Hey all,
On Saturday, January 27, 2007 it was a beautiful day in Seattle, WA and I decided to take my dad flying! I wanted him to take the camera so we could get lots of pictures to capture this flight. So at 10:30, we packed up our gear and drove down to Boeing Field to get our plane!
I had to make a quick stop at the Aviator's Store to pick up a new A/FD. Shameless plug: anytime you're around BFI, go to the aviator's store. All the stuff a pilot could dream of is there. End shameless plug.
So after getting dispatched, getting my dad a headset, stopping at the little boy's room, and getting one final weather briefing, it was off to begin the preflight! Many pilots were on the ramp, trying to reap the benefits of the beautiful Seattle weather. We had already decided we would take off out of BFI, go buzz my mom's house, and then go take some aerial pictures of my high school, Shorecrest. After that, we would make a quick touch and go at PAE and get a few shots of the Boeing plant. Next, we would hug the Olympic Peninsula down to Tacoma Narrows Airport (TIW), past Bainbridge Island, Bremerton (PWT), and Vashon Island, avoiding the Boeing Class D and the Seattle Class B. After meeting my friend and having lunch, we would takeoff, fly through the SEA VFR corridor, and make a straight in approach to BFI. It almost happened exactly like that.
After my preflight, we pulled the plane out onto the taxiway and we stare across the field. Right on the other side, low and behold, beginning to move was the ugly pickle itself, the Boeing 747LCF. We knew it would beat us out, so it would be at least a 3-5 minute wait for wake turbulence. After starting the engine, we taxied to runway 31R and just before we turned around for runup, the LCF powered up and took off, rotating right infront of our plane. It was a great video (see end of the trip report). After runup, we received takeoff clearance, and, with video rolling, we took off into the sky, heading on the "Mercer Departure" up north toward PAE.
We circled over my mom's house, and, believe it or not, we could see her waving at us from the ground. That was very cool. After that, we headed a few miles north to my high school, Shorecrest, and got some very good overview pictures of it. Then, right as we were turning to head up towards PAE, what shows up on short final but the ugly pickle, the 747LCF flying in to Runway 34L at PAE. Not wanting to keep my friend waiting at TIW, we skip PAE and head out towards TIW. We followed the Olympic peninsula down towards Narrows, passing the city of Seattle, BFI, SEA and PWT on our way down. The light was glaring right in our eyes.
The fog had since burned off at TIW, so we made a straight in approach to runway 17. My dad turned the video on about 40 seconds before touchdown, and, most unfortunetely, I did not grease the landing perfectly. It was a firm touchdown to say the least. But a good landing is one you can walk away from, a great landing is one where you can use the plane again! Keep that in mind while watching this video. After touchdown, we taxied to Pavco, where my mentor and his wife were waiting for us. We decided to just turn the plane around and go flying! Being a 757/767 captain, this little hunk of junk was nothing compared to being seated 40 feet up in a heavy jet. We taxied and decided to make two trips around the traffic pattern, as we were both a little bit hungry and time was a factor. So we make two good trips around the pattern (the inital takeoff is the video), and this time, my landings were much smoother.
We deplaned and headed off to the Narrows Restaurant and Bar, which typifies hte 100 dollar hamburger. The is a great restuarant, and anytime you land there, you should most definetely stop by for a nice sandwitch. Great view of the active, but PICs, stay away from the bar. FAR 91.17 anyone? 8 hours bottle to throttle, minimum. The Restuarant has some great fries, which are big and shaped like they are grilled, like a tic-tac-toe board. They are awesome! So after a great lunch, we had to say goodbye as we took off runway 17, making a right downwind departure towards Vashon Island and the SEA VFR corridor.
We contacted Seattle Tower as we approached Vashon Island, and we were cleared to enter class bravo airspace, and were cleared to cross over the 34R numbers. My dad got some great pictures of SEA. After passing through the VFR corridor, we made a quick left turn and flew a straight in approach to runway 31R at BFI. Nice smooth landing, and a quick taxi back to BFI, and that was our flight. One of the best I have had in quite some time! Now, what you have all been waiting for....pictures!!!!
The weather briefing room.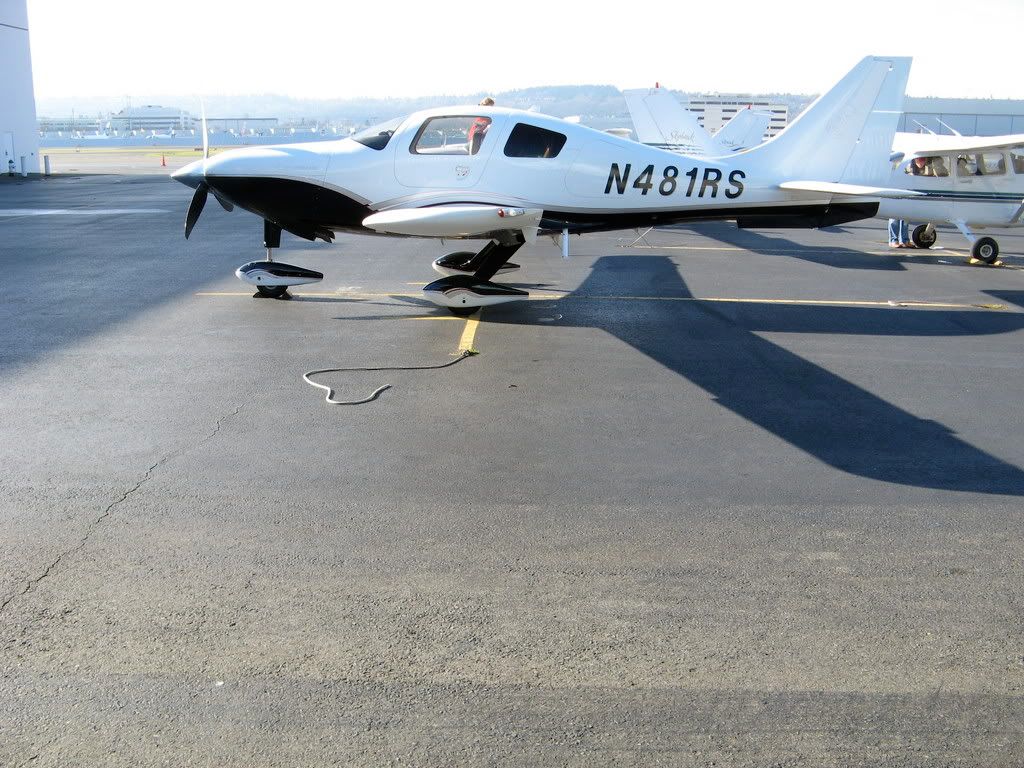 Columbia Lancair 400 on the line. One of the fastest piston planes on the market, if I am not mistaken.
Airplane line at BFI.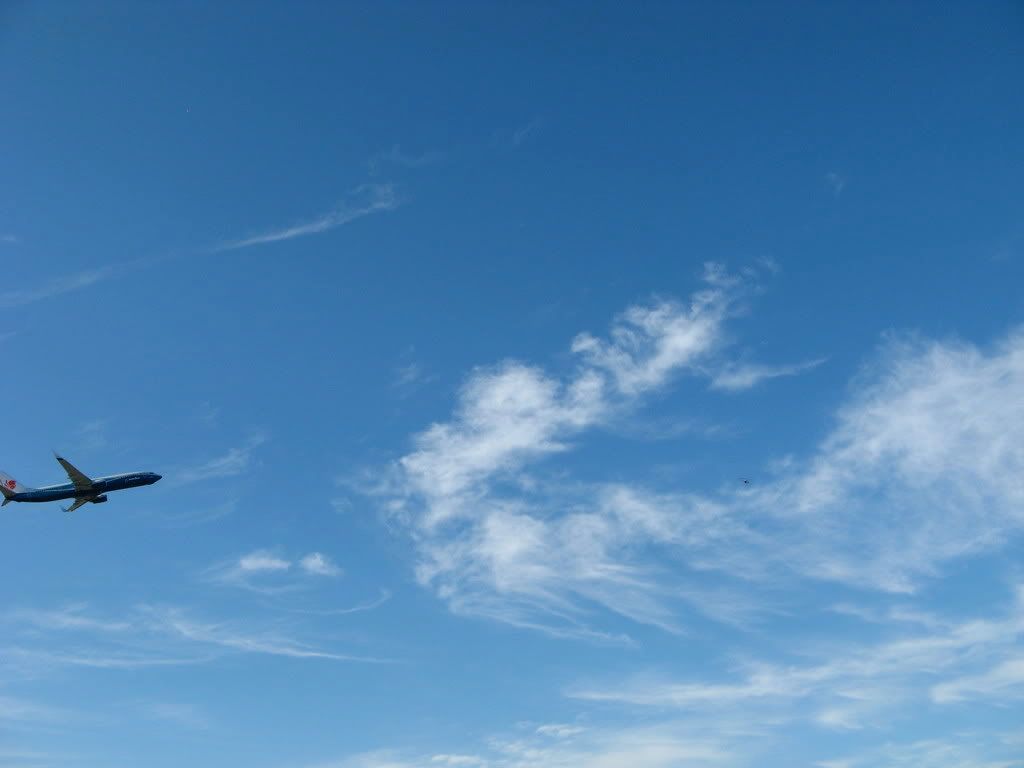 We tried to catch the brand new Boeing 737-900ER in Lion Air colors. Here is the result.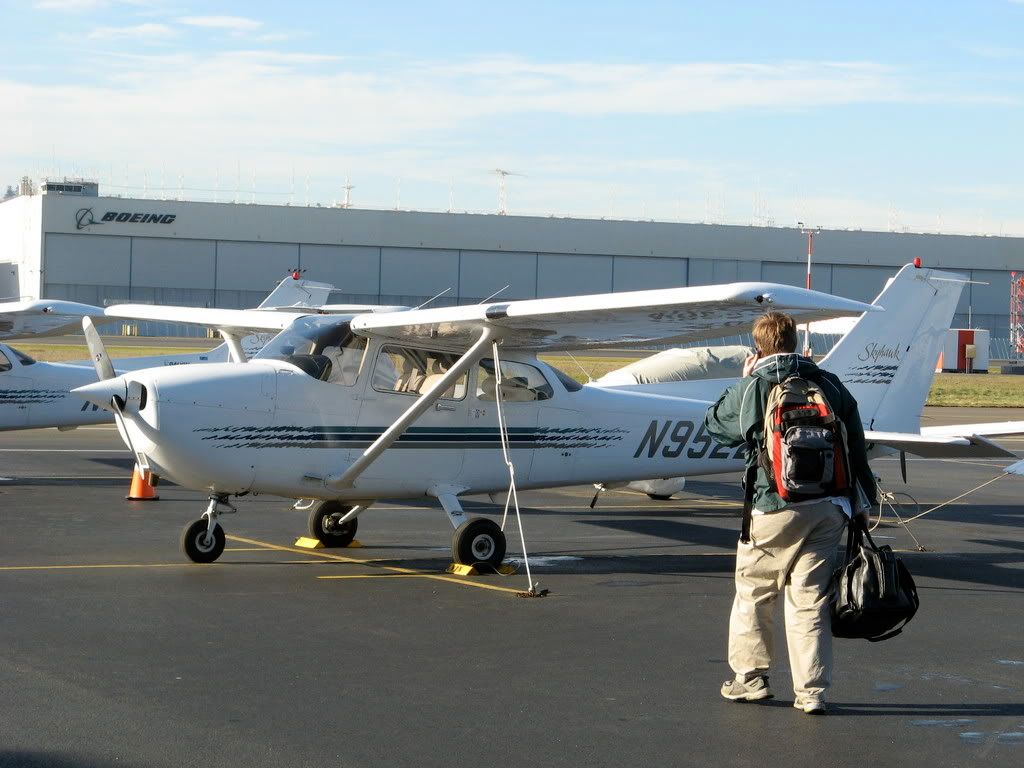 Our noble steed, with the pilot in command (yours truly), marching towards the aircraft.
Looking south on the gorgeous day. Mt. Rainier in the background.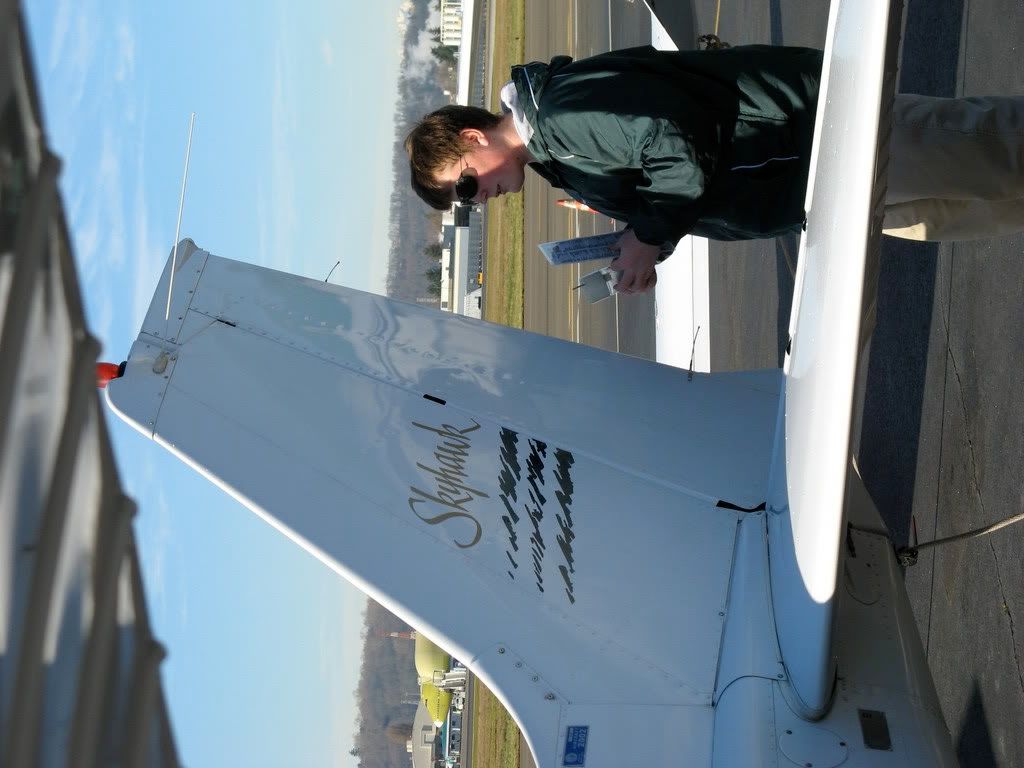 Preflighting the empennage.
That nasty, ugly pickle beginning to taxi.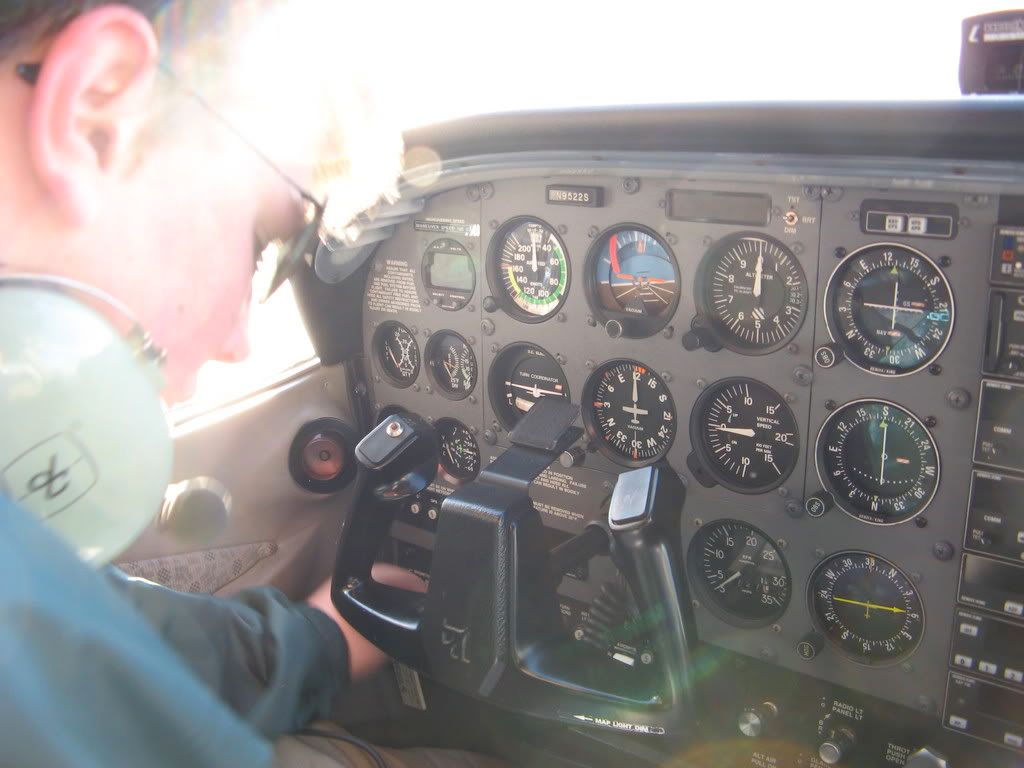 View of the office right before startup. My headset is the David Clark H10-20. Great pair of headphones.
The pickle taking off right in front of us.
Me taking off from runway 31R. My dad filming.
On upwind out of 31R.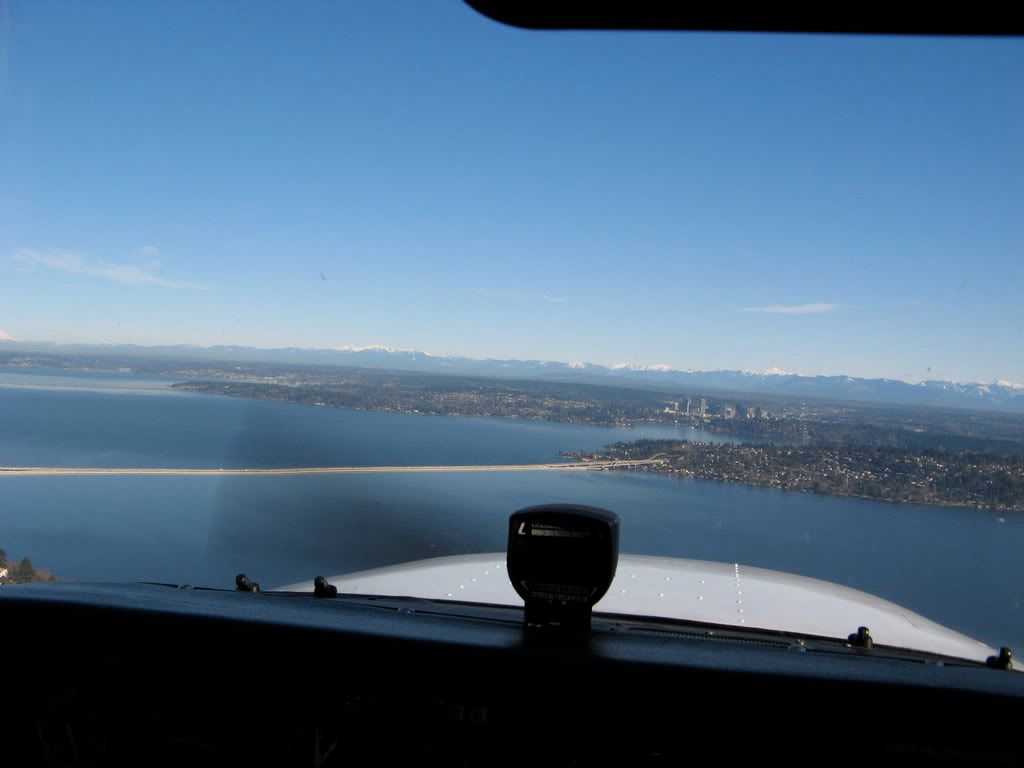 Pointing out towards Mercer Island and Lake Washington. Cascade Mountains in the distance.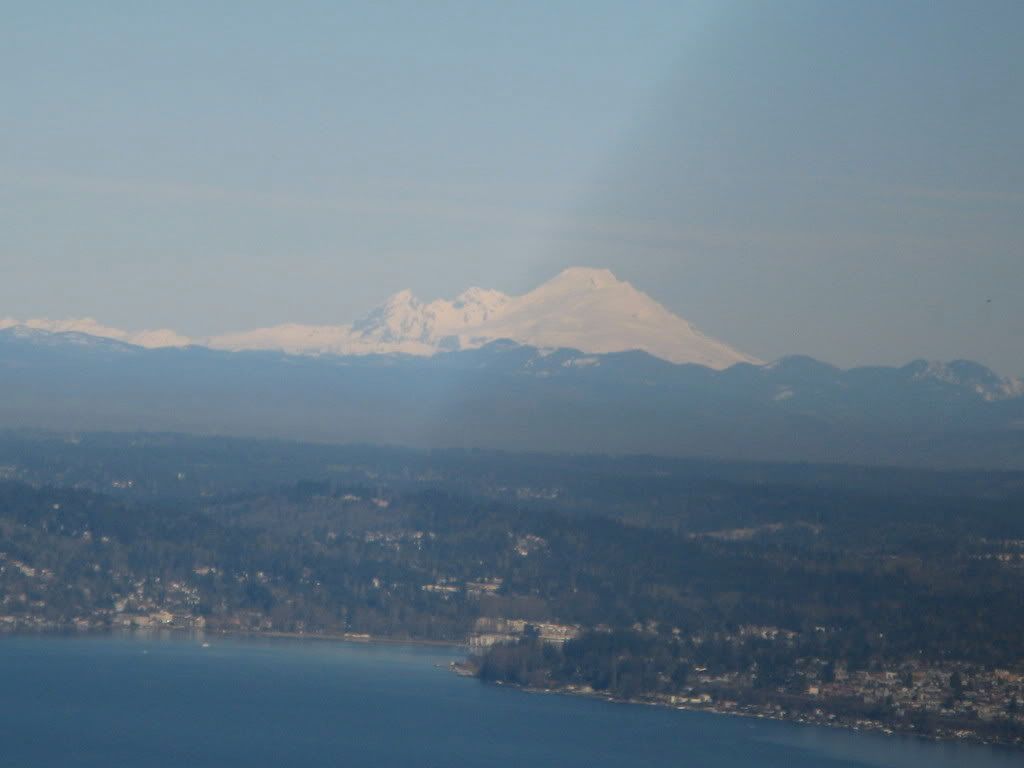 View of the beautiful Mr. Baker, covered in snow.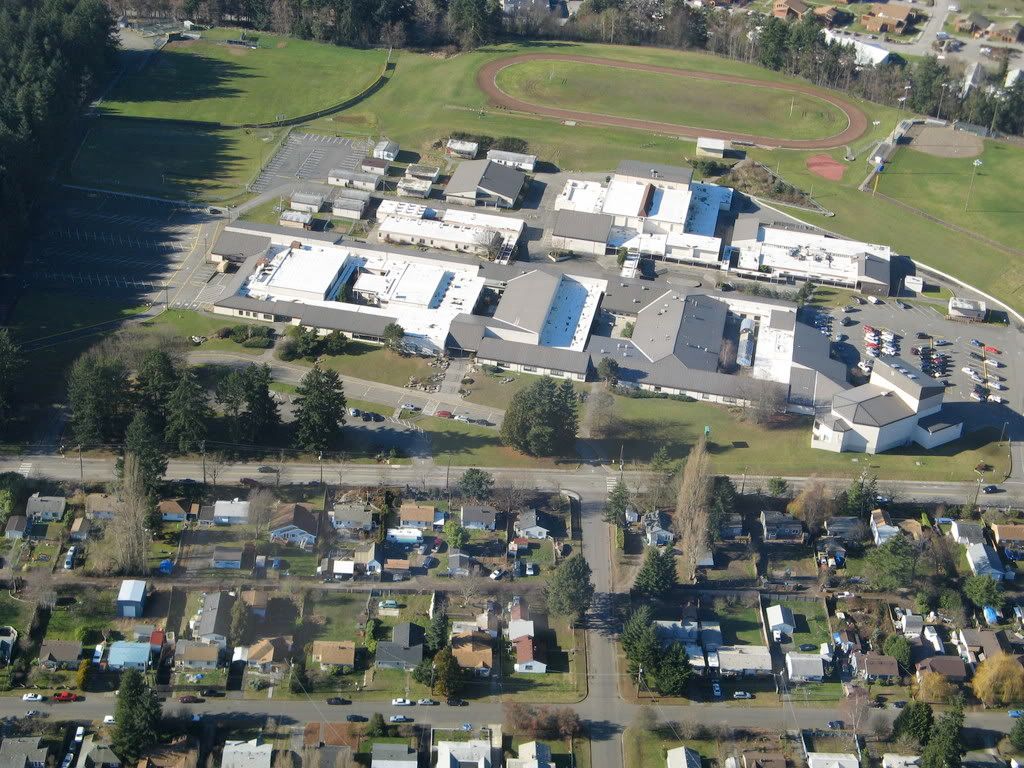 Overview of Whorecrest (no it's Shorecrest) my high school.
Yours truly scanning for traffic, just doing pilot stuff.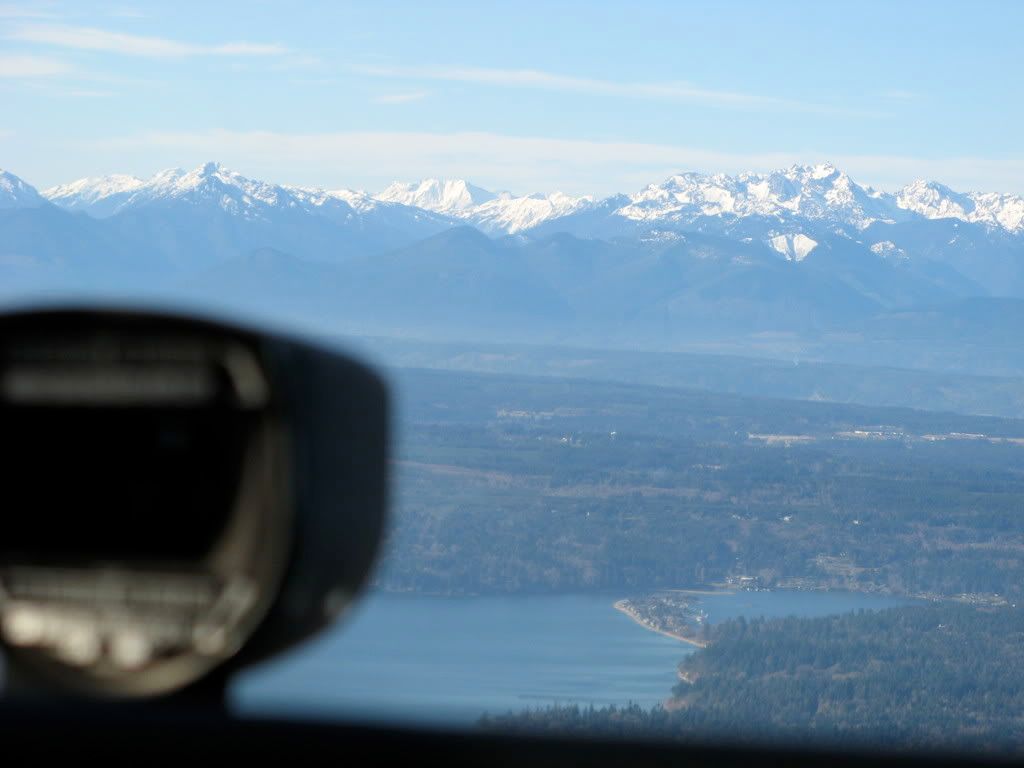 Looking out towards the Cascades and Mt. Rainier.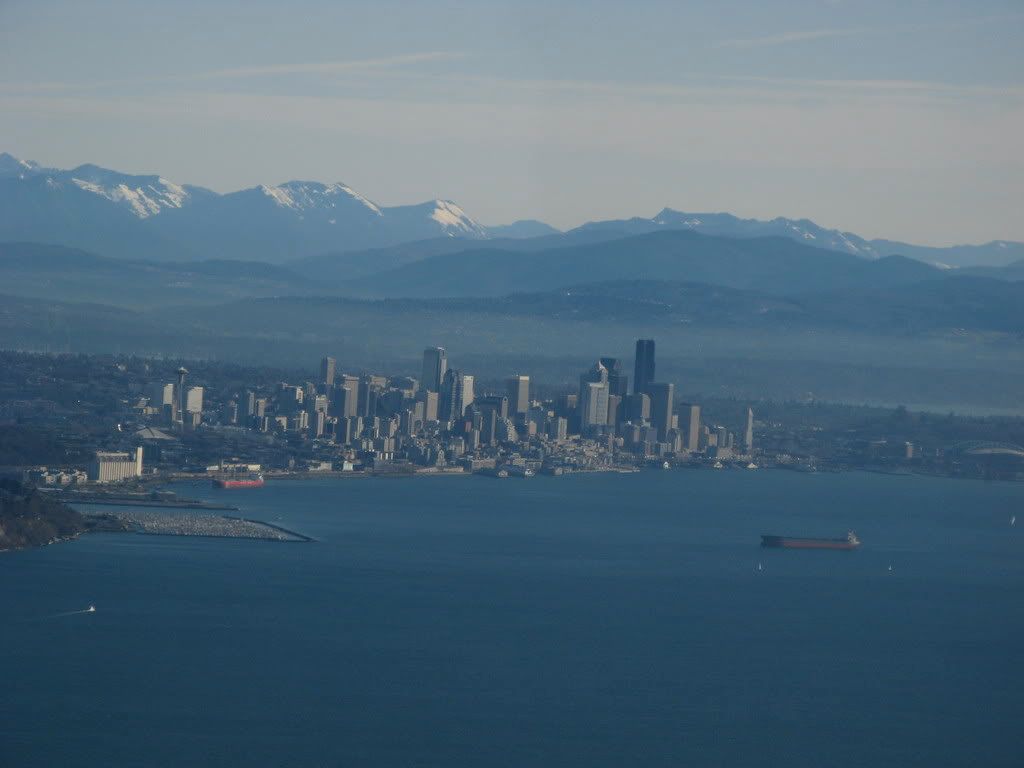 The best city in the world, Seattle, in all its glory.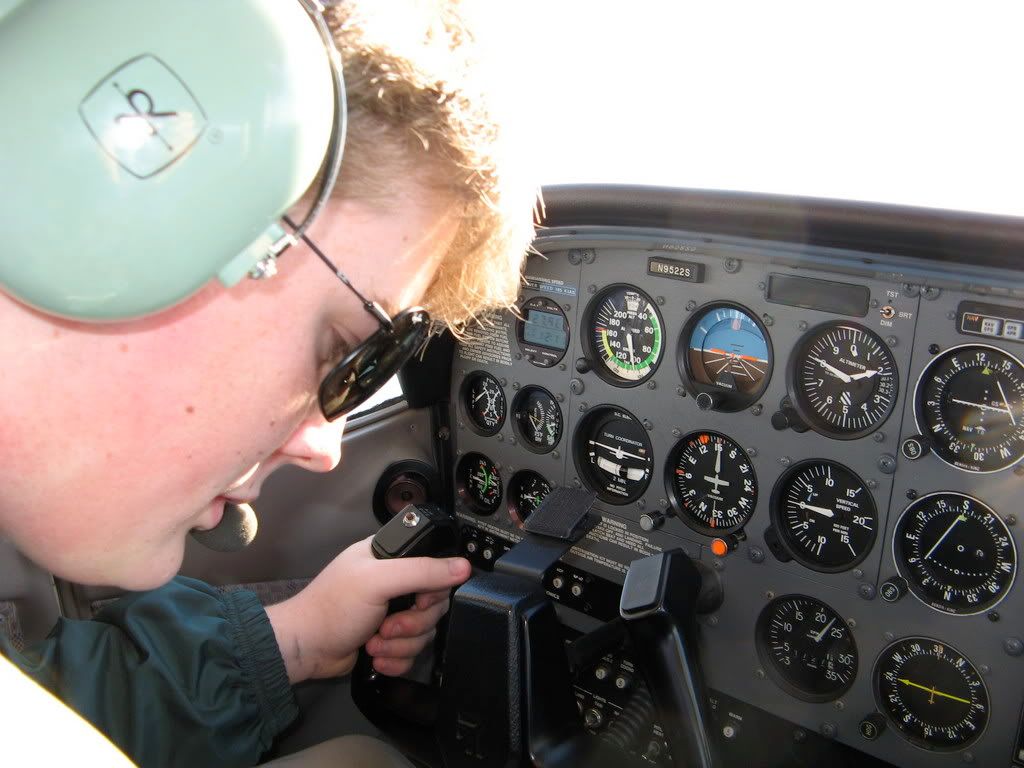 Doing some quick navigating to insure we remain outside BFI class D airspace.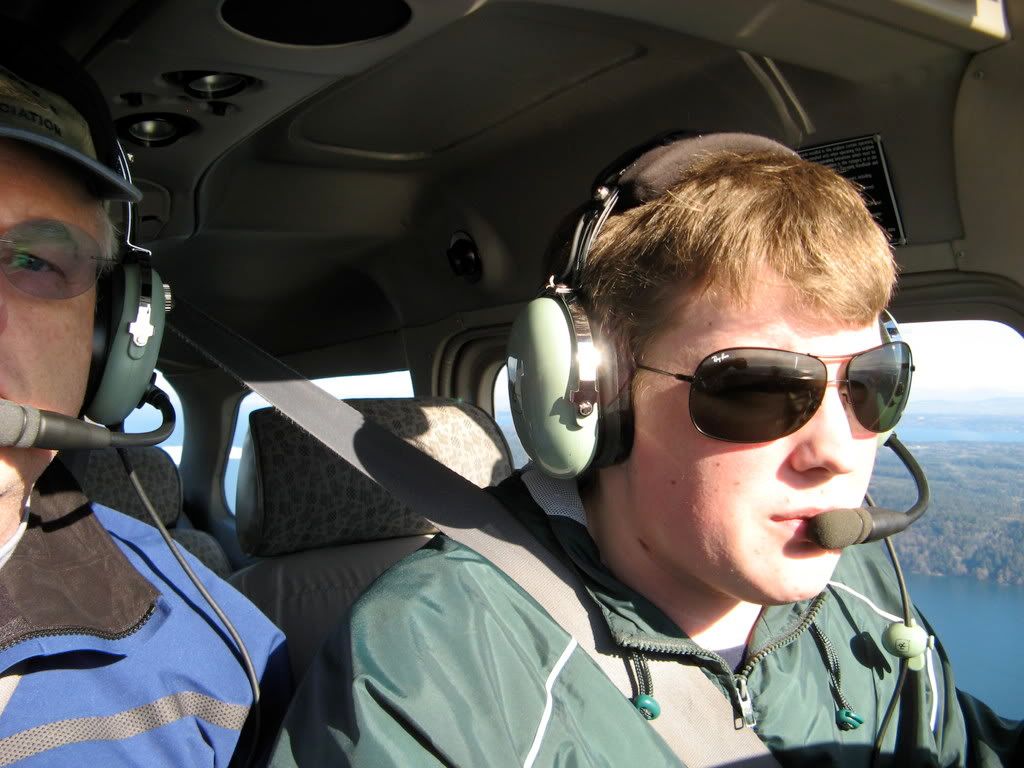 Two sexy men aviating through the sky. Only photo in which the great photographer, my dad, is visible.
Landing at TIW.
My mentor and I taking off runway 17 at TIW.
Pulling into TIW with my mentor.
The two pilots.
Overview of TIW on the way out. This is a great airport.
Approaching SEA. We are in Class Bravo airspace.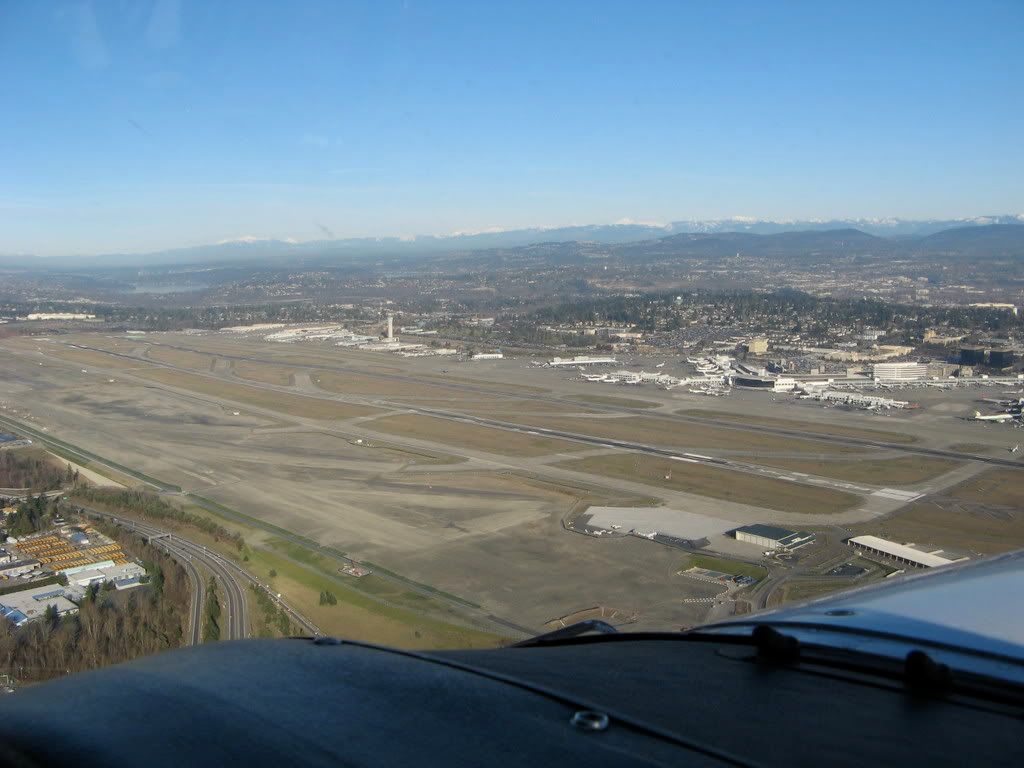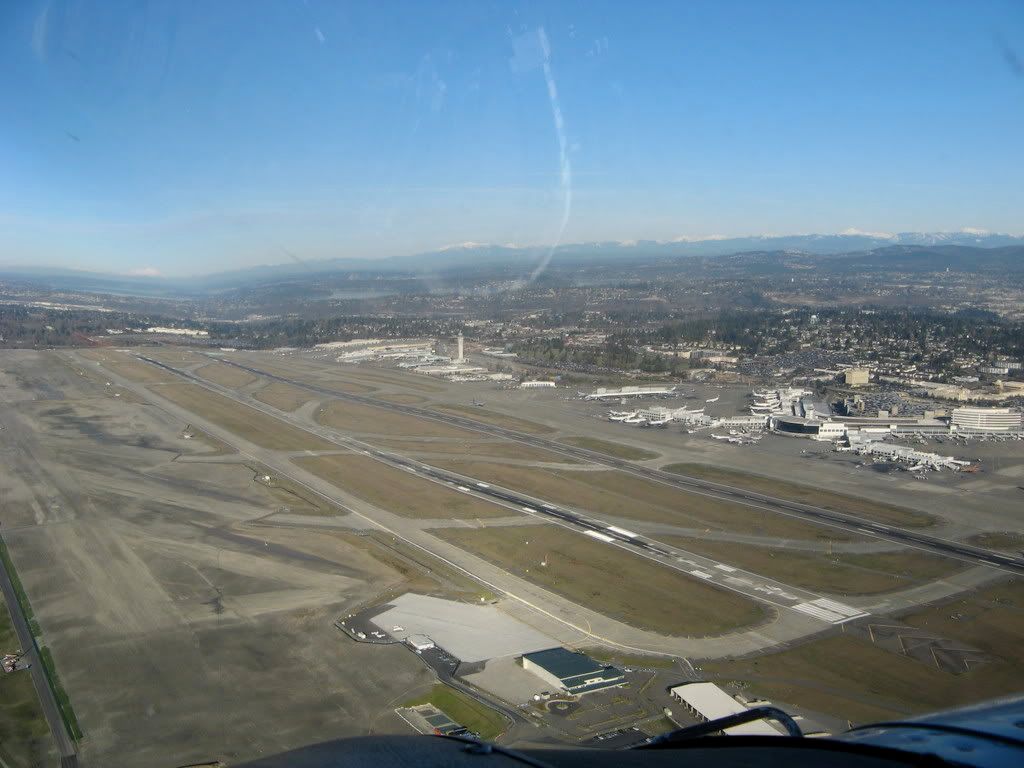 You can really see where the third runway is going. Also, note the corporate ramp.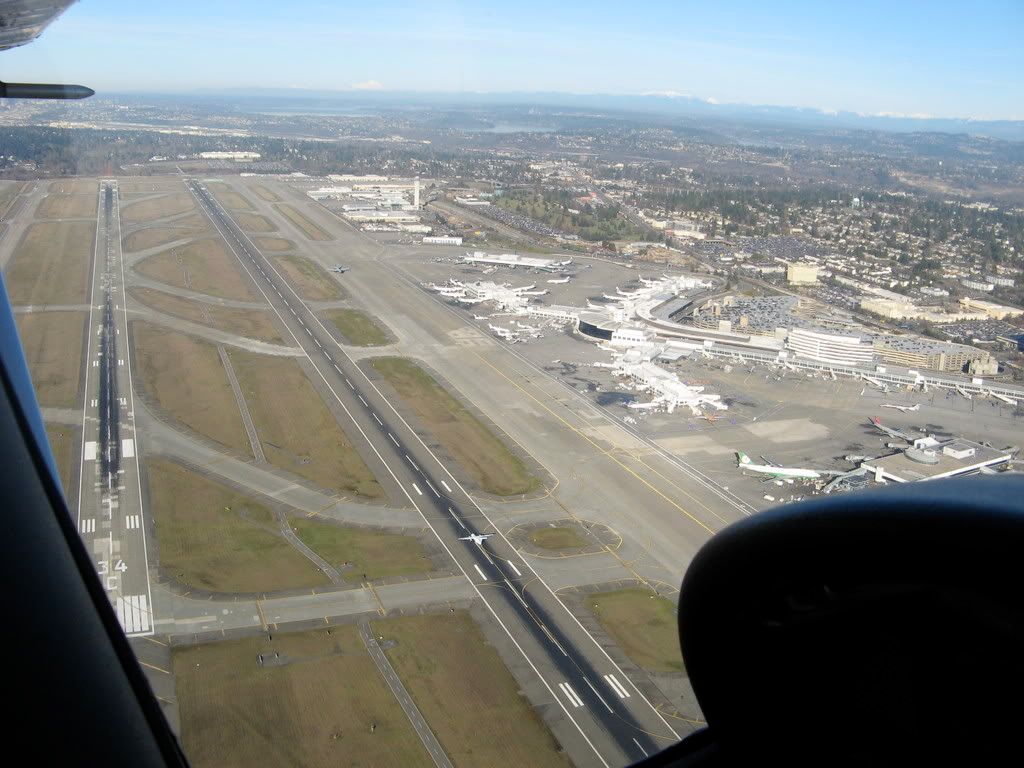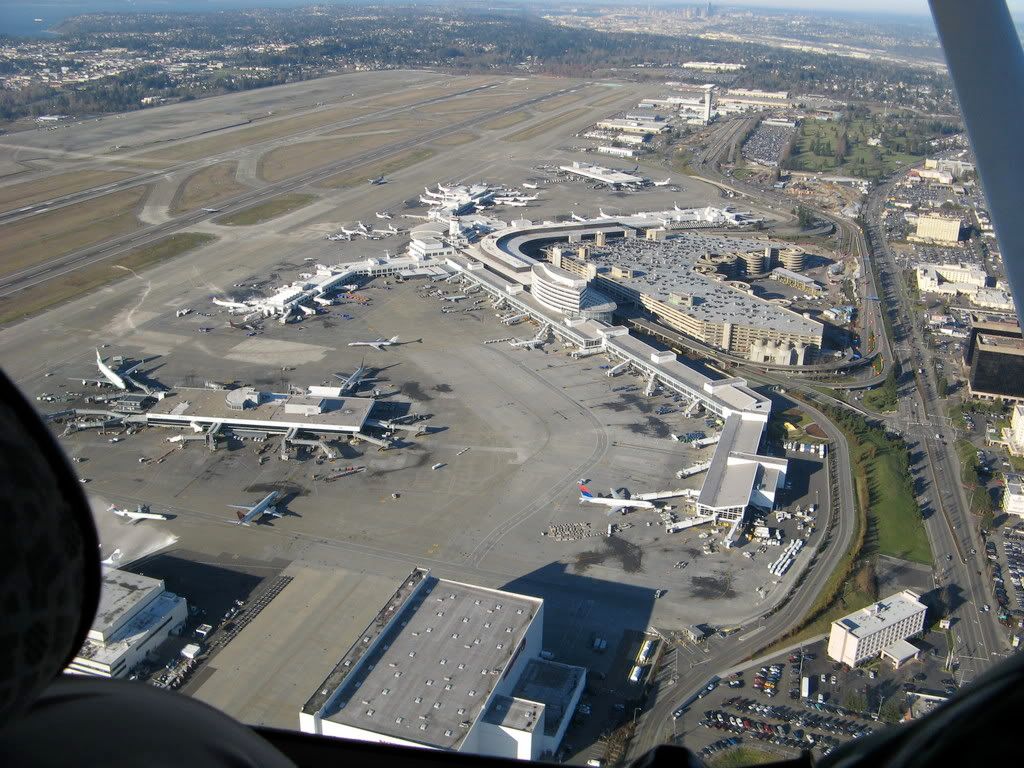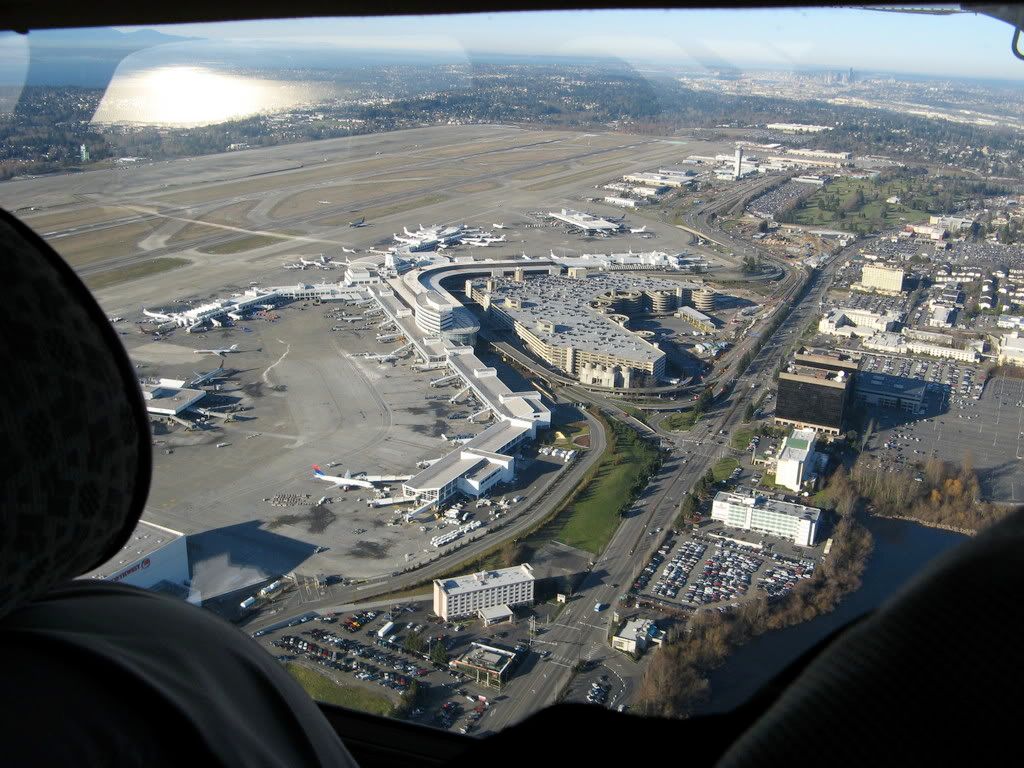 Terminal Shots. I am a huge fan of the middle one.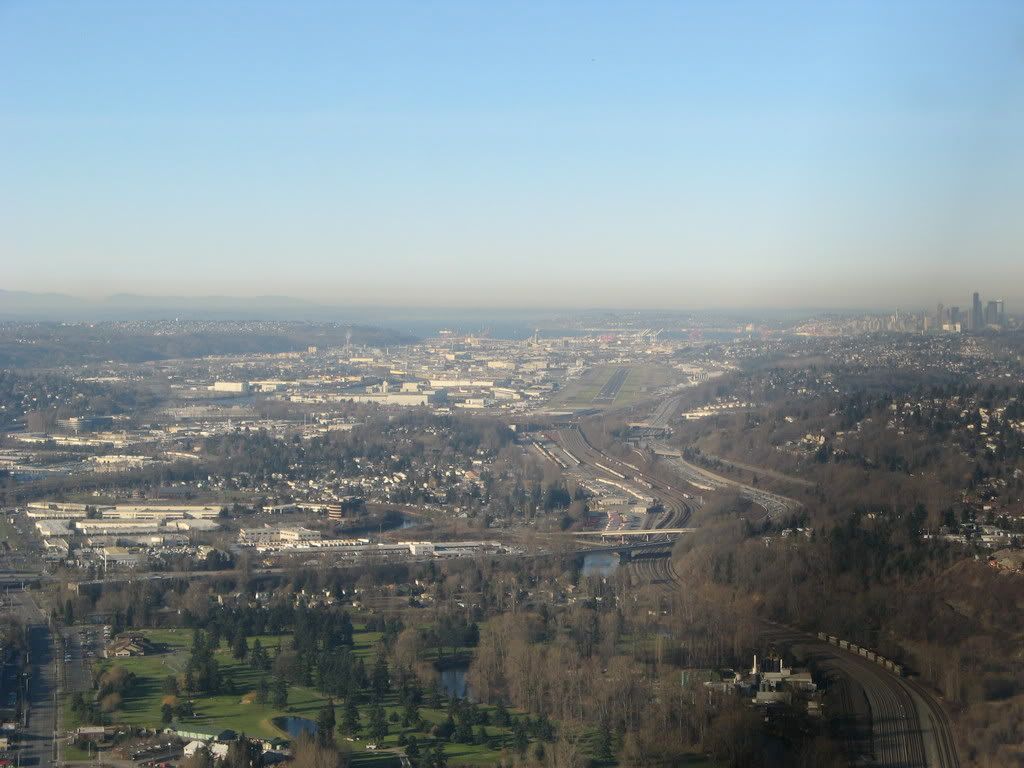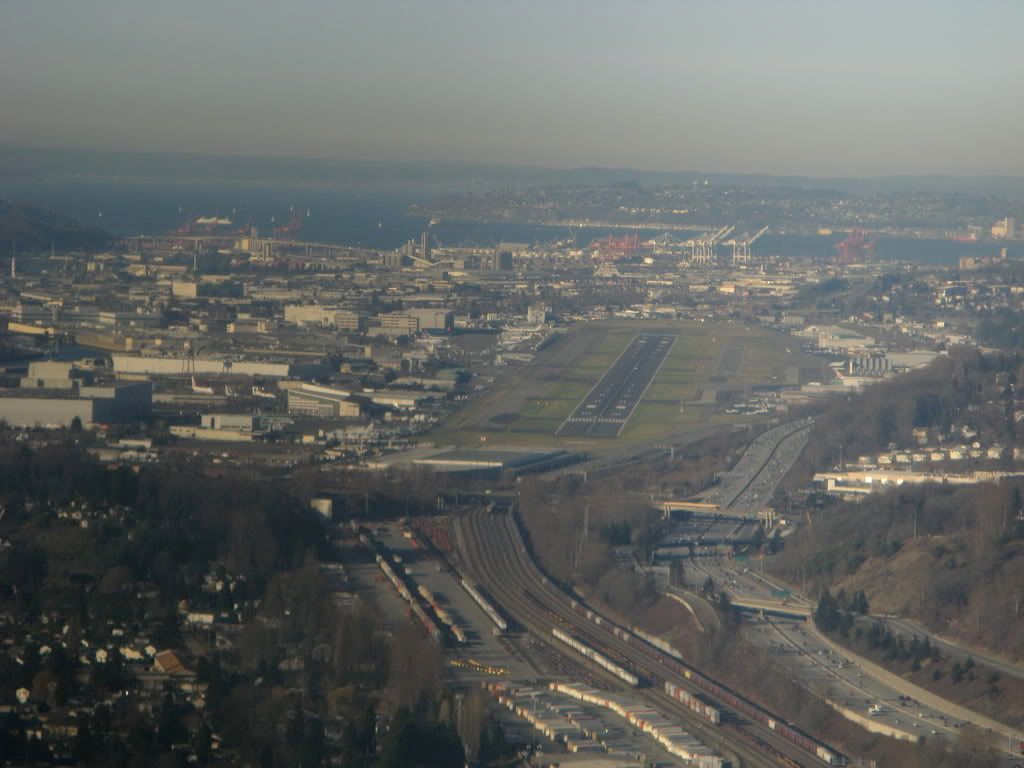 Approaching BFI from the south. Note downtown in the background.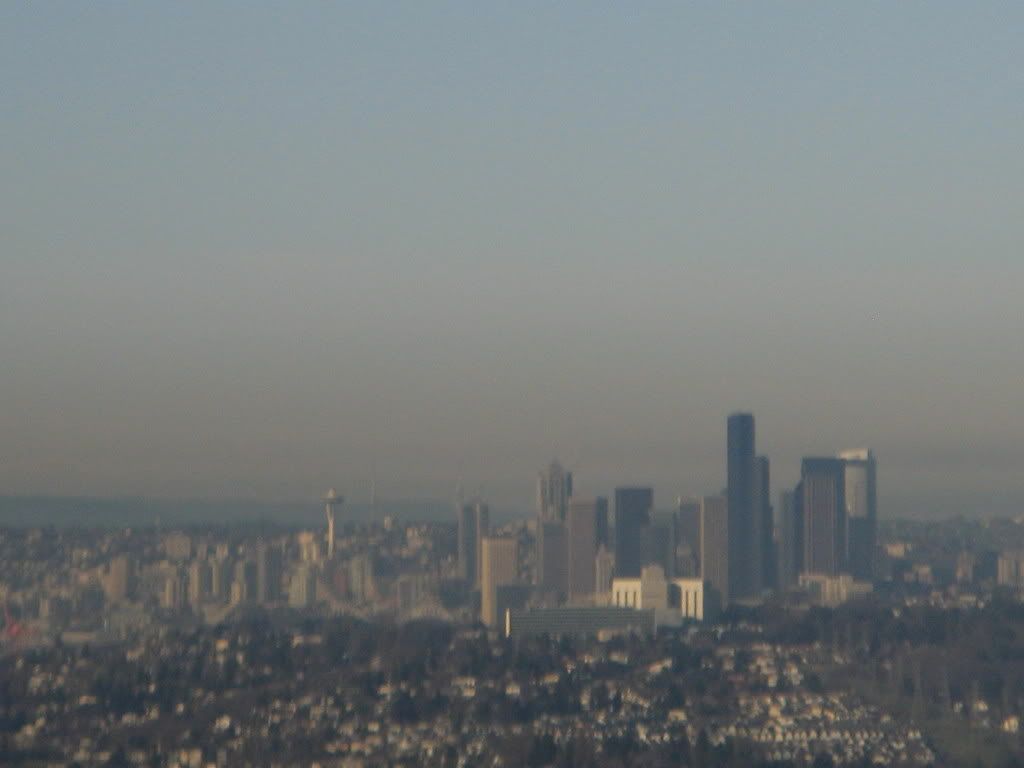 Last two photos of the day, both of beautiful Seattle.
Thank you so much for reading my report! All the credit in the world goes to my dad for taking these wonderful pictures and being an excellent copilot, even though he has no flight time. Also, thanks to my mentor, and to the Narrows Restuarant and Bar, that place is awesome. Thanks again for reading, and happy flying!!!!
EDIT: Links to previous trip reports.
https://airliners.net/discussions/trip_reports/read.main/81223/
https://airliners.net/discussions/trip_reports/read.main/80101/
https://airliners.net/discussions/trip_reports/read.main/79478/
https://airliners.net/discussions/trip_reports/read.main/75656/
https://airliners.net/discussions/trip_reports/read.main/75657/
https://airliners.net/discussions/trip_reports/read.main/72531/
https://airliners.net/discussions/trip_reports/read.main/72791/
Trip To Norway: SEA-ORD-EWR-OSL With Tons Of Pics!
(by
Thepilot
Sep 29 2006 in Trip Reports)
Norway Pt. 2: BGO-TRD-BOO-OSL-HEL, Pictures
(by
Thepilot
Oct 5 2006 in Trip Reports)
Trip To Norway Pt. 3: HEL-OSL-EWR With Pictures!
(by
Thepilot
Oct 11 2006 in Trip Reports)
Trip To Norway Pt. 4: EWR-SEA, With A Few Pics
(by
Thepilot
Oct 16 2006 in Trip Reports)
Seattle To Ashland, Oregon Over The Summer
(by
Thepilot
Jan 3 2007 in Trip Reports)
[Edited 2007-01-28 21:04:02]