Sorry it took so long ( I was waiting to see if any of our bags would arrive lol)
Well here's part 2... there's lots of info and many pics so sit back and enjoy!
I will continue pretty much where I left off in
Part 1
Royal Caribbean
Serenade of the Seas
Apr. 7th-14th
San Juan
St. Thomas
St. Maarten
Antigua
St. Lucia
Barbados
At sea
San Juan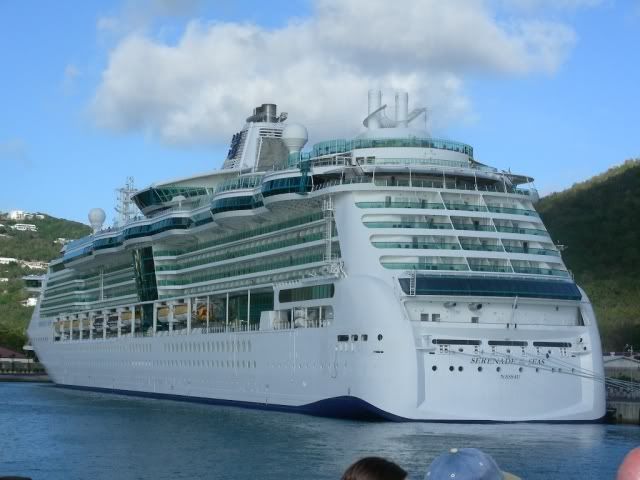 Our ship. Capacity is 2,500 and there were about 2,300 people actually onboard.
There were many things to do on the ship from the rock wall to the mini golf course….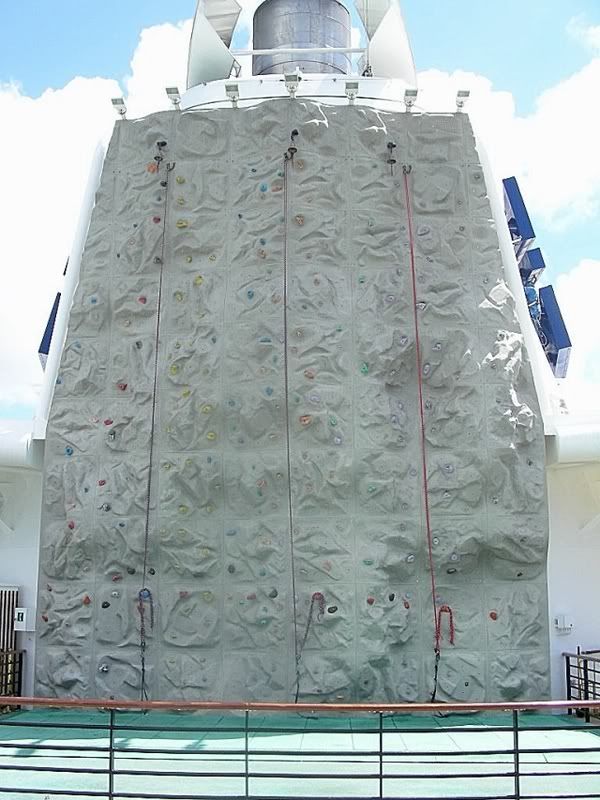 Onboard there was also a weight room, movie theater, casino, 1 indoor pool, 1 outdoor pool with 2 hot tubs, teen disco, adult nightclub, arcade, mall, a large theater, and plenty of bars and restaurants. I could go on and on with stuff but that's all I remember right now.
Our stateroom was a balcony near the front of the ship. The room was very comfortable and clean. It was even roomier without all of our suitcases! My birthday was the day before the cruise so they decorated the room nicely for me.
The first night on the ship seemed to go by quickly because we arrived so late and we were very tired from traveling. We spent the majority of the time checking out where things were on the ship, eating, and talking to guest services about our lost suitcases. It turned out that there were several people who were missing some luggage, but unlike us, most got theirs back that night or by the second day at the latest. I was hoping they were in St. Thomas so they could just bring them to our ship at our first stop. Before long we were the talk of the ship and everyone knew who we were by the title of "the people who had no luggage" yet most people sympathized for us. Luckily we were smart and packed a few clothes in our carry-ons and with the clothes we bought and the ones we were given from Royal Caribbean, we at least had a small variety of clothing. Royal Caribbean was very generous and washed our clothes free of charge so we could wear some stuff twice.
April 8
After the short hop from San Juan at a speed of 9 knots overnight, we arrived in St. Thomas. This was my second time here; last time was on a Norwegian Cruise 3 years ago. Instead of spending the day on St. Thomas we took a ferry over to St. John. The highlight of our day was swimming at the beautiful Trunk Bay which is rated in the top 10 beaches in the world.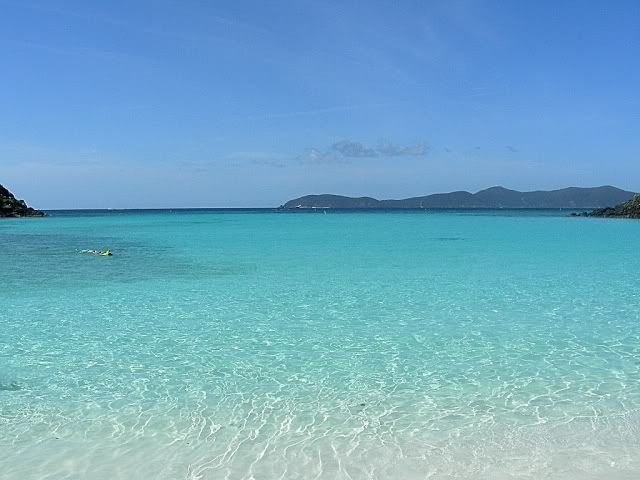 The water is unbelievably clear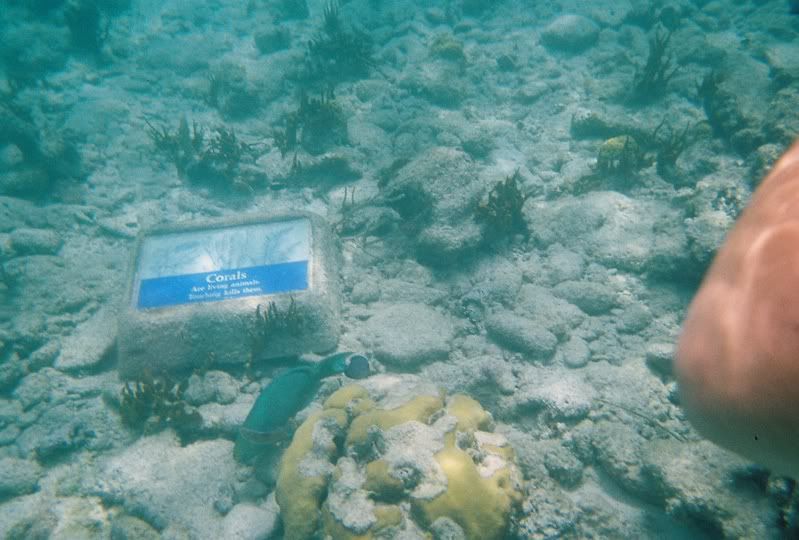 The underwater snorkeling trail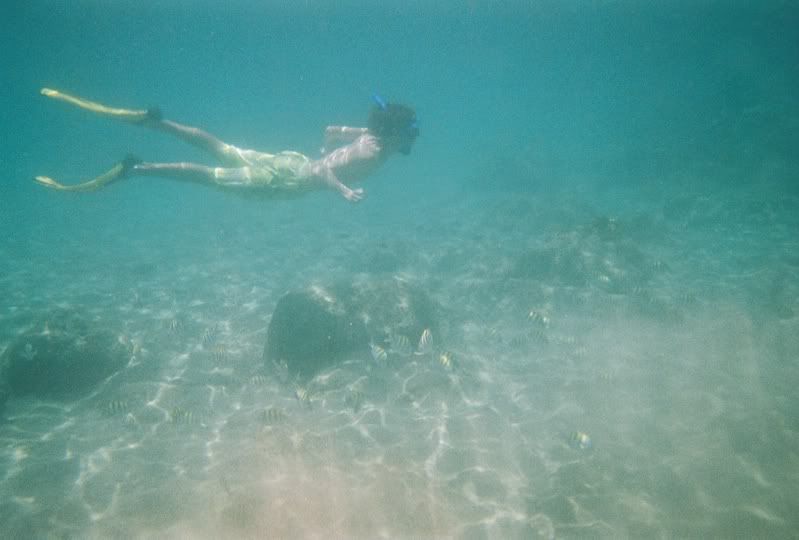 Me snorkeling
April 9
The next day we went to the island of St. Maarten. We previously booked all of our excursions for the week so I was not able to stop by SXM because we had other plans. I guess I'll have to go back sometime to visit Maho Bay. Although we didn't exactly go near SXM I managed to get a glimpse of the new terminal building as we drove across the island….
The rest of the day consisted of shopping and then relaxing at Orient Bay. On the way to Orient Bay we had some wonderful photo opportunities like this one…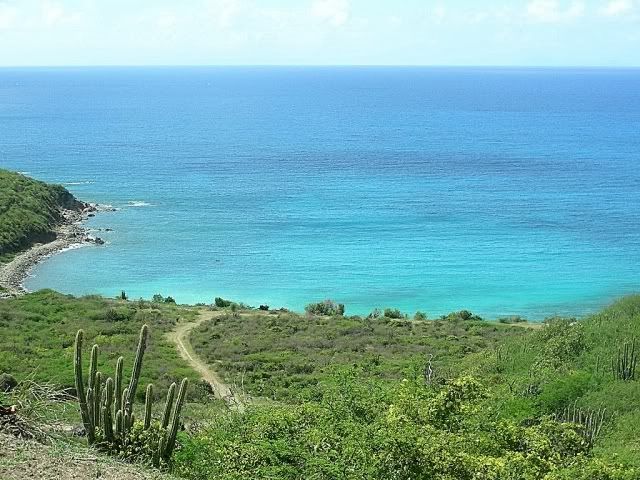 Just before we arrived at the beach we passed another much smaller airport that had many ATRs and other small planes takeoff from. I was unaware that ST. Maarten had two commercial airports.
Orient Bay- apparently this was a nude beach but I didn't see anything down on our end lol
Everyday after coming back from our excursions we checked the status on our luggage and they never had any new information, but they always insisted that we'd get it the next day- that was a joke
April 10
Next up was Antigua. For this day we had a full day on our own private island.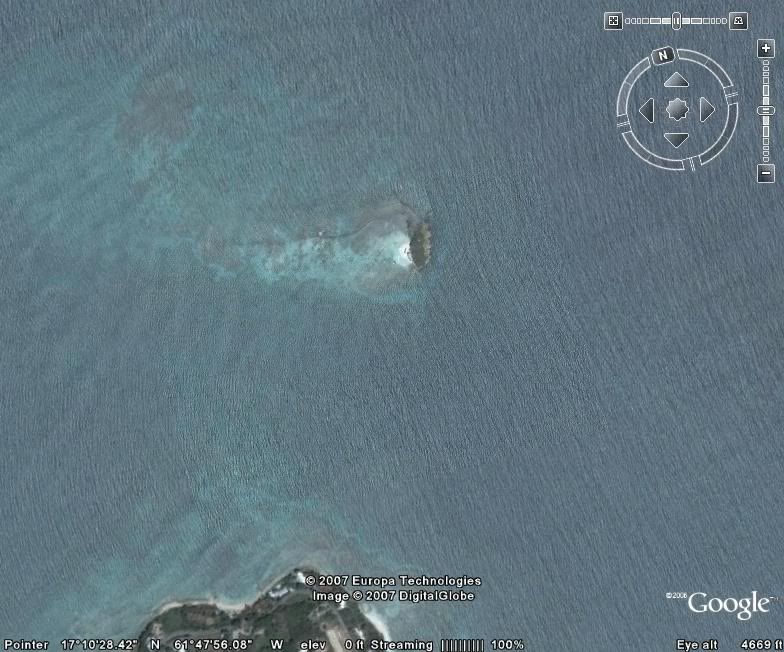 We were at the little island in the middle and it was amazing.
View of the island from the mainland that shows how small it really is.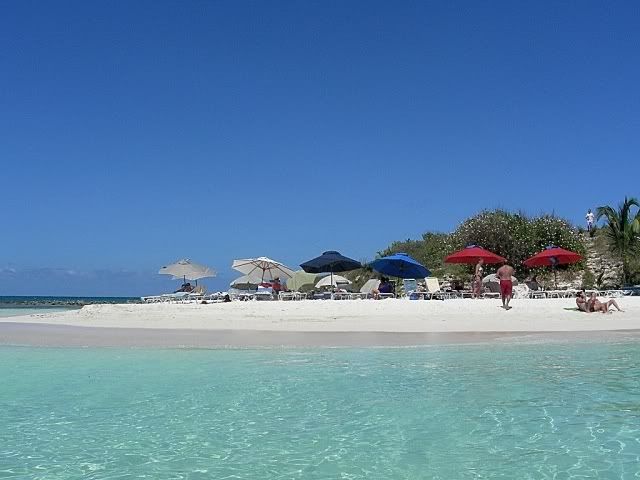 Again perfectly clear water for snorkeling
Me on the beach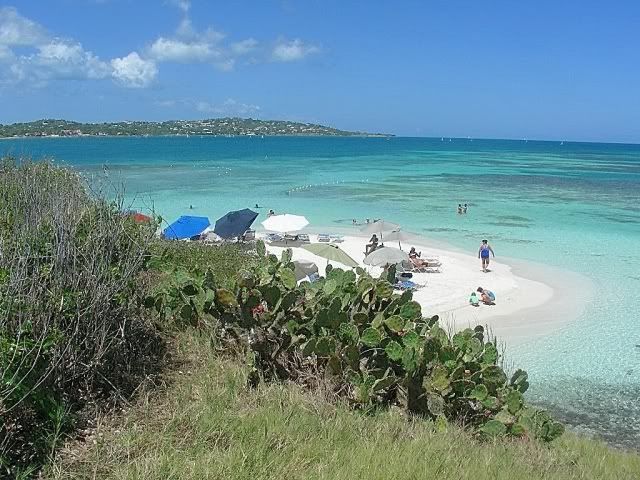 There were only 25 of us on the island so it was very peaceful and relaxing. A typical delicious Caribbean lunch was also served.
While we swam I noticed planes taking off and flying right above us. I managed to get pics of a few of them…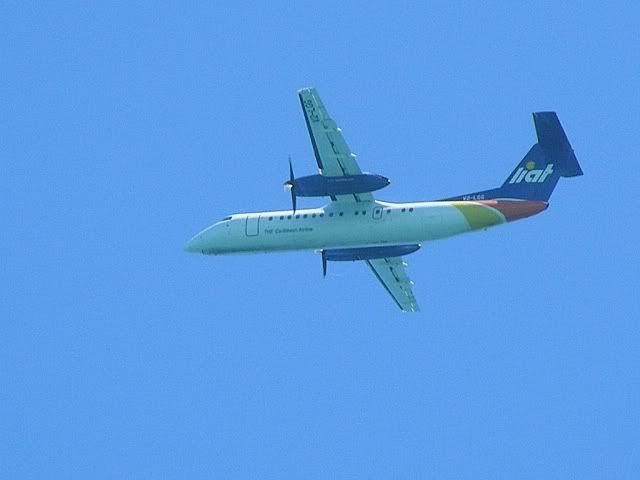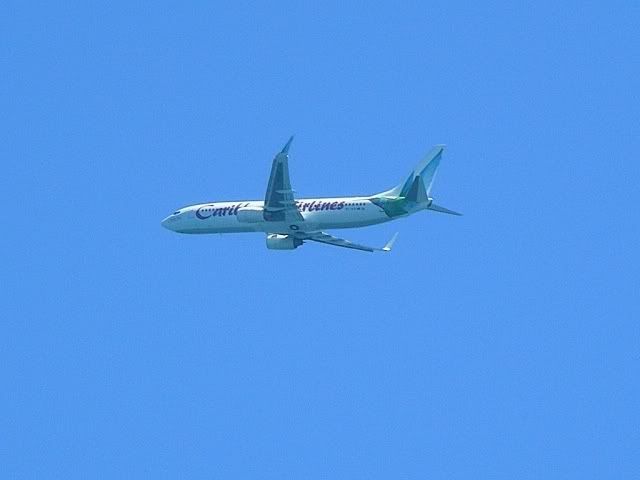 Before leaving I was happy to see this BA 777 coming in for landing.
April 11
Word was that our suitcases were supposed to be flown into Castries this day. They even had flight numbers and times, but it never came! By now I didn't even care if we got them during the cruise since it was half over. Our day in St. Lucia was excellent. We went on a tour that took us by catamaran to the village of Soufriere where we stopped at the volcano at Sulfur Springs. After that we visited a working plantation and went back on the catamaran with a short stop to swim/snorkel.
Catamarans are the best! They're so smooth.
The Pitons
This is where we stopped to swim.
We passed our ship coming back to port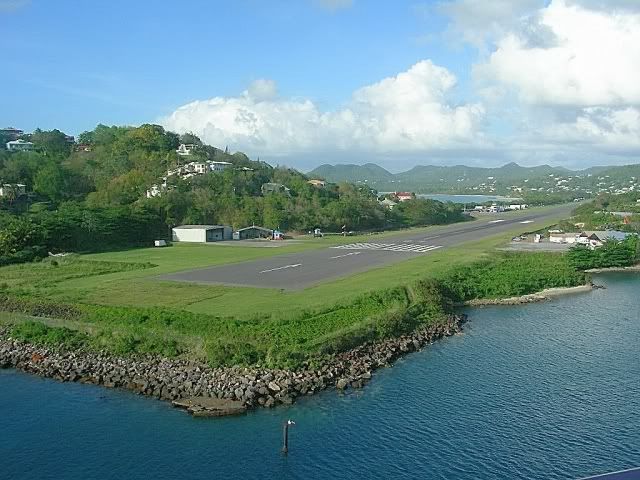 SLU was right next to the port.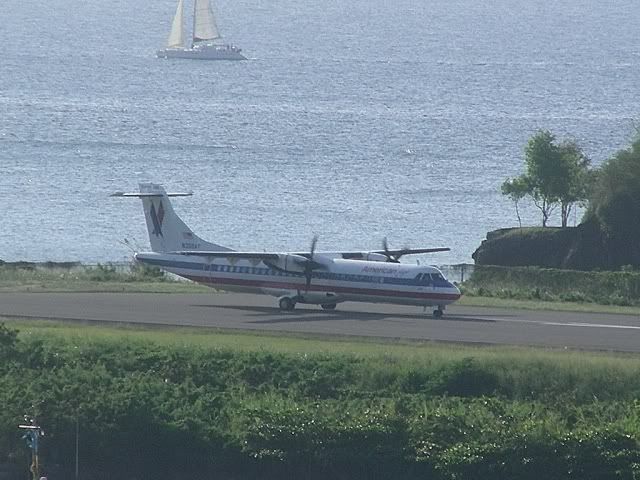 I noticed it was served by American Eagle seen here and also Caribbean Star.