This TR is the domestic portion of my latest TR on DL to Turkey:
JFK-IST-JFK On DL Economy. Pics, Vids.
(by
TK787
May 15 2007 in Trip Reports)
After spending a few days in Istanbul, it was time to hit the beach. I have bought my tickets 3 weeks earlier and the roundtrip costs around $200. As usual, I take the Havas bus to Domestic Terminal at IST. It seems ages ago that I used to fly to New York from this Terminal. I go through a metal detector at the entrance and head to the e-ticket kiosks which are manned by some TK personnel to help people out. I swipe my US credit card and here it is, my reservation. I choose a window seat toward the end of the plane on the right side, so I don't get the flare on the lens (since we will be flying South in this early in the morning), and so I can see the engine and the wing. At the Kokpit Cafe I have an espresso for over $6. This is the Domestic Terminal, how could the locals afford these prices?
View Large
View Medium


Photo © Irfan Caliskan - AirTeamImages
TK214 IST-DLM on April 30th, 2007
TC-JLF "Ordu" 737-800
Take off: 8:10am, Actual: 8:35am, Runway: 18R
Gate: 108
Seat: 28F
Load: 95%
Pitch: 33" or so, very good
Duration: 1hour
Altitude: 31,000 feet
During this morning rush hour at IST, planes are moving all over the place. I see one almost speeding to go to the end of the runway. Our Captain comes on, and tells us that we will be number seven for take off. This never used to happen even few years back. It is a beautiful day, we line up in front of the TK Teknik hangars, which gave me a chance to see the old TK 734s in their new colors (Adam air/ Air one) waiting for their new owners. CSAs special paint 737 is also here. Our 738 has darker blue leather seats, must be one of the older ones, delivered in 1999.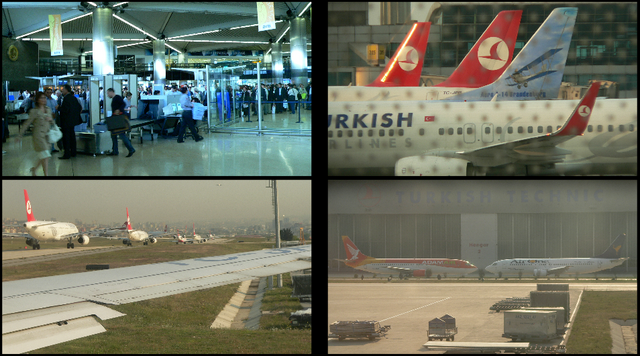 After take off, the service starts. Since it is an hour flight and almost a full load, the FA's got a lot to do. Contrary to many of our experiences the TK FA's on this flight seem to be smiling, a lot. Always nice to see that people are enjoying their jobs. The routing takes us over the Marmara Sea, over Izmir to and finally to DLM area. I see an Olympic 734 going the other way. I get a cheese sandwich, some Uludag gazoz (Ginger ale like), and cookies. It is a very smooth flight and a joy the watch the coastline.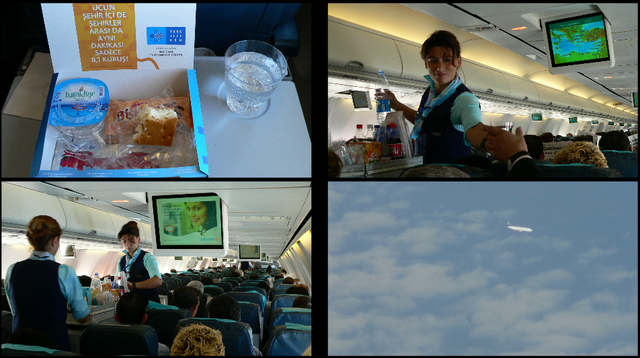 The plane is in good shape and drop down LCDs show us whereabouts we are. On our descent we fly over the Turkish Navy base in Aksaz where you can see Marmaris in the background.
The landing is pretty bumpy, almost no flare, just hit the ground hard. It seems like they are working on a new runway next to the existing one at DLM. This is my first time using the old Int. Terminal as the new Domestic Terminal at DLM. Last time I was in it was over 10 years ago. The Terminal has 4 jetways, we go to number One. Inside the Terminal it is very empty. The architecture is somewhere between a hospital and a Government Office, with palm tree lined gardens, something you might see in Cuba. The air is stale, sounds eery due to all the reflective surfaces.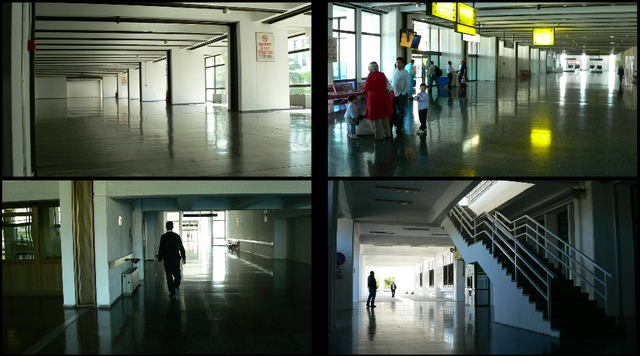 I take the Havas bus from Dalaman to Marmaris 1/5 the cost of taking a cab. It is nice air conditioned bus, the trip take about 80mins. It is so nice to be back in the South again.
The next 8 days were filled with gardening, bbq'ing and windsurfing. Life is good. Here is the usual food and flower shots to give you an idea: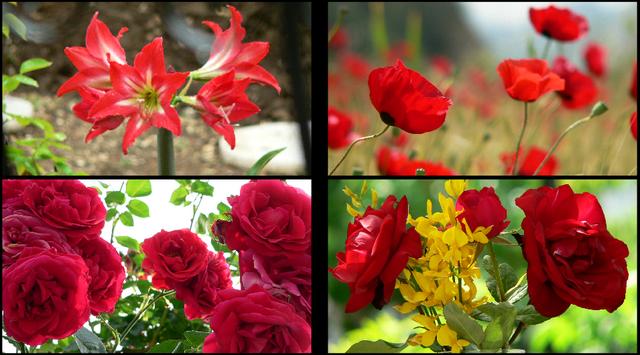 Finally time to get back to NY.
I take a night flight to IST, to enjoy another full day at the beach, and to avoid traffic in IST at arrival.
As usual I take the Havas bus to Dalaman, and this time with me I have some flowers for my mom, for Mother's Day.
DLM at sunset looks grim. This is the last flight of the day. TK has a single kiosk for e-ticket check in with a nice lady helping people out with the touch screen machine. She was happy to find out that I have done this before. The Check in area is vast, no air conditioning, with the ugly florescent lighting. I found it strange that no one checked my I.D. until I reached the gate to board the plane. At the entrance to the waiting area from the main building there was a metal detector. There, the police instead of opening some girls carry-on, kept asking her what she has in it, pointing to the colorful computer screen, for about 3 mins. A uniformed employee wanted to carry a big box through the metal detector, he got stopped and he had to put the box through the machine.
On the tarmac, I could see two Transavia 737s, an Onur 320 and an Onur 300. Boarding the plane it was funny to see 6 FA's and a pilot with full-on Onur uniforms.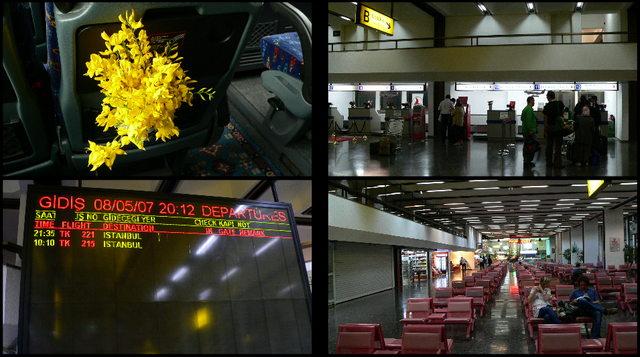 View Large
View Medium


Photo © Turker Hasimoglu
TK221 DLM-IST on May8th, 2007
TC-JRB "SanliUrfa" A321
Take off: 9:35pm on time
Seat: 35G
Load: 90%
Pitch: 33" or so, nice leg room
Duration: 1 hour
Altitude: 26,000 feet with avg. speed of 700kph
After a very nice and powerful take off, my first flight on a A321, we immediately hit some turbulence which lasted till we descended to 6700 meters around Edremit. It was the closest I got to ever using a sick bag. The older FA kept the younger ones under control during the meal service, reassuring them that, it is OK. It would have been better to get the same message from the cockpit, especially for the girl sitting next to me on her first flight.
This new A321 was in great shape, I really liked the LED lighting all around, leather seats (even though they have the usual pen markings already). We did a big circle over Istanbul at night, which showed its size, and a welcome treat for all after the bumpy flight. Upon landing we parked all the way by TK Teknik, either for mechanical reasons, or no other place to park. That was my first also.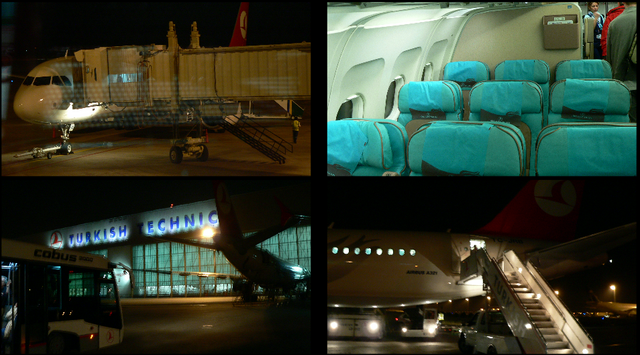 Hope you enjoyed the TR. I have vids of landing at DLM and turbulence on the way to IST, and will try to upload soon.