Hey A.netters!
Well, I was at work and they suddenly needed me to go to MEX so I couldn't be more excited. I have been to Mexico but never to the Distrito Federal (Mexico City). As we know, MEX handles the biggest amount of passengers in the LATAM region, so I was thrilled!!
Usually for business trips my company has a special website for checking flights and hotels and they book everything based on personal preferences and I don't mind, but this time I decided to travel as early as possible and come back as late as possible and also stay for one or two days extra (on my account of course) to see as much as possible of that wonderful city. I went to AA website and found a really great rate and the AAdvantage people booked me a great hotel package, I was very pleased.
Friday July 20th - 2007 (Colombian Independence day BTW)
Boeing 737-800
Occupation: Approx. 85%
Flight Length: 2.45 hours (That's what the Captain said)
Soft drinks and food for purchase
Reg: N960AN
View Large
View Medium


Photo © Suresh A. Atapattu
Well, it all started very early. When I was going to select my seats online, very few appeared available so I figured that less the seats reserved, the flight might be pretty full. My flight was scheduled for 7:30AM, so I went early to avoid seat assignment problems. When I travel alone and in coach, I usually prefer aisle and if possible emergency exit.
I decided to take my car and leave it at the airport. I just purchased it and I am thrilled, so it wasn't easy to leave it there all alone.. lol.. here is a pic of my lonely car at MIAs long term garage: (following the example of my Venezuelan friend "797"
)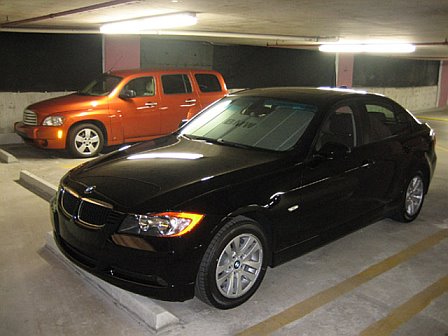 OK, back to topic, I was early, went straight to AA's counter and I saw approximately 50 people in line and I started thinking how terrible this was going to be. Fortunately I had my AAdvantage card and went straight to the Business Class line which was empty. Then I found out that it was an early flight to Haiti.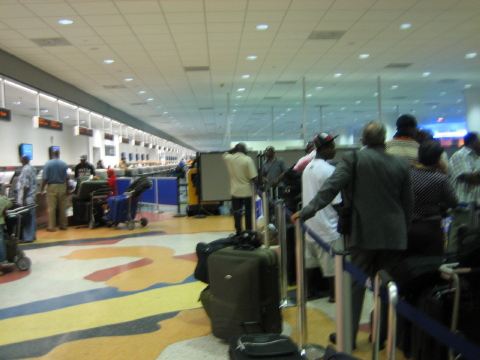 Checking was a breeze, they assigned me the emergency exit seat as I asked and everything took no more than 5 minutes..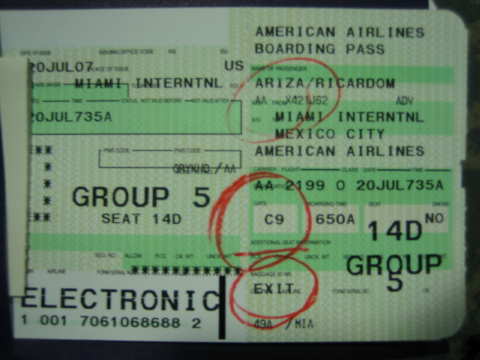 The airport at that time was pretty much a ghost town, so I decided to go straight to the Admiral's club located on Concourse D (having in mind that my flight was scheduled to depart from Concourse C).
I saw this poster along the way, which caught my attention because the map was -apparently- as it should be geographically, backwards: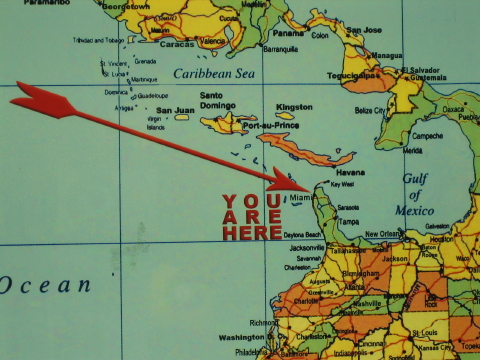 Well, I have posted several pictures of this Admirals club on other TRs, so nothing new to report, but a couple of pics: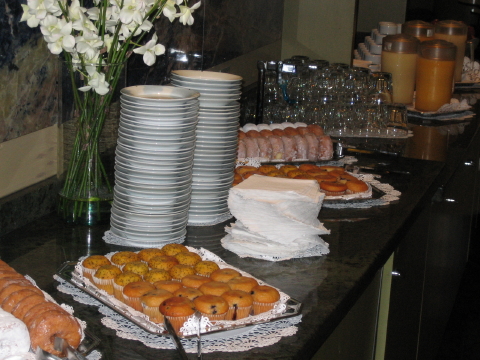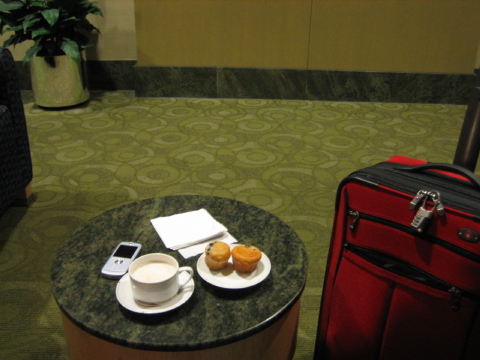 OK, time to go to the gate, I took the inner hallways between concourses to get to my gate on concourse C:
Unfortunately when I arrived there, they decided to change the gate to Concourse E, so I was pretty pissed of but nothing to do but go find Concourse E: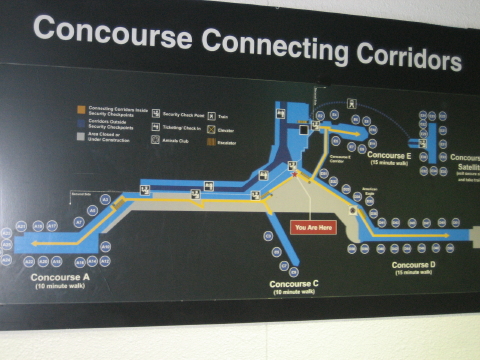 Well, after a long walk, I arrived to my designated gate:
Finally some time to take some pics of AA's operation: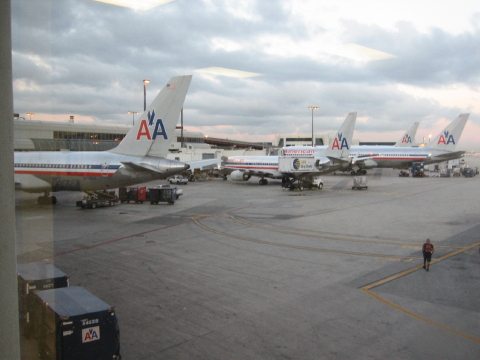 That's the tail of my plane:
United, Ted and Avianca tails: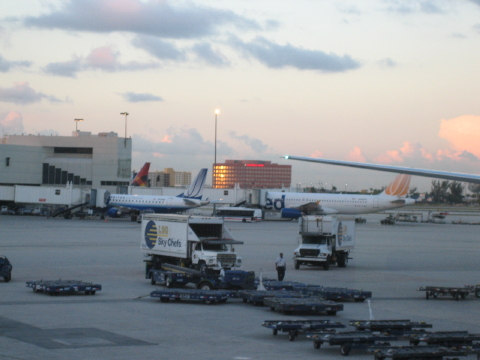 Mexicana: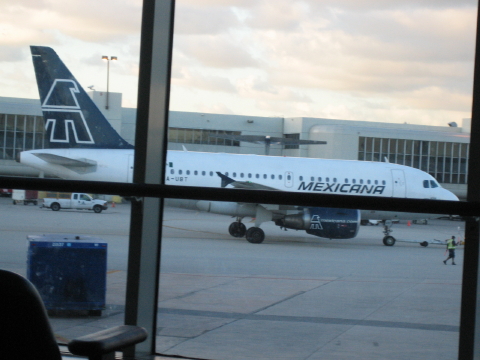 OK, time to board: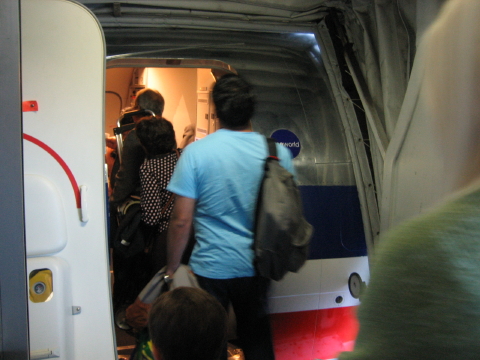 We departed on time.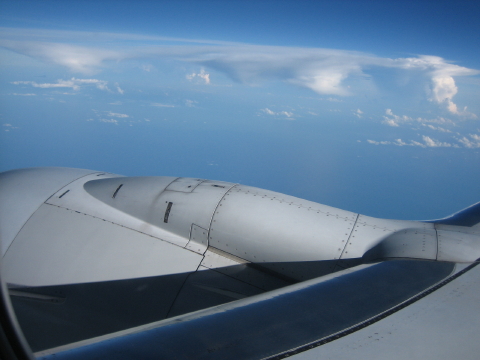 Isn't this a nice pic?: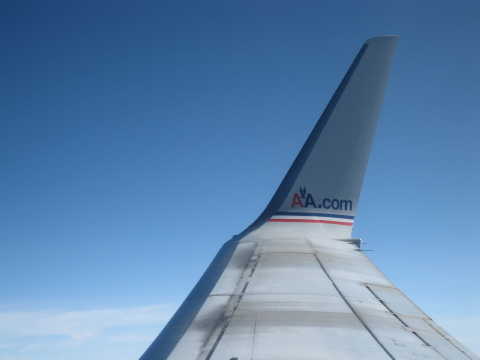 A bit old but in great shape: