This trip arose out of a conversation with my brother about booking tickets to see Genesis, little did I realise we would travel to NYC to see them!
22.09.07 BA117 747-436 G-CIVX 30A - WTP
1ST Flight on this aircraft, 9th 747-400 Flight, 11th 747 Flight in total.
SCH DEP 08:55 SCH ARR 11:20
ACT DEP 09:09 ACT ARR 11:30
Being a Saturday and pretty early, traffic was nice and light to Heathrow, I had guessed this would be the case so had gotten up at 05:30.
Being a Silver Card holder we checked-in at the Club World area, queues here were much smaller than the World Traveller queues, the time saved would be best spent in the lounge before the flight.
Security was a pretty easy though, shoes and belt off as usual. What amazes me are the number of people who don't have a clue, the guy in front of me still had coins etc in his pockets + wanted to wear his jacket!
After security we headed straight to the BA Terraces to relax before the flight. Whilst there, I managed a couple of coffee's, small bowl of fresh berries & other fruits and a nice thick Yoghurt, very nice indeed. In addition I picked up a load of magazines and papers -- you can never have too much reading material.
My baby brother: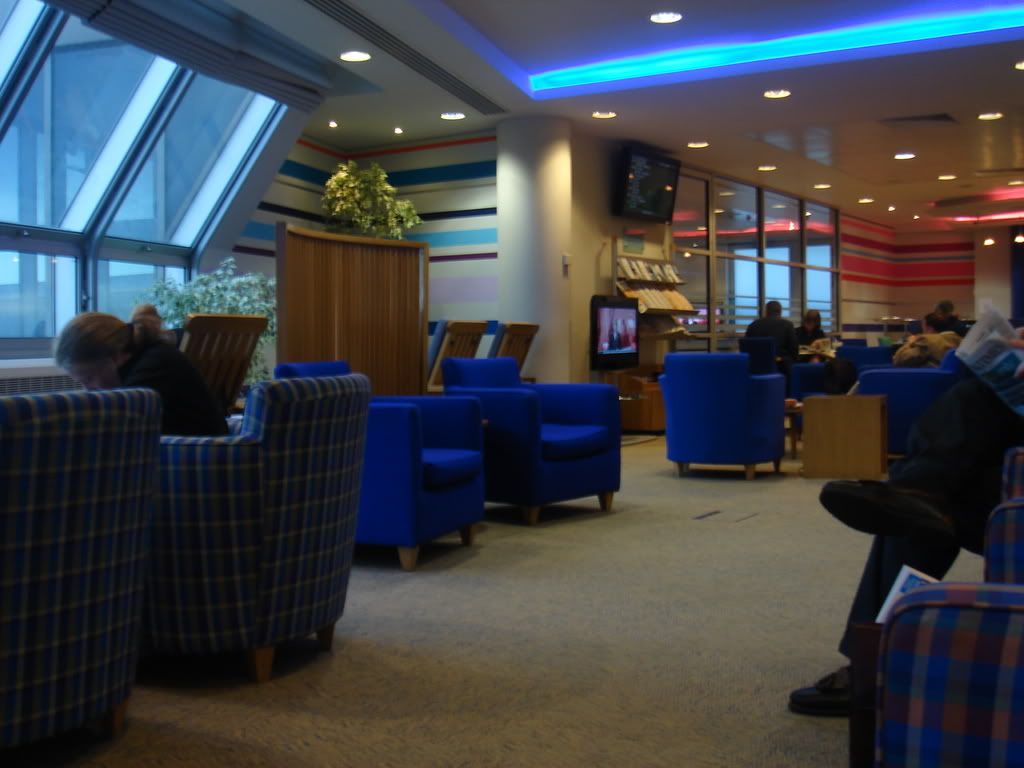 Boarding would be from gate 25. Since it was a 10-15 minute walk, we headed off before boarding was called, at least I could walk off breakfast and not have to rush. Upon arrival I noted a 777 at the gate, either the plane had changed or we would be bussed this morning. My brother was hoping for an aircraft change as he had yet to fly a 777. Boarding started soon after we arrived, the load looked light based on the number of people in the gate area, could it be the 777?
On the way to the gate, a secondary screening area had been set up for random screening, I was luck enough to be selected. The agent was a pretty friendly chap and never even bothered to inspect/check me properly, he asked me to remove my shoes for inspection but once I had untied my shoe laces told me to tie them up again, I was fine to go, great screening!
We were indeed boarding by bus today
after filling up it took us out to a remote stand, there our 747 stood, my brother was disappointed.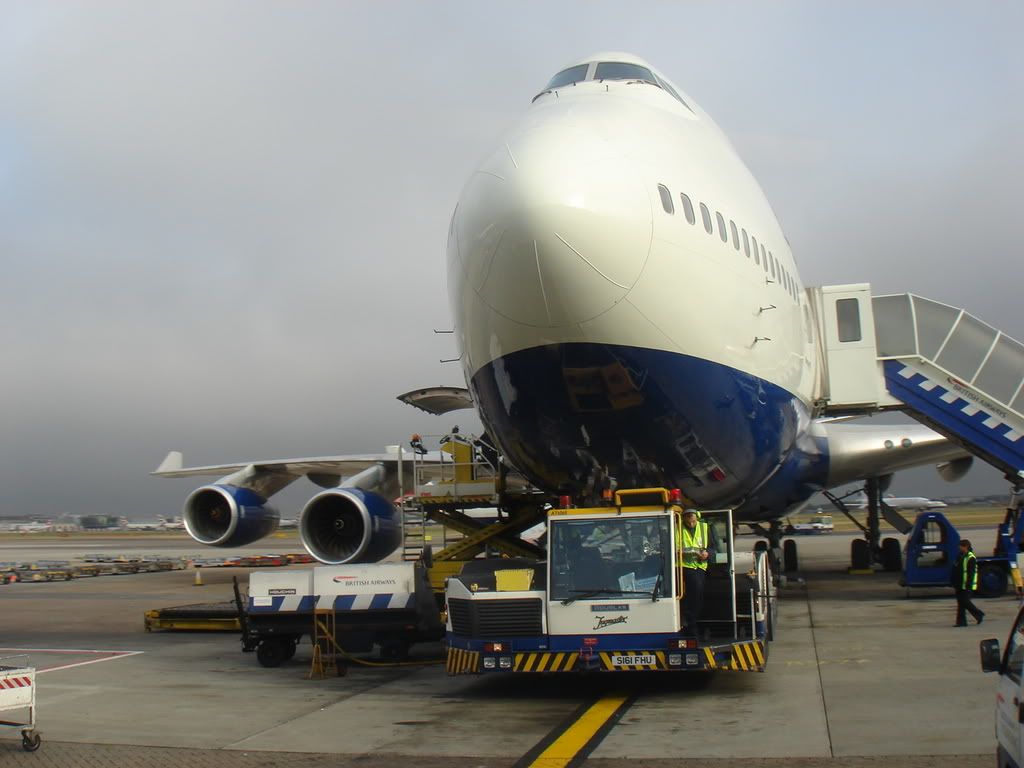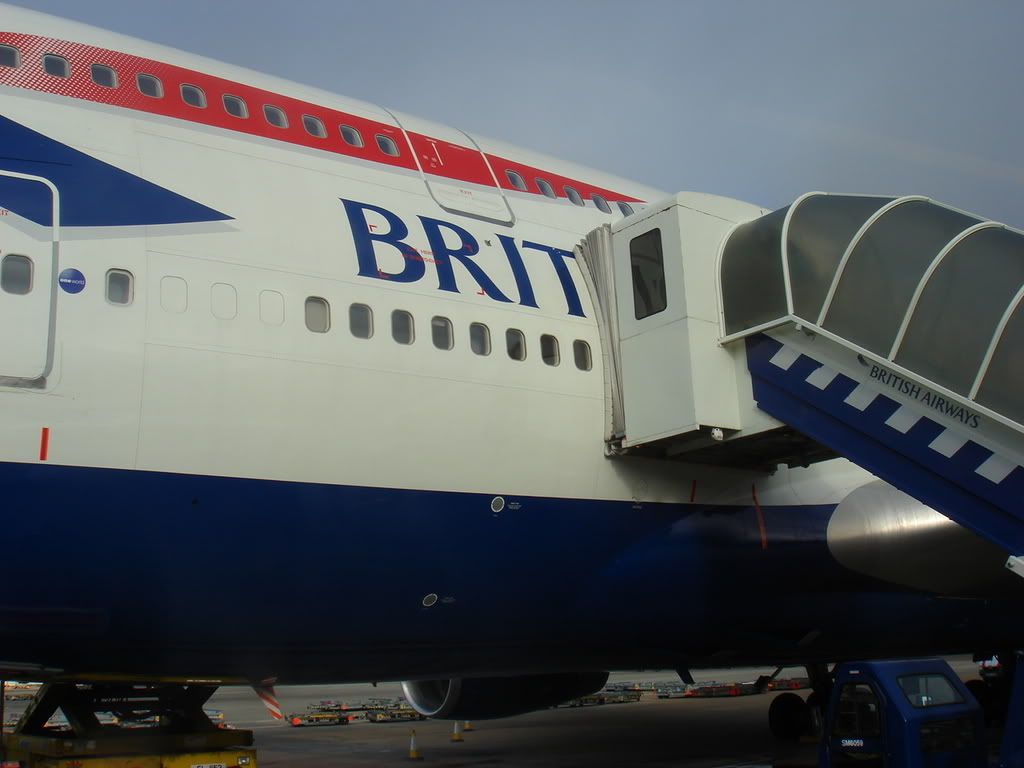 I took a picture during boarding but go told off by the ground crew, photo's were prohibited they told me.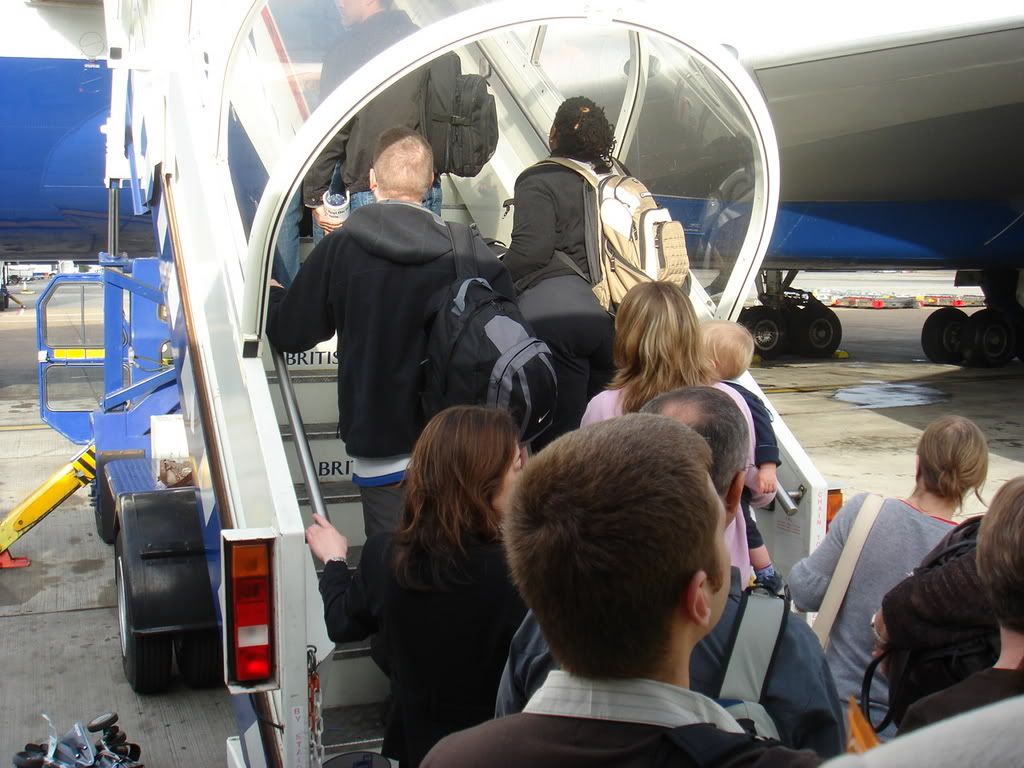 Push back was a little later than planned, despite the gate area being quite, the plane was pretty much full, First was full, Club had a full load this morning -- even if my upgrade request made it through, it would not have worked, Economy was full too.
Push back took place 14 minutes late, we took a short taxi out to 27L for our departure.
After a short hold it was our turn to depart, wheels up at 09:25, some 30 minutes after SDT.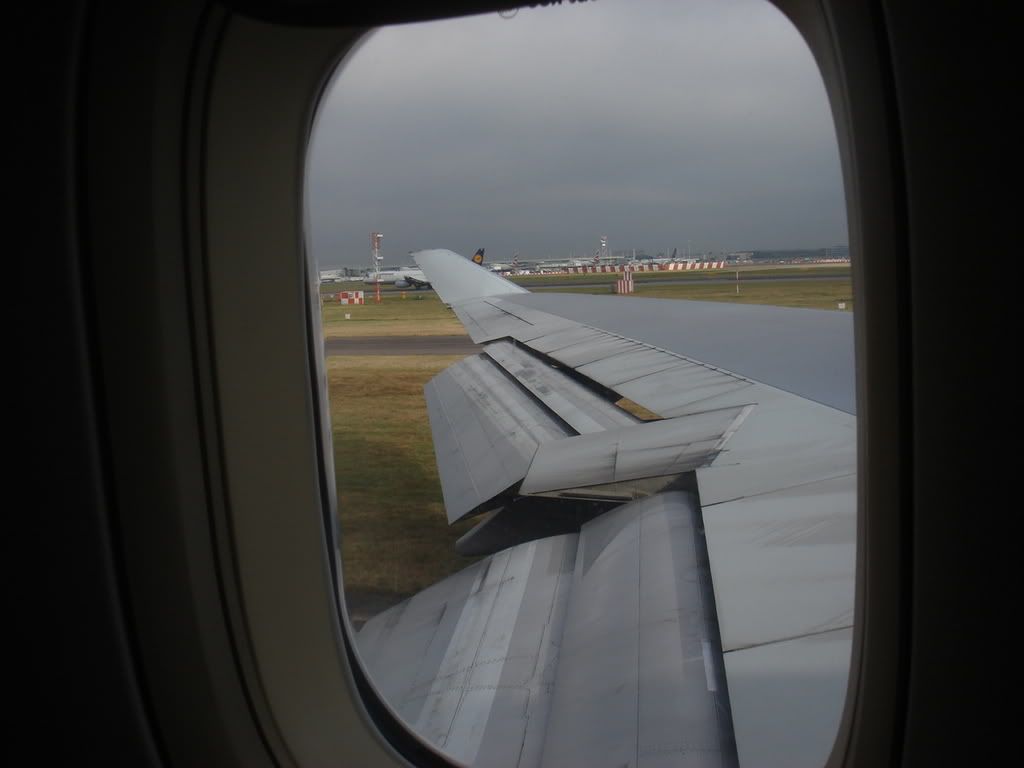 Once the crew had been cleared to move, breakfast service started, despite having had a decent amount to eat in the lounge, I was still pretty hungry, I guess a fair number of beers the night before had something to do with it.
The first meal today was a choice of either, Fillet Steak brunch or Butter Chicken. I like curry but Butter Chicken is not really my thing so I chose the Fillet Steak. I must say it was darn good, really enjoyed it. I will also say the meal portion seemed bigger than my last WTP flight earlier in the year.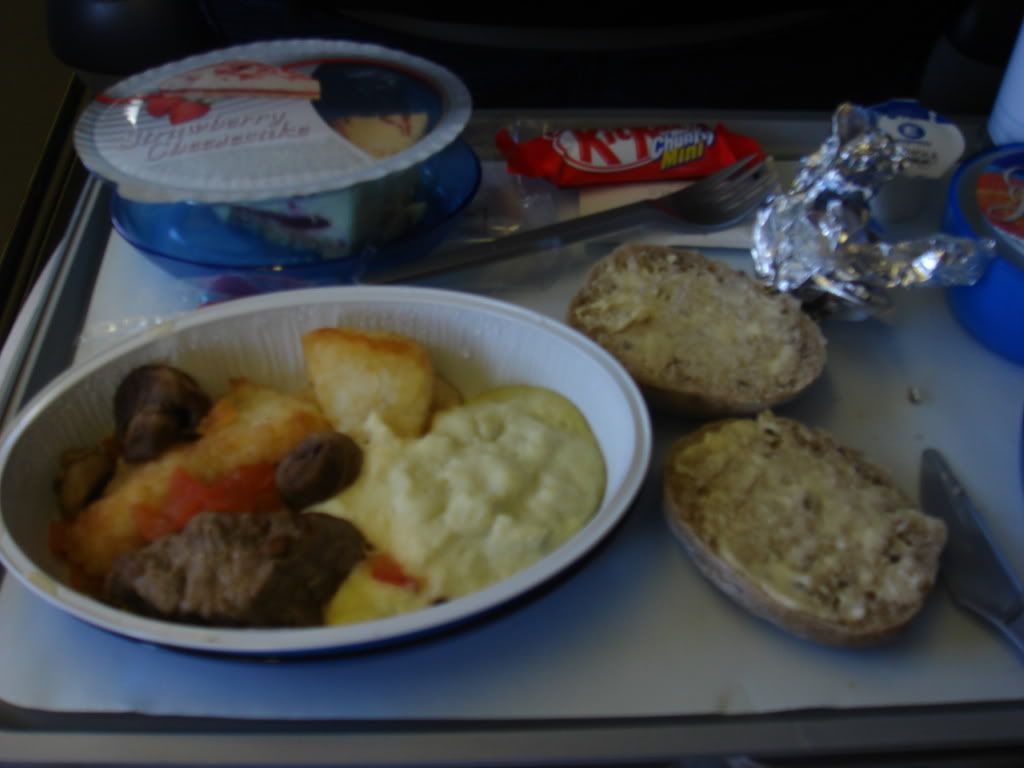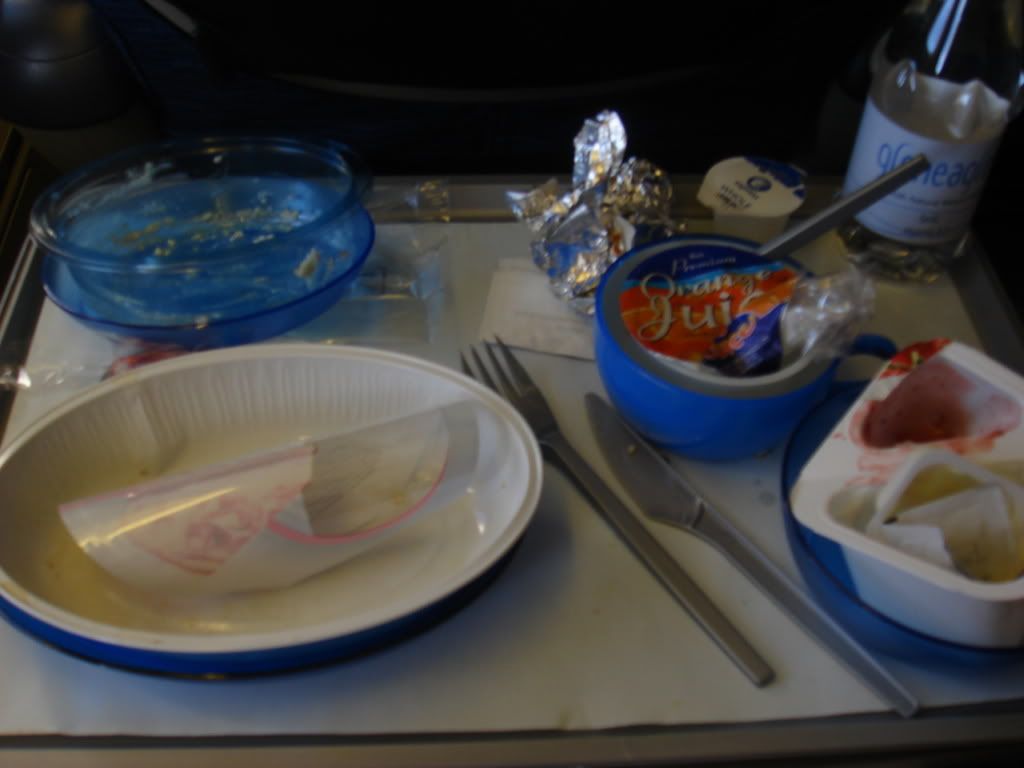 Once the trays had been cleared I sat back and read my book and magazines,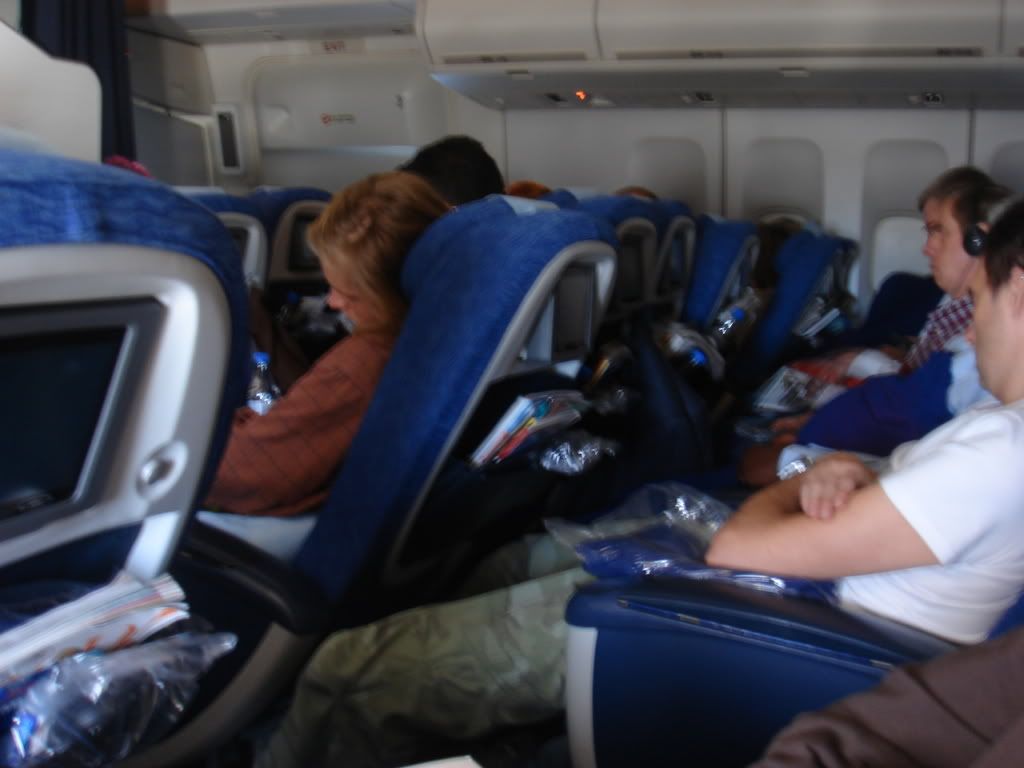 helped by a couple of glasses of Prieur Des Jacobines 2006 Bordeaux, not bad though I prefer a nice Spanish Rioja.
The guy in front of me killed G&T!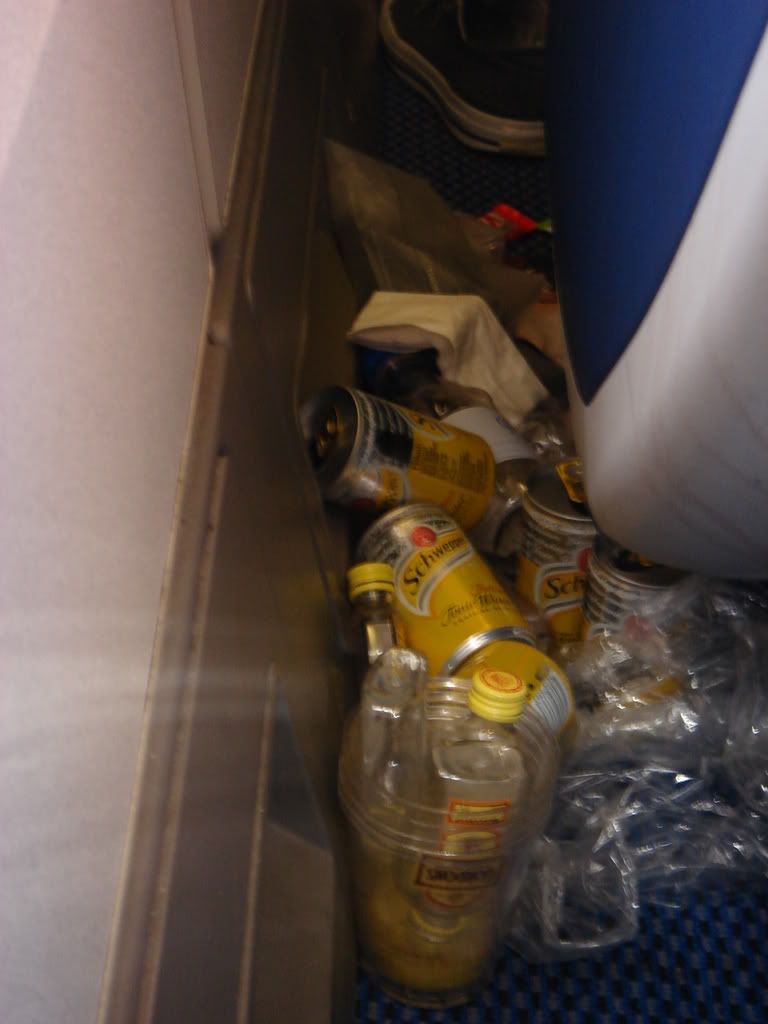 The rest of the flight was uneventful, though the new AVOD system was playing up, the crew reset it about 5 times during the flight as it kept crashing. I only used it for the in-flight map, but did note it was playing up. Most of the passengers in our small cabin slept.
Some 5 hours into the flight the crew came around offering juice or water, though prior to this the odd member had passed through on a regular basis to check everything was ok.
With 2 and half hours to go, the crew cam around with a pre-arrival snack, a Chicken with Green Herb Mayo roll and Apple & Blackberry Crumble cake. Both were very nice, though the crumble cake had 14 different E number in it!
Wheels touched down at 10:30, 10 minutes behind schedule, not bad considering we actually took off some 30 minutes behind schedule. I'm not sure of the runway numbers at JFK, but our was next to BA's terminal so we were docked at the gate a few minutes later.
I must say the crew were excellent on this flight, really helpful and ready to assist if you needed anything.
Here are a few pictures of the visit including the Dolphins vs Jets at the Meadowlands.
Our hotel:-
A duck in central park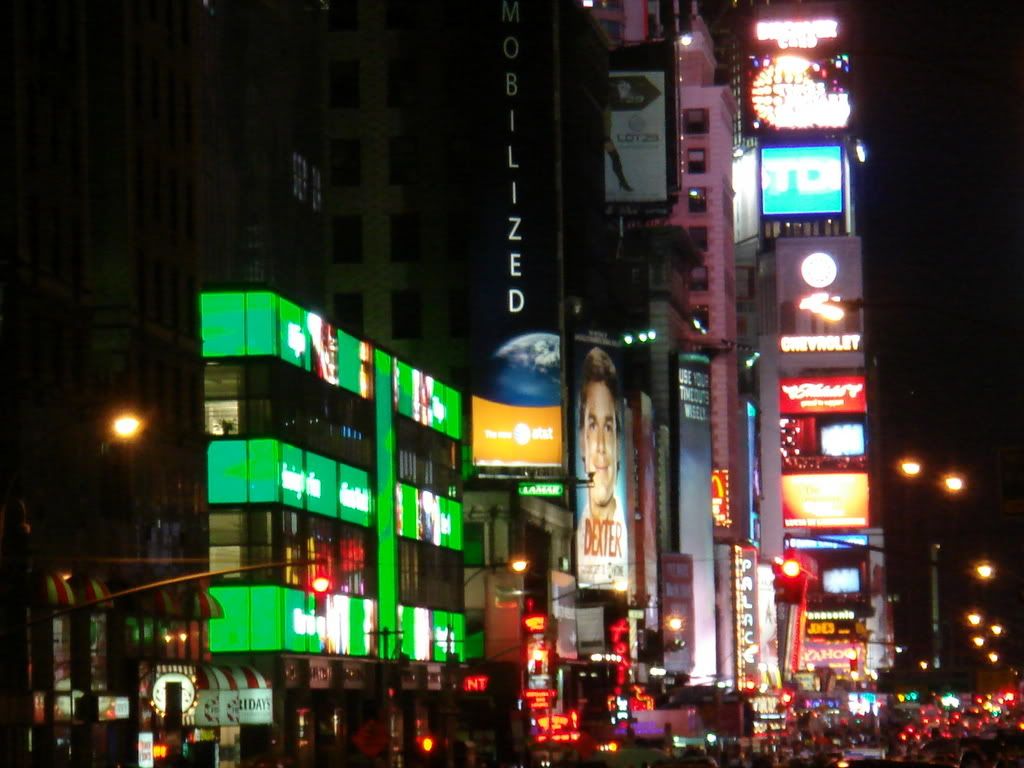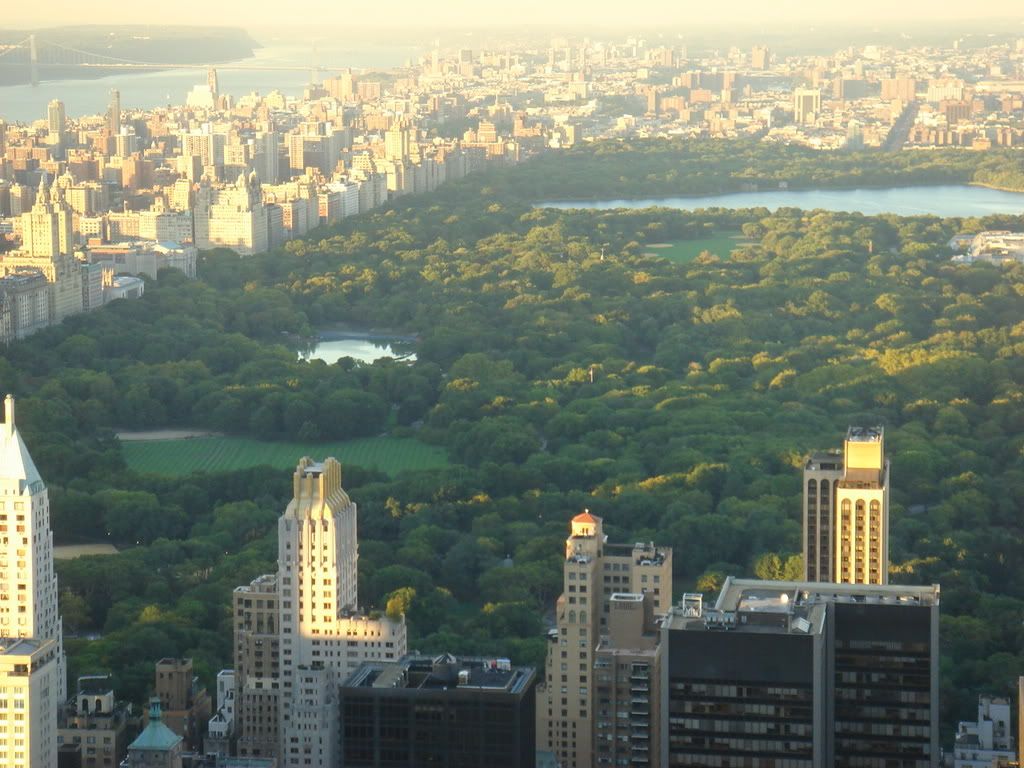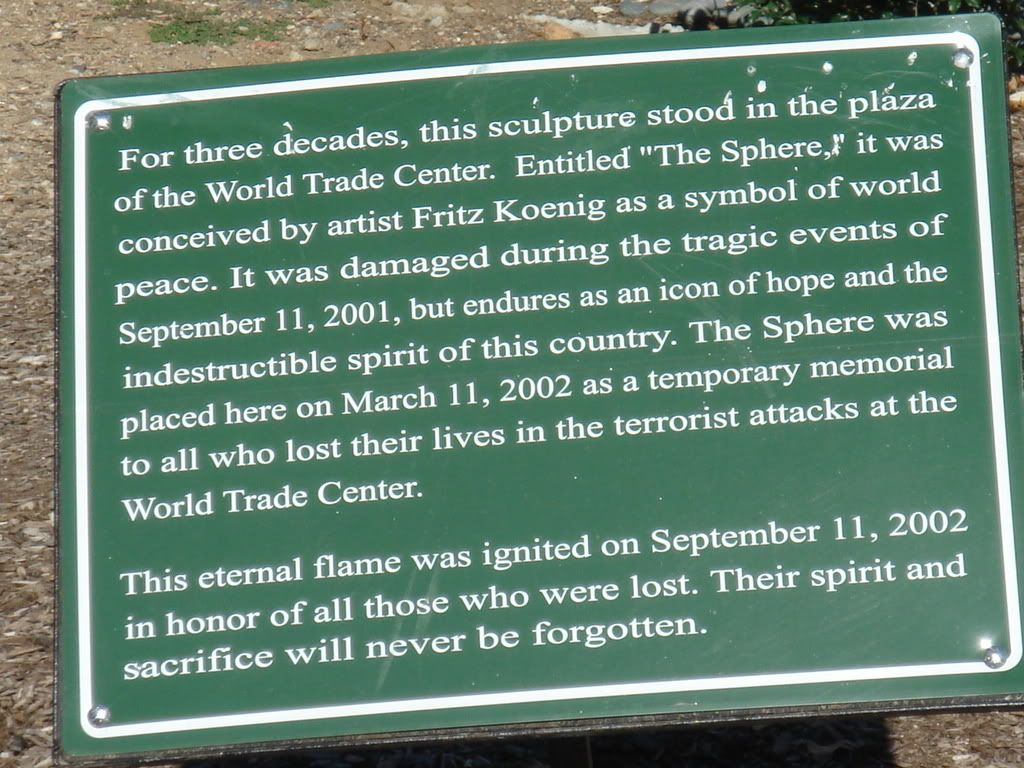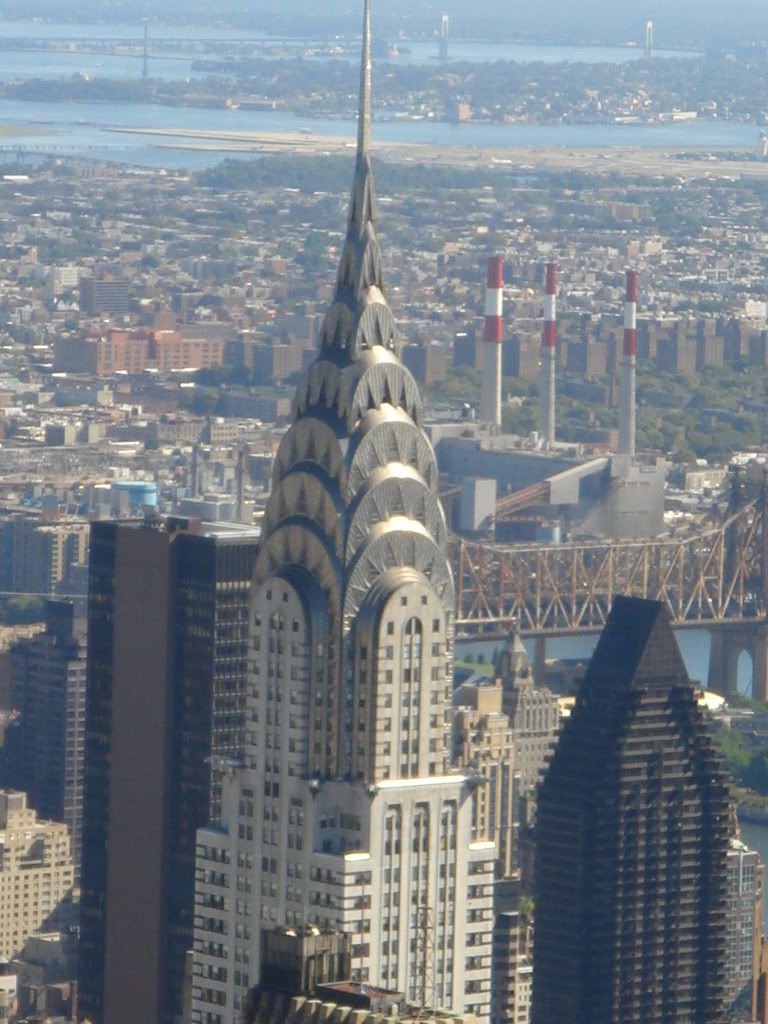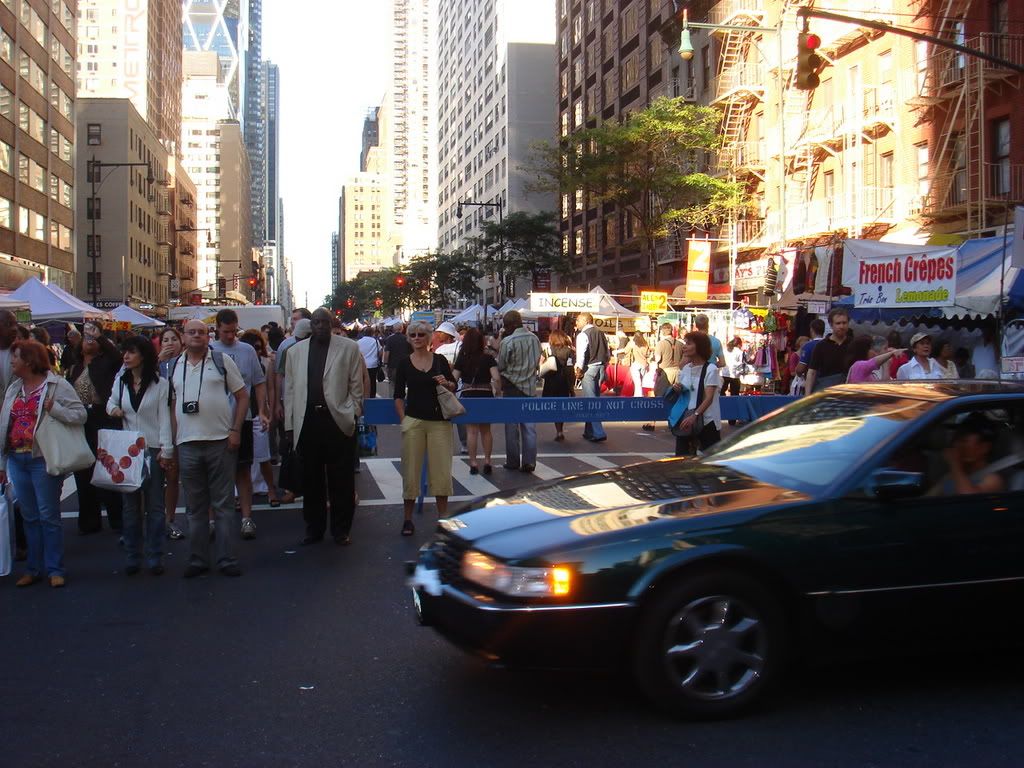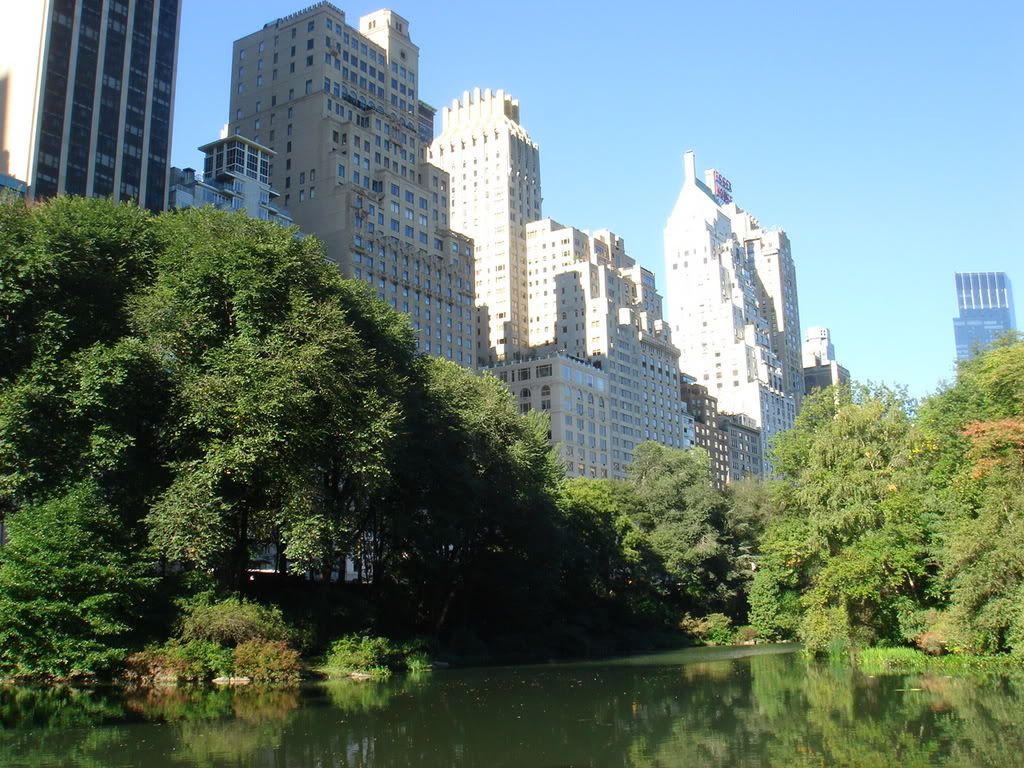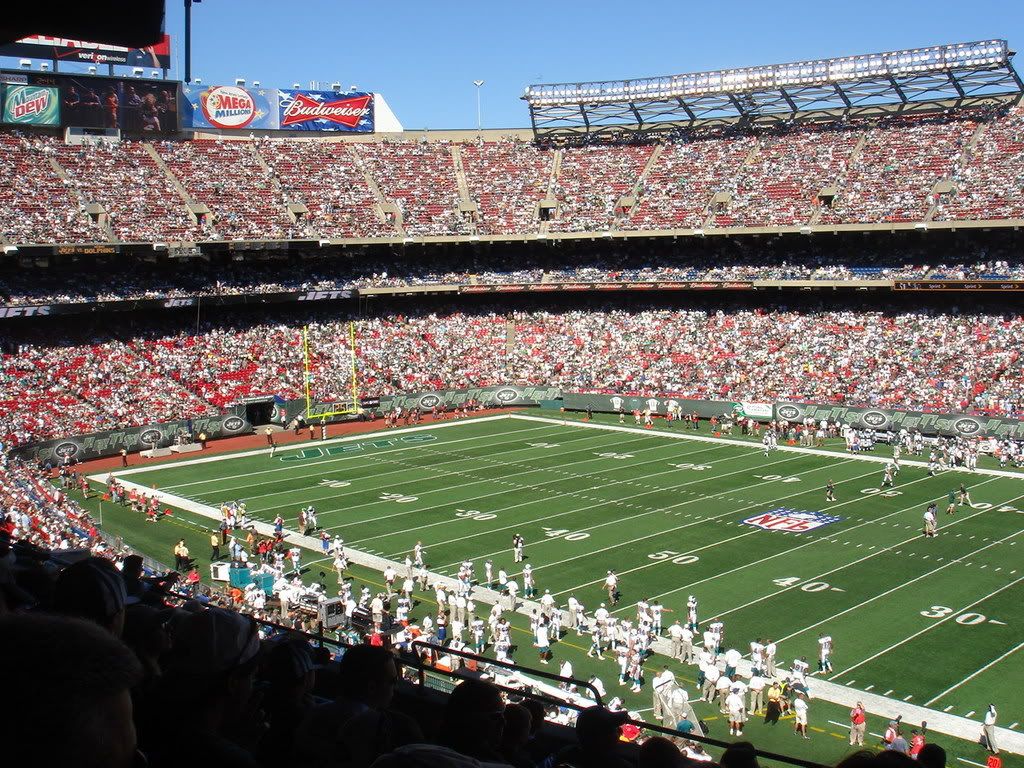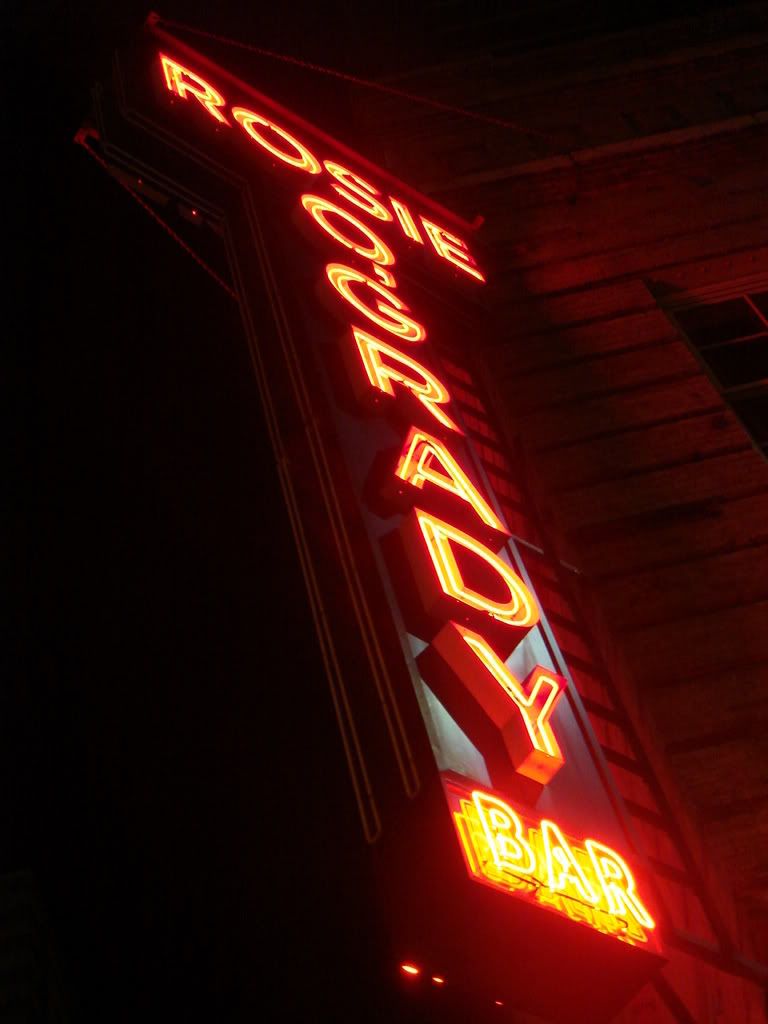 Bought an I-Phone at the Apple store - a cool place!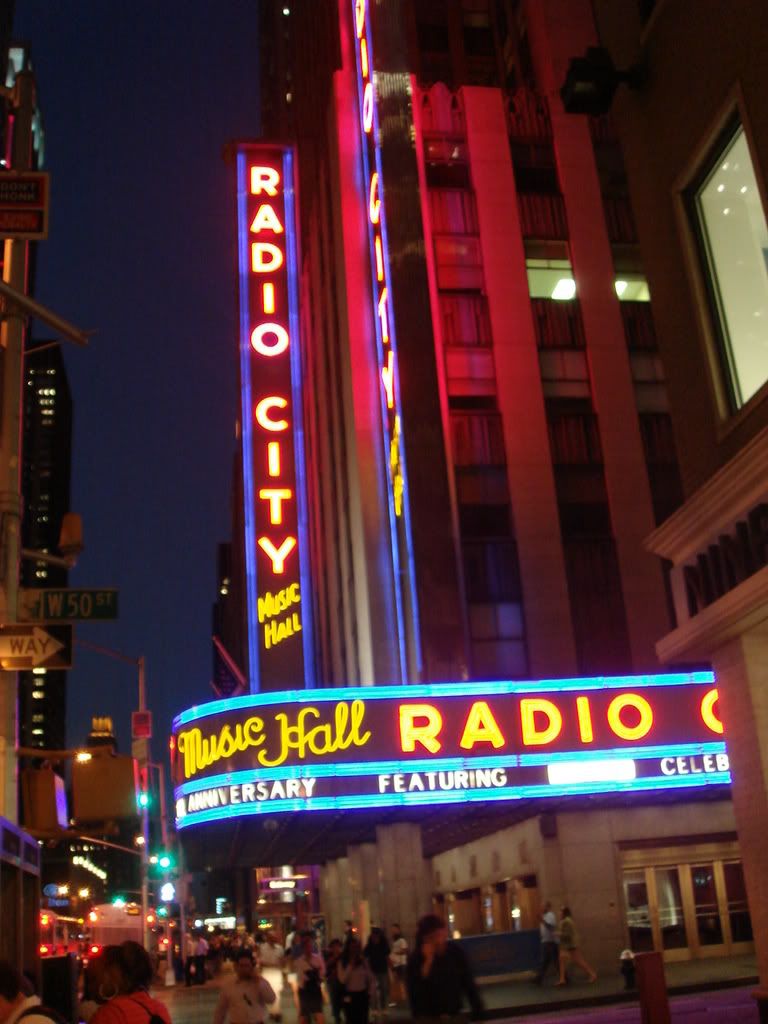 26.09.07 BA188 767-336ER G-BNWM 12K - WTP
1st Flight on this aircraft & 24th 767 Flight
SCH DEP 21:00 SCH ARR 09:15
ACT DEP 20:57 ACT ARR 08:52
After a few days in one of my favorite cities, it was time to head home. NYC is a superb place, always stuff to do and place to visit, just fantastic!
We took a cab to Newark as it was the easiest way, we allowed 1.5 hours to get there as the traffic would be bad, we were right!
By the way, if you have the choice of travelling out of JFK or EWR, take JFK if travelling by cab, it is much cheaper!
Check-in was a breeze, again using the Club World desk as there were no queues.
The airport seemed pretty quite at this time of night, it was 7pm, plenty of flight's still to go, but it seemed to lack passengers, perhaps most were down by the gates now, perhaps our flight being a later departure meant we missed the crowds.
Security was easy and without queue's, however by the time we reached the x-ray machines, 2 people within sight of each other had checked our travel documents and passports, now the x-ray team wanted to see them too! What is this, a job creation scheme? How on earth could I have got this far without having the correct travel documents???
Having undressed and put myself back together again, well that's how it feels these days, we headed to duty free for a few bottles of Wild Turkey before hitting the lounge.
Upon arrival at the lounge it appeared there was some kind of emergency as nobody was being permitted to enter, they were awaiting the paramedics I was advised. No biggie, we hit the bar for a last decent Sam Adams, the lounge was ready about 10 minutes or so later.
1st time in this lounge, the staff were real friendly and apologised for the delayed access. The lounge itself had separate areas for First and Club passengers, not sure what the First section was like, but the Club area was pretty poor, no windows, not that impressed with the layout or selection of snacks, the sandwiches looked like they had died the day before - at least they had a decent red wine!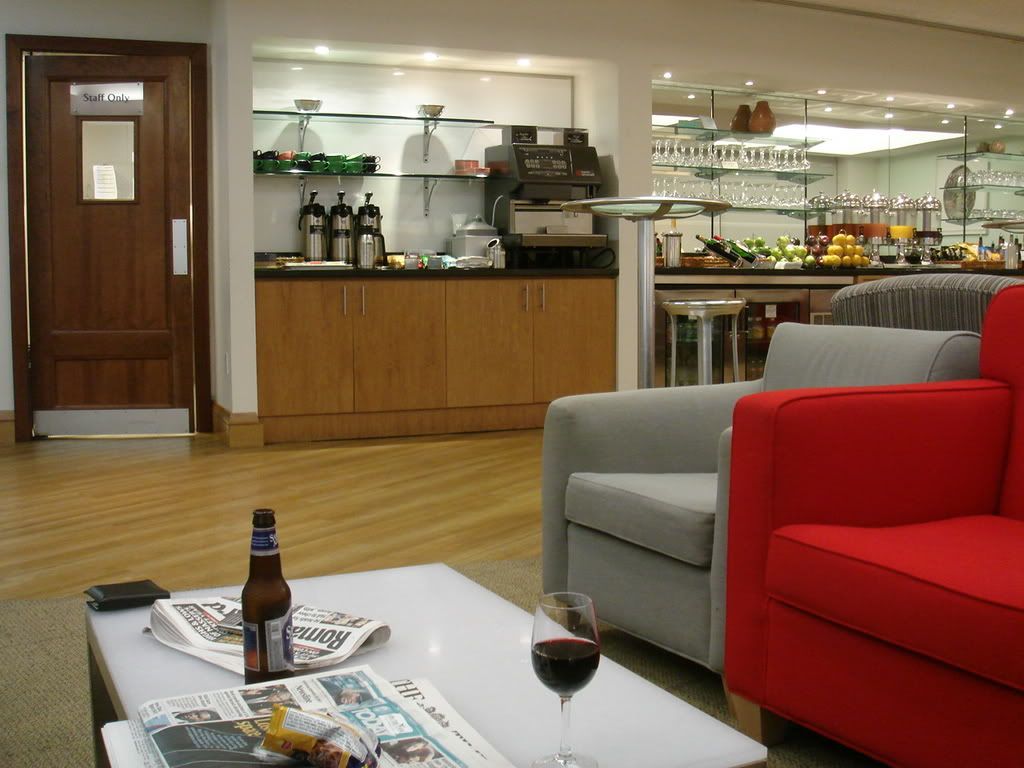 Not sure what time boarding was called, I'd had a few glasses by then, but it was well timed as the lounge passengers were pretty much the last to board.
Push back occurred a few minutes early. Since it was dark outside, spotting was not an option, though I noted we taxied past a Lufthansa 346 as we made our way out to our departure runway, didn't see much else -- wheels were up at 21:28.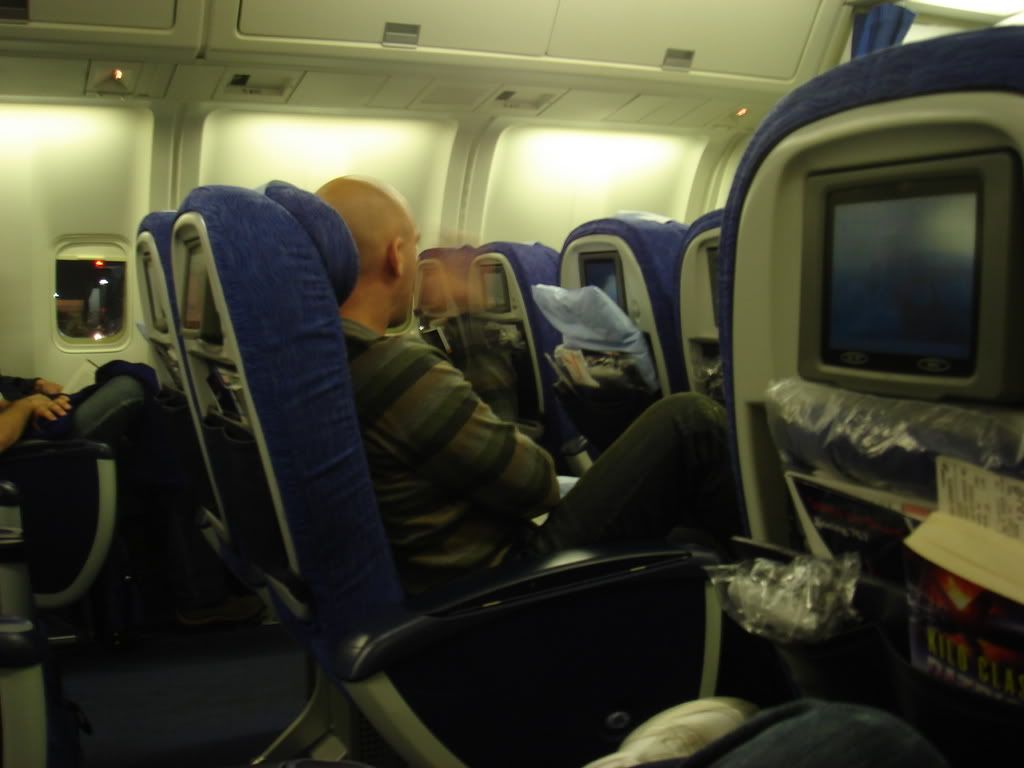 WTP had 24 seats on this 767, 9 were empty, not sure about Club, Economy was almost full.
After take-off, the PTV's lit up with adverts for BA and other partners such as hotels, the sound was also piped over the aircraft speakers, I've not seen this before and must say don't like it, seems pretty cheap to have the sound of adverts over the speakers.
Meal service started pretty much as soon a the crew had been cleared to move around the cabin, I guess they wanted to get dinner out of the way so people could sleep.
Meal choices were chicken or beef, I took the beef, was nice but nothing special, the salad starter was shrimp salad, why do that?? -- Not everyone likes those things, keep it a simple salad!
The meal portions were not as generous as the outbound flight, not sure of this is because they expected passengers to have already eaten something, a possibility though.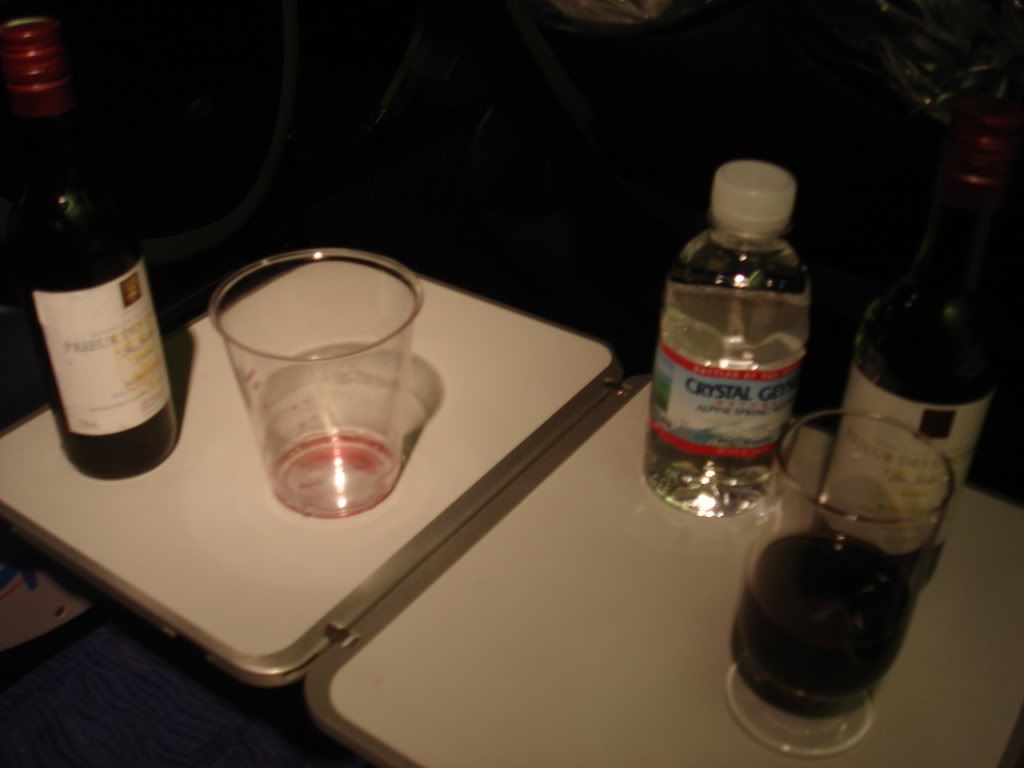 AVOD was again playing up big time on this flight, I forget the number of times they re-set it. According to a chatty crew member, it only works well on 1 in 3 flights. They hope the October software upgrade will help iron out most of the issues.
I don't really use the IFE on flights, I prefer to read books, however, I would have expected BA to have thoroughly ground tested this AVOD system prior to installation throught the fleet. I realise I am commenting upon my experience from 2 flights (don't recall if the LAX flights earlier in the year had it), but from these 2 flight's, it appears a pretty poor system, hopefully the issues will be ironed out quickly.
A small breakfast was served prior to arrival, a muffin and yoghurt along with a tub of OJ.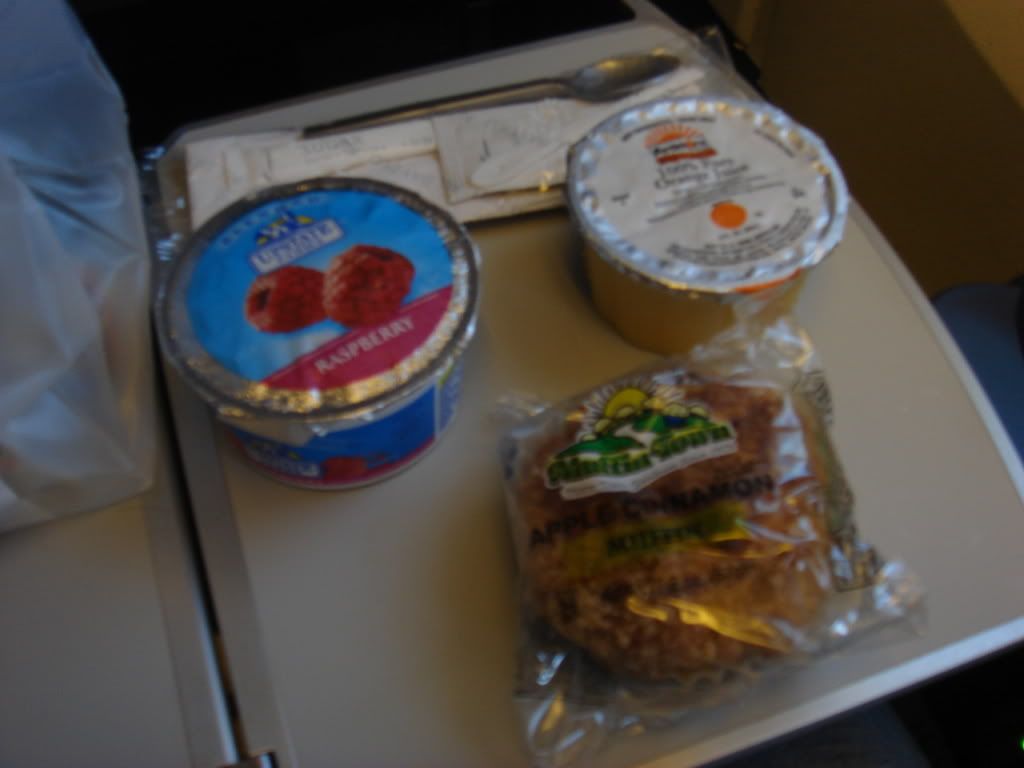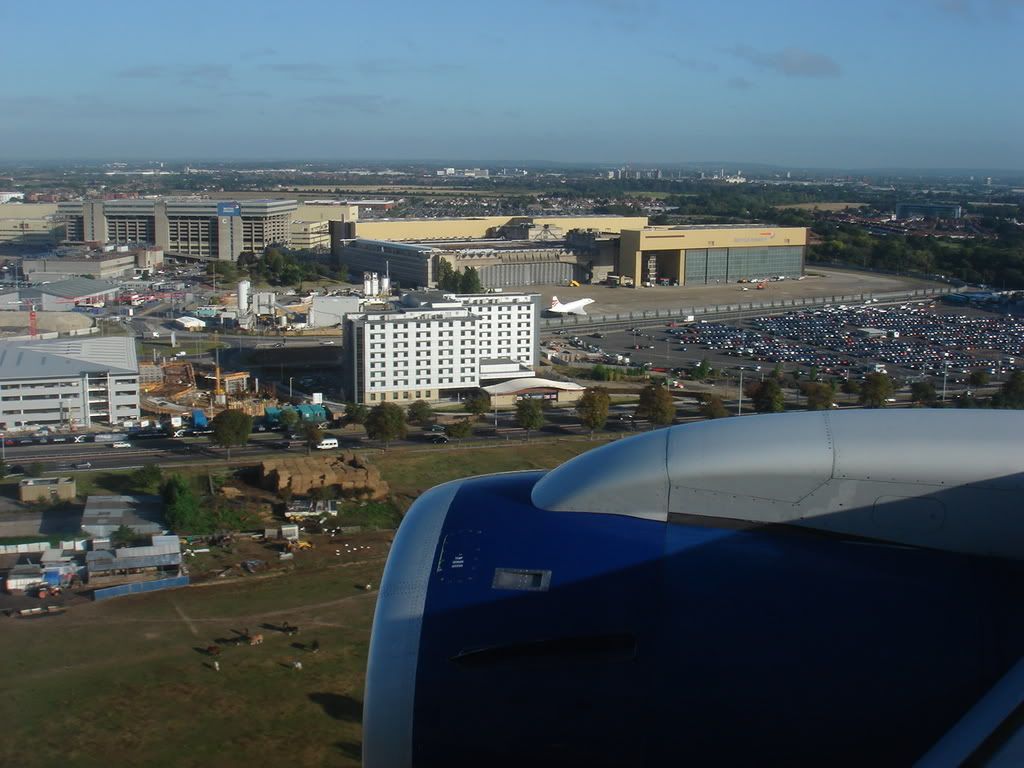 Wheels touched down on 27L early at 08:52 with just a short taxi to the gate -- home again!
Summary:-
Both crews were excellent, the food was just fine, though the return flight's was not as good as expected. IFE, needs work as already discussed. Of the 2 planes, the 767's WTP cabin is nicer, the 2-2-2 cabin having a more exclusive feel than the 747's 2-4-2 configuration.
All in all, another set of decent BA flight's, look forward to the next ones.
Thanks for reading, any comments are appreciated.
Regards
Mark