1st off, sorry to those not on broadband, however the pictures make up for a million words.
25.10.07 SQ380 A380-841 9V-SKA 78A(upper deck)
1ST Flight on this aircraft, 1ST Commercial A380 Flight.
SCH DEP 08:00 SCH ARR 17:21
ACT DEP 08:00 ACT ARR 17:25
After about 3 hours sleep we were again back at Changi, this time for the real reason for the trip.
It was just after 5am. Outside Terminal 2, SQ had set up an A380 promo stand to advise this was the way in to check-in for this special flight. Outside may people were standing next to the promo to have their picture taken.
Once inside it was a zoo, the check-in queue was huge, though it looked like it was being managed, press were every where, in and outside the check-in queue interviewing passengers, filming the check-in process, filming everything! Crazy stuff, what an atmosphere!
We were only in line for 10 minutes, if that, before we were directed to the next free agent for check-in. Within moments we had bag's tagged and the boarding passes for 78A & B on the upper deck, yay!! – These were the one's was wanted as seating is 2-4-2 upstarts in the small economy cabin.
After check-in we had photo's taken for some stamp thing that SQ is doing to commemorate the 1st flight, they will send all those that participated a copy.
Next stop passport control then clearing the security check at the gate.
Once inside the gate area it was back to the circus, people everywhere, press everywhere interviewing people, just mad, you had to be there to understand what it was like.
Here she is parked at the gate: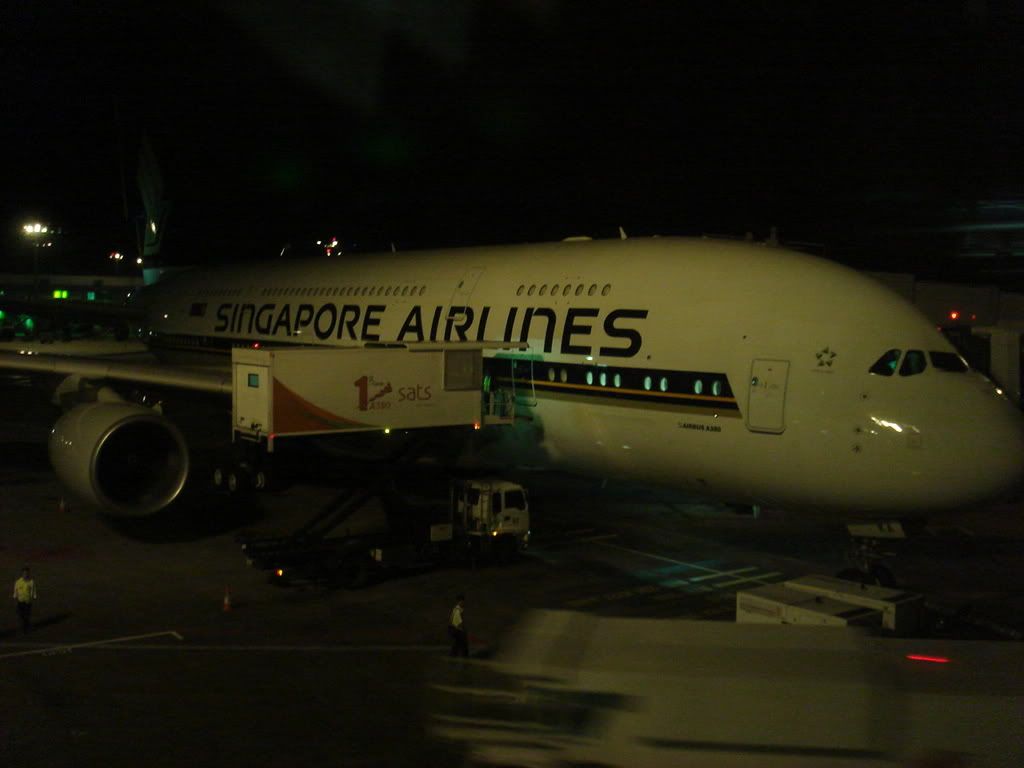 SQ had laid on a decent buffet to feed and water everyone though the queue's for it were quite large……
Seat map in the gate area:-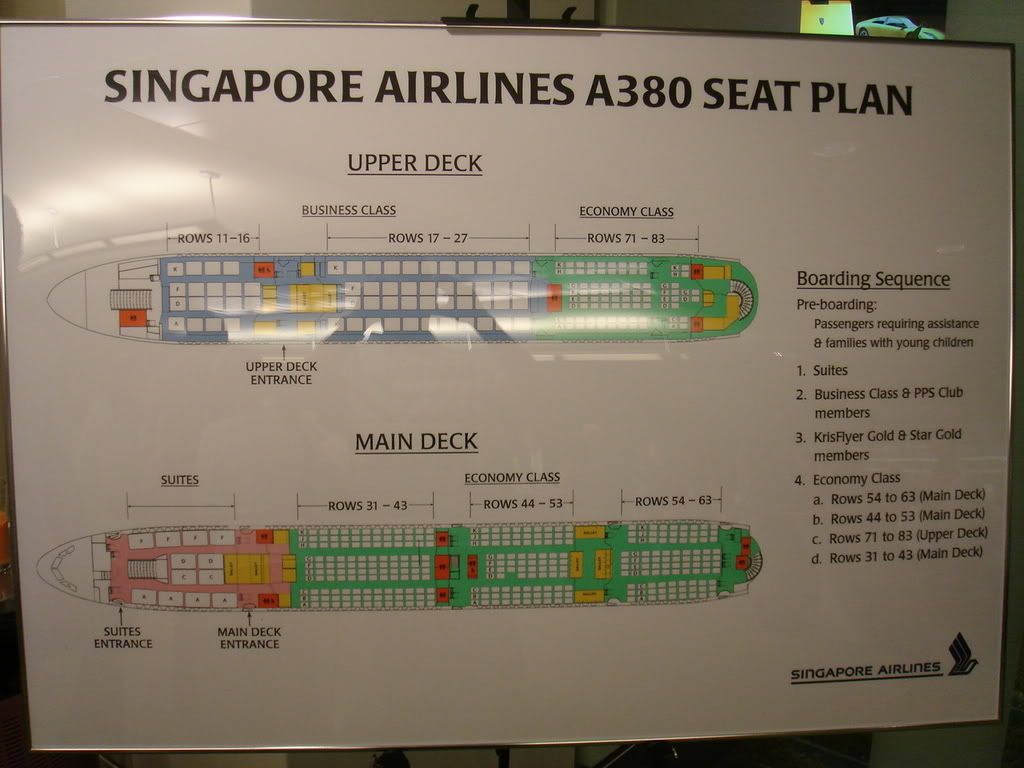 After various speeches boarding was announced, can't quite remember what the time was.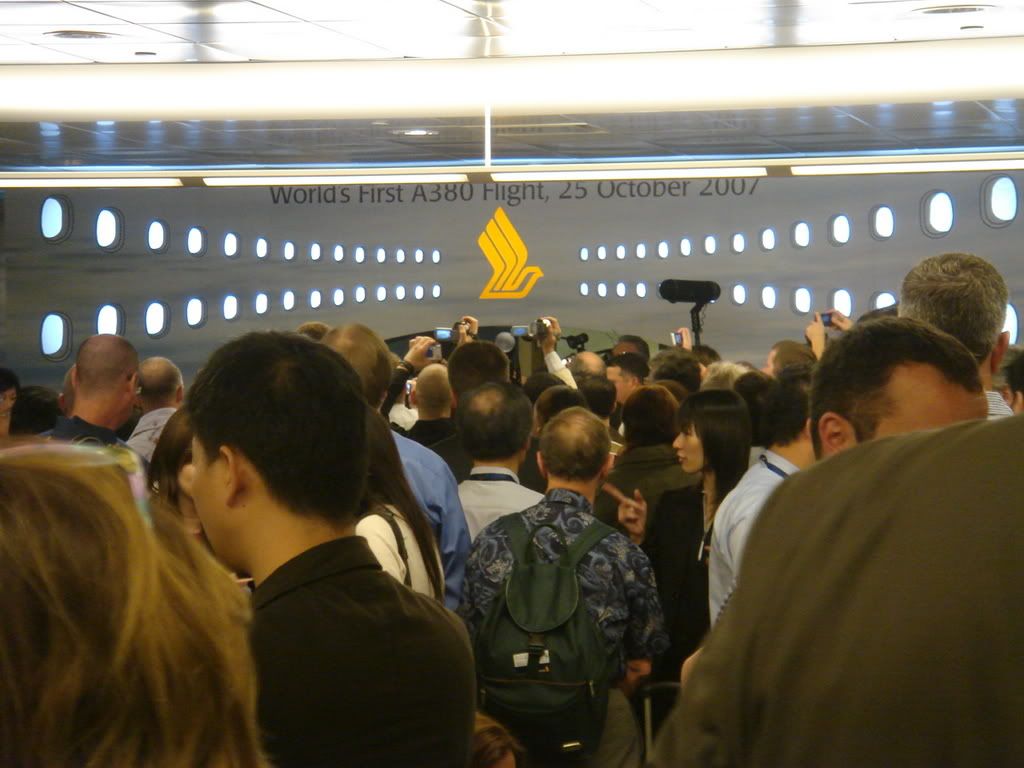 SQ's CEO, Mr Chew Choon Seng was on hand to greet all the passengers, even signed the back of my boarding pass! – Lovely fellow!
Once at the aircraft door, ground staff were offering to take pictures of the lucky passengers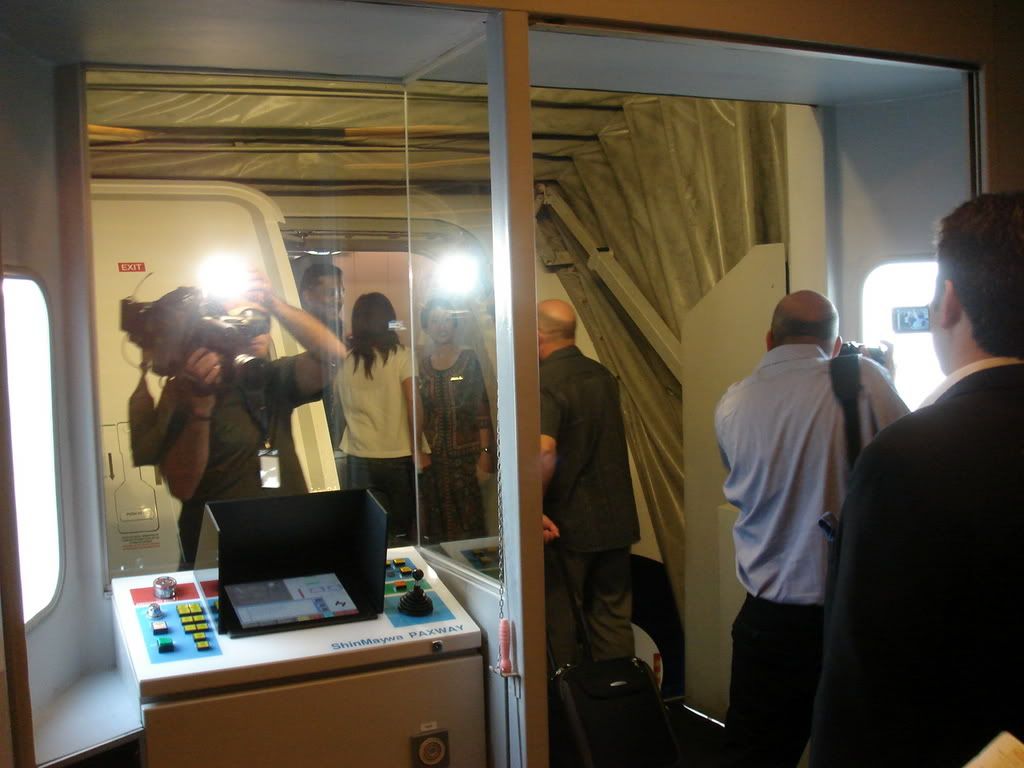 Our seats in the upper deck were excellent, a 2-4-2 layout upstairs in a small economy cabin, the main deck is in a 3-4-3 layout. In addition to the usual blanket and pillow, a specialy 'goody' bag had been left for each passenger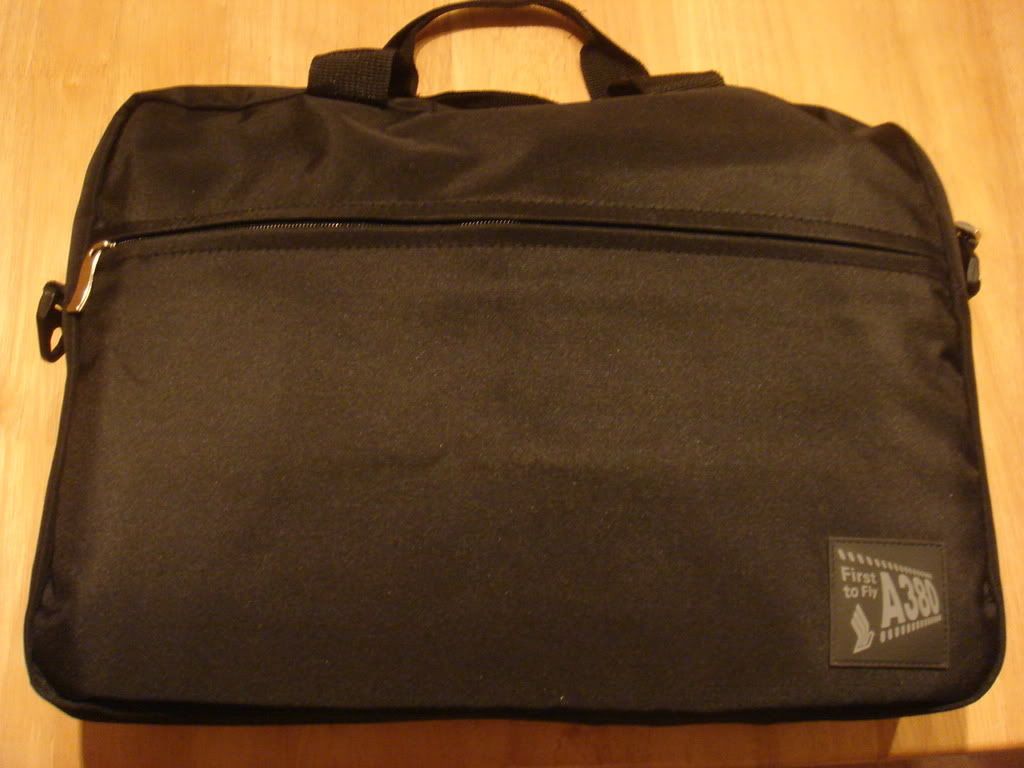 The upper deck window seats have huge storage bins, they are excellent!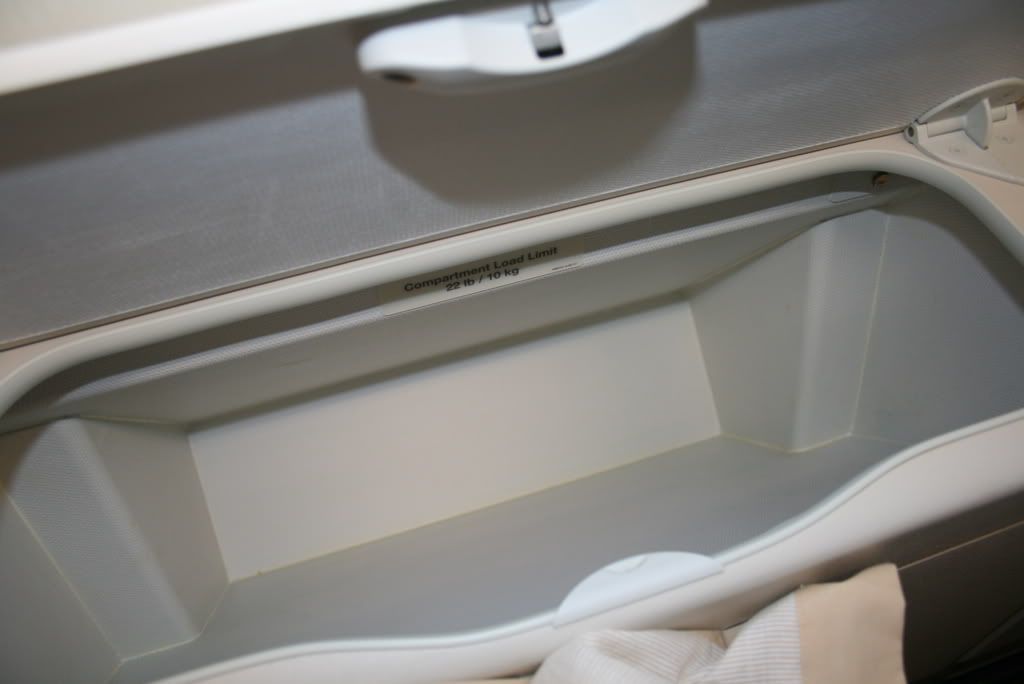 All cabins are bright and feel spacious, the colours used through out really lighten the cabin nicely.
Push back was bang on time at 08:00, if I'd not been looking out of the window and seen movement, I'd not have noticed!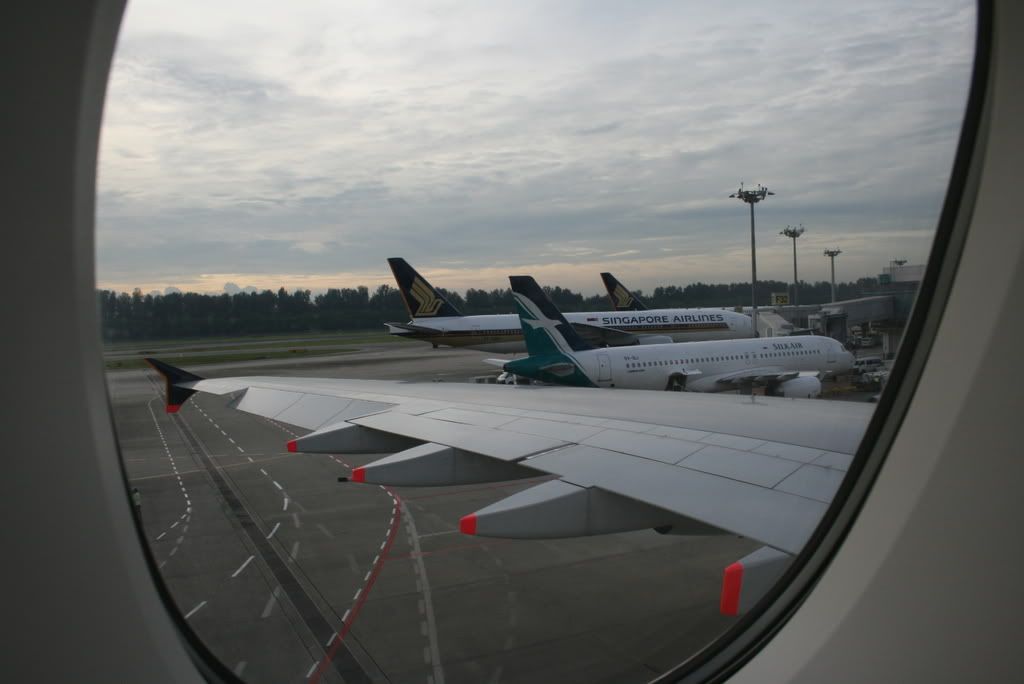 Note the people looking from the main terminal window
After a short taxi, wheels were off the ground around about 08:15, this to wild applause through out the cabin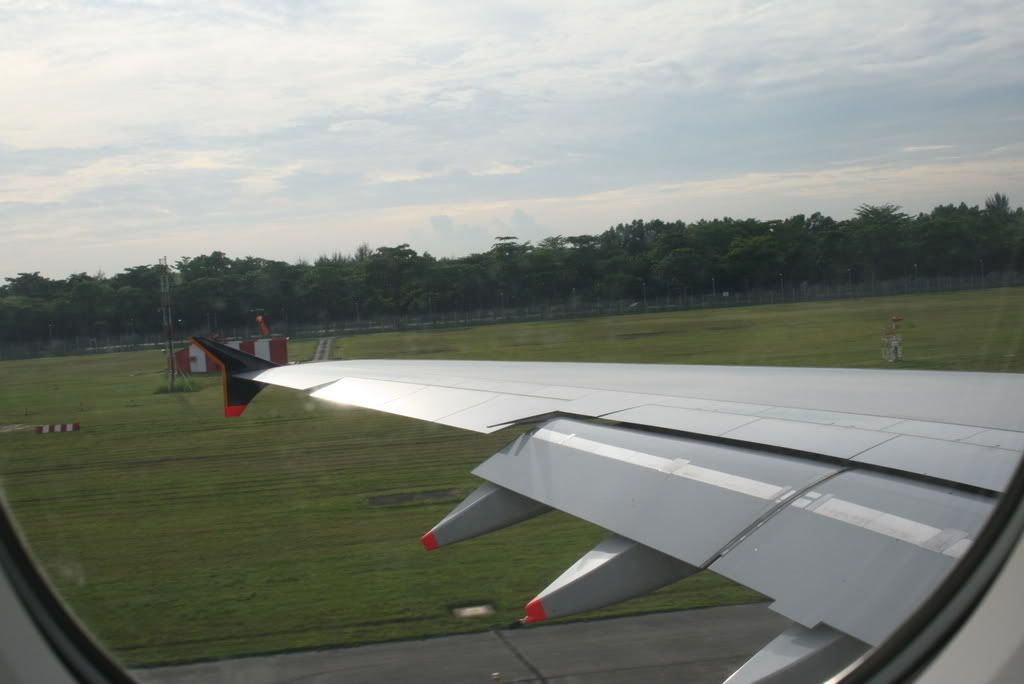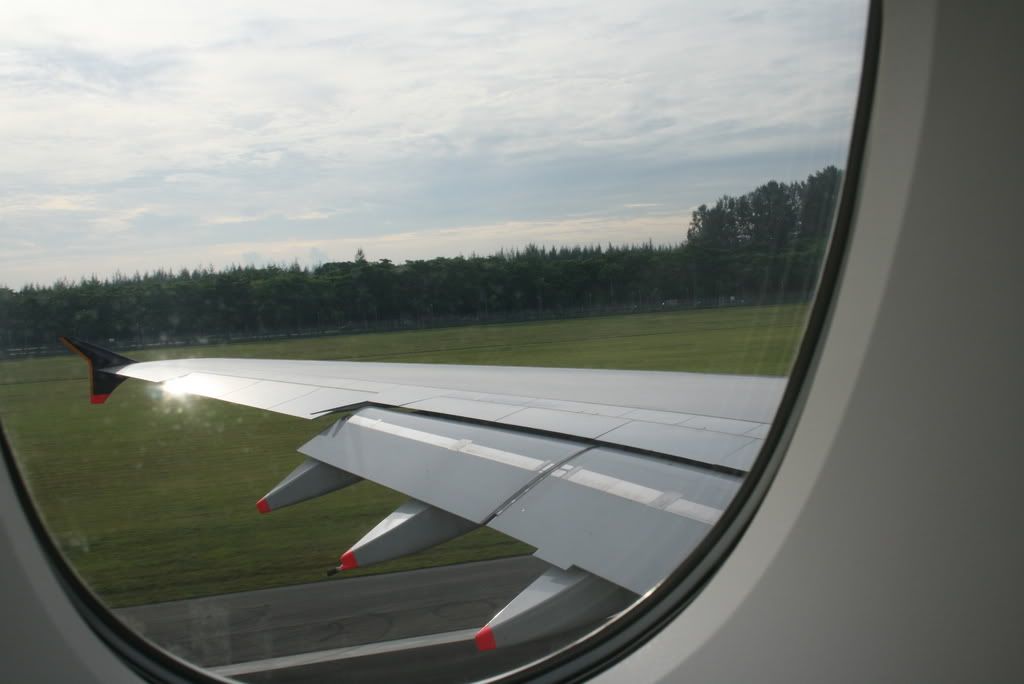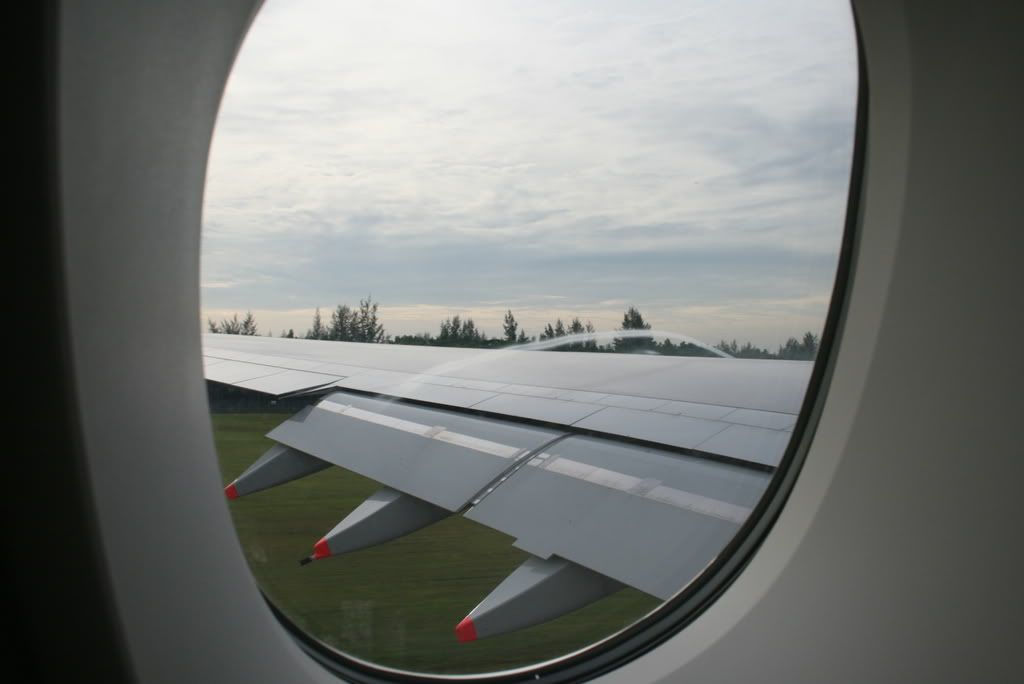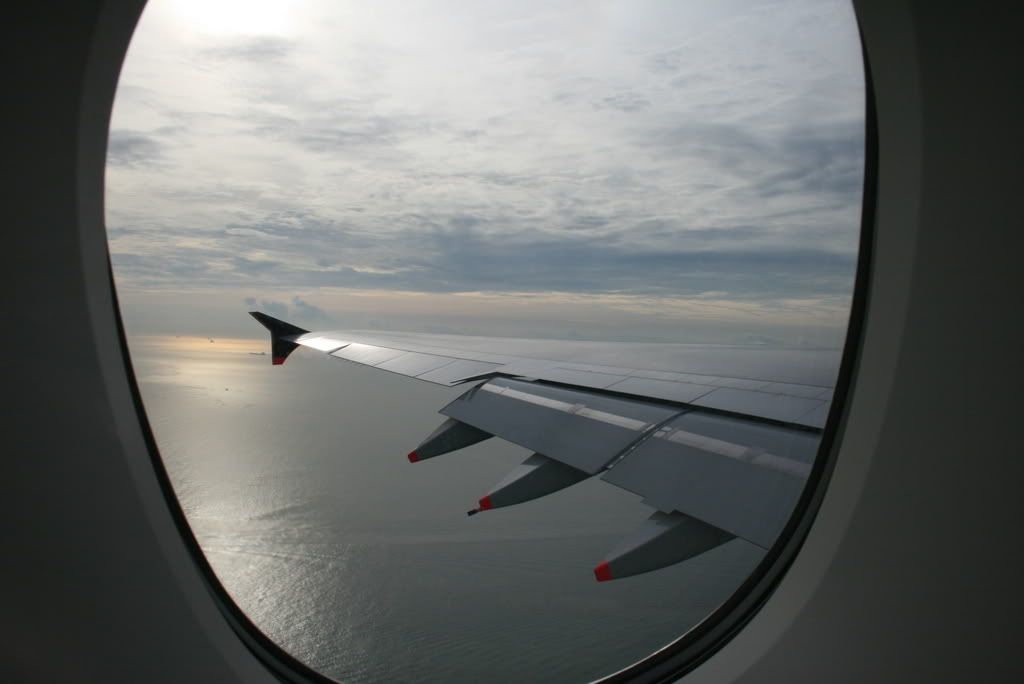 I have to say the plane is very very quiet, I thought the 330/340 series were quiet, this beats them hands down!
The whole flight was just a complete party, Champagne flowed throught the flight, food was excellent, the SQ girl's were superb - especially as the isles were pretty much full of people the whole flight, the press were blocking isles to interview people all the time, madness!! - must have been a nightmare for them to try and maintain service, but they did and kept smiling throught!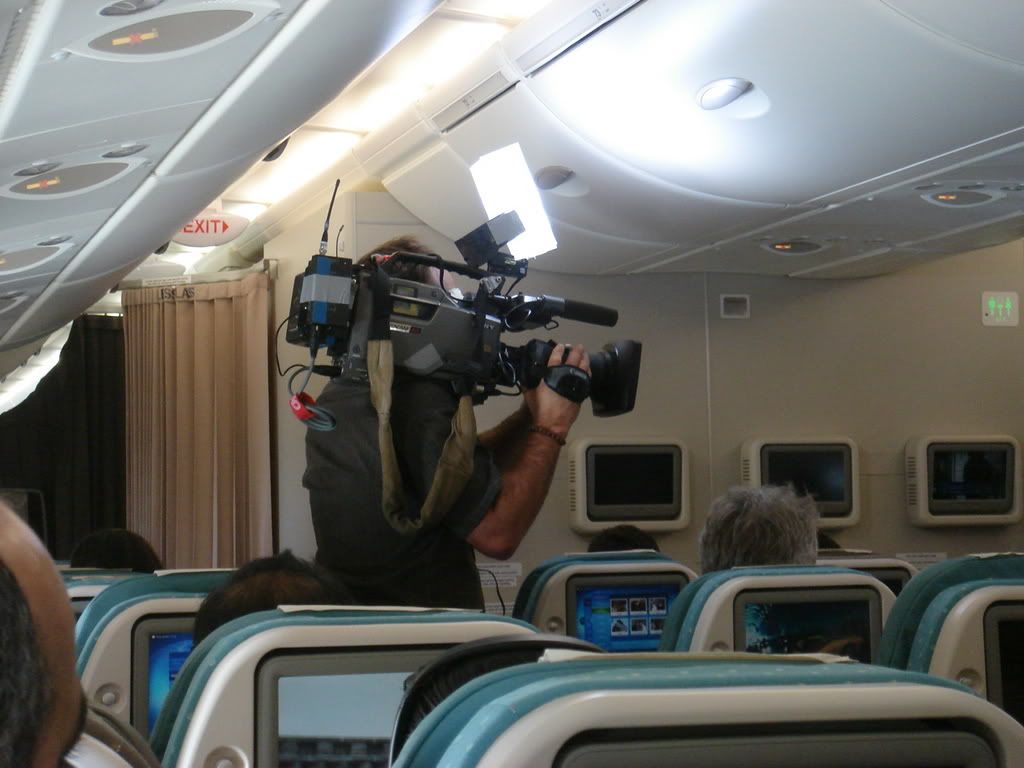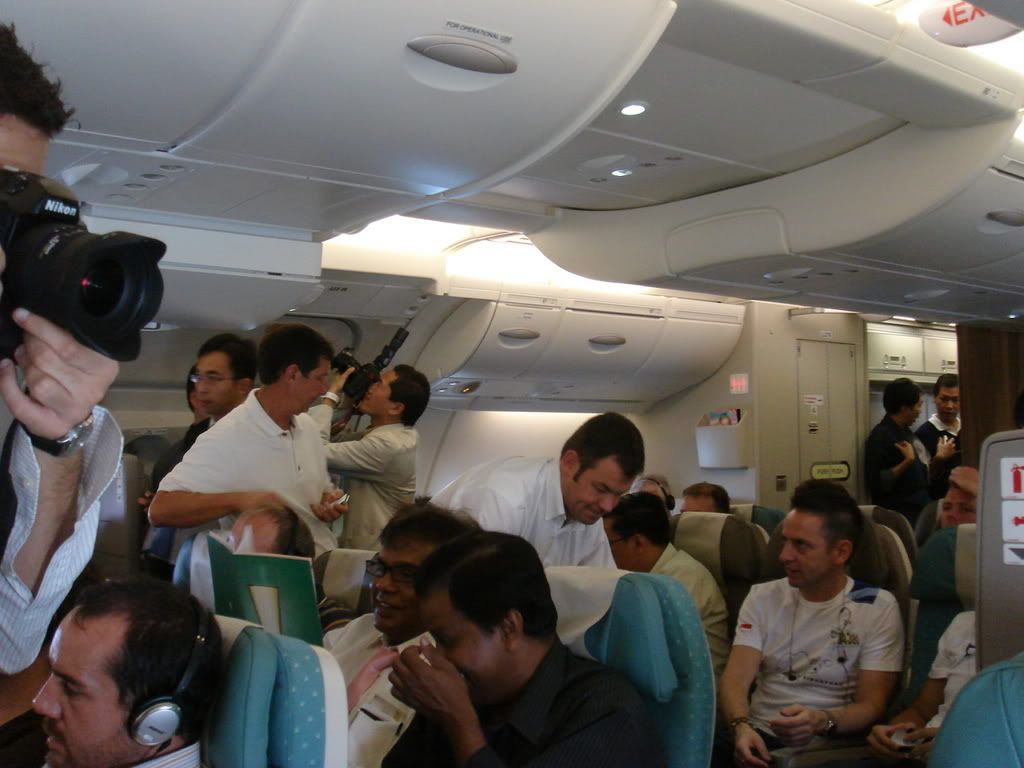 Order of service after take off went something like this, no exact times as I lost track of time:-
Menu:-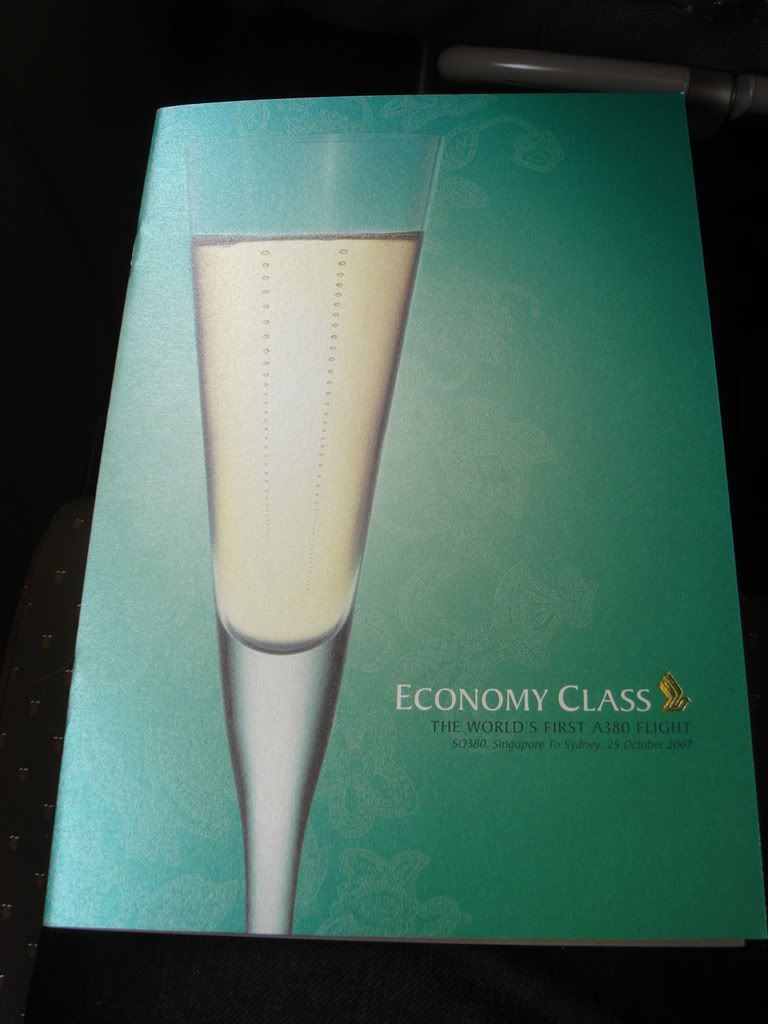 OJ served
Certificates handed out:-
Champagne: – Charles Heidsieck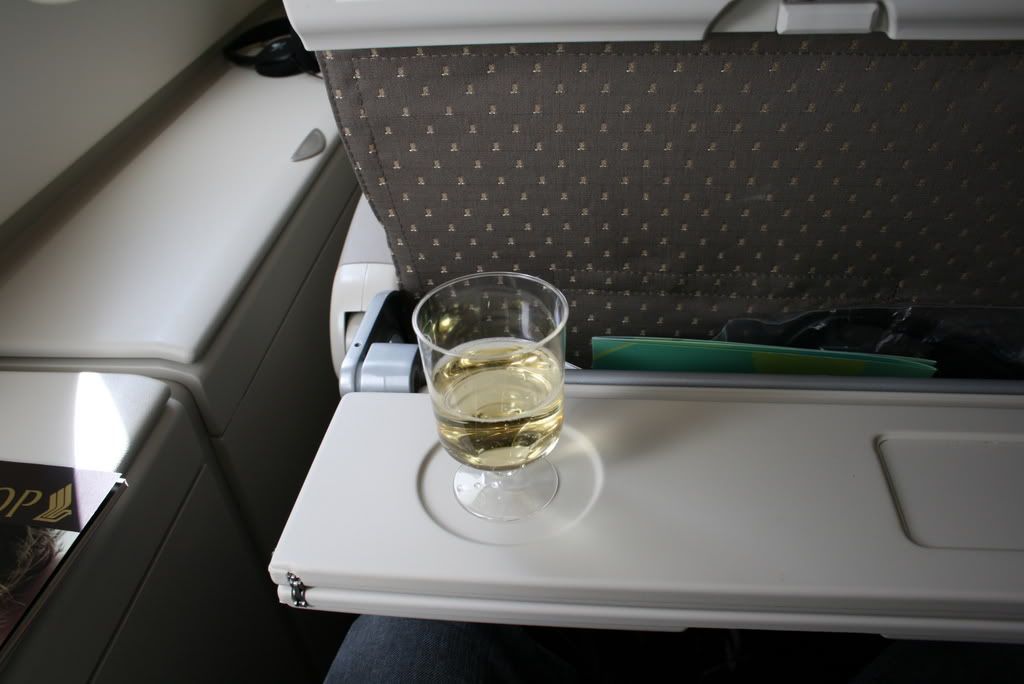 Canapes & Champagne
Meal service (circa 10:30ish) – The meals had been prepared by Singapore's Sam Leong and Australia's Matthew Moran, I chose Matthew's meal:-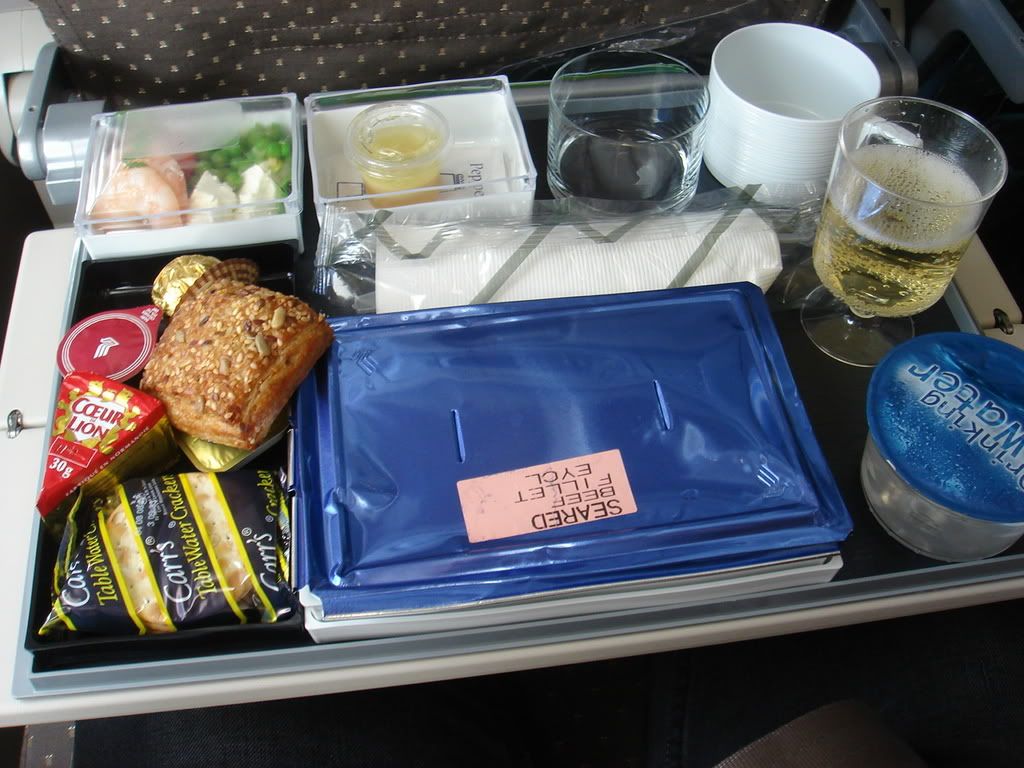 I won't go into my normal detail or comments about the flight as this was a one off special, you just cannot compare or comment on the service (which was just excellent!) as the flight was just unlike anything you can imagine, people everywhere, photo's being taken of everything, booze flowing like it was going out of fashion!
Here are some photo's of the seating area in the economy section of the aircraft:-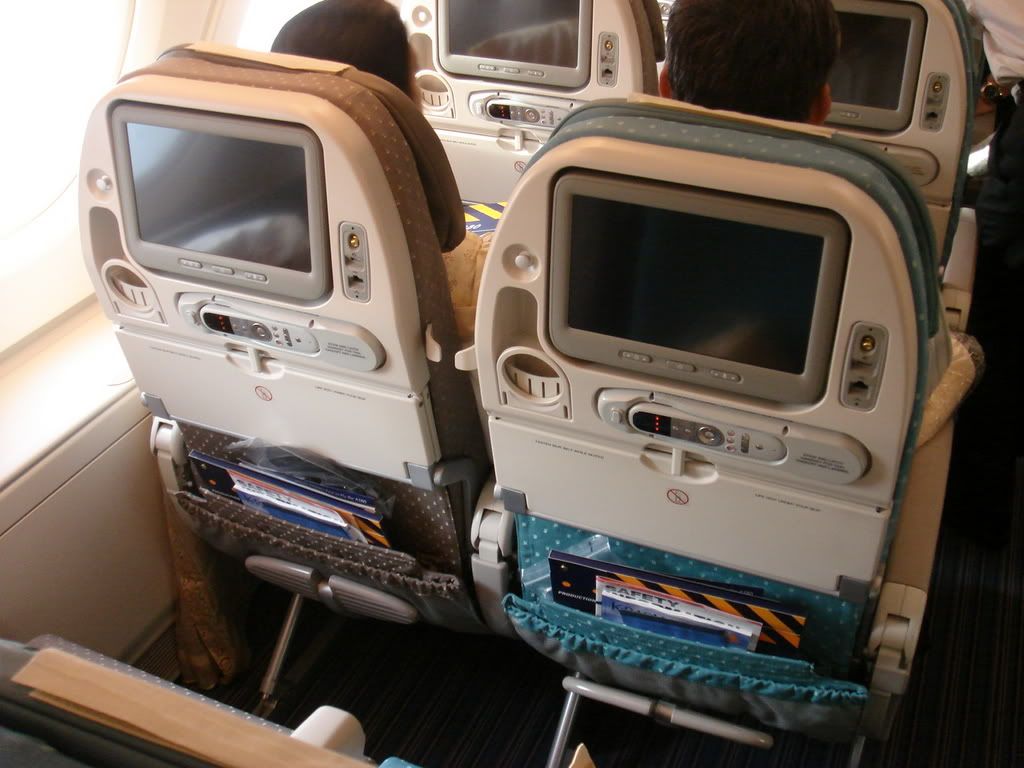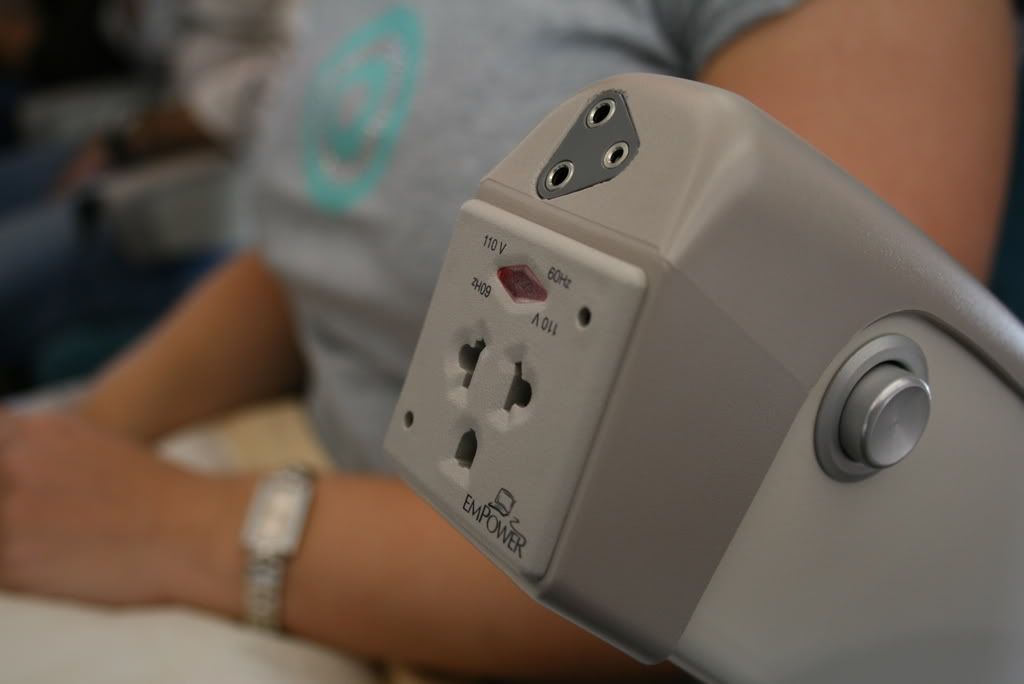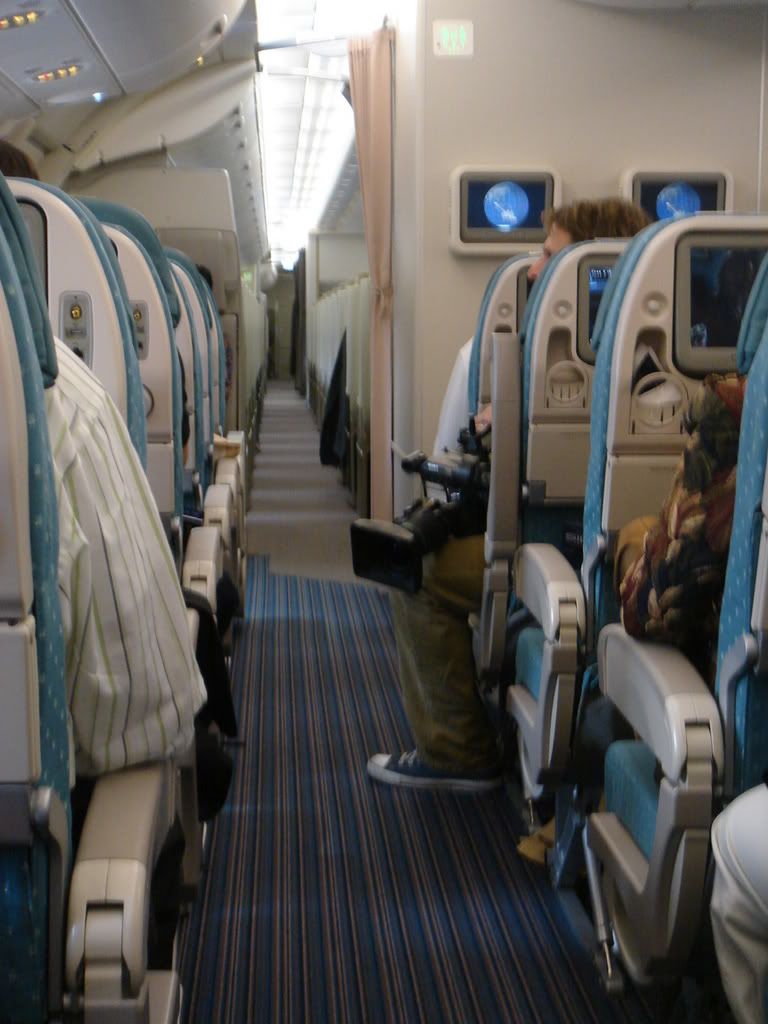 Rear Galley:-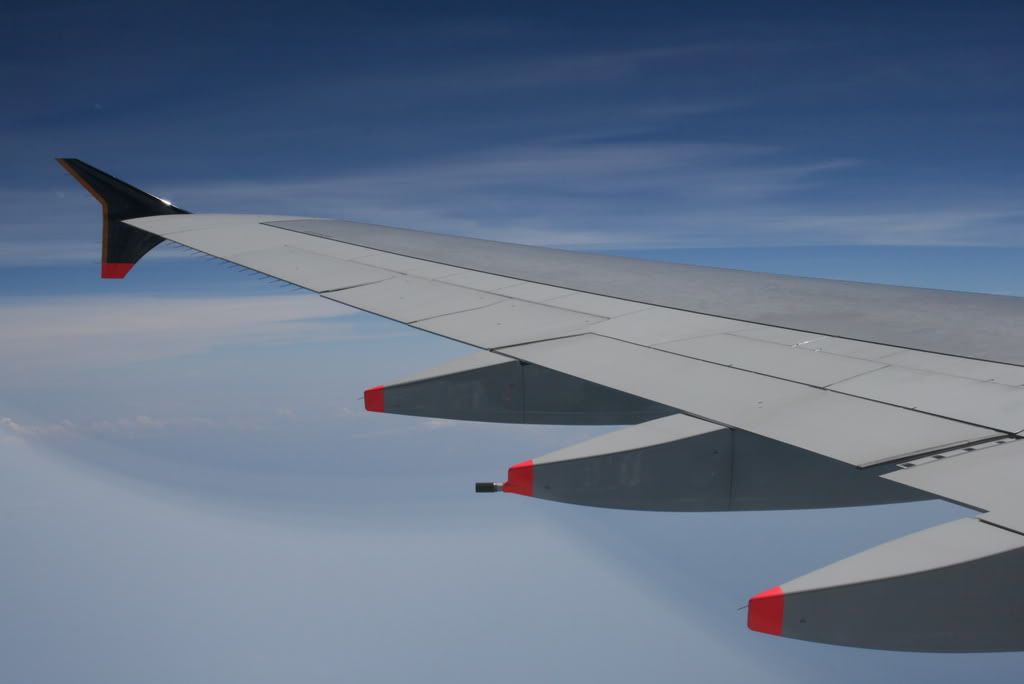 Rear stairs:-
Toilet:-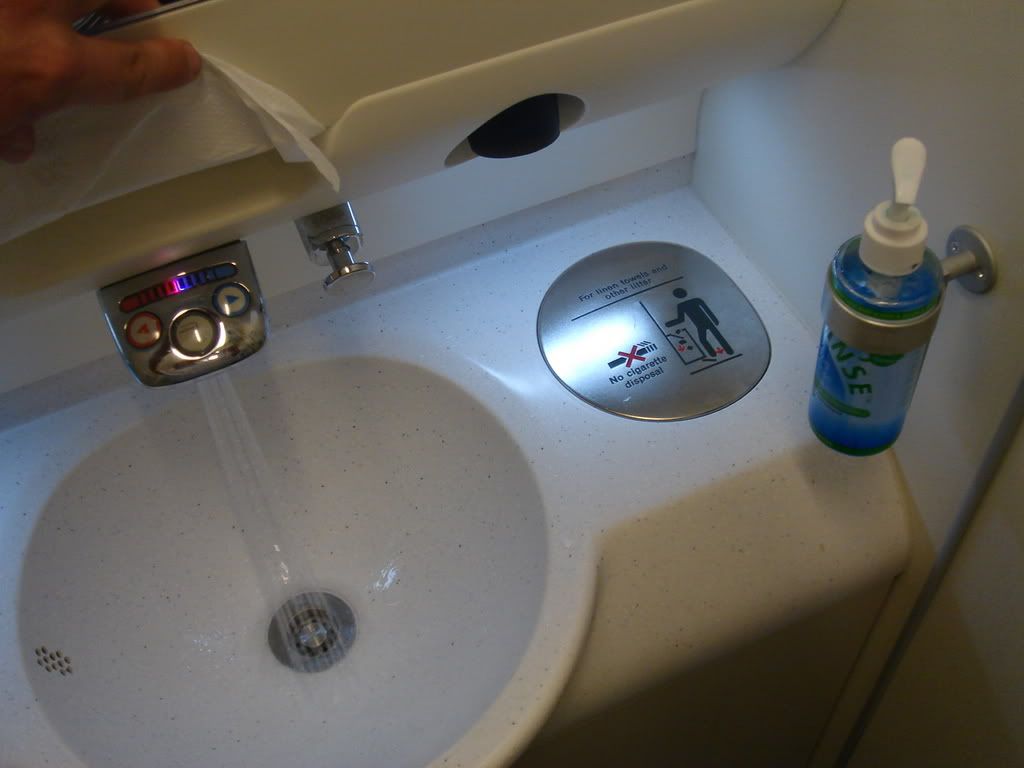 Me in my seat:-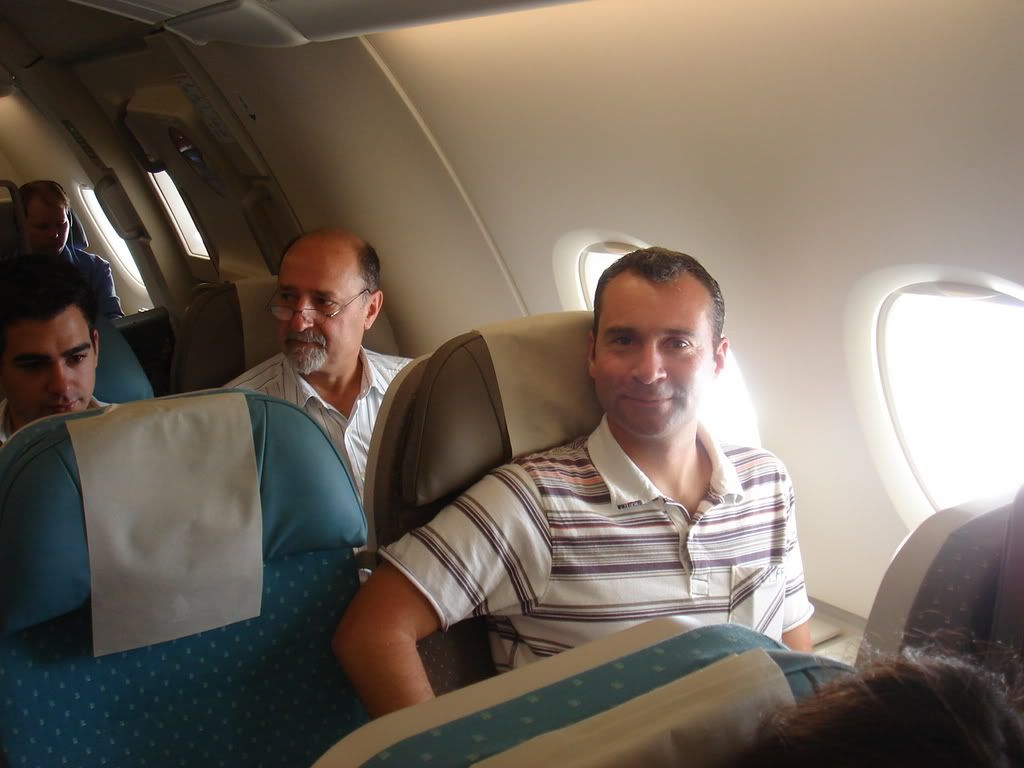 Isabelle Chu with her certificates from the first non-stop flight from SIN-LAX, the longest non-stop, Singapore to New York City & not forgetting the A380 first flight cert!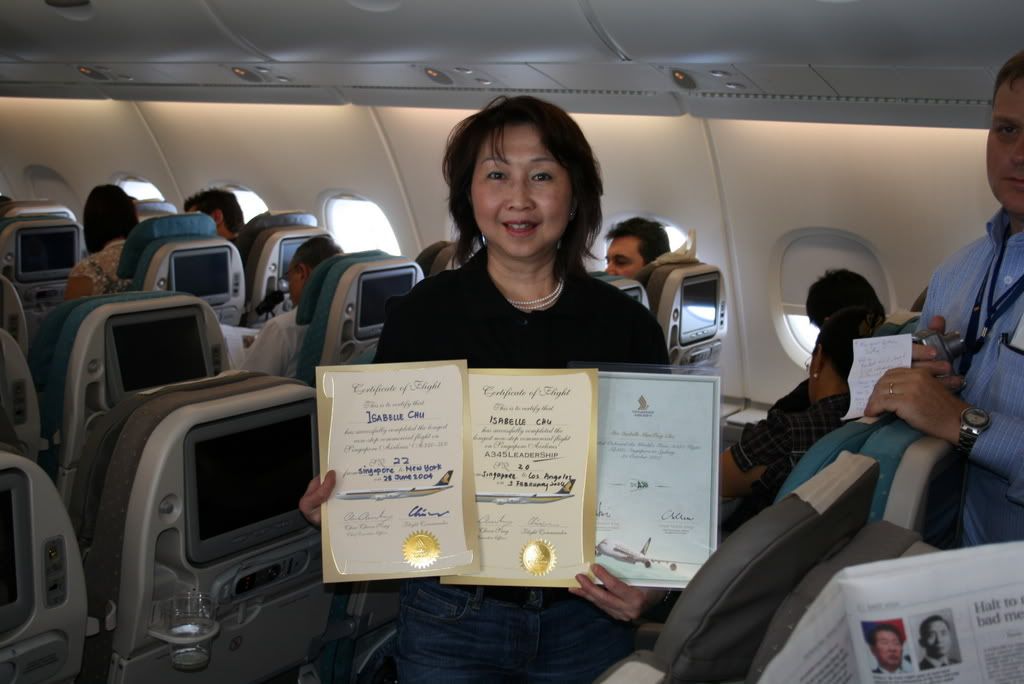 Special edition of Krisworld:-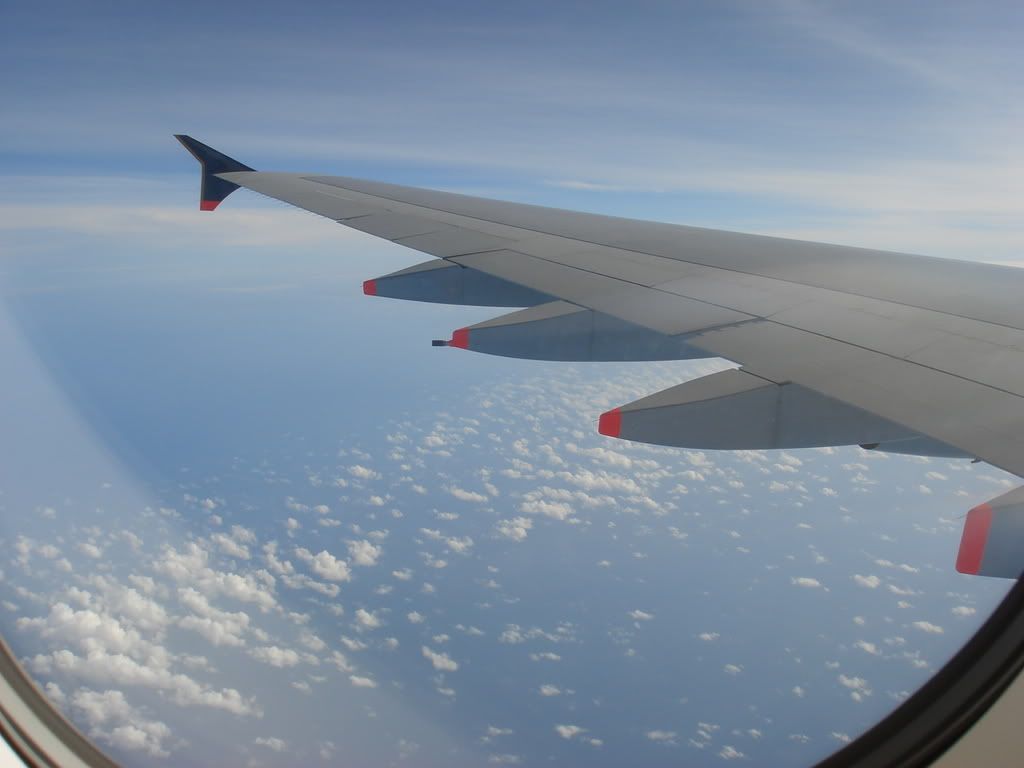 Capt Ting does the rounds:-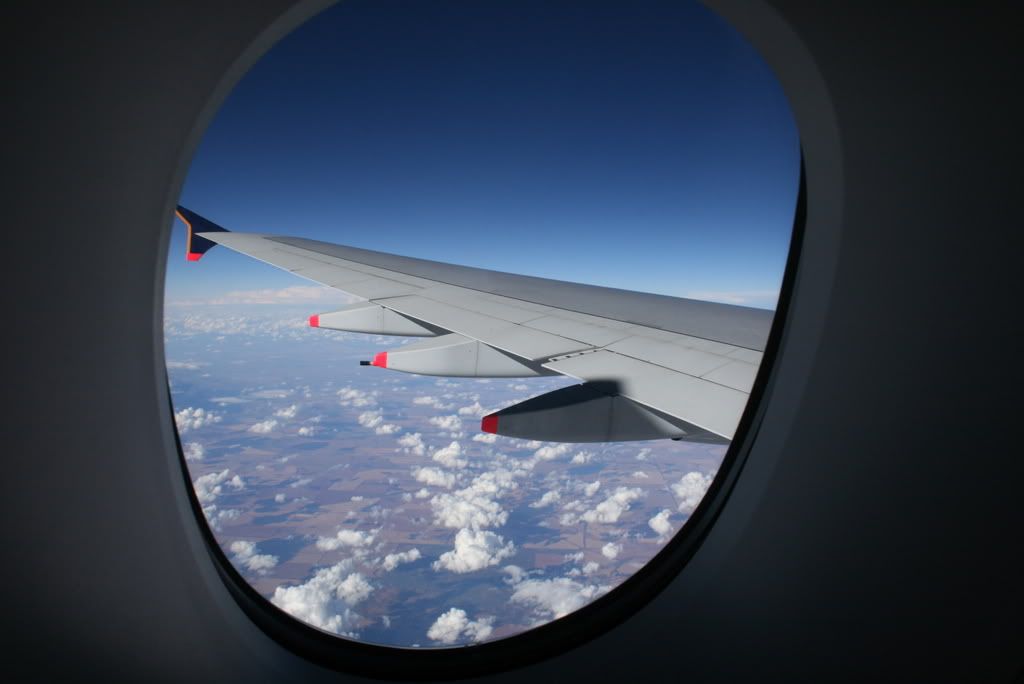 With about 1 hour 20 remaining another meal service was announced, however with all the madness going on around, it actually did not roll out until we had just 40 minutes of flight remaining, just amazing that everyone got a meal and drink in such a short space of time!
We had approval to do a fly past over the Sydney bridge, however low cloud prevented that happening, a real shame, would have made great pictures!
Landing:-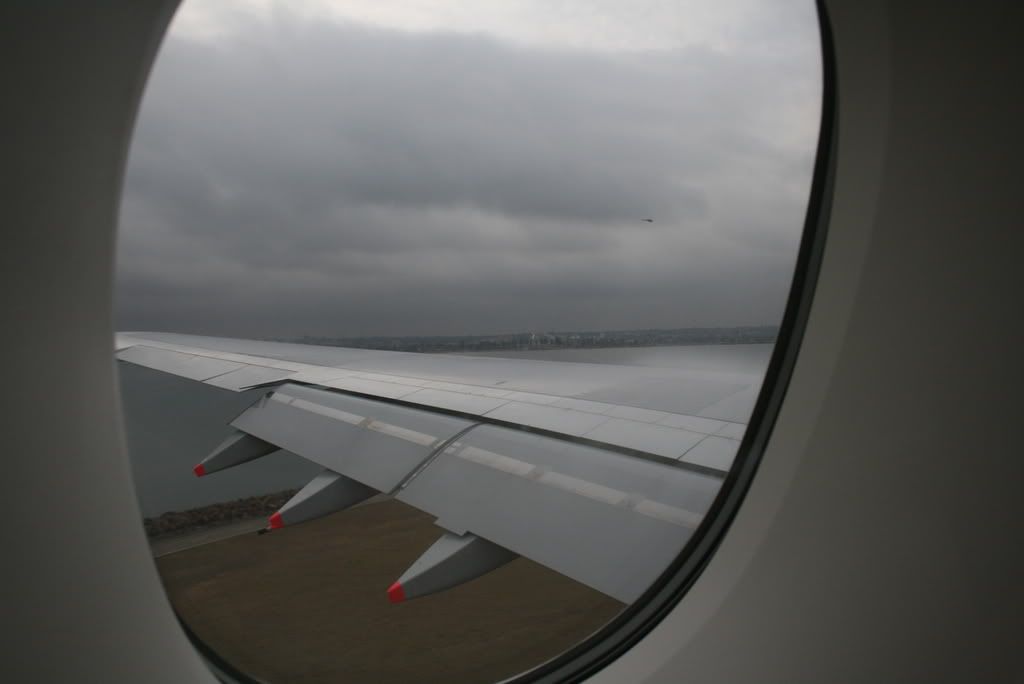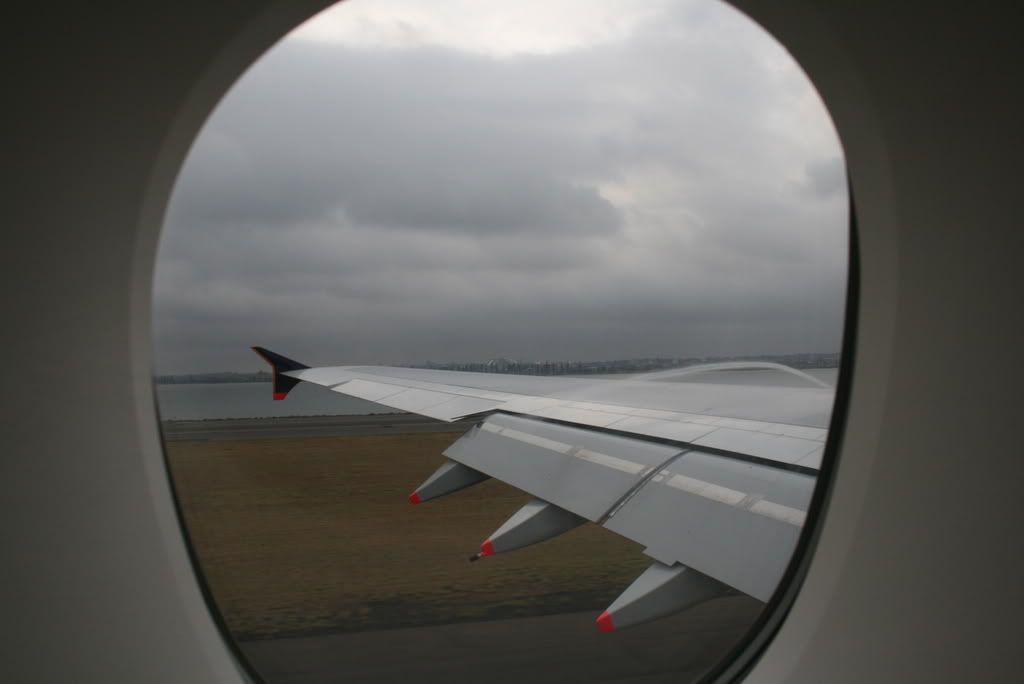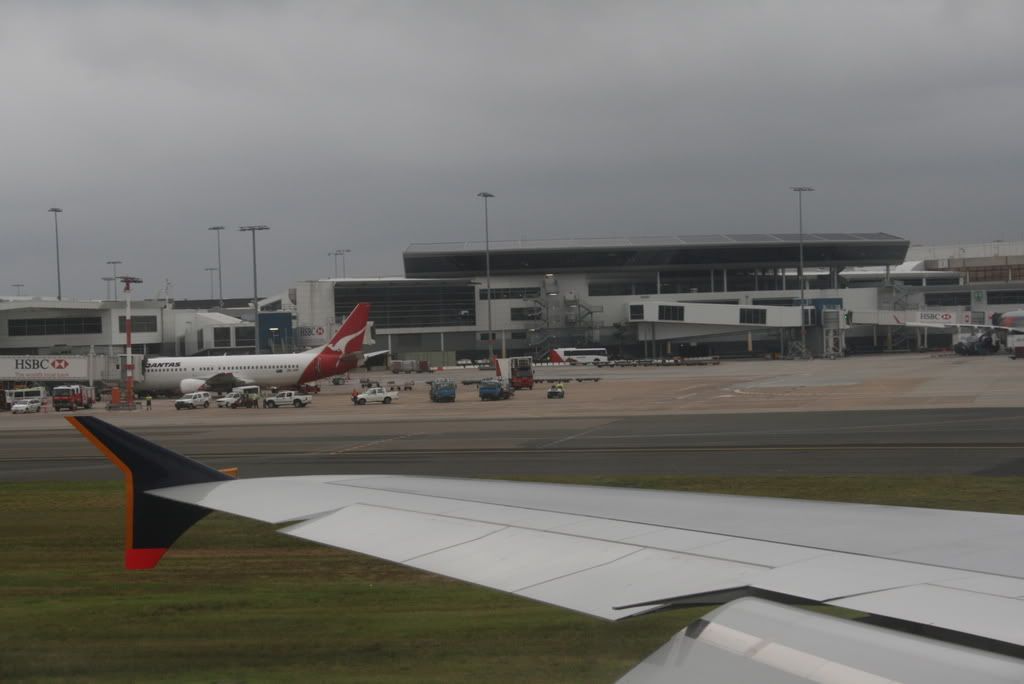 Nose of the great beast from the terminal after arriving in Sydney:-
Check out the ground crew!
Upon Arrival in Sydney, papers were handed out:-
Next days paper:-
Summary:-
What a great day, many thanks to SQ for putting this together, it was just such an amazing event. I'll never forget the day, so much fun and enjoyment, a real one off and quite possibly the best flight I'll ever have.
The pictures don't do the day justice, but I hope they gave you a feel of the day.
Thanks for reading, any comments are appreciated.
Regards
Mark