Long Haul in a 737: Copa Business Caracas-Santiago, Chile
A business trip to Chile suddenly appeared in my agenda and to my surprise, I was booked on my favorite Latin American airline: Copa Airlines. Since I%u2019m OnePass Silver Elite, I was hoping to get upgraded especially in the Panama-Santiago-Panama legs which are almost 7hrs long (same distance as Montreal-Dublin).
I was booked on the afternoon flight out of Caracas, arriving at dusk in Panama and later arriving at 03:30 in Santiago.
Despite my flight from Caracas was scheduled to leave at 16:30, my taxi ride to the airport started at 12:00. After some heavy traffic on the highway to the airport, I managed to get to the check-in line at around 13:00. I was flying with a group (Maracucho85 being part of it) so I decided to check-in with them instead of using the Business-Elite line. The check-in line was moving very very slow and it took us about an hour to get to the check-in desk.
As I expected, as I was given seat 1A on the Panama-Santiago flight =). The group that was traveling with me started to hate me at that point, hehe. After check-in we went to the security & passport control lines which were moving very slowly. We cleared security and passport control at around 15:30. We then decided to grab some lunch at the food court. As usual I decided to eat a Cachapa with Guayanes Cheese (typical Venezuelan meal made from corn)
Since we were in the middle of the afternoon-rush, all jetways were taken by European airlines, AA, Taca, Avianca, Aeropostal and Santa Barbara. Our Beautiful Copa B738 was parked in a remote stand so we had to take a bus from the terminal to the plane.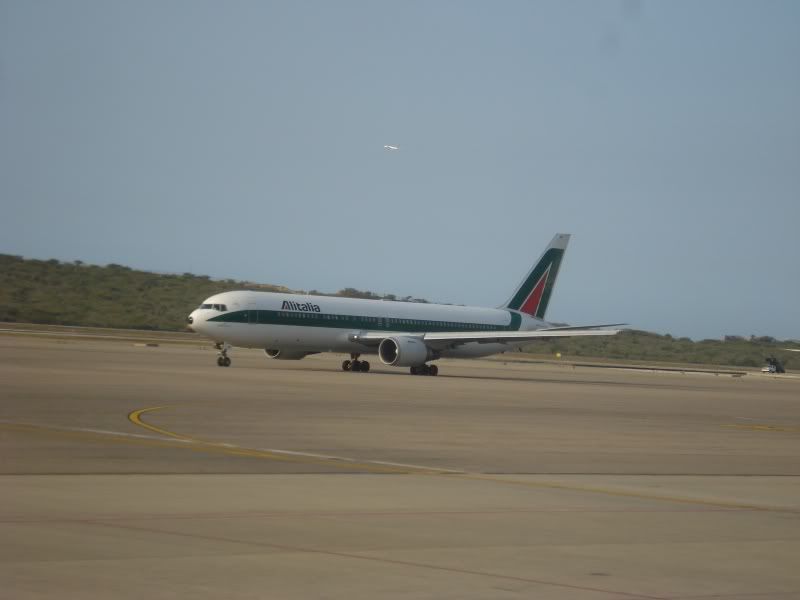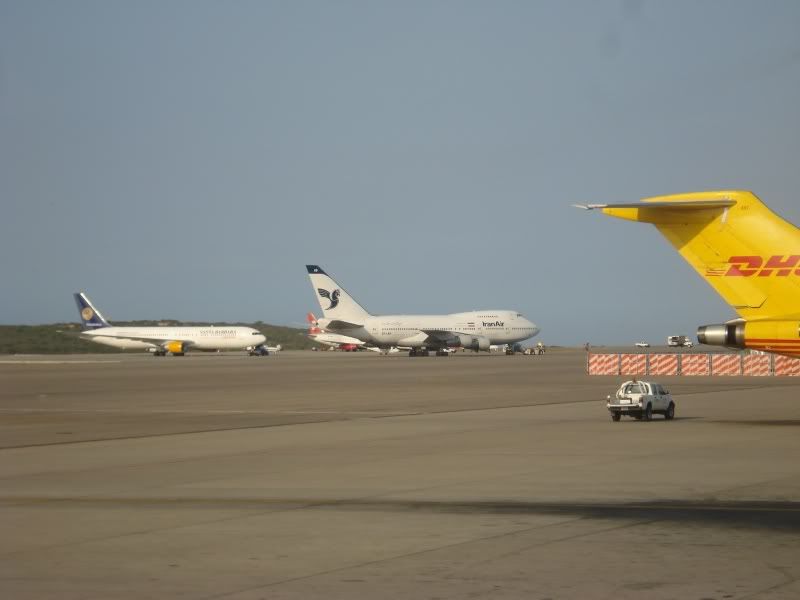 We took the last bus to the plane and boarding using the front stairs. Boarding was very quick and this 738 was fully packed. In a matter of minutes we were ready to go and blasted towards the west headed directly to PTY.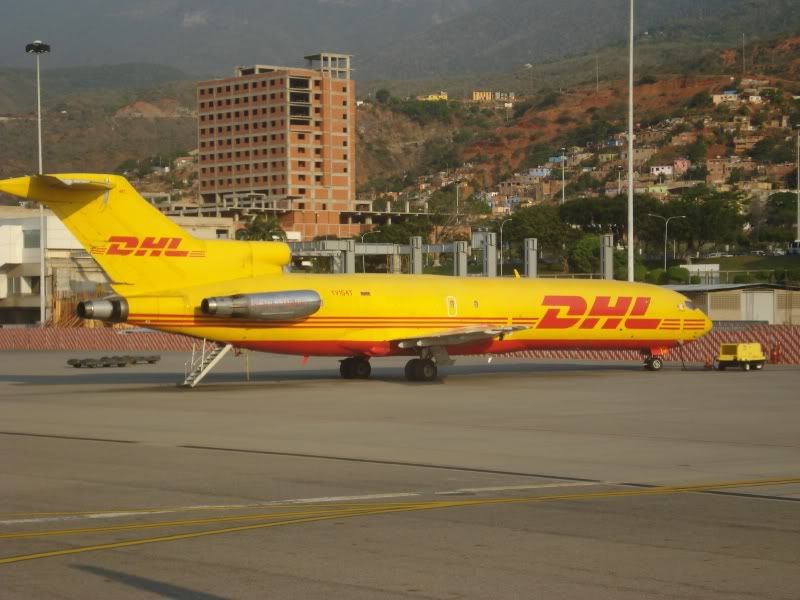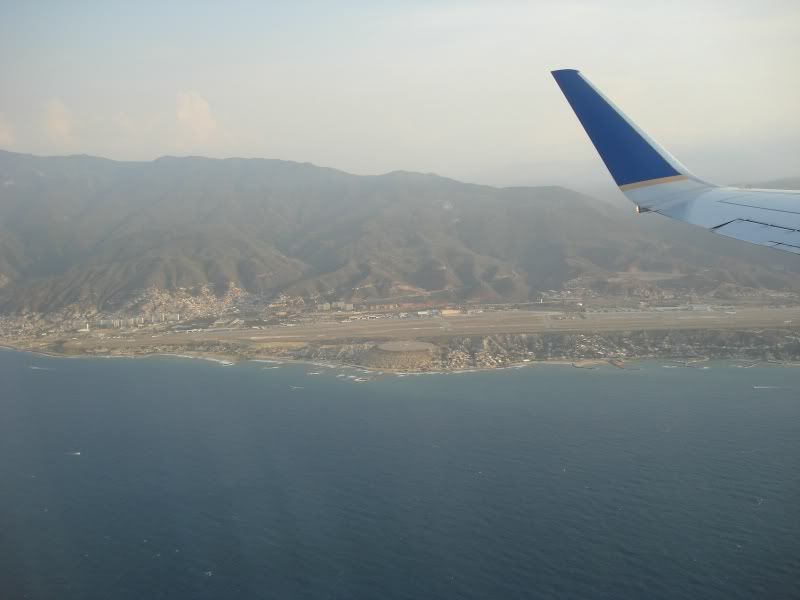 Right now I cannot remember what was served for lunch but we had a full meal service, that's for sure.
Two hours later we landed in PTY right before dusk. Since there wasn't any scotch at CCS duty free shops, we decided to get some black label bottles to drink in Santiago.
Later, we were called to board our Santiago bound plane. I was among the first group to board since I was flying business and quickly took my assigned seat 1A. Right next to me was seating a Chilean lady who read a novel during the entire flight. During boarding, the FA offered pre-departure drinks to all of us in C cabin and I chose to have some scotch. The Lead FA welcomed us all to this Copa Flight #xxx bound to %u201Cthe city of Chile%u201D. Woah! I didn't know Santiago had been renamed Chile City just like Mexico
The FA also requested my main course preference which was BBQ Pork Ribs. When I ordered the ribs I was imaging some tasty Tony-Romas ribs but in reality I was served 3 small pork bones with some meat attached to it. Before the ribs I had some warmed nuts (cashews, peanuts, almonds) and a tasty salad. For dessert I chose vanilla ice cream with chocolate syrup. After the food I asked for some Baileys on the rocks and then, as a good Venezuelan, I switched back to a scotch.
Flight was uneventful and we arrived at SCL at the scheduled time (6hrs and 45min after leaving PTY). At 3:45am in the morning I was expecting a quick immigration/customs procedure but a fully packed GOL flight from GRU had arrived a few minutes before us and the immigration line was quite long. Bags were already taken off the carousel by the time we cleared immigration.
PICS OF BEAUTIFUL SANTIAGO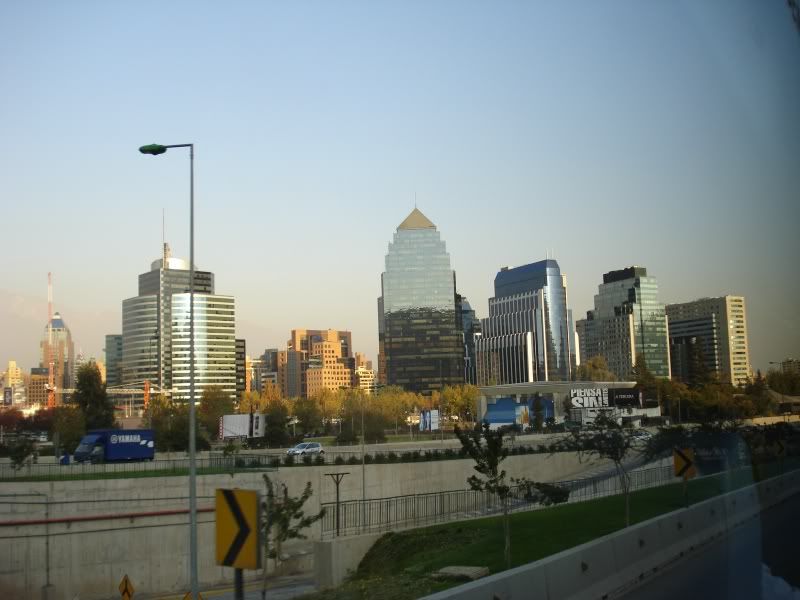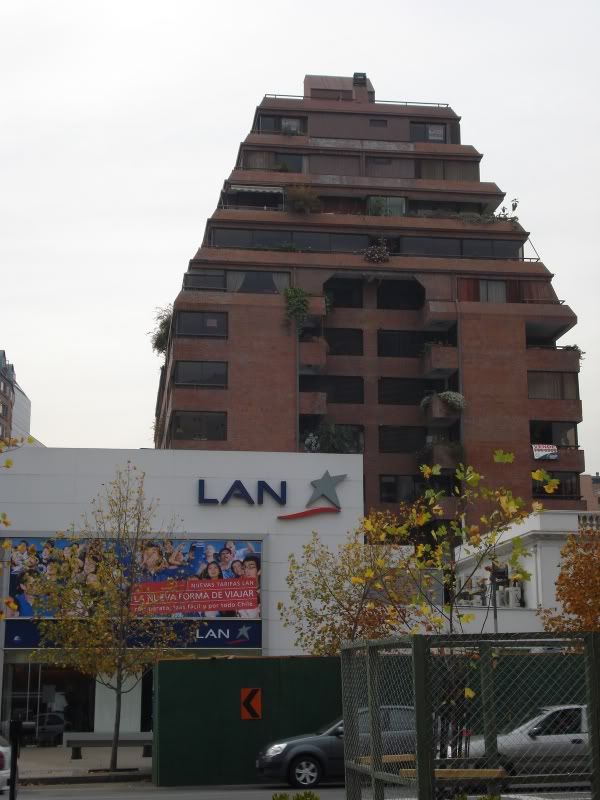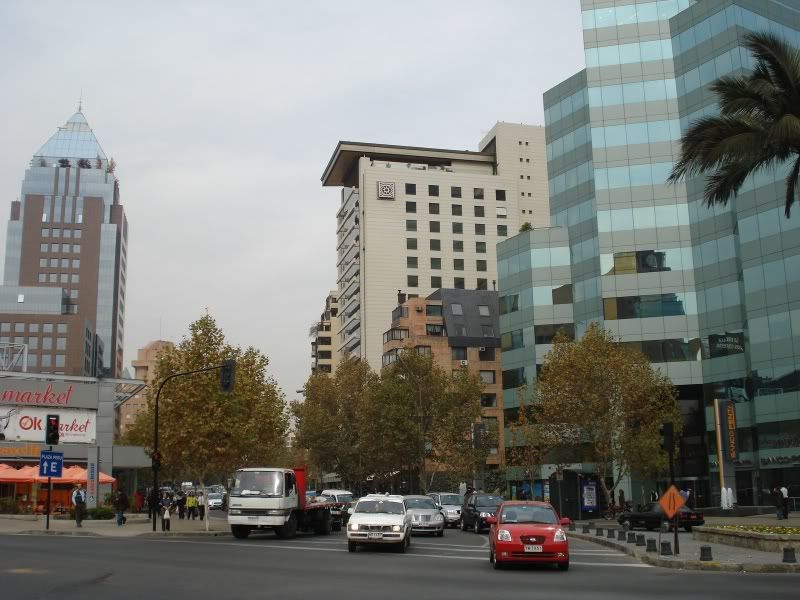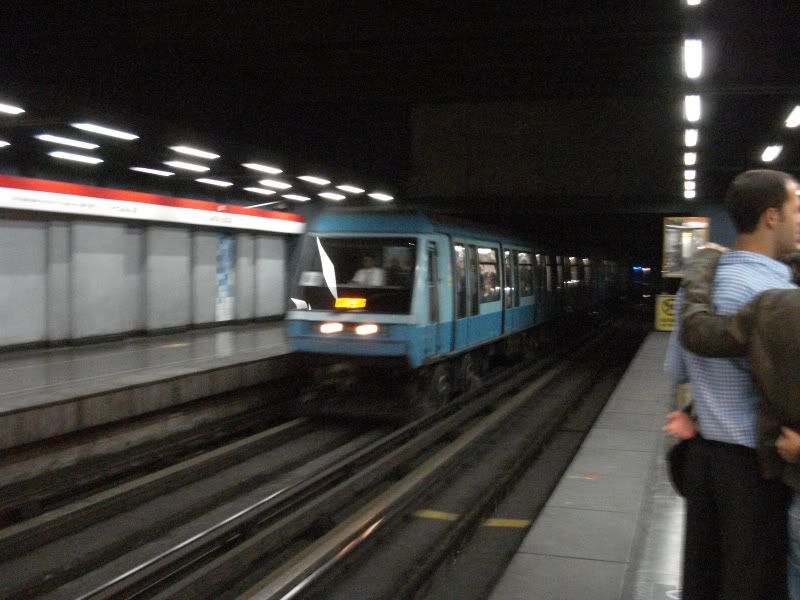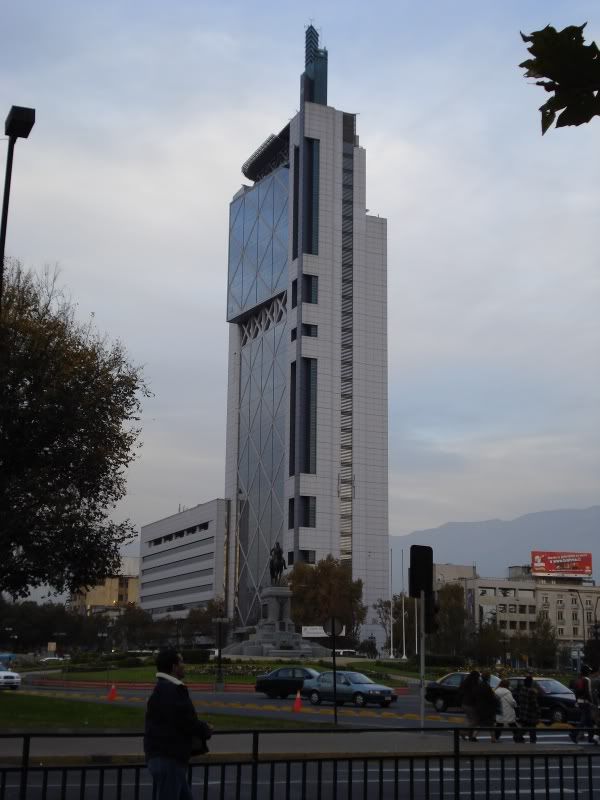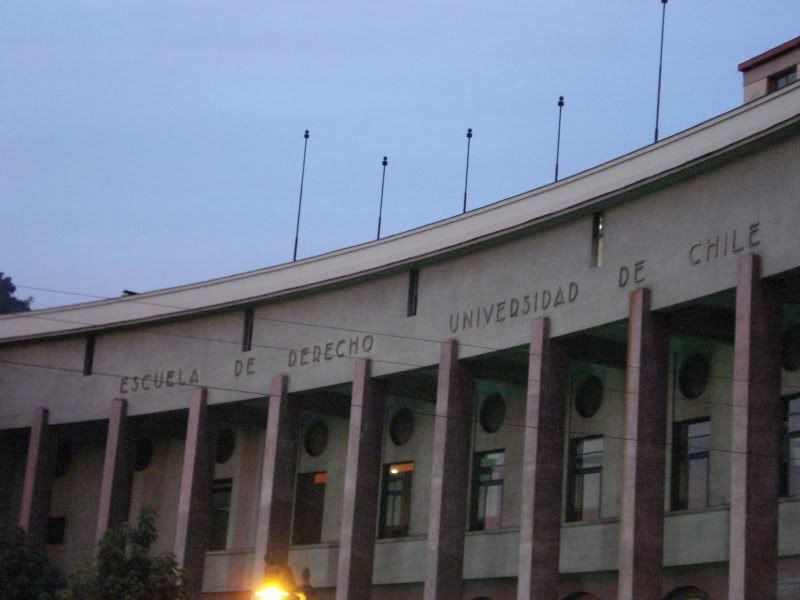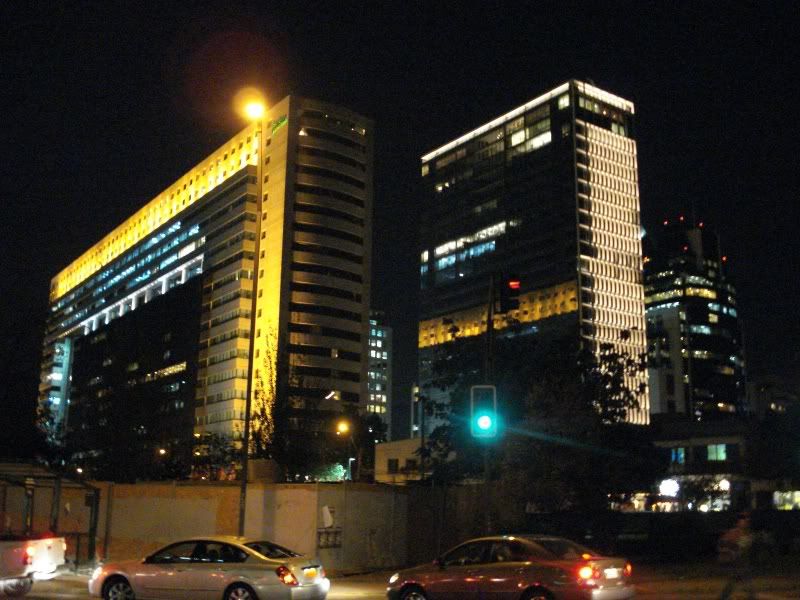 RETURN FLIGHT
Checking in at 2:30am in SCL makes you realize that you are among the only few 160 pax who chose to fly Copa at that time of the day. The entire check-in area was dead-empty with only 3 check-in ladies working on the Copa flight. Check-in took less than 15 minutes and I was assigned seat 2A for my SCL-PTY leg. The checkin lady invited me to join other business pax at LAN Lounge and stamped my boarding pass with a stamp saying: "SALON VIP: Date, Flight 438 Copa Airlines"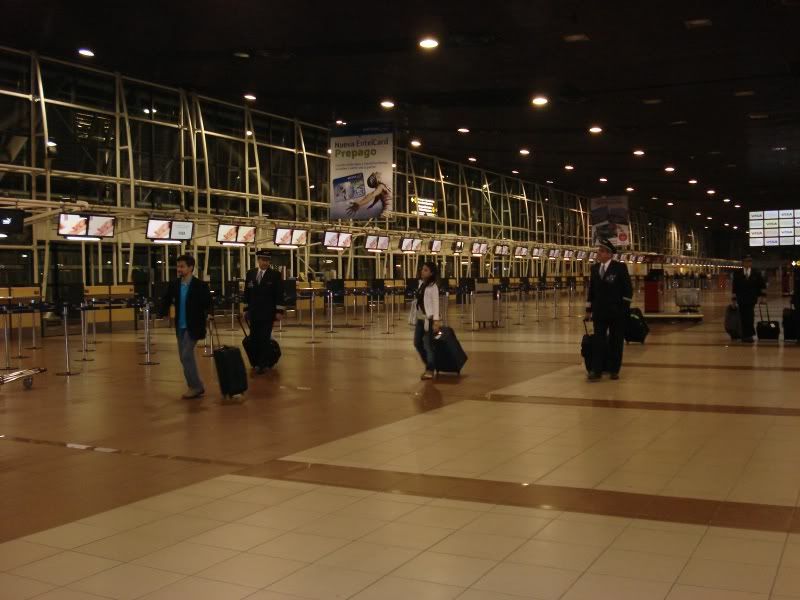 Regretfully I didn't go to the lounge as I preferred to stick with my travel companions to exchange jokes and tales about our week in Santiago. While waiting at the gate, I saw a Copa plane land and taxi to the terminal and I said to my companions:"look there's our plane, we just have to wait for pax to disembark so we can start boarding" but then I saw how the plane was parked in another gate which wasn't close to ours. I expected a gate change but when I look closely to our gate's jetway, there was another copa plane parked in there. Surprise! two copa planes in SCL at the same time. I wonder how long does Copa keep that aircraft parked in SCL in order to sustain a 2X daily SCL service.
Boarding started and I was the 2nd pax to board the plane. Business cabin had a light 30% load while Y looked like 75% full. I fell asleep as soon as we took off so I have no idea of what happened in-flight. When I woke up it was already daylight and we were about 1 hour away from PTY somewhere off the Colombian coast. As soon as I woke up, the friendly FA came and asked me what would be my choice for breakfast. While she prepared by breakfast, I took the toothpaste and teeth brush that were part of my business class kit and brushed my teeth in the lav. I ate a ham&cheese omelette which turned out to be quite tasty. Here's the pic of my breakfast (before the omelette) and PTY arrival pics: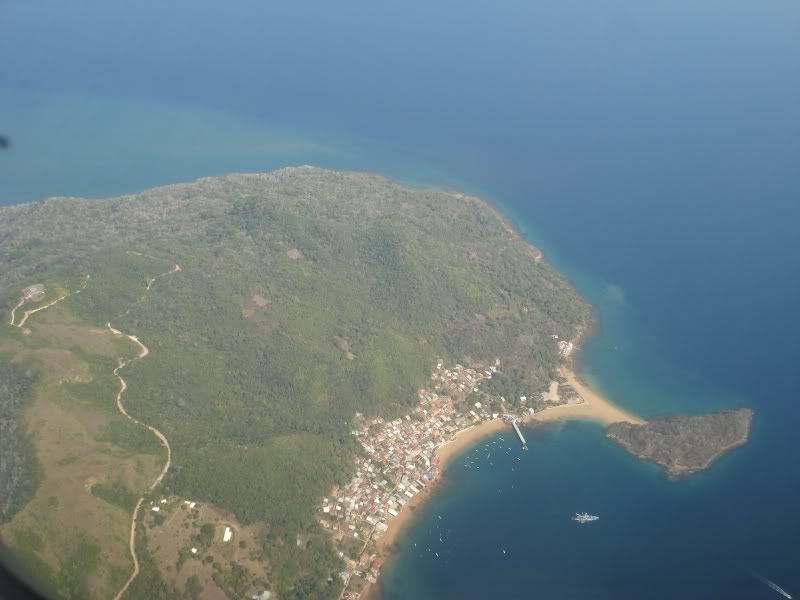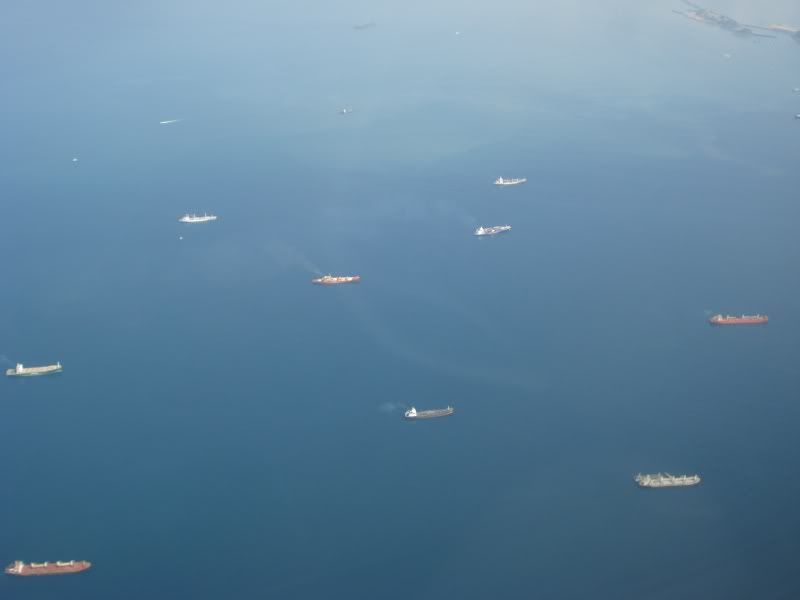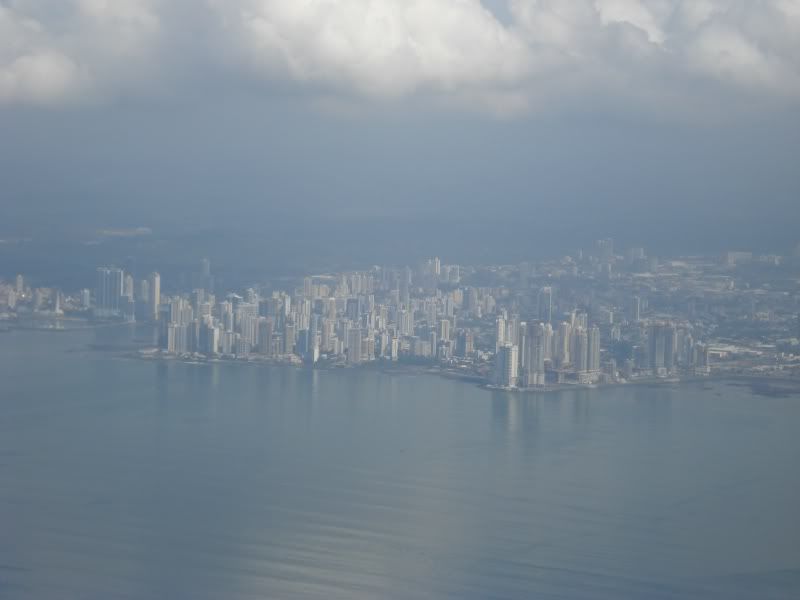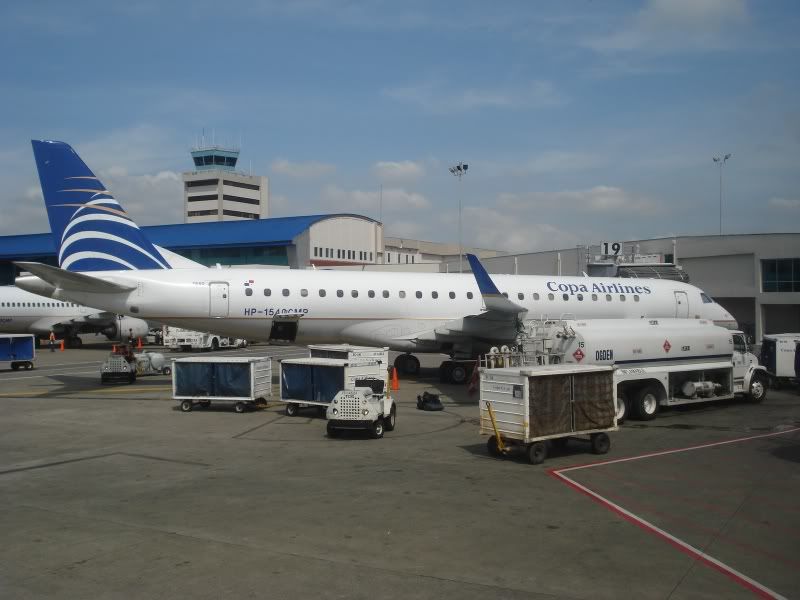 Landing quickly followed and were greeted by Panama's tropical heat which was very welcome after spending a week in Santiago's 10-18C temperatures. The flight lasted 7hrs and 15min which is the longest time I have flown in a narrowbody!
Flight PTY-CCS was uneventful and we landed on time in CCS. Maracucho85 will soon post his experience in coach cabin
Saludos desde Monterrey,
Luis