Long Weekend in EDI with EasyJet.
It was about time to do another trip, and with a good friend of mine and his wife living in Edinburgh I thought it would be nice to visit them. In October in went searching for a good price to fly to EDI ex AMS. The options for me were LH ( non-rev ) via FRA, KL ( non-rev ) direct or U2 direct. It turned out that U2 was the cheapest option after KL and LH. So I booked online with U2 for a Saturday departure and a Tuesday return. With € 80.38 all-in a good price for these 2 flights.
So here we go then, enjoy the read and the pictures, any comments are highly appreciated.
After waking up on Saturday morning and checking the site of the Dutch Railroad Company I discovered that I could expect some delays due to a technical failure around Utrecht.
Therefore I decided to go a couple of hours earlier to the airport and do some spotting if I had time left. One of my friends drove me to the train and an hour later, without any delay I stood on Schiphol airport. Now I had 3 hours to kill before the check-in desk would open for my flight to EDI. I decided to go outside and do some spotting on the terrace.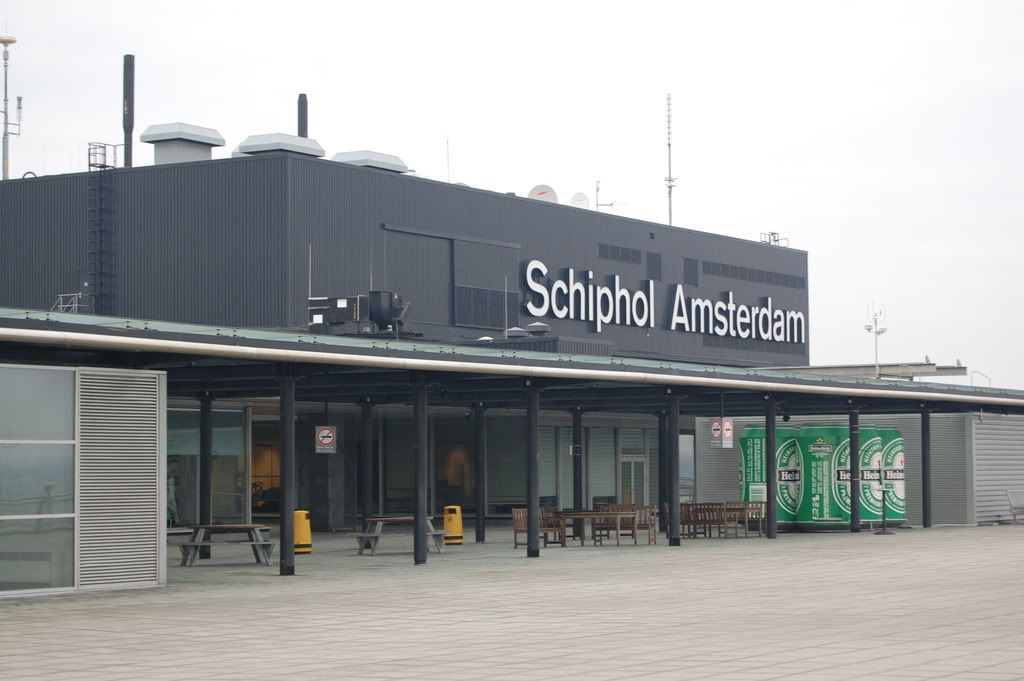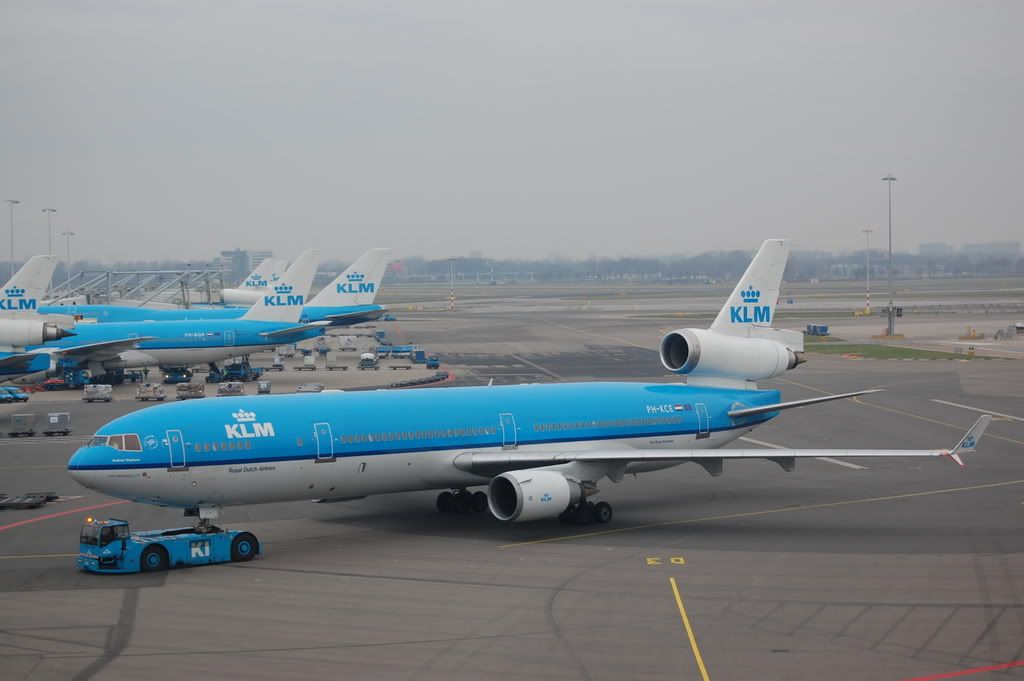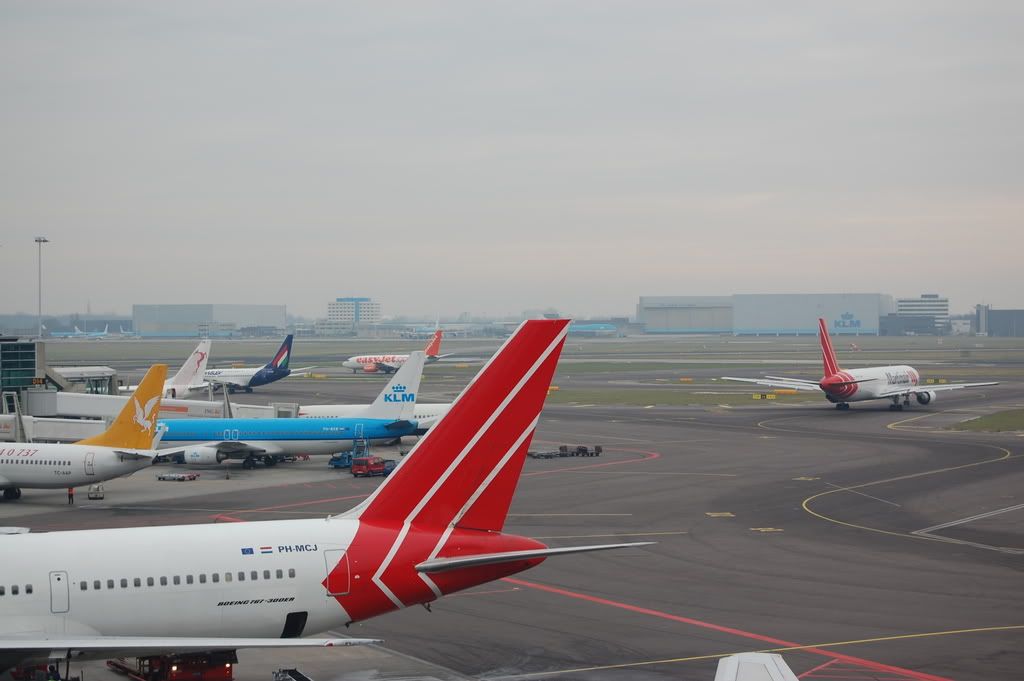 Flight : EZY 6922
Stretch : AMS-EDI
Date : 15dec2007
Aircraft : Airbus A319-111 ( cn 2812 )
Registration : G-EZAW
4th on the 319, and the 1st on this machine.
Also my 1st flight with EasyJet.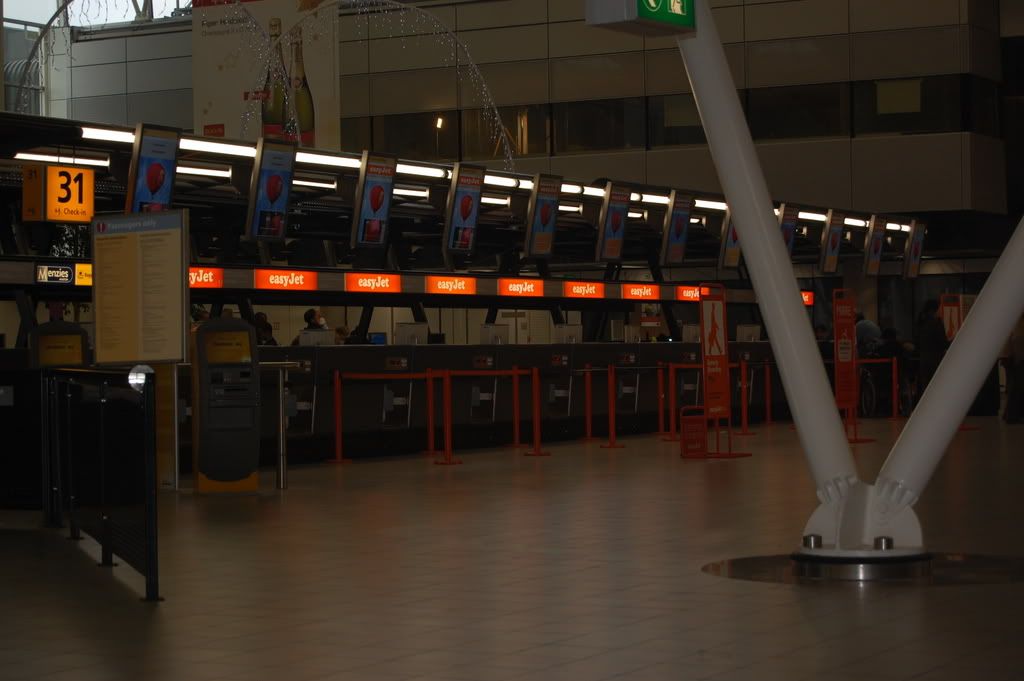 Right after the check-in desk opened I queued up and was quickly called to the desk, where my baggage was checked in without any trouble. Sequence number 38 / Boarding group B. Through the passport control was very easy and quickly done, took less than 1 minute. No queues at all today!
With still plenty of time I decided to grab a cup of coffee at one of the new opened Starbucks at AMS. Great to see Starbucks opening some shops in The Netherlands, reminds me of my NY trip back in 2003.
Security was also a breeze as I was the only passenger at that time heading for the H-pier at AMS. After security I knew why I was the only one at that time! After security there is absolutely nothing, except for gates. Not even Toilets!
Boarding of G-EZED to BRS was just finished and she was the only bird at the H-pier at that time.
After push-back she departed just before the CO 764 from the G-pier pushed back ready for her delayed flight back to EWR.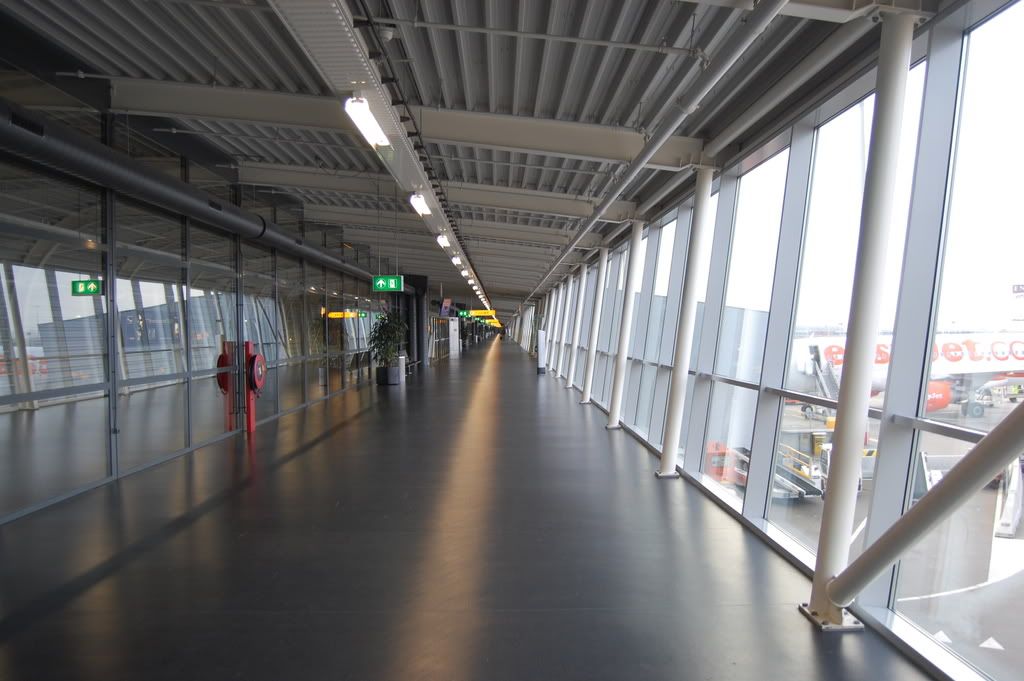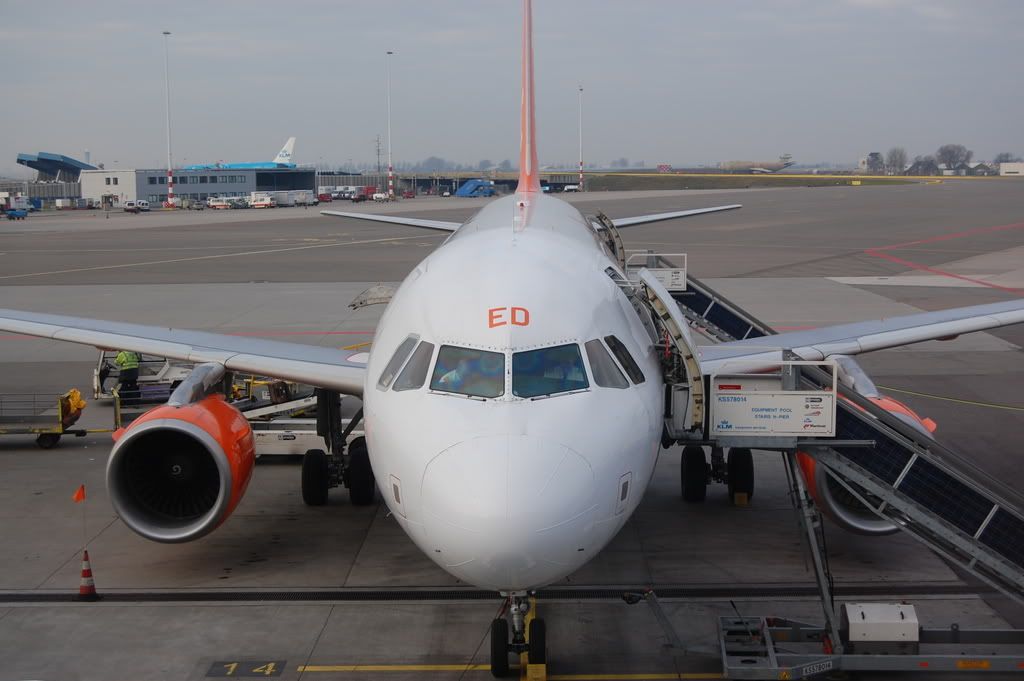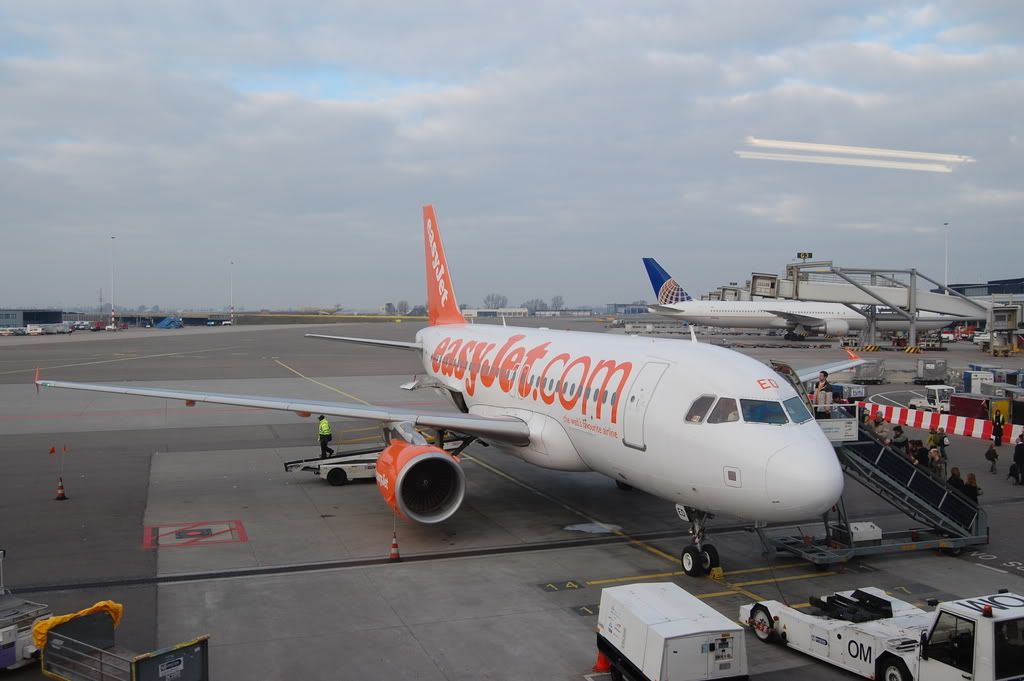 Quickly after that a very clean U2 A319 turned up and parked at gate H1.
Boarding was started shortly after arrival and I took my place via de backdoor on seat 18A just after the wing and at the right side of the machine to see sunset later during the flight.
The aircraft was in very good shape, they grey and orange interiors looked in perfect condition. On the other hand, the comfort of the seat was really terrible, no seat recline and above all, no place to put my legs. The cockpit crew seemed English and the 3 female and 1 male flight-attendants were British as well, I think one was Scottish or Irish though.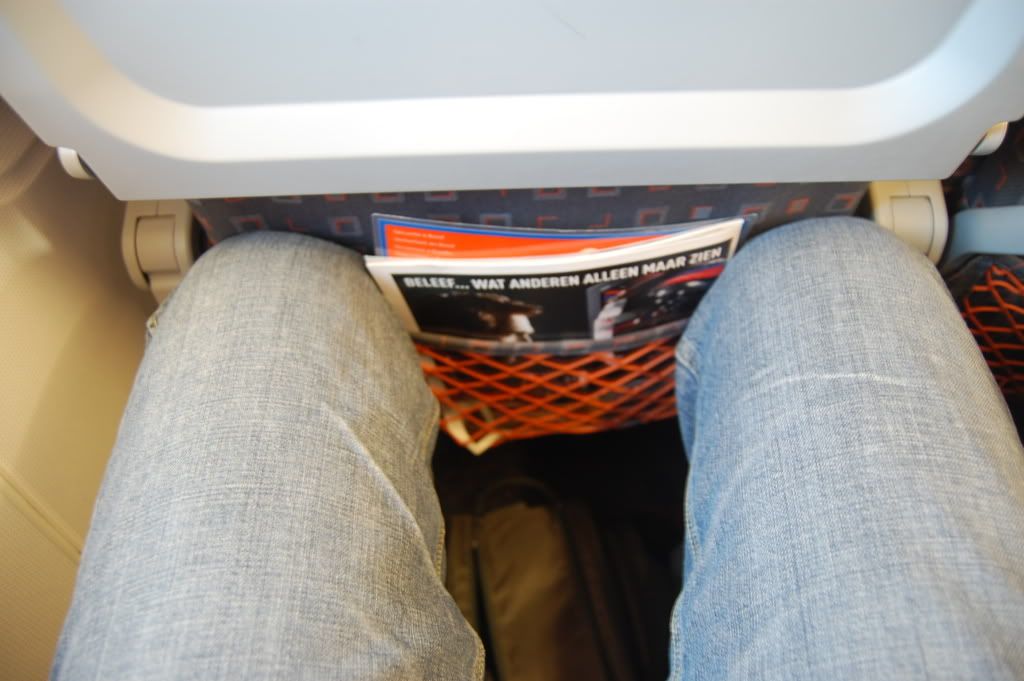 It was a great decision to have a lot of sunlight in the first half of the flight. About halfway the sunset was really breathtaking as you can see in the pictures. I decided to order a cup of coffee which was of great taste! Better coffee I did not get yet on an aircraft! Soon after that we started our descent into EDI. We made our final approach for rwy 24 and made a very smooth landing. Braking was without using the thrust-reversers and we exited the rwy at the very end of it. We taxied to the stand and we deboarded the Airbus via the stairs. Passport control again was a breeze in no time I was back in Scotland for the first time in 10 years! What a great feeling it was. My friends picked me up and with the Airport shuttle bus, we left for their place.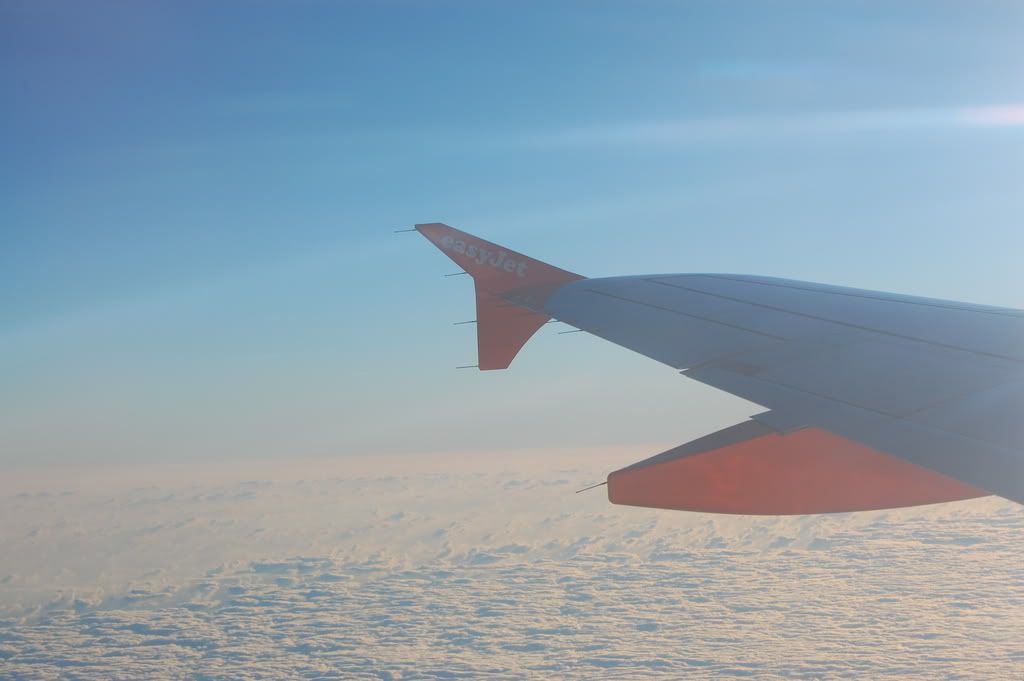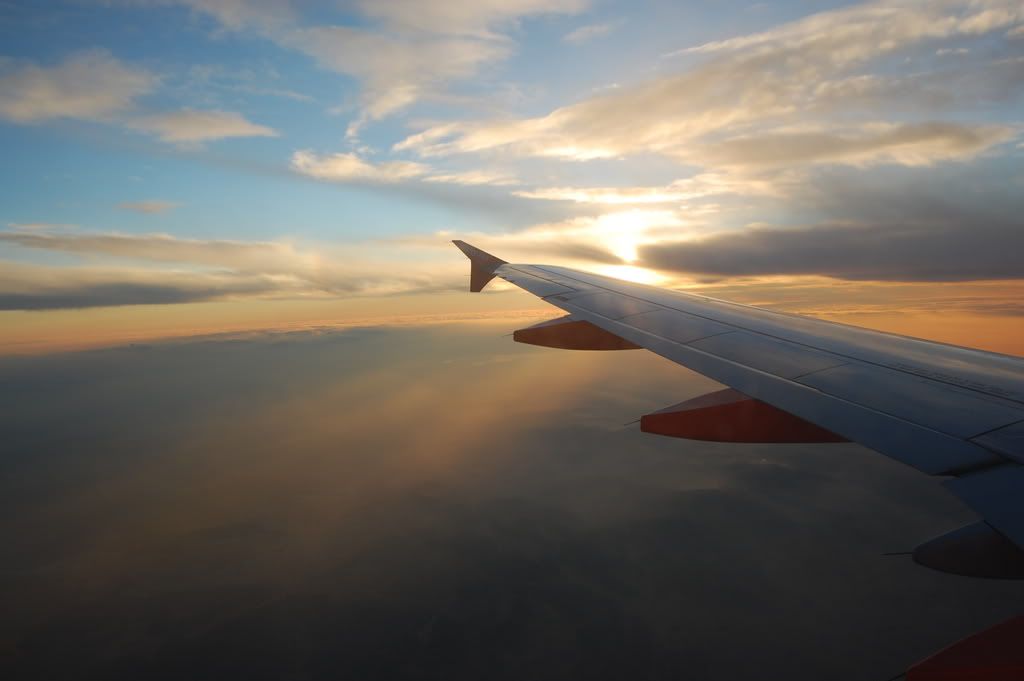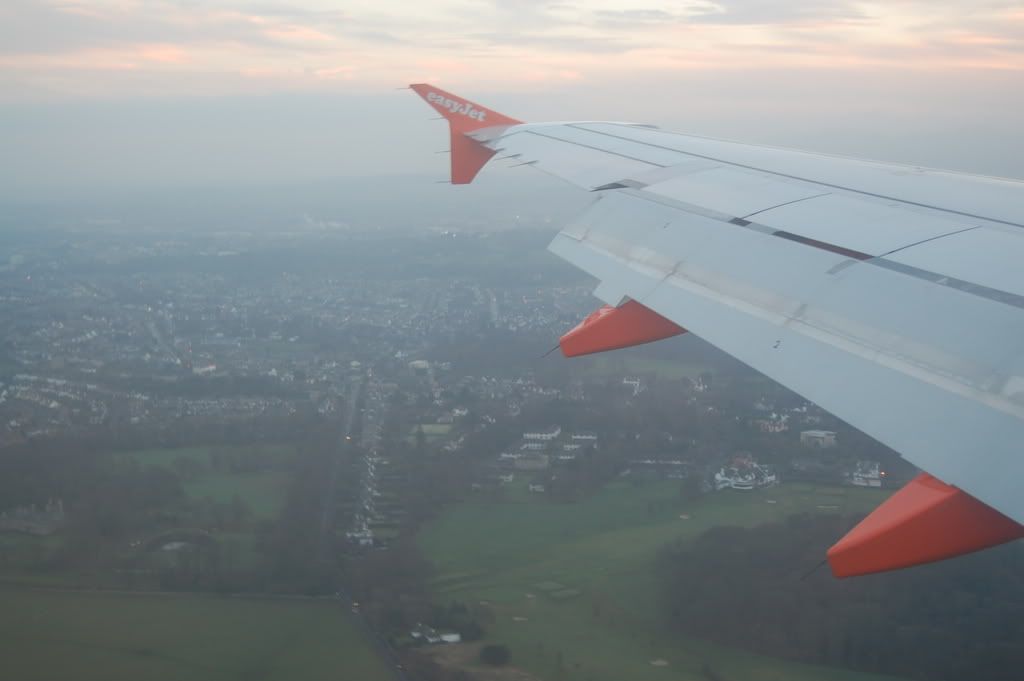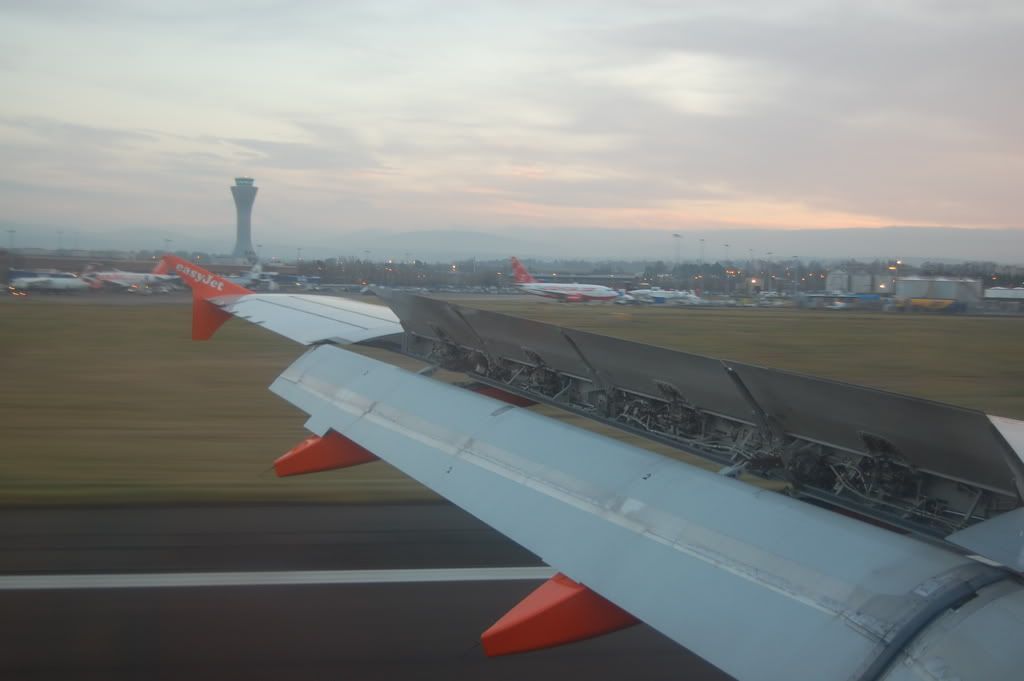 The next couple of days we did a lot of walking in both the city and the country side.
Hopefully the pictures will give you an impression of the beautiful city and nice country side.
I can't forget to mention that it was freezing cold in EDI during my stay!
Unfortunately we had no time to go up north and see the highlands, but I will return!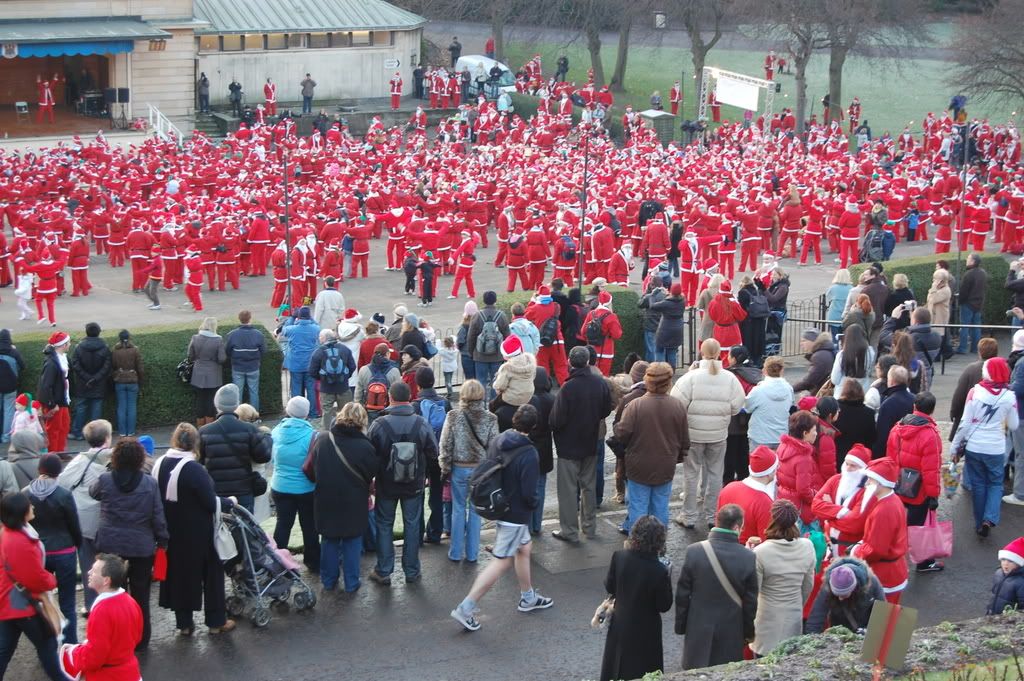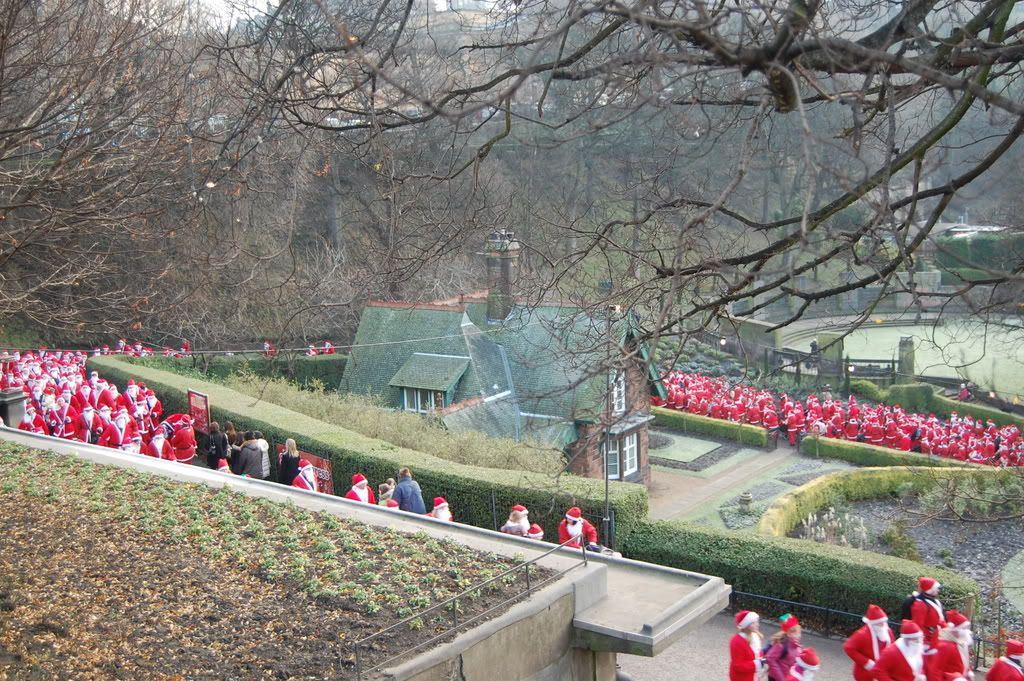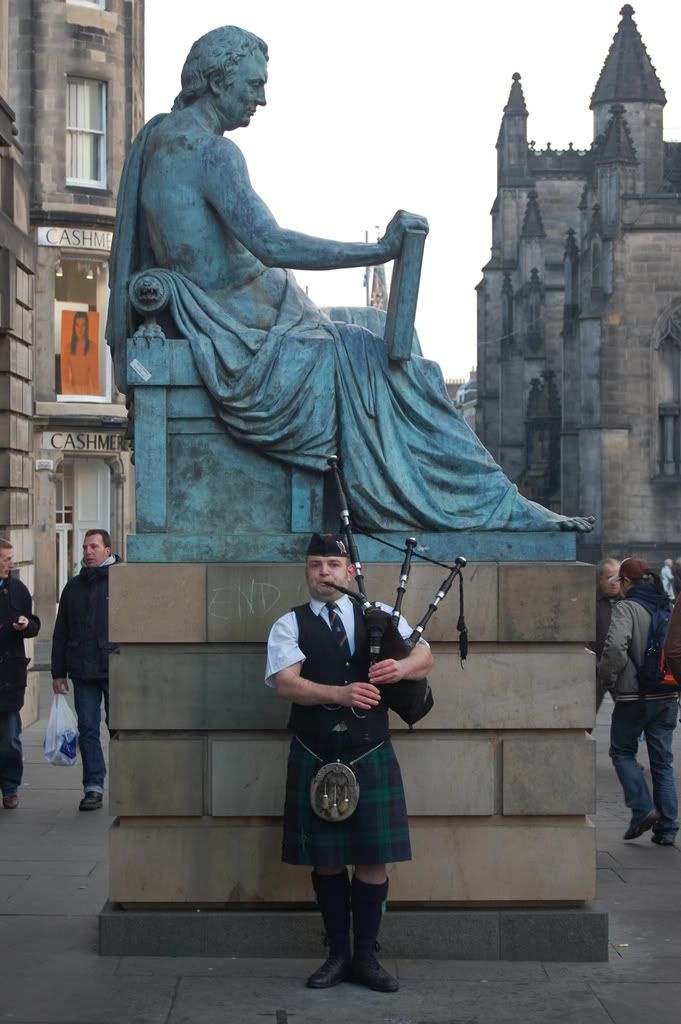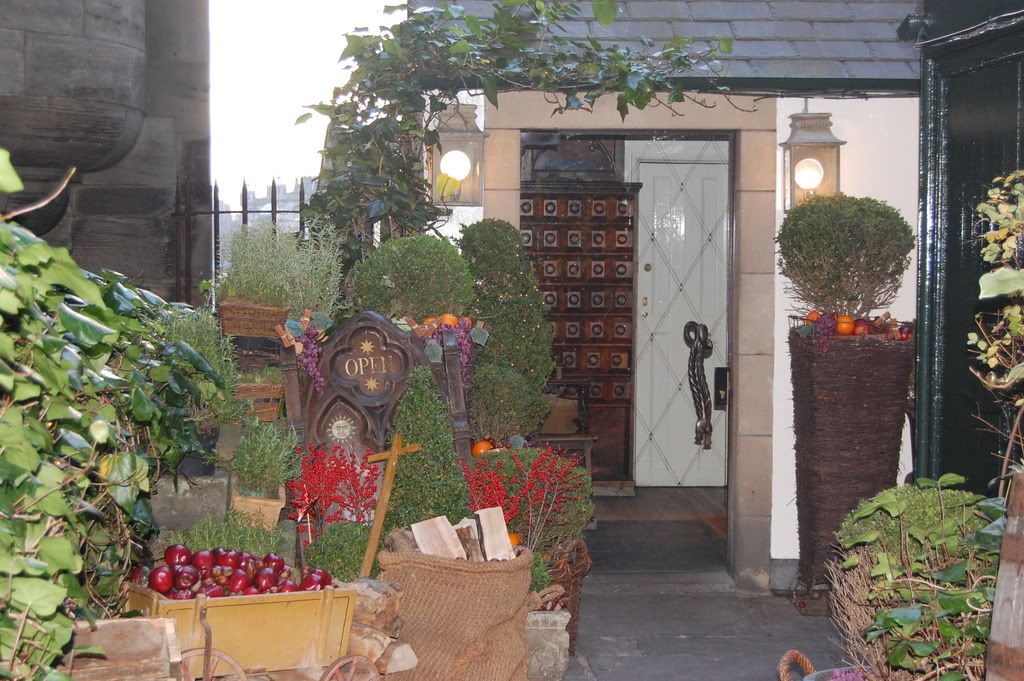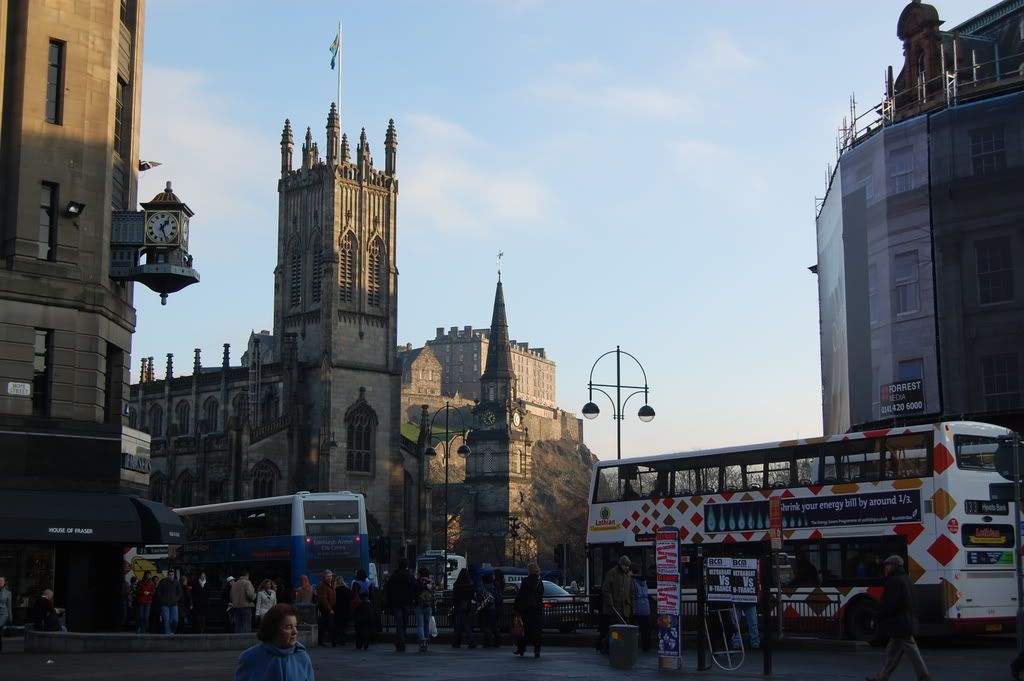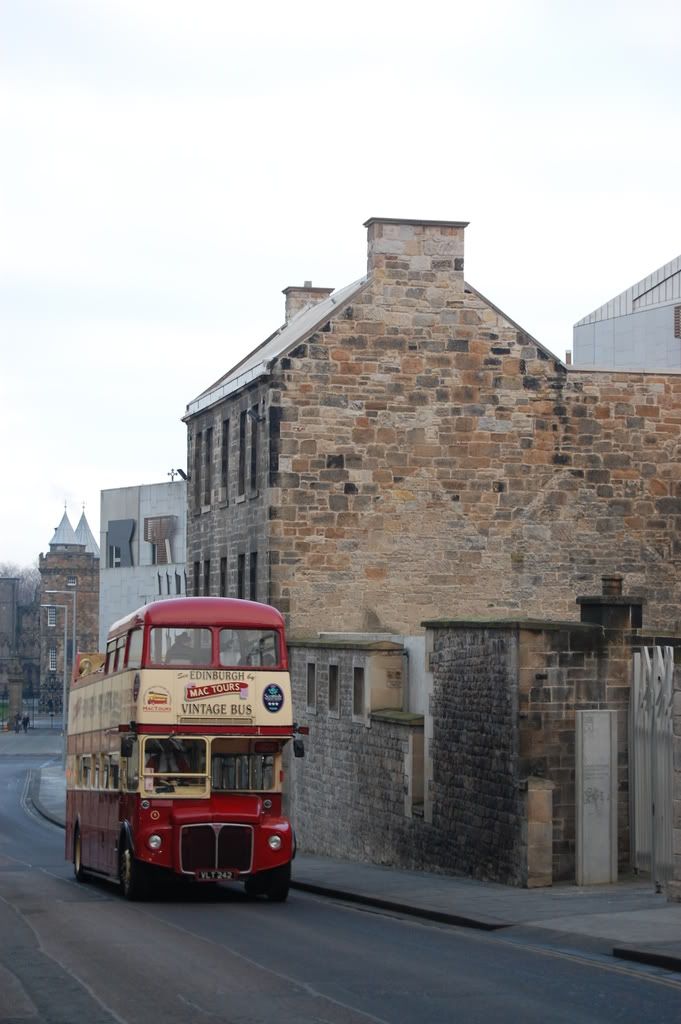 Is this really EDI and not a Weihnachtsmarkt somewhere in Germany? It is EDI !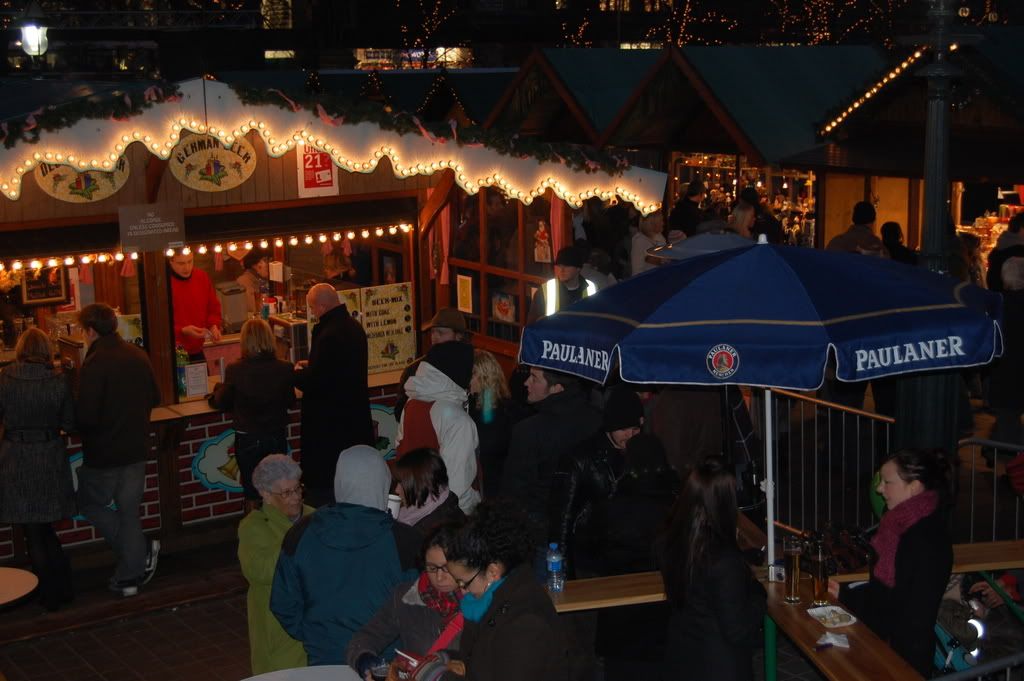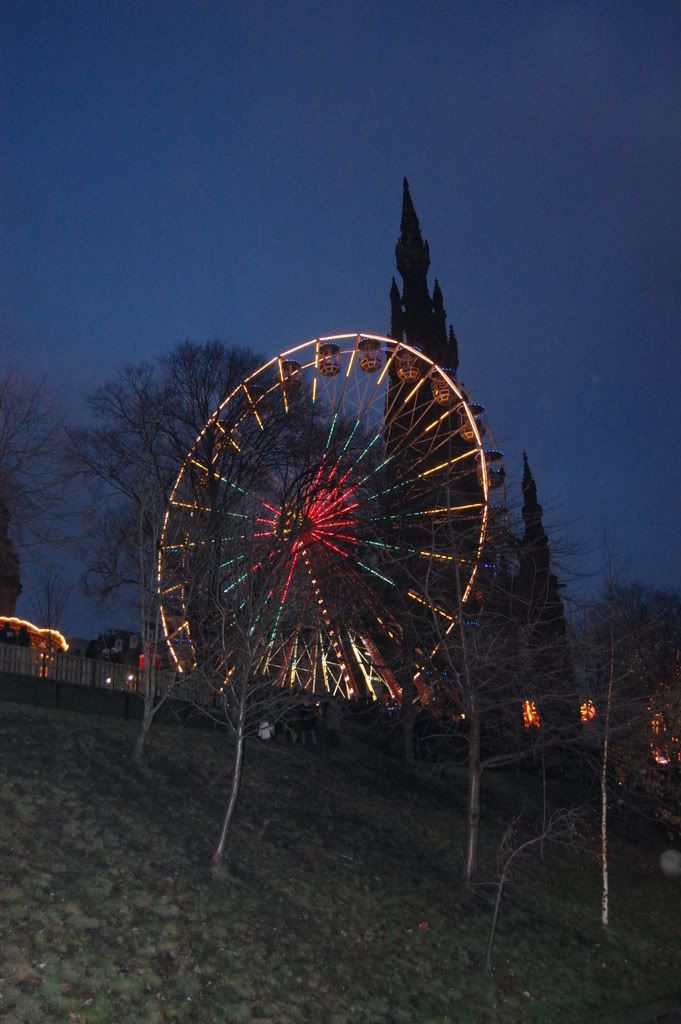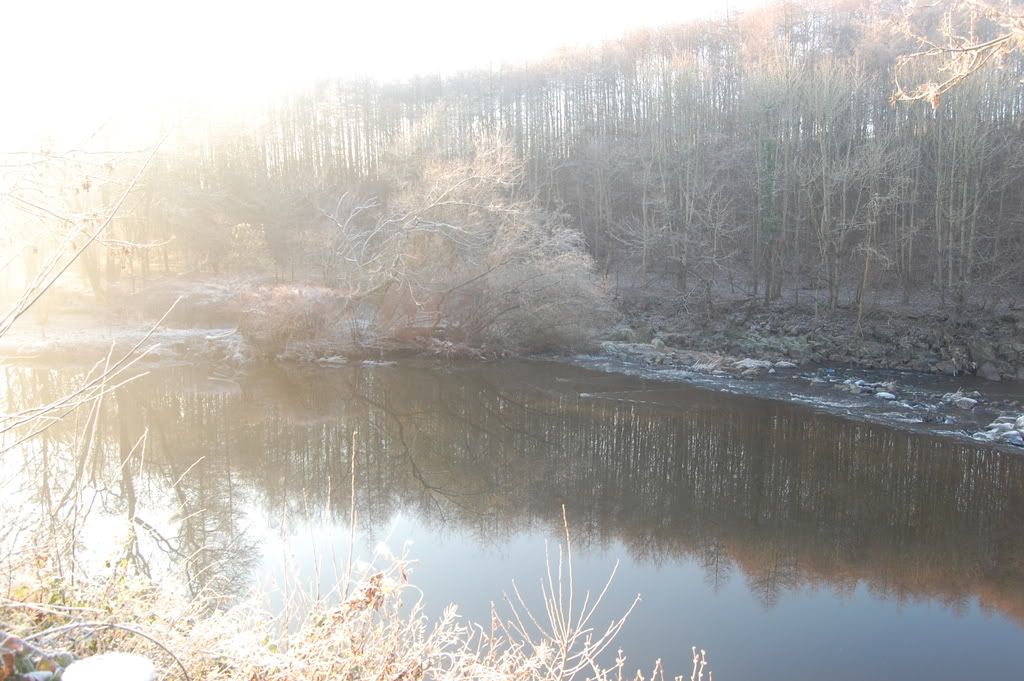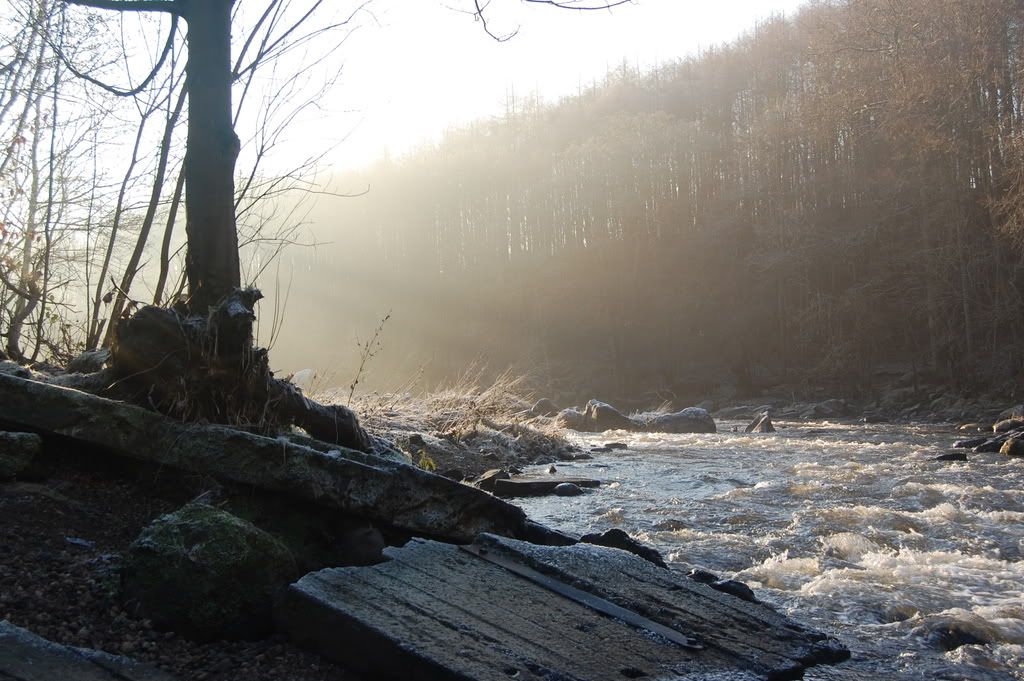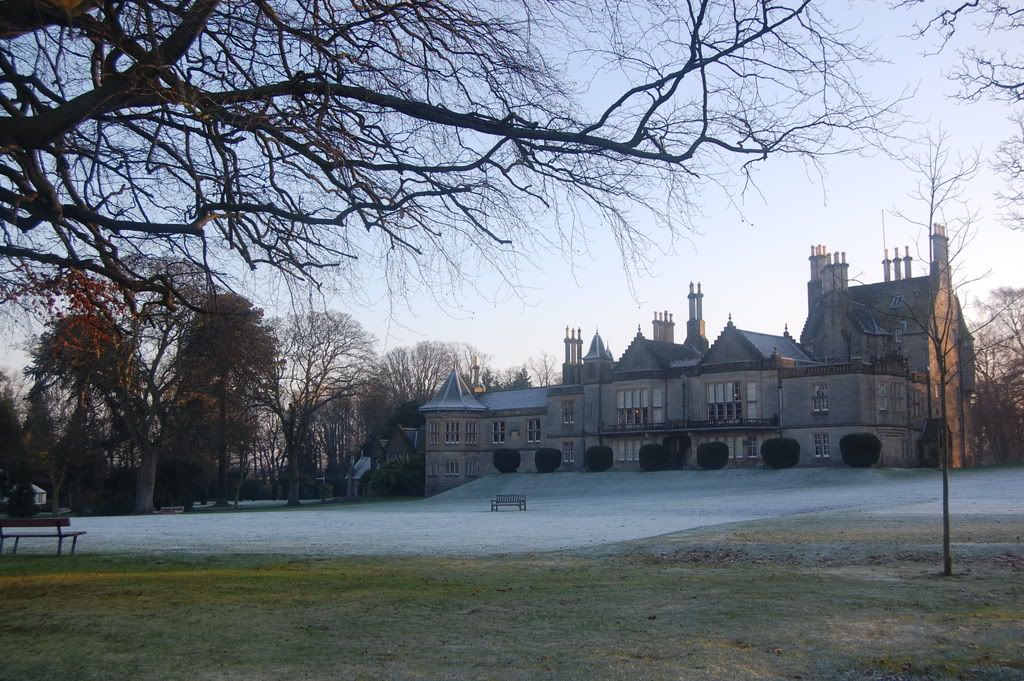 After a couple of days it was again time to leave and getting back to the normal daily routine.
My friend had to travel to BRU for a simulator session for BA, as he is F/O with BA Cityline and flying around in his Mini-Jumbo
the Avro RJ100.
Flight : EZY 6923
Stretch : EDI-AMS
Date : 18dec2007
Aircraft : Airbus A319-111 ( cn 3061 )
Registration : G-EZBN
5th on the 319, and the 1st on this machine.
Check in was a breeze, and security check a bit tighter, but also no problem. Only the guy in front of me, had a minor issue and had to leave his bottle of 18Year old Single Malt Whisky behind, which he forgot to pack in his checked luggage. Our gate was 1D, which is a finger gate and boarding soon started. I found, together with plenty of other passengers the two gate agents very rude.
With sequence number 61 / boarding group B, it was soon my turn to board trough the finger on board the Airbus 319. This time I found a nice spot in seat 11A which was an emergency exit seat. The seat was again not very comfortable, but at least I had decent legroom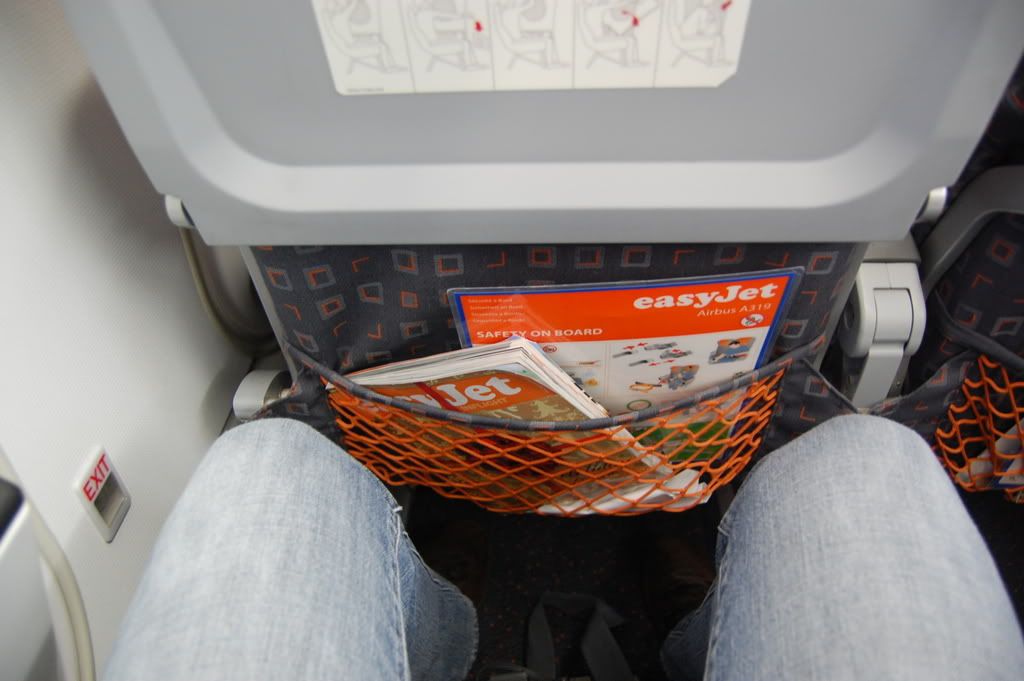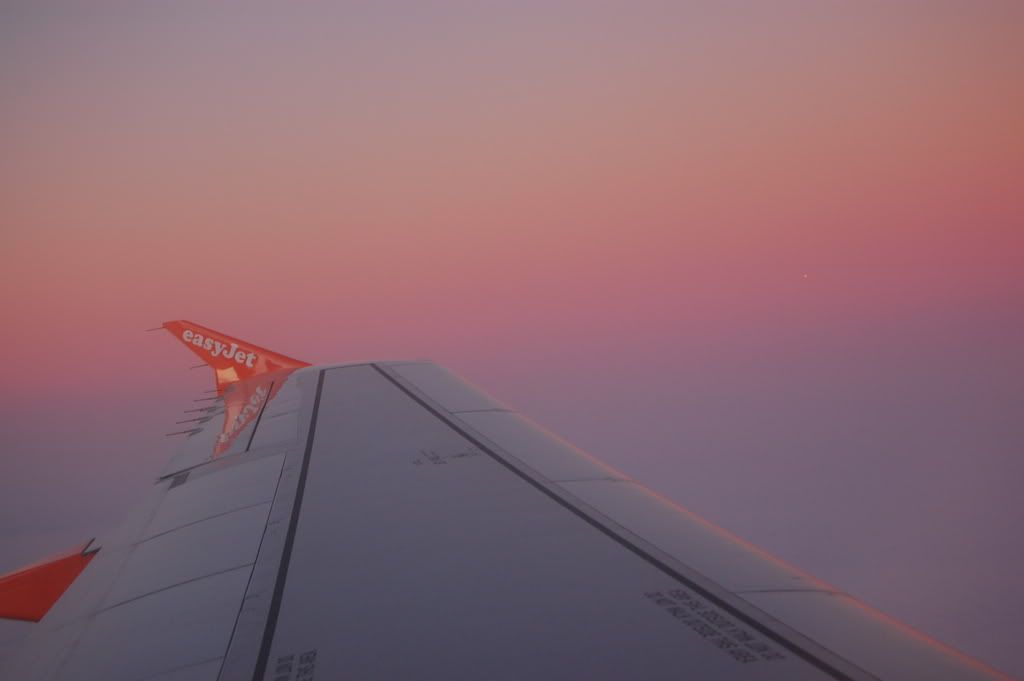 It also mend that I had to stack my camera bag in the overhead cabin during take off, so no pictures of the take off this time. Take off from rwy 06 was very smooth. During the flight it was fine to grab it and make some shots of the cabin and the view through the window. During the flight I bought another coffee, which again was of great taste! Cabin crew, with 4 female attendants was very professional and quick. The cockpit crew seemed British again and gave a heads up somewhere mid-flight.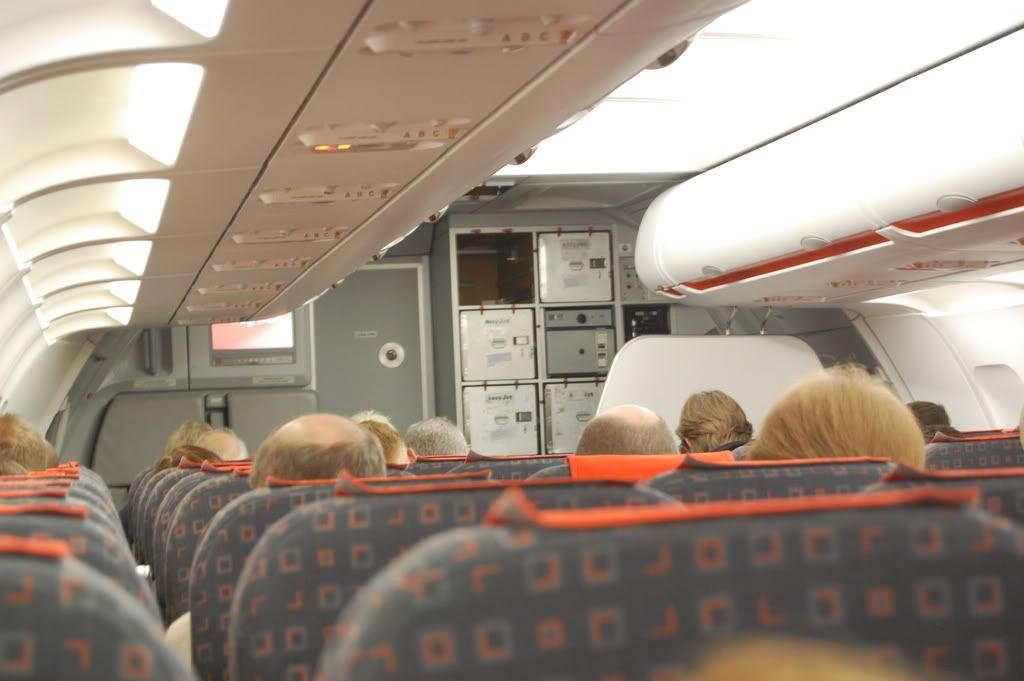 Soon we started our descent into AMS. As it was already dark we could not see to good how our approach path was. But when leveling around 2000ft I could figure out we were about to land on rwy 06. The touchdown was very soft, one of the best I experienced so far. Again no reversers used, and we exited the runway at about 2/3 of the total runway length. After a small taxi to the H-pier it was time to leave the Airbus via de stairs, and we walked into the Terminal again. Passport control was a breeze, as there was only one person in queue in front of me, which was very comfortable. My GF picked me up, and together we traveled back home.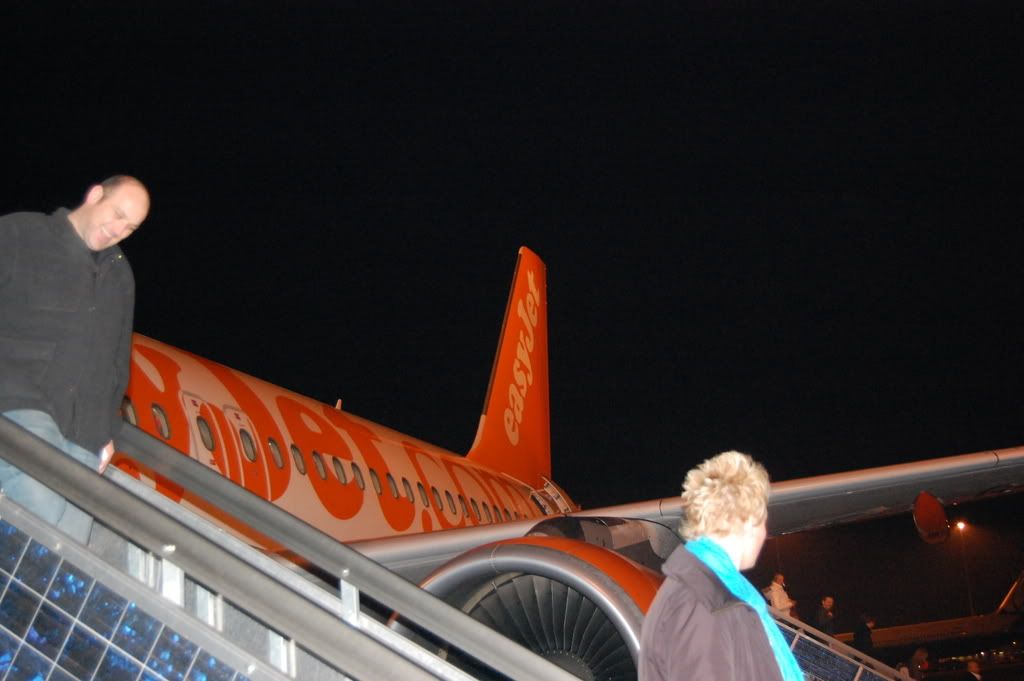 Thank you for reading my report!
D-ALCE