Hello dear A. netters,
At the beginning of 2008. aI would just like to wish you everything the best and may all your dreams come true... 
Believe it or not, the decision to go flying was made the night before the trip. Because my boyfriend lives in Pula, I decided to take an early bus from Rijeka to Zagreb, and after a cup of coffee with a friend, take the flight to Pula. 
 
Winter wonderland in Gorski kotar county, on A6 highway between Rijeka and Zagreb.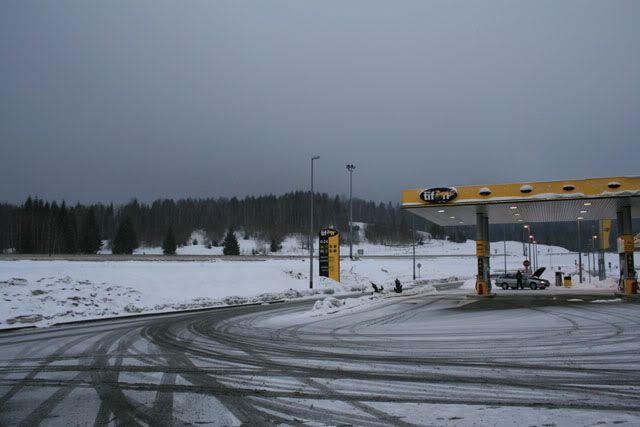 I arrived at Pleso airport at 11:30. Soon after arrival I went to Croatia Airlines' counter to buy one-way ticket to Pula, which with all taxes included and TSC cost me few cents less than 40 €.
As the price of the ticket was relatively low before the flight, I expected light load.
Check-in area
'Cause departure for my flight was in one hour , as soon as I bought the ticket, I made check-in at the desk for economy class which was still open for all Croatia Airlines' and Star Alliance's flights.
Agent checked me in the matter of minute. I got seat 8D which was next to the window…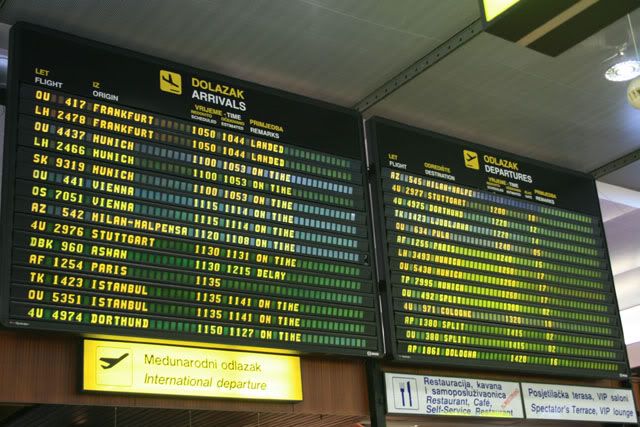 Christmas tree in the waiting lounge in front of domestic departures
Before the security screening had begun, I called my dad and asked him what the weather in Rijeka was. In Zagreb it was very cloudy and the sky was grey, so I wanted to know what the weather will be like during my flight over Rijeka in ATR. My dad said that it was sunny but with wind blowing…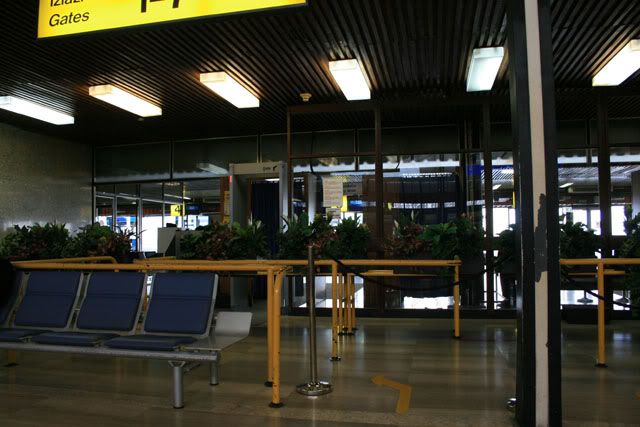 Security control for domestic departures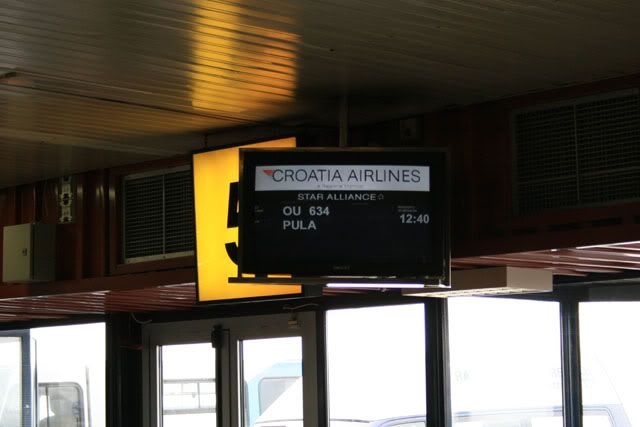 OU 634 is circle flight Zagreb-Pula-Zadar-Zagreb
My boarding pass
While I was waiting for the boarding to begin, I took some pictures of airplanes that were at the apron…
Germanwings A319 bound to Dortmund...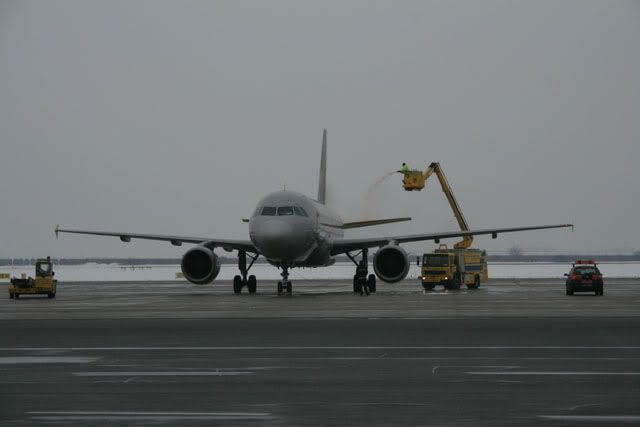 ...and Stuttgart.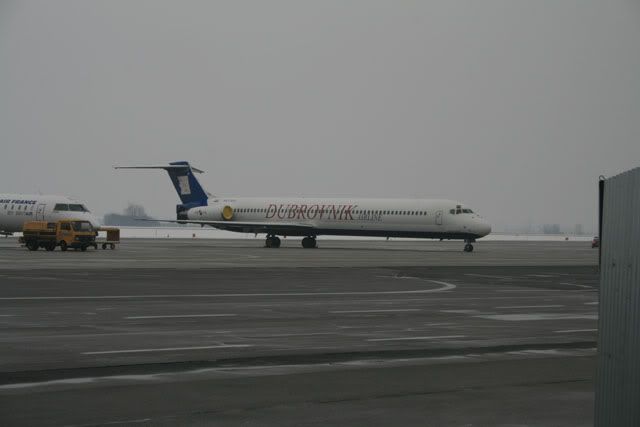 Mad-Dog resting in dull weather and lack of charters
Air France CRJ 700 just arrived from Roissy
Boarding began at 12:25. There was no rush, only 14 passengers on today's flight to Pula and Zadar. We were taken by the bus to our ATR.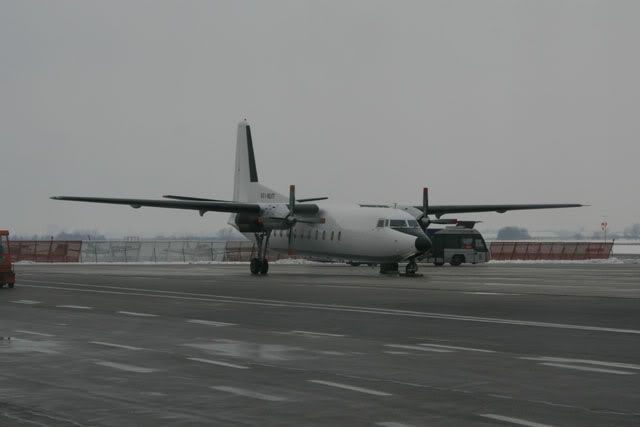 Adria Airways Cargo's Fokker 27 Friendship is managing cargo flights on the line Ljubljana-Zagreb-Sarajevo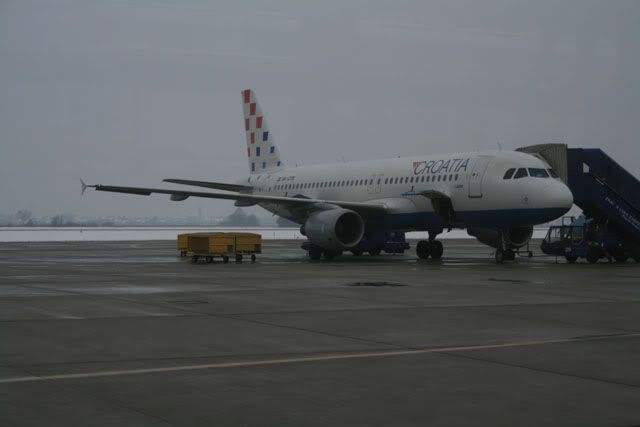 A320 "Split" preparing for flight OU 492 to Split and London.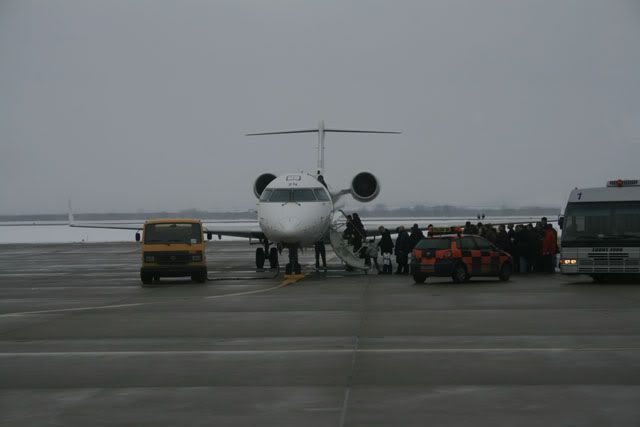 Boarding for flight AF 1255 to Paris.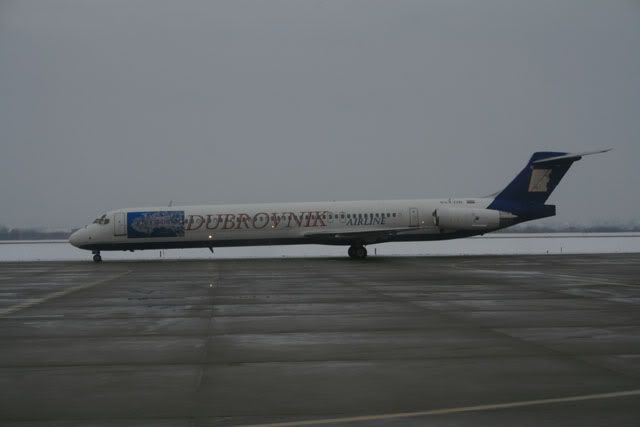 Charter from Aswan, Egypt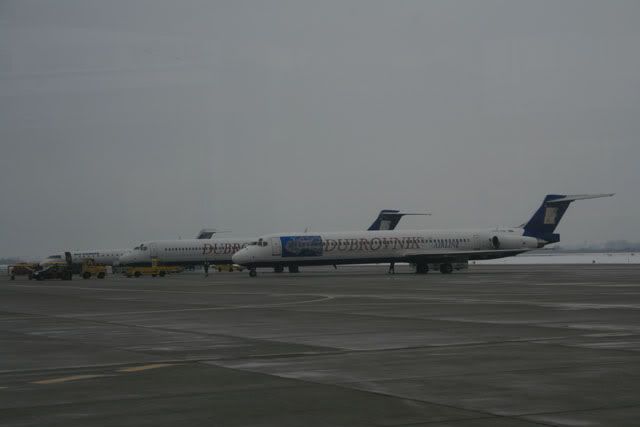 GWI's A319 in Park Inn colours taxiing to parking position after flight from CGN.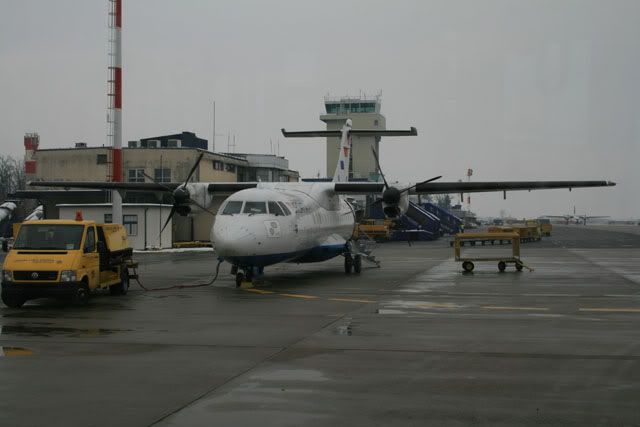 Another Croatia's ATR

ZAG-PUY
Flight No.:
OU 634
Date:
2 JAN 08
A/C:
ATR 42-300
Reg No.:
9A-CTS "Istra"
STD:
1240
ATD:
1247
STA:
1325
ATA:
1330
Flight time:
35min
Gate:
05
Seat:
8D
Load factor:
14/48 (29,17 %)
My 3rd ride on ATR 42, and 1st on this same machine.
Delivered new to Croatia Airlines: 16/06/1993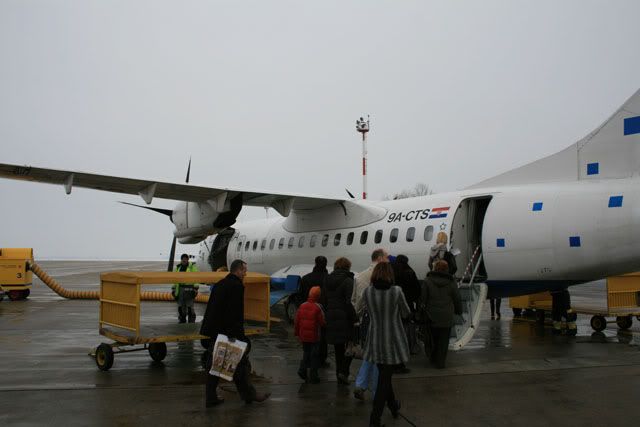 At the entrance on the plane we were welcomed by a flight attendant, a lovely woman in her early 40s.
I greeted her and went to my 8D seat.
Each passenger had a daily newspaper on disposal, but I didn't take it.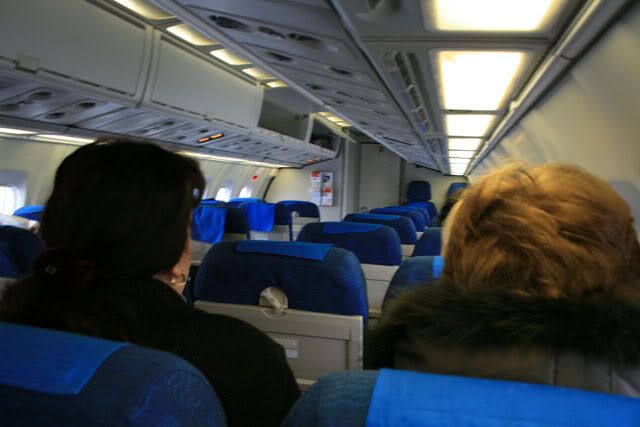 I put my jacket and my bag in the overhead bin, I only took my camera.
When I sat down, I saw that the camera glass was really dirty.
"Photos would stink", I thought.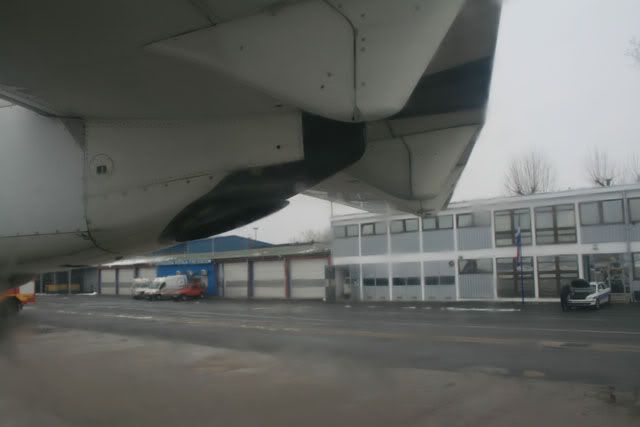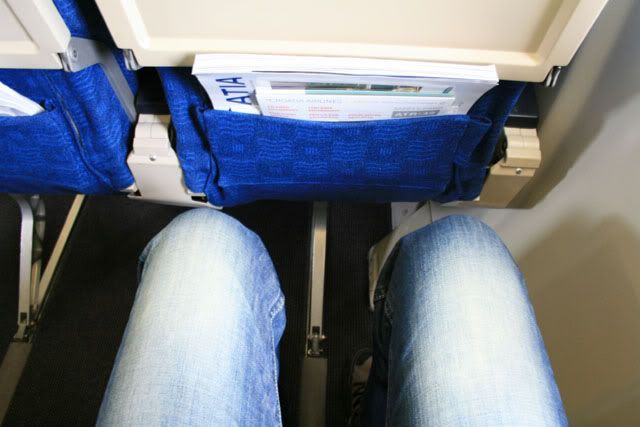 Seat pitch was very sufficient, consider I'm 6'13''
After the last passenger boarded, the door shut, engines started and our flight attendant made safety instructions in Croatian and in English.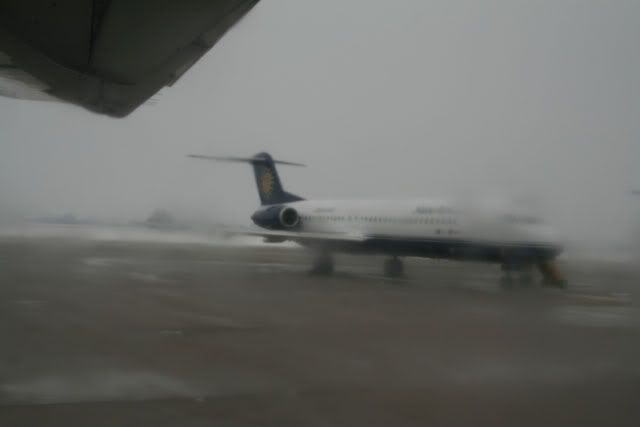 SunAdria's F100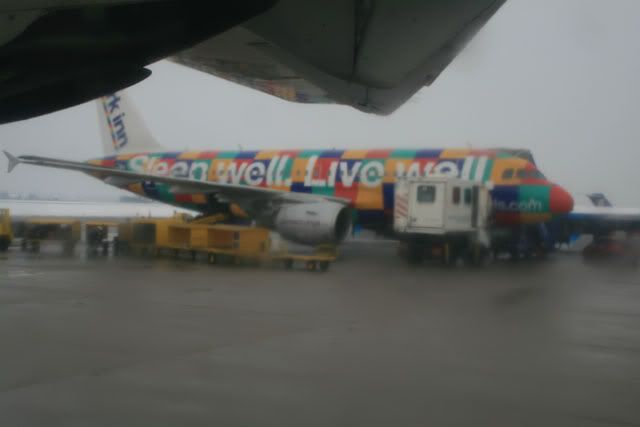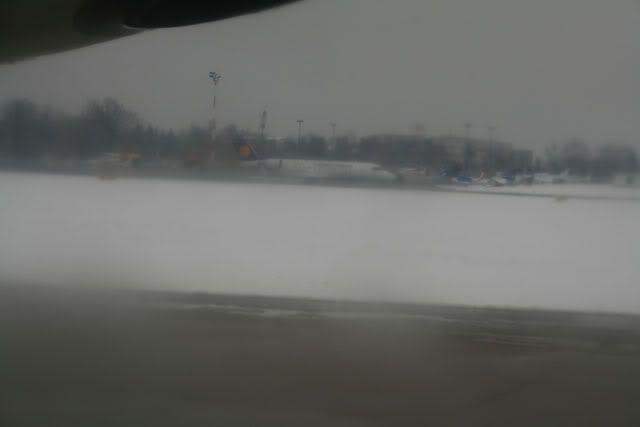 Lufthansa CRJ 200 to MUC
The plane came to runway 05 without stopping and took off…
Winter edition of inflight magazine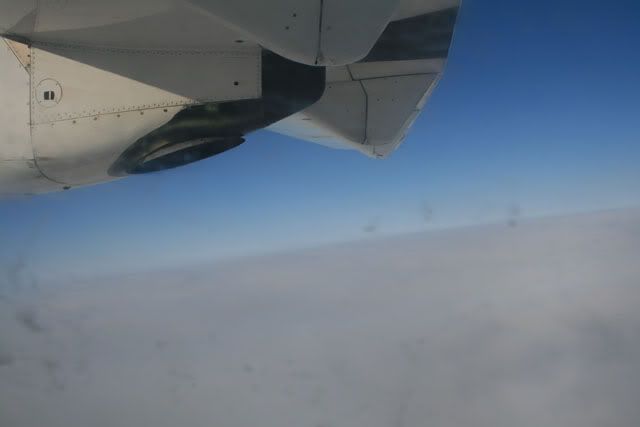 Overcast weather
When 'fasten your seatbelts' sign went off, we were offered with a traditional cookie paprenjak and water.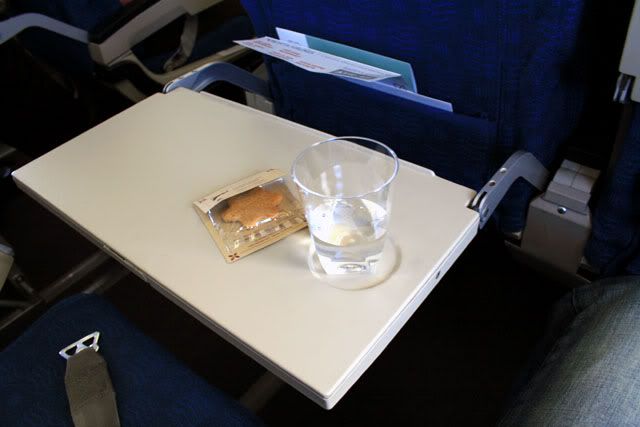 The first officer came over PA and gave us basic information about the flight: "Dear passengers, I would like to wish you a good day. Here is the first officer speaking (I didn't catch his name). In the name of the whole crew I salute you on our flight to Pula. We are flying at 5000 meters with a speed of 400km/h. External temperature is -15°C and in Pula it will be 5°C. Again I would like to, in behalf of the crew, Croatia Airlines and Star Alliance, thank you for flying with us and I hope to see you again in our planes."
Soon after he finished his story, plane got into turbulences and we started shaking. Shaking was caused by wind bura which makes serious traffic problems on Adriatic during winter…
We were shaken hard couple of times and the boy behind me started to cry. 
  ATR is a little plane. 
 
Yay, there are no more clouds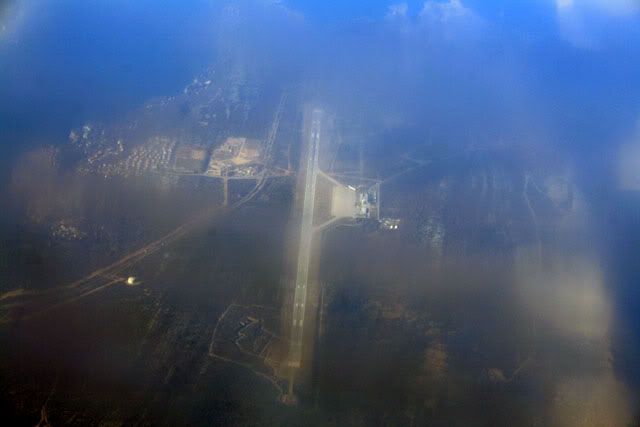 My home airport on Krk Island
My lovely home town Rijeka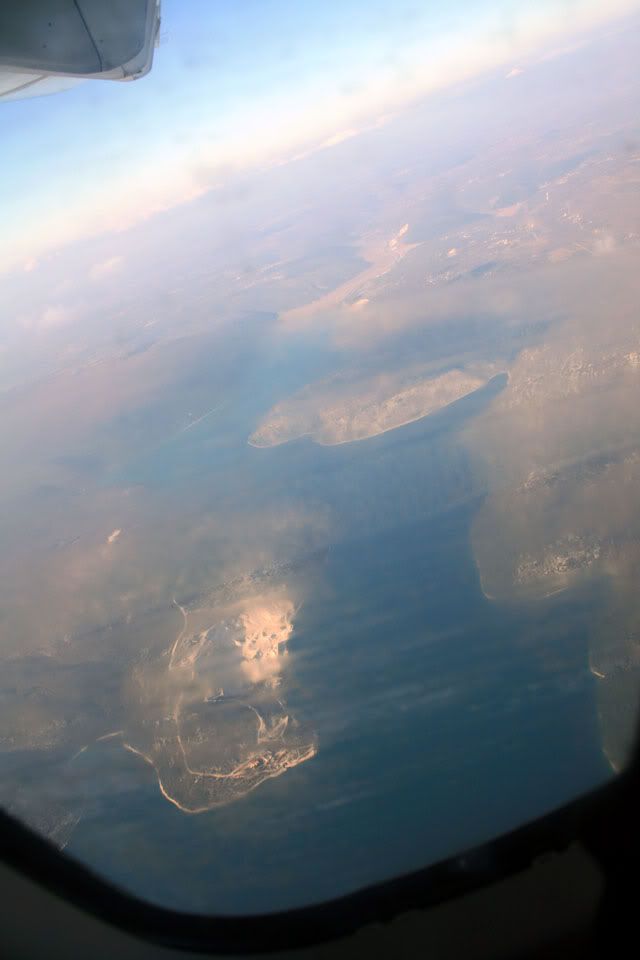 Rasa Bay
Village on turning downwind.
City of Pula is only 7 km away from airport.
Touchdown!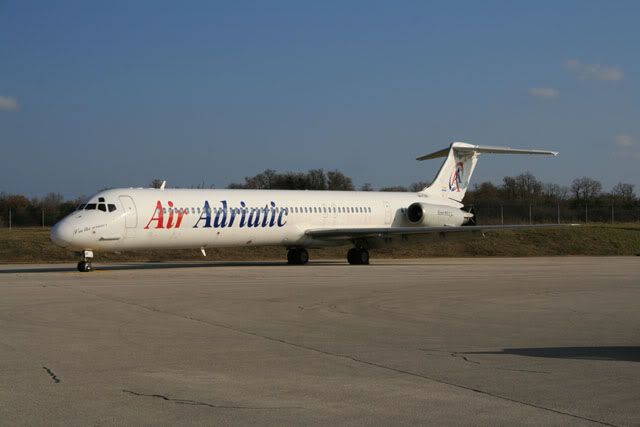 Mad-Dog of liquidated croatian airline Air Adriatic.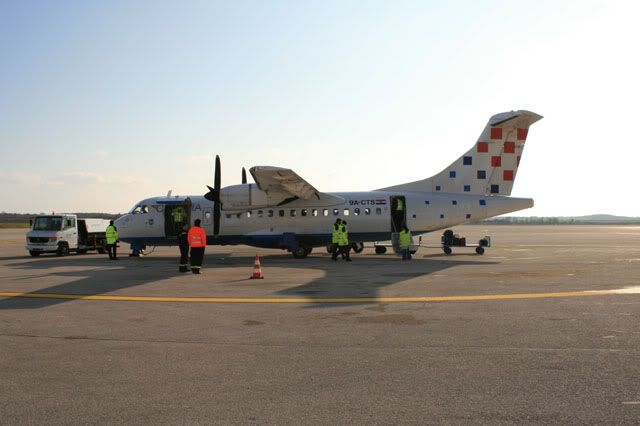 My plane after disembark.
9 passengers disembarked in Pula, while 5 others were headed down to Zadar. In the building, 10 other passengers waited load to begin to Zadar and Zagreb.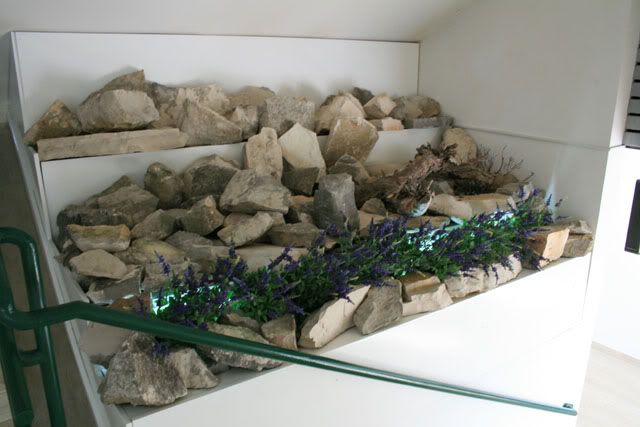 Lavander in the airport corridor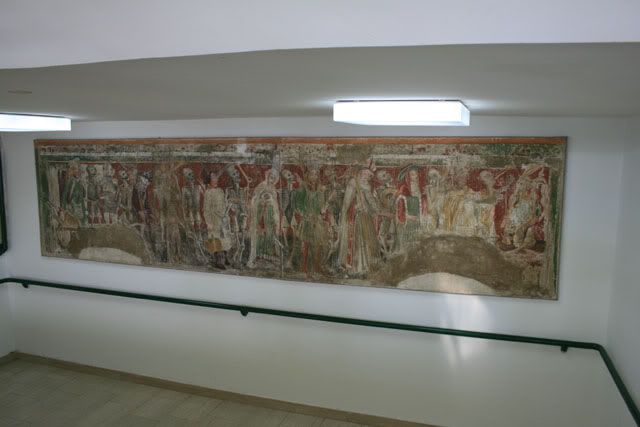 Another interesting detail here.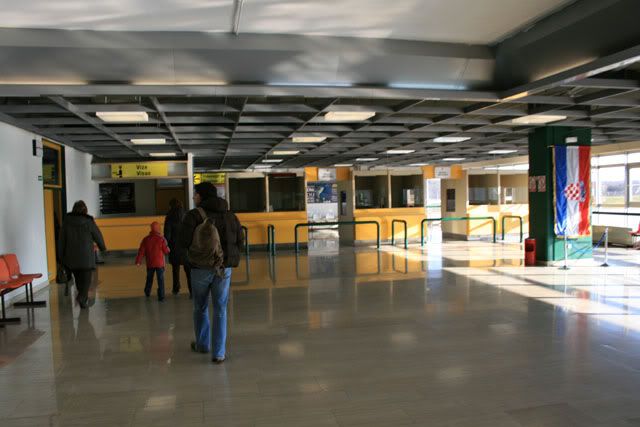 Hall for passport control... Here is completely empty, but during summer when Boeing 747 lands with 450 Russians, it's like a can with sardines.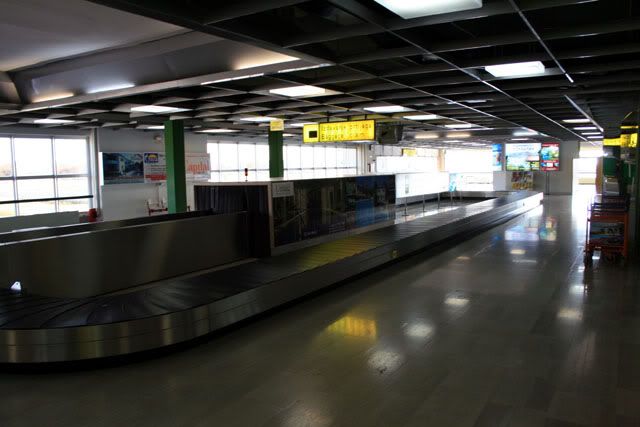 Baggage belts
Empty departure hall
Parking in front airport building
I hope you liked my trip report. Your critics, praises and questions are always welcome. Â 
 
Greetings from Croatia, Sanjin  
 
[Edited 2008-01-05 09:25:10]
[Edited 2008-01-05 09:28:26]