December 27th 2007
LONDON-SYDNEY
SQ319 +SQ221
YOU CAN EITHER READ OR JUST WATCH THE VIDEOS
Clock Set 08:00
This trip is a first on 3 counts...My first trip on a 747...My First trip to australia and wait for it!!!...My first ever flight on the A380...I haven't even seen the A380 in airshows, only on Television of the making of the A380 So I am very excited...Oh I forgot to mention I am also travelling on the most amazing airline I have encountered.
My Past...Flown Delta, Us Airways, Air2000, Charters Etc. and BA to name a few.
O.K Back to today 27th December 2007
Having waited untill the last minute to book a flight (i.e 2 Weeks in advance) due to an issue of my very first credit card, I had a limited amount of flights available. I was always checking on 3rd party flightsearches and I forgot all about the A380 so it was a pleasant shock to realise that in the search results of singapore's website tat I notice the only A380 on the SIN-SYD route... I was very happy...I was biting my nails at this point because my credit card still hadn't arrived and one by one the slights for that day and the surrounding days from MAN were getting picked off like eggs on a rifle range...So now by the time my card arrived, I was left with Heathrow
As there were No Manchester flights it would be a total 4:37 minute trip by train to Reading and an "air-bus" to Heathrow.
Now the day after boxing day meant the train was absolutly packed, I didn't realise that it would be like this but there we go, it's all a learning curve. I'm glad I had my suitcase to sit on.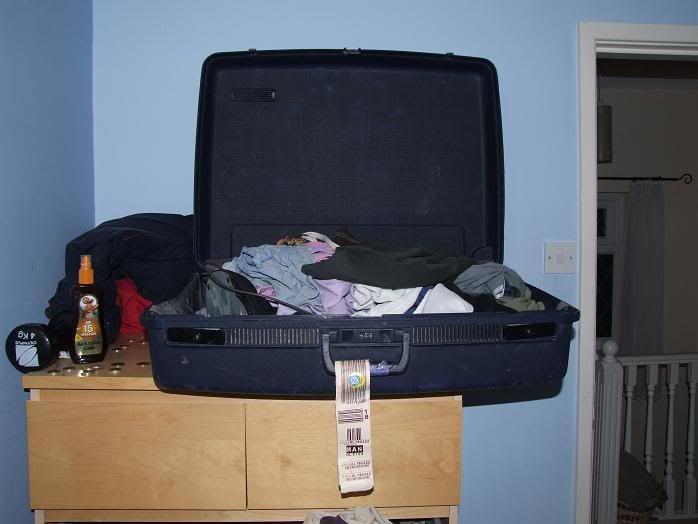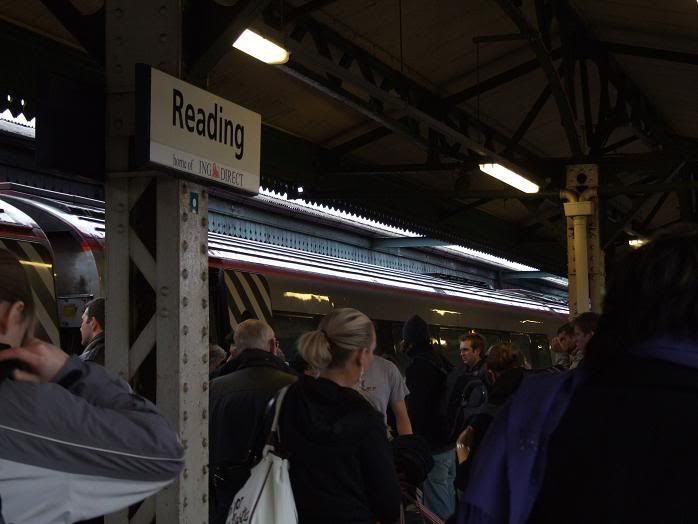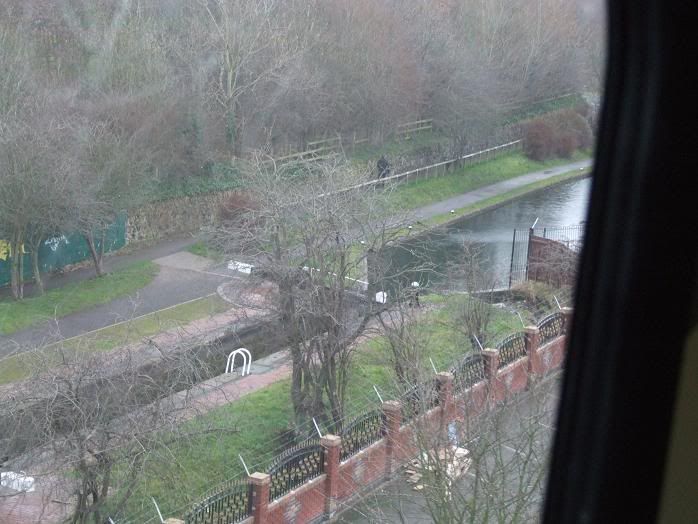 English Canal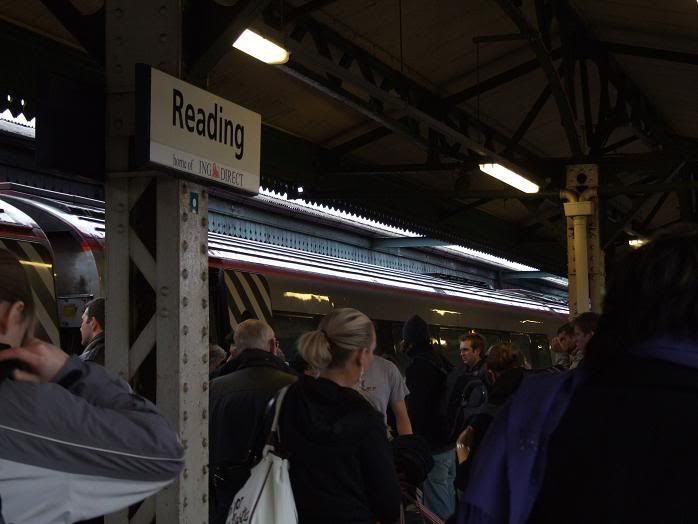 The start of the miserable person syndrome
Now one thing I notice alot when going from the good old north of England into the south as I reached Reading was the arrogance of a lot of staff, one of which was the coach driver, reminded me of that guy in orlando who said "oi your bag put it on" Yet he put all the others on for other people and then he has the cheek to say "ey! where's my tip"
Anyway so we arrive at heathrow,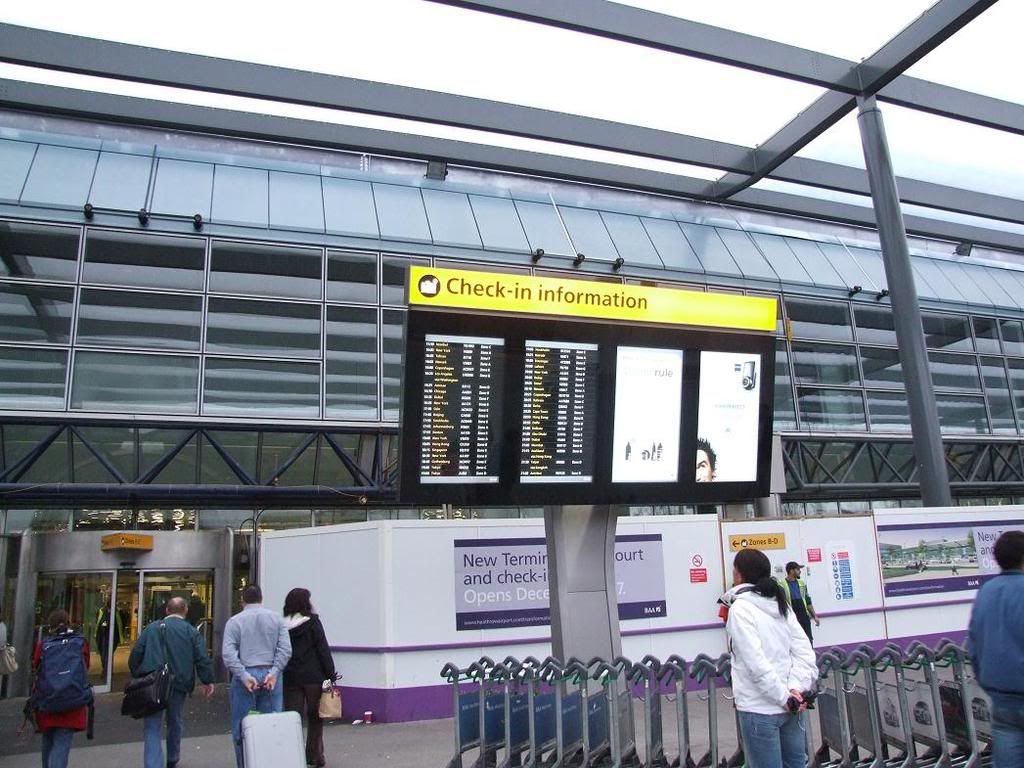 It actually felt like I had gone back in time to around 1980 a far cry from Manchester Airport,
So now I have 3.5 hours to spend soaking up the atmosphere of Heathrow well first off I went to this baggage safe storage thing to ask for directions....Wait for it!! Yep! another Down There *in a vacant non smiling arrogant attitude* So off I went on my merry way hoping to find some kind of shop for my items that I needed or wanted (we dont really need anything but we all desire)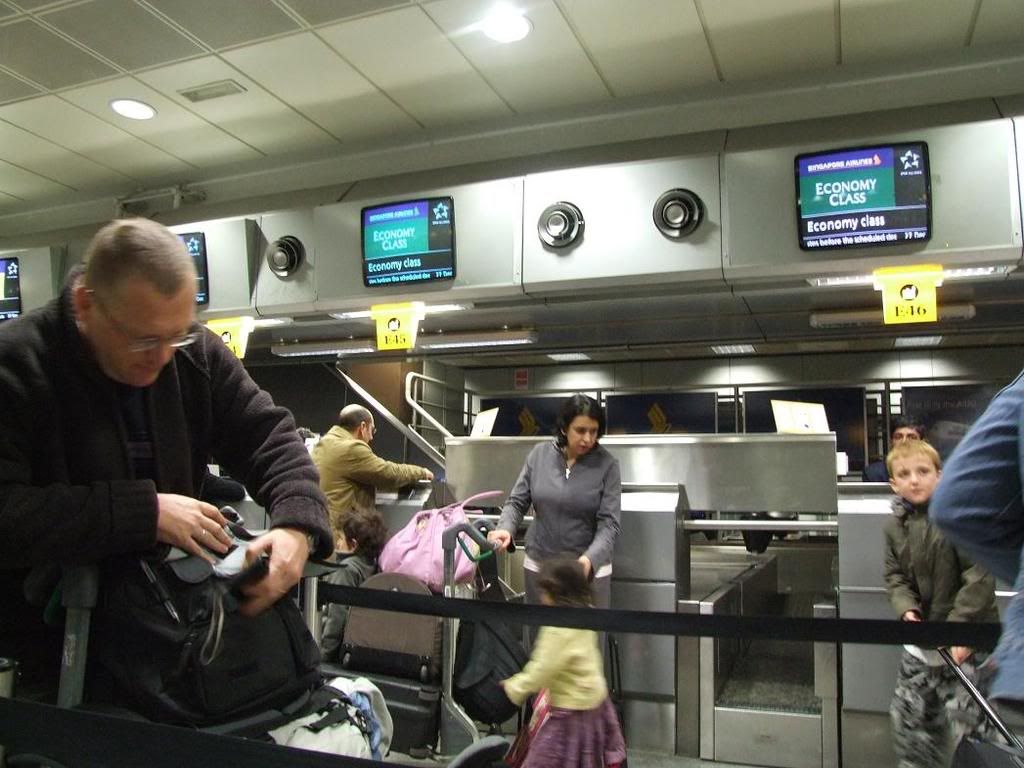 So anyway I get to Singapore check-in, the queue was about 20 people so that was nice
...Now I go off to security, I decide to let these to guys go infront of me to which the expression from them was a "are you an imbicile?" Well charming, I decided to later on in the shoe scan line to say "you welcome" They did it again! I said "I let you through twice and you dont even say thanks?" Again no response, they said to me later "you'll be getting somethin in a minute" I catched up with them guys later and told him the security want them, So they walked the 5 minutes back...Serves them right I mean people are sooo rude...
Right so during an adreneline rush of 15 minutes I just frantically walked around in circles looking in shops, WOW there are a lot of shops here however they are in the hustle and bustle with twice as many people as Manchester Airport on a busy day.
I was excited to be travelling on Singapore, I know they have some of the friendliest cabin crew through reading alot of reviews. Plus the airport is Number 1 in the world so I was and am quite excited ( As I am typing on the 747 It's now 10:45pm UK and we set off at 6:15pm) ( I added the photo's and video's later)
Now for the flight...
SQ319 - London to Singapore's Changi
Again I decided to hunt down the 744 seeing as the screens said nothing so I was pretty much 10th in the queue after a few snaps, Nice spacious and clean seating area.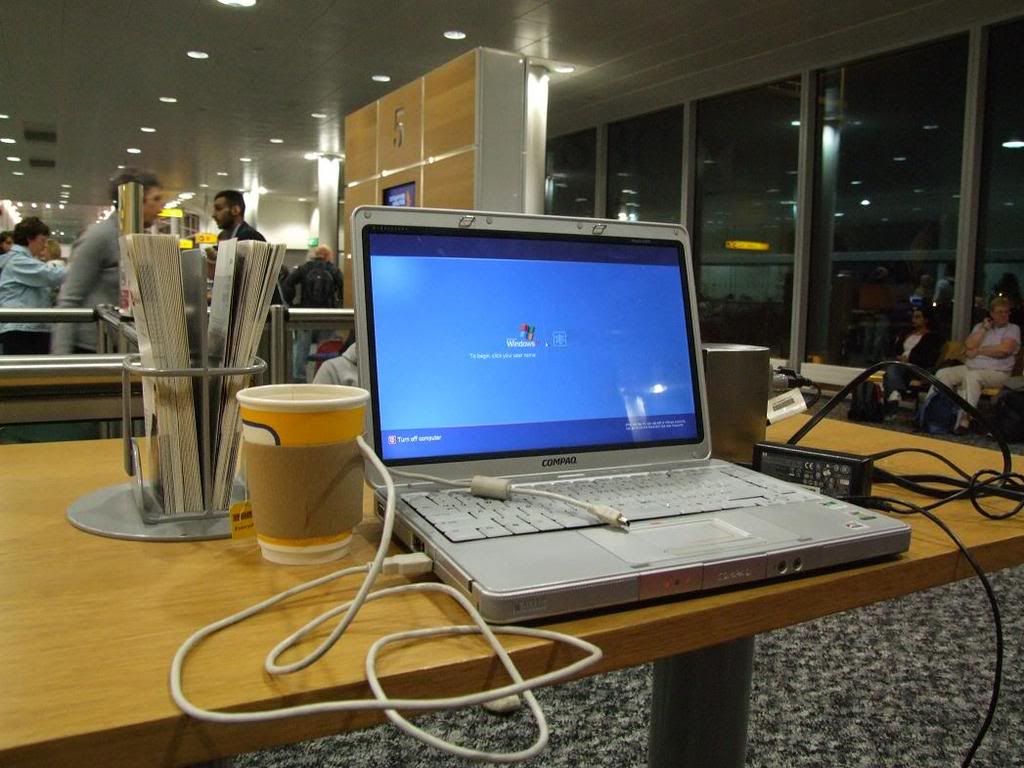 Hopping onto the plane I was greeted by a nice male attendent...
The plane was nice!...Xmas decorations made a good touch to this aircraft...The seats in economy were very nice with plenty of leg room...I'm not sure why some people say the opposite..Maybe they are 6 feet tall
The drinks came out as soon as it was safe for them to get up...I.E 10,000ft or about 10 minutes after take-off.
Plenty of videos to watch...I watched Bourne Identity and well kind of watching Bourne Something else Ulitimatum I think was the 2nd... Not bad.
Then FOOD!!! the most important thing in the world 2nd to water... I had Lovely Rogan Josh Curry UMMM!!!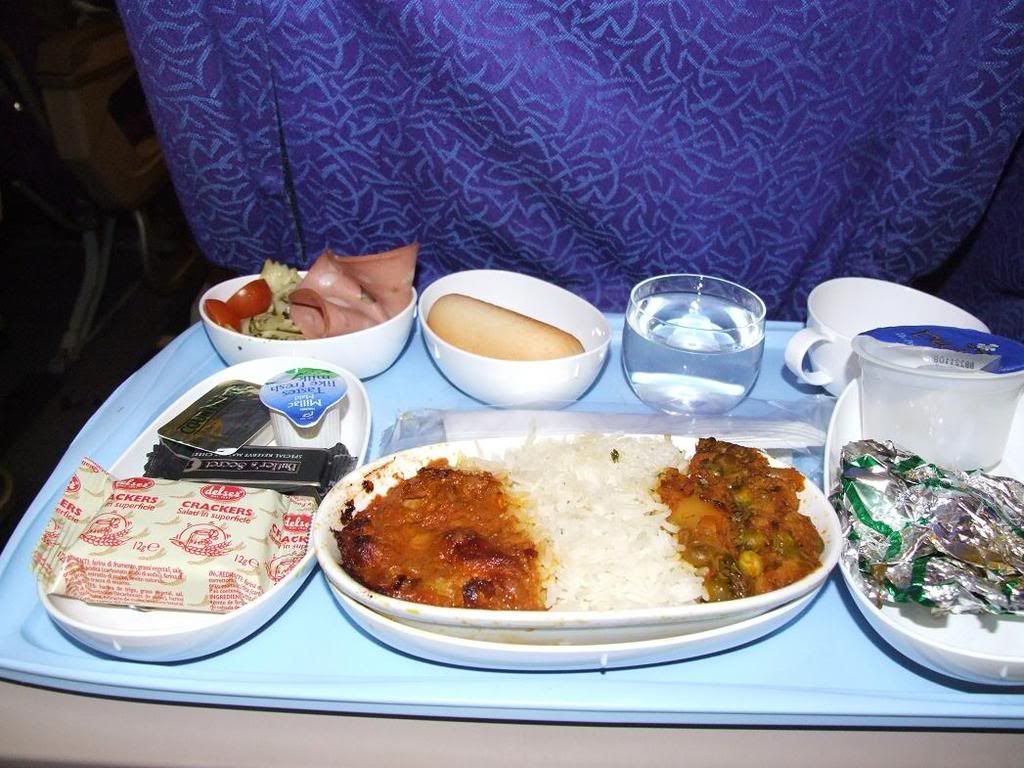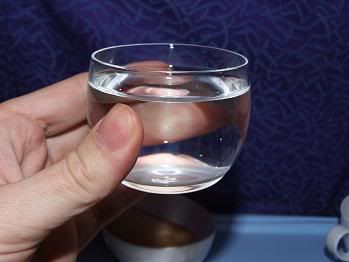 Glass
...And they come with metal cutlery I mean that in itself is a new one for me
, the dishes were ceramic which was nice...They came round with Wine....WINE! this is like first class without the grumpy men
...Do you know something else?...I had no idea the word "raffles" was a word used by the airline!...I thought it was just a slang word LOL
OK so moving on...I decided to use the bathroom....I have to tell you that there are no baths but it was fine...Nice things like mouth wash added to them...Oh yeah also another thing I thought was nice was that you get socks, toothbrush and paste
1 more thing for now as it's 10:57pm, Why do they shut every shade? is it due to an area that we are going over?
Right I'm off to watch a bit of the IFE and maybe have a sleep, I want to be nice and awake for the A380
Online Videos by Veoh.com
Online Videos by Veoh.com
The Airport was very American maybe there is a big influence from them but very nice all the same... I like the idea of the garden on the roof especially when your eyes are dry from the flight you get a chance to make them moist again.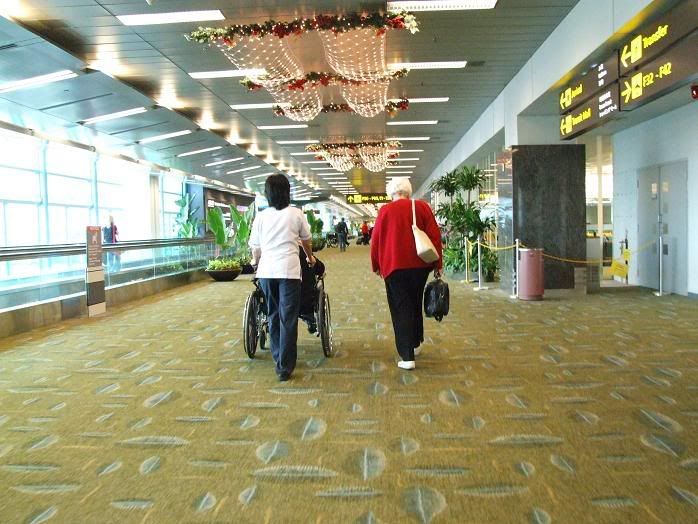 What's that I see after disembarking, hmm I wander what gate my next flight will be from as there's no info anywhere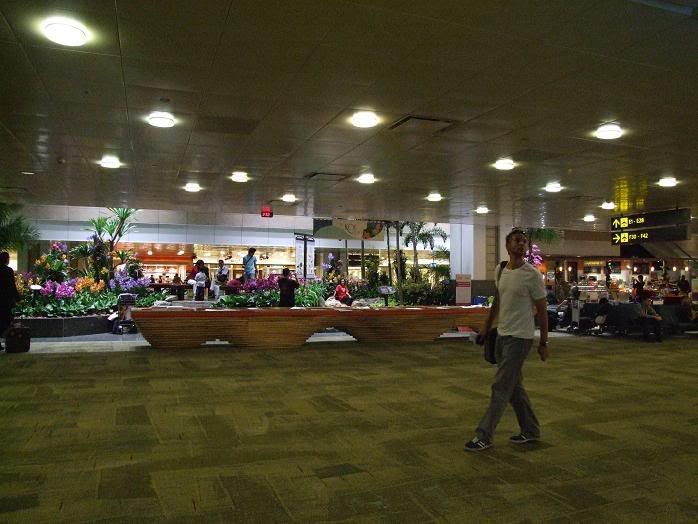 Any Guesses on this aircraft type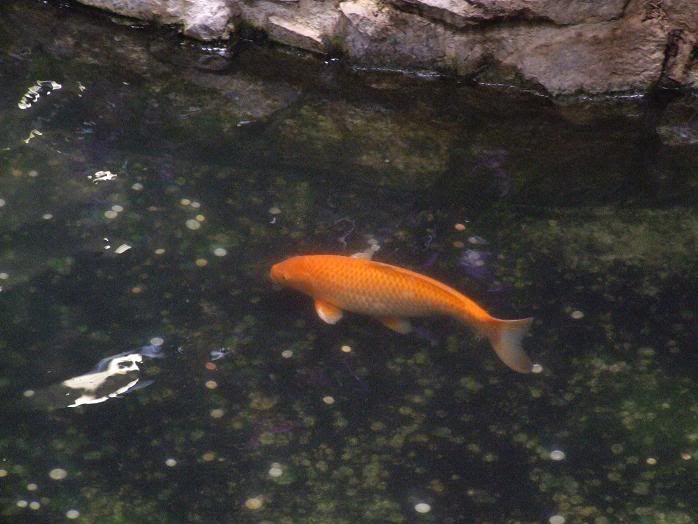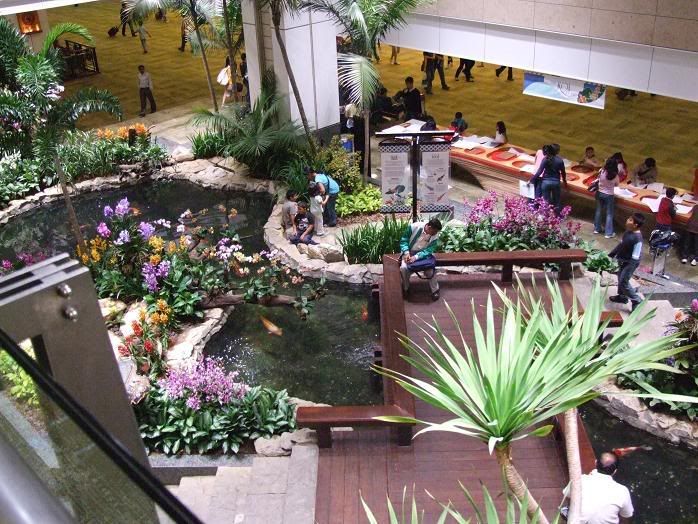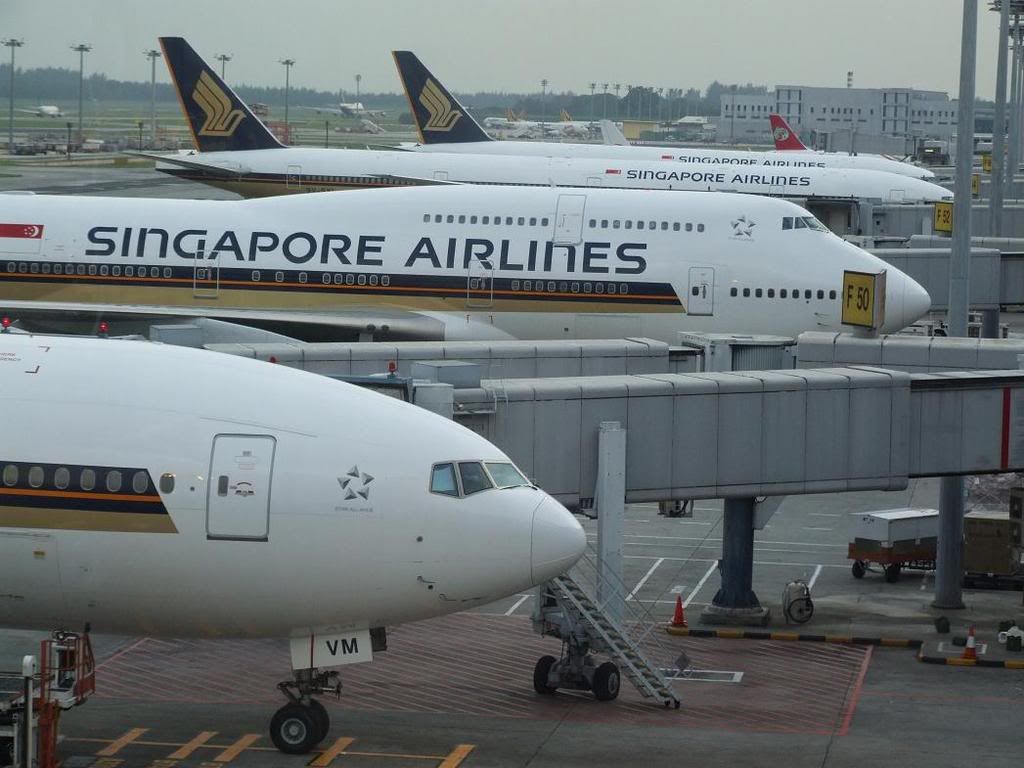 I have this Pic in extra large but resized everything as I have a 9MP camera
OK after about 4.5 hours walking around and eating it's time to go to gate
Online Videos by Veoh.com
A380 SQ319
First thoughts were that the A380 was bright and spacious, The wings were absolutly huge, the trailing edge flaps were Bulky like a chunk of metal I.E thick at the end which was unlike a lot of aircraft that I have ever seen, I wonder whether that is better for the airflow or whether it is just for the strength of the plane... The service from the singapore crew was brilliant again, I did feel that the colour of the cabin being cream made me feel a bit sickly feeling but then I was very tired after my 13 hour flight and a 5 hour wait...The toilets in economy had courtesy shavers,Toothbrushes and aftershave which was a pretty addition.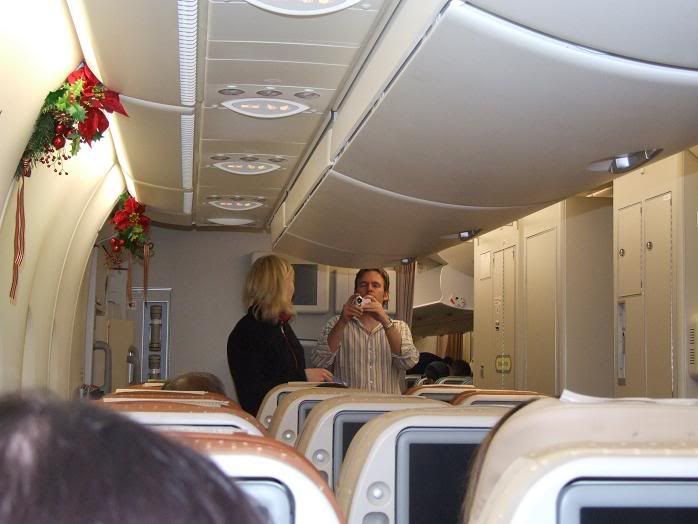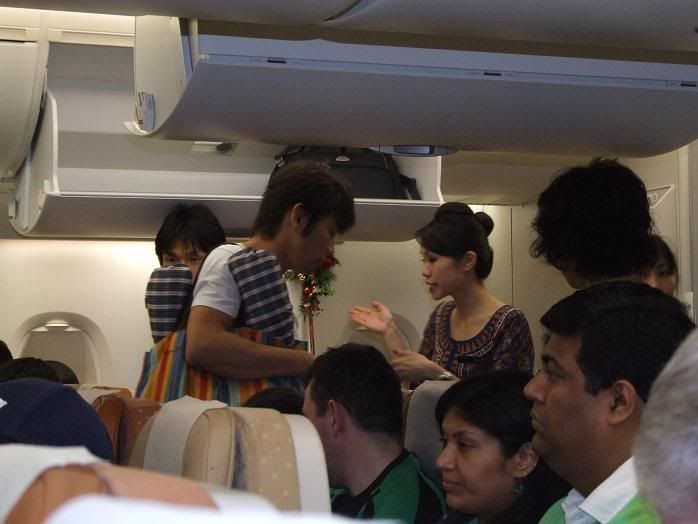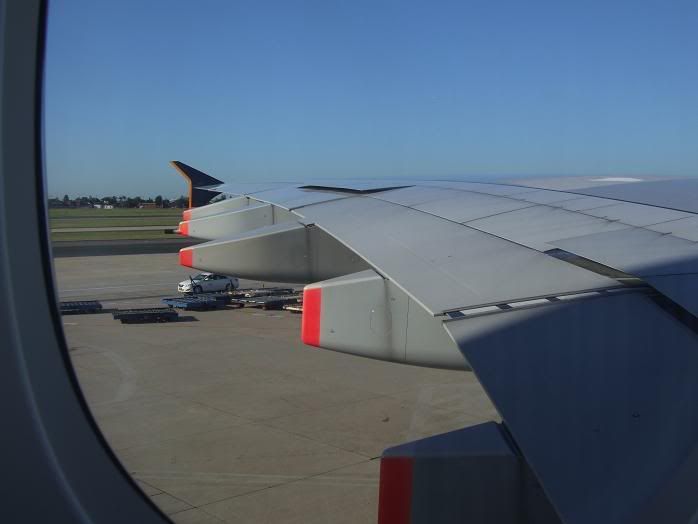 So later on in the flight I decided I neededto stretch my legs and have a sleep somewhere else with spare seats so I did that and slept for about 3 hours ready for immigration at sydney.
15 minutes! to get from Gate to Landside how good is that? especially since I waited to be last off the A380 to view the cabin, the cabin crew guy said 2 times that I could go to the cockpit but when I got there these security guys said I wasn't allowed.
Anyway I hopped on a train, Got confused with the train line because the yellow line said paramatta and the keycode for the yellow line said north shore line but strangely it didnt work like the london line map works, I still cant work it out now.
After my hotel stay it was time to rent this dump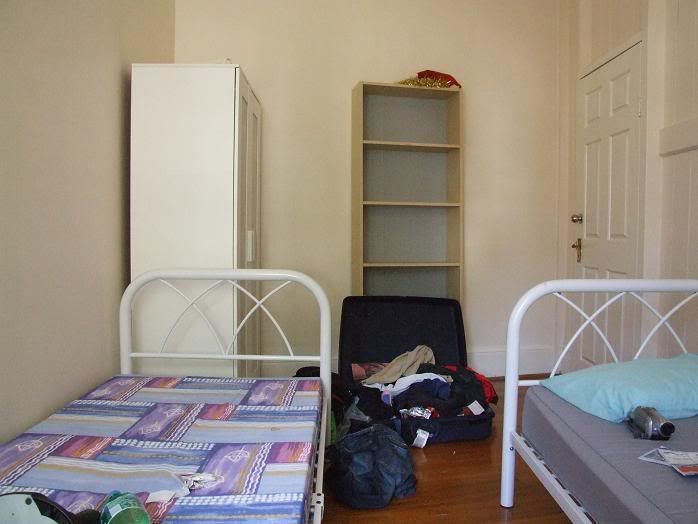 I say dump mainly because of the flies in the place and the lack of A/C (its a suana in my room)
Plus the beds stick of peoples sweaty feet.
But it has an internet connection which I survive on
OH PERFECT! I can't watch Shameless till I "come ashore"
OH well at least I have youtube and the people who upload them.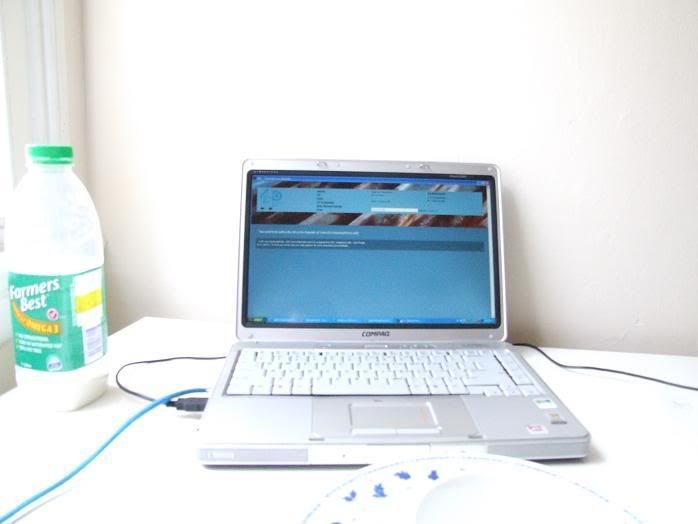 Hope you liked my different style of reporting