Trip report: Mauritius - Sir Seewoosagur Ramgoolam International (Plaisance), (MRU / FIMP), Mauritius to Manchester (MAN/EGCC), England via Paris - Charles de Gaulle (Roissy) (CDG / LFPG), France. Saturday 22nd September 2007.
Flight Details: Leg 1
Date: 22nd September 2007
Departure Airport: Mauritius - Sir Seewoosagur Ramgoolam International (Plaisance), (MRU / FIMP), Mauritius
Airline: Air France
Flight: AF963
Equipment: Boeing 747-4B3M
Registration: F-GEXB
Destination Airport: Paris - Charles de Gaulle (Roissy) (CDG / LFPG), France
Seat: 66L (upper deck, window)
Scheduled Departure: 0830 (GMT +3)
Actual Departure: 0840 (GMT +3)
Departure Gate: 1
Scheduled Flight Time: 11 hrs 15 minutes
Scheduled Arrival: 1745 (GMT +1)
Actual Arrival: 1735 (GMT +1)
Actual Flight Time: 10 hrs 55 minutes
Distance: 5858 nautical miles
Arrival Gate: Unknown, Terminal 2C
Flight Details: Leg 2
Date: 22nd September 2007
Departure Airport: Paris - Charles de Gaulle (Roissy) (CDG / LFPG), France
Airline: Air France
Flight: AF1468
Equipment: Airbus A318-111
Registration: F-GUGB
Destination Airport: Manchester International (MAN/EGCC), England
Seat: 14F (window)
Scheduled Departure: 2115 (GMT +1)
Actual Departure: 2105 (GMT +1)
Departure Gate: F47, Terminal 2F
Scheduled Flight Time: 1 hrs 30 minutes
Scheduled Arrival: 2145 (GMT)
Actual Arrival: 2116 (GMT)
Actual Flight Time: 51 minutes
Distance: 366 nautical miles
Arrival Gate: unknown, Terminal 2
After spending 2 fabulous weeks at the Le Coco Beach Hotel on the east coast of Mauritius, it was sadly time to pack the bags to return home. Mauritius is a fabulous place to visit. The beaches are every bit as good as those shown in the brochures, the people just as friendly and the diving just as exotic. Even the sharks played out on this trip! Just to give you a taster of what to expect;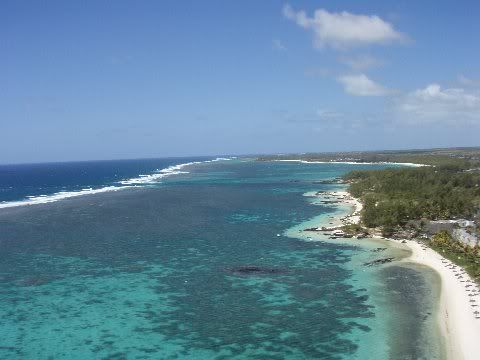 View of Long Beach at the Le Coco Beach Hotel, taken while parasailing!!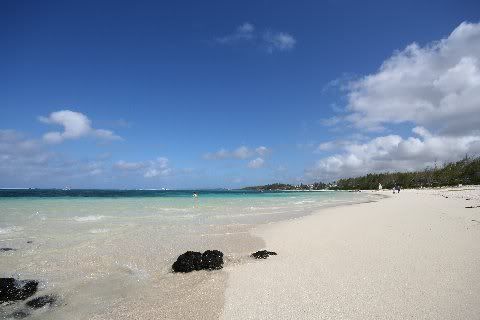 A view down Long Beach at the Le Coco Beach Hotel. Spectacular beaches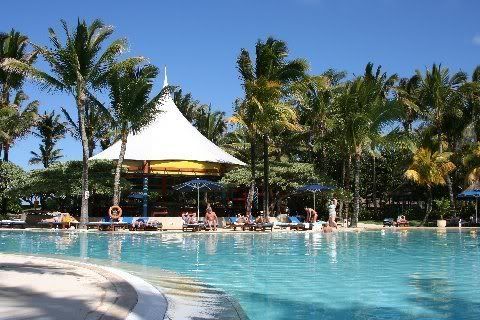 Pool and pool bar at the Le Coco Beach Hotel.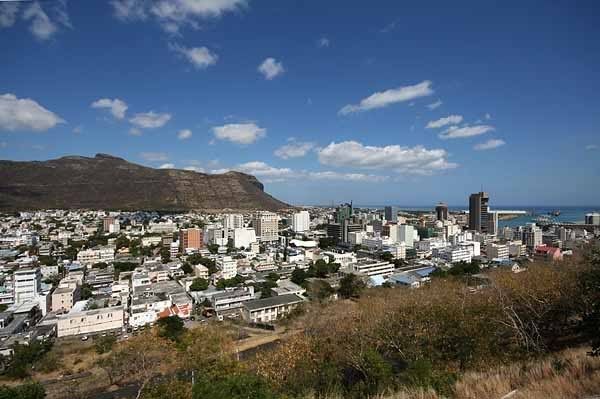 Overlooking the capital of Mauritius, Port Luis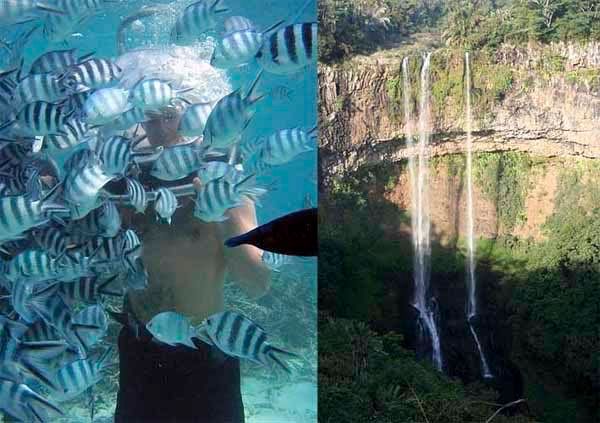 Underwater walking with the fishes. The diving was excellent as well encountering white and Black Tip Sharks and an array of colourful marine fishes. I found Nemo! And the biggest waterfall in Mauritius in the Black River gorge (September is the driest month of the year).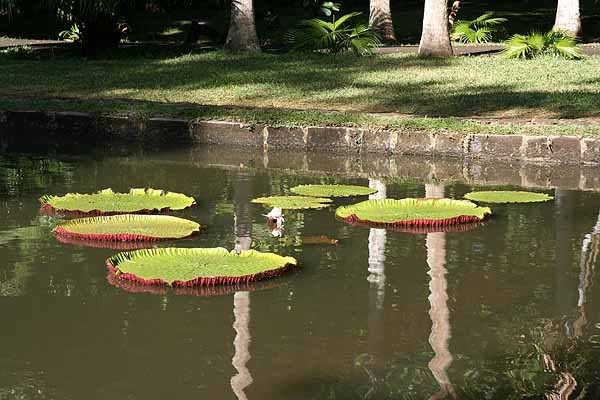 The giant water lilies of the world famous Pamplemousses gardens (oldest botanical gardens in the world).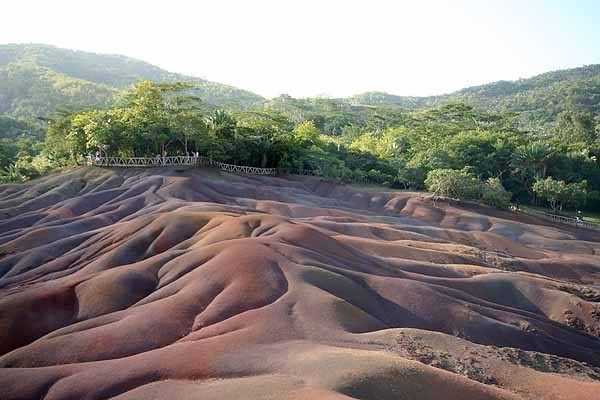 Seven coloured earth formed due to weathering and soil erosion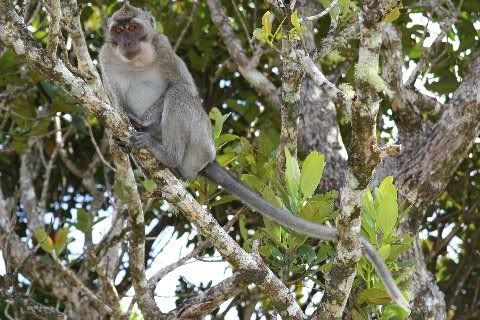 Cheeky monkey!!
A couple of helipads
And a couple of helicopters!!
No further comments are needed are they really. I wouldn't normally include photo's of the destination given this is an aviation community, but I was asked to include a few following the outbound trip report.
The flight from Manchester to Mauritius, via Paris on Friday 7th September 2007 was excellent. We travelled from Manchester to Paris (Charles de Gaulle) with Air France to connect to our onward flight to Mauritius, with Air Mauritius. My trip report for this 24 hour voyage can be found
here
. Our return flights would be the reverse of the outbound but rather than travelling with Air Mauritius and their excellent Airbus A340-312, we'd be travelling with Air France all the way. Although Air France isn't officially the national airline, they are certainly a major player in the aviation industry and I was expecting a good level of service.
The Hayes and Jarvis representative (tour operator) left a massage in our hotel room the Friday before our departure to confirm our flight details. Our flight to Paris was scheduled to depart Mauritius at 0830z. It was a 1 hour drive from the Le Coco Beach to the airport and we needed to allow approximately 3 hours for check-in, so our arranged pick up time was 0430z. It was going to be another long day!!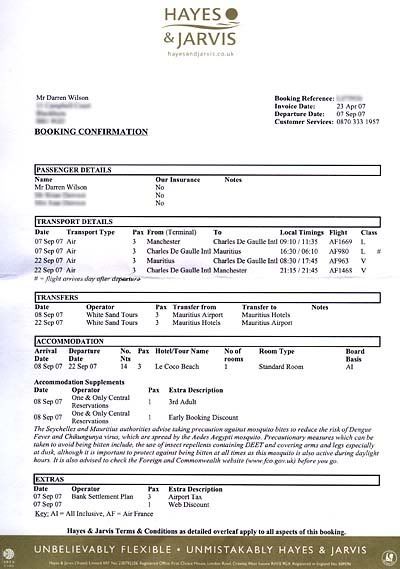 We enjoyed our last day on the beach followed by a quiet(ish!) night in the hotel bar to say our final farewells to the friends we'd made over the duration or our stay. We had planned to be in bed for about 2300z, but of course that never happened and it was something like 0030z!! It's our last night, what do you expect!! Every alarm clock we had was set for 0330z on the day of departure so we could check out of our room and have a coffee before we departed.
After what seemed like 5 minutes sleep, the alarms sounded and we checked, double checked and checked again that we'd packed everything and hadn't forgot anything. It's a long way back if we had! We made our way to the reception desk and handed our keycards in and checked out for 0400z. That gave us enough time to have a coffee or two, wake up and reflect on a fabulous holiday. Don't you just hate the moment before you leave, you feel homeless because you've checked out but also don't want to leave!! With the saying 'if you don't go, you can't come back' firmly in our heads, we finished our coffee and made our way to the front of the hotel and waited for the mini-bus.
Unlike the transfer to the hotel 2 weeks ago, we had to pick up from several adjacent hotels on route that took much longer than the expected 1 hour transfer time. It was more like 1.5 hours due to some passengers not being ready on time. Don't you just hate that! The drive, in total darkness through the winding rural roads finally reached the M1, the main road through Mauritius and it was just coming light by the time we reached the airport.
The airport isn't particularly big considering the size of aircraft using it. The main airlines servicing the airport include Air France, British Airways, Virgin, Emirates and of course Air Mauritius: all of which use large wide bodies such as the A340, 747 and 777. The mini-bus parked directly adjacent to the entrance for departures, which was quite busy.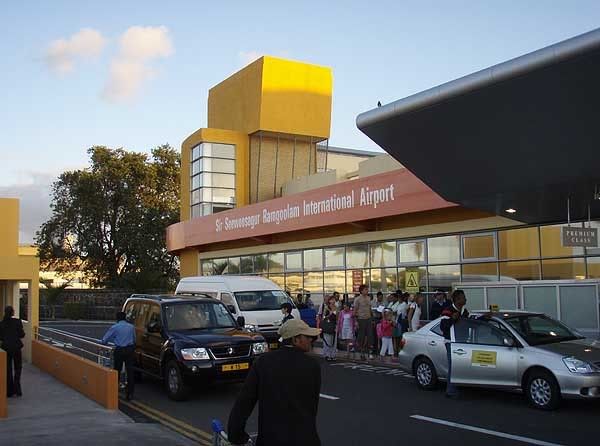 We collected our luggage and made our way in to the terminal. There is a small hall where non-travelling passengers must say their goodbyes. Only travelling passengers can proceed in to the check-in area. I think that's quite a good system, particularly from a security perspective. We joined the queue for the check-in area and after about 20 minutes, reached the front. We had to pass our entire luggage through x-ray machines before entering the check-in area. You'll probably notice there aren't many photos so far. That's because photography isn't permitted in this area and with the size of some of the security staff, I didn't want to risk it!
Once through the x-ray machines, we made our way over to the far side of the check-in area for the Air France / Air Mauritius check-in desks. There were plenty of desks open and two premium / business class desks for those fortunate enough to be travelling in style. We joined one of the queues and after about 30 minutes, eventually reached the front. It's not that the staff were slow, it was the volume of passengers checking-in. There are 474 seats on board the aircraft we were to travel back to Paris on, so it was obviously going to be full.
Once at check-in, we presented our passports and travel documentation to the agent along with my Flying Blue membership card. I wanted my air miles!!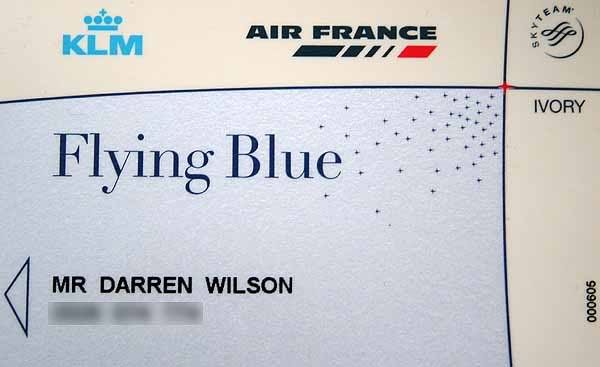 She processed our details and presented us with two sets of boarding cards and confirmed we were checked all the way through to Manchester. She also gave us a copy of the transfer instructions for Paris. It was easy enough transferring on the inbound flight, and we hoped it would be the same on the return flight. All our documents and passports were returned along with our boarding cards. Our allocated seats for the first flight were 66 J-L, and 17 D-F for the second flight. Excellent I thought, a window seat on both flights!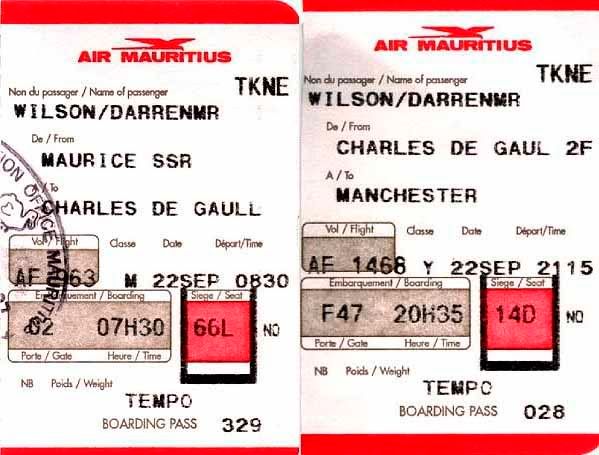 Once checked-in and before we joined the queue for immigration / security, we were advised we had to fill out a green immigration paper for departure. This required passport numbers and personal details. There was a small desk with pens and the forms provided for this adjacent to the immigration area. Once we had our papers filled in, we queued for a couple of minutes before being called, one by one, to one of the immigration desks. The officer checked our passports, boarding cards and ensured our documentation was in order before stamping our passports and allowing us through to security. Immediately past the immigration area, was security. We proceeded through with no problems and I was shocked that I wasn't searched!! That's the first time I've been through an airport in quite a while and not been search.
That was all the official rigmarole out of the way and we were finally in to the departure lounge. It was 0700z by this stage so we only had an hour before our flight would be called for boarding. We had a quick look around the duty free area to spend our last few rupees. For those travelling to Europe, it's well worth buying tobacco in Mauritius rather than back in Europe if you are connecting to onward flights to avoid the high European taxes for duty free goods, such as tobacco. It's far cheaper that way. Once we'd exhausted the shops, which also included a jewellers and designer clothes shop, I had a look out the huge windows overlooking the apron to see what delights the airport had to offer. In fact, it had a lot to offer!! There was a British Airways 747-436 at gate 4, preparing for its flight back to London Heathrow …..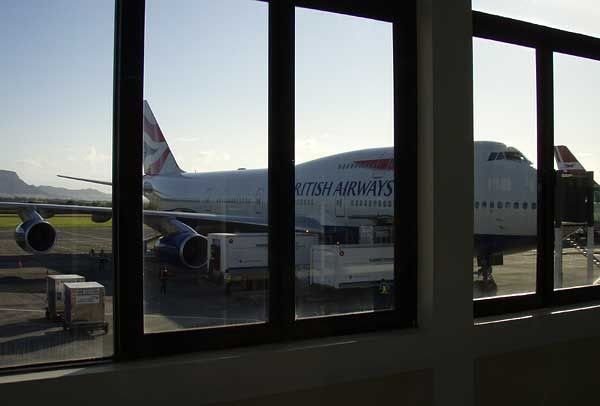 ….. and several Air Mauritius A340-300's along with their litter sister, an A319-100 tucked away on a remote parking area. This was 'Le Flamboyant' (3B-NBI) …..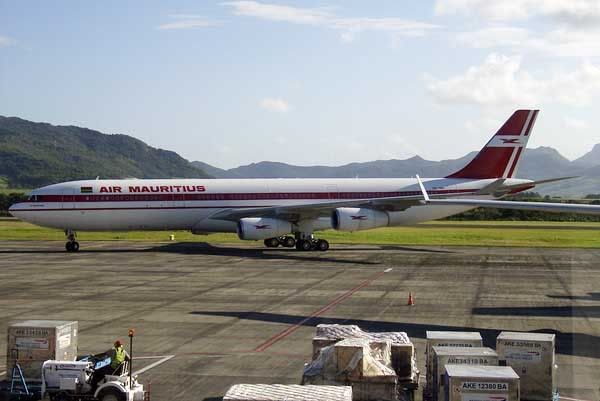 ….. which taxied on to stand 3, inbound from London Heathrow I think.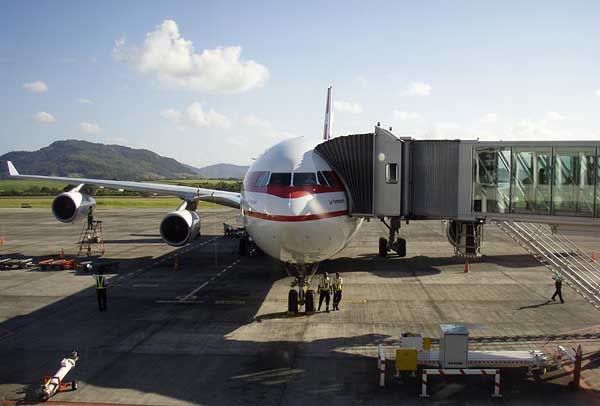 And of course, an Air France 747-4B3M at gate 1 which was operating our flight. It would be F-GEXB taking us back to Paris.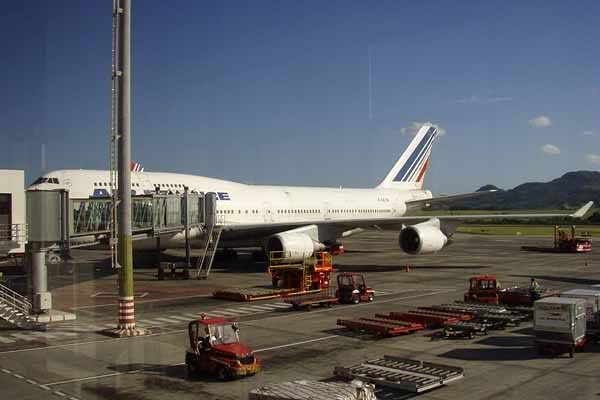 I was rather excited about my first experience of the Jumbo. One of the reasons we chose to travel Air France was because I knew the return flight would be operated by a 747-400. It's a beast of an aircraft you always dream of flying on and that day had arrived. I only wished we could travel on the upper deck rather than towards the rear given we'd been allocated row 66. At least I had a window seat.
Our flight was called for boarding from gate 1 on time at 0745z. As usual, those in business were called first. Passengers in rows 49-69 were then called, which was us. We made our way to the gate and handed in our boarding cards to the agent to be checked. I handed her my card and for some reason, the machine rejected it. She said 'un moment s'il vous plaît', and consulted her colleague as to what the problem may be. Apparently, there were two passengers with the same name so it was to ensure it was the right person. I'm glad that was all it was!!
We turned around the corner and made our way to the air bridge which was a short walk down a corridor. My eyes were fixed on the shear size of the aircraft. The A343 we'd arrived on was big, but this was in a different league! Once we got to the airbridge, I just had to get a shot of the nose and 747-400 decal to remind me of my first Jumbo flight.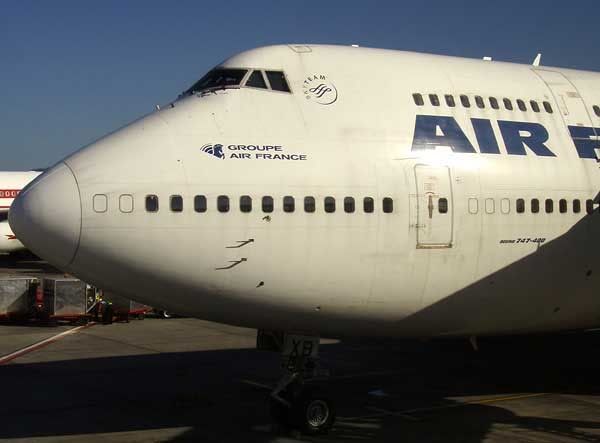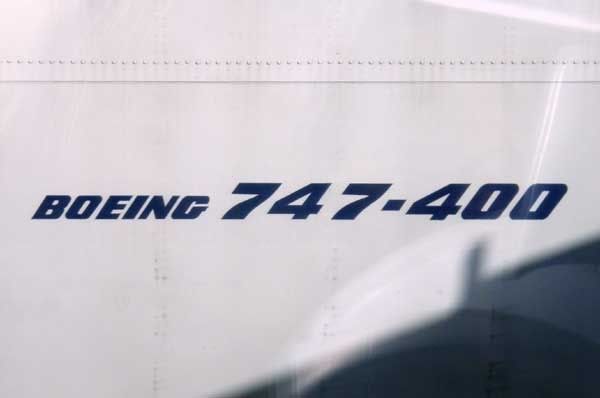 There was a small queue at the end of the air bridge while passengers were directed to their seats. I got a view through the door as we approached the aircraft and I turned round to those in our party and said 'I wish we were going up those steps'. I stepped onboard the aircraft to be greeted by the cabin crew. They looked in good spirits. He said 'bonjour monsieur, can I see your boarding card please'. I presented it to him and was expecting to cross to the starboard side of the aircraft and walk to the rear. To my surprise, to be honest shock!!, he said your seats are up the stairs on the right. I couldn't believe it. Not only were we about to fly on the jumbo, we would be riding in the upper deck. Most excellent!!
One of my reservations about travelling with Air France was the economy (Tempo) class on the 744 isn't exactly inspiring. The main deck is configured 3-4-3 with 31" seat pitch and no seat back screens (IFE). In this day and age, that's very basic and not what I am used to on long haul flights. However, the upper deck is more like it. I climbed the steps which leads to the rear of the upper deck cabin by the galley, then turned 180 degrees towards the seating area. With the narrower fuselage, it's configured 3-3 with only 10 rows of seats. The seat pitch is much more spacious at approximately 34" and all seats are equipped with seat back screens or fold out ones from the arm rests. Power ports for laptops were located beneath the seat. This was more like it!! I found out later the upper deck is normally the reserve of family and friends of the airline / cabin crew, and frequent fliers (Flying Blue members). Since I had become a Flying Blue member before this trip, I'd been given upper decks seats. What a bit of luck (calculated planning!), thanks Air France!!
We took our seats and the remainder of the passengers boarded the aircraft. It took quite a while for everyone to take their seats for take off, not surprising given the number of passengers this beast of an aircraft can accommodate. 5 minutes before our flight was scheduled to depart, an announcement was made to say we were nearly ready for departure but it would be about 10 minutes behind schedule, not too bad. While we waited, I enjoyed my last views of Mauritius out of the window, especially since it was dominated by an MK A343 (3B-NBJ 'Le 'Chamarel').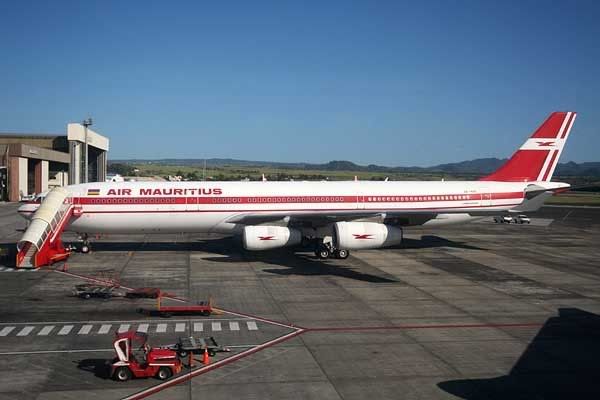 The skies looked perfect for flying with light scattered clouds and perfect blue skies. It's amazing how high you are in the upper deck, we looked down on the A343! 5 minutes after our 0830 scheduled departure time, it was announced that we were now ready for pushback. Once pushed back, the four CF6-80C2B1F turbo-fan engines were started one by one. I love the sound of the engines on the 747; they have a distinctive soundtrack once all 4 are running. It was quite quiet in the upper deck though, you could only just hear them.
We taxied on to the runway 14, turning left to backtrack to the turning area. Mauritius doesn't have a parallel taxiway. As we made a 180 degree turn to lined up for a 32 departure, I noticed the perimeter road and fence-line was quite close to the runway. That would make a great spot for photography. It would be ideal in the morning when the heavies are arriving for landing and line-up shots. We lined up, facing the north-west and waited for a few moments. The engines then burst in to life as the throttles were pushed forward, brakes still applied to ensure the engines were stabilised and performing as expected before the brakes were released. The throttles were then opened up to take off power and we roared down the runway. This was a far more powerful take off than I was expecting. The g-forces and acceleration was far greater than in the A340-300 we arrived on. We blasted past the terminal building …..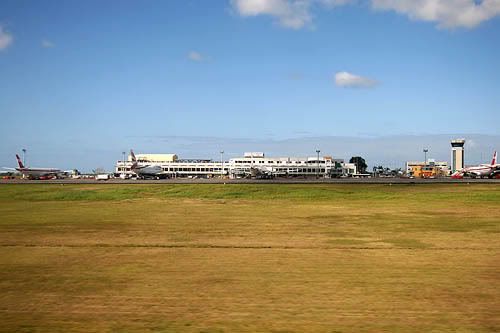 ….. and after approximately 45 seconds, rotated. It was almost like we were flying before we took off because of the height of the upper deck!! Rotation was very smooth and we were soon powering in to the perfect blue sky. The landing gears were retracted and we headed out over the Indian Ocean.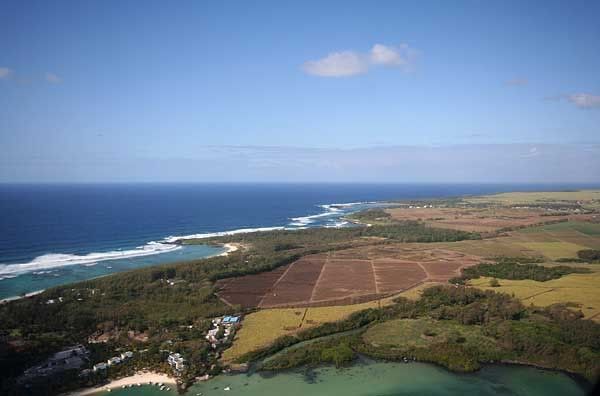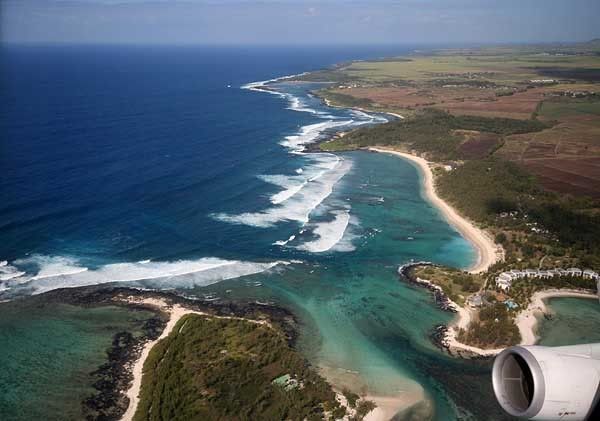 You can see our shadow on the Indian Ocean!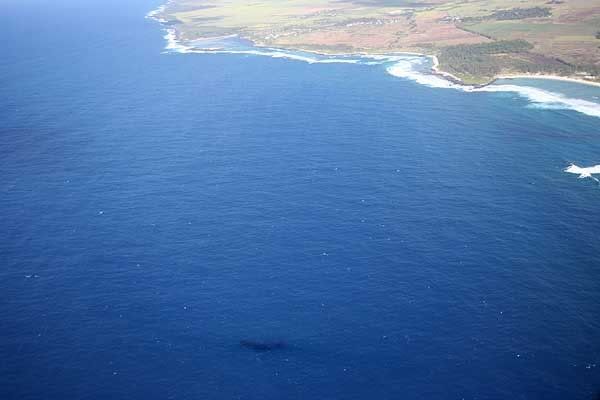 We then made a right turn, following the coastline which provided some excellent aerial views of the island.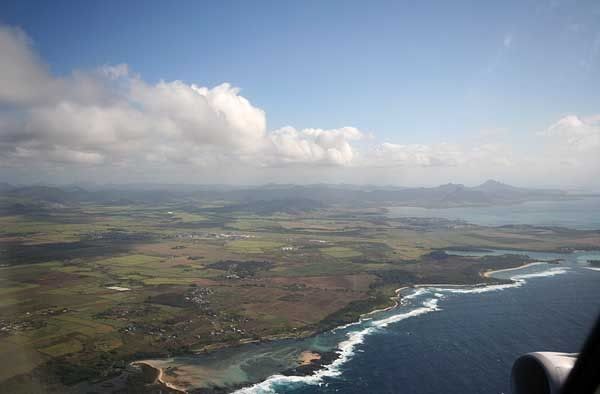 I recognised the capital city of Port Luis before we turned leftand lost sight of land.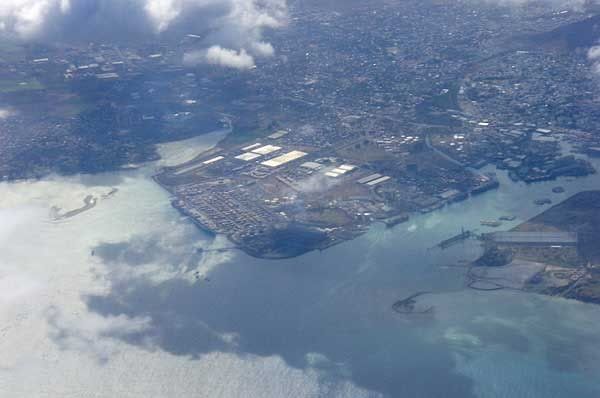 There was a CRT screen located above the isle showing the sky map. The sky map could also be selected on the seat back screen. Our route would take us north-west pretty much on a direct route to Paris. Once we left Mauritius, this track took us to the south of the Seychelles hitting land to the north of Mombassa, Kenya. We'd then route through Ethiopia, cross the deserts to Egypt and Libya before crossing the Mediterranean Sea to the west of Italy. Once across the Alps, we'd start our descent in to Paris completing the 5858 nautical mile flight.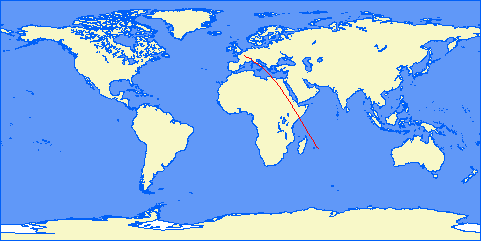 We reached our initial cruising altitude of 33,000ft and after one hour, breakfast was served. This comprised of succulent pieces of Pineapple, croissant, fromage frais, a muffin, cheese and fresh orange. This was followed by a choice of tea, coffee or hot chocolate. I opted for hot chocolate! The breakfast was quite good and very welcome since we'd been awake for 6 hours at this stage and hadn't eaten.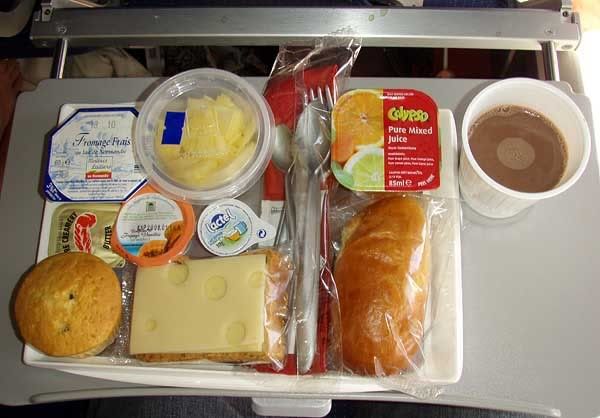 After breakfast was cleared, I noticed on the sky map we weren't far from land. I kept checking out of the window, and eventually, we broke land. This was the Kenyan coastline, which looked deserted.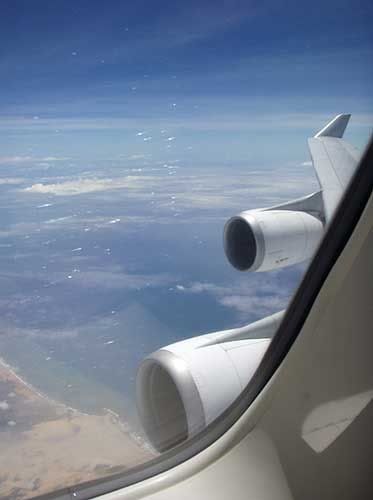 I had my eyes glued to the window for a good 30 minutes watching the world pass beneath us, keeping an eye on the impressive brace of engines.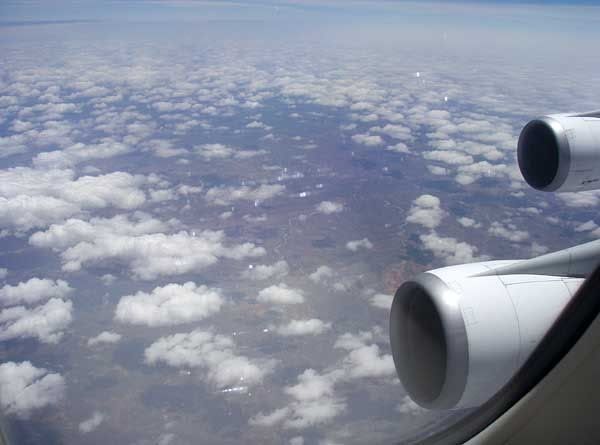 As there wasn't much to see, I thought I'd have a walk with the camera! First, was a cabin shot of the upper deck cabin:
View Large
View Medium


Photo © Darren Wilson
I then had a walk down the steps for a closer look at main deck. I walked up the starboard isle towards the back, taking a cabin shot on my way;
View Large
View Medium


Photo © Darren Wilson
I was not impressed with the main deck at all. The measly seat pitch of 31" has everyone crammed in like sardines and is split in to 4 sub-sections. In each section, there was only one screen above each isle located at the front of the section. The screen was small and would give you eyestrain and neck ache after a while. Not ideal on a flight of 11 hours. I walked to the back of the aircraft, then back down the portside isle to the steps. It must have taken 5 minutes to stroll around; this bird is huge!!
I thought I'd better not enter the business class section to have a look, so I went back up the steps to the upper deck. I was so glad we'd been allocated these seats. The upper deck is so much quieter and relaxing than the cramped main deck. I got back to my seat and thought it was time for a drink. The trouble is, the cabin crew had disappeared. I wasn't the only one who thought that; other passengers had mentioned this as well. In the end, we just went to the galley in the rear of the upper deck and helped ourselves to drinks. Soft drinks were in one draw and the miniature bottles of spirits and beers were in another. I'm not sure if this was expected of passengers, but I've never known 'help yourself' on this scale before. I hope the passengers on the lower deck had better service because I'm sure over 400 passengers moving around the aircraft for refreshments would make the auto-pilots work overtime! I helped myself to a coke and took my seat. It was a little early in the day for anything stronger. We were just to the west of Addis Ababa, the Ethiopian capital by this time.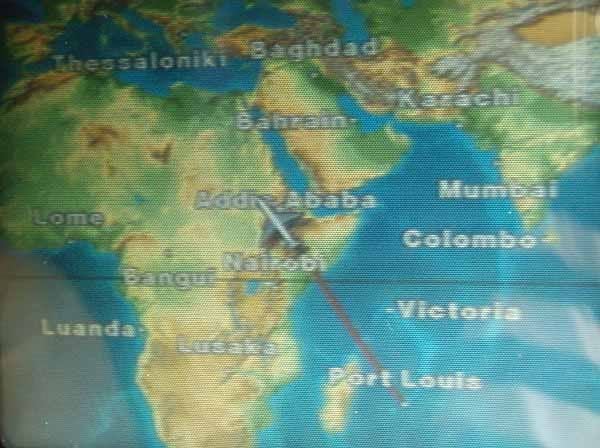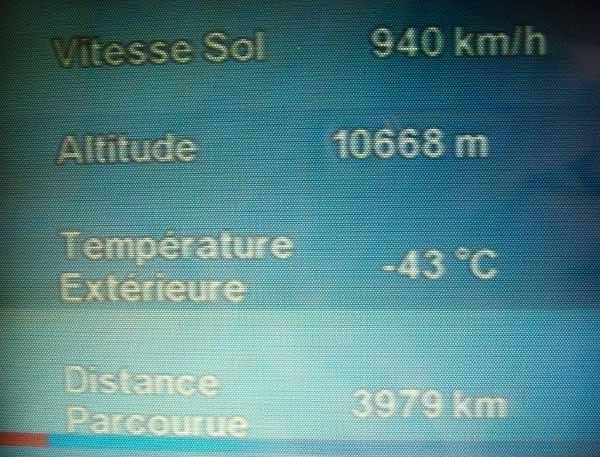 I had a glance through the magazine and IFE guide to see what would be showing on the seat back screen. I thought I'd have a watch of Spiderman 3 since I hadn't seen it before. Before I did, I helped myself to some more drinks. The cabin crew were still nowhere to be seen so I grabbed a bottle of coke and topped up the glasses of those travelling in our group, as well as those to the rear of the cabin as I took the now empty bottle back to the galley!
Spiderman 3 was quite good. A little far fetched but that's what you would expect from a film based on a cartoon character. One problem I did find while watching was the screens are very reflective compared to others I've used. Even though the sun wasn't shining directly through the window, it was difficult to see what was going on during darker scenes. It wasn't too much of a problem, but you did miss parts of the film. The screen was big enough though, approximately 6".
Just after the film had finished, and about 6 hours in to the flights, the aroma of lunch became apparent. The cabin crew finally made an appearance and lunch was served. This comprised of a pasta starter, beef in a tomato sauce, two bread rolls and a lemon tart accompanied by a bottle of red wine. It was pretty good. Not the best airline meal I've had, but good.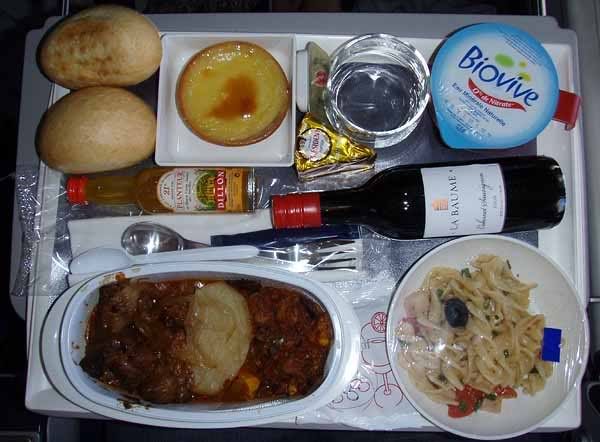 Once the meal service had finished, the cabin crew once again disappeared and we didn't see them for the remainder of the flight. We just helped ourselves to the contents of the galley whenever we wanted refreshments. We were by now well over the deserts of Africa, which took some time to cross. The colours were very distinctive ranging from orange, then slowly lightening in colour to an orange/beige hue as we approached the Mediterranean side.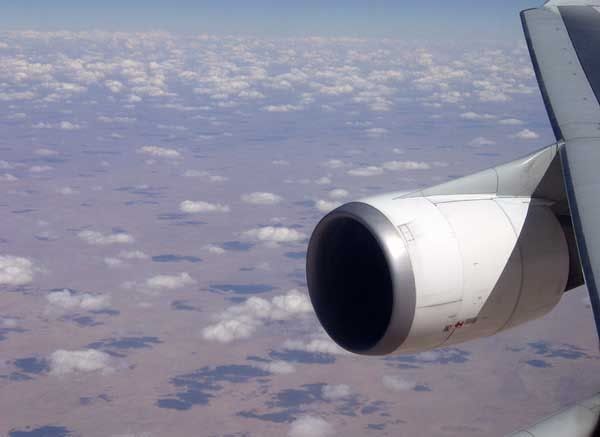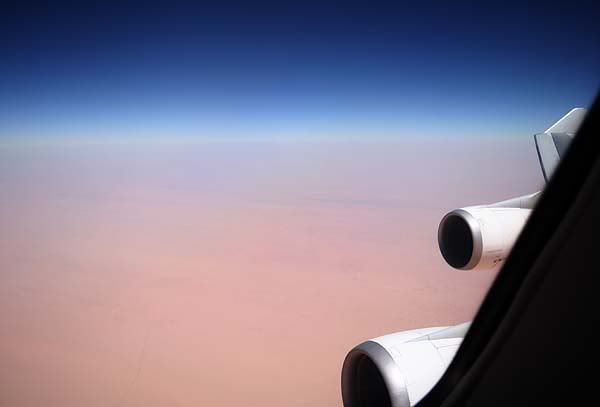 After about 8 hours of flight, we finally crossed continental Africa and reached the deep blue of the Mediterranean Sea. The sky map showed we were to the east of Libya and were heading across the sea to the west of Italy.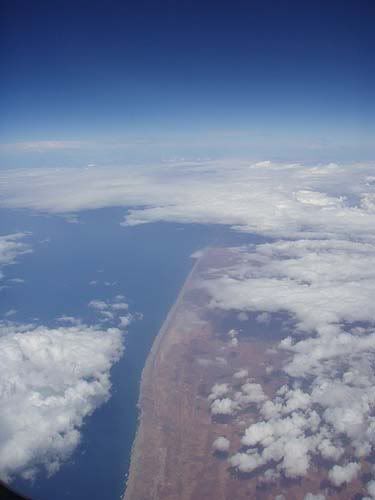 The remainder of the flight went quite quickly. The captain made a series of announcement before we crossed the Alps, pointing out Mont Blanc.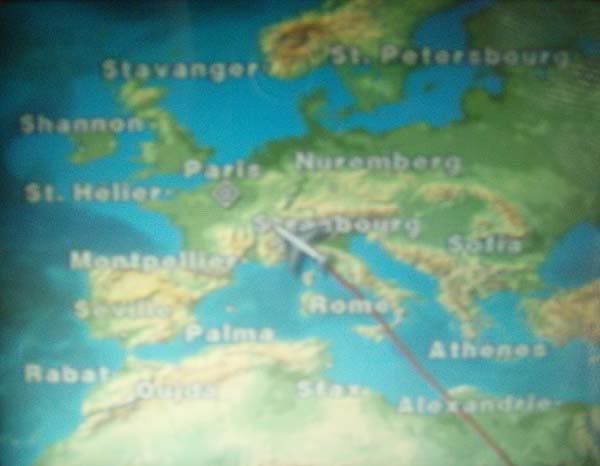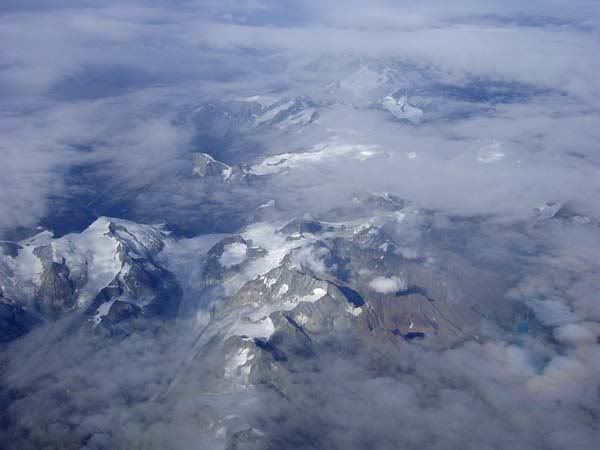 Most of the announcements were made in French, but we gathered that it was the last day of work for one of the Air France cabin crew. The flight attendants, and the member of crew leaving did a tour of the aircraft dressed in party clothing and were obviously enjoying giving the person a good send-off. Some of the upper deck passengers turned out to be Air France crew who had been over to Mauritius for a party for the crew member and were travelling back to celebrate their last flight. That was all well and good, and I wouldn't begrudge anyone from having a final farewell, but they still had a job to do and shouldn't be neglecting the passengers in the manor they were. If I did something like that at work, I'd get a warning.
Once over the Alps, we crossed the French border and started our descent in to Paris. Our final cruising altitude was 37,000ft. Normally, cabin crew would make rounds to pick up any rubbish, any lose objects that didn't need to be in the cabin, ensure isles were clear and seat belts were fastened. None of this occurred but you could hear them chatting and joking away in the galley to the rear of us. Not very professional.
As we approached, I could see other aircraft off to our right that must be on approach to a parallel runway. I felt the aircraft pitch up as we flared over the runway for landing on 27L (I think!). I'd read about how smooth the 747 was on landing due to the cushioning effect of the air compressing below the aircraft (ground effect), but I wasn't expecting it being as smooth as it was.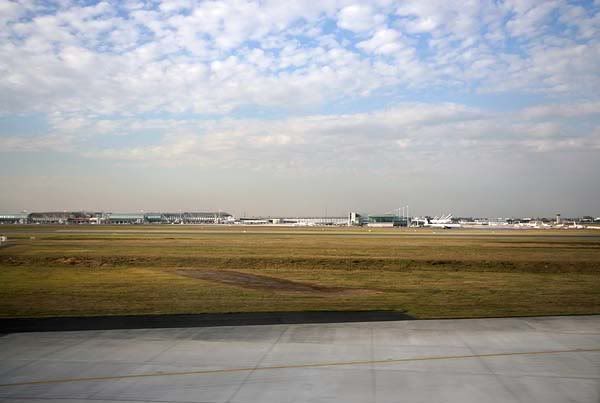 The main landing gear gently touched the runway and the nose was slowly lowered. I never even felt the nose gear touch the ground! I was expected a judder, something but the brakes and thrust reverse were slowing us down when I though we were still in the air! It's deceiving when you are this high off the ground. It was a great landing. Touchdown was at 1735z, 10 minutes ahead of schedule.
We left the runway and wound our way down the series of taxiways and over to Terminal 2C. I'm not sure which gate we parked at, but it was 2 or 3 away from the gate we departed from 2 weeks earlier, probably C85. An Air France 777 was parked on the gate adjacent as we came to a rest and the engines shut down.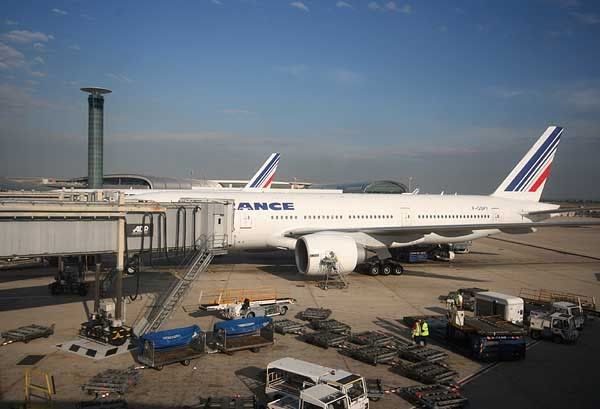 That was an excellent flight. I was impressed with the jumbo as an aircraft but the economy configuration was less than impressive. The upper deck cabin was much more impressive. My biggest complainant was the cabin crew, or lack of them. I got my bag from the locker and we made our way to the steps to disembark the aircraft. We were to leave through the L1 door via an air bridge and pass through the business class section. This section of the aircraft was quite spacious and the seats looked very comfortable. I managed to get a quick shot although it was quite rushed so not the best.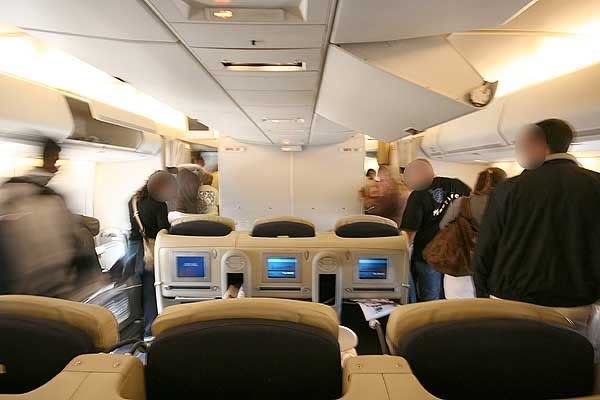 We made our way up the air bridge and entered the terminal. We had to transfer to Terminal 2F for our onward flight to Manchester in 3.5 hours time. Our first experience of transferring 2 weeks previous was very good. It was a simple process and this time was just the same. It was a short walk from the gate to the transfer busses, no more than 2 minutes. As luck would have it, the bus stop was right in front of the aircraft we'd just disembarked. I manged to get a shot of the aircraft while we waited for the bus to arrive.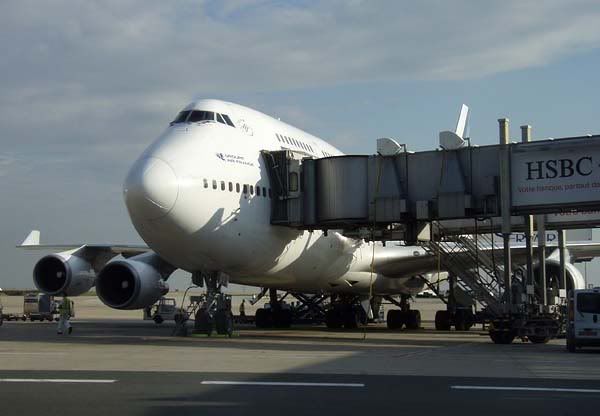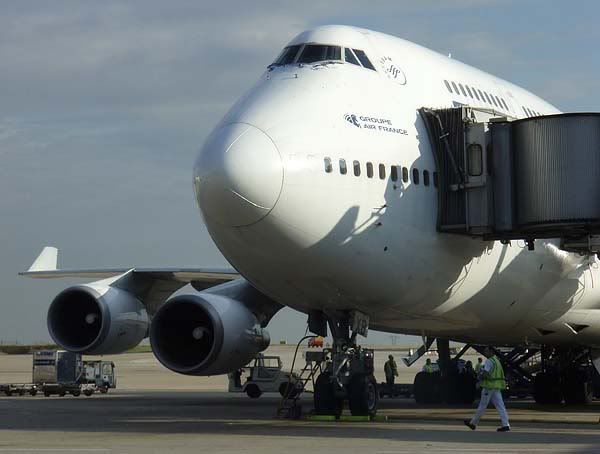 It was a bit of a scramble for the bus and once onboard, a bit of a crush. We were crammed in like sardines! The screen showed it would take around 20 minutes to reach 2F from 2C so I grabbed hold of the overhead rail and enjoyed the airside views. We stopped at several points on the way to let people on and off the bus and some struggled to get to an exit given the number of passengers, so it took a little time at some stops. We eventually reached 2F and disembarked. Once in the terminal, we had to proceed through security checks. Our bags were screened and some people were searched. A member of our party was searched which makes a nice change from me! Once through security, we headed towards the departure lounge and looked at the screens to see which gate to expect. It was showing F47. From leaving the aircraft to entering the terminal took about 45 mines, not too bad.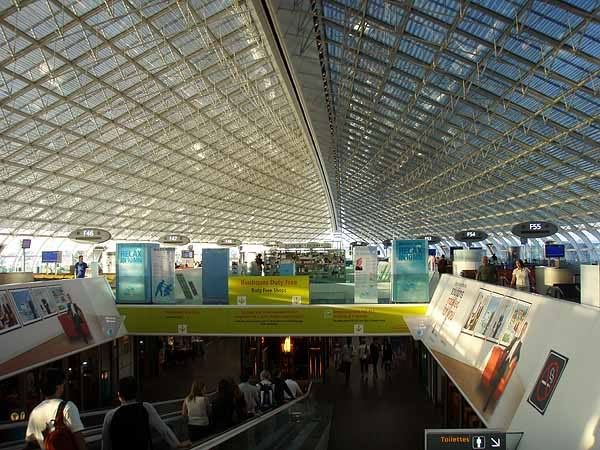 Terminal 2F looks more modern than 2C. It's more open plan and has gates on both sides. We had a quick look around the duty free shops since we still had over 2 hours to kill before our next flight. There were the usual array of tobacco and alcohol on sale along with jewellery and gifts. Because we would be travelling to a European destination, tobacco was very expensive once the tax was added (the days of duty free shopping are long gone). As we wouldn't be purchasing anything, I had a walk around the gates and watched the aircraft movements. It was starting to get dark at this stage with lots of glare from the massive pains of glass so photography was impossible. There was a Korean 747-400 boarding for its long flight to Soule, but as expected, the terminal was dominated by Air France Airbus' departing to European destination. Since the viewing was repetitive, we took a seat by gate F47 and got a coffee from the café 3 gates away. Our aircraft arrived on time, 1 hour before our scheduled departure time. It would be F-GUGB, an Airbus A318-111 as expected.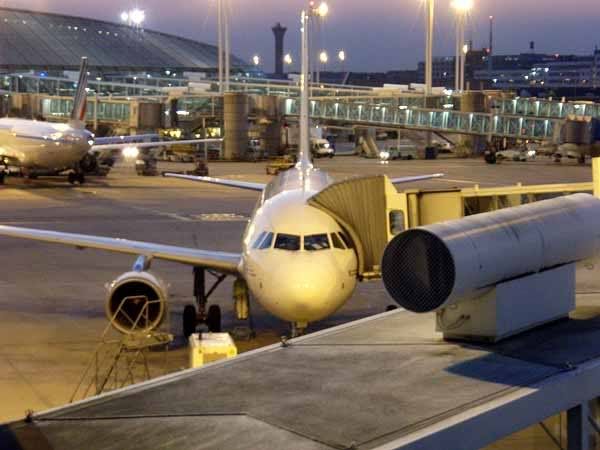 To our surprise, boarding for the flight was called quite early. I wasn't expecting to board while 2045, it was only 2030. We finished our coffee and proceeded to the boarding gate. The air bridge down to the aircraft was quite steep. It must have been designed with larger aircraft in mind. We boarded the aircraft from the L1 door to be greeted by two members of cabin and a big 'bonjour'. I took my seat, 14F which are the same as on the A320 with 30" seat pitch. First impressions of the aircraft were excellent. This was a relatively new aircraft so looked clean and fresh. It looked small compared to all the other Airbus' I'd travelled on though!
The flight wasn't full, probably 2/3rd full so everyone boarded in good time. To our surprise, the Captain made an announcement and said we are ready to go and have been given clearance to depart 10 minutes early. Just before we pushed back, I got my last views of Charles de Gaulle airport.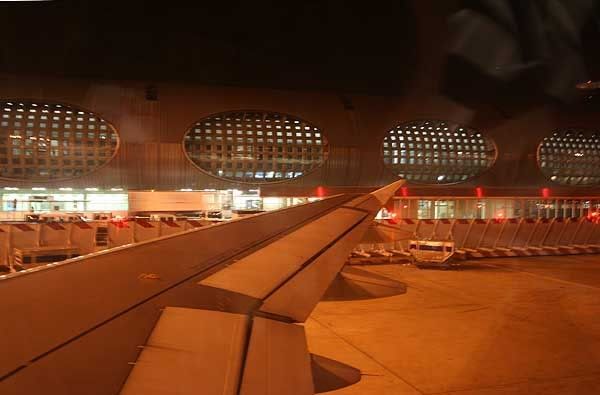 The engines were started and the characteristic barking sound of the hydraulics audible as we pushed pack at 2105. We taxied down a maze of taxiways and eventually lined up on a runway. I'm not sure which one it was, probably 27L but I couldn't be sure. The engines spooled and we powered down the runway and quickly rotated. These little 'buses have plenty of poke! We climbed in to the dark sky and made a right turn to the north-west for Manchester. The climb rate was pretty impressive; it felt pretty quick.
Our route took us from Paris, over the Channel Islands and the English Channel to the west of London then up the spine of England before our descent in to Manchester, 366 nautical miles. Our cruise altitude would be 30,000ft.
The cabin crew were soon released to commence their service. Because this was a short flight, they were quick off the mark and announced they would only be making one trip through the cabin for drinks. If we wanted, we could order 2 for the duration of the flight. I wasn't greedy, I just got a can of Stella and enjoyed the views out of the window. There was a firework display somewhere between Paris and the French coast that was interesting to watch. It's not often you see fireworks from above!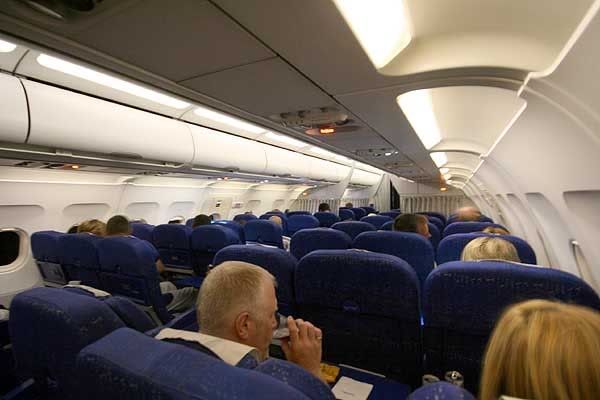 Before I had chance to finish my drink, the cabin crew announced they'd be coming through the cabin to collect rubbish as we were about to commence our descent. It only felt like 10 minutes since we took off! I quickly finished my drink and watched out of the window for the familiar landmarks of north-west England. It was quite clear tonight, not much cloud, which is unusual for this part of the world!
Once we made a long left hand turn, I know we'd turned on to final approach for runway 23. At one stage, I though we may be landing on 23L, as I'd done on my previous (and quite memorable) flight in to Manchester in June (
LS762
) as we seemed higher than normal. Due to runway maintenance, 23R had been closed at night during the summer. When the car park and Terminal 3 came in to view, I know it would be 23R and not 23L. Maybe we descended slightly steeper than normal? I felt the aircraft pitch us as we flared for landing. The landing felt a little harder than normal, a good positive contact with the tarmac. Since this was a night landing, no reverse thrust was used for noise abatement. The brakes were applied moderately and we taxied off the runway by the aviation viewing park, where Concorde greeted us. You always know when you've landed in Manchester when you see Concorde! Touchdown was at 2116z, 30 minutes ahead of schedule. I don't know why Air France states a flight time of 1 hour 30 minutes; this flight was only 50 minutes, the outbound flight being 1 hour.
We taxied over to Terminal 2 where the aircraft was to night stop. The aircraft operates the first of five Air France flights to CDG at 0630 (AF1469) the following morning. The engines were shut down and that was the end of a fantastic holiday in Mauritius. A KLM flight from Amsterdam parked at the gate to the side of us. That must have landed behind us. The doors were quickly opened and we made our way up the air bridge and in to the terminal. After the long walk to security, we were met by a big queue. The notices said due to more stringent passport checks, it would take longer than usual. According to time indications on the notice, 45 minutes!! They weren't wrong. It took the best part of 45 minutes before our passports were checked. In front of us was a familiar face, Rude Gullet the ex- Chelsea / Newcastle United manager and Dutch international. Manchester United was playing Chelsea the next day so he must have flown in to comment for Sky Sports.
Eventually, we made it through security and found the carousel for our luggage. Did they make the connection? Luckily, they had and we were soon repatriated with our suitcases. Our final leg of our journey home, a 60 minute drive north from the airport completed our 12,000 mile round trip.
To sum up, our time in Mauritius was magical. It's well worth embarking on the long trip to enjoy the delights the island has to offer. As for Air France, I have mixed feelings. Their European services to and from Paris were excellent. The aircraft were modern, comfortable and the cabin crew excellent. The transfer through the Charles de Gaulle was hassle free although the transfer busses are rather congested. The Air Mauritius flight outbound was faultless and I'd have no hesitation in recommended them to anyone. The Air France flight from Mauritius however, I was unimpressed by. I was impressed by the airframe, the 747-400 is a beast of an aircraft and very enjoyable to be aboard. But the cramped interior and lack of facilities in economy was uninspiring. I was grateful to have an upper deck seat with the extra facilities and room I'm more accustomed to on long haul flights. Maybe we were unlucky with the cabin crew. They were in a party spirit to celebrate one of the staff, and friends leaving for pastures new. However, I would still expect them to perform their duties in a professional manor and not neglect passengers for pretty much the whole of a flight. The cabin crew did not impress me at all and in complete contrast to their shorter flight colleagues. Maybe it was just a one off due to the circumstances? I did have lots of respect for Air France cabin crew after the text book evacuation following the Toronto runway over-run incident in 2005, but they've gone down in my estimation after this experience. I'd give them the benefit of the doubt because of the circumstances.
That was my last trip of 2007. My next flights are in March 2008 with Bmi and their Airbus A330-243's to/from Antigua from Manchester.
Until then, happy flying!
Darren
My other trip reports:
BY154A: MAN - UVF March 2005. Long With Pics & Vid
(by
Dazbo5
Jul 21 2006 in Trip Reports)
St Lucia - Manchester, via Barbados, TOM Boeing 767-304ER (G-OBYF) 27th March 2005, BY154A+B.
Bmi Flight BD7365 (charter), Manchester (EGCC) – Dalaman, Turkey (DLM)
Bmi Flight BD7366 (charter), Dalaman, Turkey (DLM/LTBS) - Manchester (MAN/EGCC)
FCA048: MAN - VRA March 2006. Long With Pics
(by
Dazbo5
Jul 21 2006 in Trip Reports)
FCA049: Varadero, Cuba Back Home To Manchester
(by
Dazbo5
Aug 5 2006 in Trip Reports)
Onur Air OHY380/379 MAN-DLM-MAN September 2006
(by
Dazbo5
May 19 2007 in Trip Reports)
MAN-PVR Via SFB, First Choice FCA012 14/03/07
(by
Dazbo5
Apr 10 2007 in Trip Reports)
PVR-MAN, First Choice Airways FCA013 28/03/07
(by
Dazbo5
Apr 20 2007 in Trip Reports)
Jet2.com LS761 Blackpool - Malaga 8th June 2007
(by
Dazbo5
Jun 24 2007 in Trip Reports)
Jet2.com LS762 Malaga - Blackpool 10th June 2007
(by
Dazbo5
Jul 5 2007 in Trip Reports)
Manchester-Mauritius Via Paris, Sept 2007 (v.long)
(by
Dazbo5
Jan 2 2008 in Trip Reports)