23.02.08 BA177 747-436 G-CIVH 13K
1st Flight on this aircraft & 10th 747-400 Flight
SCH DEP 13:35 SCH ARR 16:15
ACT DEP 14:10 ACT ARR 16:48
View Large
View Medium


Photo © Mark Ralph
Despite the late flight time, we decided to leave early to ensure plenty of time to relax in the lounge prior to departure, as a result we left the house at 9am, arriving at Heathrow Terminal 4 just before 10am,
Upon arrival at Terminal 4, It was very busy, such that a queue system was evident for security, for those who know T4 it stretched back to the KLM ticket desks!
After joining the queue for Club World check-in, we were reached an agent after around 5 minutes, bags were tagged and we were off.
Thankfully our boarding passes had a Fast Track sticker on them, this enabling us to bypass the huge queue for security, that said it still took 15 minutes to clear it, not bad for a busy Saturday.
Didn't bother with any shops, just headed for the BA Terraces at Gate 1 to relax before the flight.
The lounge was pretty busy on both levels, I managed to snag a couple of seats and a table together in the rear of the lounge, it's a but gloomy there but at least it was quiet.
Whilst there, we both had coffee and a bowl of fruit, just a small snack before the lunchtime spread J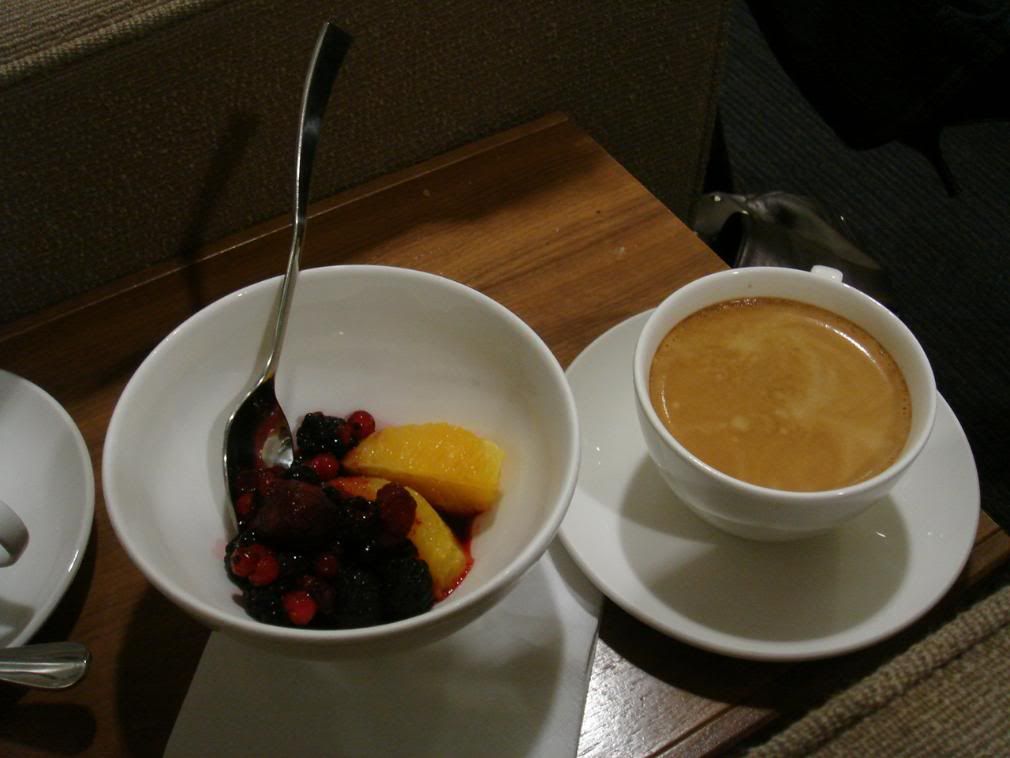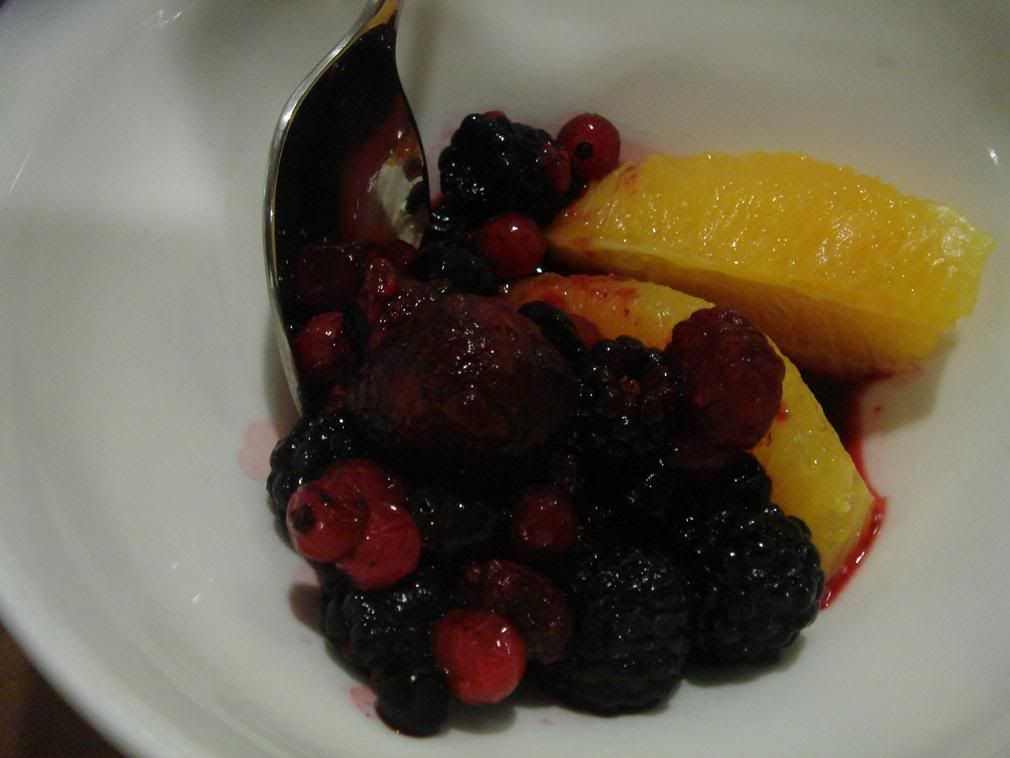 Our relative peace and quiet was destroyed by a couple arriving, his phone ringing for ages before answering and stealing our table – we still had stuff on it! - Thankfully I found a new seating location which was far better than this – I don't like rude people and these were just plain rude!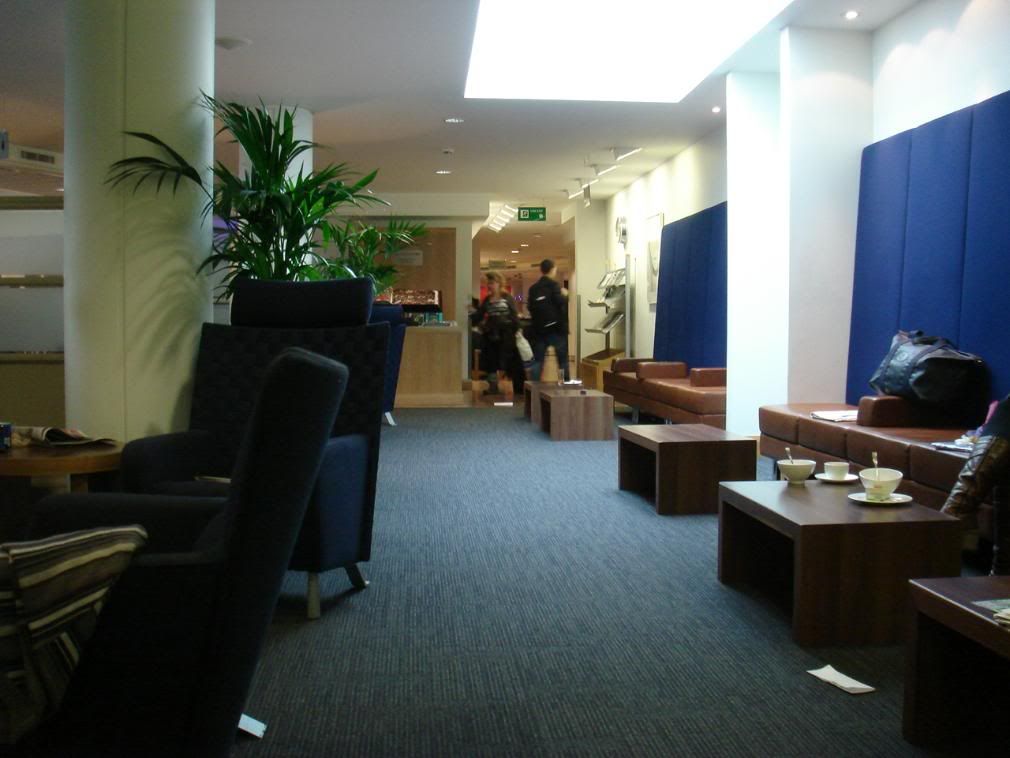 The lunch servings started just before 12:00 so had to have a plane and glass of Merlot or 2, nice food and the wine was excellent too!
Some guy's arrived and were pretty tired,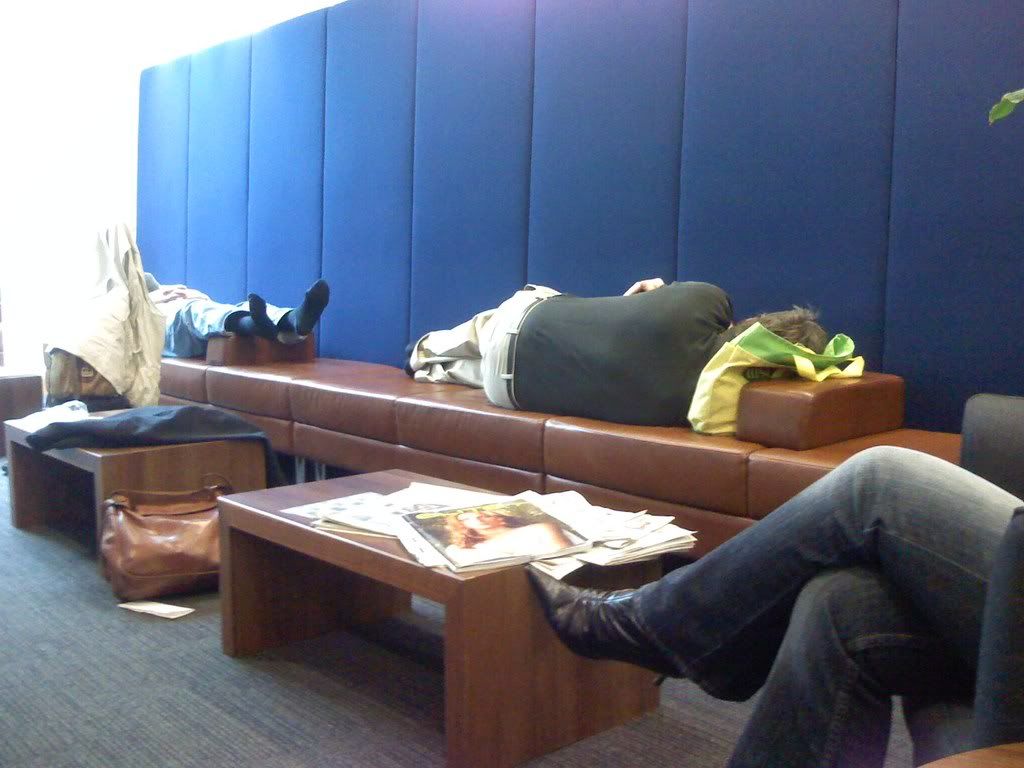 Boarding was announced at 13:18, boarding via gate 22, we had already arrived at the gate since I new it was a fair walk from the lounge.
Our plane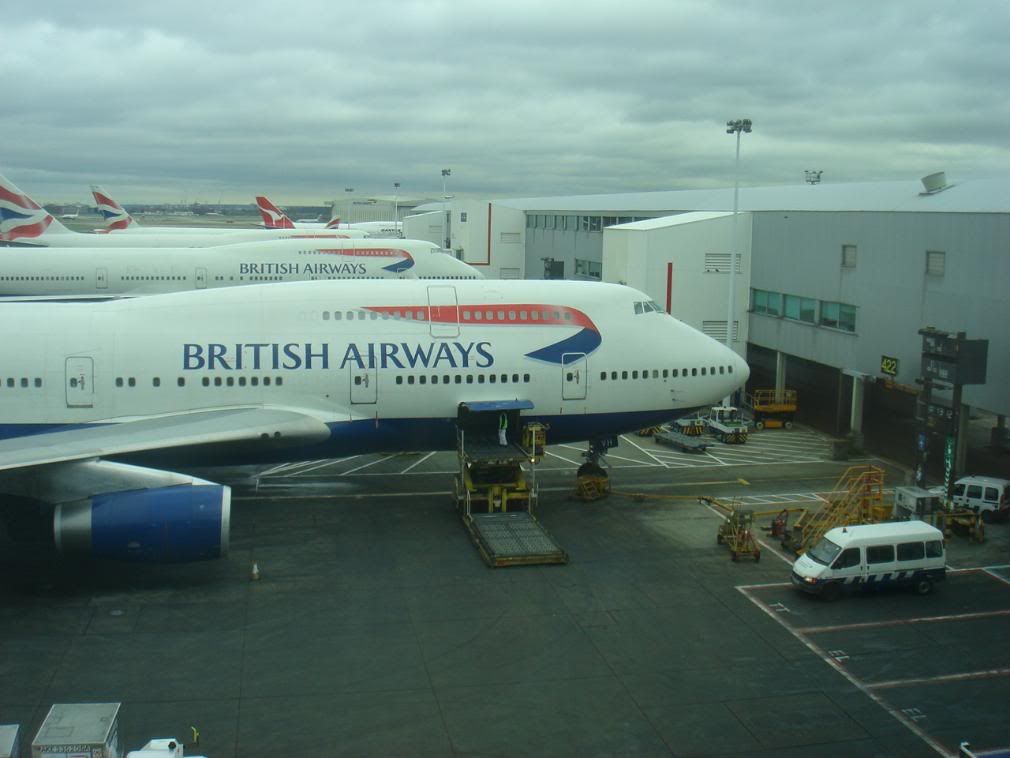 Boarding was slow this morning with no apparent pre-board/priority boarding for J & F passengers, after a few minutes of going no where I decided to enquire with a member of OCS or whatever the security company is, he advised BA don't have sufficient staff these days for priority boarding. In addition, I managed to speak to one of the BA ground crew who was overseeing the boarding today, he shouted no staff at me and walked off, nice.
After he walked off, the same security guy I spoke to earlier called for F & J to board via a the back of the desk.
We were greeted by a smiling crew member at the plane, through the galley and to the left, our seats were 13 J&K today, my seat 13K
Coats were taken and pre-departure drinks were offered, Water, OJ & Champagne, we both took the latter.
Safety demo
Push back was later than scheduled, but we only had a short taxi out today as departure was from 27L this morning.
As we pulled onto the runway, the damaged to the grass from G-YMMM some weeks ago could clearly be seen – wheels up at 14:36.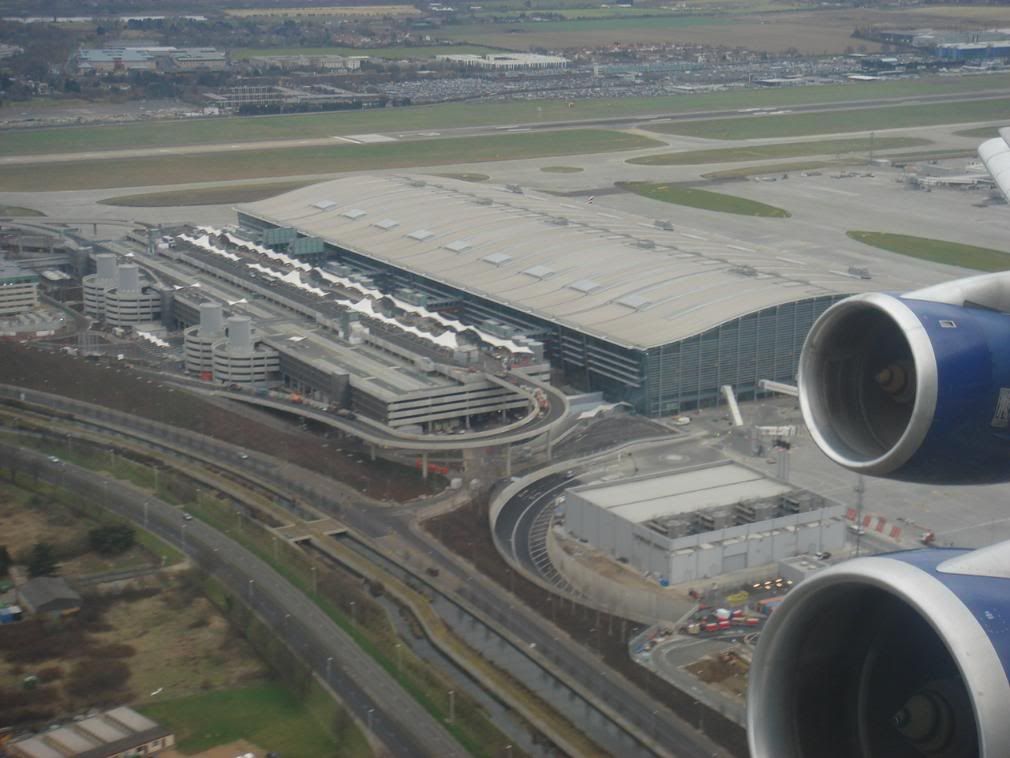 Once cleared to move, the crew came around with hot towels, amenity kits and today's menu.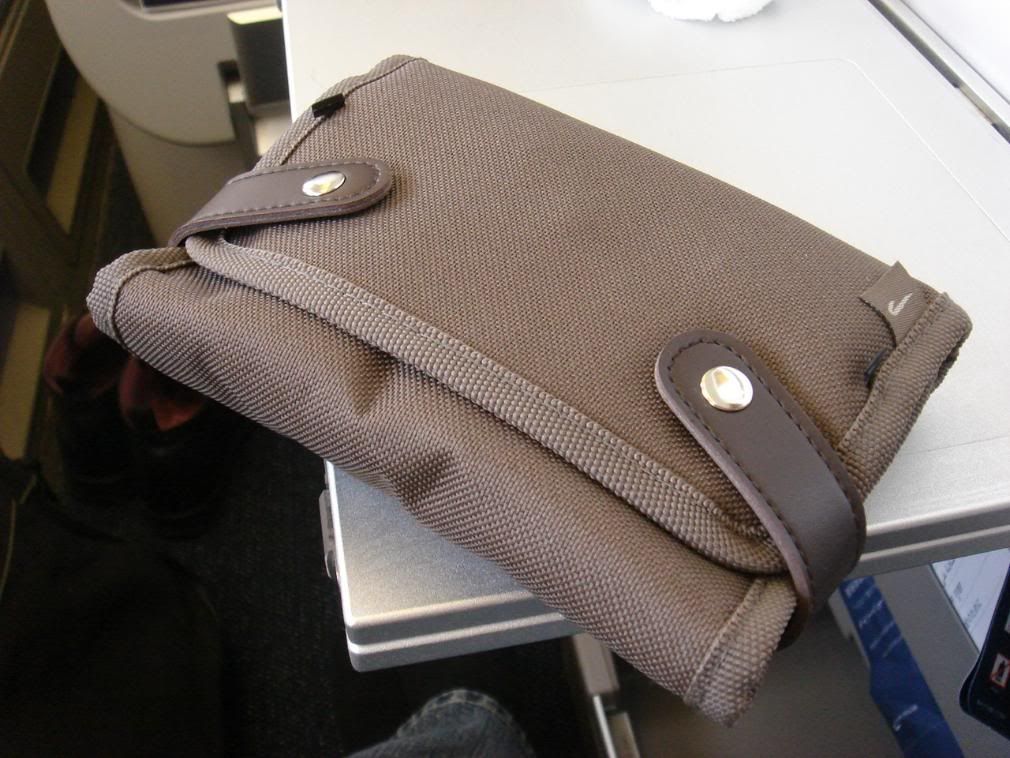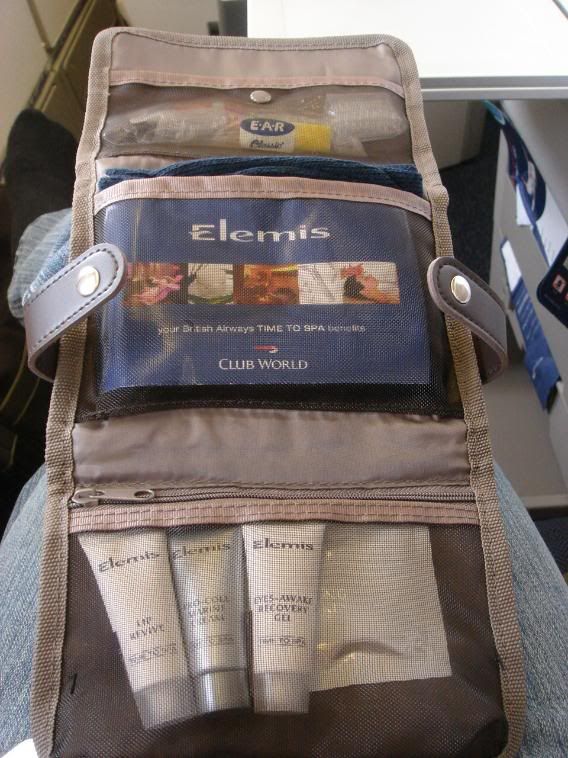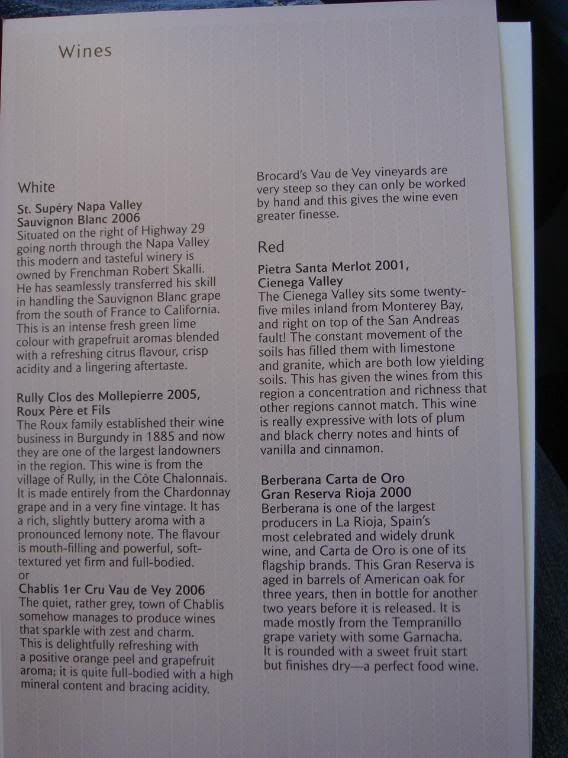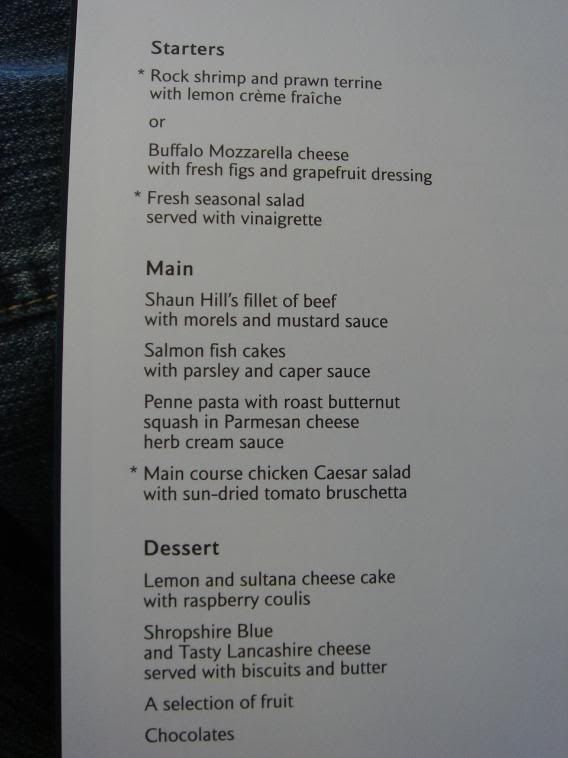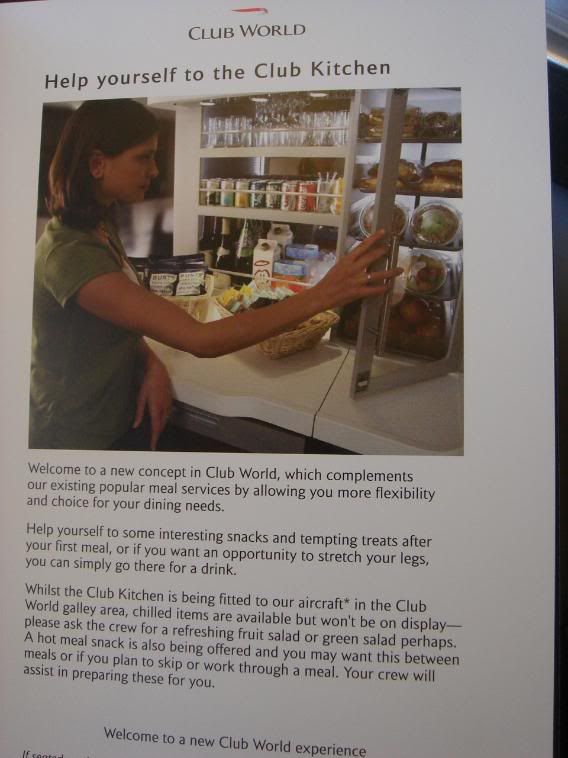 Shortly afterwards, the first drinks service started, I took the 2000 Rioja, it was excellent so stuck with it for the entire flight.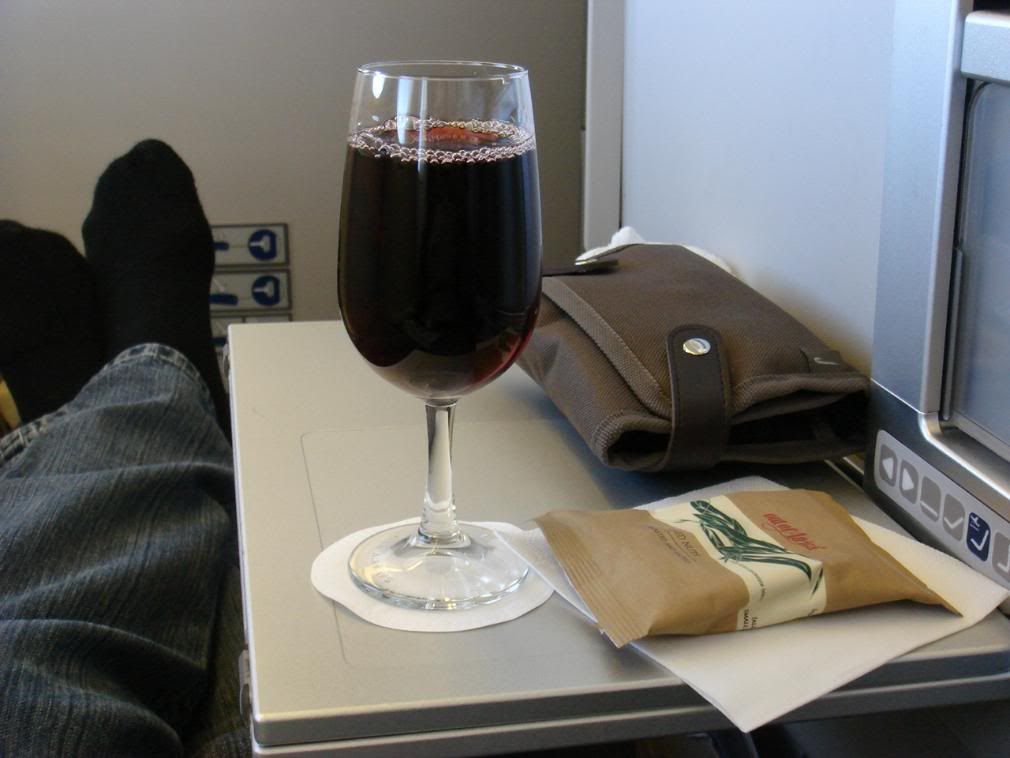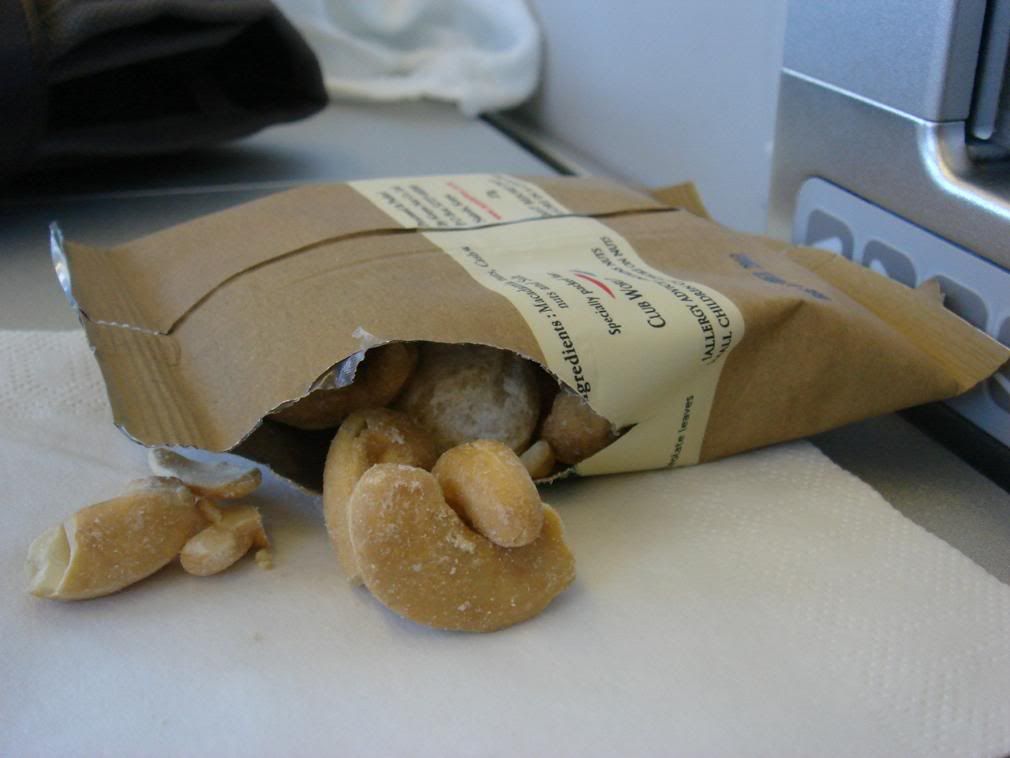 The 2 club cabins downstairs were both pretty full, I noted only 2 or 3 empty seats, upstairs should have been full too, on-line seat selection had not shown any empty seats.
Storage is quite poor, the only real space is this pull out box
These lamp shades look stupid
I forget when, relaxing too much I think, orders were taken for lunch, I decided to start with the Mozzarella and have the Caesar Salad for mains, cheesecake for desert.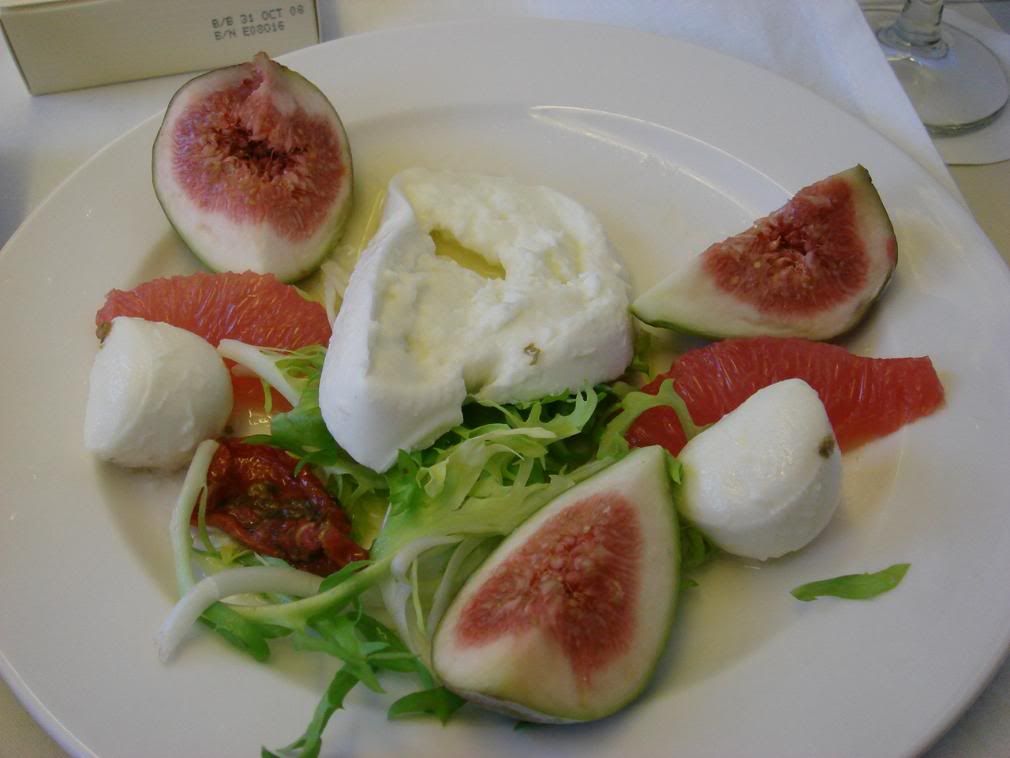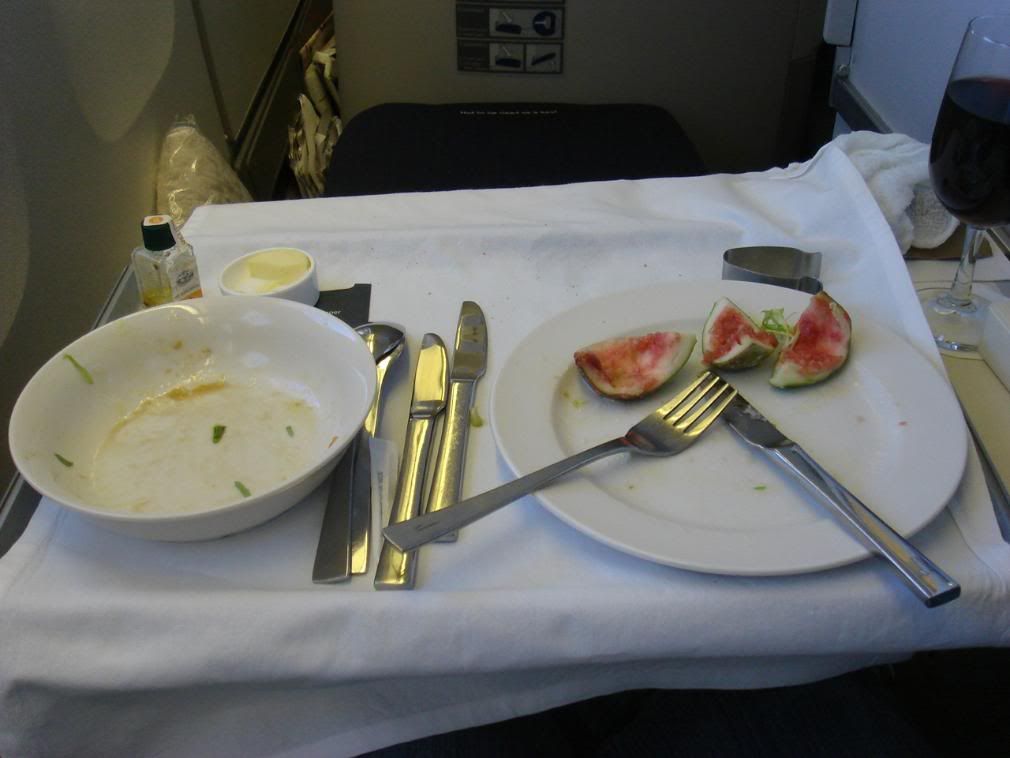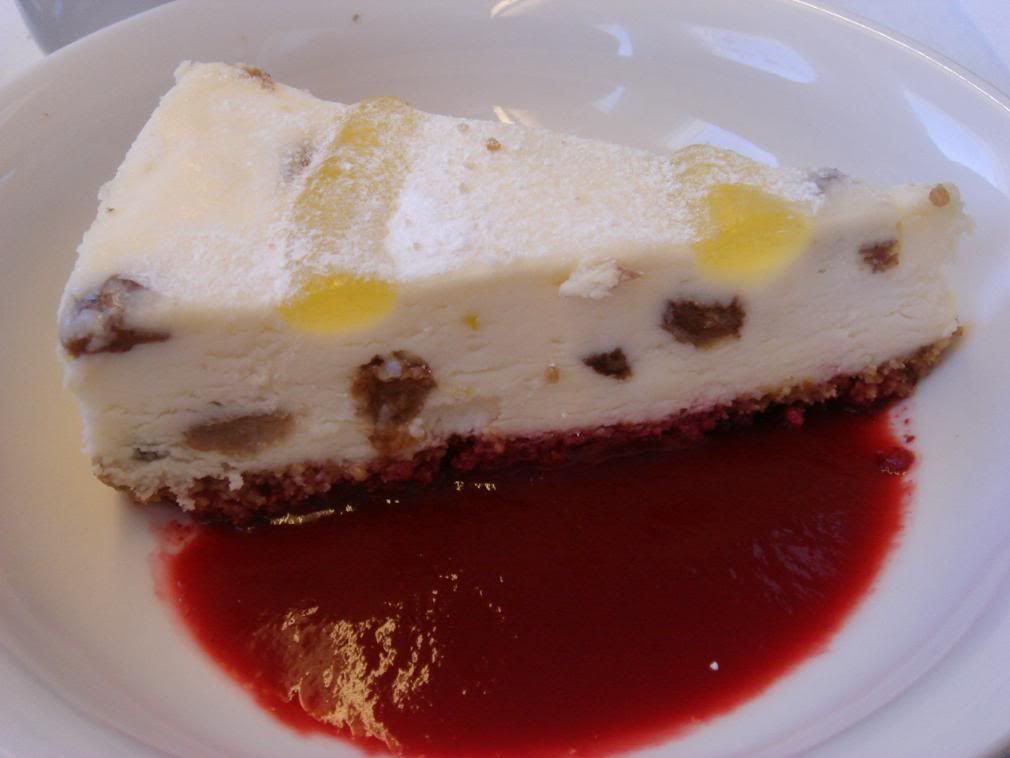 The rest of the flight was uneventful, but very relaxing, my wine was topped up through out the flight & I spent the time reading, taking the odd picture out of the window and listening to some Genesis on my I-Phone – Oh, I managed to get some sleep too!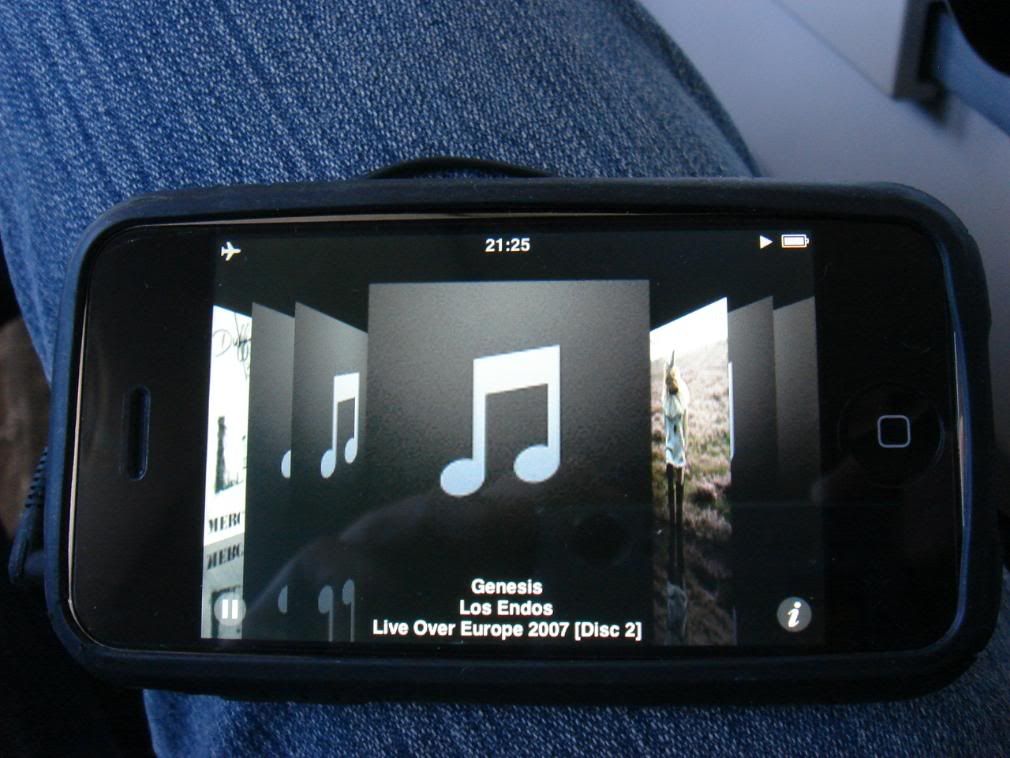 Around and hour or so from JFK, afternoon tea was served,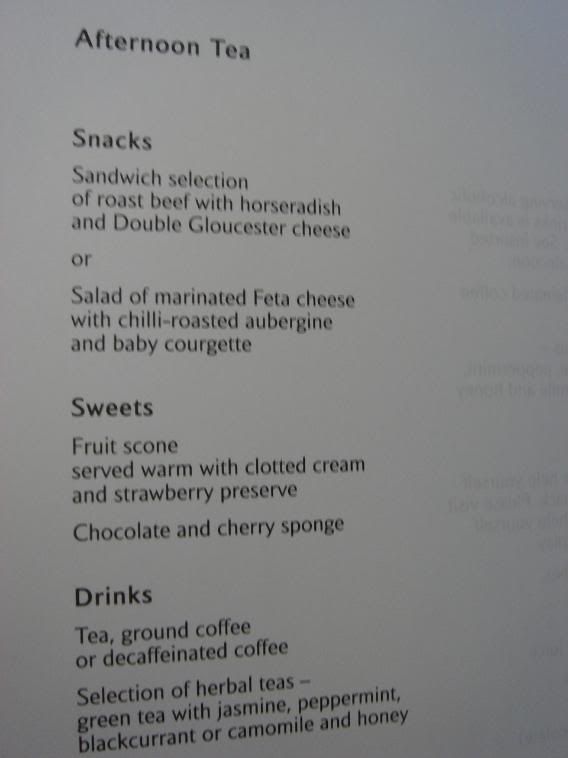 I took the salad, very tasty, especially the chilli-roasted aubergine. I must say even the tea was pretty decent, something I find hard to get right on a plane.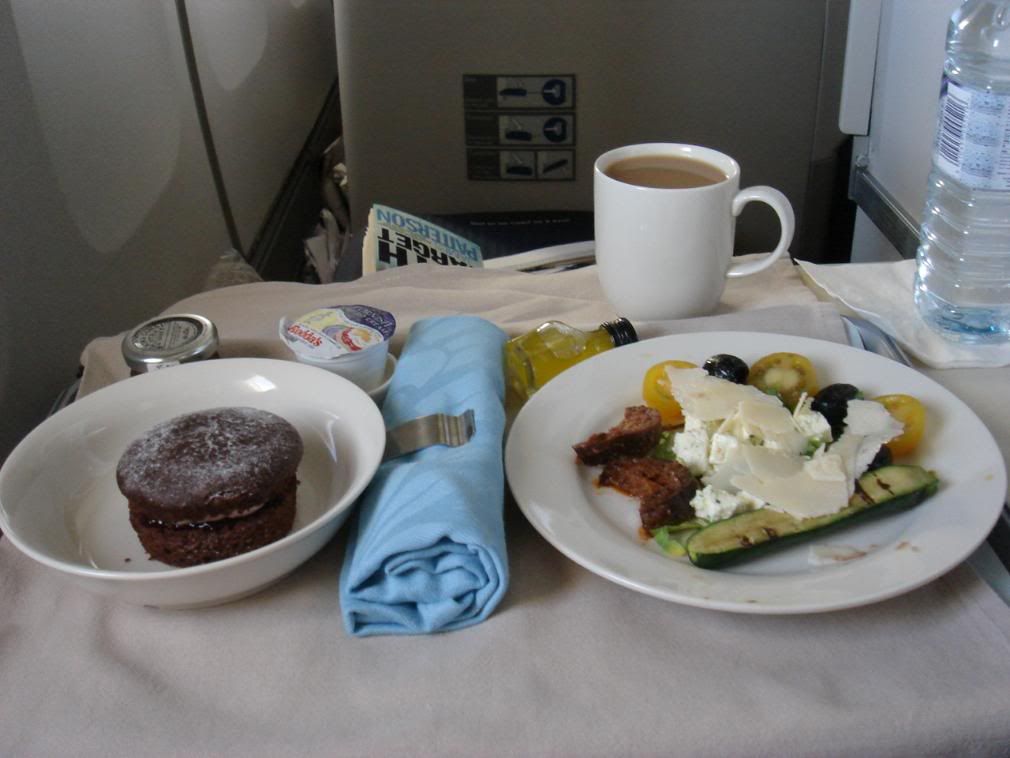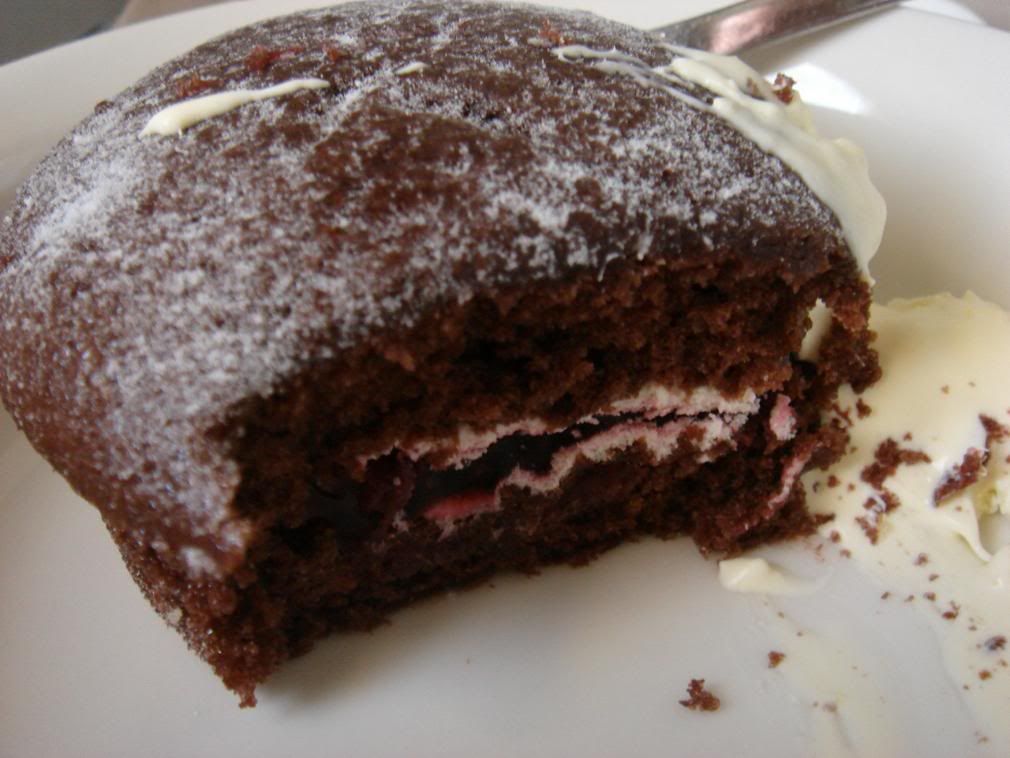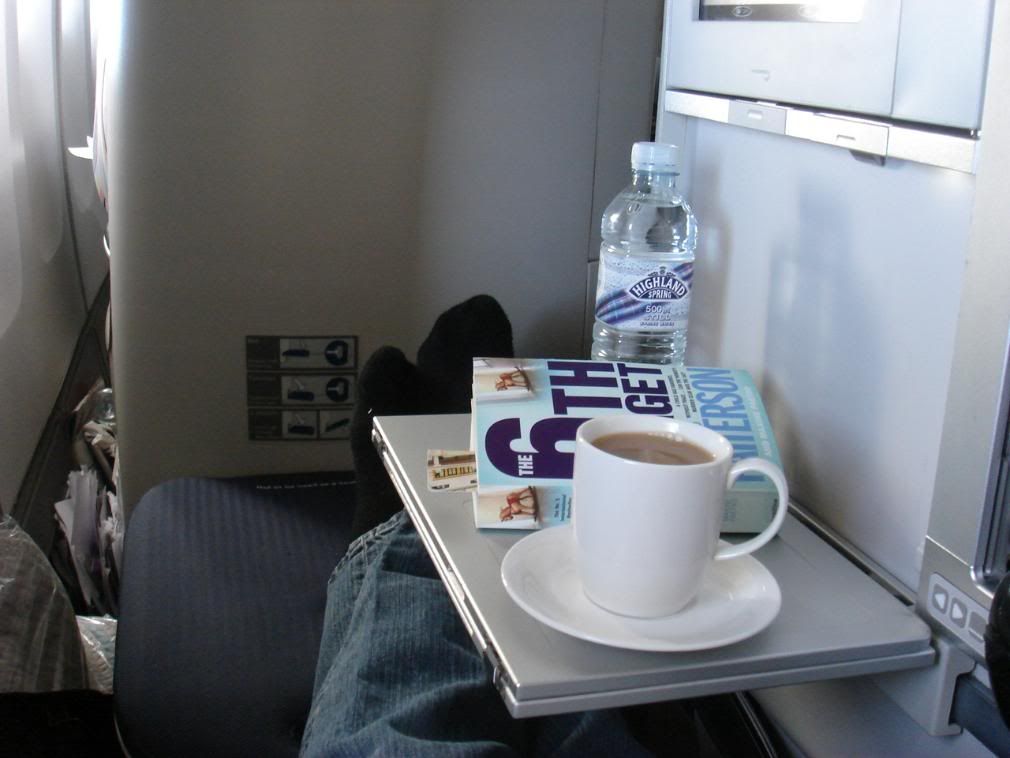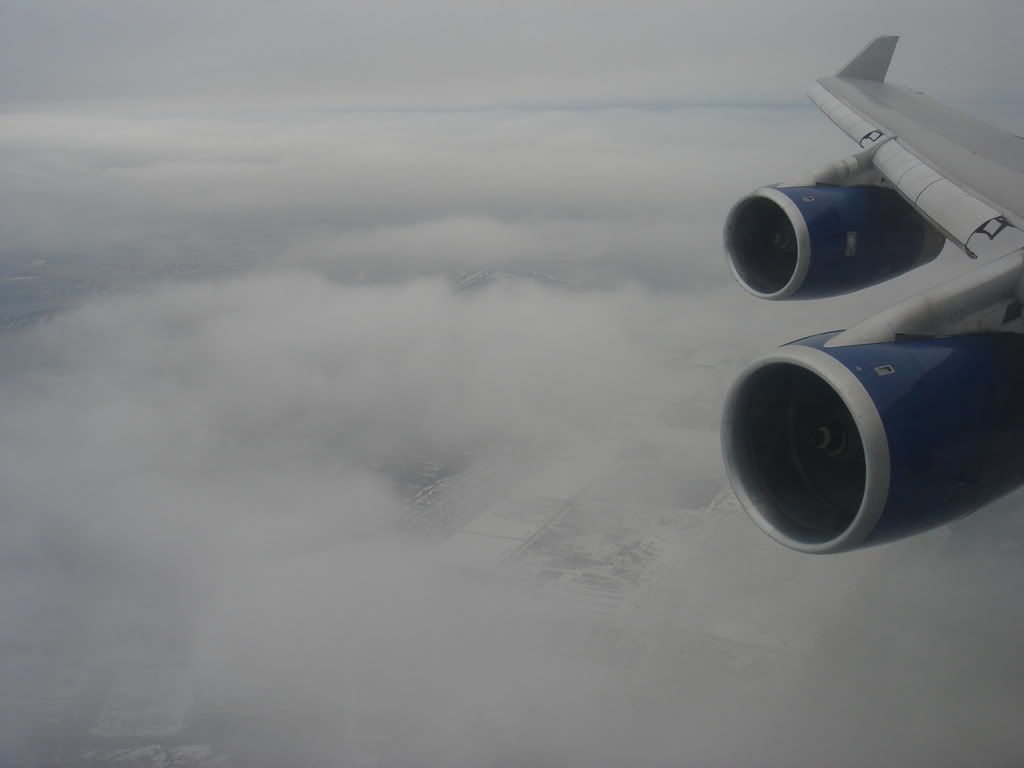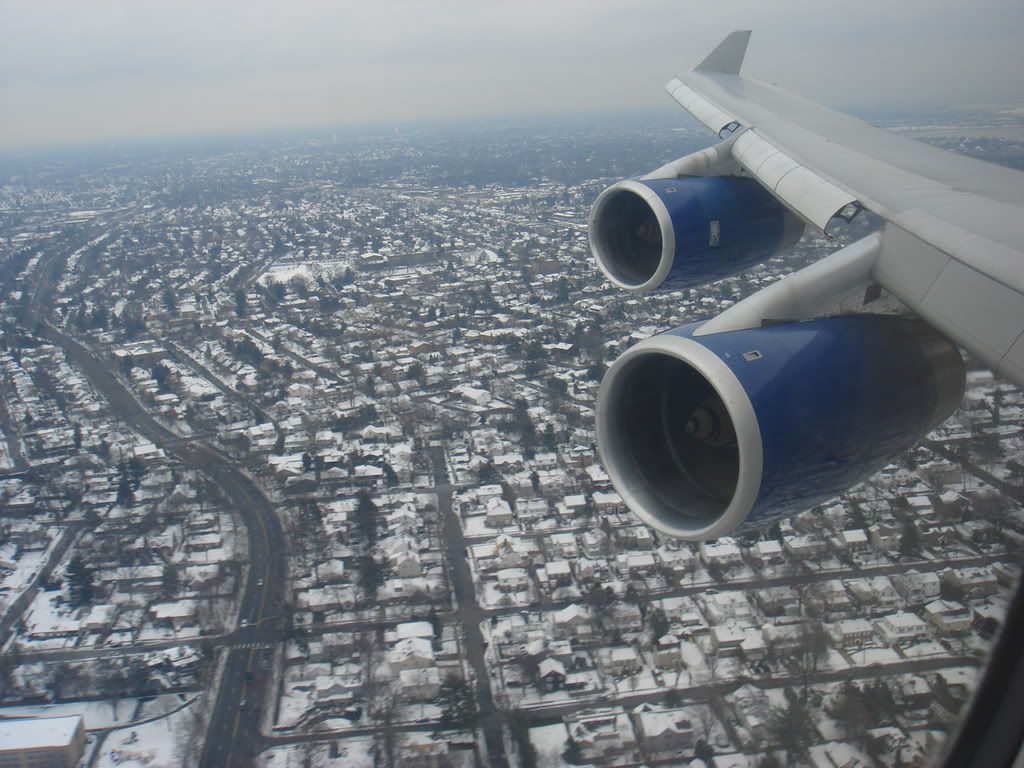 Wheels touched down at 16:48, slightly behind schedule.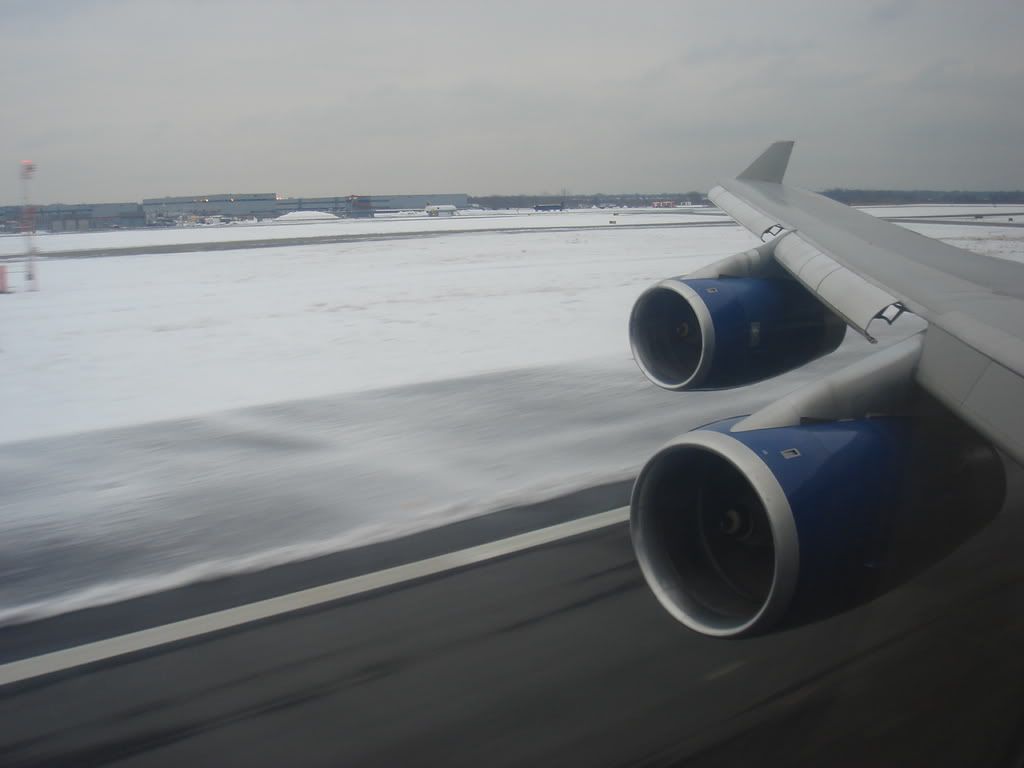 There was a short taxi to the gate, before we knew it doors were open and we were off to immigration.
Being among the first off, the immigration queue's were pretty small, we were through in say 10 to 15 minutes if that.
Despite getting through immigration quickly, our bag's took ages to arrive, they final came out about an hour after the flight had landed – I noted they had no priority tags attached.
Despite the boarding issues and baggage wait issues, the flight itself was just you would you would expect from BA's Club World.
Thanks for reading, hope you enjoyed the trip, the return will follow when I get a few minutes spare.
Kind Regards
Mark
Future confirmed flights:-
BA JFK-LHR 744
BA LGW-PMI 735
BA PMI-LGW 735
BA LHR-JFW 744
CO EWR-HNL 764
AA HNL-LAX 752
BA LAX-LHR 744