Time to go back to Salou for 3 days. I decided the best option was to go with Aer Lingus again as the service is good and comfortable. The times out of Dublin suited me as I wanted to be there early. The return time to Belfast suited me so I decided to go out of DUB and back in BFS.

FLIGHT : EI 562
DATE : 14MAR08
A/C : A321
ROUTE : DUB-BCN
SEAT : 36 C ( Moved to 31 A )
REG : EI - CPF Named St. Ida
I took the coach to the airport and arrived around 0530am. The airport was packed and ques everywhere. I decided to get my boarding card from the SSK and go to get some breakfast. Lucky that the majority of people were still in ques to check in so the restaurant areas were not too busy.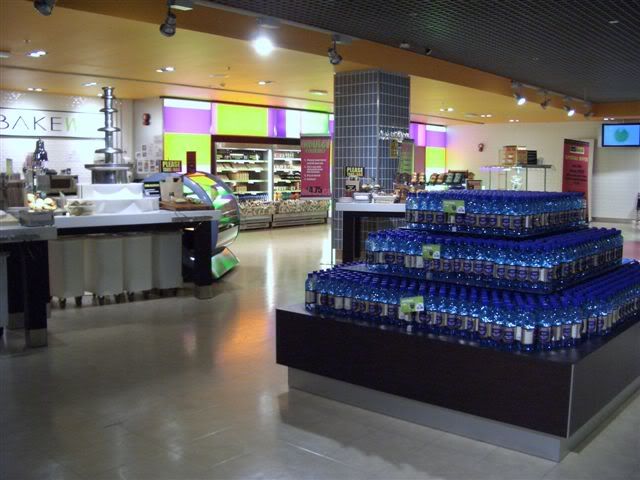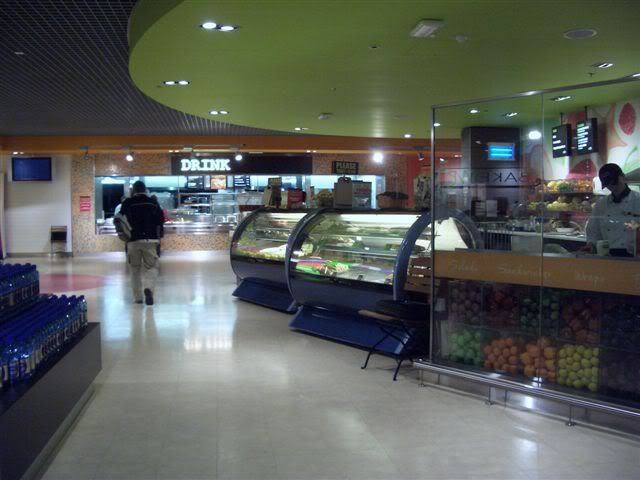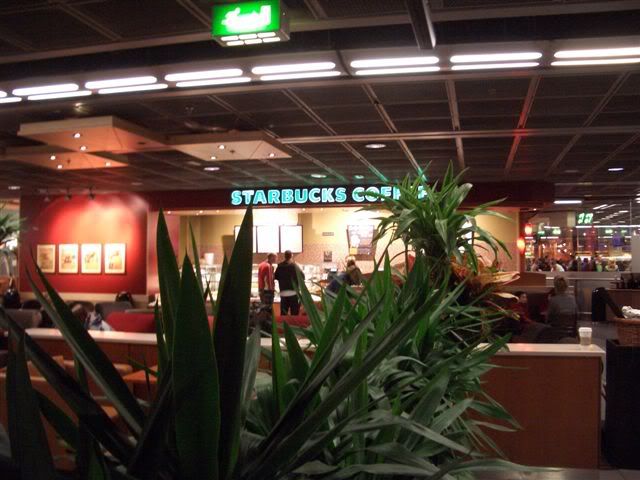 After that I decided to join the huge ques to get past security. It was one of the worst I have seen. It took me 35 mins to get through.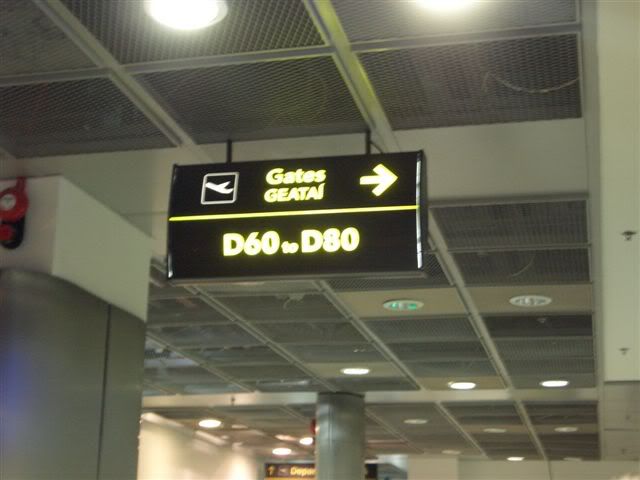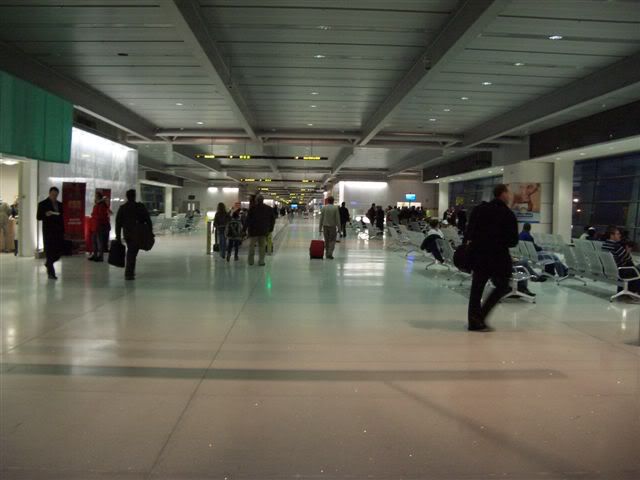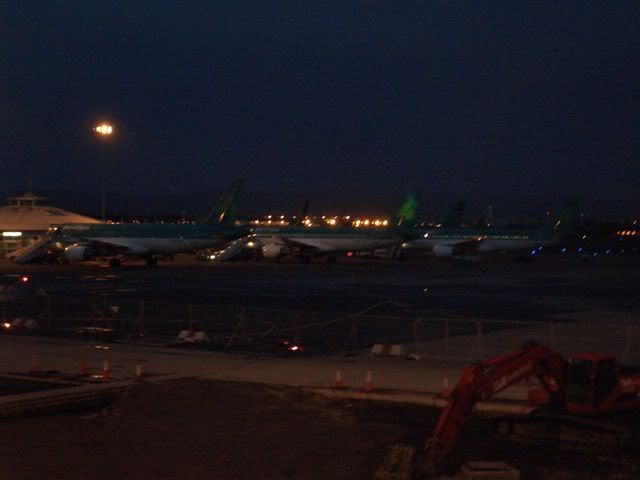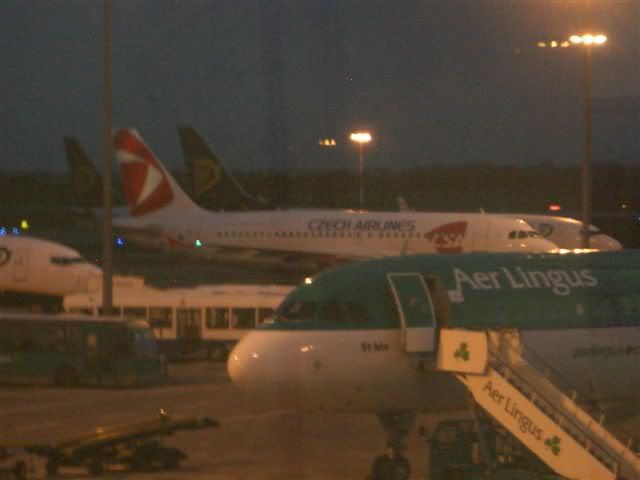 All on time .....so far so good !!!
I spoke too soon !!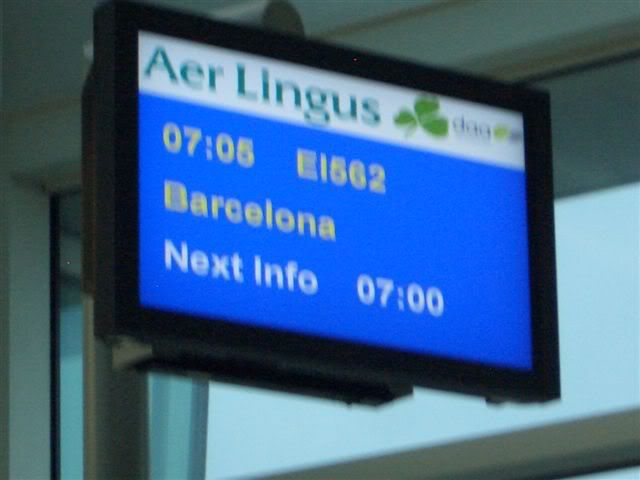 Our aircraft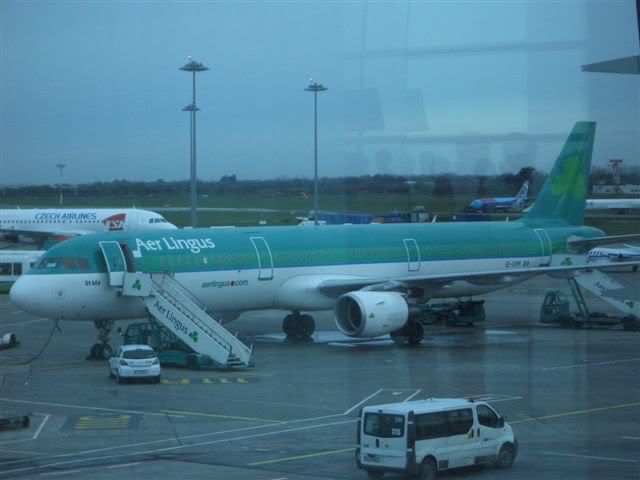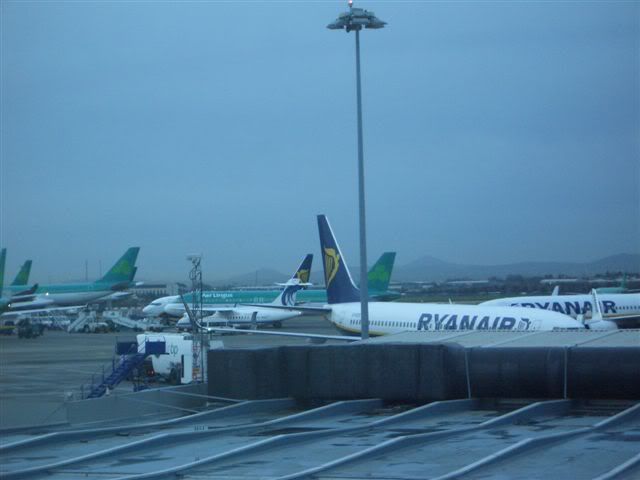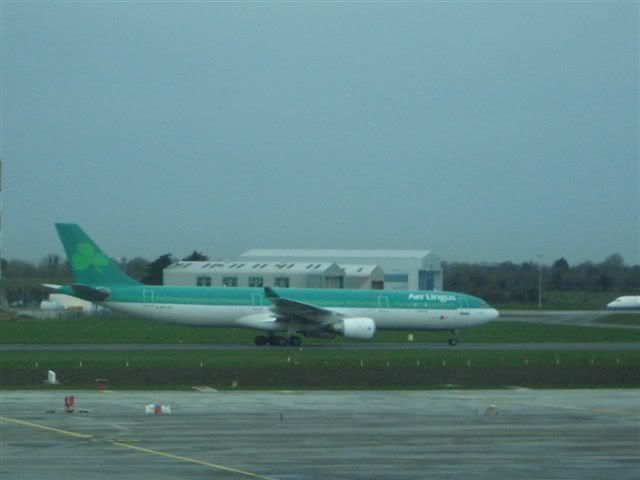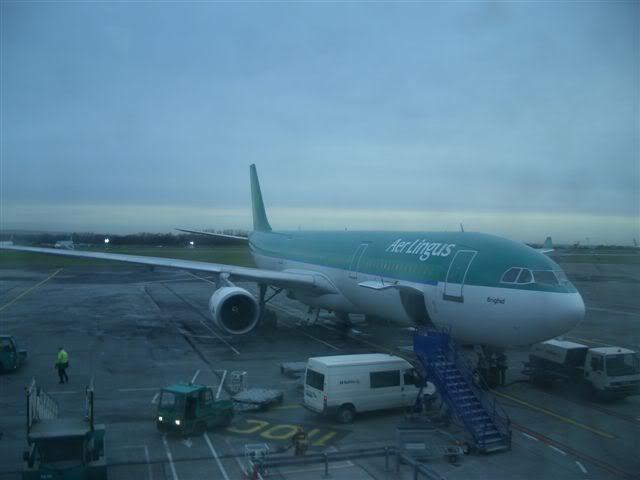 Ok this is not good !!!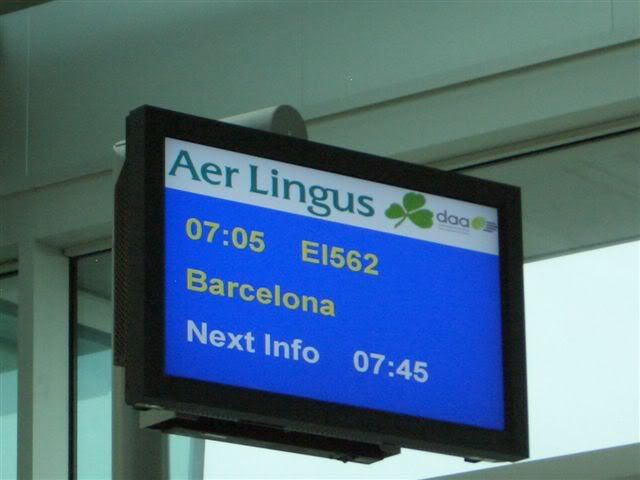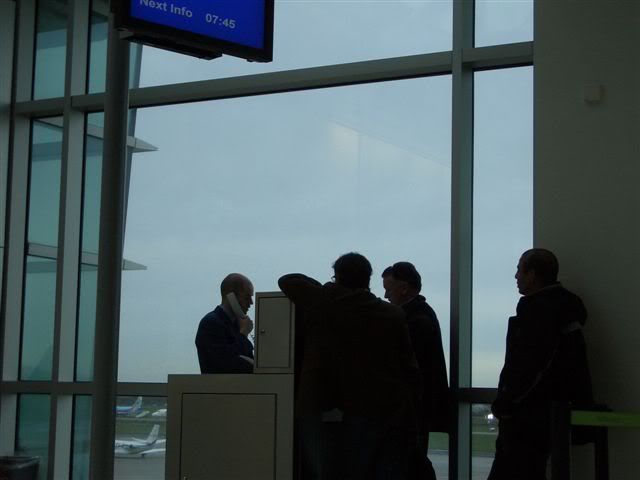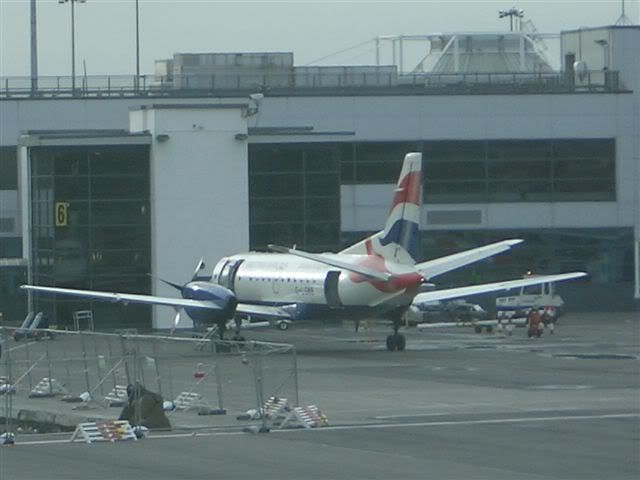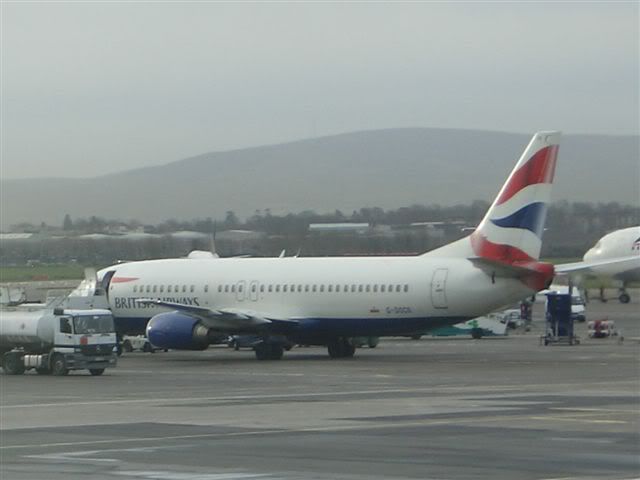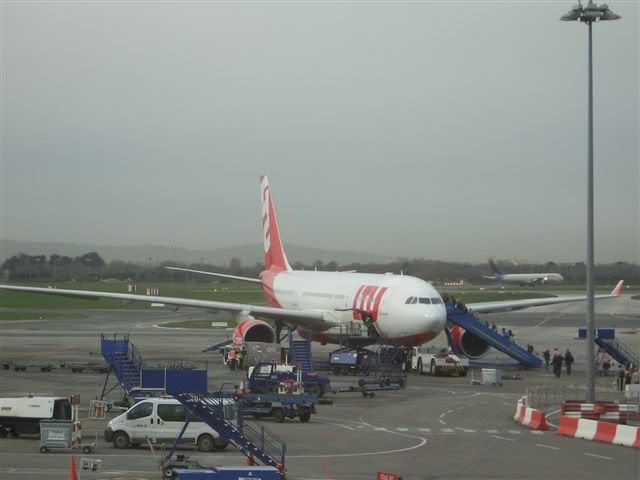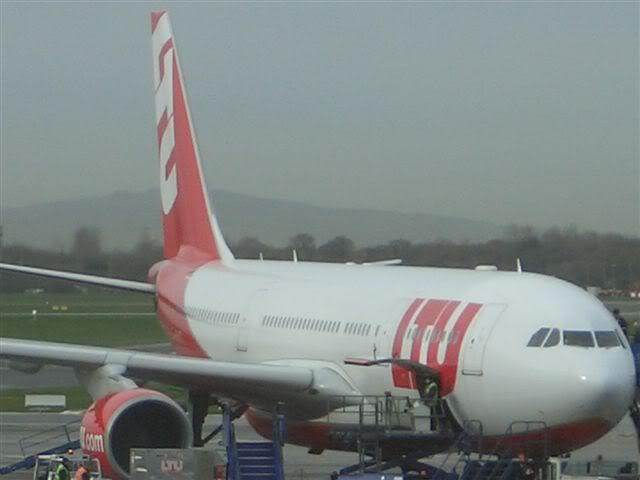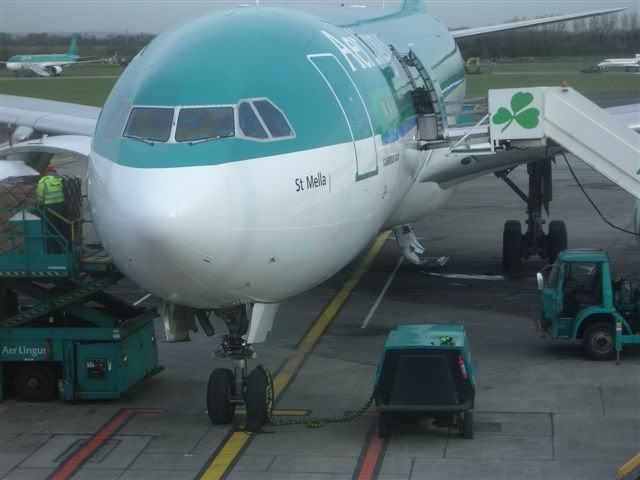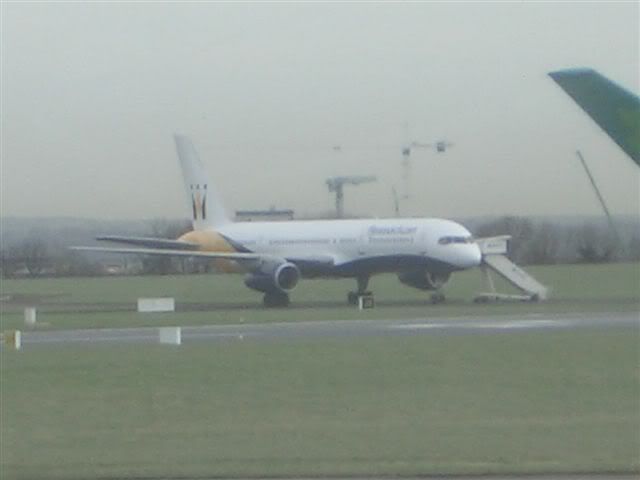 Oh no !!!
So after over 2 hours delay it was finally time to board.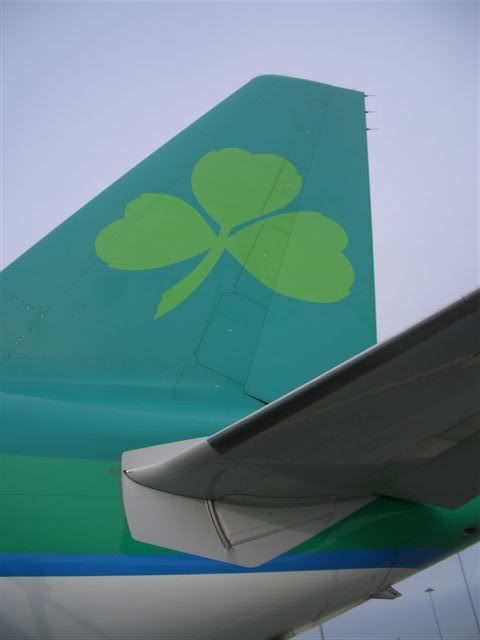 As I boarded I was dissapointed to see a crew member ignoring the passengers and reading a internal memo about an agreement between Aer Lingus and its unions. ''Impact / Aer Lingus Agreement'' !! Something like this should not even be visable to passengers especially when you are supposed to be greeting the passengers. The crew member ignored my ''good morning'' .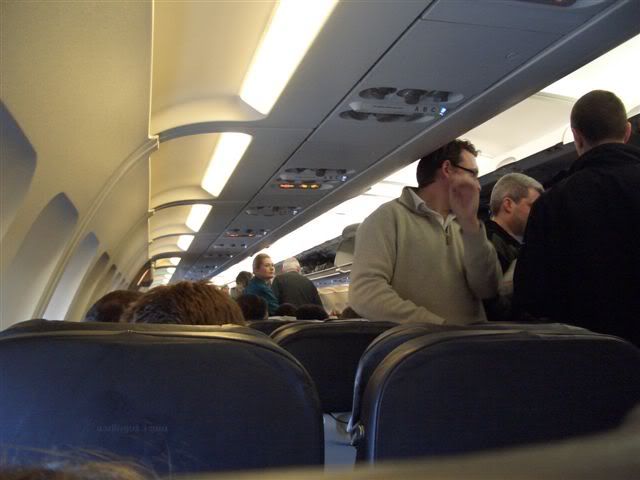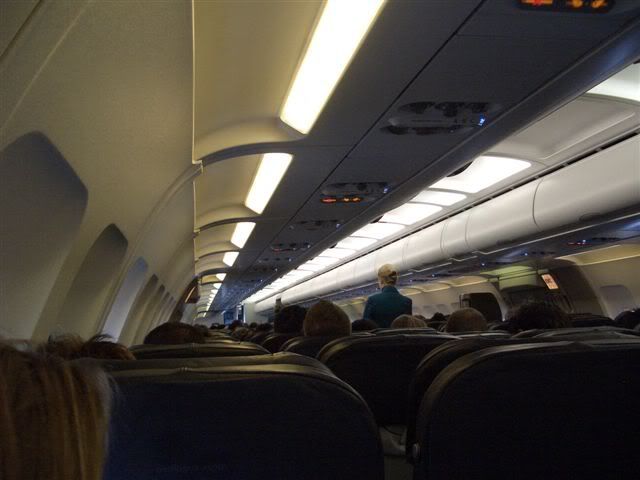 Anyway I took my seat at 31 A . The middle row was free with a Spanish lady in 31 C. The flight was quite full and a large group of Spanish students. The announcements were made but you could hardly hear them. The woman making the announcements had a voice like a field mouse .