US Envoy: SDF - PHL - FRA
Posted: Sat May 03, 2008 12:28 pm
This past October I had planned a trip to Italy. I had my partner and a group of friends for a total of 11 people going to stay in a beautiful Agriturismo in the Tuscan area near a town called Peccioli.
To get there we flew SDF - PHL - FRA on US and FRA - FCO on LH. We then rented a car for our drive around Italy and then we flew FCO - MUC on LH nad MUC - PHL - SDF to get home. This trip report is of the US leg from SDF - PHL - FRA. Enjoy.
We started the trip in our hometown of Louisville, KY. The airport here is efficient and pleasing. The security line is never too long and the gates are easy to get to. Even though US only flies RJ metal in here it has great service to PHL, CLT, DCA and LGA. We had PIT service long after PIT was scaled back due to our PNC presence here in town.
Here is a view of the security check-in on day of travel: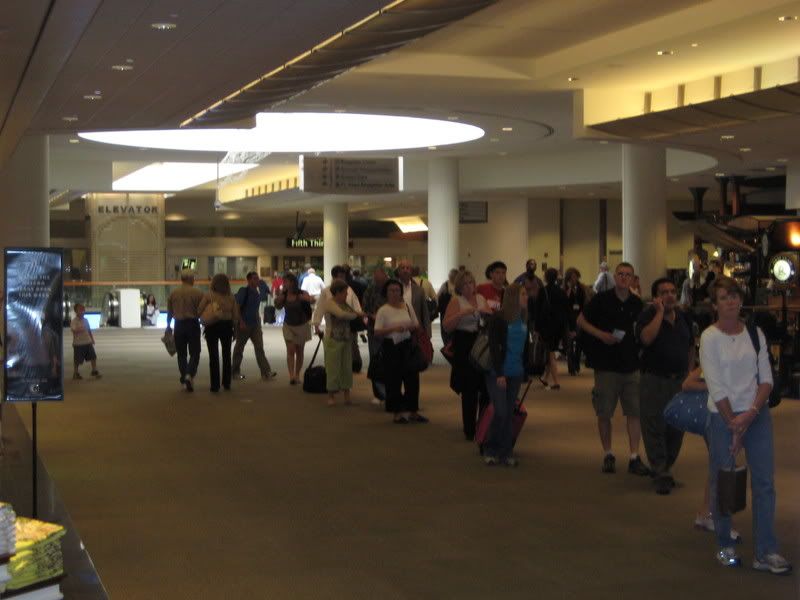 When we got to the gate I started talking to my friends who had already checked in and realized they had only checked their bags through to FRA and not onward to FCO. The US agents were wonderful and took every step they could to get these bags tagged to FCO for us. Those people on this forum who bash US must not have met the agents at SDF -- they were wonderful.
The flight from SDF - PHL was on a CRJ2 and I have a few pictures from the flight, in and out, to share:
We were sitting near the back and 3 of the ladies with us are looking back at us here: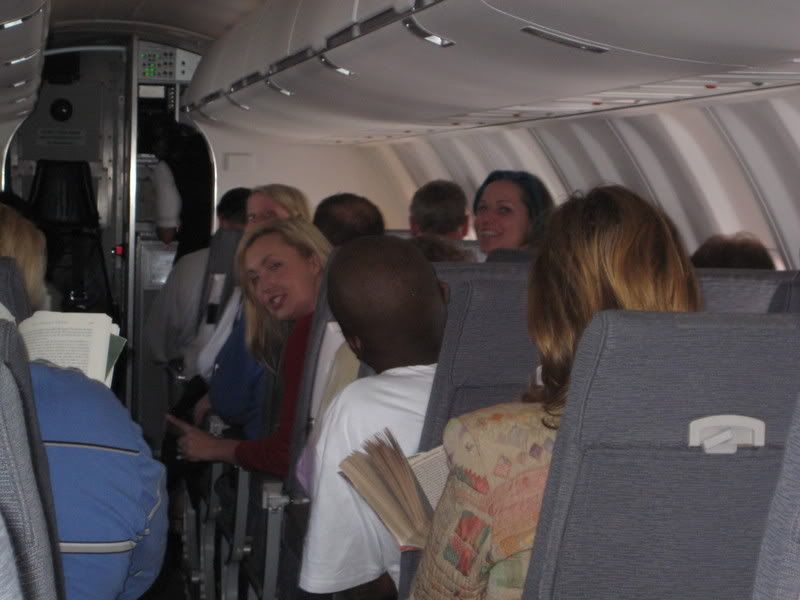 This is the "meal" on this flight:
Since we could see the wing, here is a shot of the tiny speed brakes being deployed upon descent into PHL:
Once we got into PHL we had a few hours so we took the shuttle from the express concourse over to the International gates so we could enjoy the Envoy Lounge. There were 5 of us on these flights who were in Envoy and 2 who were in coach. I had thought the Envoy Lounge folks would let our 2 friends in but they were a little rude and wouldn't let them in. We walked around with them for a while and then they insisited we all go up without them to enjoy the lounge for a bit. We did end up going to the lounge for a bit so two of our friends who had never traveled business class before could enjoy it. Here are some pictures of the lounge and the food there:
Our friends, Jen and Lucy, in the Envoy Lounge: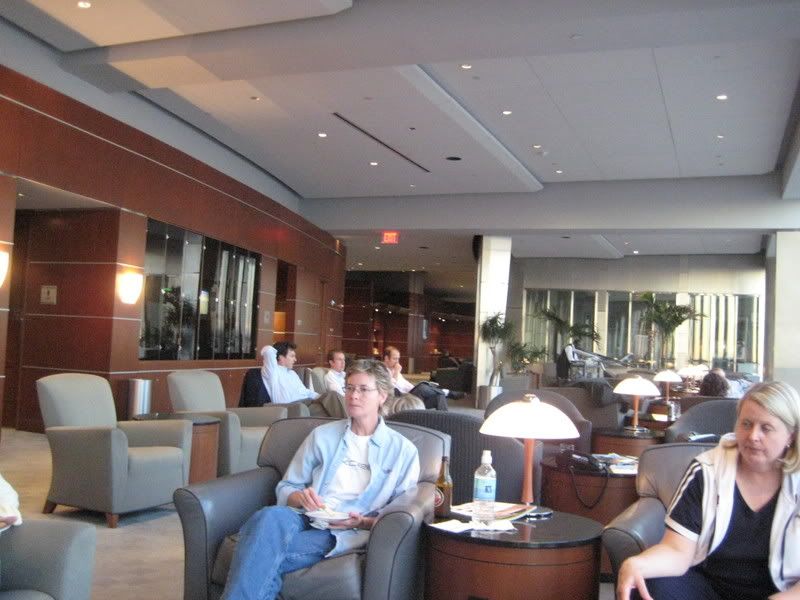 Some of the food offerings in the Envoy Lounge: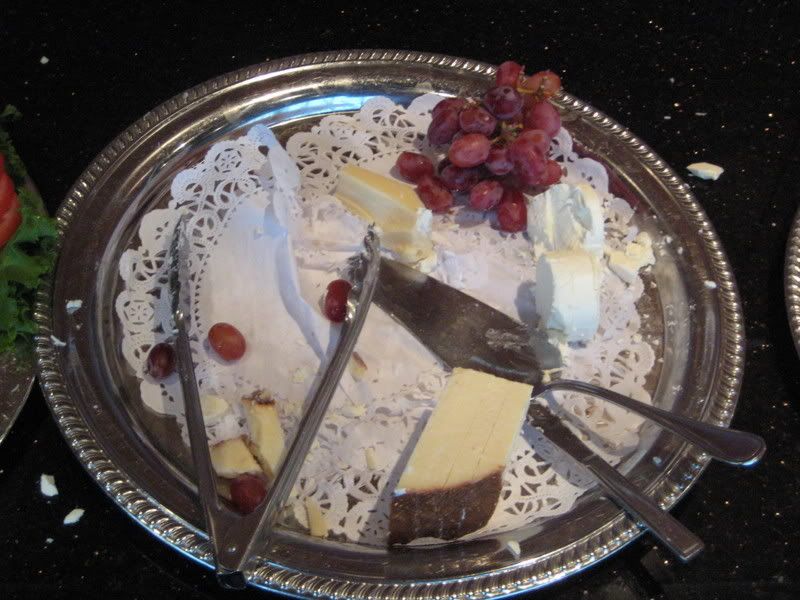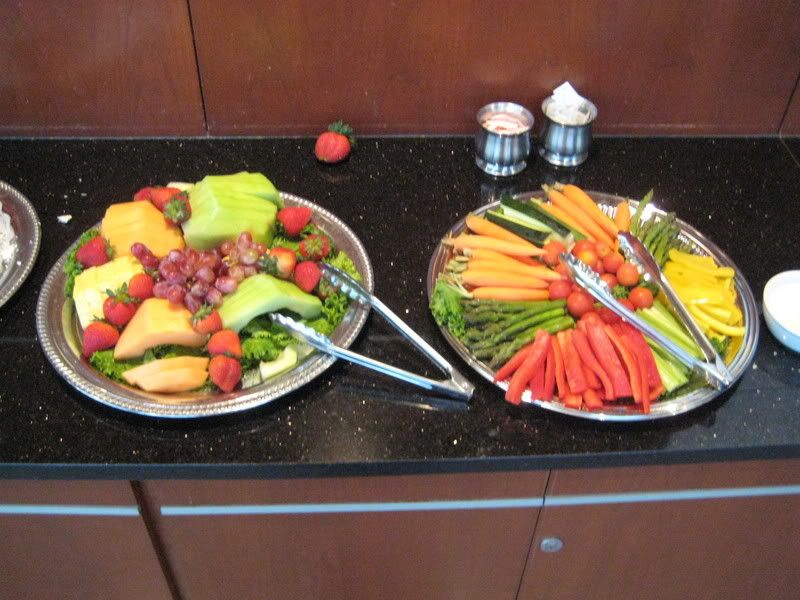 Our flight to FRA was on a B762 which I wasn't entirely thrilled over as I love the A333. But since we were on Dividend Miles award tickets we had to take what was left. I had heard bad things about the interior of the B762 but had hoped the rumors were false. I had also heard bad things about the service, which I had hoped were false too. The service ended up being great though the plane wasn't in great shape. The seats were dirty as had been said and things were falling apart, as you'll see. The food was good, better than coach, the seats were comfortable enough and we did manage to sleep some.
Here is the seats my partner and I had:
And us in them:
Here is the menu and the food we had during the flight: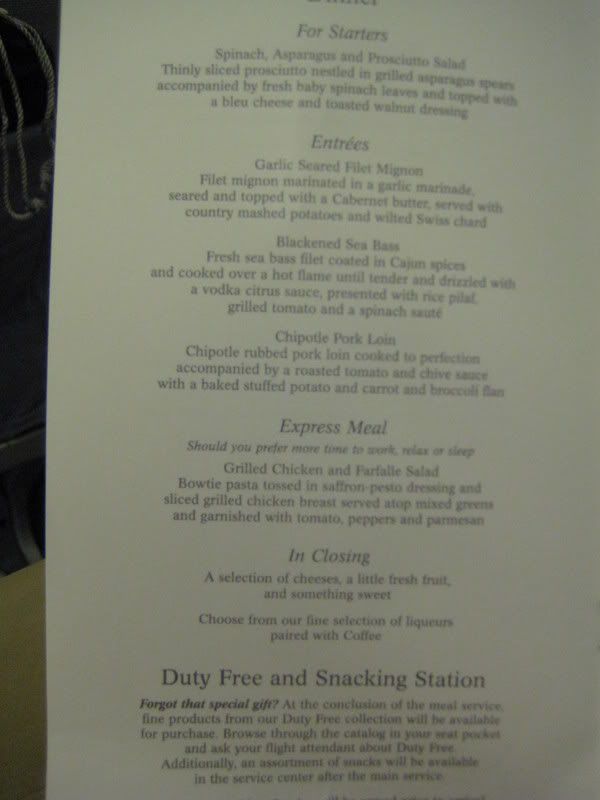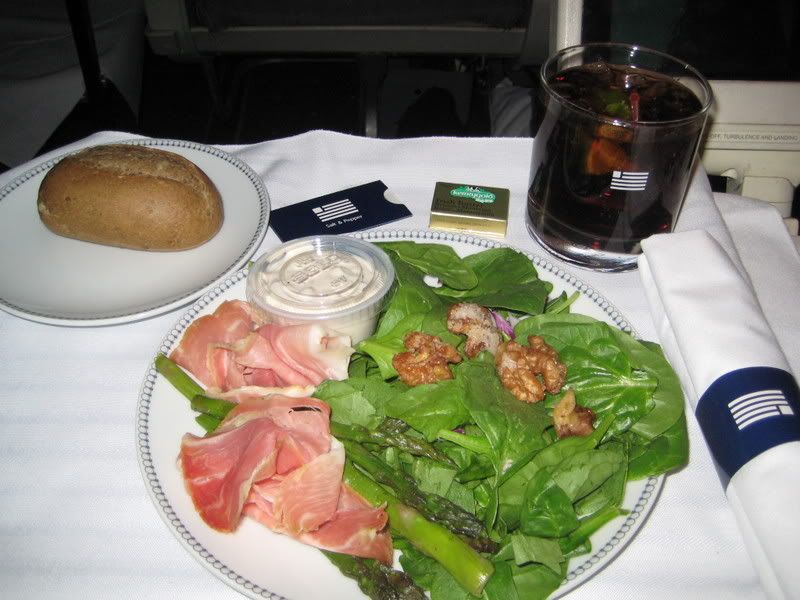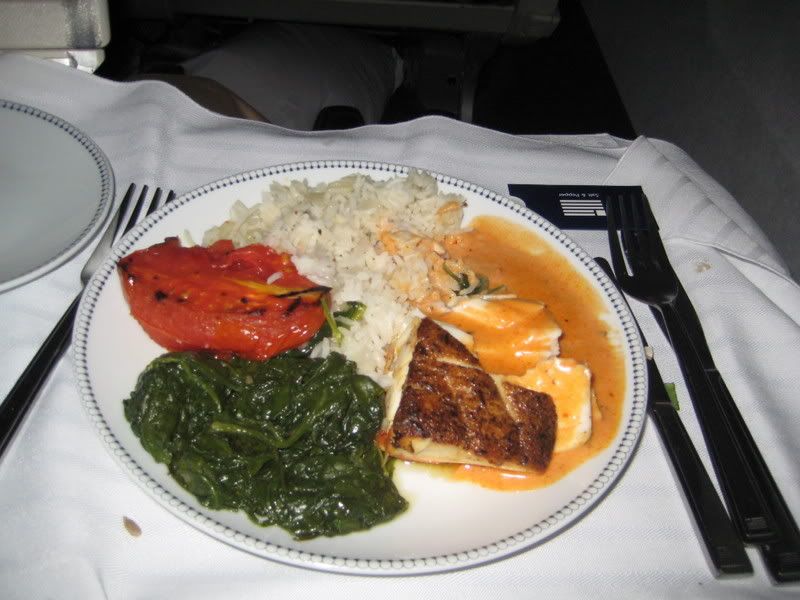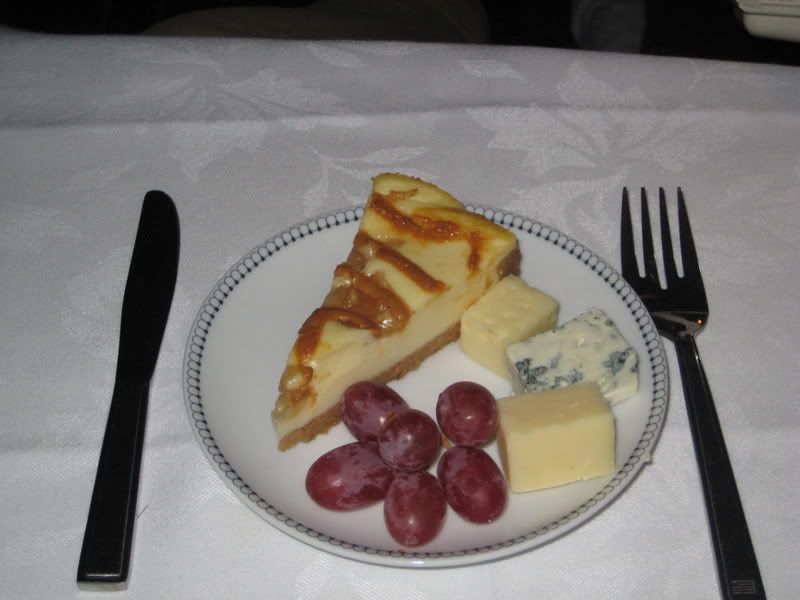 Our friend, Lucy, had the bum seat, which illustrates the broken equipment at the time on the B762: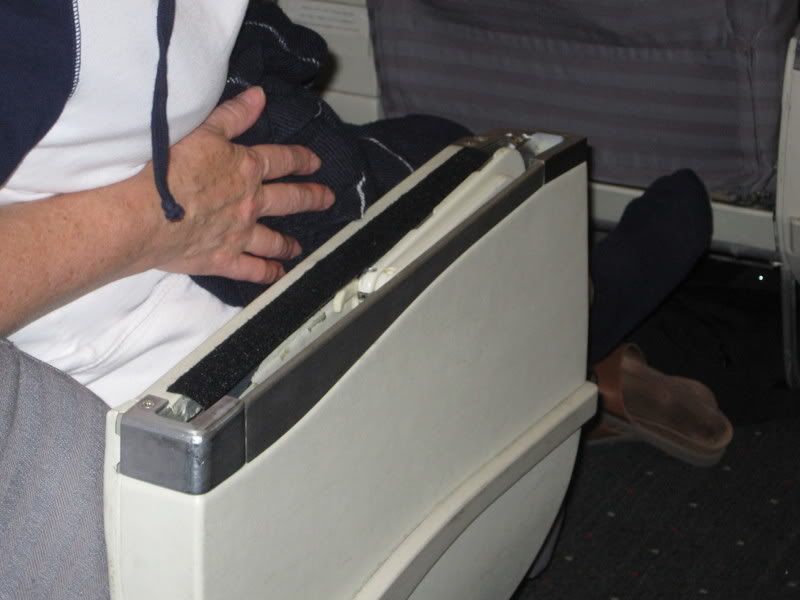 After the meal we slept, watched some TV/Movies and then I was able to spot while on the plane: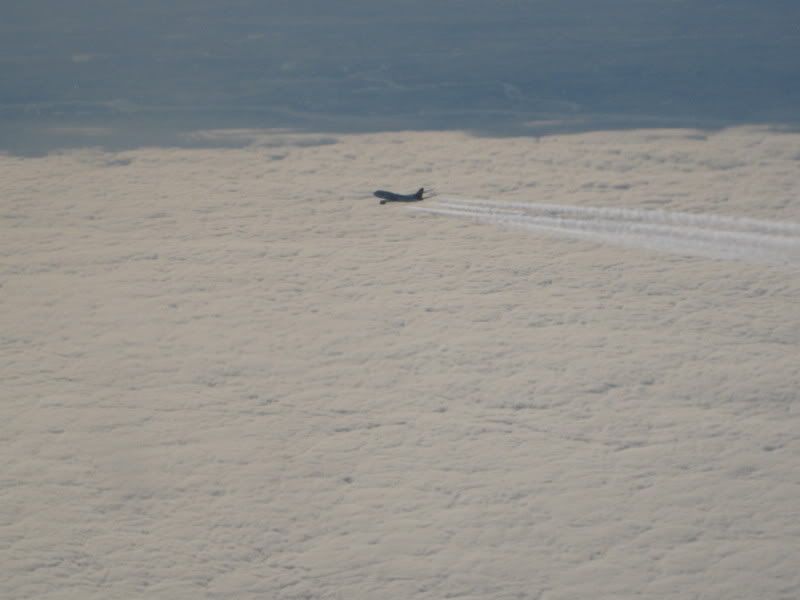 We then had breakfast before we landed:
After landing we had to RUN RUN RUN to the LH gate to FCO as there was a delay in getting to our gate on the ground. The LH staff was great and I took one shot over the Alps while enroute: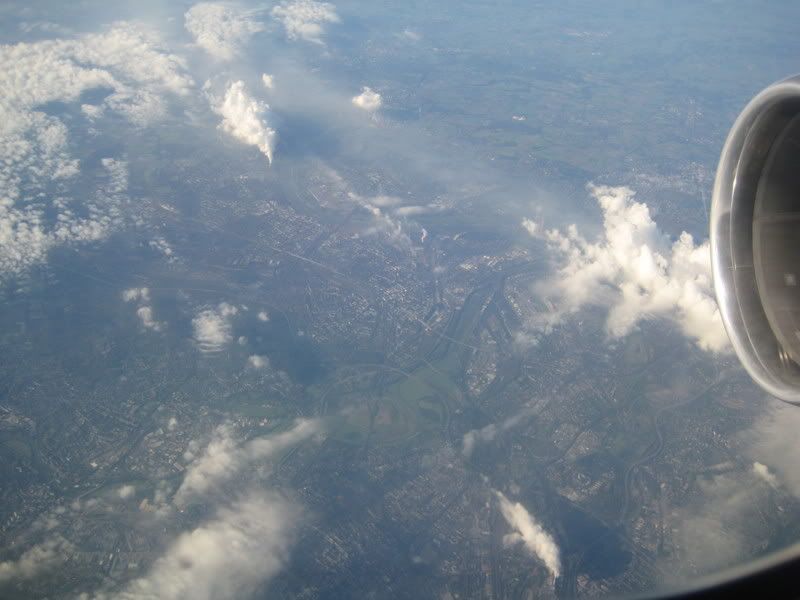 We were in LH business class, which was nice, and will be featured in another report later.
By the way, I have since flown on a B762 from PHL - CLT a few weeks back with the new Envoy. It looks great on this aircraft and, granted, it's not a suite but should serve US well for the next few years.
Cheers,
John