Its my final year at uni, and my friends and I arranged a graduation trip to spend a week in Malta. We are studying at Loughborough University, so ideally a flight from EMA would have been best however we went for BA from LGW. Air Malta flights to EMA were charters, Ryanair had the cheapest fares from STN whilst BA was slightly more expensive at £38 one way, already a pretty good price and a 'proper' airline at least, more important for the 3hr flight to MLA.
GATWICK - MALTA
Date: 05 May 2008
Airline: British Airways
Route: LGW-MLA
Flight No.: BA2872
Aircraft: 737-436
Reg: G-DOCW
Seat/Class: 3A Club Europe (Business)
Scheduled: 21:55 - 02:10
Actual: 21:50 - 01:47
Flight time: 02:42
Block time: 02:57
View Large
View Medium


Photo © Airwim
So we decided on BA and travelled down to LGW by train, arriving at LGW at 20:15 to drop off our luggage at the bag drop, having already checked in online and selected our seats on the first rows of economy (rows 6, 7 and 8).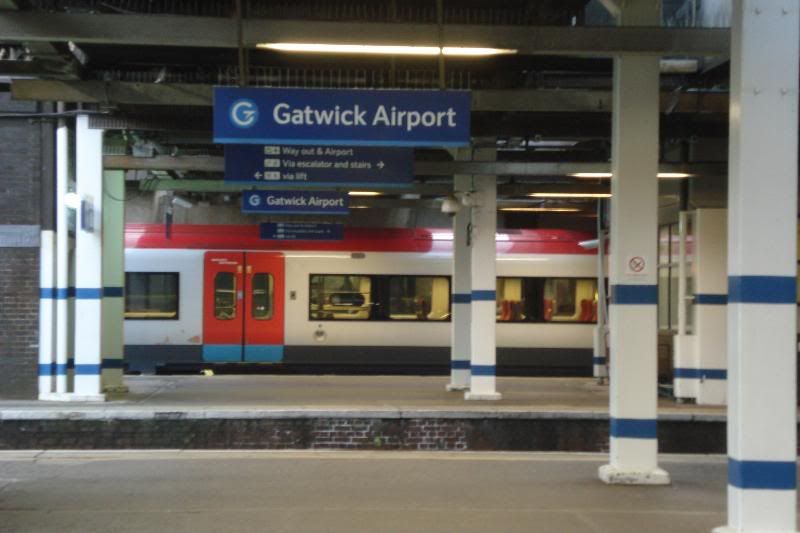 The train station was located at the South Terminal so we had to take the people mover over to the North Terminal where BA operate from.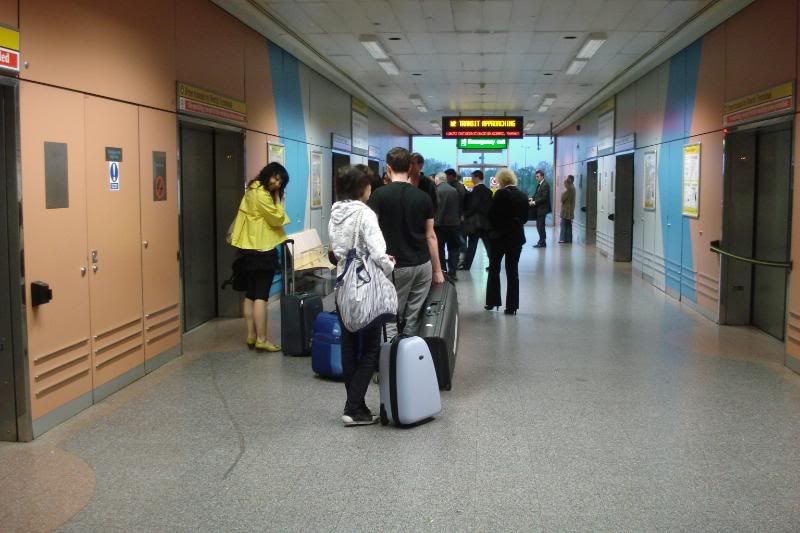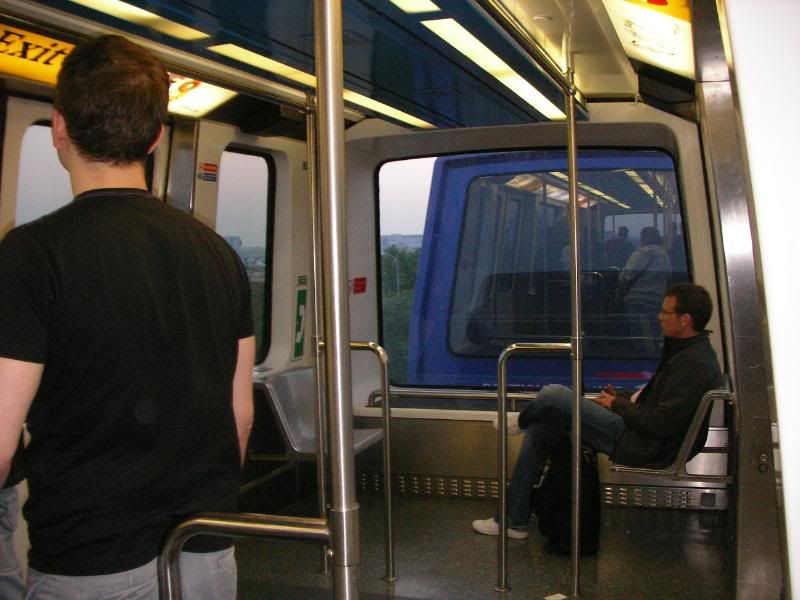 Whilst on the people mover, it was announced that you could upgrade to Club Europe for just £60, we decided to go for it. Once we got to the North terminal, we asked about it and we were told to go check-in as normal and tell the BA staff at the bag drop desk who will then re-issue the new boarding passes, after which to make the payment at the ticketing desk.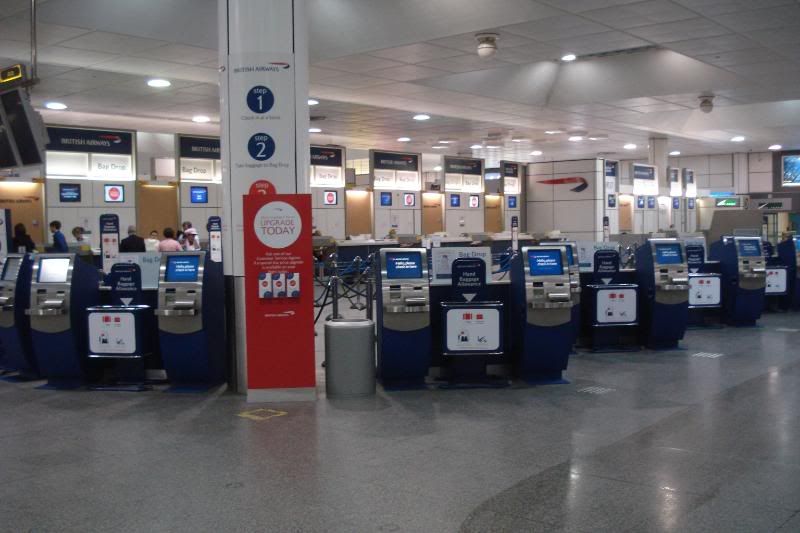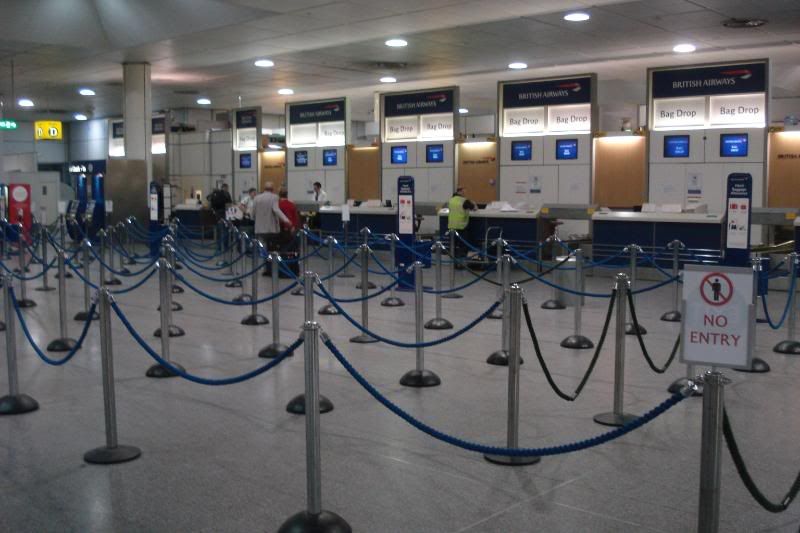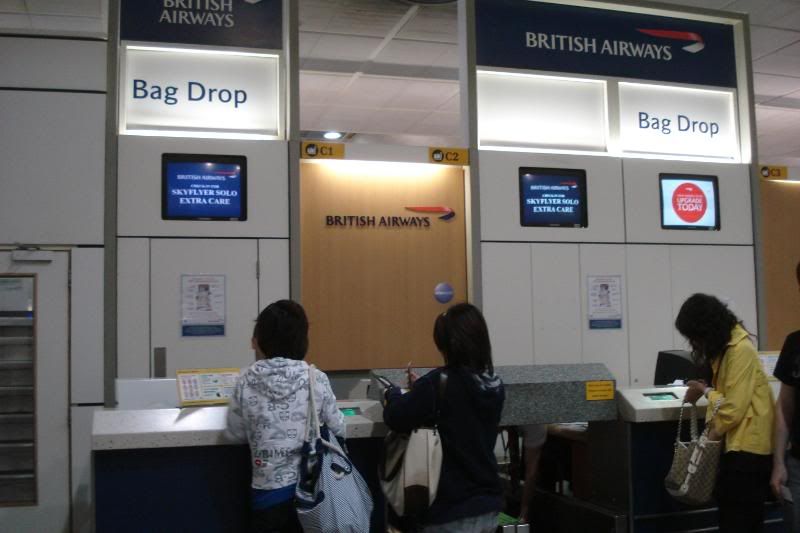 With that sorted out we went airside to check out the BA terraces lounge. Our flight was to be one of the last few flights out of LGW for the night so it was pretty quiet.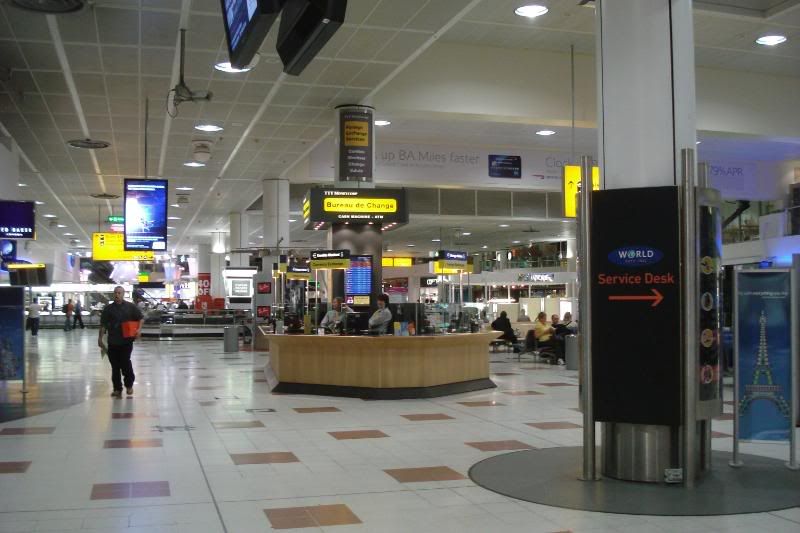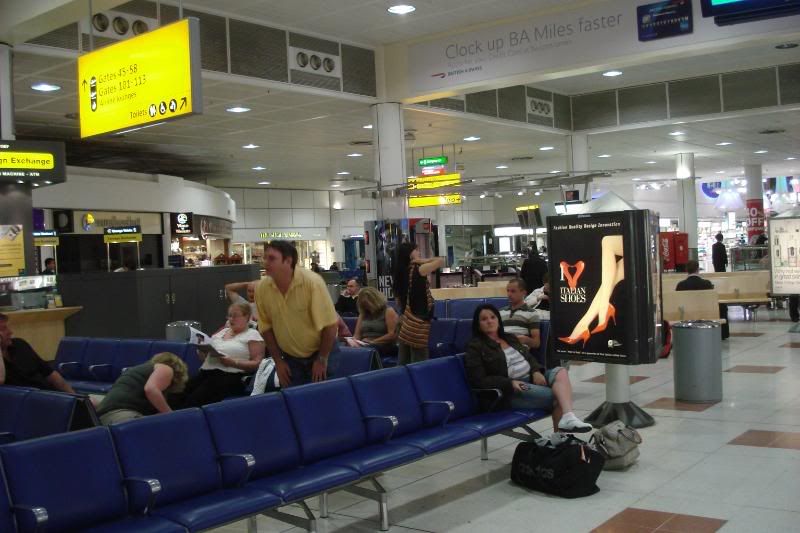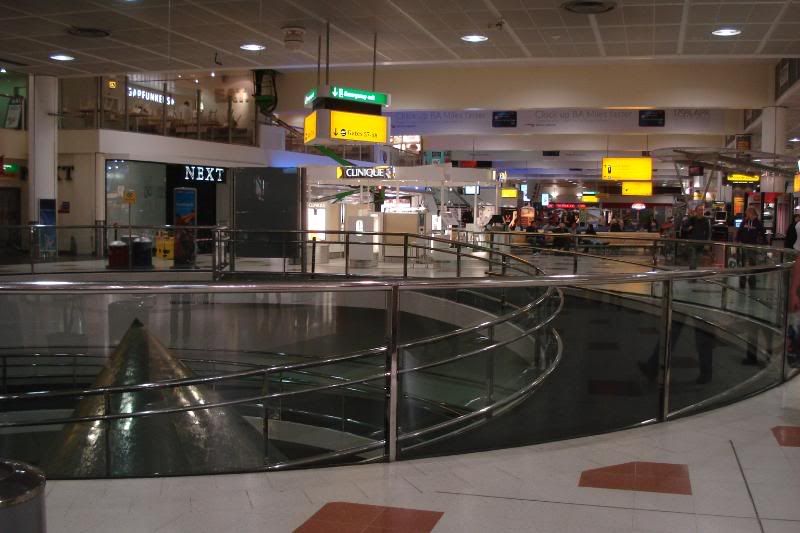 The lounge was also quiet with only 2 more BA flights going out that night (PMI and MLA) so the lounge only had some crisps, biscuits and fruit on offer for food.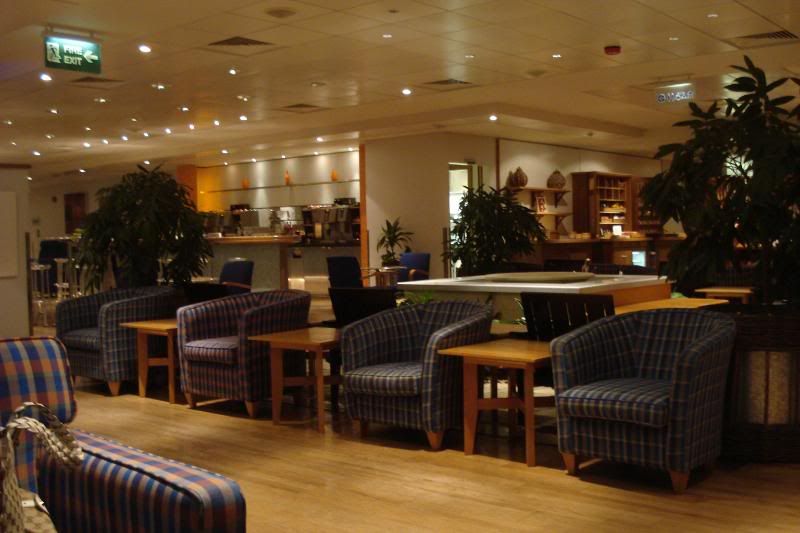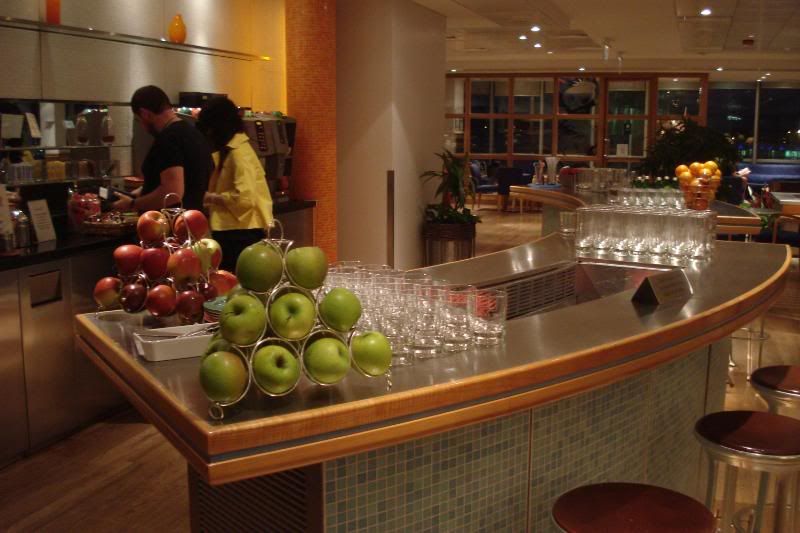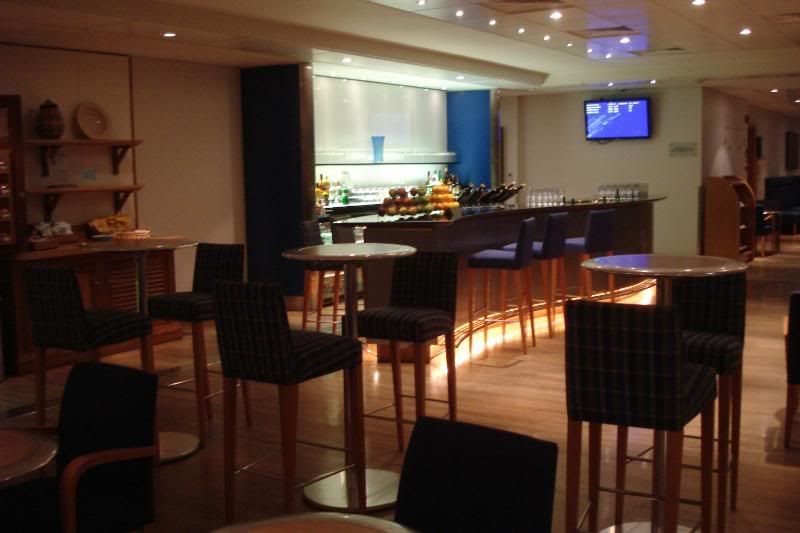 View of the apron from the BA lounge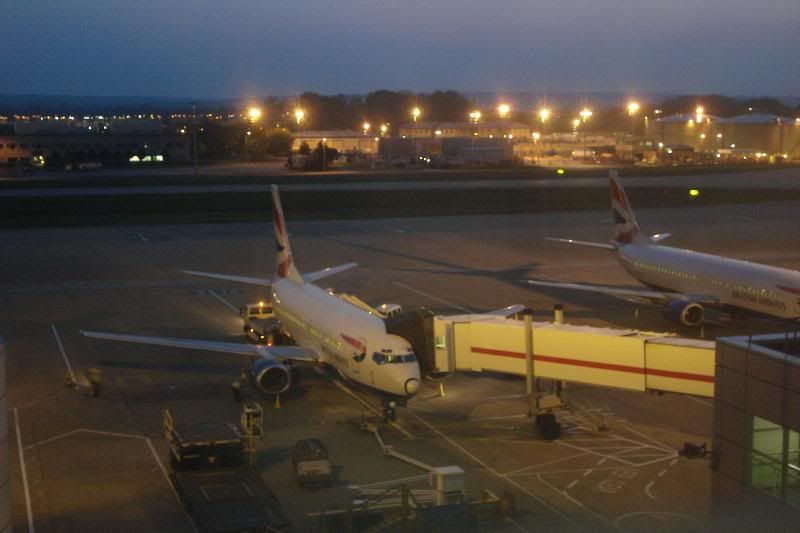 my boarding pass
at 21:15 we went down to the gate for boarding. Boarding started at 21:30.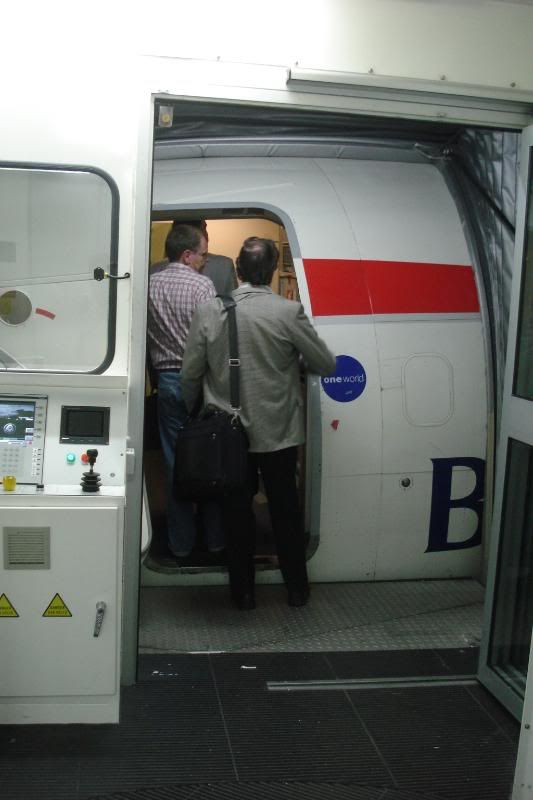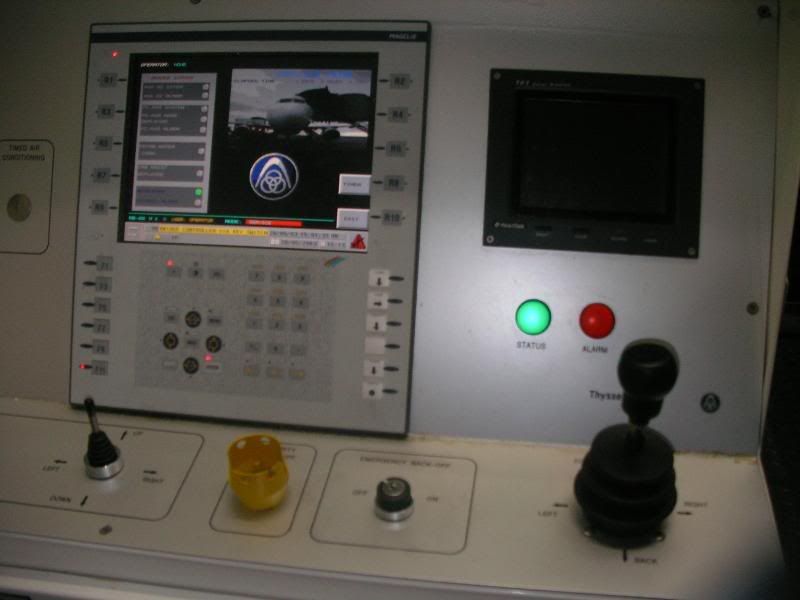 View at the gate just before pushing back
Safety demonstration just after an early push back at 21:50 (21:55 scheduled)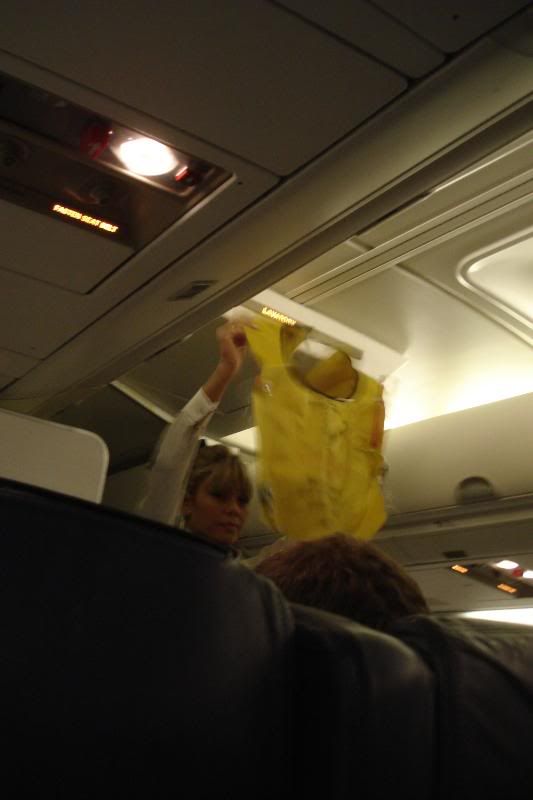 After a long taxi to the end of runway 08R we took off at 22:02.
A short while after take-off the F/A came around with menu's and you choice of main course.
The menu:
Appetiser
- A selection of savoury appetisers
Main
- Spiced tomato and prawns with steamed fragrant rice and stir fried spinach
or
- Braised beef in green peppercorn sauce with fresh vegetables
Selection of warm bread rolls
Dessert
- Bourbon chocolate cheese cake with crème anglaise
- Coastal Cheddar and Blacksticks Blue cheese
the first drink + snack service was started quite late at 22:35, this was a packet of dry roasted and salted cashew nuts. This was the savoury appetiser.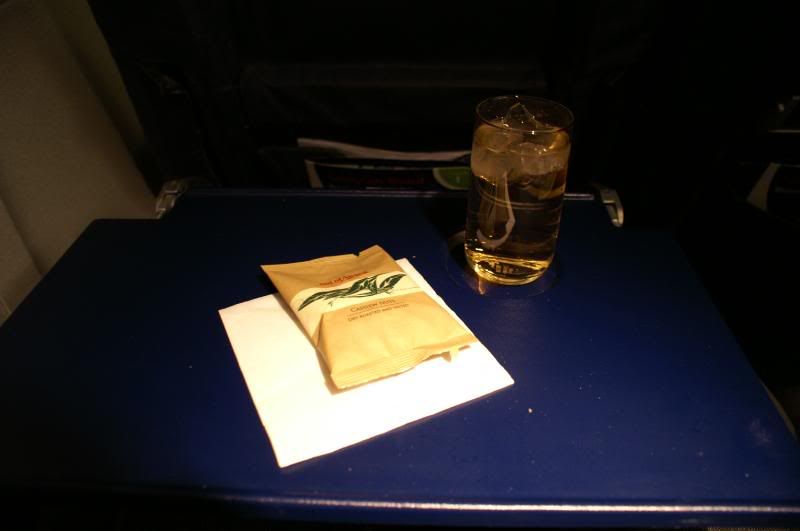 The meal was served at 22:45, brought to each passenger individually in a tray.
I chose the prawns, and it was excellent. The cake was very nice too.
This was the economy class meal, not bad either.
After the meal I had a look at the magazines, chatted for a while, and tried to get some sleep.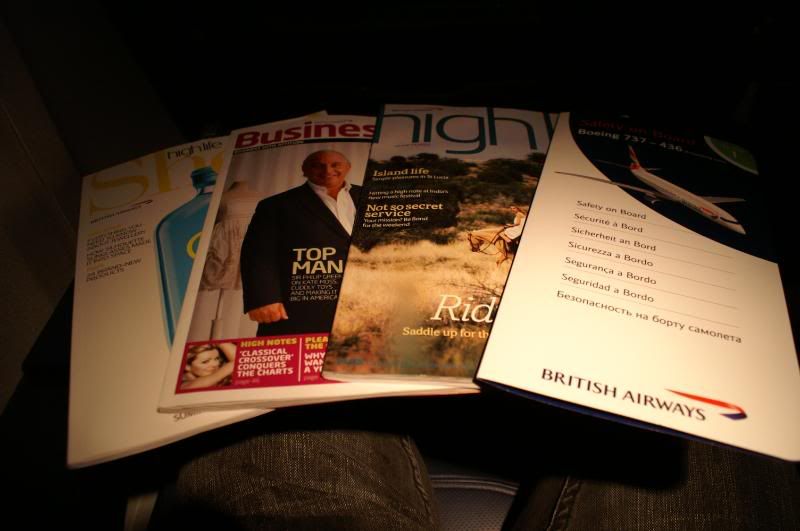 some pics of the cabin, there was only 7 people in Club Europe.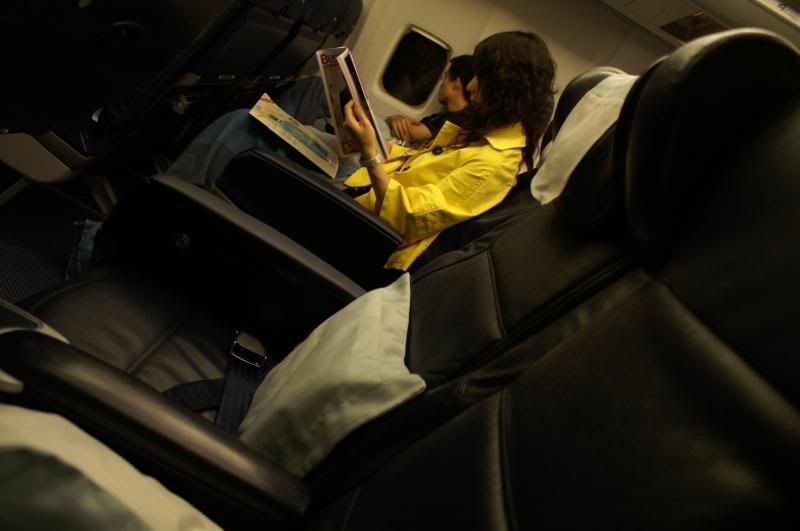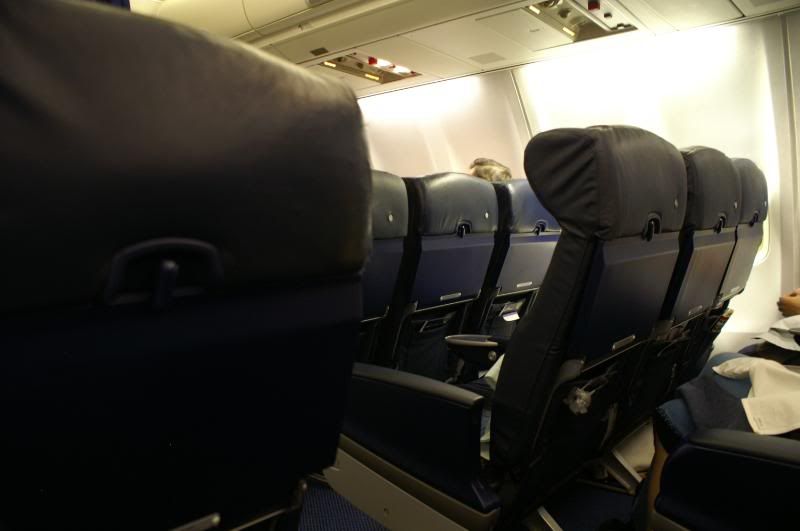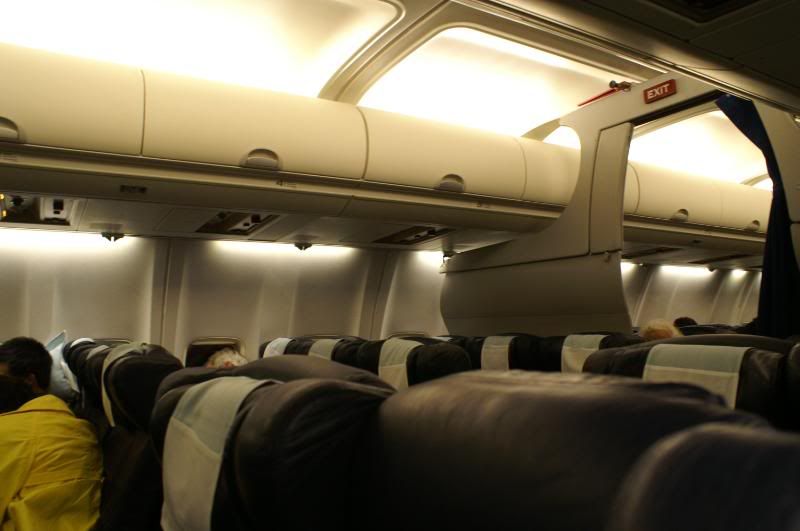 the toilet, with old style flush.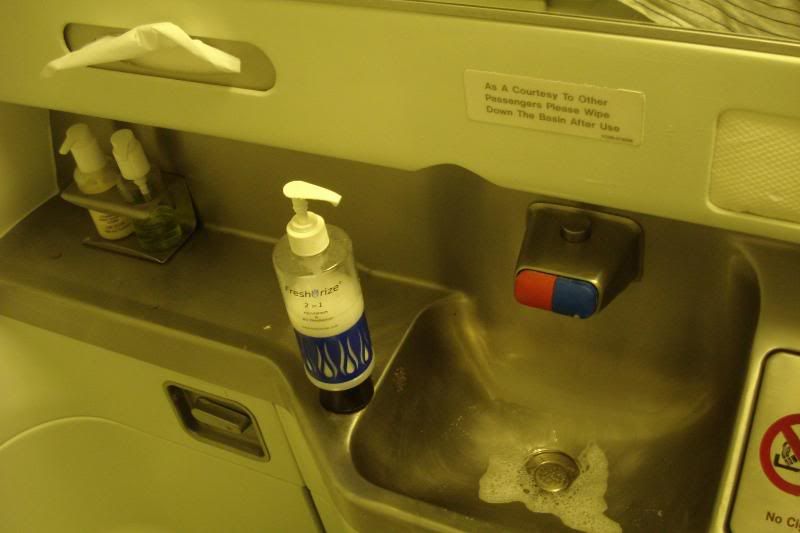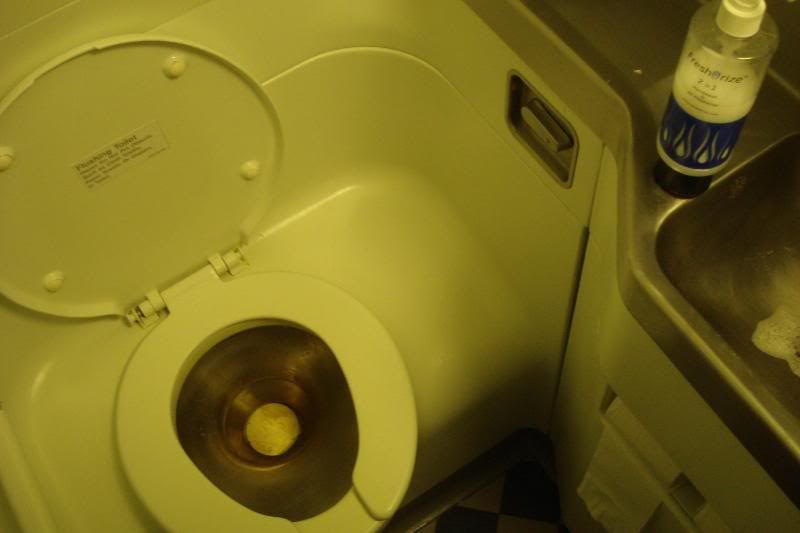 Soon we were descending into MLA, landing was at 01:44 on runway 14 and was on-blocks at 01:47, 23 minutes ahead of schedule, on stand 3 in front of the non-schengen arrivals part of the terminal.
I got a quick visit to the cockpit before getting off the plane. The crew were to take a short rest before flying back to LGW at 05:25.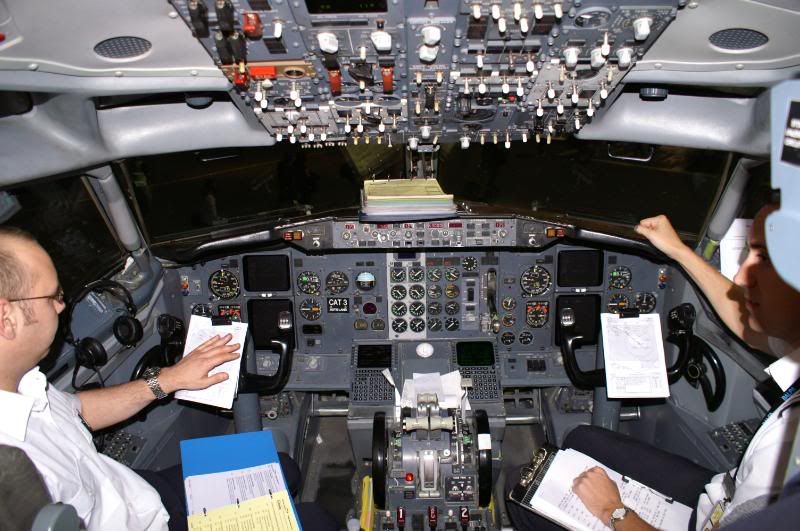 G-DOCW. notice the Volga Dnepr An-124 tail behind. This was going to be flying to N'djamena, Chad as VDA7704 at 05:00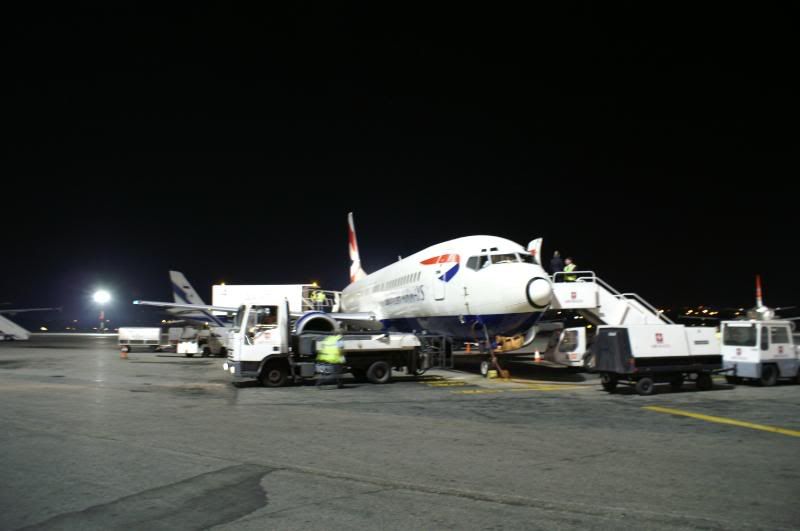 Arrivals area just after passport control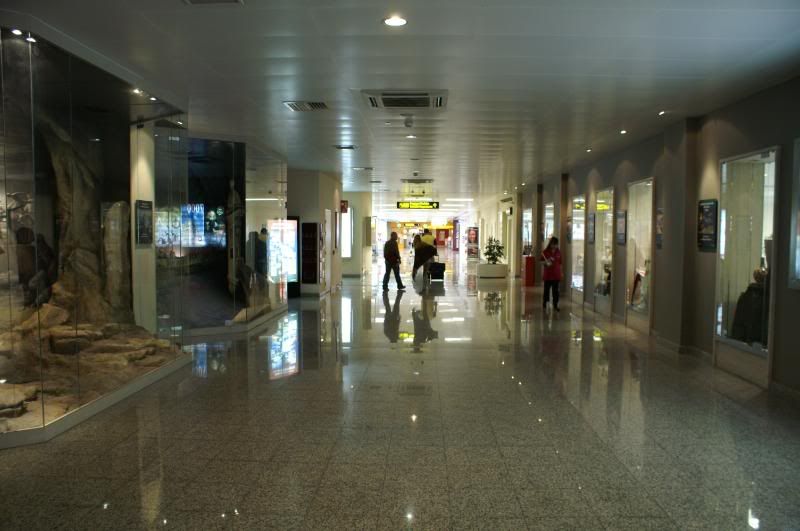 MLA departures, even the An-124 flight is displayed here.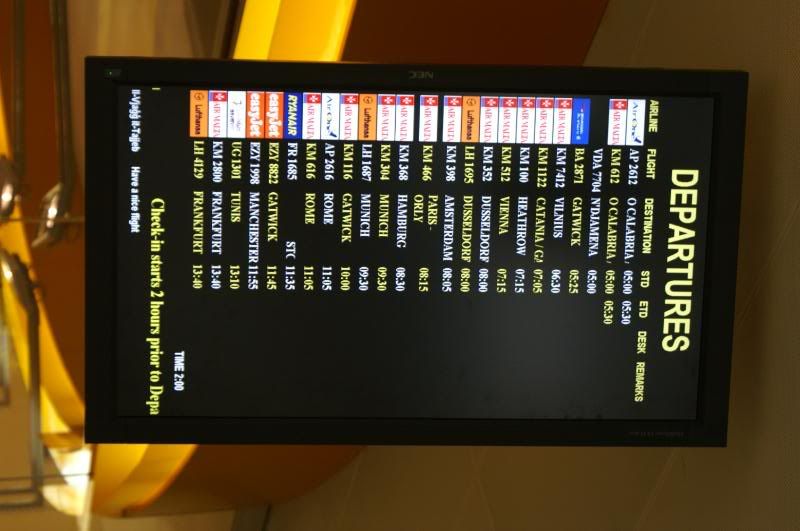 MLA baggage reclaim hall
MLA arrivals area
Some pics from Malta
Birzebugga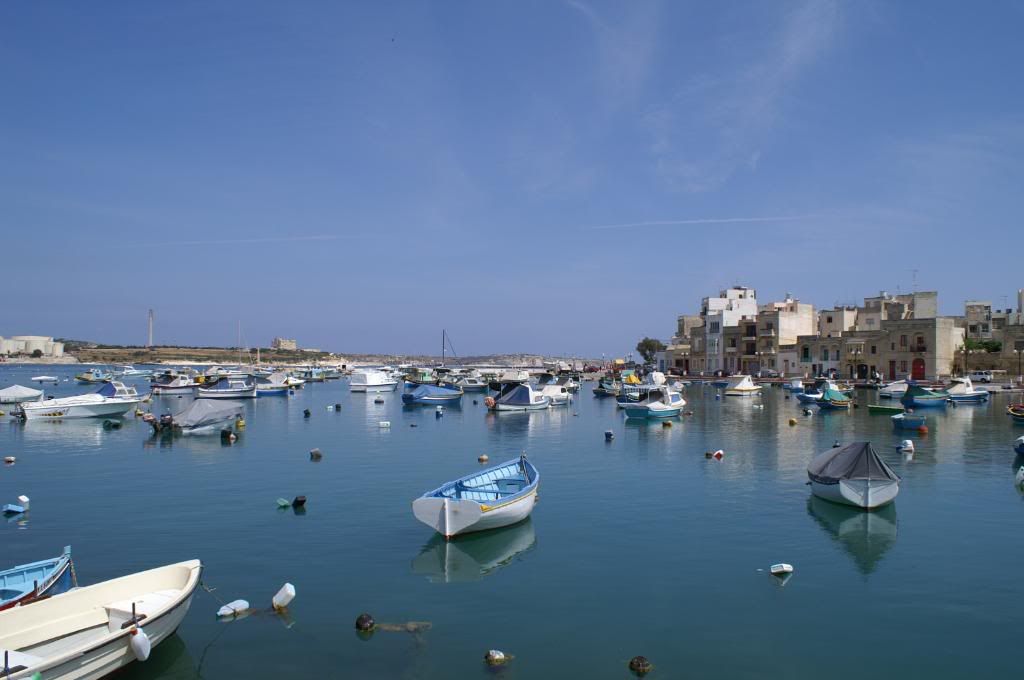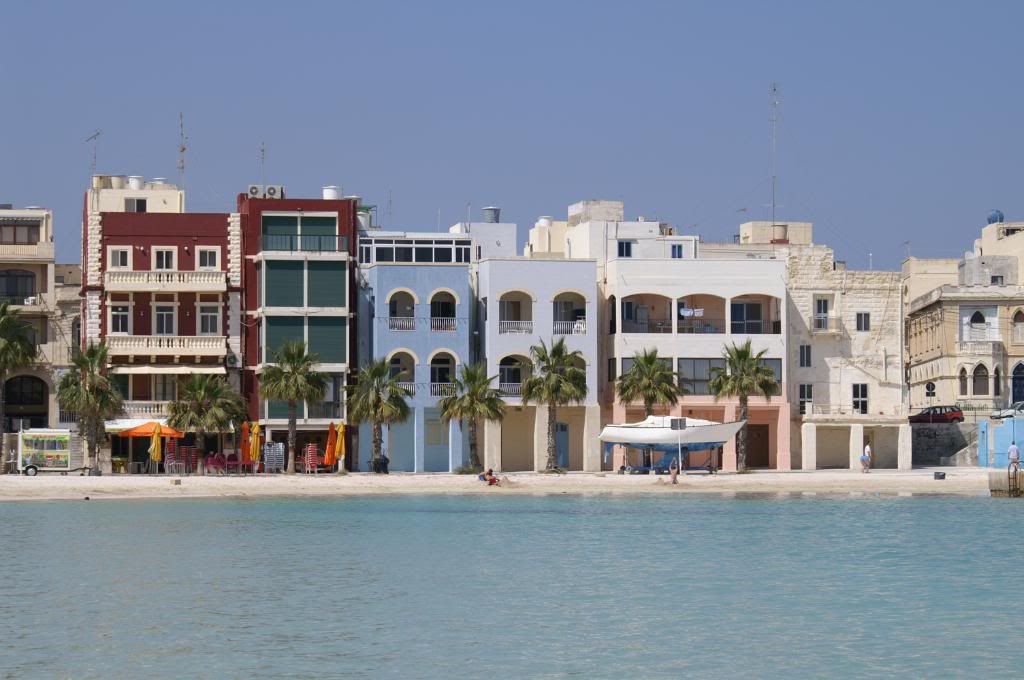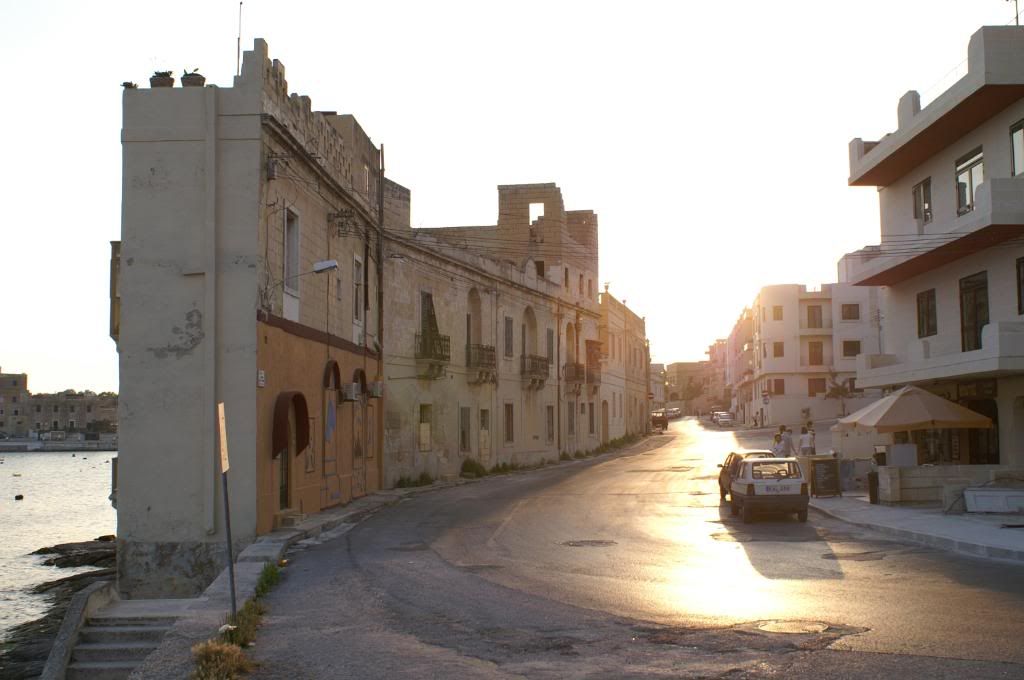 Old Malta buses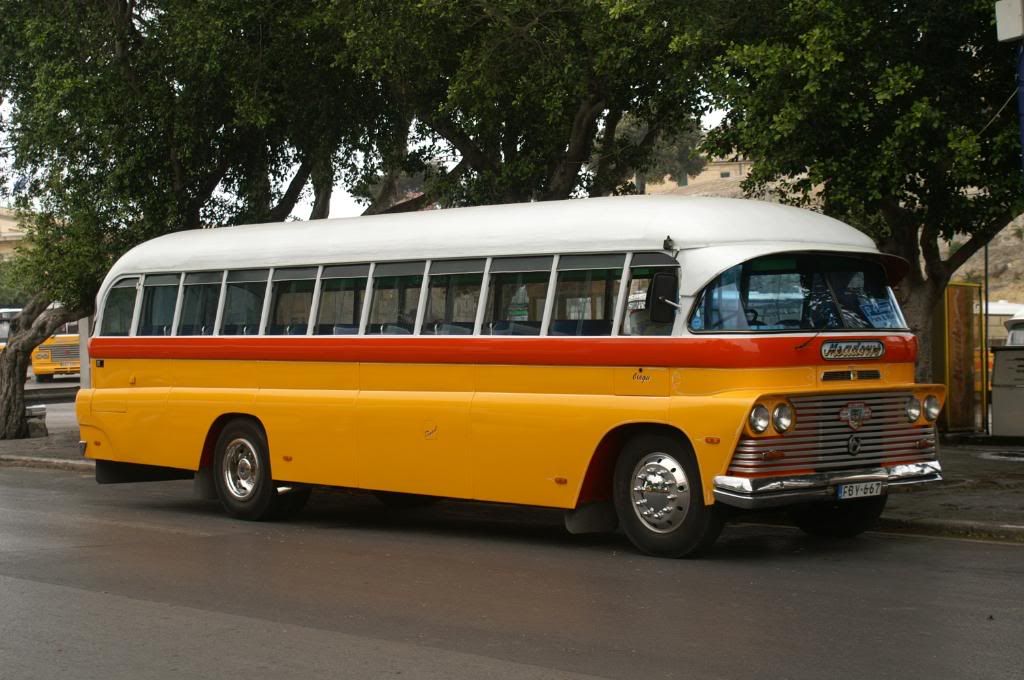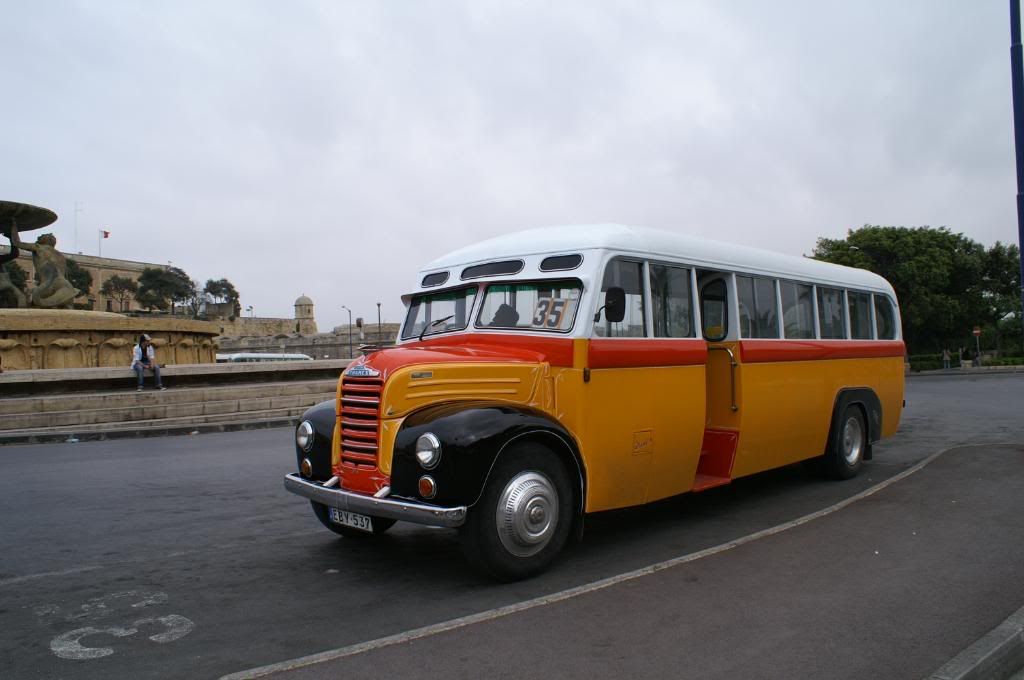 Valetta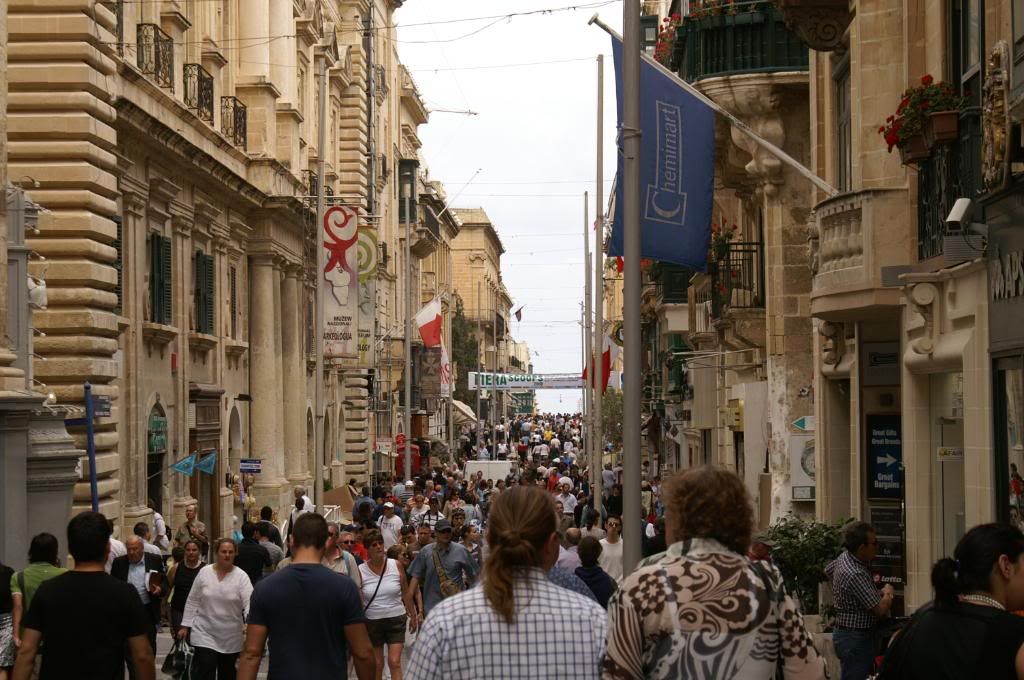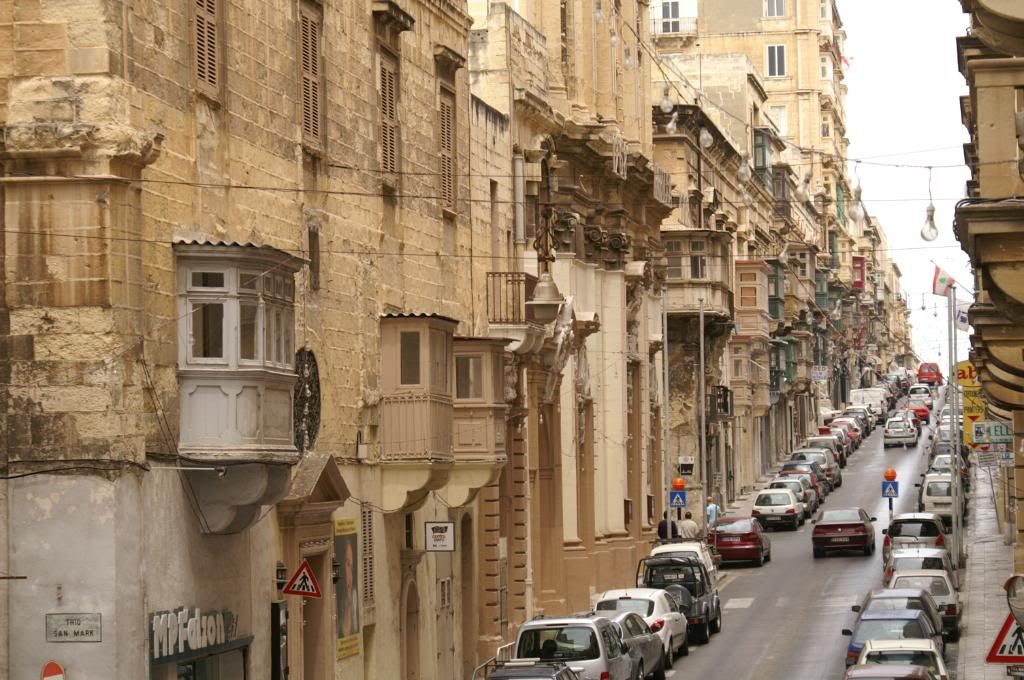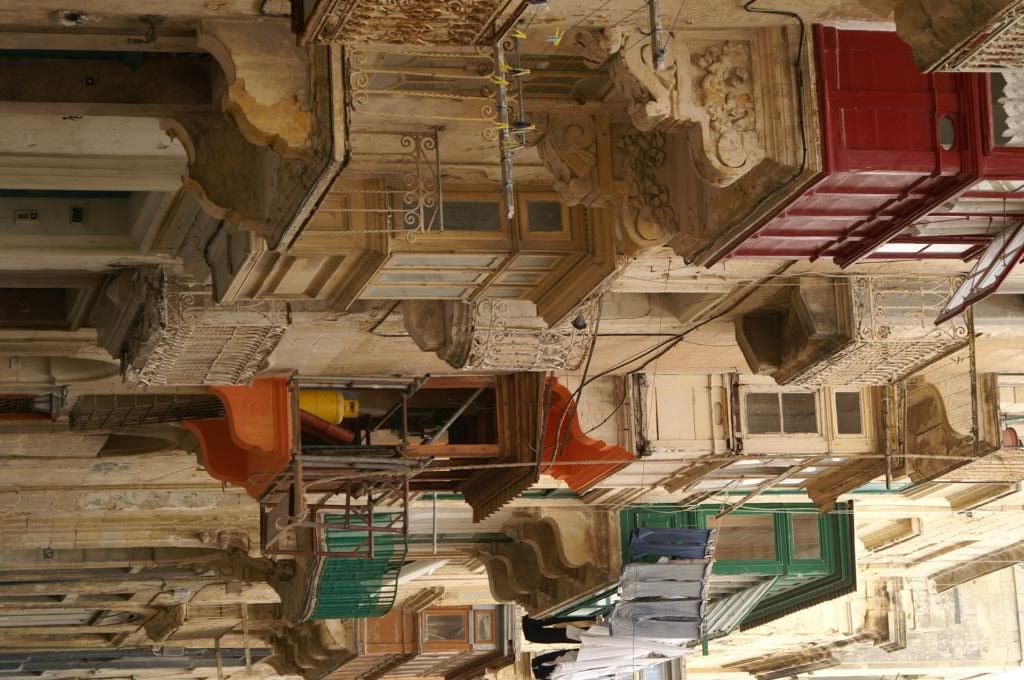 Mdina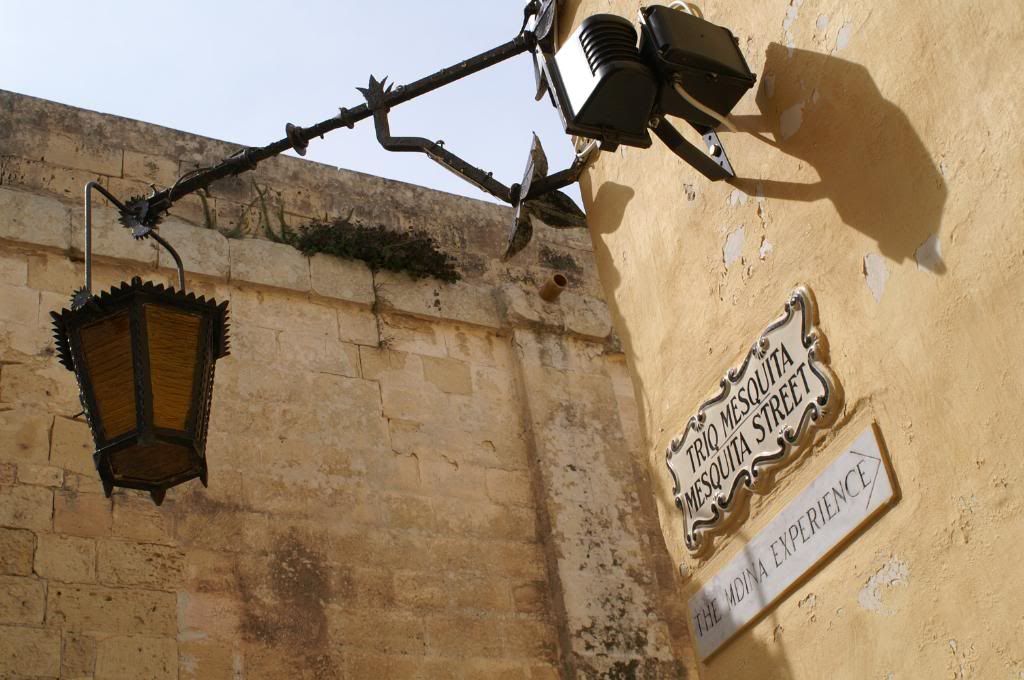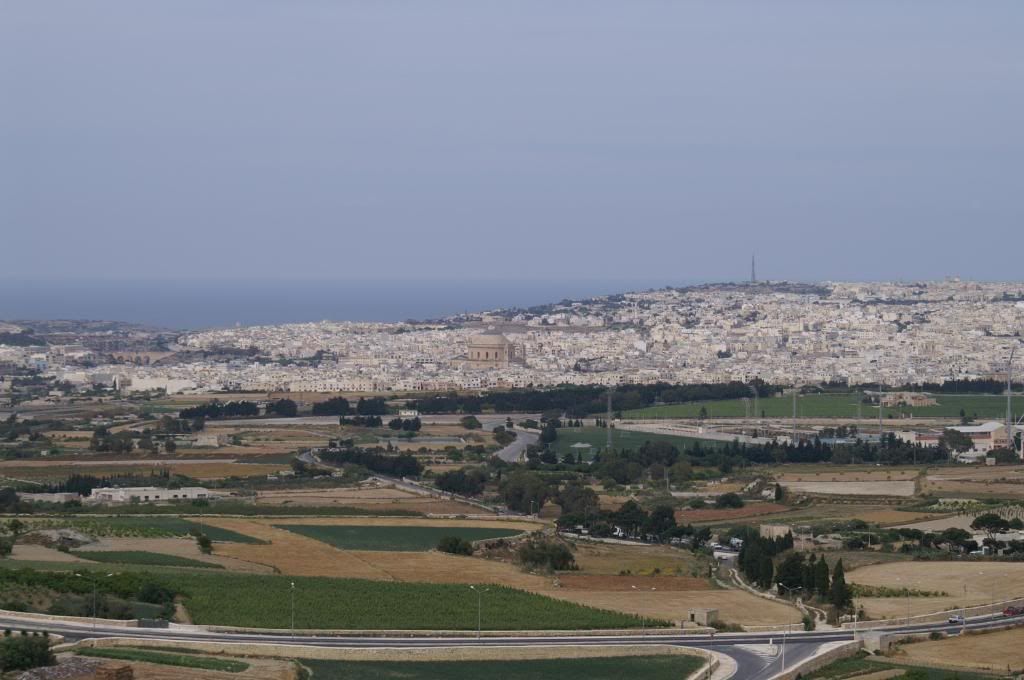 Gozo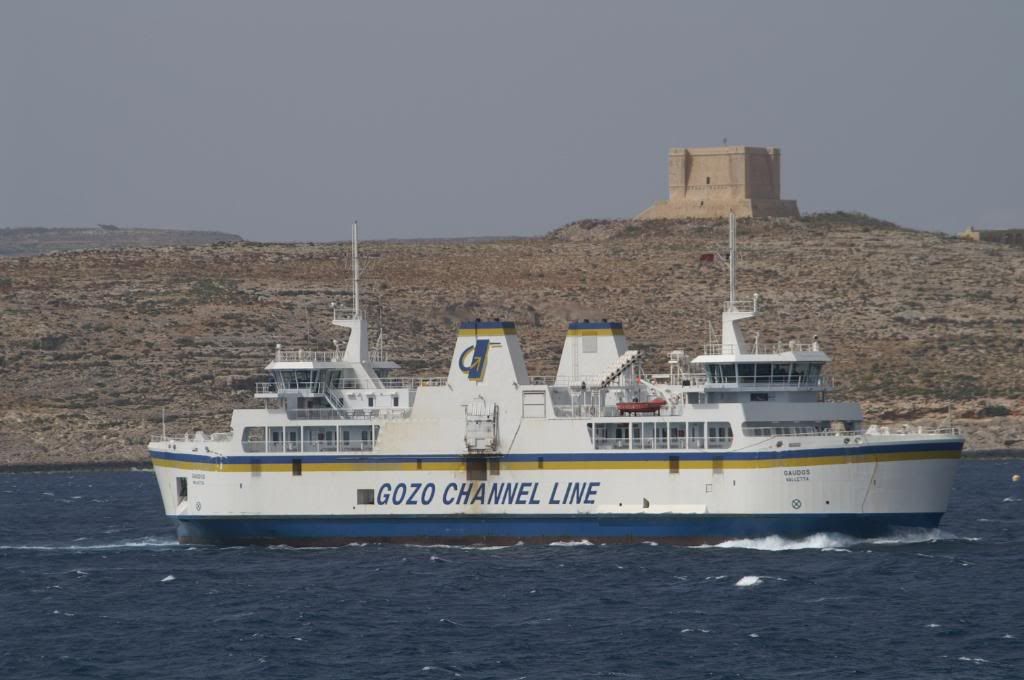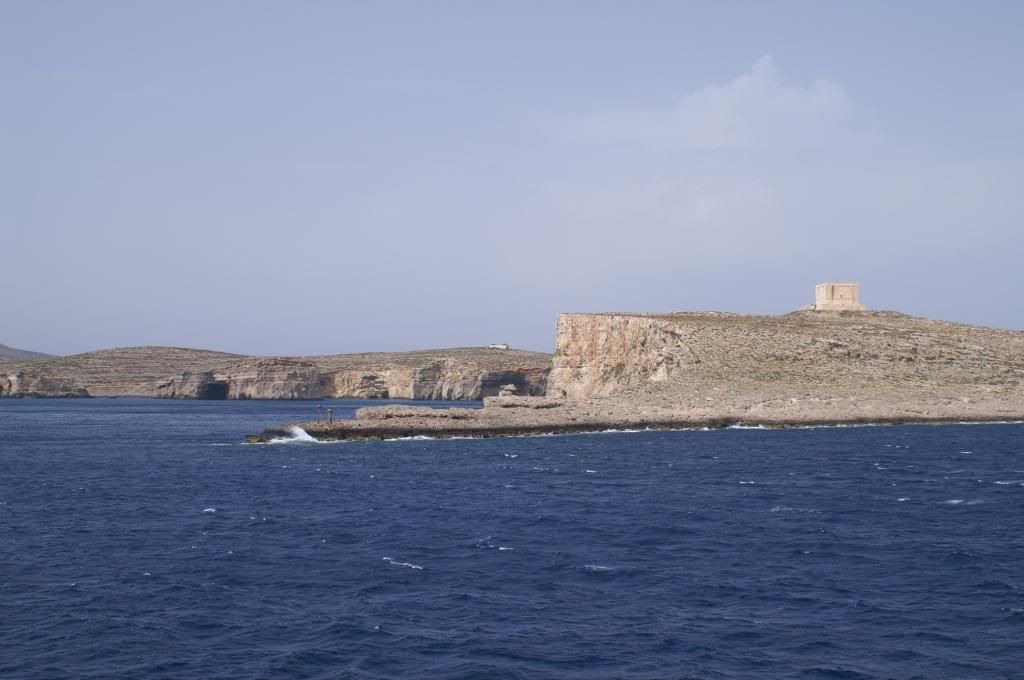 Blue Grotto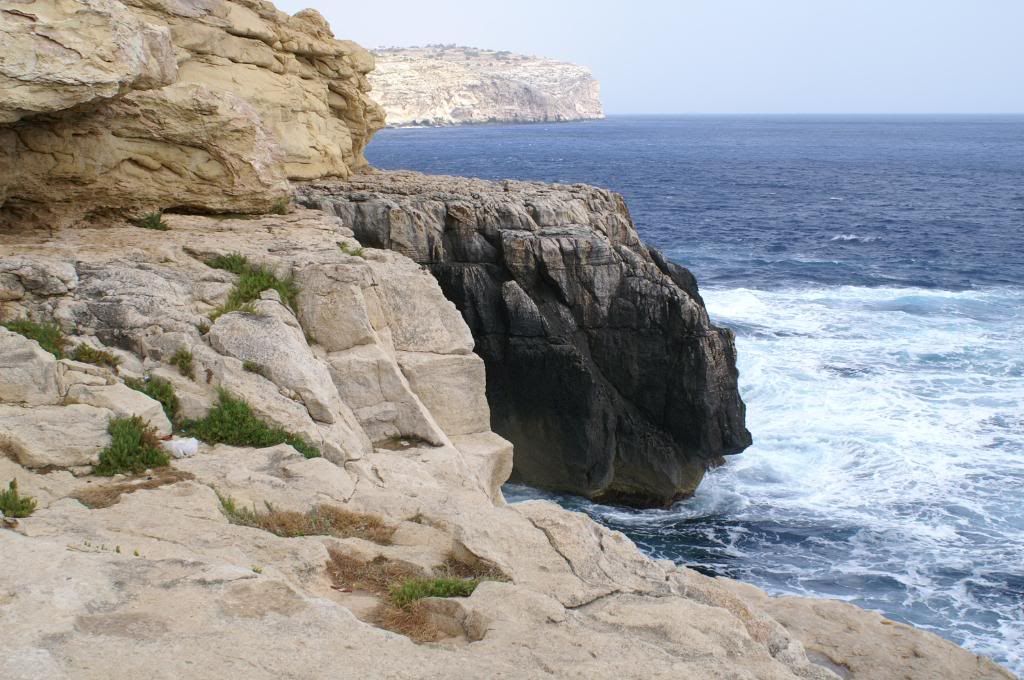 Plane spotting at MLA
Emirates 777-300ER A6-ECA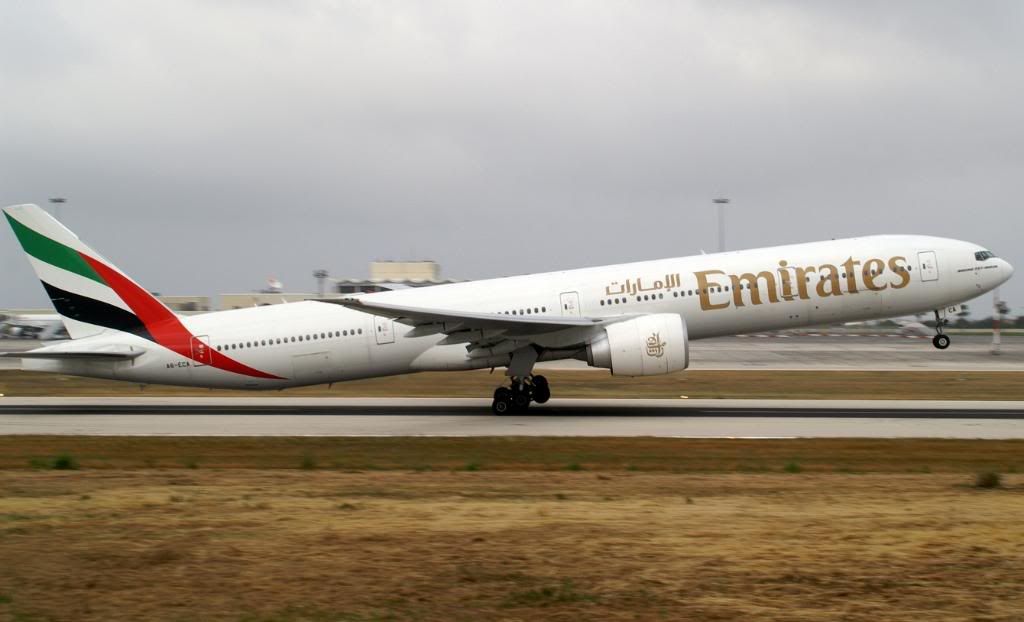 Air Malta A319 9H-AEL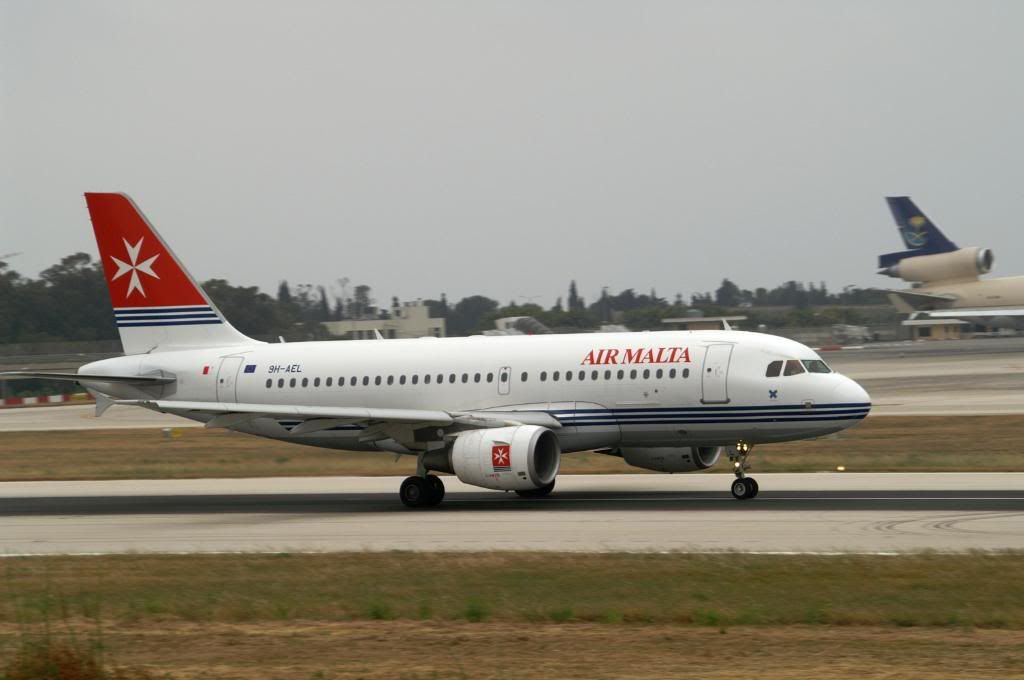 Catania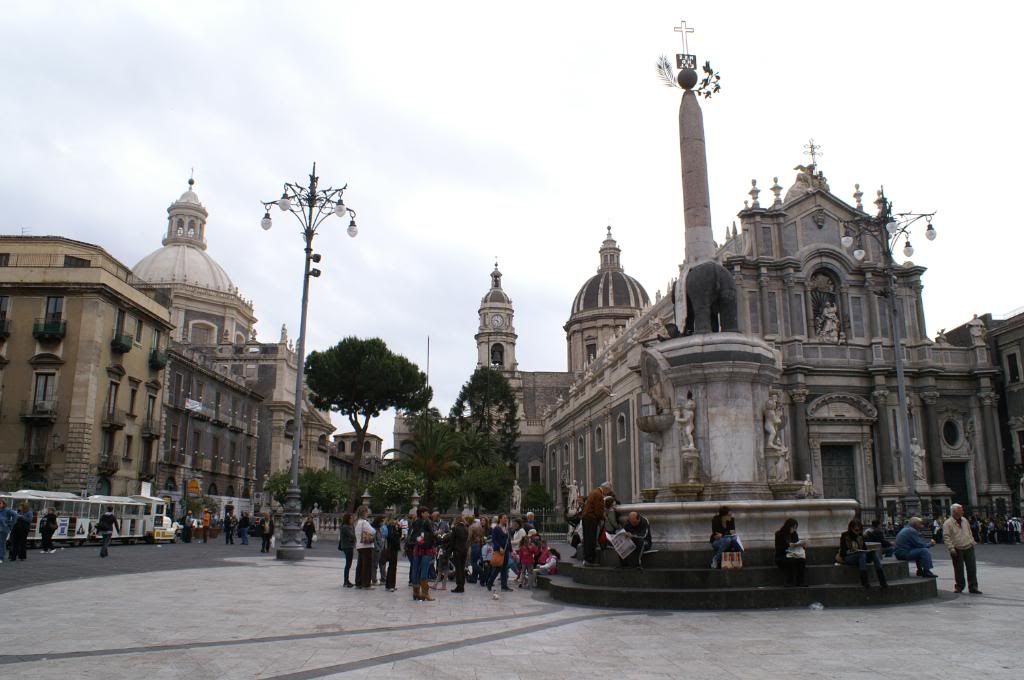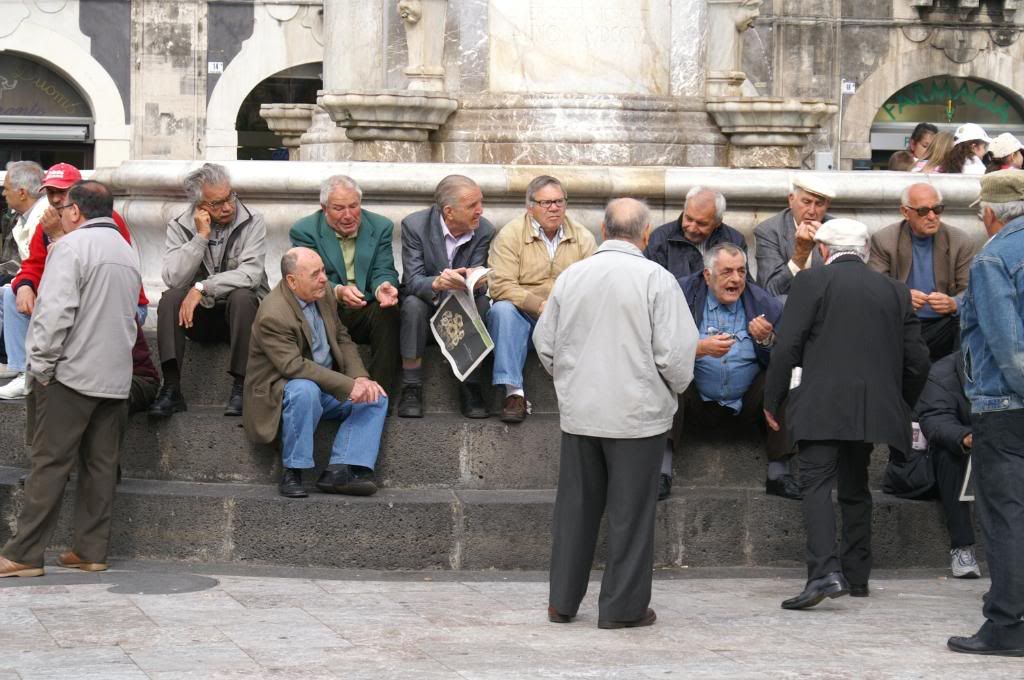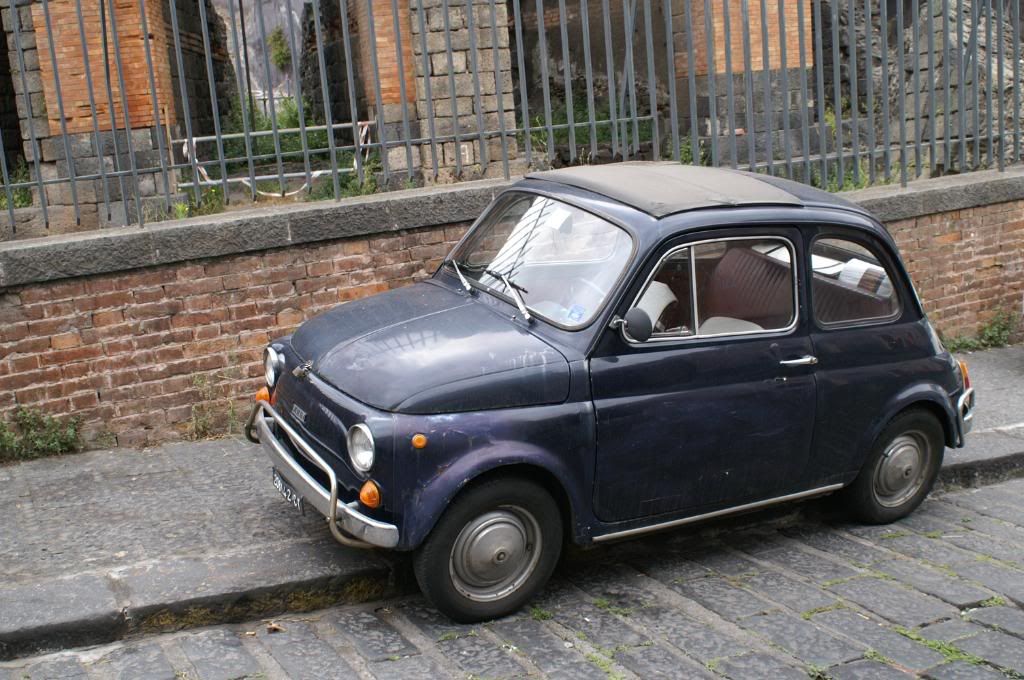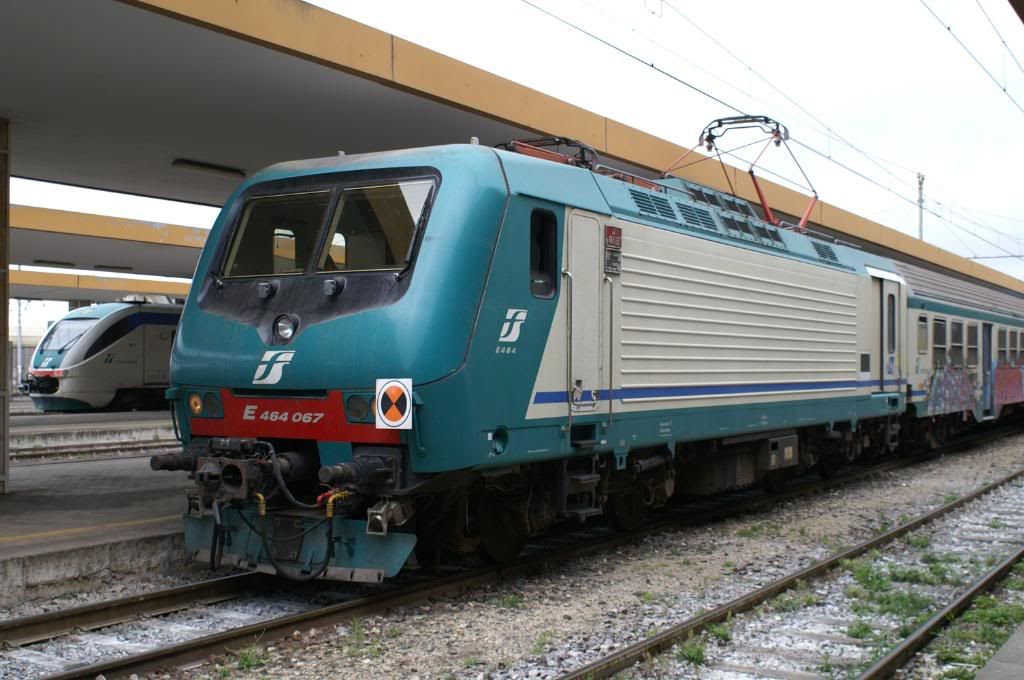 We probably went to the Malta at the worst possible time, we had about 2 and a half days of good weather, all other days were cloudy, rainy, windy... whilst it was hot and sunny back in England!!
MALTA - GATWICK
Date: 14 May 2008
Airline: British Airways
Route: MLA-LGW
Flight No.: BA2871
Aircraft: 737-436
Reg: G-DOCB
Seat/Class: 8F/6A/10F Euro Traveller (Economy)
Scheduled: 05:25 - 07:30
Actual: 05:23 - 07:51
Flight time: 03:13
Block time: 03:28
View Large
View Medium


Photo © Philippe Ballerstedt
Having just arrived back in Malta on the ferry from Catania at midnight, we were off to the airport at 03:00 for our 05:25 flight back to LGW.
The queue for the bag drop was short and we were through security and airside shortly.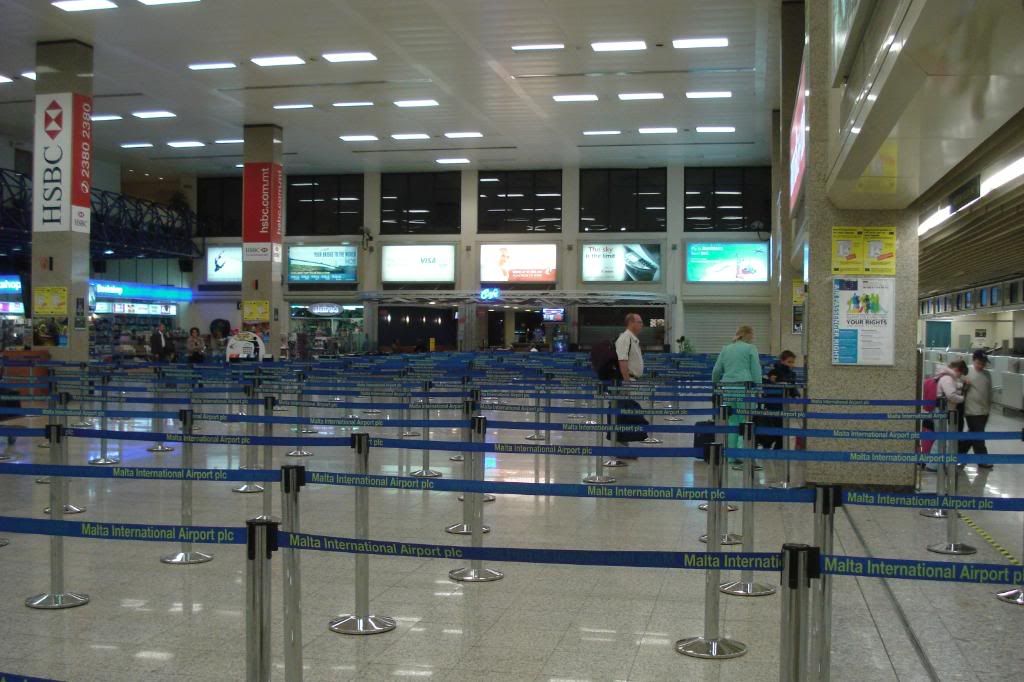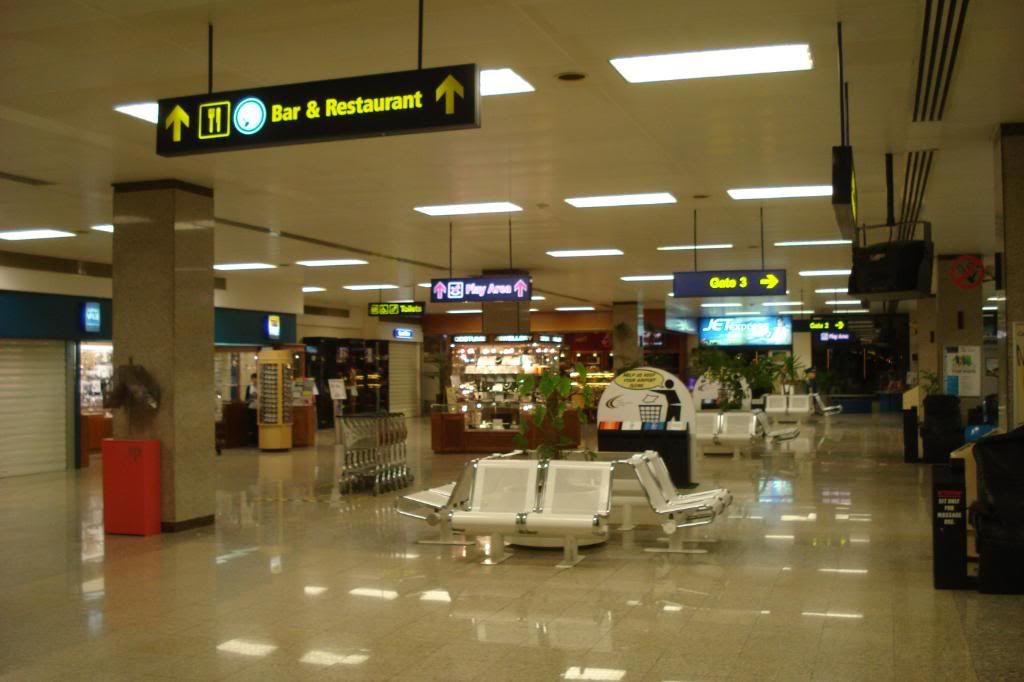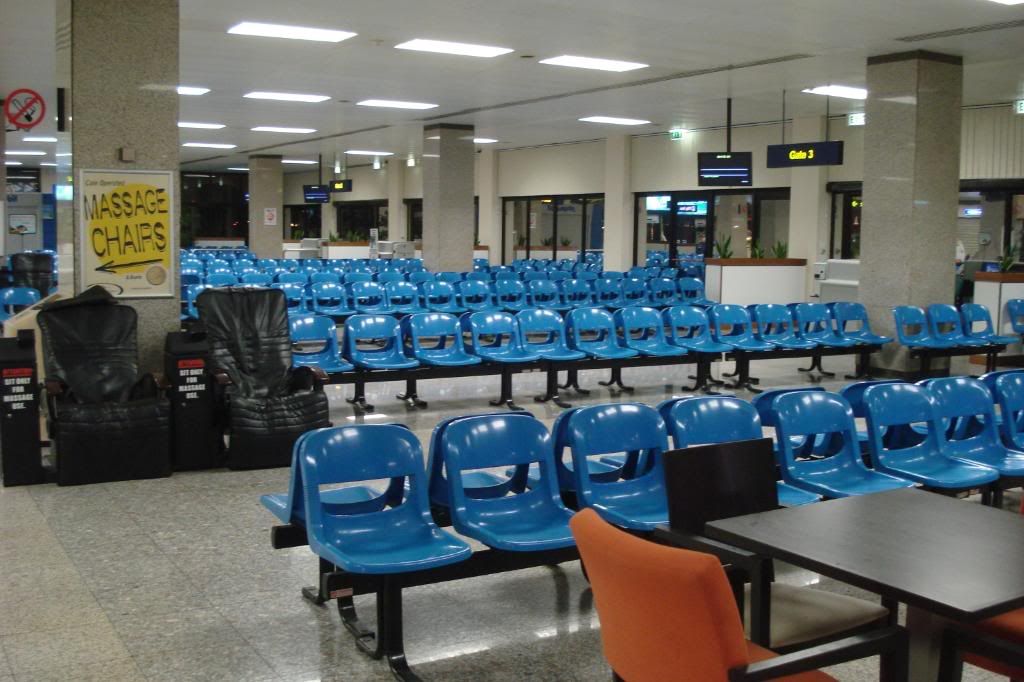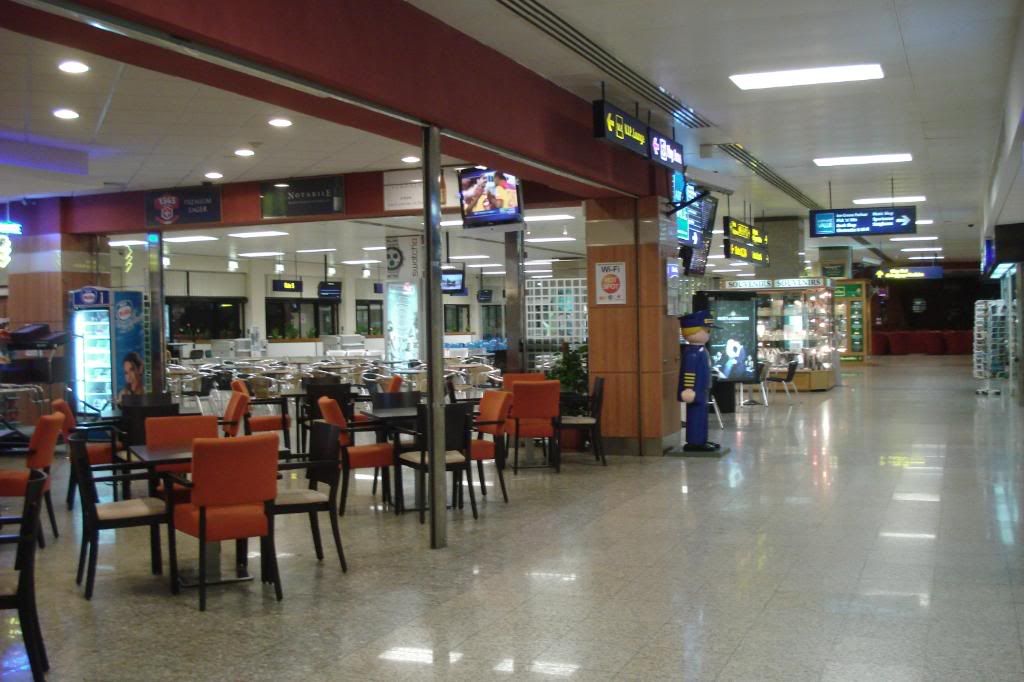 As one of my friends knew the CEO of MLA we had been invited to Air Malta lounge. Here we had a bit of breakfast, with sandwiches, snacks and Maltese pastries and a wide selection of drinks.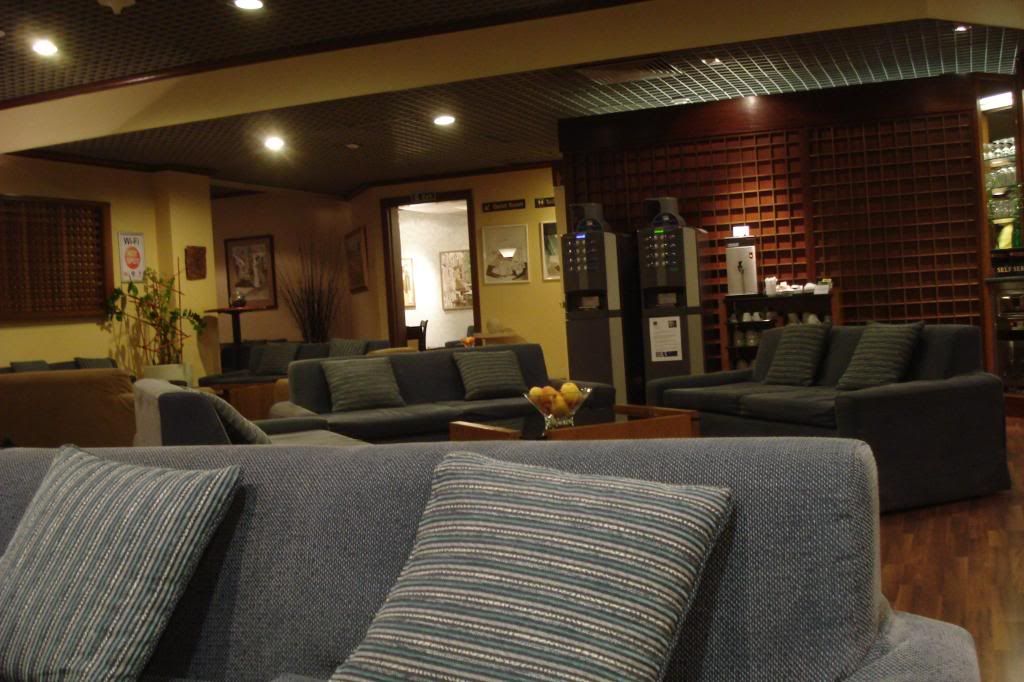 MLA departures that morning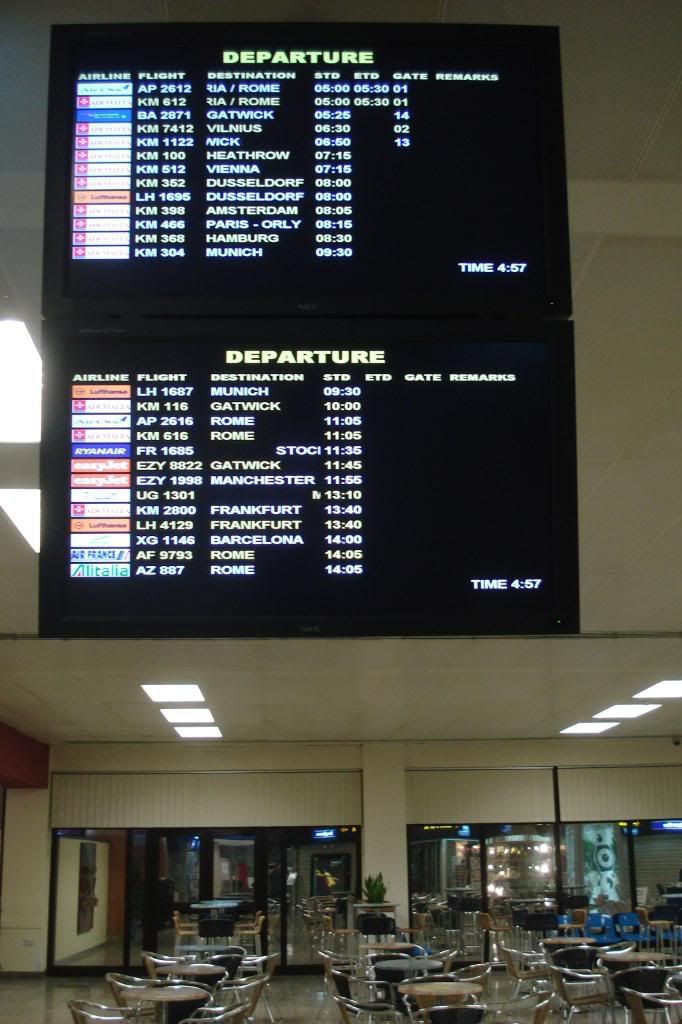 Queue for boarding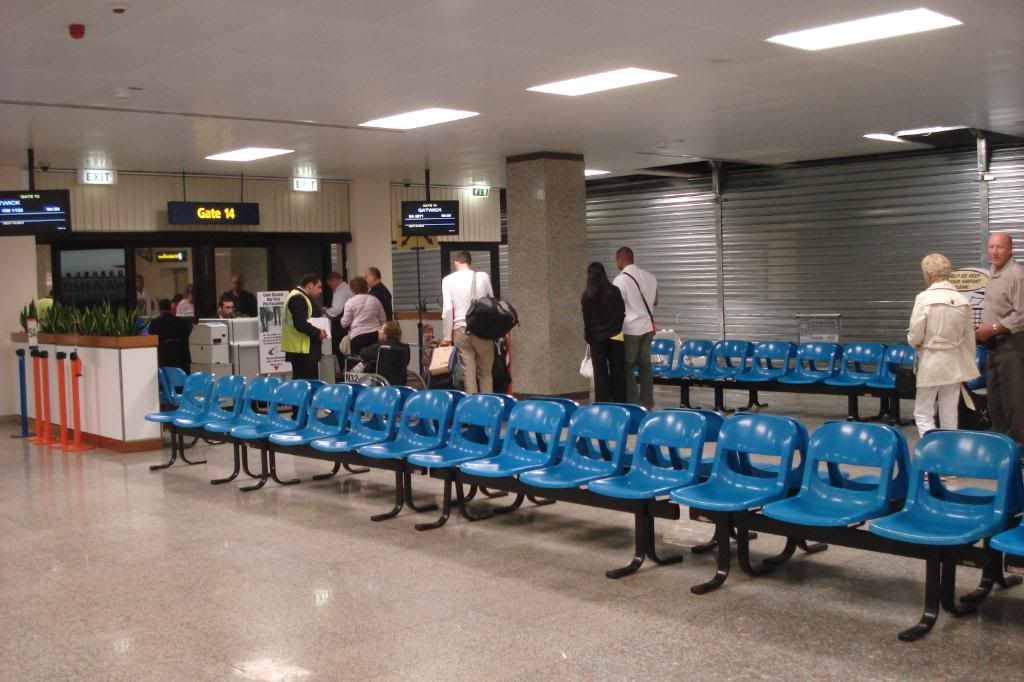 G-DOCB, my plane for LGW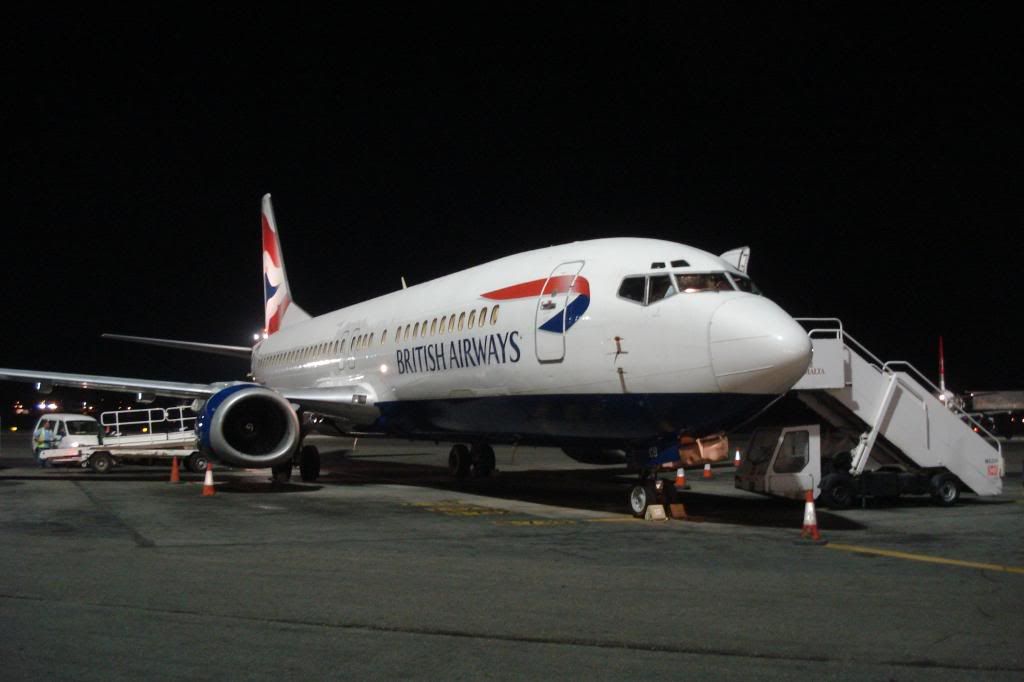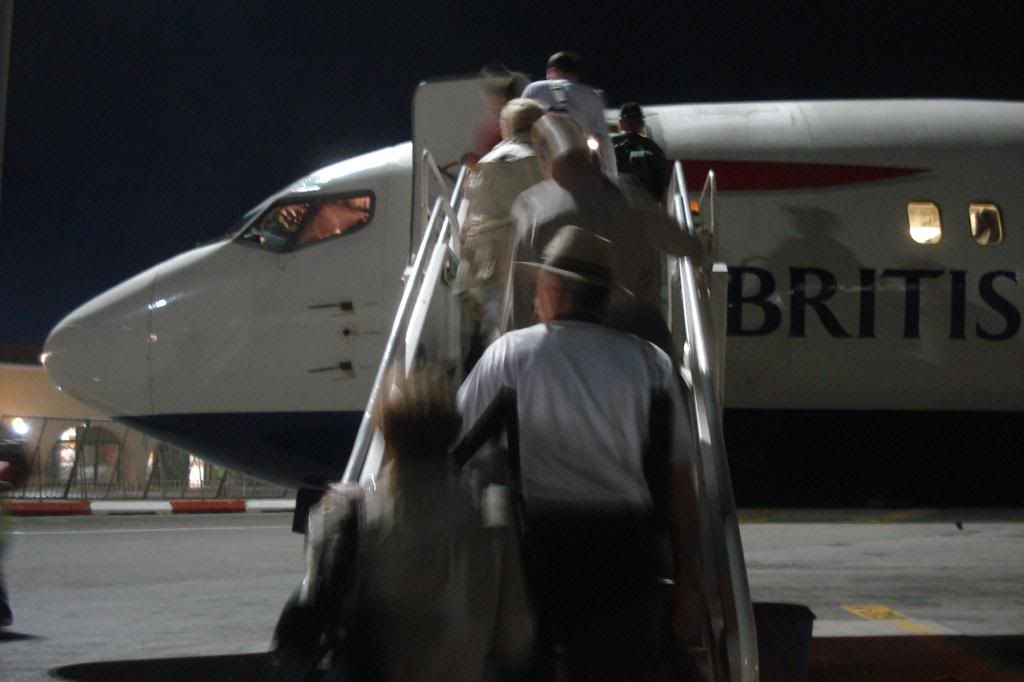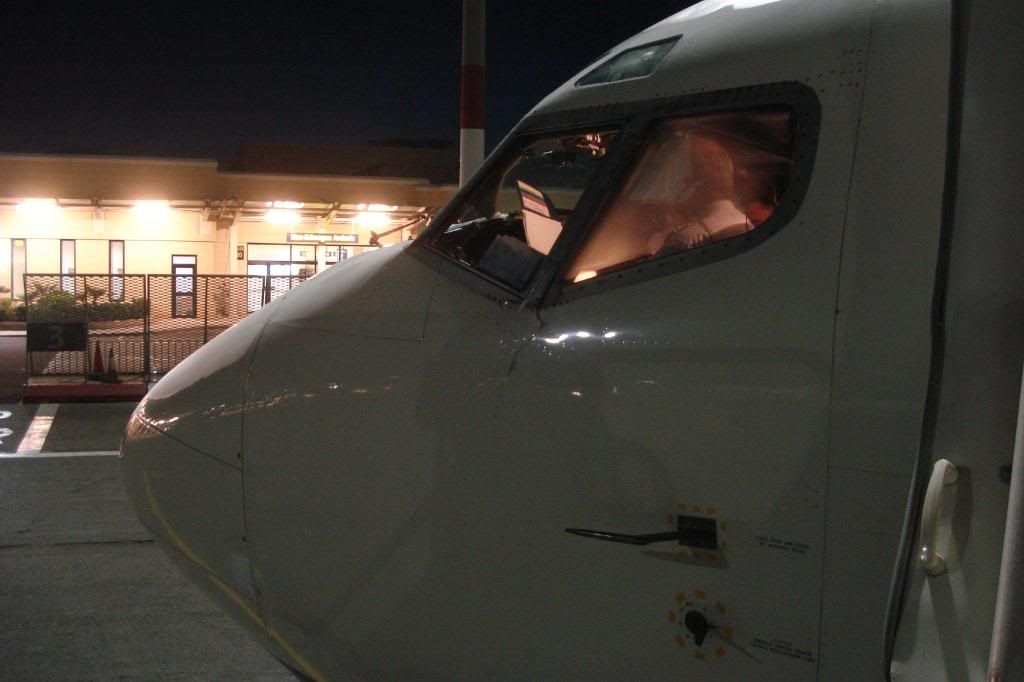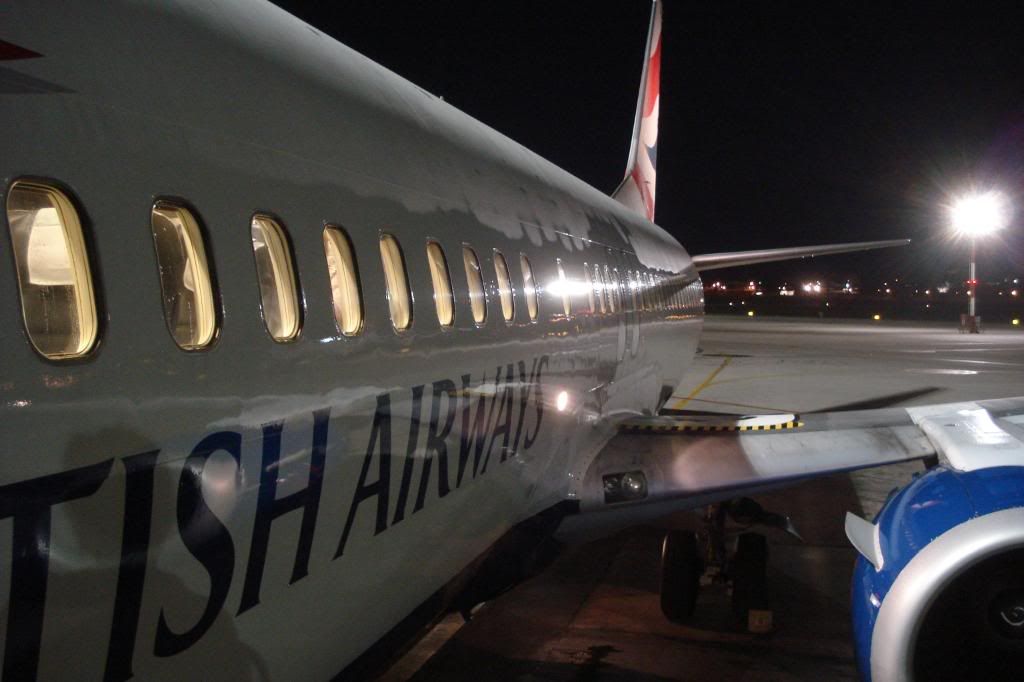 view of the cabin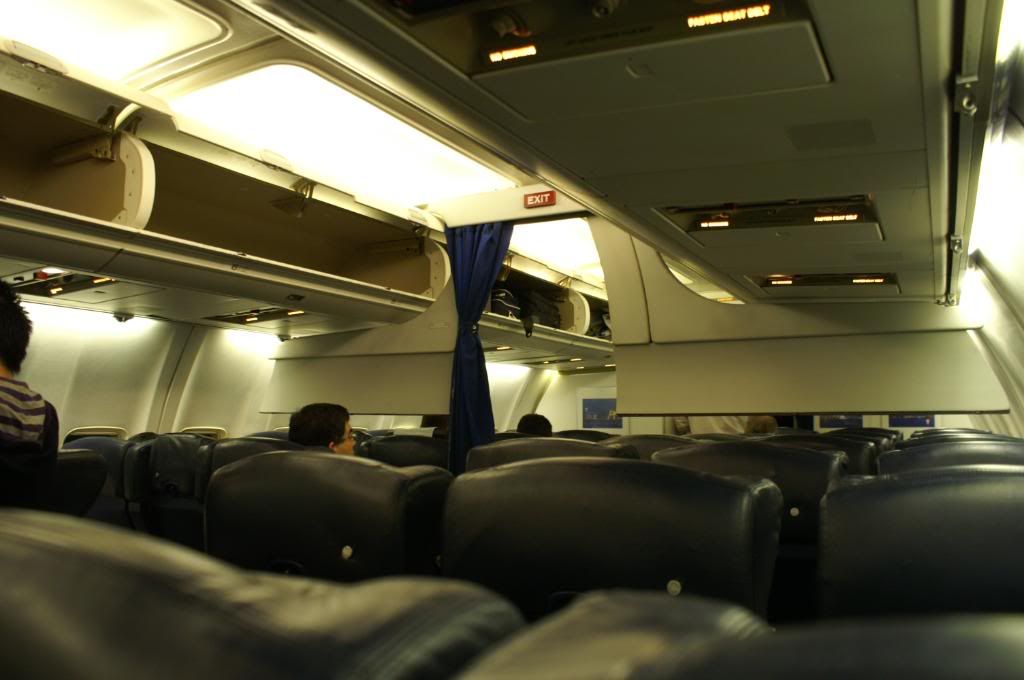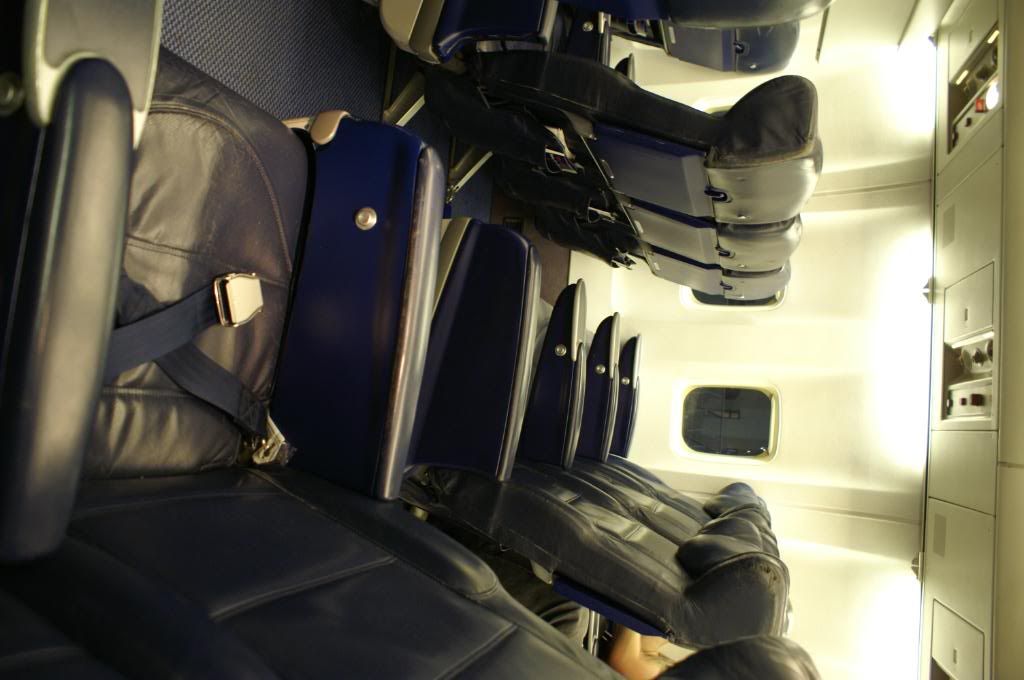 view from my seat 8F
as the flight was only about 30% full and so there were lots of empty seats, I decided to move to a seat on the left side of the plane so moved to 7A for the takeoff. I thought this would give me a better view if we were taking off on the usual runway 14 but we took-off on runway 32.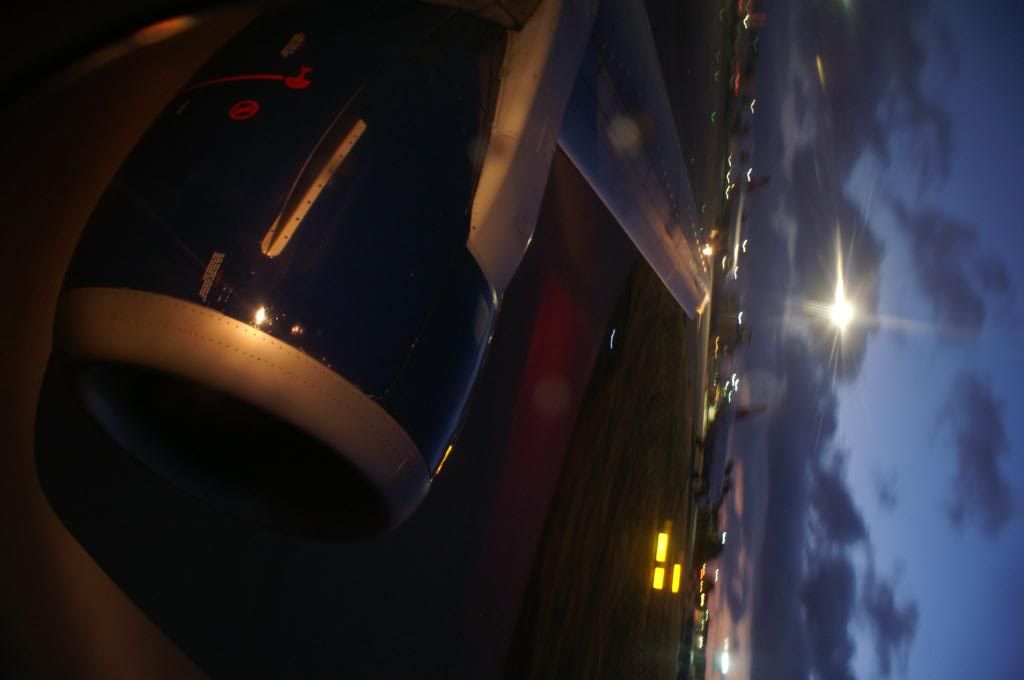 we were off-blocks at 05:23 but we held at runway 32 for over 5 minutes before starting the take-off run for some reason, we departed MLA at 05:34
video of the take-off: