Here's a Trip Report from LAX-SEA. I took this trip for memorial day weekend. I took pictures, but my crap camera was on the fritz, so it took bad pictures. And BTW, I have a lot of cabin shots, because, well, I like cabin shots. 

Yes, it says 11:00 AM boarding time for an 11:30 departure time. Well, that was not the case. It boarded at 4:45 PM, for a 5:15 PM departure. We had quite a delay (mechanical), so we left LAX, and ate, and came back with enough time to spare before boarding. We (Dad and I) didn't care about being rebooked, more time in LA! (And bags wouldn't arrive until the original flight arrived anyway! So, we would have to wait for our bags for a few hours in the BoardRoom, and since nobody had a laptop, we passed up on being rebooked.)

May 27, 2008.
Alaska Airlines Flight 457
Los Angeles, CA (LAX) to Seattle, WA (SEA)
Boeing 737-400 (changed from a 737-800)
First Class – Seat 2D and 2F
Sched. Dept. – 11:30 AM
Actual Dept. – 5:15 PM
Sched. Arrival – 2:00 PM
Actual Arrival – 7:20 PM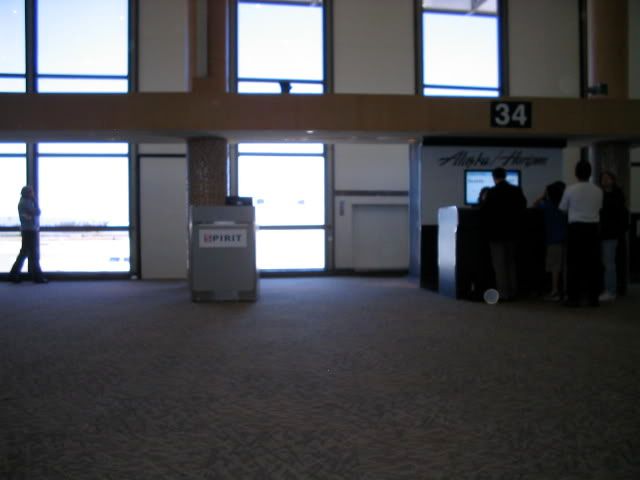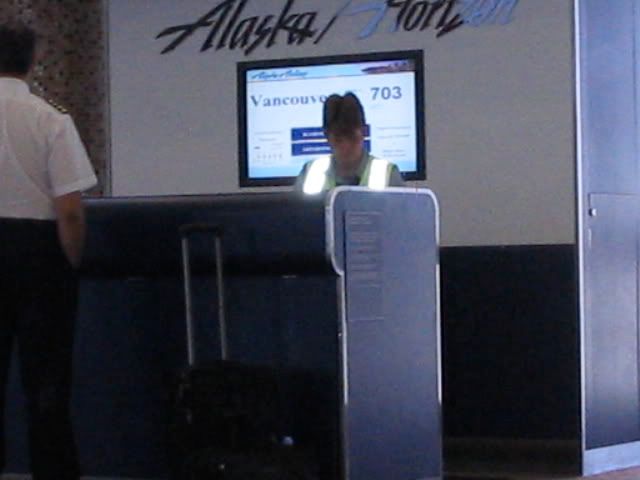 Our plane waiting at the gate.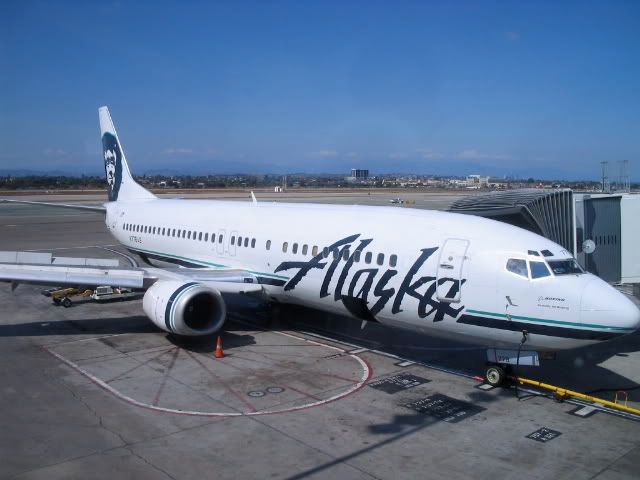 Boarding was called at 4:45 PM and I was the first to step on the plane, with my camera in hand.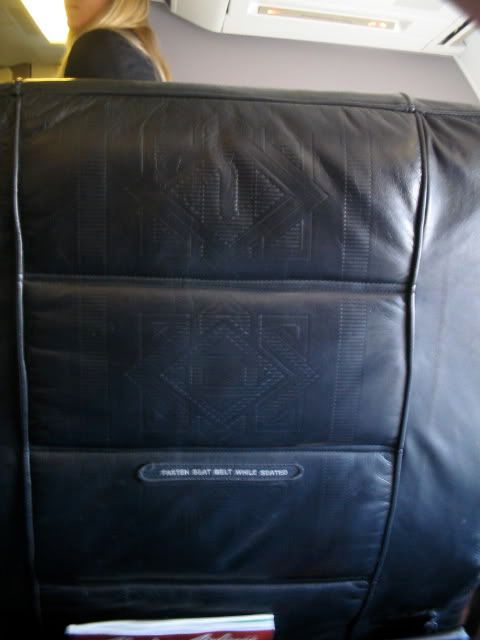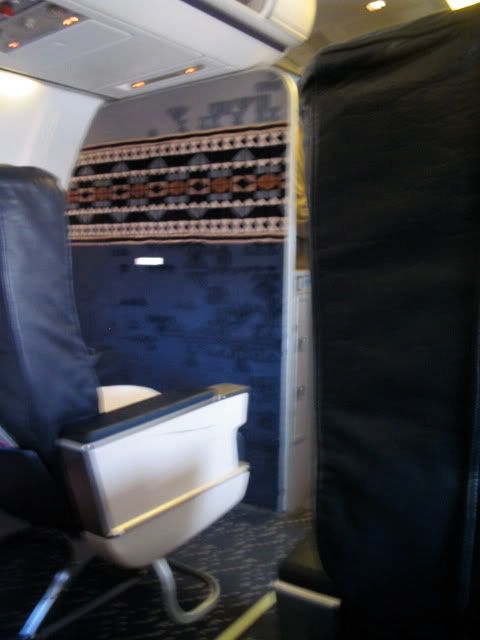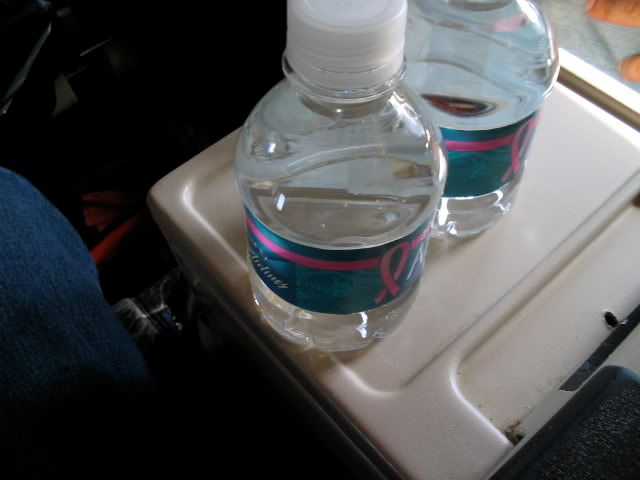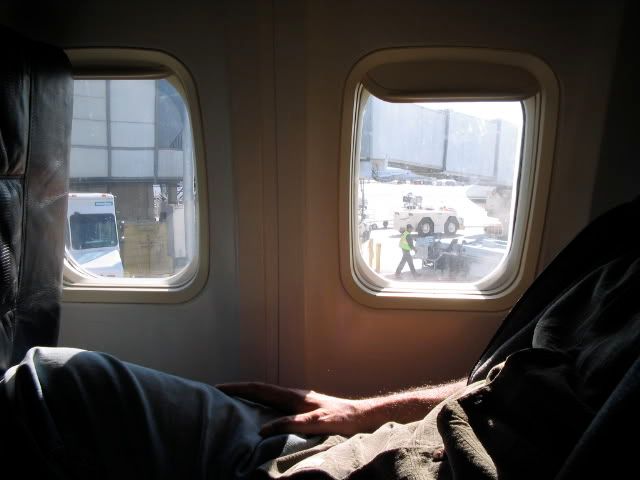 First Class on this flight was about 60% full, Main Cabin about 40% full. And as always, bottled water at the seat. BLEH! I want my
real
Pre-Dept. drink!  
We taxied out and took off in a timely matter, and climbed to 33,000 feet. (?)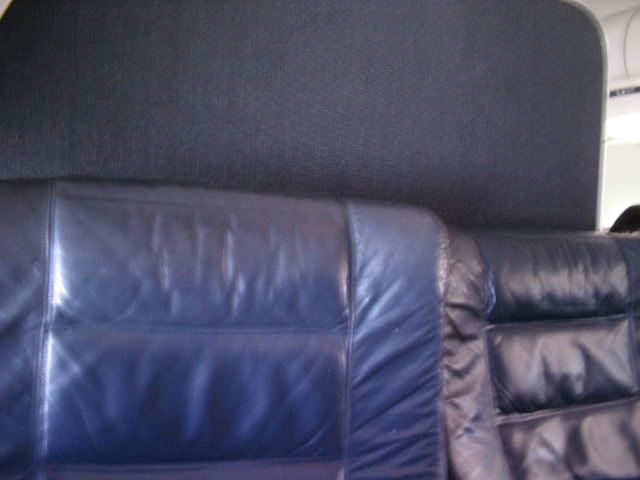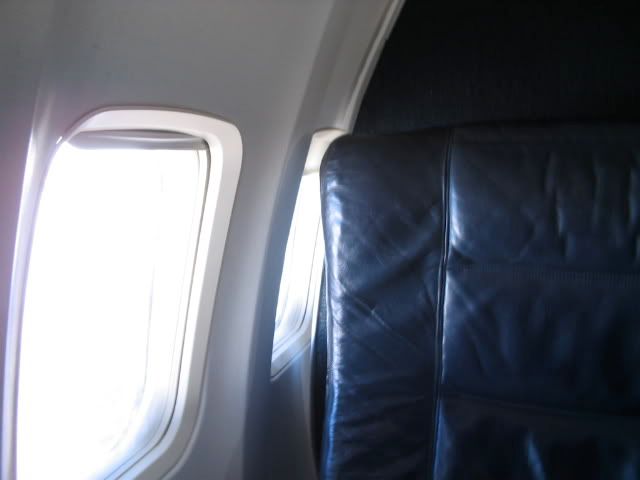 As soon as we were at cruising altitude, the Flight Attendant came out with pretzels and our drink. Mine was a Jones Cola.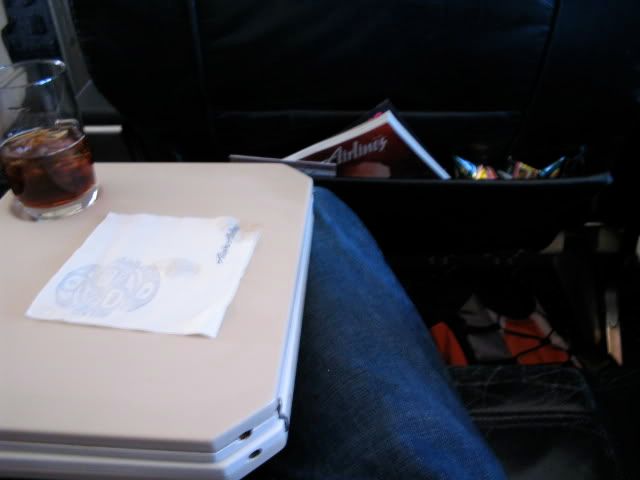 Then about 30 min later our meal arrived. It was a chicken breast, with polenta, steamed broccoli, and artichokes with sun dried tomatoes. It was VERY good. 
Big thumbs up! Improved meal service at its best.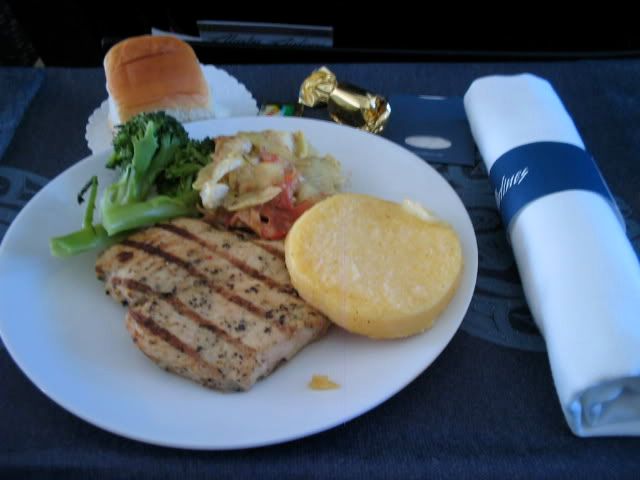 After the meal I took one last picture, then my camera broke for good.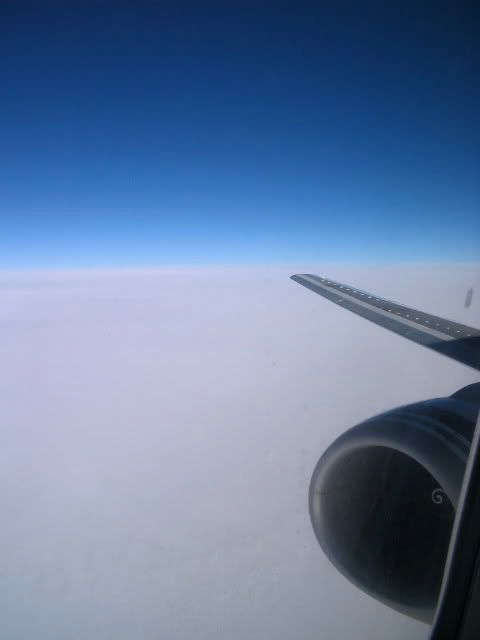 After meal service, drinks were constantly refilled. Very good service.
Around 7:20 PM ish we touched down on runway 16C.
We arrived at a gate at the N – Satellite, WHICH WAS TOTALLY EMPTY, and our bags were promptly transferred to the baggage carousel, and we left for home from there. It was surprising because bags take forever to arrive at baggage claim at SEA.
Thanks for reading my Trip Report!
[Edited 2008-06-19 10:24:16]