Hello everyone, this is a report on a weekend trip my mum and I took to Melbourne last week. It was primarily to watch the Brisbane Lions play the Western Bulldogs (AFL teams) play at the MCG. Of course we also enjoyed the shopping, dining and just general awesome vibe of Melbourne in winter!
My mum and I were travelling on a Virgin Blue 'Friend of Staff' ticket each (a friend of mine works for DJ and booked the flights for us). It was only the second time that I have flown standby or on a staff ticket but this time we each had a bag to check in.
Now to continue, and sorry if I ramble on a bit, and there are a lot of pics!
We left home at around 4:15AM and arrived at BNE Domestic terminal around 35 minutes later. As we were on standby fares we couldn't use online or kiosk check in, so had to line up. There were two areas set aside for check in but when we arrived only one was being used. Just before check in opened the other line was opened for passengers to enter and both lines started checking in... until the baggage belt broke down for the next 15 minutes.
Anyway, soon enough a lovely check in agent advised mum and I that we were on the flight and she could give us boarding passes. We then went through security in about 4 minutes and went to Gate 40 to wait for our flight.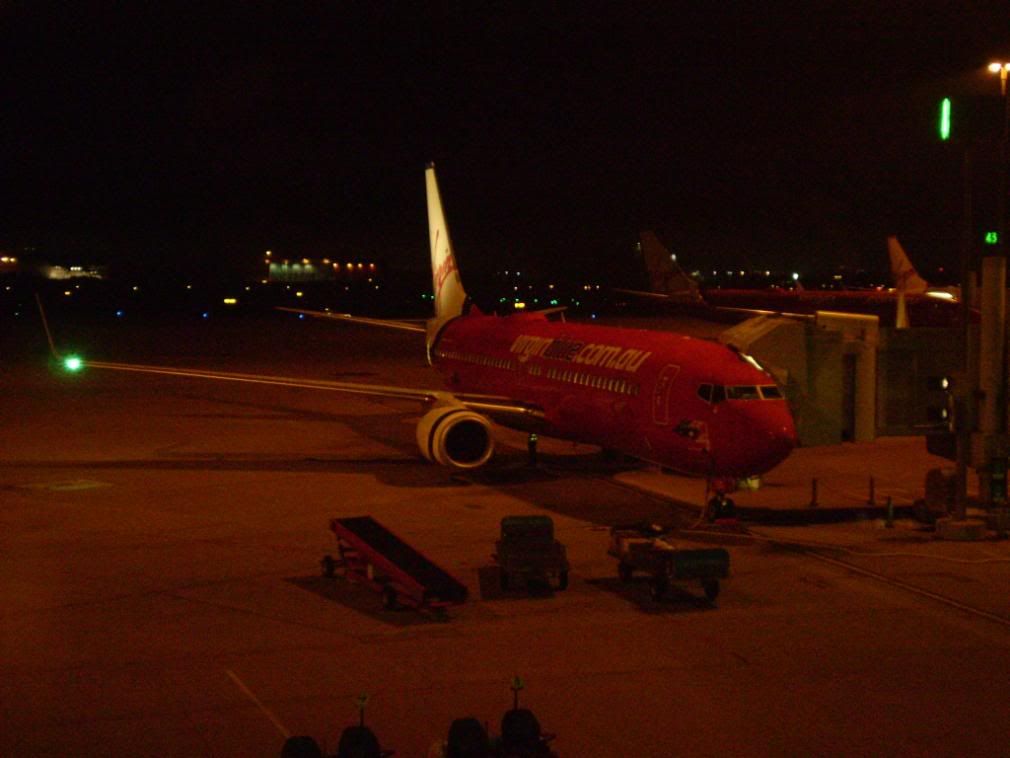 BNE-MEL
DJ304
Flight time 2h 21m
B737-800 VH-VUG
Seats 29 A/B/C
Load: Approx 175/180
ETD: 06:15
ATD: 6:24 - Takeoff @ 6:34
Departure from Rwy 19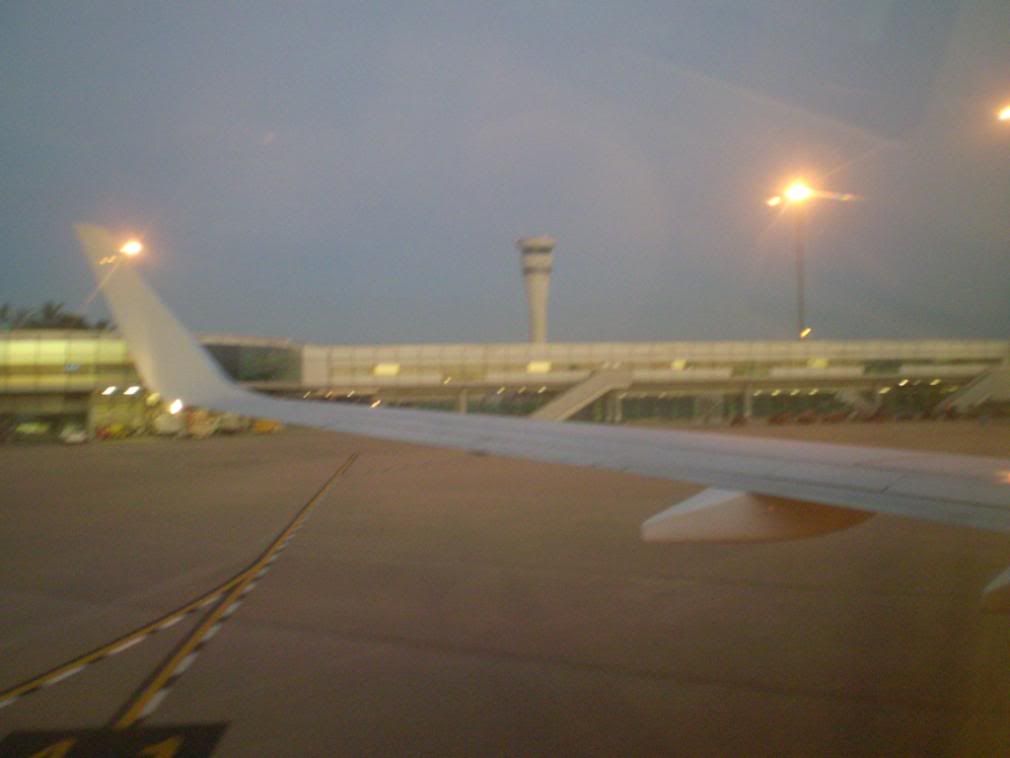 Virgin Blue terminal and BNE tower at sunrise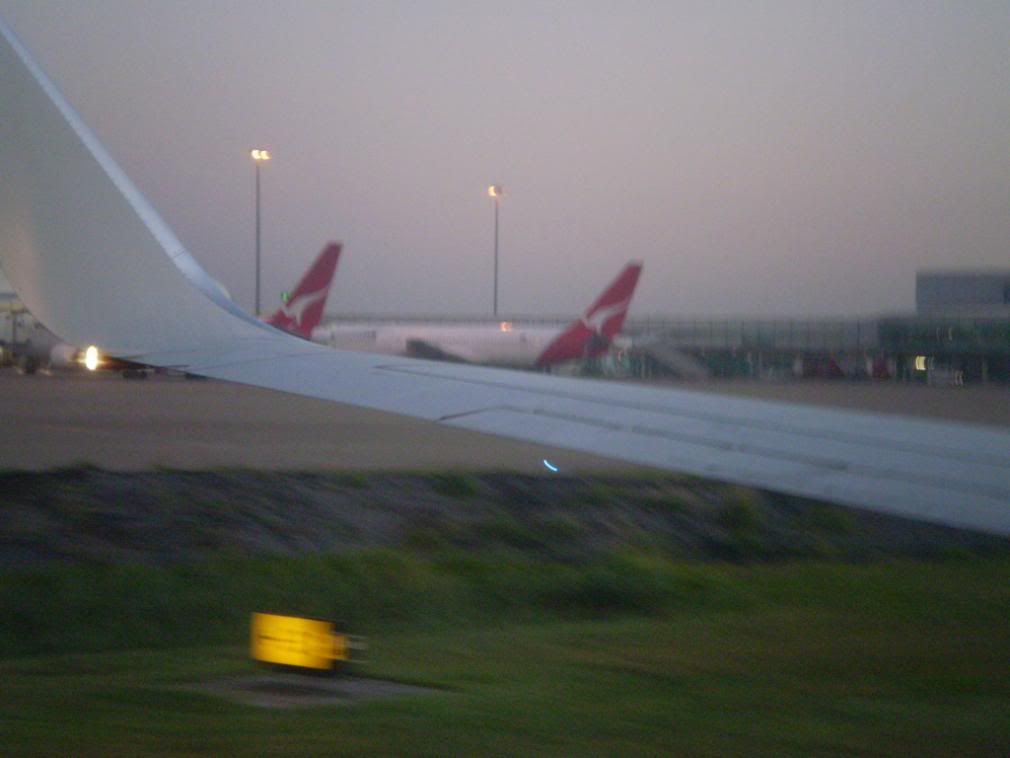 QF 767-300's arrived from PER and MEL and awaiting flights to PER and SYD.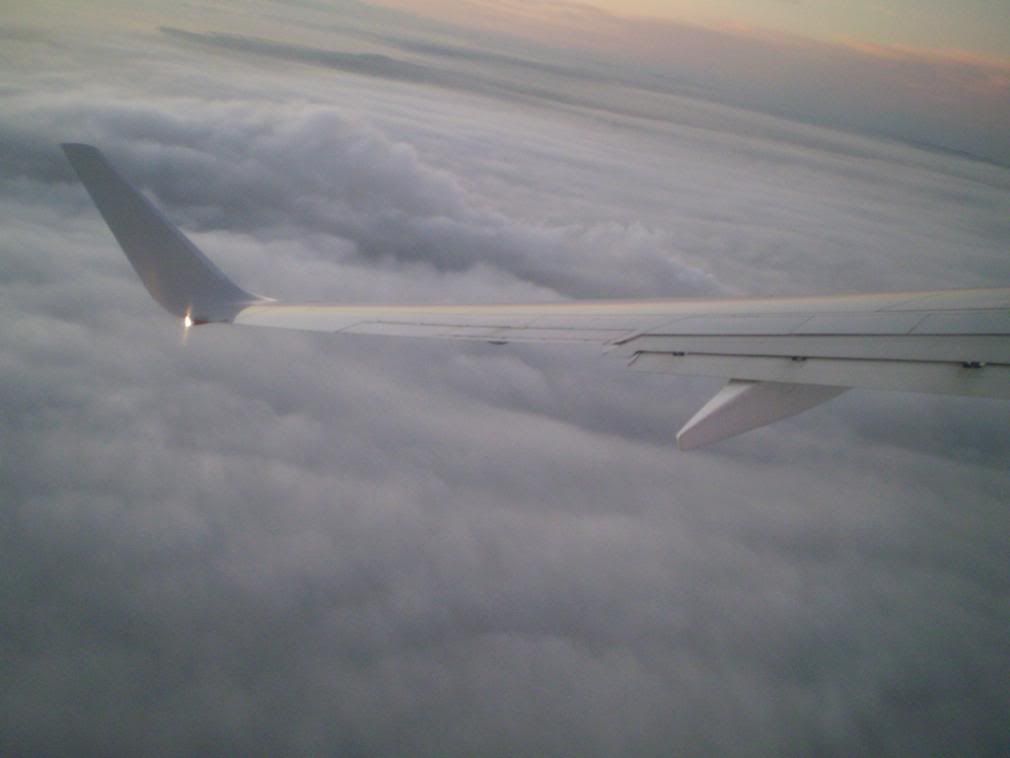 Just after take off, making a left turn heading south
On todays flight we had Cabin Supervisor Lana and crew Ben, Erin and Louise.
The service was the usual buy on board and I had a muffin and green tea, a good deal at $3 each. This aircraft also had Live 2 Air installed, so I purchased it for the $4.90 for the flight, however half the channels didn't work. Lana offered me a refund but I said it was ok, I could still find something to watch!
MGMT on Channel [V]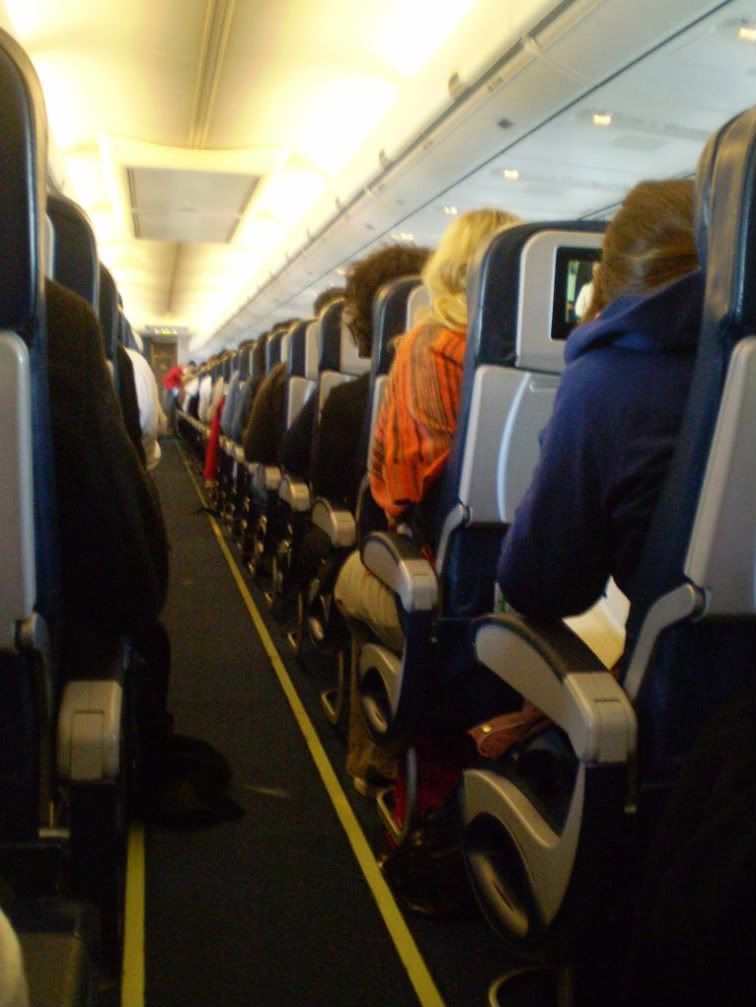 ETA: 8:35
ATA: 8:45
Arrival onto Rwy 34 then into Gate 6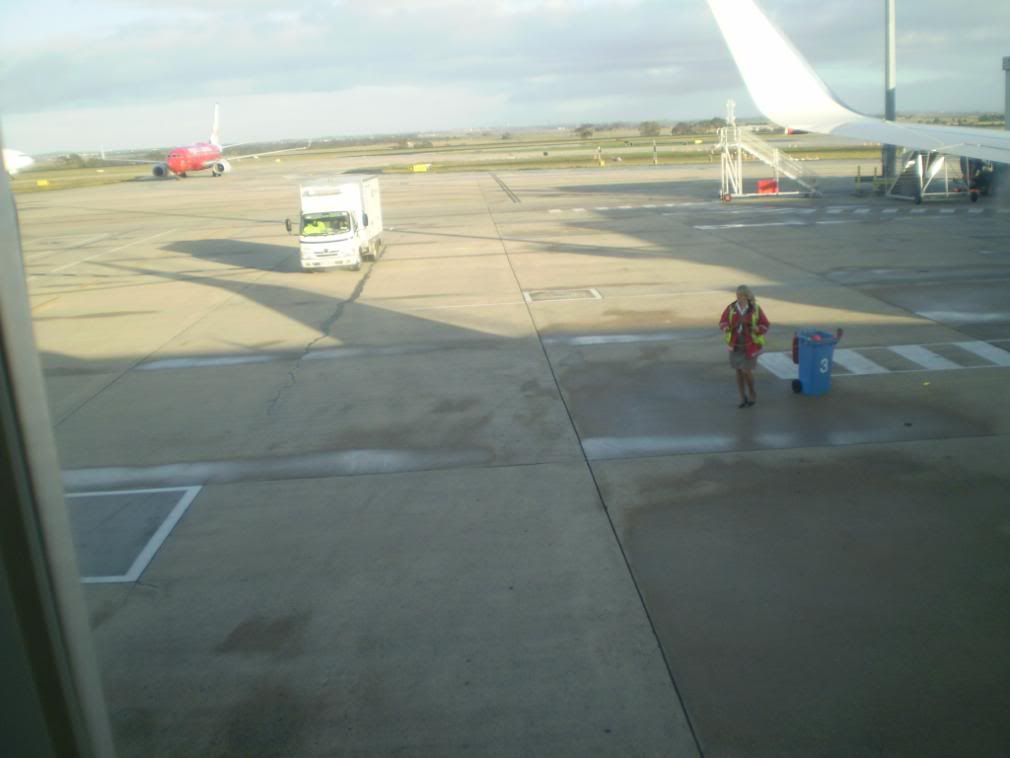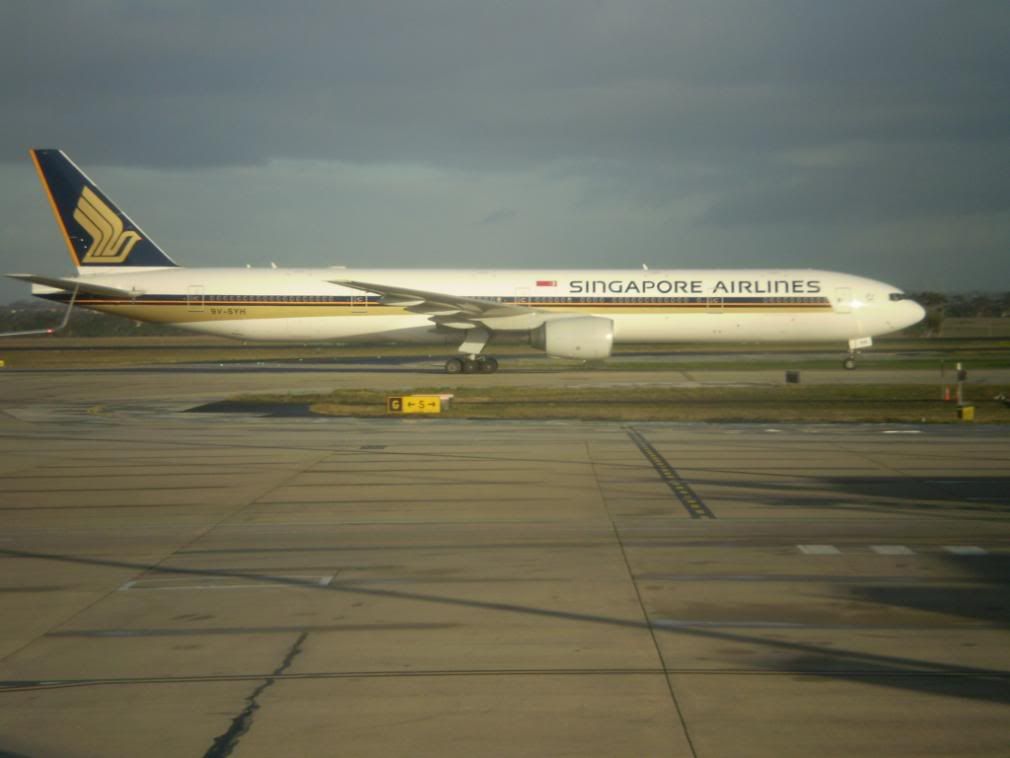 SQ 773 in new scheme
QF 743 awaiting departure to AKL & LAX as QF25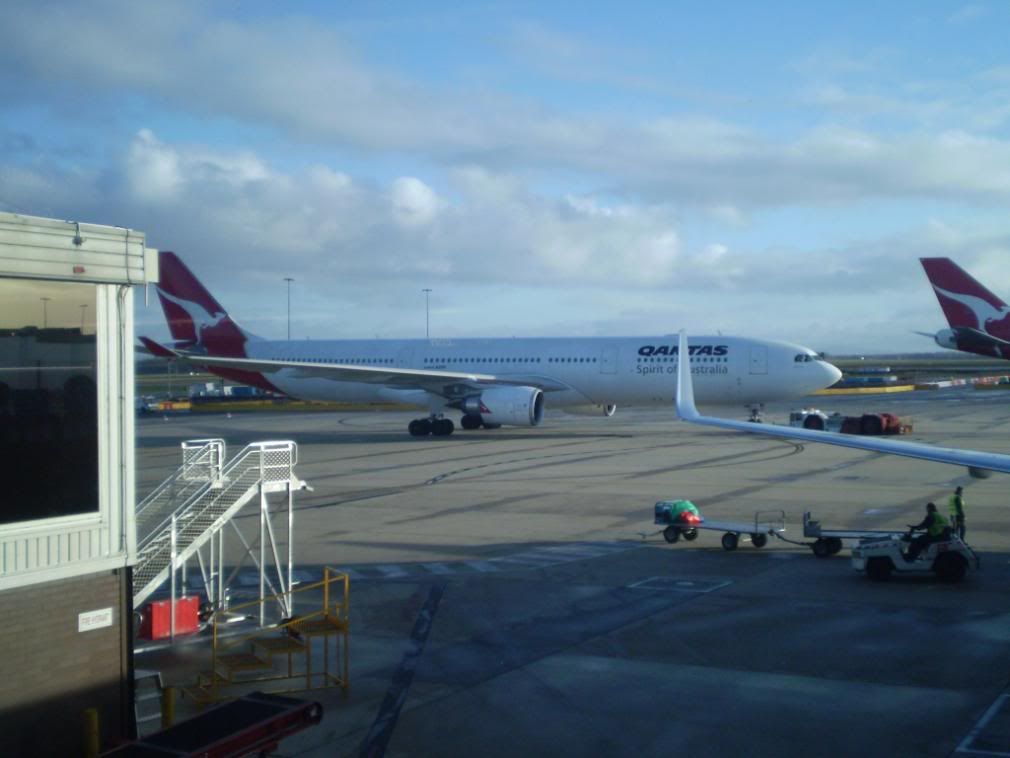 QF 333 being towed to remote stand after arriving from NRT
VH-VUG after arrival being unloaded and prepped for its next flight, to MCY
We then took a cab into the city which was an exorbitant $56! To compare, the Skybus is $16 each... oh well!
Our hotel for the long weekend was The Rendezvous on Flinders Street... it was modern, clean and very convenient... also got a great deal of $162 per room/per night. It mustn't be too bad as QF international and SQ cabin crew stay here.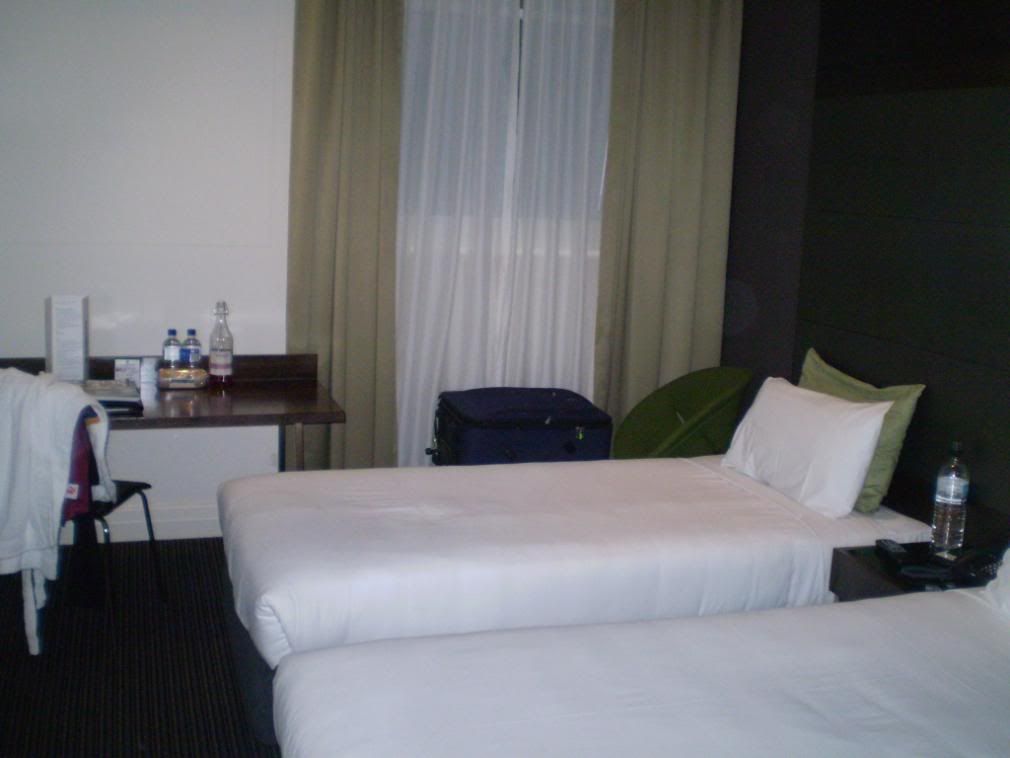 Saturday was footy day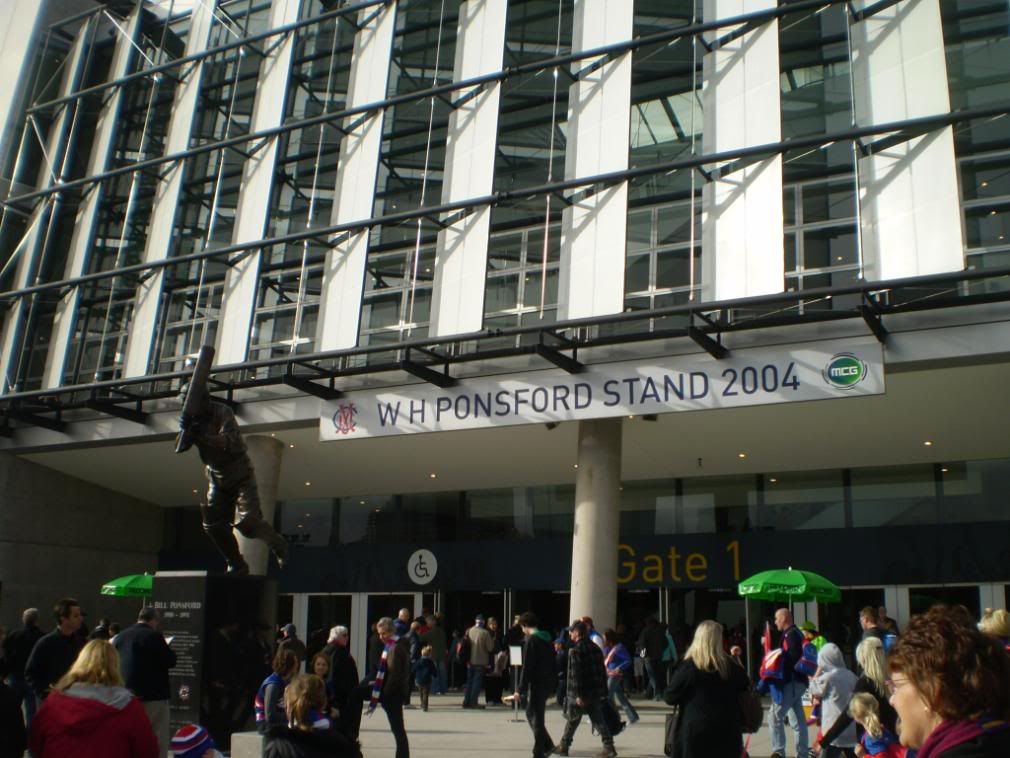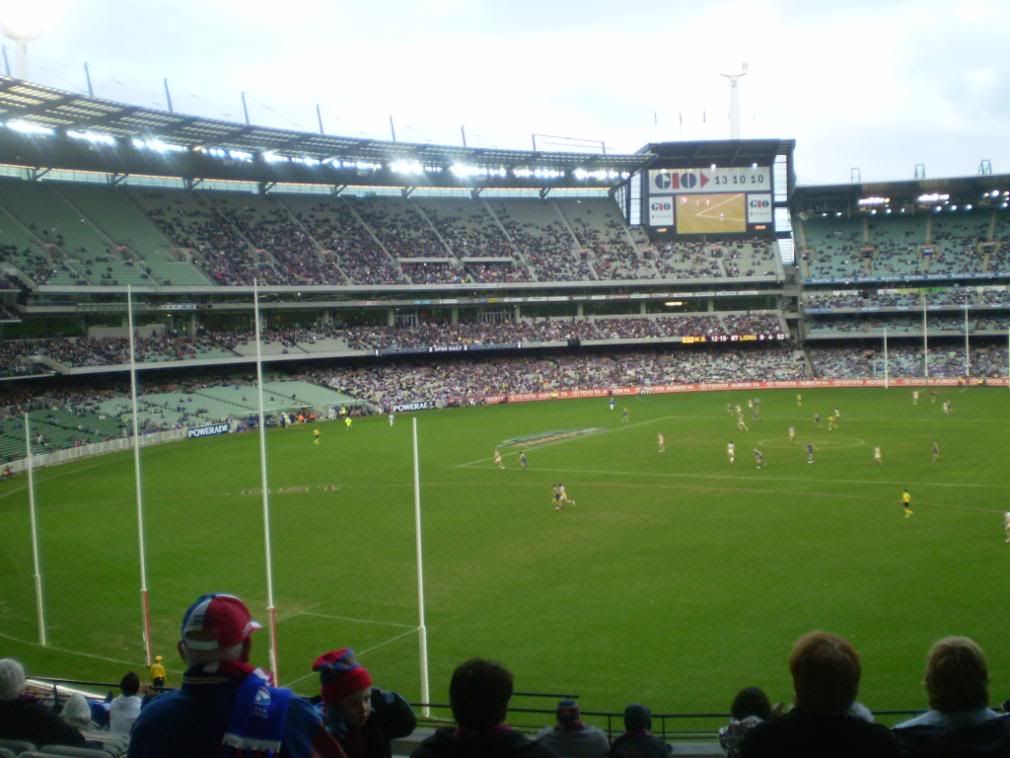 There was about 40,000 spectators at the MCG this day. An ok crowd for two Top 8 teams, but perhaps the rain kept some away?!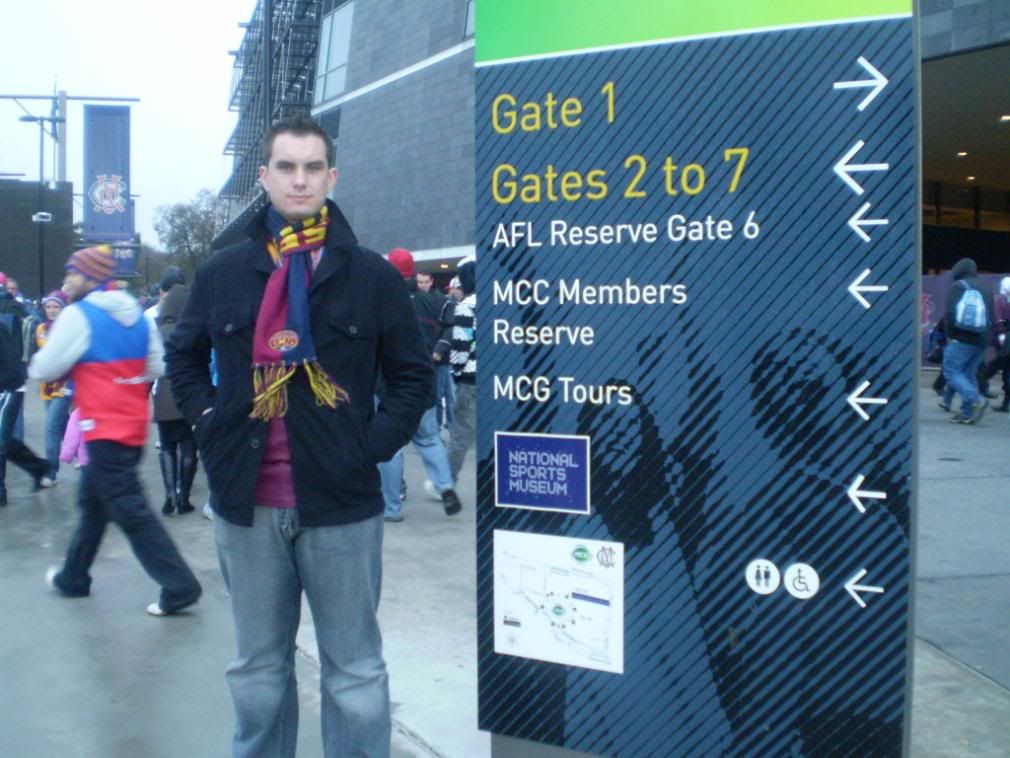 Me after the game, it was that cold... just the way I like it!
Saturday night we went to Crown Casino for dinner and some drinks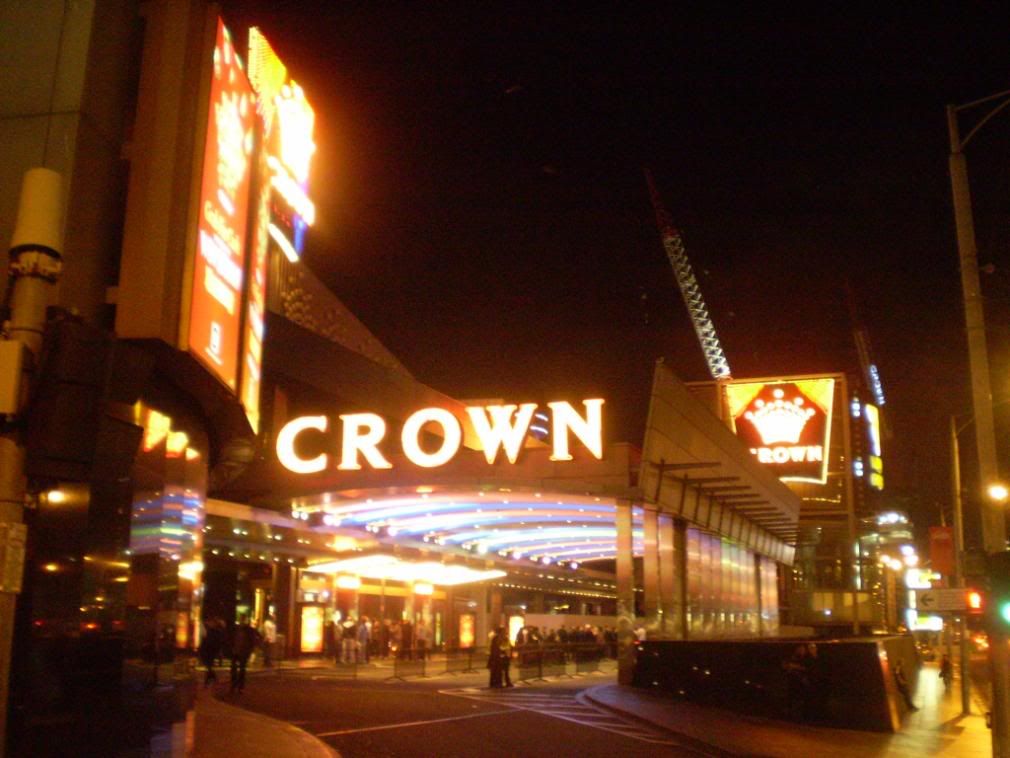 Sunday we went to St Kilda and wandered around the City and Queen Victoria Markets again.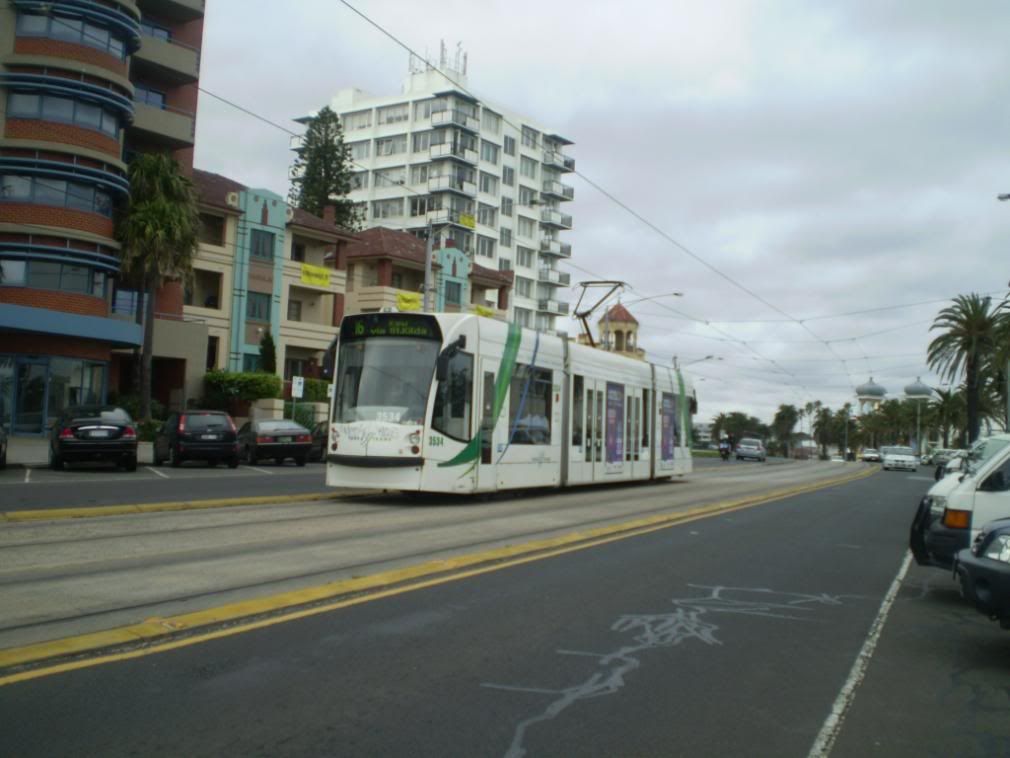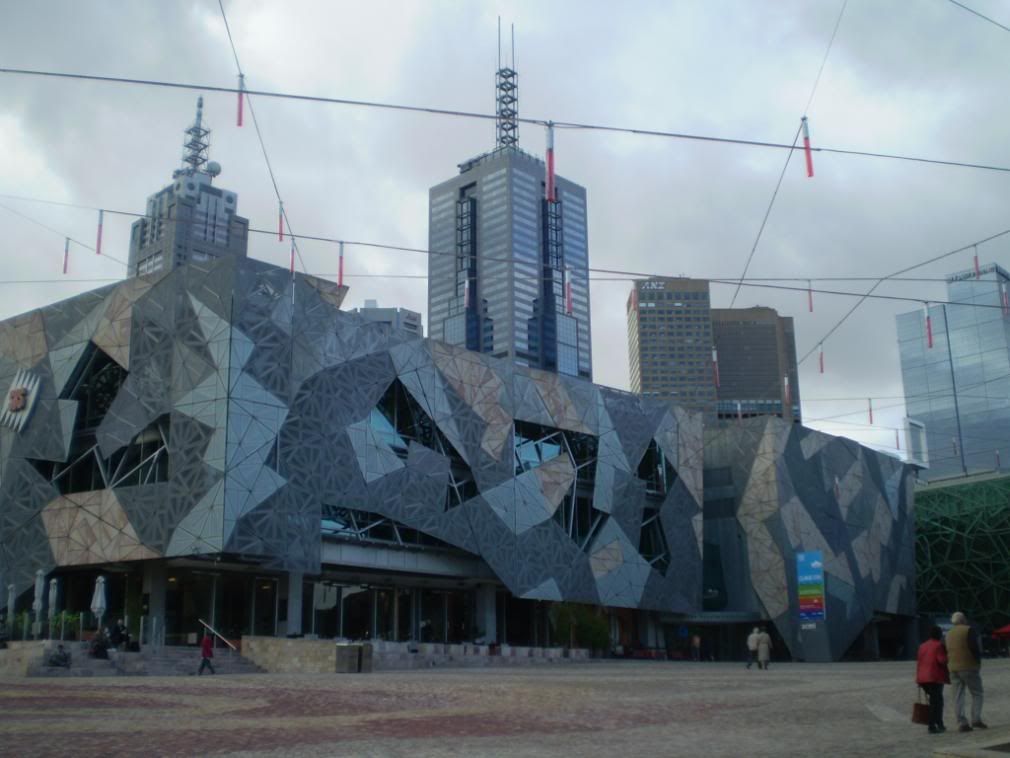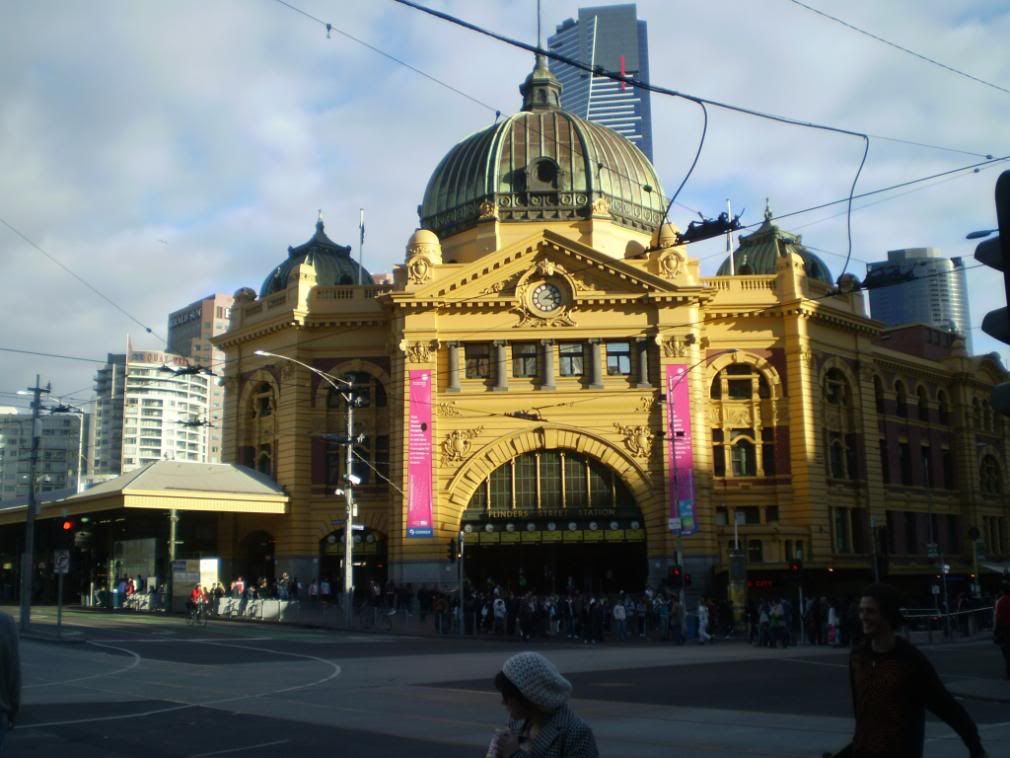 Unfortunately it was time to head home on Sunday afternoon. The flight we were booked on was to leave at 6:55PM, and once again due to being on stand by (and a Sunday afternoon), I wanted to get to the airport in plenty of time.
We left the city at around 3:30PM and made our way in a cab (gluttons for punishment lol).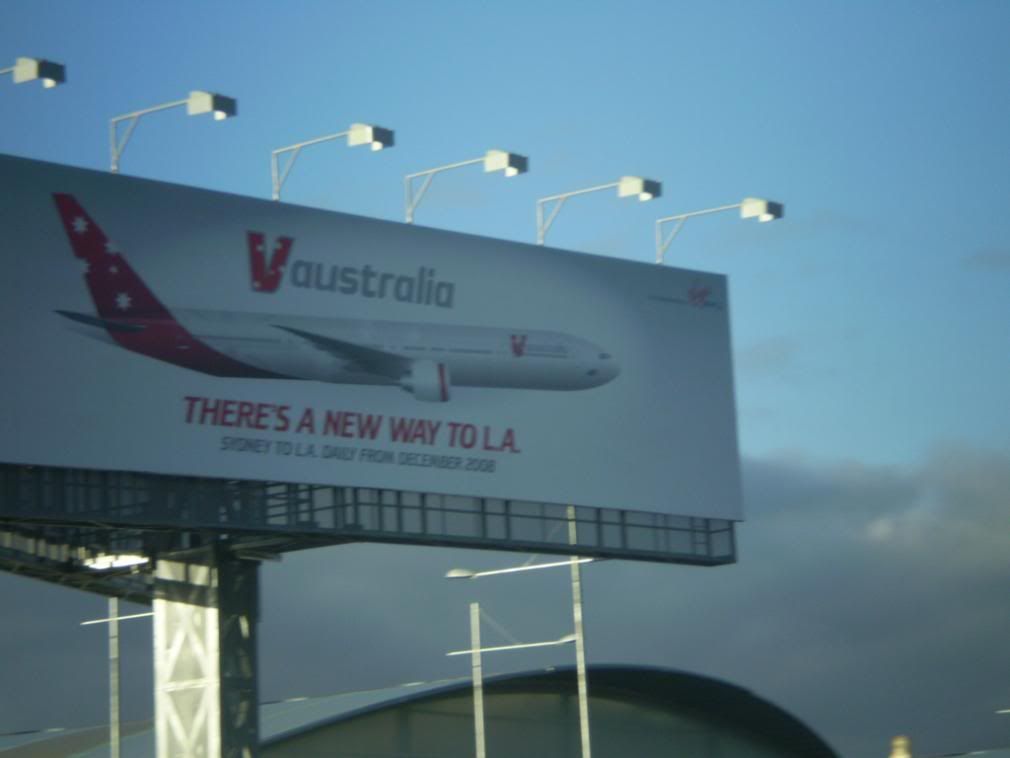 The new way to LA!
We arrived at the airport around 4:00PM and found the check in line surprisingly quiet. Very soon we were trying to be checked in when we were told that the 2:55PM flight to BNE had been cancelled, so everyone was rebooked on the later flights. The check in agent couldn't give us BP's but did tag our bags to BNE with standby tags. We would have to check at the gate once the flight had closed to see if we were on.
I had purchased passes to 'The Lounge' luckily.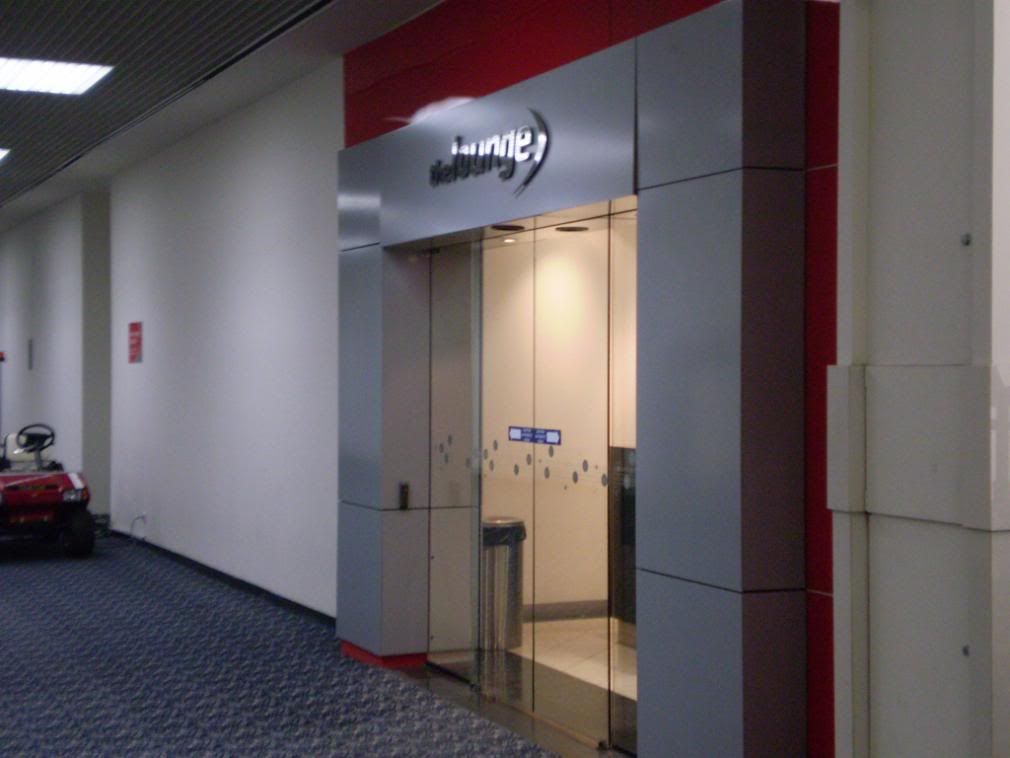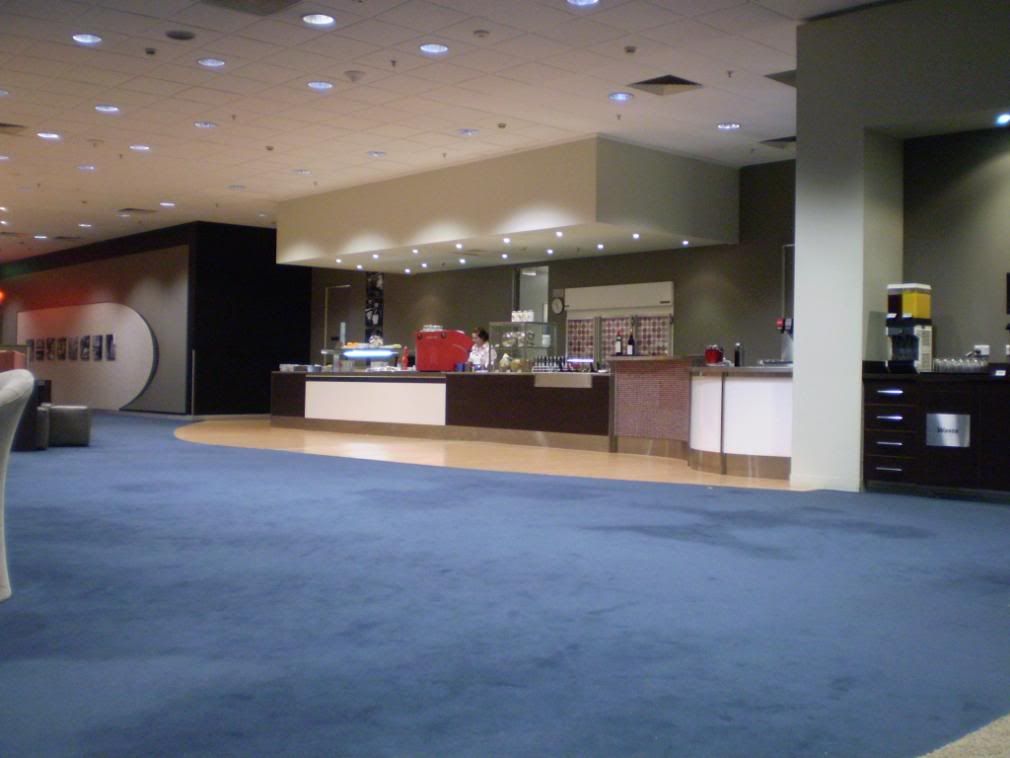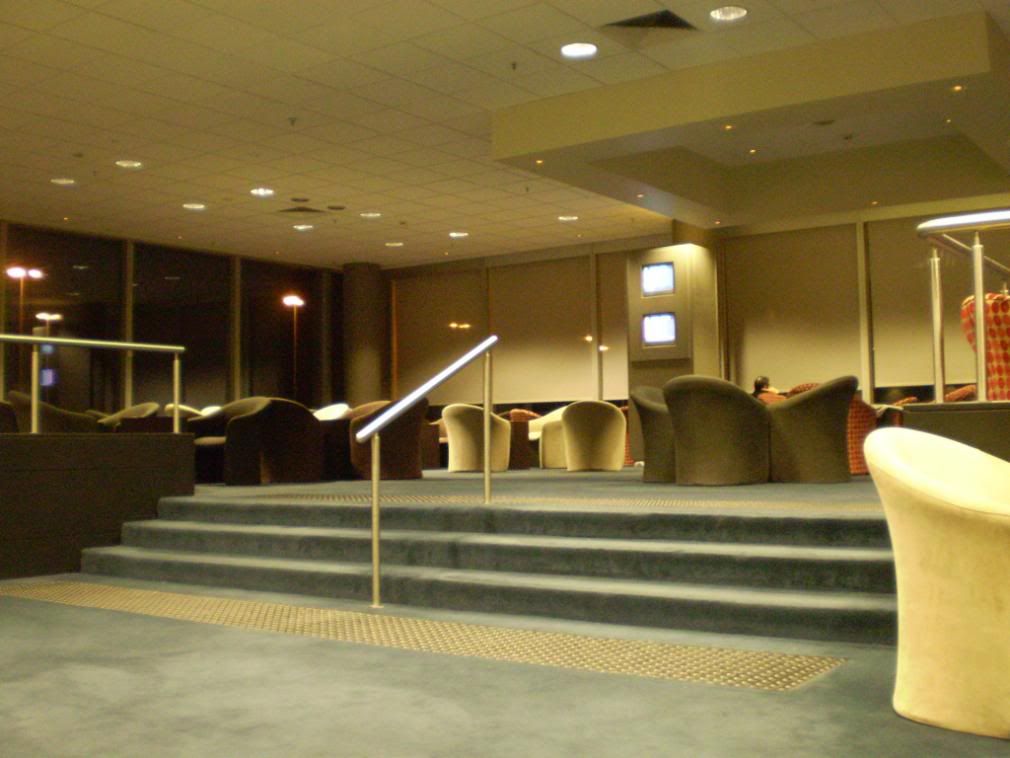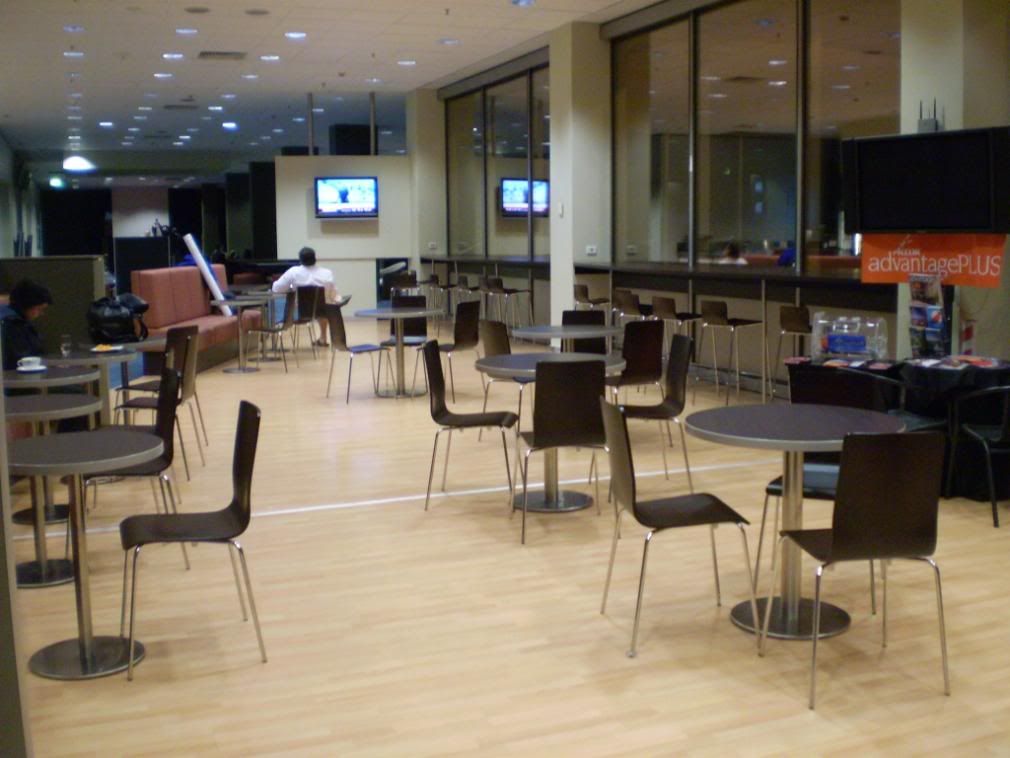 The agents, Marey & Ryan were amazingly helpful and kept me updated on the standby status of our flight. Unfortunately it wasn't looking good for us. DJ339 had only 2 free seats and we were 4 & 5 on the list.
DJ343, the last flight to BNE was also looking shaky. It was only 4:45PM so Ryan suggested that we stay listed on 339 for now and check back with him just before the flight closed.
Oh well, nothing to do but watch planes, TV, eat & drink for a couple of hours!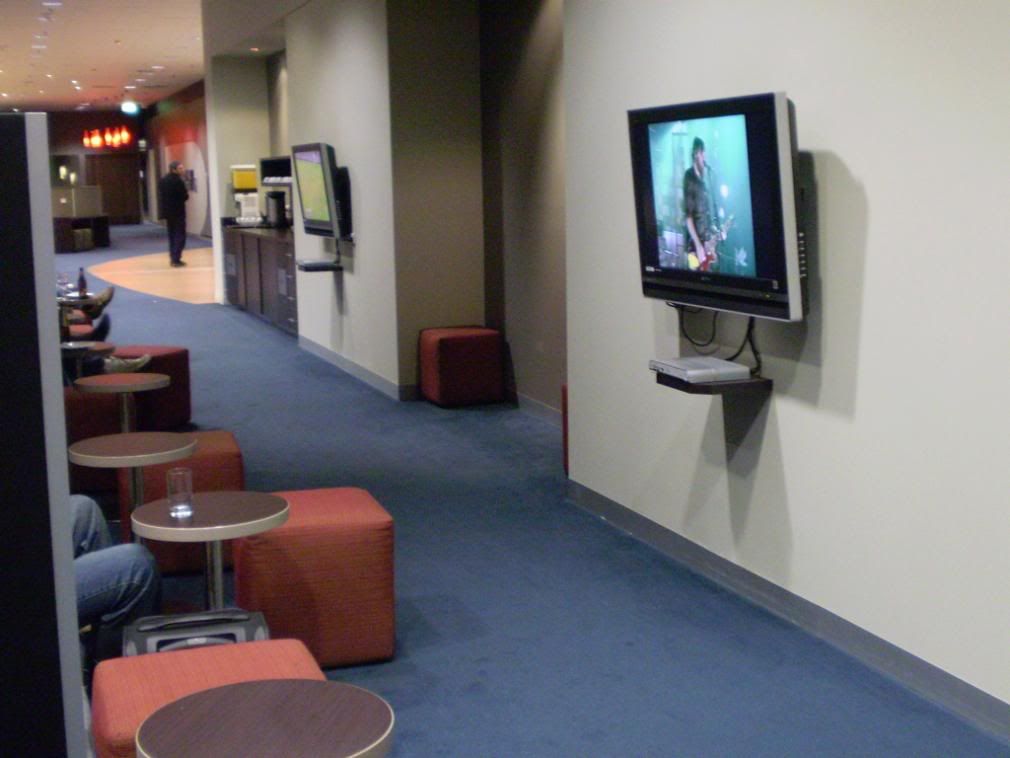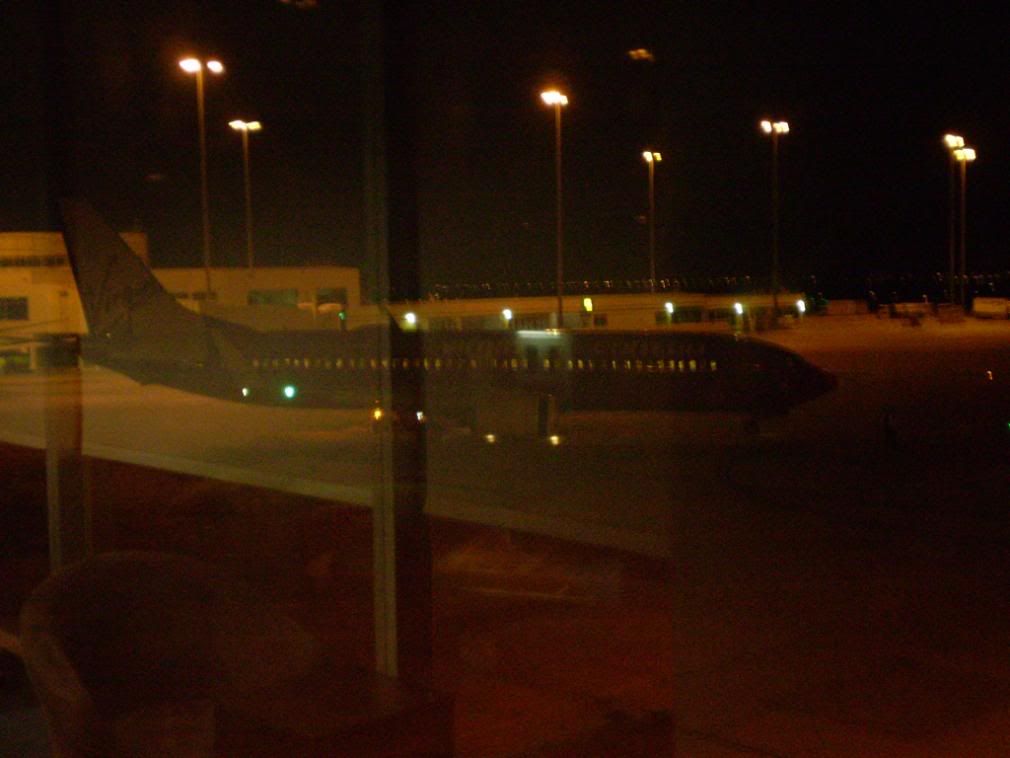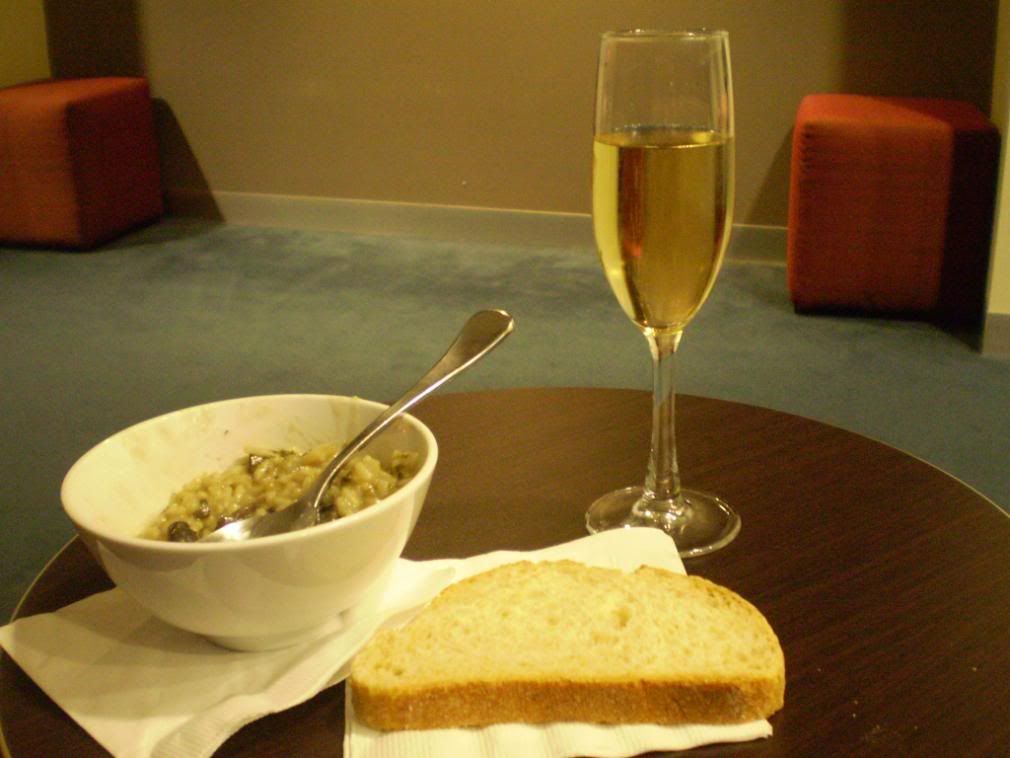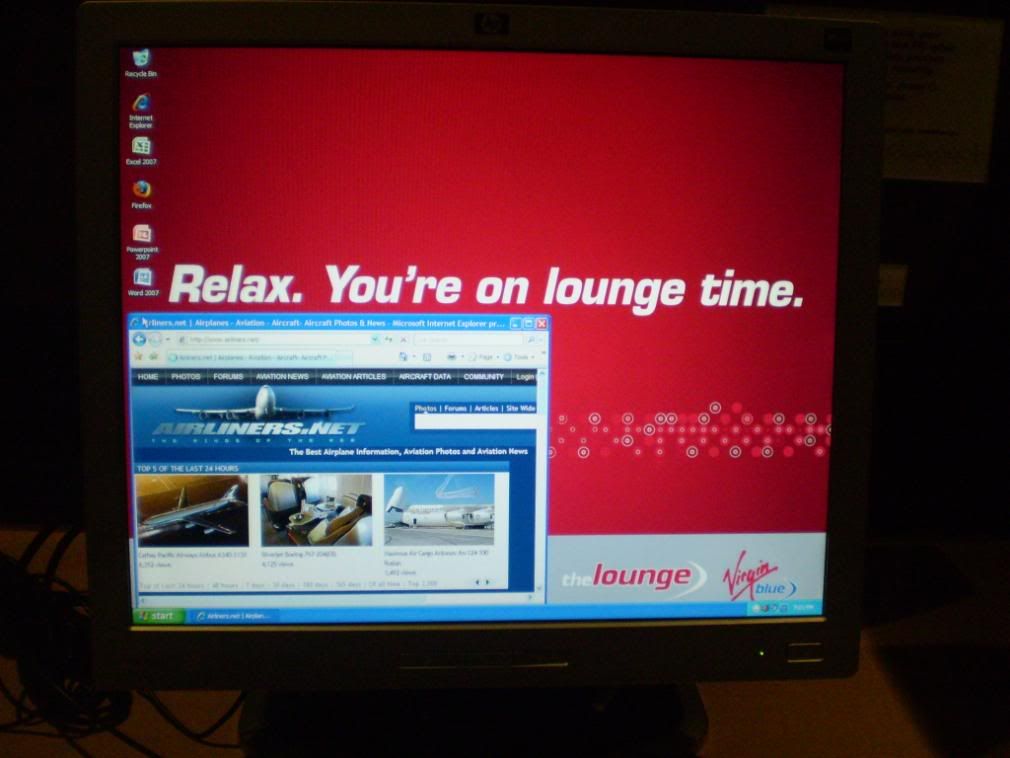 When I was checking out the departures board, I found that there was one last flight to OOL leaving at 7:55PM. OOL is only 45mins from my place so I asked Ryan if we could be listed on DJ997 as well. Ryan said that my nominee would need to do that for me, so after a few minutes and a few calls, mum and I were taken off the BNE flight and were booked to OOL, Ryan even arranged for a staff member to re-tag our bags to OOL so I didnt have to go and collect them. We were 4th & 5th on the standby list but there were 19 free seats... now I can relax!
MEL-OOL
DJ997
Flight time 2h 05m
B737-700 VH-VBP
Seats 18 B/C
Load: 144/144 - i'm sure they would have strapped more to the wings, there were many BNE bound pax that didn't go home that night!
ETD: 19:55
ATD: 19:55
ETA: 21:55
ATA: 22:00
Gate 1
Mum and I left The Lounge early but whilst going through security our names were called over the PA, luckily we were departing from Gate 1.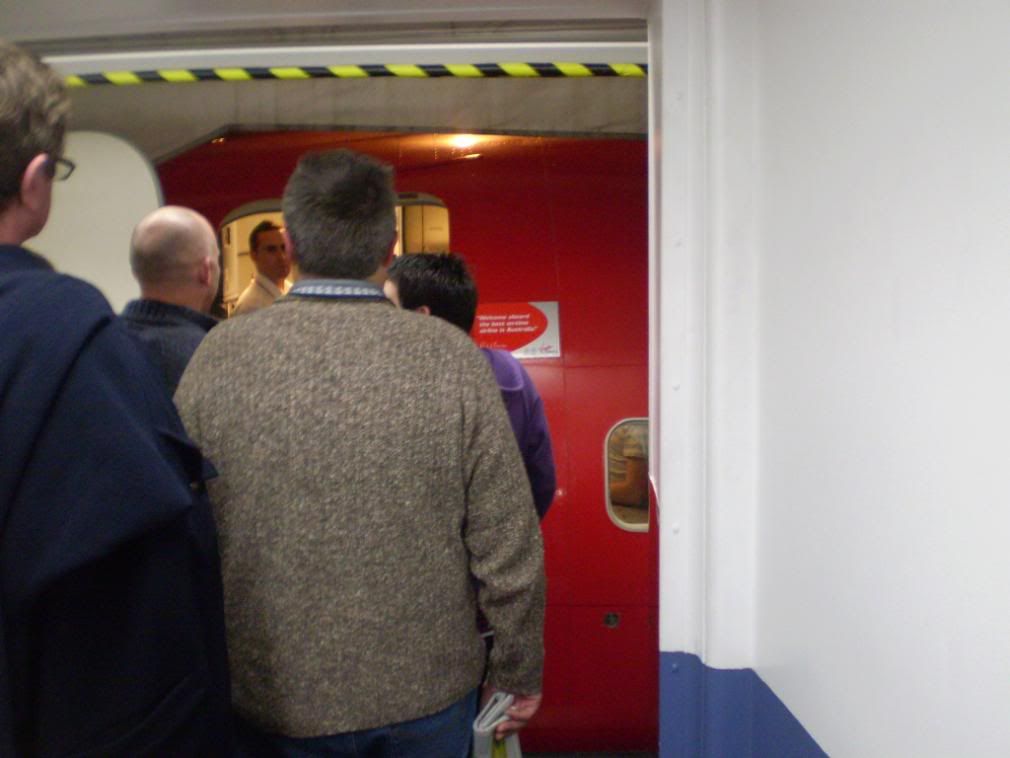 We got on board and weren't the last ones. We get to row 18 and I find someone else in 18C! Turns out the guy in my seat had been upgraded to Premium Economy (2C) but didn't get his BP changed.
Anyway, we sit down, I swipe my card for Live 2 Air and we begin the long taxi to the active runway. From here I dont have a lot of details for you. I had quite a few beers & sparkling wines in the lounge and the next 2 hours were a bit hazy and went by very quickly!
Our cabin crew for tonight were C/S Steve with Nicholas, Danielle & Jade. All but Jade were Melbourne based, Jade was BNE based and lives on the Sunshine Coast.
After my beer and cheese & crackers I took a walk to the rear galley and had a chat with the crew and got another beer (Crownie of course!) They were really friendly and happy to chat and were doing a great job on this flight which suddenly became full!
Anyhow, it was a quick flight and we were soon lining up and landing on runway 14 (I think. We did our 180 turn in NSW for those who know it). I thanked the crew when disembarking and walked across the tarmac and into the terminal to collect our bags and hopefully find my dad waiting to take mum and I home!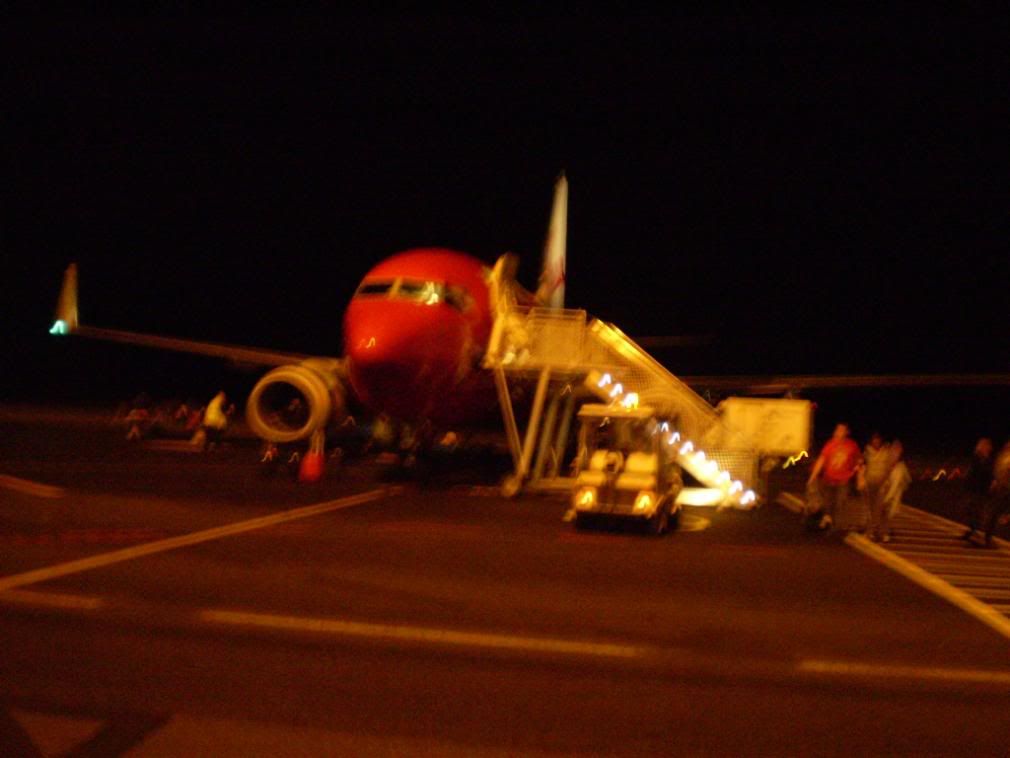 We here home a bit after 11:00PM where I went straight to bed as I had to be up at 6:00AM for work the next morning.
Overall another great weekend away in Melbourne! The excitement on the way home just made it more memorable. A big thank you goes to all the boys & girls at Virgin Blue, especially Ryan, Marey and the other guy in the lounge who's name I didnt catch, as well as my friend.
Thanks for reading, sorry it was so long. Hope you enjoyed it  
Nick.
[Edited 2008-06-22 07:12:01]