My last spotting trip to DUS had been way back in 2002, I was long overdue a return. Nicole (future Mrs BA319-131) was going shopping for our short break next week, this gave me a free day
21.06.08 BA936 767-336ER G-BZHC 4A
2nd Flight on this aircraft & 26th 767 Flight
SCH DEP 07:25 SCH ARR 09:50
ACT DEP 07:26 ACT ARR 09:46
View Large
View Medium


Photo © Dmitriy Pichugin - Russian AviaPhoto Team
View Large
View Medium


Photo © Sean Norman
I arrived at T5 just after 6am, still feeling quite tired having got up at 5. The weather in London was pretty poor this morning, according to the BBC, DUS was looking the same, not what I wanted, this is June!!!
Used the self service check-in machine, had a quick look at the seat map and noted someone was in 2A so I moved back a row to 4A, hoping 3A would remain empty.
Despite the terminal looking relatively busy, the customary passport/ticket and security check took no time.
Once through I headed to the North Galleries, not having been in this one before. Whilst just as nice, it is much smaller than the South one, I think I prefer the south one more, just feels more roomy, at least to me.
Here are a couple of shots.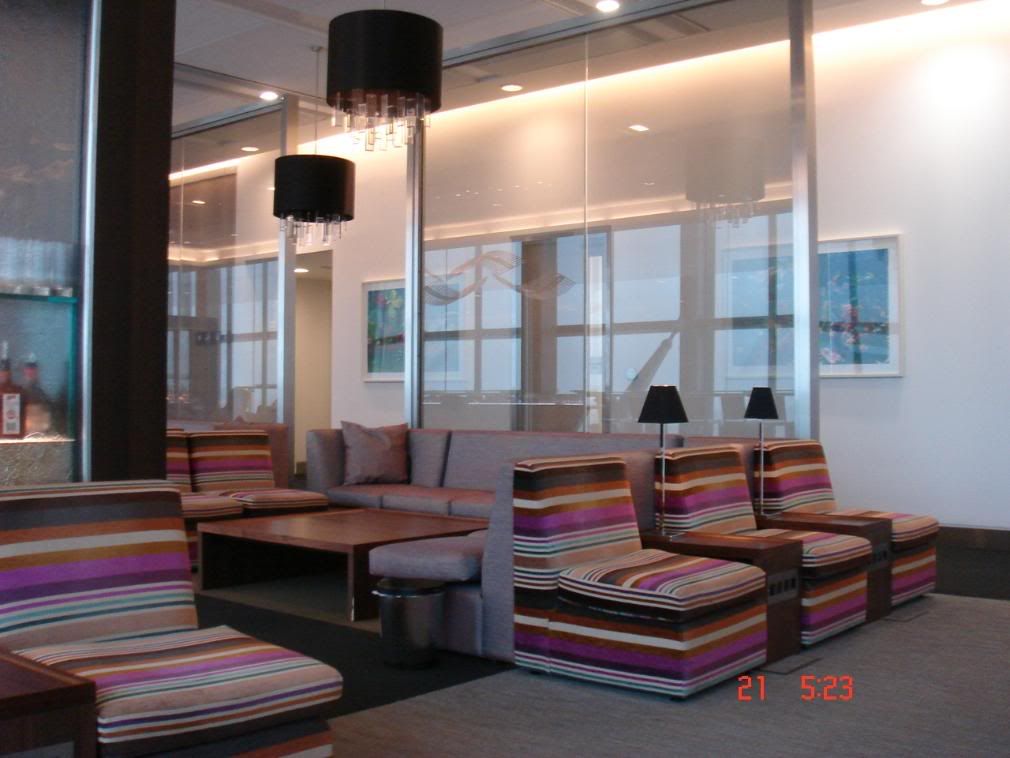 Breakfast snack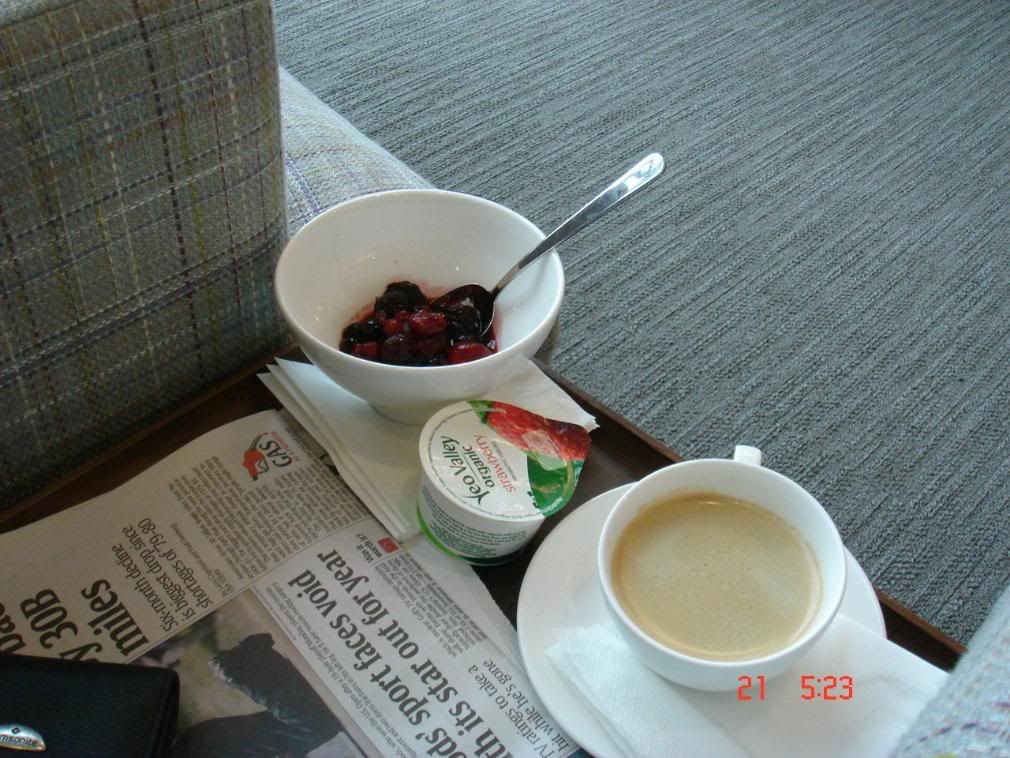 After grabbing papers and some breakfast I decided to go for a walk and inspect the shops a little better & get a first hand glance a the Asus E PC that everyone is raving about, looks ok but I'm going to get a black one I think.
I was looking at pens when I heard final boarding for BA936, I though that was odd since it was only 7am however I decided to head to the gate, last thing I wanted was to miss the flight!
Heading down the jetty
Upon arrival at the aircraft door, I was met by 2 male crew, both seemed pretty friendly. Once seated they came around offering water or OJ, I took some OJ. This is not something usual on BA Club Europe though it should be to be honest. I imagine they offered as there were only 3 of us in Club this morning, that said I've been the only person in Club before and the girl spent most of the flight shut away in the galley!
The captain came over the PA and said the usual hello's and advised he hoped to push off early this morning since we were all aboard.
Outside
Push was actually just behind schedule and it took quite a while for us to reach the runway, whilst heading out the crew came around offering refills though we all declined.
Captain advised that departures had been pushed back to one every three minutes because of the poor weather, though he still expected us to arrive on-time in DUS.
Our turn came, BZHC headed onto 09R and began it's roll, wheels left the ground at 07:55, we quickly disappeared in to the murk -- hence no photo's.
Crew were released and began swift service for breakfast, numerous offerings for re-fills, extra rolls etc were offered, good service from this crew.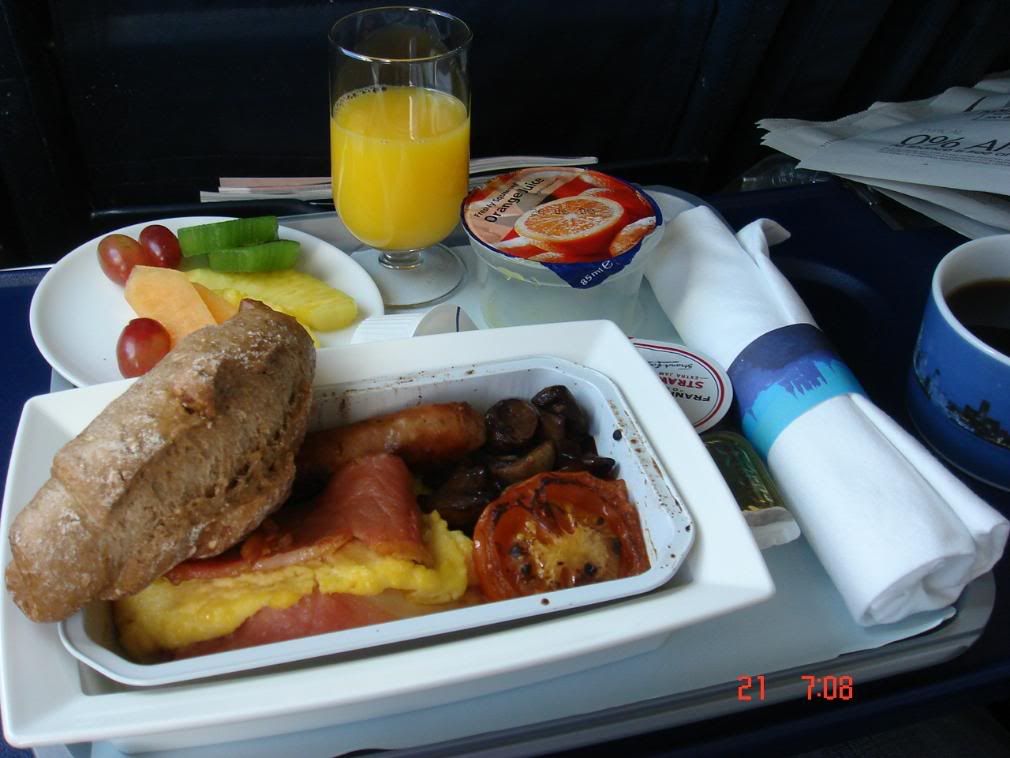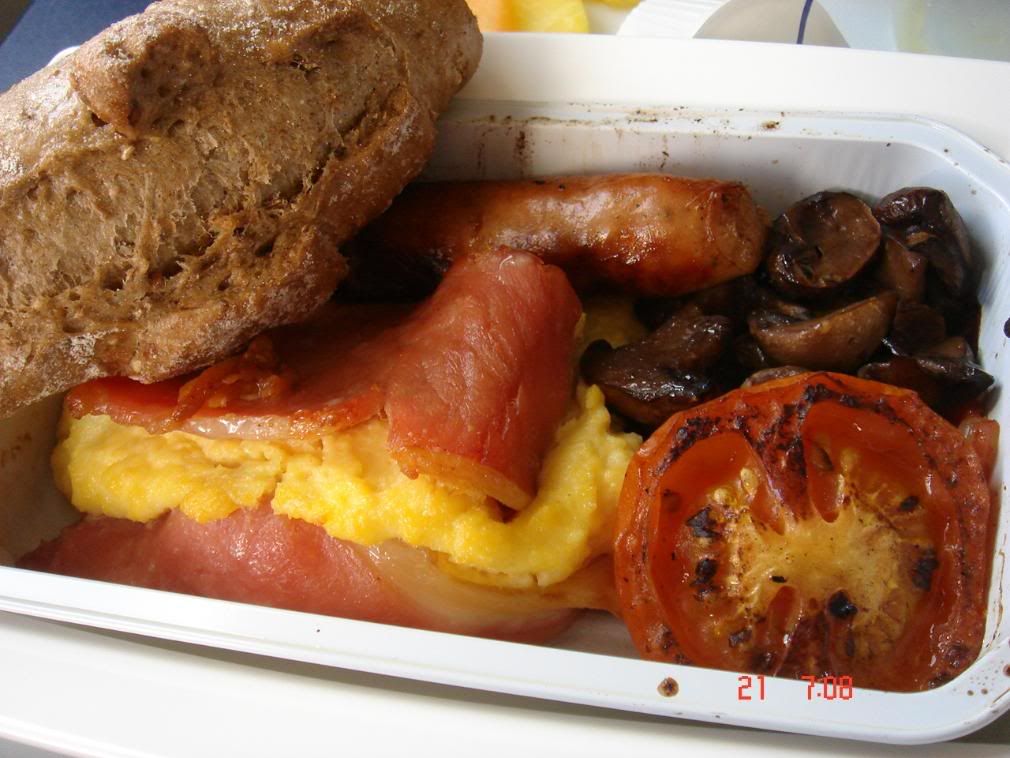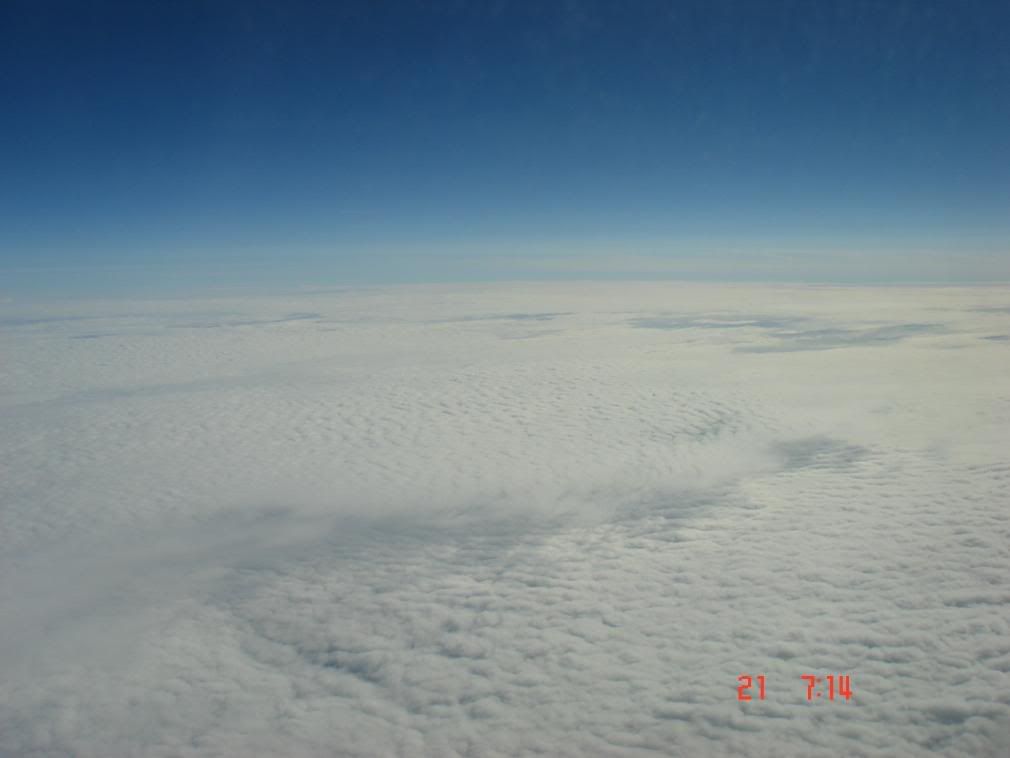 Soon we began to descend, some cloud but looking better than London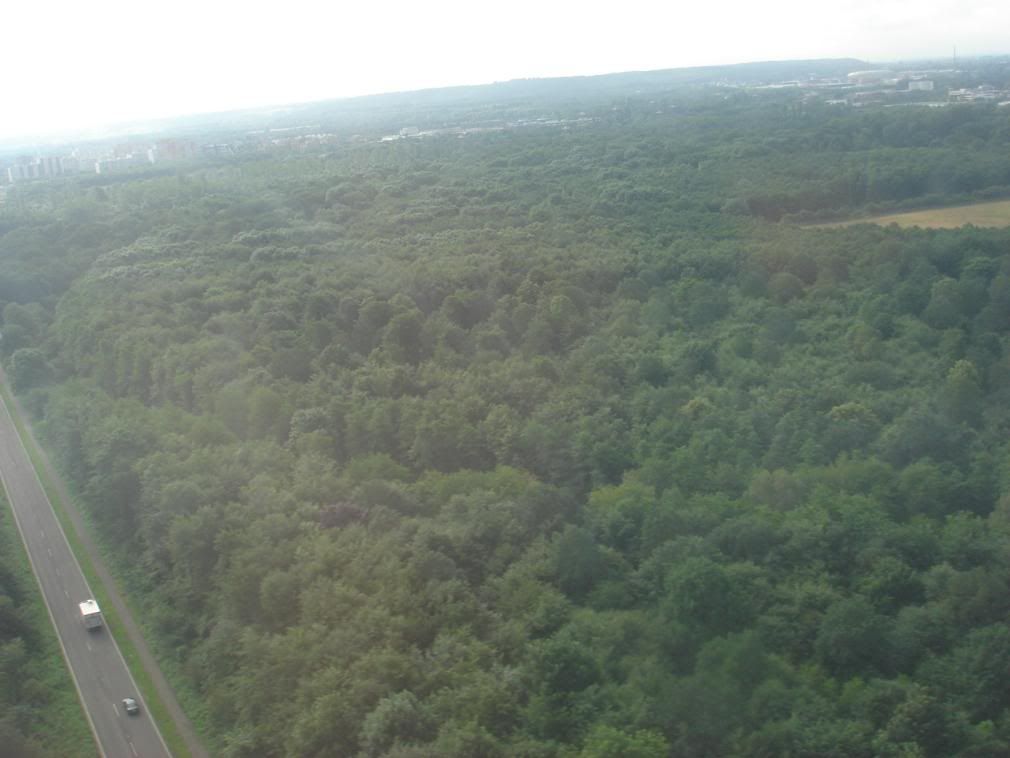 Wheels touching down at 09:46 local time, a short taxi to gate B03, the finger pier docking at door 2 unlike Heathrow where door 1 was used.
Passport control was quick and painless, before I knew it I was on the deck.
Managed 42 new planes, so a good day was had.
I had hoped to show a couple of pictures but Photobucket has been playing up tonight, took me ages to get the pictures to show, but it just won't play ball with the other ones!!
An hour before departure I decided it best to head down and check in, the plane had yet to arrive though so I was expecting a delay.
Terminal picture
Air Berlin look busy
Security was easy, no queues then into the BA lounge, bigger than I though it would be, though I imagine the weekday loads are quite busy with suits, here are a few pictures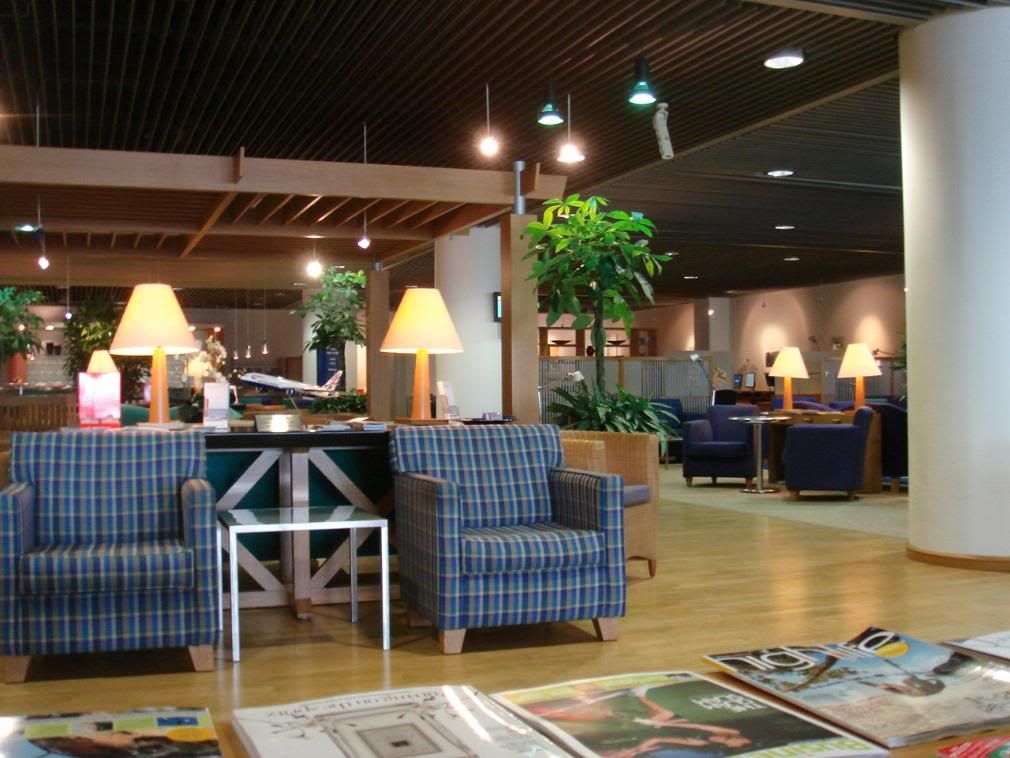 Snacks
View from the lounge
21.06.08 BA941 A319-131 G-EUPR 3A
5th Flight on this aircraft & 61st A319 Flight
SCH DEP 16:40 SCH ARR 17:05
ACT DEP 16:42 ACT ARR 17:08
View Large
View Medium


Photo © APS
Despite being advised by the lounge staff there is likely to be a delay due to the late arrival of the aircraft, boarding was called when I would expect, looks like a quick turnaround.
Departure was from the same gate as the morning, here is the plane
Greeted at the front door by two female crew, I'd say late 40's early 50's, pleasant enough but not as chipper as this mornings crew.
Club load this afternoon was circa 70%, not bad for a Saturday afternoon. I had the seat free next to me as did the guy in 3F
Hot towels were offered before push.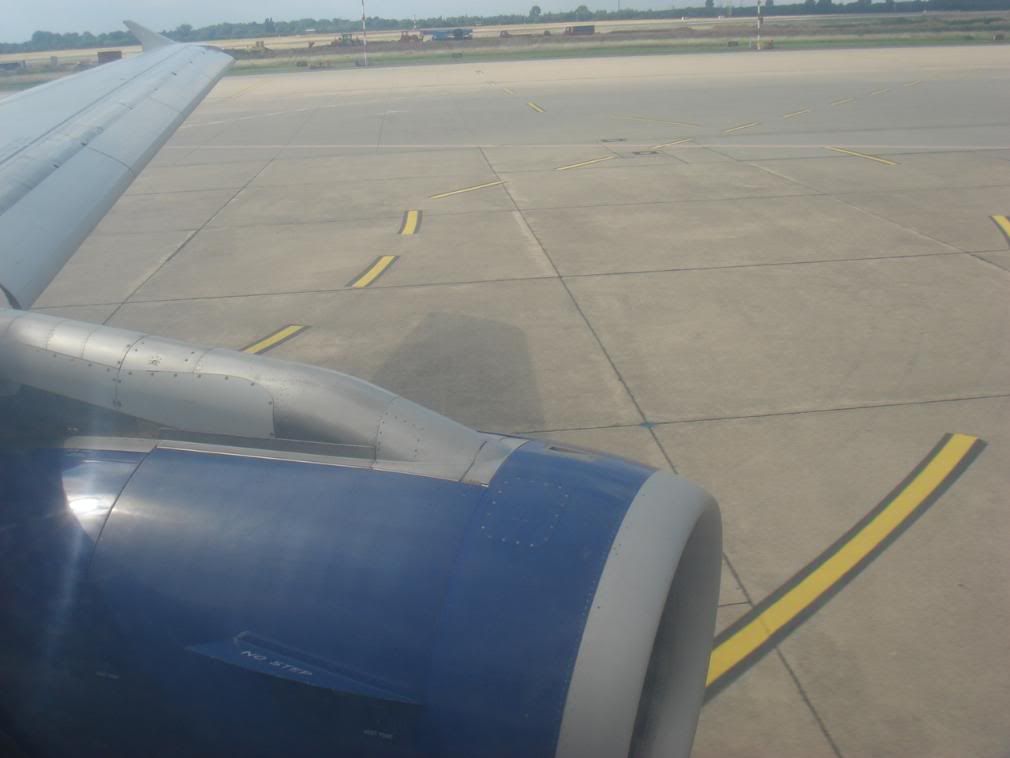 Push occurred just 2 minutes behind schedule, pretty impressive considering the late arrival.
EUPR taxied out to the active, past numerous parked Eurowings CR2's and other bit's and bobs before lining up and releasing the breaks, wheels up at 17:00
Note the AF 343, must have arrived when I left the deck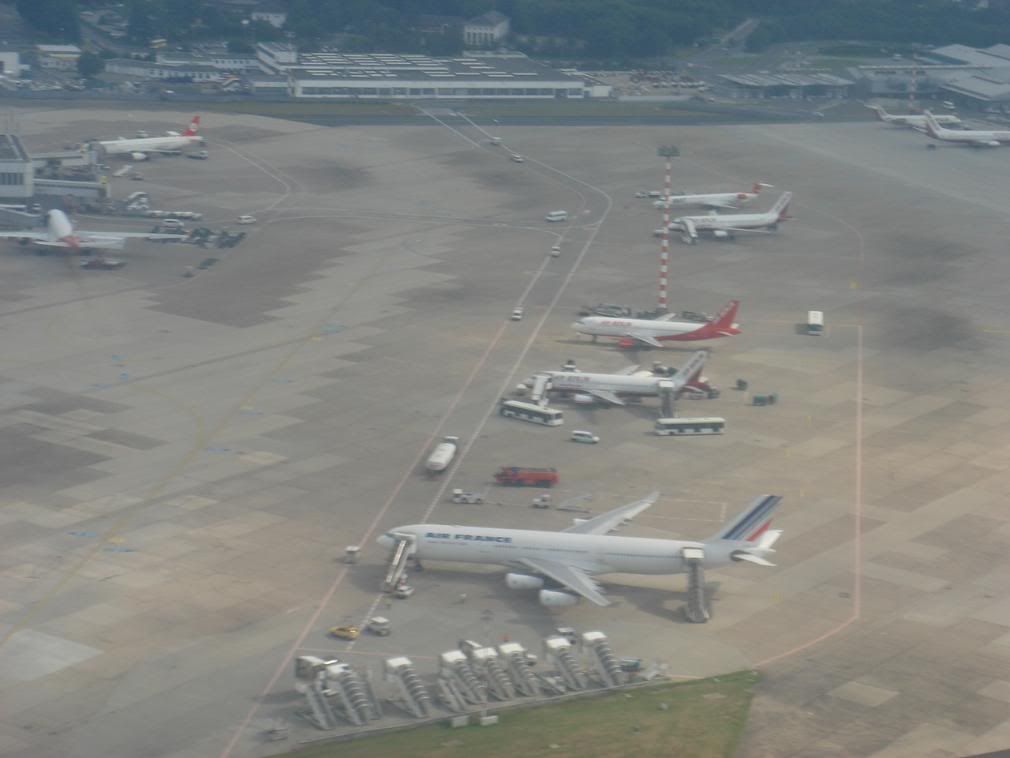 Crew were released and began the inflight service, meals were offered
the tea and coffee, not quite sure what happened to the bar service, rows 1 and 2 were offered bar service then they seemed to forget the rest of the cabin. I'd not touched my meal as I wanted a beer with it, not coffee!! -- In the end I had to ask!! -- I must e-mail a complaint, quite below par, especially after this morning.
I will say the meal was very tasty, especially the potato/pesto 'thing'.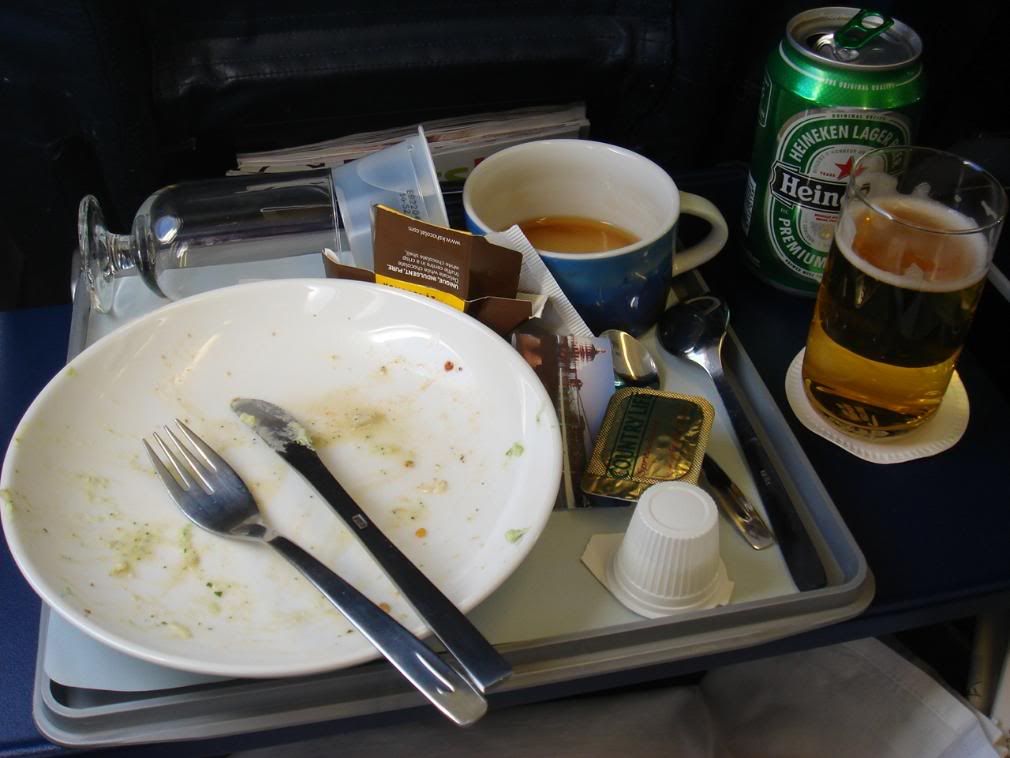 Trays were cleared and the 2 female crew hid in the galley for pretty much the rest of the flight.
Approach was over London for 27R,
As we descended rain drops splashed the window, welcome home!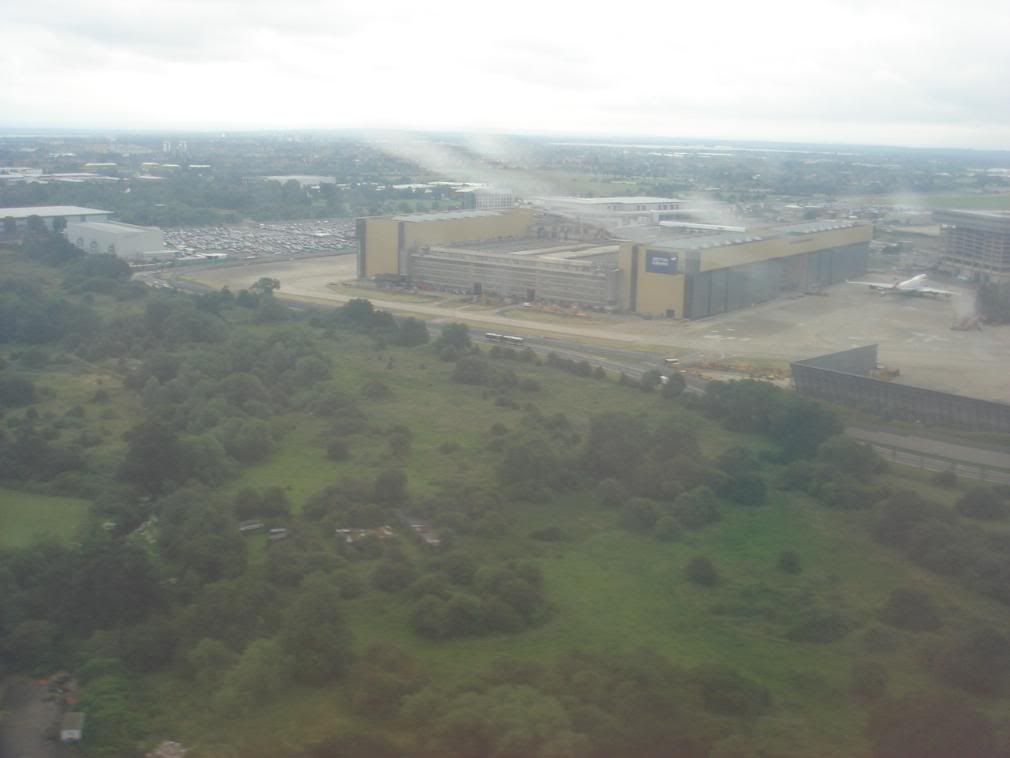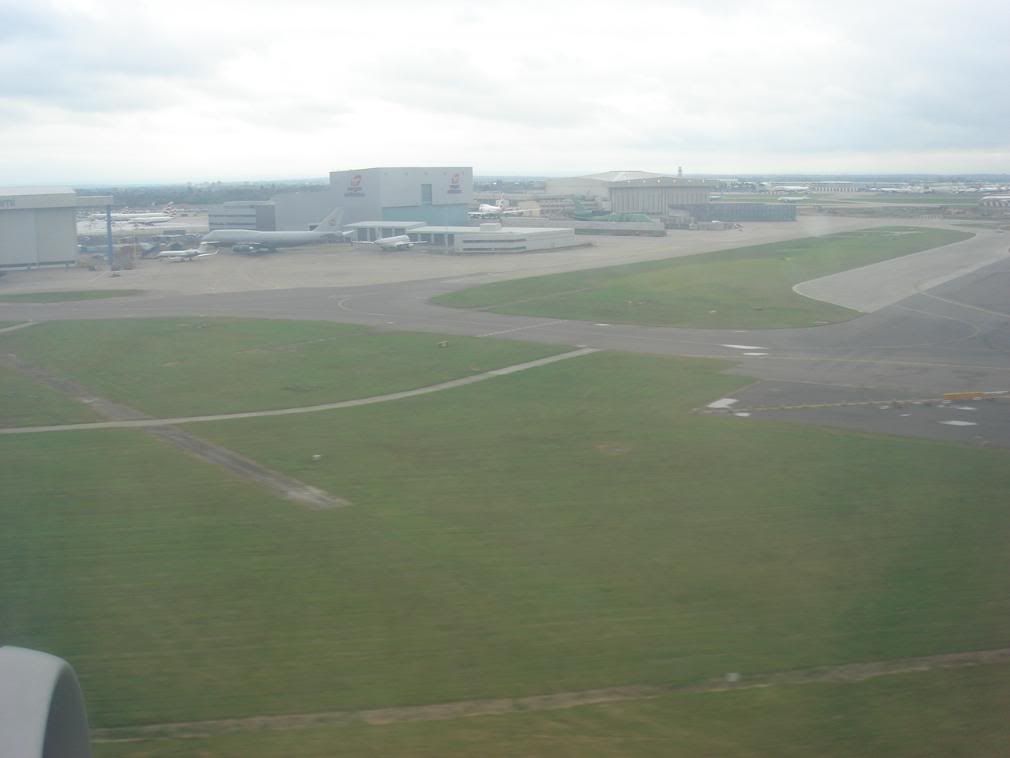 The captain had pre-warned we may have a slight delay due to traffic however wheels touched down at 17:08.
T5 arrival was at the main building which is always nice. Immigration was queue less, got home around about 6.
All in all, a great days spotting, great weather though I did catch a bit too much sun. BA flights were fine, though the return crew were sub par.
Thanks for reading, hope you enjoyed my day as much as me.
Regards
Mark
Future confirmed flights:-
BA LGW-PMI -- 735 (C)
BA PMI-LGW -- 735 (C)
VS LHR-DXB -- 346 (J)
EK DXB-JFK -- 388 (Y)
LX JFK-ZRH -- 332 (F)
LX ZRH-LHR -- 321 (C)
BA LHR-JFK -- 744 (J)
CO EWR-HNL -- 764 (F)
HA HNL-ITO -- 717 (Y)
HA ITO-HNL -- 717 (Y)
HA HNL-OGG -- 717 (Y)
HA OGG-HNL -- 717(Y)
AA HNL-LAX -- 752 (F)
BA LAX-LHR -- 744 (J)