Hello Dear readers, thanks for dropping in
I had decided to join Emirates for their A380 first flight, this is the first of 3 reports detailing my travels.
The plan was to leave the UK Thursday evening and be back in London Saturday afternoon after some 26 odd hours in the air.
31.07.08 VS400 A340-642 G-VGAS 2A
1st Flight on this aircraft & 9th A340 Flight
SCH DEP 21:30 SCH ARR 06:55
ACT DEP 21:06 ACT ARR 06:46 (on stand 06:55)
View Large
View Medium


Photo © David Morrell - Avid Creations
My driver (MissBA319131)
dropped me off outside Heathrow's T3 just before 19:00, certainly looks much better here than last time I passed through, looking back, that too was in search of an A380 flight!
The regular VS check-in line looked pretty long, but Upper Class had few people waiting. Despite 5 agent's checking passengers in, it did take some 5 minutes to get checked in, there seemed to be issues with the passengers ahead of me…………
VS have a priority security screening area for premium passengers, you take the lift to the right of the check-in desks, scan the bar code on your boarding pass and it let's you into the priority screening point, fantastic!
Once through, you still have to join the masses to have your passport checked, then remove your shoes for secondary screening – still dubious to the point in this!
Once in the shopping mall I realised why I dislike T3, people everywhere, you can't get where you want in a hurry, the queue in WH Smith was huge, almost to the point in do you really need to purchase this stuff?? ( I am now on EK3801, 3 hours from JFK and have still not used the stuff I bought!)
Not wanting anything else I decided to head out to the lounge.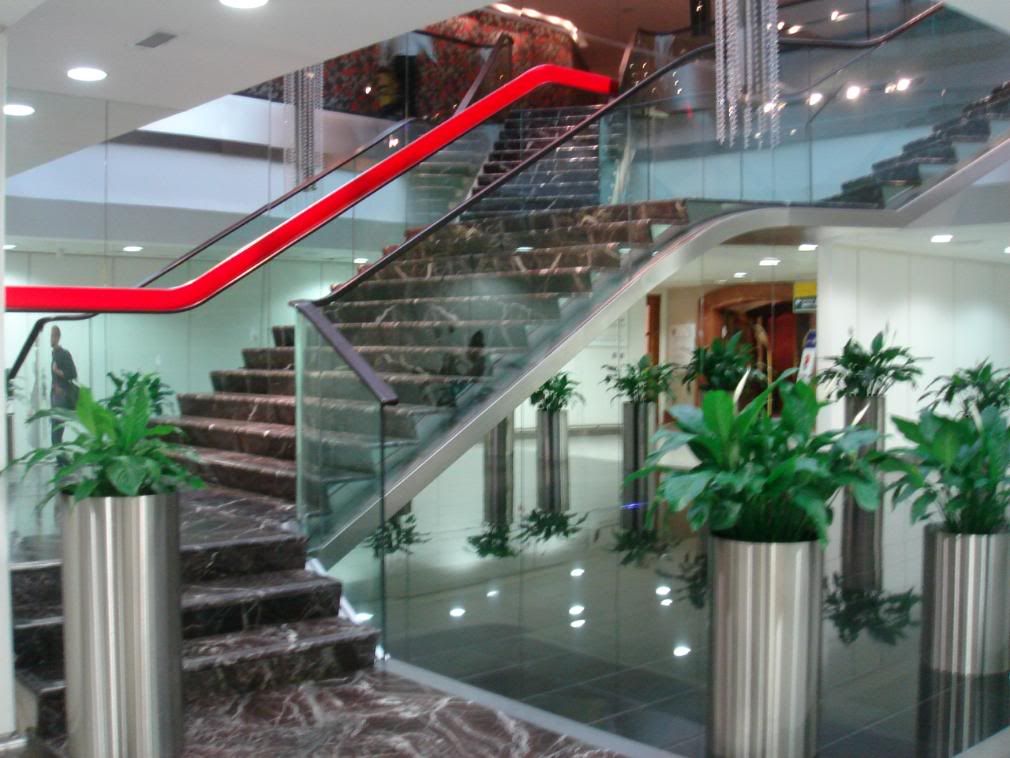 First impressions, nice and airy, liked the waiter service and selections of food, they seemed on a par with BA's Gallaries.
Unfortunately the roof garden remains closed following the fire smokers started, it's always the minority that spoil things for the majority!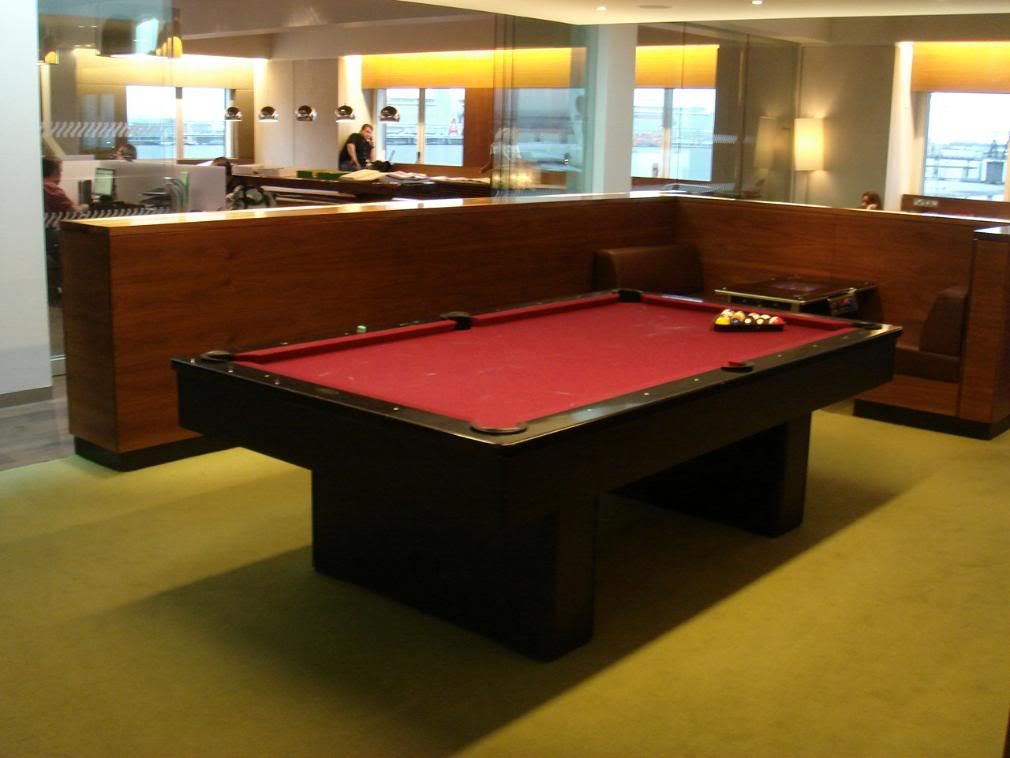 I decided to have a small snack as I'd not eaten much during the day.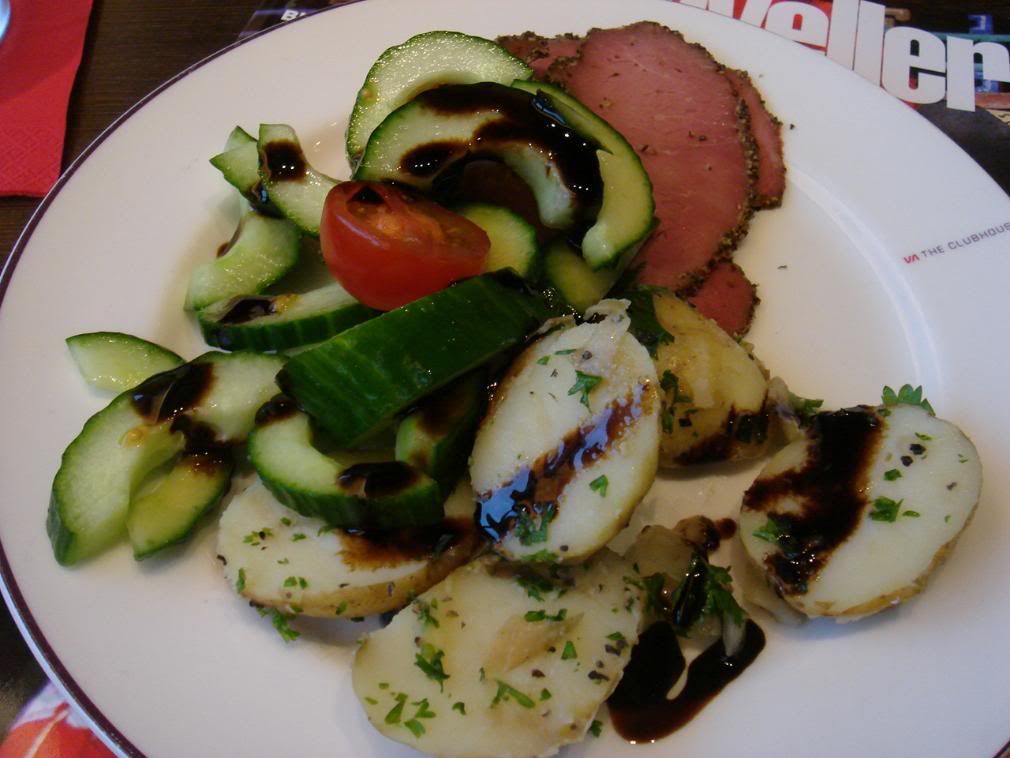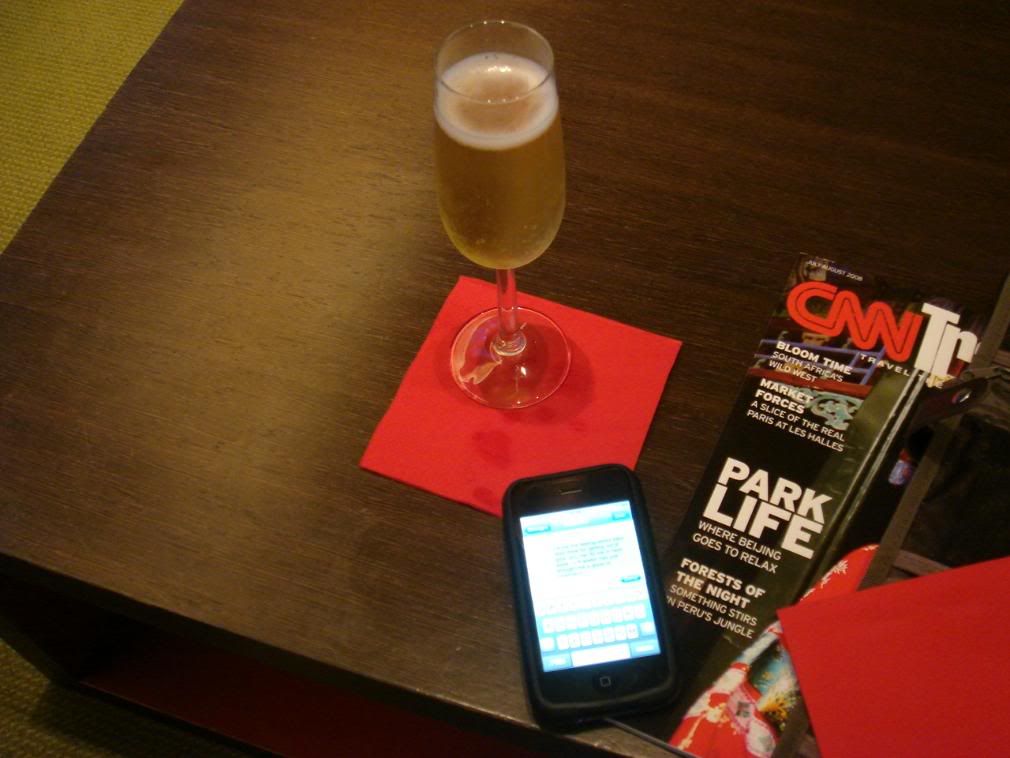 Views from the lounge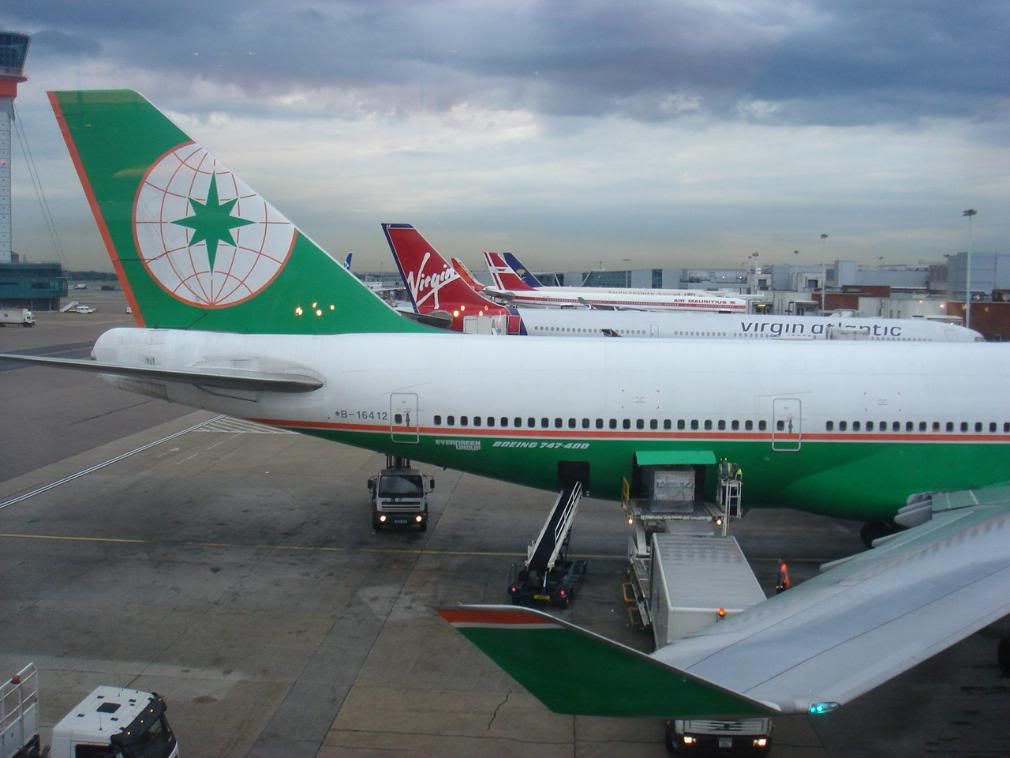 It was whist eating I noticed the lounge was quite noisy, piped music was played and if you were close to a TV, you had the noise from that too.
Toilet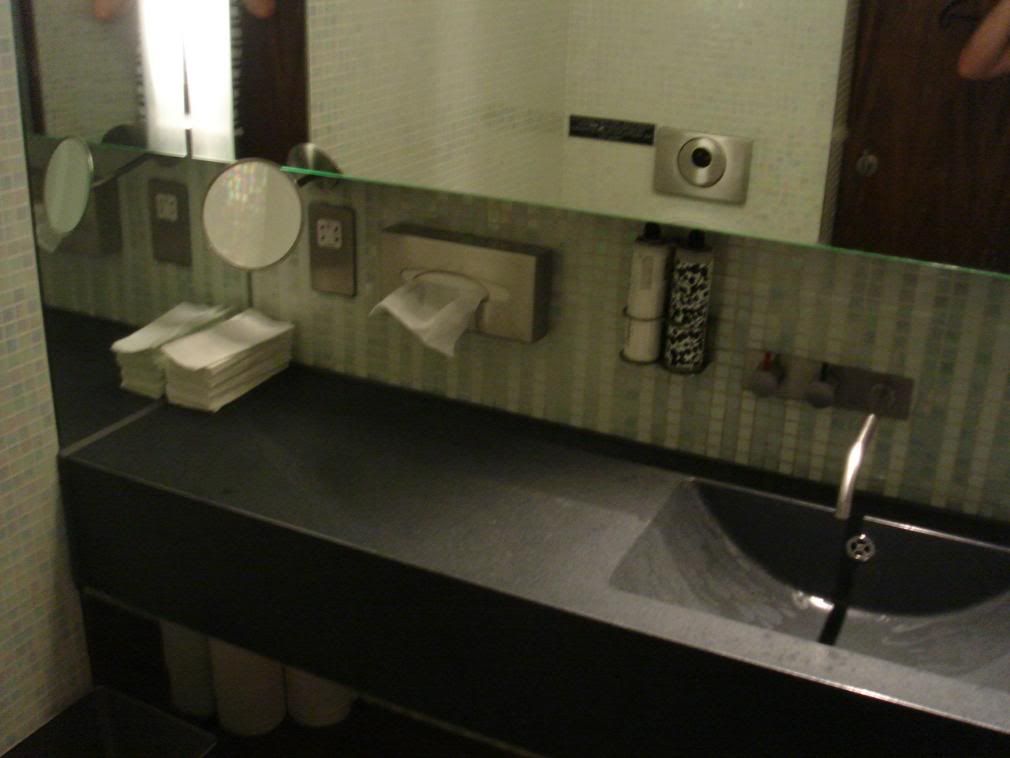 Boarding was announced at 20:14, the flight departing from gate 34 which was a 10 minute walk.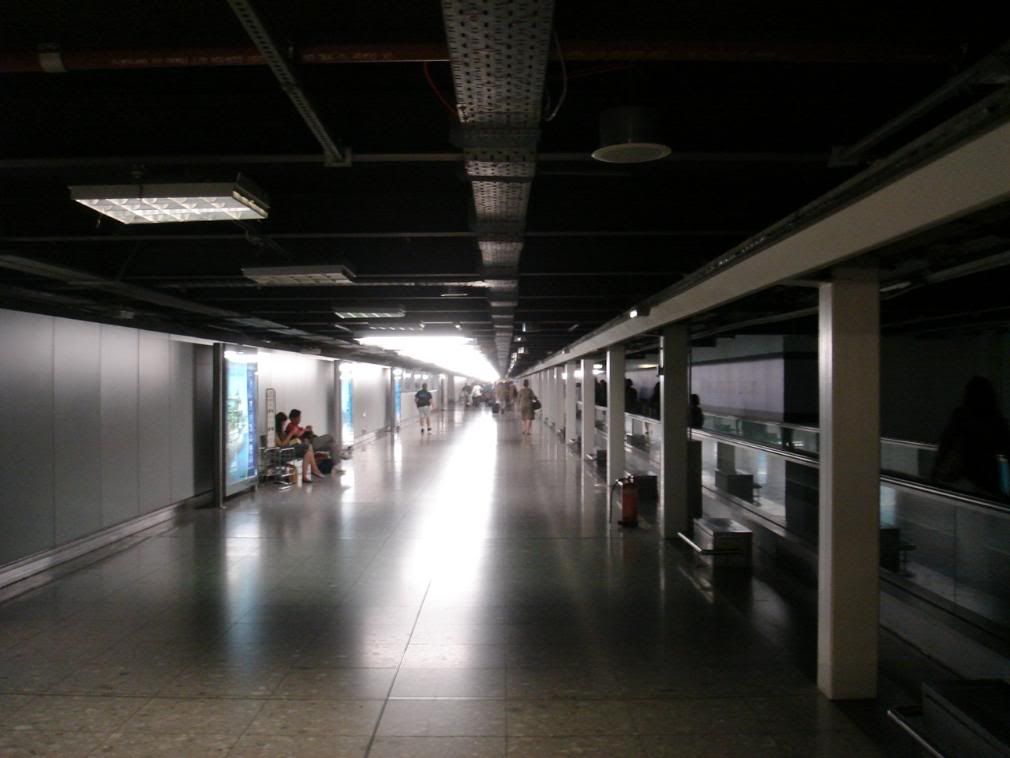 My plane from the gate, bad picture, sorry
Boarding was quick and easy as Upper Class and Premium Economy had a separate line to queue jump, I was soon aboard with a nice glass of champagne – though it was slightly on the warm side.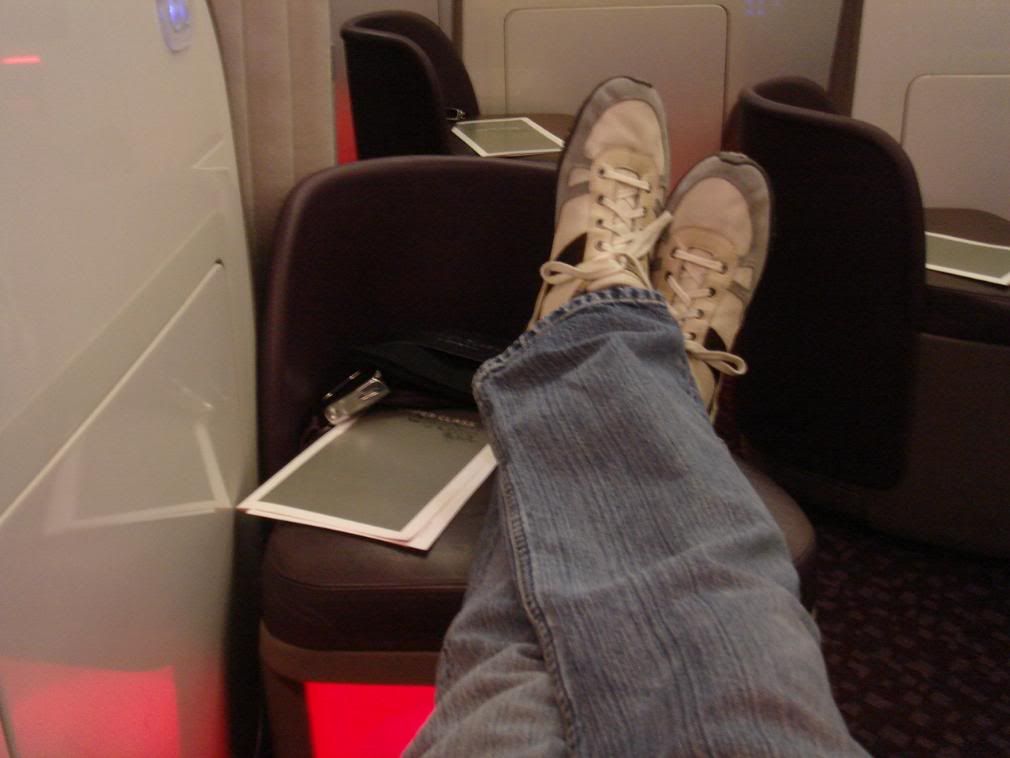 Crew seemed friendly enough and asked each passenger if they had flown Upper Class before, if the needed help with the seat, in addition they asked if we wanted to eat or sleep – I decided to eat.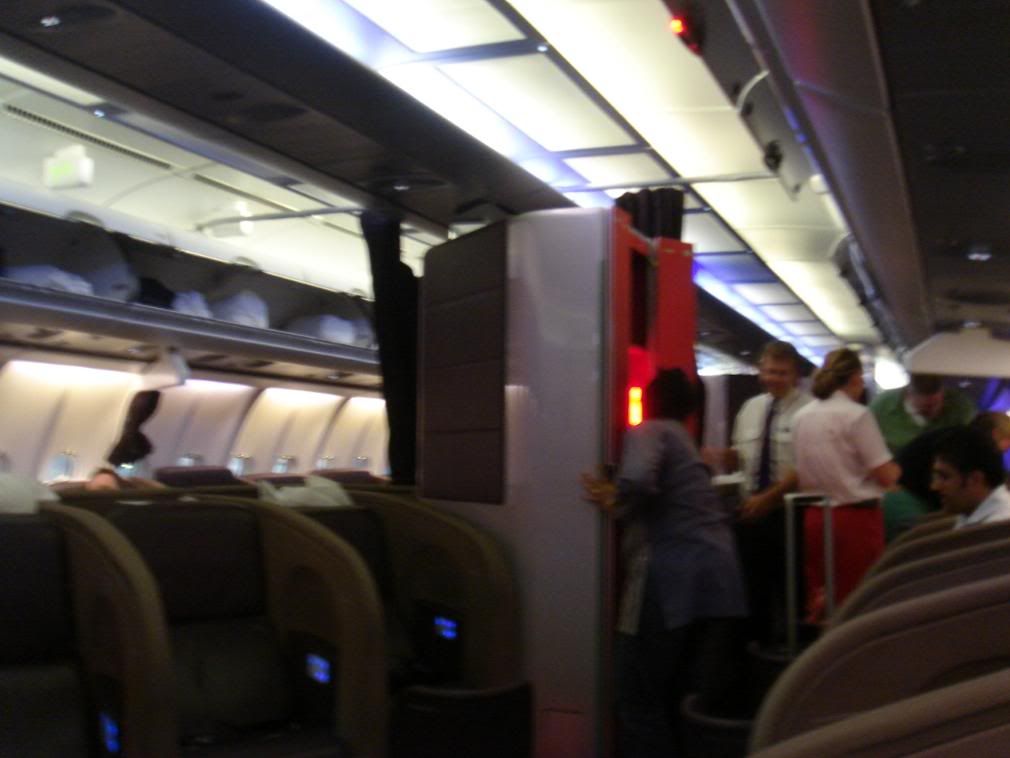 My seat
Seat storage
View
Window view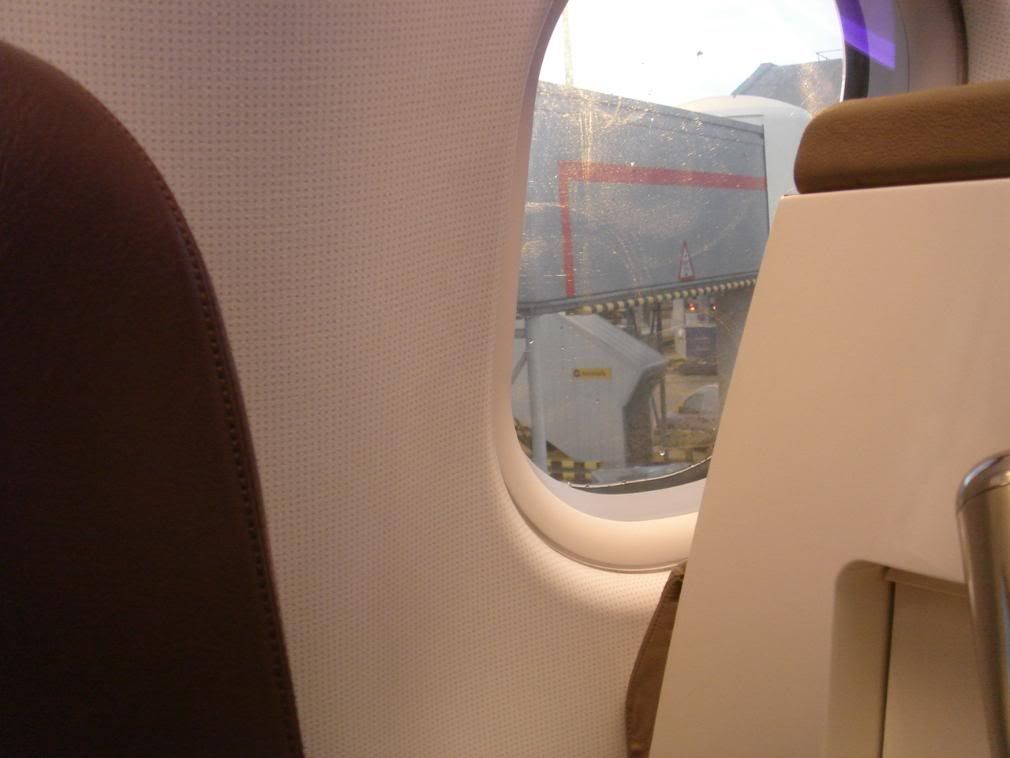 Push occurred a few minutes late, the captain having already advised due to paperwork issues, what ever that means, additionally he announced today's flight time would be 6h 25 minutes, I'll be timing that.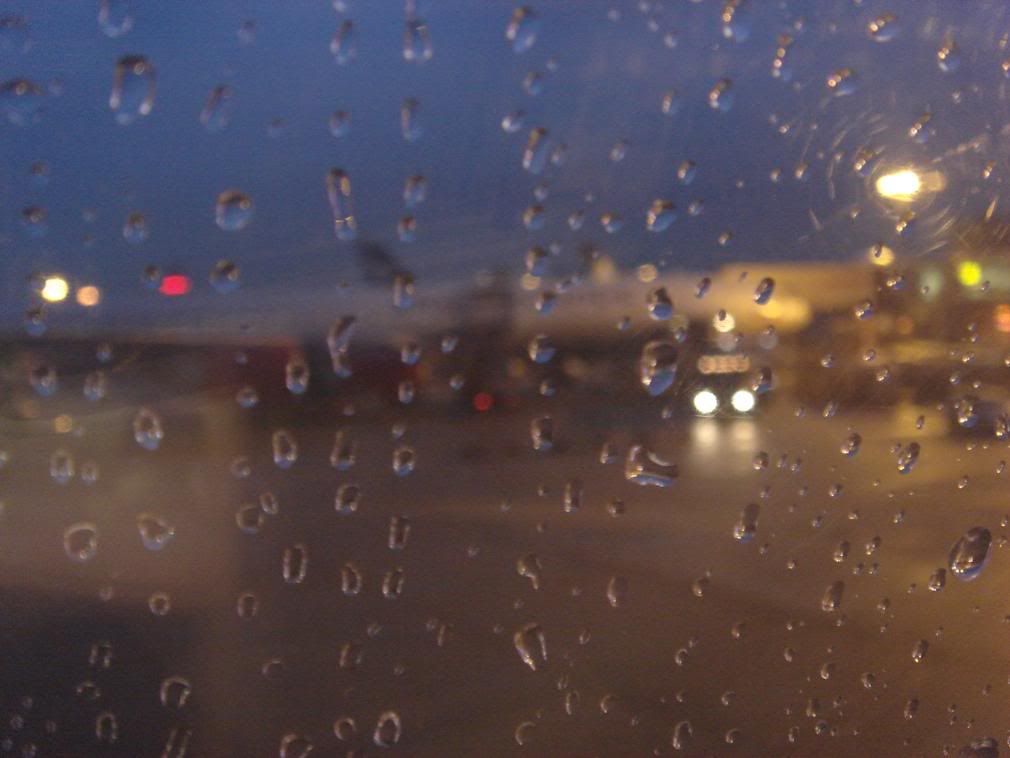 Push occurred at 21:06 and we began a taxi over to 09R for this evening's departure, our turn taking place and wheels up at 21:23 local time.
Once the crew were released dinner orders were taken and Fast Track vouchers were issued to speed our way through DXB, the amenity pack was pretty poor, basically a shoe bag with eye shades and a pack with a toothbrush and toothpaste, that said the crew did come around with a basket offering additional items such as raisers, pens and polo's! – I took a pen and the polo's – easily pleased me!
Around 25 minutes into the flight hot towels were issues, almost an hour later these had not been collected nor had any drinks been served.
Roughly 1 hour into the flight my meal arrived, drinks served shortly afterwards. I took the chicken. The meal was nice enough, portion perfect for the time of flight, though the chicken was slightly on the dry side.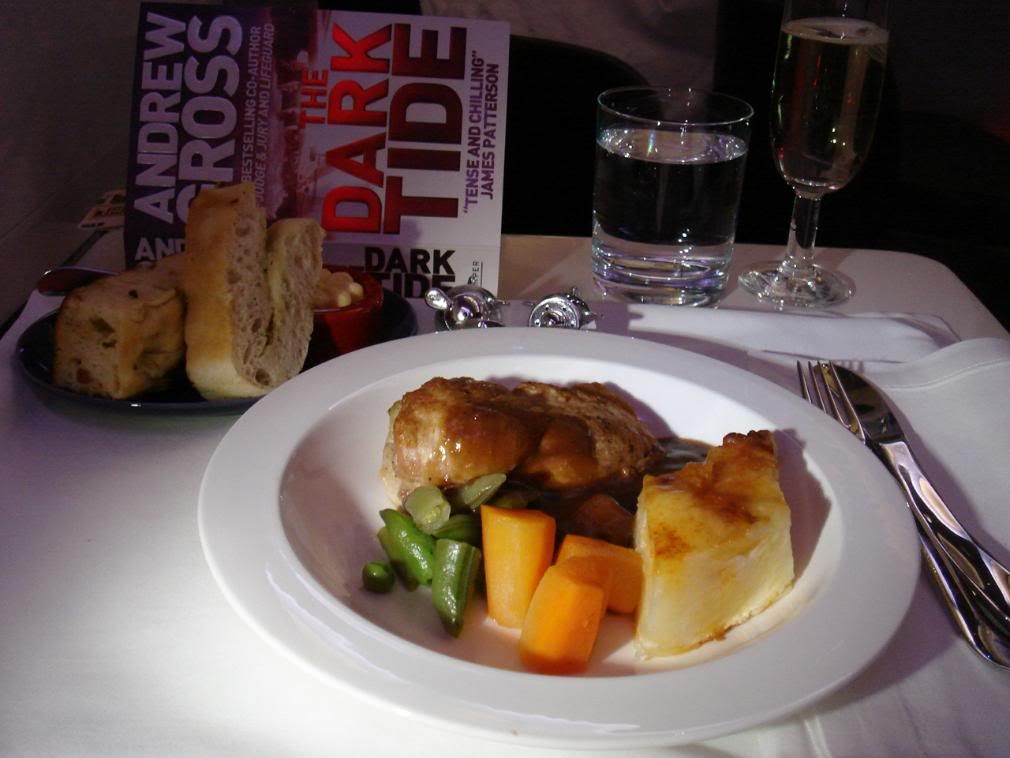 After dinner I walked the plane, Premium Economy was full, Economy had only a handful of empty seats. I note the seat fabrics have been changed in economy, now much more tasteful than last time I flew down back with VS.
After the walk I sat at the much touted bar and had a drink or 2 with the crew and a few other passengers.
I have to say the bar is not quite as impressive as I thought and found the area more of a work area for the staff than a relaxation area for UC passengers, that said, it was nice not to be stuck in your seat for the entire flight. I again noted the champagne was not that cold, the crew advised there seemed to be an issue with cooling the drinks – I noted wine & champagne being delivered with ice in the glasses to cool it down!
Not sure what the time was but the seat belt sign came on and we retired to our seats, I reclined, took out the duvet and dropped off after a few pages of my book.
1 hour before arrival breakfast was served, I took the fresh fruit, OJ, omlette with chicken sausage, mushrooms and grilled tomato, was ok, fruit was the best part, seemed nice and fresh, well chilled, overall not the best breakfast I've had on a plane, the coffee was not too good either.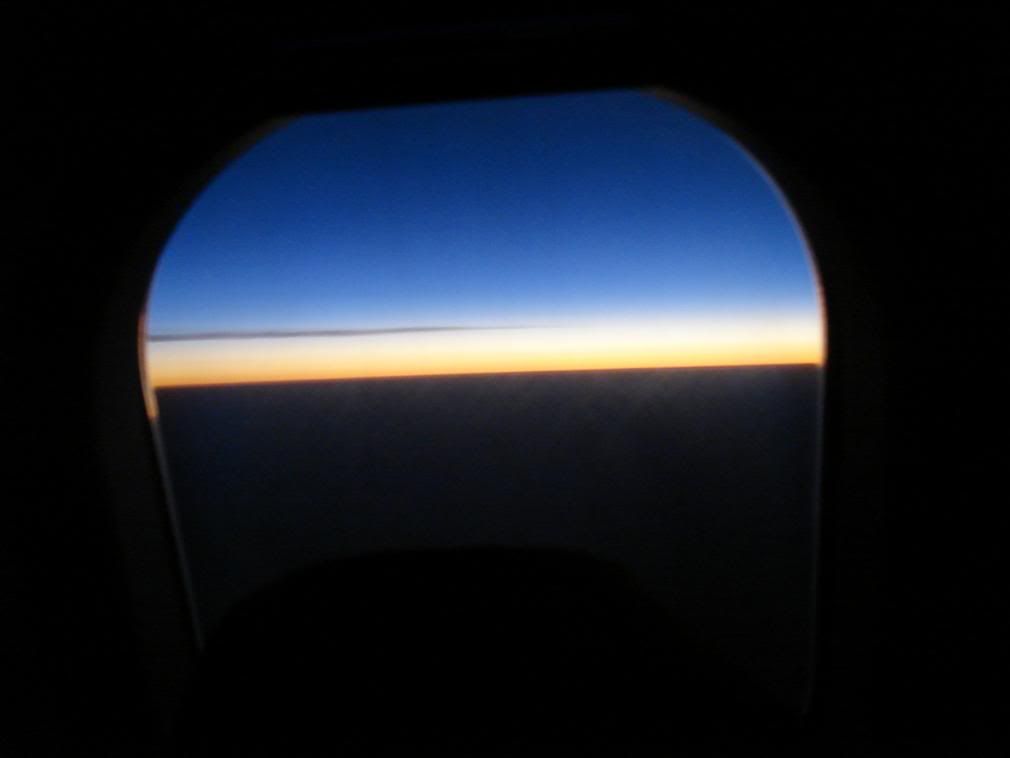 A freshen up in the and we were on finals for DXB, on finals you could see new land being created in the sea, tonnes of sand being piled up to create islands, fascinating!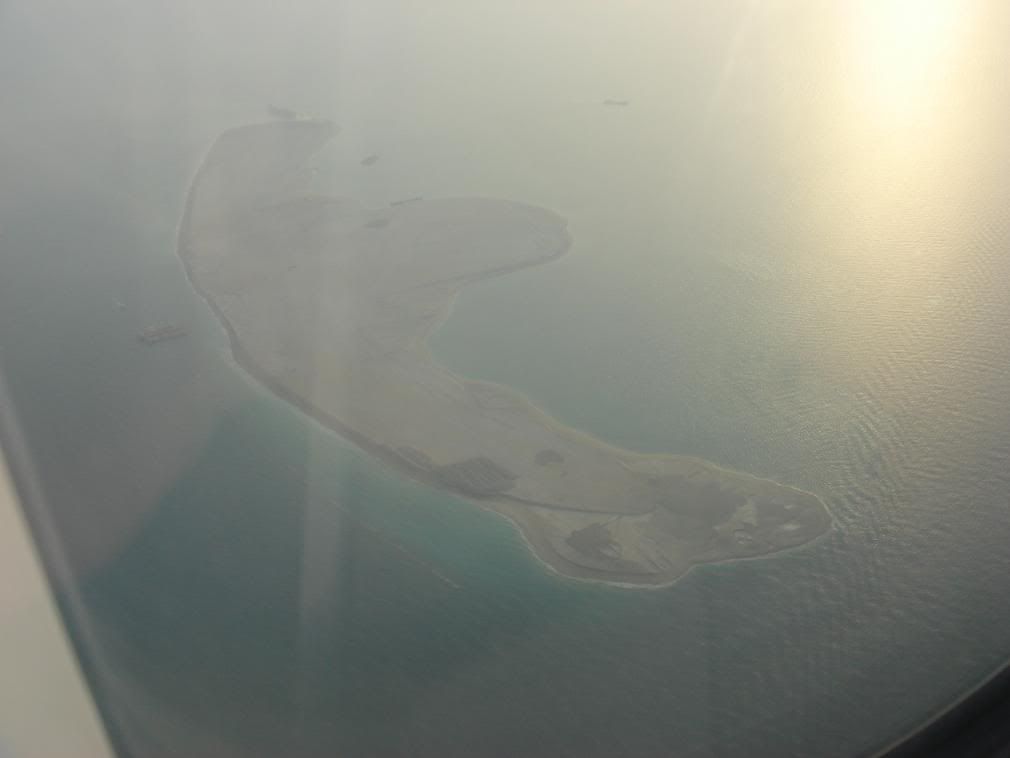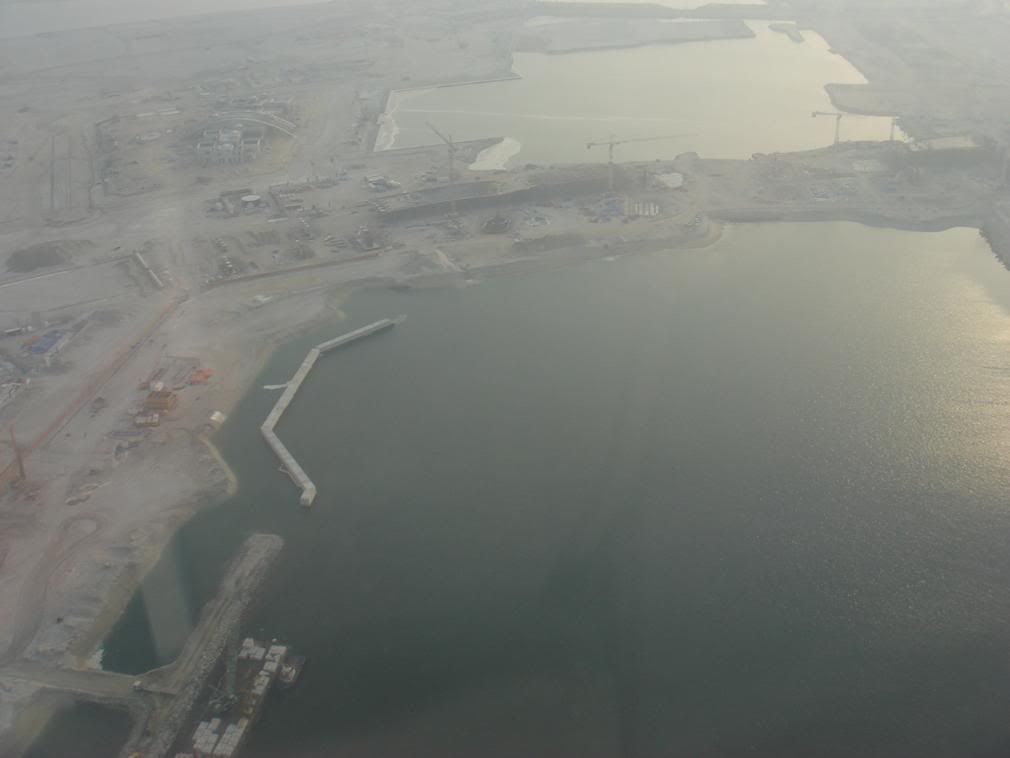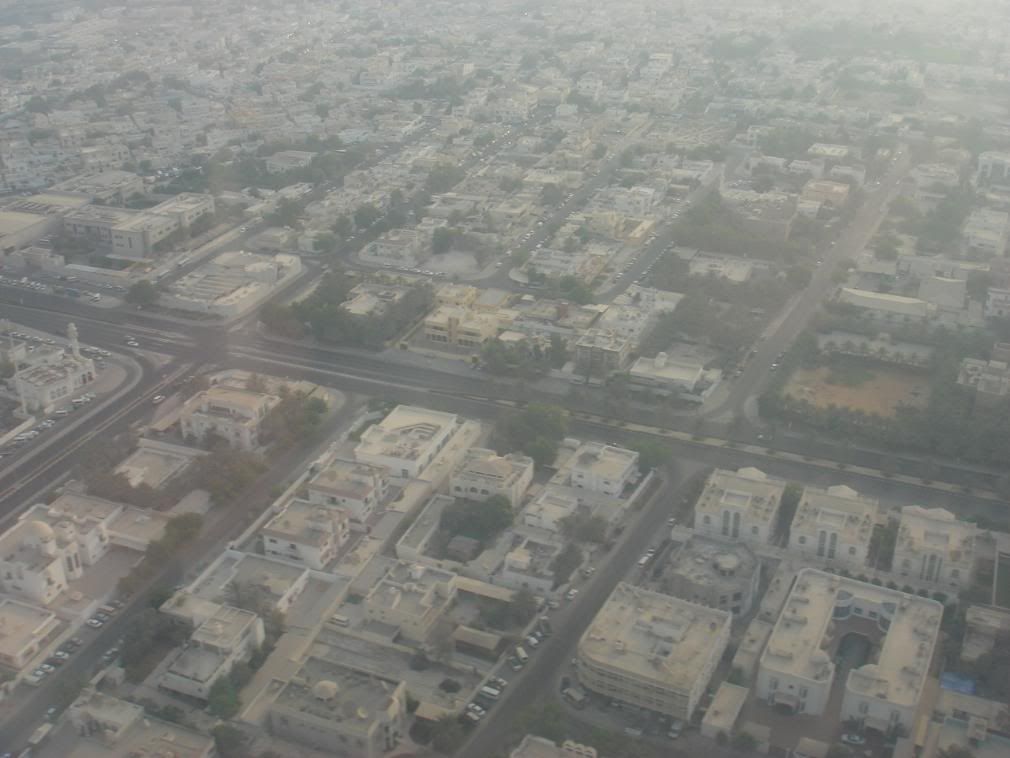 Wheels touched down at 06:45, some 10 minutes ahead of schedule, some 6 hours 22 minute and 32 seconds of flight,
My next ride
10 minutes later before we pulled into a remote stand next to A7-BAA, nice, my first sighting of a QR 77W.
Being on a remote stand we had the pleasure of being bussed in one of the much discussed Dubai Airport busses, these covered in decals making photo's nigh on impossible.
Exit from the aircraft was like walking into a blast furnace and it was only 7am, hell, can't imagine what it's like a lunch time!
The immigration queue's were pretty small, and I was through with a stamp in my passport less than 10m minutes after stepping off the plane, pretty good, had envisaged massive queues.
Once through passport control your bag's have to be x-rayed before you can proceed, after that out into the blast furnace again to find check-in for the real quest in this journey………………………..
Thanks for reading, hope you enjoyed the trip so far, next part, EK3801 to follow!
Kind Regards
Mark
Future confirmed flights:-
EK3801 DXB-JFK 388 (J)
LX JFK – ZRH 332 (F)
LX ZRH – LHR 321 ©
BE LGW-IOM – D84 (Y)
BCI IOM – JER – DO3 (Y)
BE JER – LGW – 190 (Y)
BA LHR-JFK – 744 (J)
CO EWR-HNL – 764 (J)
HA HNL-ITO – 717 (Y)
HA ITO-HNL – 717 (Y)
HA HNL-OGG – 717 (Y)
HA OGG-HNL – 717(Y)
AA HNL-LAX – 752 (F)
BA LAX-LHR – 744 (J)
SN LGW – BRJ – R85 (Y)
SN BRU – THF – AR1 (Y)
BA TXL – LHR – 320 (Y)
BE LTN-IOM - D84 (Y)
BE IOM-LTN - D84 (Y)