Hi everyone!
Here is a short picture report from a trip to London Farnborough Airshow 2008.
This is also my first flight on BAE/Avro aircraft!
OSL (Oslo, Gardermoen Airport) -- LCY (London City Airport)
18 July 2008
SAS (Operated by Transwede)
Avro RJ 85
50 % load factor
Gate 60 is a bus gate. Very friendly Gate Manager:
The bus took about 5 minutes from gate 60 to the remote stand on the domestic side: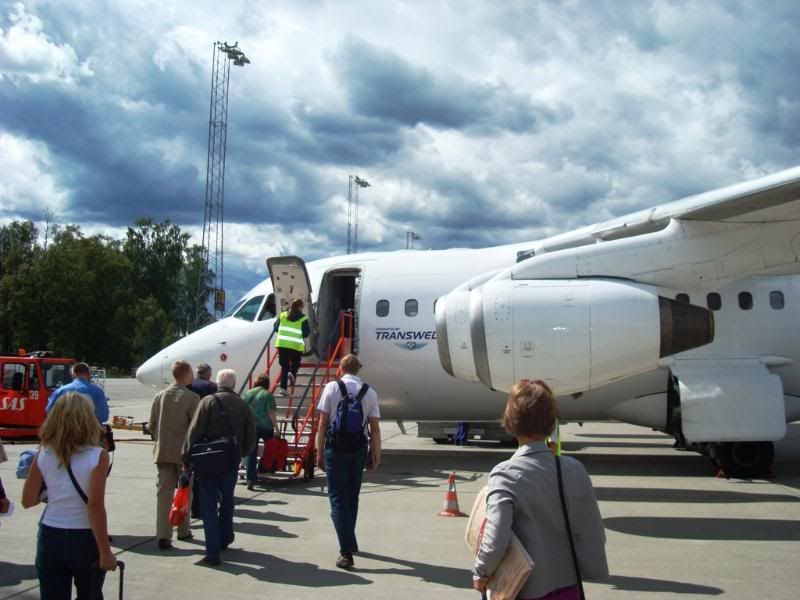 Push back about 10 minutes late due to incorrect passenger number onboard. Departing rwy 19L.
3 + 2 seating in this aircraft. Had a empty middle seat and ok leg room.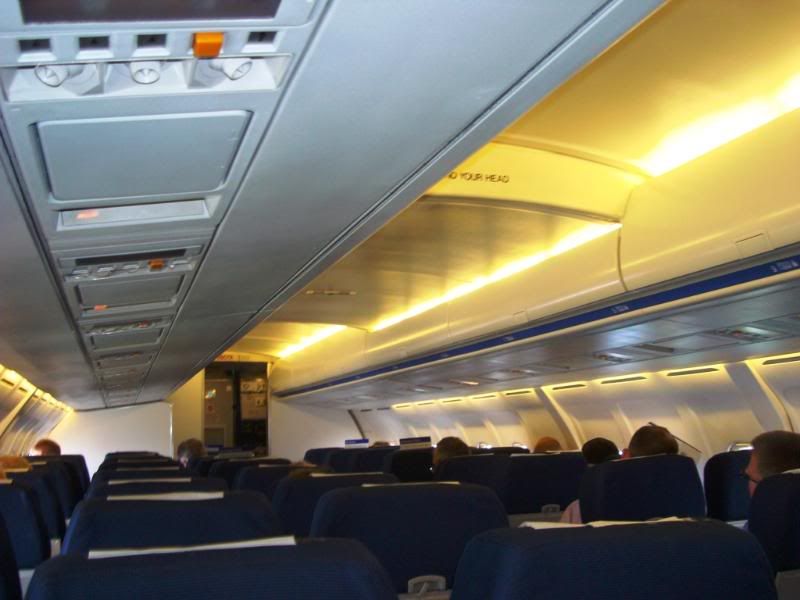 Northern parts of Denmark (Skagen)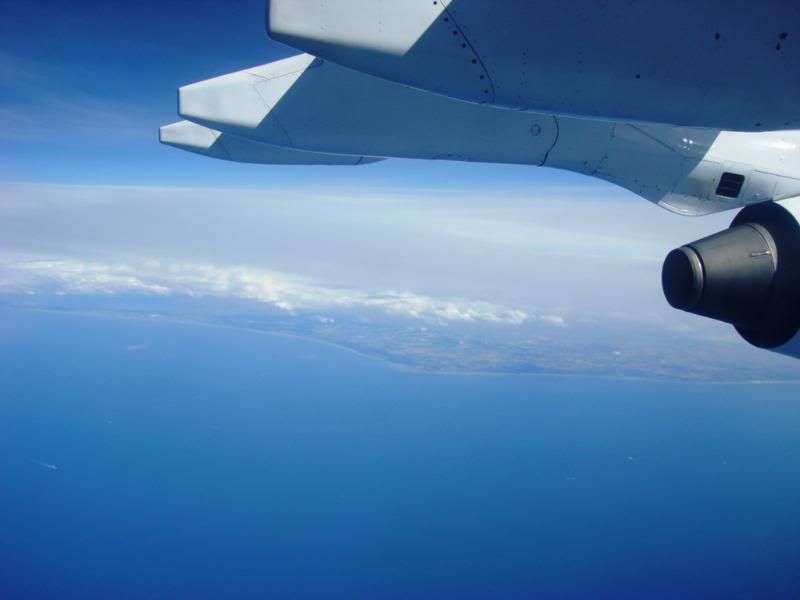 Bought a very good hot panini, milk chocolate and Fanta. Can't remember the price.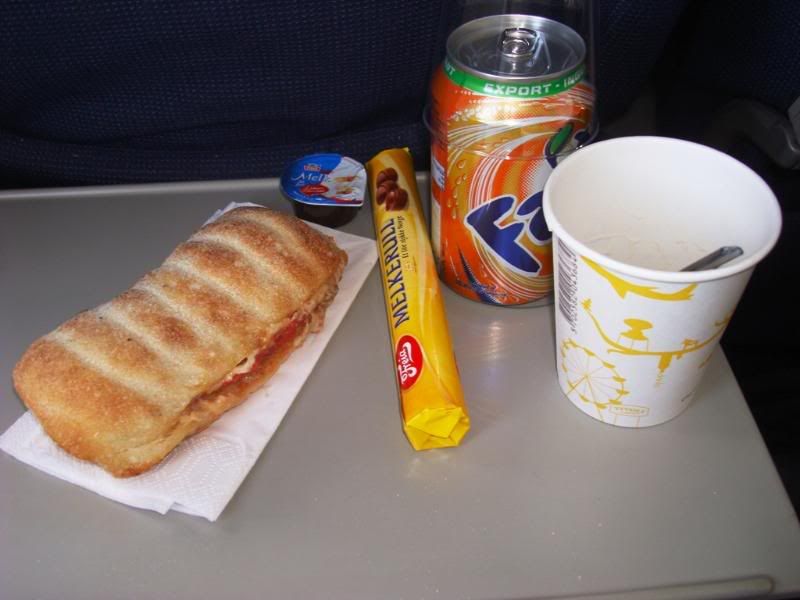 The descent to LCY is much steeper than normal. About 5,2 degrees (normal is 3 degrees). Very interesting and fun approach!!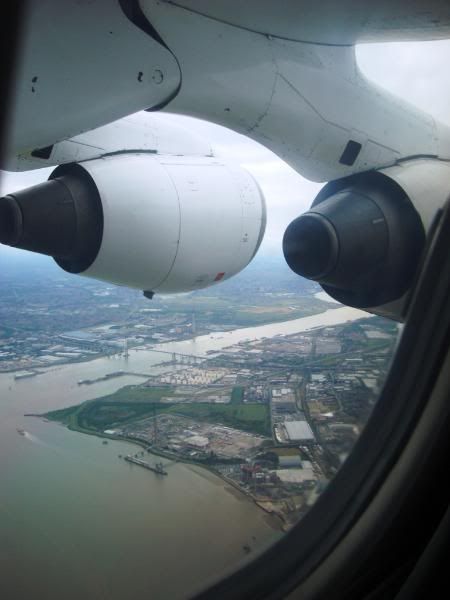 Lot's of BAE/Avro aircrafts and some Fokker-50 and Q400s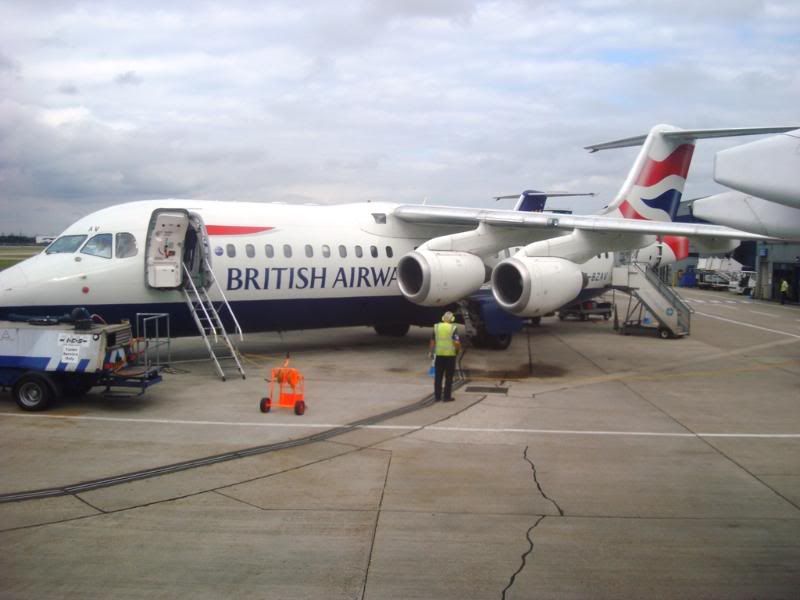 Said goodbye to the crew and they wished us a pleasant stay at the airshow.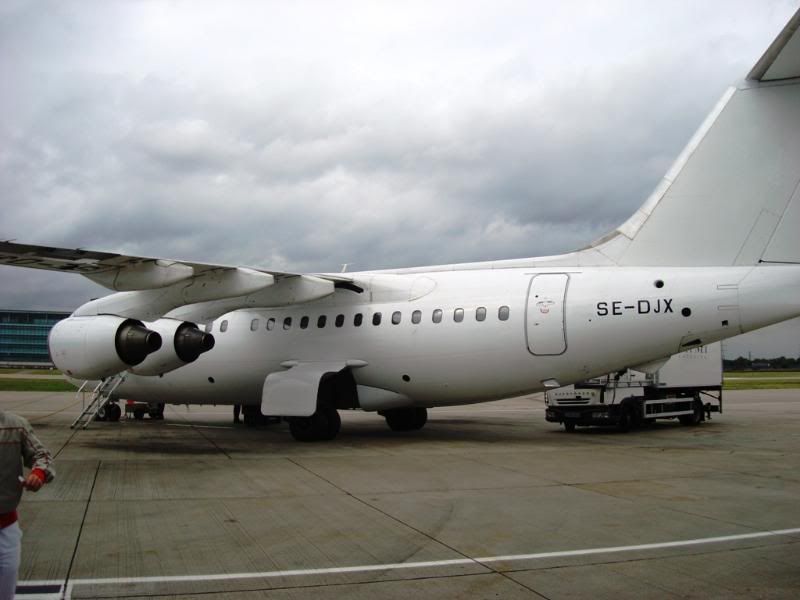 Small, efficient and good airport. I can't understand why many business travelers prefer this airport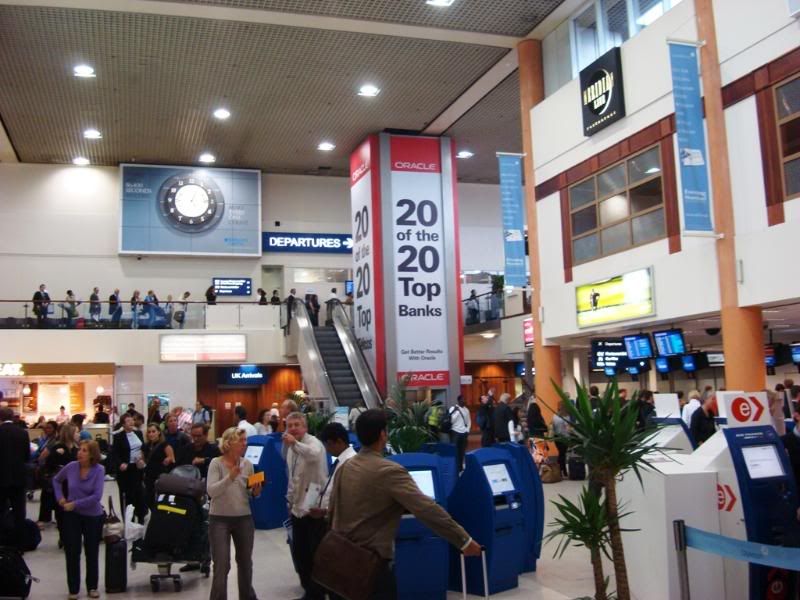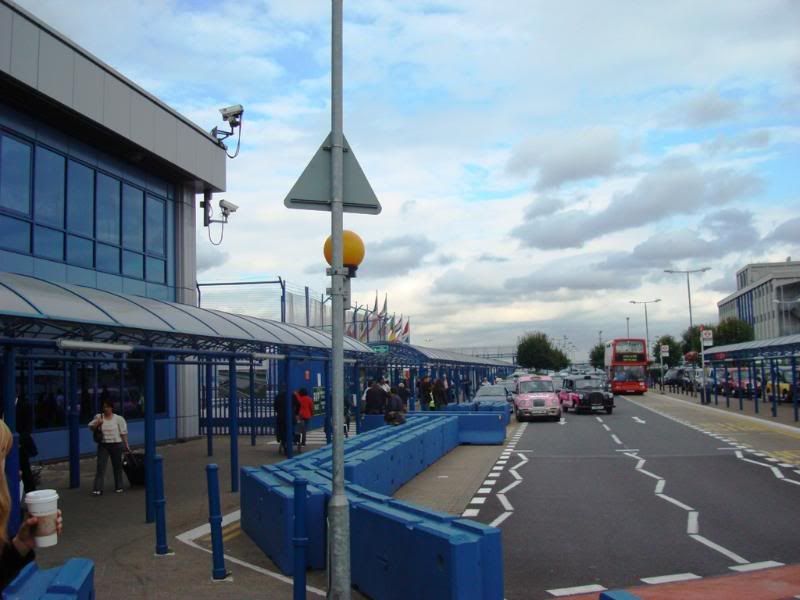 Farnborough is an international aerospace exhibition held every other year.
This is my third visit to Farnborough (2004, 2006 and now 2008)
The Brits really know how to arrange good, safe and efficient Airshows !!
Airbus had a great show with this A380. Why can't Boeing do this?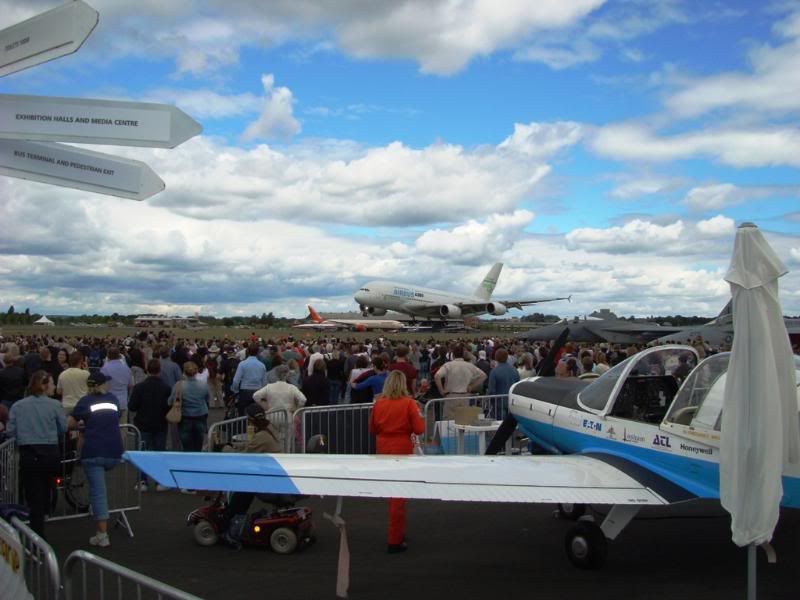 I won't go into any further details about the air show, but you may read more here:
http://www.farnborough.com/
LGW (Gatwick) -- OSL (Oslo, Gardermoen)
20 July 2008
Norwegian Air Shuttle
Boeing 737-300
90% load factor
This is my first flight from Gatwick as I usually fly from Heathrow or Stansted.
Norwegians handling agent on LGW is Servisair. Today they where unfortunately under staffed and the turn-around took about 90 minutes.
Long lines in the check in area but the nice staff managed to check inn all passengers.
Shopping area: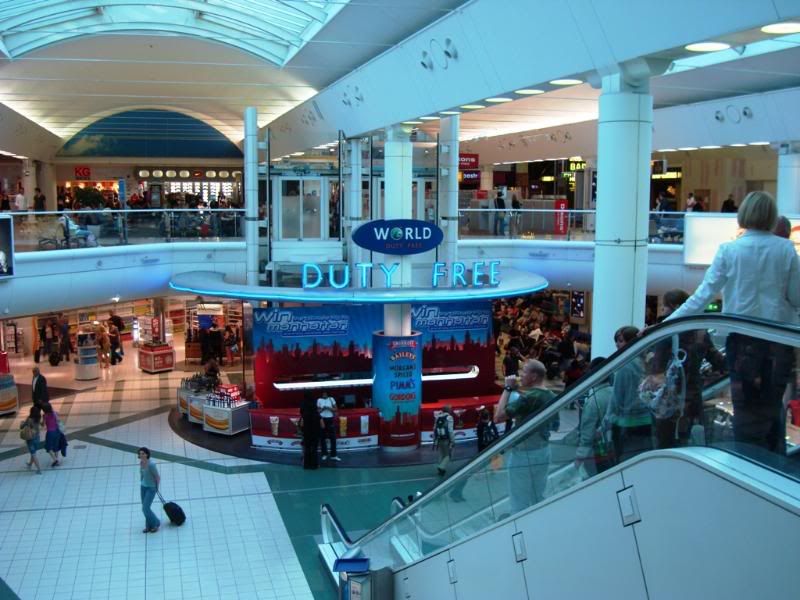 LN-KKC from Norwegian. Nice aircraft with new seats.
The aircraft parked at the gate a long time before they started unloading the bags.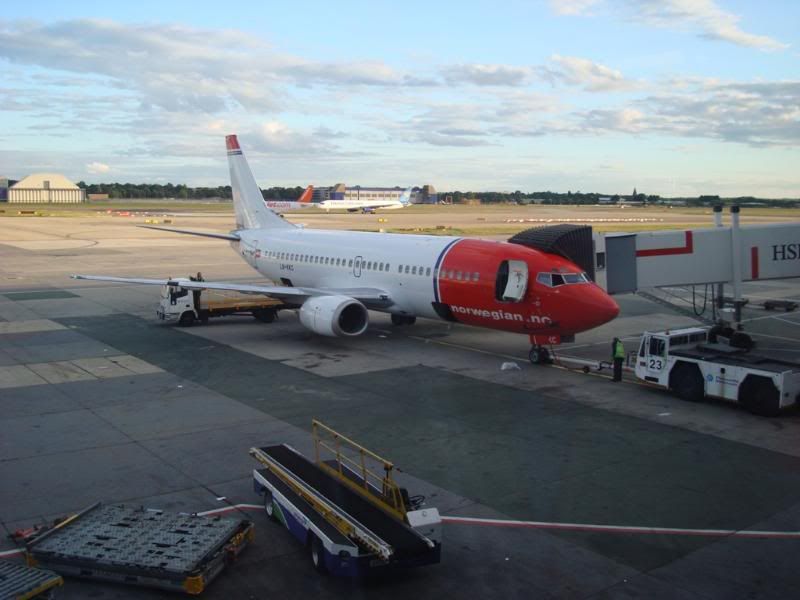 The APU did not work and we had to wait about 20 min extra to get the external air-starter from Servisair.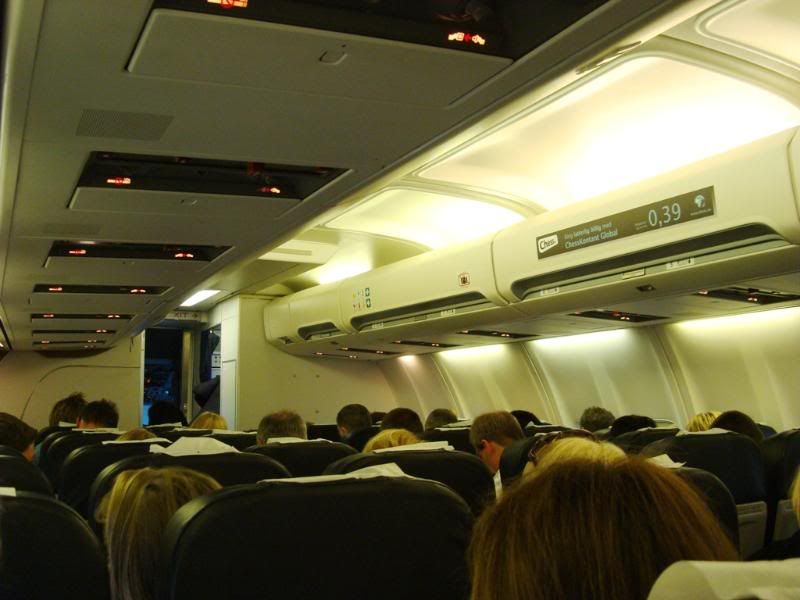 Departure into the sunset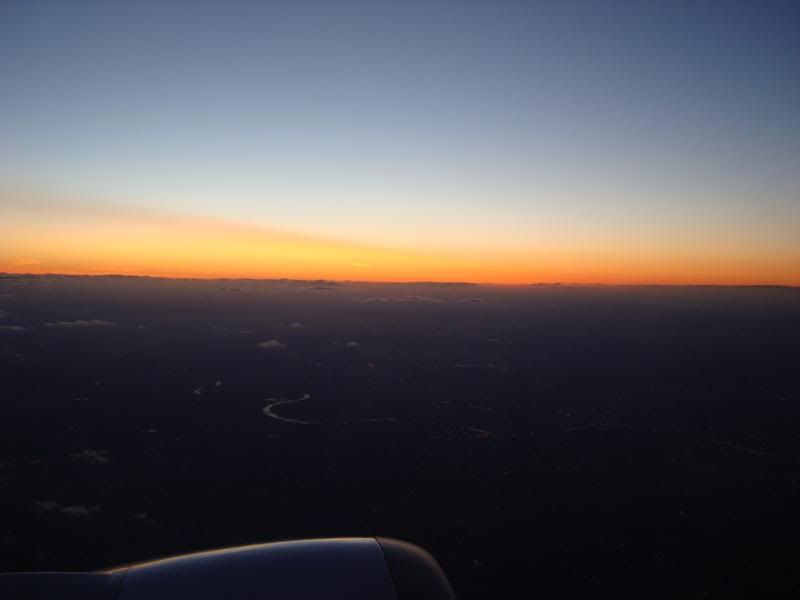 Menu (10 kroners = $ 2 or £ 1 )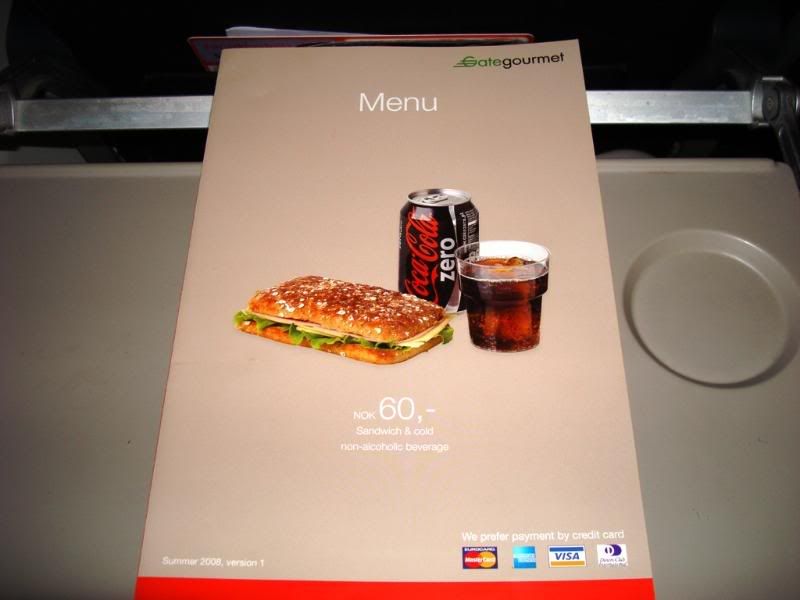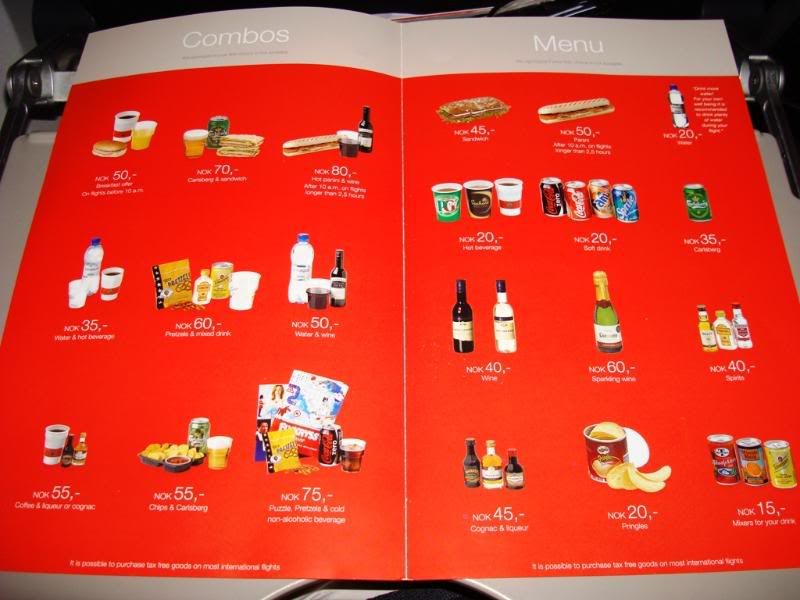 Very hungry today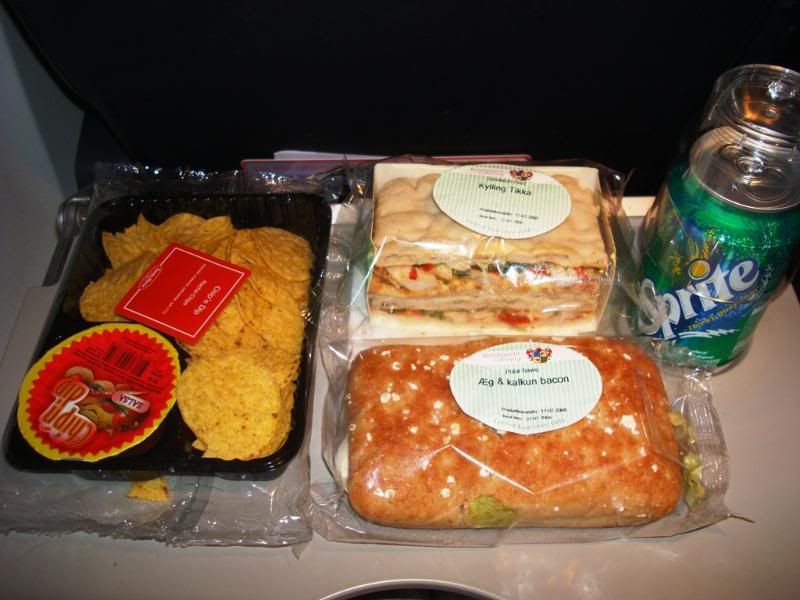 Very nice crew on this flight. Norwegians cabin crew is ranked as the second best in Northern Europe
according to:
http://www.worldairlineawards.com/Awards_2008/CabinStaff-08.htm#region
Overall good flights with SAS and Norwegian. Next time I'm going to London I will give British Airways a try.
Thanks for reading
My other reports:
China Airlines (J) FCO-BKK
https://www.airliners.net/aviation-fo...ums/trip_reports/read.main/126315/
SAS (J) CPH-SEA
https://www.airliners.net/aviation-fo...ums/trip_reports/read.main/127808/