Introduction: Prior to this trip, I haven't been able to log even a single flight for this year. I had originally bought bus tickets for this trip, but forfeited them in favor of a $113 o/w ticket deal on AA. This allowed me to have an extra evening in NYC.
The journey began at the University of Toronto Erindale Campus (in Mississauga), which I am a student of and happen to currently reside in. Being a cost-conscious student, I relied on public transportation to the airport, taking the 110 bus to Square One and then the 7 bus to the airport. This turned out to be a very grueling ride, with the bus having cheap and tacky plastic seats with no padding on the back. The 7 bus went through all sorts of twists and turns around the airport perimeter before finally arriving at Terminal 1. Since the 7 doesn't stop at Terminal 3, where my flight was departing from, I took the convenient LINK train there.
Having just one morning class at 9AM on Thursdays, and having the rest of Thursday and Friday off, I left too early for my 5:50PM flight and ended up having to spend a lot of time at the airport. The check-in process was done through the self-serve kiosks near the edge of Terminal 3, and the very friendly AA employee at the check-in helped me with a minor problem I had while inputting the data onto the rather tricky touch screen. After that was taken care of, I got my boarding pass printed, filled out the US customs form and swiftly went through pre-clearance.
The security screening procedure was somewhat lengthier, especially because something in my carry-on triggered some scrutiny from the screeners, which later turned out to be a padlock. After that was dealt with, the friendly screeners wished me a great flight, and I proceeded to the rather boring pre-cleared wing of T3. There was an AA 737-800 and a few Eagle ERJs at the gate.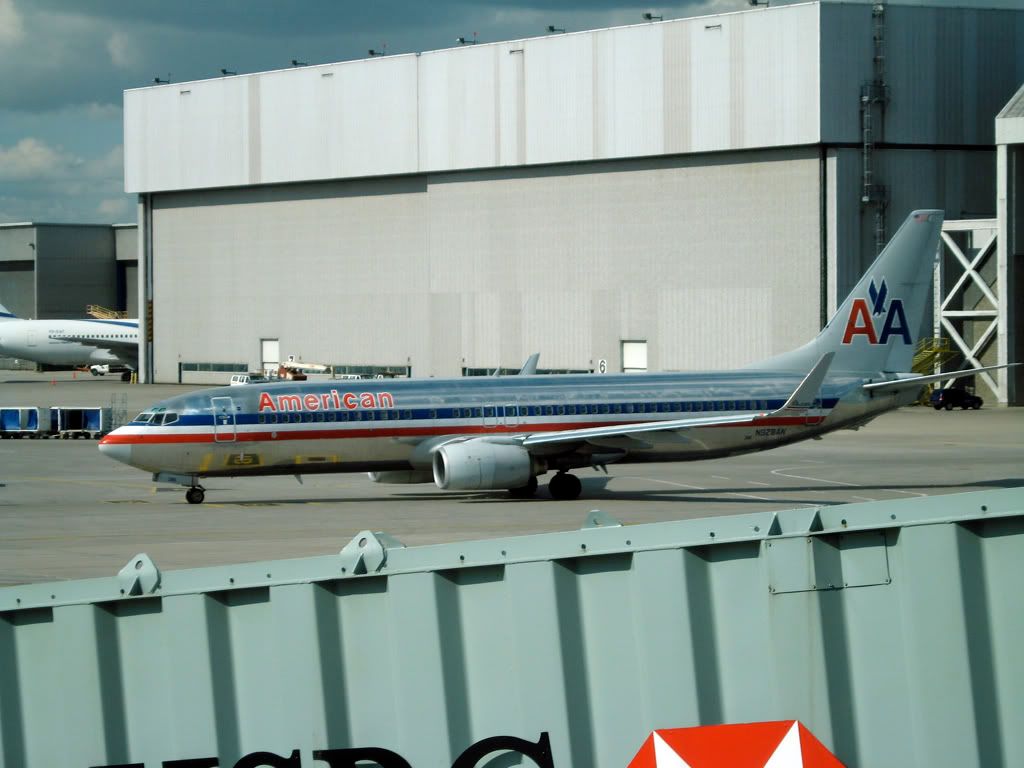 American Airlines Boeing 737-800 leaving the gate
The boredom got the better of me, and I was compelled to purchase a copy of Mad Magazine to pass the time, bringing me back to my early teenage years when I have enjoyed reading it. Too bad I finished it in 30 minutes, still far from my boarding time of 5:05PM.
Every time an interesting aircraft passed by, I took my camera out of my bag and snapped a pic.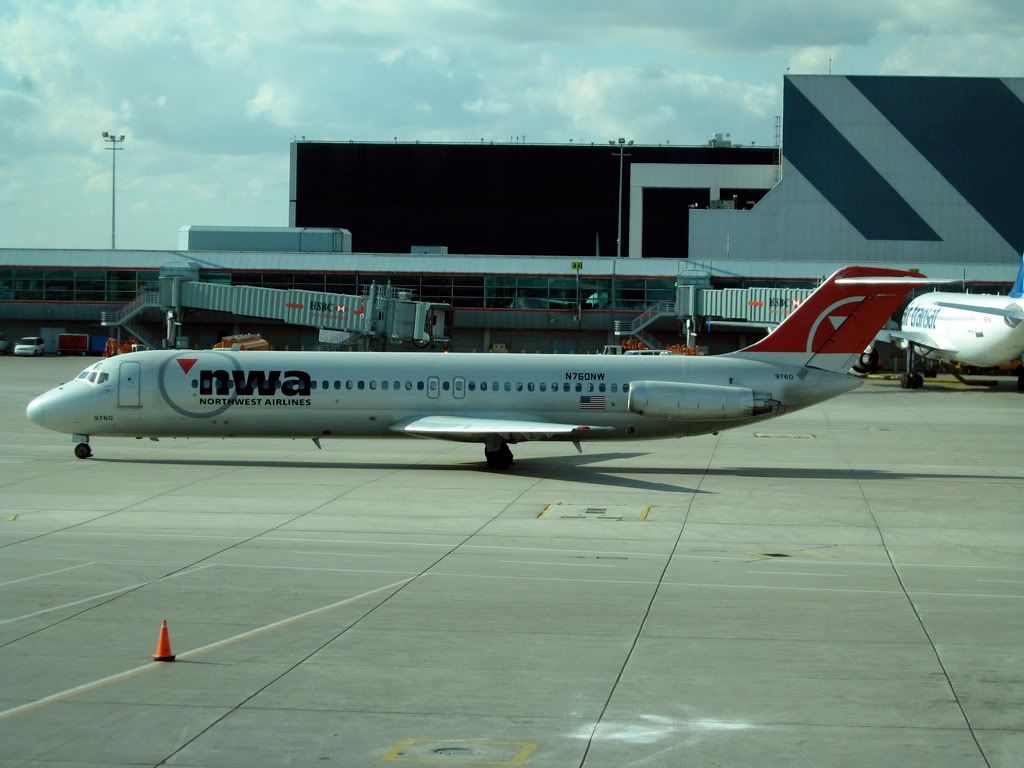 Northwest flight leaving for Detroit. This Northwest Airlines DC-9 is 40 years old!
The precleared area was separated from the rest of the terminal by glass barriers, and I noticed that the other side of it had much more interesting airliners, such as an OA A340, AF 744 etc. Oh well. I guess AA MD-80s and CO 737s should suffice then.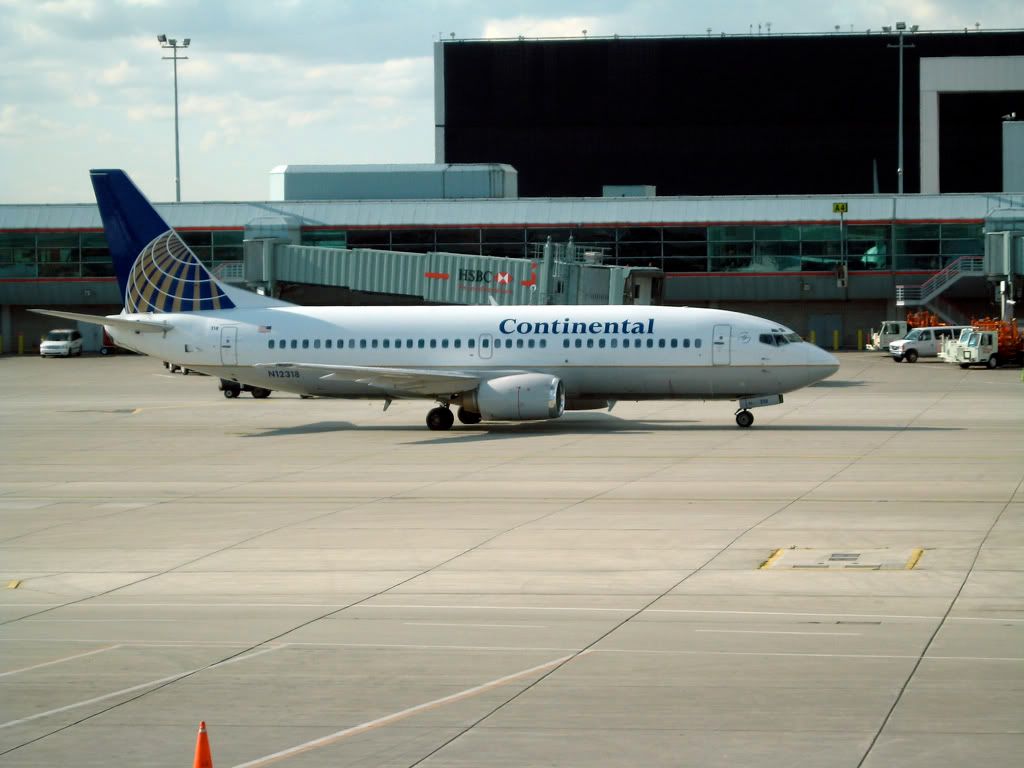 Continental Airlines 737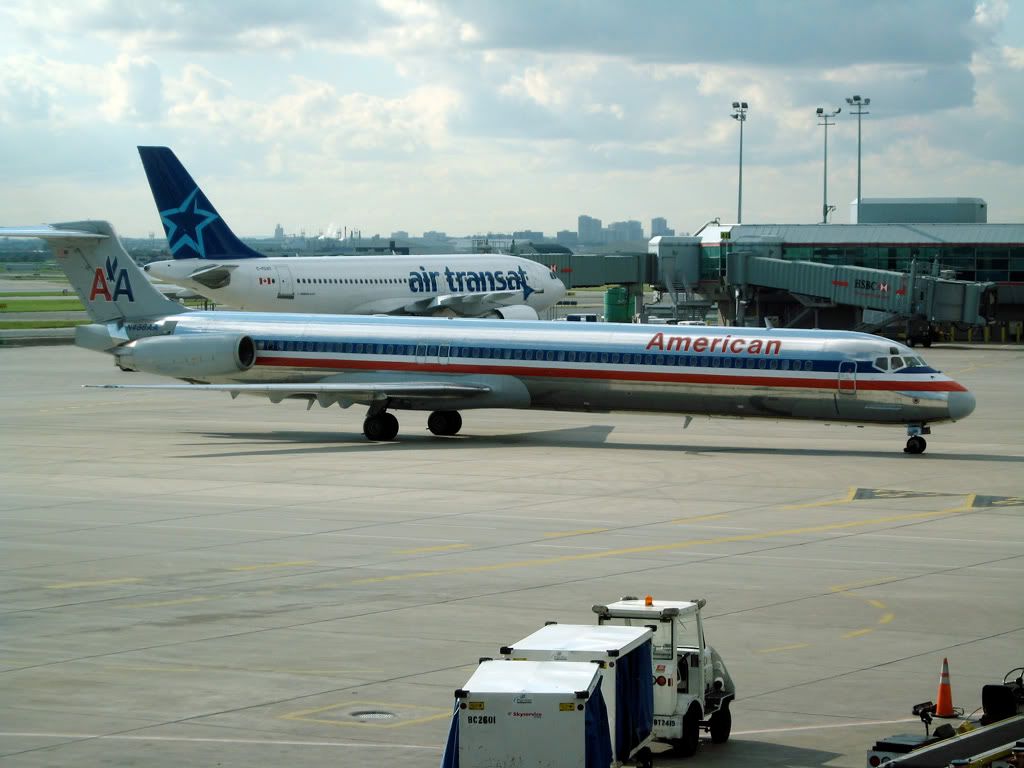 The plane that's operating my flight, N488AA
As I passed time by doing the above, the gate agents arrived, and it wasn't long until they announced that the flight has been delayed because of ATC delays in NYC, and how par for the course it is during the afternoon/evening. This announcement was met with a couple of facetious "boo"s from passengers. After the plane arrived at the gate, the gate agents announced a new departure time of 6:47PM, but that was amended later as the situation improved, and we began boarding around 5:50PM, in a very orderly fashion, I must add. So far, AA employees have been very friendly and cordial, being informative and smiling all the time. Definitely a good first impression for me.
Flight Info
American Airlines flight AA1084
YYZ-LGA
Dep: 5:50PM, Terminal 3, September 18th
Arr: 7:35PM, CTB, September 18th
MD-80
N488AA (Thanks DFW13L!)
As I entered the aircraft, a friendly flight attendant greeted me, which I responded to with gratitude. The other two (maybe possibly three? I forgot) flight attendants were also very warm and kind. We pushed back around 6:20PM-ish, and made our way to the runway while one of the pilots announced that our flight time would be shortened to 1 hour and 2 mins, and that he'd try to shave off some more flight time if he could, to make up for the delay.
Boeing 737-800 parked next to us
Takeoff was smooth, and I was pleasantly surprised at how quiet the MD-80 was, even if I was seated near the back at Seat 26A. I had the impression that it was louder. The seatbelt signs were turned off a few minutes later, and I could hear the flight attendants preparing the drink/buy-on-board carts. The drink service was excellent, with the flight attendant giving people the full can. I got a full can of Canada Dry Ginger Ale.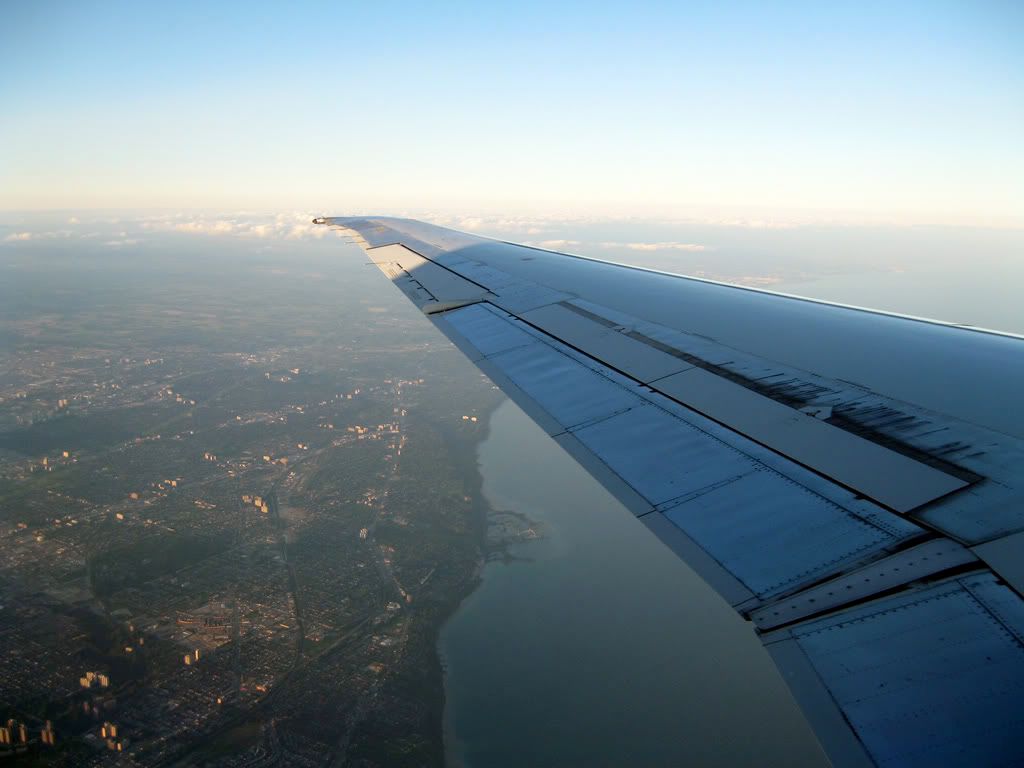 Leaving Ontario behind
An array of reading material from the seat pocket
The full can! Sorry for the poor quality and lighting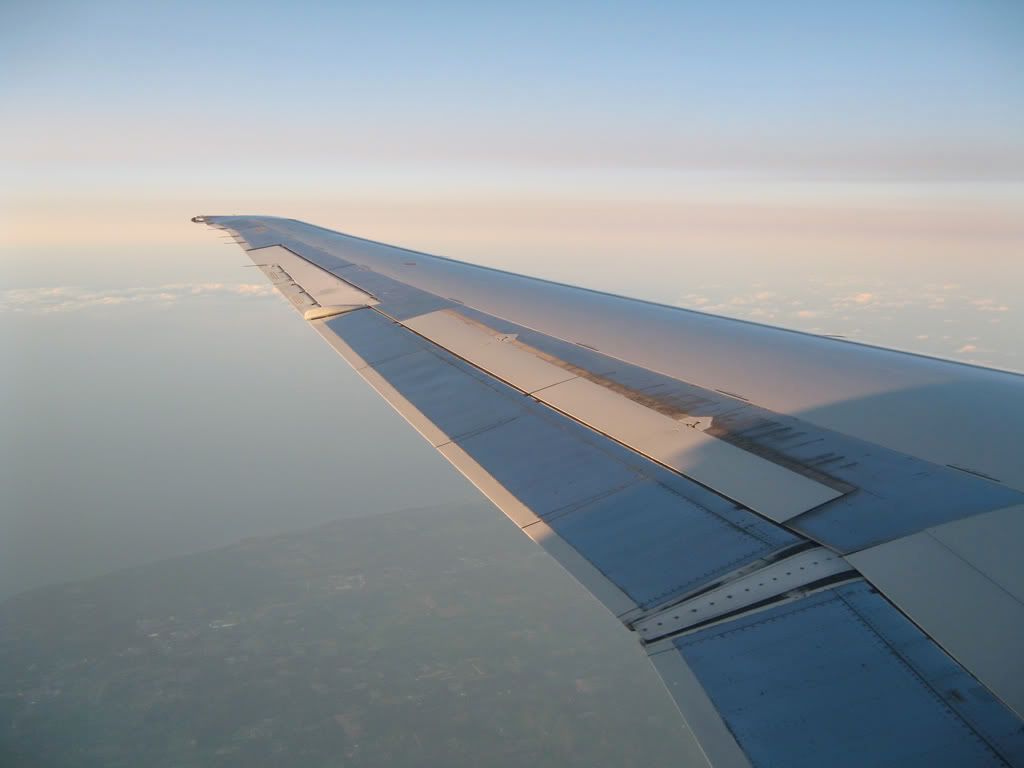 Upstate New York
I greeted the flight attendant and thanked her for the great service, to which she replied "You're welcome, sweetie" with a gentle pat on my back. That's motherly love for you. This was enough to convince me that flying American Airlines again in the future is a prudent choice. We passed over Rochester, and after a bit, began the descent towards LaGuardia, and the flight attendants collected garbage left from the drink service.
The approach into LaGuardia was simply spectacular, giving us a terrific view of Lower and Midtown Manhattan, Brooklyn and Flushing. I took a video:
We only landed 18 minutes behind schedule, and deplaning was prompt. Within 10 minutes I was on the M60 bus. Gotta love pre-clearance!
To conclude, American Airlines provided exemplary service not only on the ground, but in the air as well. They were able to prove during that relatively short flight from Toronto to New York, that they are able to leave a great impression, especially through the warmth and friendliness of the crew. Kudos to AA!
My 4-day trip to New York City was amazing, and I'll post the report for the return-leg as well on American Eagle, which was also a great flight. In the meantime, here's some pictures from New York CIty.
Times Square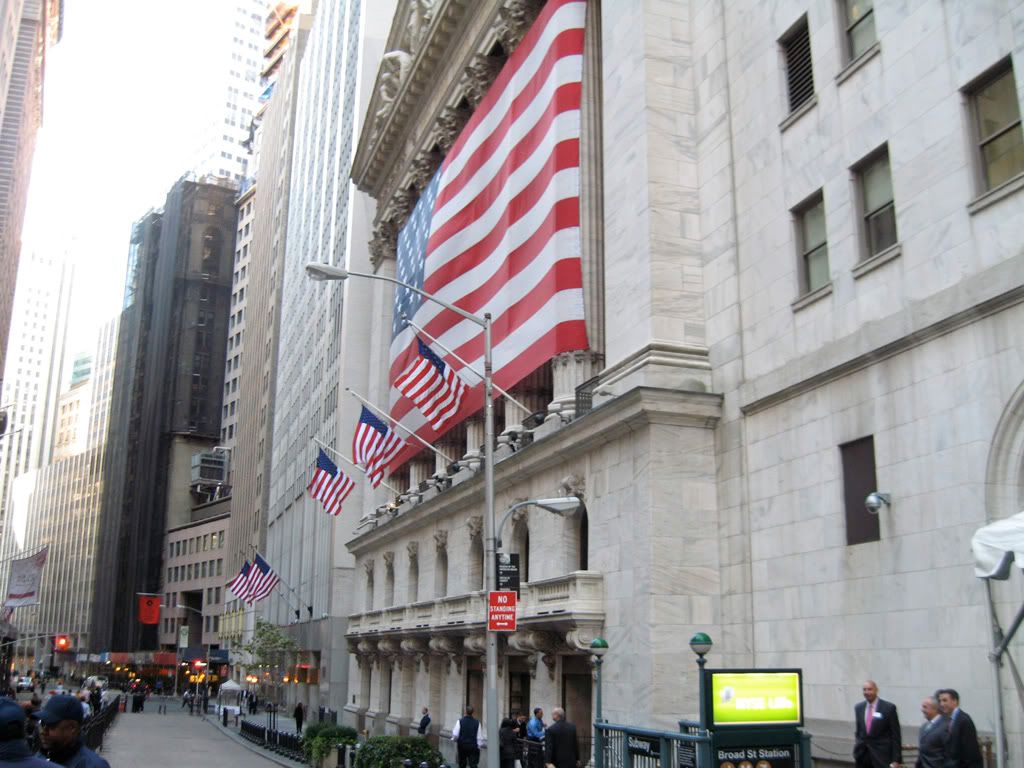 Wall Street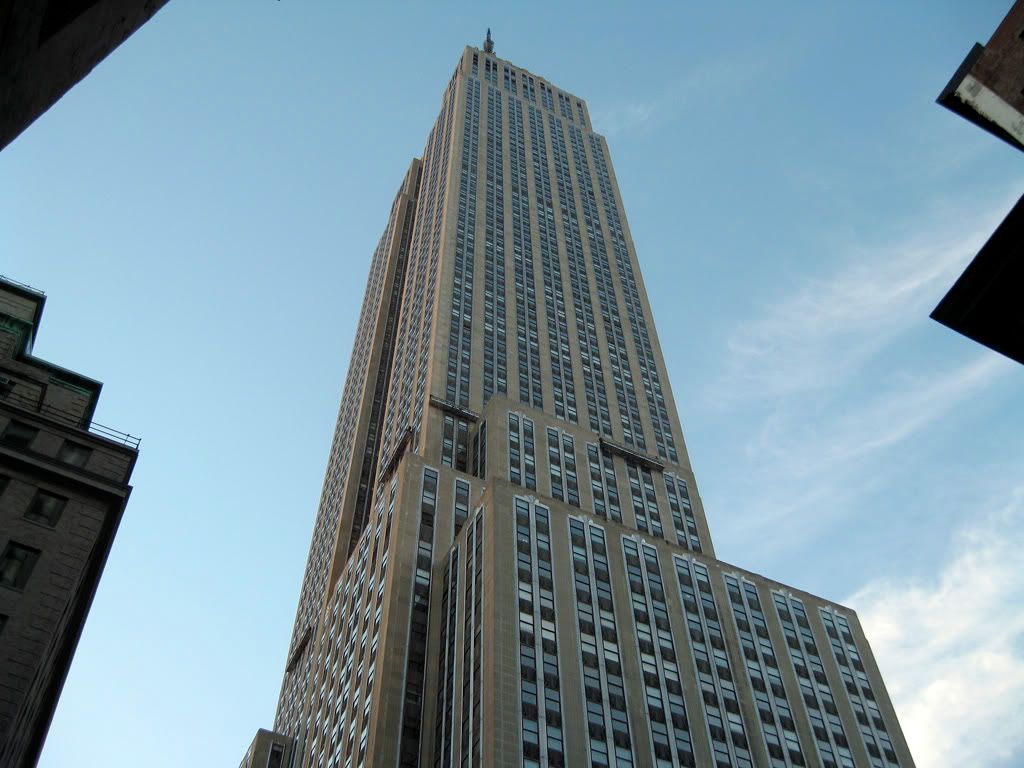 Empire State Building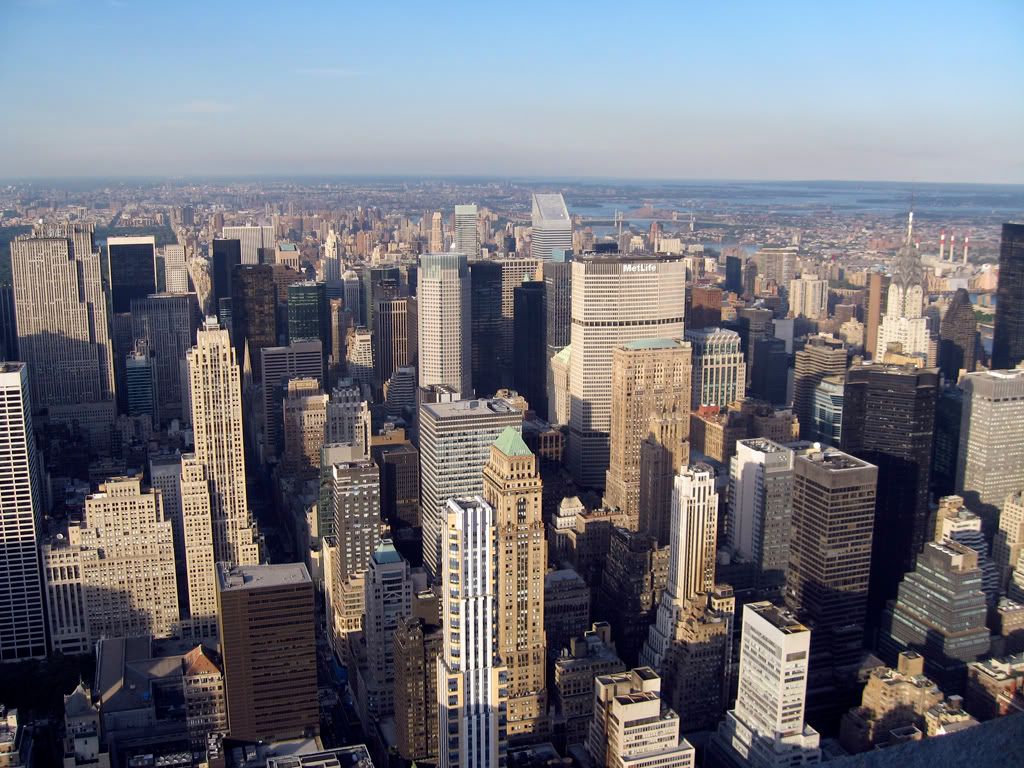 Amazing view from the 86th floor observation deck. I bought an express ticket and got to skip all of the lines for an extra $26!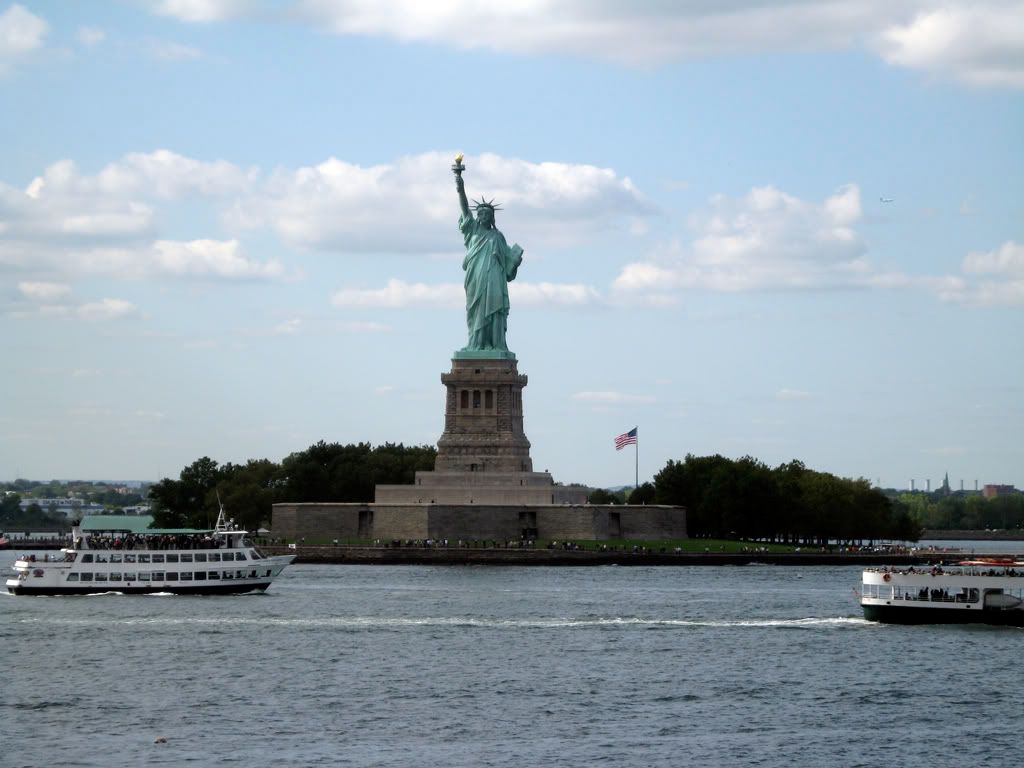 The Statue of Liberty as seen from the Staten Island Ferry. It's a nice, free ride. Definitely a bargain for tourists!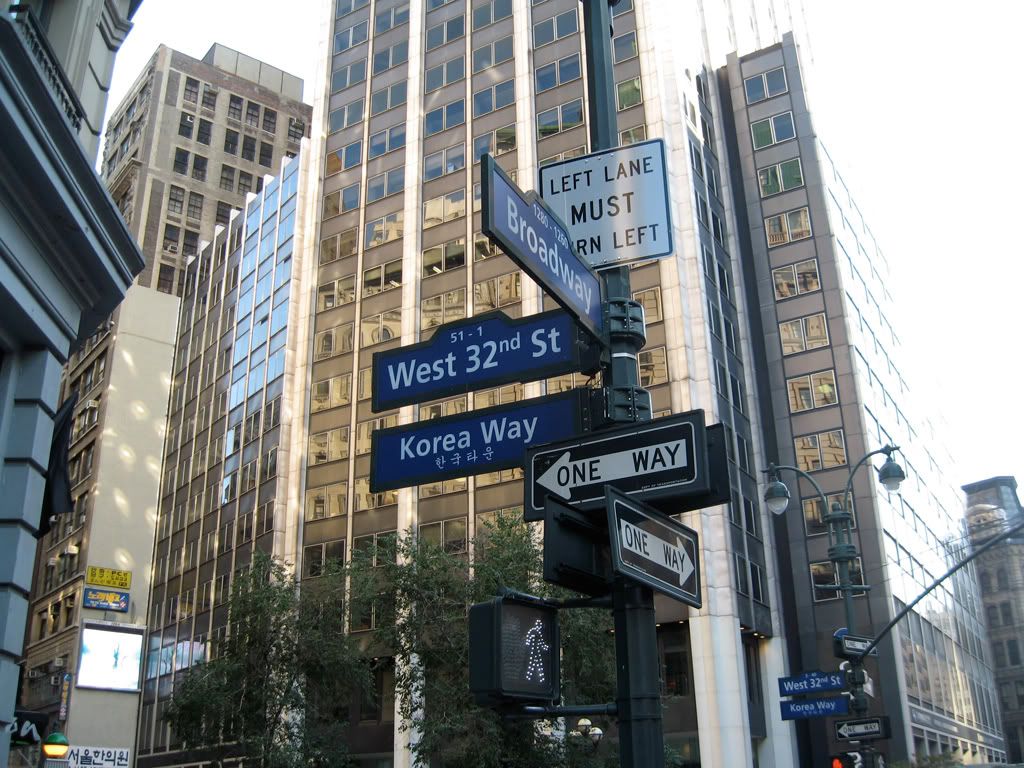 Had to visit the Koreatown in Manhattan on my way to the Empire State Building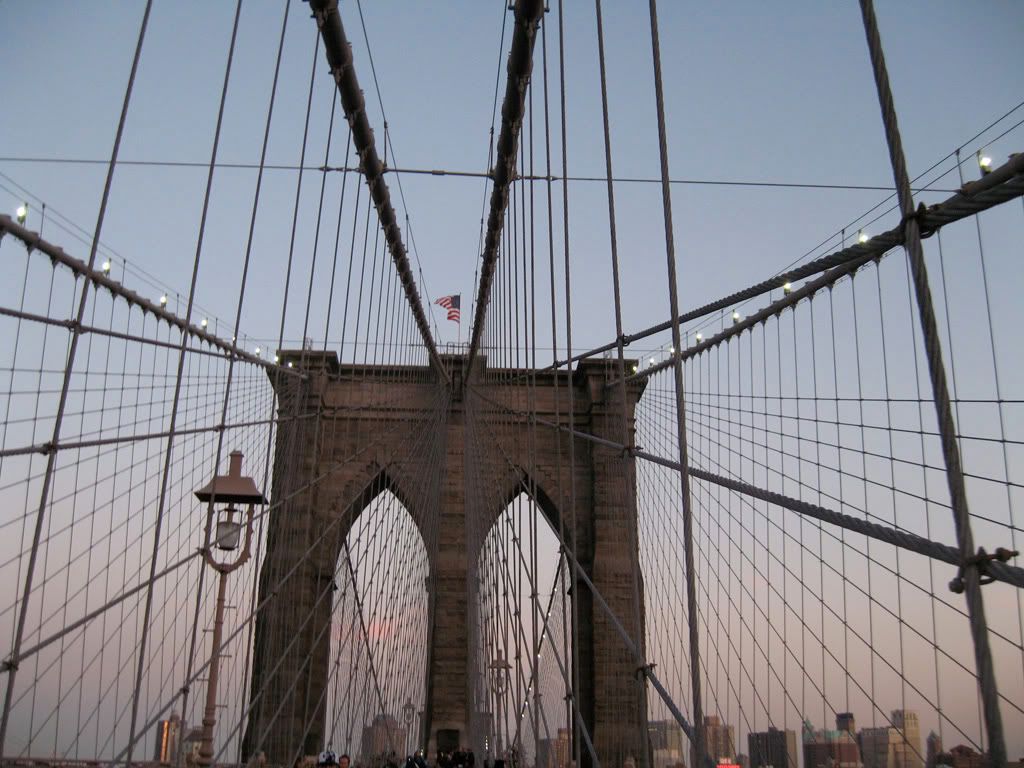 Brooklyn Bridge, facing towards Brooklyn.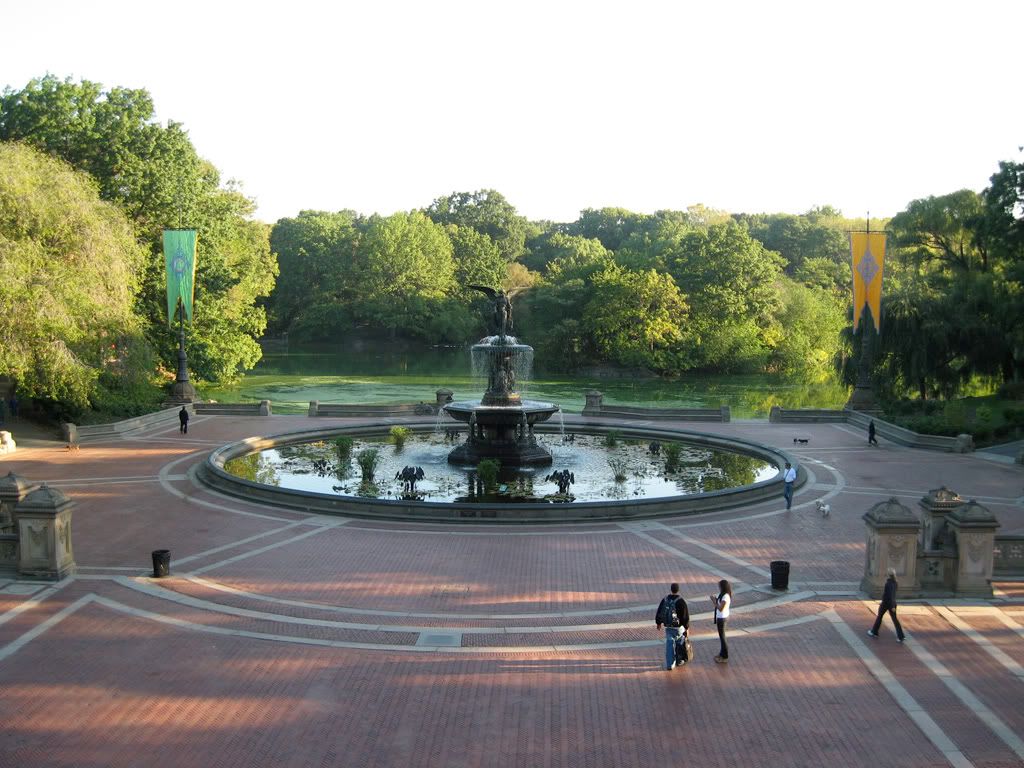 Central Park.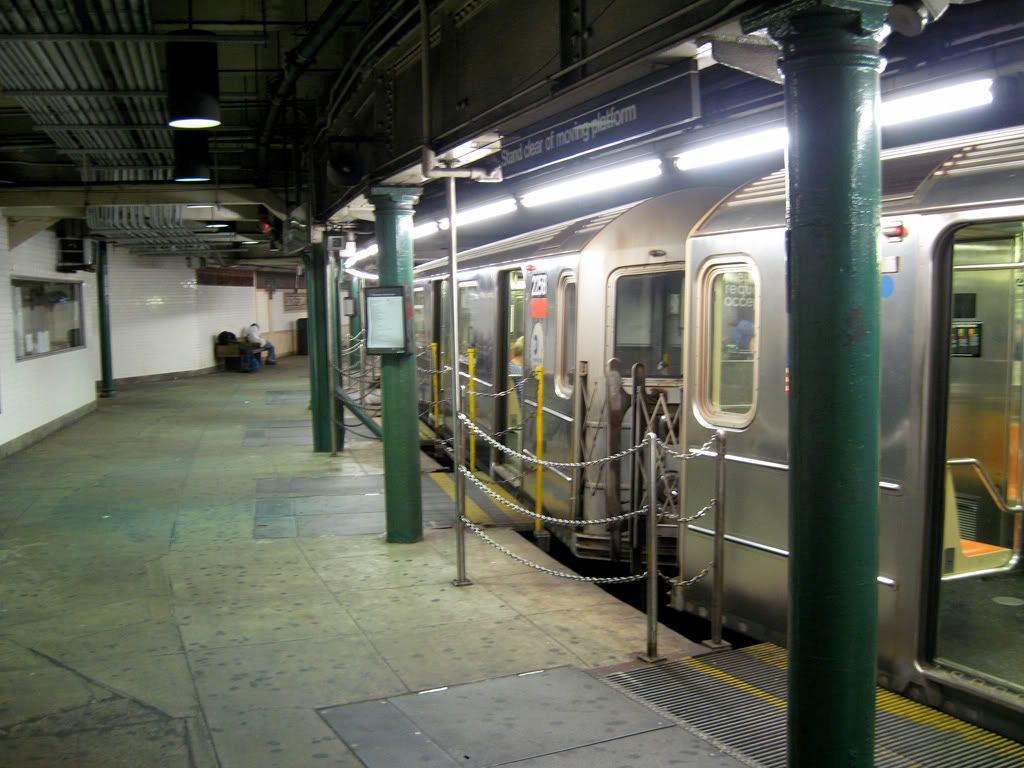 South Ferry Subway Station
Thanks for reading! Hope you enjoyed it.