I had to change my flights to/from Edinburgh, whilst in the process I noted that Flightine were operating a BAe 146-200 for BA on the EDI-LCY route. The --200 is missing from my flown log, despite the real inconvenience of getting home from LCY booking the flight was a no brainer.
The flight to EDI was from LGW on G-DOCH (3rd flight on this aircraft), flight was on-time with about 30 passengers, was the 06:30 flight, I was a bit tired so no report for this sector.
16.10.08 BA8719 Bae 146-200 G-FLTB 3A
1st Flight on this aircraft & 1st BAe 146-200 flight
SCH DEP 12:35 SCH ARR 14:10
ACT DEP 12:23 ACT ARR 13:33
View Large
View Medium


Photo © Lee Archer
I arrived back at Edinburgh's rental car return & dropped off my Discovery, nice car BTW!
The bus to the terminal was pretty prompt and I was inside the terminal at 11am, checked in and headed through security, despite a bit of a queue, it moved quickly and I was airside by 10 past 11.
Not much action of interest at this time of day, though there were 3 BA machines at all getting ready to head south to London.
The BA Terraces was pretty empty, at one point I had the lounge to myself - I guess I'd missed the rush!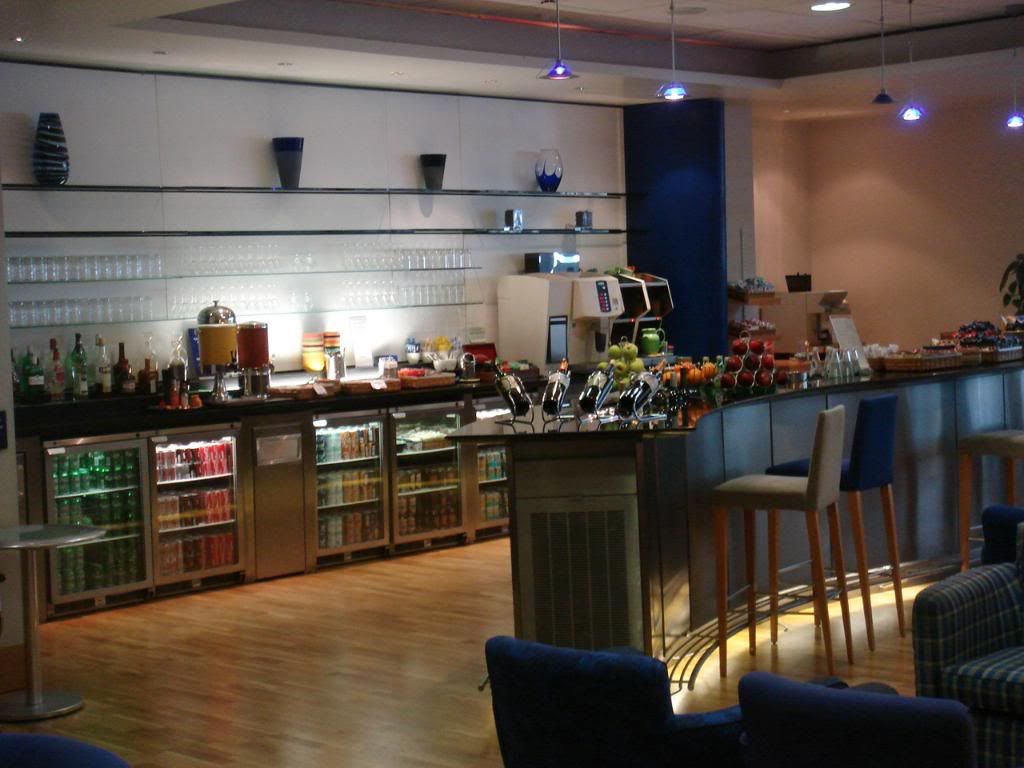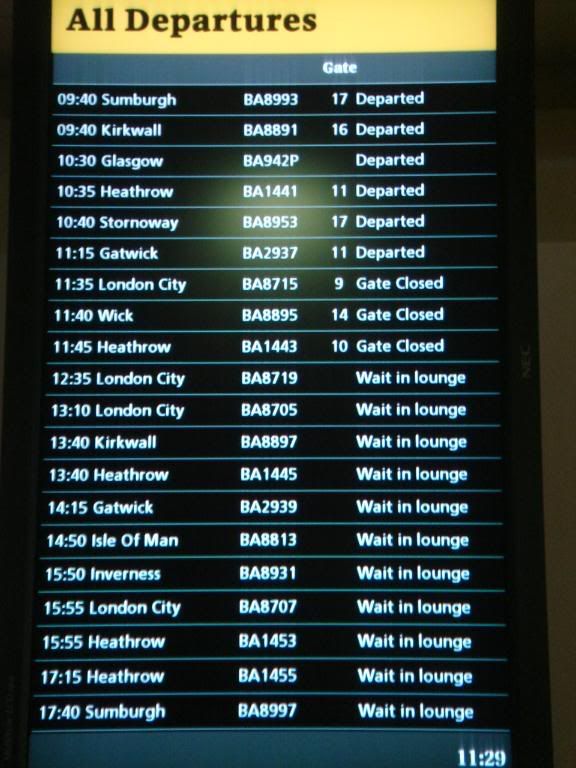 Got a coffee and checked e-mails and made a few calls until boarding was called, the time was 12:05.
The chair arms are really starting to look pretty grubby!
Our flight today was departing from Gate 17, not had one form there before, so made a nice change to see a new bit of the terminal -- this area is quite new, some areas of it are still under construction.
My plane
Next door
Boarding actually started at 12:15
I could see this would be quite a light flight, however the final load was 9, of which 3 were BA crew deadheading -- a very light load indeed!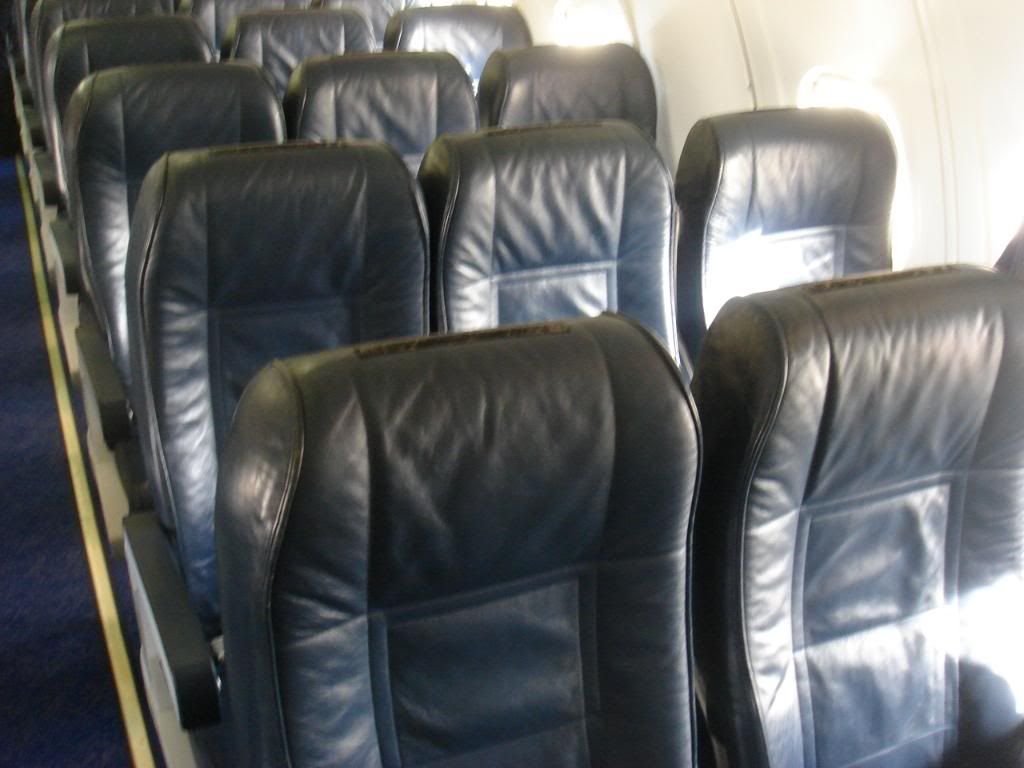 The crew consisted of a male and one female, both were Flightline staff and were pretty cheerful.
Despite this aircraft being built in 1984, it was in pretty good condition, the seats were very comfortable.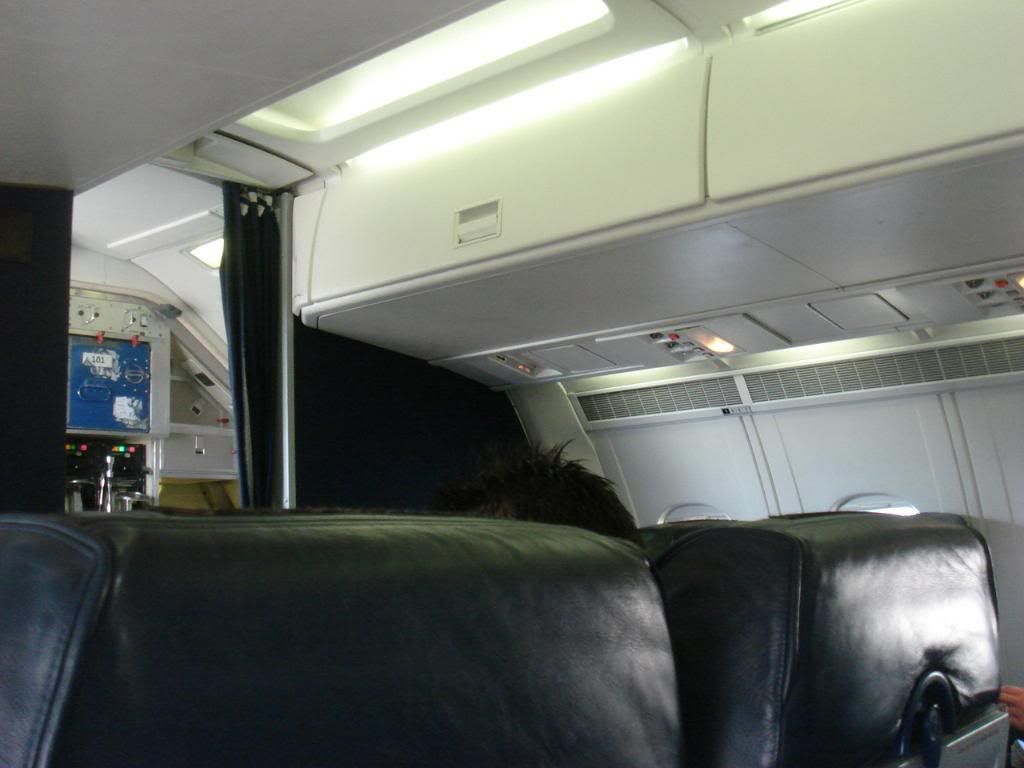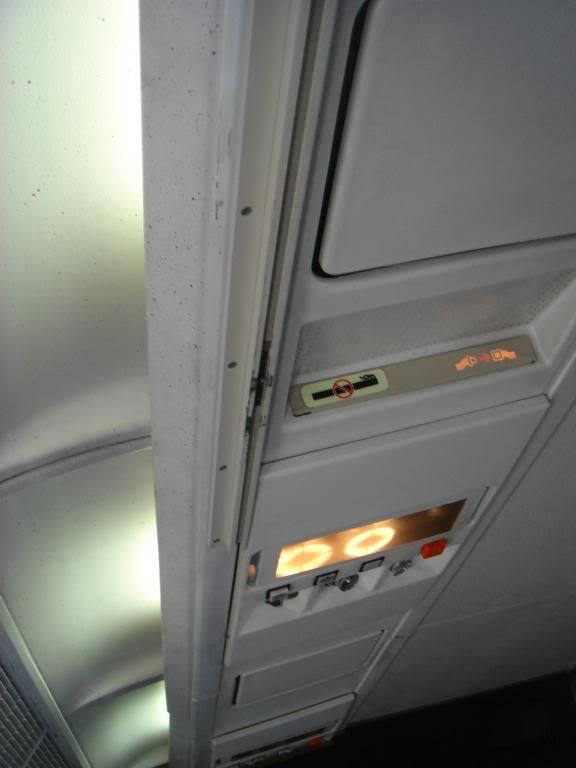 Push back occurred ahead of schedule at 12:23, sort taxi out to the active and wheels were up at 12:32.
Once released the crew offered a Smoked Salmon and Egg mayo sub, was pretty tasty -- I took a snack thing and beer with it.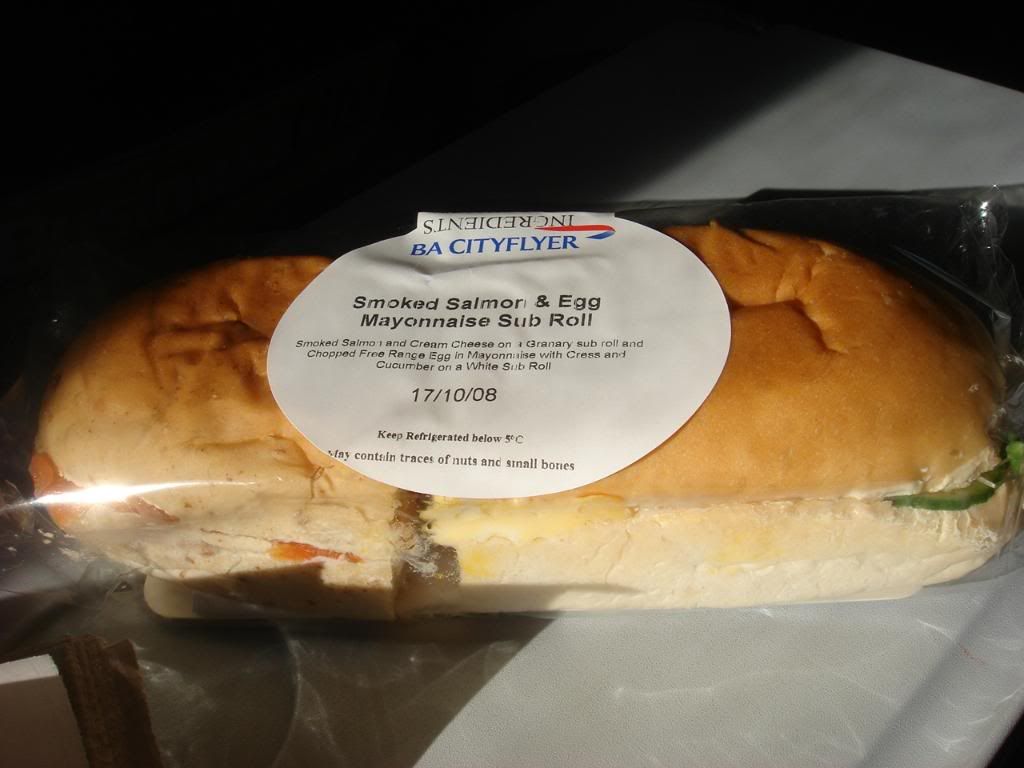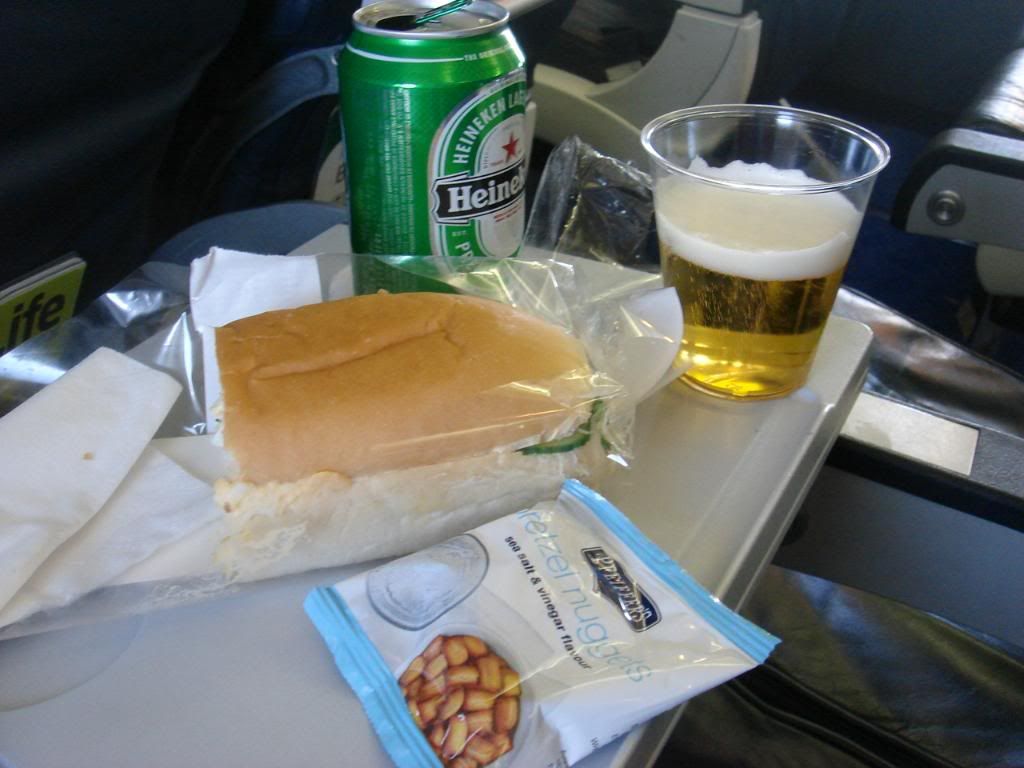 Numerous re-fill offers were made, however I declined as I still had to drive when I recovered the car from Heathrow.
Quite a nice day for flying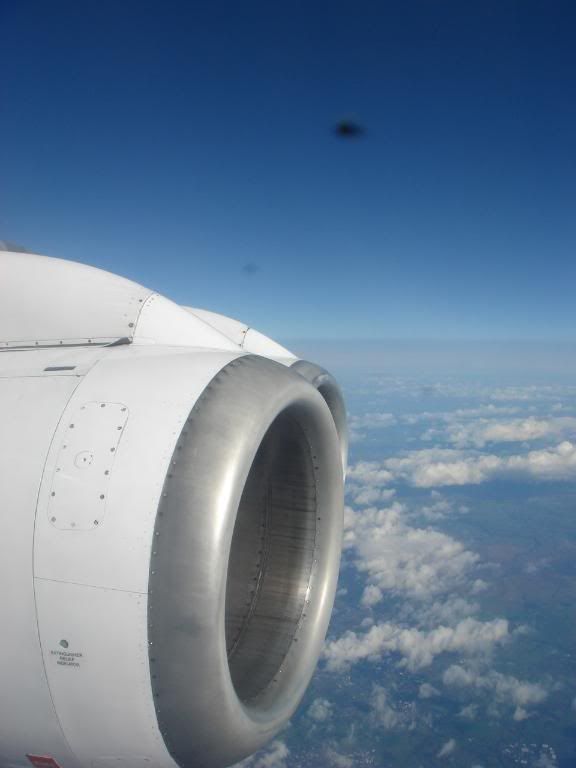 Looking behind me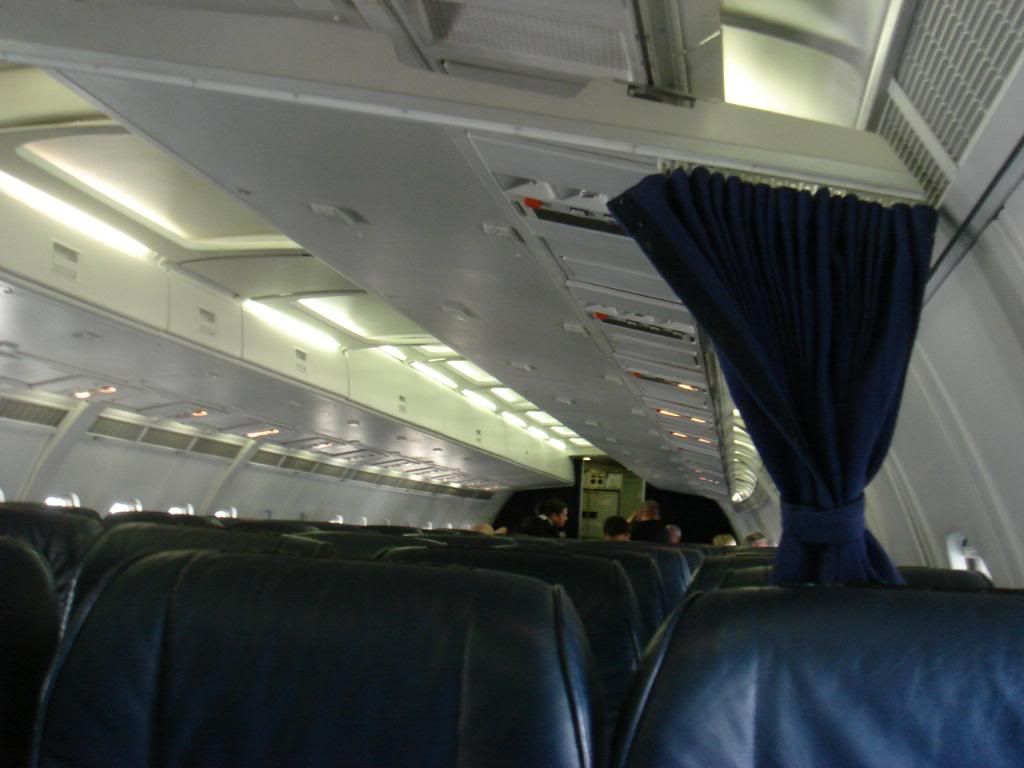 Out the window
It go a bit bumpy as we approached London, however it smoothed out once we started finals.
I've not flown into LCY since 1992, that was on a Brymon Dash 7 -- I'd forgotten how steep descent into the airport was!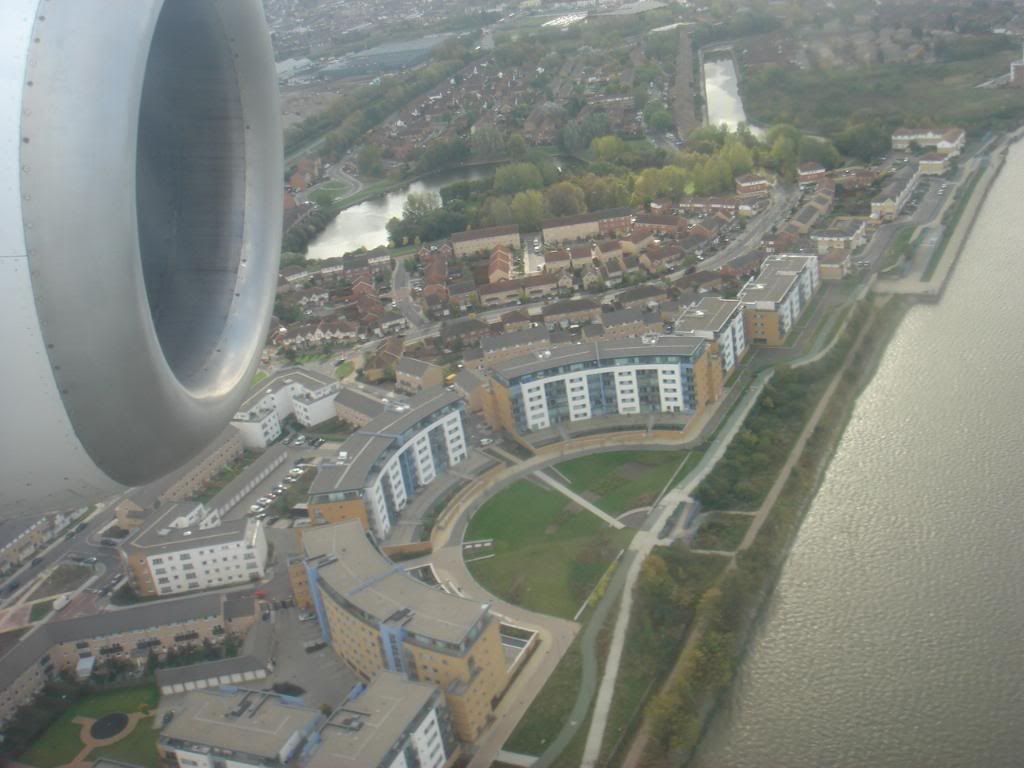 Wheels touched down at 13:33, some 37 minutes ahead of schedule, quite impressive.
Once on stand we had to wait some 10 minutes to disembark as the ground crew too their time to arrive.
Last look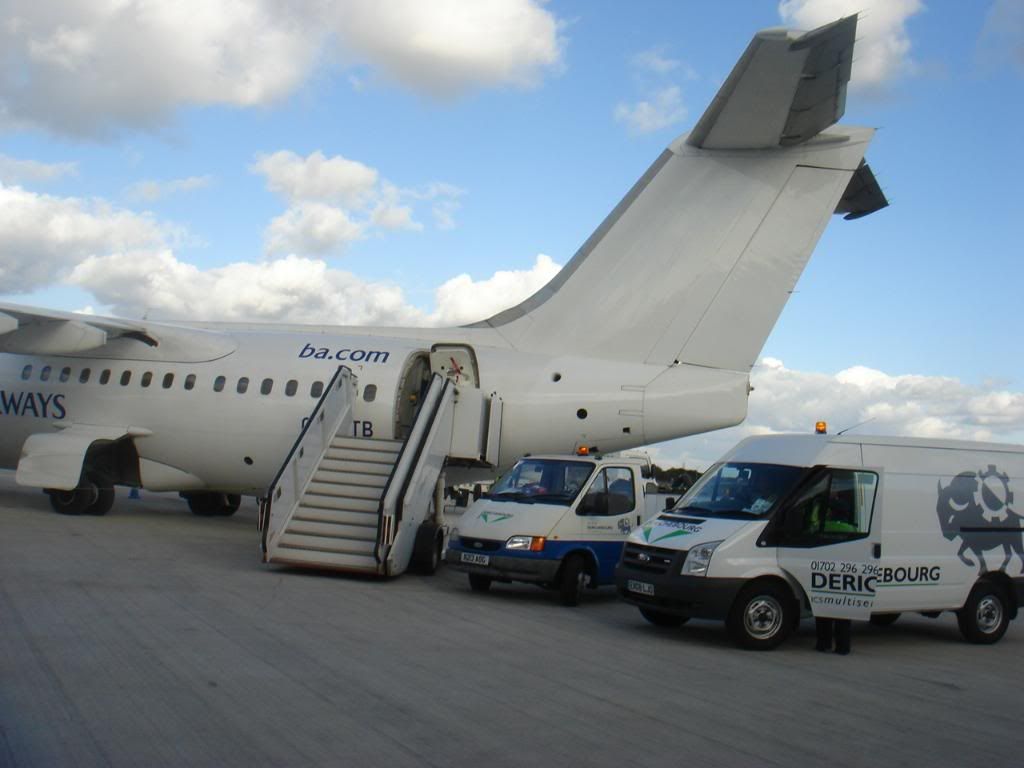 I was in the arrivals area at 13:47.
As nice as it was being early, Nicole was picking me up, aiming to arrive for my scheduled arrival time.
All in all a very nice flight with excellent service from the Flightline crew, though I'm sure a full flight with the 3-3 configuration would be less enjoyable.
Hope you enjoyed, thanks for reading.
Kind Regards
Mark -- BA319-131