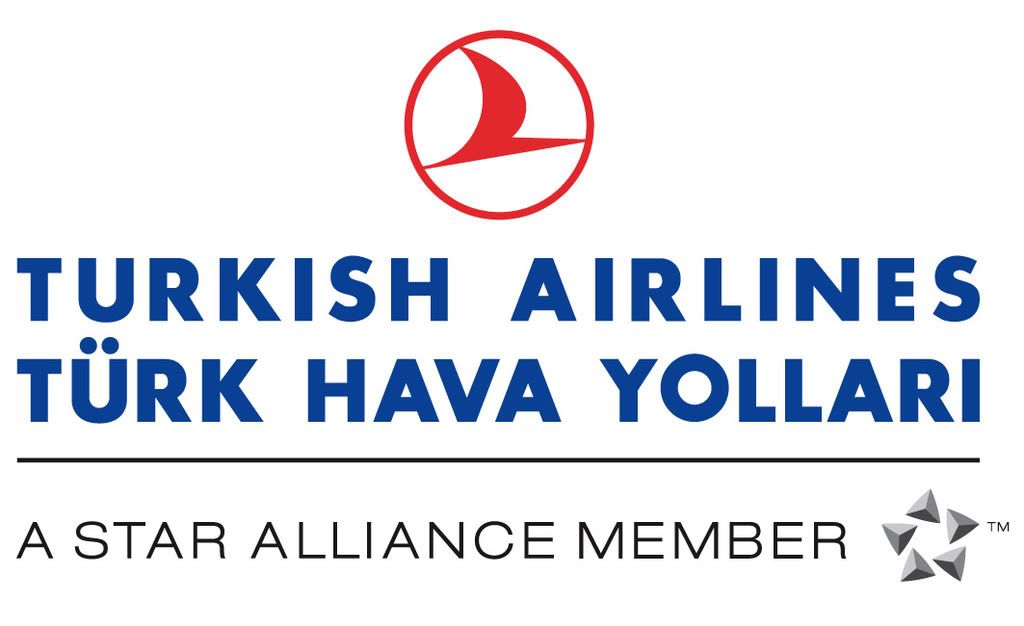 Welcome to the return part of my TK trip. After an amazing experience the day before on the 1st class suites it was time to fly back to Dublin. I left my hotel in a taxi at 0430am and arrived to the airport 20mins later. I had already been given my boarding card in LHR the day before so no check in required.
( The video links will follow in a few hours . )
DATE : 08JAN09
ROUTE: IST-DUB
A/C. : A320
REG: ???
SEAT : 3A
CLASS : BUSINESS
AIRLINE : TURKISH AIRLINES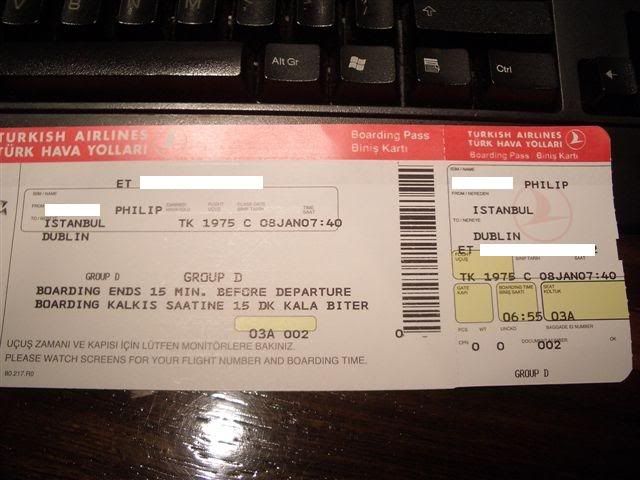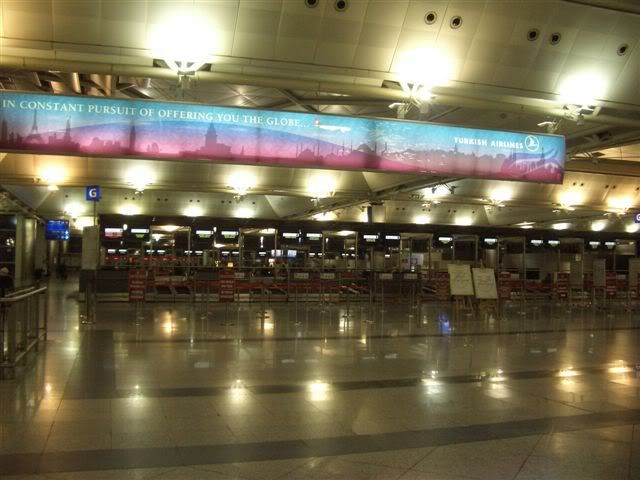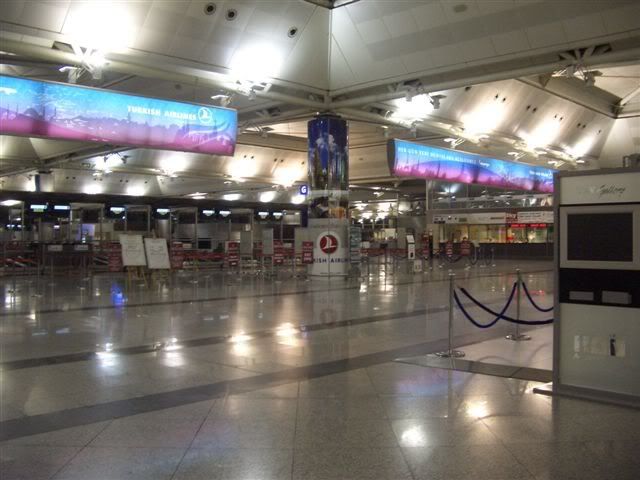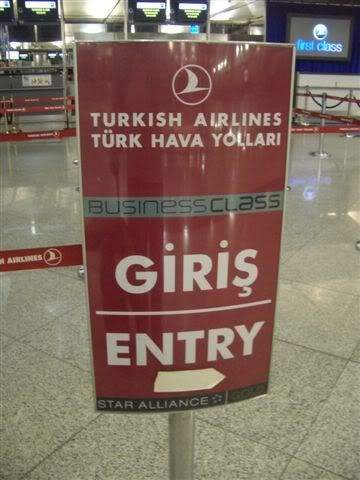 The new First Class desk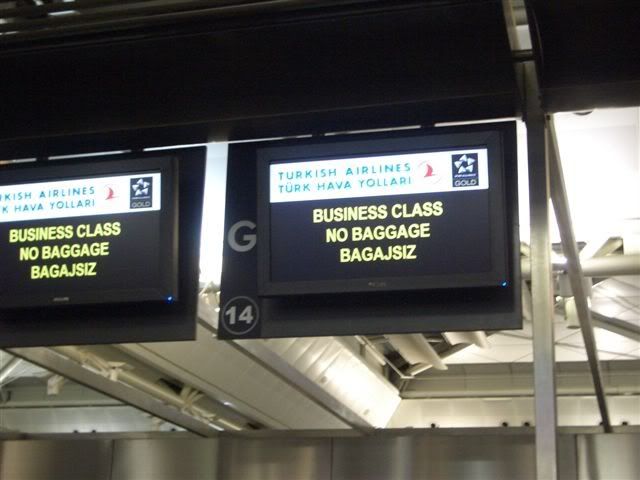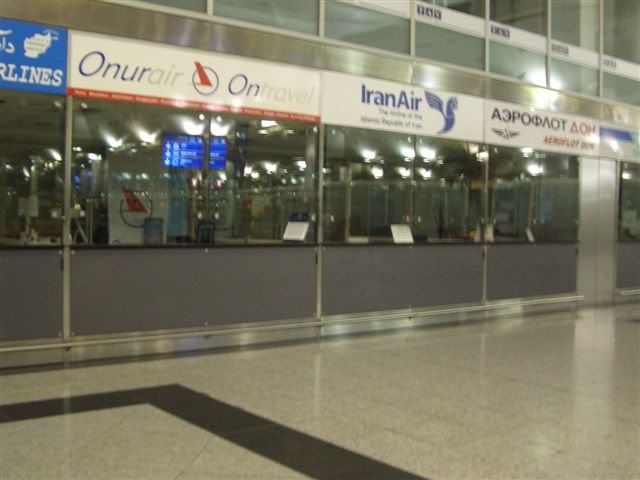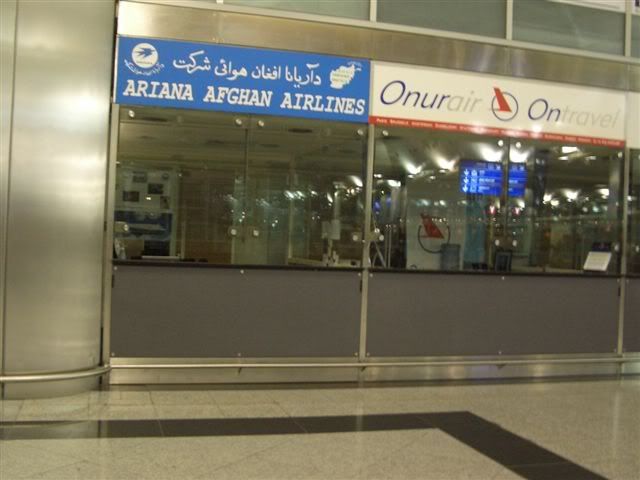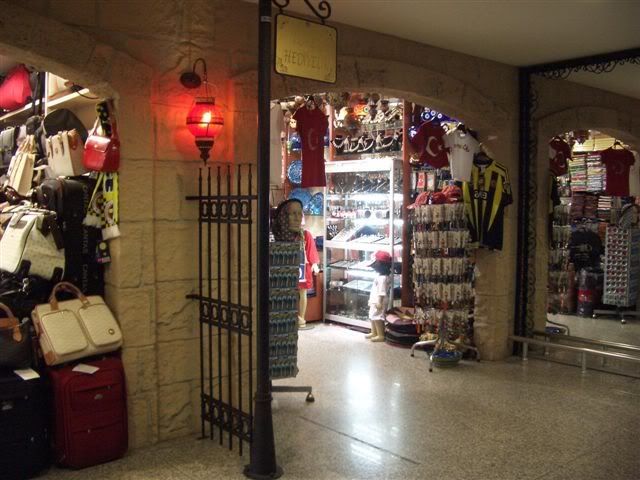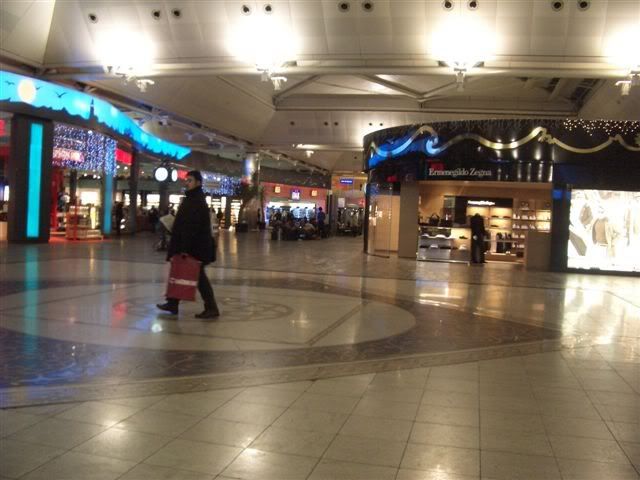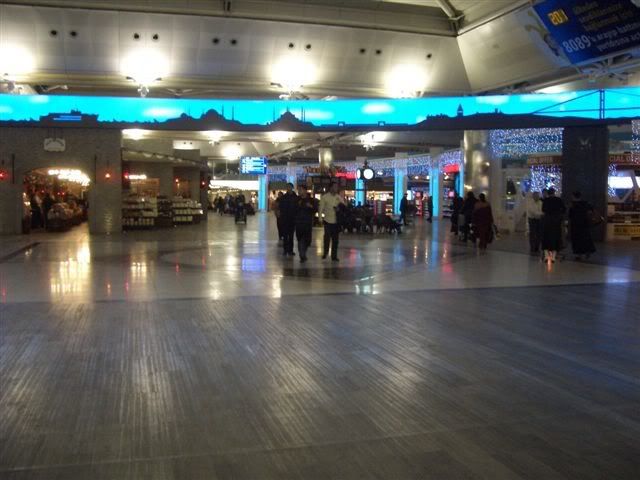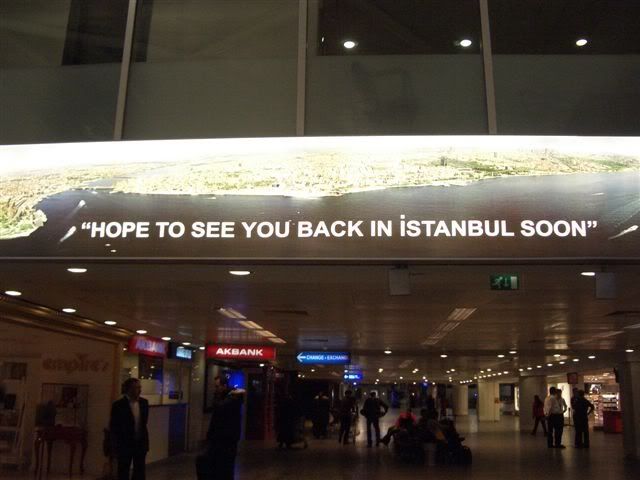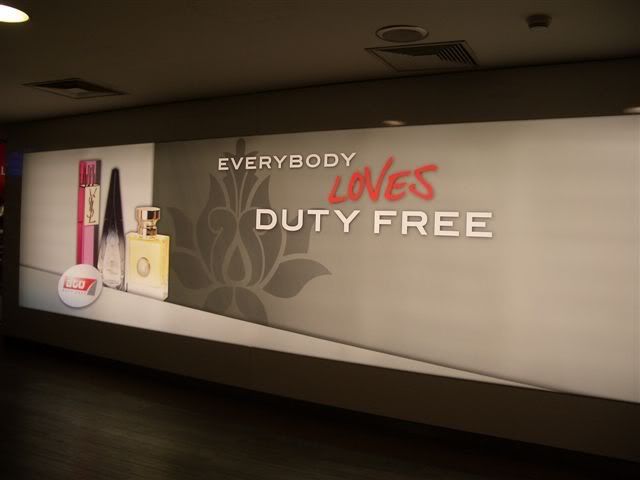 Time to visit the TK lounge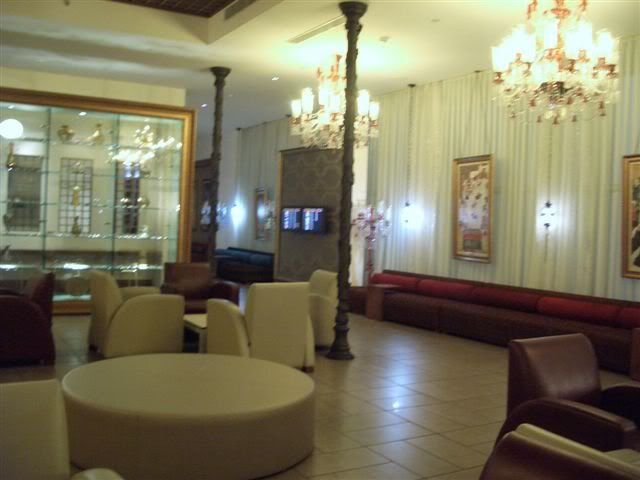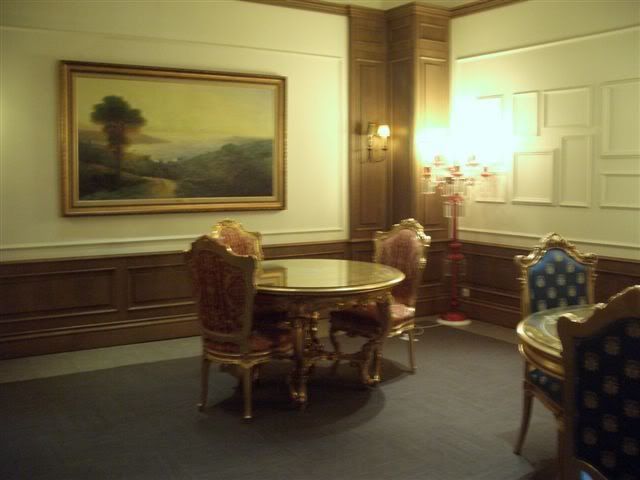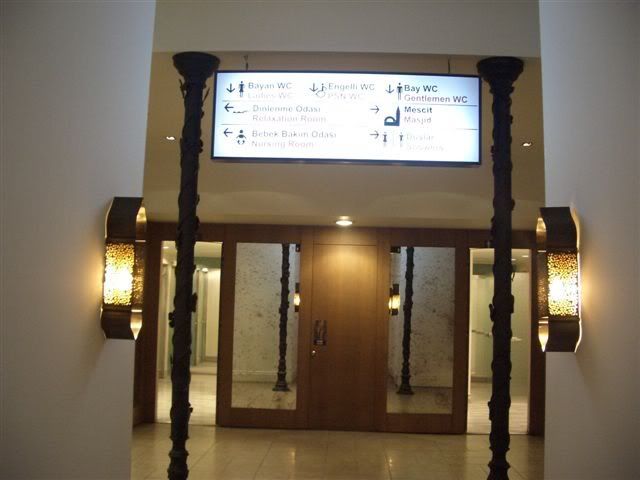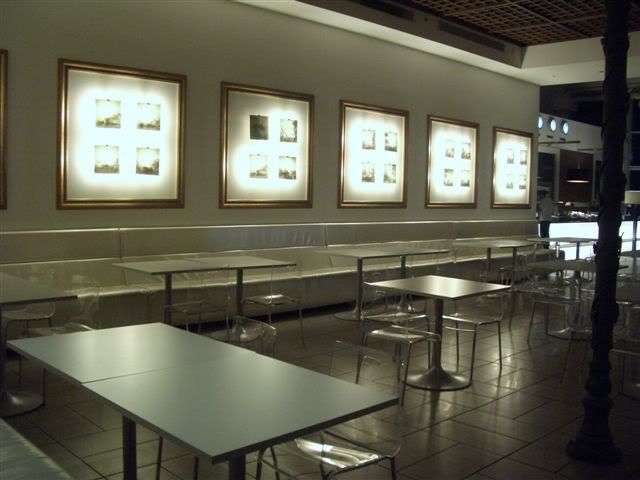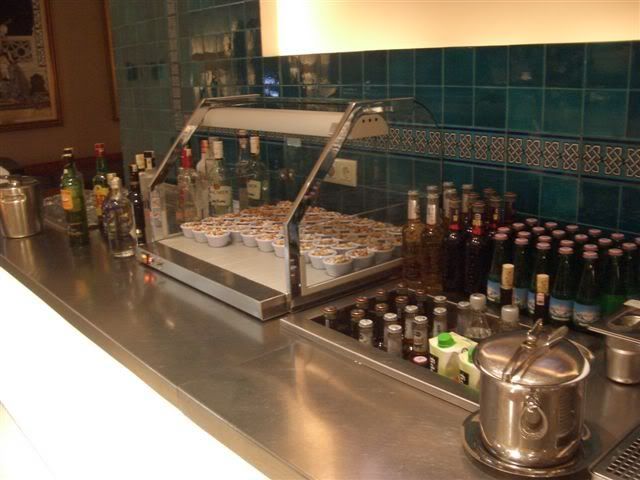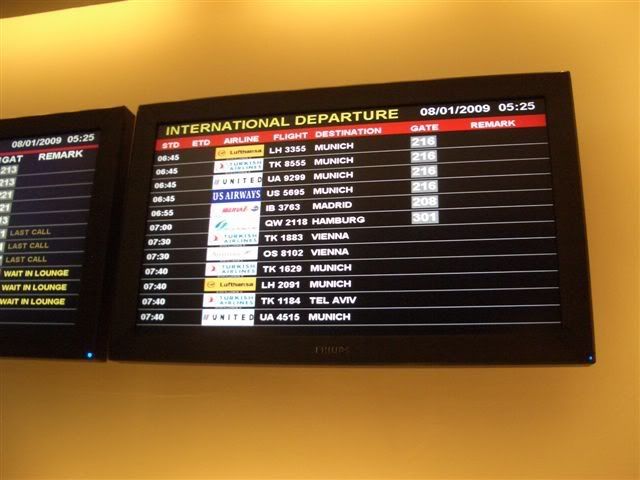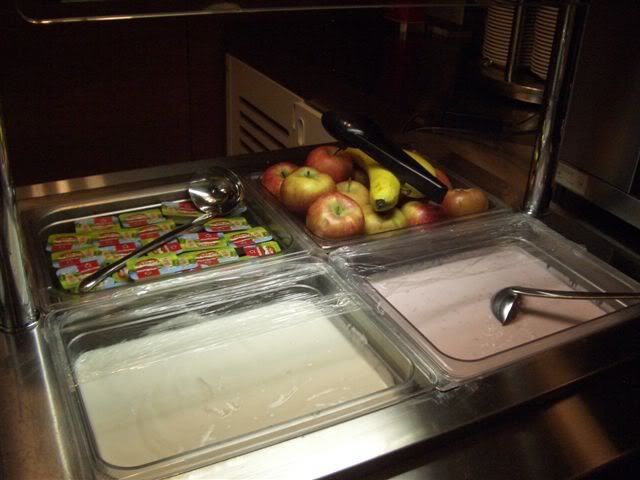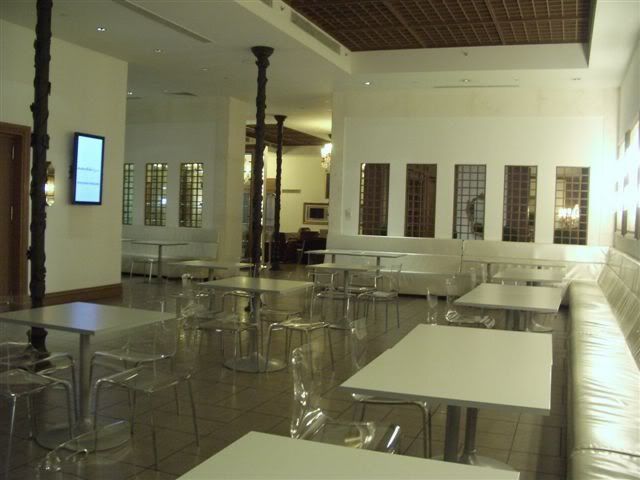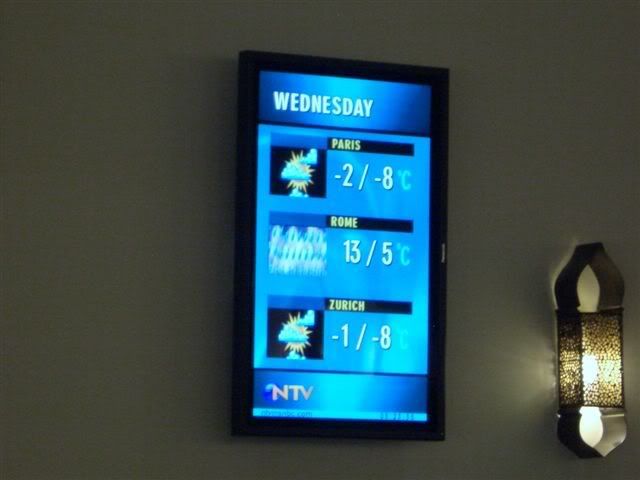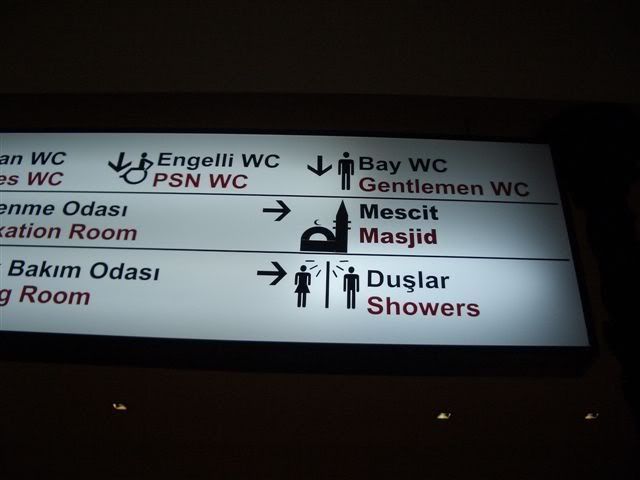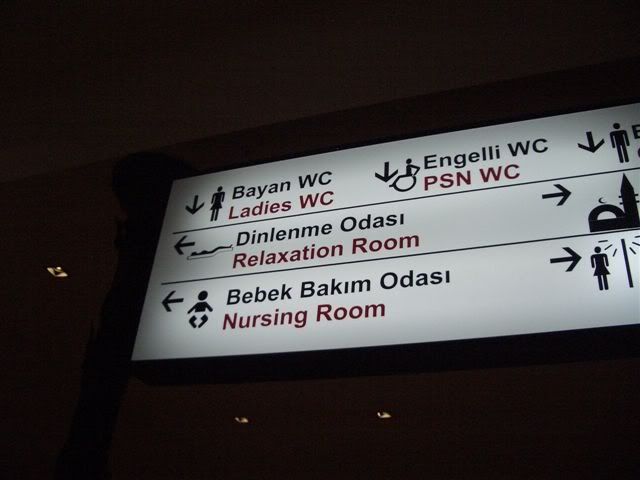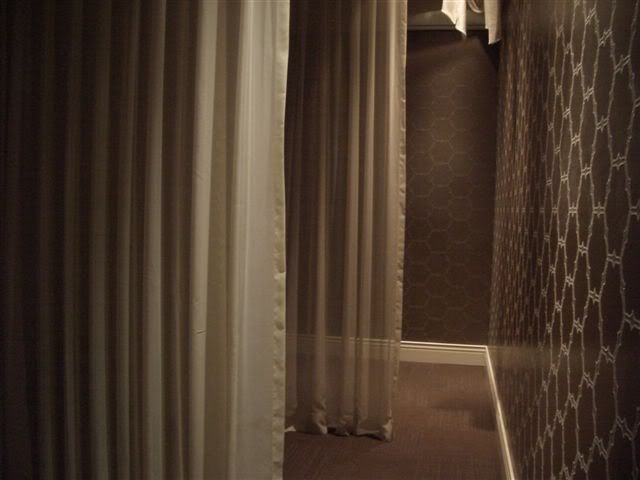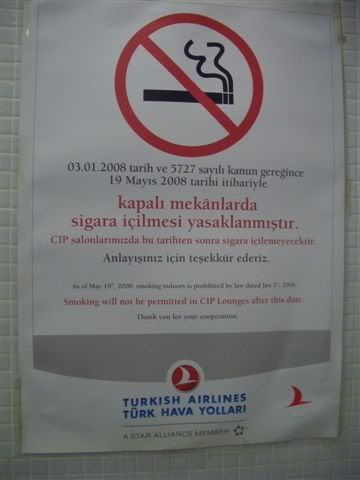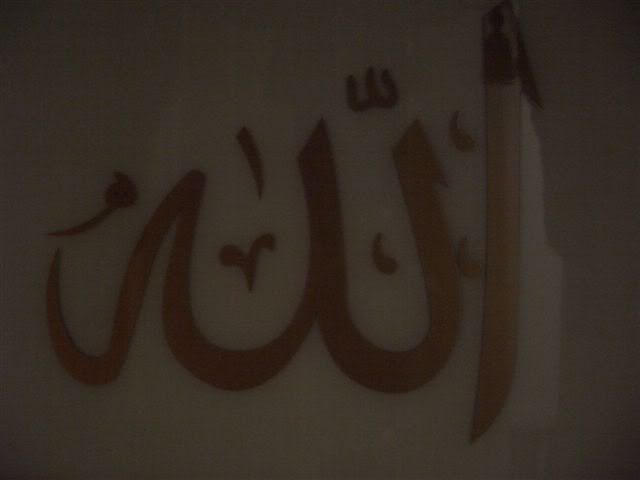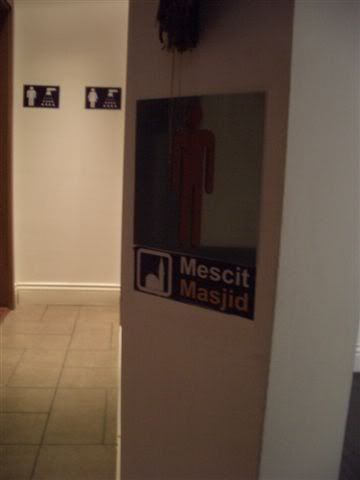 Brilliant idea!! You go to this desk choose a paper in various languages and they scan you boarding card. You get 1 free per passenger.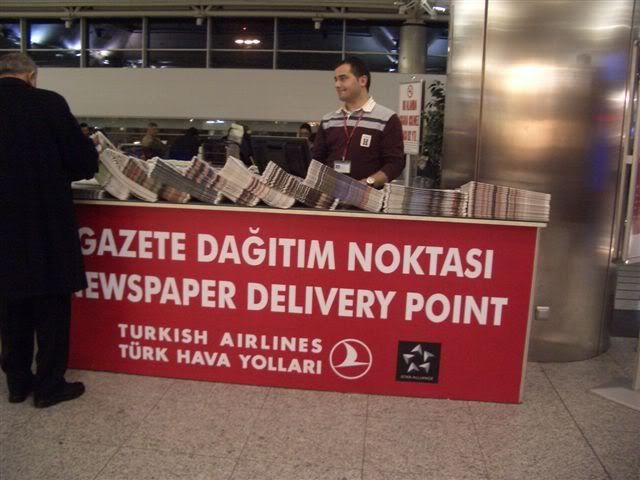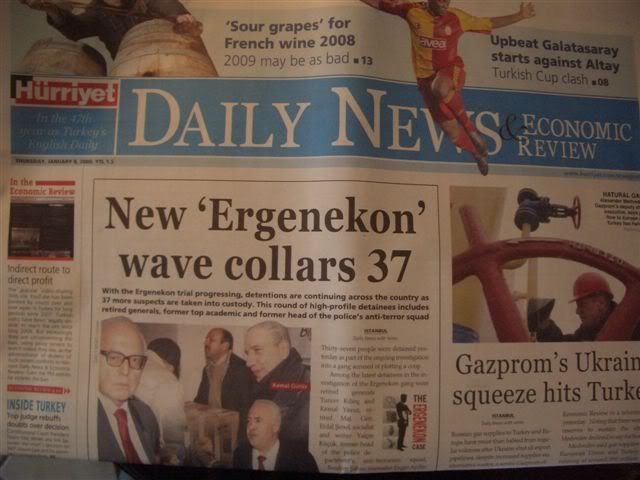 Time to head to the gate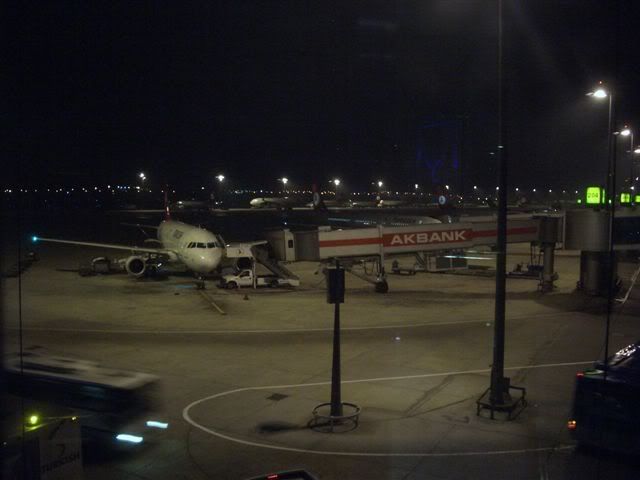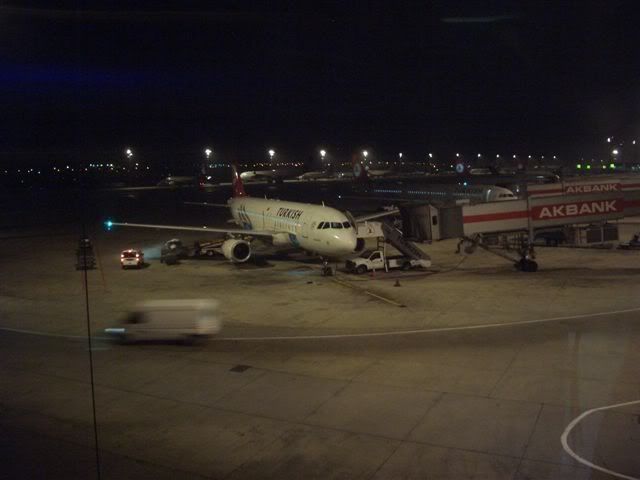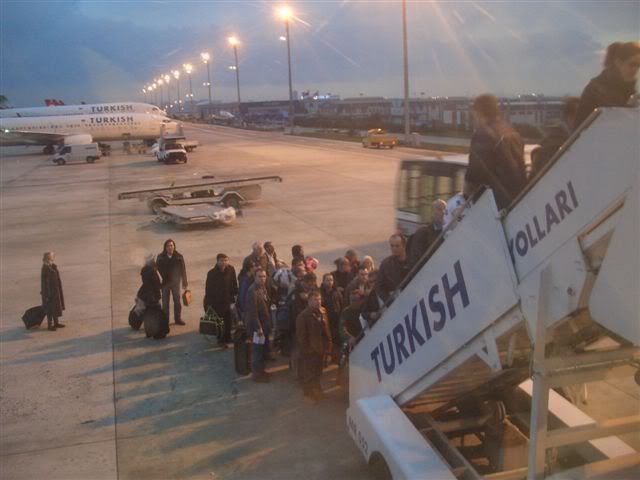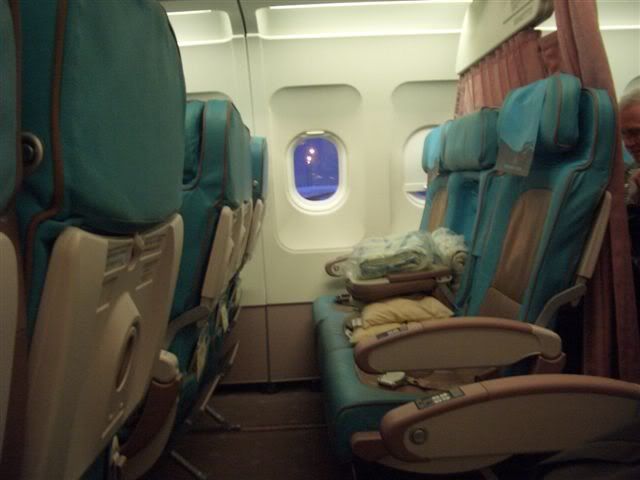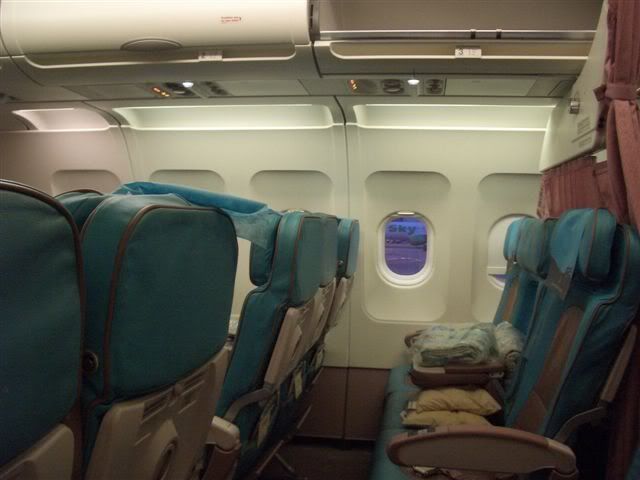 B777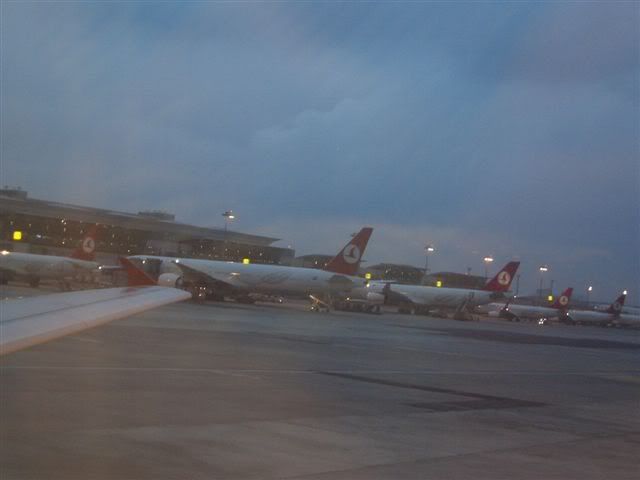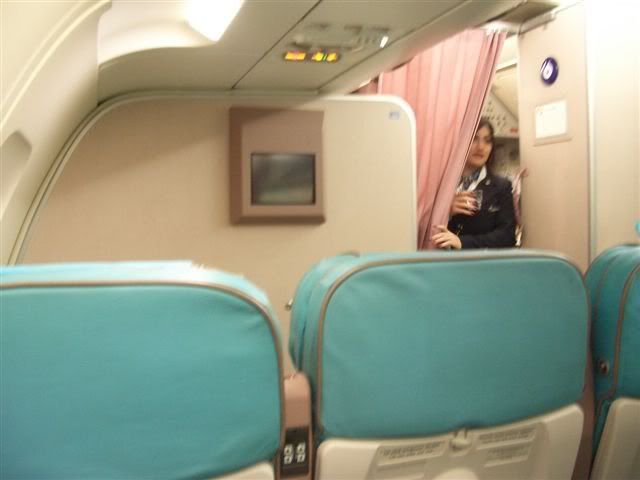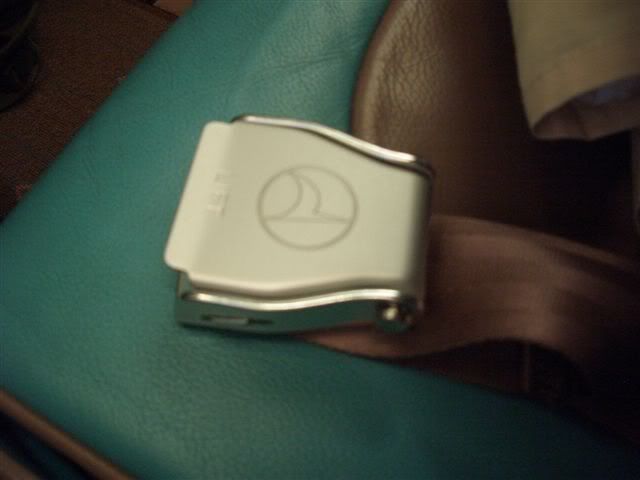 I was offered a welcome drink by the crew. The pilot also announced that there would be a small delay due to connecting passengers.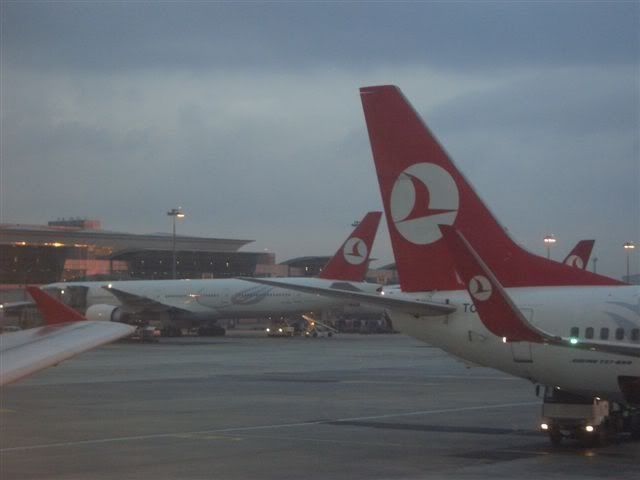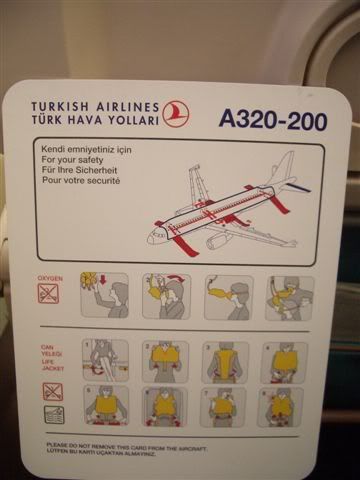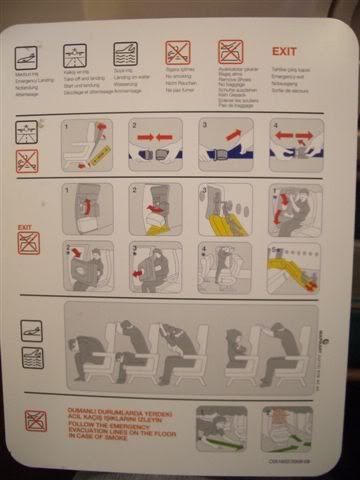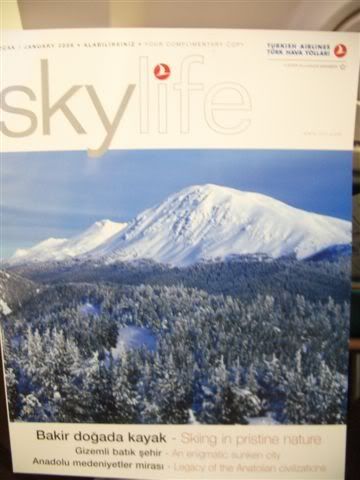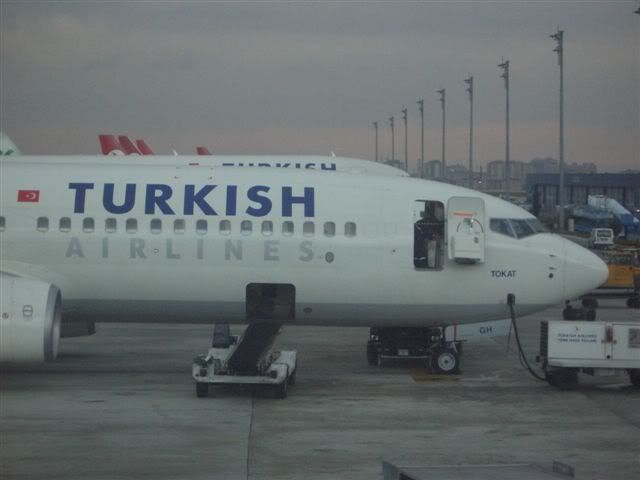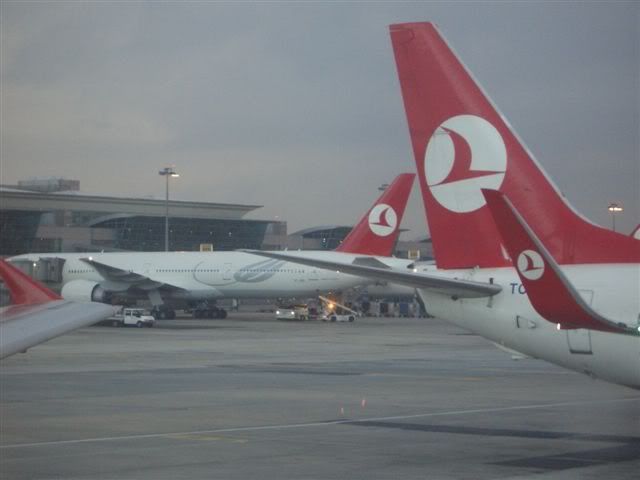 Odd one out !!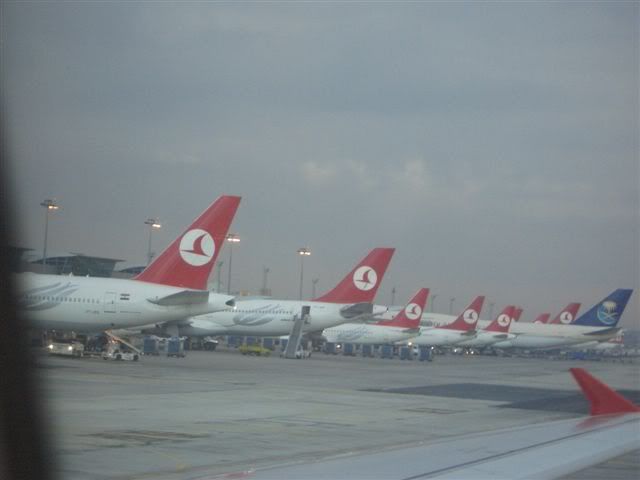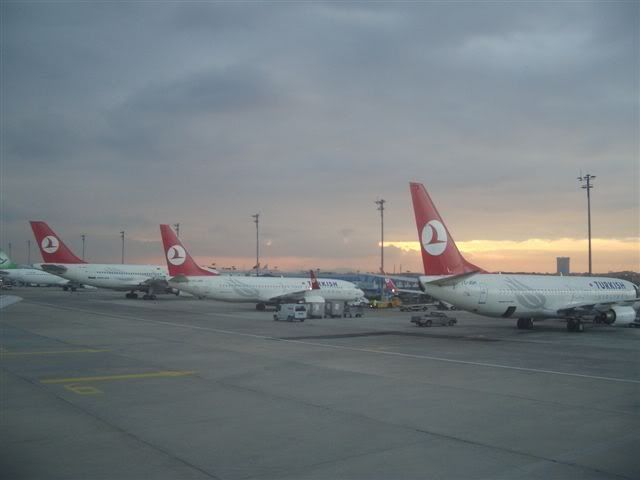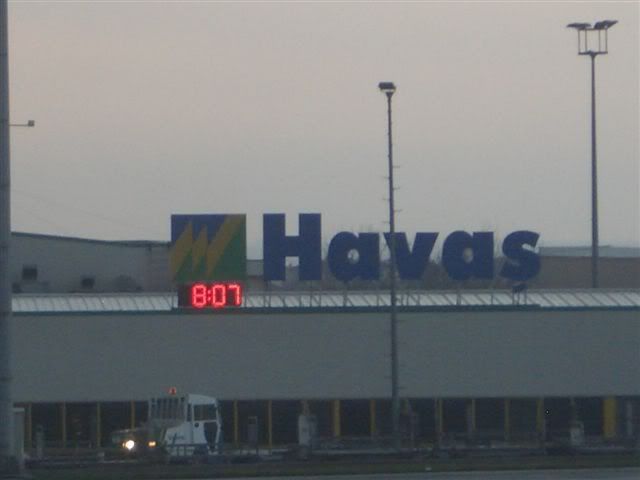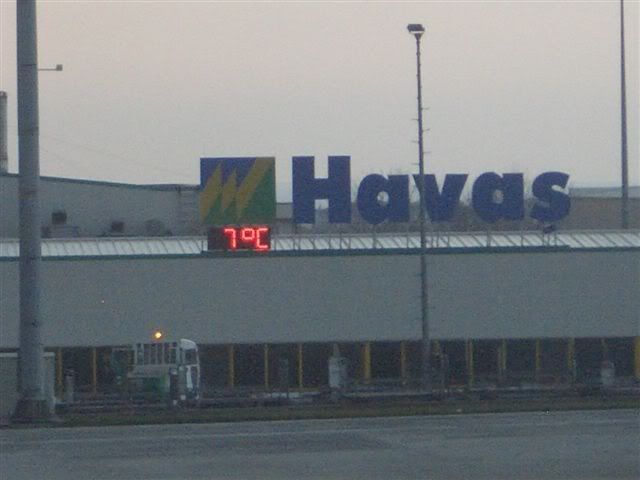 Mahan Air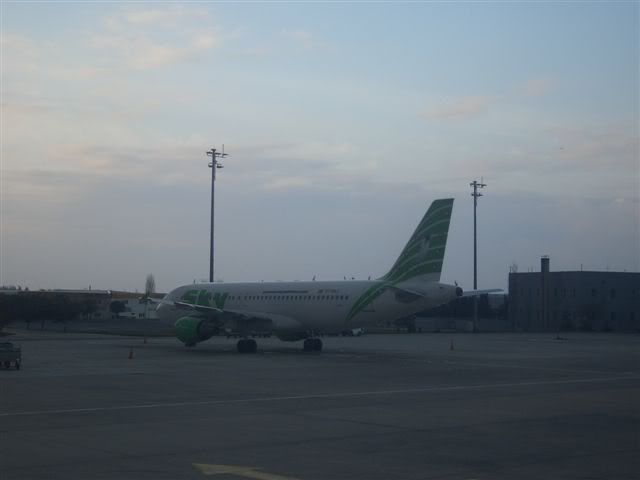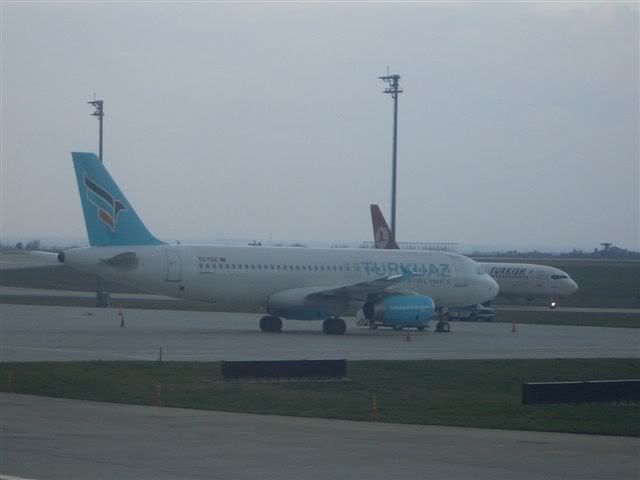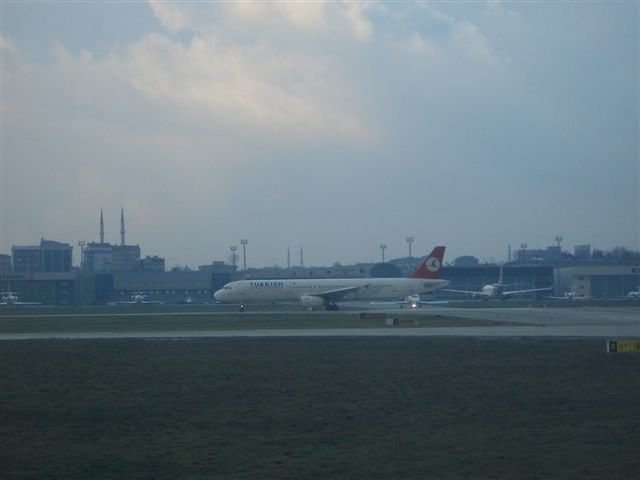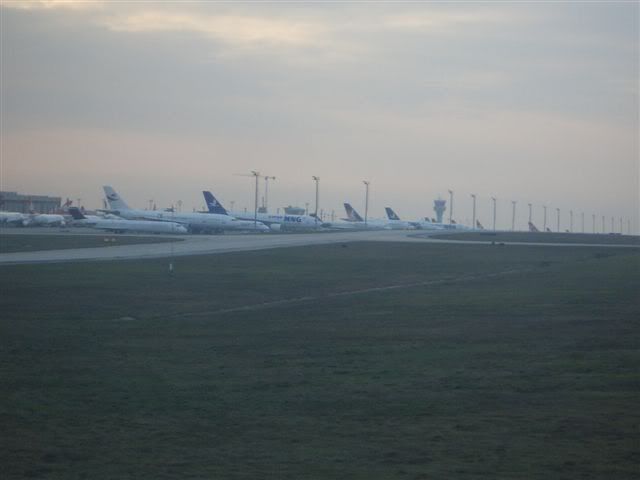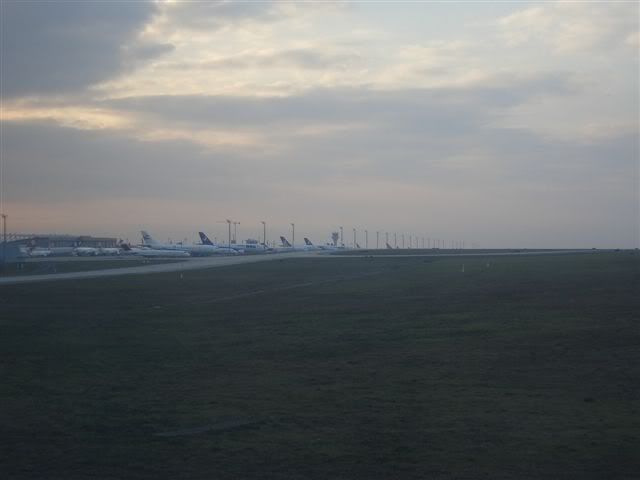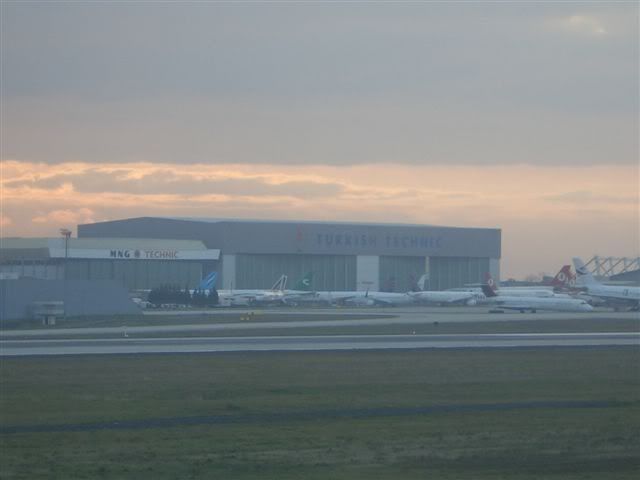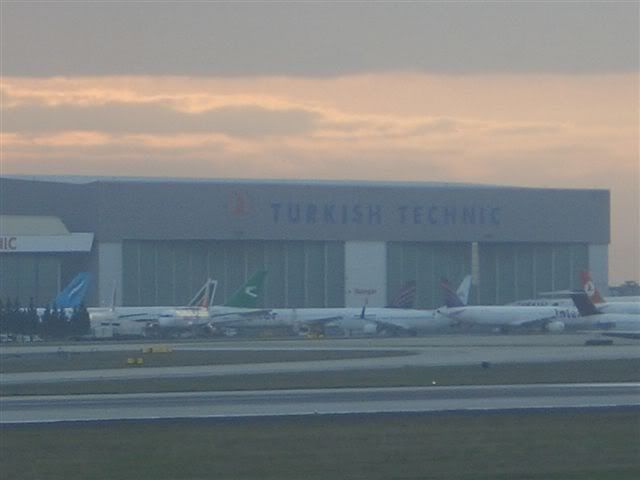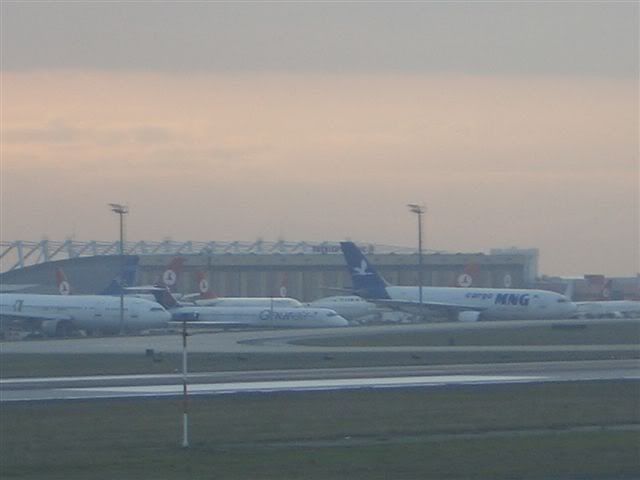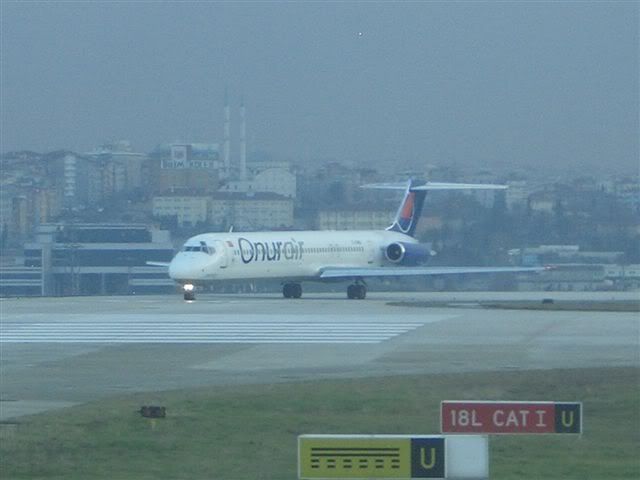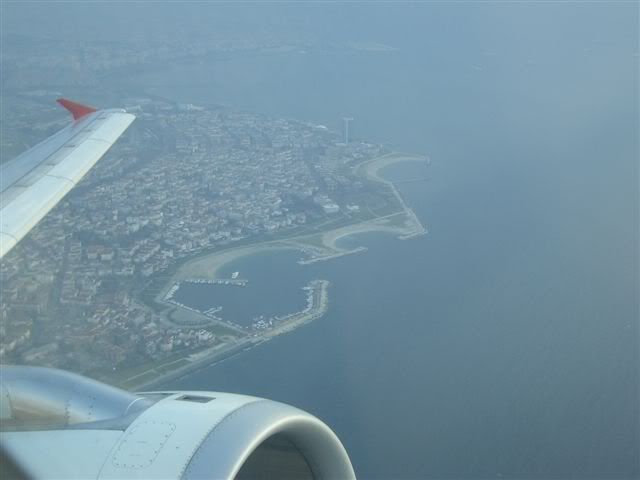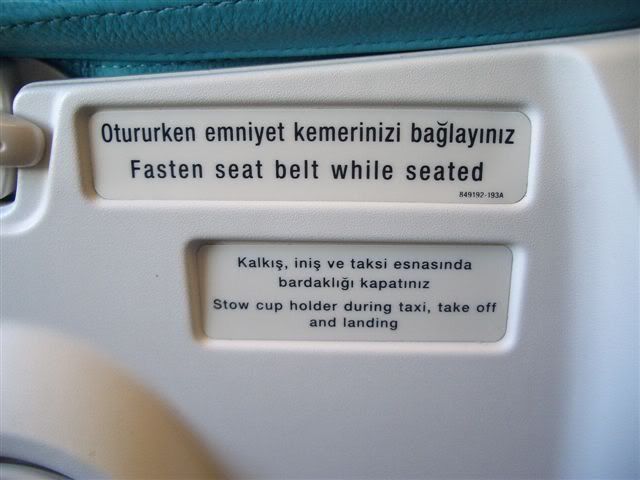 The crew came round with hot towel service.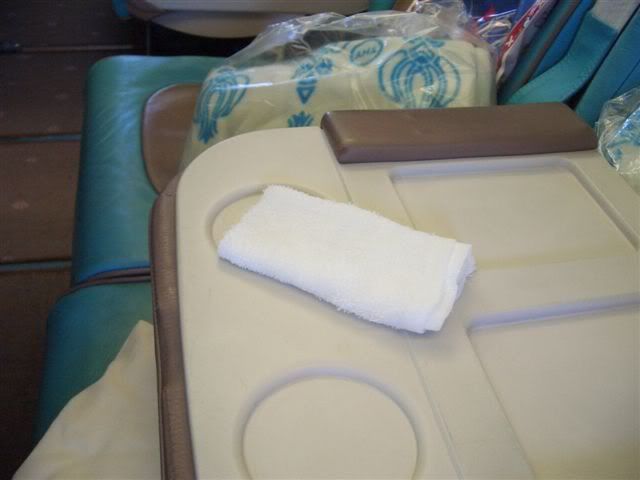 Then offered a menu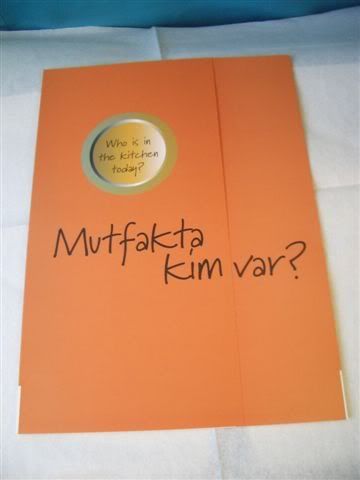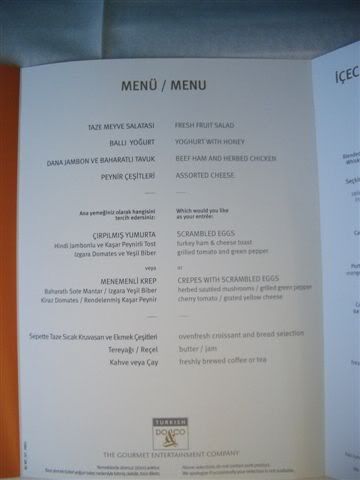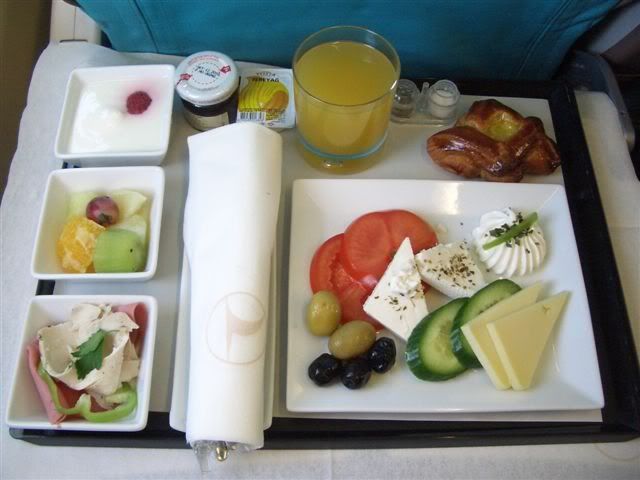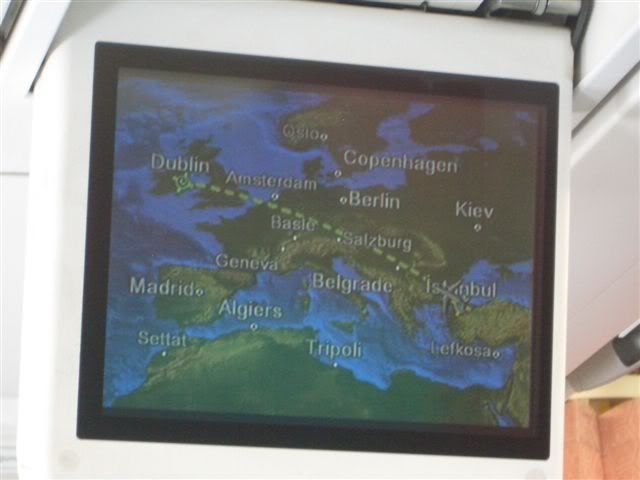 The meal was really nice and after that I slept for a few hours I was so tired. I woke up as we were close to the Irish coast.
I decided to have a farewell Cherry Juice !!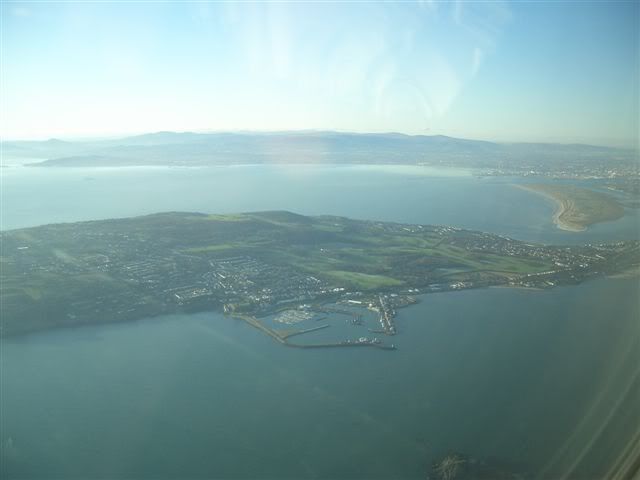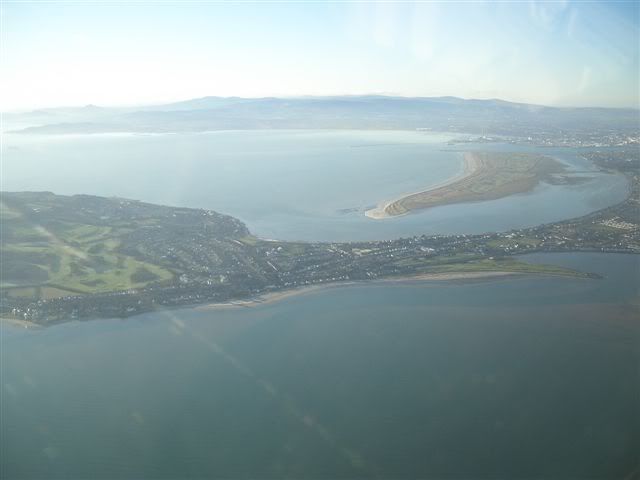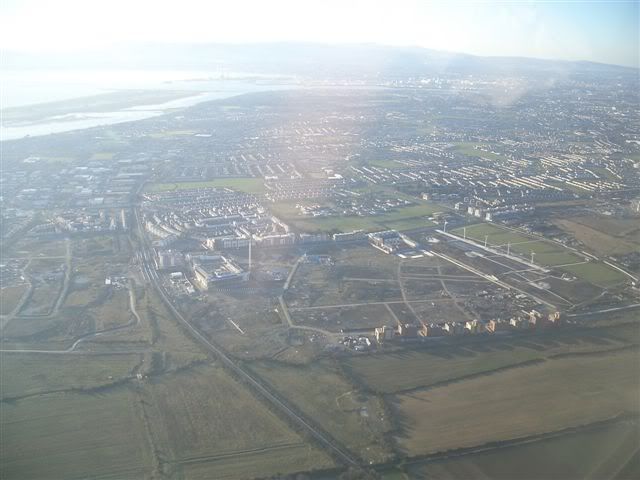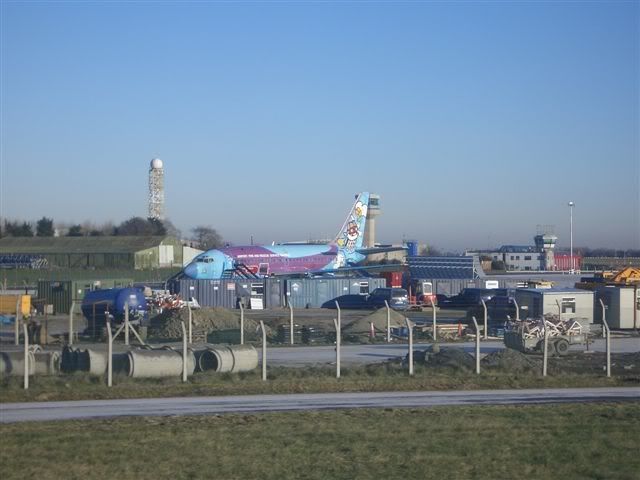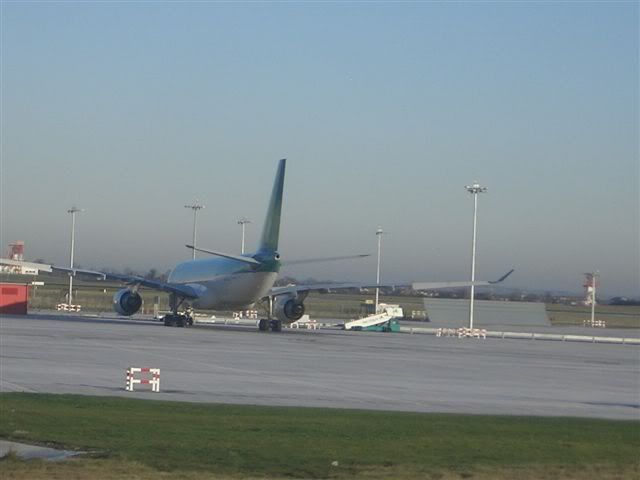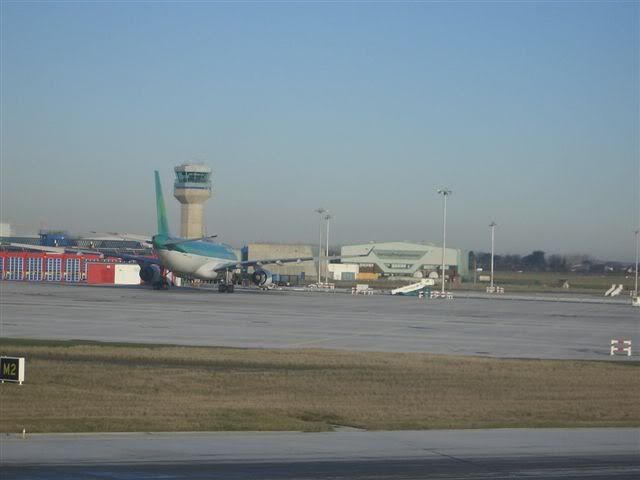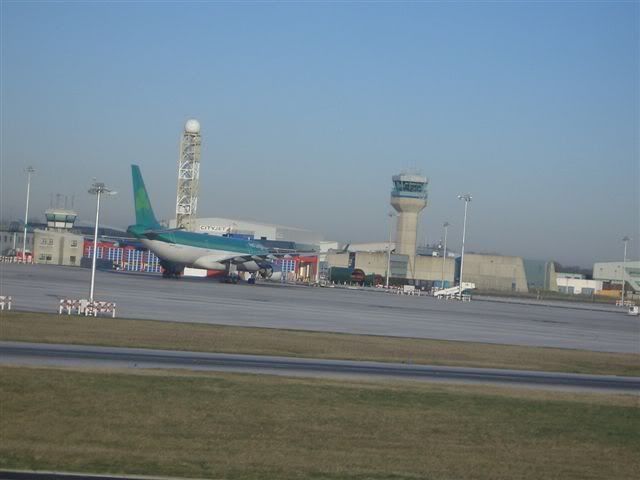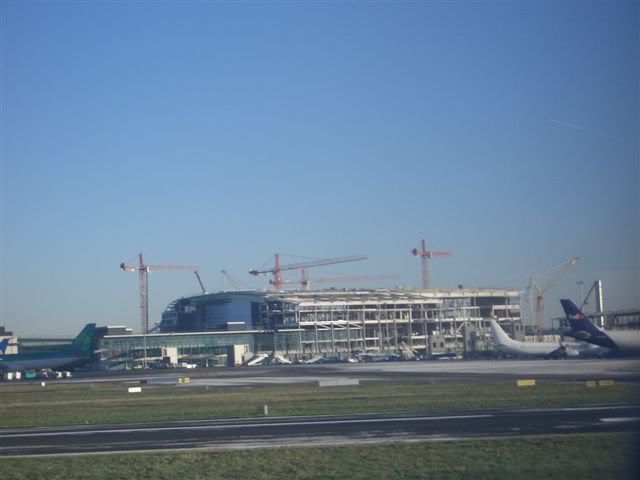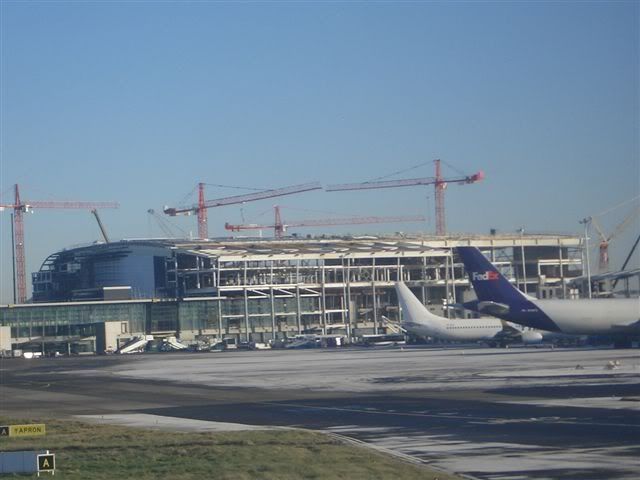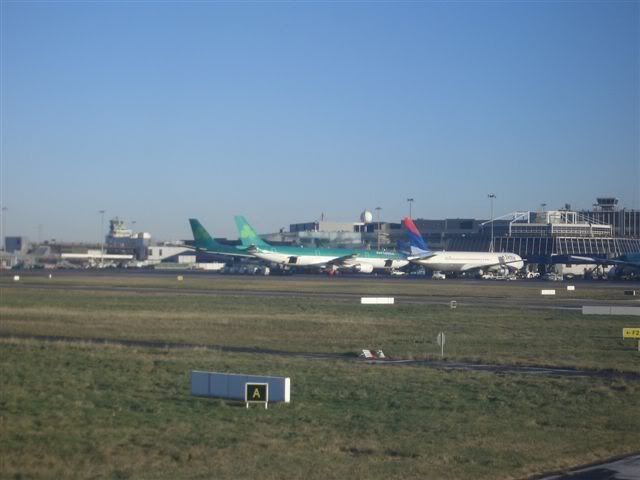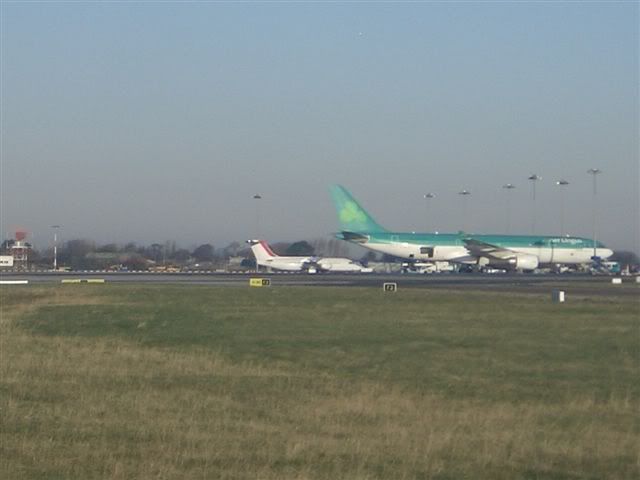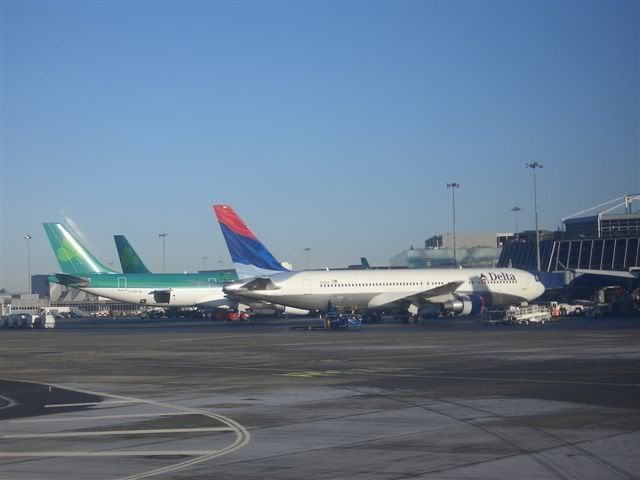 We parked at the B gates and it was time to say goodbye to the crew. At the door there was an Irish guy dressed in TK uniform.
So in a few minutes I was outside and went to take a few photos of the Terminal 2 .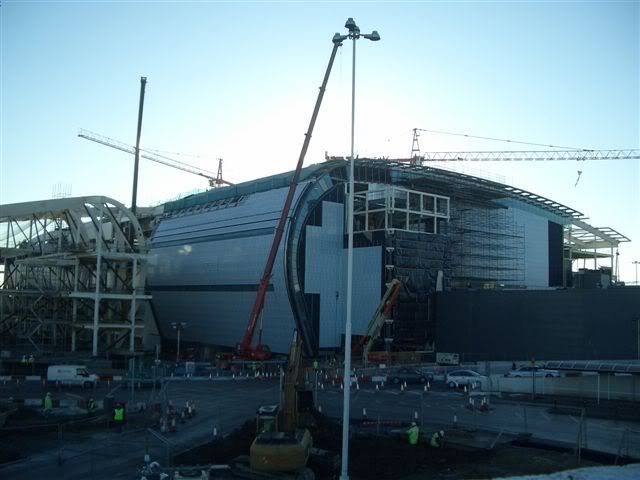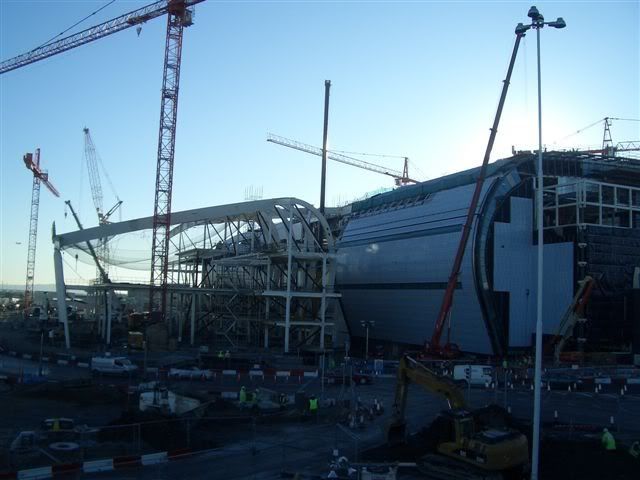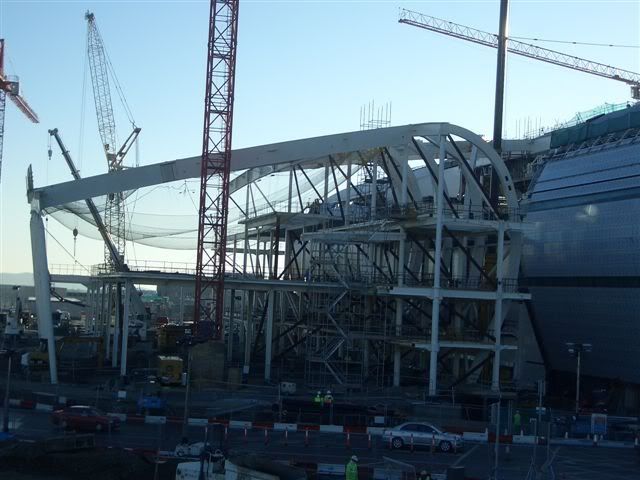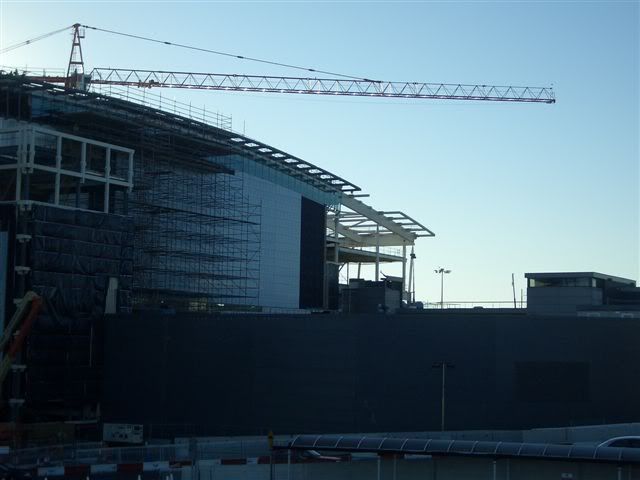 SR Technics hanger with GF metal on the ground. Soon to be gone .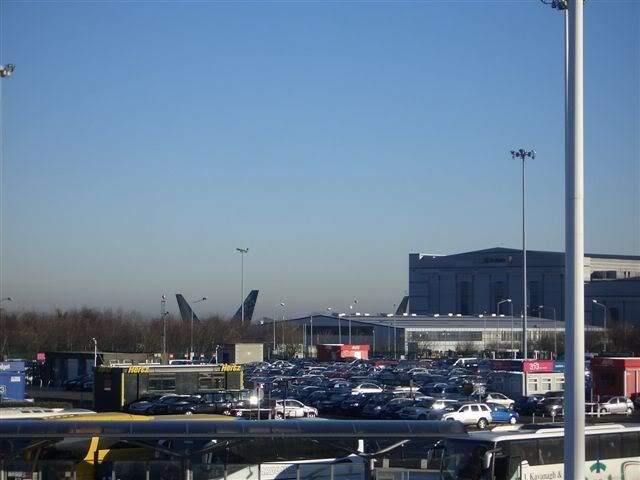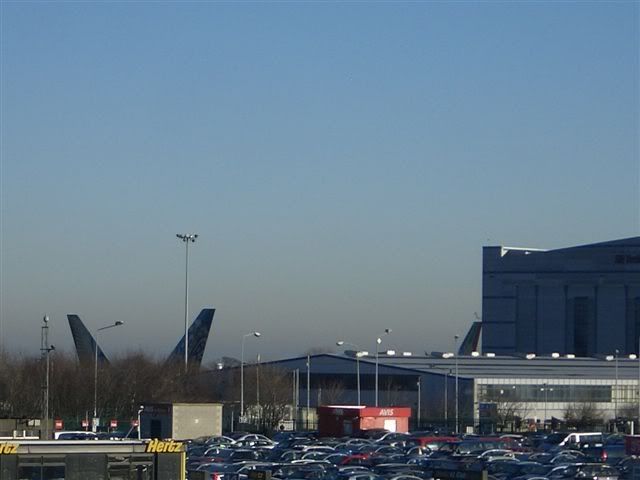 I took the bus home after that and enjoyed my purchase with a nice coffee.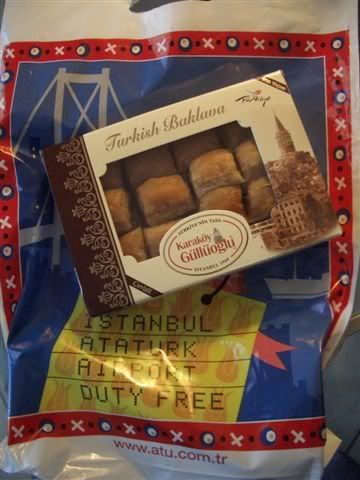 So thats the end of my report. Another good TK experience. Crew were 10/10 and so was the TK product. I noticed that the connecting passengers had come from all over including DXB / Far East / Asia etc.. TK must be doing something right. The Y class was over 90% full with 4 in J class. Not bad for mid week.
Comments appreciated as usual.
OA260