When I woke up this morning I decided to see if I could go on a short day trip. I was initially thinking about taking a drive up to the mountains of N. Georgia, but then, I remembered the two new commuter airlines which were now flying out of ATL....Wings Air and Georgia Skies....so I decided to see what they had to offer, and if something could be done for a reasonable price.
Stumbling upon the Wings Air website first, I noticed that its only current route was ATL to Lawrenceville...a short, 20-min flight...and the price was around $200 for a same-day roundtrip. Ouch. So I then found the GeorgiaSkies website and noticed that they have a "$39 every seat, every flight" banner at the top of the page. That airline still flies between ATL and both ANH and MCN several times a day. I made a same-day ATL-MCN-ATL itinerary and sure enough, it was $39 each way. Not a bad deal at all. So I bought it, ran a few errands, and then made my way to the Atlantic Aviation FBO at ATL to begin my journey.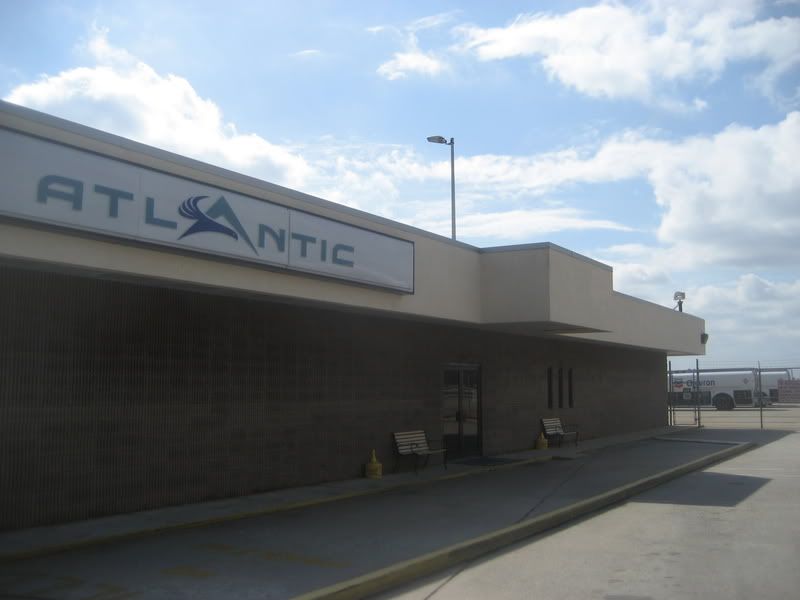 Georgia Skies (operated by Pacific Wings)
Flight #123
ATL-MCN
Dep: 1230 (1245)
Arr: 1314 (1320)
Cessna Caravan 208B
Load: 1/9
After being checked in in the GeorgiaSkies ops office in the FBO (no boarding pass was given, or anything like that), I waited in the nice lobby until boarding was called at approx. 12:25pm. The airplane had come in a few minutes late, and two passengers deplaned. I was the only one going on. The Captain walked me out to the plane and we chatted for a few minutes. He asked how long I was staying in Macon and I said "Well, I'll be going back with you guys to Atlanta, just making the turn". From his response I was the first person to ever do that. Anyway, he told me to take the rear most left seat. I obliged, and then he closed the door of the plane. The co-pilot then gave a short welcome aboard and safety speech, and minutes later, we were off. It was pretty fun taxiing around ATL on such a small plane. We had to taxi across the field to the runways on the opposite side of the terminal, and eventually, we became number three in line for departure behind a DL 757 and an ASA CRJ. After a short wait, it was our turn, and we made a quick and powerful (powerful for a Cessna) takeoff roll and were airborne in no time. A few minutes after takeoff, the Captain came on the P.A again and said we were going to cruising at 5,000 feet and flying time was approx. thirty minutes. He also said if I got too cold or too hot to just let him know and he'd adjust the temperature. Overall, it felt like my own personal plane. It was a neat experience. Once we reached 5,000 feet we entered the cloud layer, and the flight became pretty bumpy for the next 20 or so minutes before we started our descent into MCN. One final "final approach" announcement was made before we touched down more or less right on time. It was a good landing and the taxi to the FBO was just a few minutes. I saw an old US 733 across the field and what looked like a DC10 in the distance. As we came to a stop, I noticed the GeorgiaSkies employee in MCN approach the plane with a baggage cart, which was obviously not needed on this flight. She opened the door for me and said hello, and directed me to the terminal. On the walk to the terminal I asked the Captain how the loads have been, and he said "there's always a couple of people per flight usually". Hmm, doesn't sound too good to me. I then walked into the terminal, got checked in for the return flight some forty five minutes later (again, no boarding passes), bought a soda from the machine, and had a seat. The two pilots from my flight took a seat at a table behind me and had their lunch.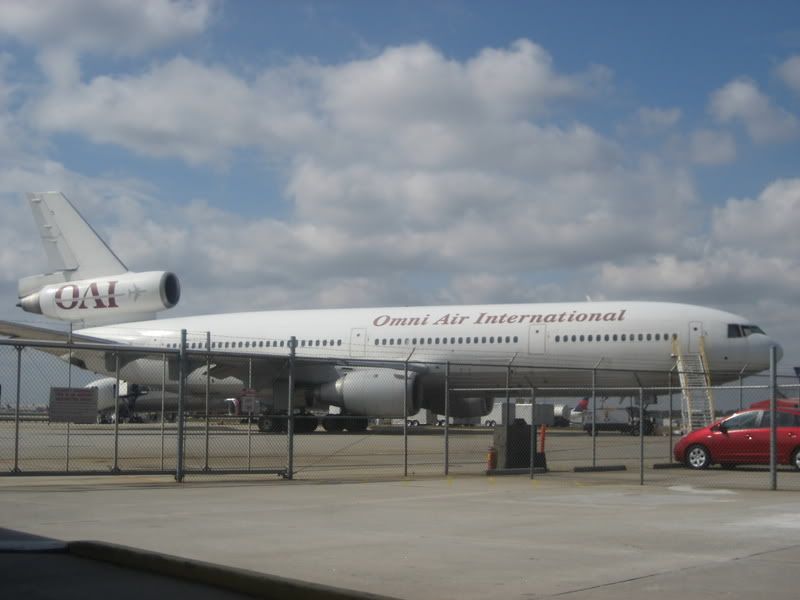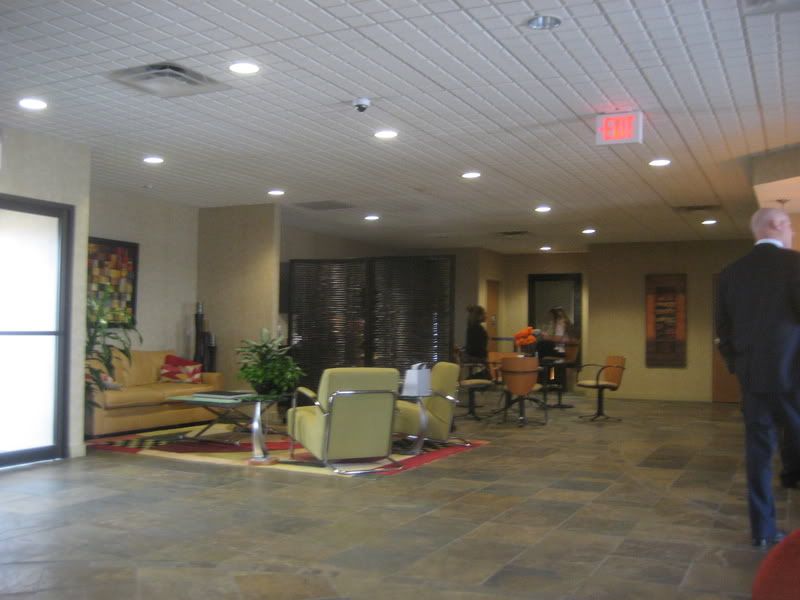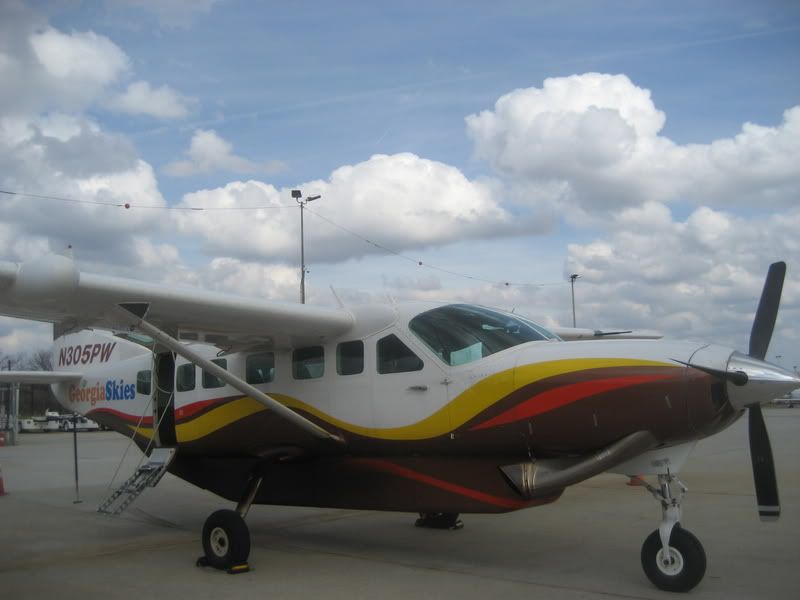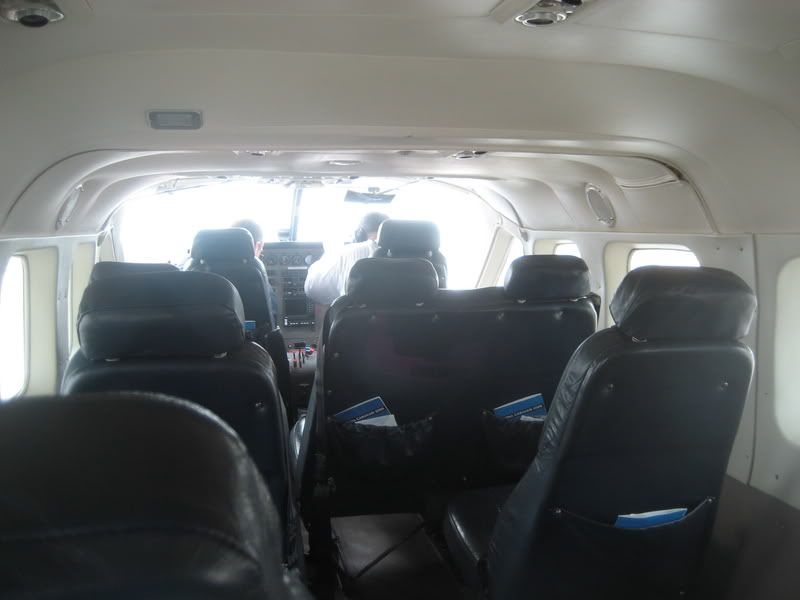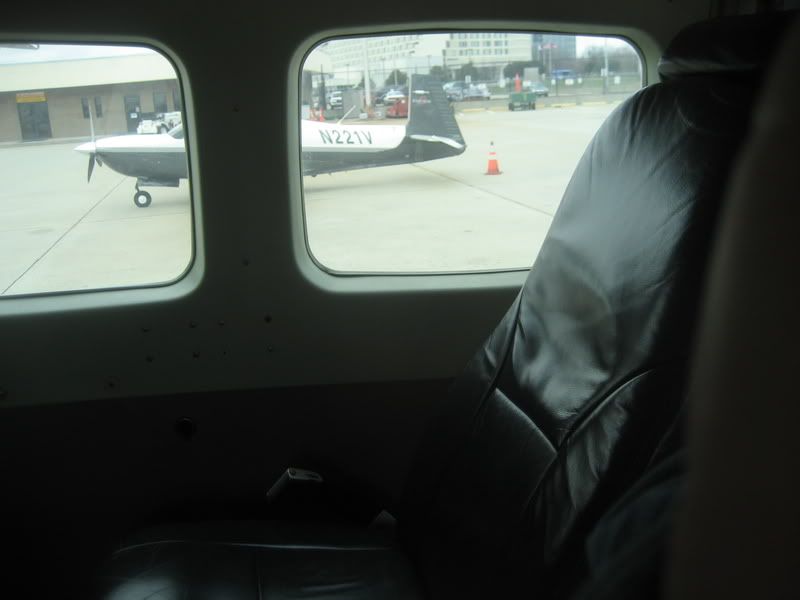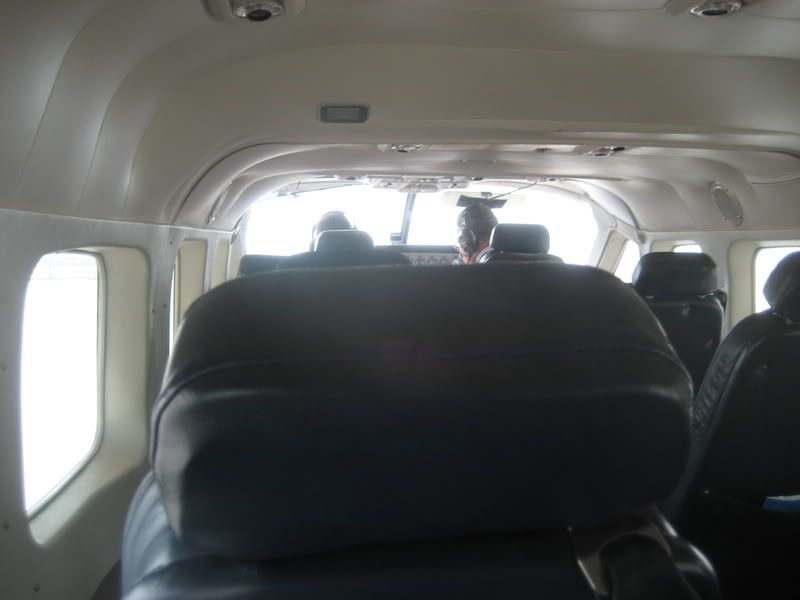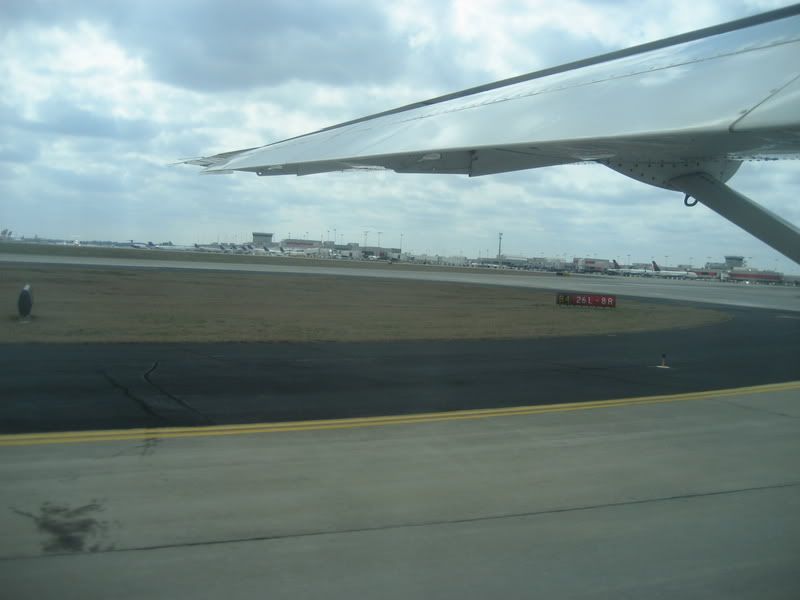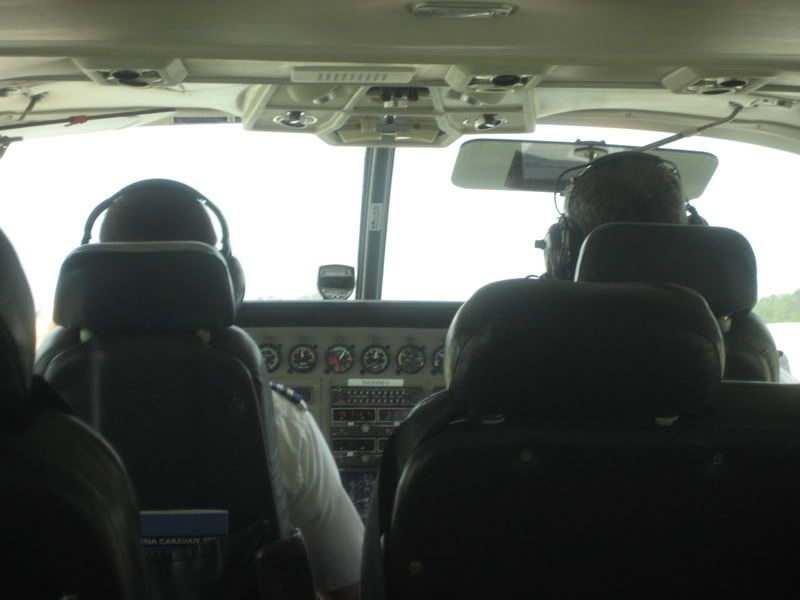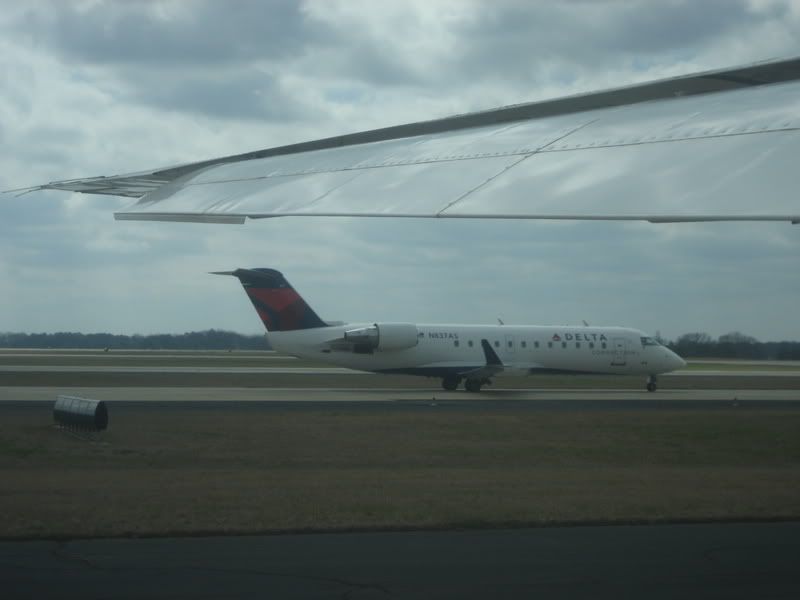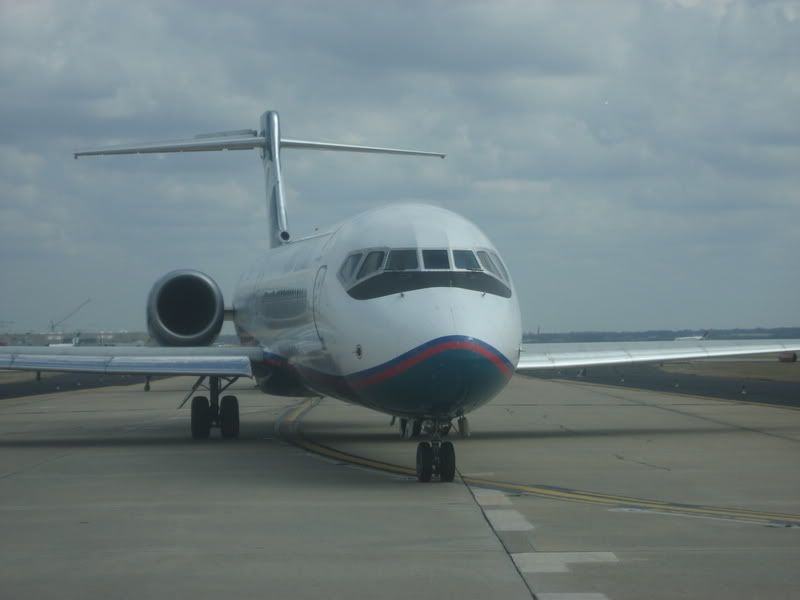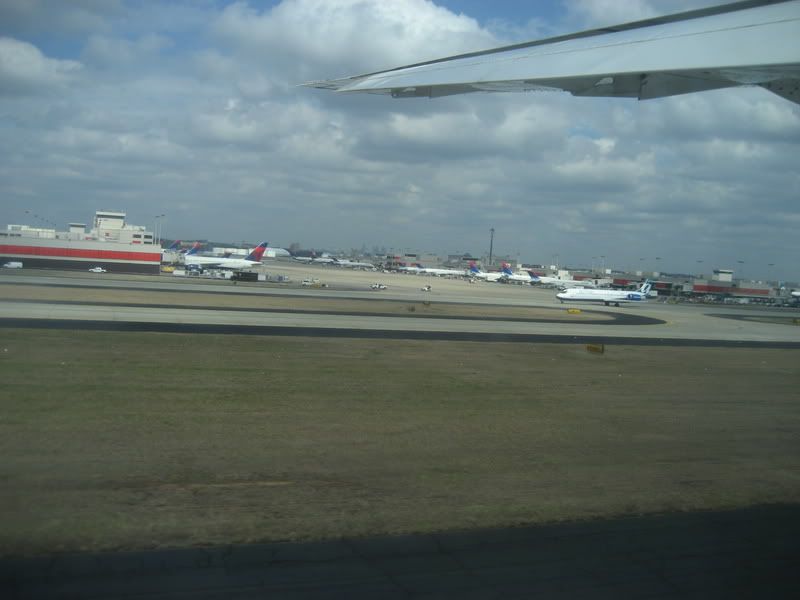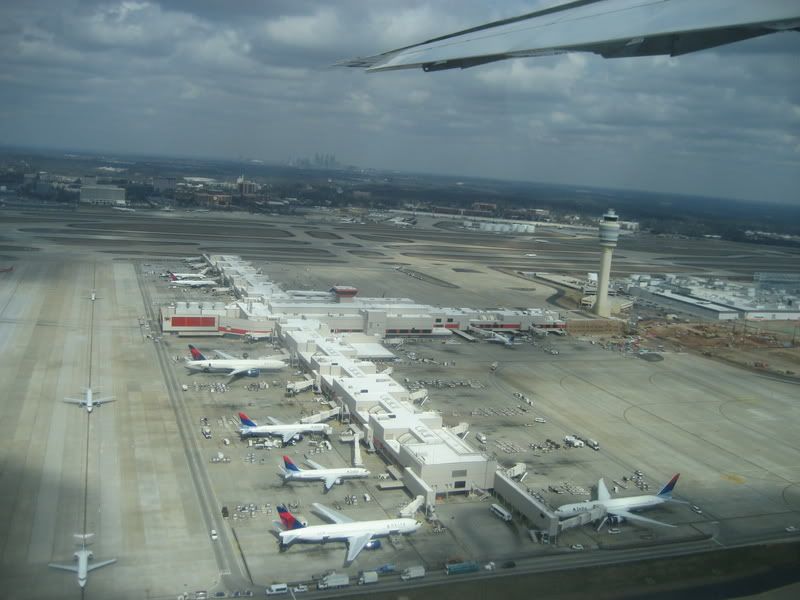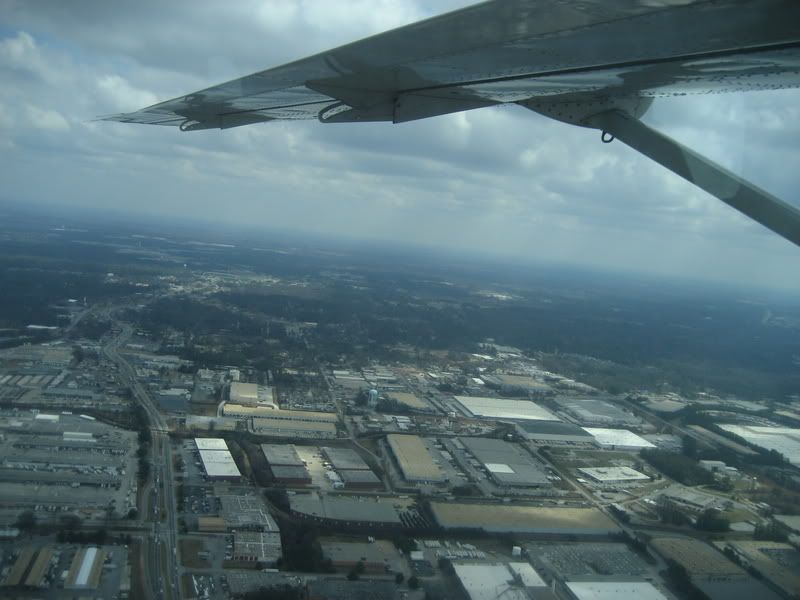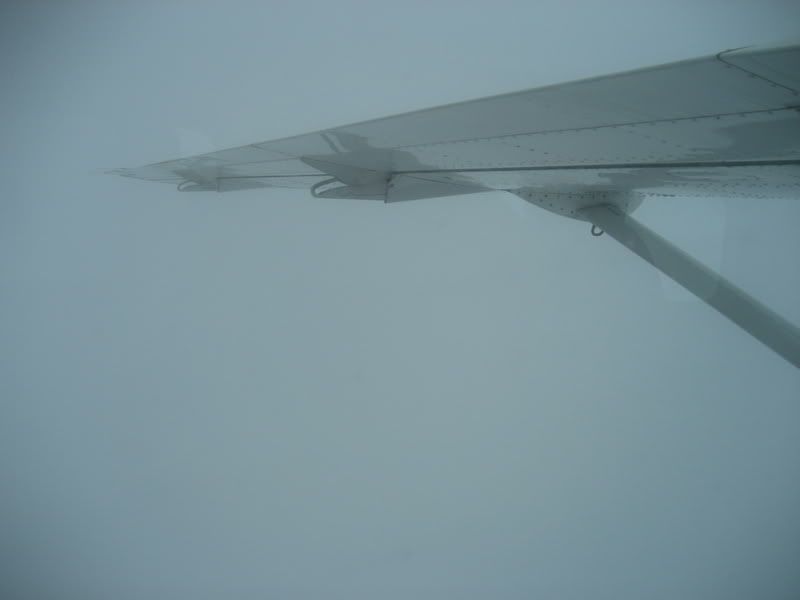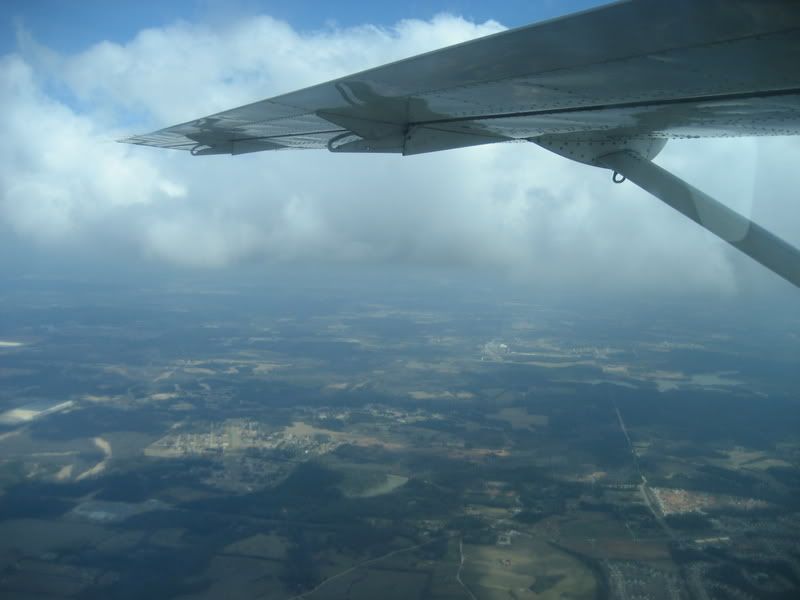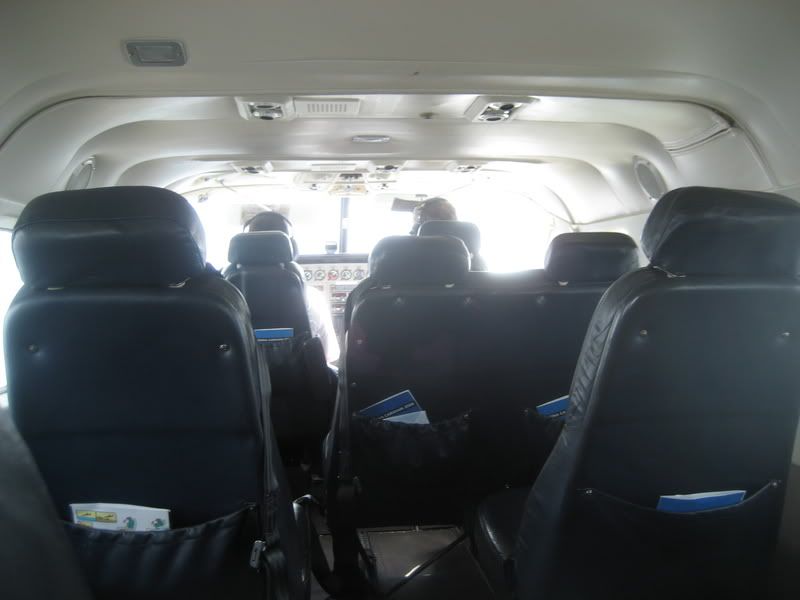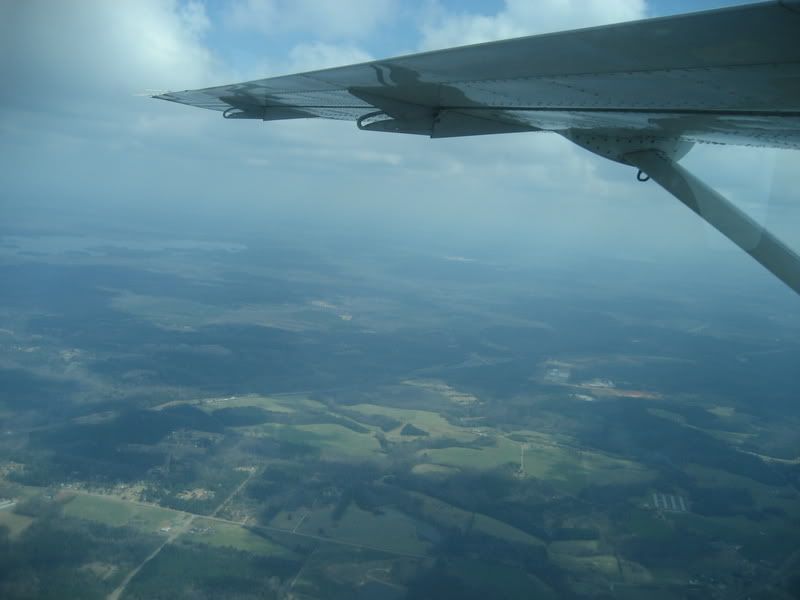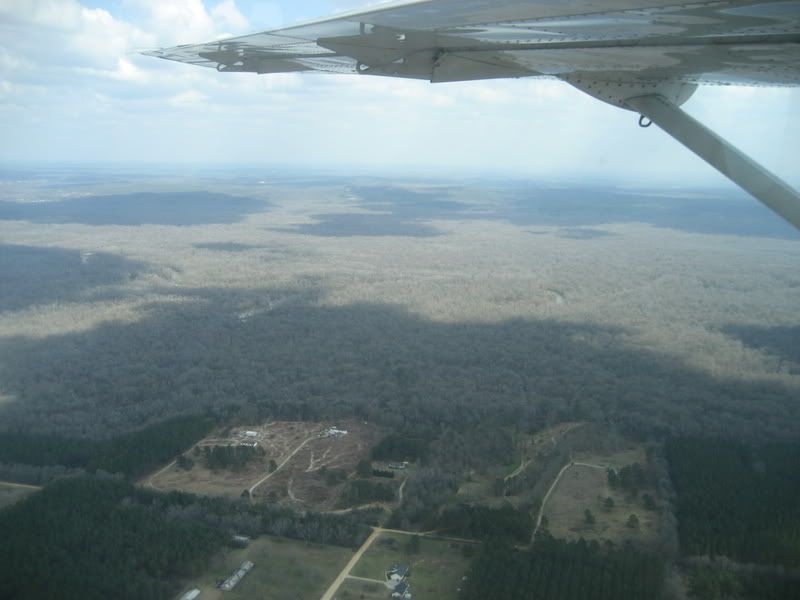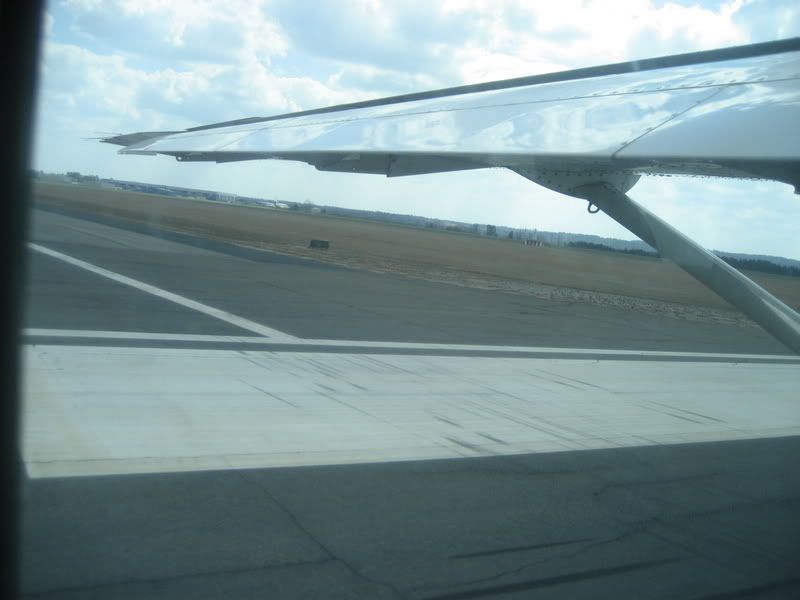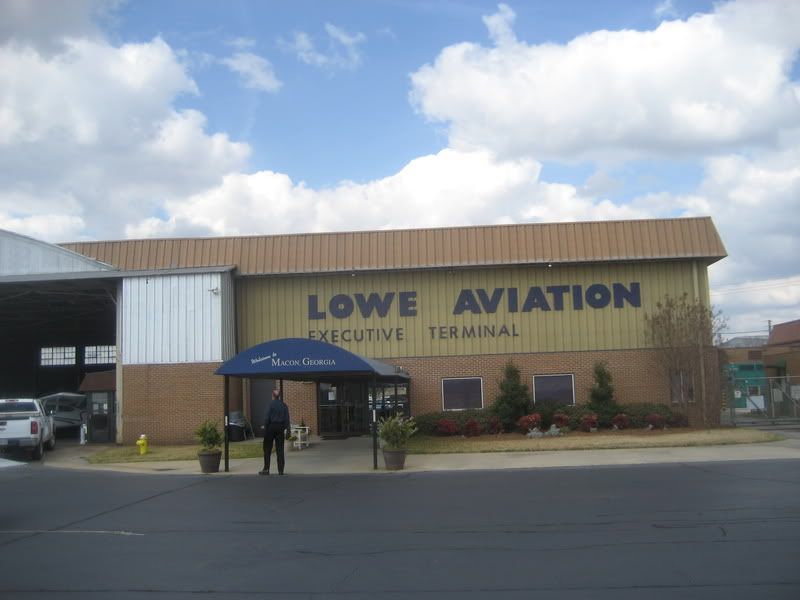 Georgia Skies (operated by Pacific Wings)
Flight #124
MCN-ATL
Dep: 1414 (1414)
Arr.: 1458 (1455)
Cessna Caravan 208B
Load: 2/9
Boarding for the return flight started at 2:05pm. There was one other passenger this time around, a gentleman connecting out of ATL to PIT on DL. Georgia Skies has a shuttle which connects the FBO in ATL to the main terminals, and the man said it was pretty hassle free overall. He worked for Norfolk Southern Railroad and he was in Macon for business. As I boarded I took the same seat as I did on the inbound flight, and the other passenger took the seat next to me, obviously for weight and balance purposes. After the same welcome aboard/safety speech from the FO, we were off., only held up for a minute waiting for a Learjet to depart. Same flying altitude going back, and same duration, just about :30. En route the other passenger and I chatted about trains for a bit and he showed me pictures of his "Hog hunting" trip in the woods of Georgia. The series of pictures concluded with one of him stabbing the hog with a bayonet with a 14-inch blade on it. All I could say was "Welcome to Georgia!" He did say that it was a one time only thing for him, which I guess is a good thing. Anyway moving on…our approach into ATL took us right over big NASCAR track to the South of the city, and then right over ATL itself. We then made a left turn and flew for maybe 5 minutes away from the airport before making another left turn to align ourselves with the runway. Final approach was bumpy but nothing that I haven't experienced on a much larger aircraft. Moments later after a smooth landing we were on the ground and made a quick taxi to the Atlantic FBO, thus concluding a nice trip.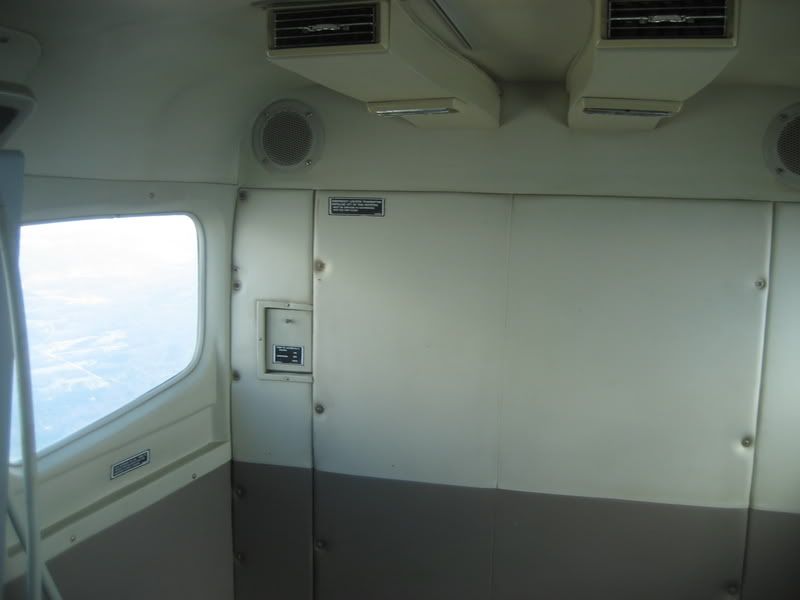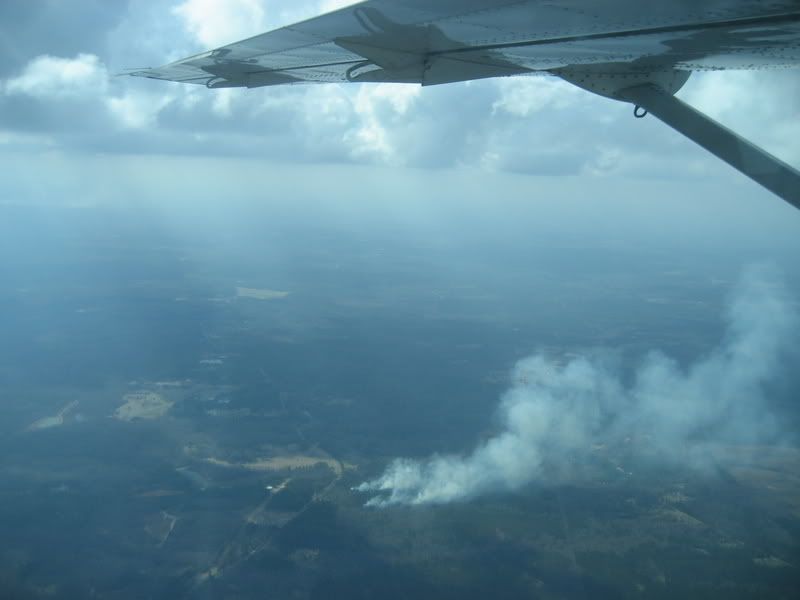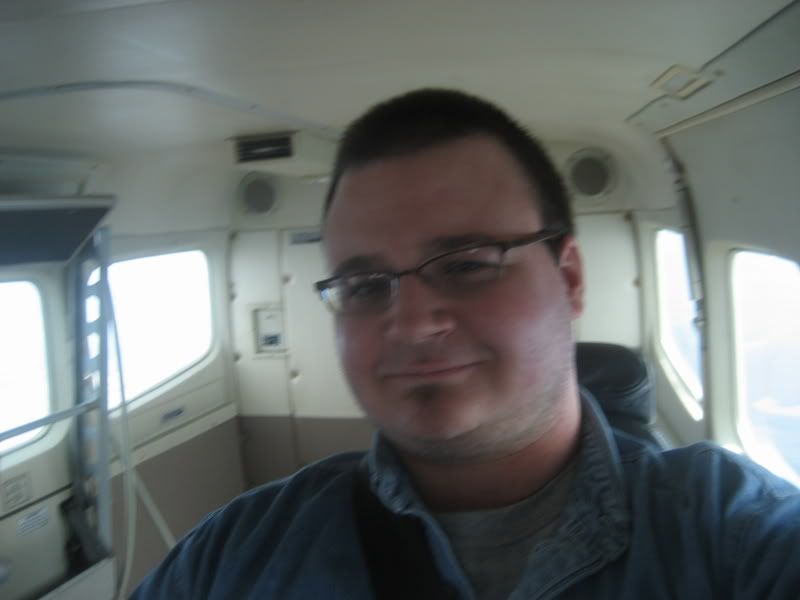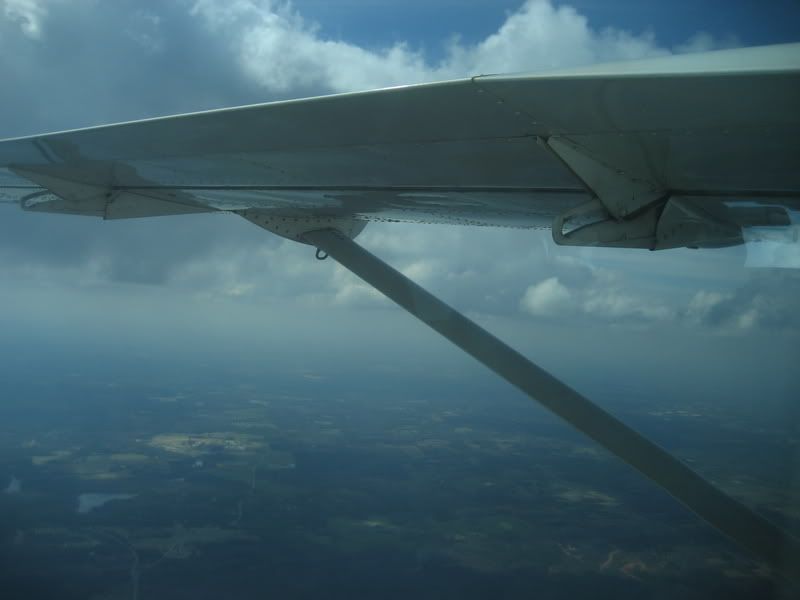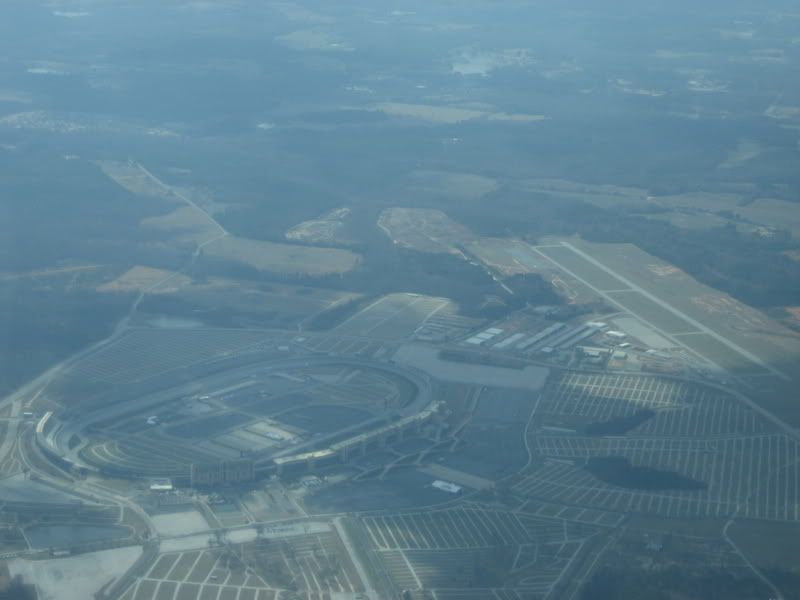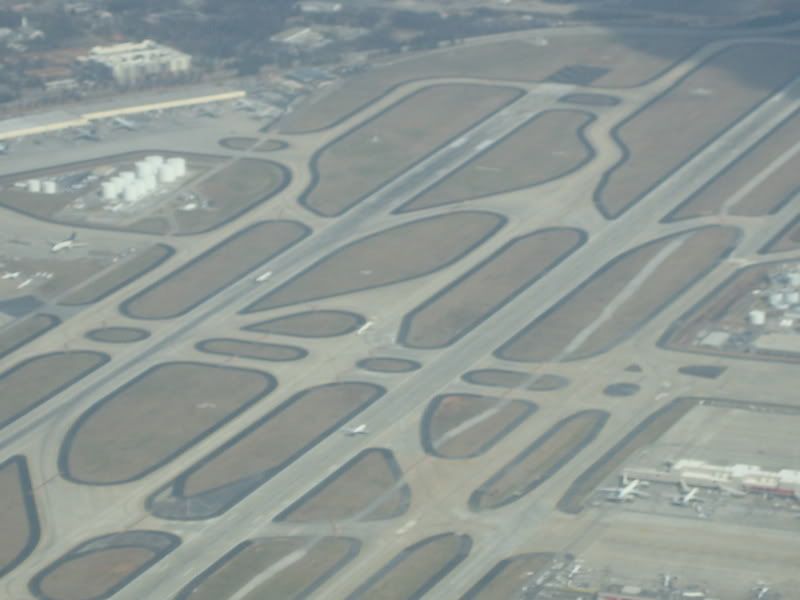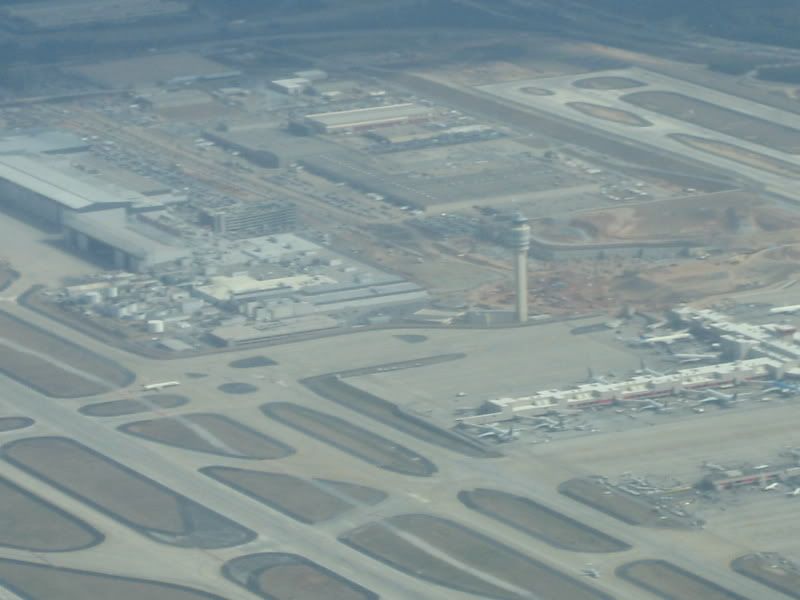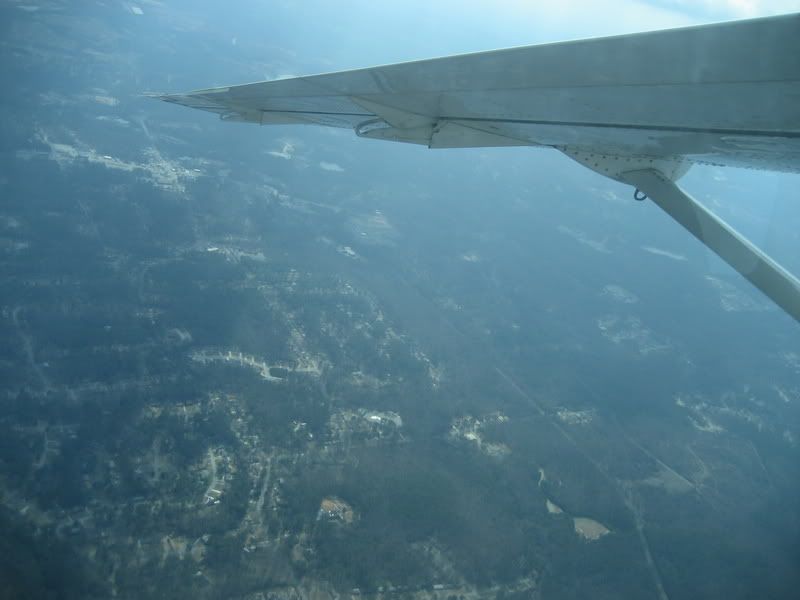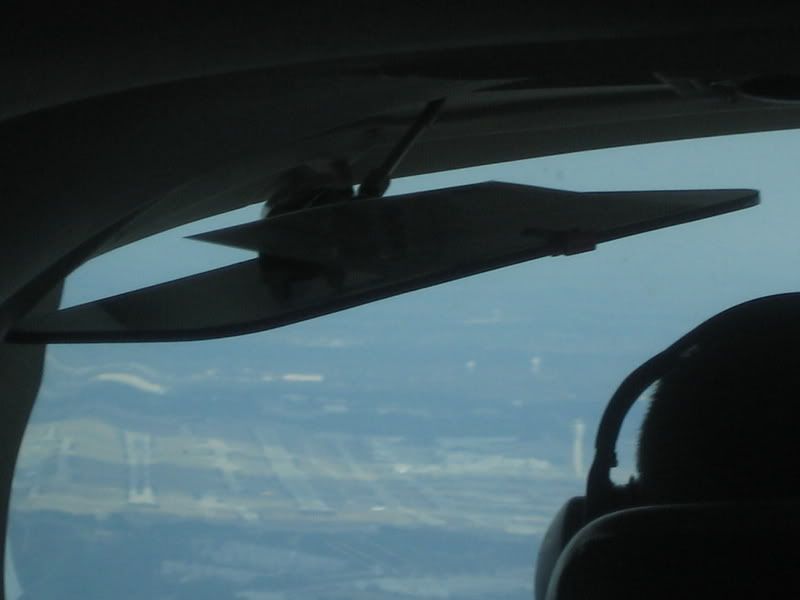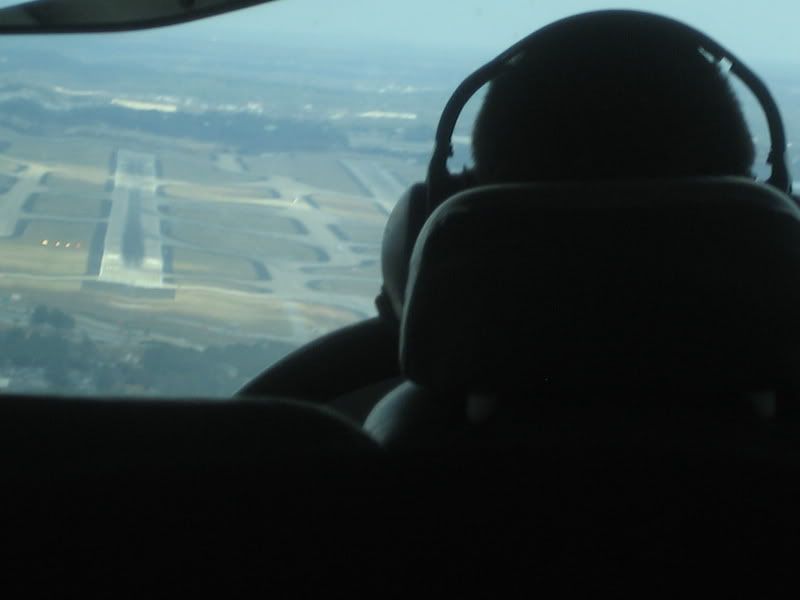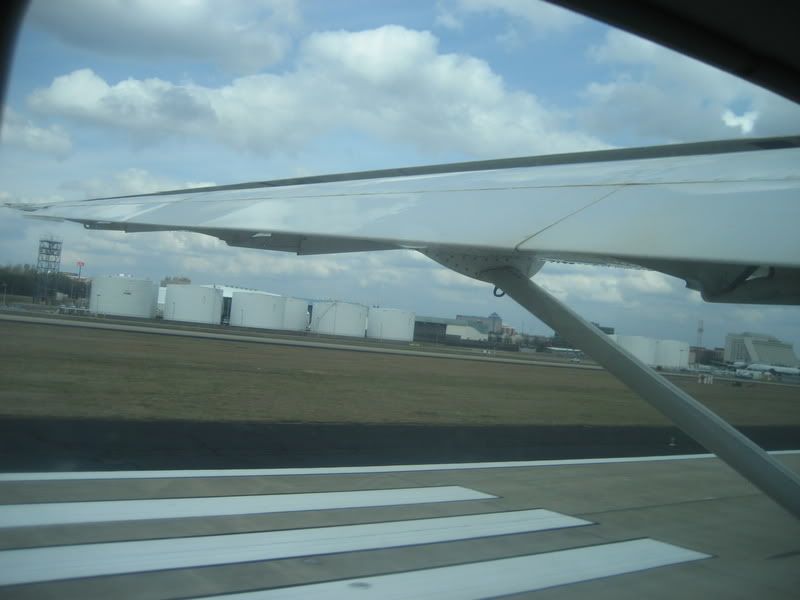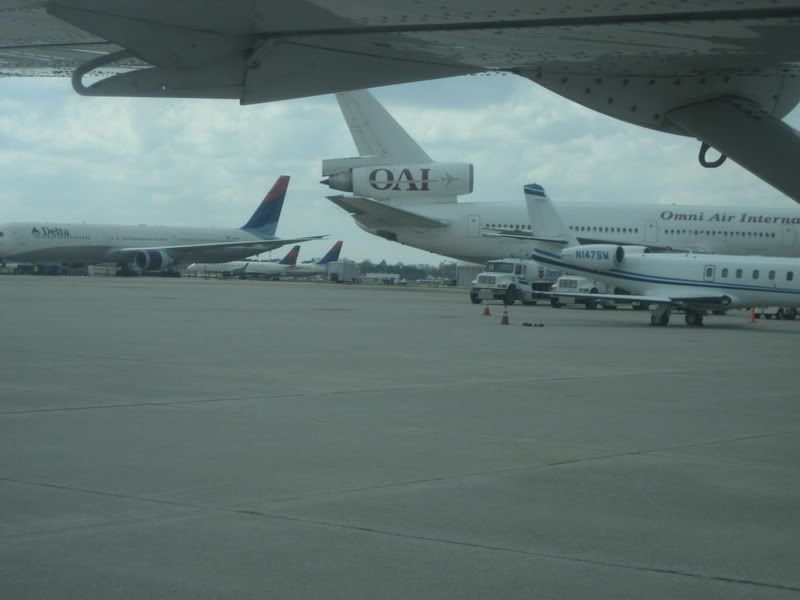 With the everyday low prices that this airline charges, it's a shame that I didn't see more people on the planes. They can't be making money at those rates. I'm really not sure how long they will last, but I'm glad I got to give them a try. If I had to get to Macon or Athens in a hurry, I'd definitely consider using Georgia Skies again. Heck, maybe even another trip like this will be in order. The plane was comfortable, the flight crew was top notch, and the convenience of the free parking at the FBO in ATL can't be beat.
Thanks for reading!