This is the next episode of my Oneworld F class trip – flight CX 745 from Hong Kong to Dubai.
Previous part here:
JAL Seasons Executive Class: JL735 NRT-HKG B747
(by
Lufthansa747
Jun 12 2009 in Trip Reports)
At booking time, I was able to snag a First Class seat on CX 745 –a three-class A330-300. Back then, F awards were very difficult to find on CX, not so anymore I guess with the downturn. However, to my utter disappointment, the flight was later changed to a 2-class A340. Another month passed by, and it was now showing 34C, a 3-class A340-300 in other words. However, no Z availability whatsoever.
I was flying on an Emirates 777-300ER DXB-FRA, and decided to try how the inflight SMS works. My friend replied by saying that there is a Z class seat available now on my flight… Couldn't wait to get to FRA. However, the AAdvantage international desk had no availability when I called. I decided to pay a visit to the AA FRA ticketing desk the next day and the excellent agent sorted it all out – I was back in F on CX745. They had trouble reissuing my ticket though – it was too long for Sabre for automatic ticketing. But after about half an hour, the excellent AA staff at FRA had my new ticket waiting.
I honestly don't get this CX aircraft roulette on regional flights (yes, they consider Middle East as regional). Who on their right mind would pay for F when you might just end up in regional business? CX should just drop regional F altogether or ensure certain flights always have it available.
20 March 2009
Hong Kong Chek Lap Kok (HKG/VHHH) – Dubai International (DXB/OMDB)
Cathay Pacific Airways CX/CPA 745
Airbus A340-313X
B-HXM
2355-0505+1 – On Time
First Class, Seat 2K
Both Finnair and JAL were unable to print my boarding pass for CX- no idea if it was because of online check-in or what. The F cabin filled up in a week from 0/8 to 6/8, but thankfully I was able to snag 2K at the transfer desk, usually reserved for passengers with infants as it is a bassinet location. Best seat in the house if you ask me, very private.
Boarding pass and lounge invitation
CX was forced to come up with these F-class boarding pass holders due to negative feedback when they changed to a generic BP for all classes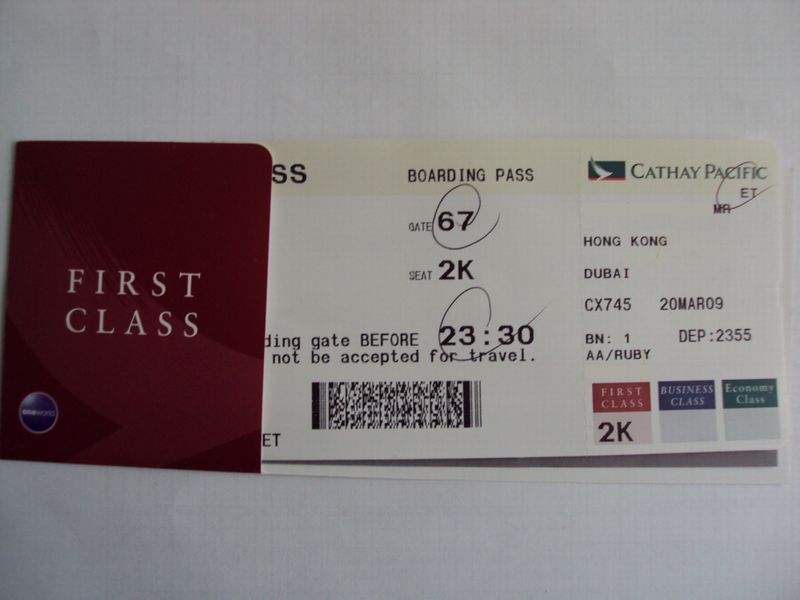 Departure was from gate 67, so I took the train and headed to The Pier which is located nearby.
Entrance
Decided to have some food as the JL Japanese meal was not too filling. Love CX selection of food at the restaurants at The Wing and The Pier F sections.
Buffet spread
My selection, accompanied by champagne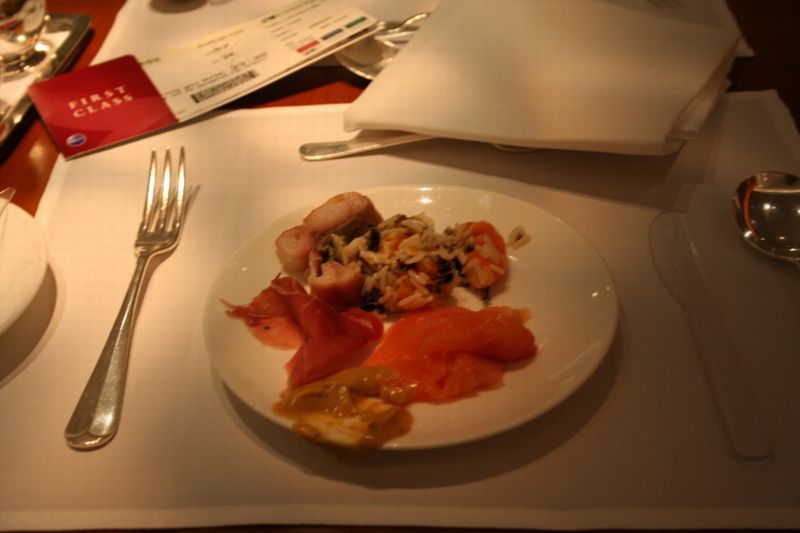 Could have spent more time in the lounge easily, but soon it was time to go
My flight to DXB and BAH boarding now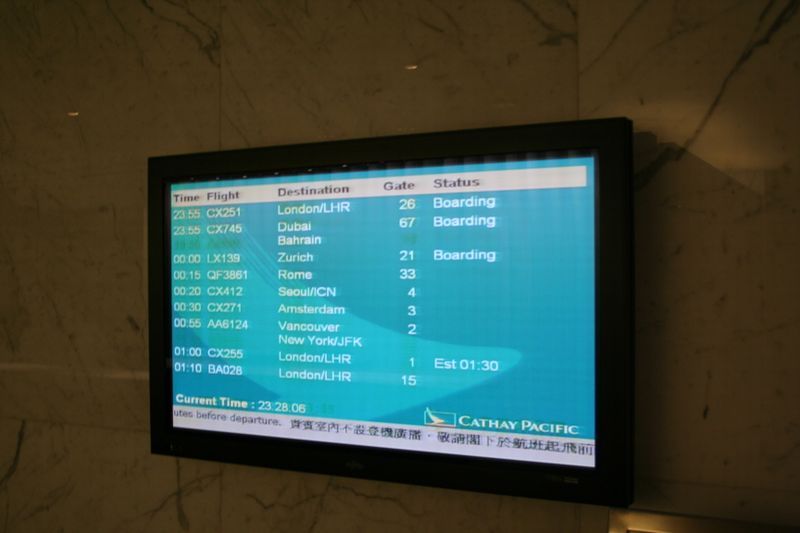 On my way to the gate
Gate 67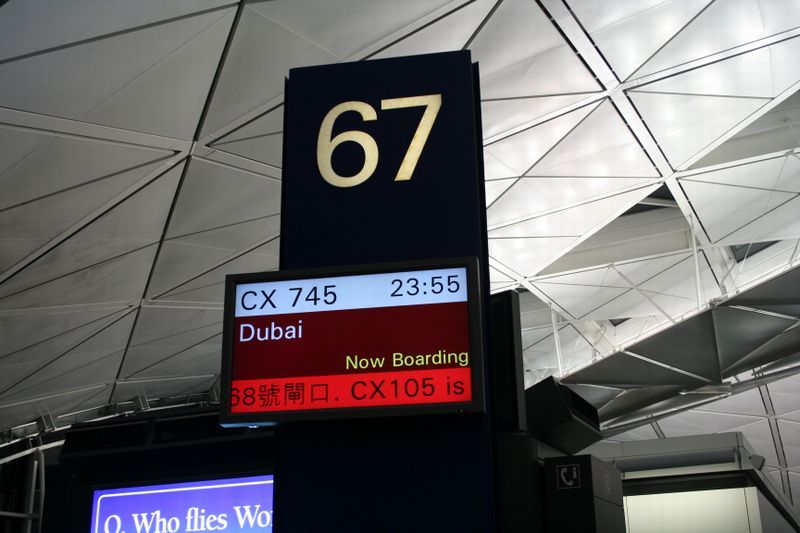 I wish I could always use this entrance, but most of my travels are in Y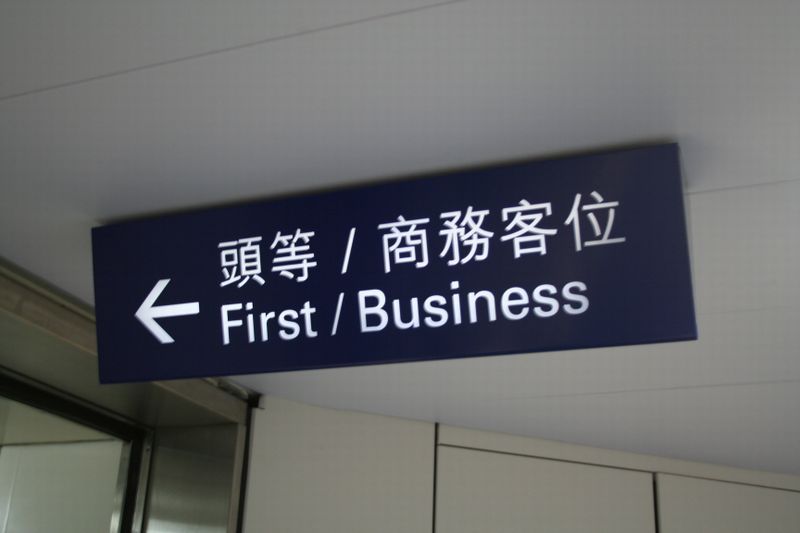 A friendly greeting, and I was escorted to my seat. Asked for my drink choice – champagne of course. I was not sure what CX would have on this flight, but the Filipina purser pouring Krug next to my seat brought a smile to my face.
Cabin views – CX old First Class
The pre-departure drinks were followed by the usual drill – menus, amenity kits, pyjamas, hot towels, newspapers and magazines. Apart from the one Filipina purser in F, the rest of the crew seemed mostly from HK/China, and service was poor compared to the Filipina. I had to ask for a Krug refill for example. The decision to hire HK/Chinese/Korean crew instead of Filipina/Thai/Malaysian/Indian F/As must be one of the worst decisions ever for CX, the young HK F/As provide just poor service no matter what cabin usually.
Amenity kit – poor, business class style
Very nice Shanghai Tang PJs as usual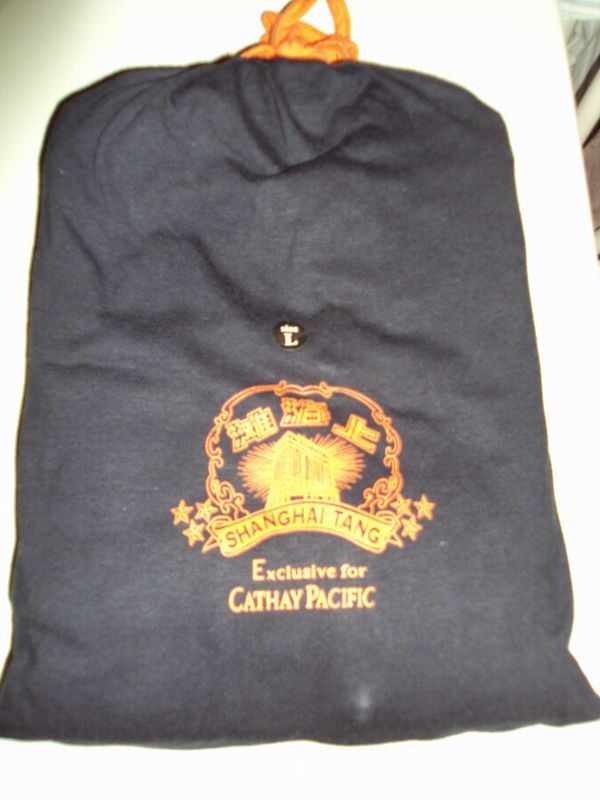 And here's the menu and wine list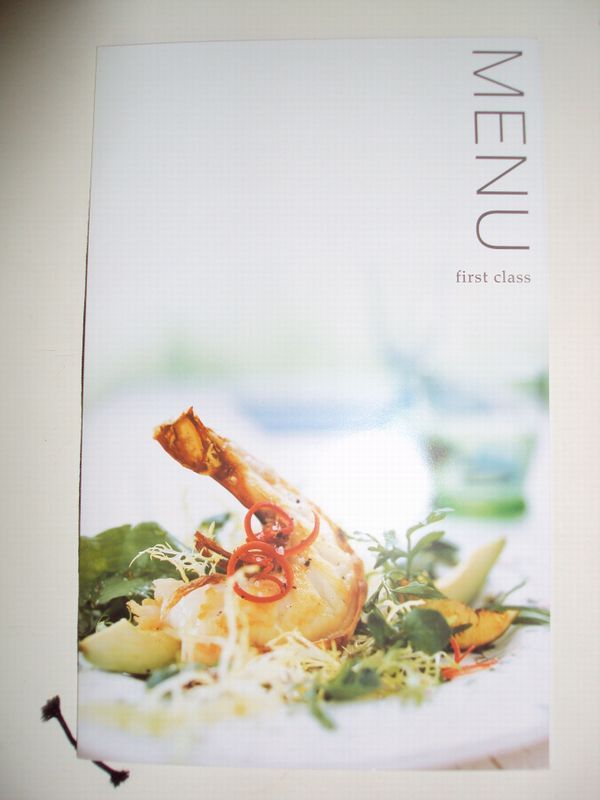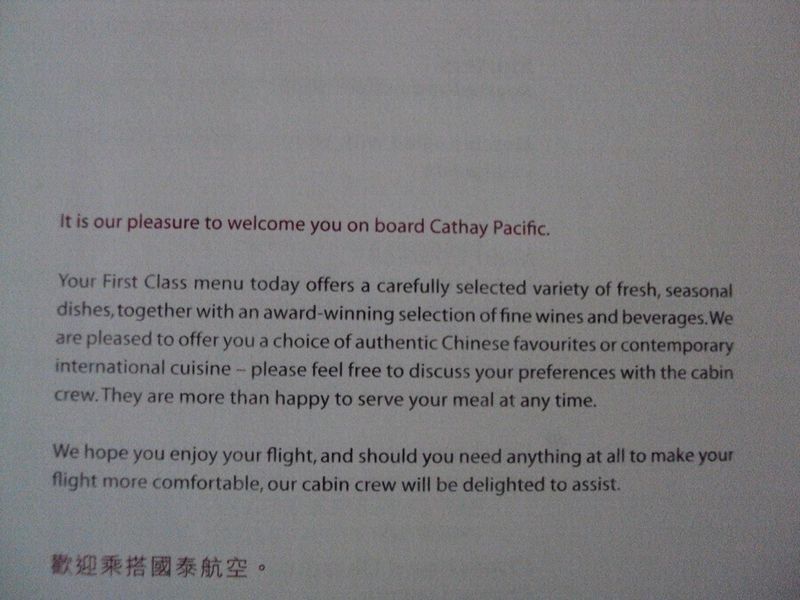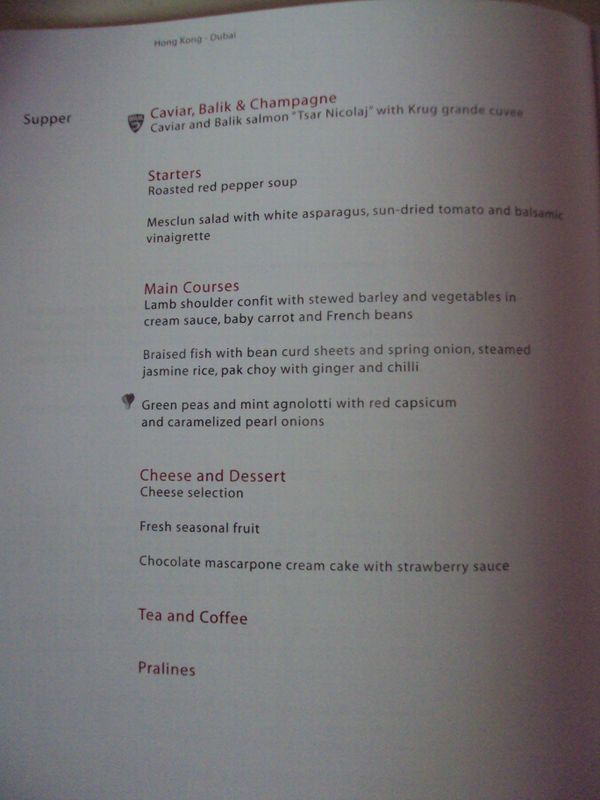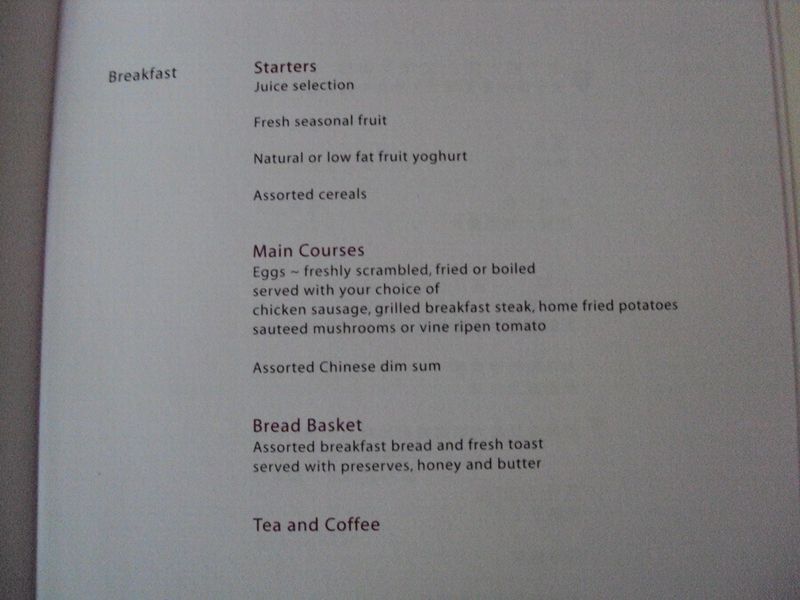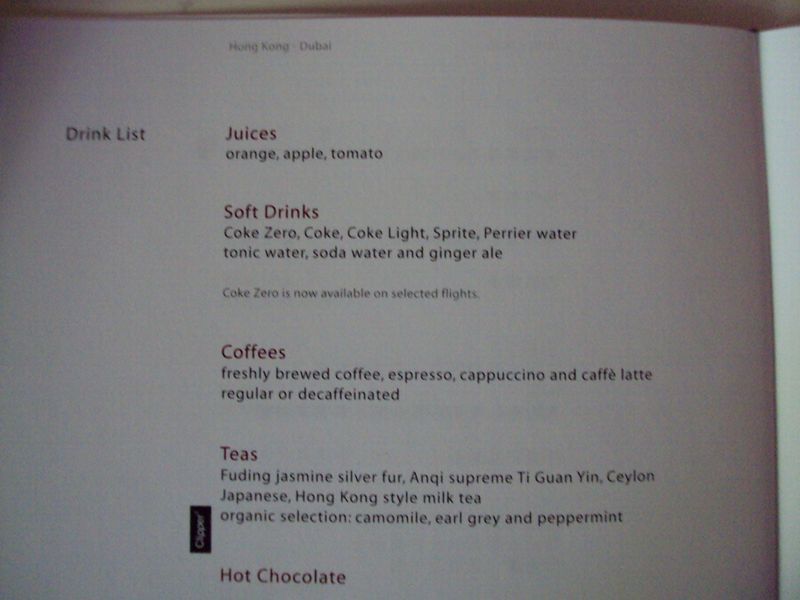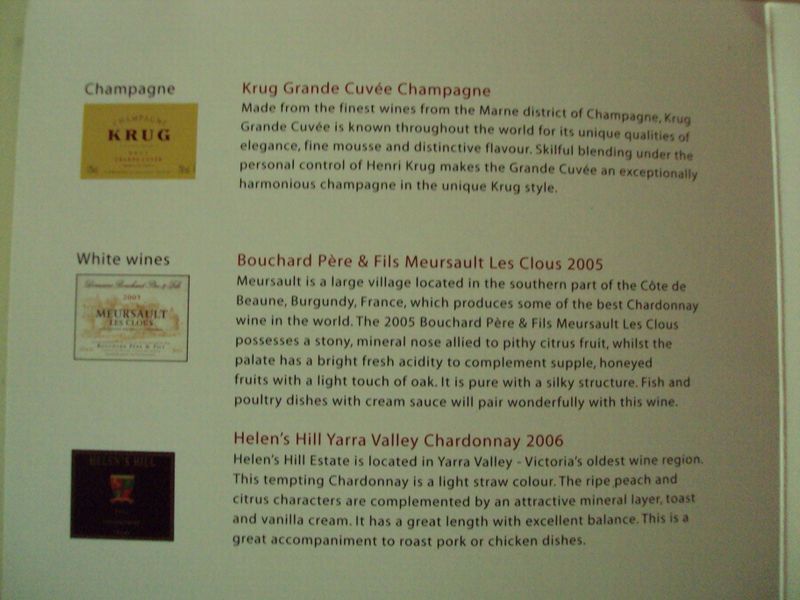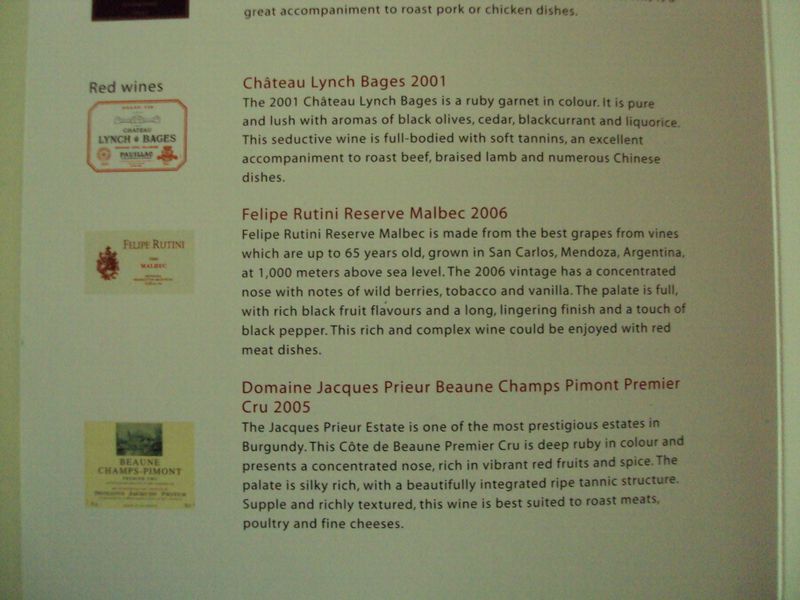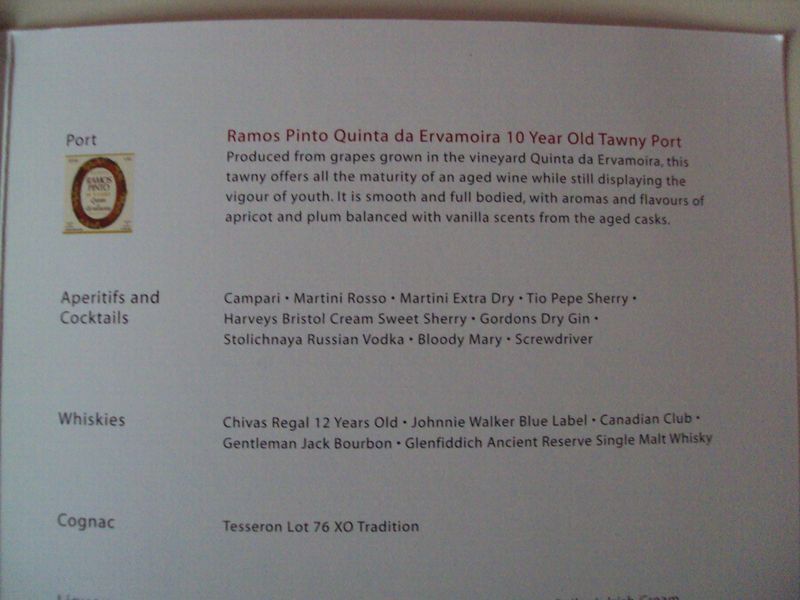 Had some more Krug and nuts after takeoff, followed by the excellent dinner. Full longhaul service, including the Caviar and Balik Salmon. Service was excellent, mostly thanks to the Filipina f/a serving my aisle. She was from Mindanao like my wife, had a nice chat with her about working for CX etc. She later brought me some CX stuff to bring to my son. Little did I know what the Mrs was planning back home while I was enjoying CX F… Anyway, back to the meal service, let the pictures do the talking.
My favourite of all airline meals, and yes I asked for a second plate
Excellent soup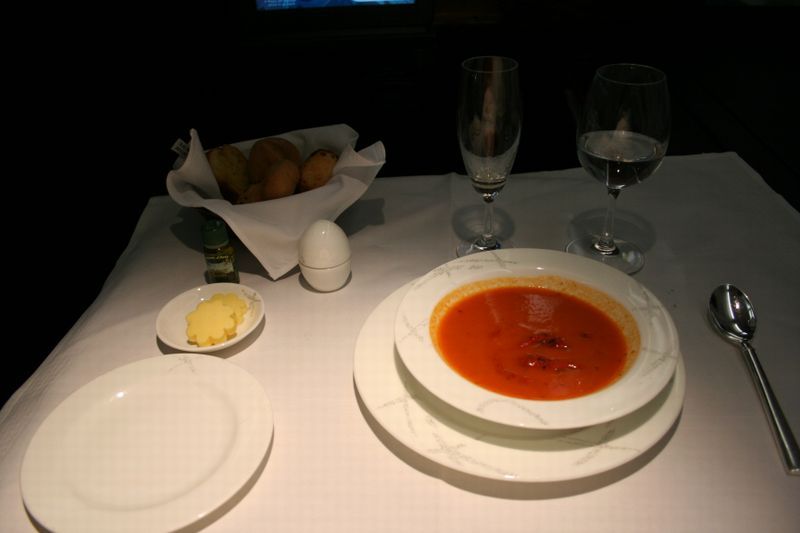 Salad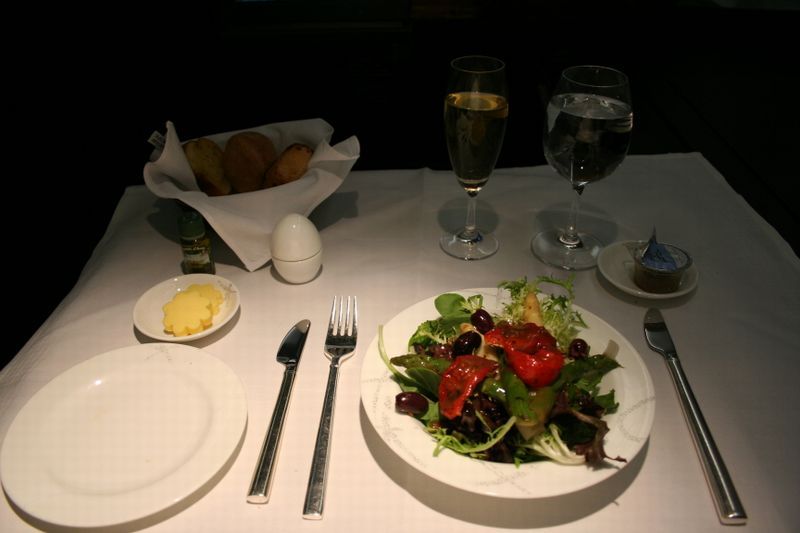 Lamb main course
Cheese
Dessert with cappuccino and cognac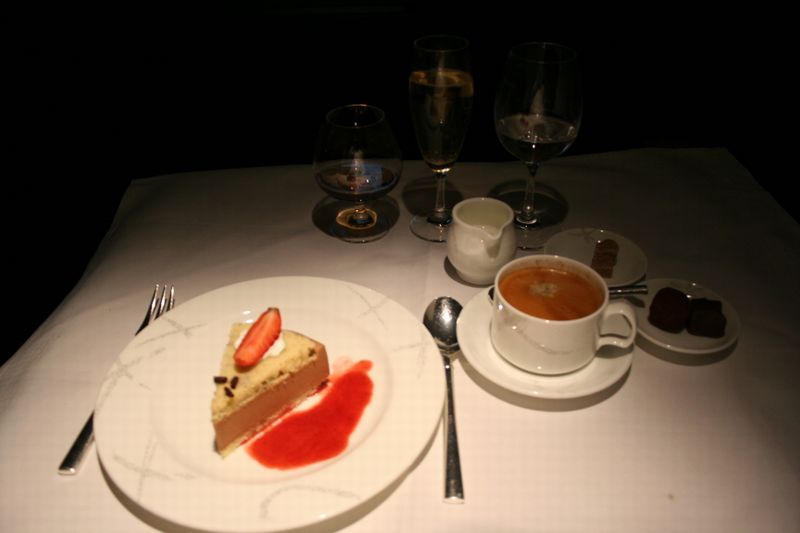 Fantastic meal and loads of Krug – this was undoubtedly the best flight of the trip. I was very glad I managed to get my F seat back, it would have been a shame to be sitting in J on this flight. The meal was obviously full dinner, no idea why they call it supper. One of the best meals I've had. "My" f/a later stopped by and told me she was taking a rest and would be back for breakfast.
I then asked for my bed to be made, and decided to sleep for a bit. The old CX F seat is certainly still very comfortable for that.
Just before going to sleep – much prefer the 747 for F, note all the light coming from the galley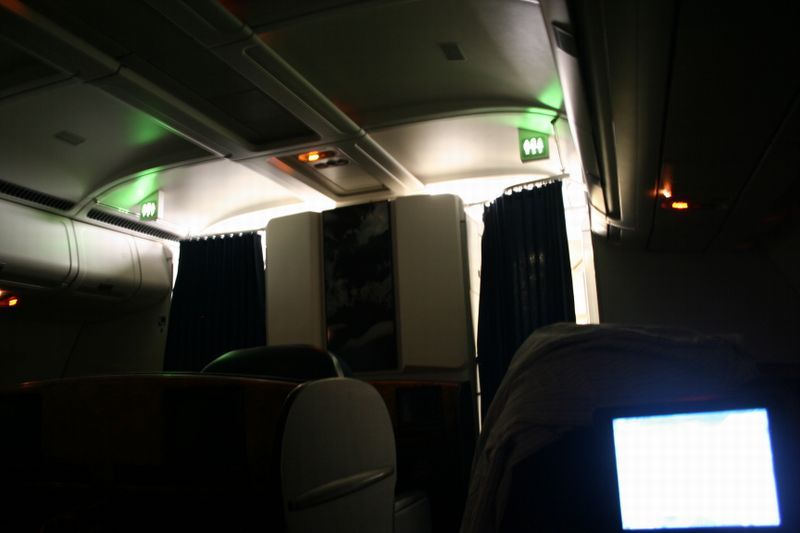 I slept well until breakfast – undoubtedly partly thanks to the couple of bottles of Krug I downed with the meal. I was not really hungry, but decided to have breakfast anyway.
Fruit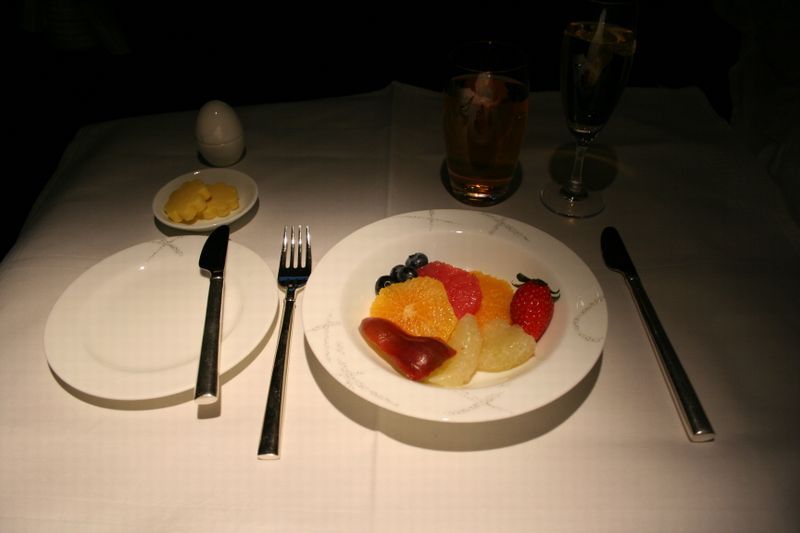 Accompanied by peppermint tea, apple juice and later Krug of course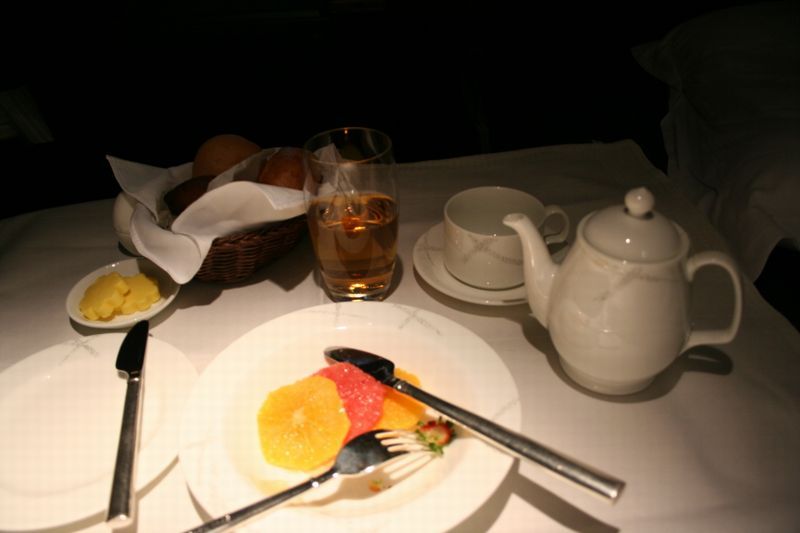 Asked for just one egg, but they thought I might be hungry… Freshly prepared on board, excellent
Sadly all too soon we landed at Dubai-I always wish the flights were longer in CX, SQ or EK F… Dubai was rather deserted at this hour, and after saying goodbye to the crew, I was in a taxi about 15 minutes later. And that involves the long walk in the tunnel to immigration at DXB T1.
Crowne Plaza Dubai
I was planning to stay at the Le Meridien Dar Al Sondos thanks to my SPG status, but the Crowne Plaza popped up on Priority Club PointBreaks –too cheap to resist at 5000 points. Thought I'd have a long wait for a room, but after dozing off for just an hour in the lobby, my room was ready – upgrade to a junior suite thanks to my Gold status. PC Gold isn't supposed to get any upgrades but who am I to complain – got a bargain and a half!
Living area
Enough fruit for a small village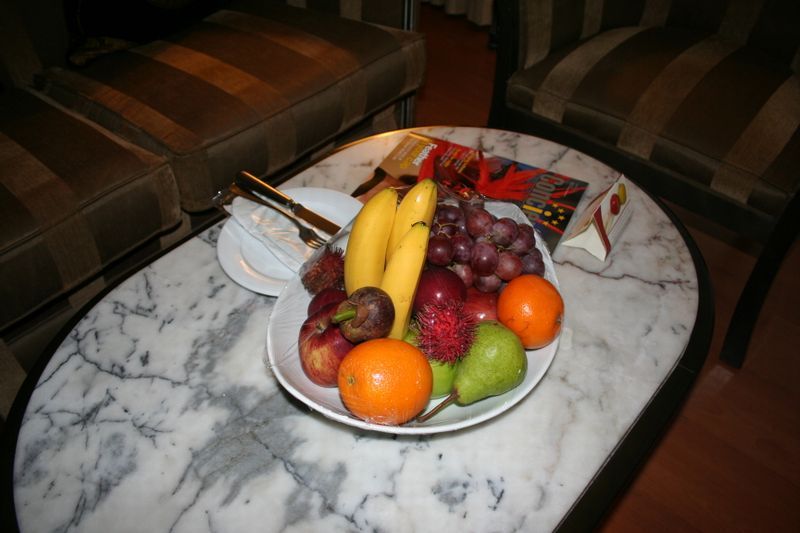 Bed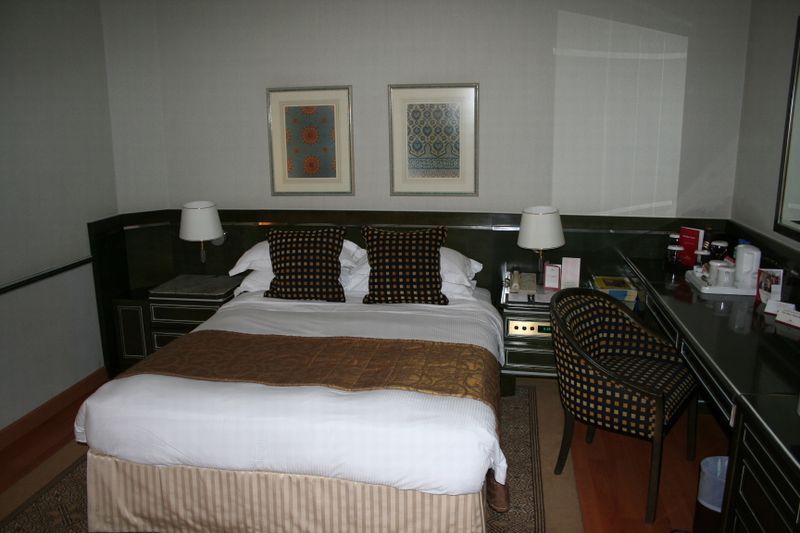 Working desk
Molton Brown amenities – nice!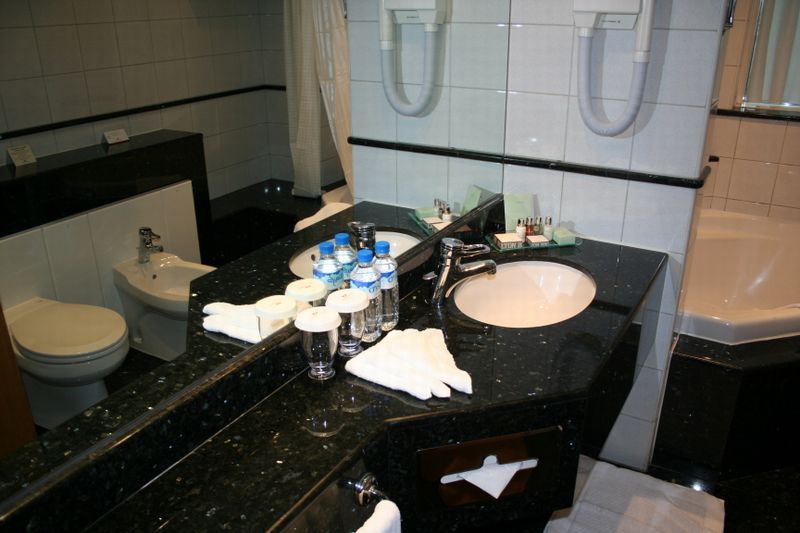 Large bathtub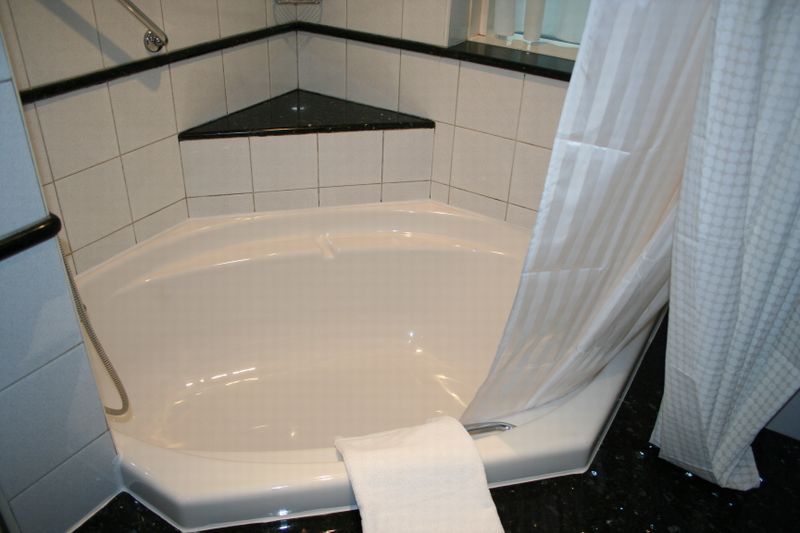 The Crowne Plaza might not be the newest and shiniest DXB hotel, but for 5000 points and upgraded to the suite, it was one of the best bargains ever. There is also a McDonald's downstairs that is open late in case the room service feels too expensive. Also a bar downstairs, seemed basically like a pick up joint like most DXB hotel discos. The lobby lounge looked like one too…
CX F was certainly great, and I'm glad to see it has not gone down with their J and Y offerings that are nothing to write home about anymore. Crowne Plaza Dubai was a bargain for the PointBreaks deal, but there are probably better options if paying
Hope you enjoyed.
Lufthansa747