A couple of months ago, we decided to spend a week of holiday in Greece. With so many islands to choose from and so many special offers being published by various travel agencies it was some hours of work to pick a trip that we both liked at also the right price.
In the end we decided to go for an 8 day trip to Corfu, flying with Arkefly on a direct flight and back on Arkefly via Zakynthos. Besides a great holiday it would also mean a new airline for the log and 2 new airports with CFU and ZTH. The equipment should be Boeing 737-800, but Arkefly has a single 757-200 on lease for the summer. I did cross my fingers as the 757-200 is not covered yet. The -300 is covered some years ago on DE to PMI.
Anyway, enough about possibilities and probabilities, let's go on holiday!
On June 27th we were about to fly with OR203 departing from AMS at 09.00hrs LT. Our travel-agent advised us to be at the airport 2,5hrs before departure. Since it was our holiday, we went to AMS in time to match this, as we would not have to rush whatsoever.
So around 06.30hrs we arrived at the airport and I parked my car in the parking of my office and we took the Schiphol Sternet bus-service to the terminal.
Check-in can only be done at the airport with Arkefly so we headed to de counters, where we did not need to wait for more than 2 minutes.
Without asking we got seats 26E & 26F so we would have a window seat! It was quite a walk back from the check-in to the security-control for Schengen flights.
Since we had some time to spend, we bought some hot chocolate and a huge coffee at Starbucks and found some very nice relaxing seats to drink our stuff.
After a while we headed for the respective gate, which was D66.
Our bird waiting at the gate
Flight : OR 203
Stretch : AMS-CFU
Date : 27-jun-2009
Aircraft : Boeing 737-8K5
msn : 35100/2424
Registration : PH-TFA
Delivered : 08-NOV-2007
Seat : 26E
Load : 100%
Gate : D66
6th flight on the 738 and the first on this machine
Boarding started in time and parents with small children were asked to board first. After this 'normal' passengers could board this quite new Boeing 737-800. With row 26 it took us a while before we reached our seats. We sat down and although officially I had the window seat, I gave it to my GF. Nice isn't it
Legroom was tight but ok. I am 1.91mtr so all Y-seats are tight for me. My GF had no problems with legroom so it was ok.
When boarding finished we were pushed back from the gate and the safety briefing was shown on the overhead screens.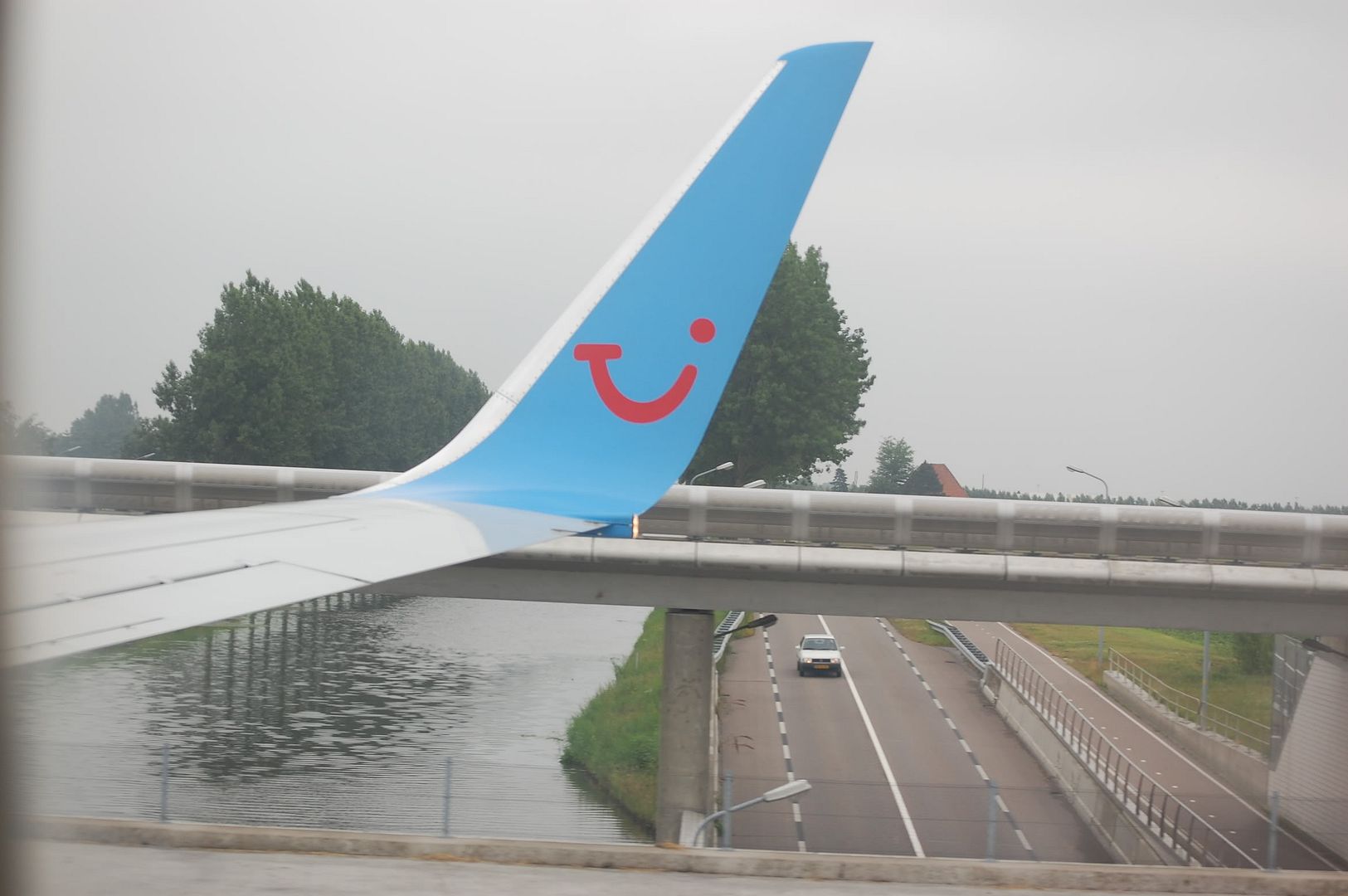 Crossing roads and water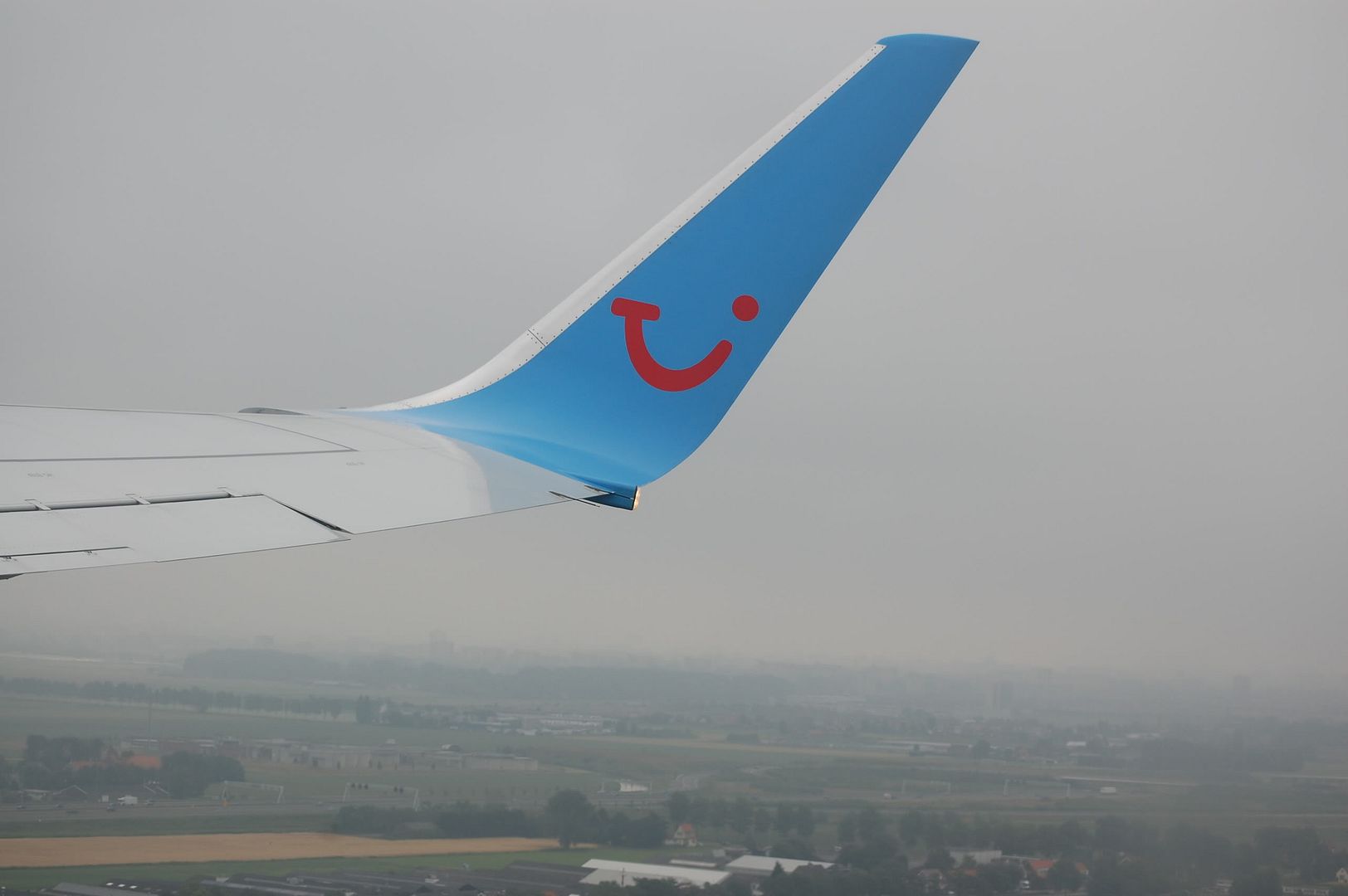 and take off
Taxi time was long, as we were assigned rwy 36L, the Polderbaan. We made a rolling start and took of in the Northern direction. Soon we turned eastbound towards the German borders.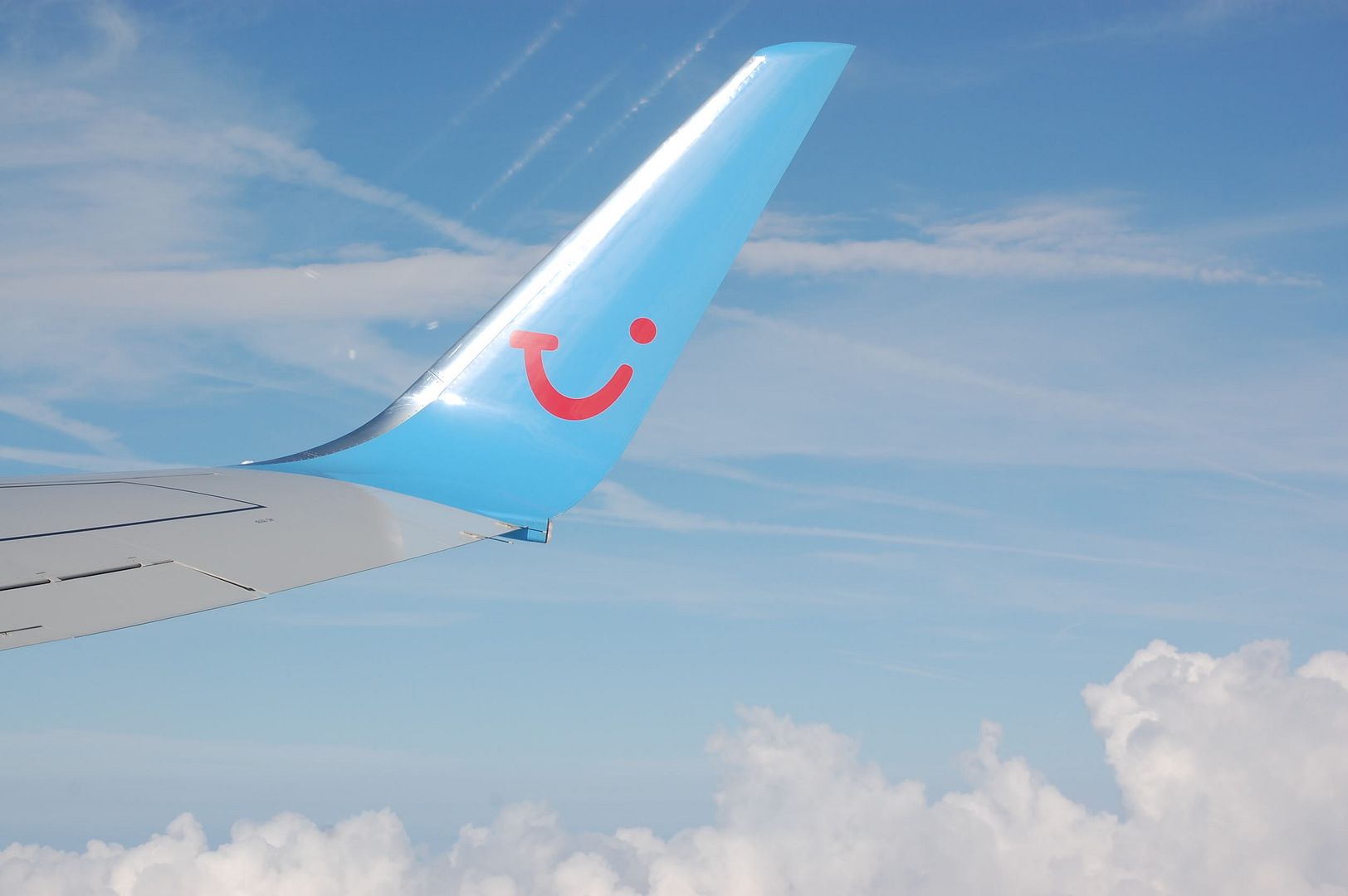 The Cockpit crew on this flight was all Dutch, and the 4 female F/A's also. Service was BOB and commenced after 45 minutes of flight. We decided to order a sausage roll and some fruit juice. The roll was very hot and tasty, so all ok for us!
Our route roughly took us over CGN, STR, INN, VCE and along the Italian East coast down to Bari.
on board service
City of Bari with the Airport
Nice skies today!
From there we crossed the Adriatic Sea and started to descent into CFU airport.
Our approach was over water so we only saw the water coming closer and closer. And just before we landed we saw land. Quite a nice approach I must say!
Water getting closer and closer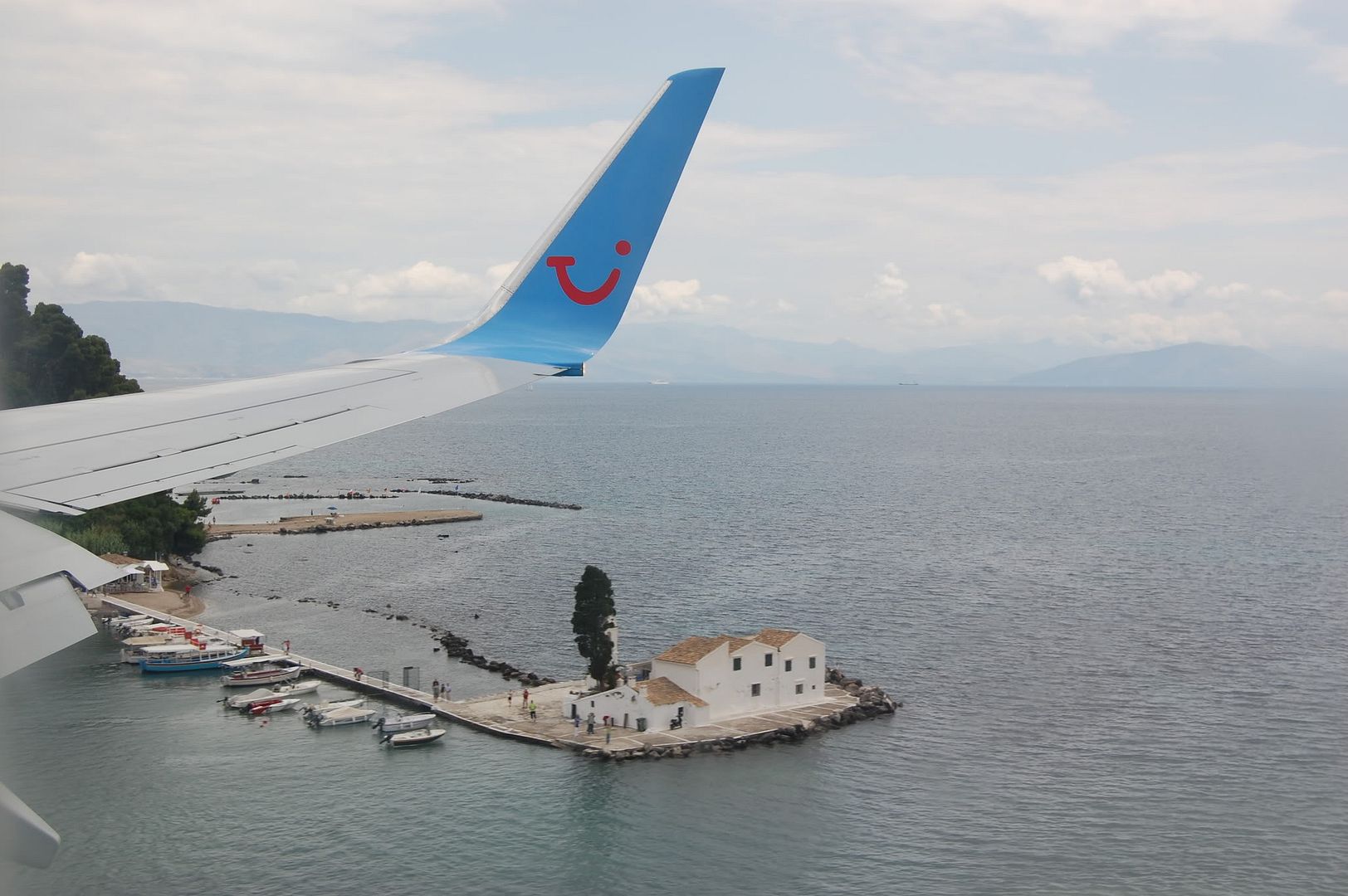 First sighting of Corfu Island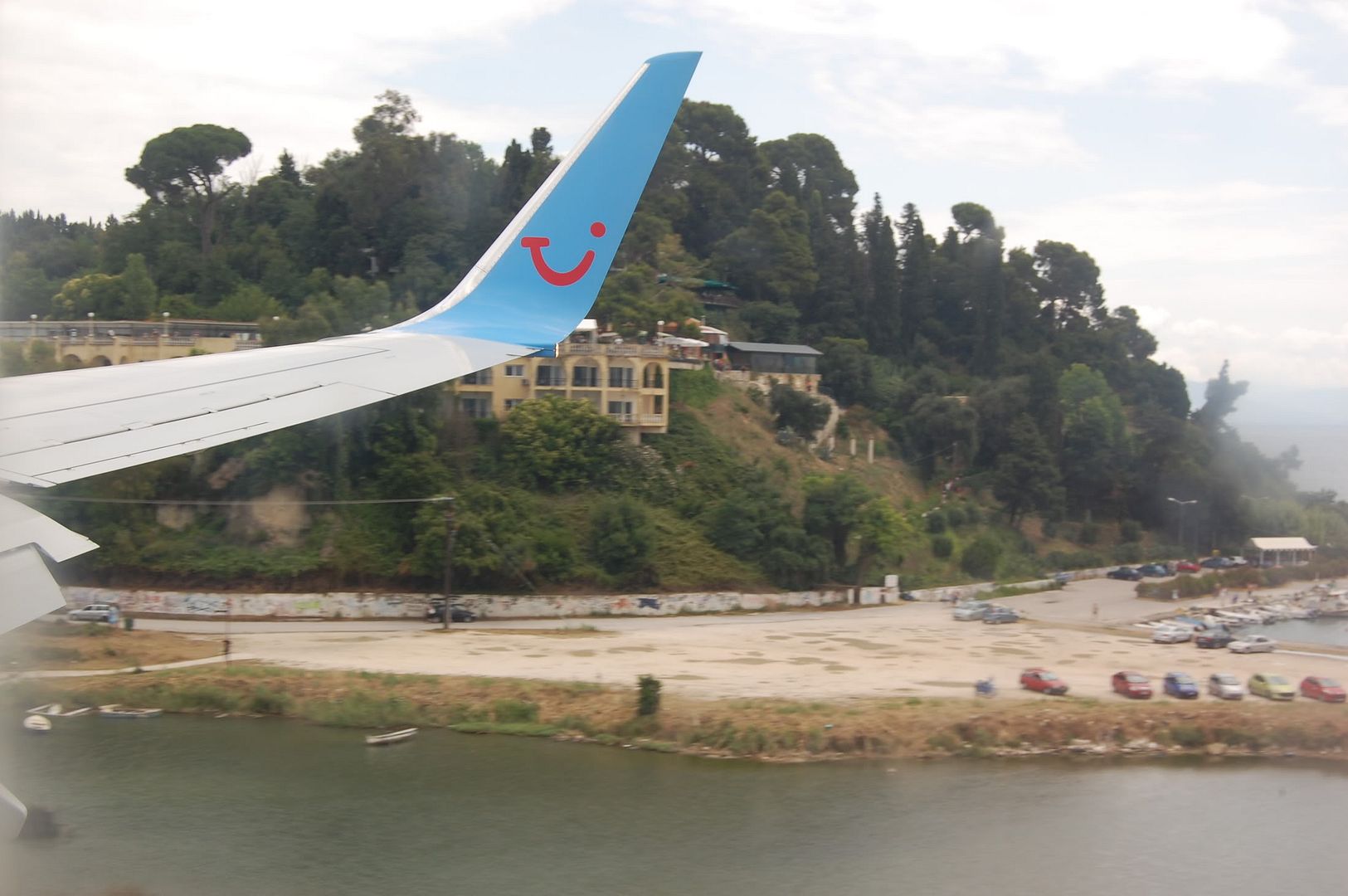 Only seconds later.....
.....we landed on Corfu
Touch-down was rough and breaking hard and loud. Fortunately no applause after landing, as I really hate this!
We taxied to our stand and left the airport via the rear stairs. Some pics and on to the bus which took us to the nice small terminal of CFU airport.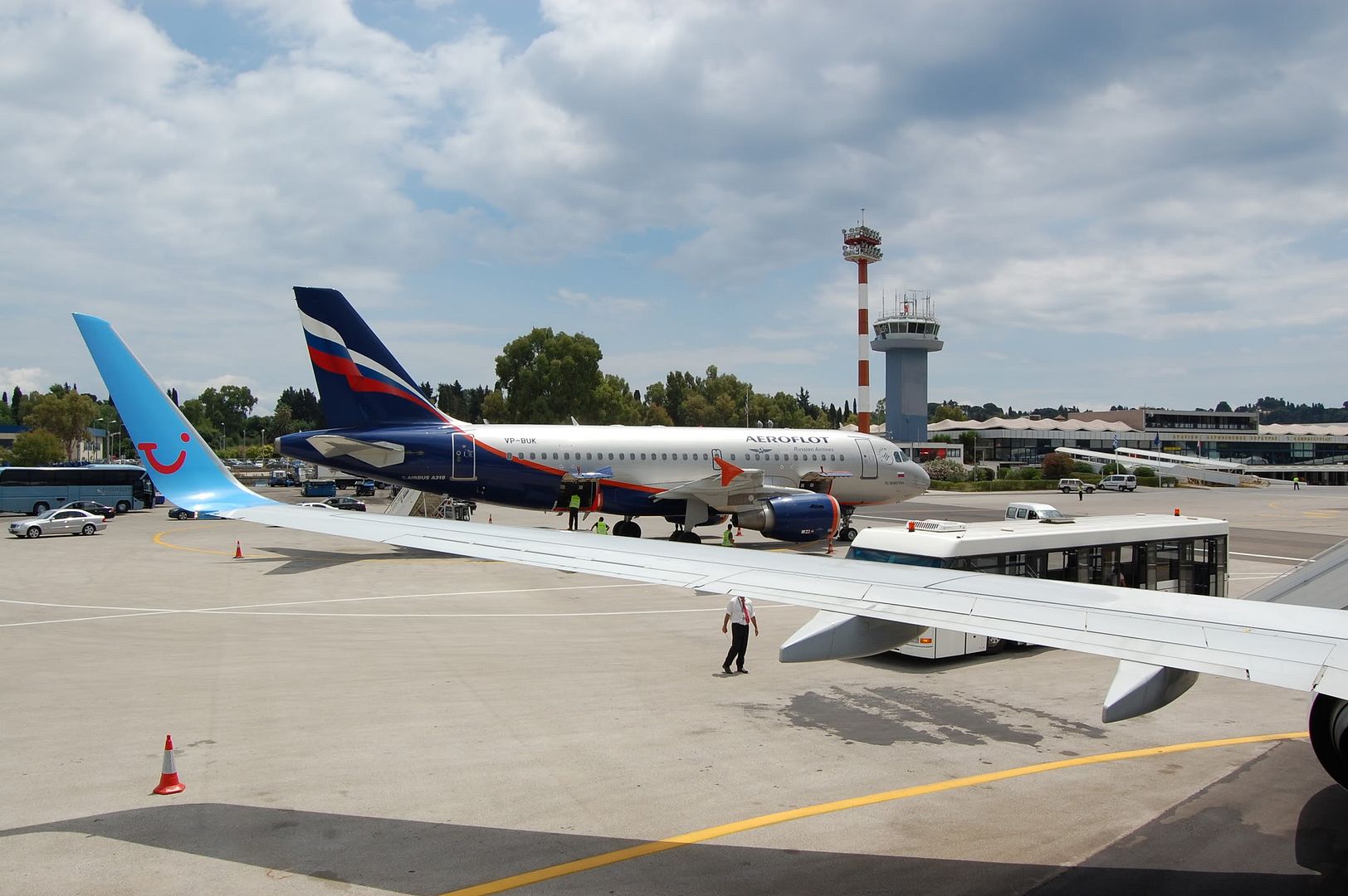 Aeroflot was also present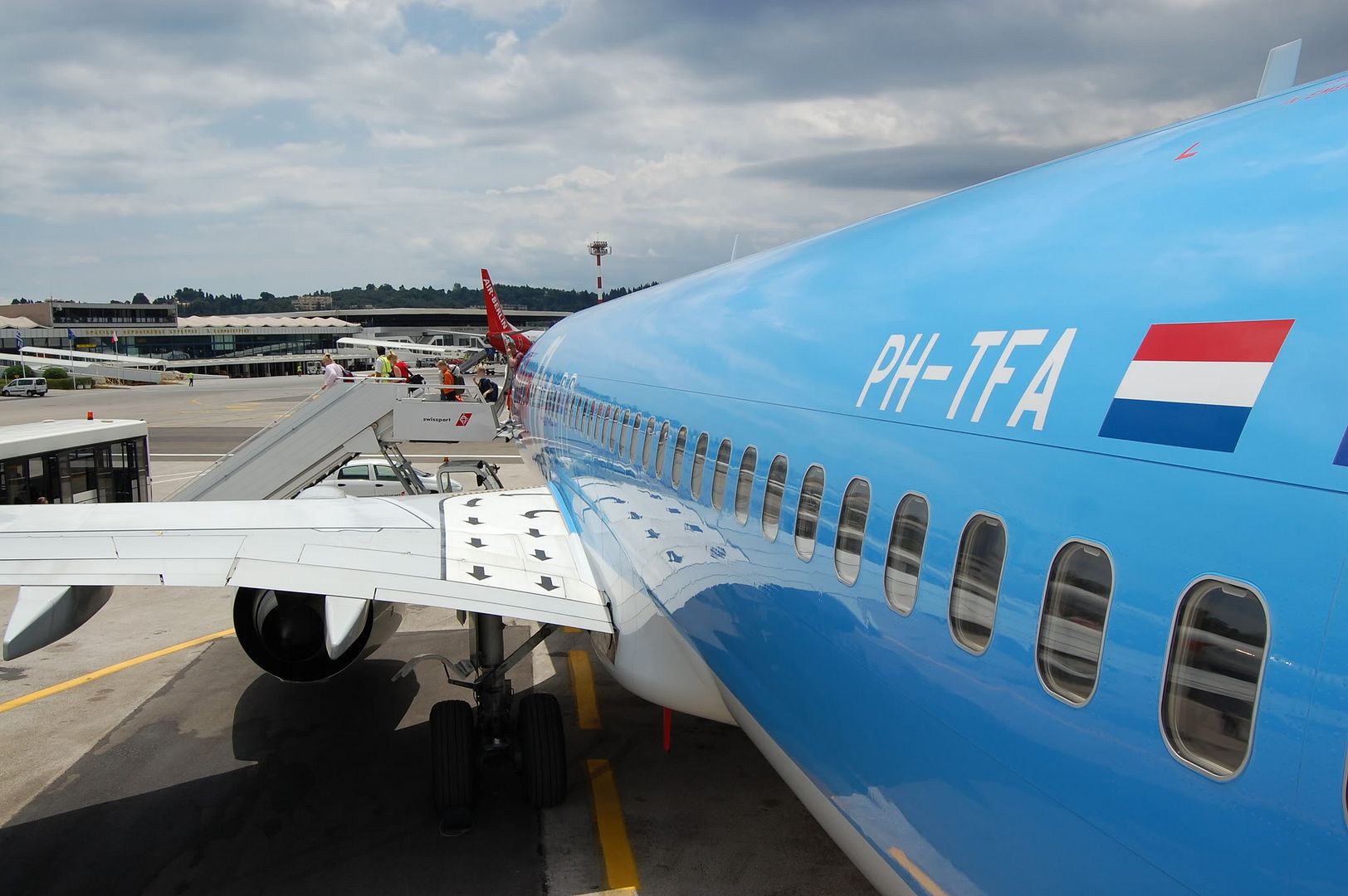 nice angle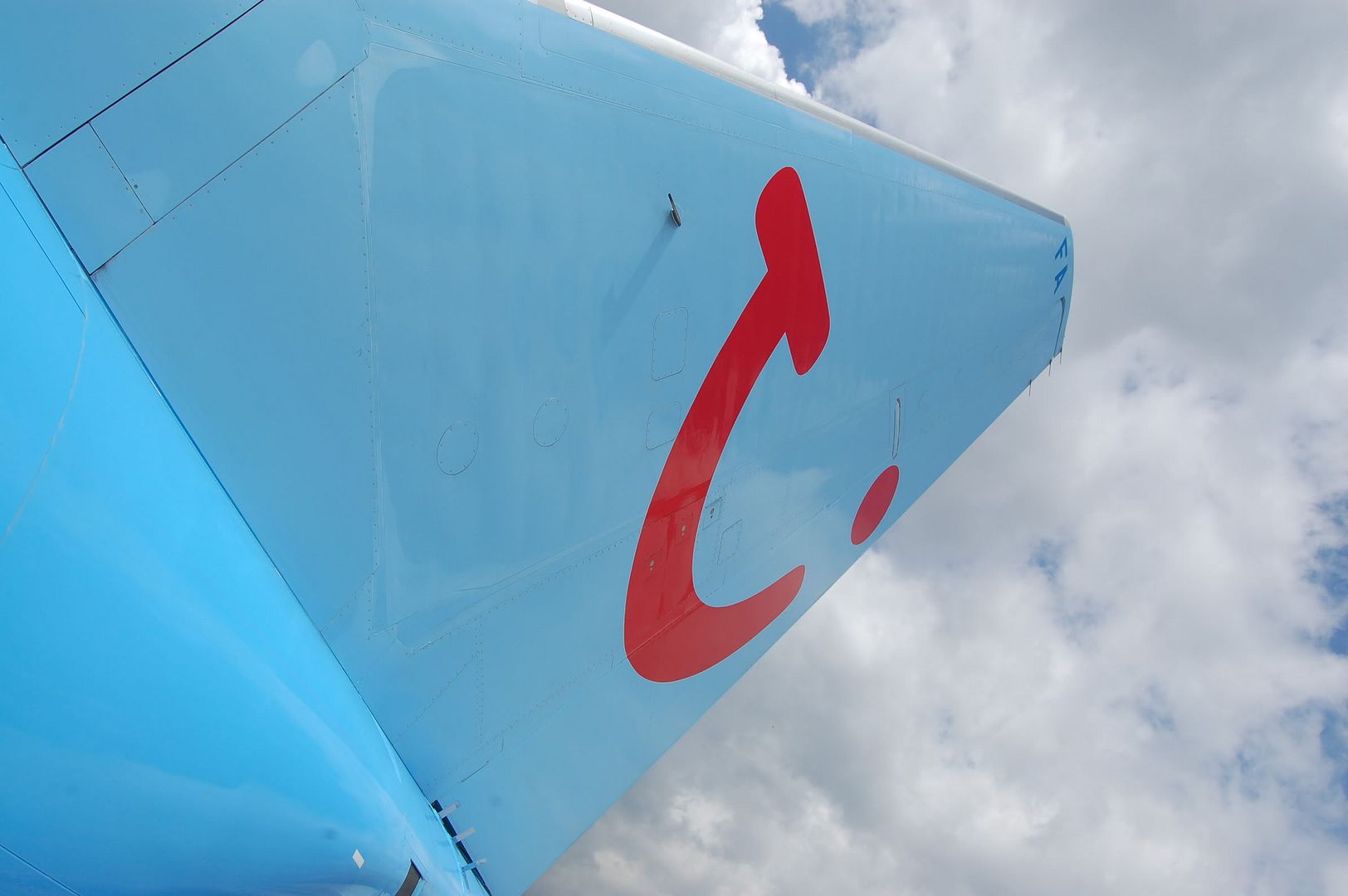 strange angle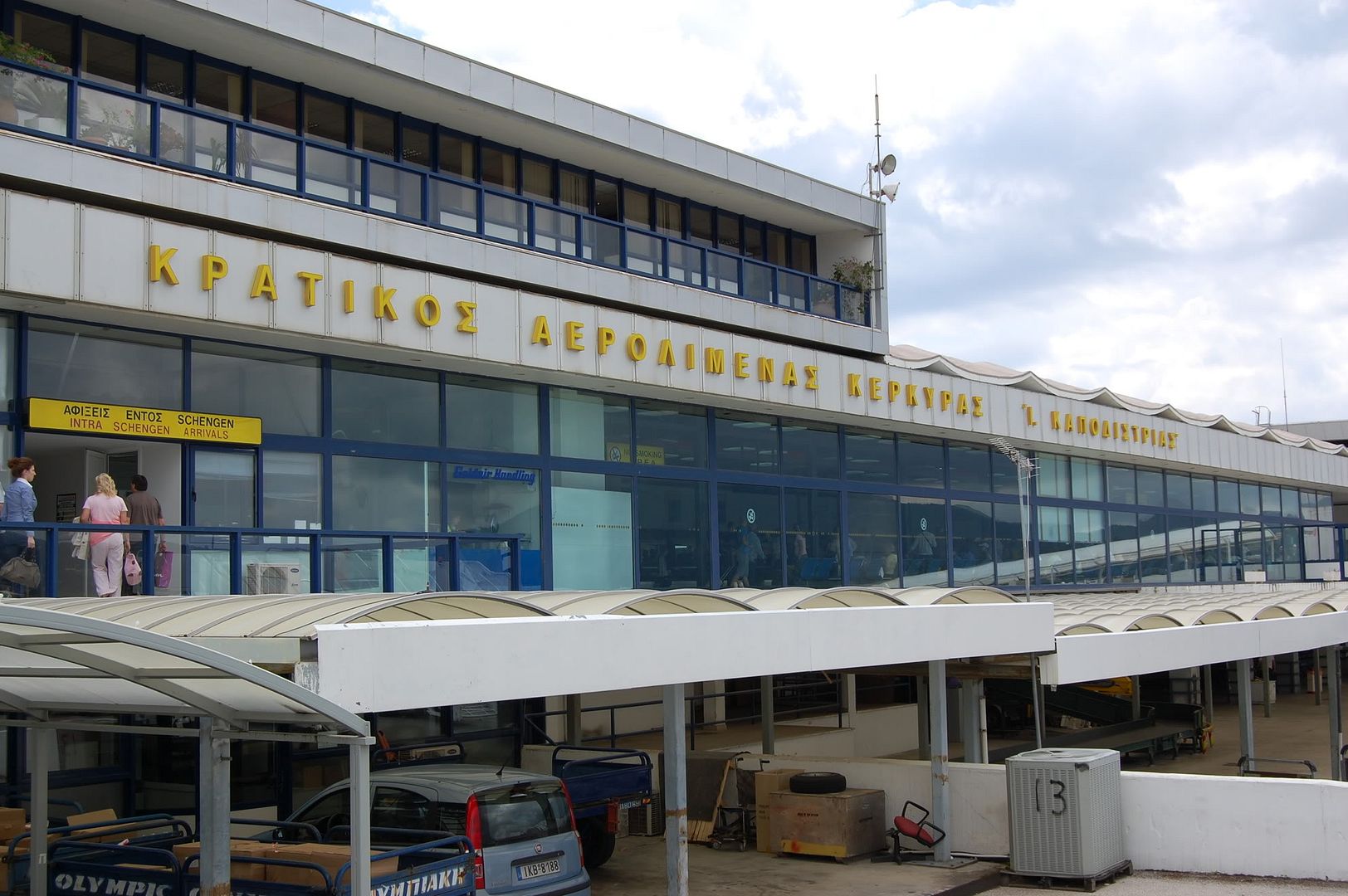 Terminal building
Apron view with dark clouds partly covering this mountain
We were picked up by a bus to bring us to the hotel. It took over an hour for the bus to wait since some VIP's needed to go to CFU also. Local authorities closed all roads for this. In the end we sat in the bus and drove off to the hotel. And we saw the VIP plane parked….. It was our own Dutch Royal Fokker 70 PH-KBX……………………… Stupid Dutch…….
Mr. Jaap de Hoop-Scheffer was on board for some meeting…..
Nevertheless we had a great stay on Corfu, which really is a beautiful island. Also Corfu Town is nice and worth a visit or two. Time went bye quick and before we knew we were back at the airport for check-in for our CFU-ZTH-AMS flight back home.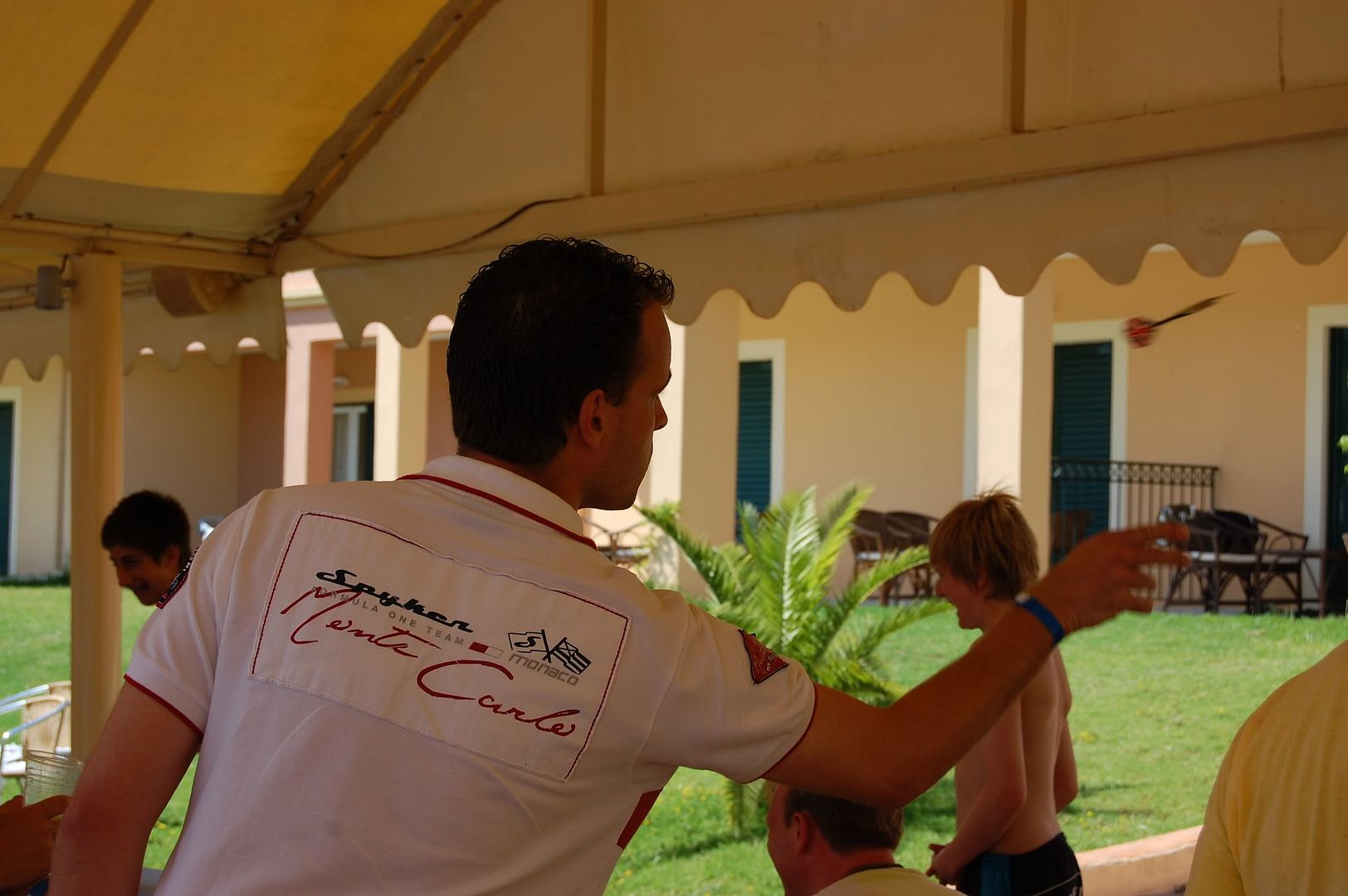 D-ALCE playing darts in the hotel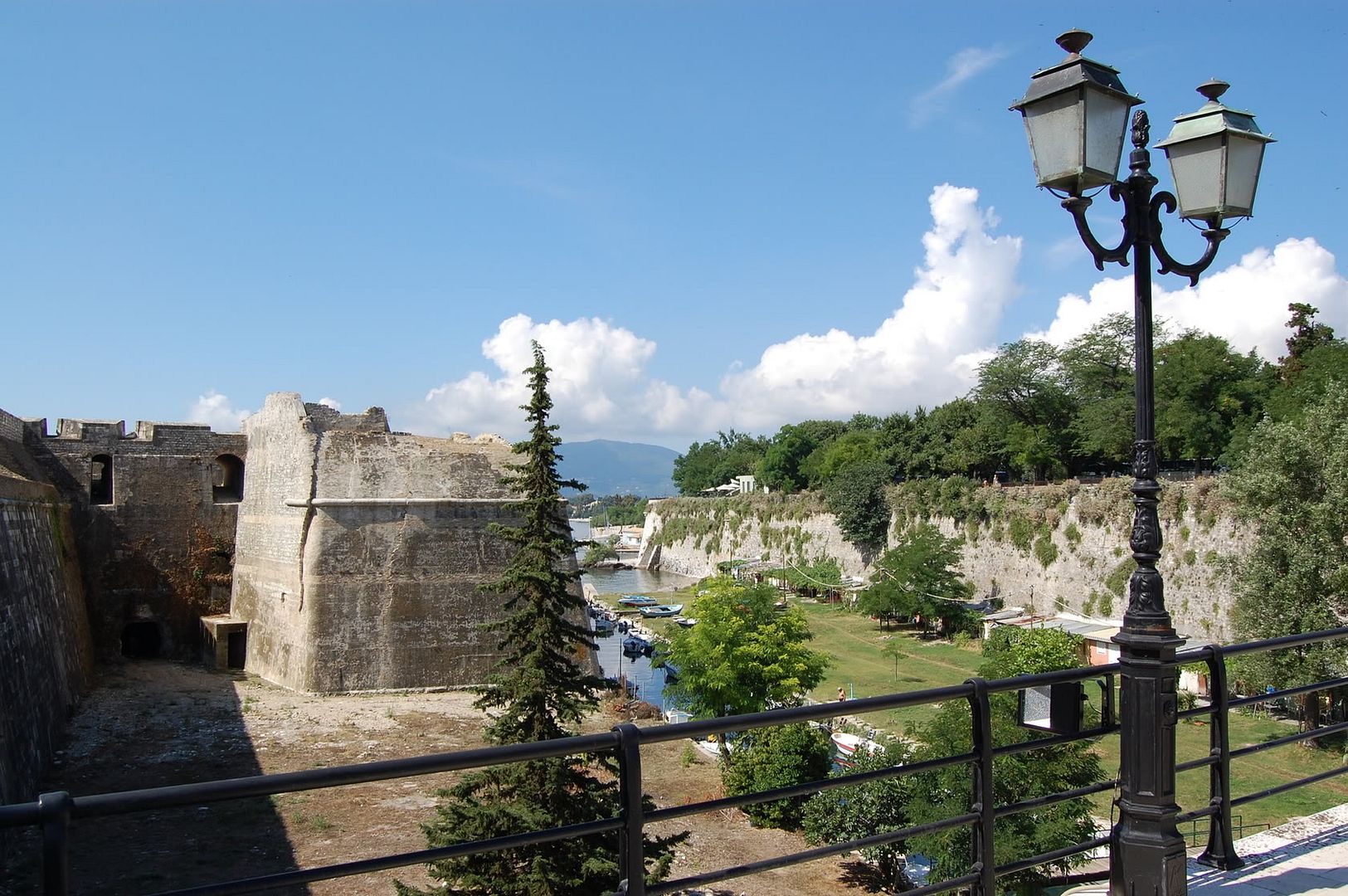 Old Fortress in Corfu-Town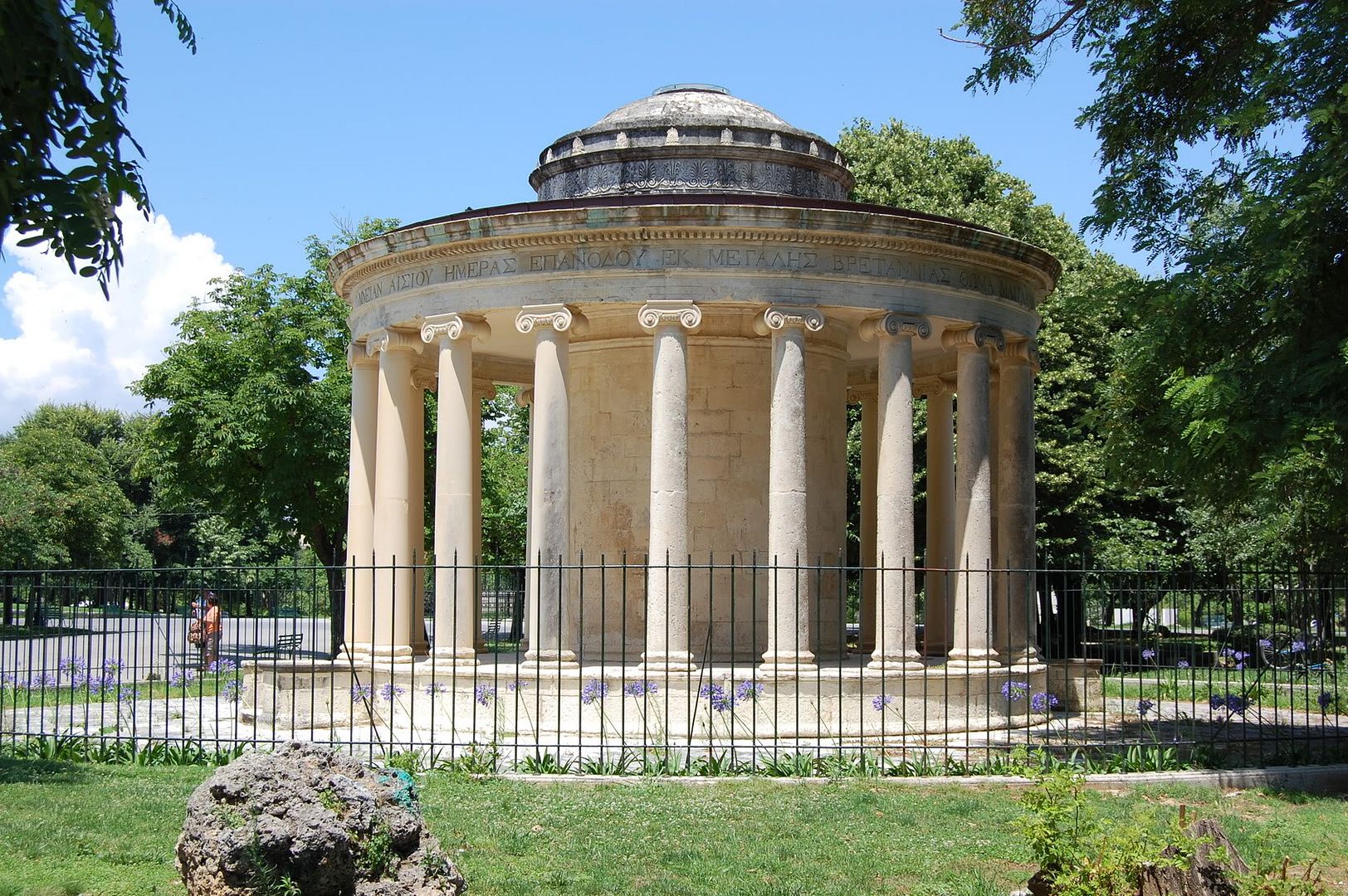 Something old as well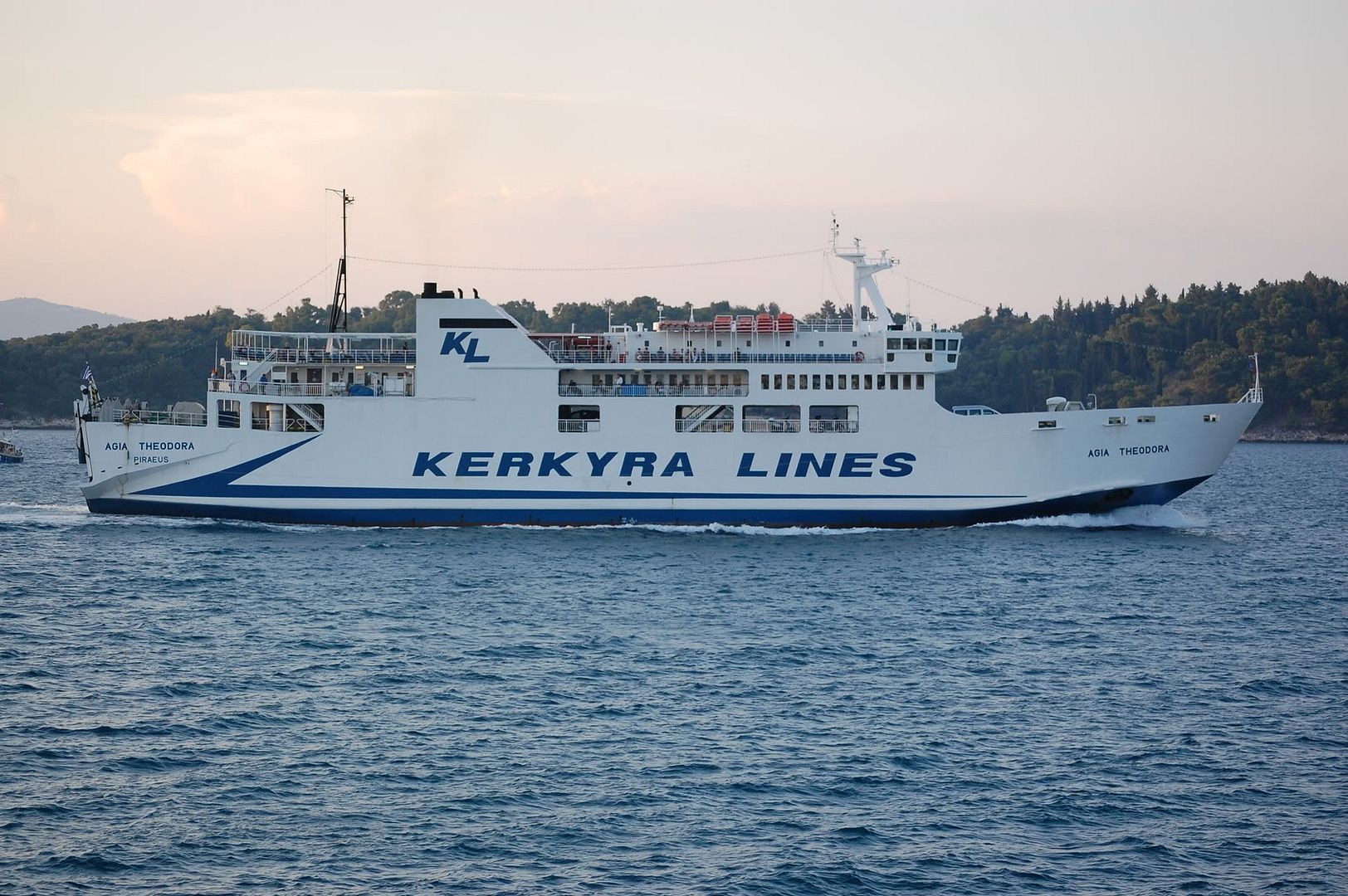 Corfu Ferry
This small boat ferries between Corfu-Town and Paxos island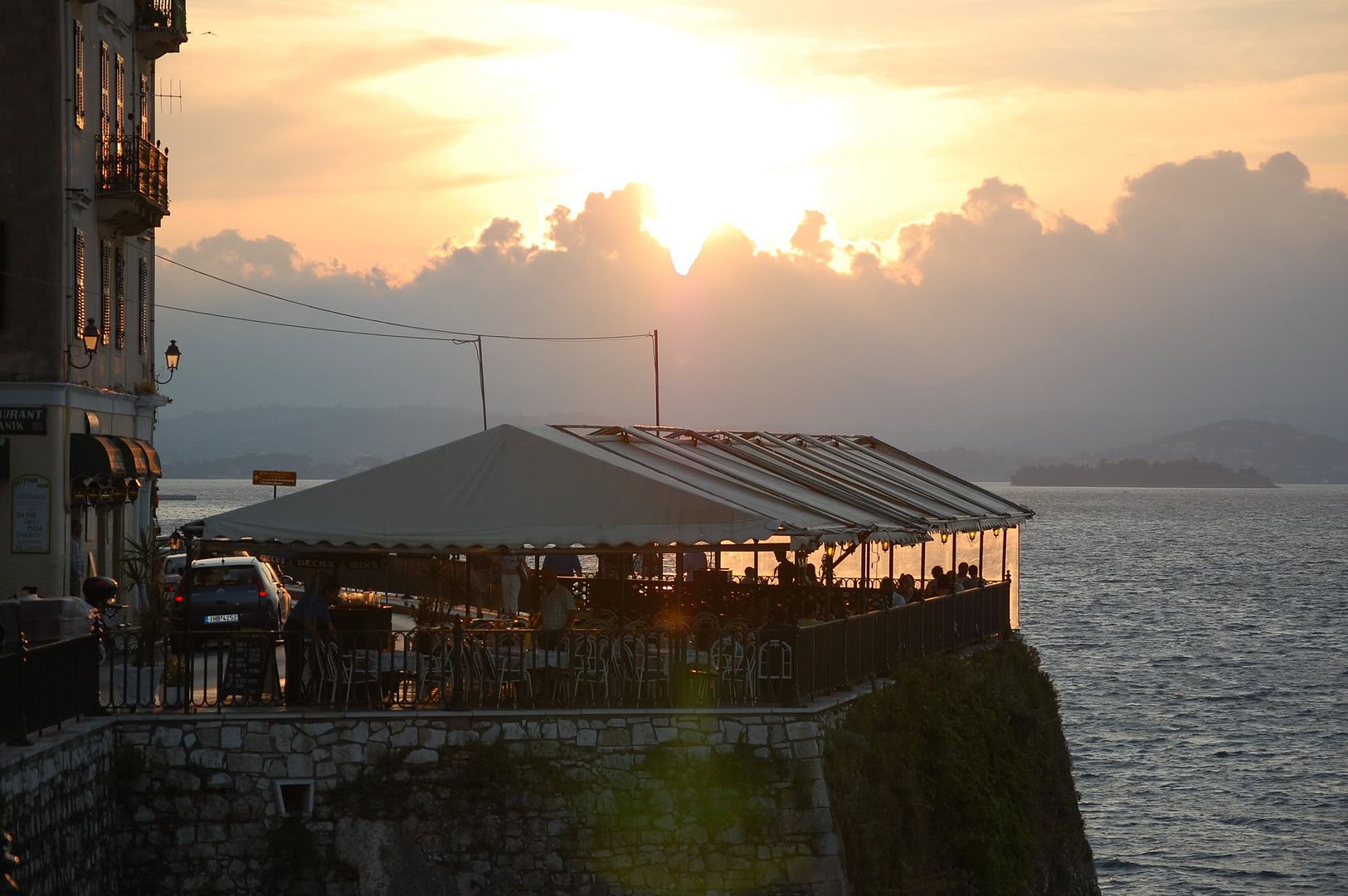 Last light of the day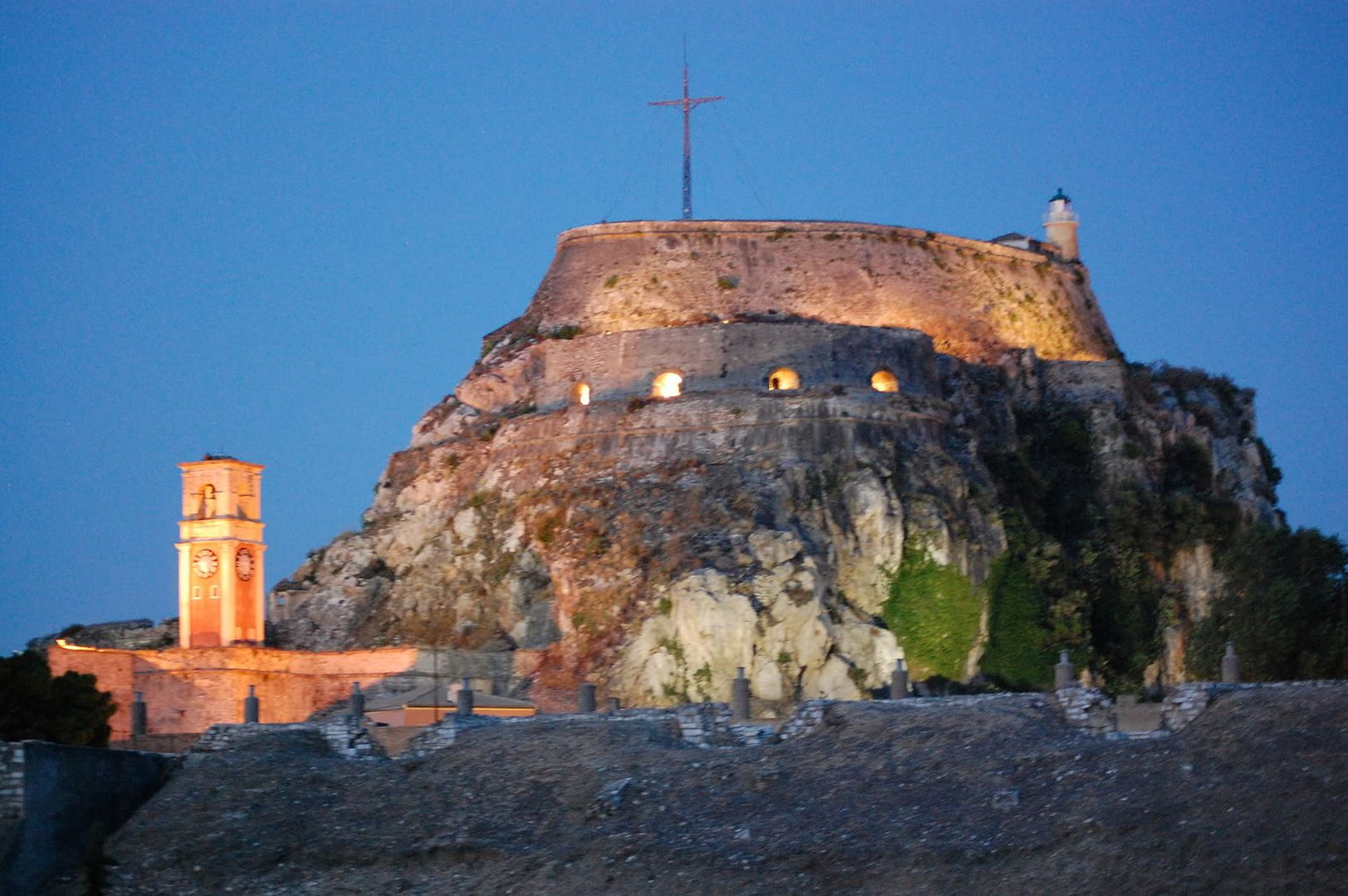 The Old fortress again (sorry for the blurry pic, no tripod with me)
Check-in procedures in CFU were done slightly different than in AMS or ZRH for example.
You put your suitcase on the belt, and they weigh it. After this they tag it and you take it off again. Next suitcase, same story. After you receive your boarding passes you take your own suitcases to the scanning area, where they compare your boarding pass with the tag on your suitcase. After this you are done with check-in. it sounds very time-consuming but honestly it was rather quick.
Soon there-after our aircraft came in, and not to my surprise it was PH-TFA again.
The runway taken from the bus on our way to the airport. That's close to the road!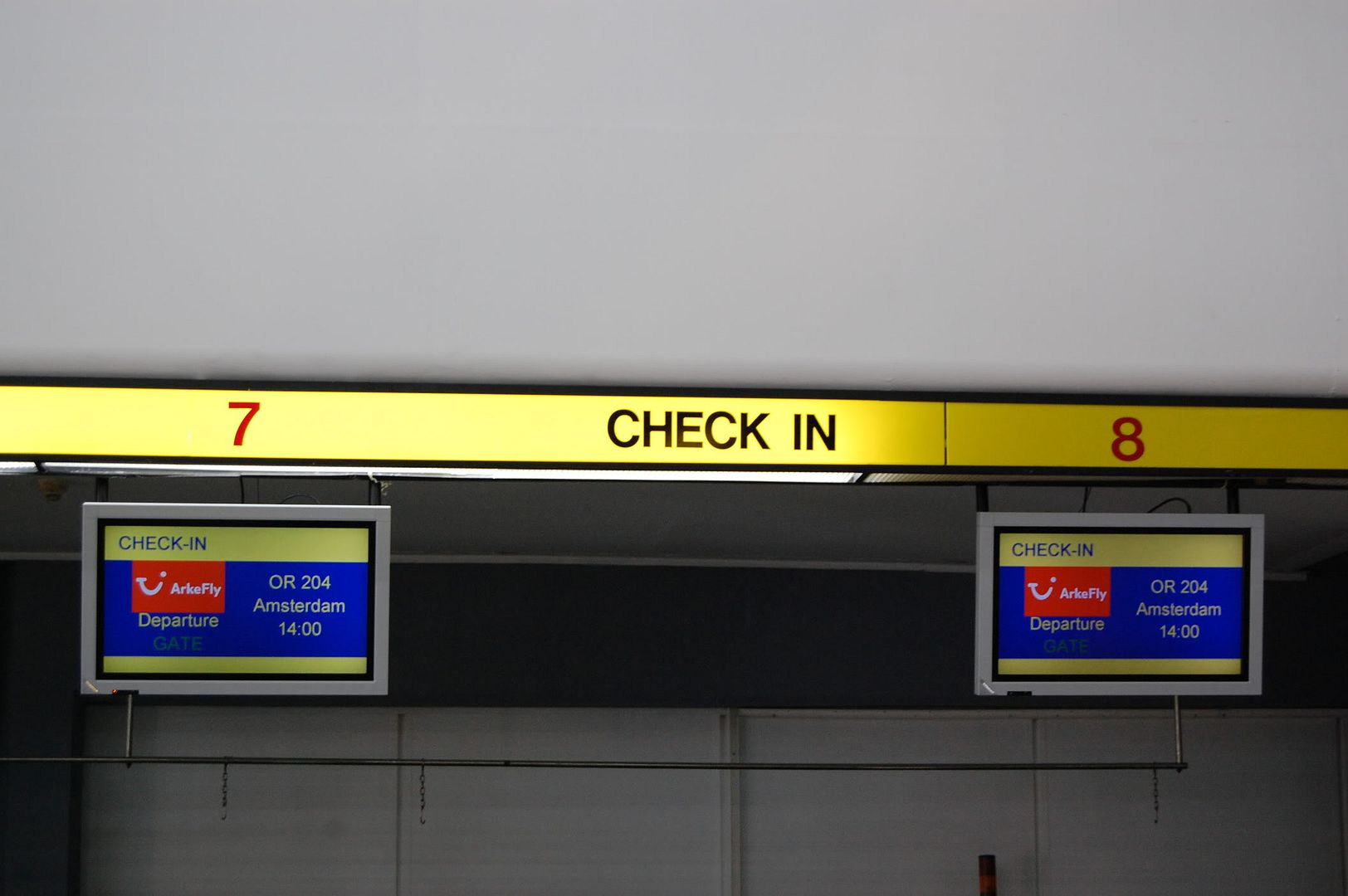 Check-in desk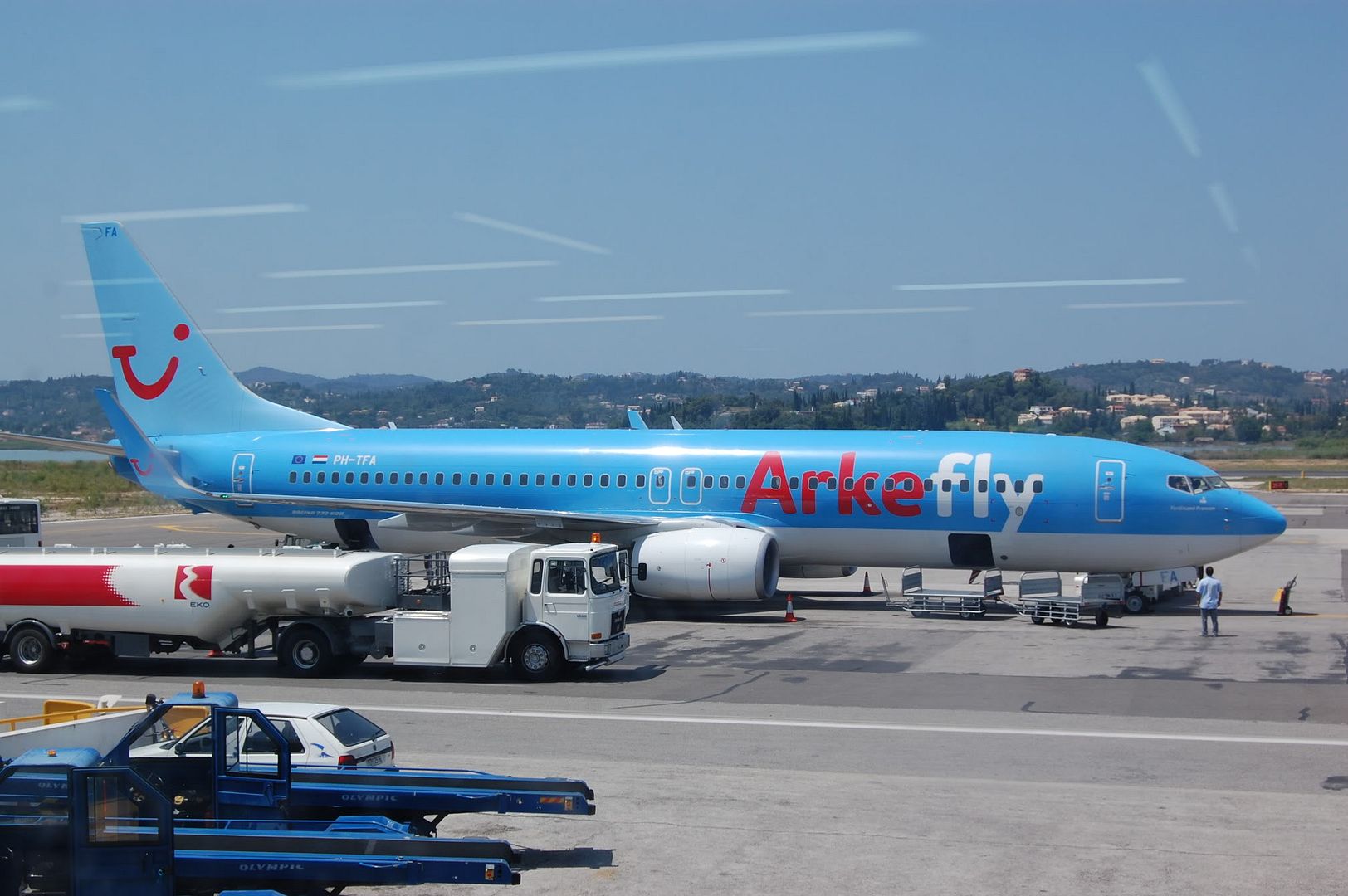 PH-TFA waiting for us
different angle
Flight : OR 203
Stretch : CFU-AMS
Date : 04-jul-2009
Aircraft : Boeing 737-8K5
msn : 35100/2424
Registration : PH-TFA
Delivered : 08-NOV-2007
Seat : 29F
Load : 70%
Gate : 1
7th flight on the 738 and the second on this machine
Boarding soon started and we were bussed to the aircraft. With row29 we decided to board via the rear-stairs again and took our place. This time I sat on the window-seat, as we agreed earlier that day. Legroom was slightly worse on row 29 compared to row26 the week before.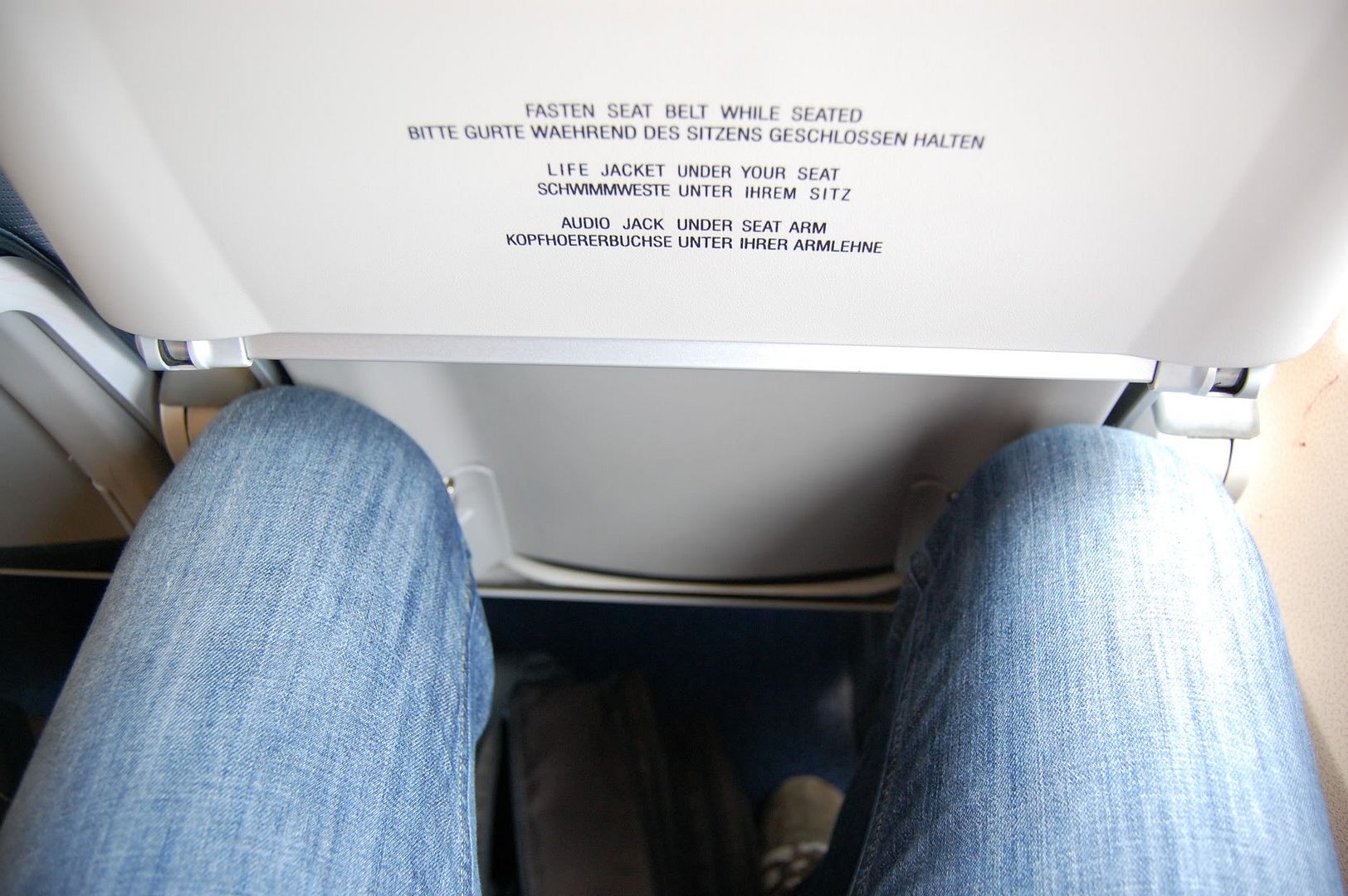 legroom
Aeroflot again
Greek airforce, operating classic aircraft, probably for forest fire detection or so
We expected the aircraft to be filled with some ZTH bound pax from AMS, but the plane was all empty. So I asked an F/A why this was. She replied with a big smile and answered that we would fly directly to AMS. 99% of the pax, including my GF were very happy, as we would arrive in AMS an hour and a half earlier. Only 1 guy was not happy…..it was me…..I would have loved to fly via ZTH, but not this time…..
Departure was scheduled 1400hrs LT, but boarding was completed around 13.20hrs. Ten minutes later our engines started up and we started our taxi to the runway. Safety demonstration was done manually this time, and we rocketed off back to AMS.
and take off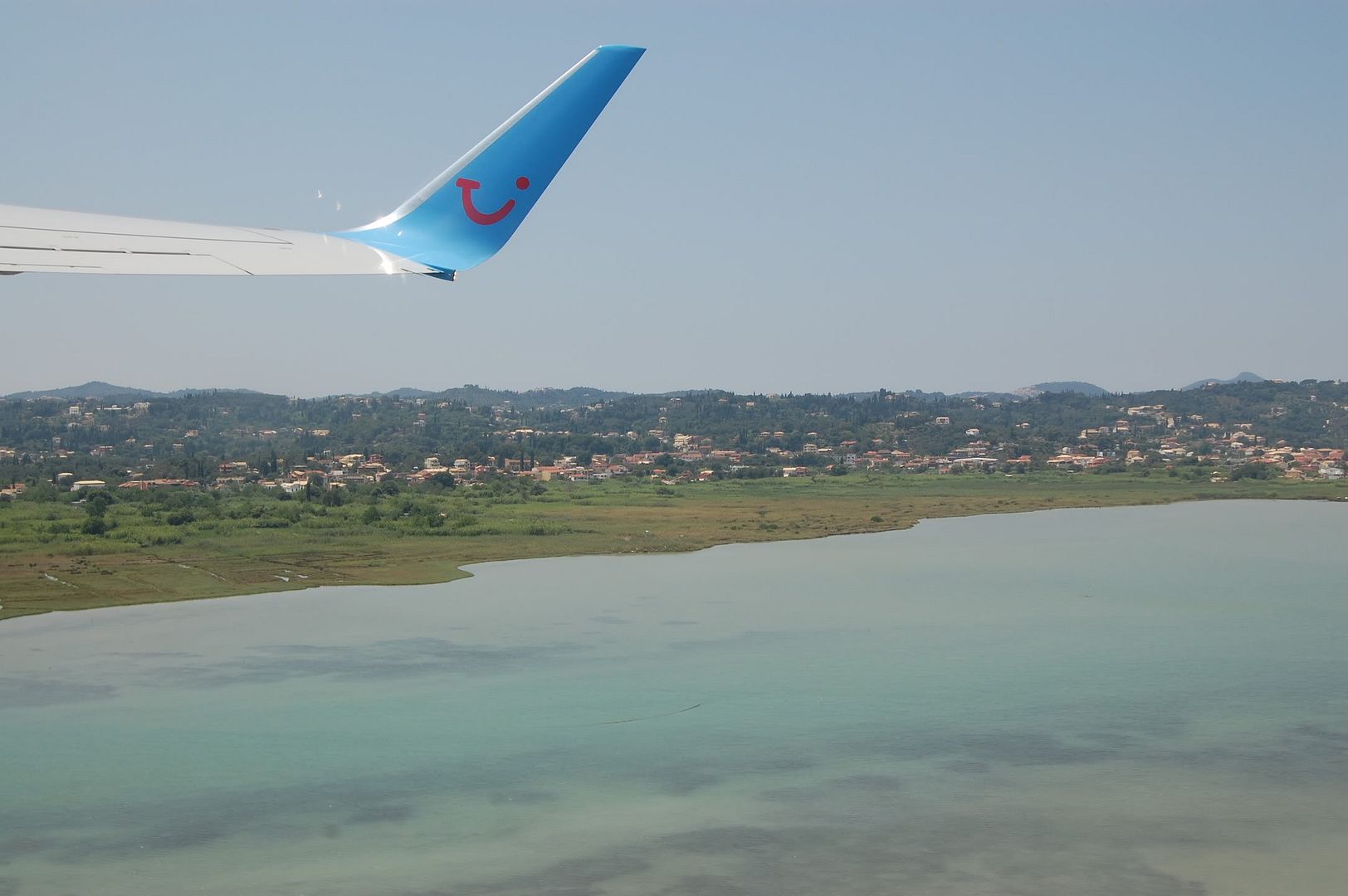 Crew was again all Dutch and service again superb!
Our flight path took us along the coastline of the Former Yugoslavia, with some nice views on Dubrovnik and Zadar. We made landfall near Pula, and flew over INN, Bavaria and turned western over Spa-Francorchamps circuit, ANR and RTM for a rwy 6 approach.
very small islands in the adriatic sea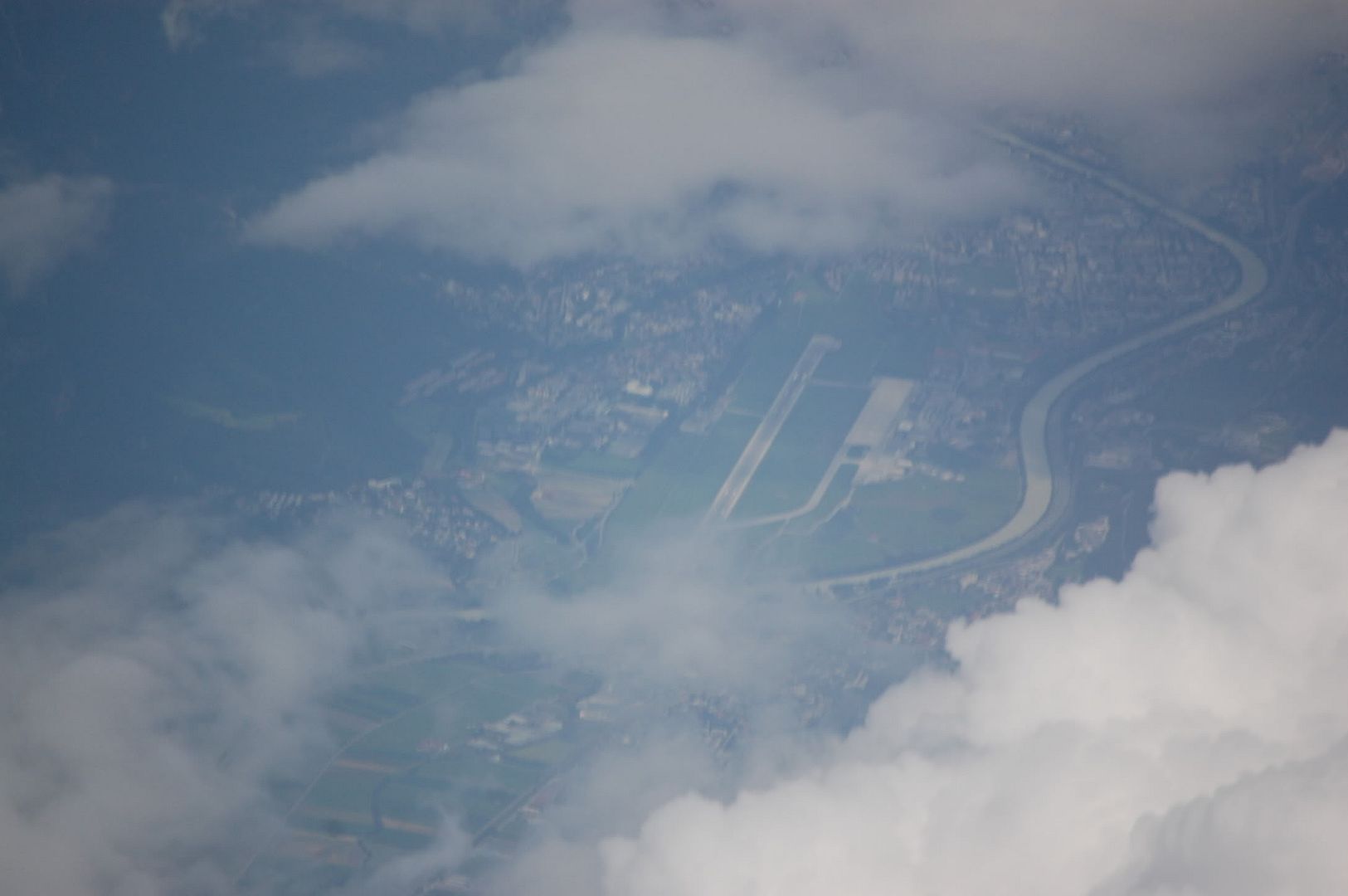 Must be INN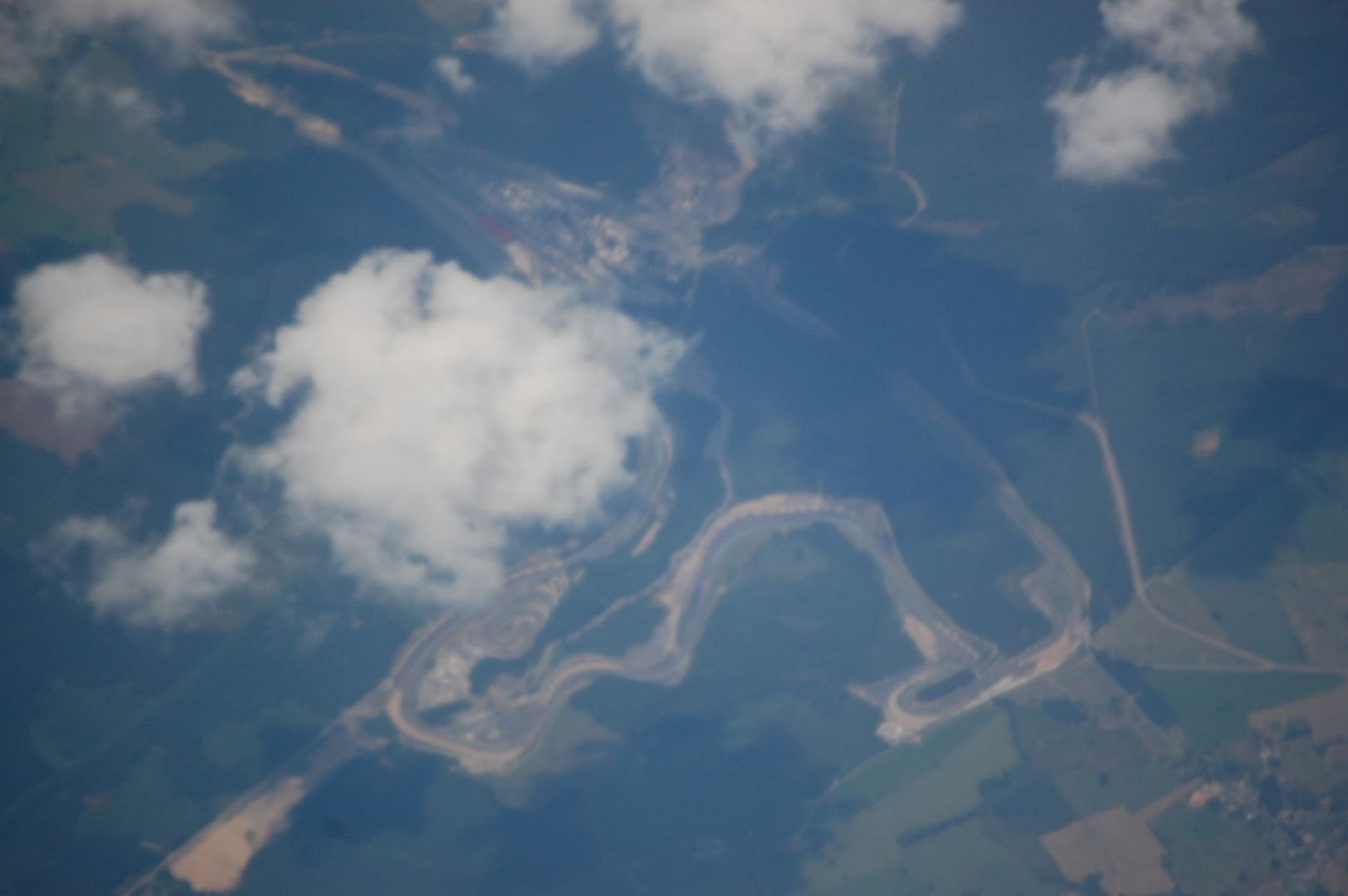 Spa-Francorchamps racing track
As we started our descent, I found it strange that we stayed on roughly 3000ft or so for too long.
And then I saw some rwy24 departures below us. We were assigned a different runway and we got a very very nice view of the airport and the city of Amsterdam.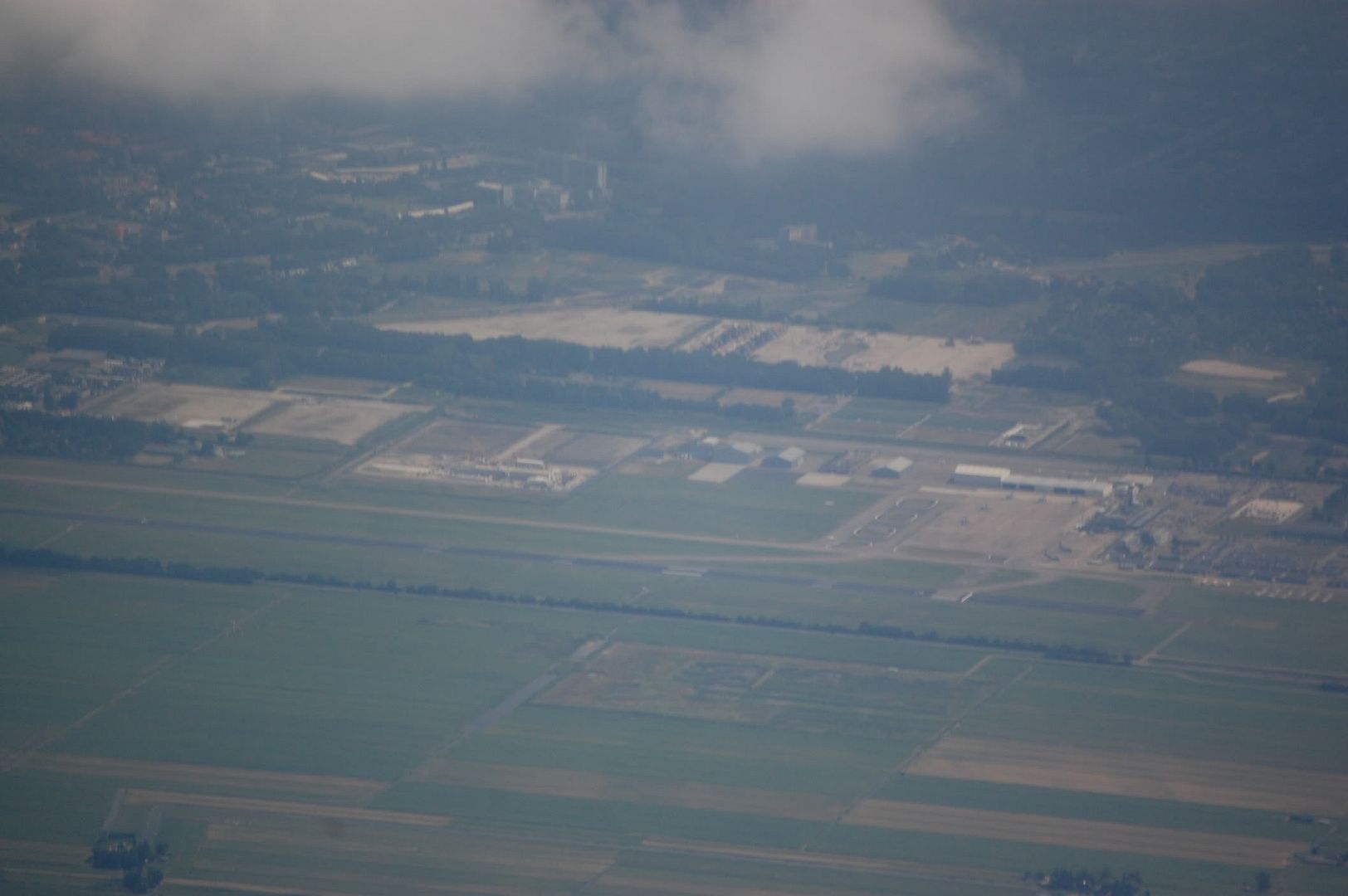 RTM airport
HV 737 outbound from AMS rwy 24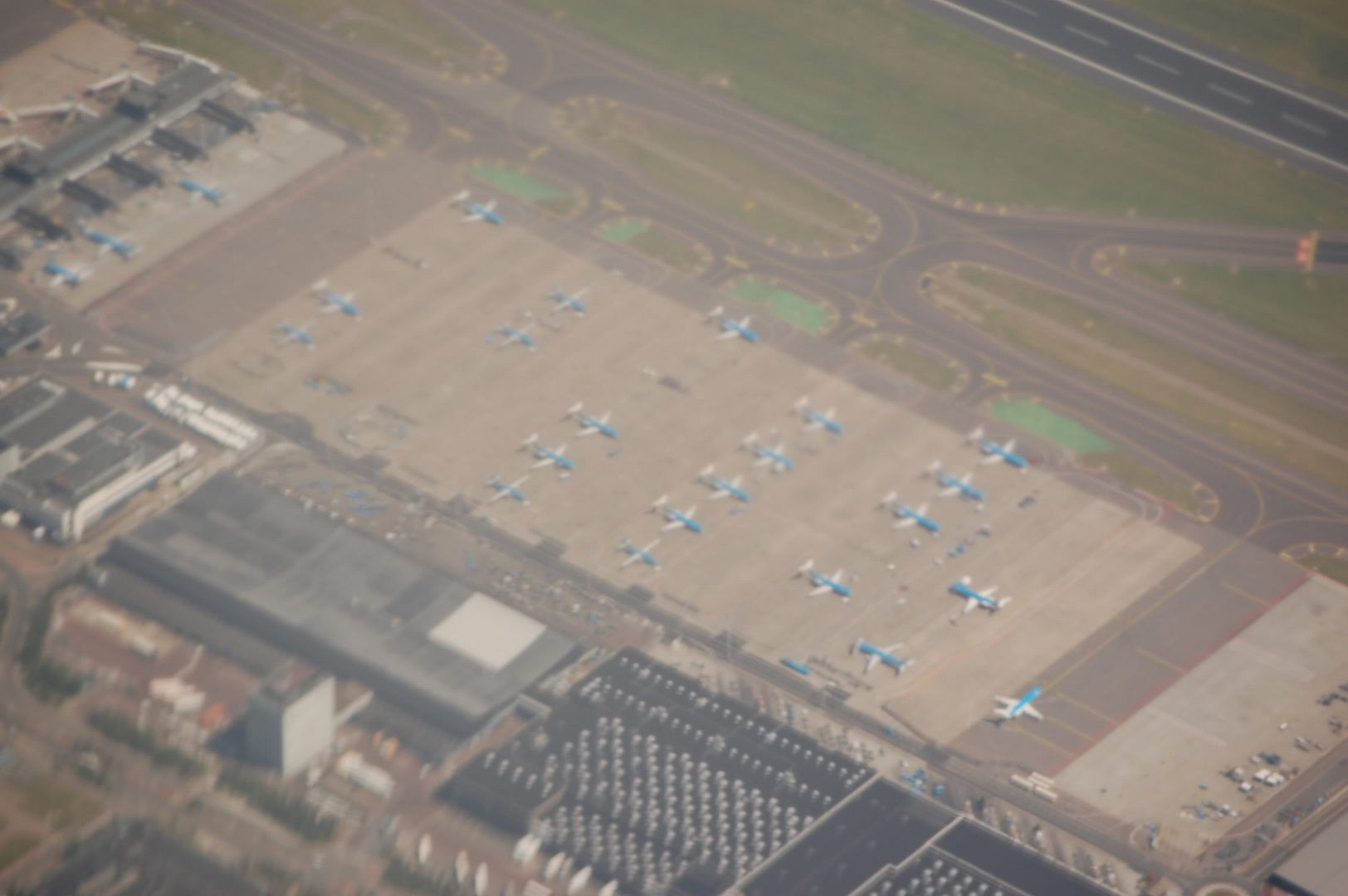 Comuter area AMS
simply stunning to see AMS from up here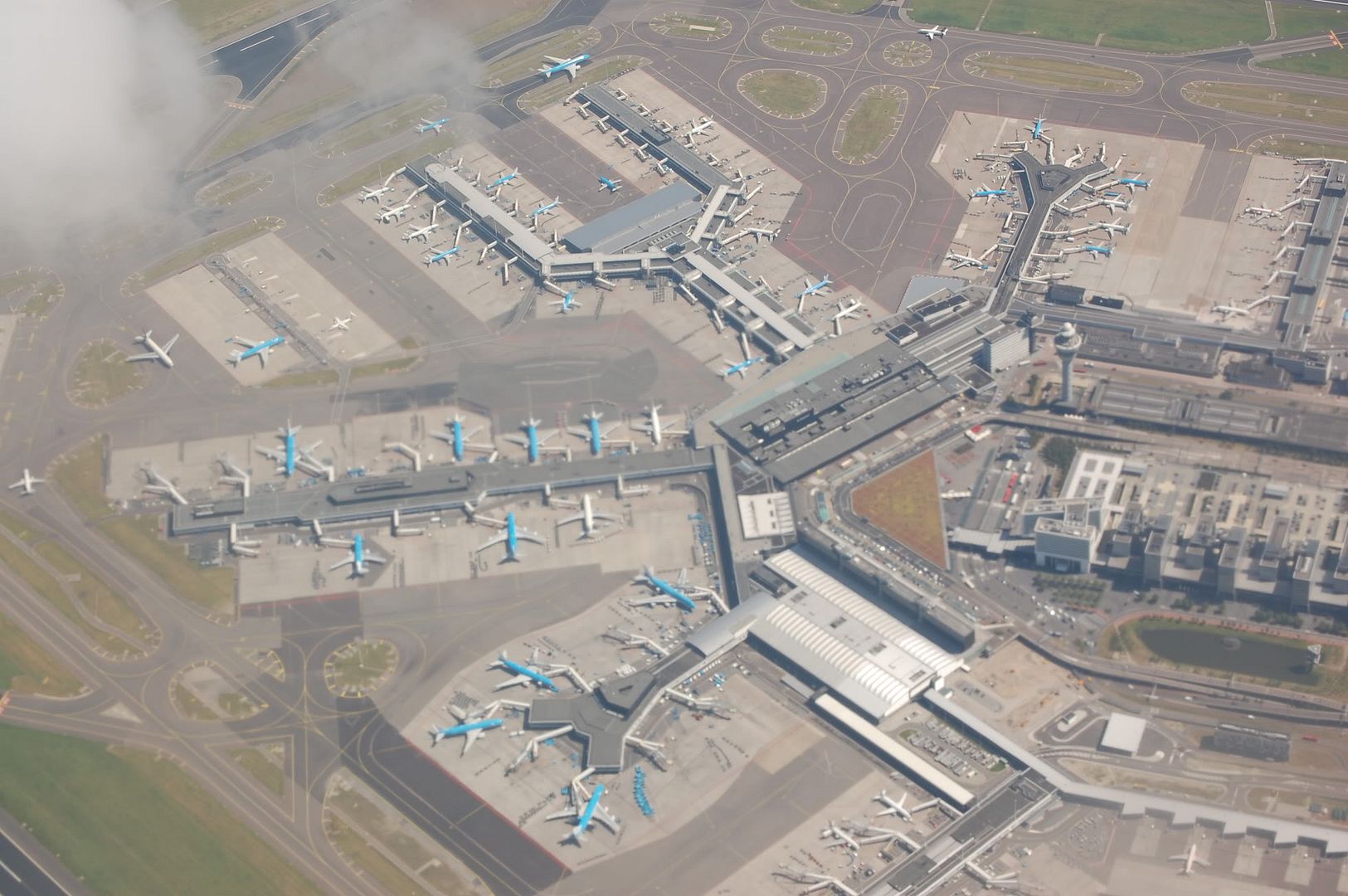 and again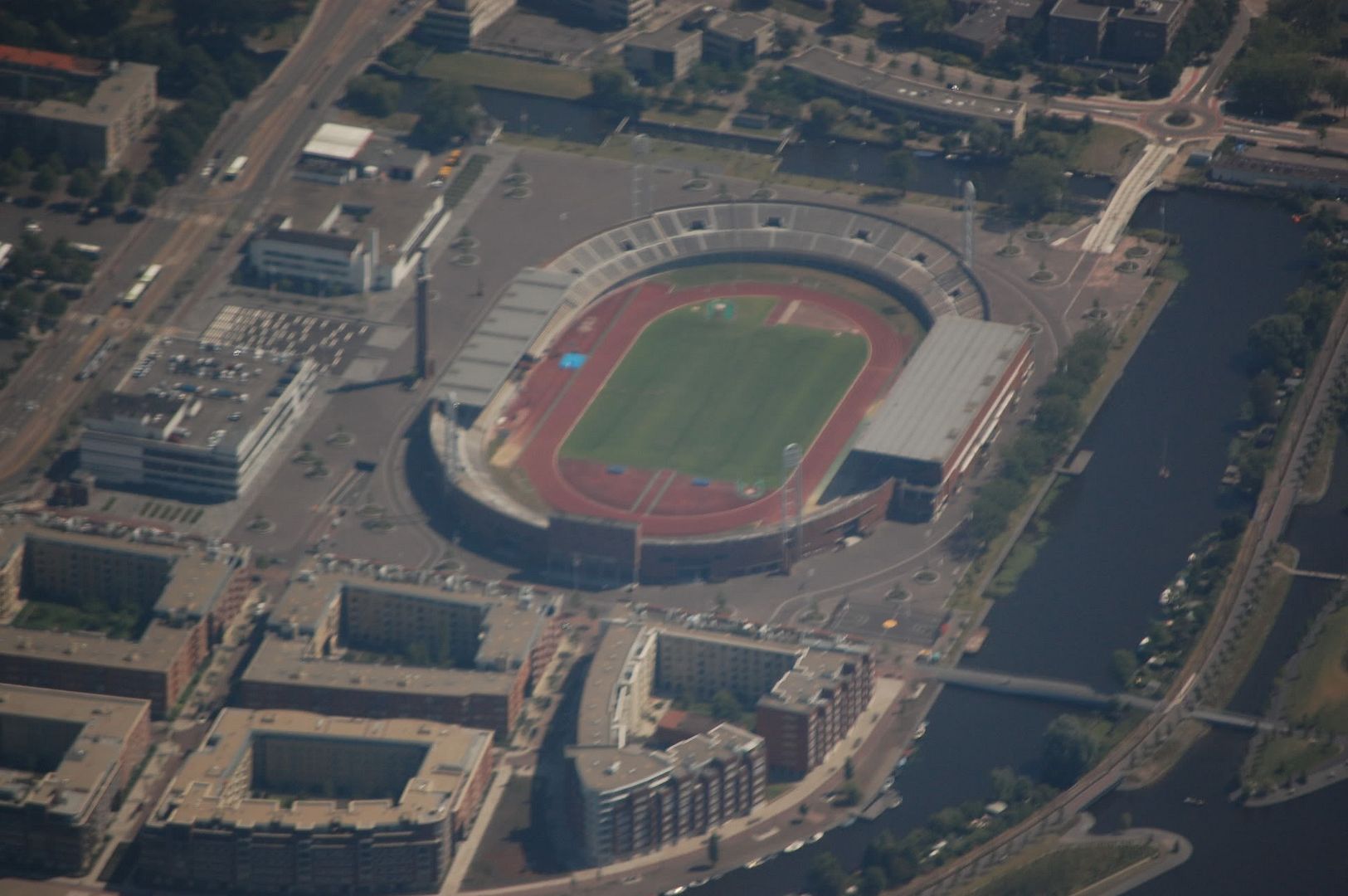 Amsterdam Olympic Stadium from the 1928 Summer Olympics
Some sharp turns and landed smoothly on rwy 27. A short taxi back to the gate, which was the same gate as we departed from a week earlier and soon we left the plane.
Spotters place along rwy 09-27 with an unknown Restaurant......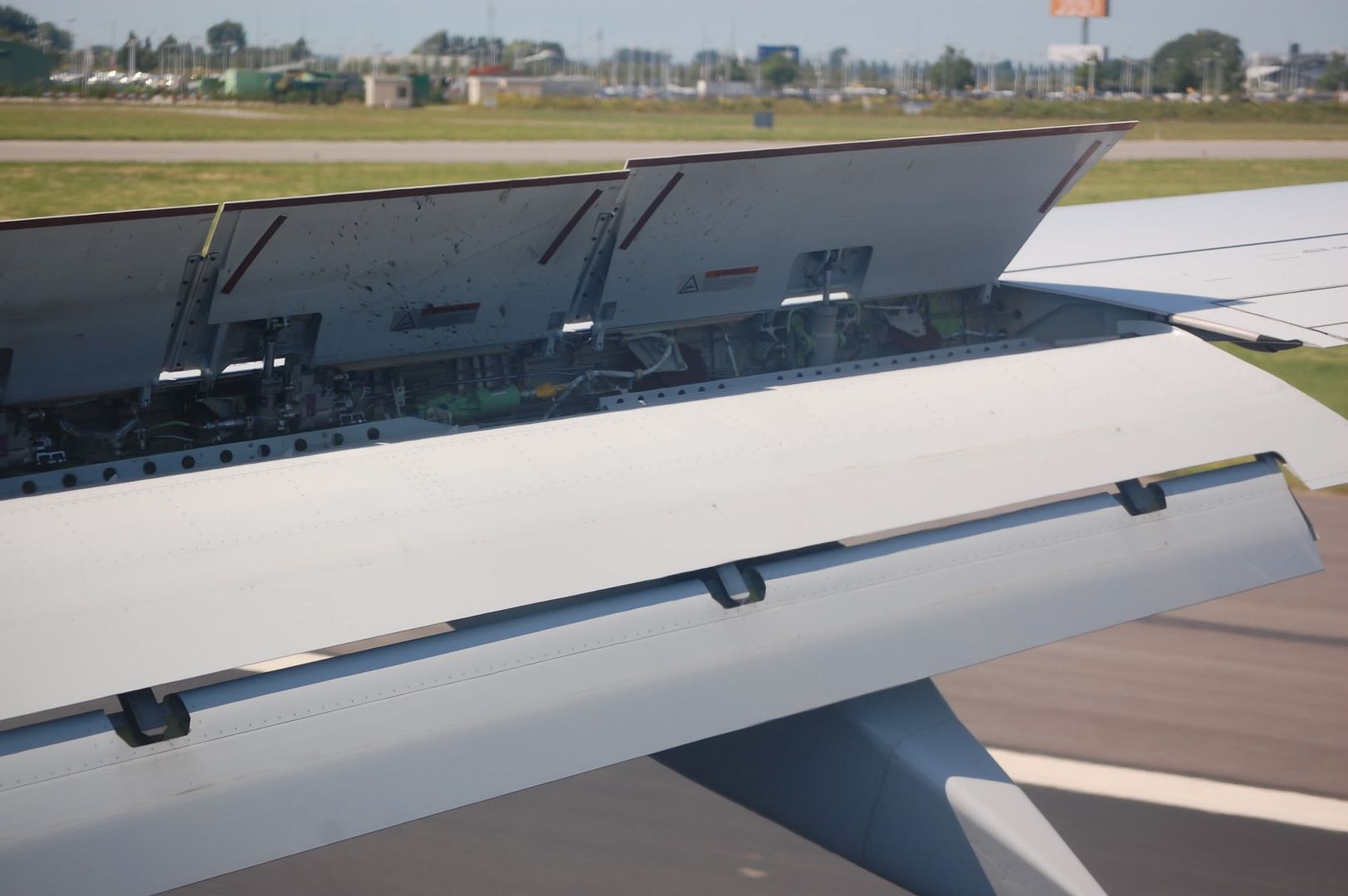 Speed brakes deployed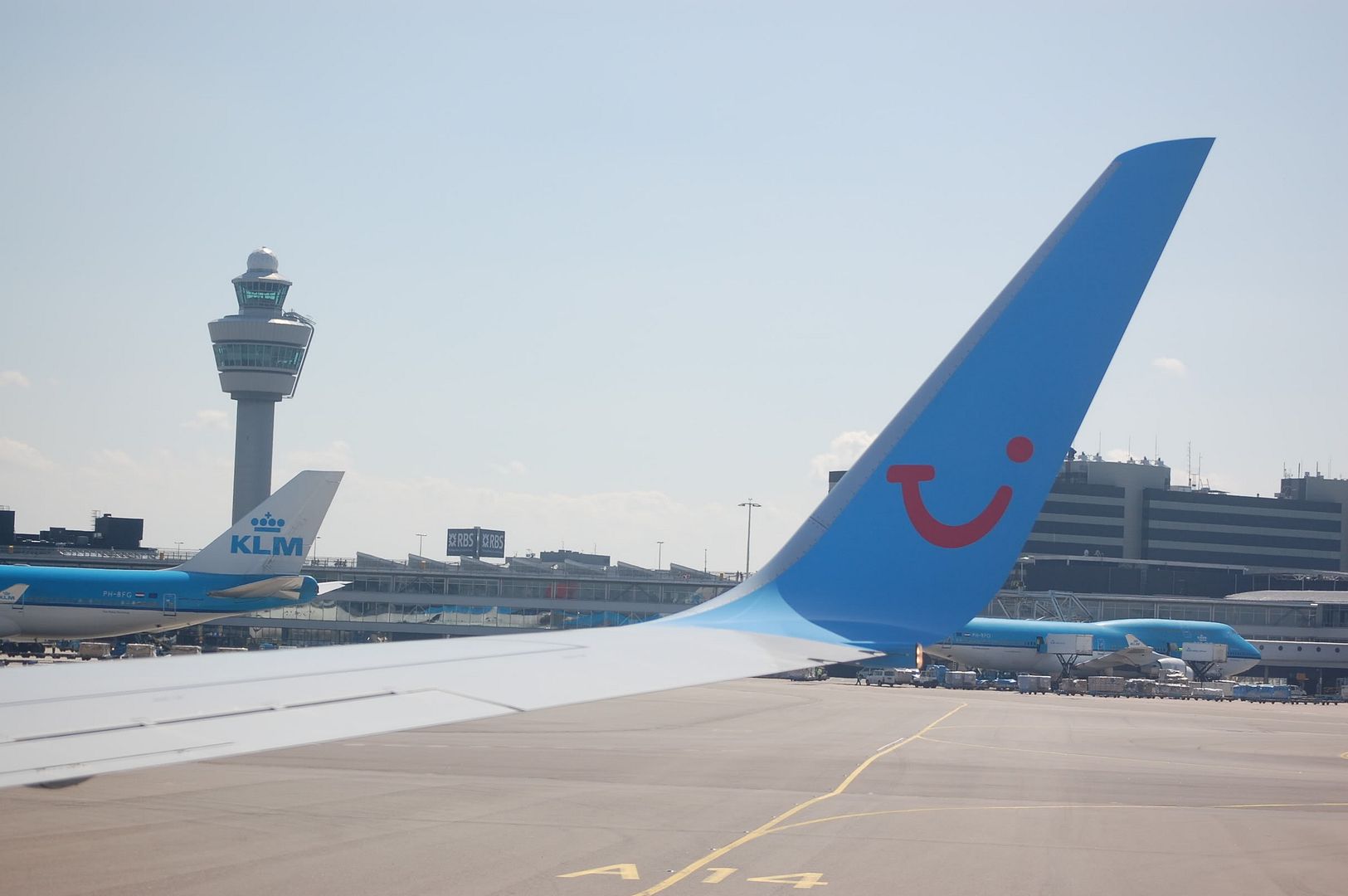 Back home again!
We walked to the baggage-belts and had to wait for over an hour before the first suitcases were delivered to the respective owners, our cases took 20 minutes longer. Very bad service from Servisair, who handles Arkefly at AMS.
Our holiday was great and we will go back to Greece in the future. Arkefly is also an option as they offer a decent product. Only pity is the BOB product, which seems to be standard nowadays.
Thank you for reading and feel free to comment!
Cheers,
Joost (D-ALCE)