Here is the much delayed final leg of my spotting travels in February 2009.
12.02.09 BA32 747-436 G-BNLG 61K Club World
3rd Flight on this aircraft & 17th 747 Flight
SCH DEP 23:45 SCH ARR 05:00
ACT DEP 23:43 ACT ARR 04:33
View Large
View Medium


Photo © Thomas Ernst - Aviation Arts
View Large
View Medium


Photo © Chris Sheldon
View Large
View Medium


Photo © Frank Schaefer
After a couple of day s spotting in HKG it was time to sadly head home, never something enjoyable when you are having fun.
Here are just a few pictures from the observation deck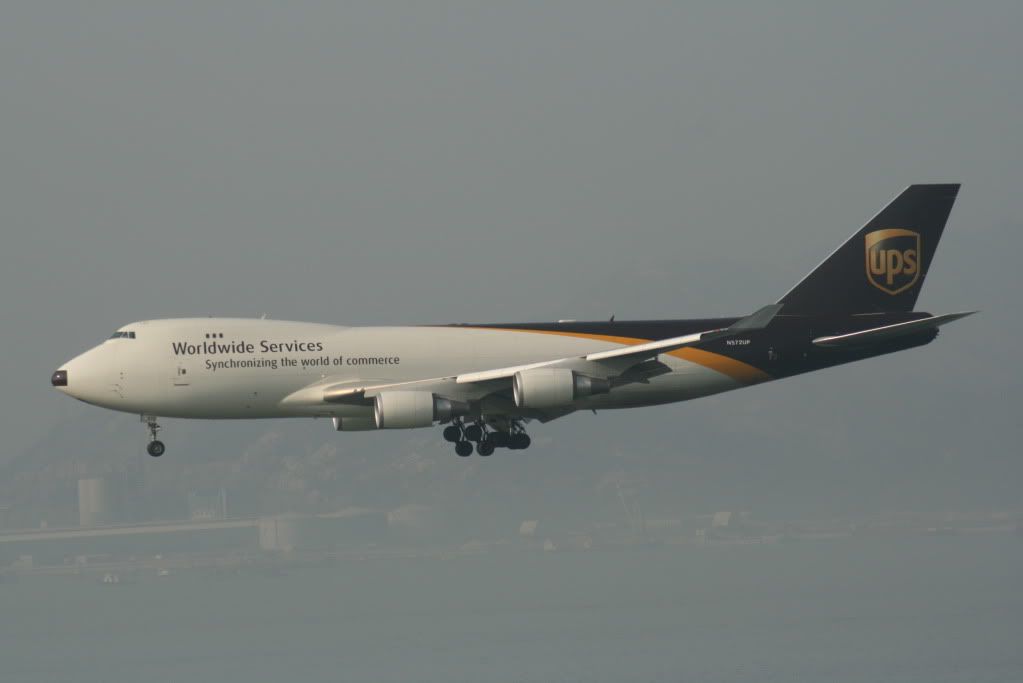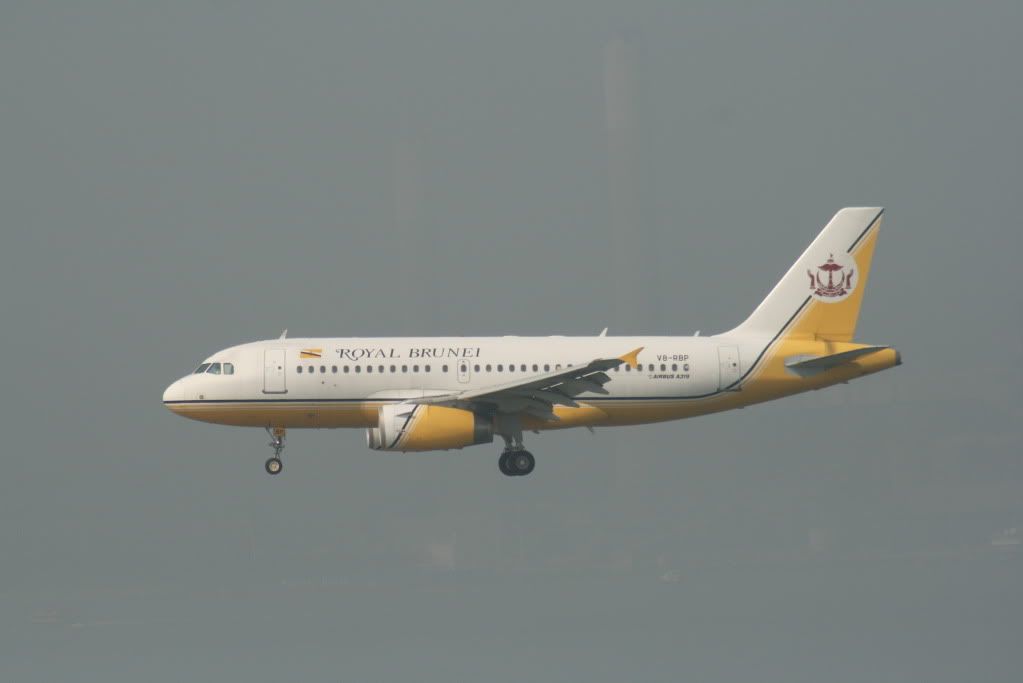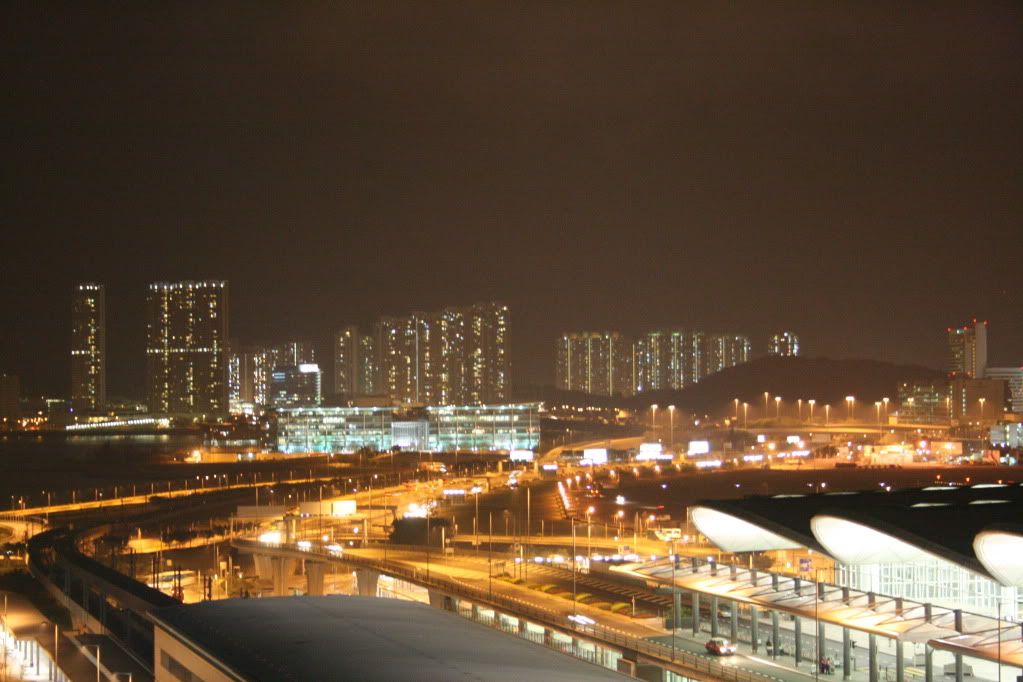 The observation desk is great, however there are no seats, no refreshments and no protection from the sun.
After a full days spotting I headed back to the Regal Hotel for a shower and change of clothes, not the cheapest place to stay, however it is on airport property and the rooms are true 24 hours rooms, ie check in time is the same as checkout time, great for late night departures.
Hotel check-out was quick as was the walk to the BA check-in area.
Every airport should provide this as a basic service these days
A few views inside the terminal
Check-in was smooth, I was even offered a seat on the earlier flight, however declined as I had arranged a driver to meet me off of BA32.
When I booked this flight I reserved my usual seat of 62A, for some reason BA changed it to a lower deck window seat, when I realised I tried to change it back however both 62A and 62K were occupied, despite calls to BA they never explained why my seat allocation had changed.
I have to say I was a little annoyed to say the least, it's not as if 62A was a family type seat or anything!
Renovations taking place
Anyway, security was quick and easy, after that I headed for the lounge as it was getting a bit dark for any decent spotting.
The lounge was ok, but a little on the small side, especially when you thing BA have 3 747's depart within a short time frame.
There was a reasonable selection of snacks and drinks, just a lack of decent seating.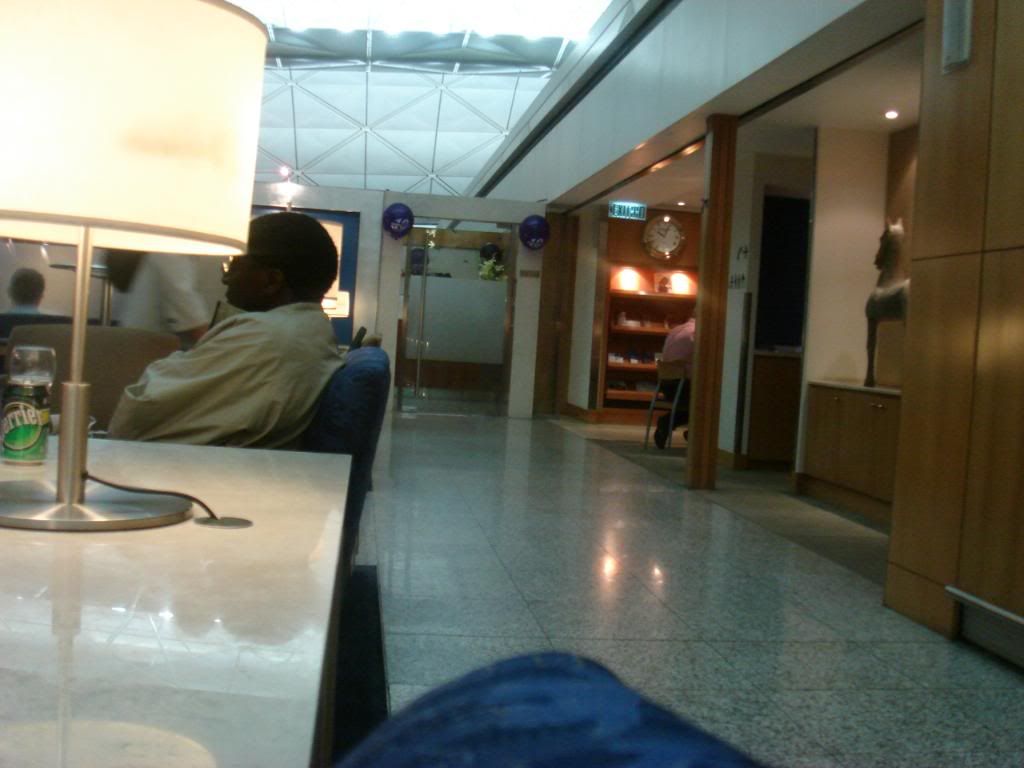 I'm not sure what time boarding started but our plane was departing from gate 15, as I approached the plane I realised it was BNLG, I should have taken the earlier plane, this would be my 3rd flight on this aircraft!
As always with BA, boarding passes where checked at the aircraft door, I was directed up the stairs to my seat.
I settled in to my seat and accepted a glass of champagne from one of the crew. It appeared the upper deck had a good load, in fact I later discovered it was full, no shock really as the upper deck is a lovely environment.
Pushback occurred at 23:43, the safety demo playing as we headed out to our departure runway, I was drinking my second glass of champagne at this point
My seat mate had arrvied on CX from ICN, appears his travel company had messed up his booking as he was supposed to fly CX to LHR, he always flys CX so he told me so was rather unhappy to say the least he had to fly BA.......................
Wheels up at 12:01, we really were on our way home, such as shame, I had really enjoyed the last few days travelling/spotting though it had been hard work, up early etc - for those interested I made 455 new planes.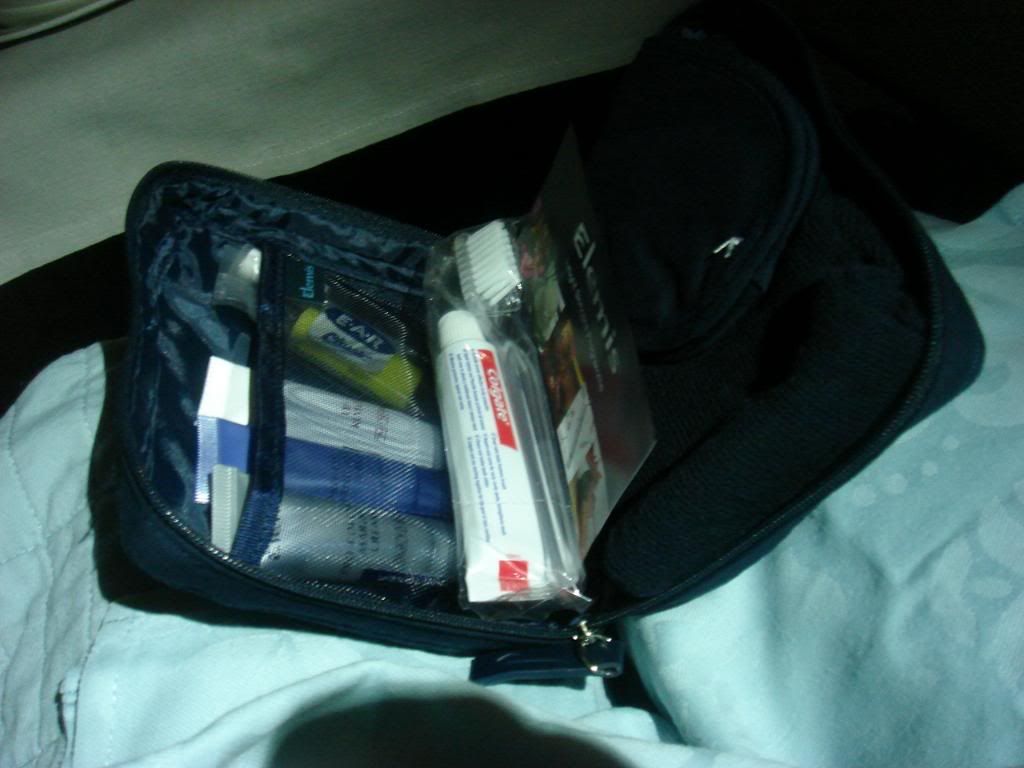 As soon as the crew were released service started, as usual drinks and the usual bag of nuts were offered.
More refills then dinner service started, it was much quicker than normal, however quite right given the late hour.
Menu
Starter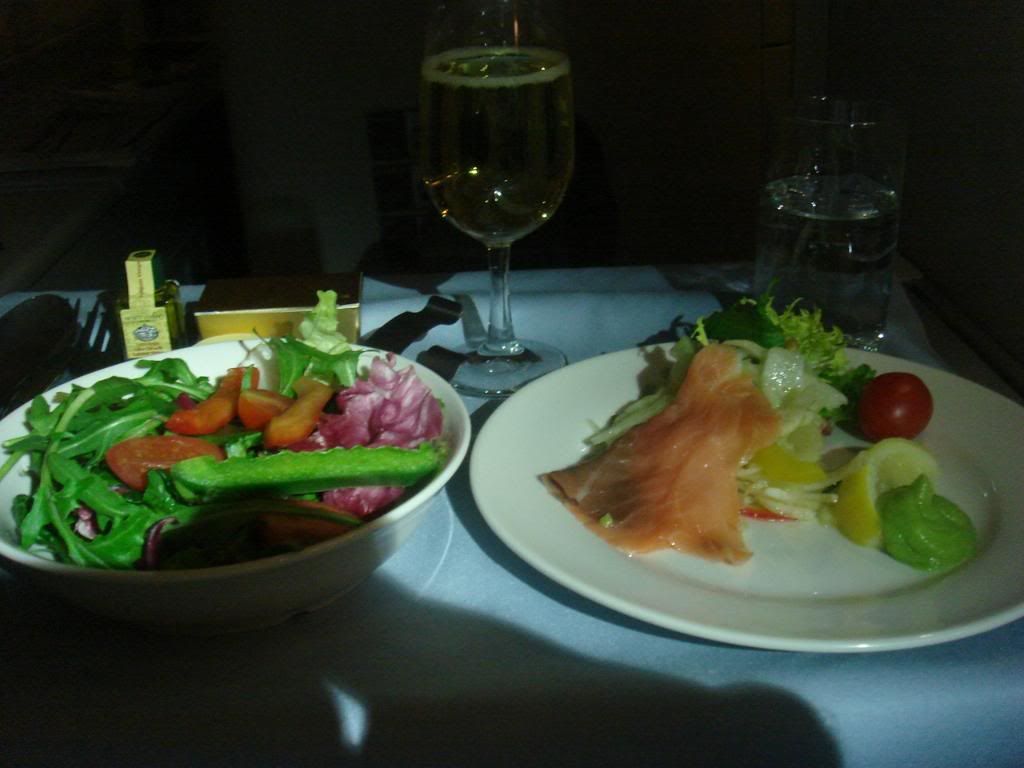 Main - this was really good!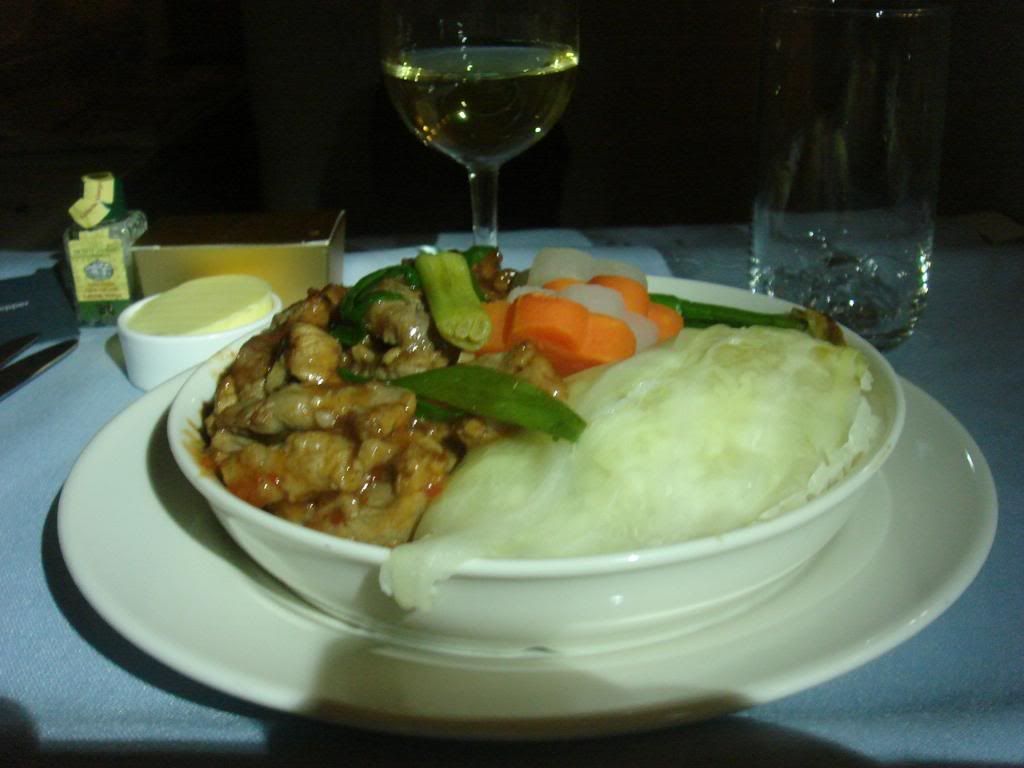 Desert
After dinner drink & reading material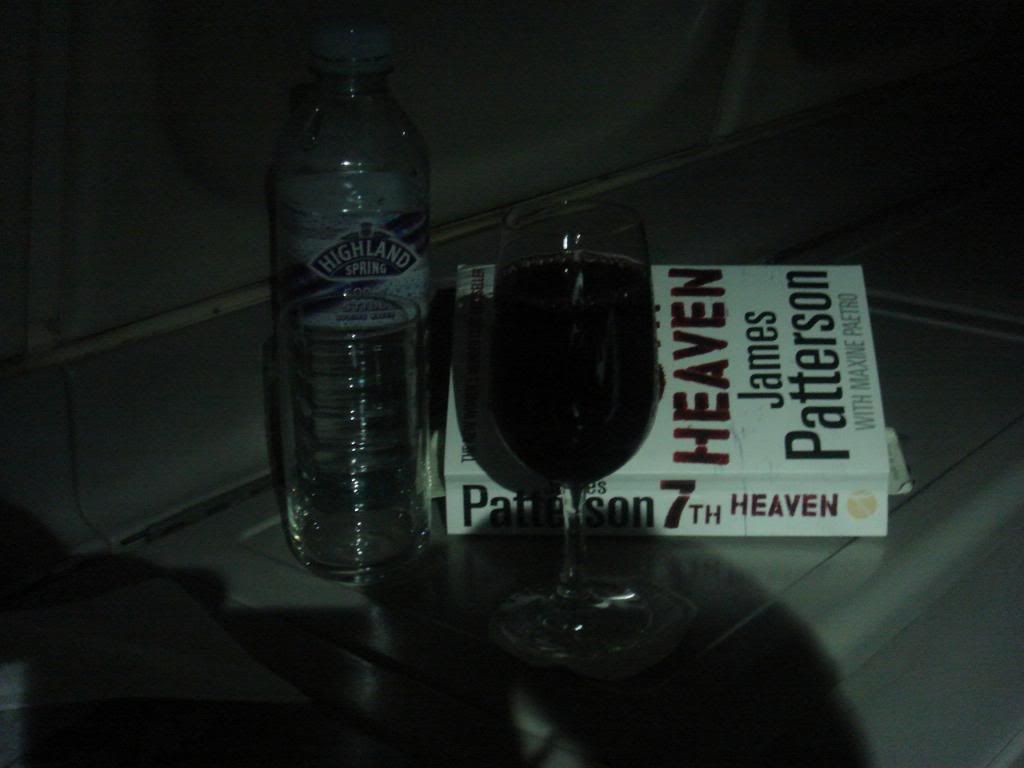 Nite nite.......
I've not got much else to say or report really, the last few days of heavy duty spotting had taken their toll - an perhaps a few glasses on the plane! - I slept right through to breakfast, the comfort of these seats really helps!
Not sure if it was the aroma of food or activity in the cabin, but I awoke as breakfast started to roll out - are we there yet?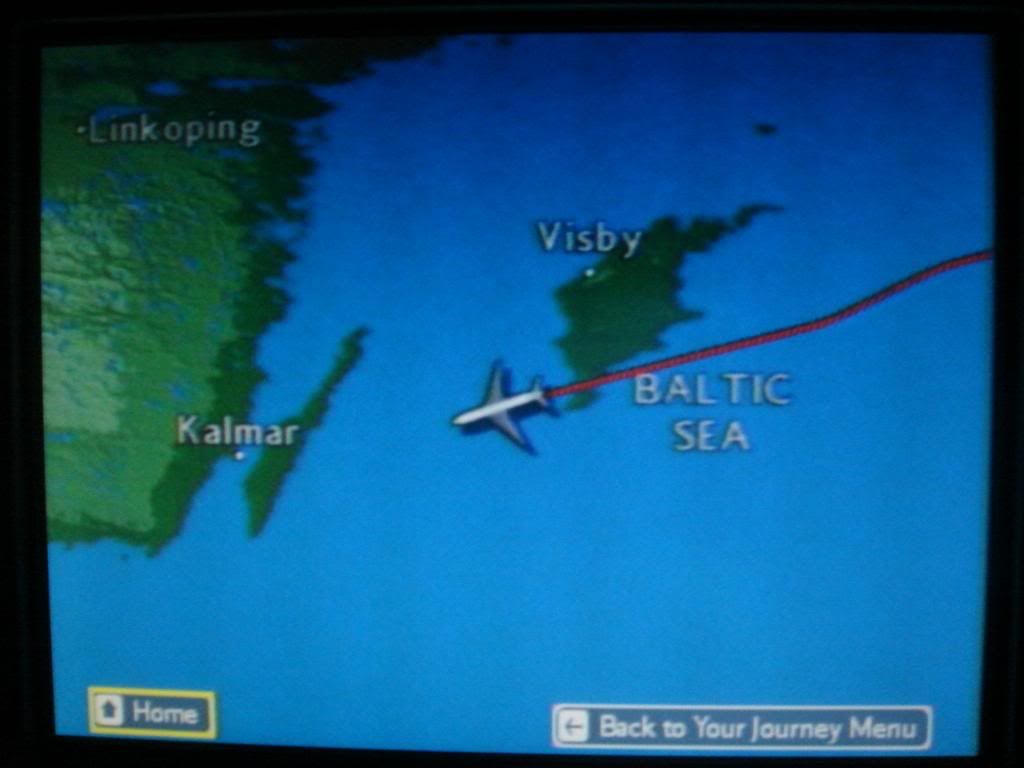 Breakfast went down well, especially the musili, very nice indeed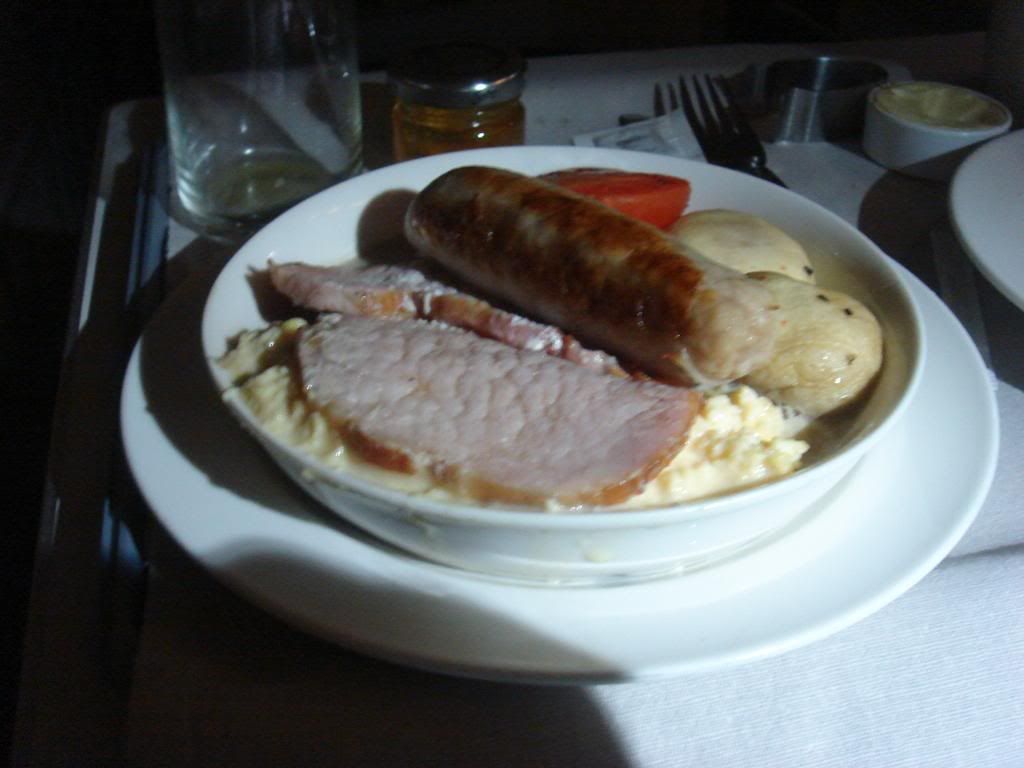 Descent started, all drank outside still so no pictures, wheels down @ 04:33 on 27L.
Short taxi to stand on T5B and the final picture of the report.
All in all another good BA flight, little annoyed about the seating change but apart from that, another good flight.
Extra comment : QF or BA? A380 or 747?
Difficult to compare the QF day flight with the BA night flight, but looking at the 2 products, I prefer the BA seating and cabin config, the BA seats IMO are better for sleeping too.
Catering, pretty similar on terms of quality & size.
Which ariline? - Love BA but happy to fly QF too, though if travelling premium economy I'd take QF without a doubt, the product is way ahead of BA's poor offering.
Planes, some of BA's 747 are starting to show their age, as I am sure are the QF machines, the 747 is a real classic beauty, the A380 a'int no prom queen for sure, but she is quiet, large and roomy, there is almost something graceful about her being. Subject to cabin and seat config, I'd take the 380 over a 747, but that's just me and my preference.
Once again, sorry for the long delay on this, a mix of work, lack of free time and general can't be bothered & does anyone want to see another BA TR again? played a part in it's late arrival to the forum.
Anyway, hope you enjoyed this and all the other reports, I certainly had a great time, one of my best spotting trips to date.
As always, feel free to drop any comments or ask an questions, all appreciated.
Kind Regards
Mark