Hello!
this is my first tripreport and my first post on a.net! I'm quite exited to join this great aviation community, after many years of reading !
I spended a month in cuba this summer, and had the great oportunity to fly on some rare birds.
Flight 1:
Date: 07/07/2009
Trip: La Havana - Santiago de Cuba
Flight: CU984
Aircraft: Yakolev 42 (CU-T1255)
Flying time: 01:25
Flight CU984 was leaving Havana airport at 7 in the morning from the domestical terminal of the Jose Marti airport. I got there two hours before flight departure, wich was way enough has chech in was quick and efficient. The domestical airport is small but all right, except that all the windows giving on the apron are covered with plastic which is rather strange. The cuban security doesn't mind at all when you keep taking pictures, so I don't see why they do this.
We got to the aircraft with a short bus ride, passing in front of some nice AN24 and B732.
CU-T1255 is an all white yakolev42, with just the cubana titles .
javascript:file_click('1256574959zDJ8g6.jpeg',%20'full')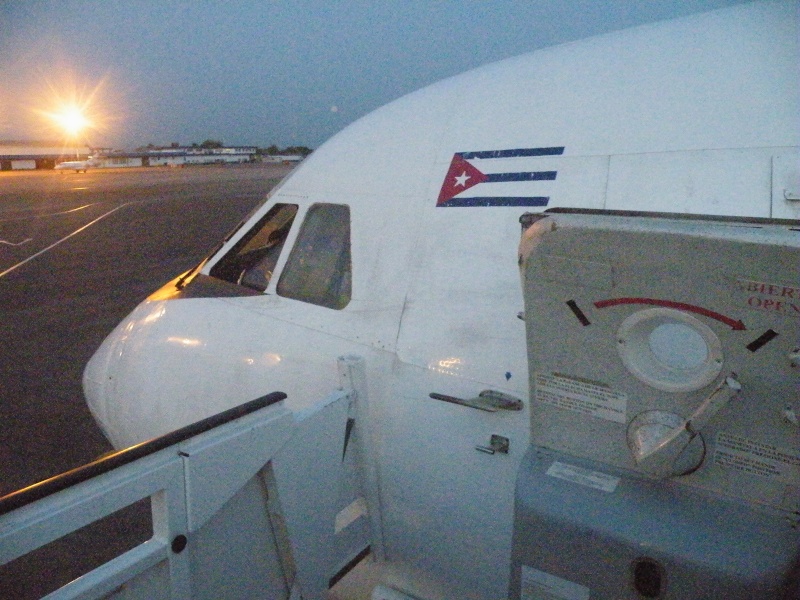 Boarding was from the front or by the rear stairs, depending from where you were getting out.
The plane was almost full, but I had exactly the seat I wanted, at the back of the plane, to enjoy the view on the D-36, the first russian by-pass civil engine.
The inside of the plane was not in a very good shape, but it was clean and fairly confortable.
Has i always do, I asked for a cokpit visit when bording, and they told me it wouldn't be a problem when arrived.
Take off was powerful, but the plane was not as noisy has I expected.
Service was only a glass of orange juice or water after take off, but I was made in a friendly way.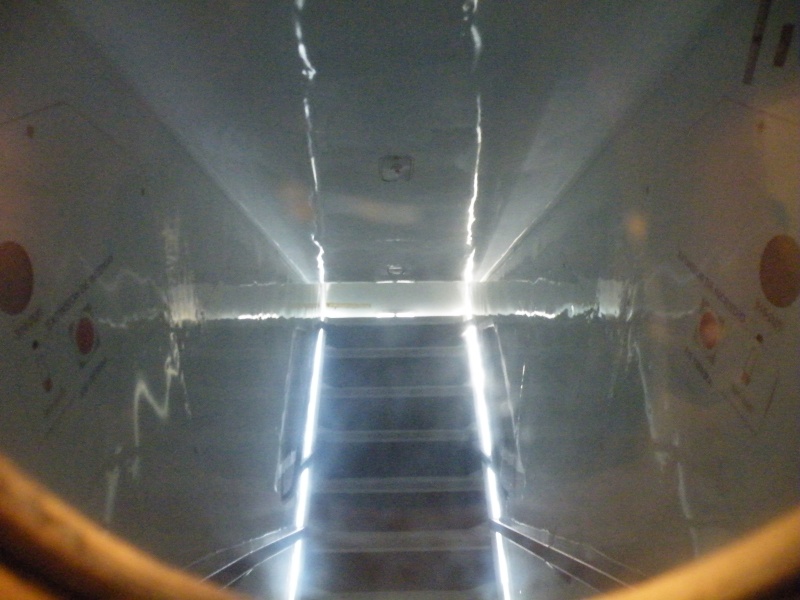 back stairs during flight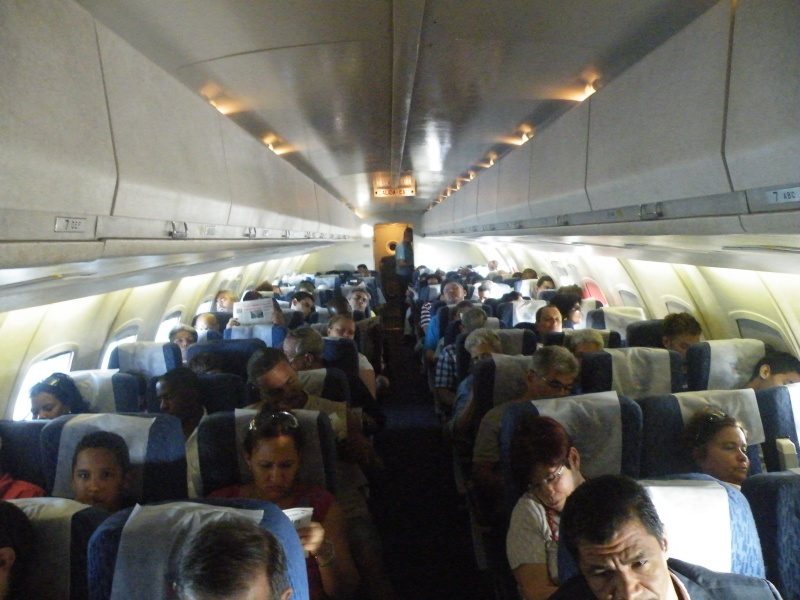 After landing, I took my camera and my logbok and got in the cokpit. I had a great chat with the first officer, who spoke with pleasure of his aircraft. He told me it was very realible, and that it suiter very well the cubana routes. He was hoping to get on the IL96 in the future.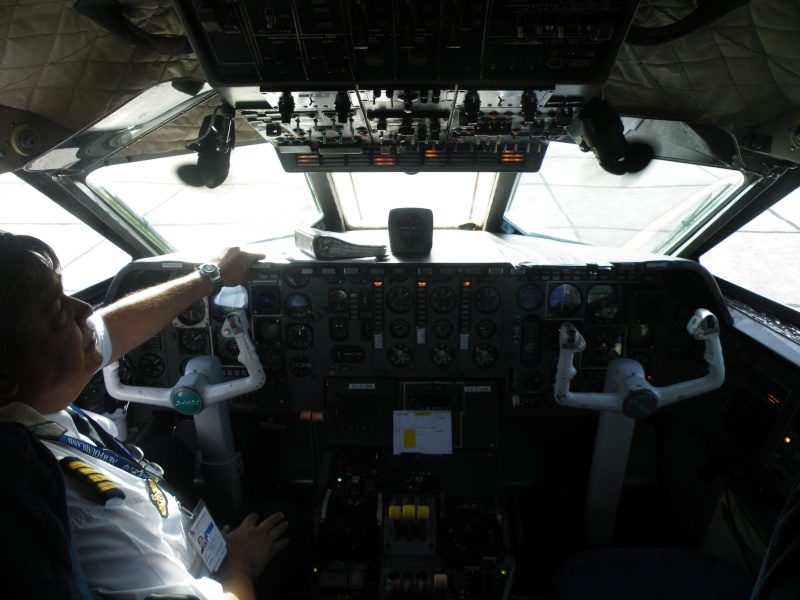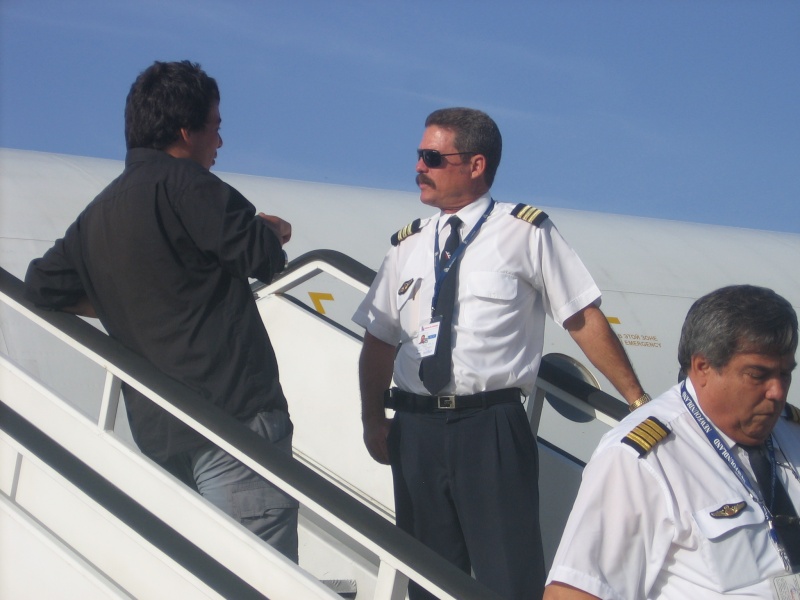 having a chat with the copilot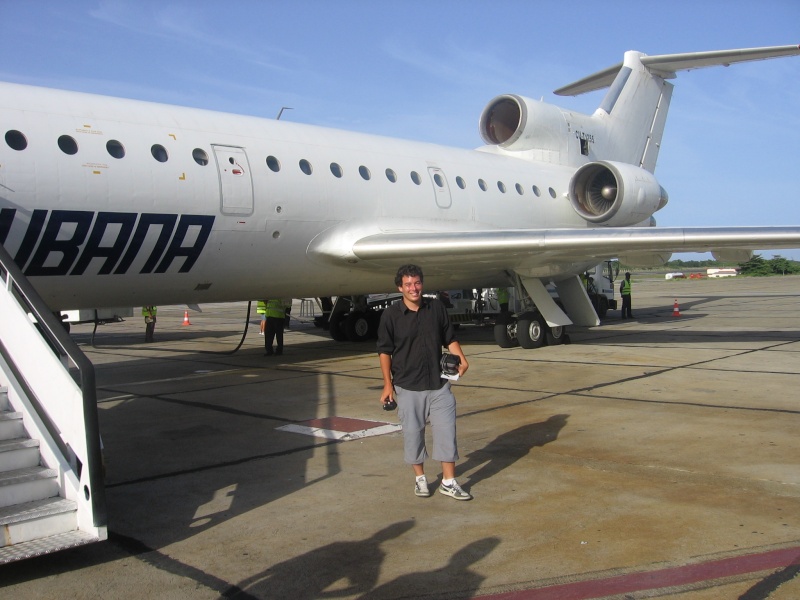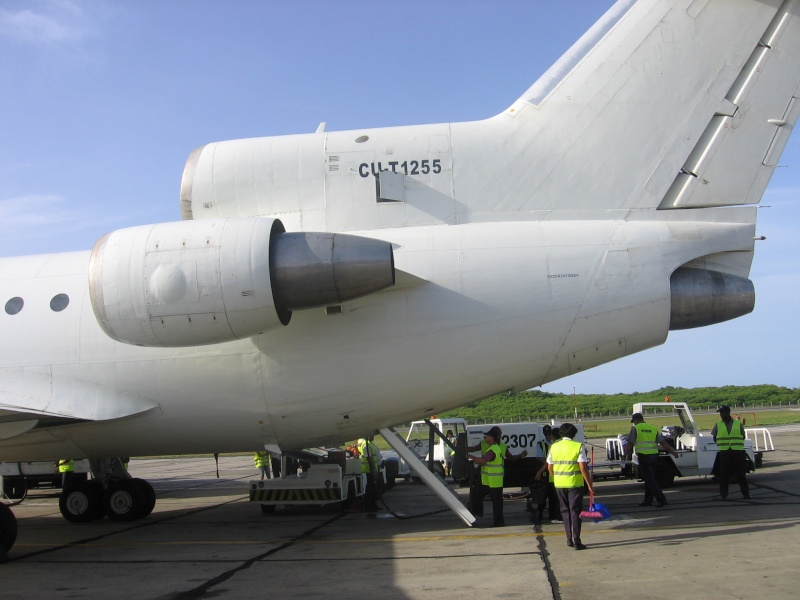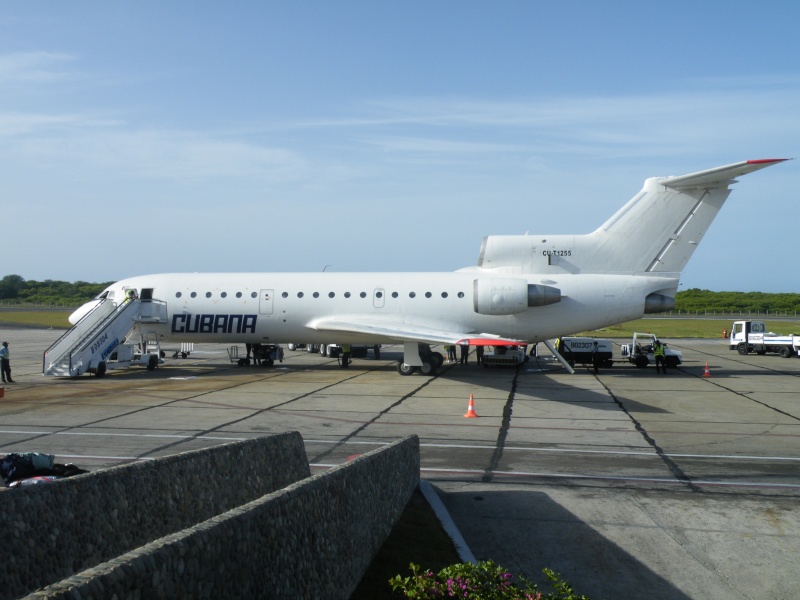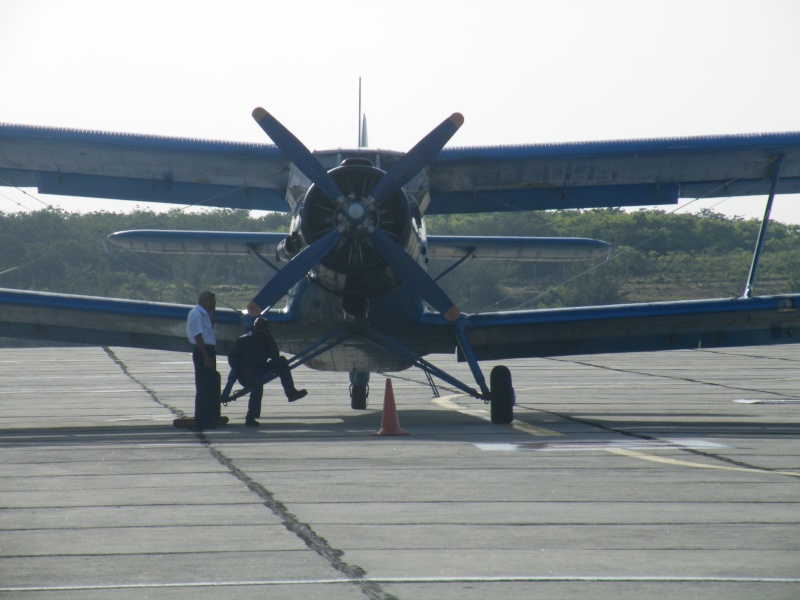 an2 on the apron
All in all, the flight was a pleasure. I was happy to fly on such a rare bird for the first time, and the cokpit visit was great.
Outside the Santiago airport, I took some picturres of an old IL18 converted into a bar.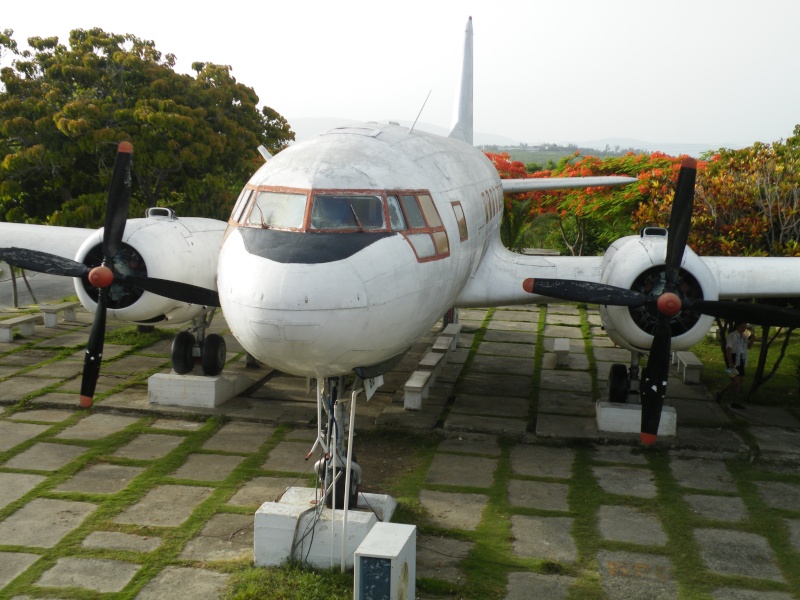 Flight2:
Date: 16/07/2009
Trip: Santiago de Cuba - La Havana
Flight: 7L883
Aircraft: Boeing 737-200 (XA-UHZ)
Flying time: 01:10
I booked the return flight in santiago, and I was told the aircraft was a 737, I was just hoping very strongly it would be a classic.
Departure time was in the late afeternon, with arriving just before night time in La Havana.
Again security check was quick. The airport is small but comfy, and this time the view on the apron was open.
I was crossing my fingers when i saw the aircraft ariving and was finaly pleased to see it was a 732. I only flew one before, when I was a child, but I still remember the reverse system at landing.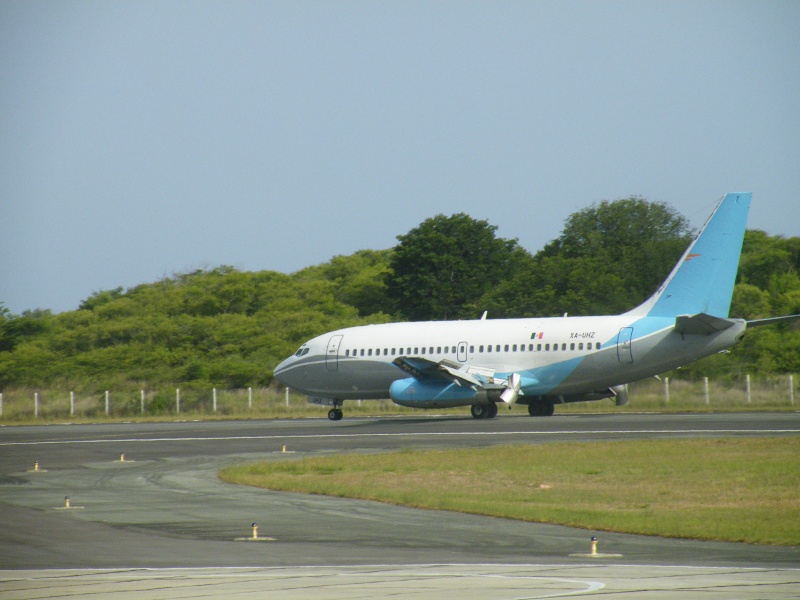 The aircraft is leased from a mexican company, and all the crew was from mexico.
The aircraft was in a great condition, and it looked sharp in a grey and blue livery.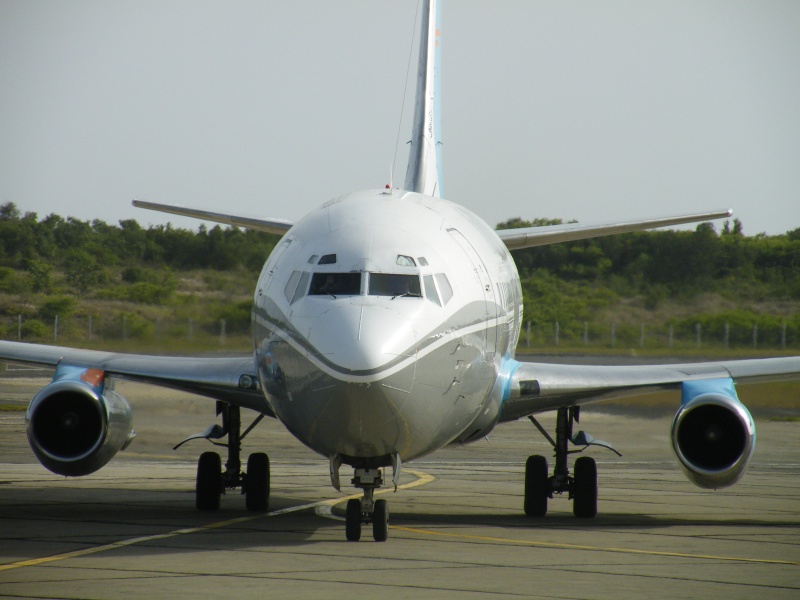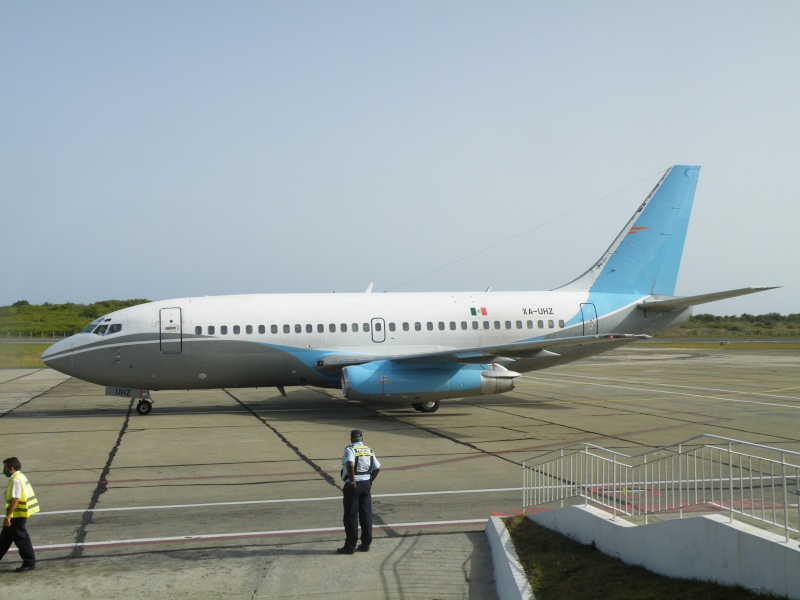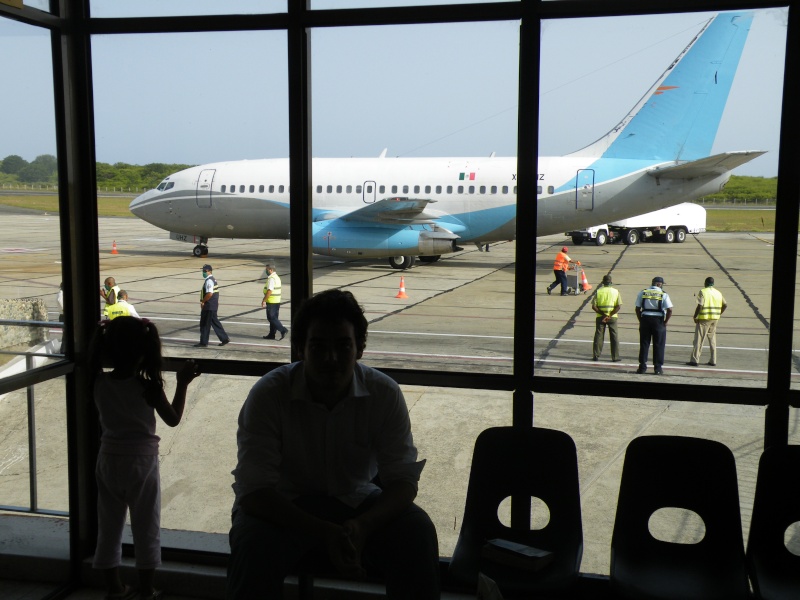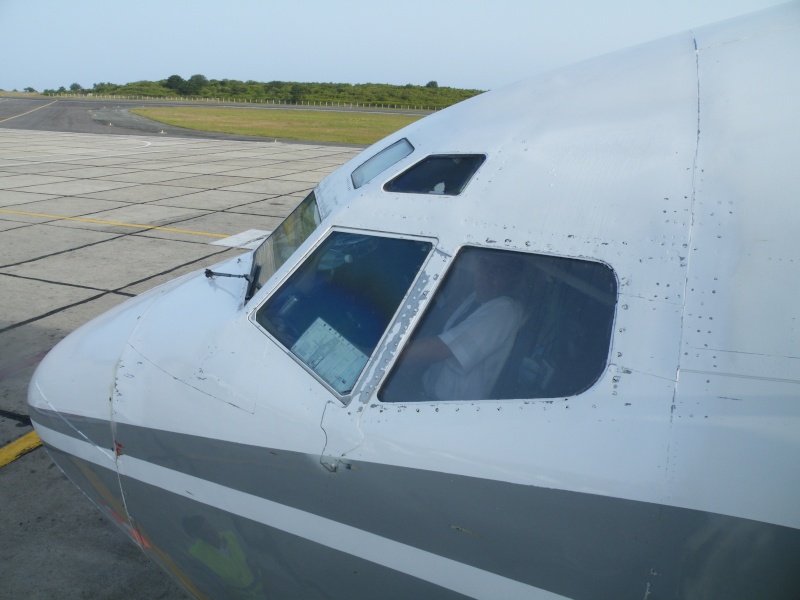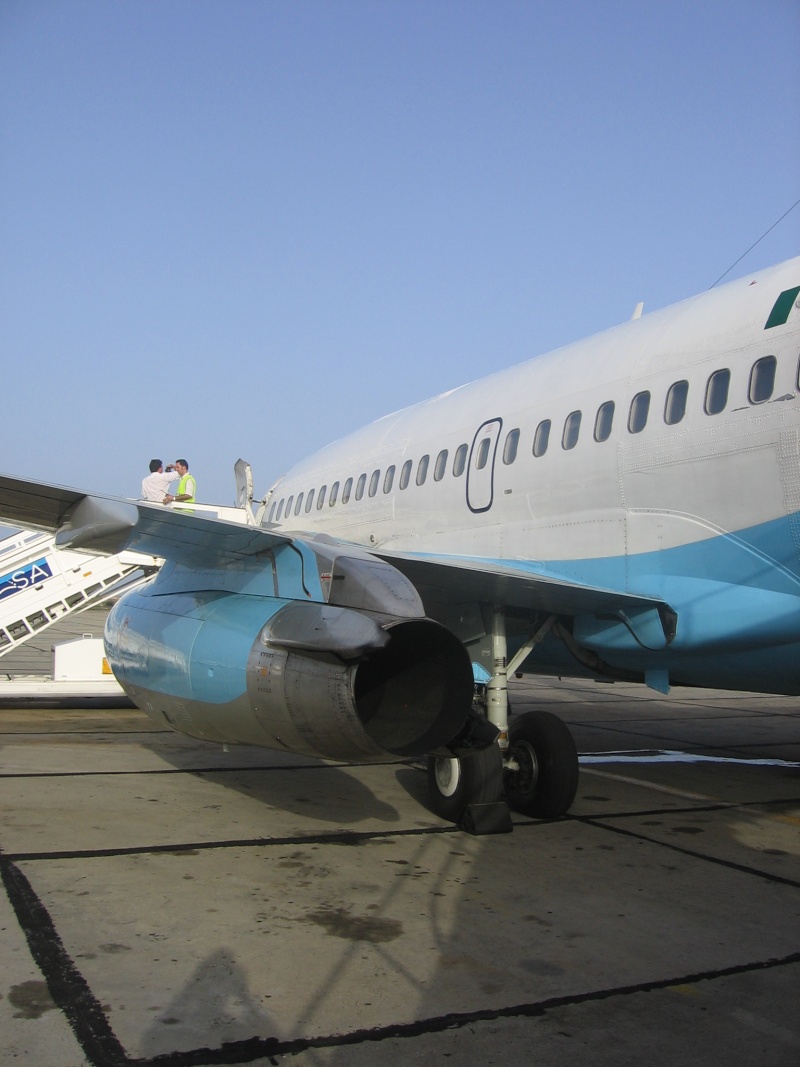 Take off was really powerful, and the sound of those old engines was just awesome.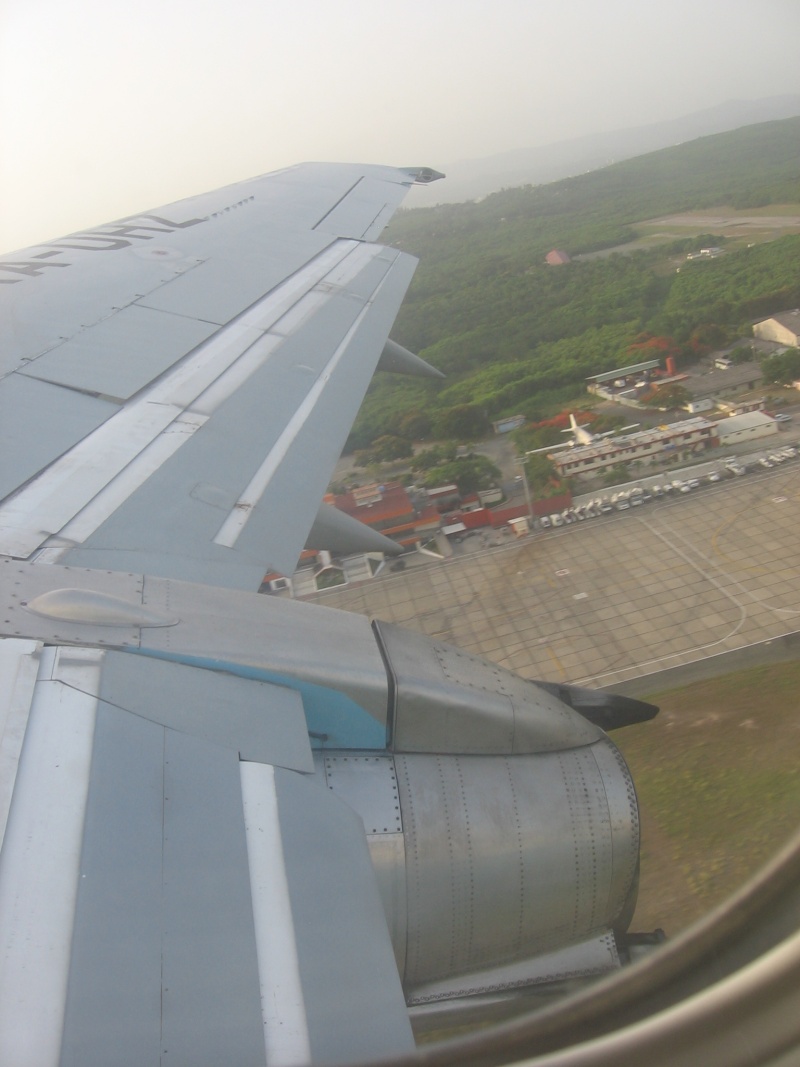 Service consisted in a sandwich with tea or cofee, and a soft drink. I was fine for such a small flight, but the crew was not as friendly as in the cubana trip.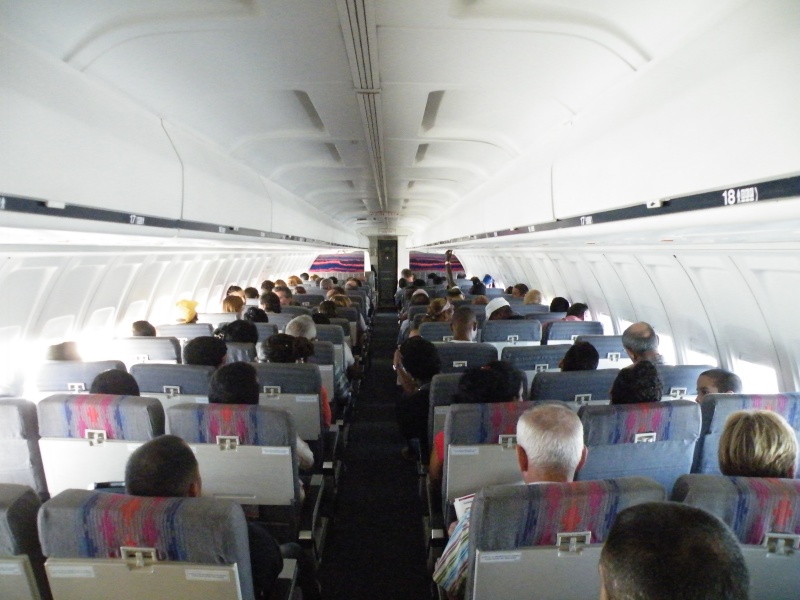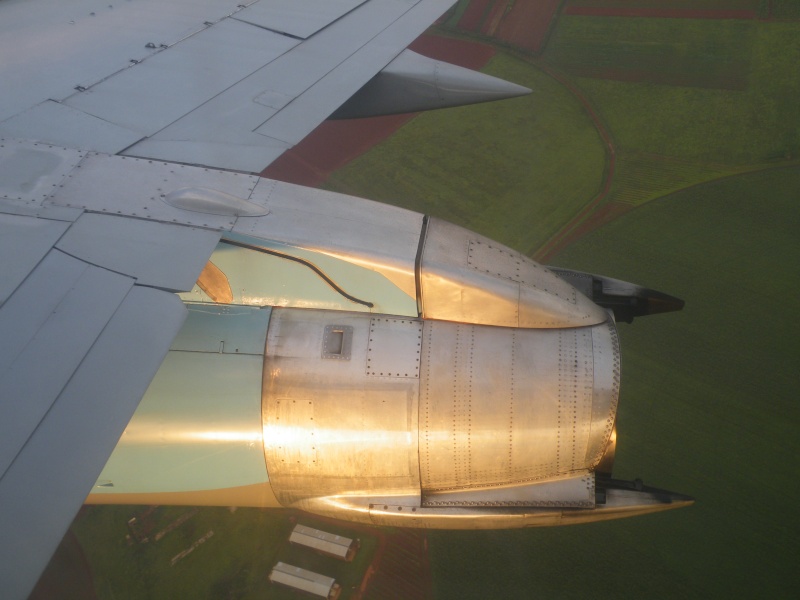 some shinny metal there
I was hoping for some reverse on landing, but the plane slowed down using all the runway.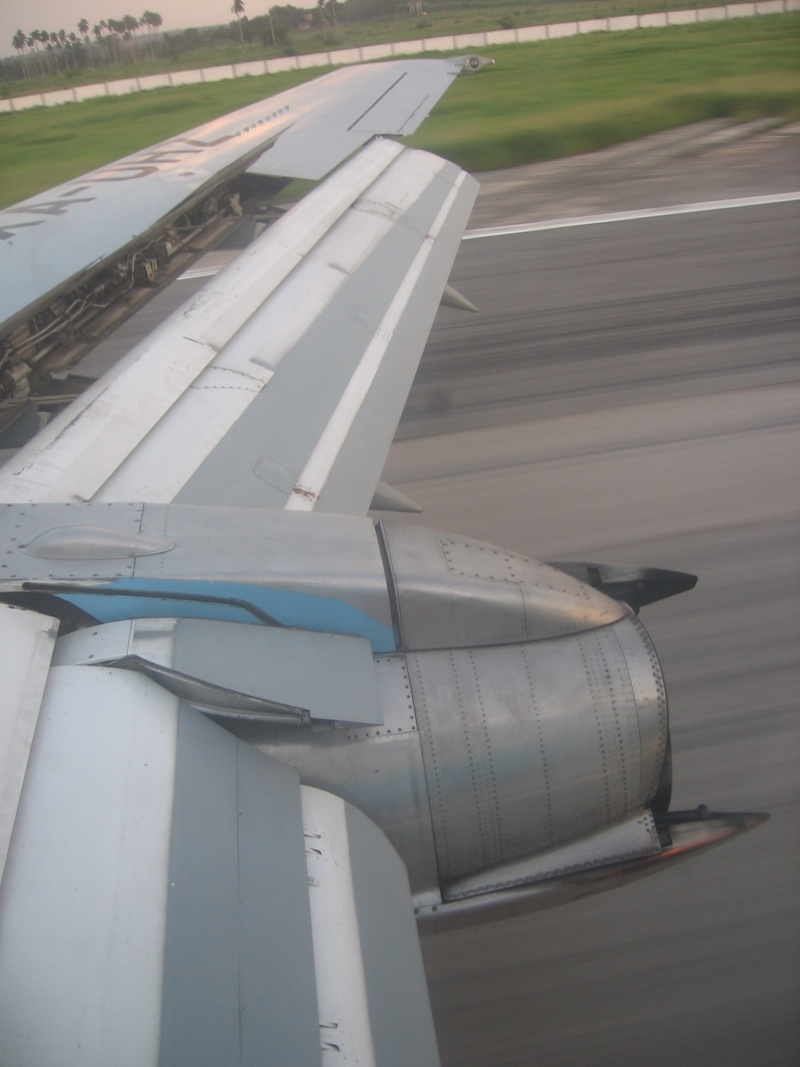 Again I had some great views on the havana traffic, with airfrance 747, aerocarabian il18, cubana IL96 TU204 and yak42, and iberia 346.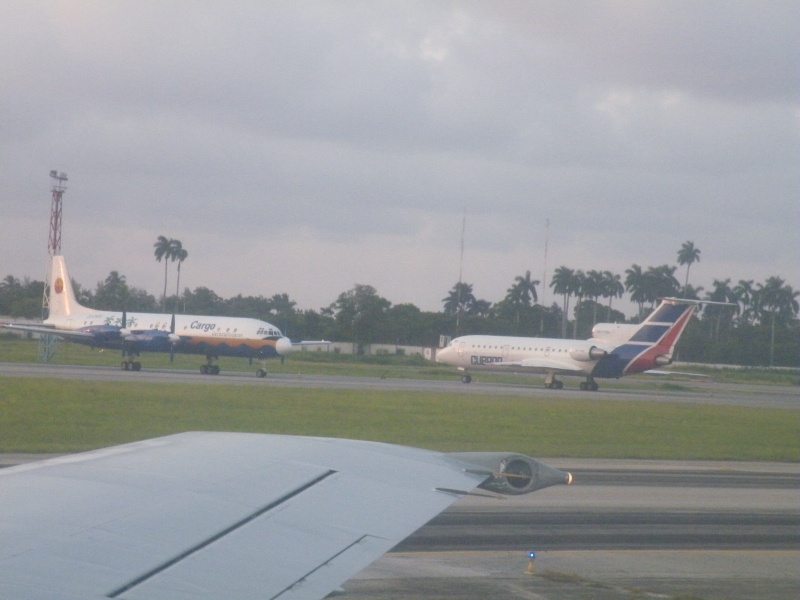 Before getting out of the plane, i asked for a cokpit visit. The two mexican pilots where friendly, and told me I should have asked for a in flight visit. There was a problem with the bus wich was taking the passengers to the domestic terminal, so I was able to spend plenty time in the cokpit, wich was a pleasure.
Flight 3.
Date: 24/07/2009
Trip: Holguin - La Havana
Flight: 7L
Aircraft: Boeing 737-200 (XA-UKW)
Flying time: 01:00
I was intending to get back to La Havana by bus, but they were all full due to the carnaval and national party in Cuba. Has my return flight to paris was leaving on the next day, I had to do another ride whit aerocarabean. Prices for flights in Cuba are fairly low, so it was ok (90cuc by plane, 60 by bus), and I knew I would fly with a 737-200 again.
Holguin airport is huge and modern for a fairly small city, due to all the chartes coming from Europe and Canada.
Departure time was at 8pm but we left nearly two hours late.
again the 737 was leased from mexico. I seems that cubana and aerocaribbean lease a lot of planes in the summer, has my cubana flight from paris to la havana was already in a 767 leased to euroatlantic.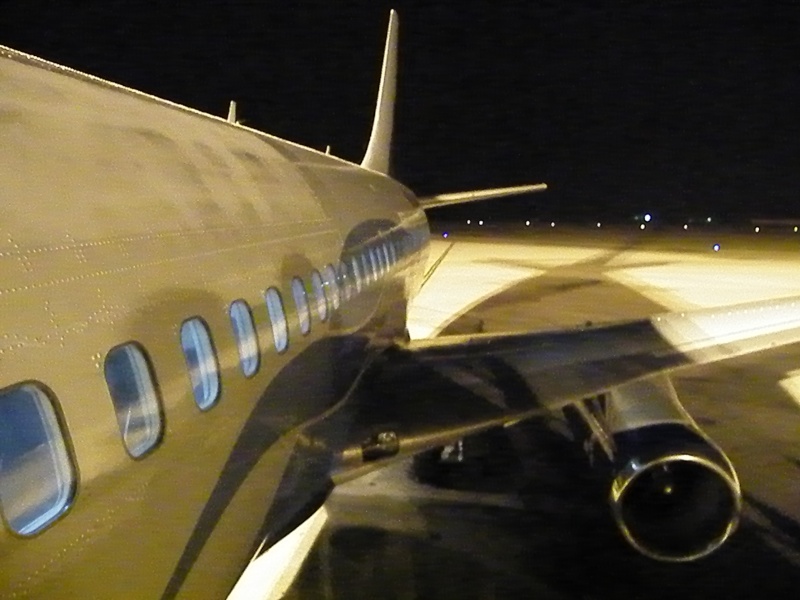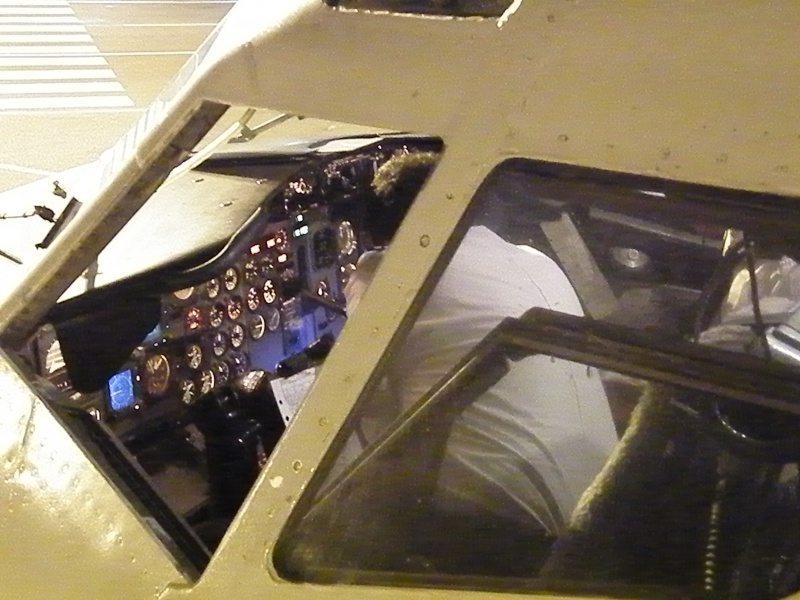 The flight was fairly uneventful, but it was a pleasure to be a such an historical aircraft. The wing view is just beautiful, and the engine sound is unique.
Before landing, we passed fairly near to some big thunderstorms. It was quite an impressive sight.
Reverse were used on the landing, wich finished my aeronautical travel in a beautiful way.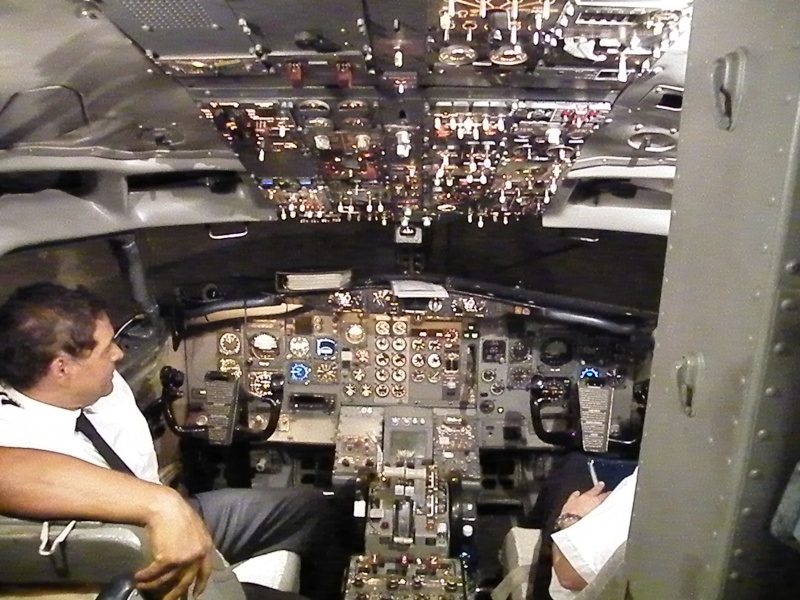 cokpit visit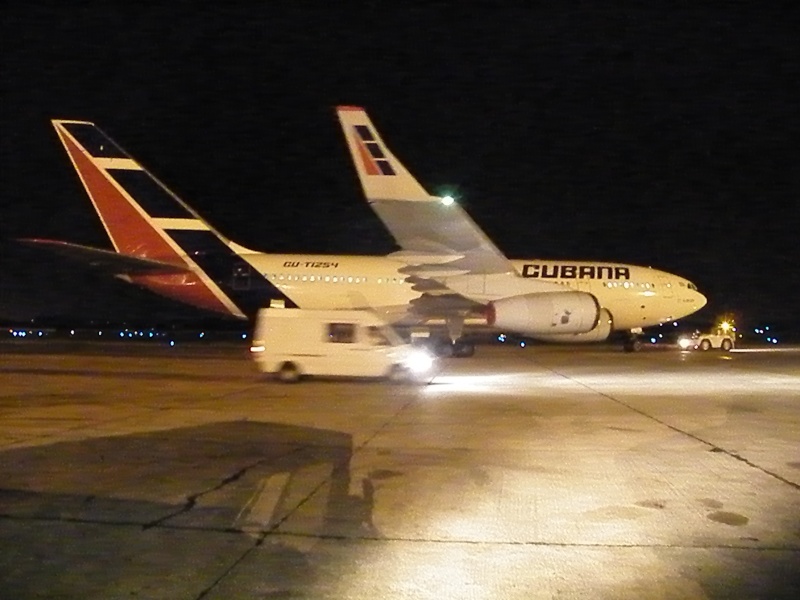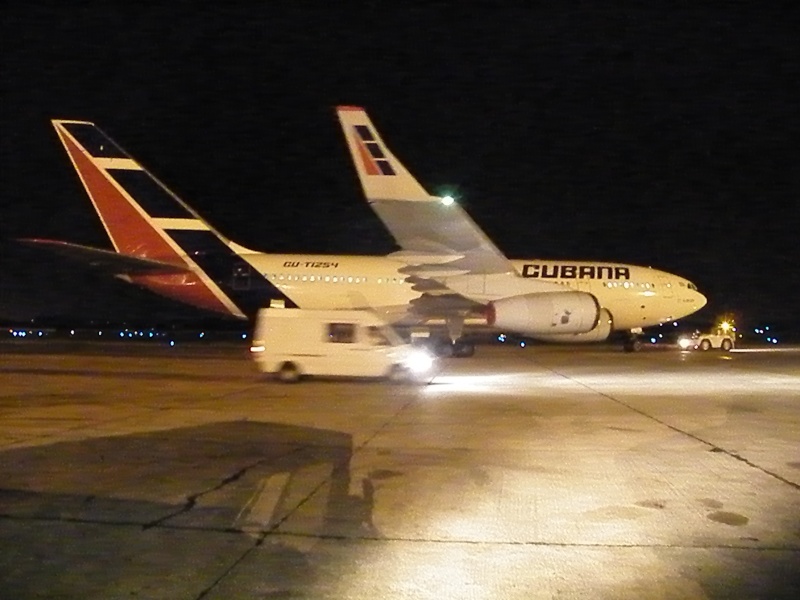 some nice traffic in havana
My trip in Cuba was great, and flyng in such rare aircrafts was amazing. I wish I could have flown in an AN24 and AN2, but I think I can't complain.
Cuba local service is good and crews and airport check in are friendly and efficient.
Here are some other pictures from some nice planes stored in La Havana airport and from some nice trafic over cuba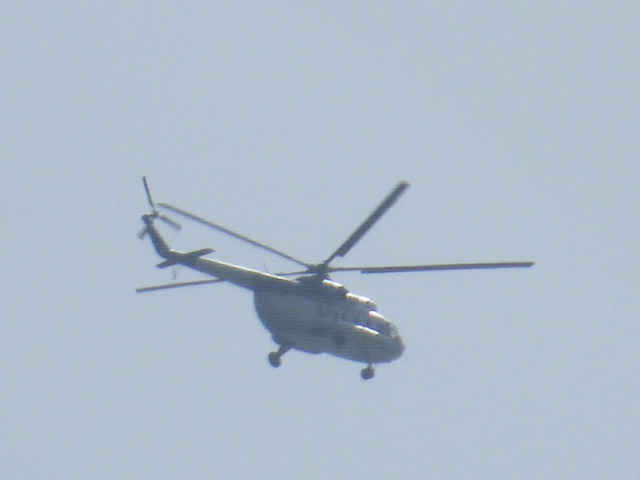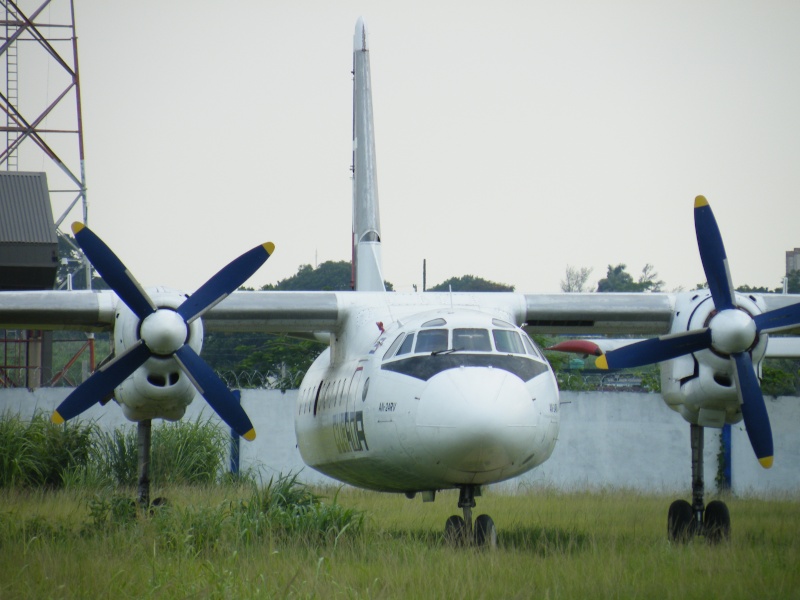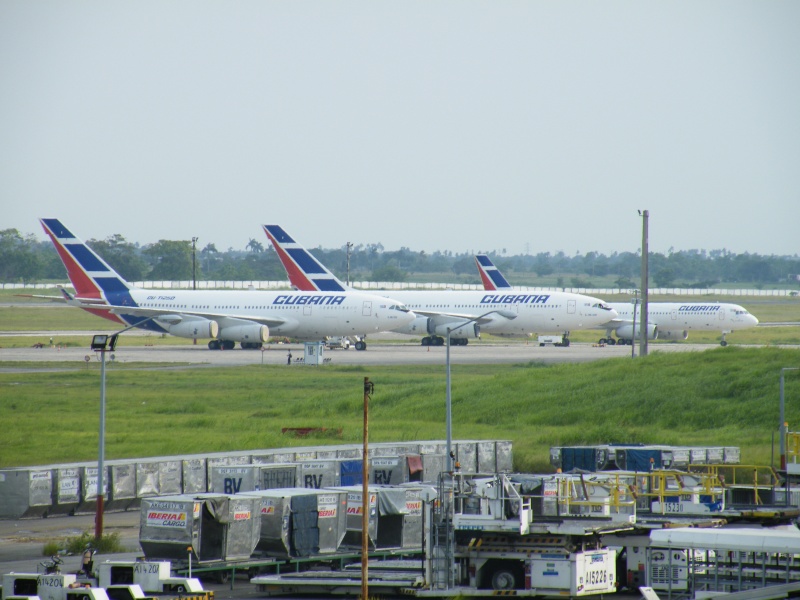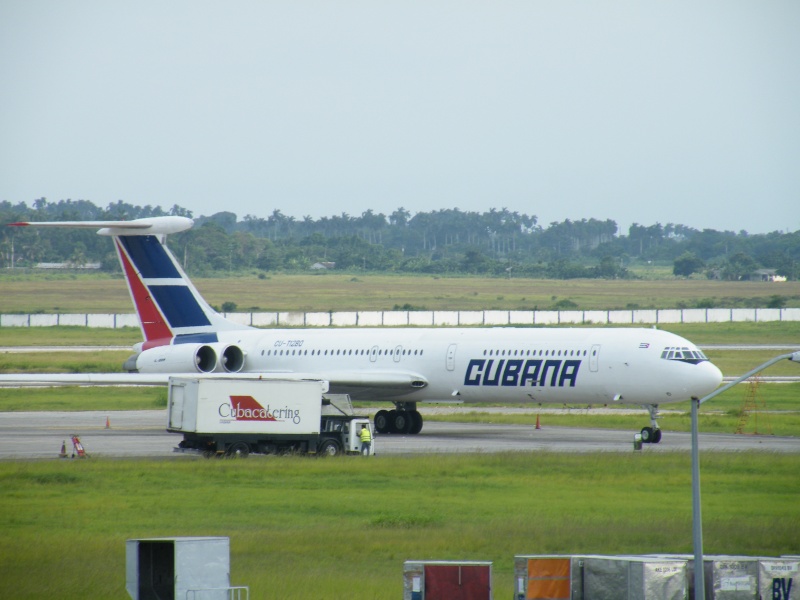 active il62, do you know where it may be flying?
Thanks for reading, and sorry for my english.
Feel free to ask questions and to give advises for tripreports
aerofelix