The one and only lav inop: VCE on the E135
Ciao, dear readers,
collecting another new plane type isn´t that bad, or not?.
The Embraer E 135 comes to my mind, the AFAIK smallest jet airliner in commercial airline service nowadays.
And after some more "lonely nights at the laptop" there was another daytrip possible.
Ok, some three weeks after arriving back from Hungary:
The Tiny Budapest Air Service Embraer 120 To ZAG
(by
FLIEGER67
Nov 3 2009 in Trip Reports)
I was ready
to log the E135.
Wednesday, 14.10.2009
Wet, Temperature 3 degrees
Clear sky, Temperature 5 degrees
Duration: No announcement, 55 minutes actual

Service Air France AF 5581 operated by Regional
Scheduled: 06.40 // 07.50
Actual: 07.10 // 08.05
Gate: 312 Seat: 14A
Load factor: Around 50%
Well, booking a oneway ticket on that typical high fare biz route is impossible, also a return with different dates was more than 250.-- Euros.
So, the decision was quickly done to grab some Flying Blue miles, actual 12.500 and book the first two legs together.
With some 80,-- Euros taxes beside an acceptable fare.
Check in was done the usual style, online from my laptop without any problems and also the scheduled seatmaps opened up.
By car to the airport, very early, boarding was announced for 06.10 am.
Arrived at around 5.30 am, good ontime.
With one of the three counters not occupied by other pax, I´ve decided to change my self printed boardings to some real stuff.
The lady was not in the best mood and I had to explain it for three times, but finally she does it and I was on the way passing security and checking the gate.
A bus gate as expected.
Pretty early at the airport: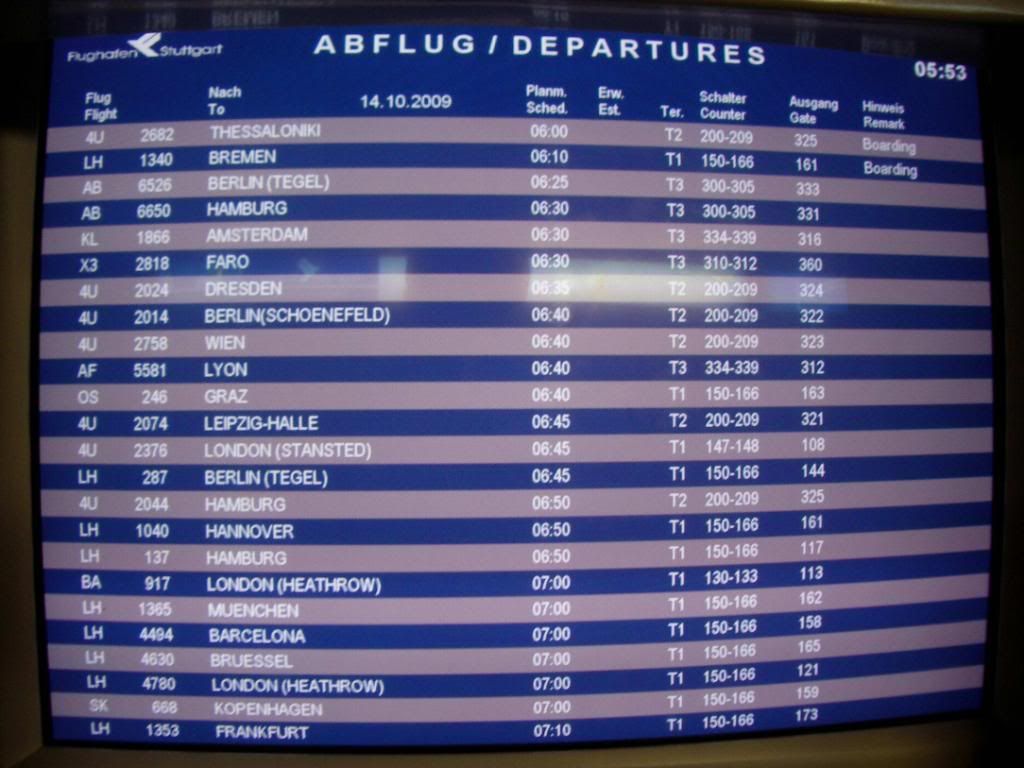 The empty AF gate usually used for CDG services: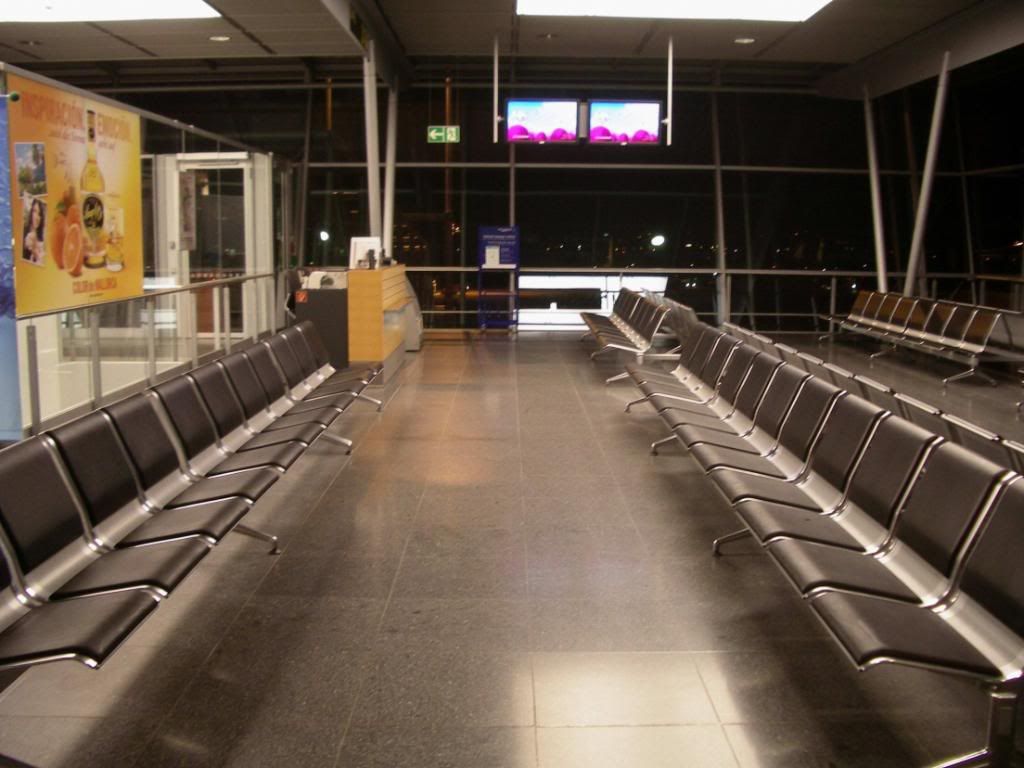 Boarding time comes an goes, no announcement, but I was near the gate and followed the phone discussion between gate and ramp agent.
There is only one lavatory at the E 135 and these one was inop.
The gate agents opinion was clearly to notice. AF should cancel that flight and check the plane, its impossible to fly with the inop lav.
The ramp agent was back again and told him that the pilot declared the plane airworthy and want to go ASAP.
So the gate agent does an announcement like this:
"Good morning all pax on AF to LYS. There is a minor technical problem with the plane, it is one lavatory on that machine and this is inoperable.
We will wait for ten more minutes, so that all pax had the chance to join the restroom at the airport.
If someone refuses to fly on that plane, please come forward to the gate".
With nearly all suites on that service, no one comes forward. And as announced ten minutes later boarding started.
Close up: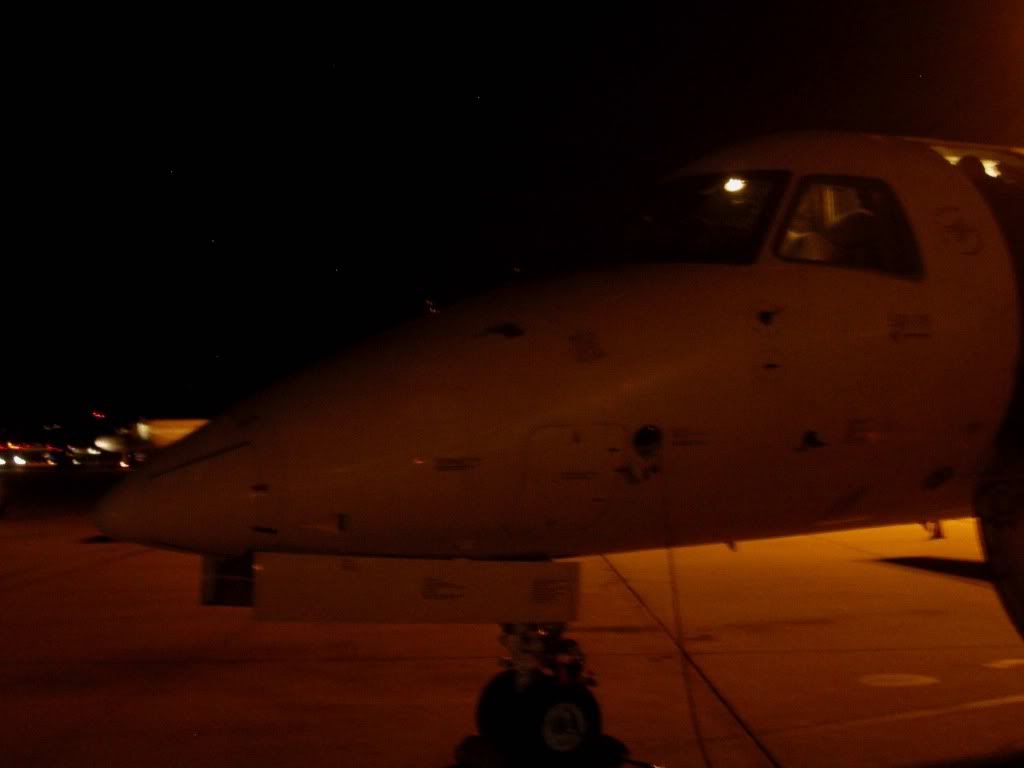 The rear: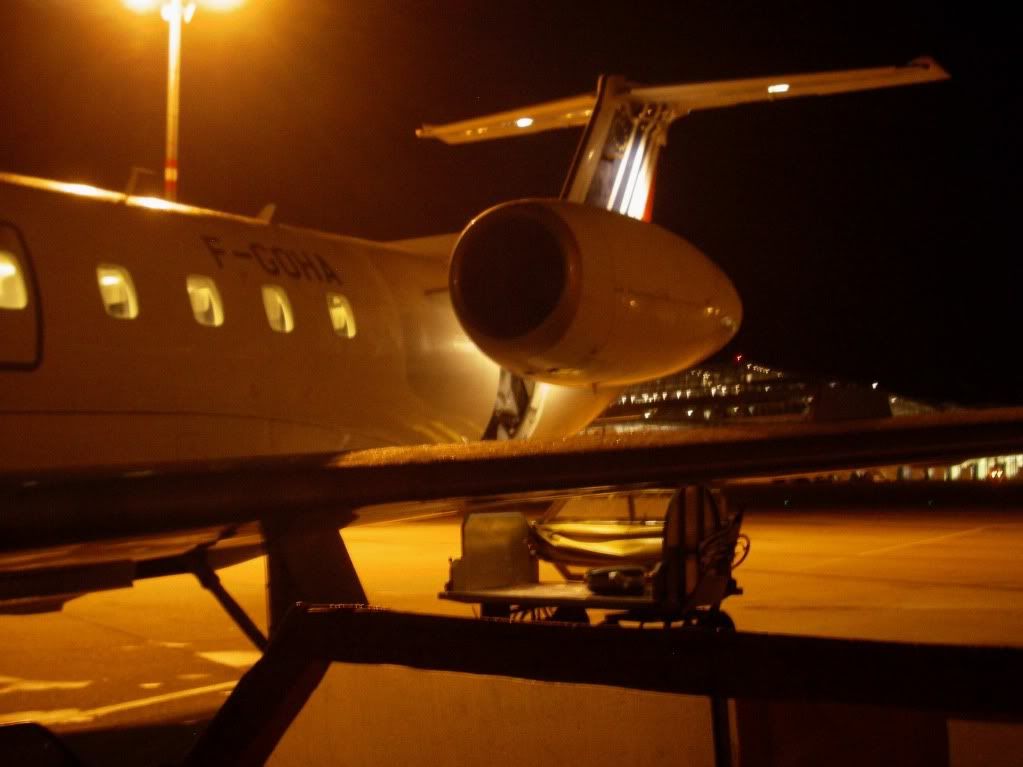 Boarding:
F-GOHA waited on the apron.
The plane type wise warm welcomed Embraer 135, delivered at 10.04.2000 to Proteus and changed to Regional at 01.04.2001.
Regional operates actual 9 E135 machines and F-GOHA is the oldest and first delivered.
Premiere for me on that type.
The situation doesn´t improved, as soon as we had taken our seats, welcomed by a middle aged friendly female FA the french pilot was on the interkom, with
a short welcome and that the plane needs deicing. We had to wait for some 15 minutes till our deicing position will be free.
He was once more on the phone during deicing with detailed explanations around the whole situation.
Finally departure from the 3345 meters runway 07 in direction east of BSL and west of GVA, the flight itself calm, no flightlevel information.
Just departed: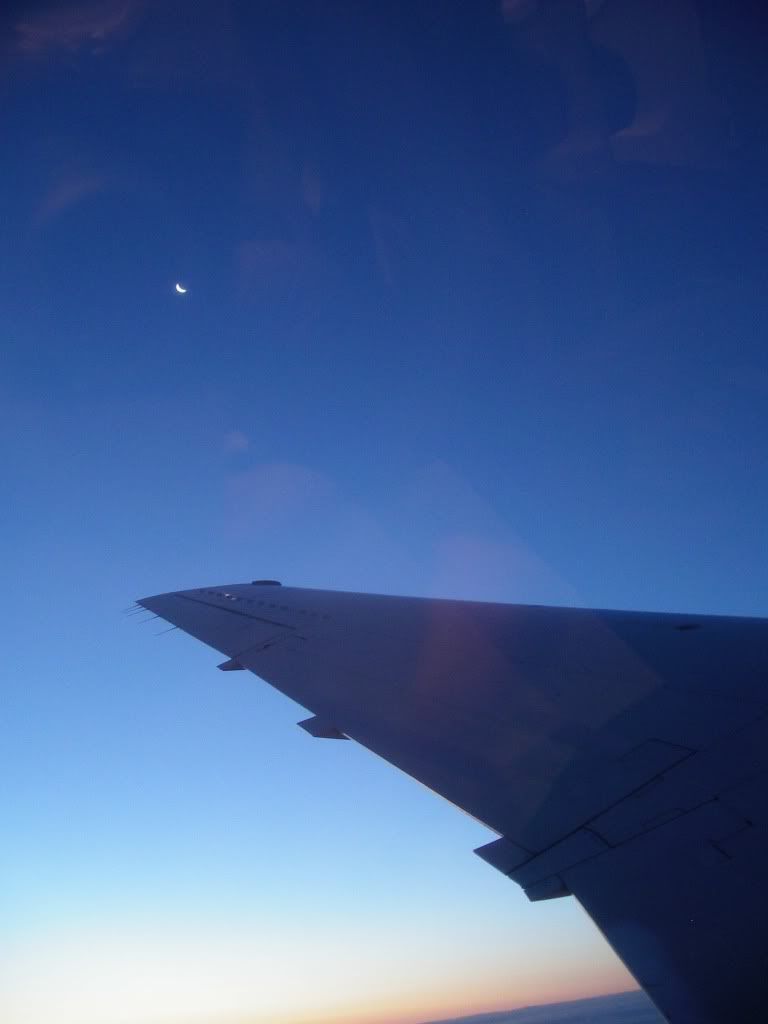 Engine view: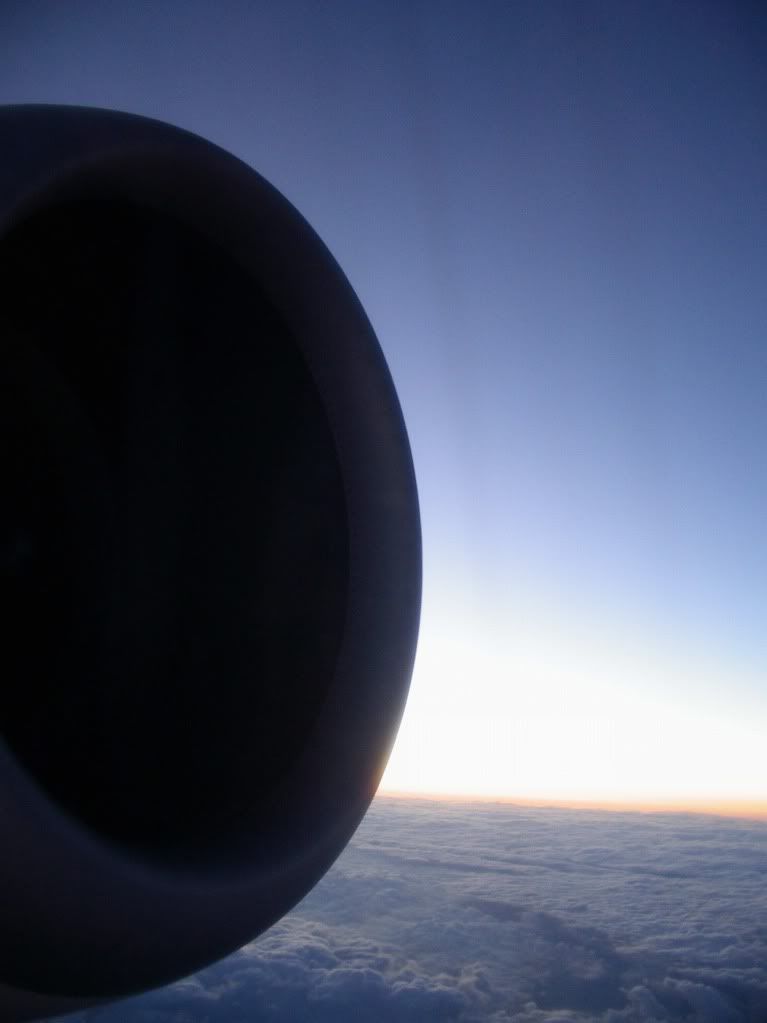 The cabin fitted with dark blue leather seats. Legroom ok, clean so far. Comfortable 1 / 2 seating.
Cabin:
My seat: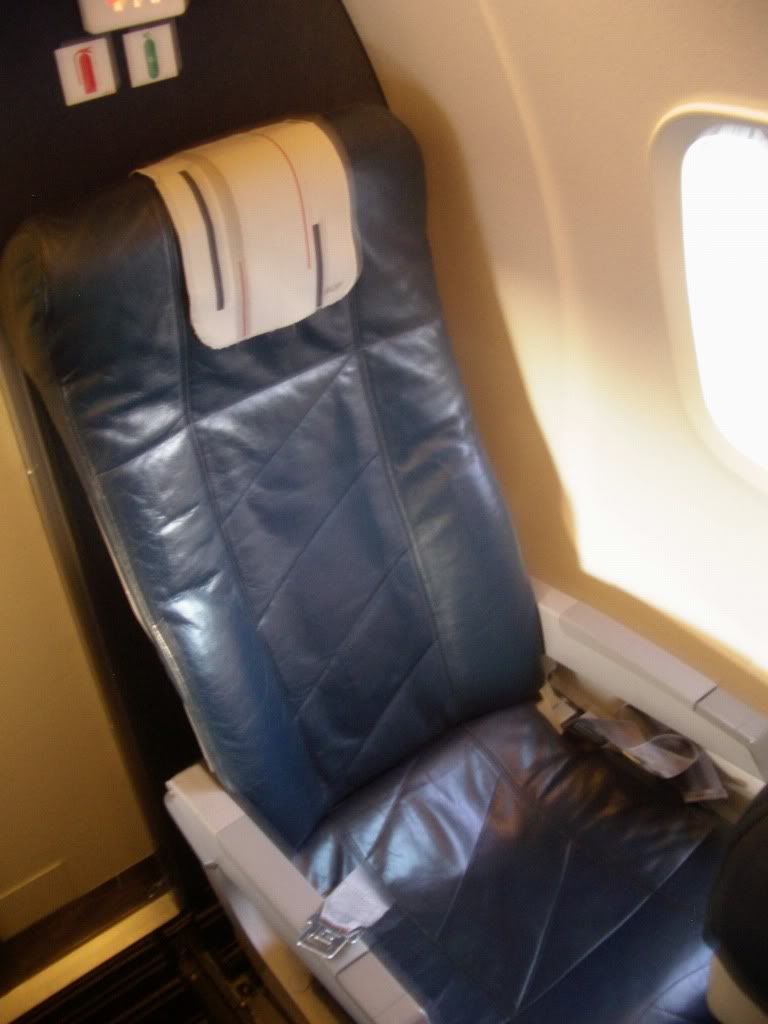 The actuial mag:
Service was free coffee /tea/beverages and a small brioche.
GVA: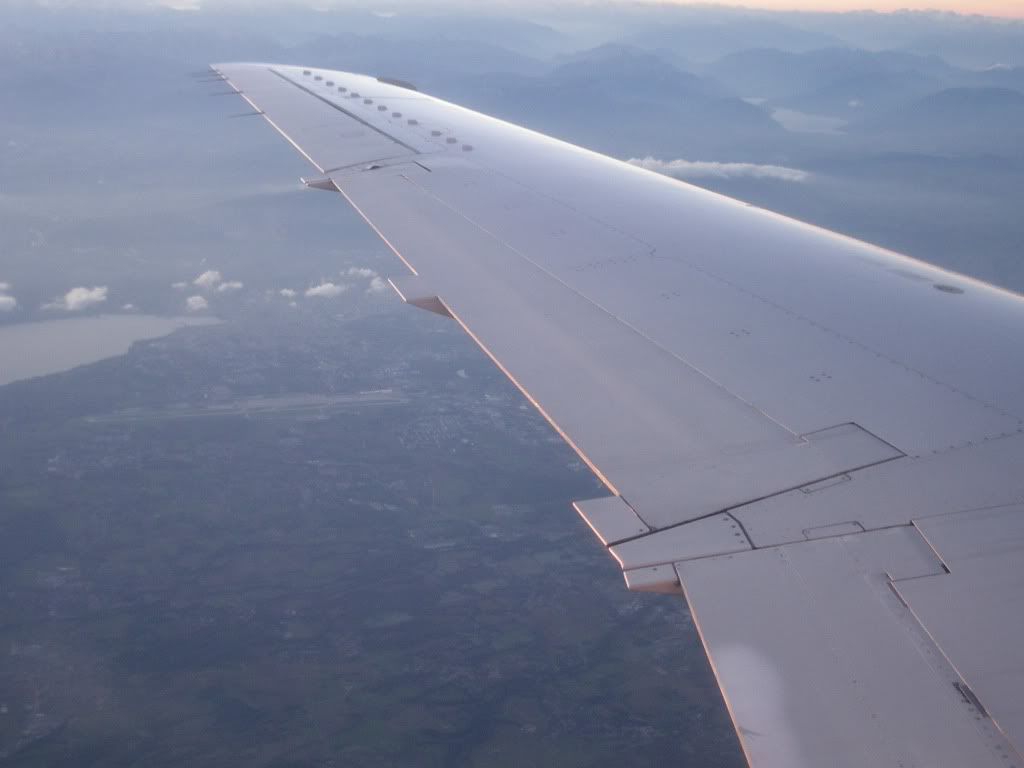 Near LYS: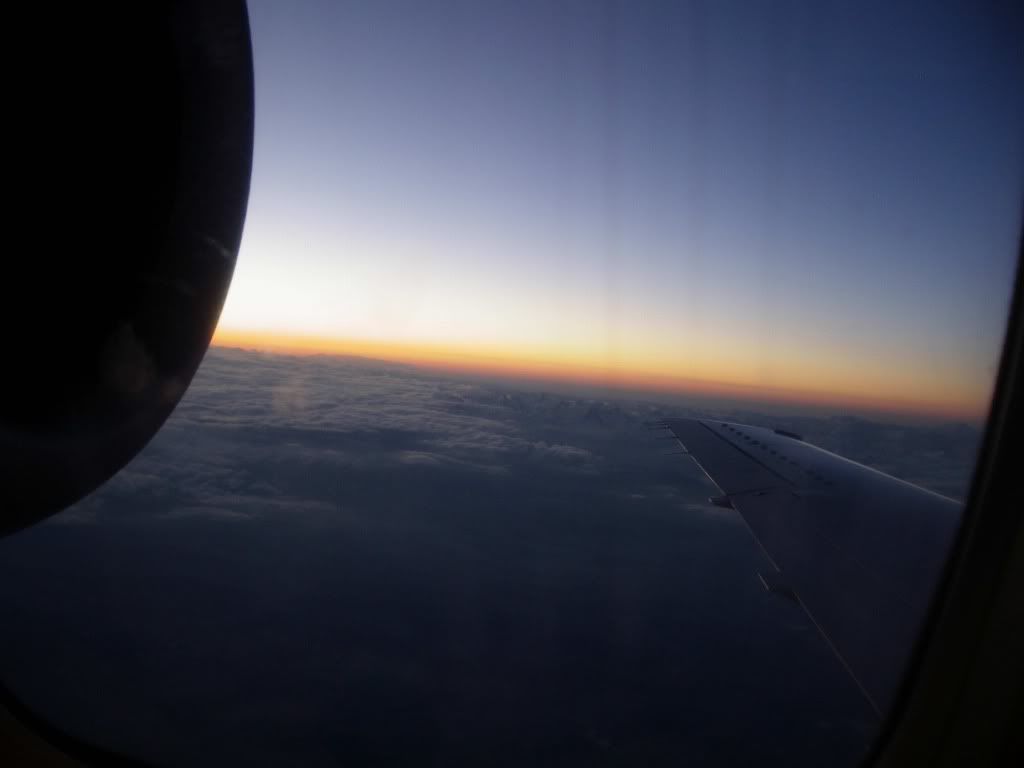 One more information during approach into LYS around the weather and a friendly bye-bye. No comment from the FO.
Touchdown on the 2670 meters runway 36R.
Arrived at LYS:
Taxi: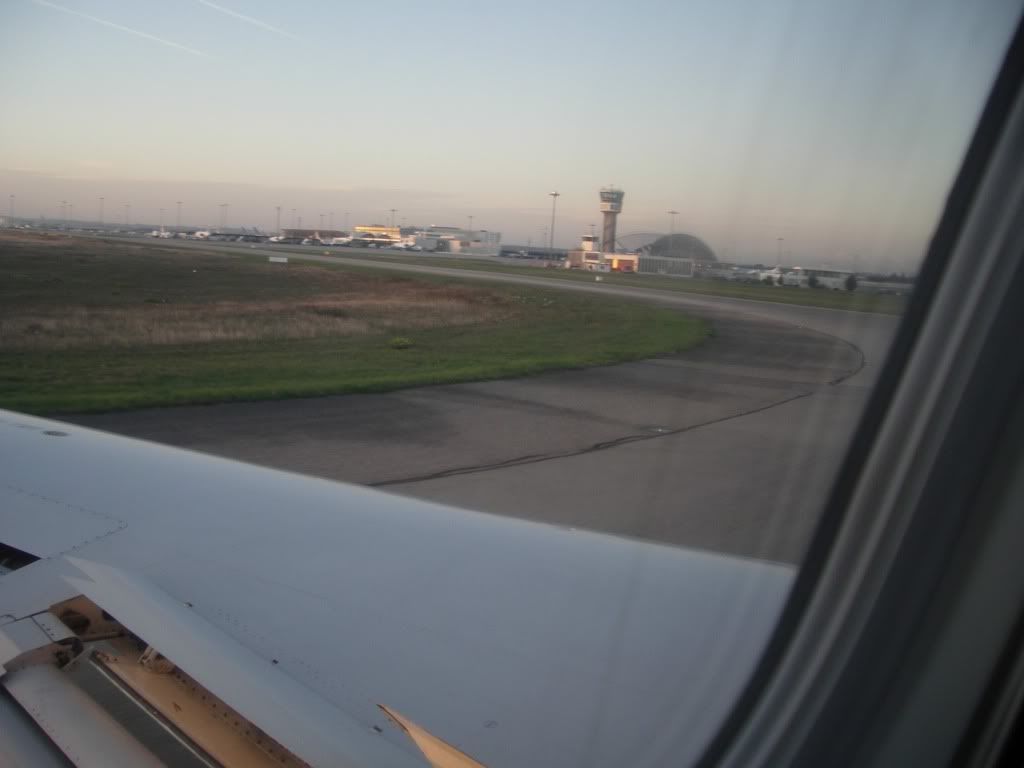 Near the gate: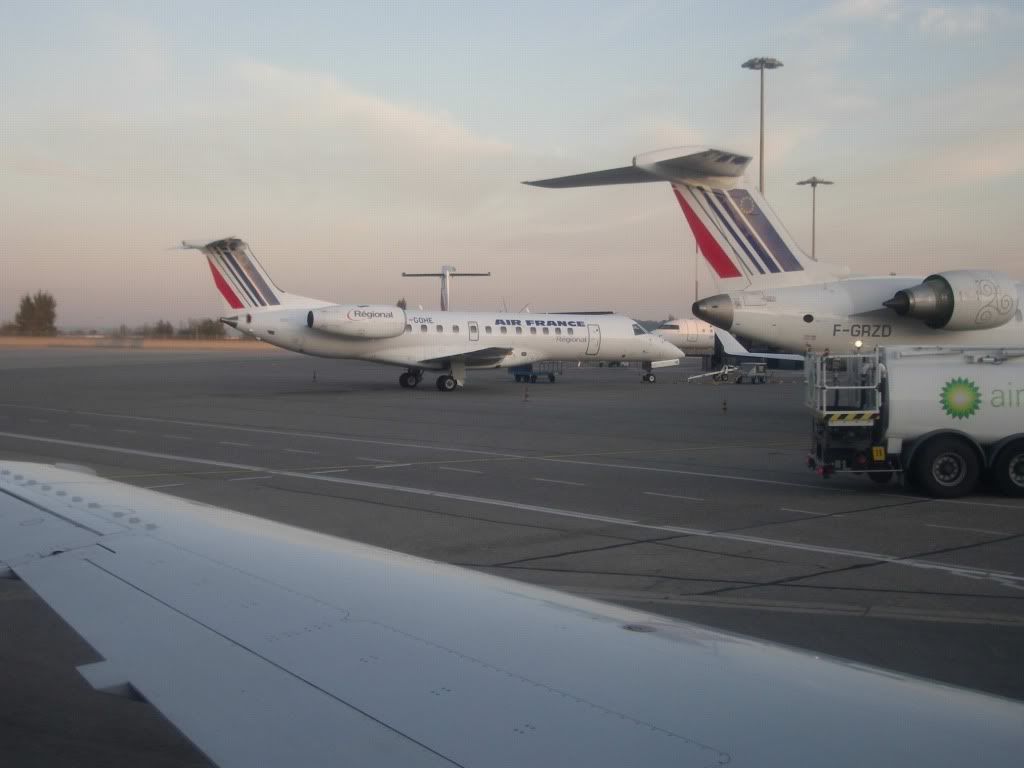 The plane parked close to the gate entrance, the chance for a cockpit pic. No problem told me the FA and I´ve had a short chat with the guys upfront.
They confirmed that the E135 is the smallest jetliner around right now.
The office:
Bye-Bye:
Again: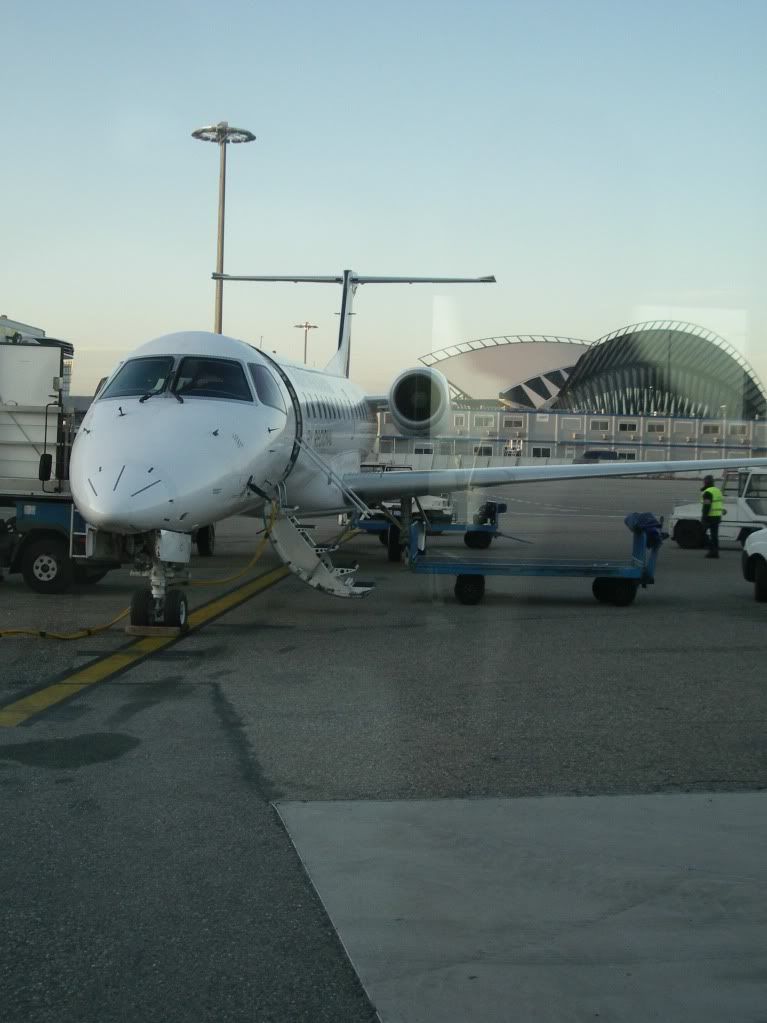 25 minutes now for me at LYS, if there will be no issue with the next flight.
Wednesday, 14.10.2009
Clear sky, Temperature 8 degrees
Partly cloudy, Temperature 15 degrees
Duration: 1 hour announced
1 hour, 10 minutes actual

Service Air France AF 5562 operated by Regional
Scheduled: 09.00 // 10.20
Actual: 09.10 // 10.20
Gate: 24B Seat: 18A
Load factor: Around 90%
LYS has done several improvements recently, so the AF used terminal is comfortable and spacious, perfect for the smaller planes here.
Nice gate area:
I´am also looking forward to this leg.
Scheduled on the new E70 plane.
The board:
Details:
My machine at the gate: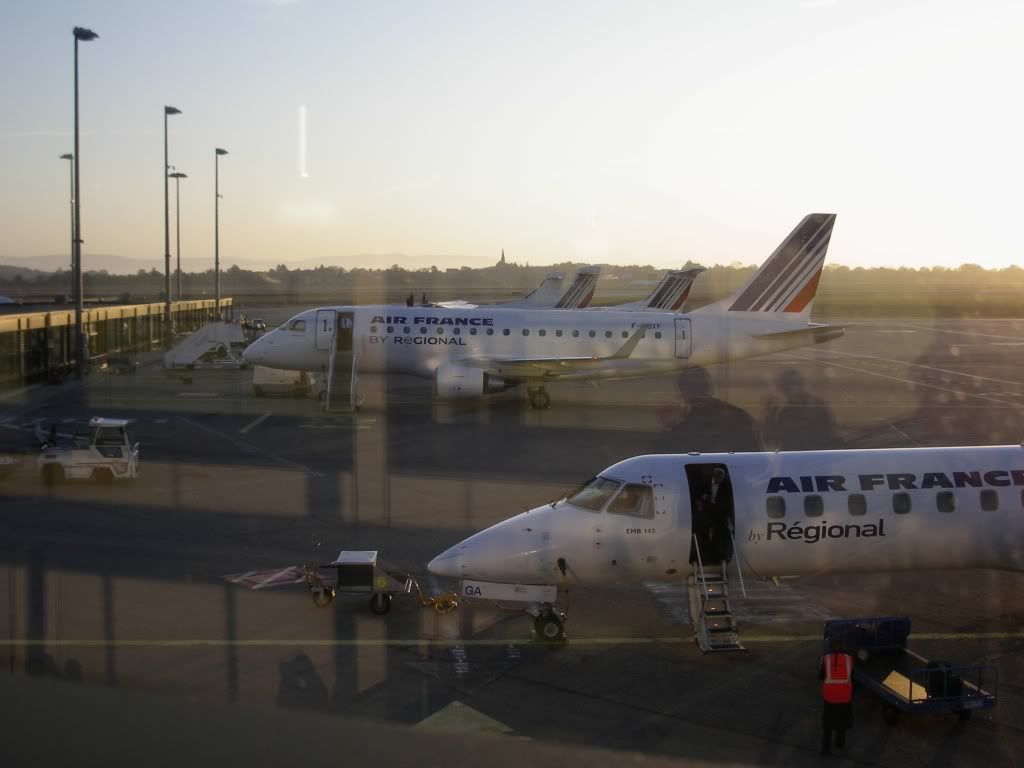 Again:
Front view: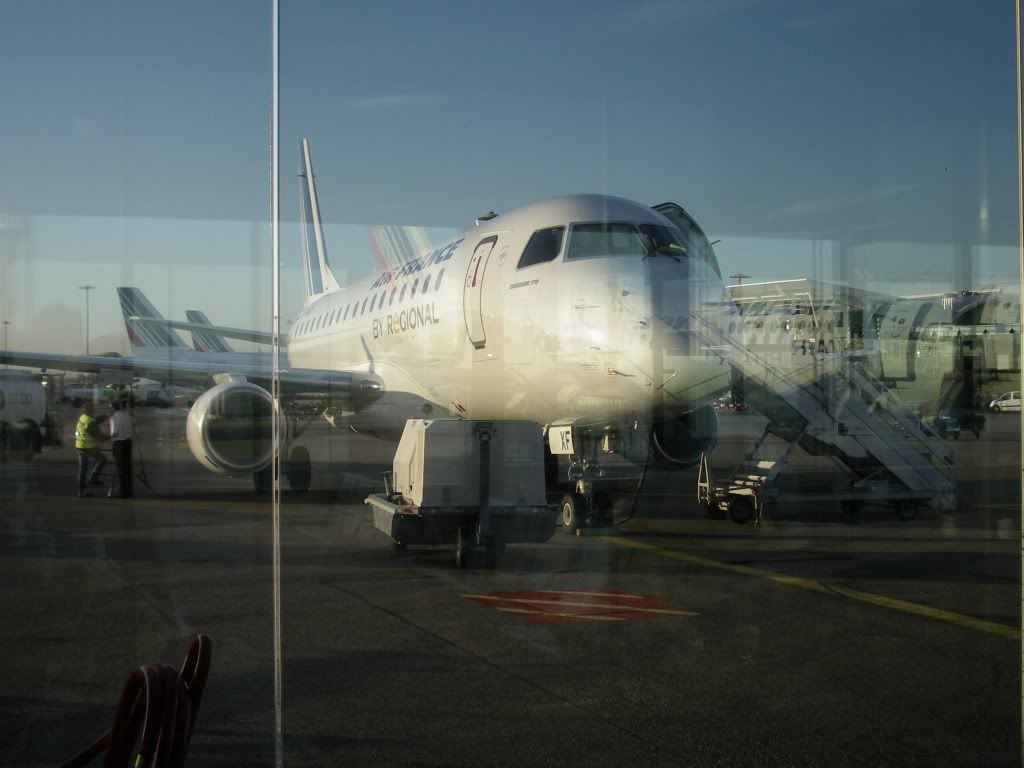 The other side:
Reg. shot:
F-GOHA taxi, it seems with that short turnaround again without lav: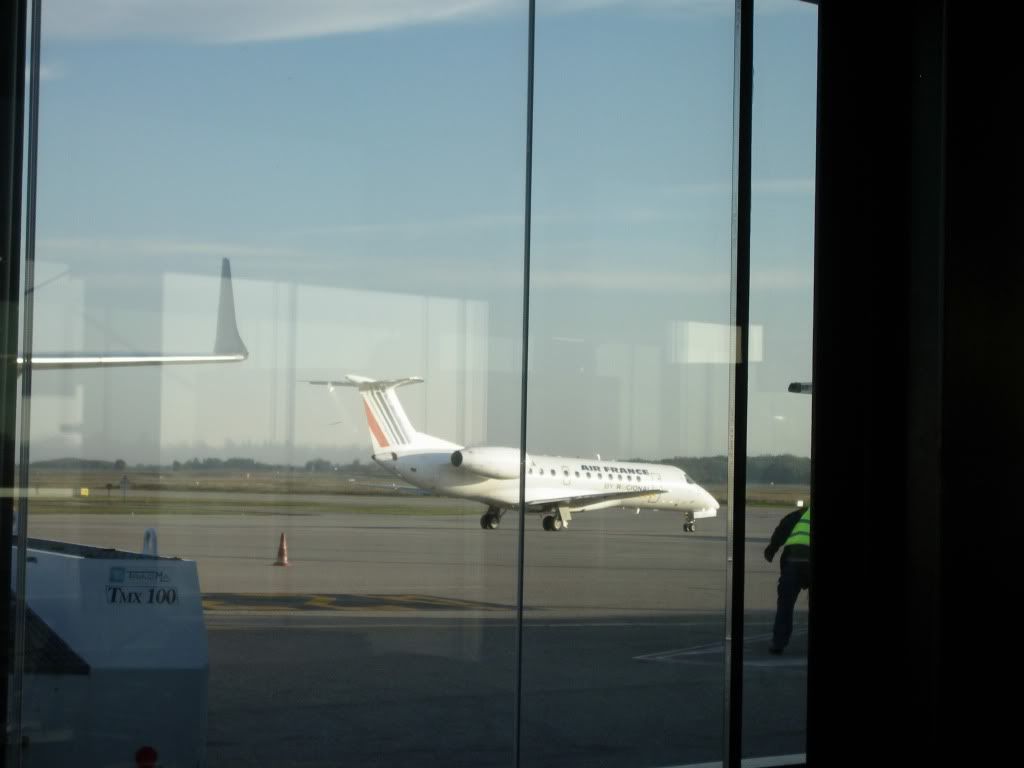 So it was. F-HBXF parked at the announced gate.
Delivered only at 19.08.2009 to Regional.
Leg no. 3 for me ontype and the first on that machine.
Boarding was called some minuted late, the plane parked directly at the gates door.
Boarding:
Again: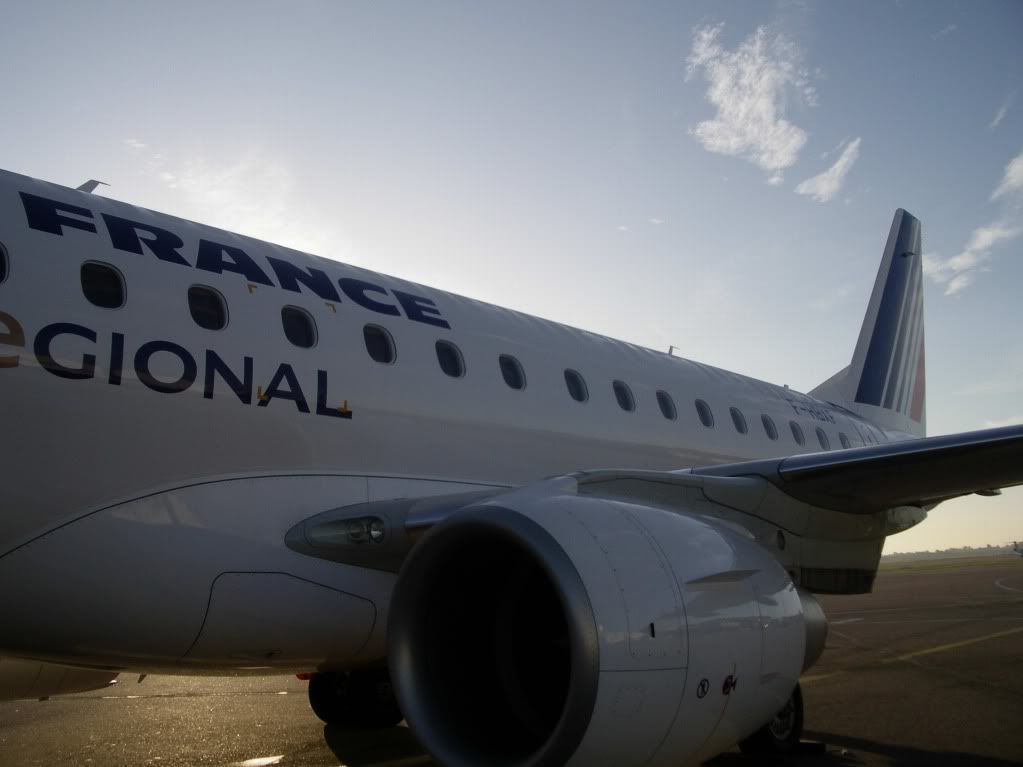 Two friendly female FA´s here. The cabin fitted with dark blue leather seats. Clean, the typical new plane smell, comfortbale, good legroom.
Seats: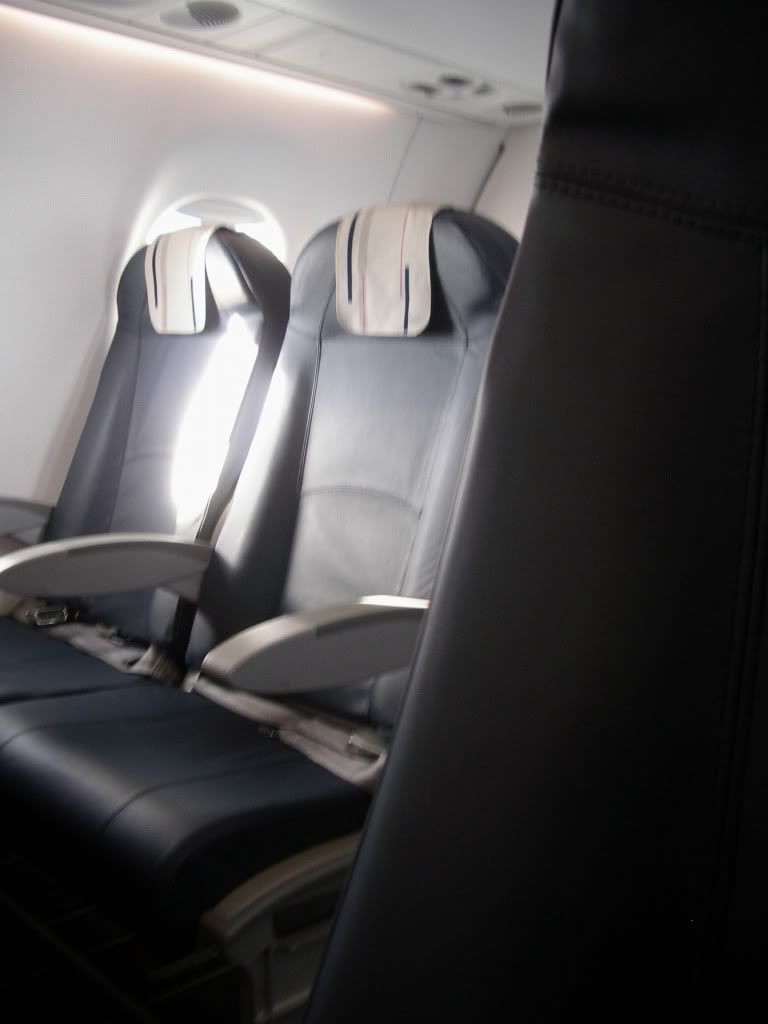 Cabin:
My seat:
Cockpit crew was also french here. The pilot with a short welcome during boarding, once more later during approach.
No comment from the FO.
Departure from the 4000 meters runway 36L. Remember my departure board picture.
AF operates wave style from LYS, so we´re no. 9 to takeoff in the morning rush. A real powerful takeoff followed.
Airlinair at departure:
The route was above Torino and Milano, clear, but some shakers during approach. No flightlevel information.
Above the alps: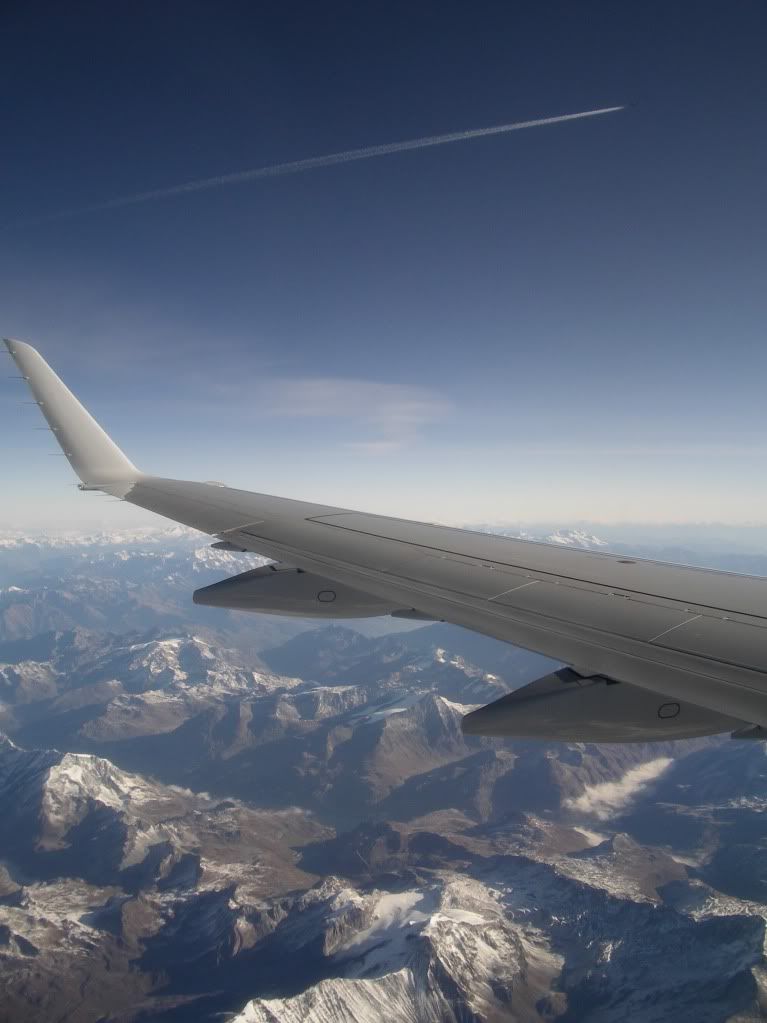 Northern Italy: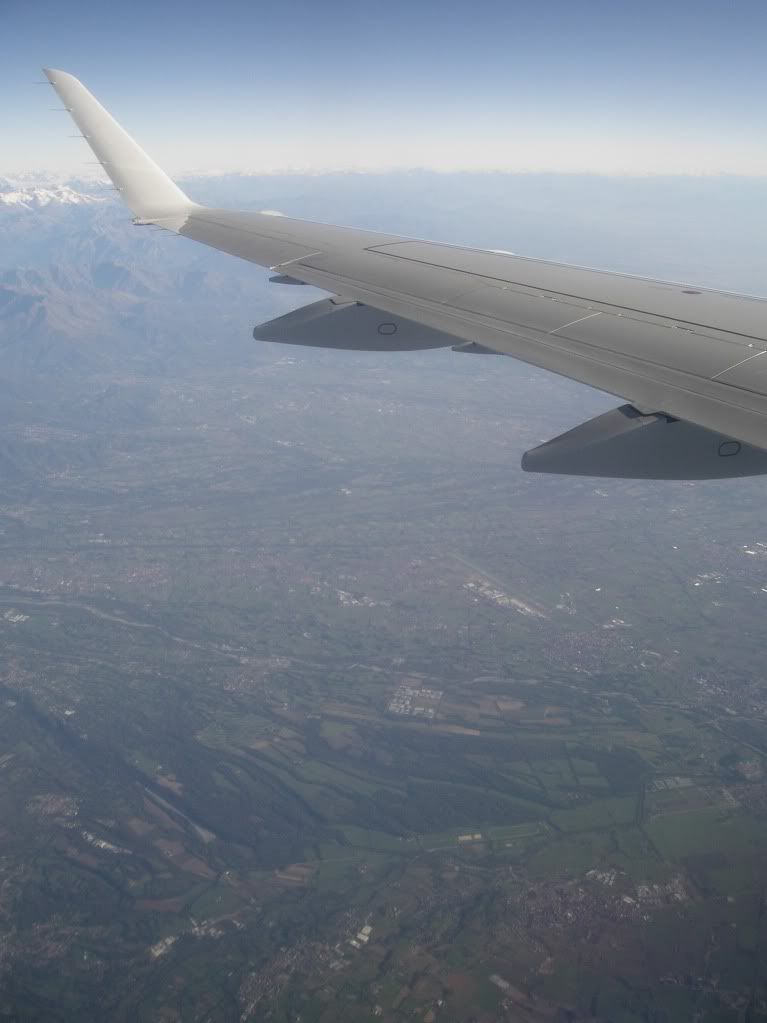 Service was the same like on the first leg, free water/coffee/tea and a brioche.
Approach: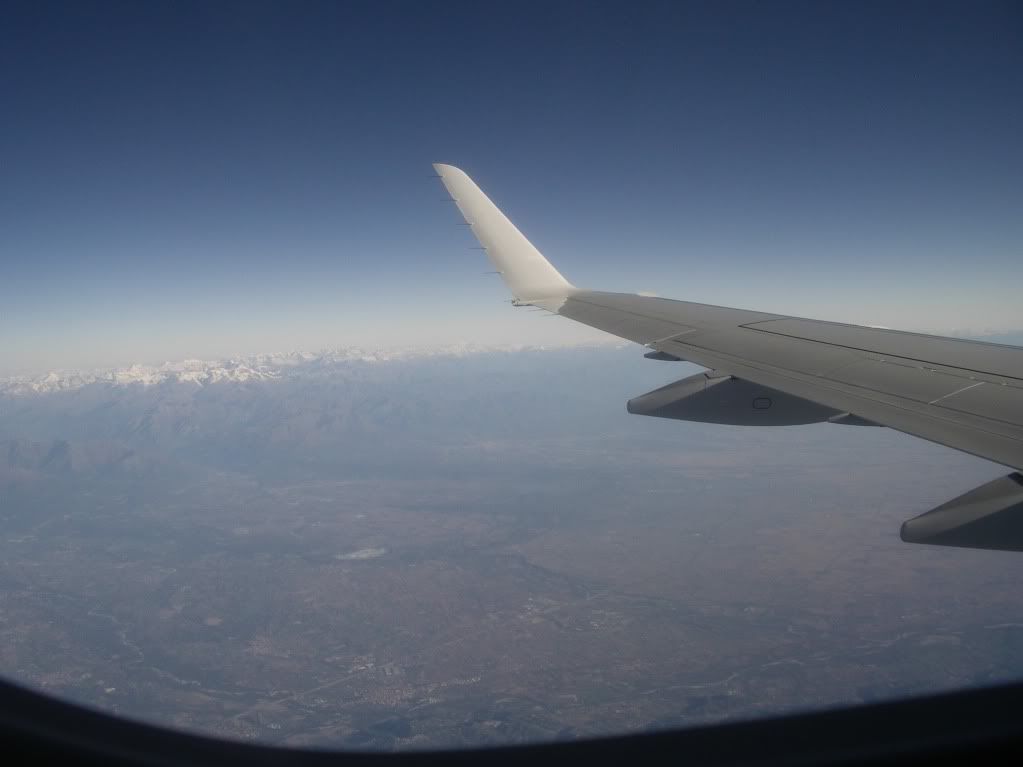 Close to VCE:
Finals: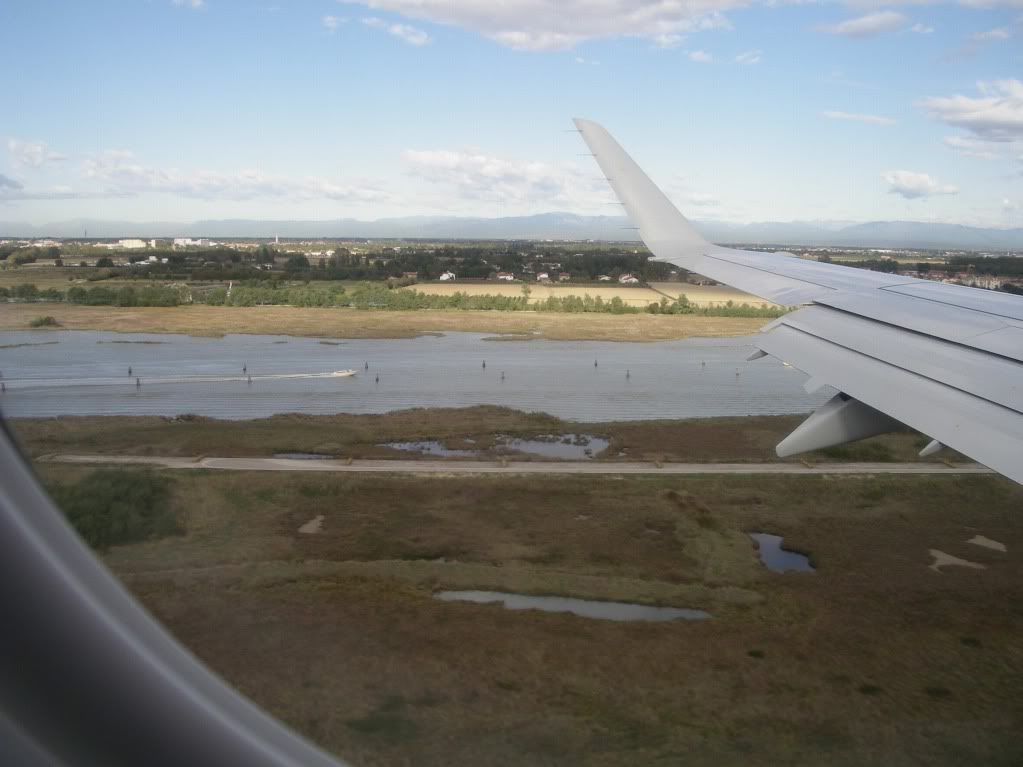 Touchdown on the 3300 meters runway 04 R good ontime.
Just arrived: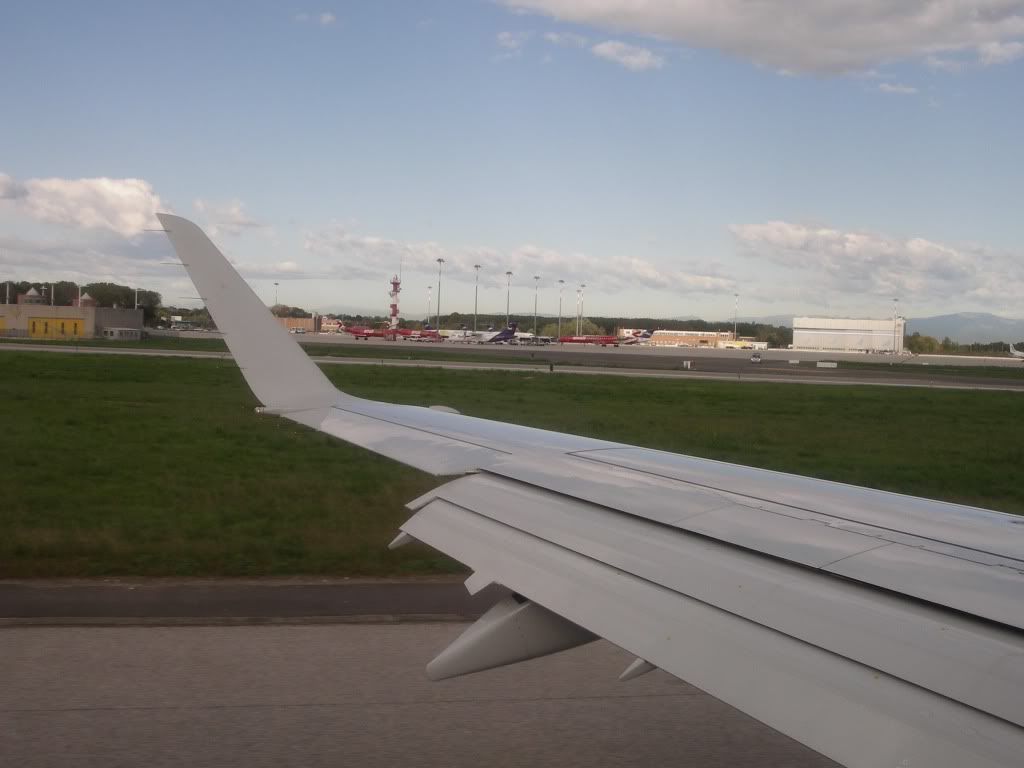 Disembarking: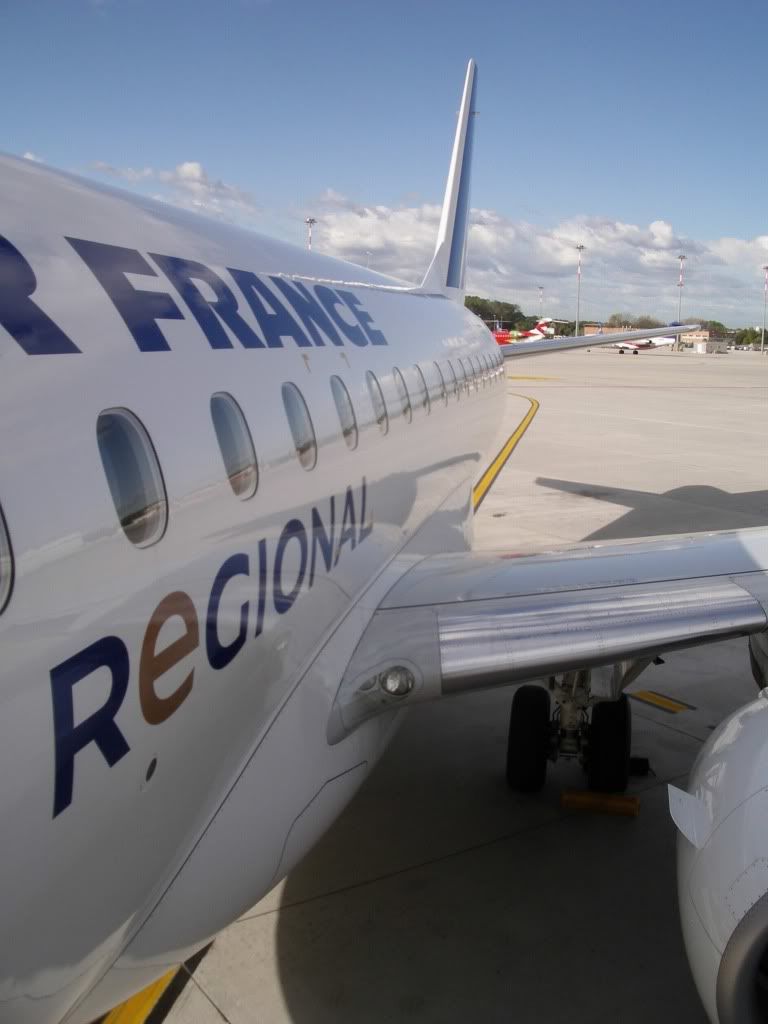 Apron shot: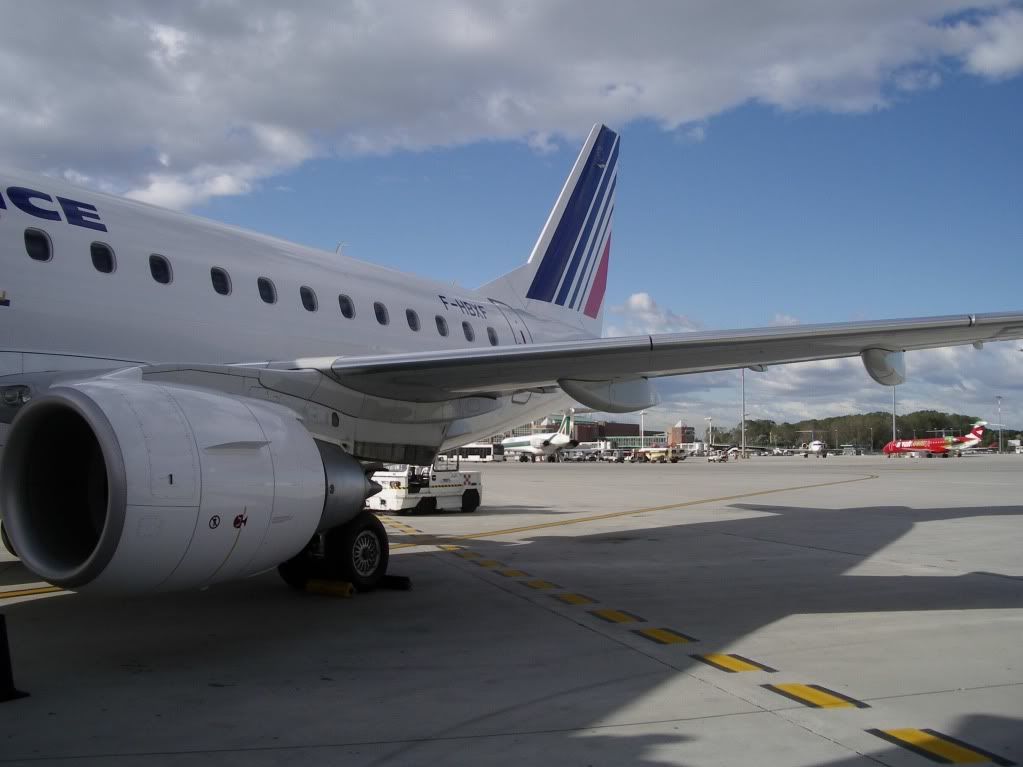 Detail:
The apron again: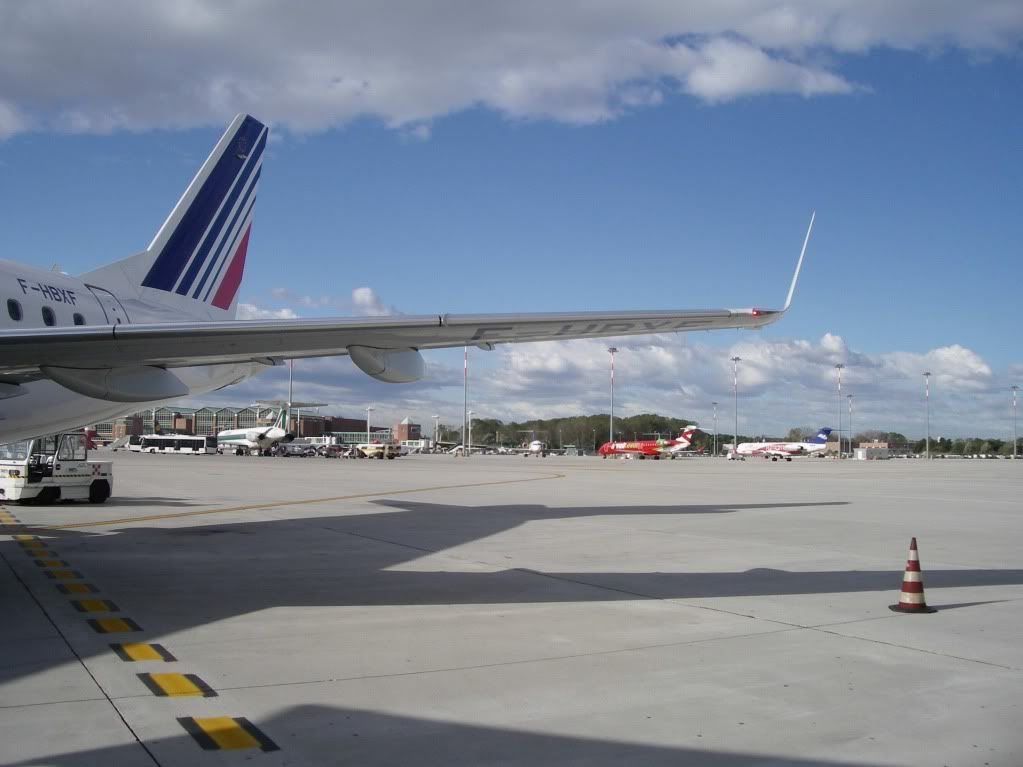 Once more: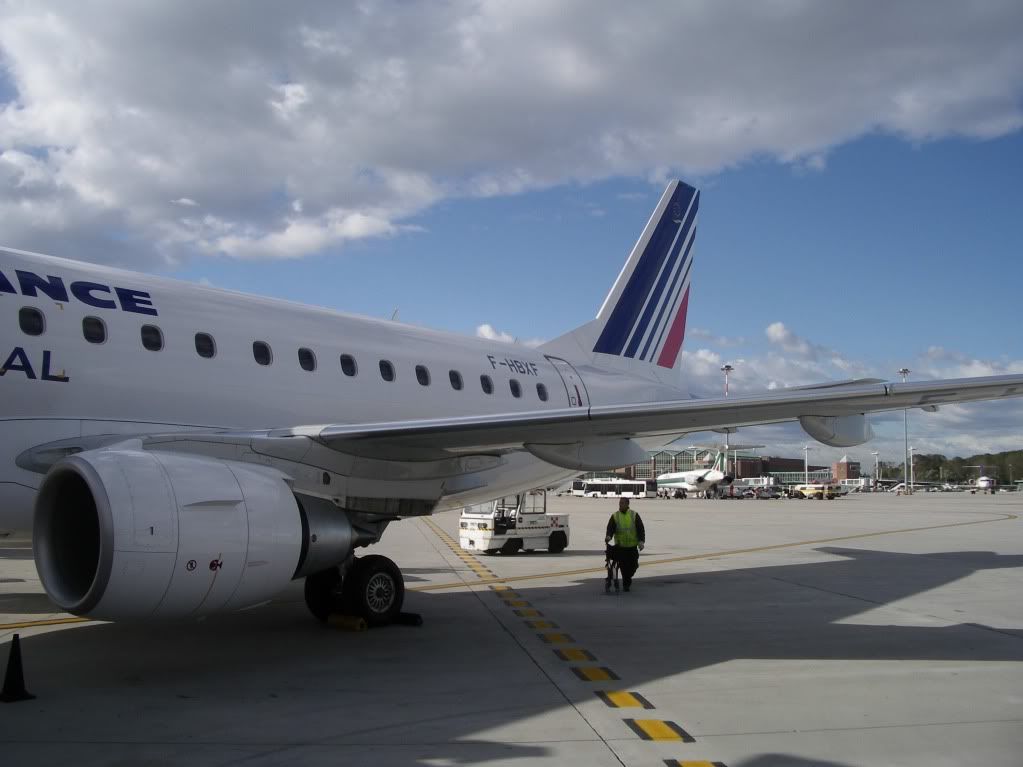 By bus to the terminal, italian style, the driver goes like he´s piloting a Ferrari not a bus!.
Quickly out in the public, I was for several times in Venice, but no incoming via VCE till now.
Its possible to go by the heavy expensive water taxi service to the city, also by Alilaguna´s scheduled boat service, or the cheapest way
by the ATVO bus to Mestre train station and further by train to Venice Santa Lucia, which was my way.
My engine at Venice Santa Lucia: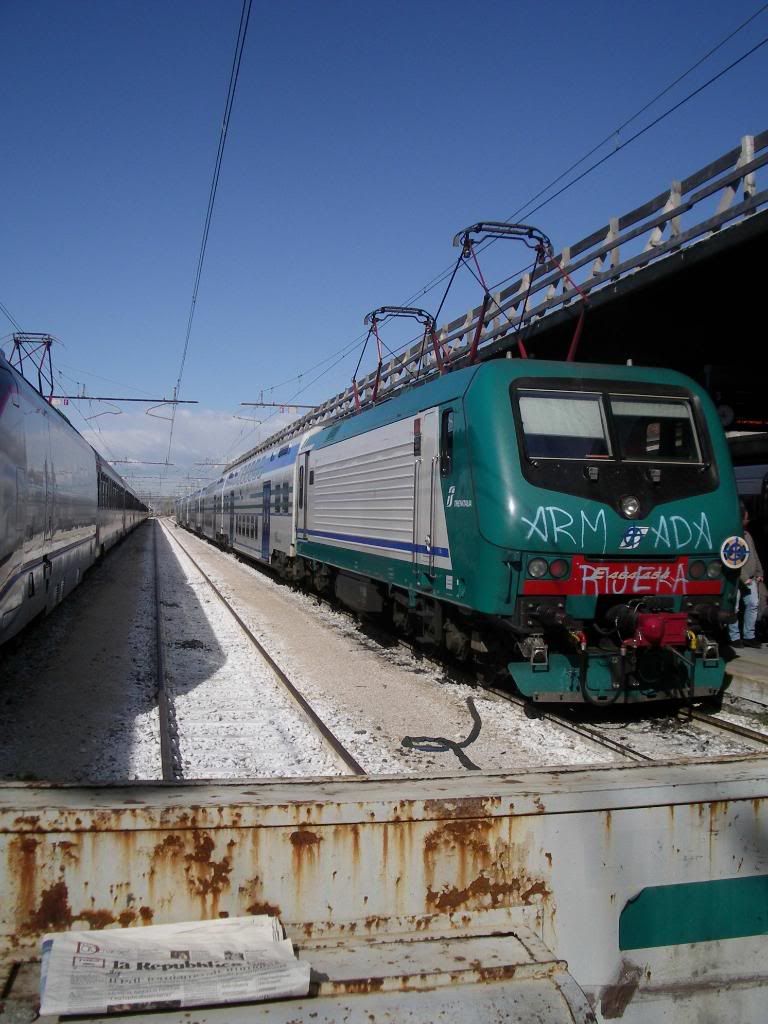 I´ve done that before, its simply unbelievable that you leave the train and switch within seconds to another world with the Canale Grande directly infront the train station.
Let me show you some pic´s from that special city.
First view after leaving the train station:
Canale Grande: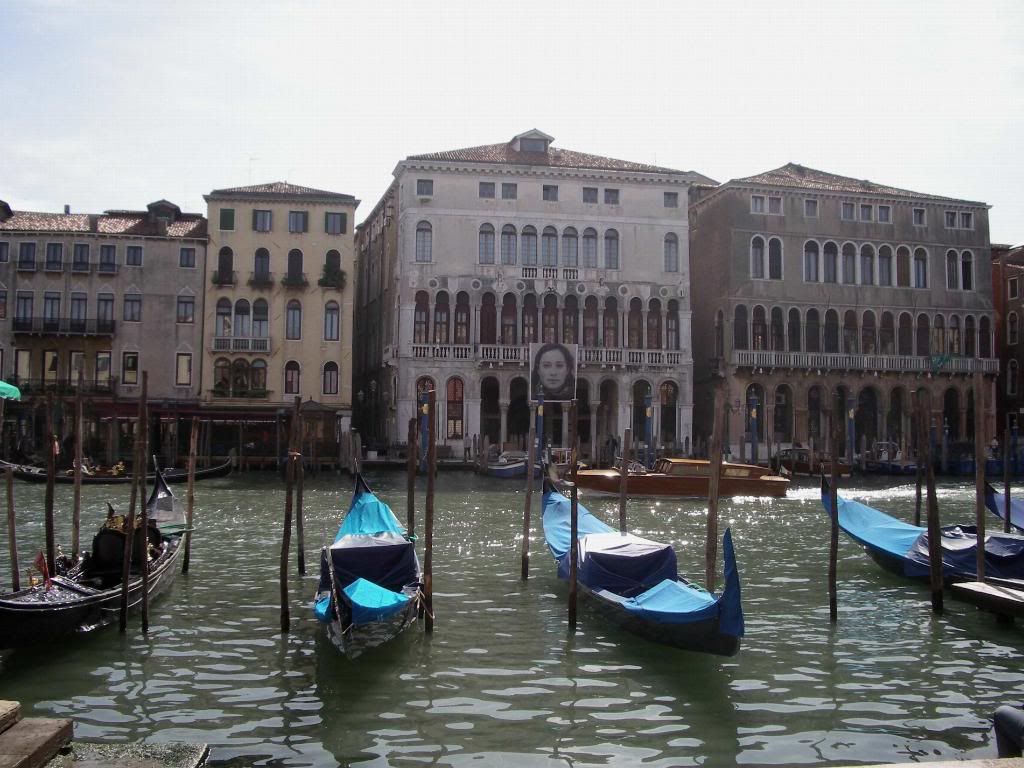 Rialto:
From above: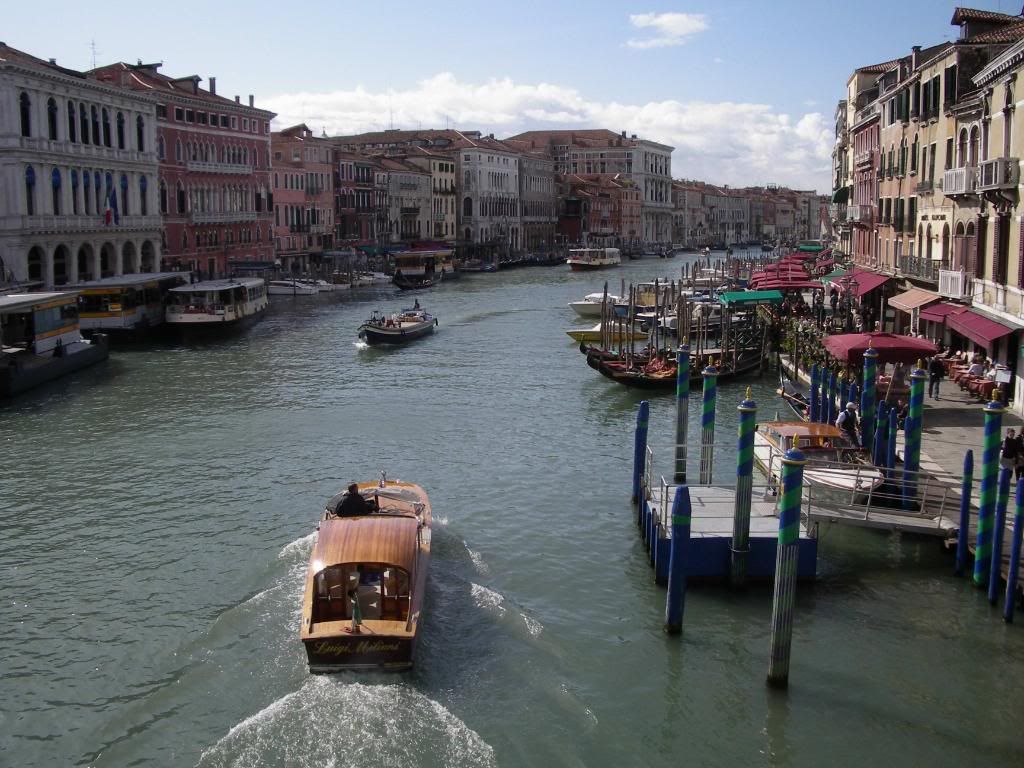 Venice´s living room:
The other side:
And some "tower" hearby: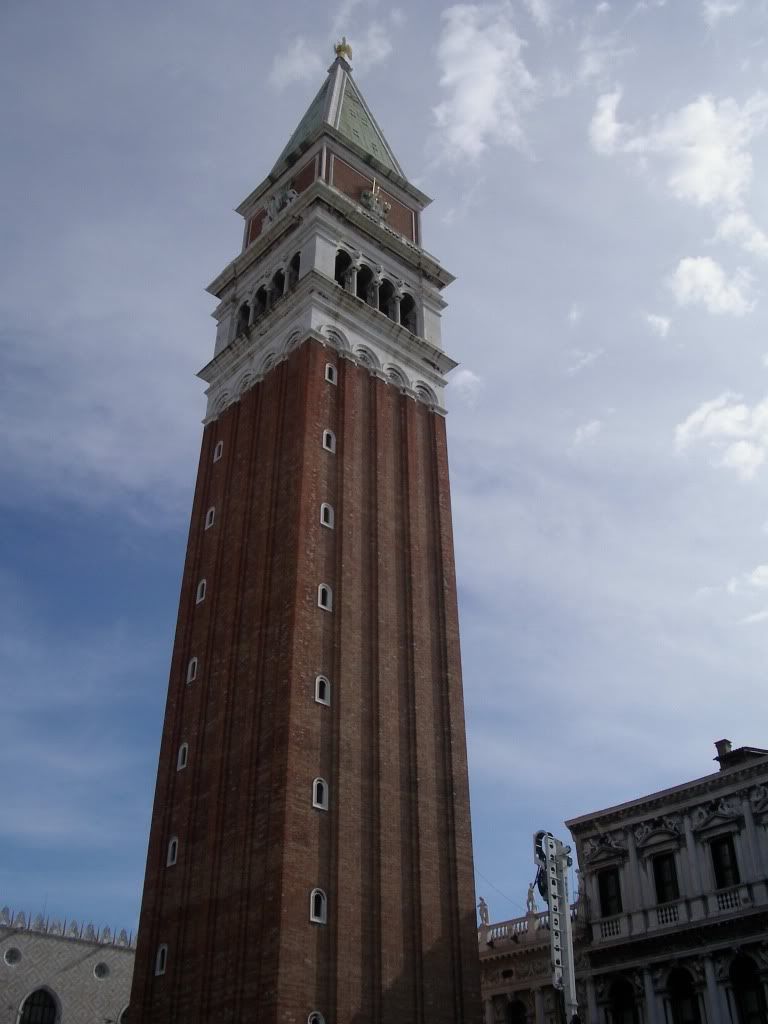 Nice view: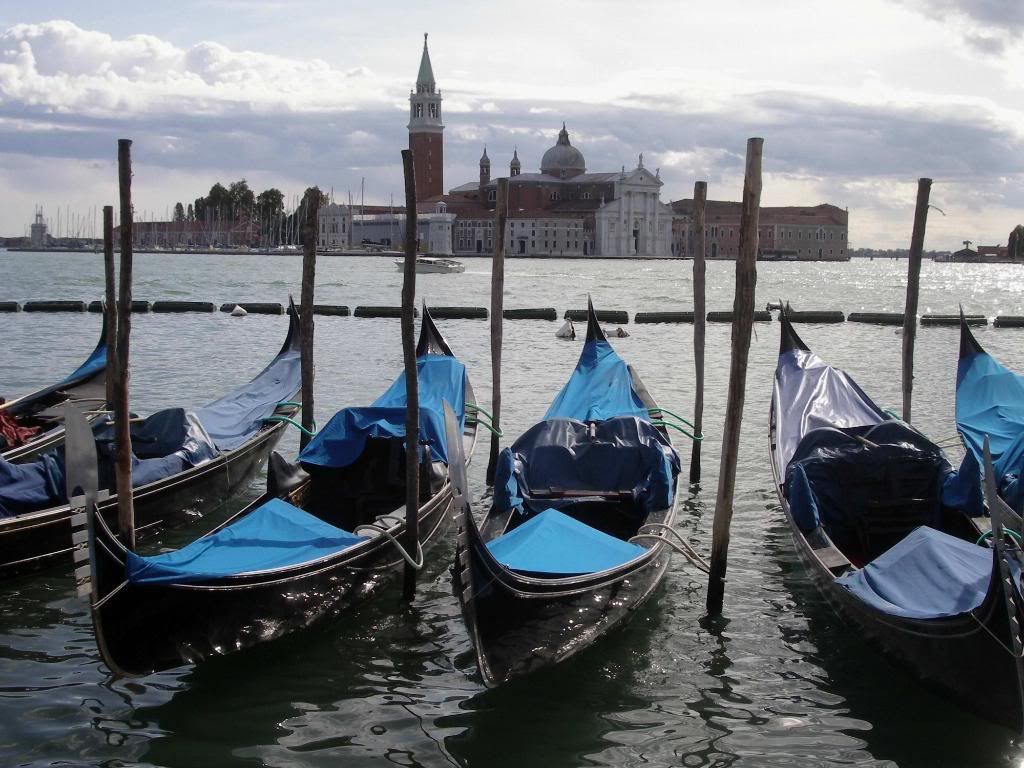 Landside:
The same way back in the afternoon.
Wednesday, 14.10.2009
Partly cloudy, Temperature 14 degrees
Cloudy, Temperature 5 degrees
Duration: 55 minutes announced
1 hour actual

Service X3 3495 operated by TuiFly
Scheduled: 17.55 // 19.05
Actual: 17.50 // 18.50
Gate: 01 Seat: 27A
Load factor: Around 80%
Well, also here, loco fill´s the gap and after some searching I´ve secured the cheapest fare for that ride = EUR 29.--.
At first now some impressions from VCE airport, not that really large but spacious enough, on different levels with good places to relax and follow the action outside.
It´s actually no. 3 in Italy in terms of pax numbers.
Departures: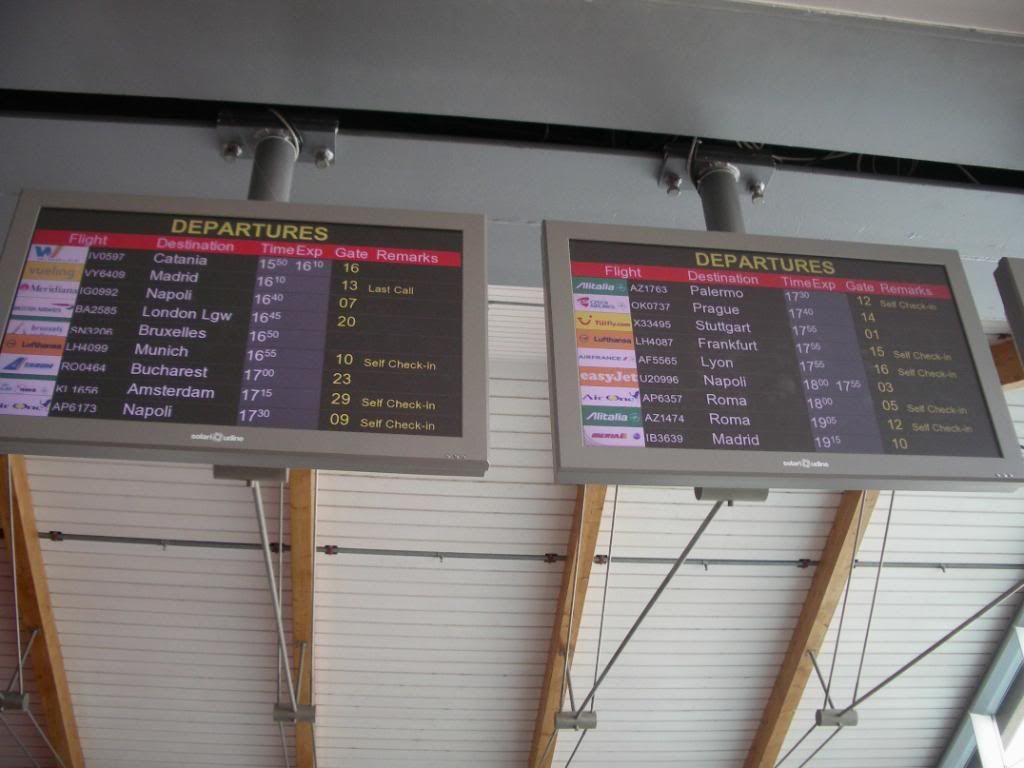 Well designed: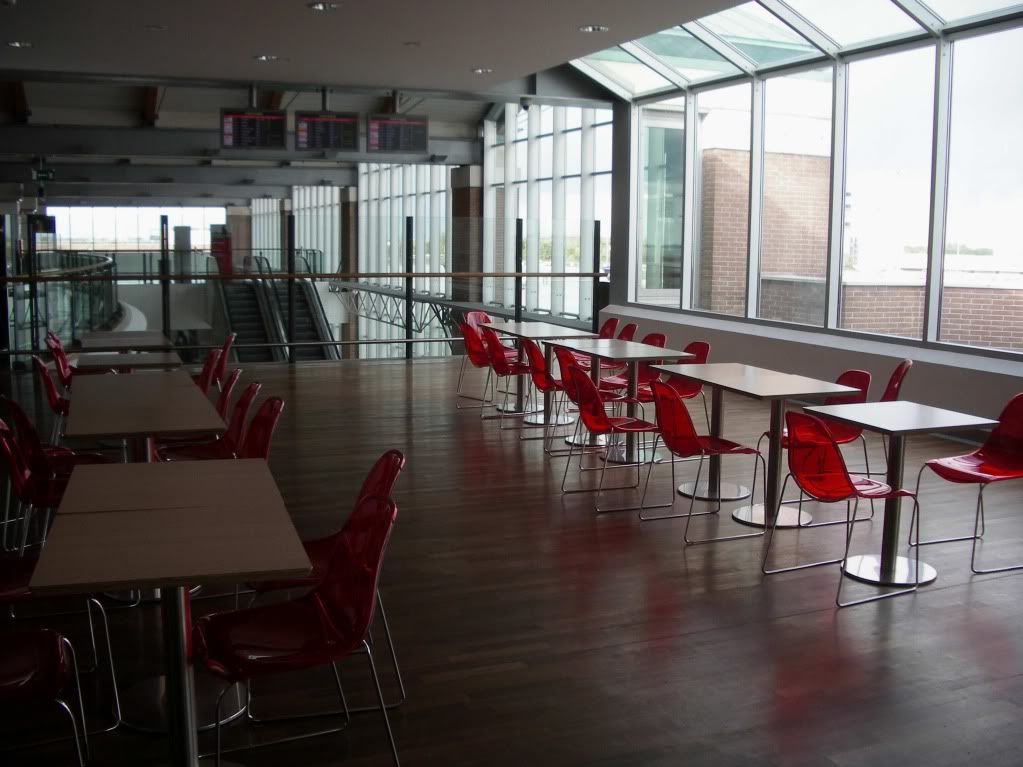 EK to DXB: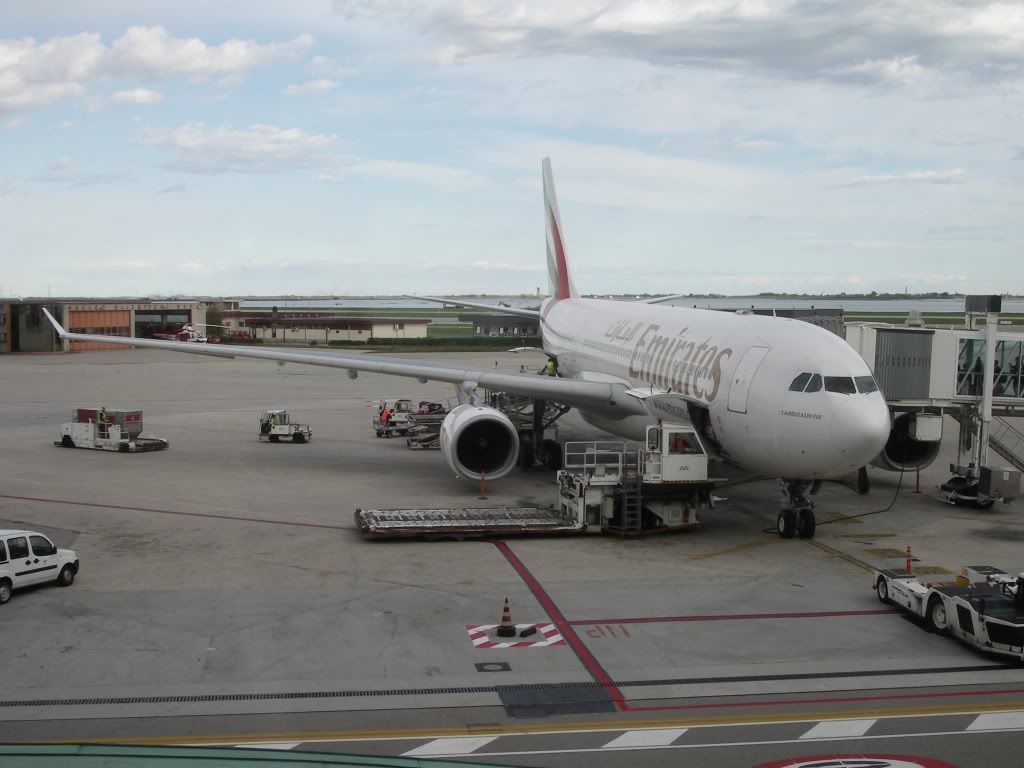 Vueling and Windjet:
Anyone remember Alpi Eagles?: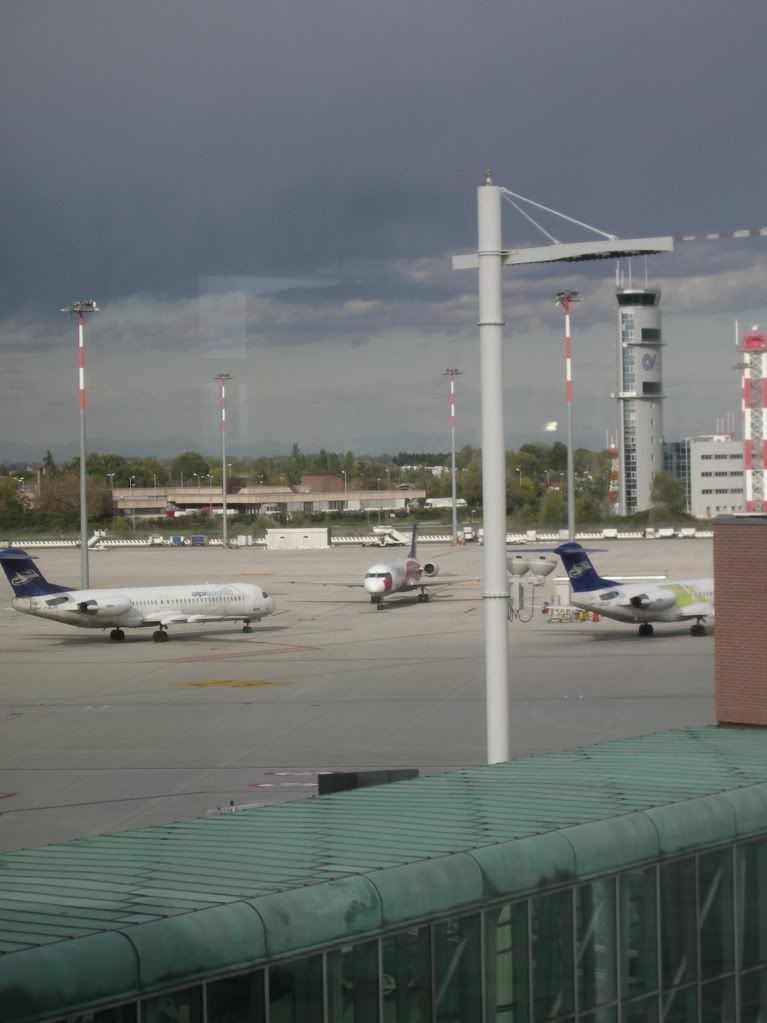 EK again: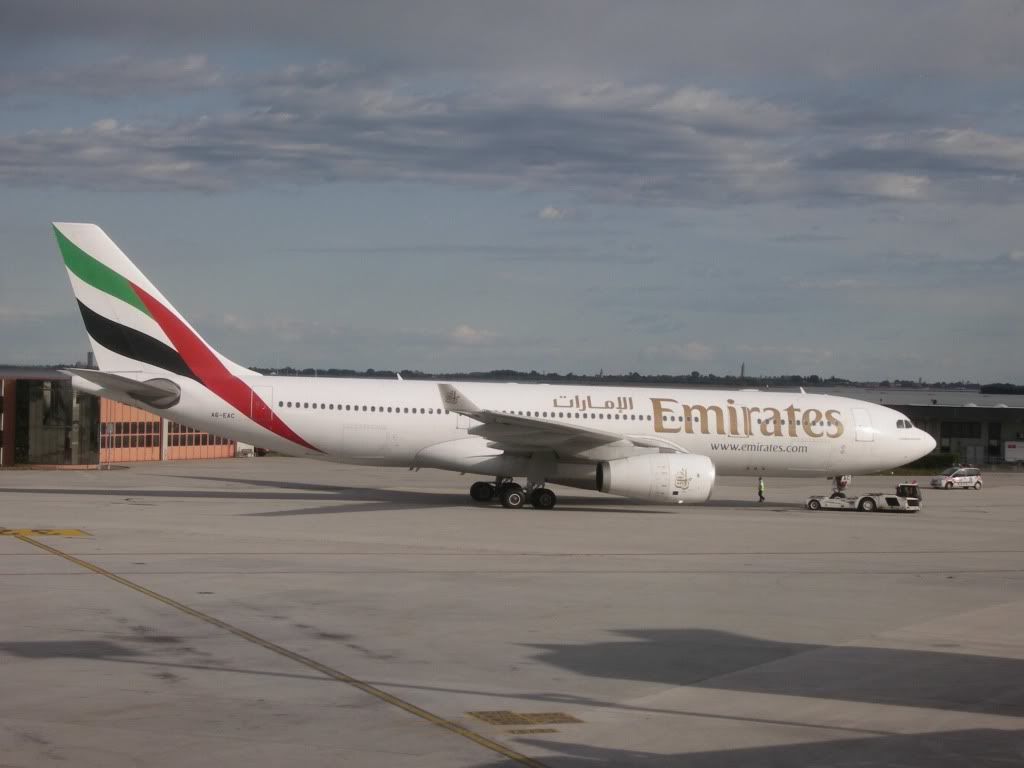 Nice Meridiana MD: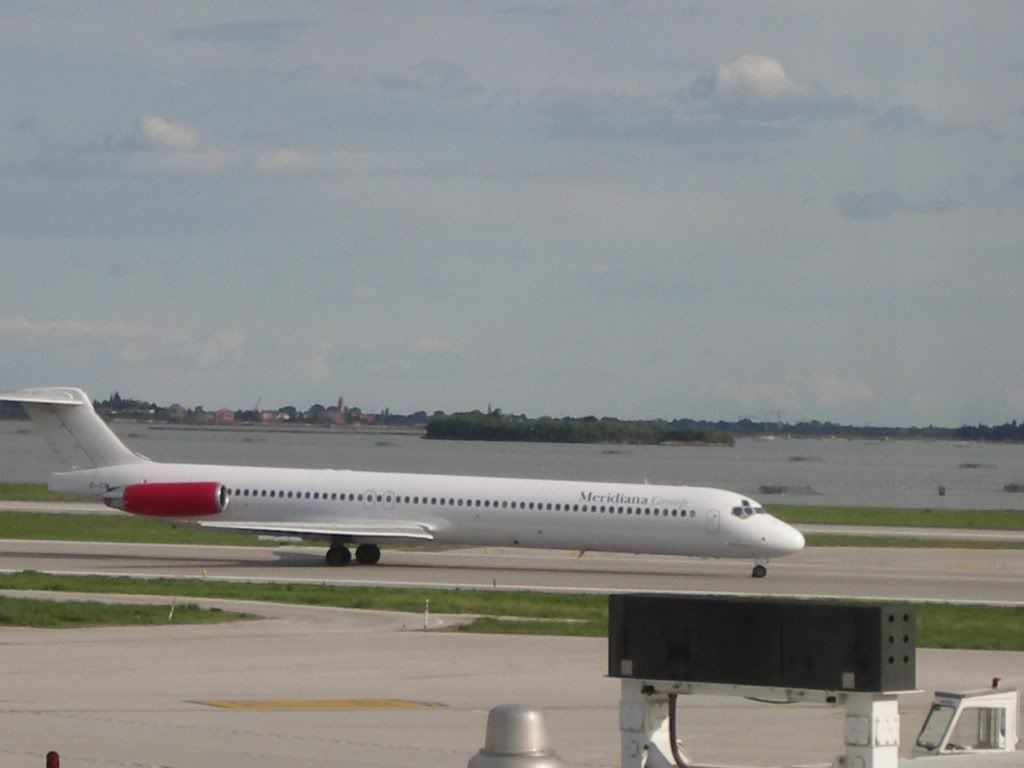 And once more EK:
EK departure: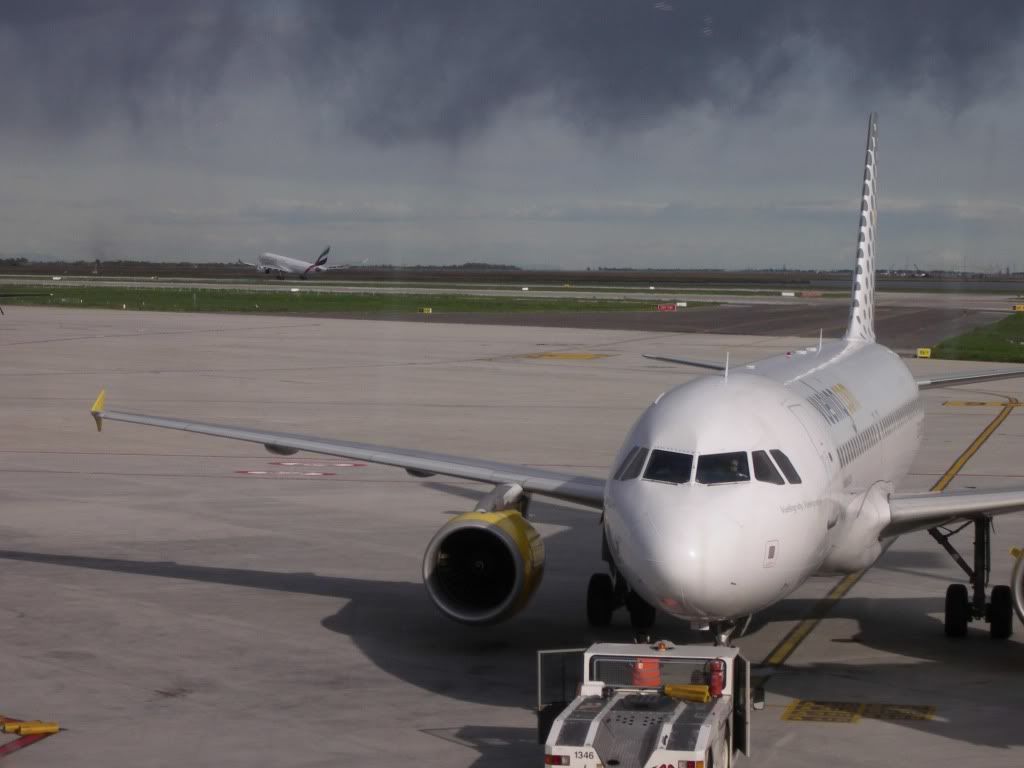 Arrival Tarom: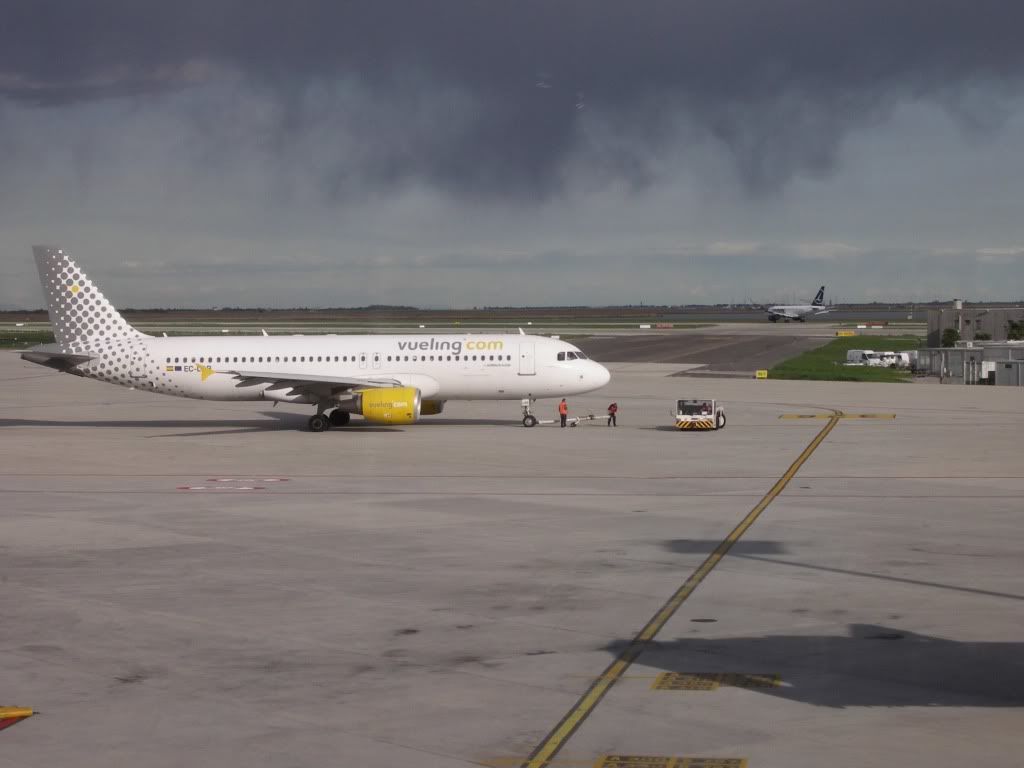 Vueling and Brussels Airlines: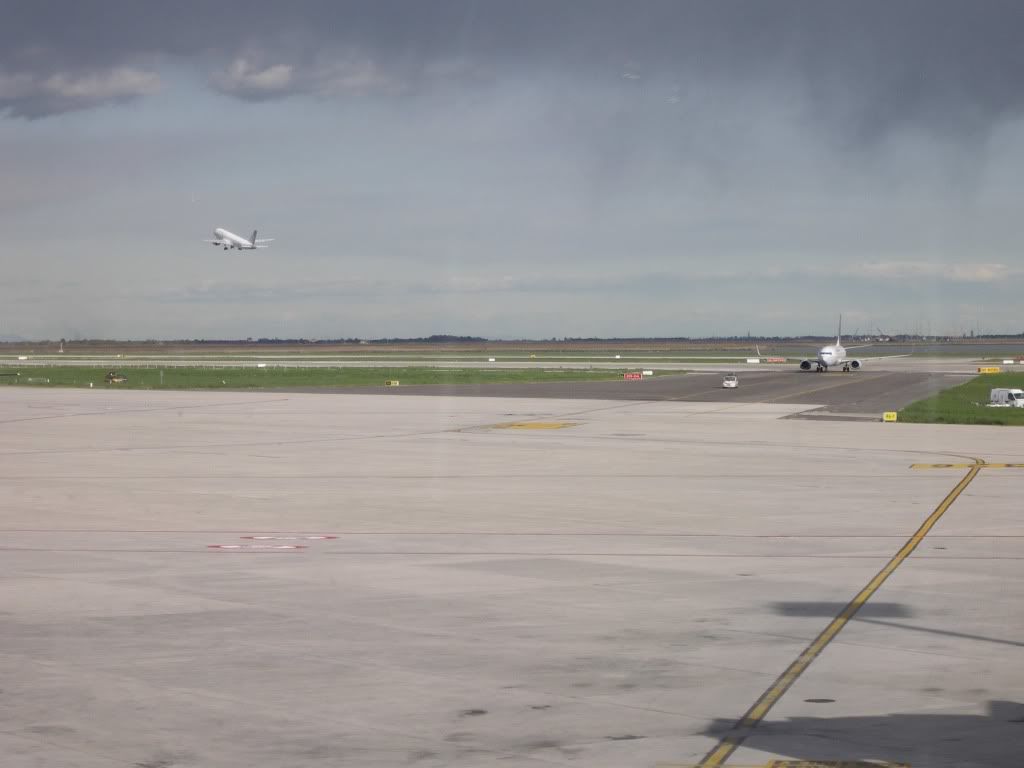 AirDolomiti: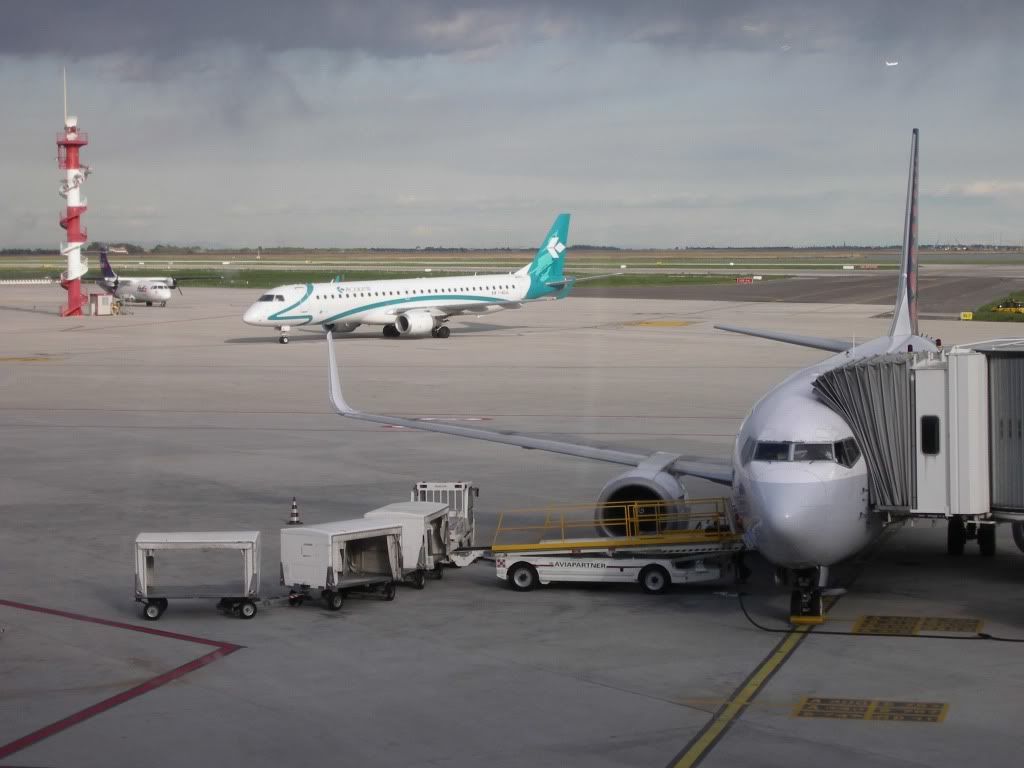 And the second AF flight from LYS: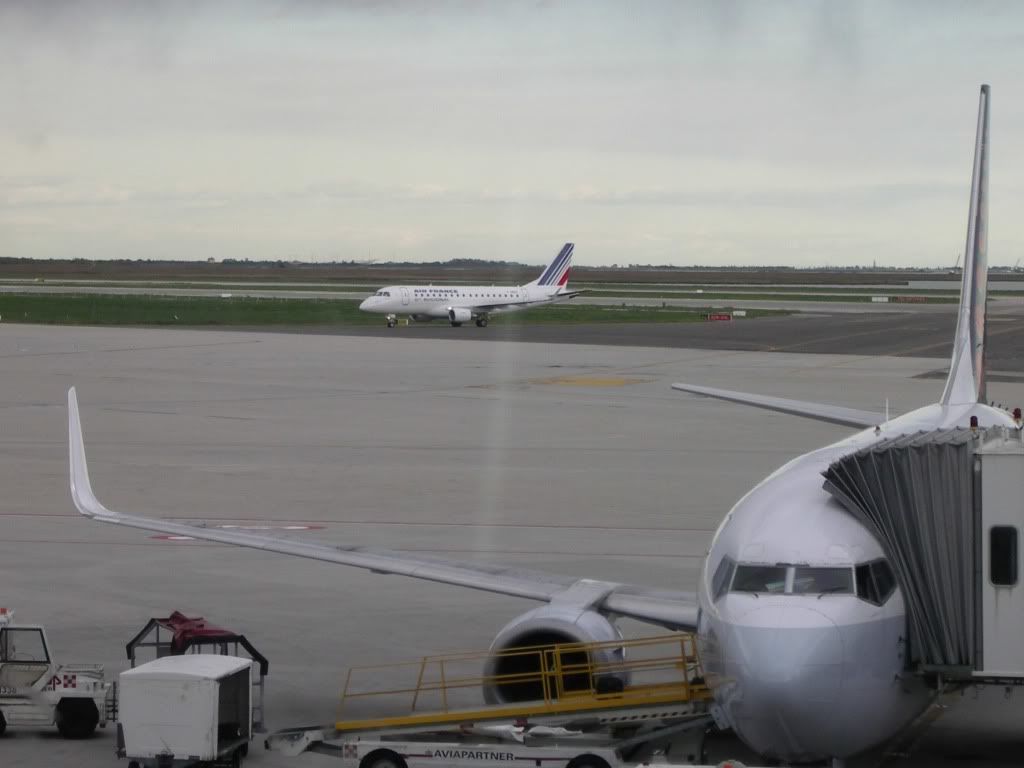 My plane arrived from STR well ontime. With several legs on X3 done, hopefully a new reg.
Bus boarding was called well ontime. And no luck today so it seems.
Arrival X3:
Taxi:
Again: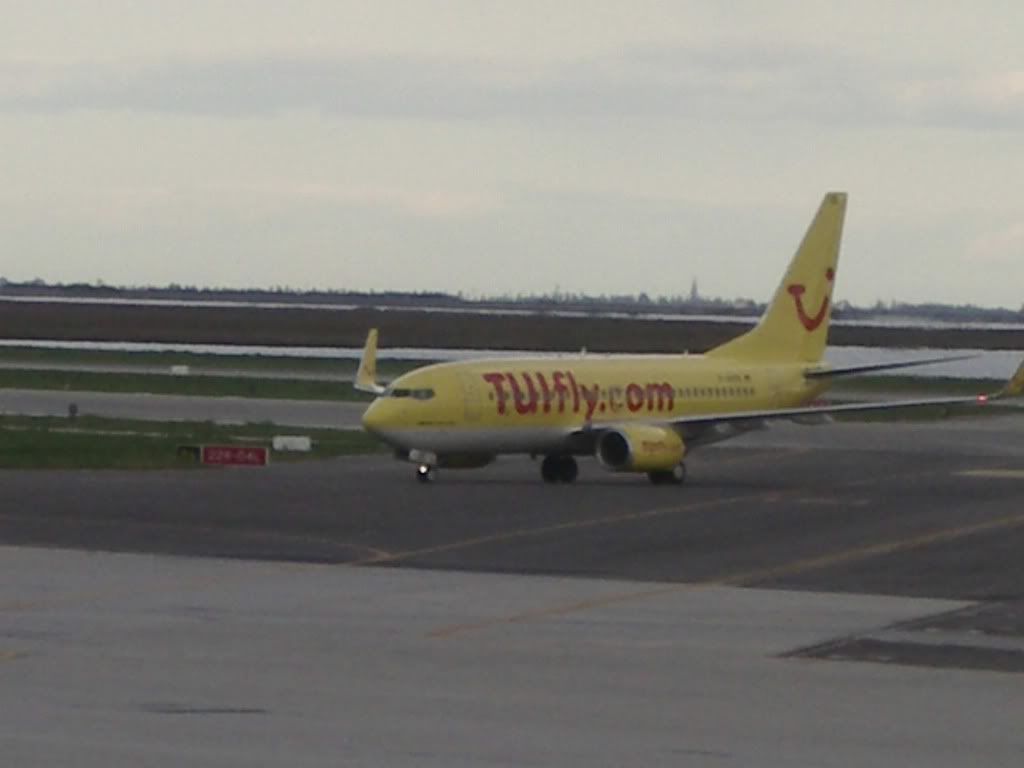 D-AHXB waited on the apron.
Delivered at 05.04.2007 to Tuifly and leg no. 3 for me on that machine, leg no. 23 ontype.
Under the winglet: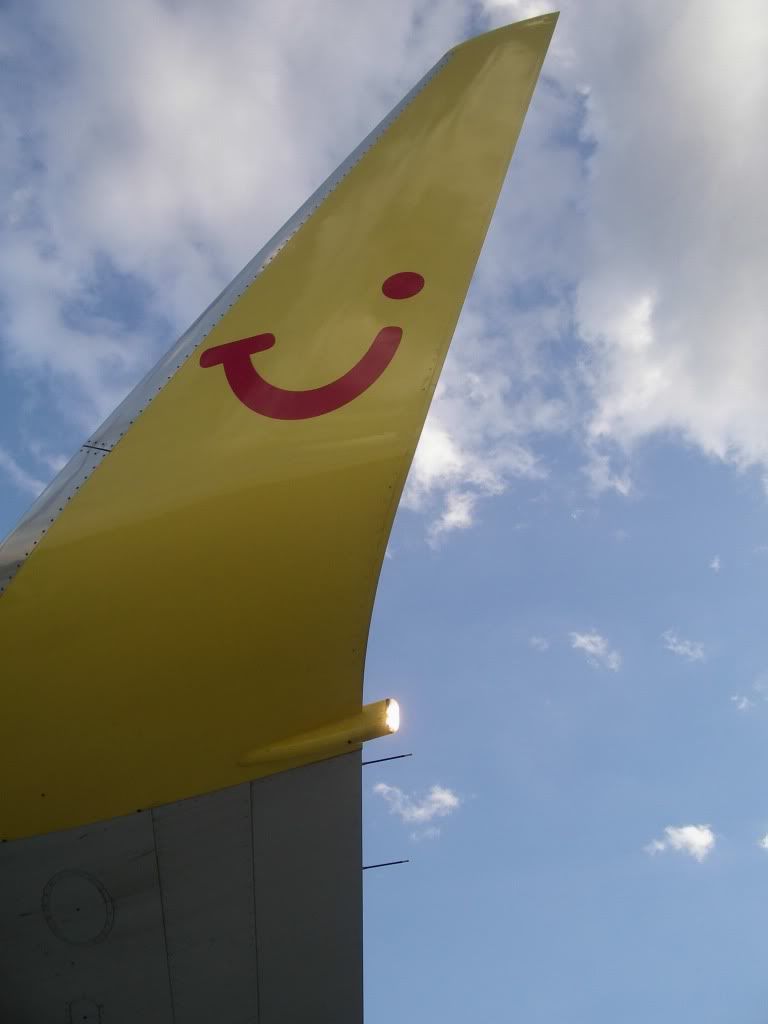 Boarding:
Logo: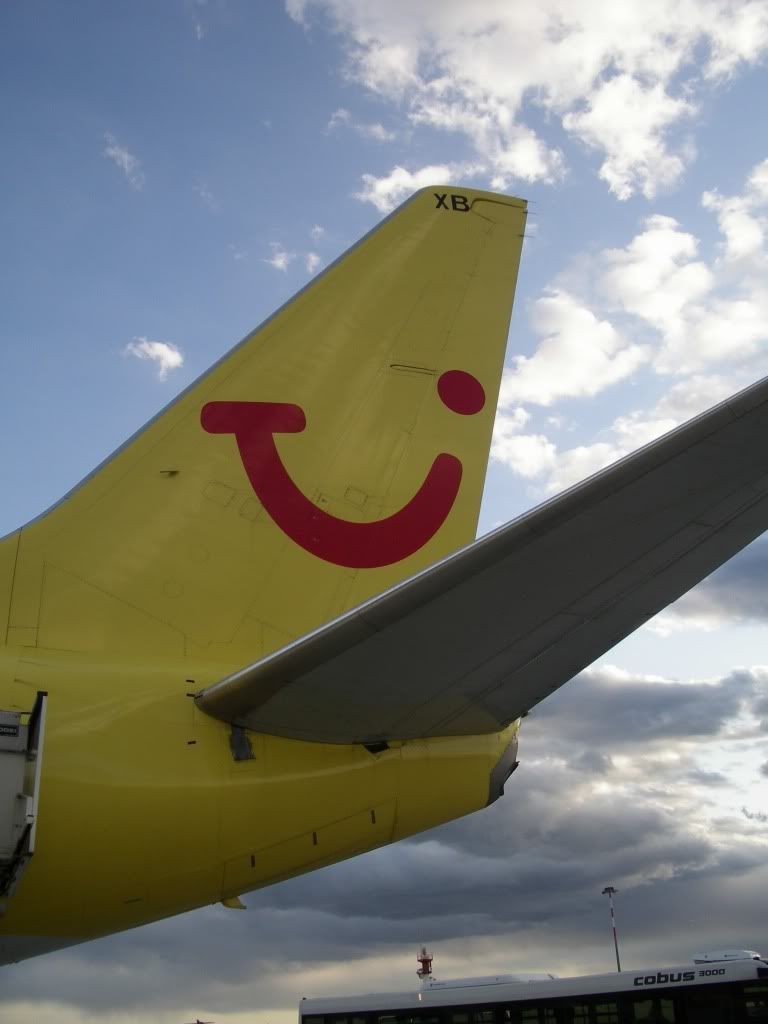 Three friendly female FA´s on that machine.
The cabin fitted with fabric seats in mixed colours. Clean and significant lower legroom than on the E-Jets.
Seats: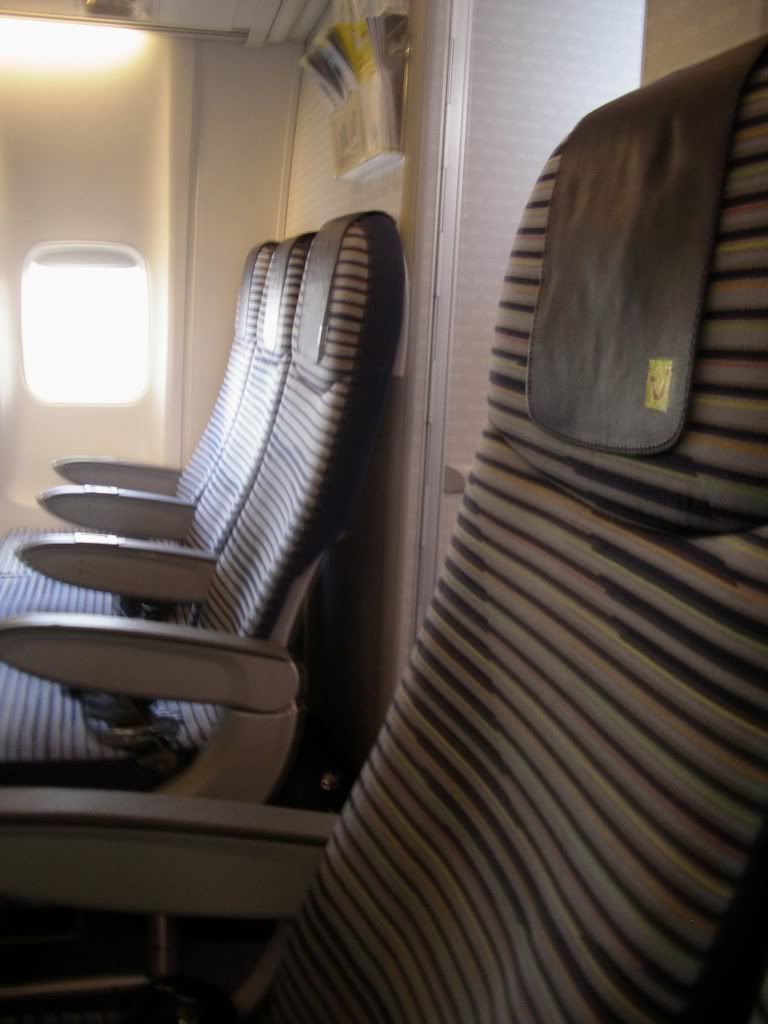 Cabin:
The mag: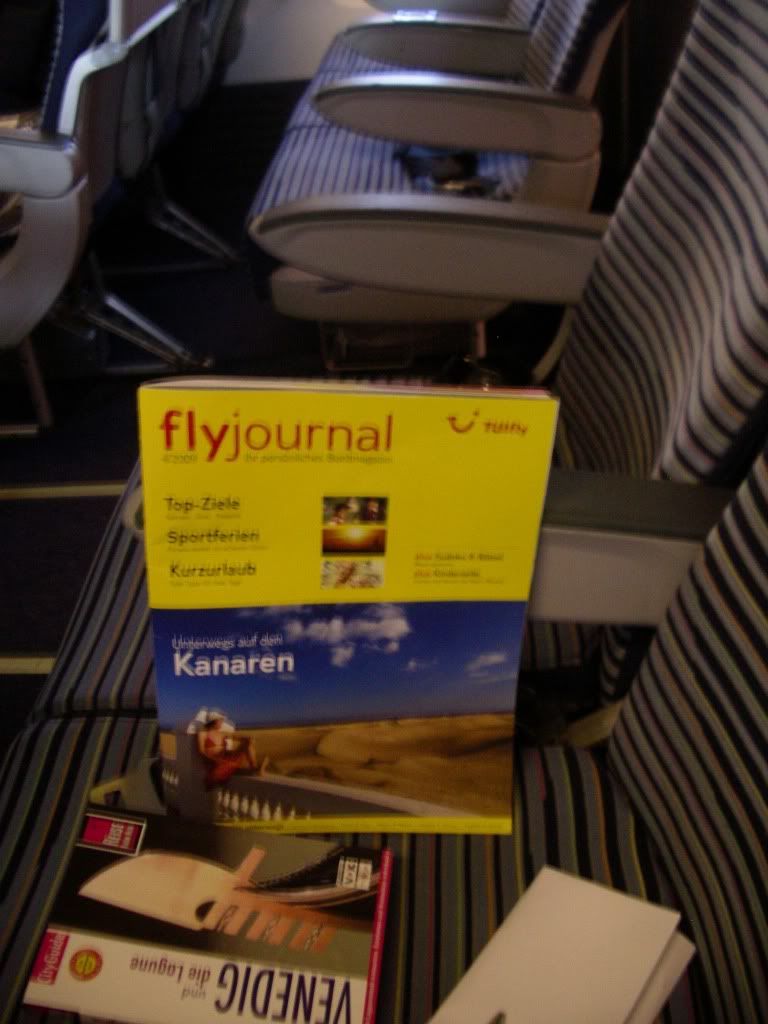 To the runway: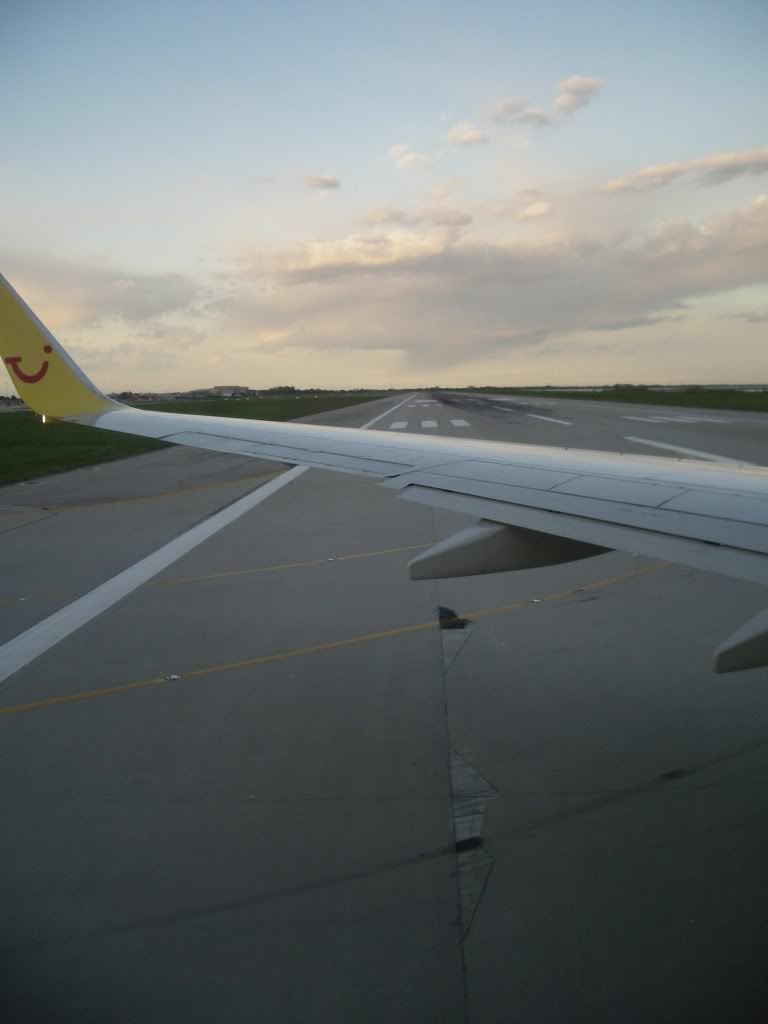 On the run: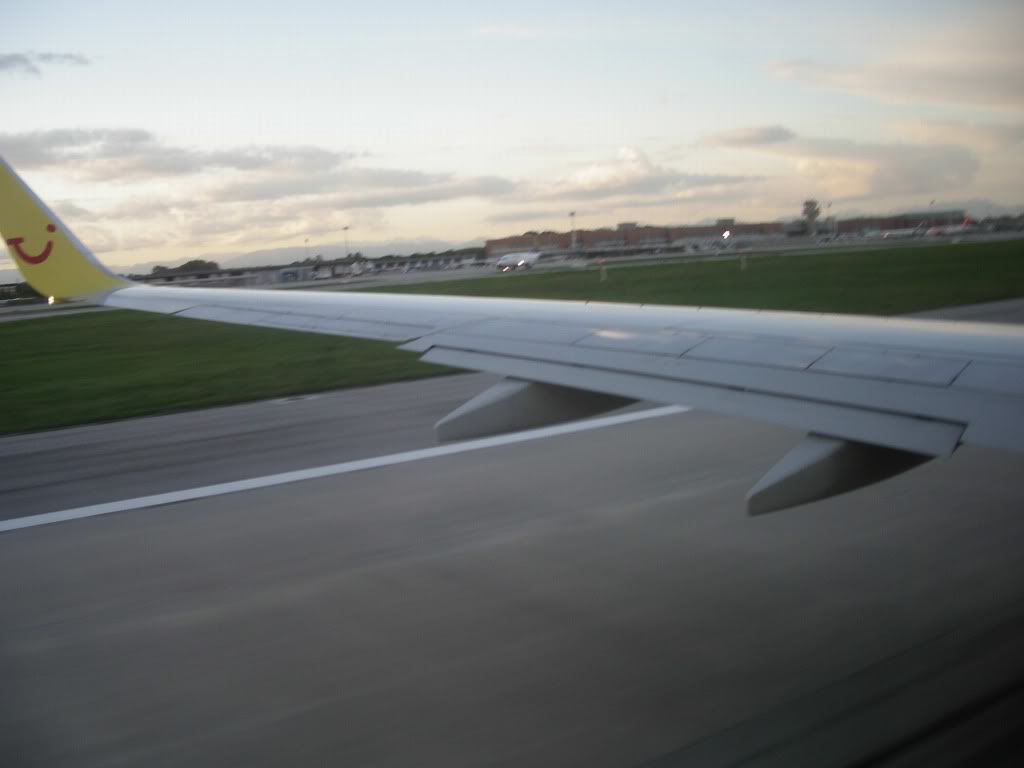 Again: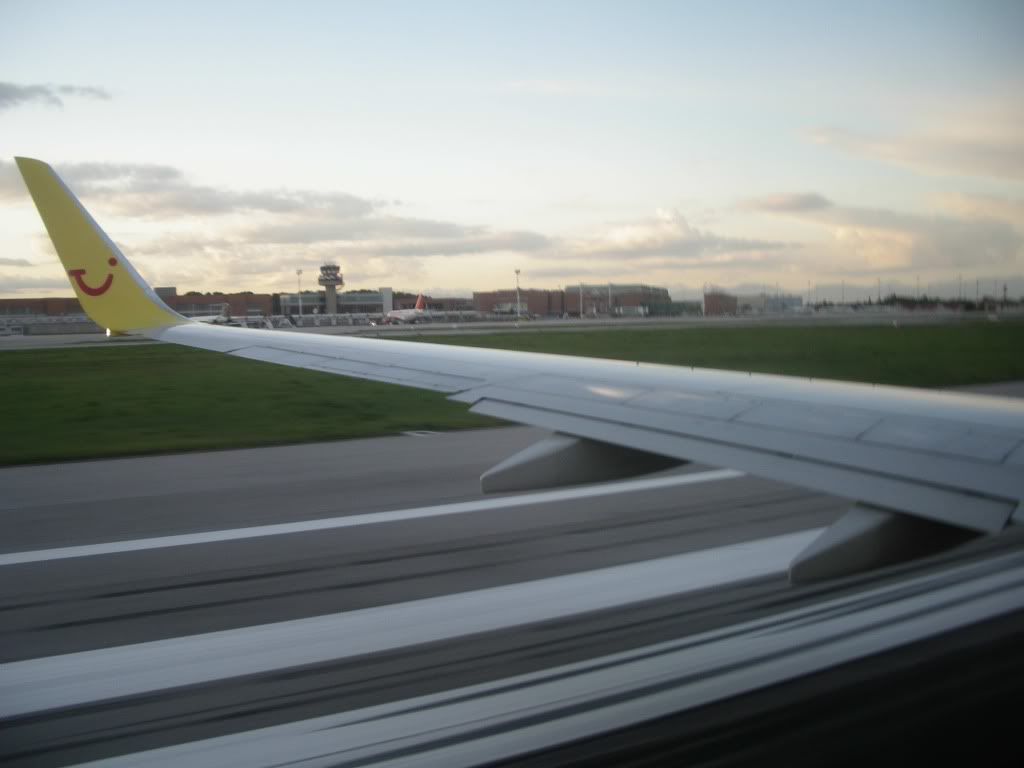 Departure from runway 04R like arrivals in direction Salzburg and Innsbruck, a calm flight. No flightlevel info.
Above the coastline:
Closer to Venice: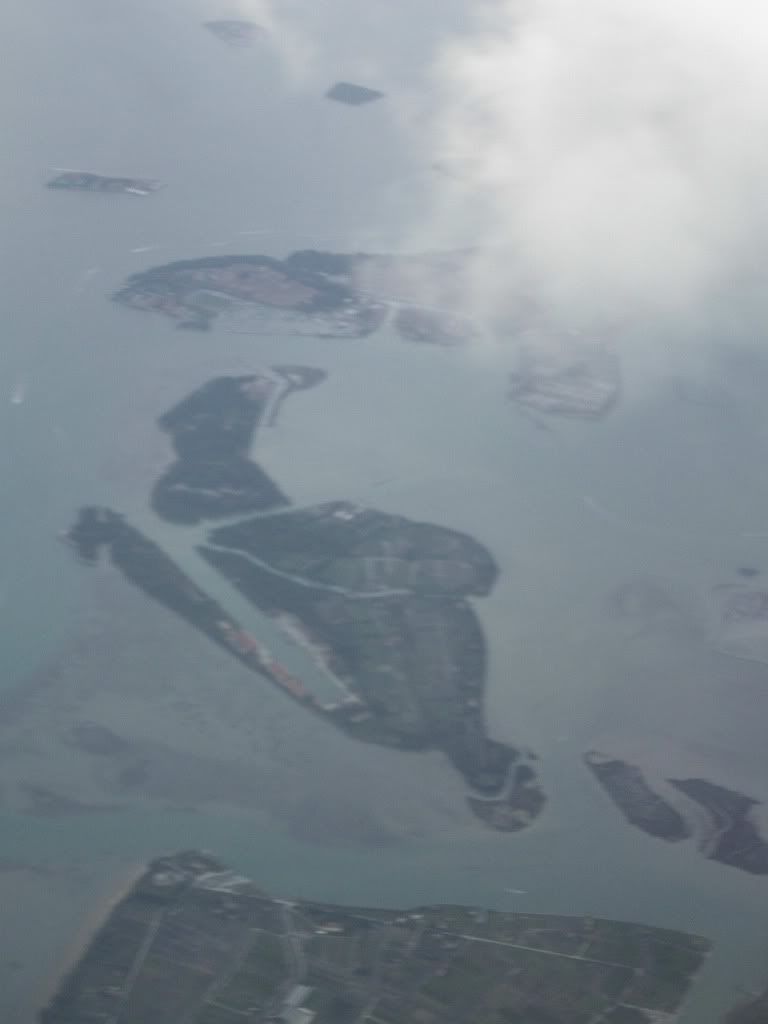 Venice from above: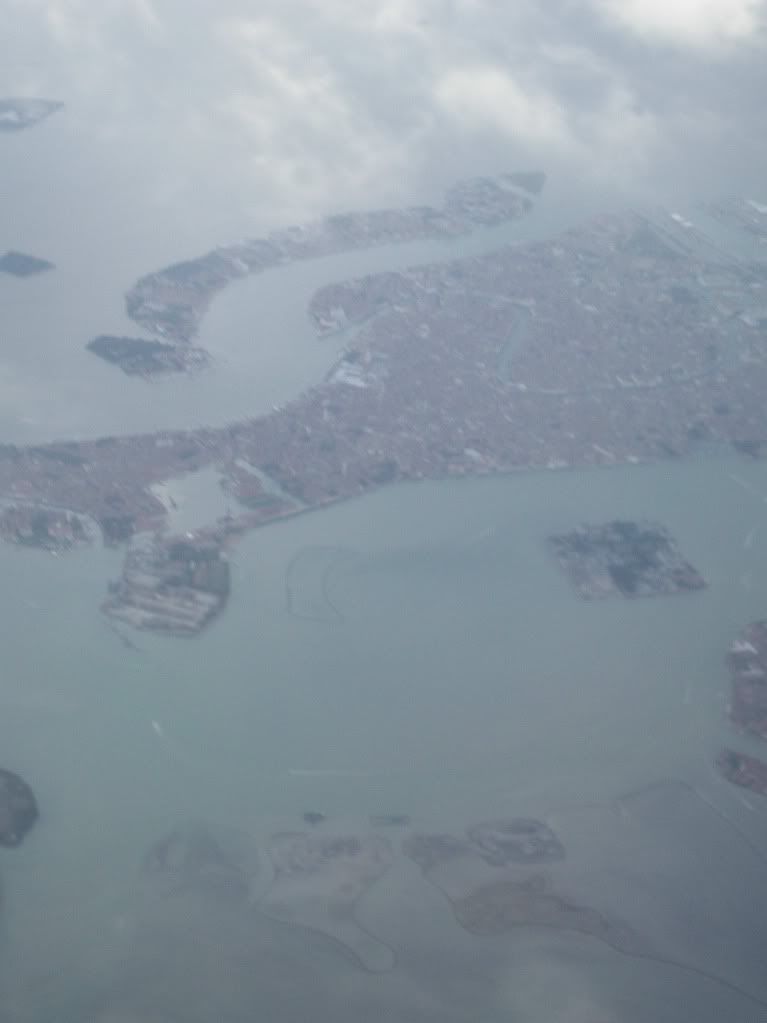 And again: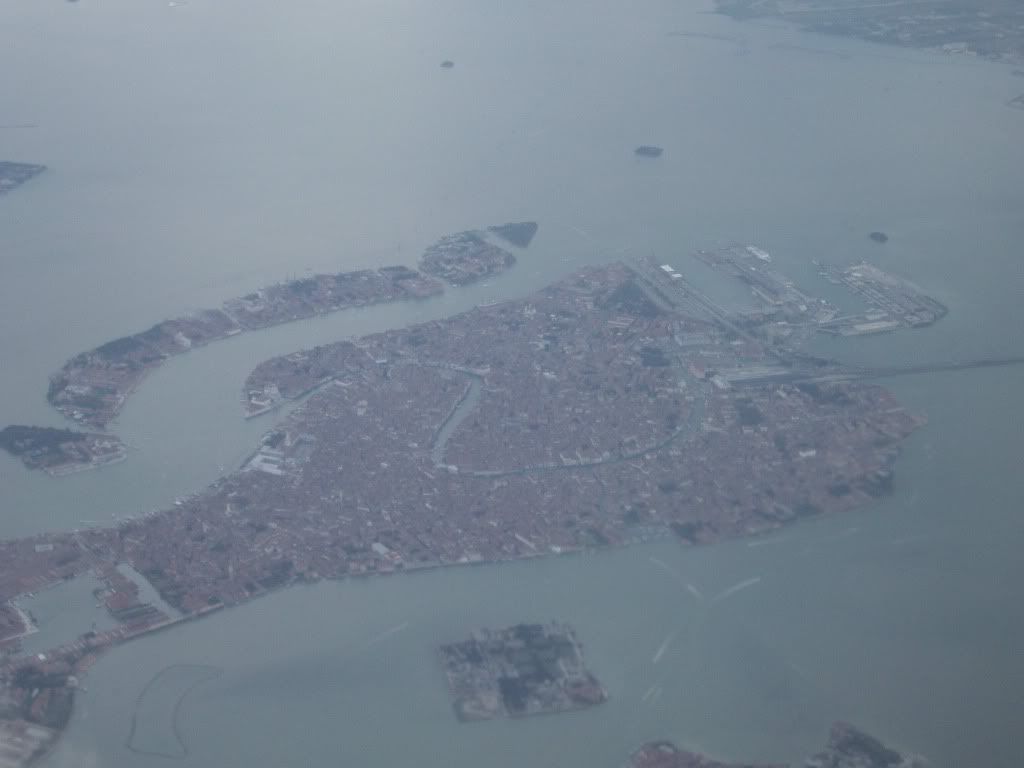 Through the clouds:
Santa Lucia station: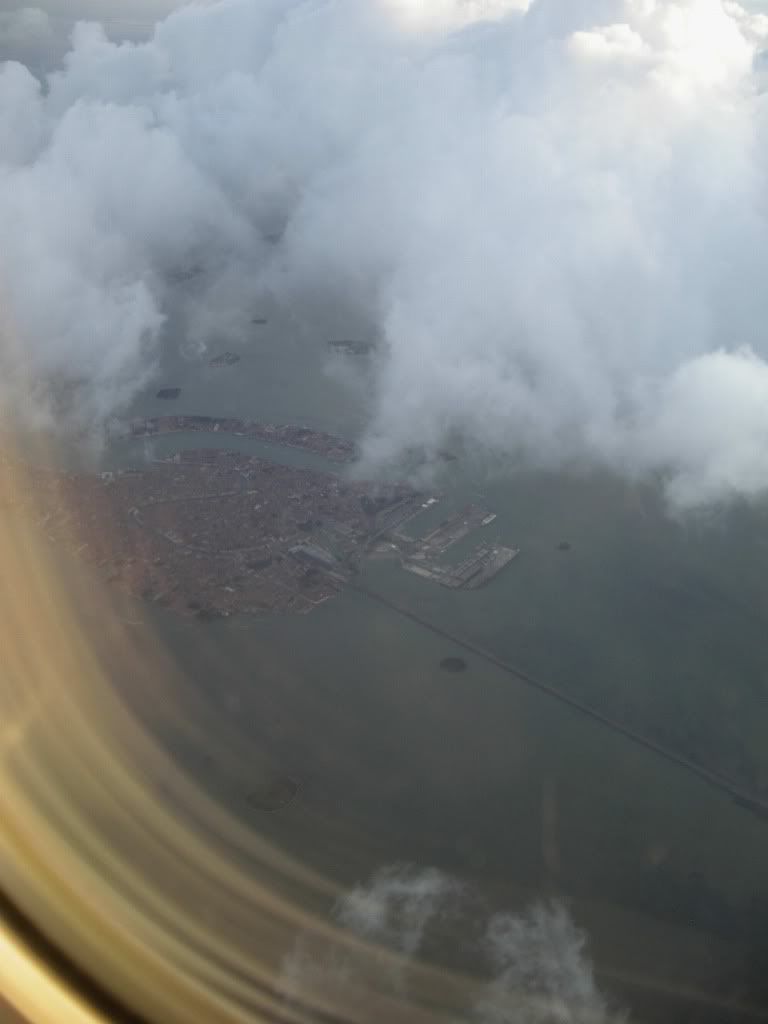 The route: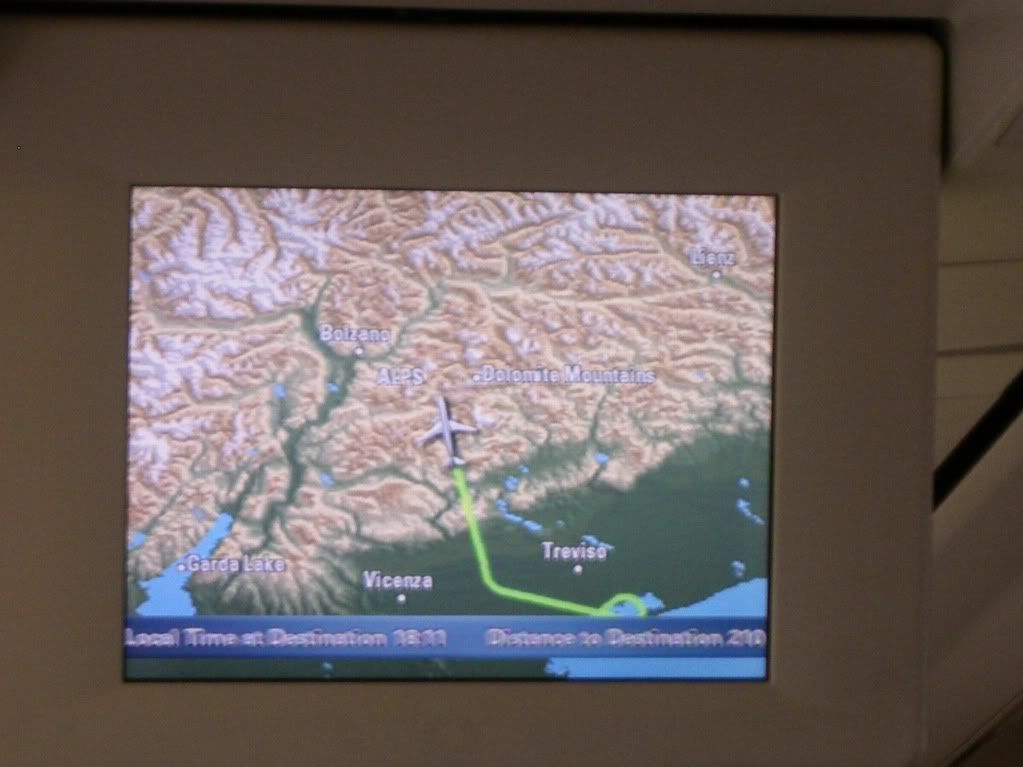 Service was buy on board.
Cockpit crew was from Germany, the female captain with real detailed informations in a friendly style during cruise around route and weather.
Touchdown on STR´s runway 07 good ontime and by bus to the terminal.
Only some minutes later on the way back home.
So, the E135 is a tiny machine, not the best first impression with that lav issues, but nevertheless good to fly it again soon.
And when you also dont need it, it´s always good to know that there is a lav available.
Also the E170, one of my favourite planes nowadays, comfortable.
And what about X3, that was probably my last flight here with the city routes going to airberlin shortly.
Friendly staff, good fare, ok so far.
And further: Explore the Emirates on a widebodie compilation Qatar style!.
Comments welcome,
Markus (FLIEGER67)