My Trip to Hell:
NUE-CPH-OSL-TRD on Cimber Sterling & SAS Norge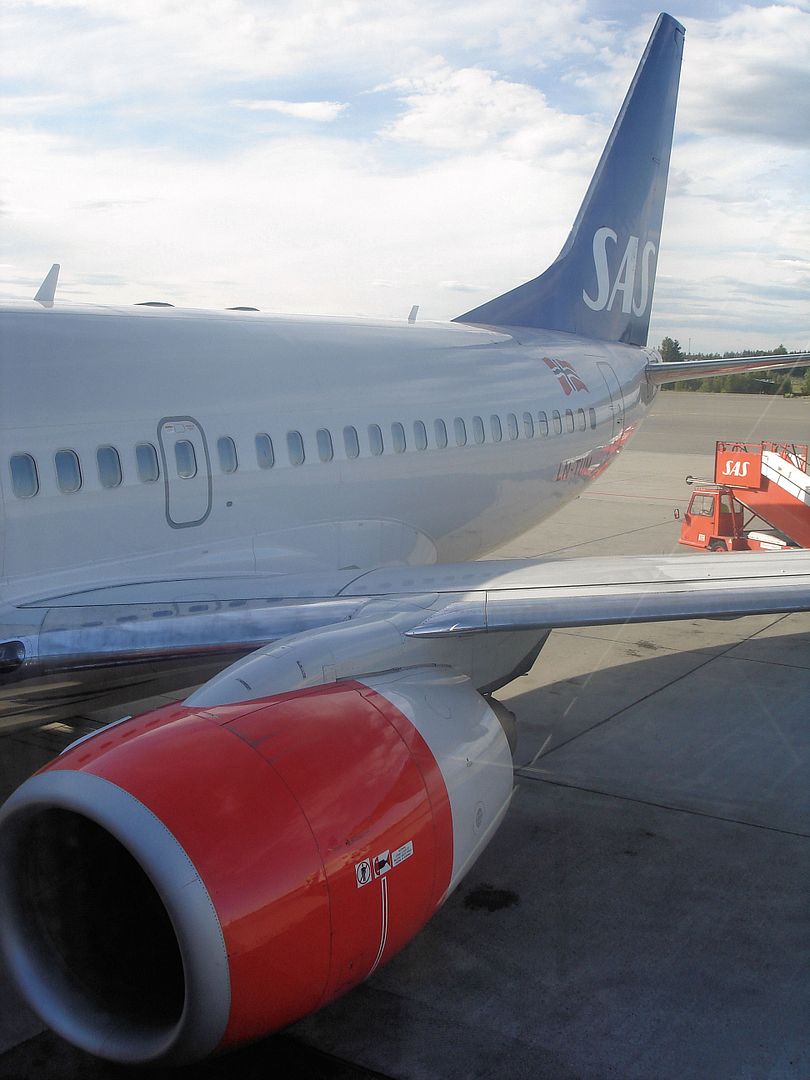 Intro
Three SAS flights are in the focus of my latest report about a trip to Norway. The
Nuremberg-Copenhagen
sector was operated by
Cimber Sterling (CRJ 100)
, while both the
Copenhagen-Oslo
and the
Oslo-Trondheim
sectors were operated by
SAS Norge (737-700 and 737-400)
, formerly known as Braathens.
Background
Shortly after returning from my US trip in May I realized that most of my Air Berlin miles would expire by the end of June. So I started searching for interesting flight options and soon focused on Oslo because I had never been to Norway. Of course I tried to include as many new carriers as possible and so I spent many hours on the computer. In the end I booked OSL-TXL-NUE on Air Berlin, NUE-CPH-OSL-TRD on SAS and OSL-TRD on Norwegian.
Cimber Air, SAS Norge, Norwegian and LGW - Luftfahrtgesellschaft Walter (operating DHC-8-400s for Air Berlin) were still missing in my log. As for Trondheim - I simply picked that particular destination due to flying times, a reasonable TRD-OSL fare by Norwegian and the existence of an inexpensive airport hotel (595 NOK = 66,87 Euro for a room). I had also checked Bergen and other cities, but Trondheim seemed to be best suited for a short two-day trip.
Monday, 22 June 2009
Nuremberg (NUE) - Copenhagen (CPH)
SAS SK2664, operated by Cimber Sterling
14:25-15:50 (14:26-15:36)
Flying time: 01:02 (hrs)

Bombardier CRJ 100LR
OY-RJE (MSN 7009)
First delivered to Lufthansa CityLine as D-ACLD in 01/1993

Economy Class
Seat 12A
Former appearances:
Checking in online was not possible, so I had to be at Nuremberg early. After entering the terminal building I spotted some new check-in kiosks which are not limited to one airline group/alliance any more. I hadn't been very optimistic that I would get all three boarding passes at NUE, but surprisingly, the machine printed all of them. It had only been possible to choose seats for the NUE-CPH leg, but I also got acceptable window seats on the two other flights.
The aircraft from Copenhagen arrived on time and boarding was started as planned. A bus took us to the aircraft which is the second oldest CRJ in the Cimber Sterling fleet.
OY-RJE
was built in 01/1993 and first delivered to Lufthansa CityLine: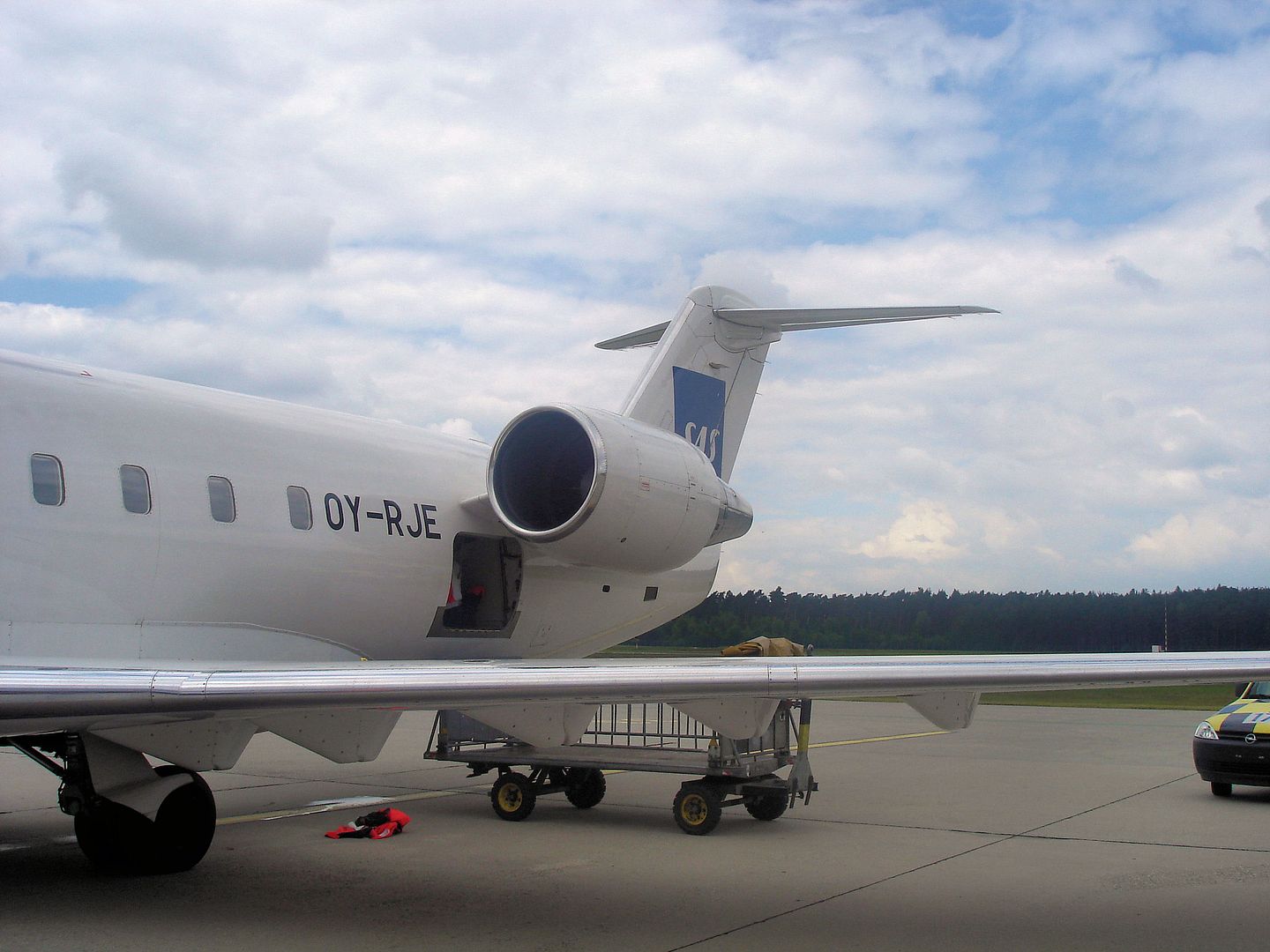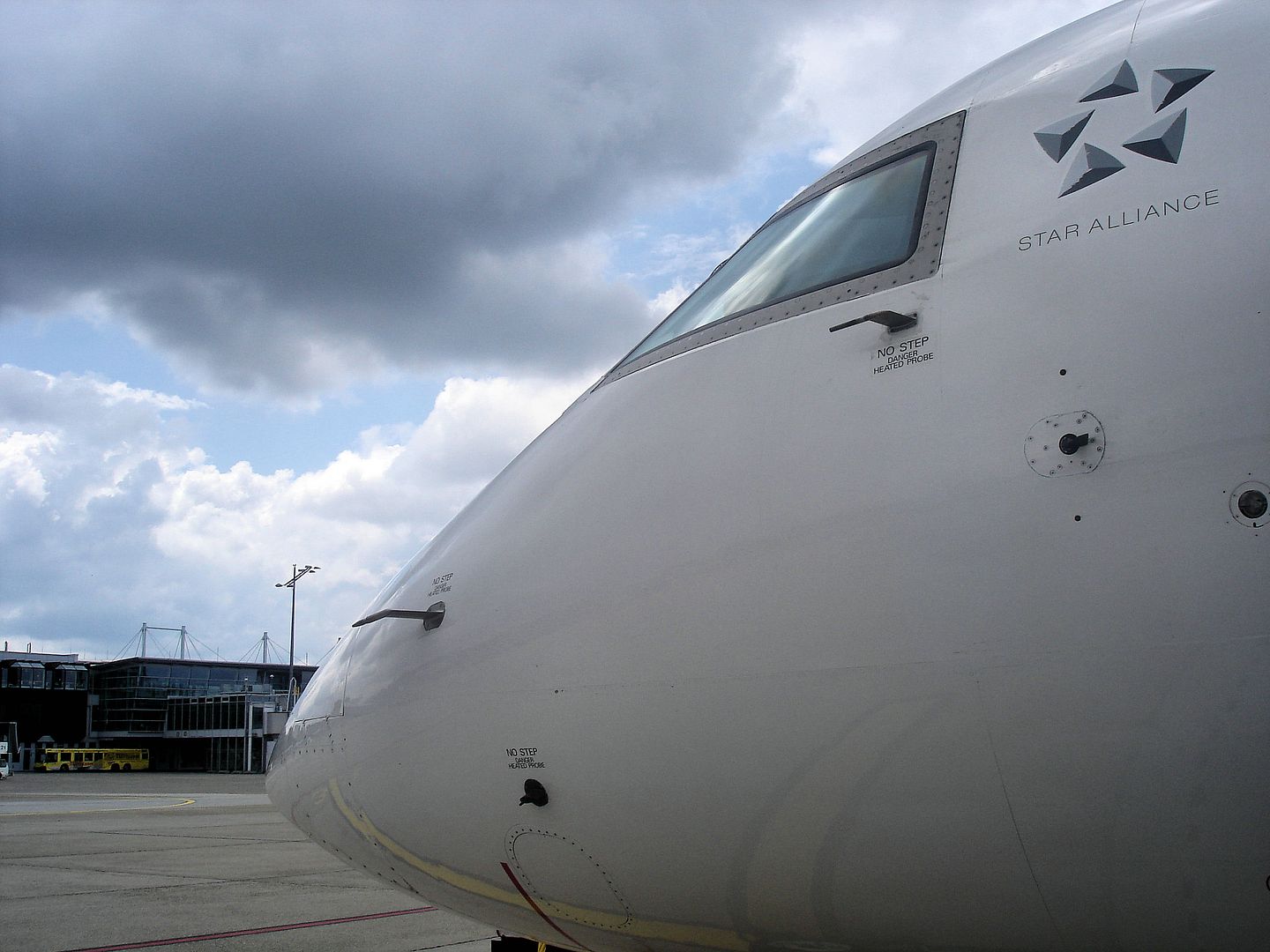 The aircraft was still equipped with the old and worn Lufthansa seats:
Seat pitch was quite good: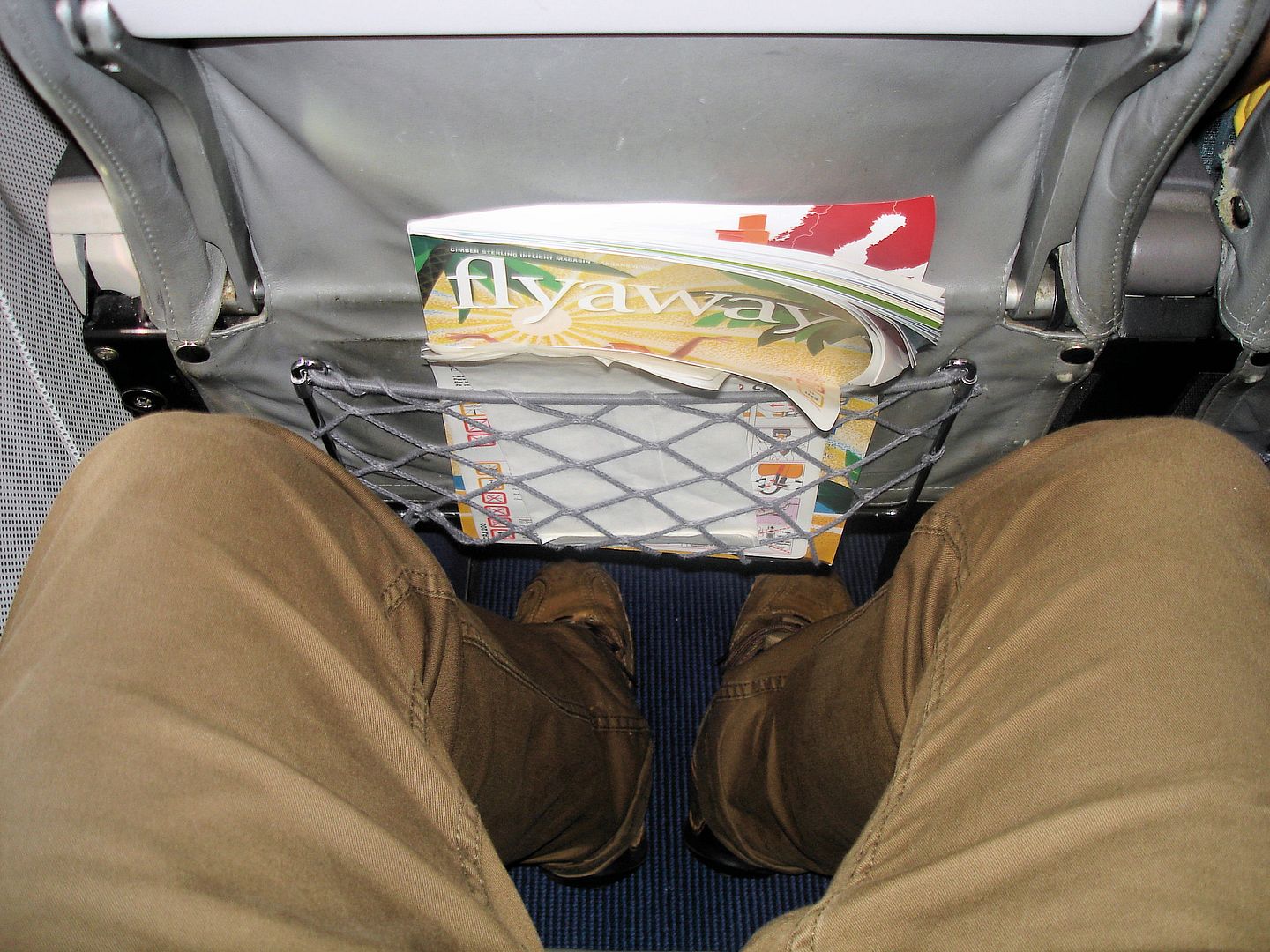 Parked next to us was Lufthansa CityLine CRJ 700 D-ACPS: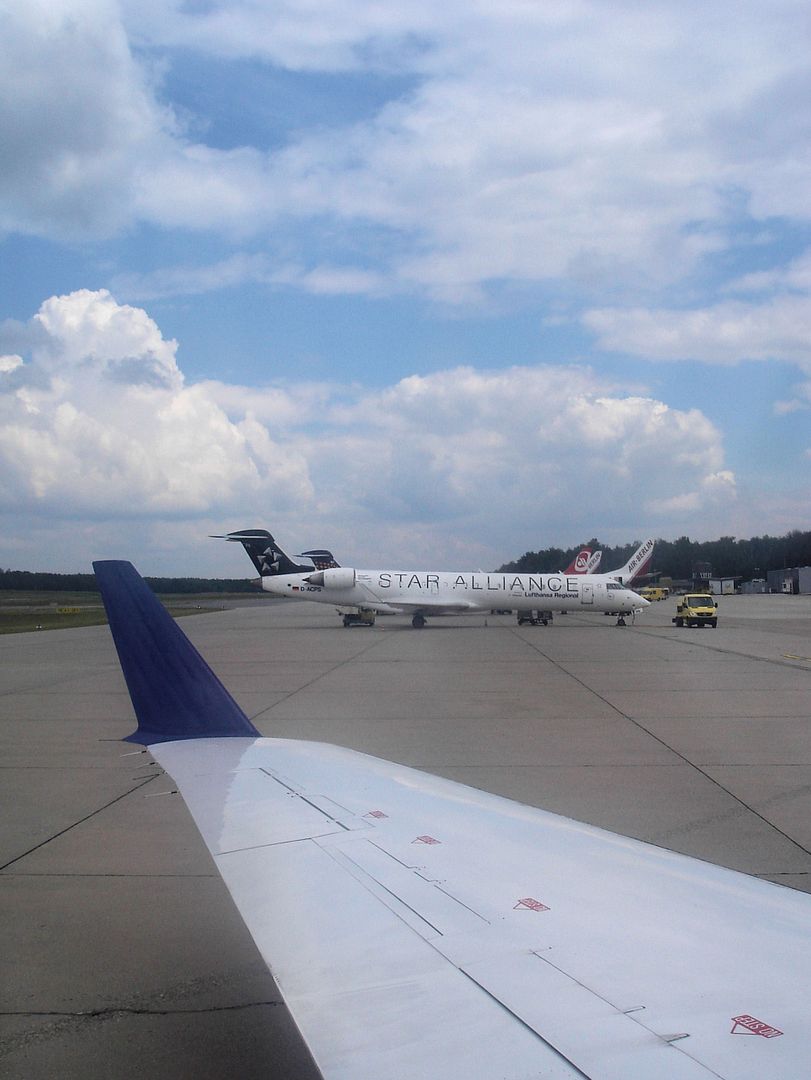 Boarding was completed soon and I was glad that the aisle seat remained empty. We left the gate almost on time and started taxiing to runway 28. It was a very busy afternoon at Nuremberg Airport: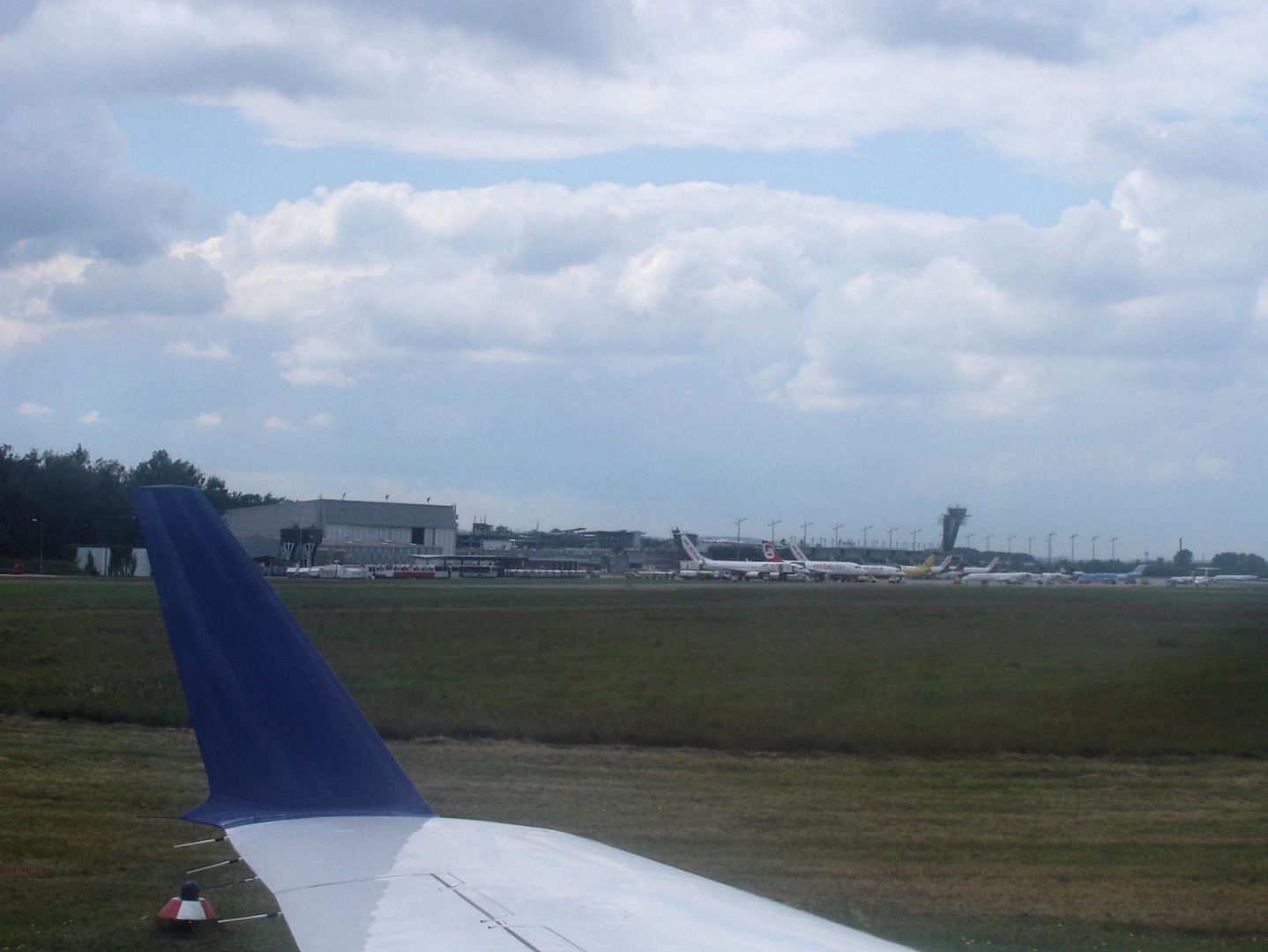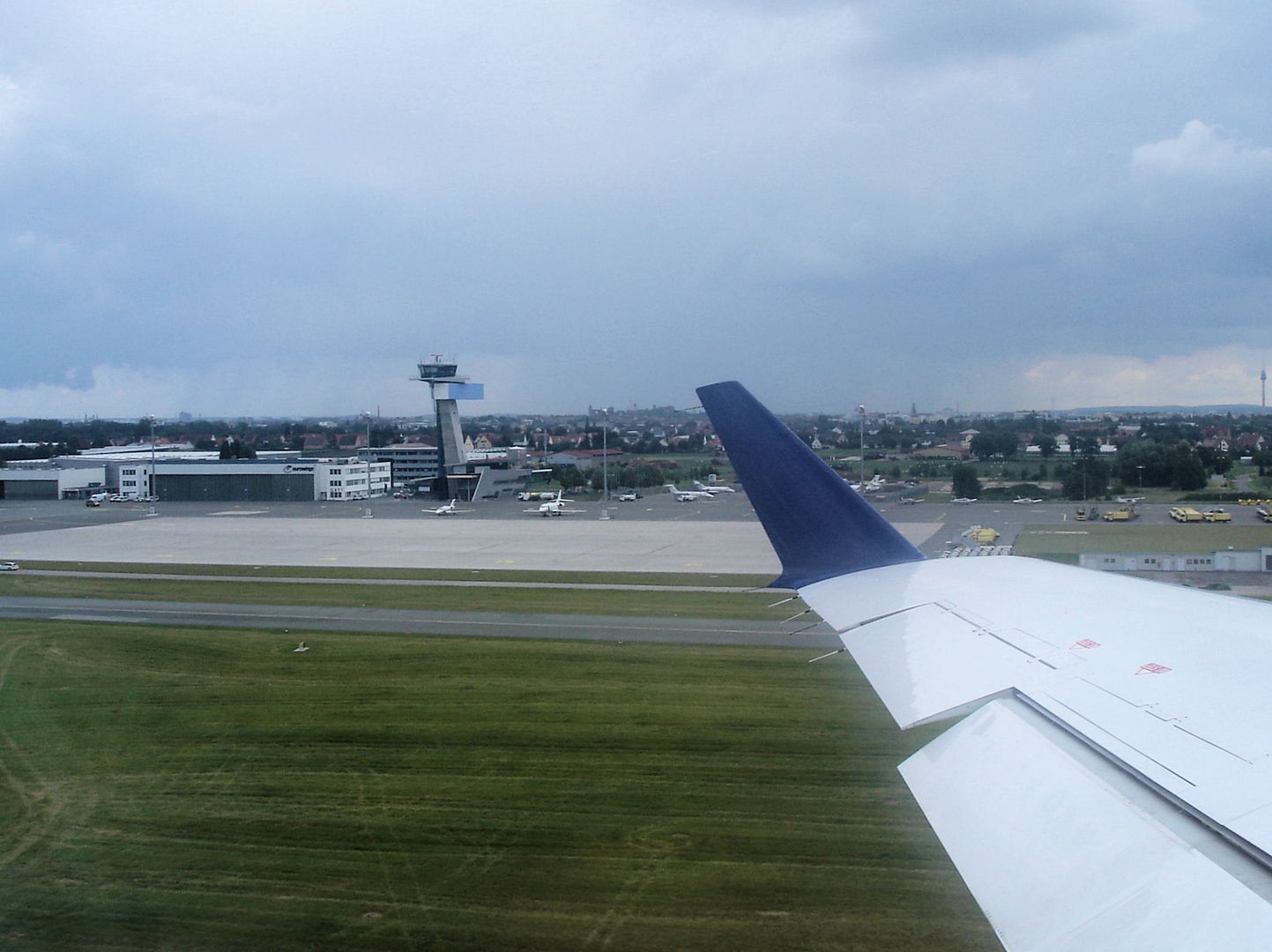 Neither drinks nor snacks are served free of charge on similar SAS flights any more in Economy Class which is quite disappointing. I had a look at the menu, but didn't buy anything: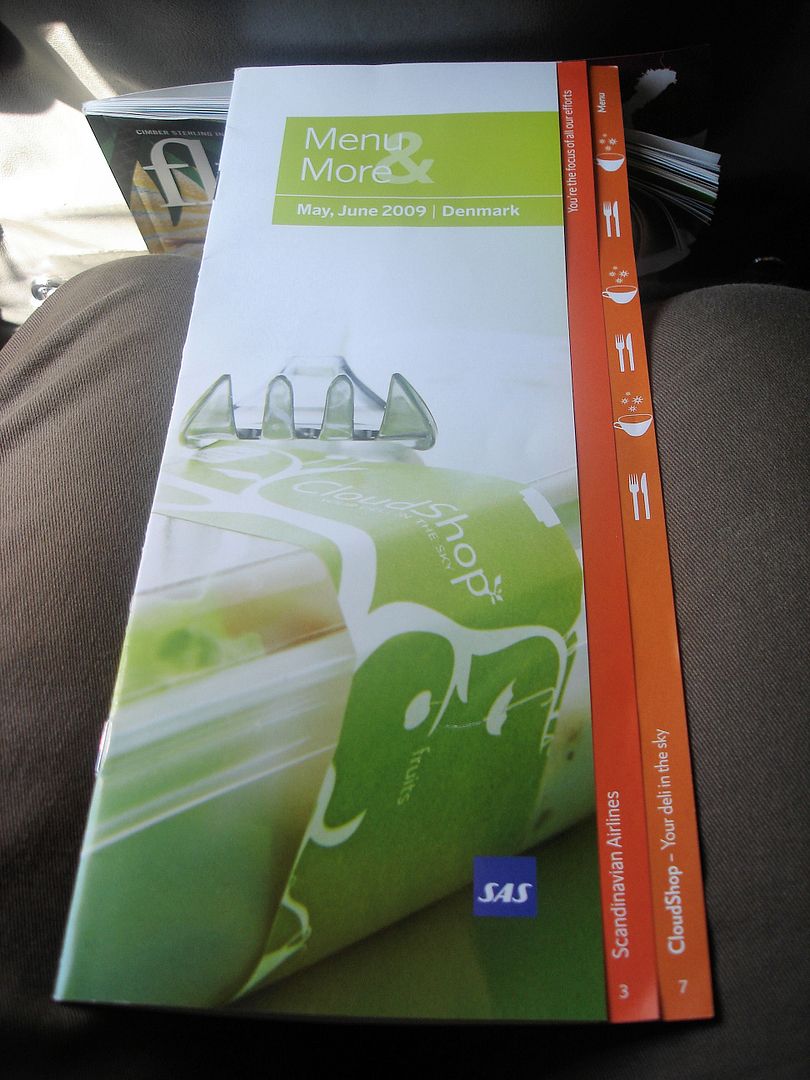 Taking pictures wasn't easy because I was always facing the sun during cruise. Approach to Copenhagen Airport:
We touched down after a flying time of 1 hour and two minutes and arrived at the gate 14 minutes early. The weather was beautiful at Copenhagen so I decided to take another picture of the "veteran CRJ":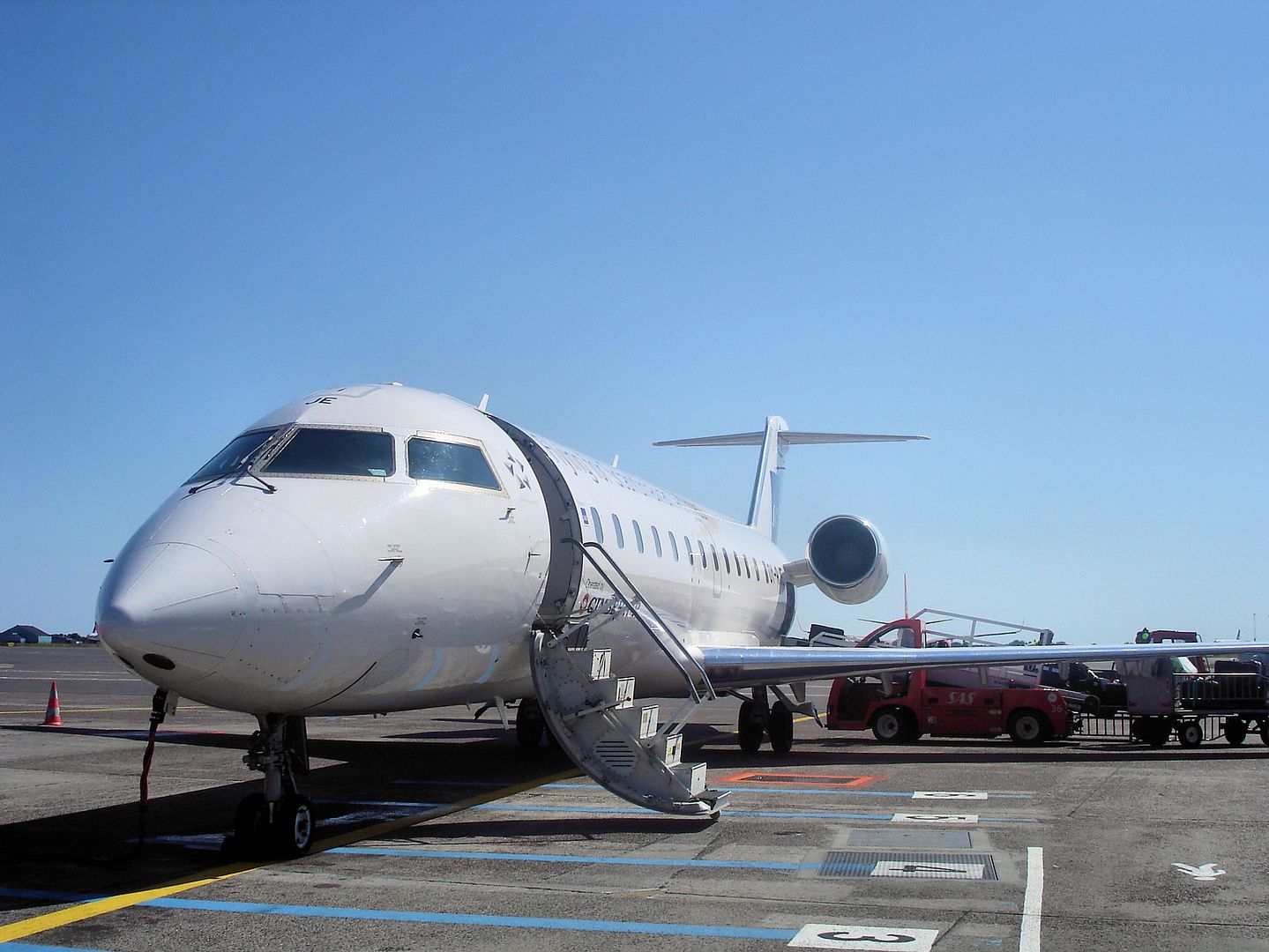 Monday, 22 June 2009
Copenhagen (CPH) - Oslo (OSL)
SAS SK1460, operated by SAS Norge
17:10-18:20 (17:14-18:20)
Flying time: 00:52 (hrs)

Boeing 737-705
LN-TUM (s/n 1116), named
Øystein Magnusson
First delivered to Braathens in 04/2002

Economy Class
Seat 19A
Former appearances:
Transferring at Copenhagen is very convenient in general, but it was even excellent this time: I had to walk only some 100 meters to reach the gate for my connecting flight to Oslo. It didn't take very long until the scheduled 737-700 arrived and I was glad to spot
LN-TUM
, one of the former Braathens birds: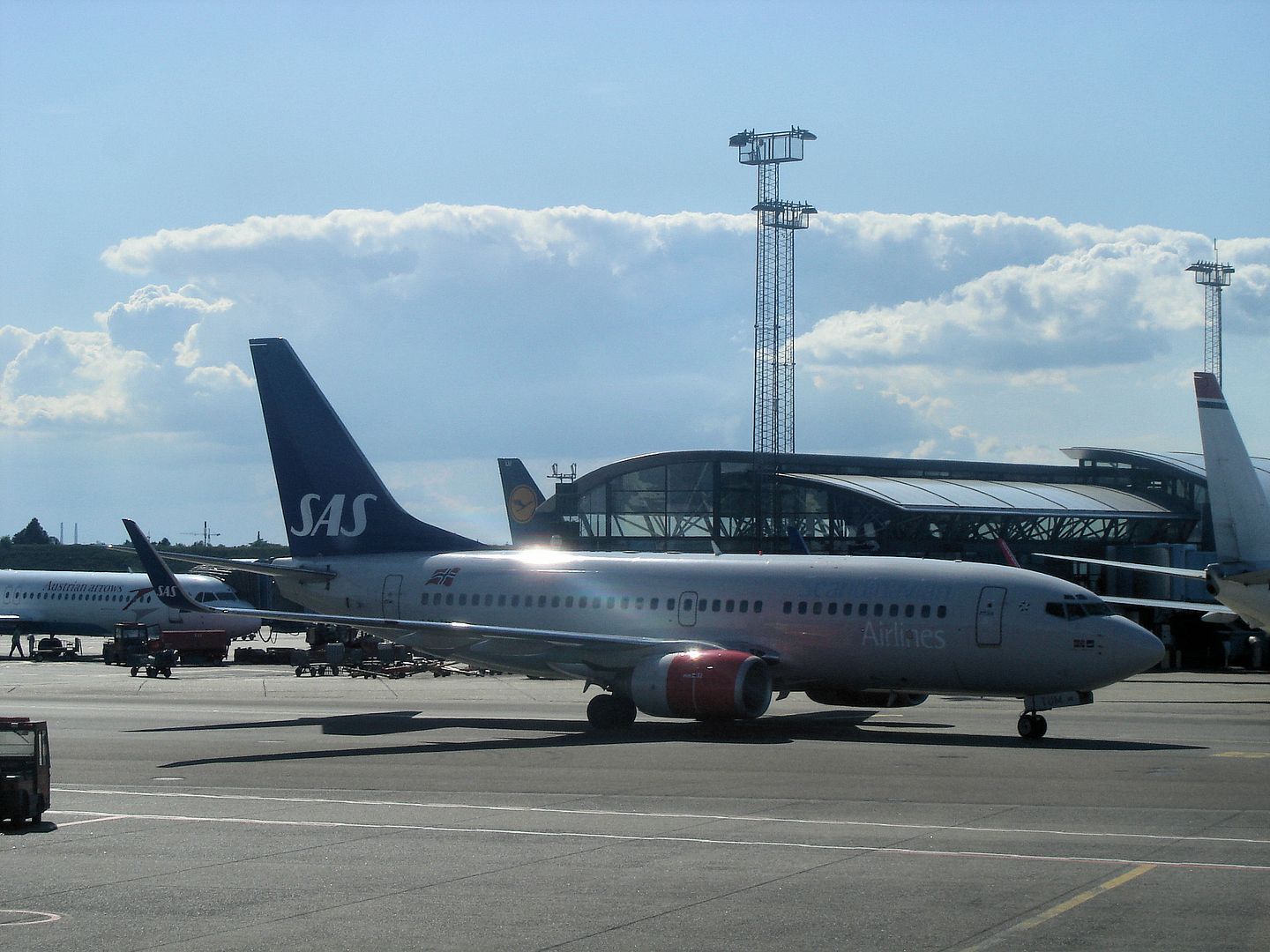 LN-TUM
was actually the last 737-700 to join the original Braathens fleet in April 2002: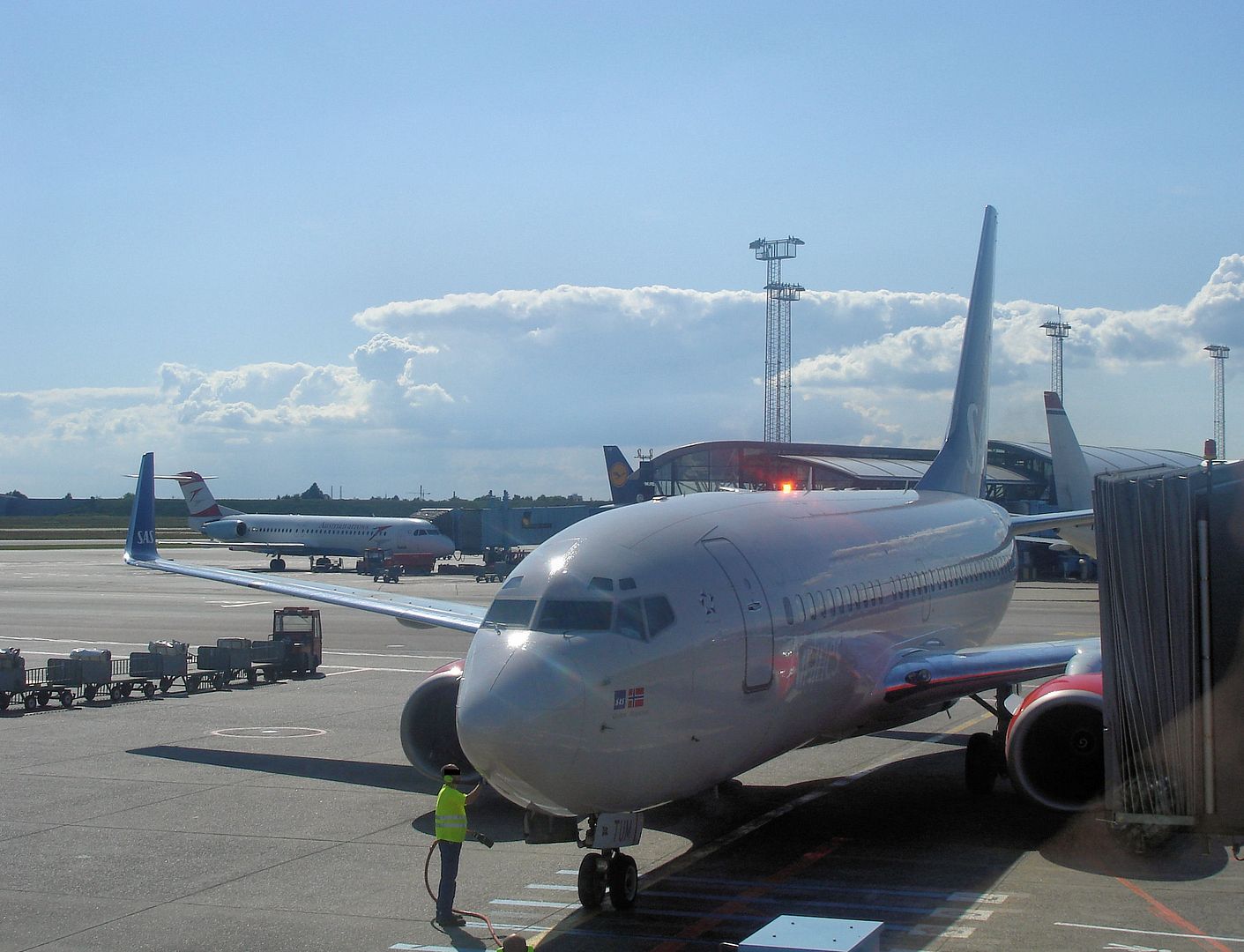 The seats were comfortable...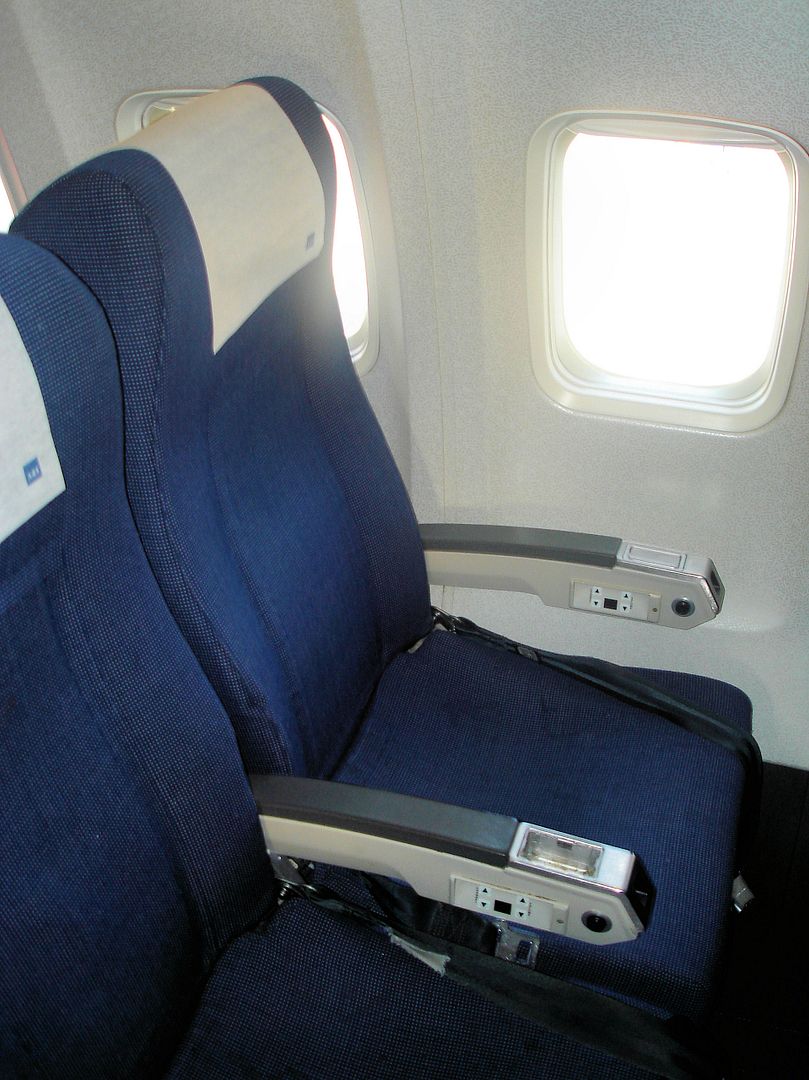 ...and seat pitch was sufficient for that short flight: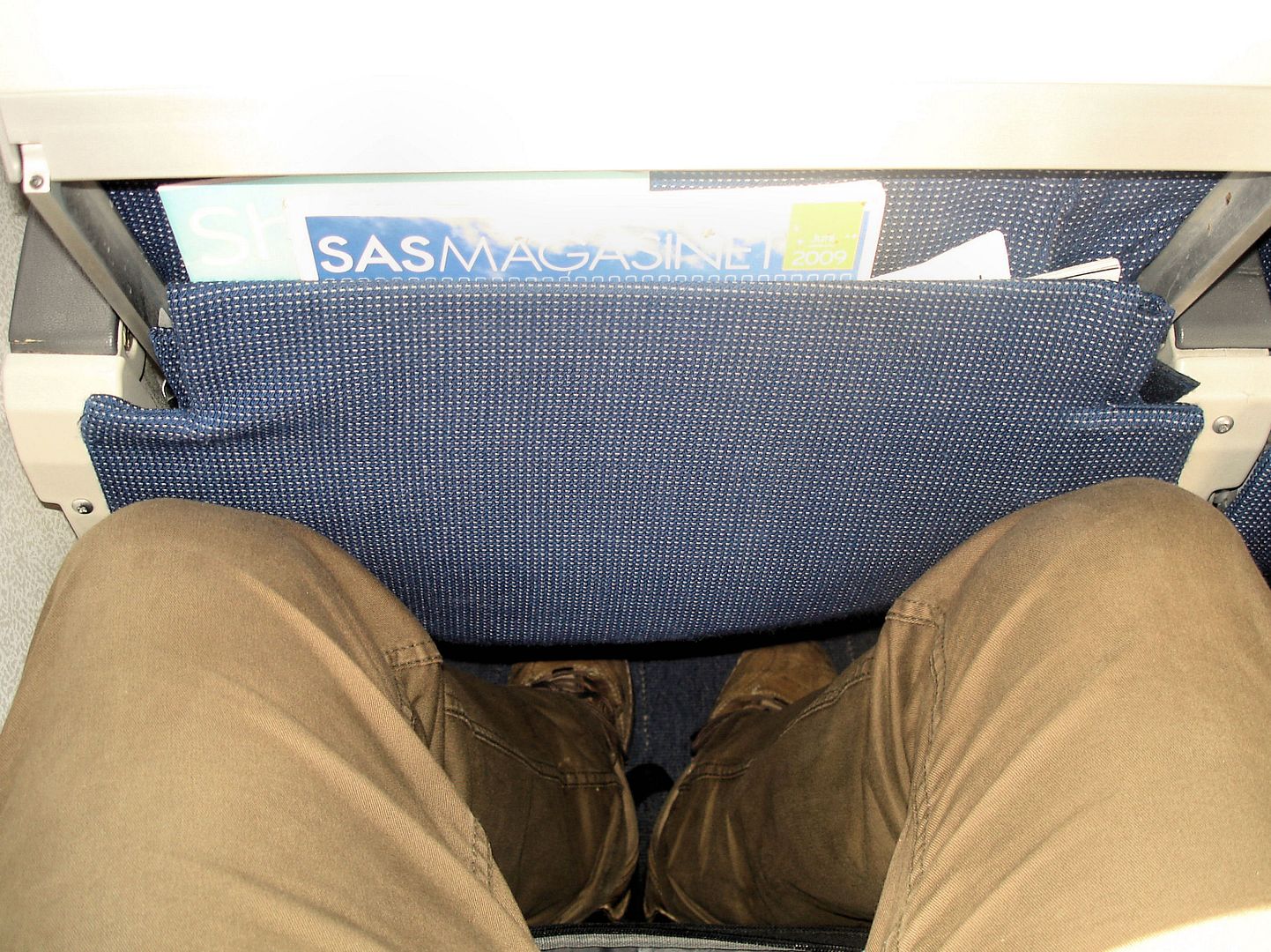 Many Japanese passengers stepped on board, most likely connecting from SK's Narita flight. Despite the high load factor (85-90 percent) boarding was completed soon. The captain announced a slight delay due to heavy traffic so we remained parked for a few more minutes.
LN-TUM
was already equipped with winglets: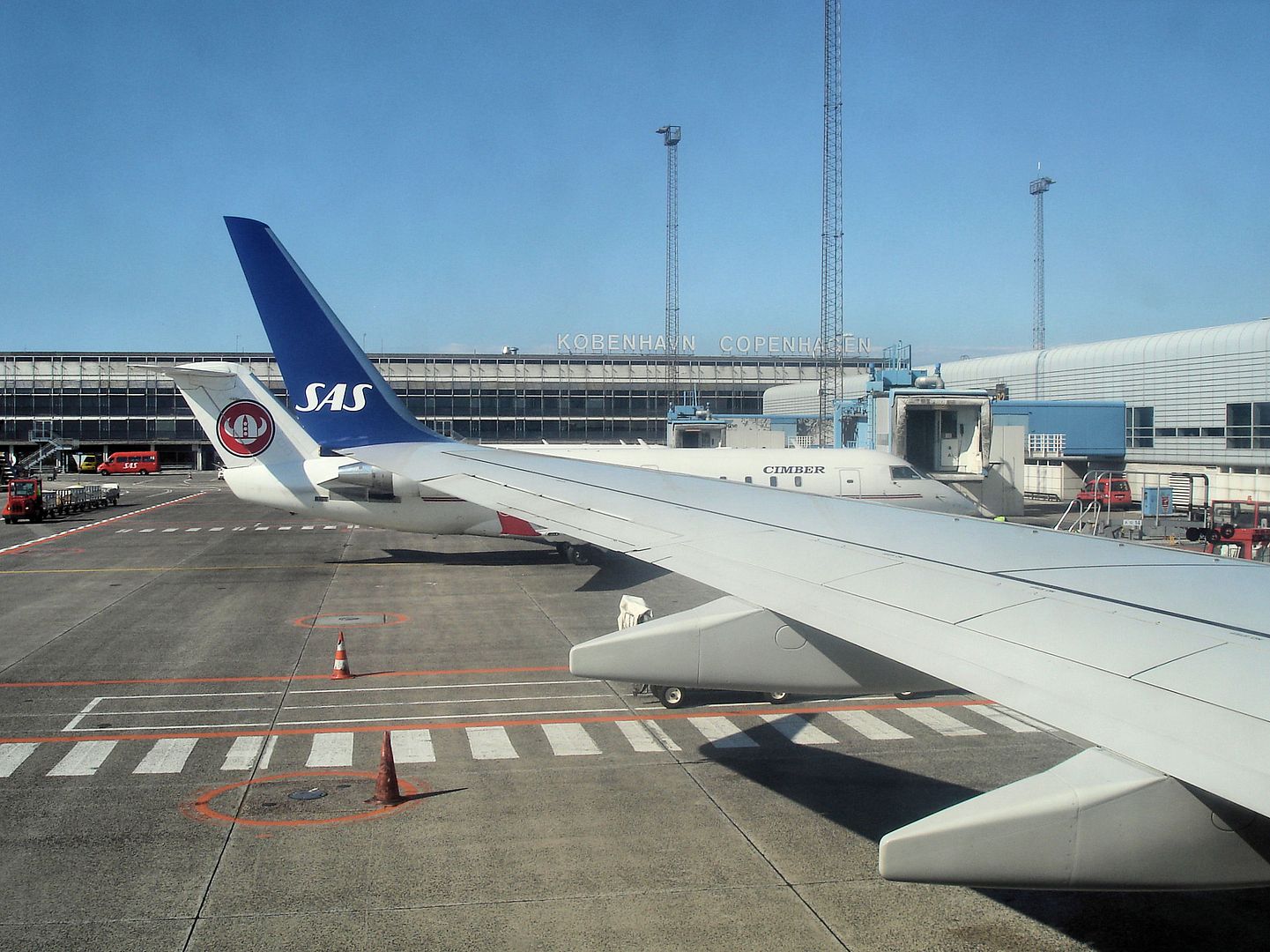 We finally entered runway 04R...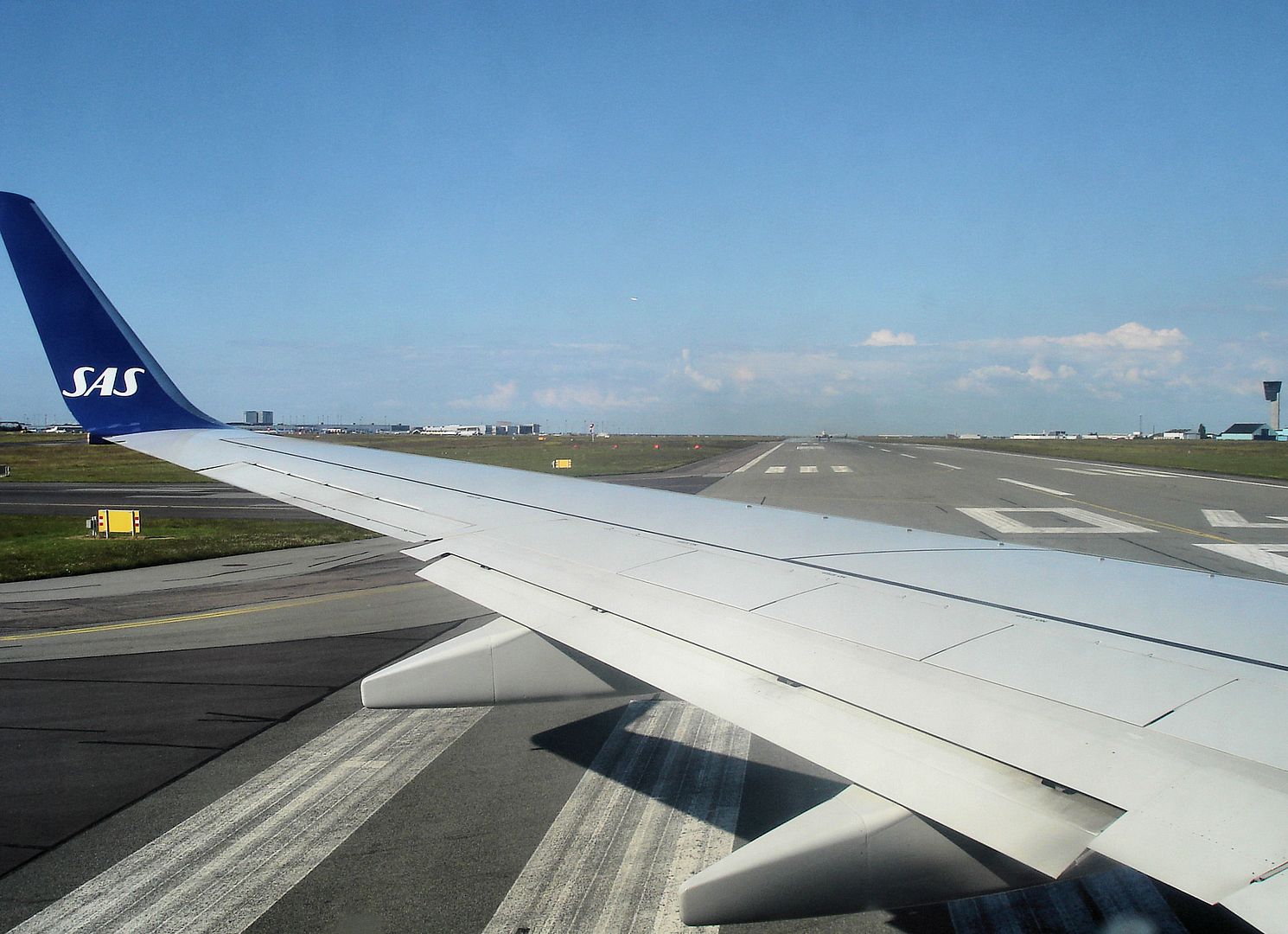 ...and climbed out after a powerful take-off roll: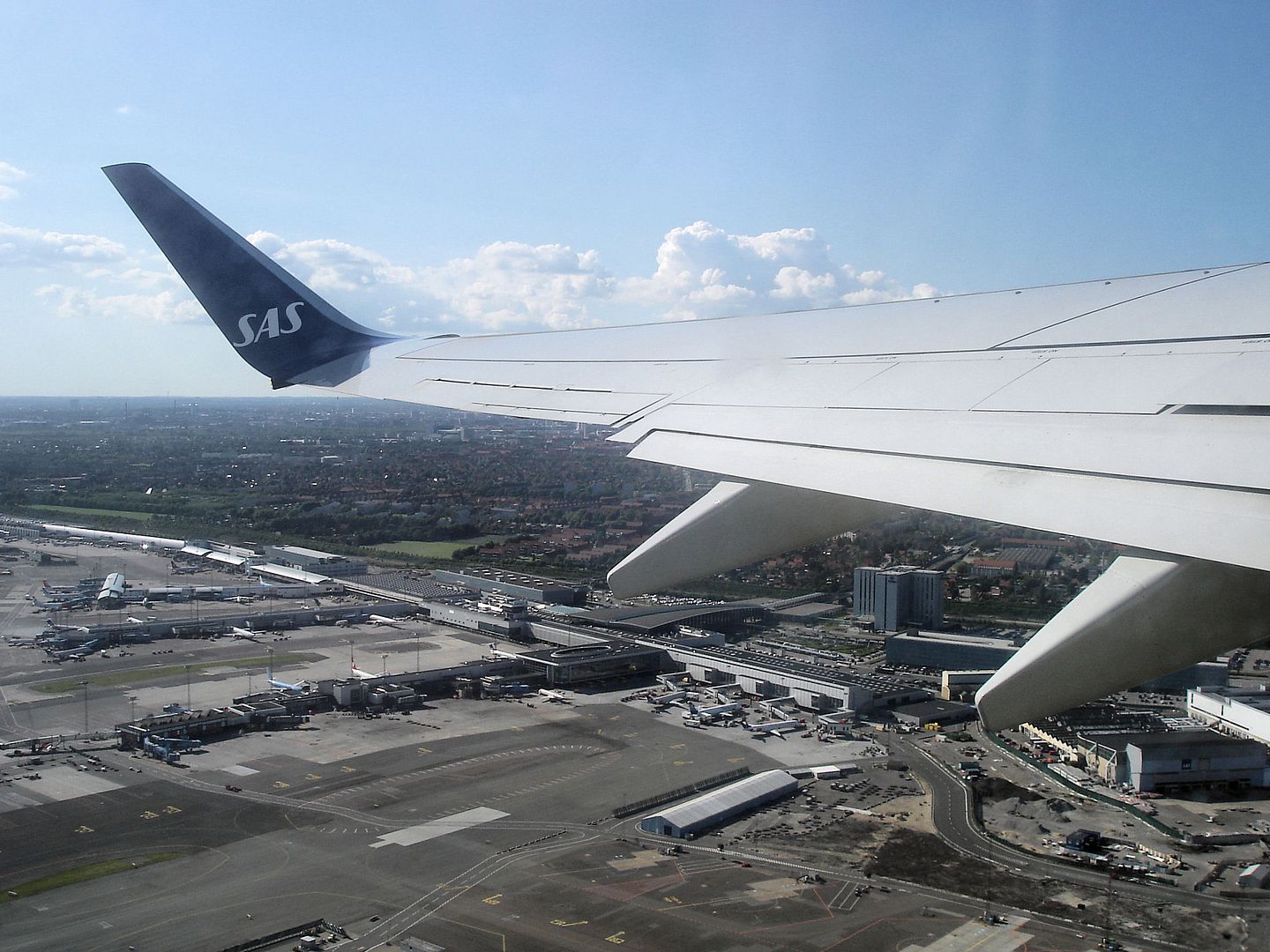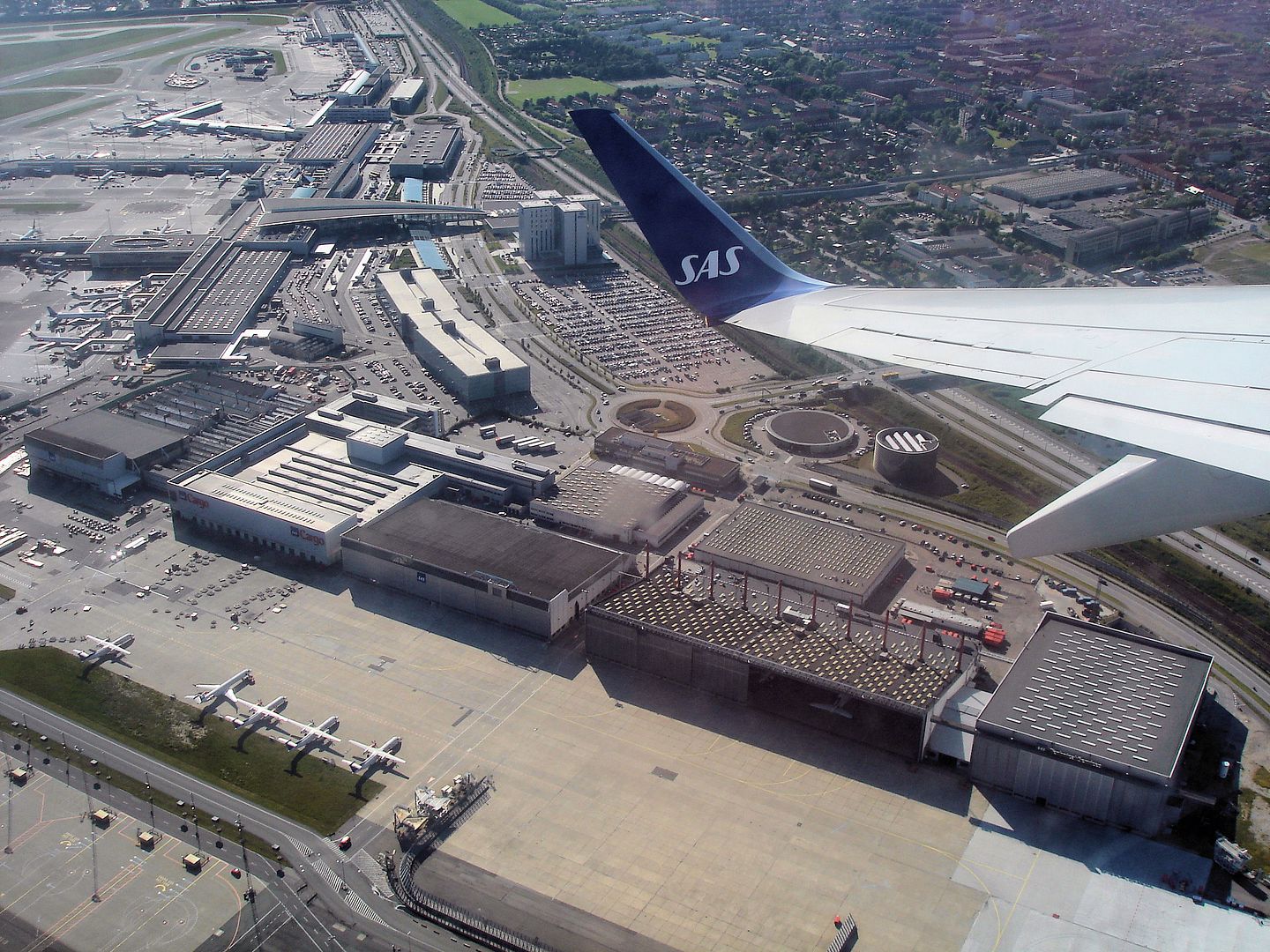 Again I was facing the sun so picture opportunities were limited. And again neither drinks nor snacks were offered free of charge, but I felt a bit hungry and decided to study the menu: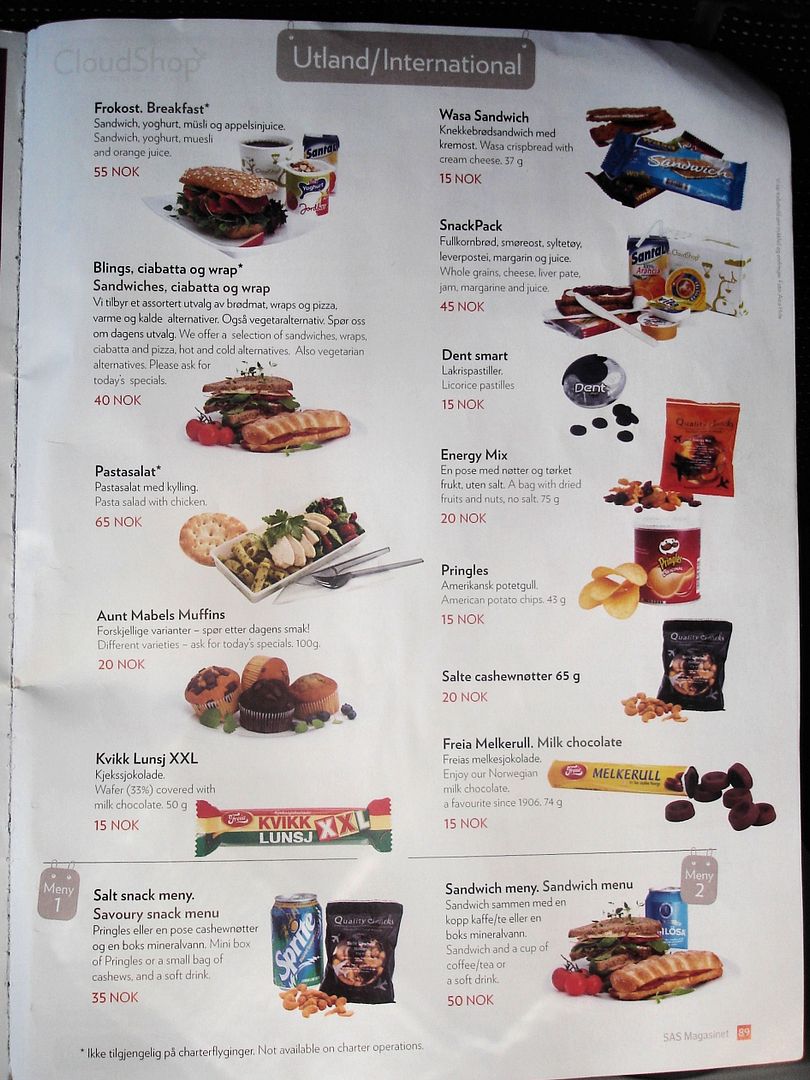 Numerous snacks were available but I finally ordered an egg and salami sandwich for 40 NOK (4,50 Euro):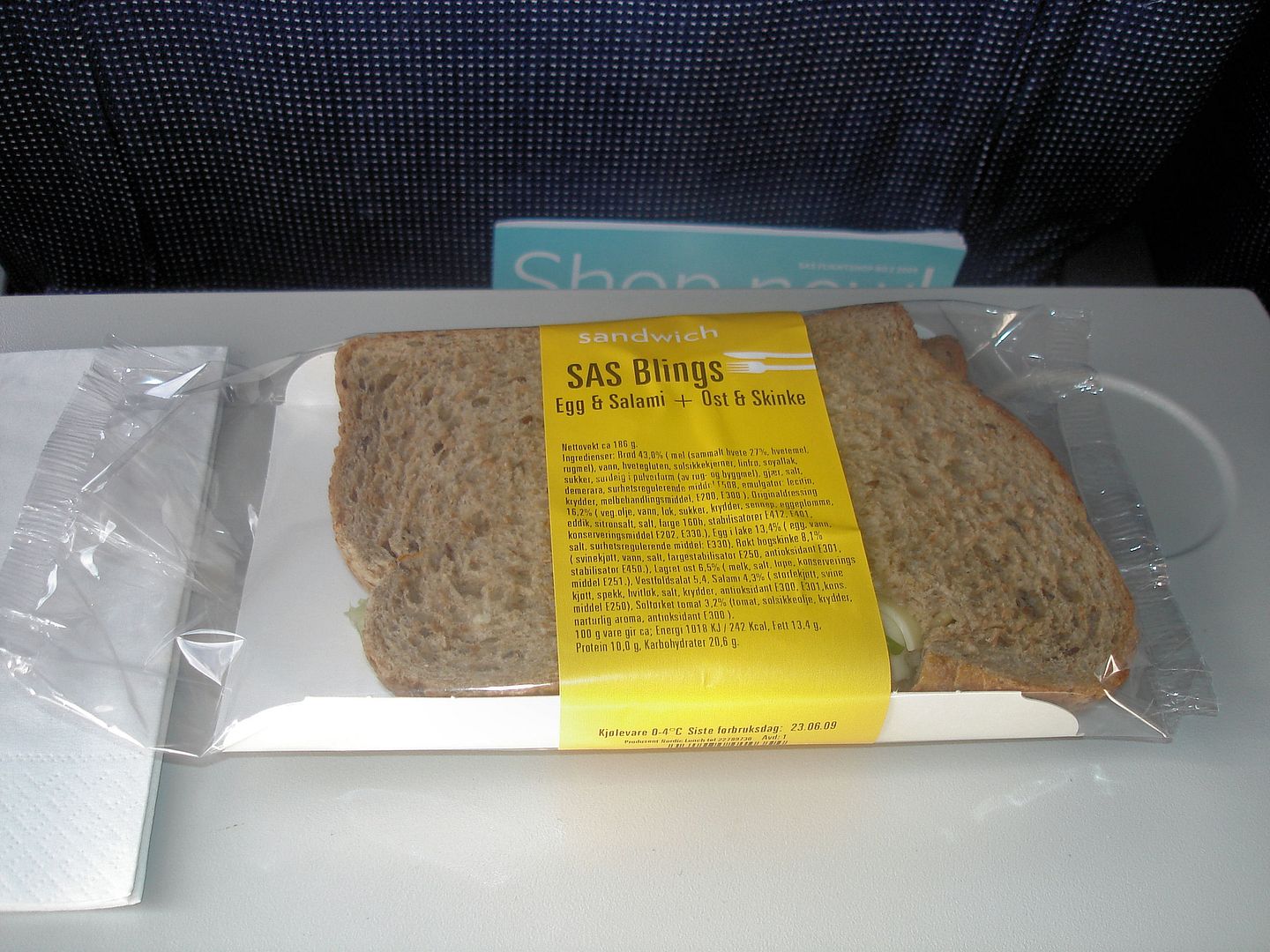 I hadn't been expecting anything special but I was surprised how tasty that sandwich was - well done, SAS!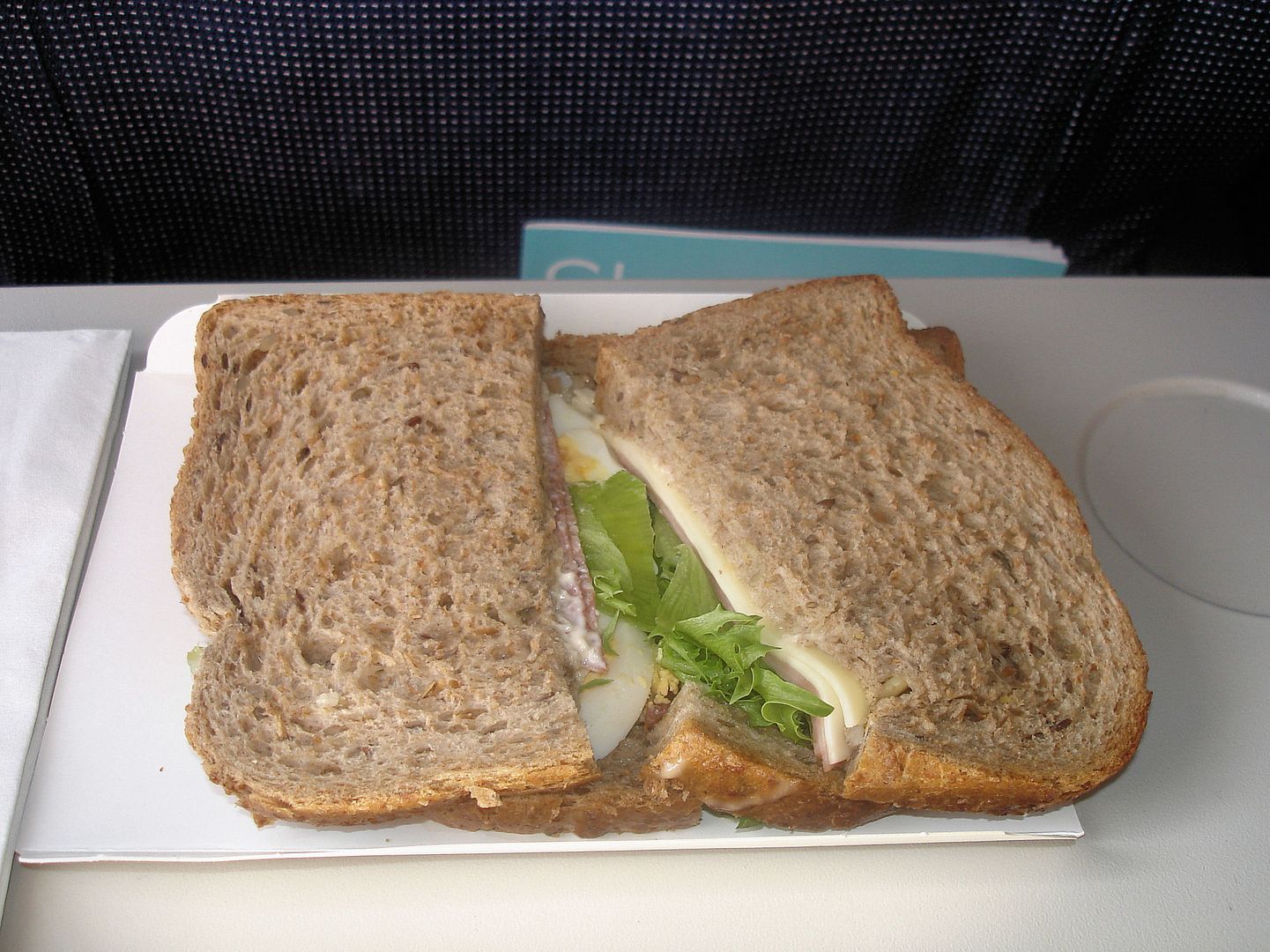 The approach to Oslo was very enjoyable due to the beautiful landscape: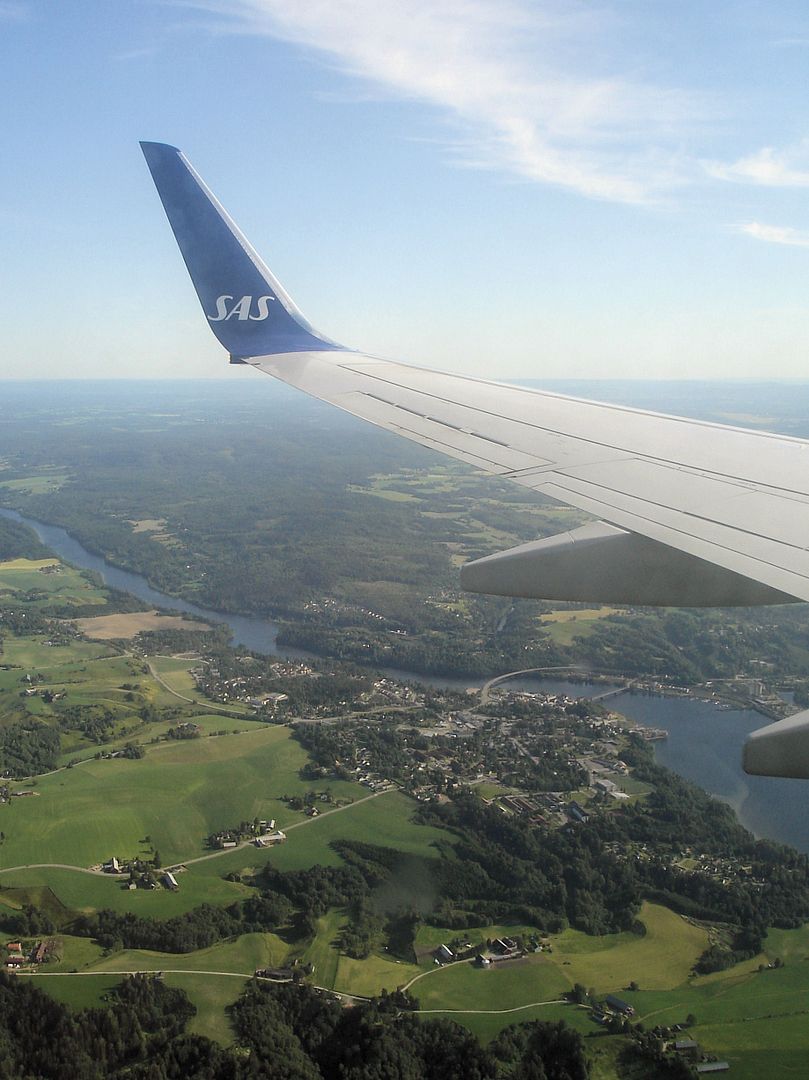 Large timber mill: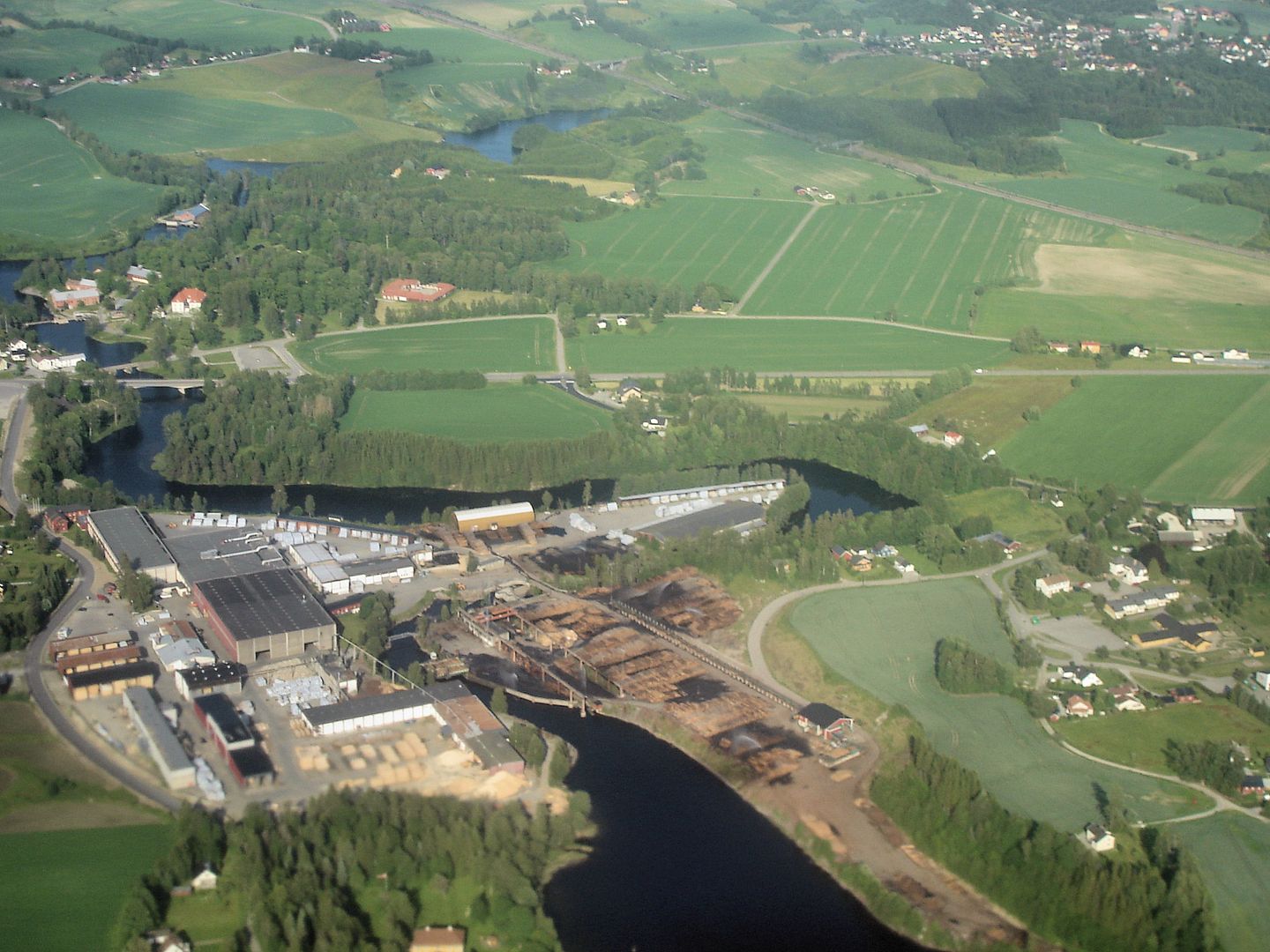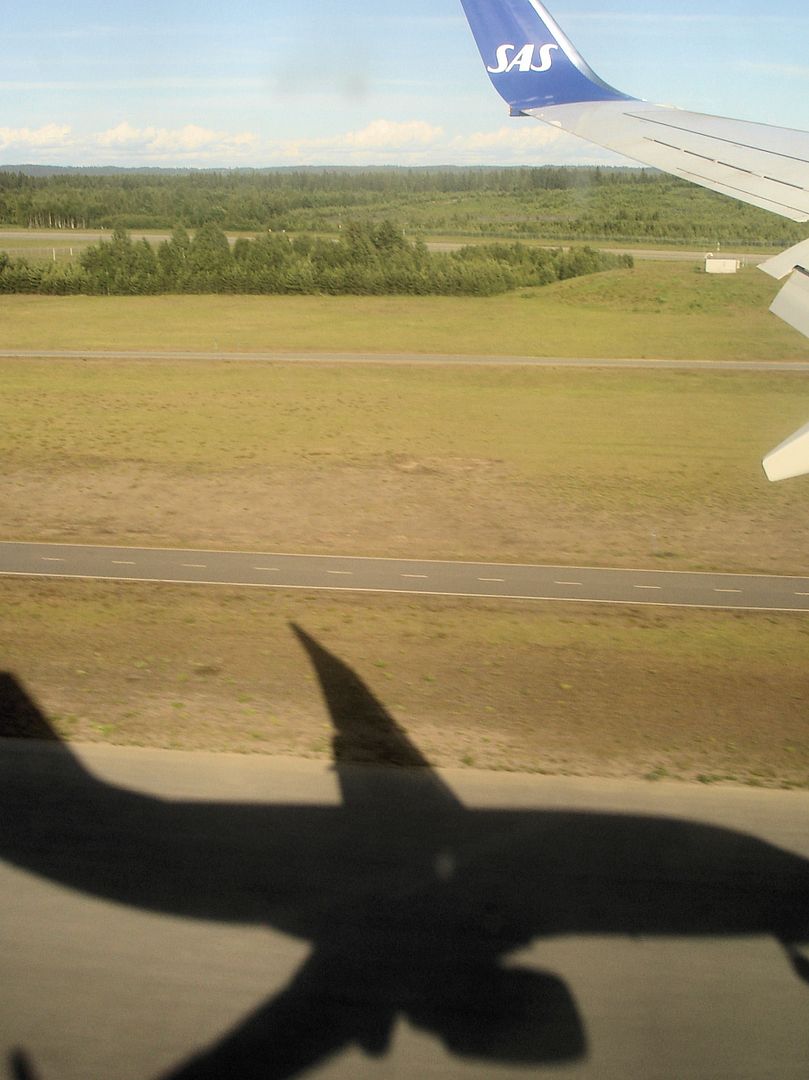 We touched down only 52 minutes after take-off and passed TF-ARM, a 747-200F painted in basic Saudi Arabian colors and wearing "Sundt Atlanta Skybridge" titles. Sundt Atlanta Skybridge is a joint-venture between Air Atlanta Icelandic and Norwegian VIP flight provider Sundt Air: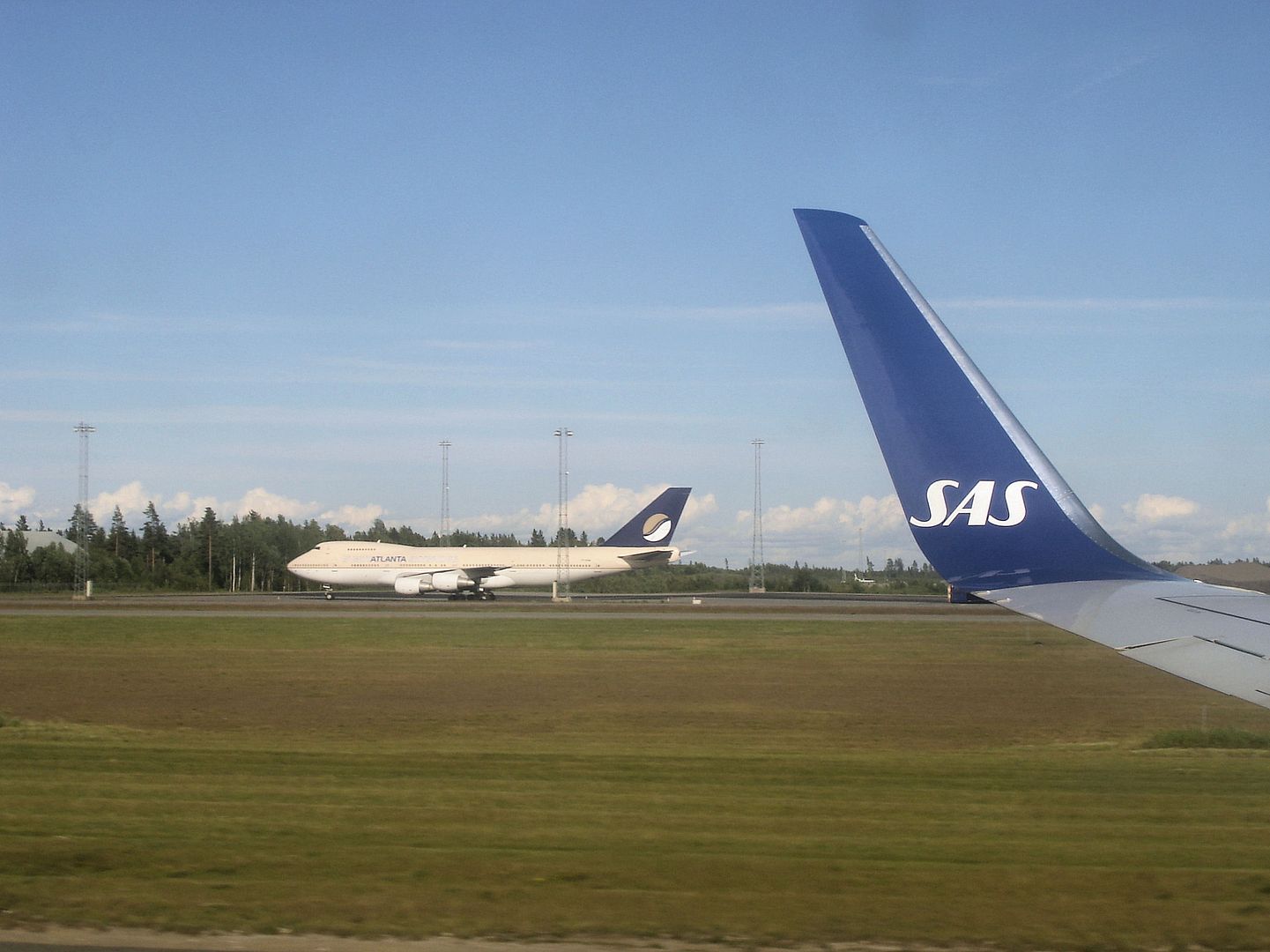 Good old Lufthansa A300-600 only a few days prior to its retirement:
Last shot of
LN-TUM
: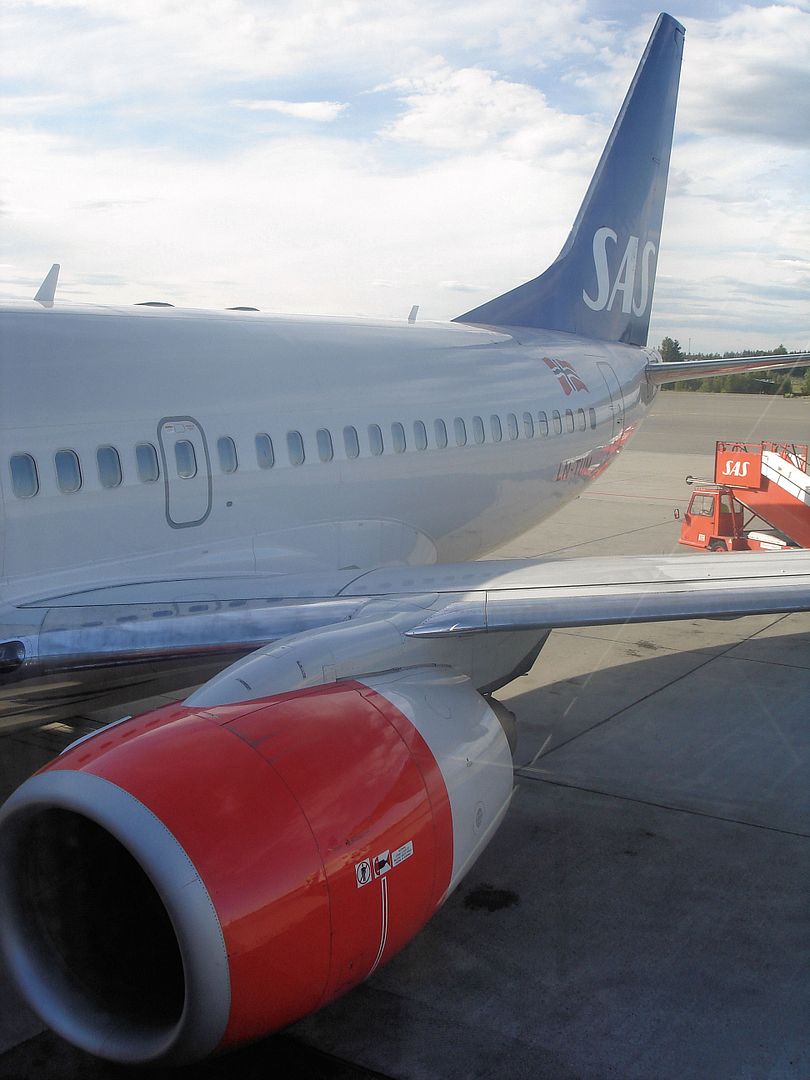 Monday, 22 June 2009
Oslo (OSL) - Trondheim (TRD)
SAS SK376, operated by SAS Norge
19:25-20:20 (19:28-20:18)
Flying time: 00:41 (hrs)

Boeing 737-405
LN-BUF (s/n 2867), named
Magnus den Gode
First delivered to Braathens in 04/1997

Economy Class
Seat 22F
Former appearances:
After passport control I had to pass through security again. There were long lines, but I didn't have to wait as long as originally expected. I went straight to my gate where the aircraft for flight SK376 was already being prepared - and I was glad that there hadn't been an equipment change. The plane was
LN-BUF
, a 737-400 delivered factory fresh to Braathens in April 1997. It's one of only four 737-400s in the SAS Norge fleet: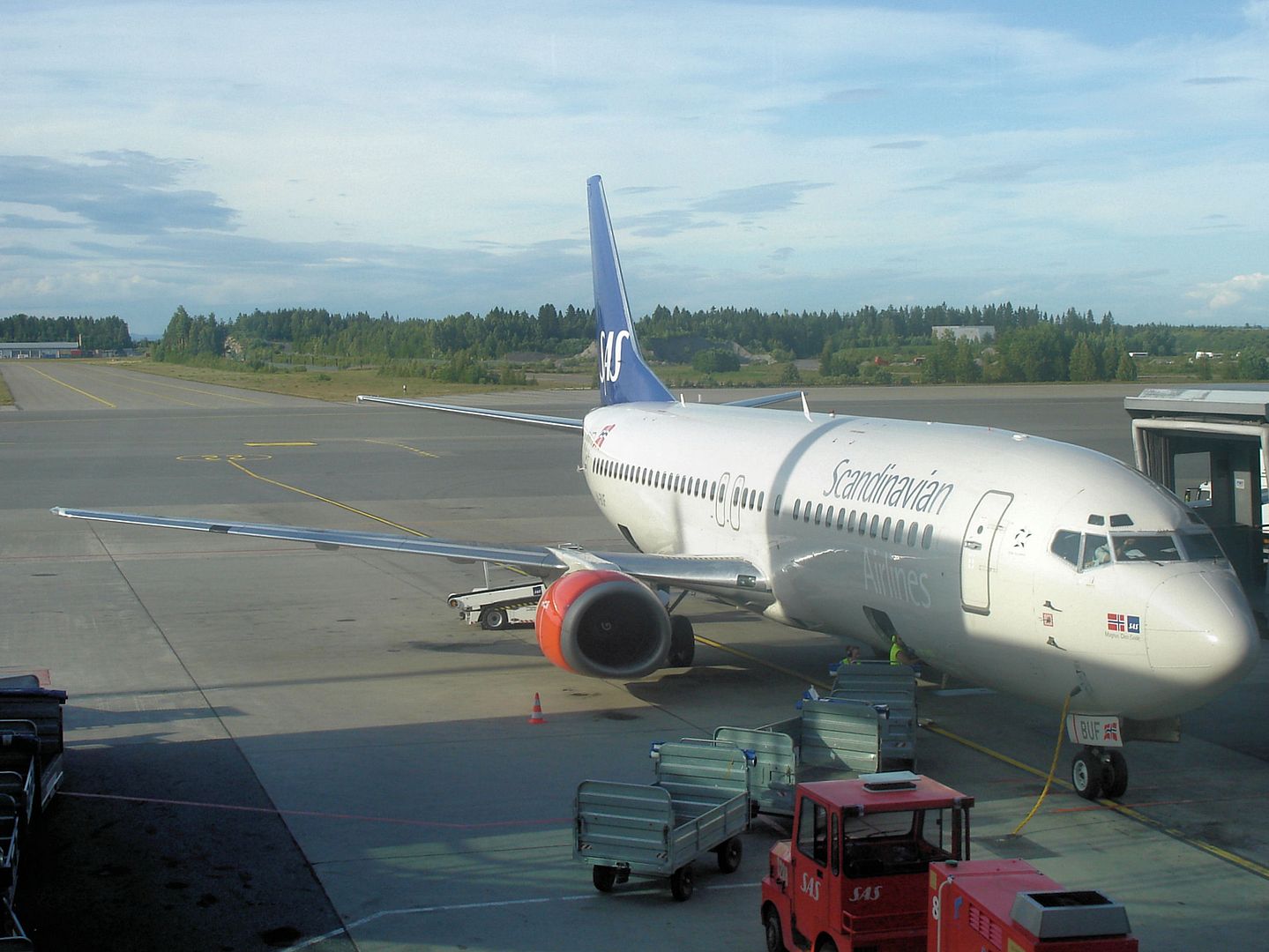 When I arrived at my row a young lady was already sitting in 23F. I told her that she was occupying my seat and she realized that it said 22F on her boarding pass. She apologized and wanted to get up, but two other passengers were already sitting next to her, so I offered to take 22F. It didn't really matter to me whether I would sit in row 22 or 23.
The seats were similar to those on the 737-700...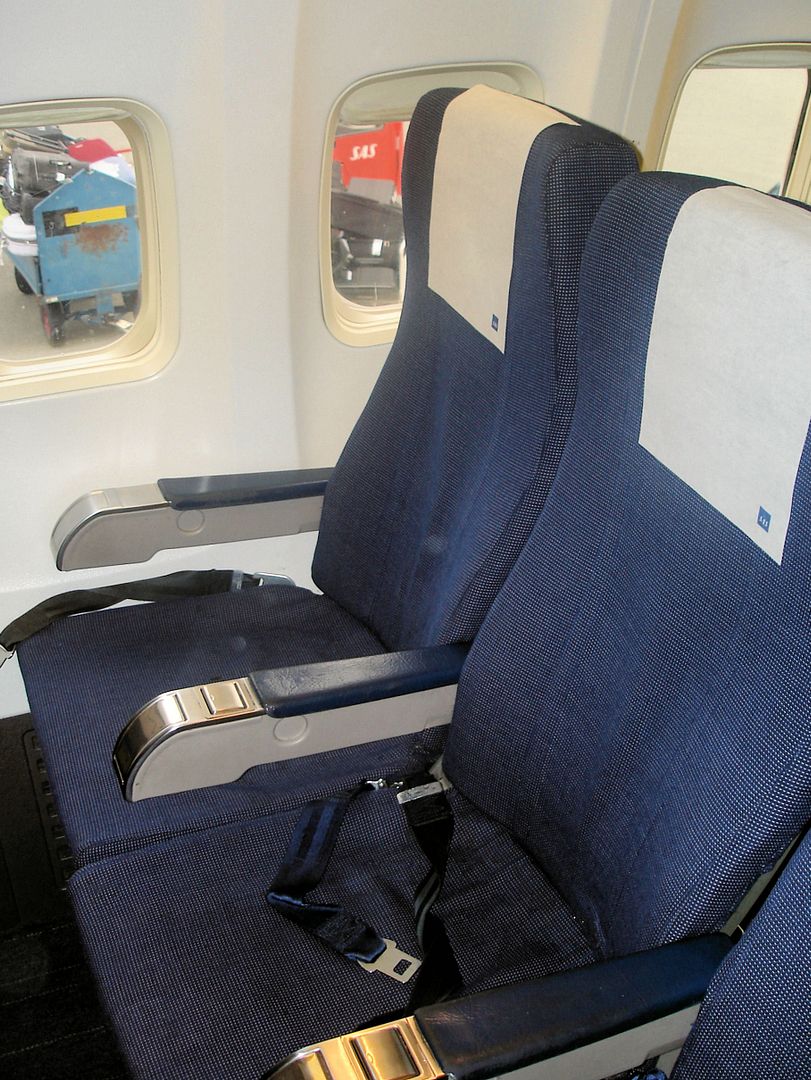 ...but legroom was a bit more generous: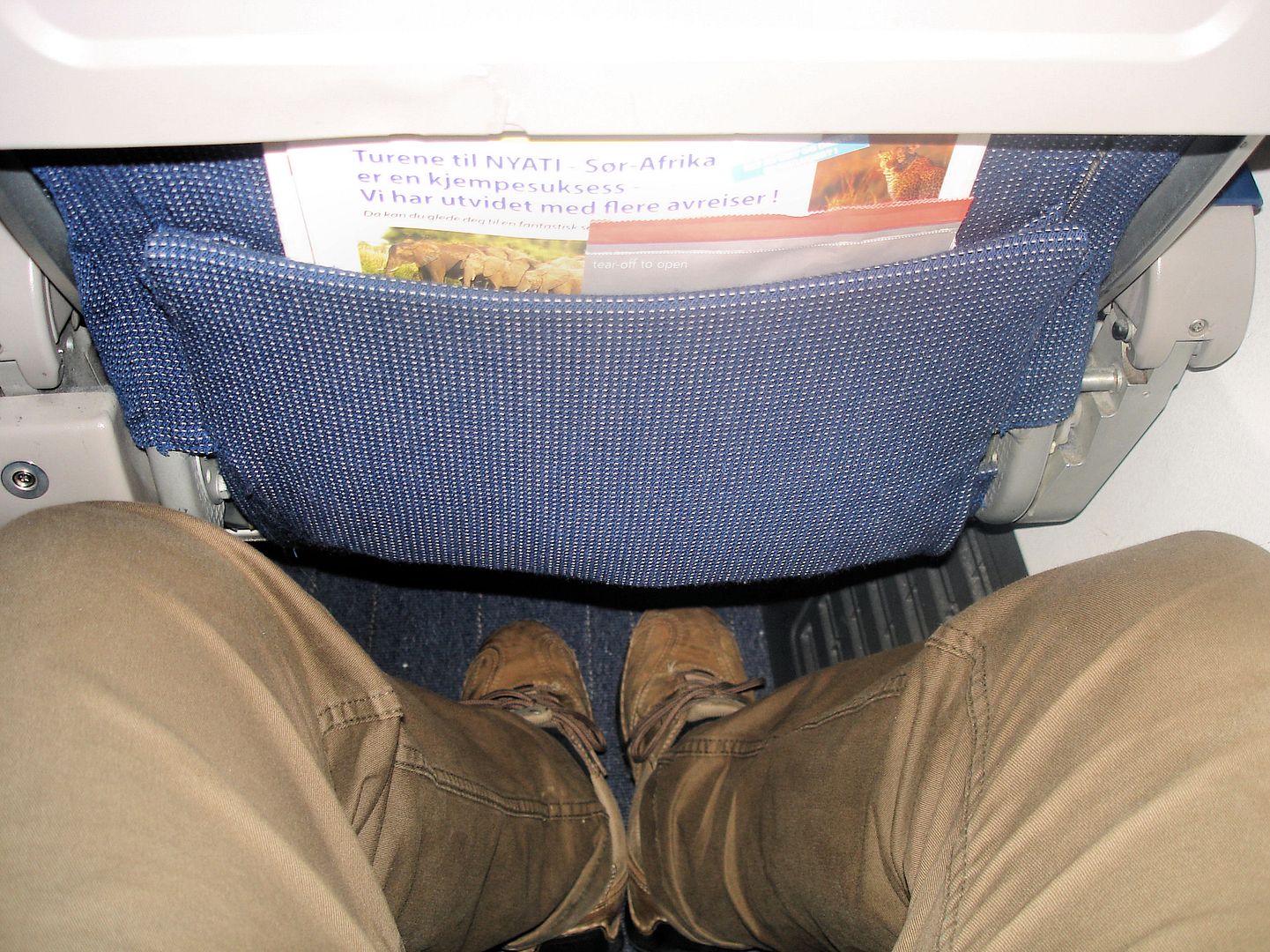 Very odd seat back design - reminds me of the infamous (and deeper) "seat back holes" used by certain carriers some years ago prior to the introduction of PTVs: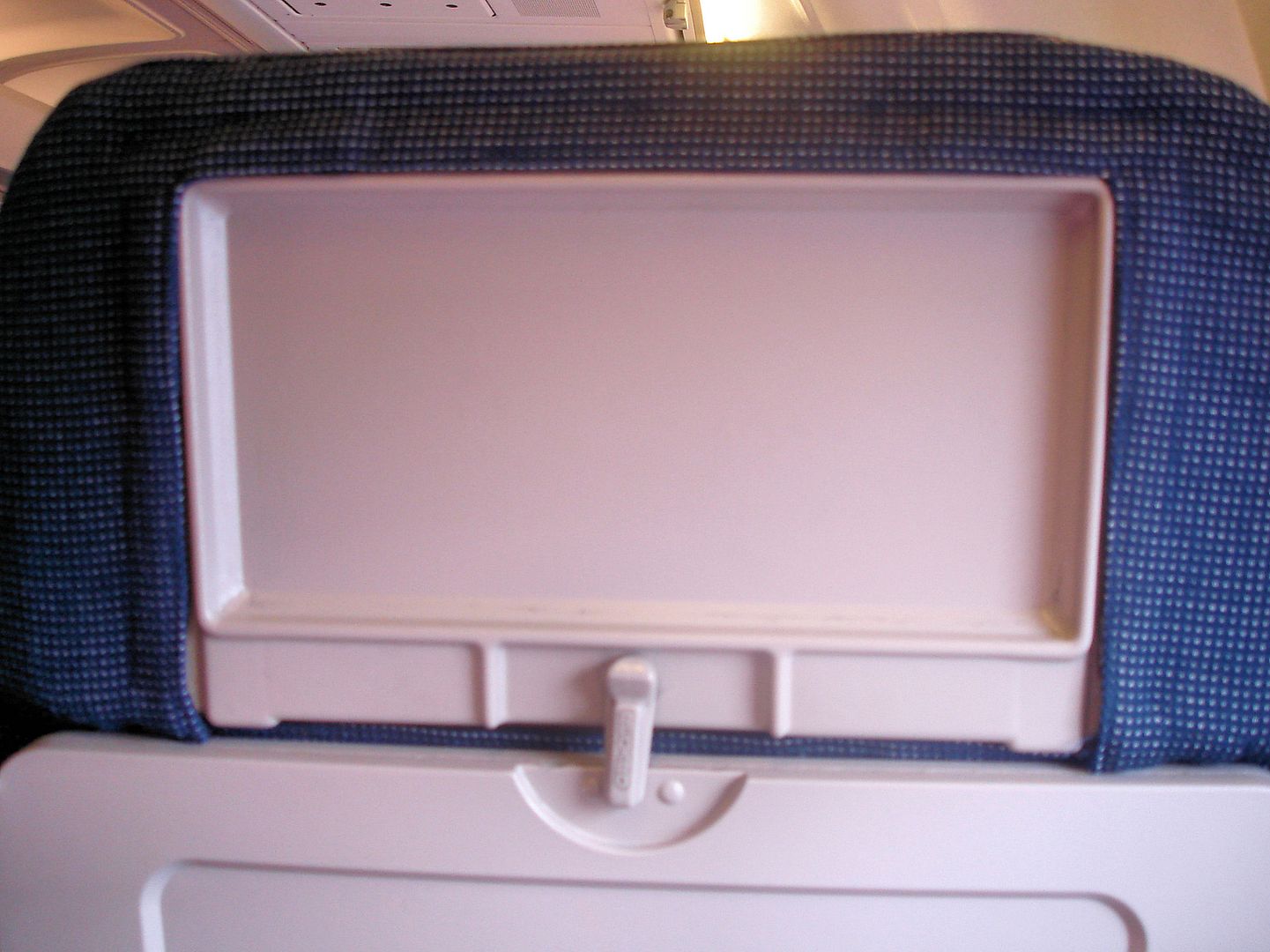 After nearly all seats had been occupied we left the gate slightly late and took off from runway 19L. One of the most interesting planes I spotted was HiFly's A330-200 CS-TFZ painted all-white (on the very left):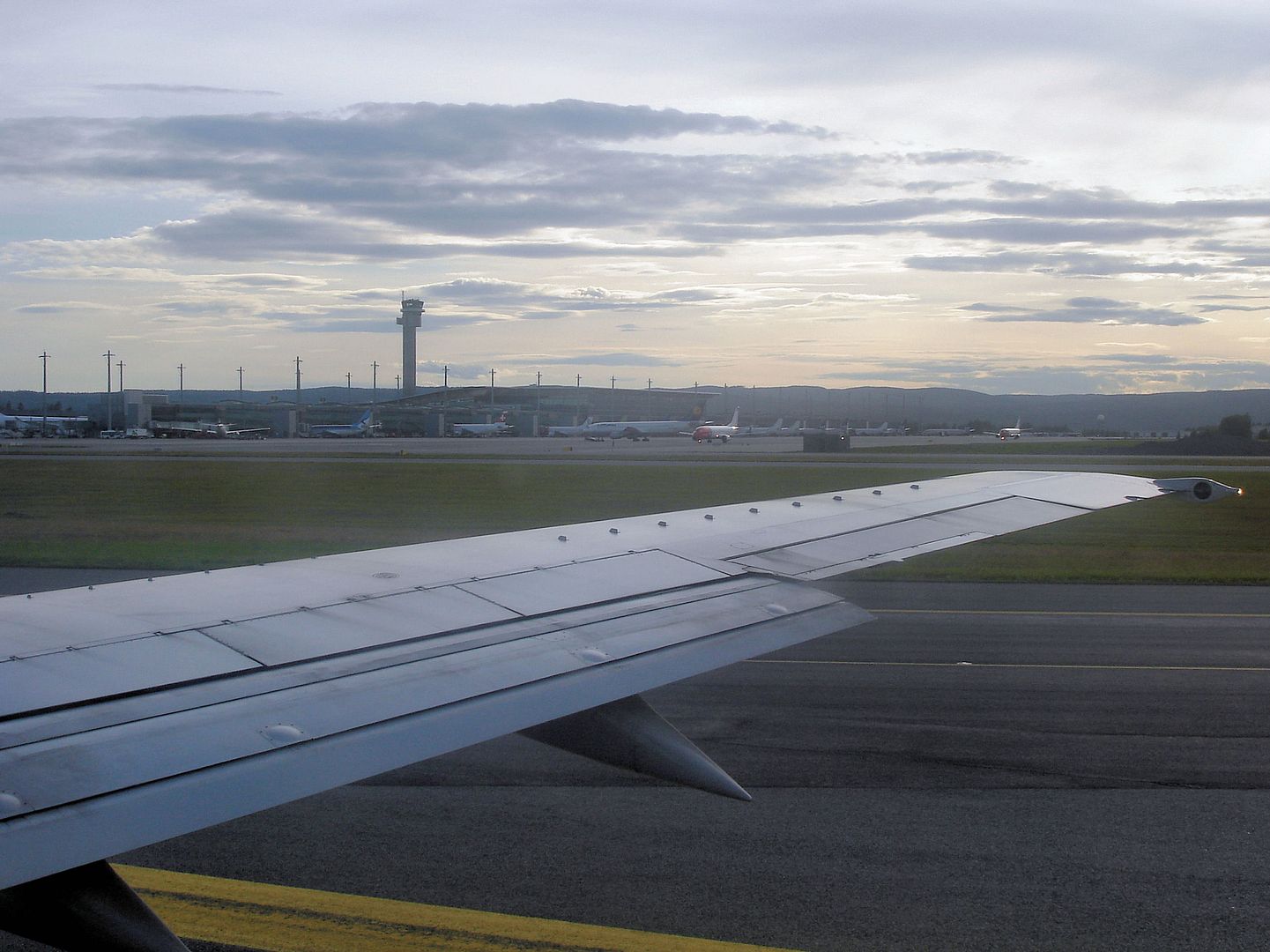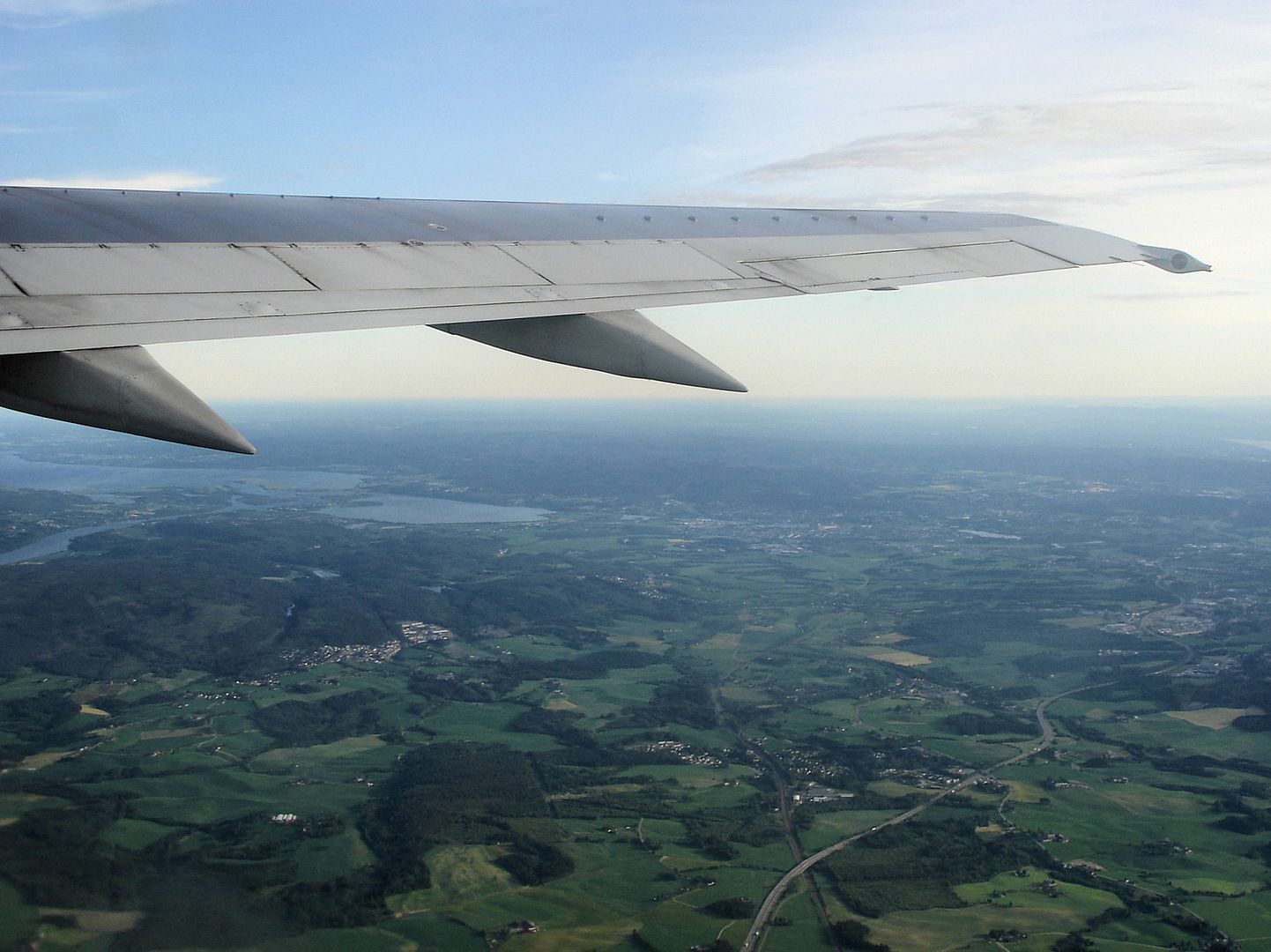 I didn't order anything this time and decided to buy some food after arrival instead. It was cloudy during cruise, but it got better during approach. I really enjoyed watching the scenery full of contrasts: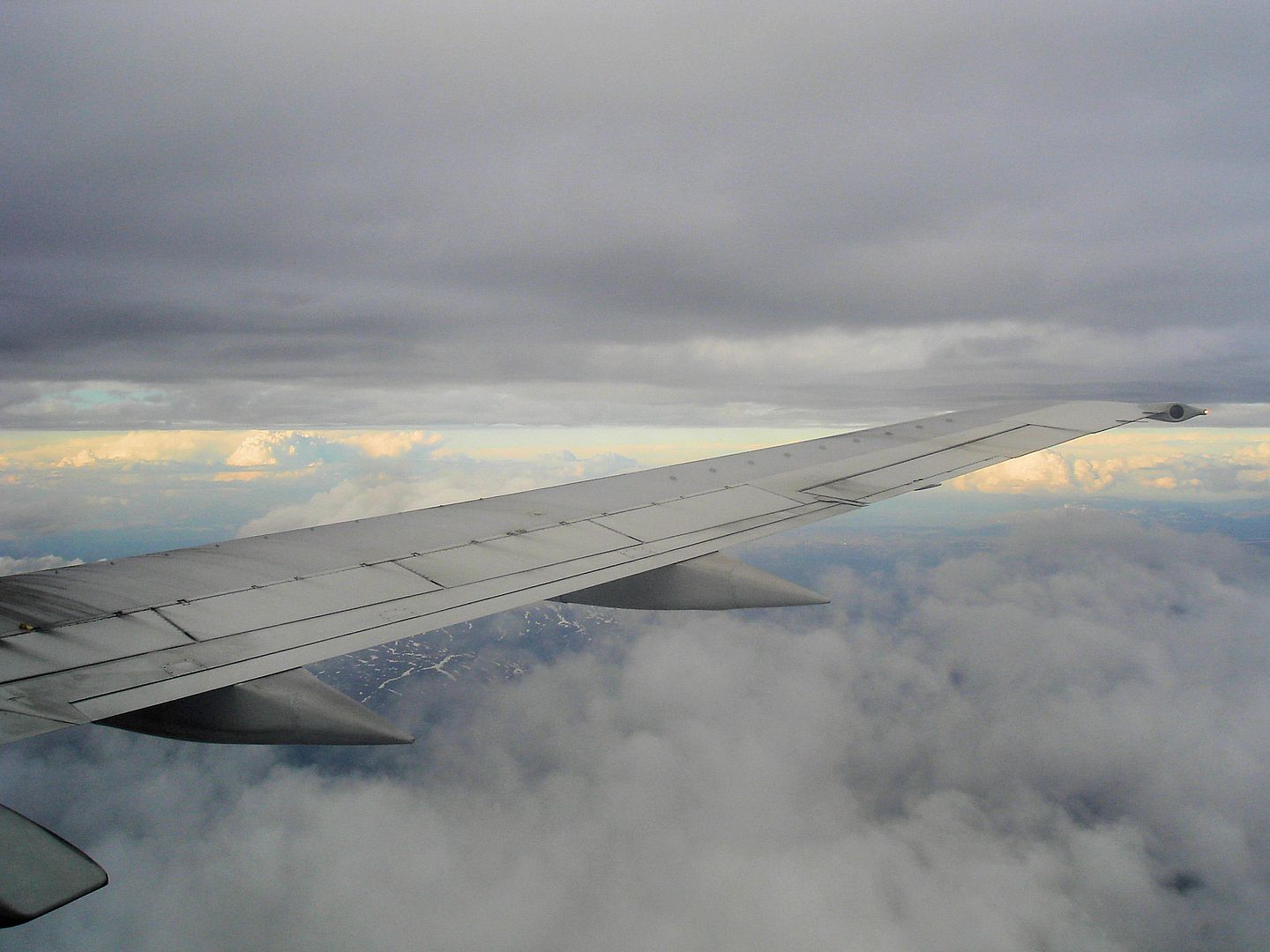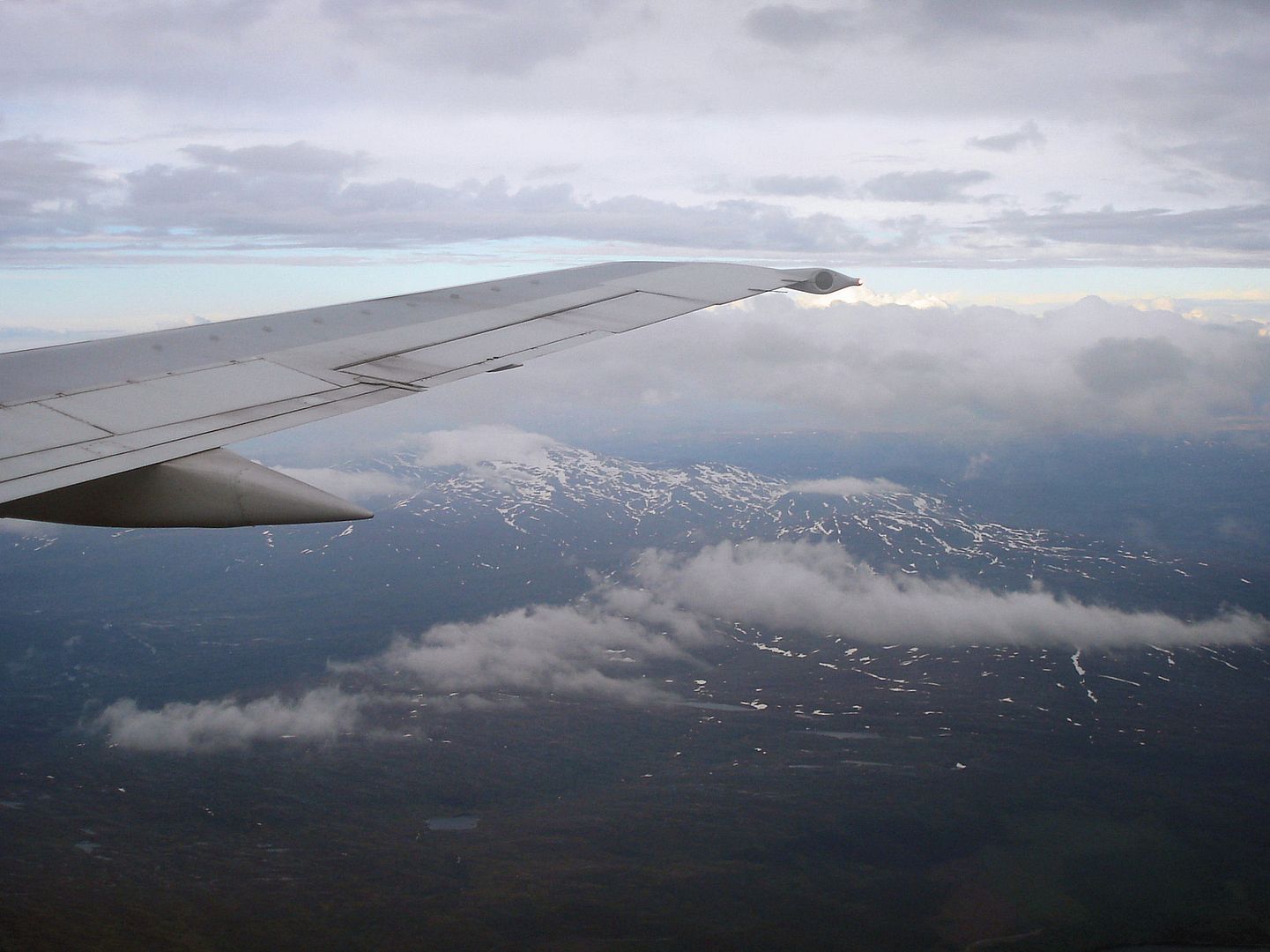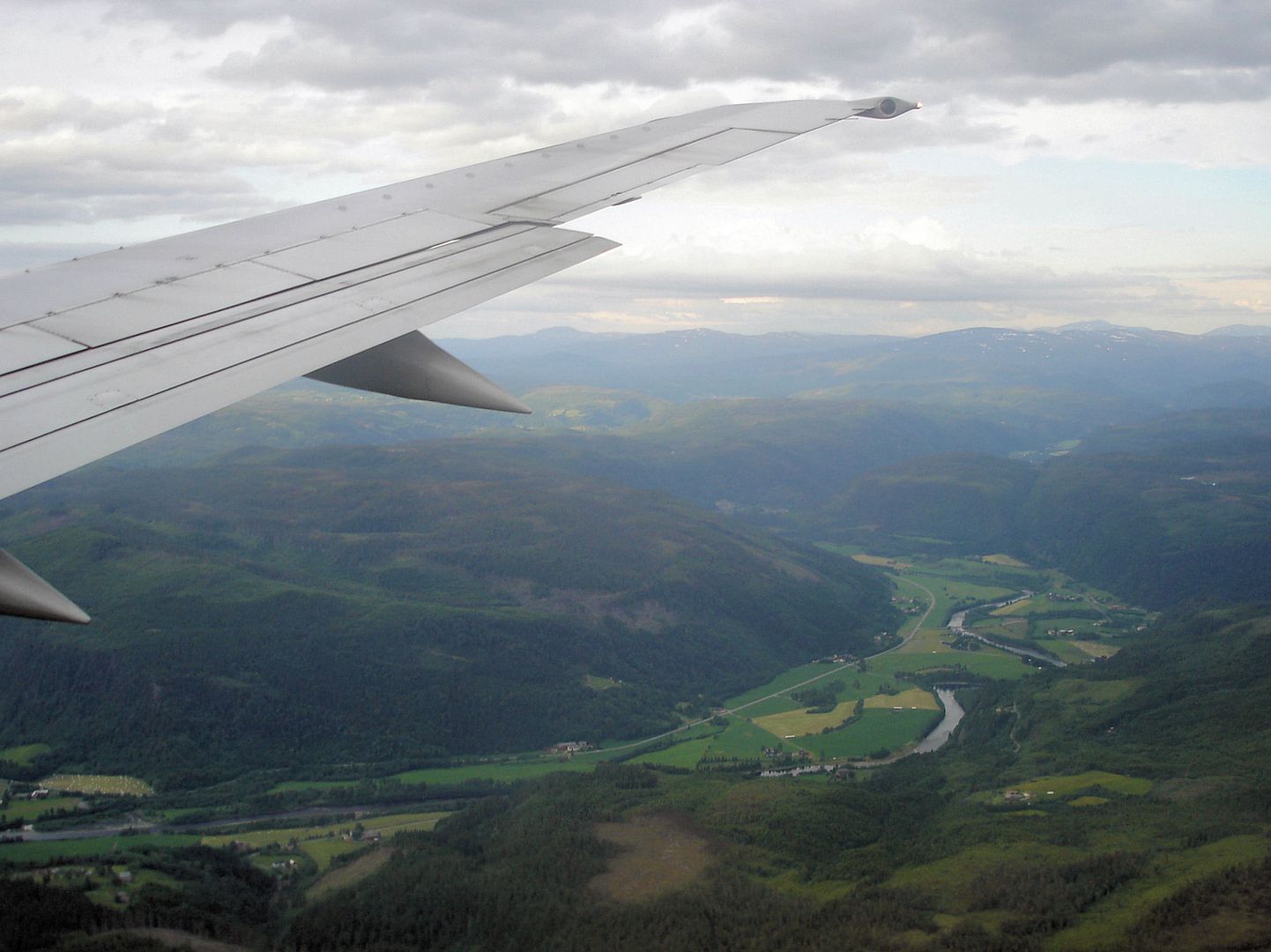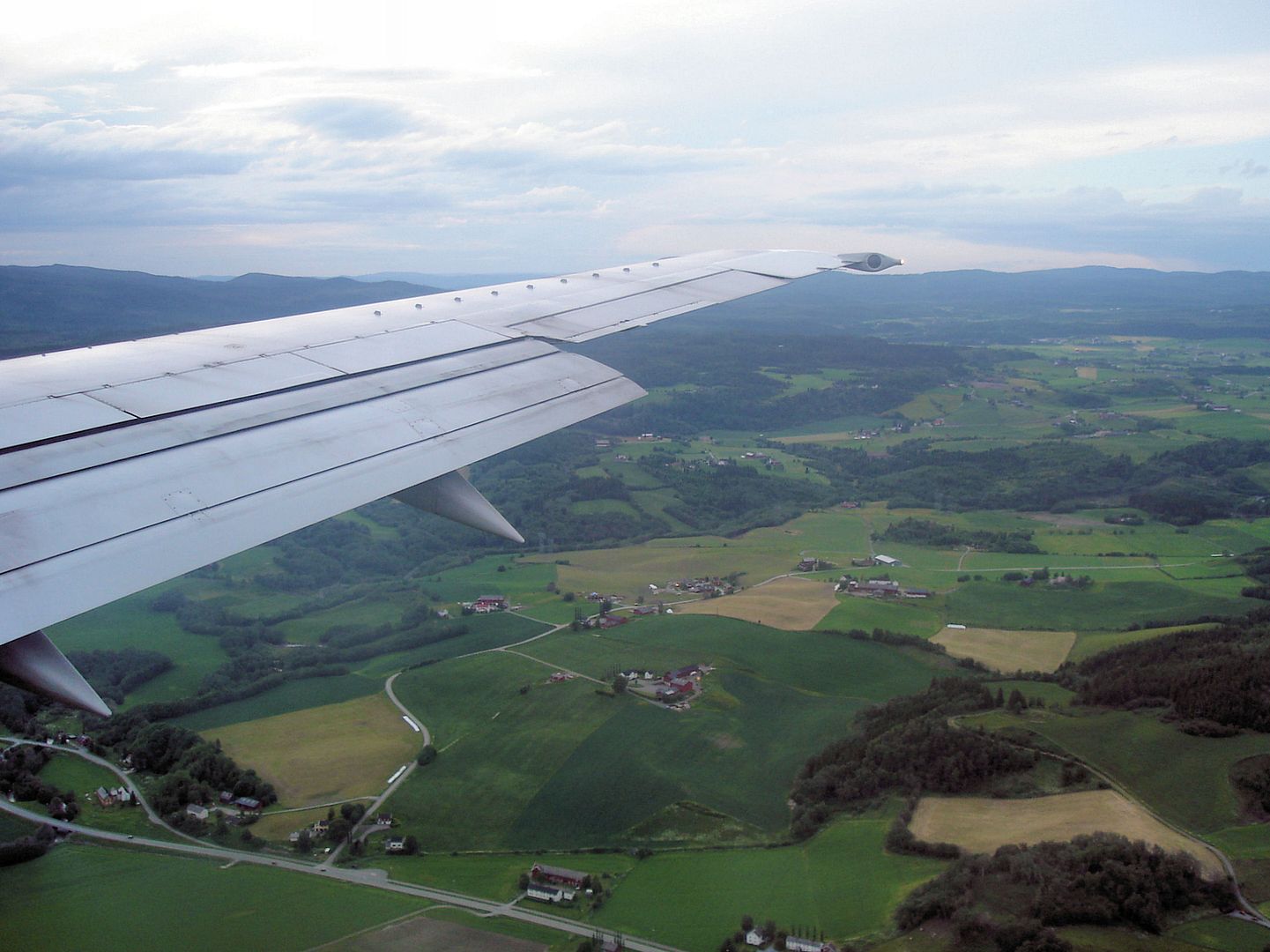 We touched down only 41 minutes after take-off and taxied to the mostly deserted terminal: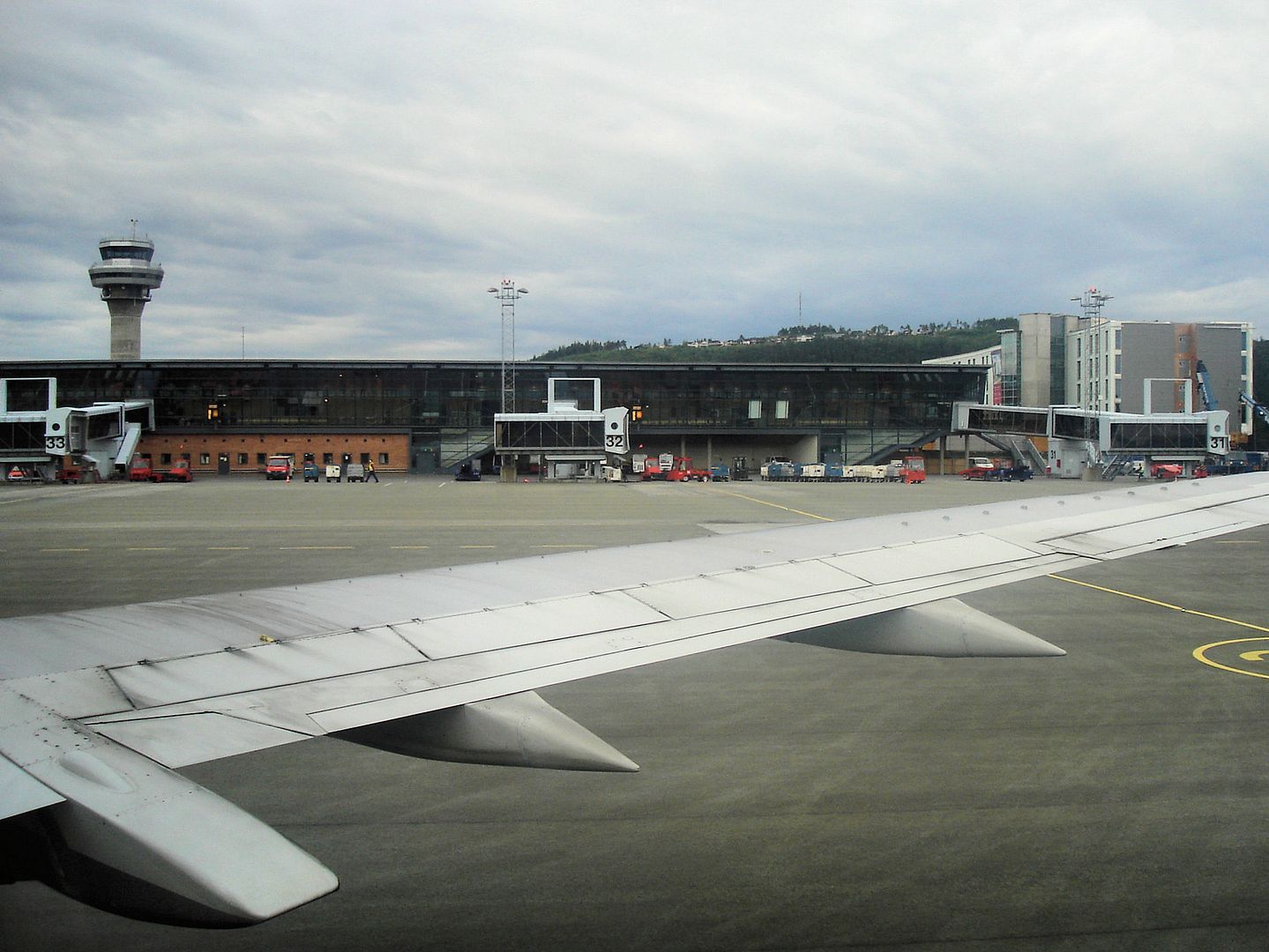 The Rica Hell Hotel
After disembarking I grabbed some food and drinks and walked to the
Rica Hell
hotel, located in the small village of Hell. It takes about 10 minutes to get there from the terminal which is not a problem at all - as long as it's not raining.
Artwork in the main hall:
When I picked the hotel on booking.com prior to my trip a shuttle service was mentioned to be included, but later when I contacted the hotel I was told that there had never been a shuttle. The friendly hotel staff ensured via email that the hotel would be in walking distance from the terminal, but I still decided to write a letter of complaint to booking...
A very friendly lady welcomed me at the hotel reception and immediately apologized for the confusion about the shuttle service. I was surprised to hear this, apparently booking.com had contacted the hotel after my complaint. Then the lady came up with another surprise:
"As a compensation you'll get a suite."
So it was really worth it to write the letter of complaint. After returning home on the next day I found a reply by booking.com - with an apology and the remark that the website only shows data provided by the hotels.
The suite looked brand new and was equipped with modern and stylish furniture and many amenities: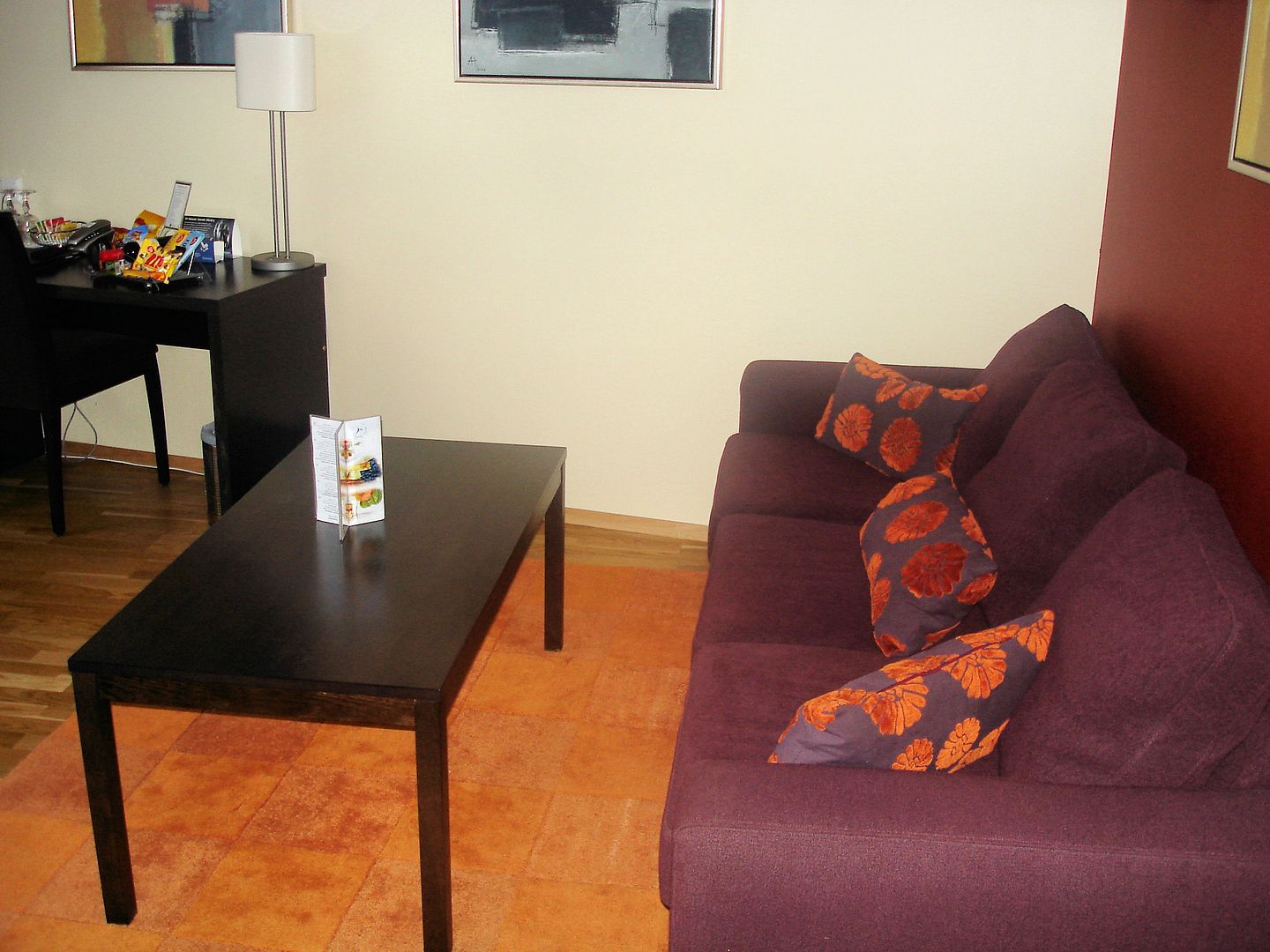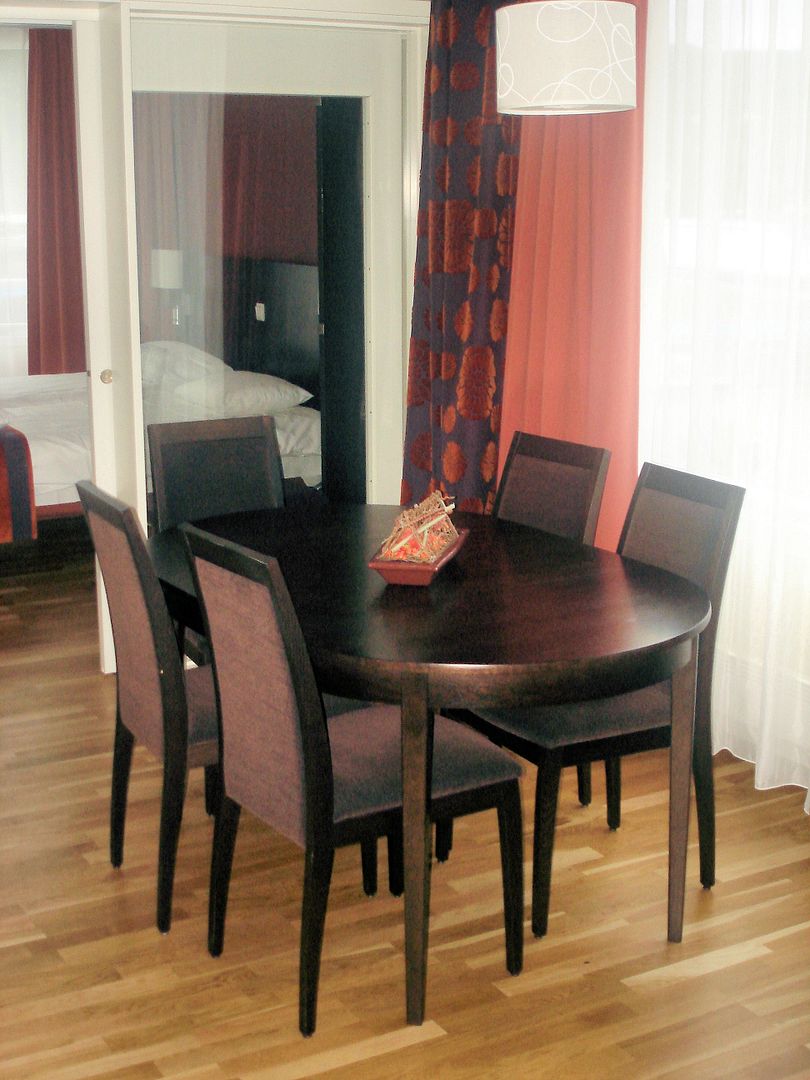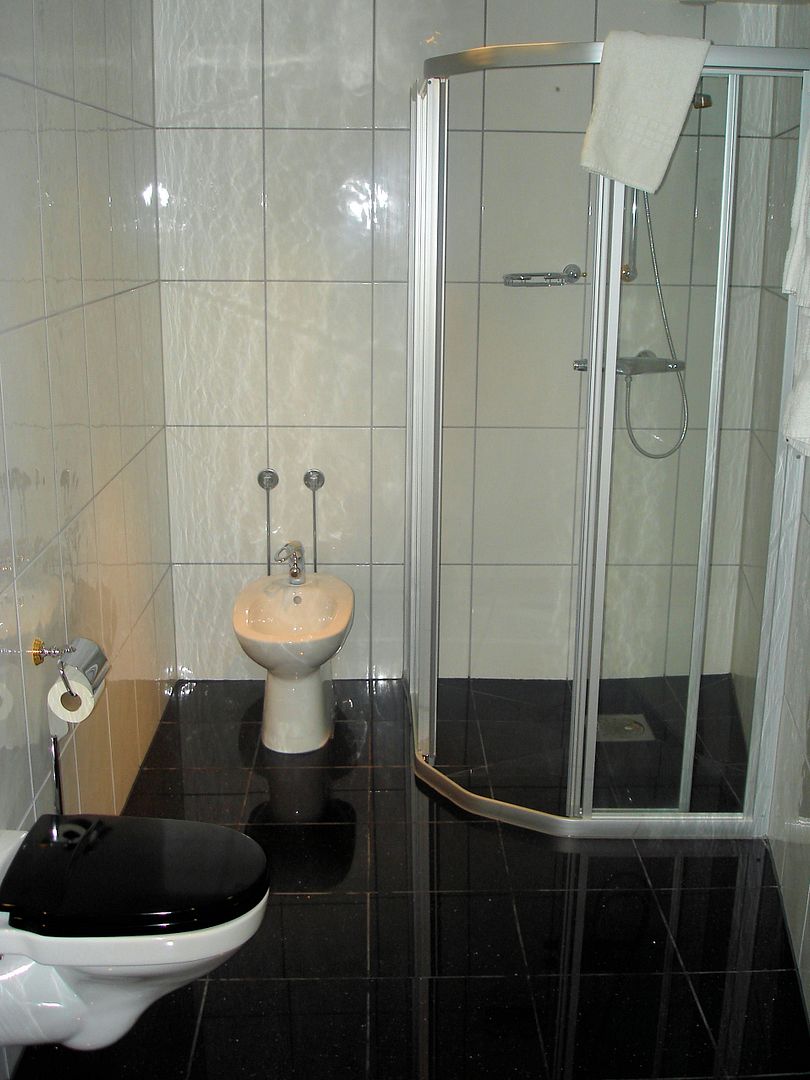 Views from the room - welcome to Hell! I took these pictures on the next morning, but it hadn't been much darker during the night.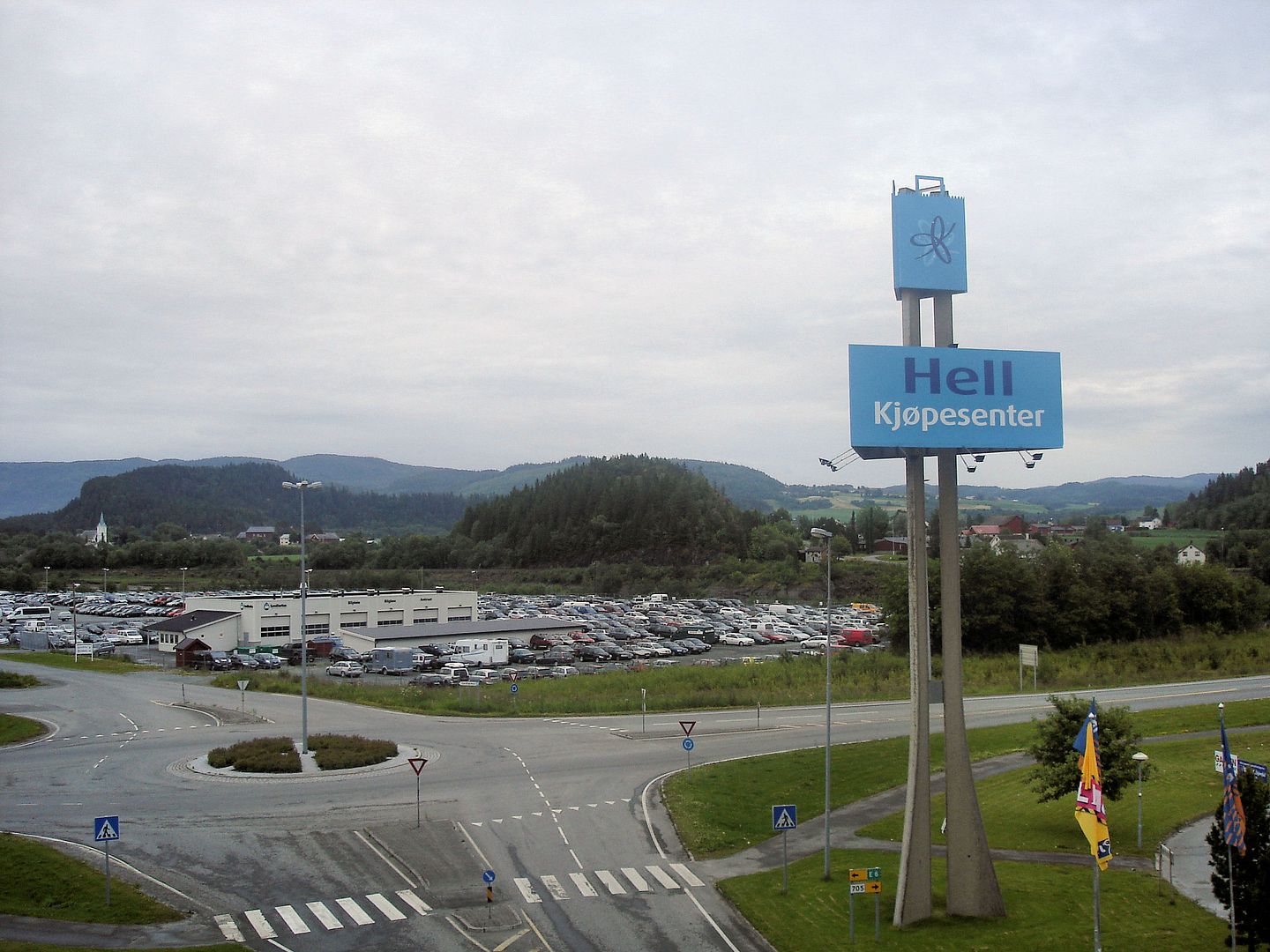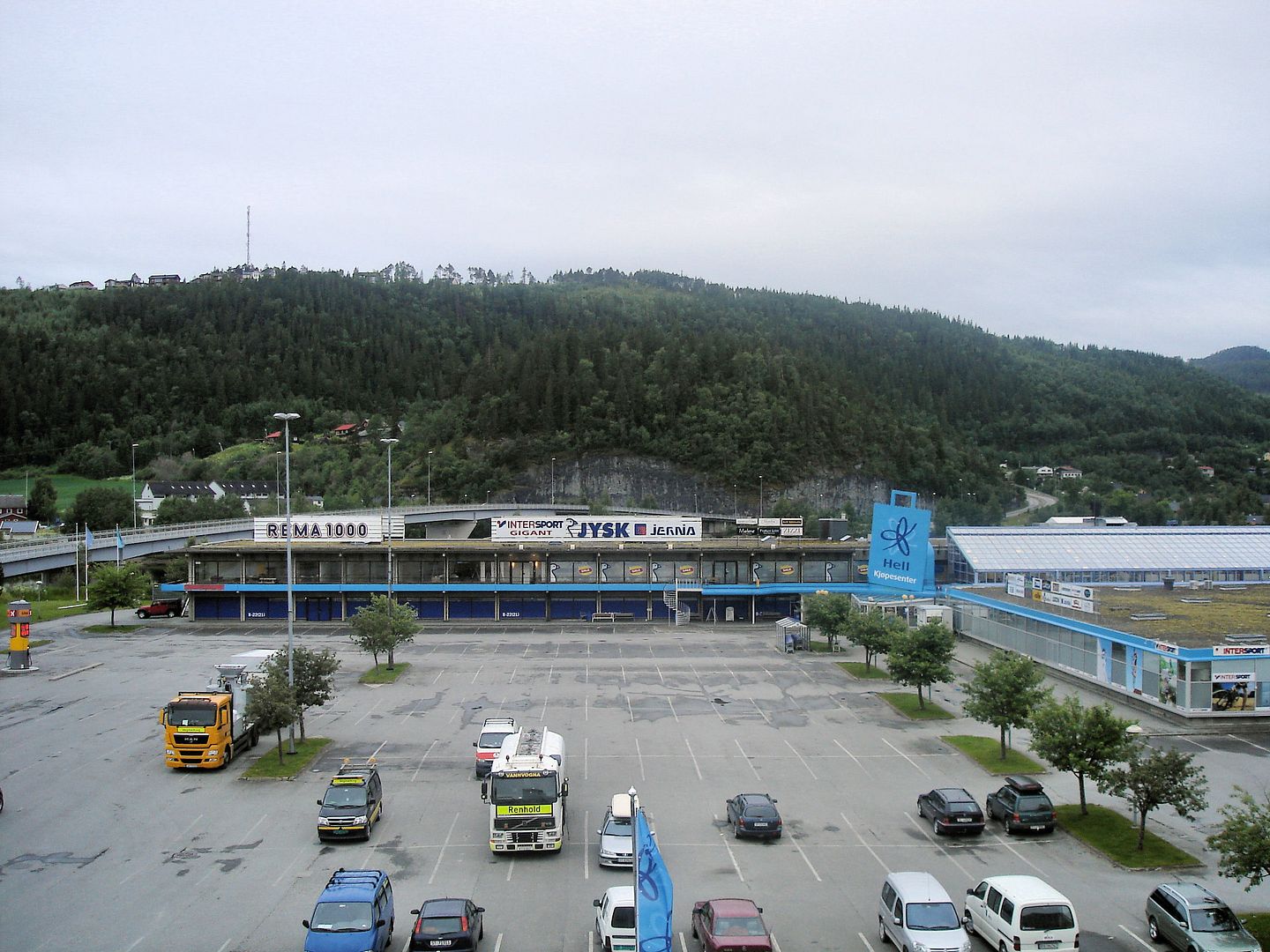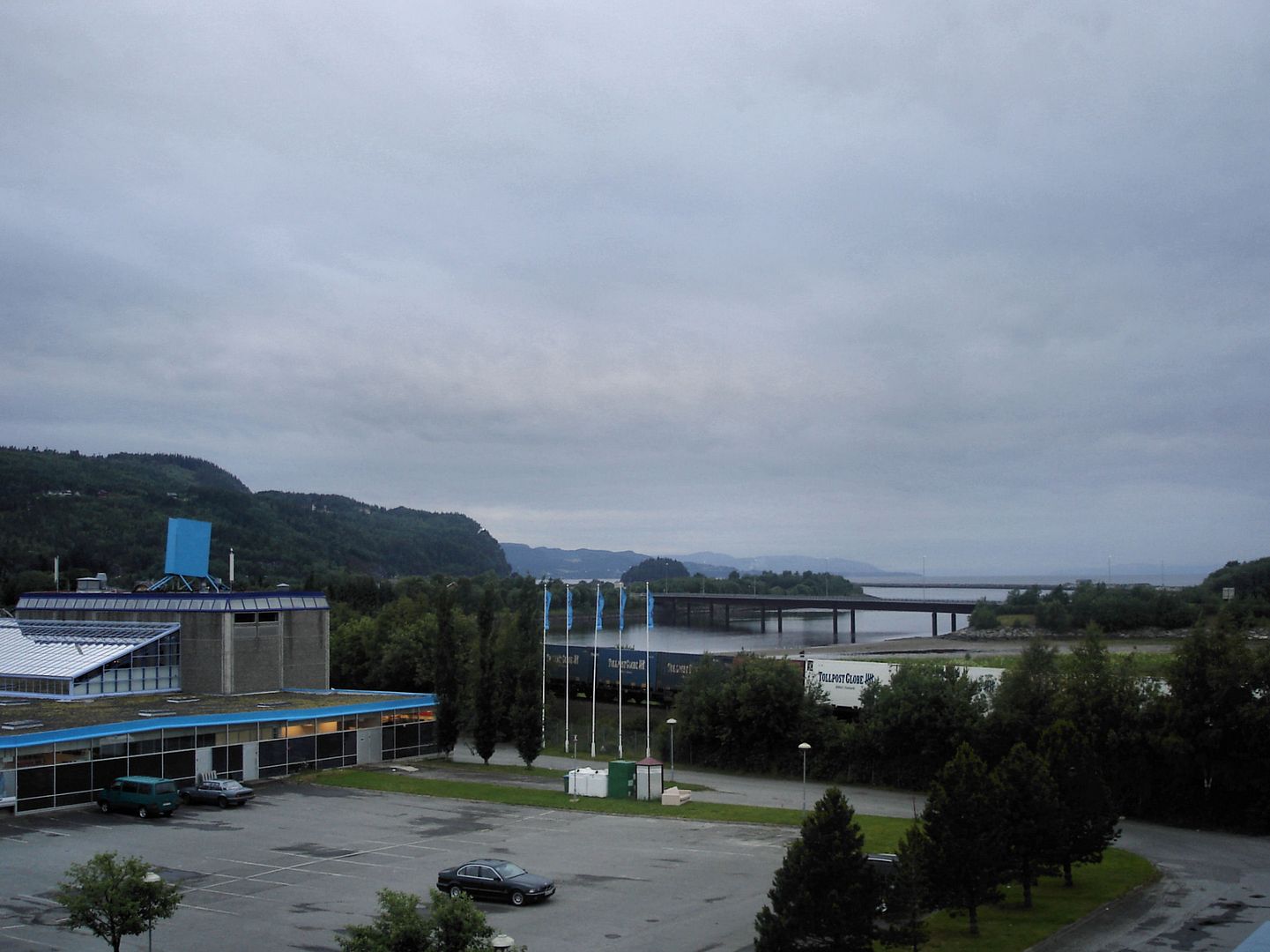 Conclusion
Flying
Cimber Sterling
and
SAS Norge
wasn't anything special, but I hadn't expected that anyway. The flights were on time, ground staff and cabin crew members were friendly, the cabins were clean and the seating comfort was sufficient. I also have to praise the quality of the buy-on-board-sandwich on the CPH-OSL flight. However, it's very disappointing that SAS doesn't even serve a glass of water or juice free of charge any more on European flights. Of course I would fly SAS again, but it depends on the competition. Other legacy carriers may offer a better product for the same price - and low-cost carriers may offer a similar product for a cheaper price.
Next report: TRD-OSL-TXL-NUE on Norwegian, Air Berlin and LGW - Luftfahrtgesellschaft Walter
Best Regards,
PlaneHunter
P.S.: Just in case you missed them - other recent reports:
SFO-YUL-FRA: Map- & Sleepless On Air Canada's 77W
Sin City Gloss & Virgin America's Chic First Class
Seat Dilemma & Canyon Glamour: FRA To LAX, AC 763
On Par With Air France? DTW-AMS-MUC, KLM A330
Goodbye, Red Tails! DC-9-40/50 & Chicago Tour
Champagne & World Of Coke: Air France A340 To ATL
"Mission A380": Disappointing Legs On BA/BD/EI
Delights Of Doha, 773 & 77W: DOH-DXB-LHR On EK
A380 Really a Step Forward? LHR-DXB-DOH On EK
Quality & Style: HKG-LHR On Air New Zealand 744
Taiwan Trio: TransAsia, UNI Air And The Taipei 101
"The Wings Of Taiwan": EVA Air A332, 744 Combi
SHA-SZX, Shanghai 757: Delayed By The Military
PEK-SHA, China Eastern A330 & Shanghai At Night
Striking Newcomer: Berlin-Beijing On Hainan A330
[Edited 2009-11-21 05:13:39]