Hello all,
This is one of a few reports I hope to post this week covering trips I took earlier in the year. Never got a chance to write them up at the time so just catching up now.
This is a short report about a return domestic trip to DUB I did in July. A short domestic flight like this usually wouldn't require a report, but this particular route is made that little bit more special by the fact that it's operated by an A330 as many of you probably already know.
Date
: 14 July 2009
Flight
: EI132/UA4932
Route
: SNN - DUB
Aircraft
: A330-301
Reg
: EI-ORD
Aircraft Name
: St Maeve
Class
: Economy
Load Factor
: 20%
Scheduled Dept Time
: 07:00
Actual Dept Time
: 07:00
Scheduled Arrival Time
: 07:50
Actual Arrival Time
: 08:00
Departure was from my home airport, Shannon, just 15 mins down road from where I live.
I collected my boarding passes for both flights from the Fastpass kiosks in the terminal and proceeded straight to the gate.
Boarding commenced at 06:40 through Gate 8. This particular flight, EI132, originates in BOS and operates to DUB via SNN. However the aircraft that operated the transatlantic leg of the journey, EI-LAX was not continuing to DUB today and the final leg of the journey was to be operated by EI-ORD which had just arrived in from JFK.
EI-ORD is one of the older A330's in the EI fleet which has benefited from a cabin refit this year.
Each seat in Economy is equipped with individual on-demand entertainment systems, ensuring that passengers can avoid boredom over the Atlantic.
EI-LAX takes a rest in SNN after operating the first leg of the journey.
The safety video was shown and we were shortly on our way. I was seated in the rear Y cabin which was almost empty.
Shannon Aerospace in the background:
Departure was from 06, meaning a short taxi to the runway.
The outskirts of Shannon Town:
There is no inflight service due to the short duration of the flight, meaning I could just sit back, take a few pics and enjoy the views. I didn't bother with the IFE - I certainly didn't pay to fly to DUB so I could watch an old episode of the Simpsons.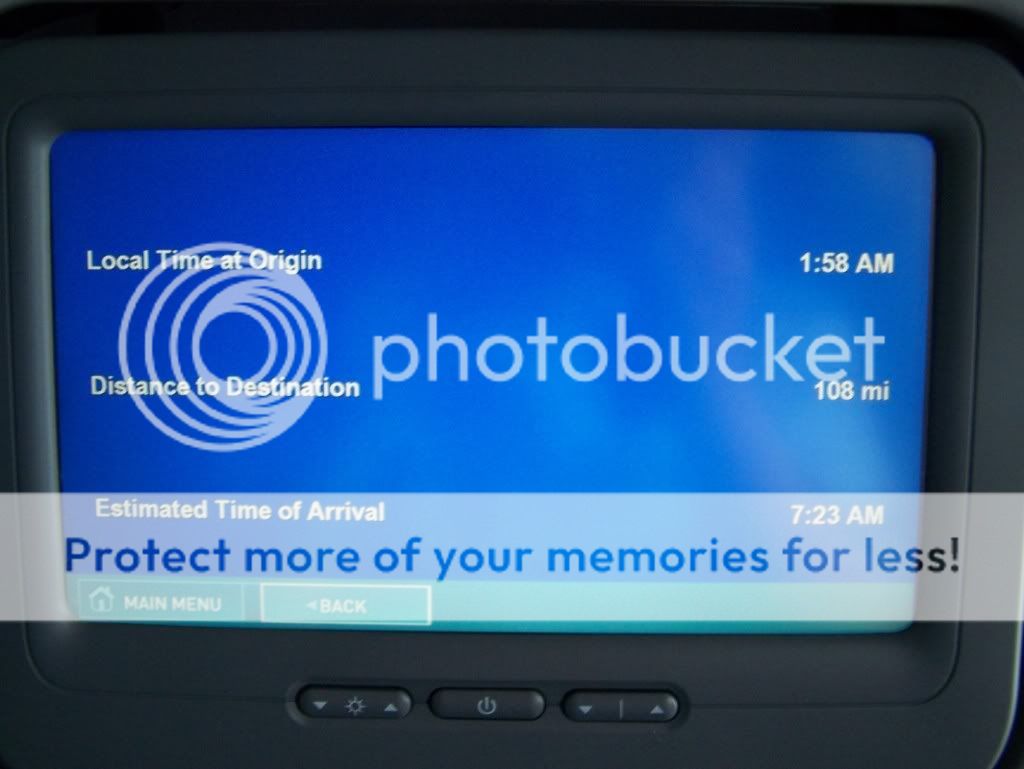 We then began our descent into DUB.
Ireland for sure...
Landing video
:
http://www.youtube.com/watch?v=RD_3yPpGysY
We were delayed on the apron for 15 mins as we had to wait for equipment to be moved from the gate area.
I said goodbye to the crew and headed for the terminal
Nose view
Pier D
The not-so nice part of the D gates
I headed upstairs to grab some breakfast as I was hungry. There was a good atmosphere in DUB as families prepared for their summer holidays abroad.
Shortly afterwards I proceeded to security screening and had a little look for a small suitcase. One particular Samsonsite case in the luggage store caught my eye which I liked. I had been looking for an ideal pull-along case which I could carry onboard for quite a while and I was very happy with this particular one so I treated myself. I wanted to buy one which would last me a long time.
This is the one I chose:
I then headed to Pier B to do some spotting and then to the D gates for my flight back to SNN.
Date
: 14 July 2009
Flight
: EI133/UA4933
Route
: DUB - SNN
Aircraft
: A330-301
Reg
: EI-JFK
Aircraft Name
: St Colmcille
Class
: Economy
Load Factor
: 30%
Scheduled Dept Time
: 11:30
Actual Dept Time
: 11:50
Scheduled Arrival Time
: 12:15
Actual Arrival Time
: 12:20
Boarding commenced just after 11:00. EI-JFK was operating the EI133 to SNN, and would then continue to BOS. I was hoping for a new EI A330 reg but it wasn't to be. This aircraft features the older cabins, quite a downgrade from the plane I flew up on but I wasn't too bothered since it was such a short flight.
Fellow A330 EI-DUB was scheduled to operate non-stop to MCO 15 mins later:
The safety video was shown and we began the long taxi to RWY10.
FR B738
The weather had taken a turn for the worst so the take-off video didn't turn out too good:
http://www.youtube.com/watch?v=3-RgQXIVhVE
The flight itself was uneventful and we began our descent into SNN just 20 mins later
County Clare
Final approach to RWY06 with views over the Shannon Estuary
Spotters in SNN
The Y cabin on EI-JFK which has since left the Aer Lingus fleet:
Another A330 in the hangar:
Shannon Terminal:
CityJet RJ85 preparing for another flight to CDG (report to come)
A rather empty apron
All passengers including those continuing to BOS had to disembark to clear US Immigration at SNN. I said goodbye to the crew and then headed up to the viewing gallery in the main terminal before taking the bus back to Ennis.
St Colmcille preparing to resume it's journey as EI133
Thanks for taking the time to read, comments and feedback are appreciated as always.
Regards,
Colm