A short trip to Montreal on American Airlines.

Boeing 737-800
MIA - YUL
LF: about 98%
J Class.
At the last minute I received an email with my upgrade based on my category on AAdvantage:
I left my car at the parking and walked to the new terminal D: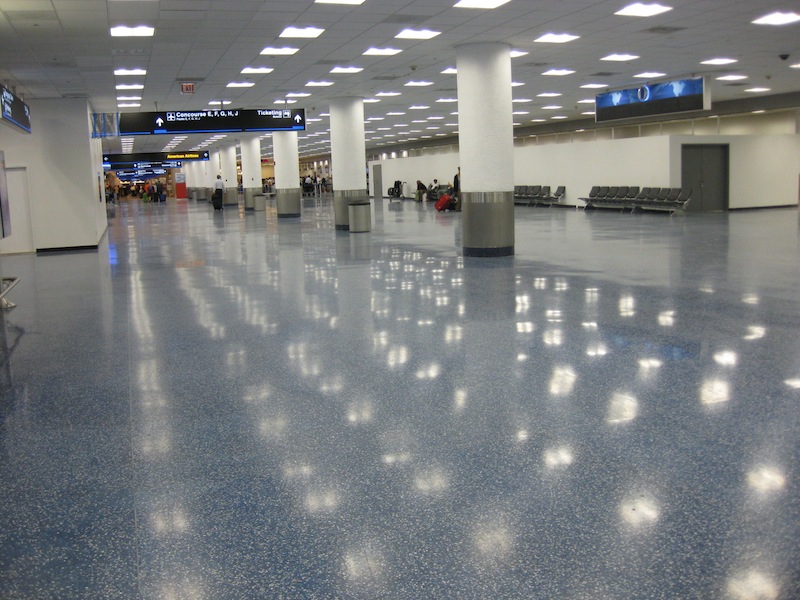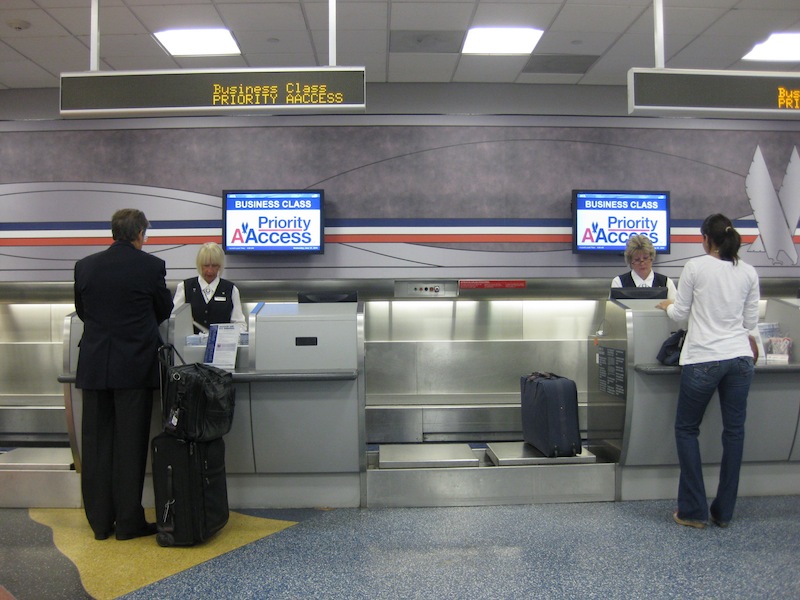 After security, on my way to the Admirals Club: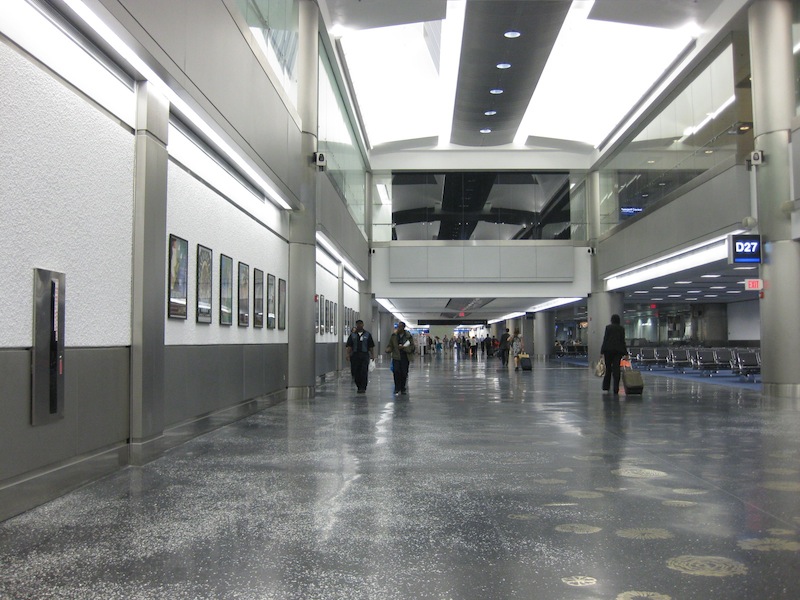 The ads about the upcoming and needed train to this longgggg @$$ concourse: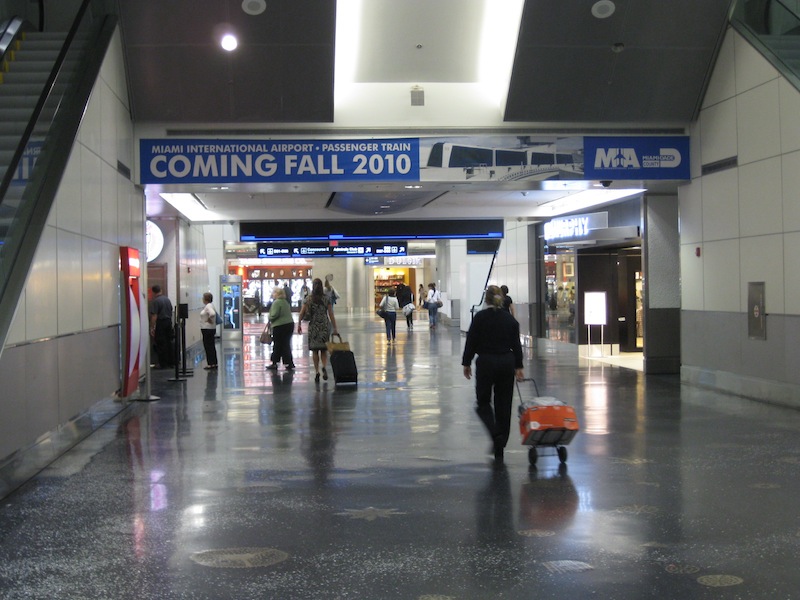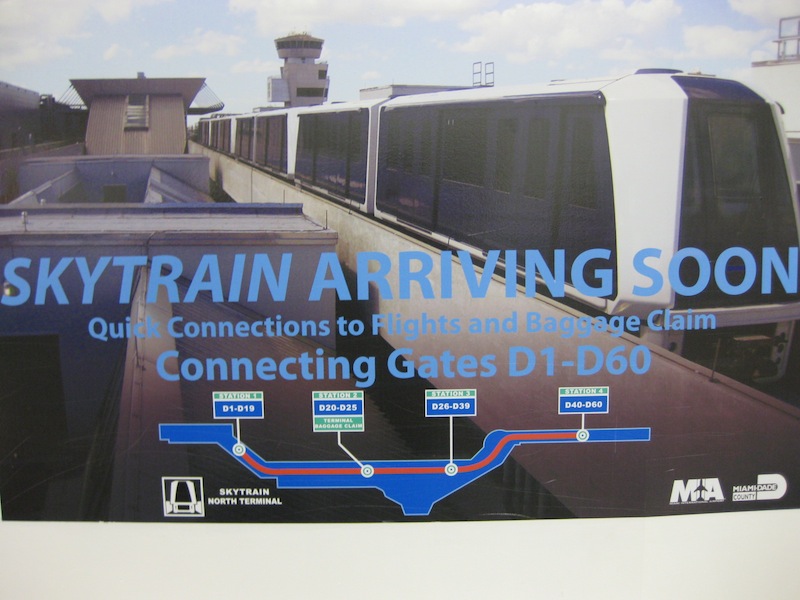 At the Admirals:
Boarding room: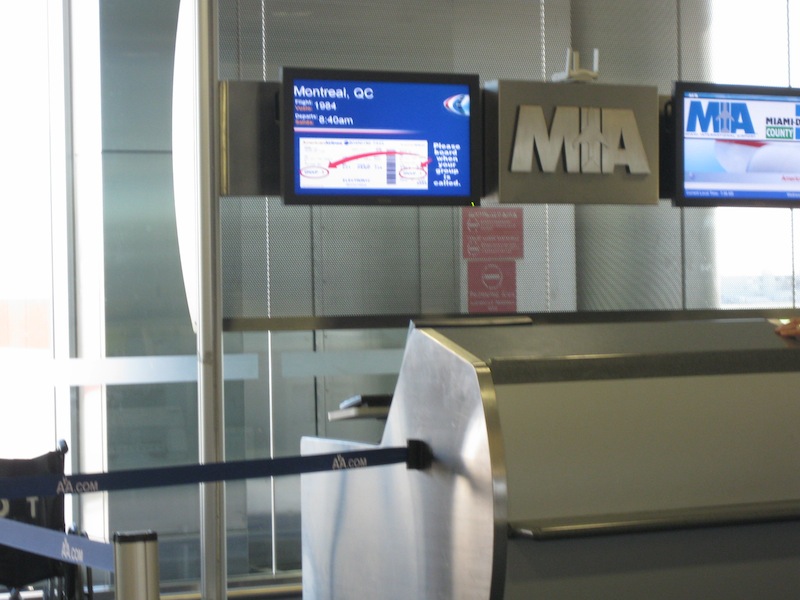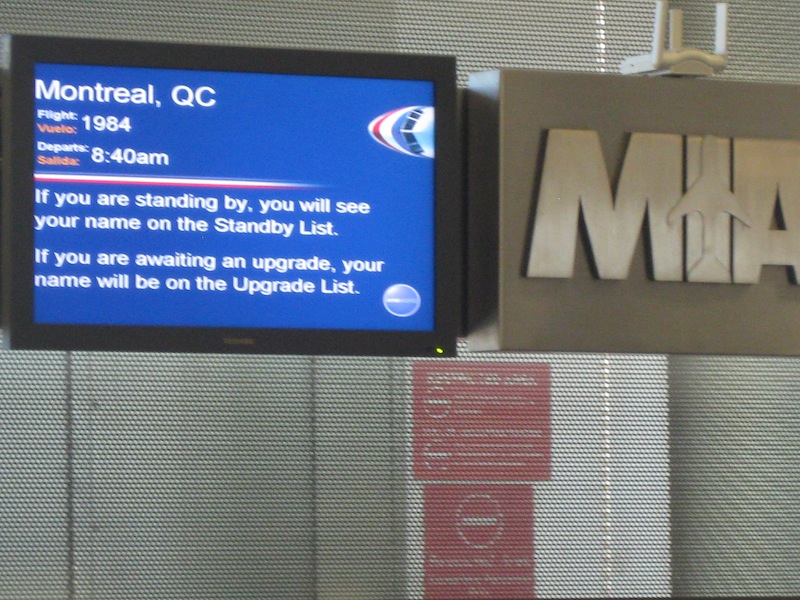 Once onboard (pics taken with the ipod, it is less obvious
but sorry about the quality):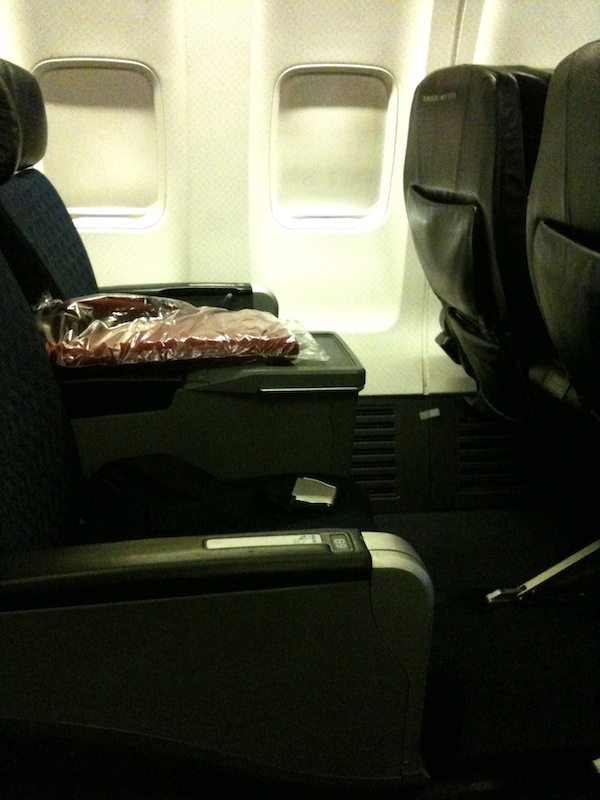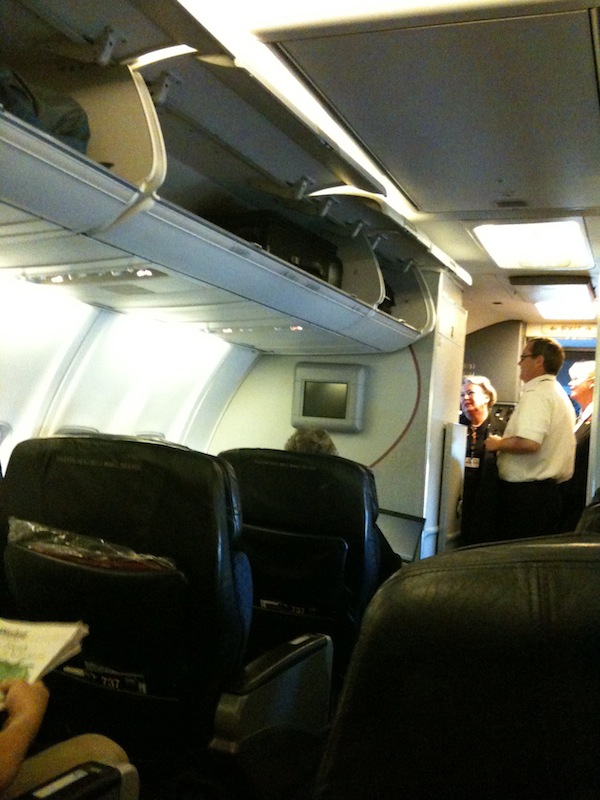 Coach: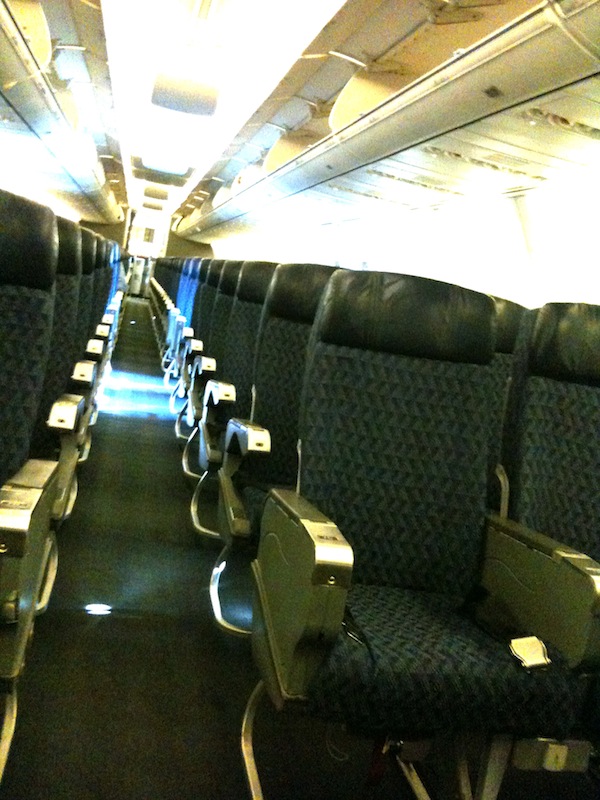 Not in great shape this 738: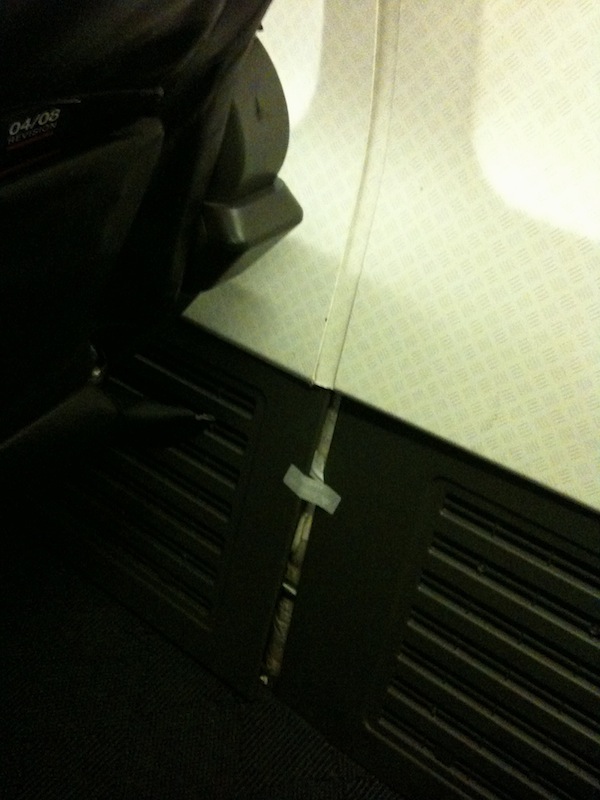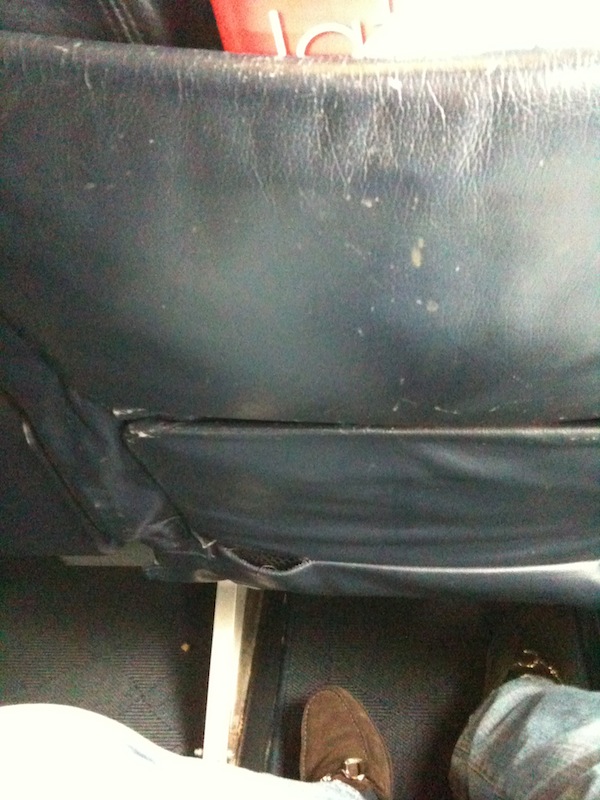 In flight: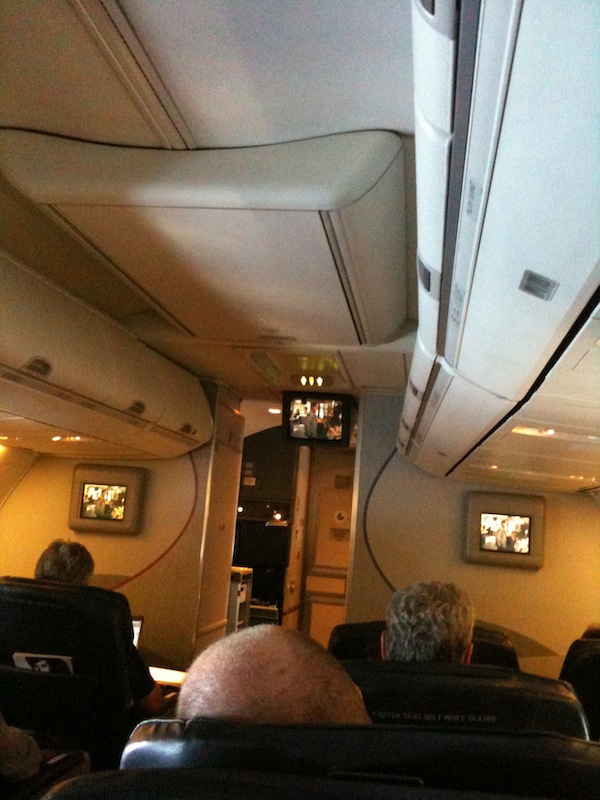 After an hour and a half
service started: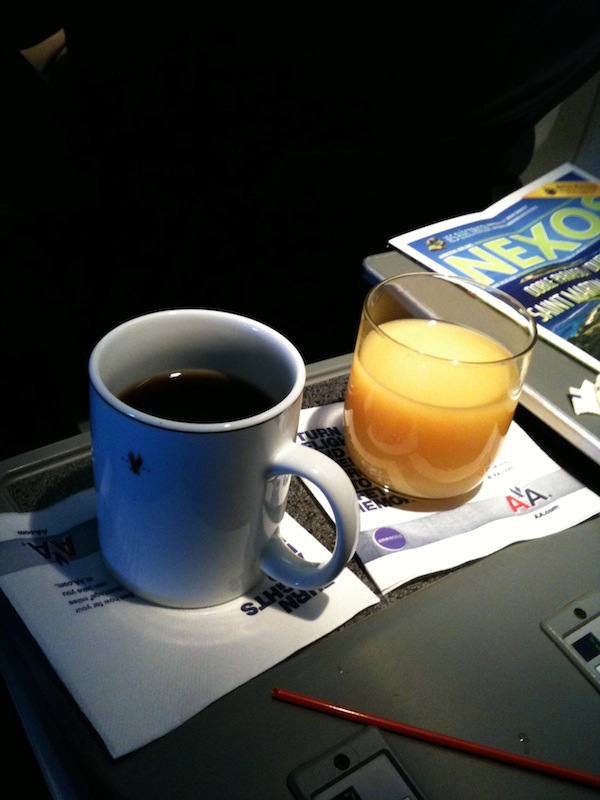 The very good AA's omelet with cheese: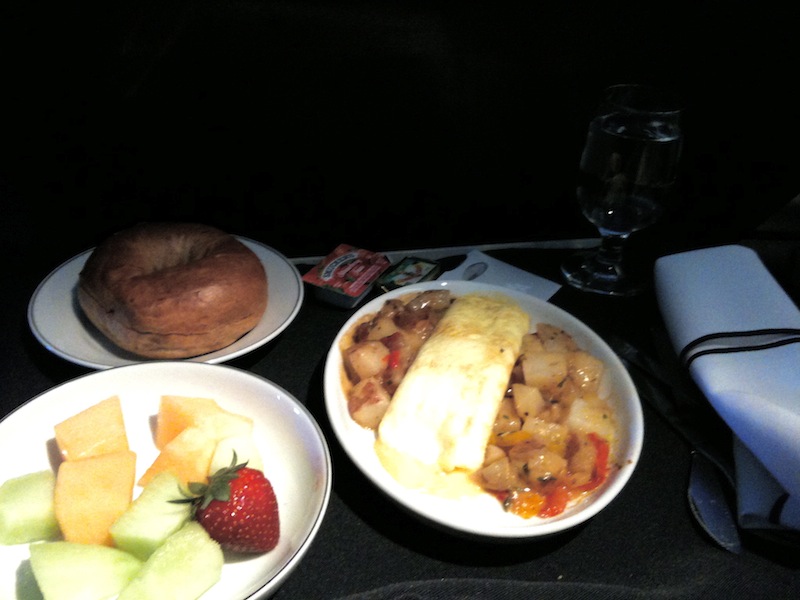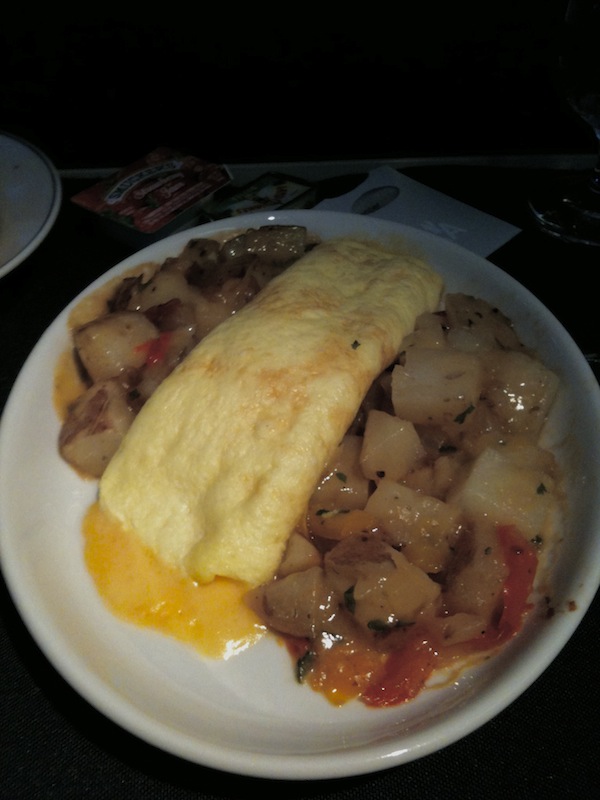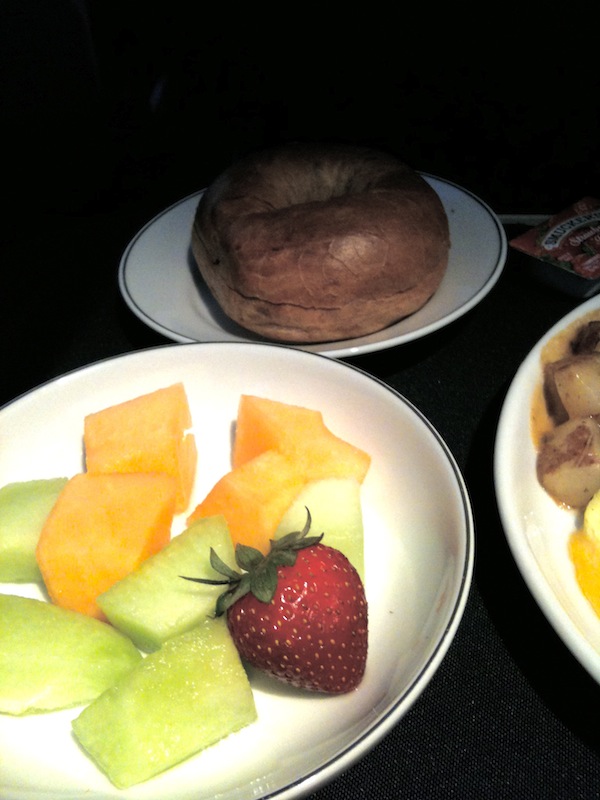 About to land: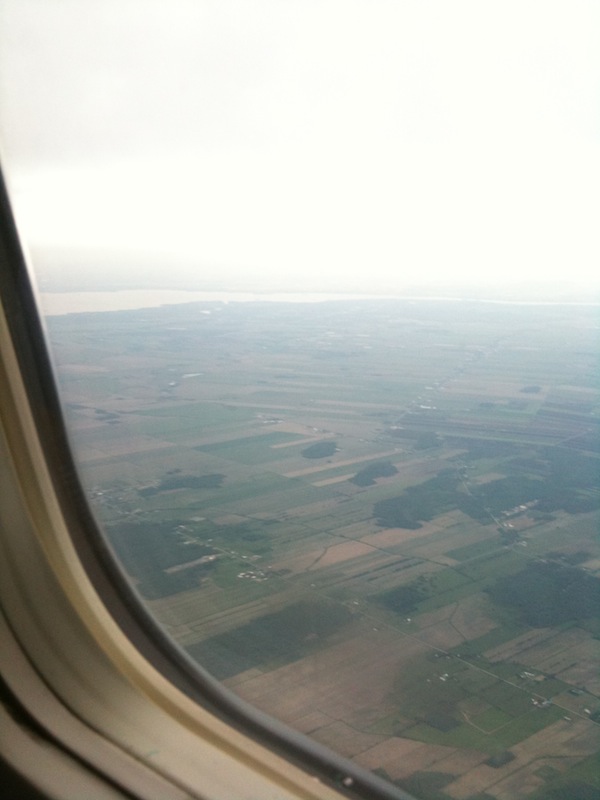 Bombardier: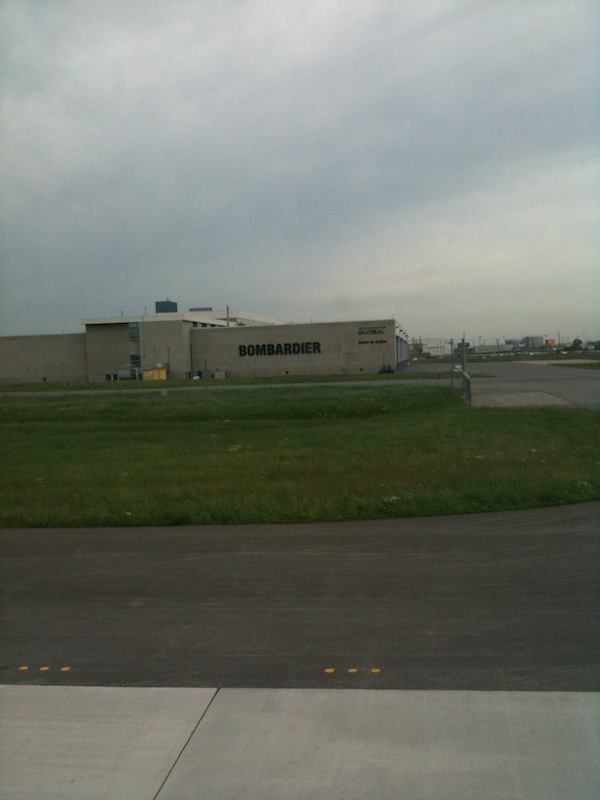 Immigration was terrible. We waited about two hours in line because they were only 6 agents attending many people:
A few images of this beautiful city: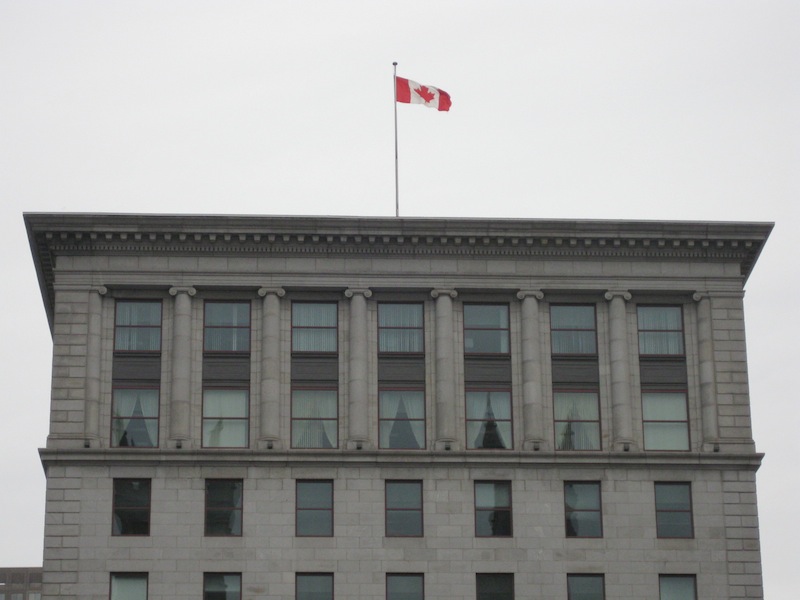 Notre-Dame cathedral: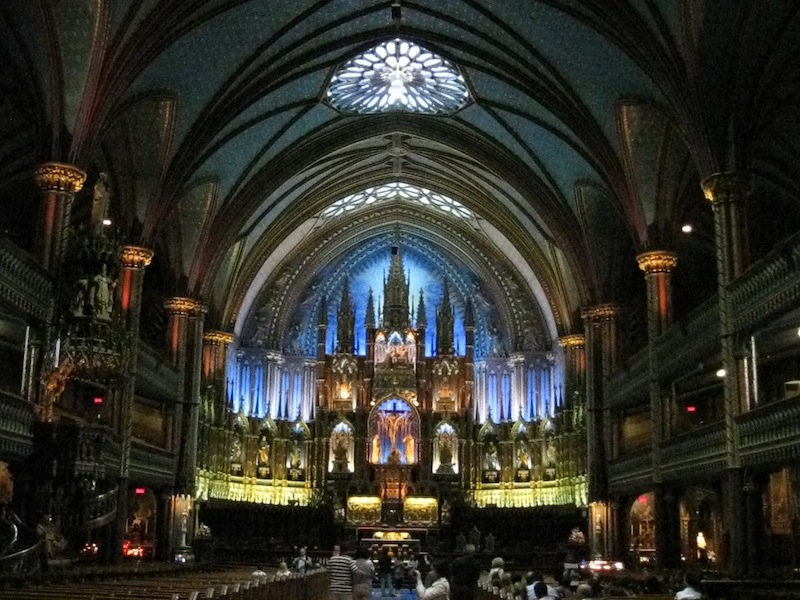 Old Montreal: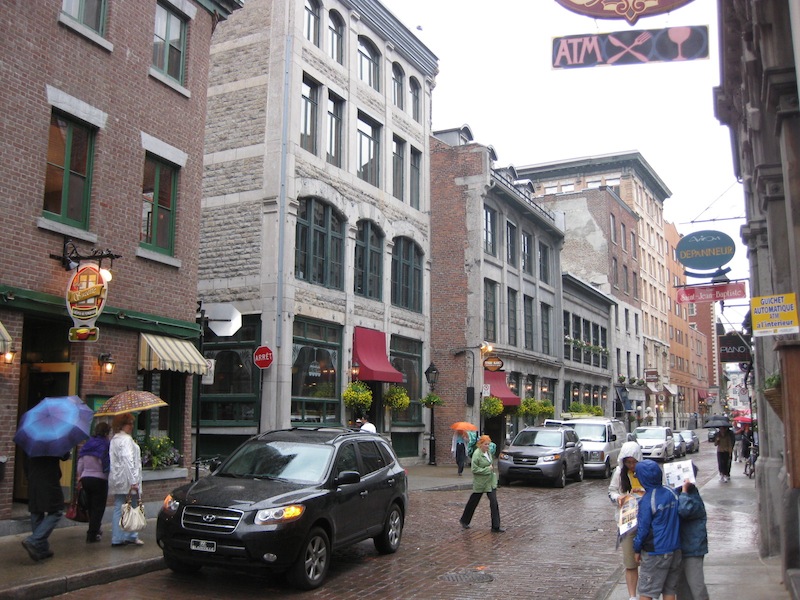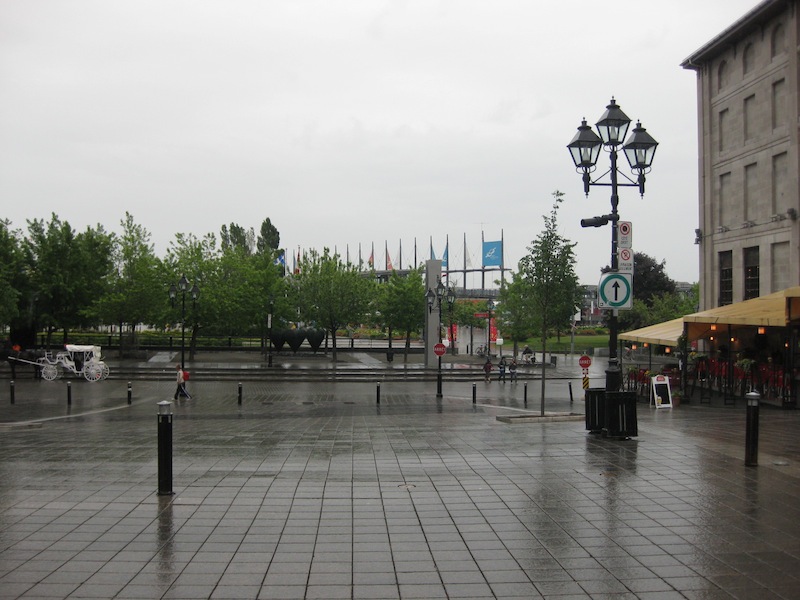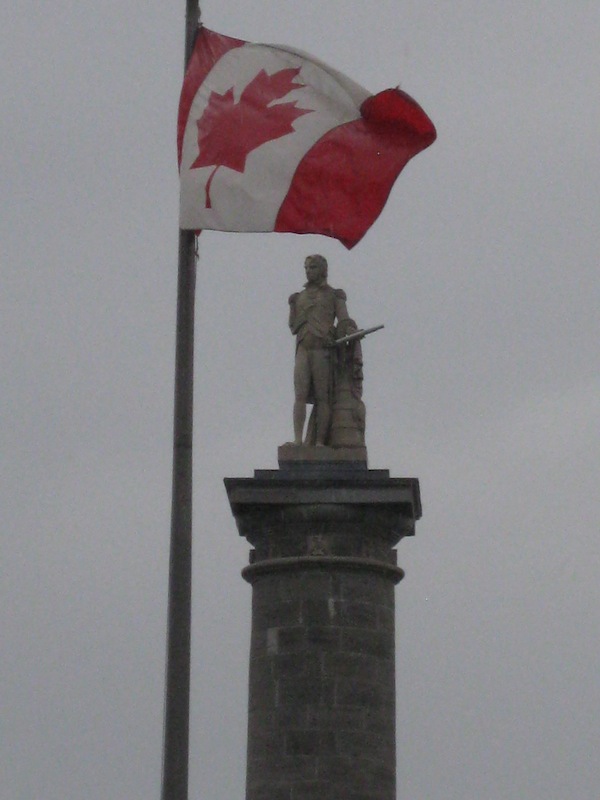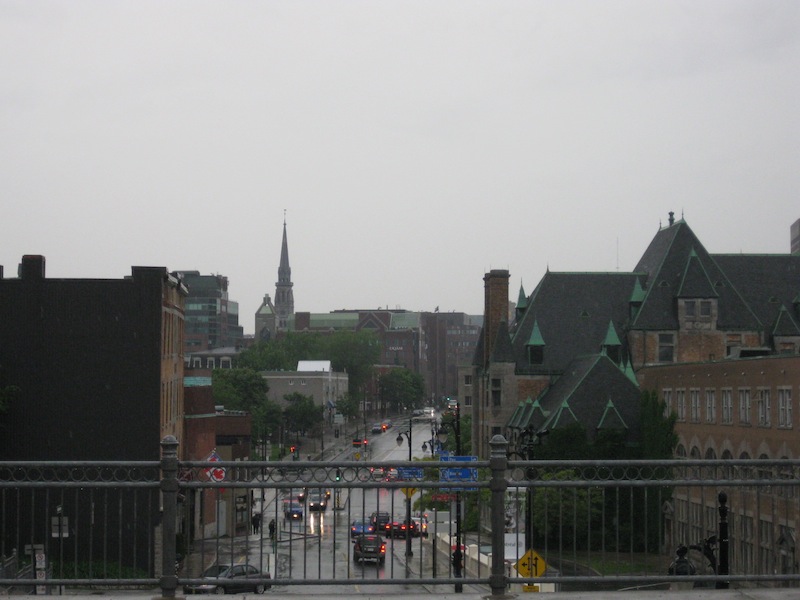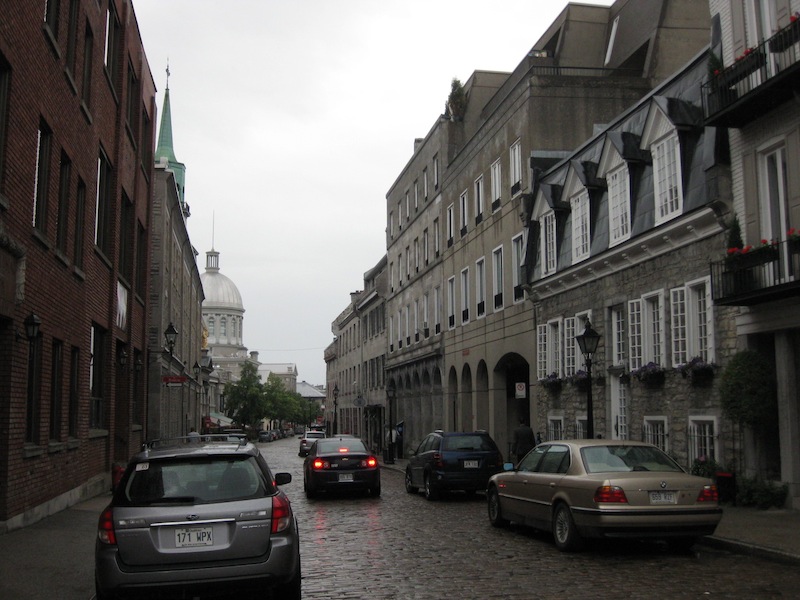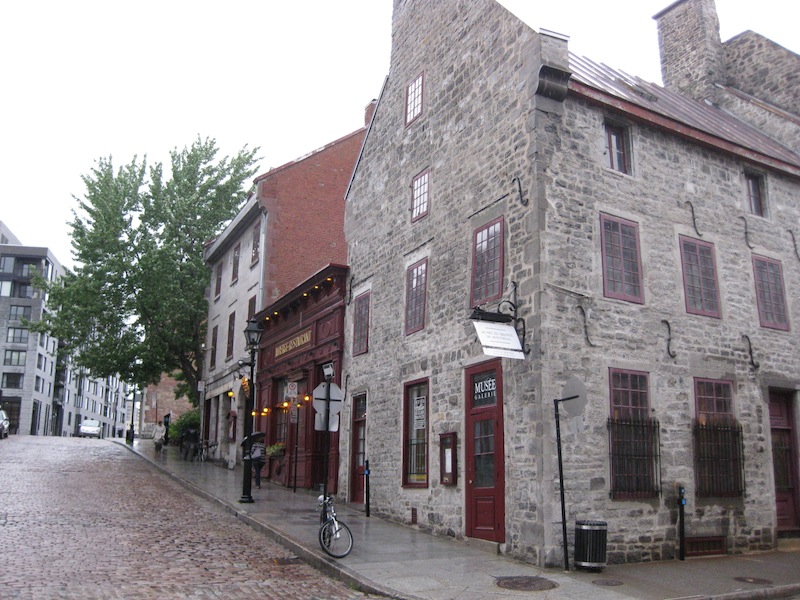 Fortunately, the next day the weather was better. Here at the park of Mont-Royal: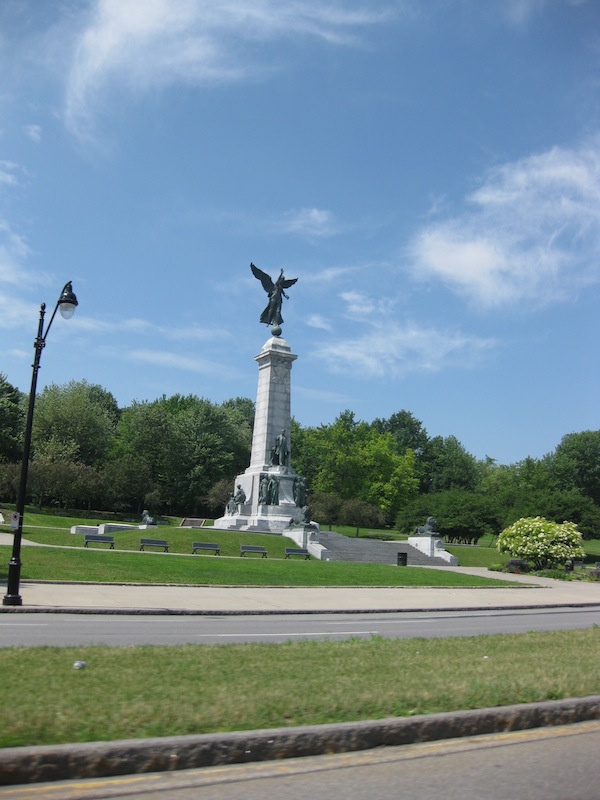 Panoramic view of the city with the olympic stadium on the back: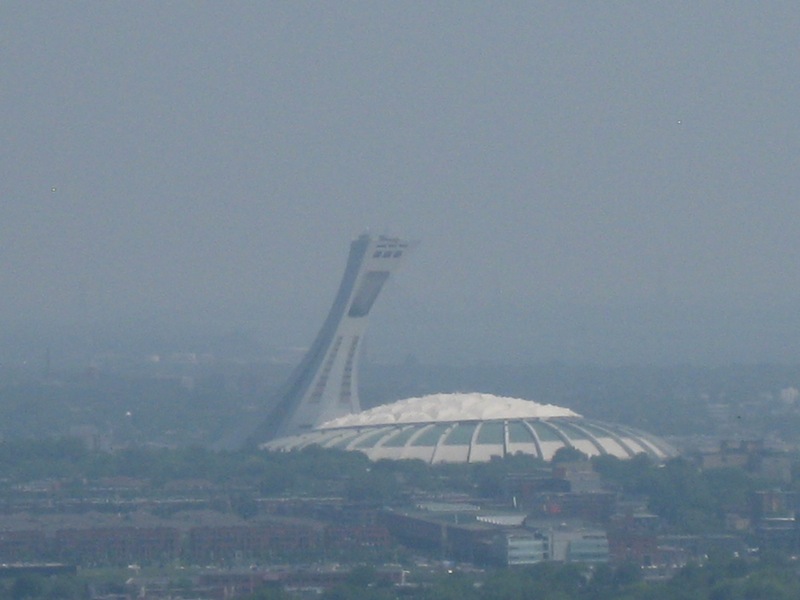 And I had to go to the little italy of course (I am half italian):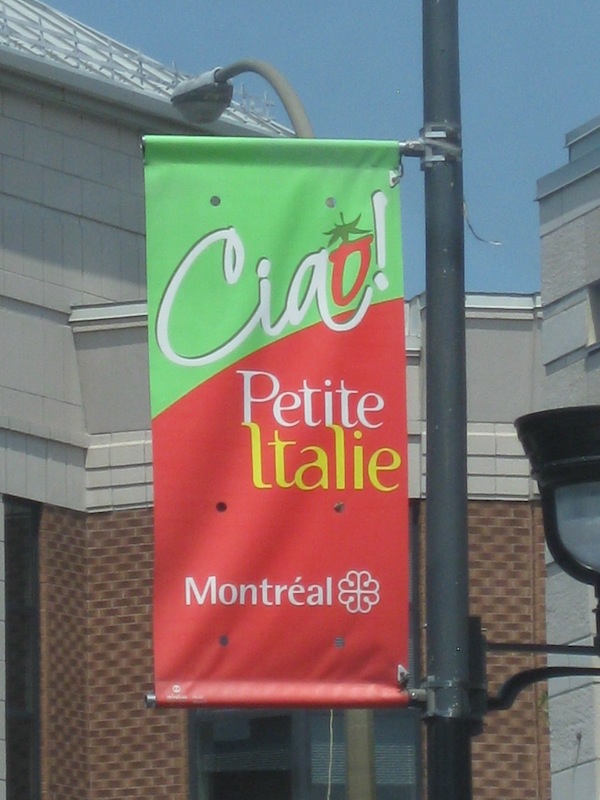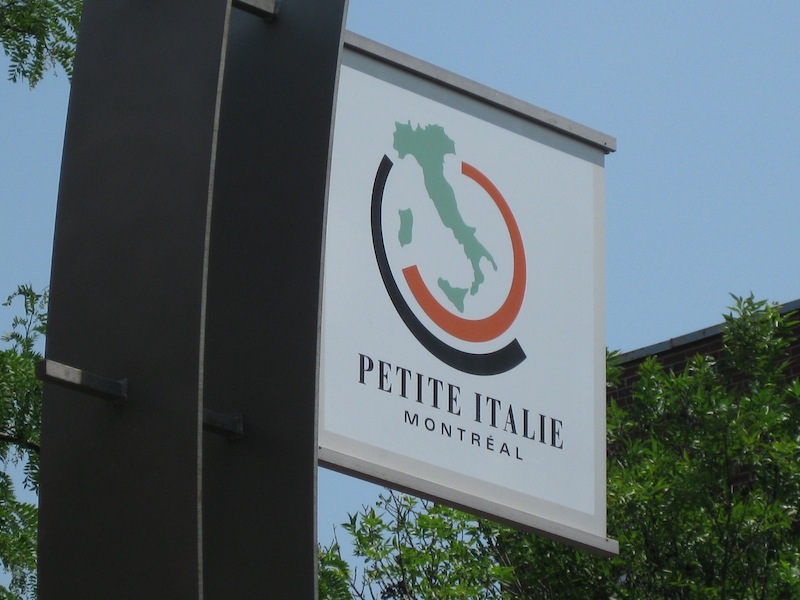 Amazing pizza, thin and crunchy: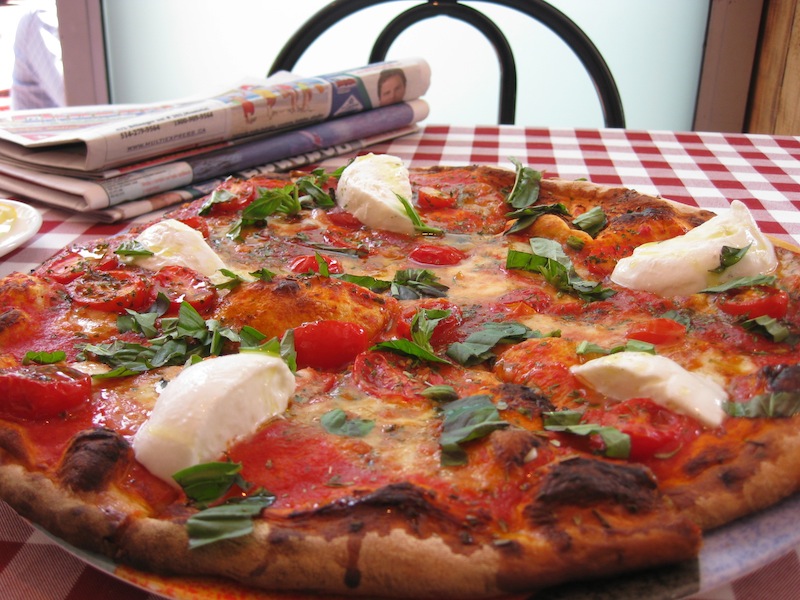 Boeing 737-800
YUL - MIA
LF: about 80%
J Class.
Back to Miami
I was not aware that at YUL you go throw customs and also immigration to the US right there, which was perfect because you avoid the immigration lines in MIA.
Just before entering security/immigration: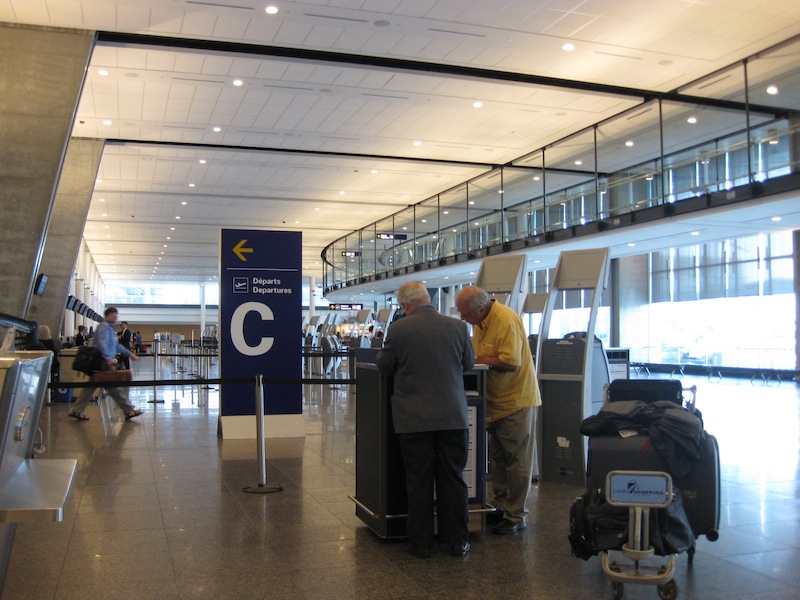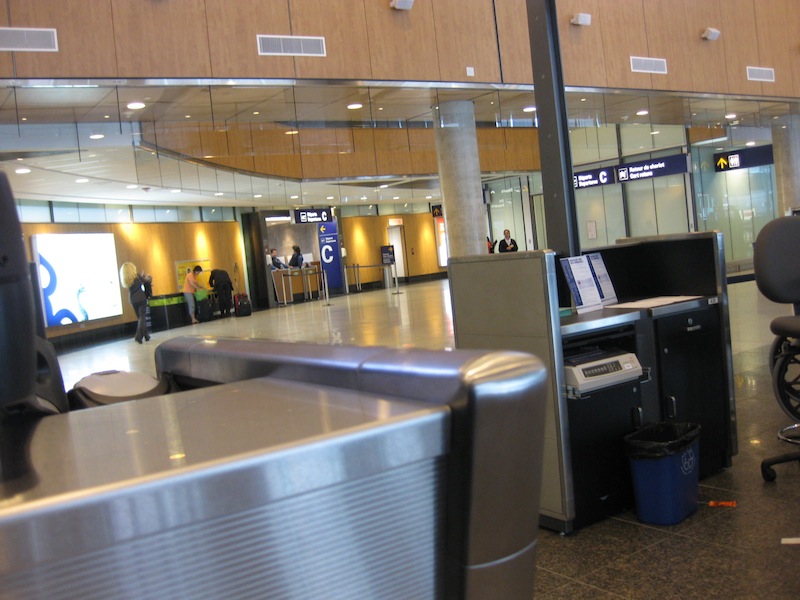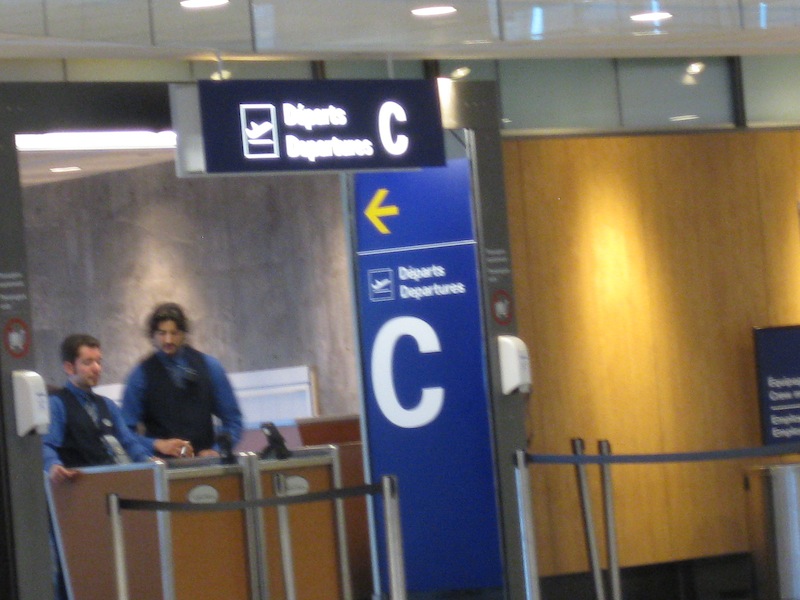 No Admirals at YUL, so straight to the boarding room: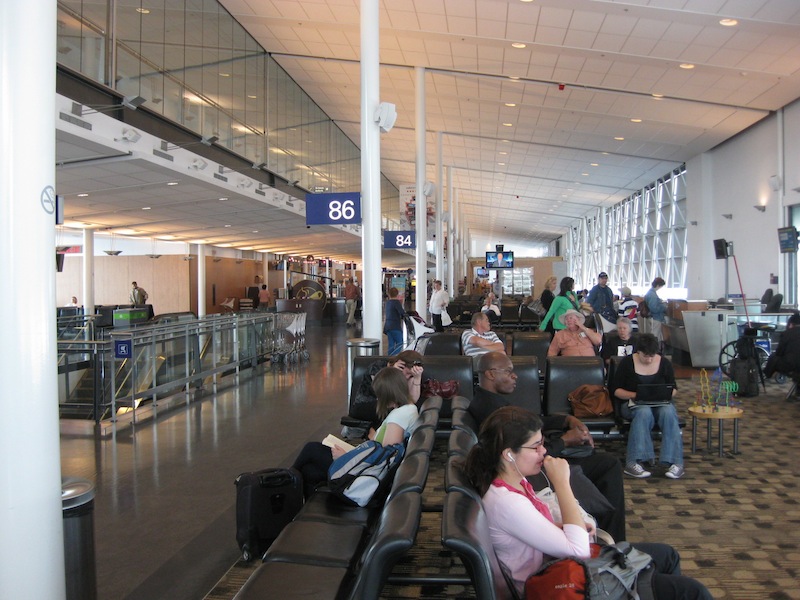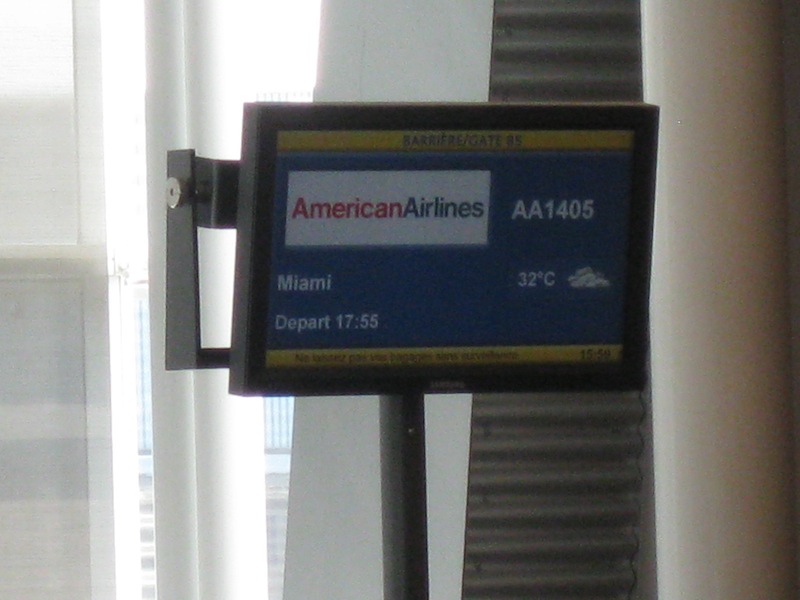 Control tower: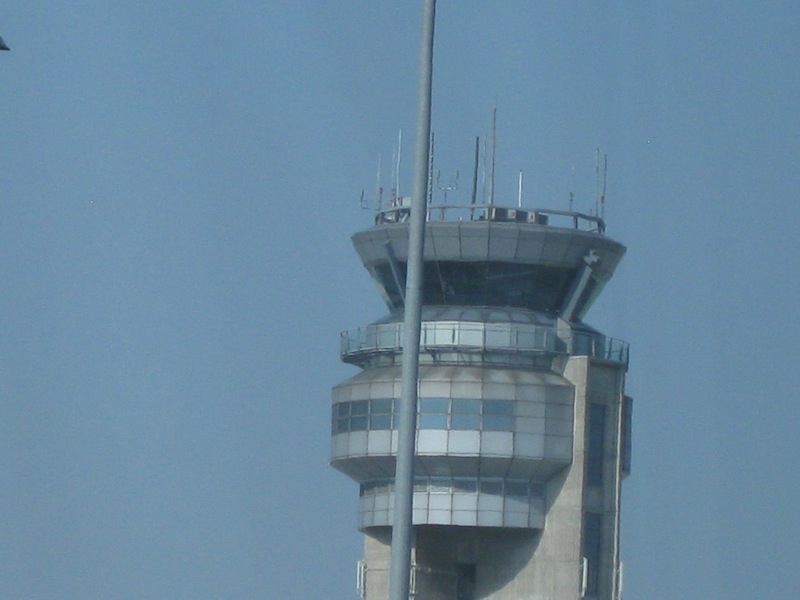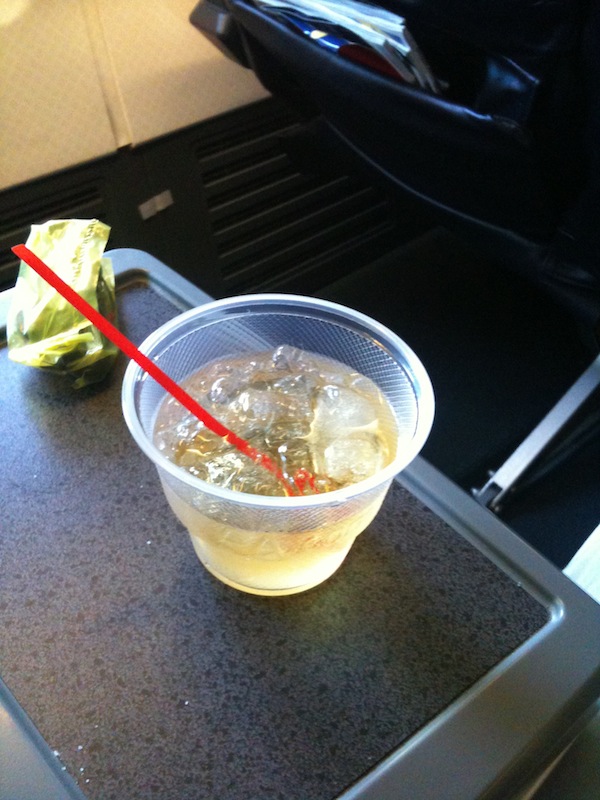 This 738 was also in bad shape: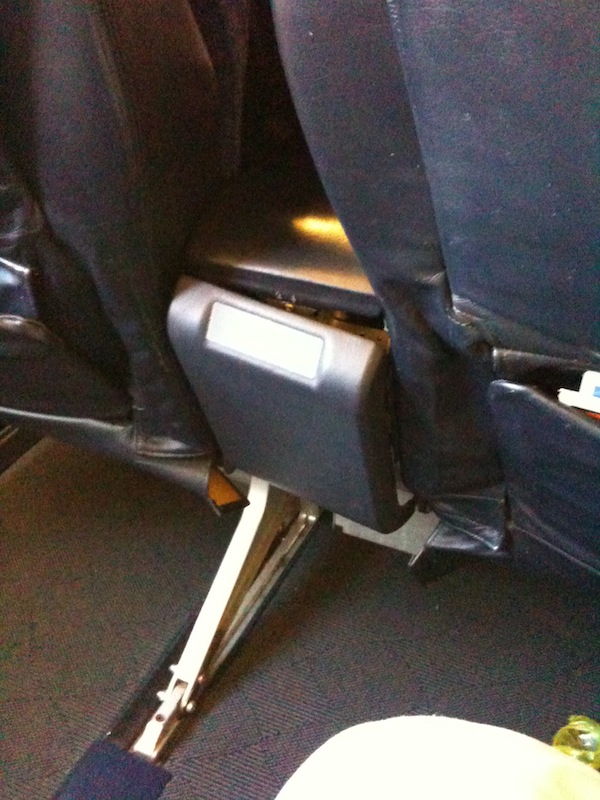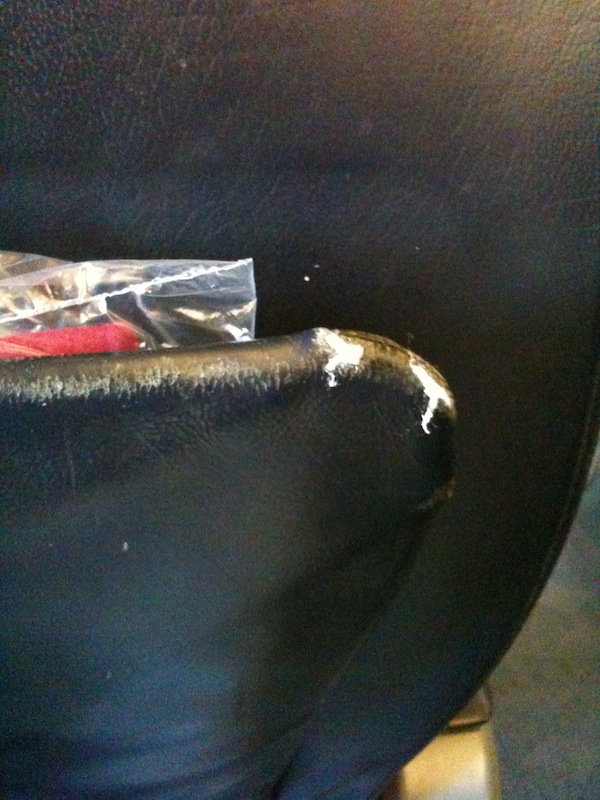 Seat and audio old controls: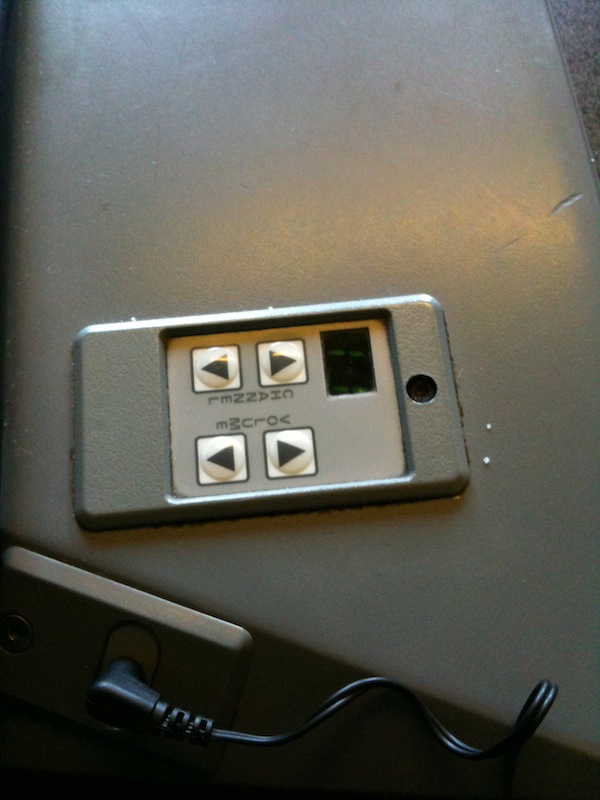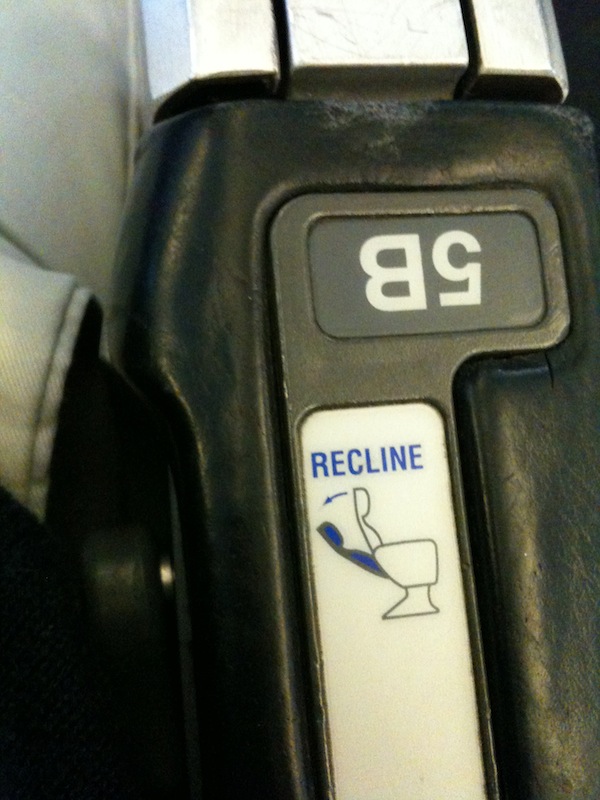 Colombia was all over this edition of the American Way magazine: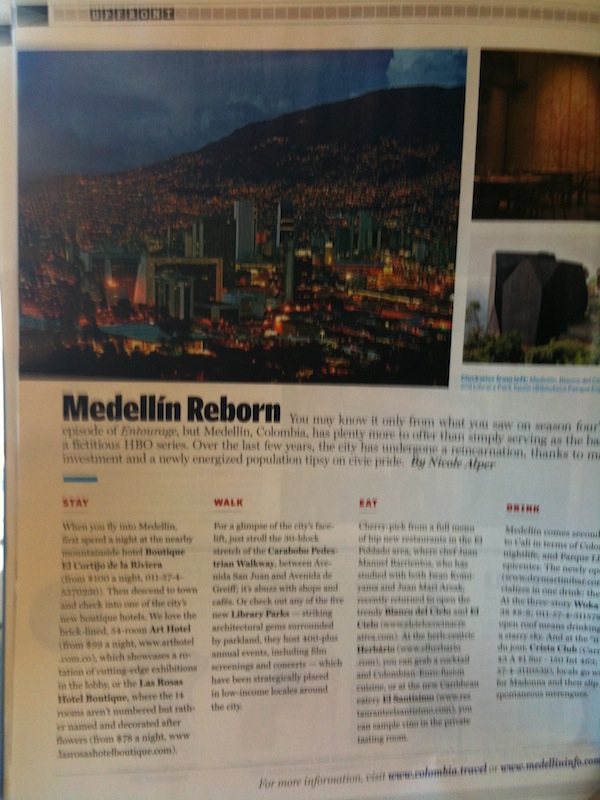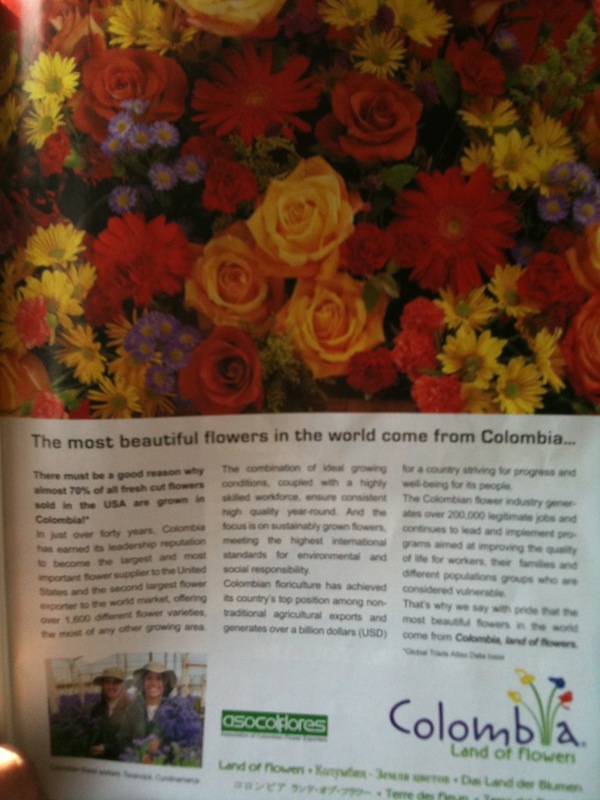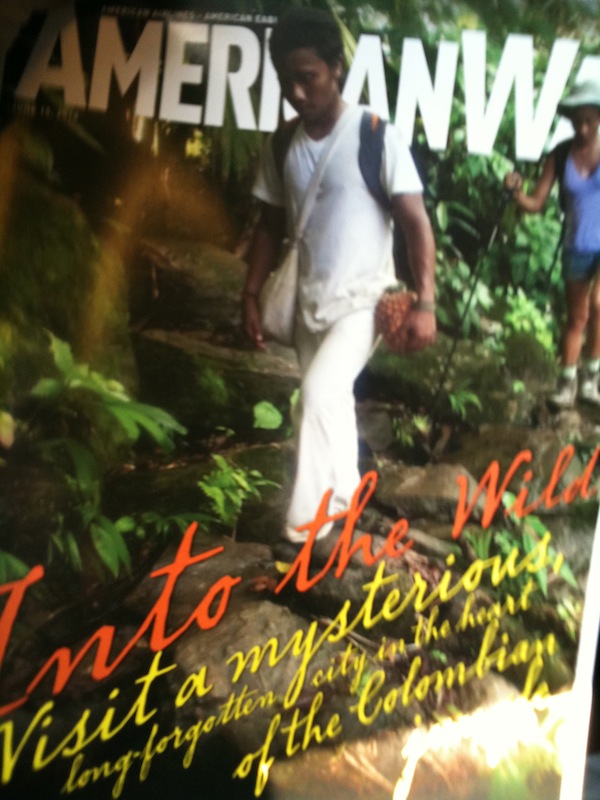 Service started: Options Cheese tortellini or Steak: I am very picky with pasta, so I went for the Steak. Not bad, typical steak on a plane.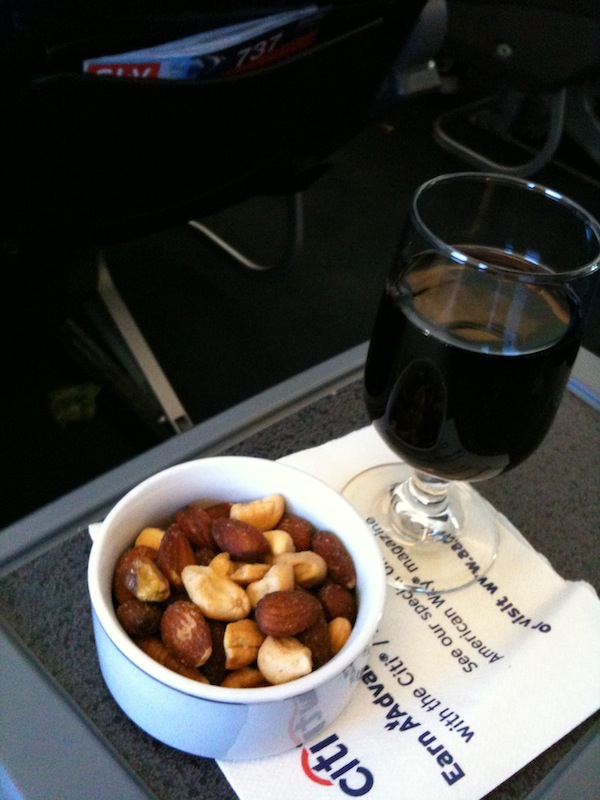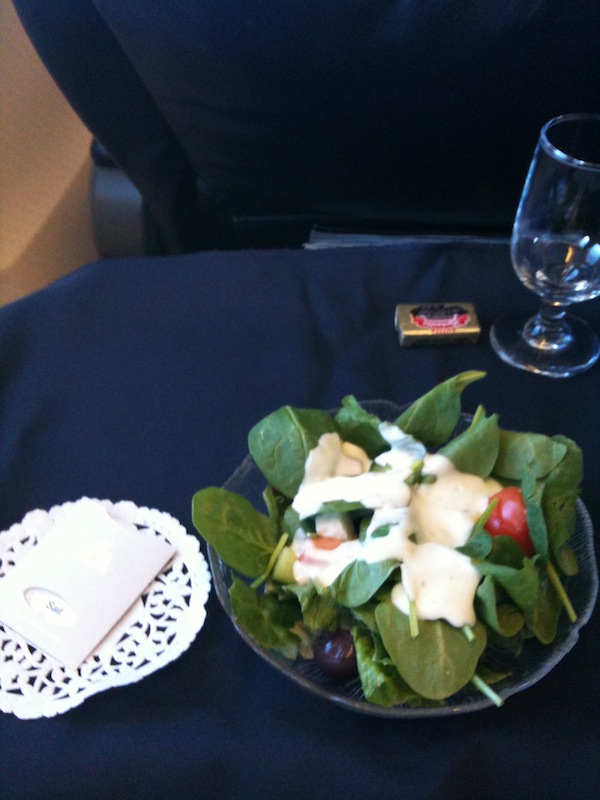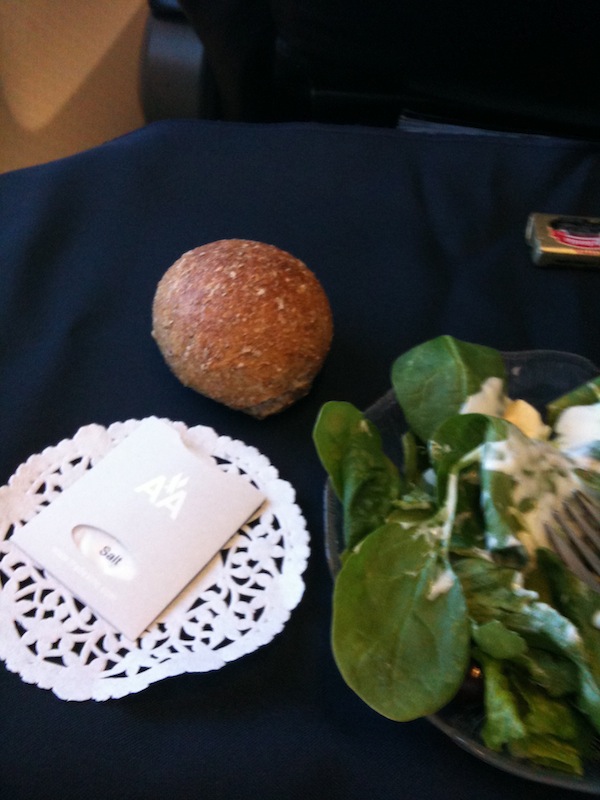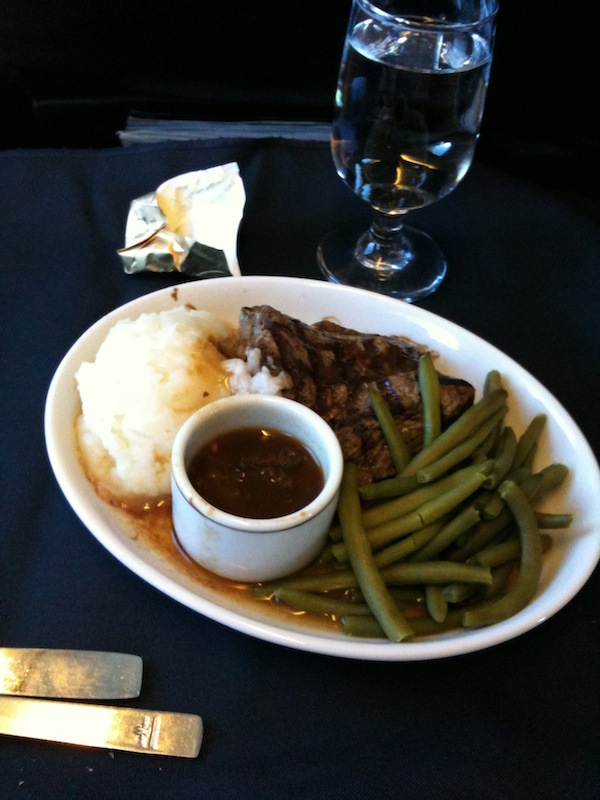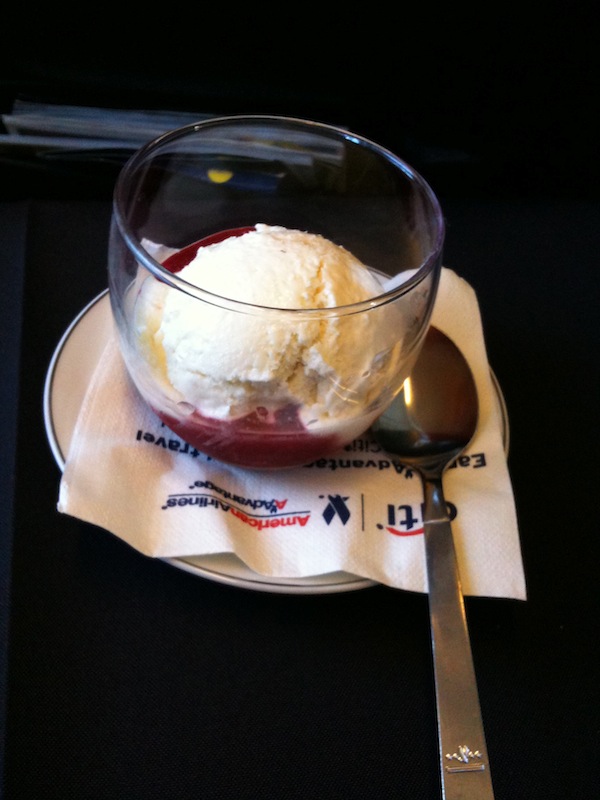 And back in my beautiful Miami. Hope you enjoyed it.