BA/IB London-Madrid-Havana, Business Class
As I mentioned in my Qatar Airways report a few months back (), I had been planning a trip to Cuba for April 2010. However, for various reasons, I ended up going to Korea, China and Malaysia. I was, however, still extremely keen to visit Cuba before "things changed" – and more importantly, I'd already bought the guide book.
I was planning on booking flights with Air France, as they had a B 747-400 operating on the CDG-HAV route, and Business class is inc the nose, which is always nice. When I came to book it, though, the price had rocketed from reasonable (GBP 1400) to extortionate (over GBP 3000). Yikes! After playing around with Galileo for a bit at work, I ended up deciding on Iberia. Skytrax had some mixed reviews of IB Business Plus, but being the optimistic fellow that I am, thought I'd risk it. Also, it was slightly cheaper then the original AF itinerary that I had wanted. Once I bought it, I logged onto the booking via my BA Executive Club account, and realised that if I became a 'Eurocheat' (i.e. move my address to somewhere in mainland Europe), I'd actually qualify for BA Silver, something that I'd never thought possible given my normal tendency to buy discounted economy flights, and patronising Star Alliance rather than oneworld. Very annoyingly, a few days after booking, I was playing around with different dates (which weren't as convenient), and found a Virgin Upper Class flight for GBP 200 less. Grrrr. Although if I'd gone with them, I wouldn't be BA silver now.
I decided to book a night in Madrid on the outbound, and chose my flights as to hit meal times, as apposed to 'snack' times, as well as getting what will probably be my last flight on a BA B757. I'm a bit busy currently, so the report won't be too wordy. I'm actually writing this from Stockholm. My return flight to London (actually from Tallinn via ARN) will hopefully feature on this website in a few weeks.
Despite having logged over 30 flights on BA, this would be my first time in Club Europe.
Welcome to Heathrow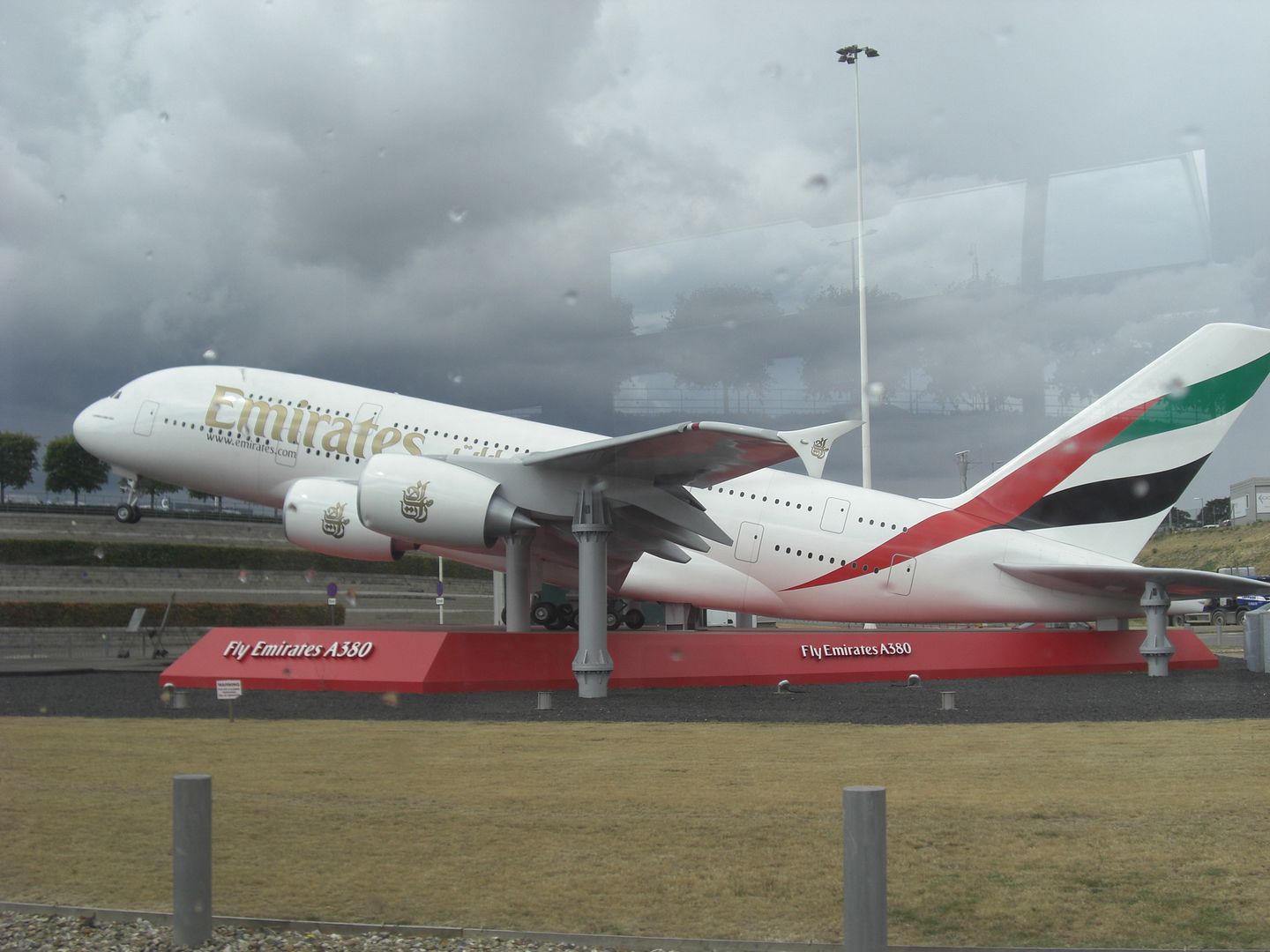 July 2010
British Airways BA 464
London Heathrow (LHR) – Madrid (MAD)
Airbus A320-200 (G-EUUN)
Scheduled: 1310-1630 (2h20m)
Actual: 1435-1728 (1h53m)
Club Europe
Check in was handled by a very dour employee, whose first question was "Are you in Business?". Obviously expecting a negative, she completed tagging my bags, and printing my boarding card without another word. Very rude.
I headed to the Galleries lounge, which was full when I arrived, but emptied soon after as the Qantas flight was called. (no photos of the lounge, but I got one in the AA lounge next door).
It was raining heavily, and as such there were quite a few delays (including ours).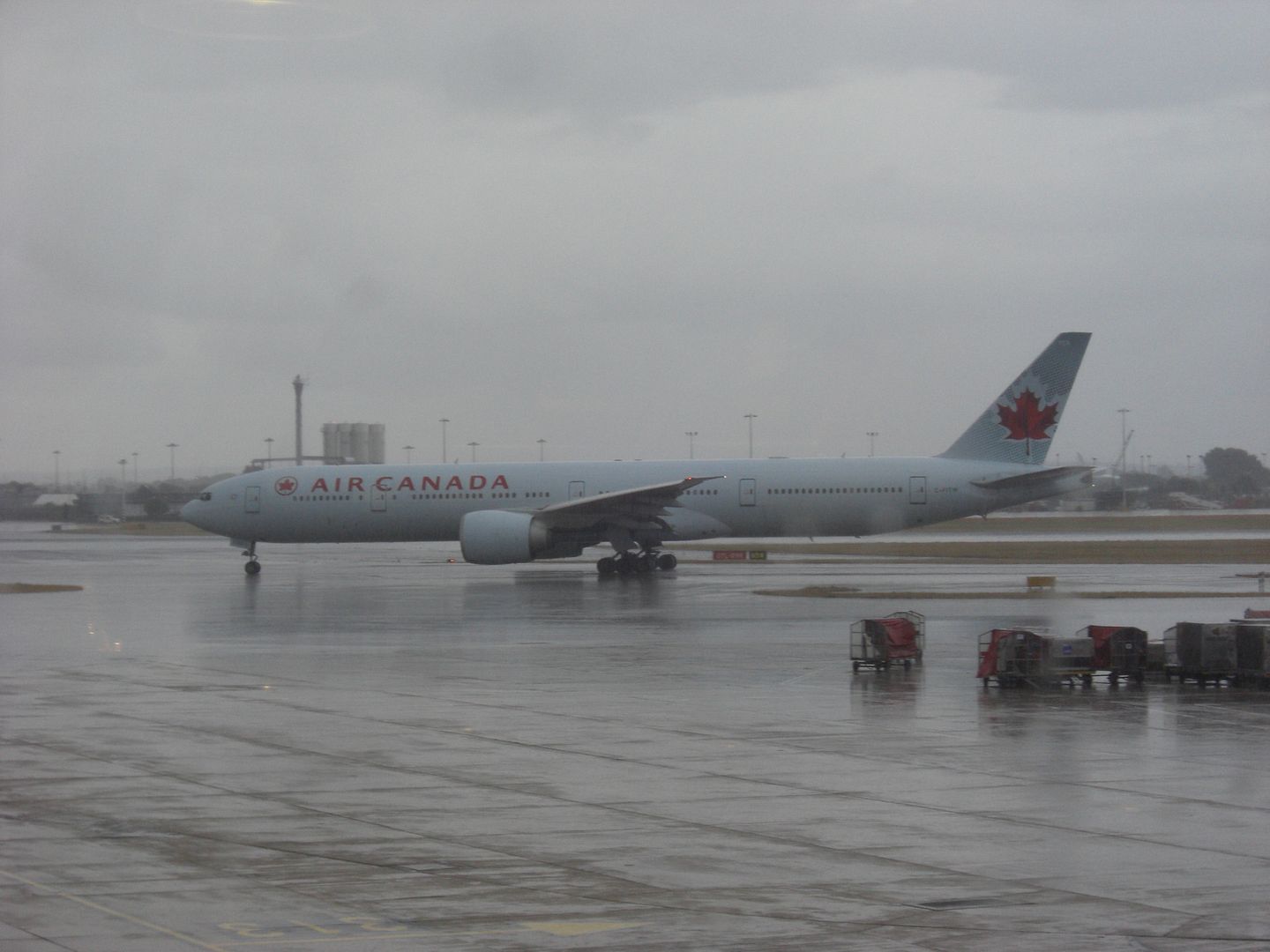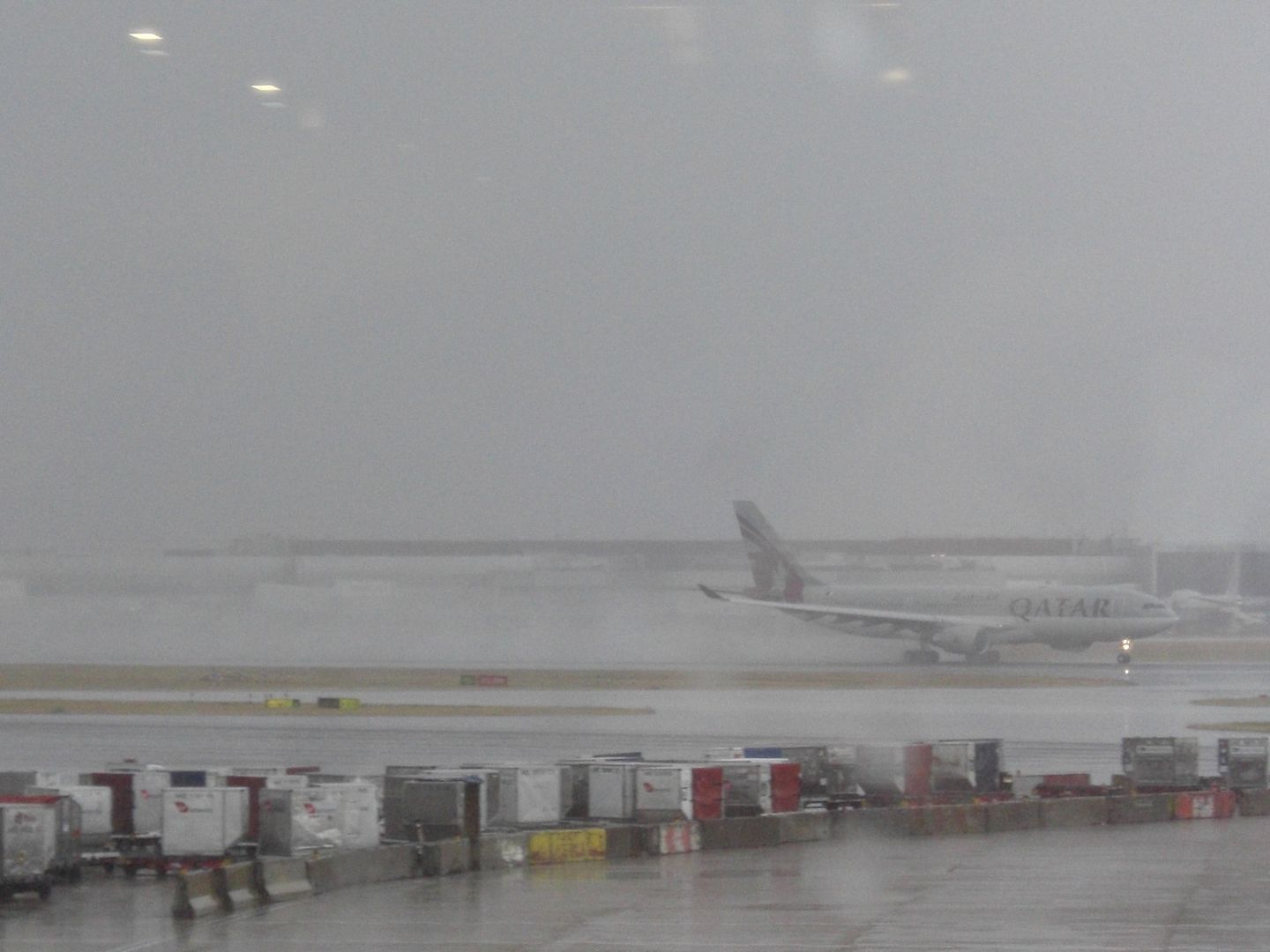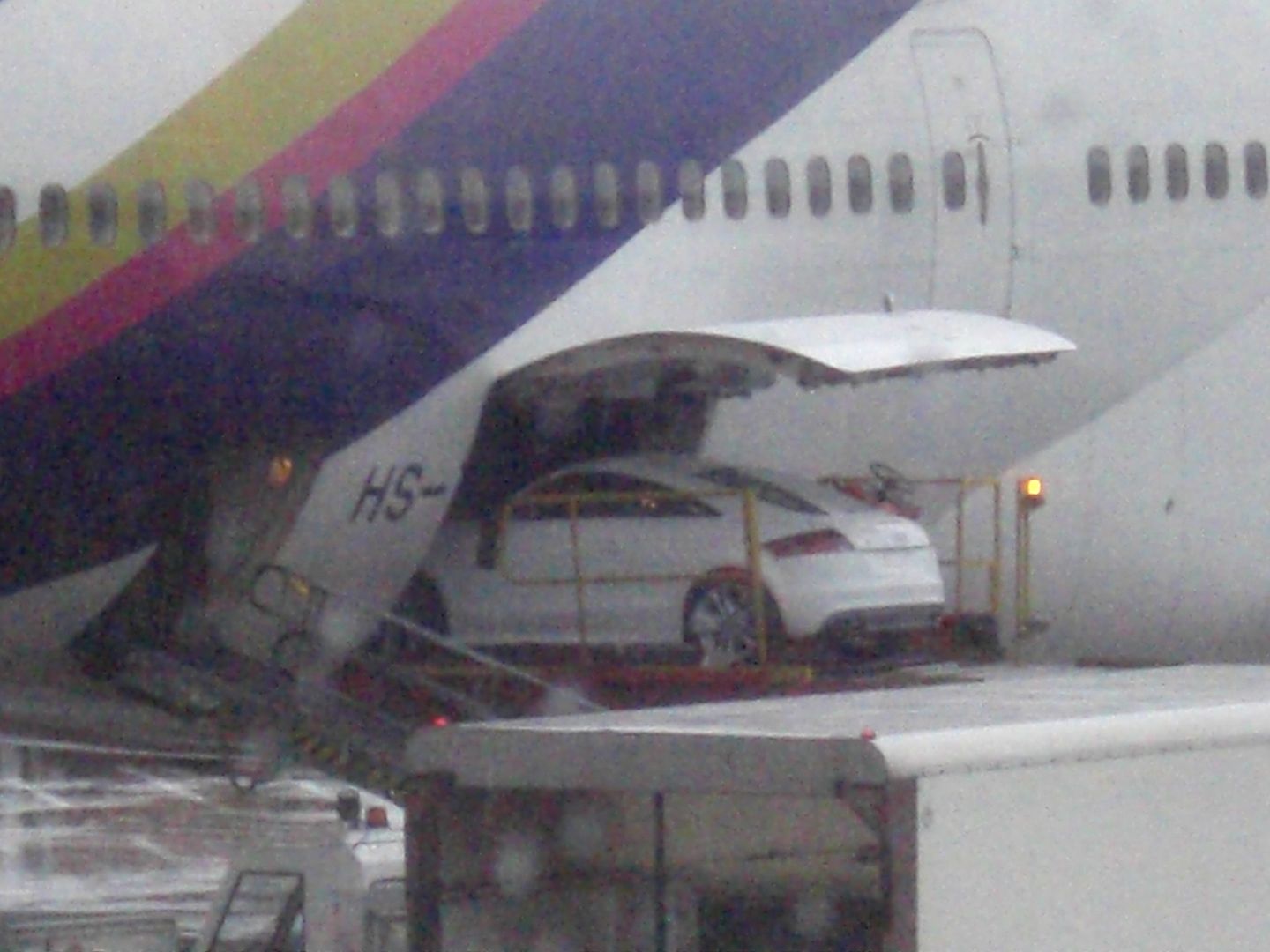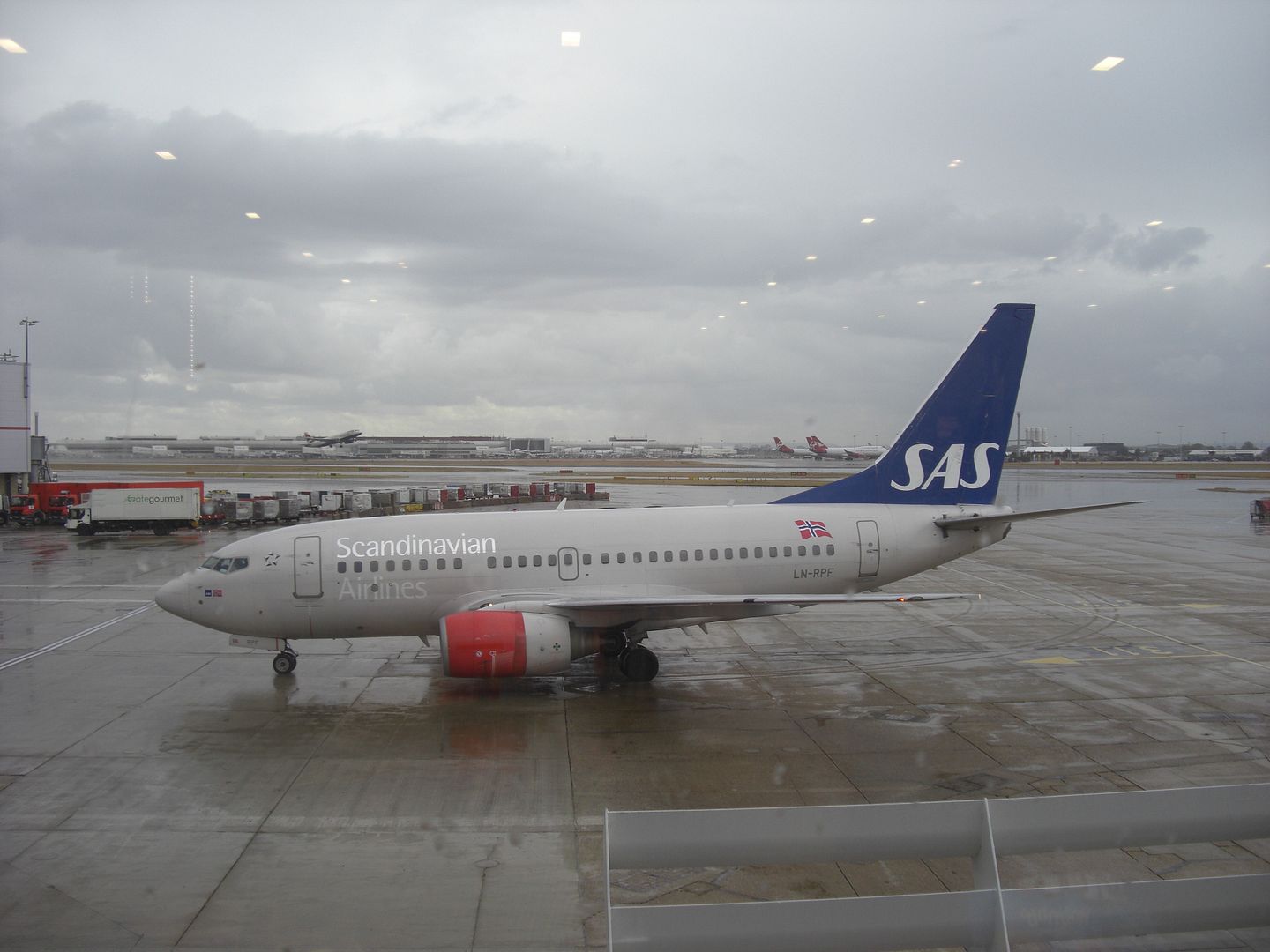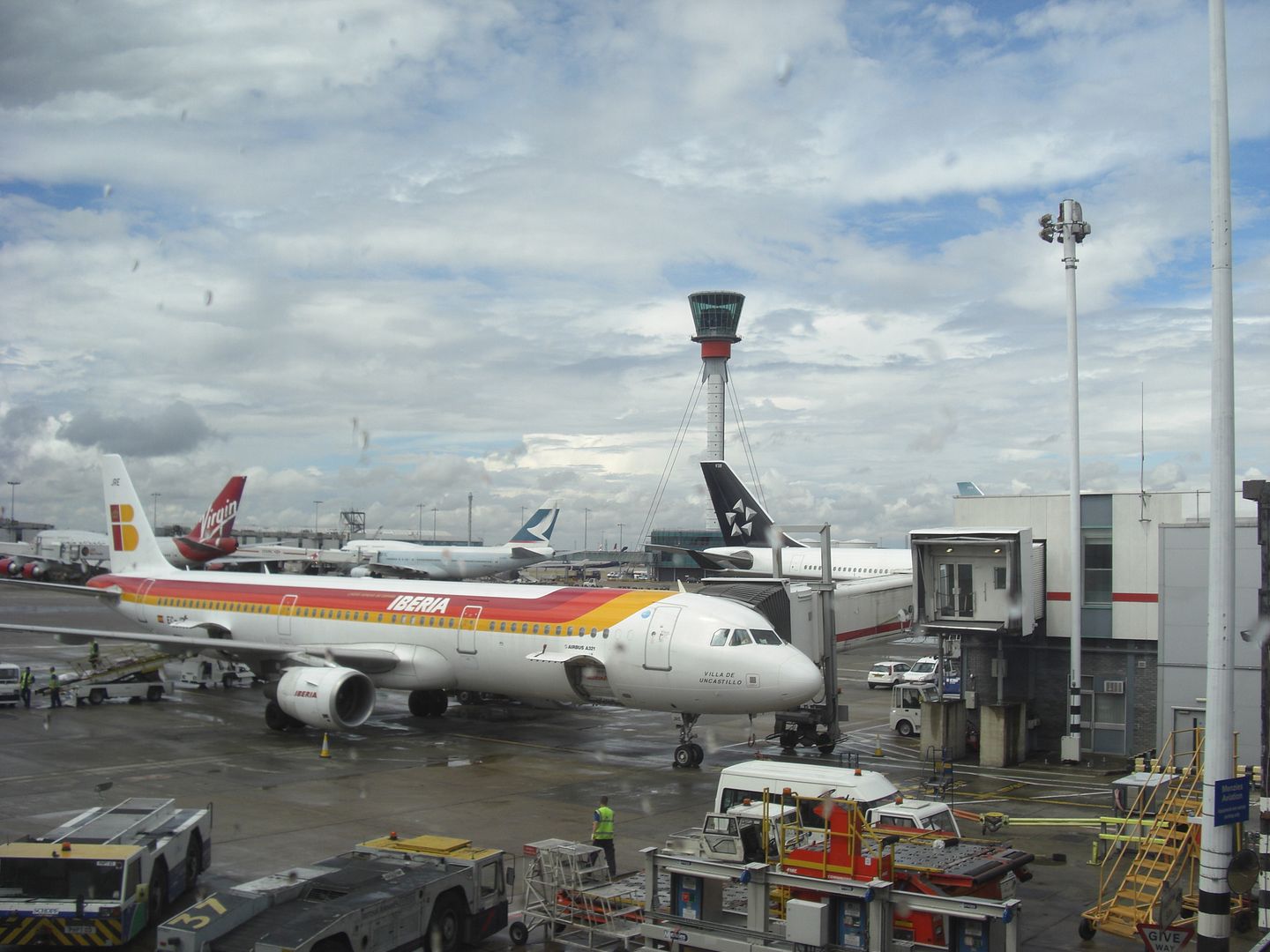 As normal for BA European flights from T3, we were bussed out to the plane. A full compliment of 7 rows of 4 in Business Class today.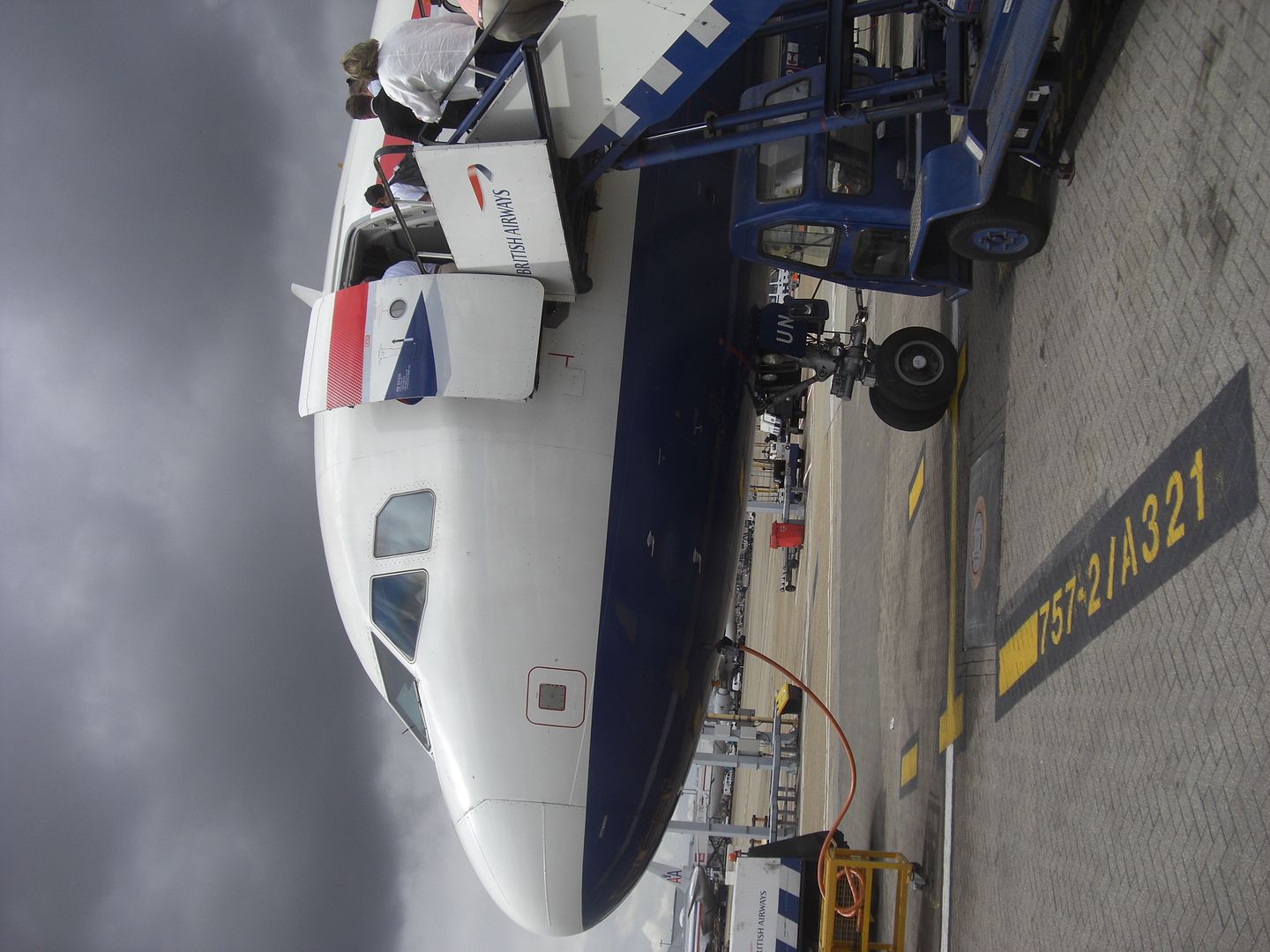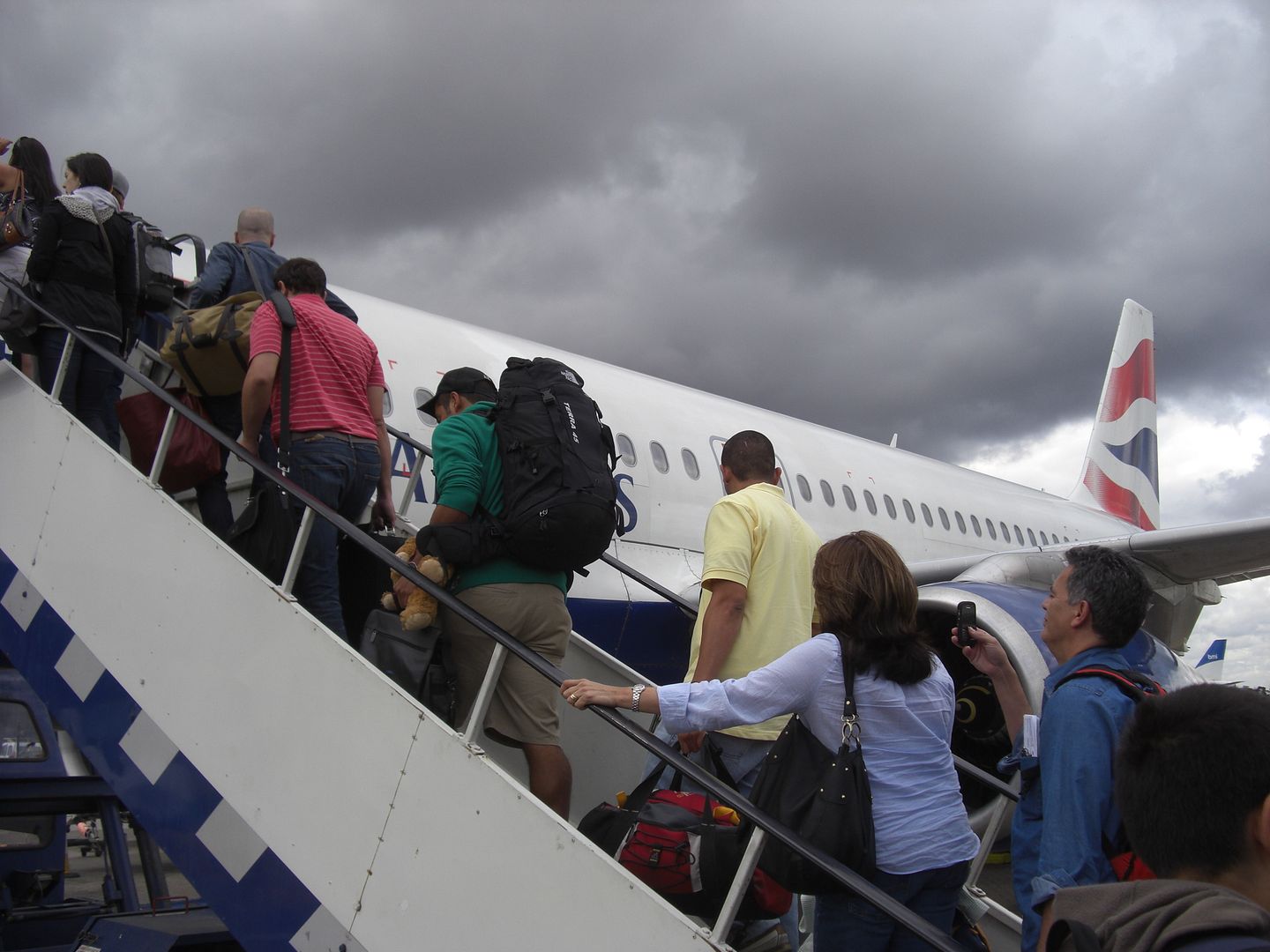 As it was the first day of my holiday, obviously I decided to go with the Champagne!
The cabin was completely full, with 7 rows of 4.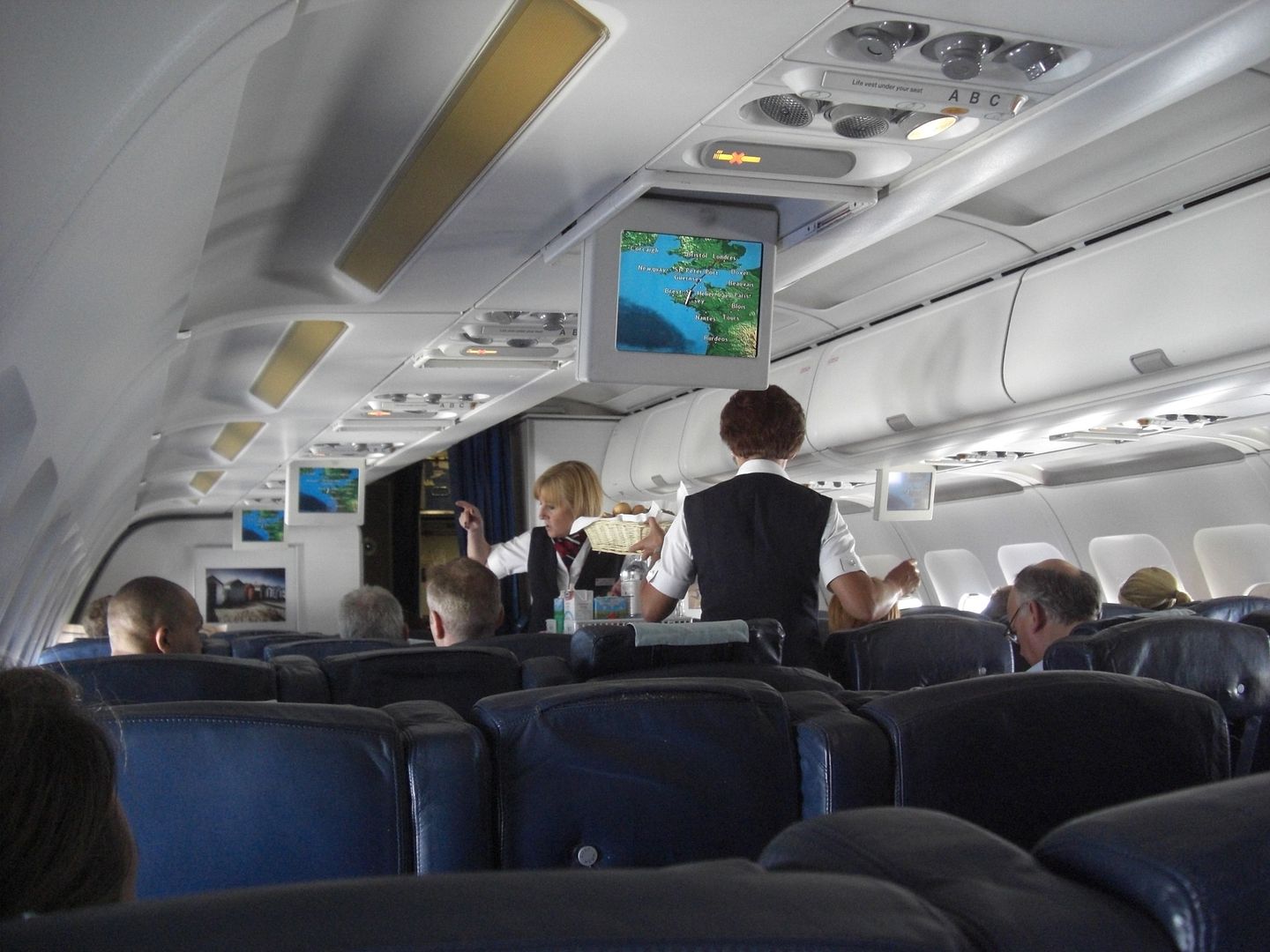 One of the Channel Islands
Lunch was fish with pasta – quite tasty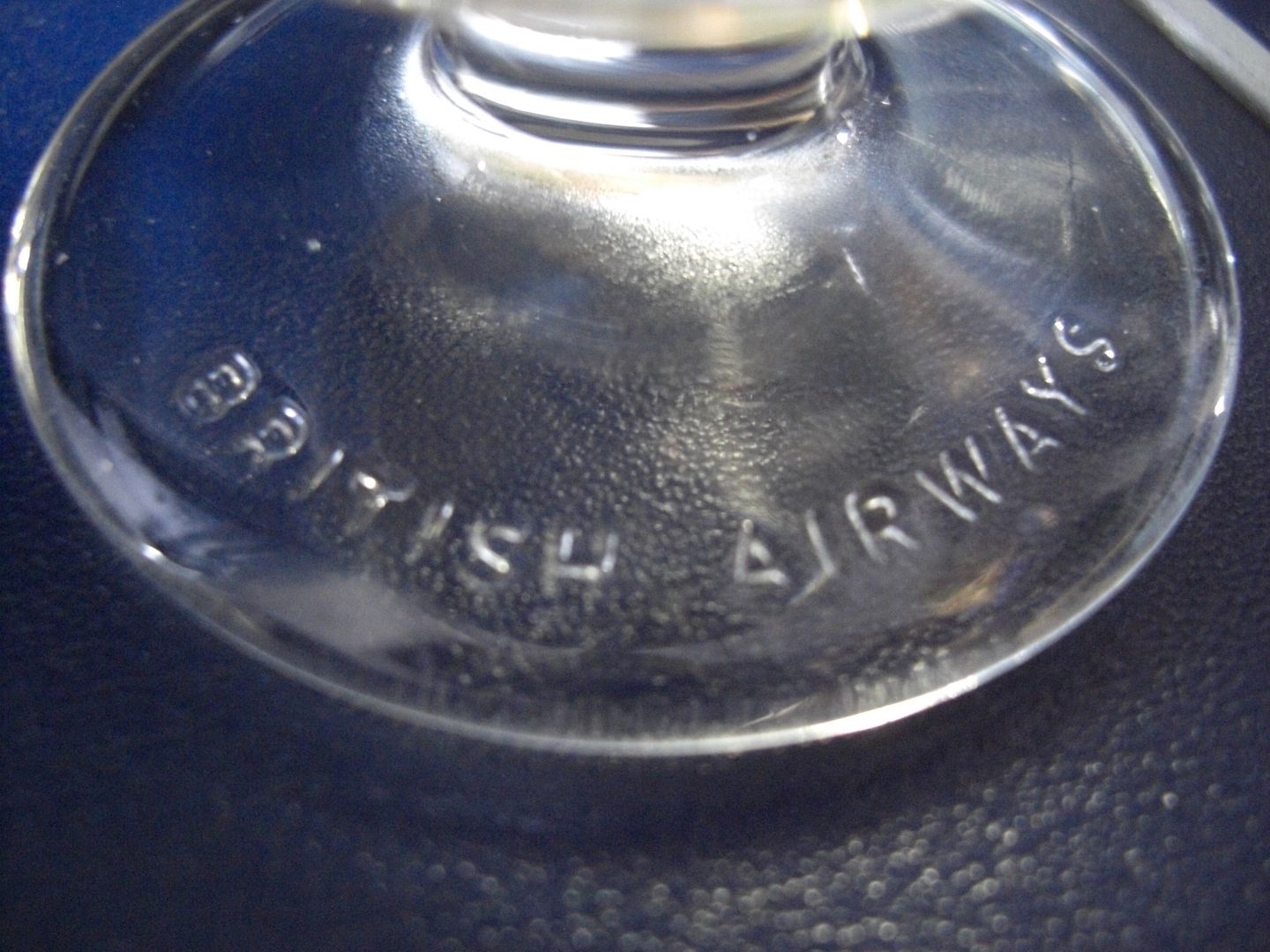 Madrid Airport has some spectacular architecture, although using Terminal 4S means a long transit time to get into downtown Madrid – did they have it build it so far away?
I think having 'dead' planes sitting around your main base, complete with current livery looks very cheap. Can't you move them out of the way?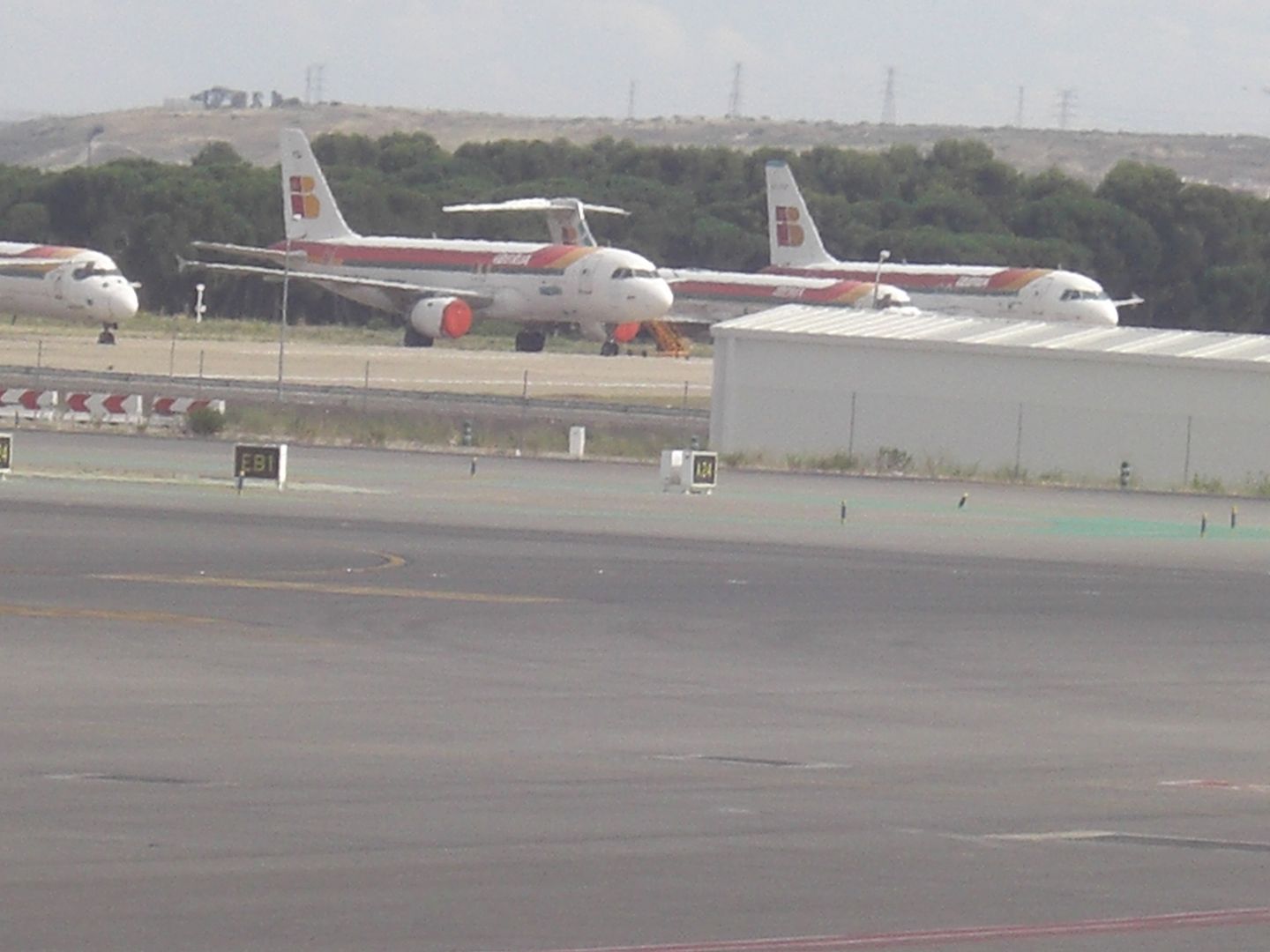 A night in Madrid…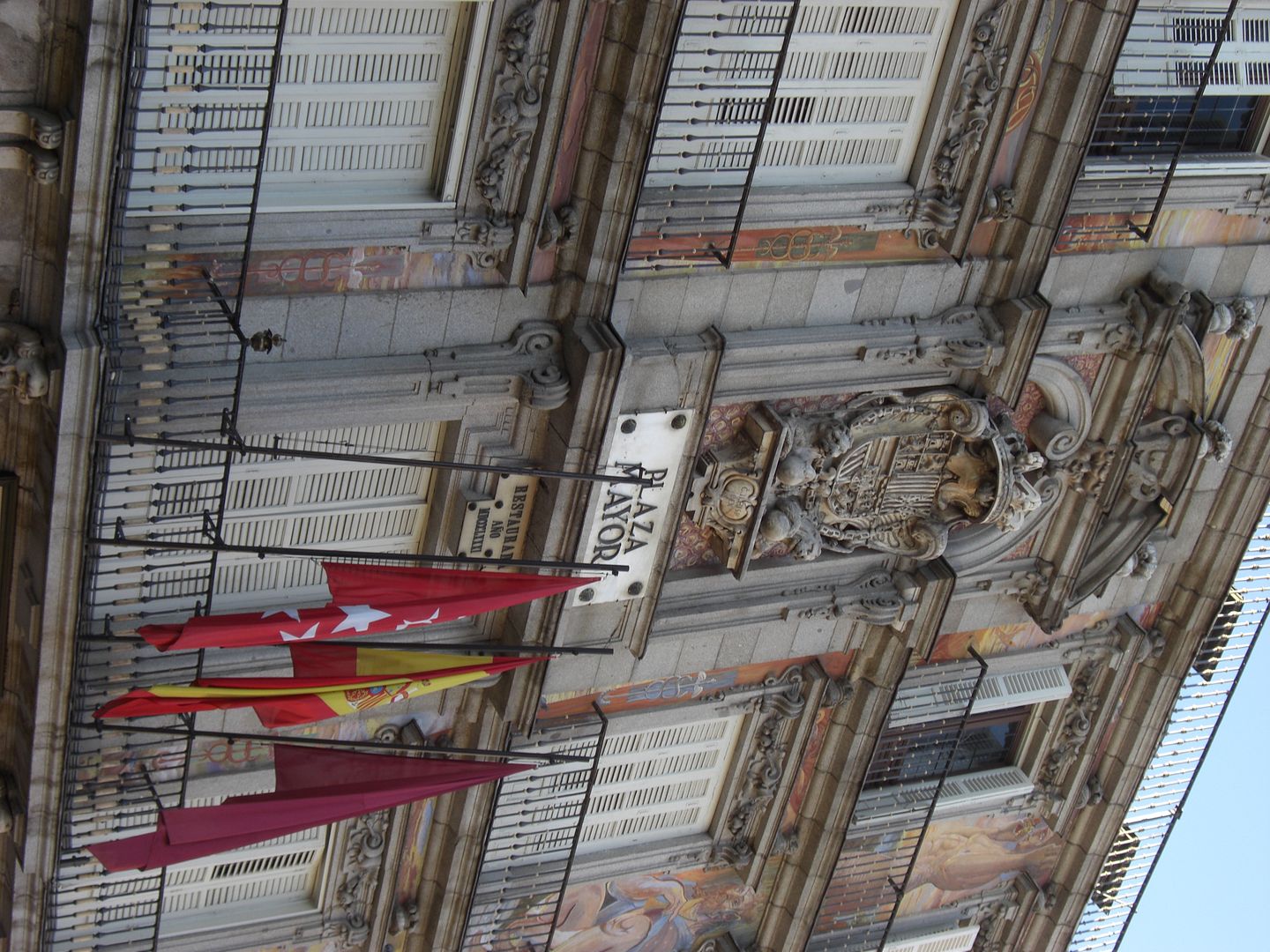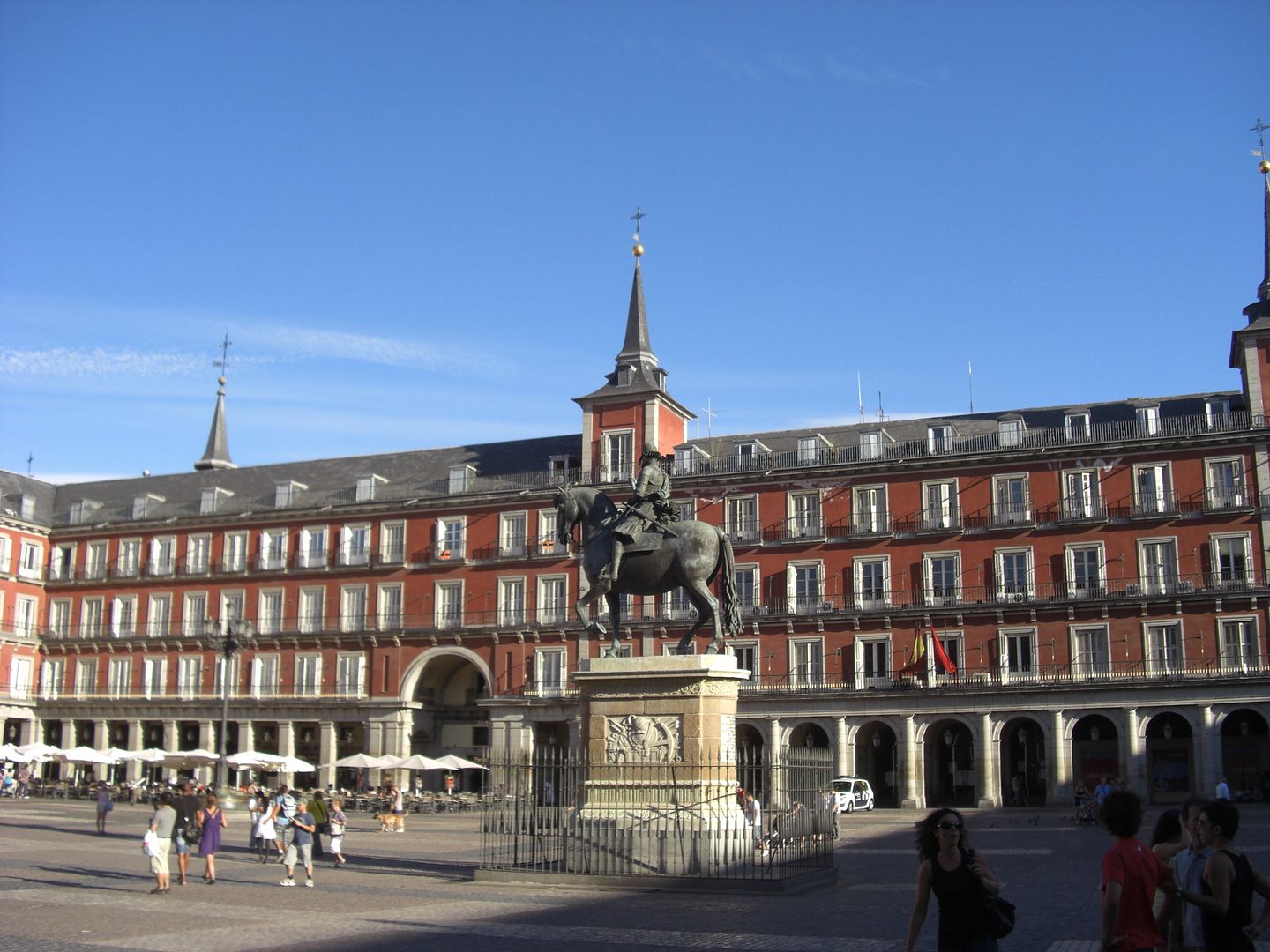 I took the metro back to the airport, arriving just over 3 hours before my flight. I had to walk quite a way to the Business Class desks, then had to wait for ten minutes (there was quite a queue). Fortunately, the staff has excellent English, and were very friendly. My bag was tagged, and I was given a fast track boarding pass, which took just a few minutes to pass. I then hopped back on the shuttle train, and headed to the lounge.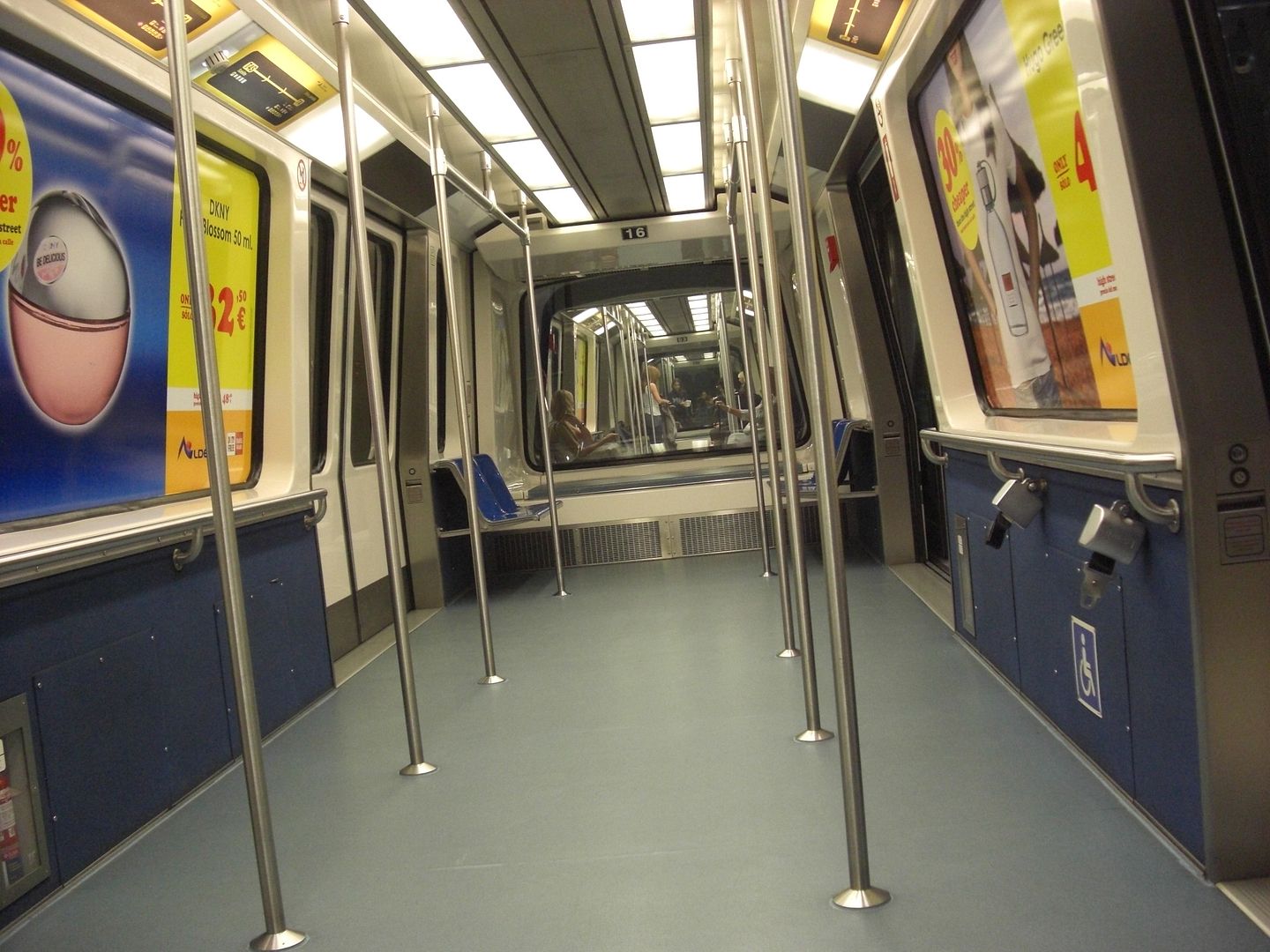 FIDS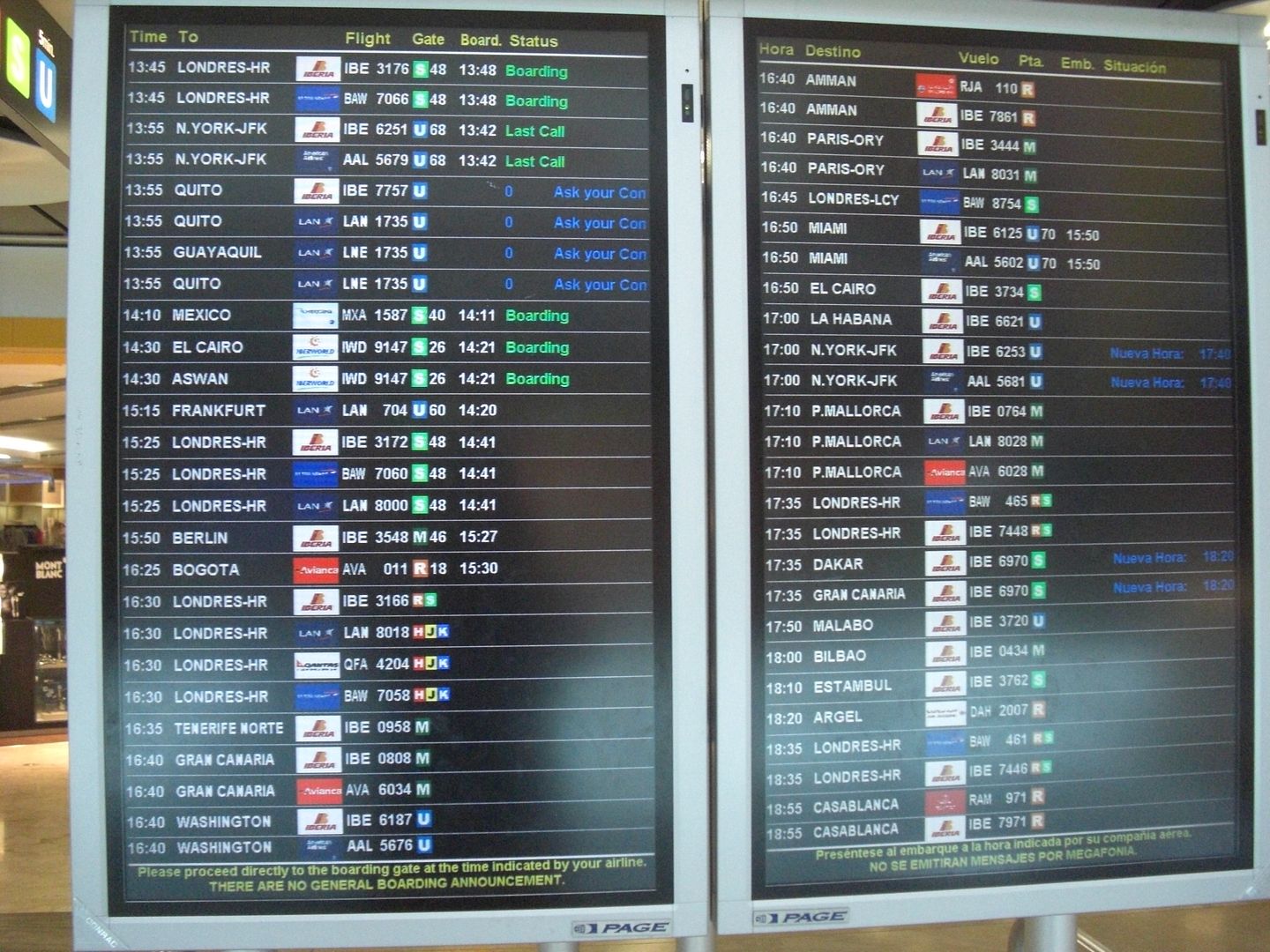 I indulged in a few mini-Cavas, as well as some lunch. The lounge was nice – nothing was obviously missing, apart from reading material in English. As far as I could see, there wasn't much in Spanish either.
Views from the lounge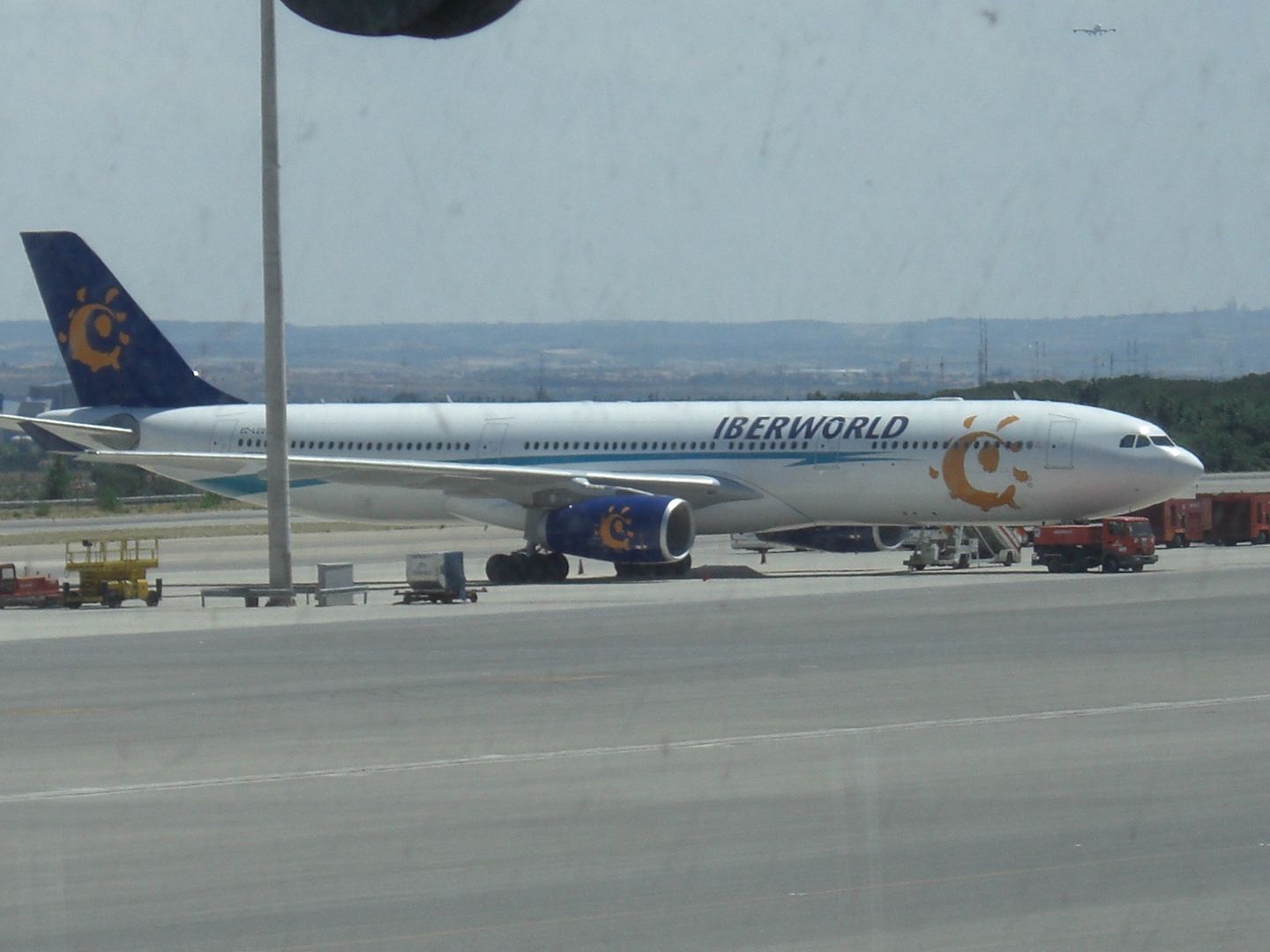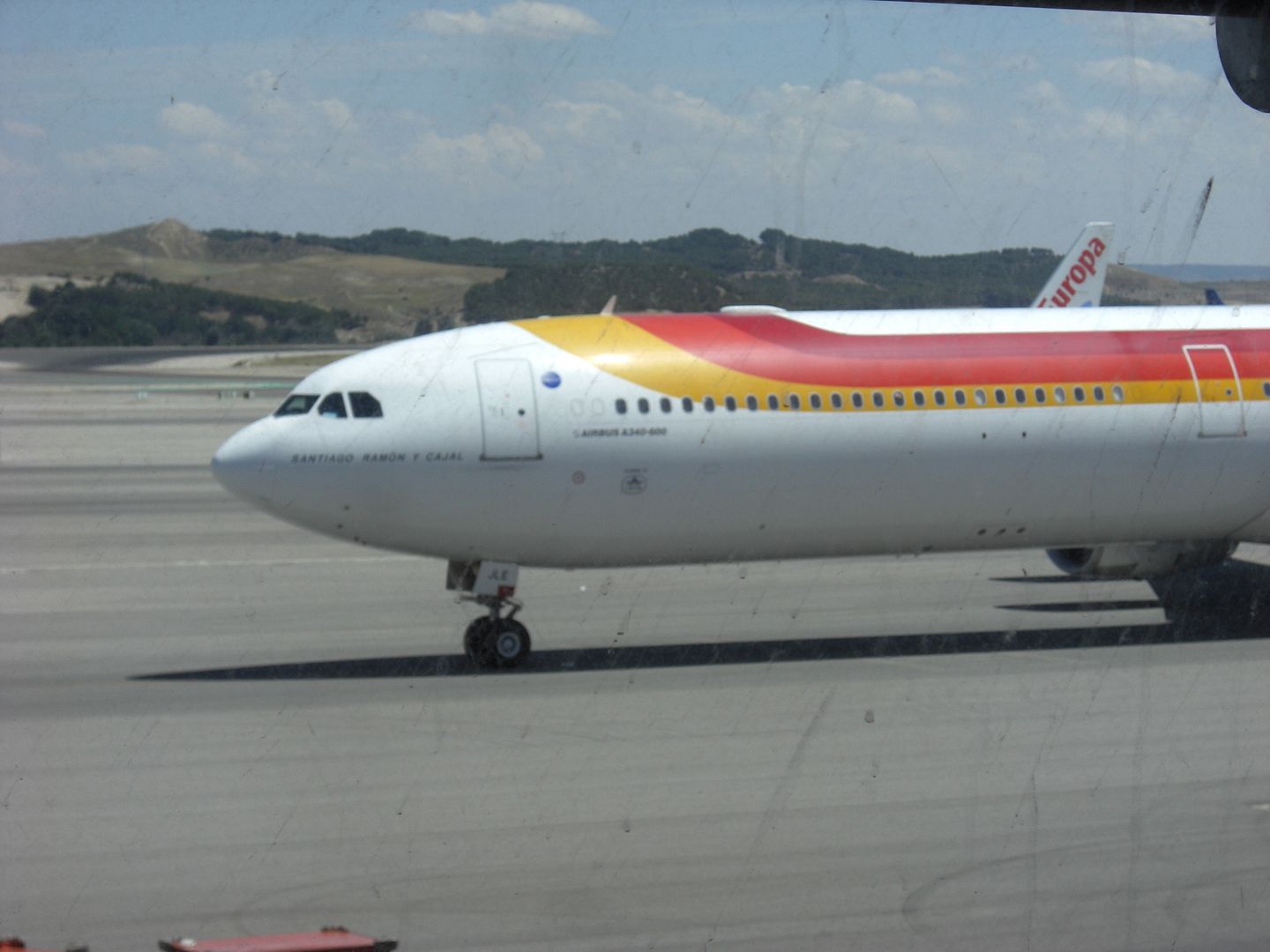 EC-JBA for Havana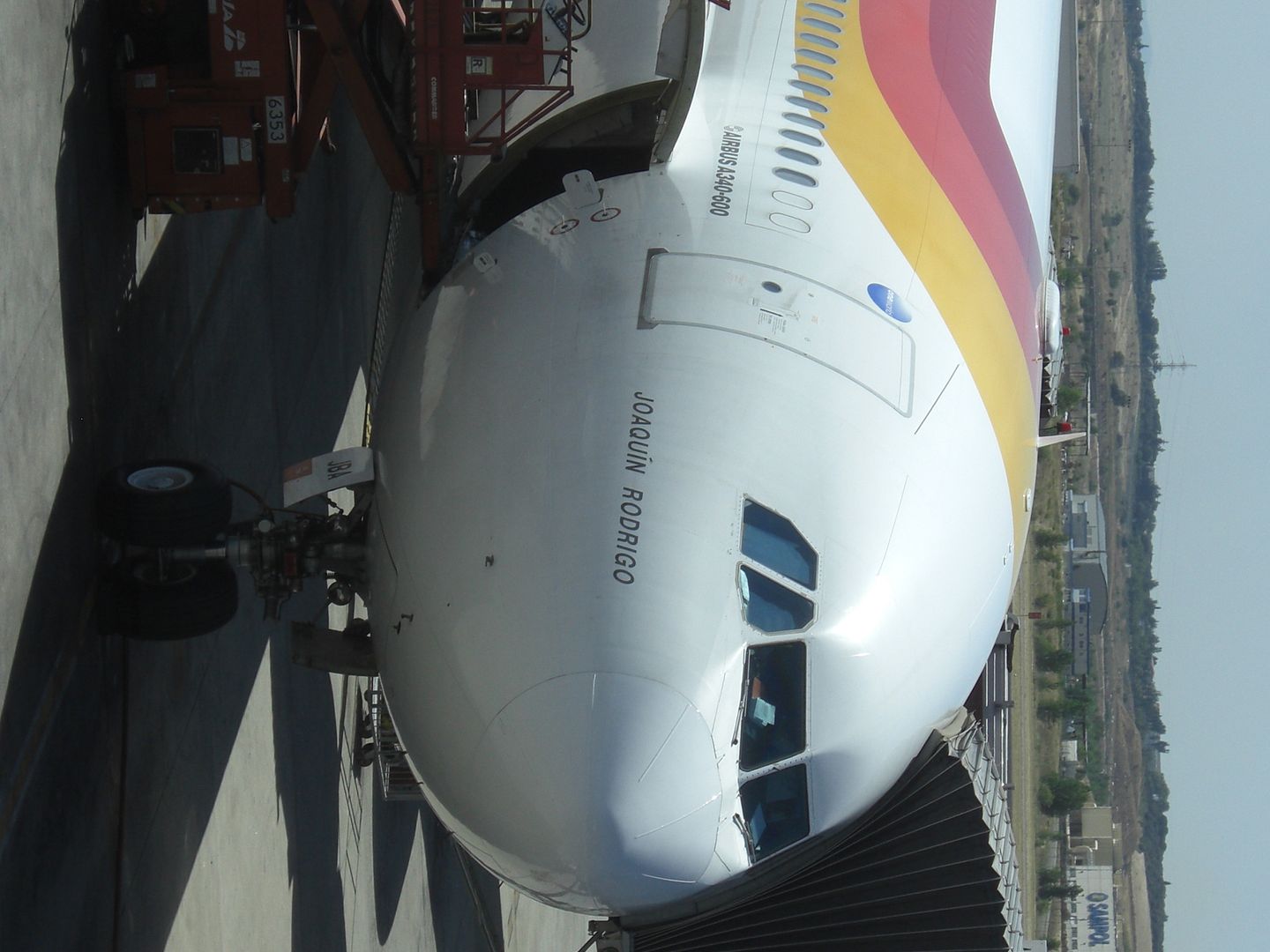 July 2010
Iberia IB 6621
Madrid (MAD) – Havana (HAV)
Airbus A340-600 (EC-JBA)
Scheduled: 1700-2045 (9h45m)
Actual: 1719-2026 (9h07m)
Business Plus
When I arrived at the gate, there was an enormous queue. I went to one of the gate agents, who after looking at my boarding card, let me through on the empty airbridge. The economy one was completely backed up.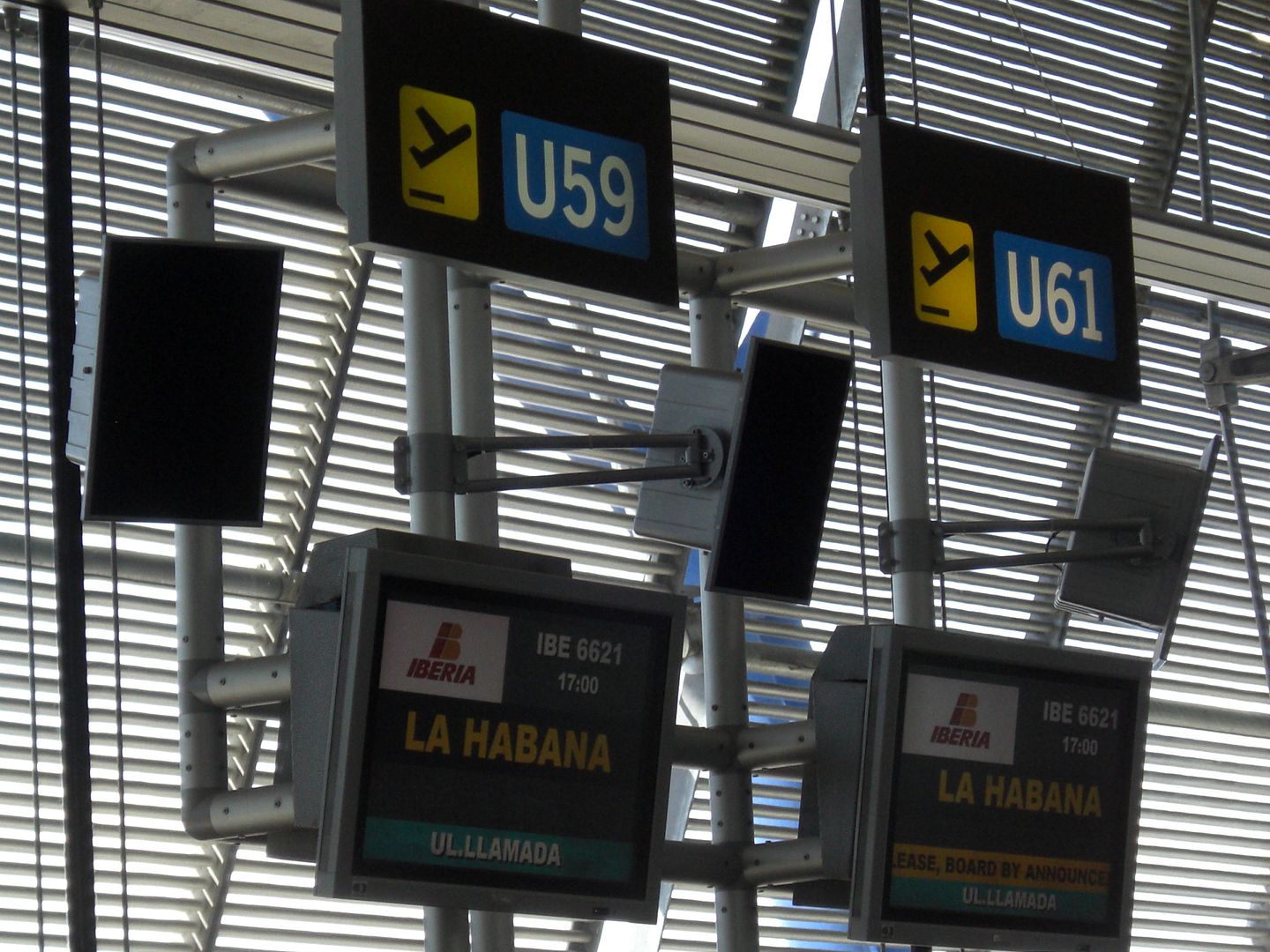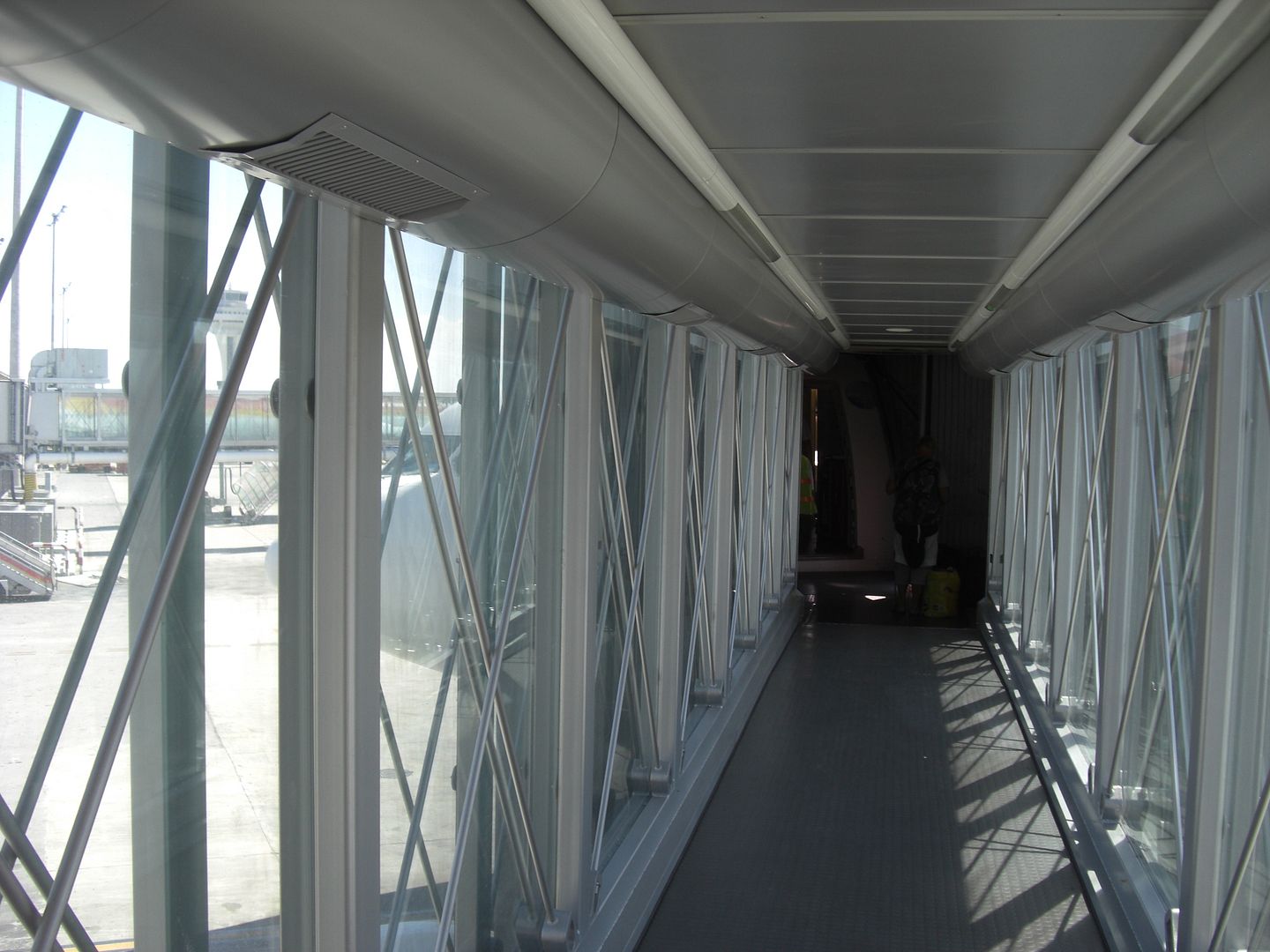 First impressions of the Business Plus cabin were very good. Iberia has just finished removing rows so that all seats recline to 180° (or thereabouts, they didn't feel completely flat, but were far better than 'lie-flat').
BA LCY flight
Pre take off drinks was a choice of water, orange juice, or cava, and a towelette.
Thank goodness I wasn't on one of those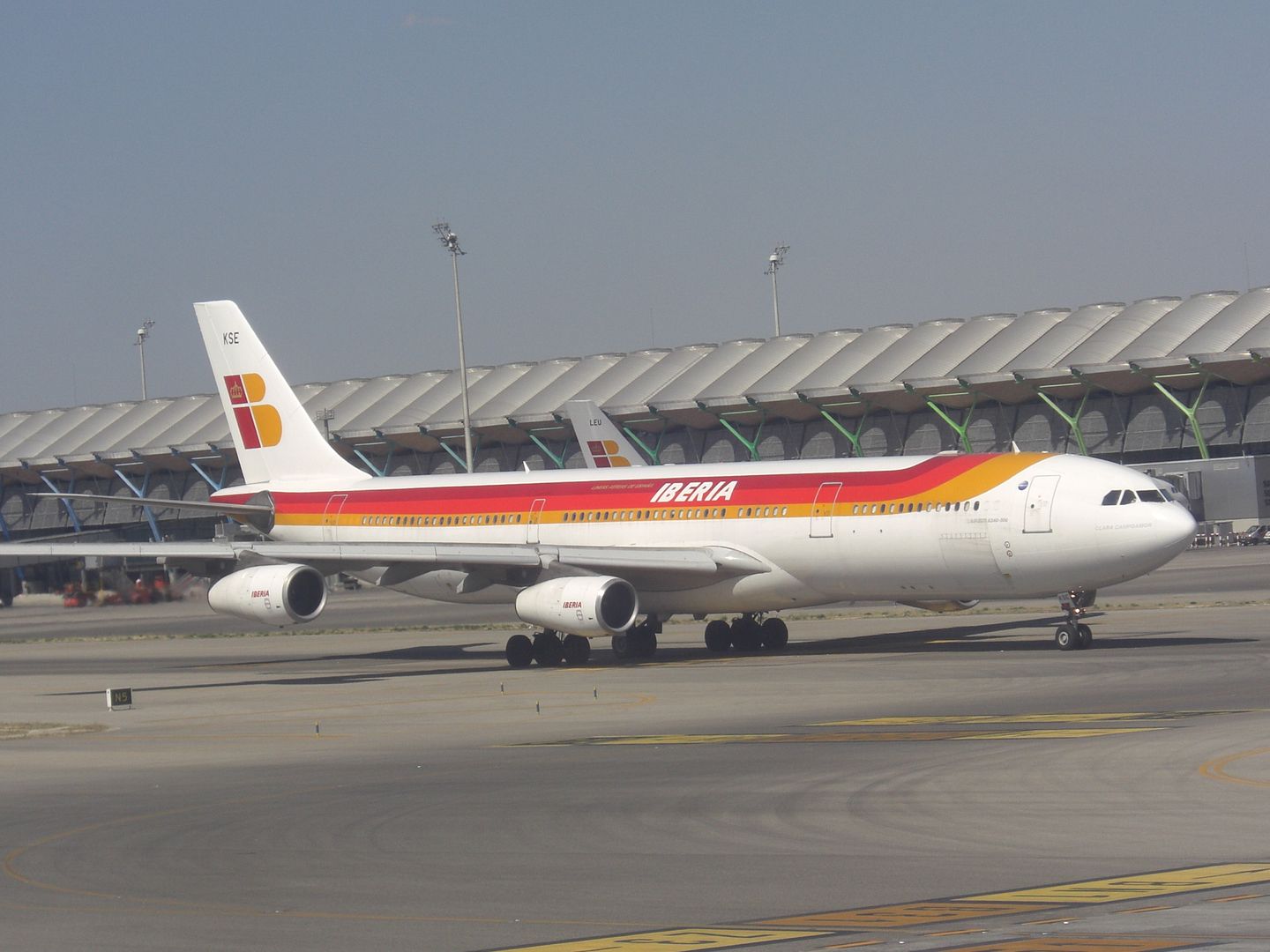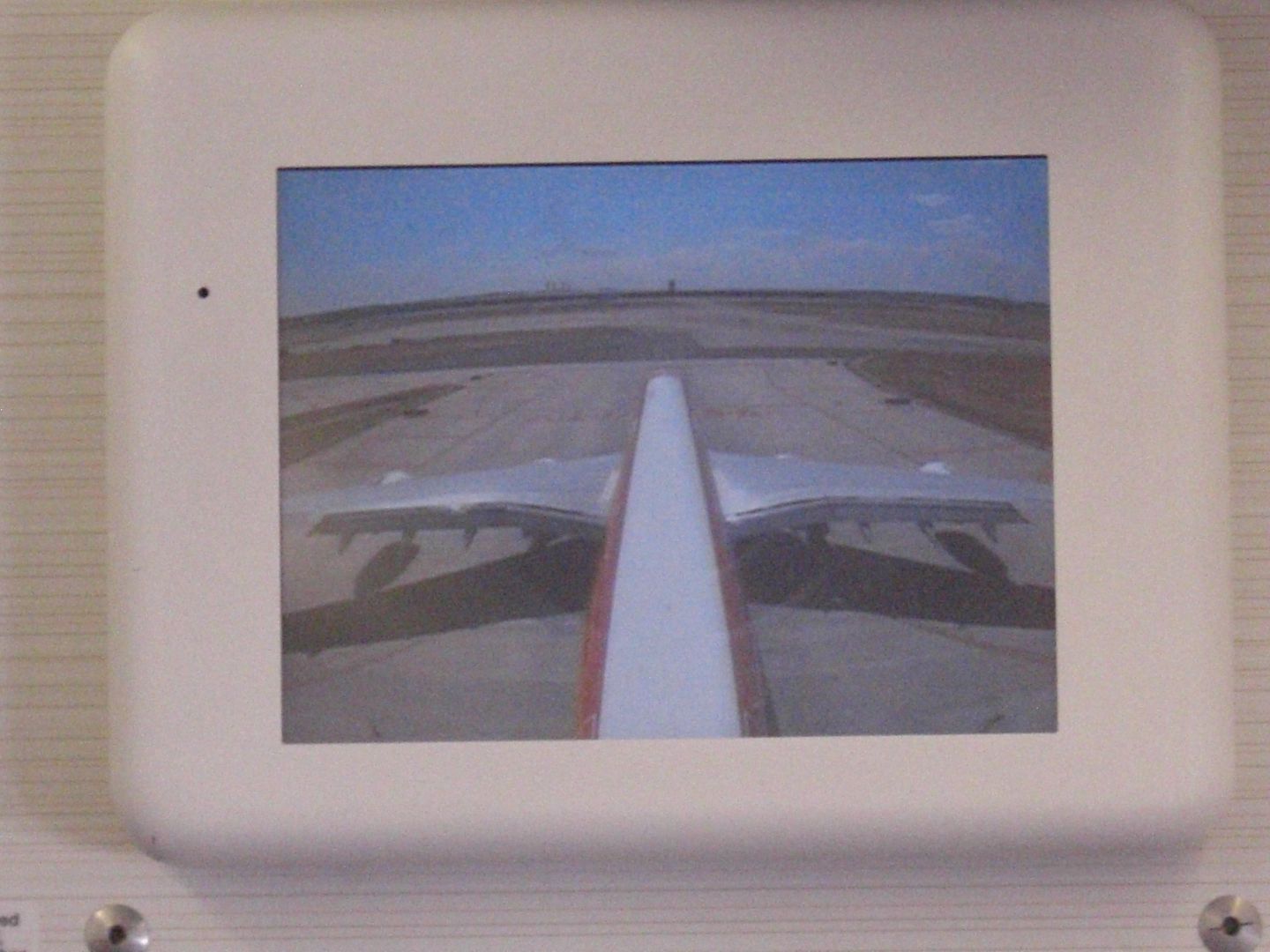 The amenity kits were pretty good, although the container was very cheap plastic.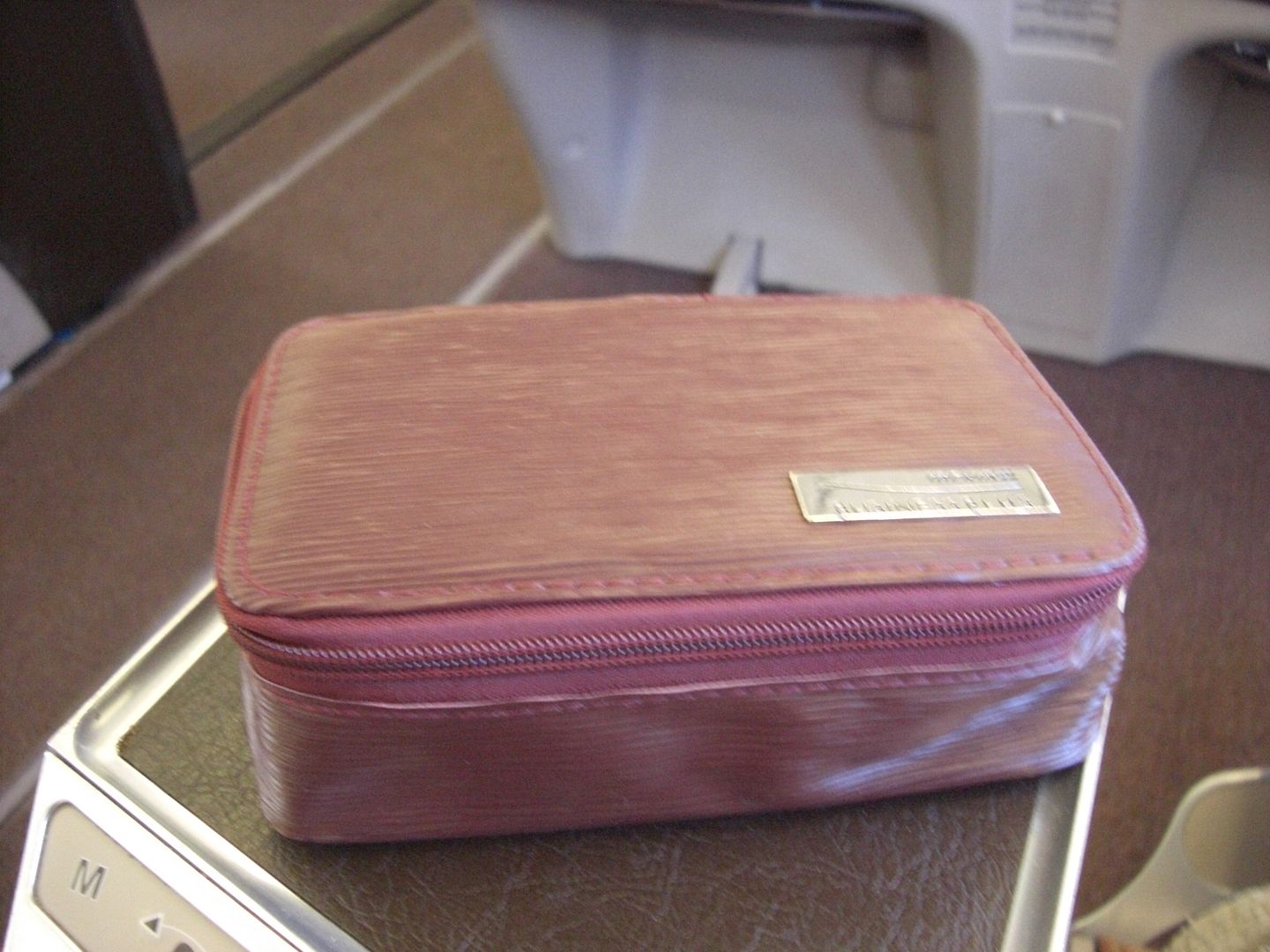 The coast of Portugal
Hot Towels
Lunch started with nuts and more cava
Strangely (I thought) the appetisers were all served at the same time (along with the cheese) on a tray at the beginning. Not very premium. The food was tasty, however.
Tuna and Couscous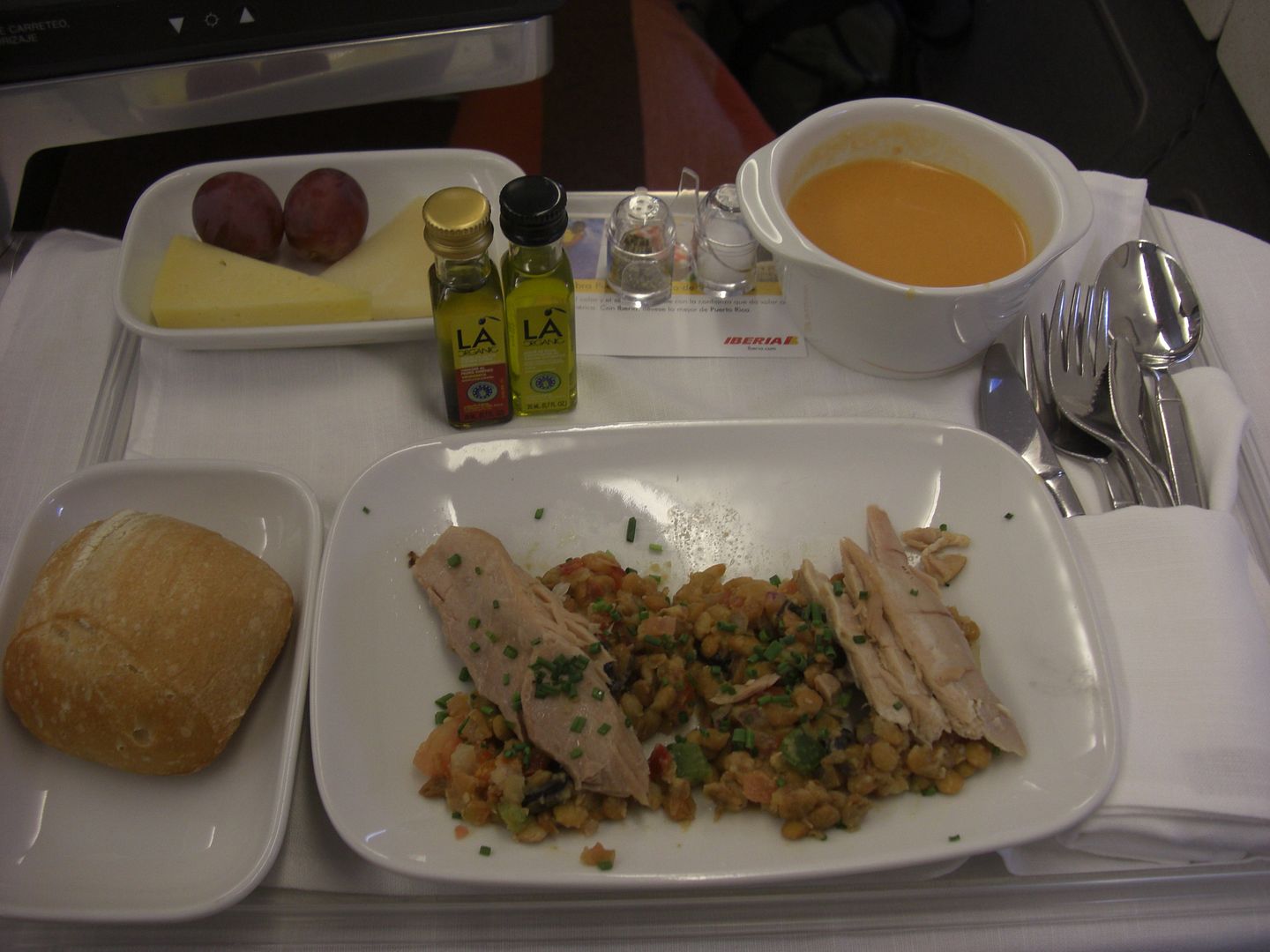 Pork and potatoes
Dessert wine and chocolate dessert
Tea and lemon
The Azores
After lunch, the lights were turned off, and the window shades were shut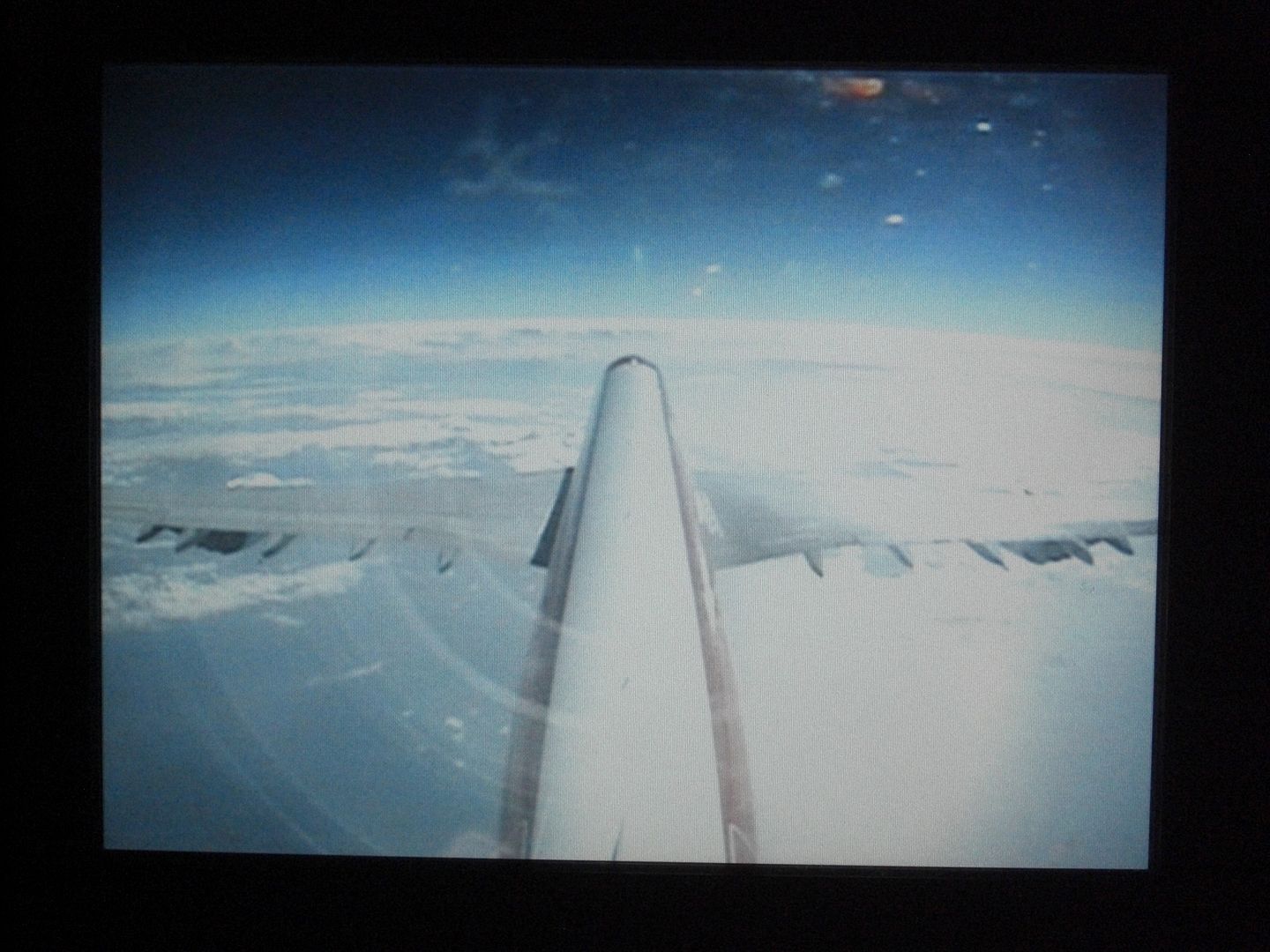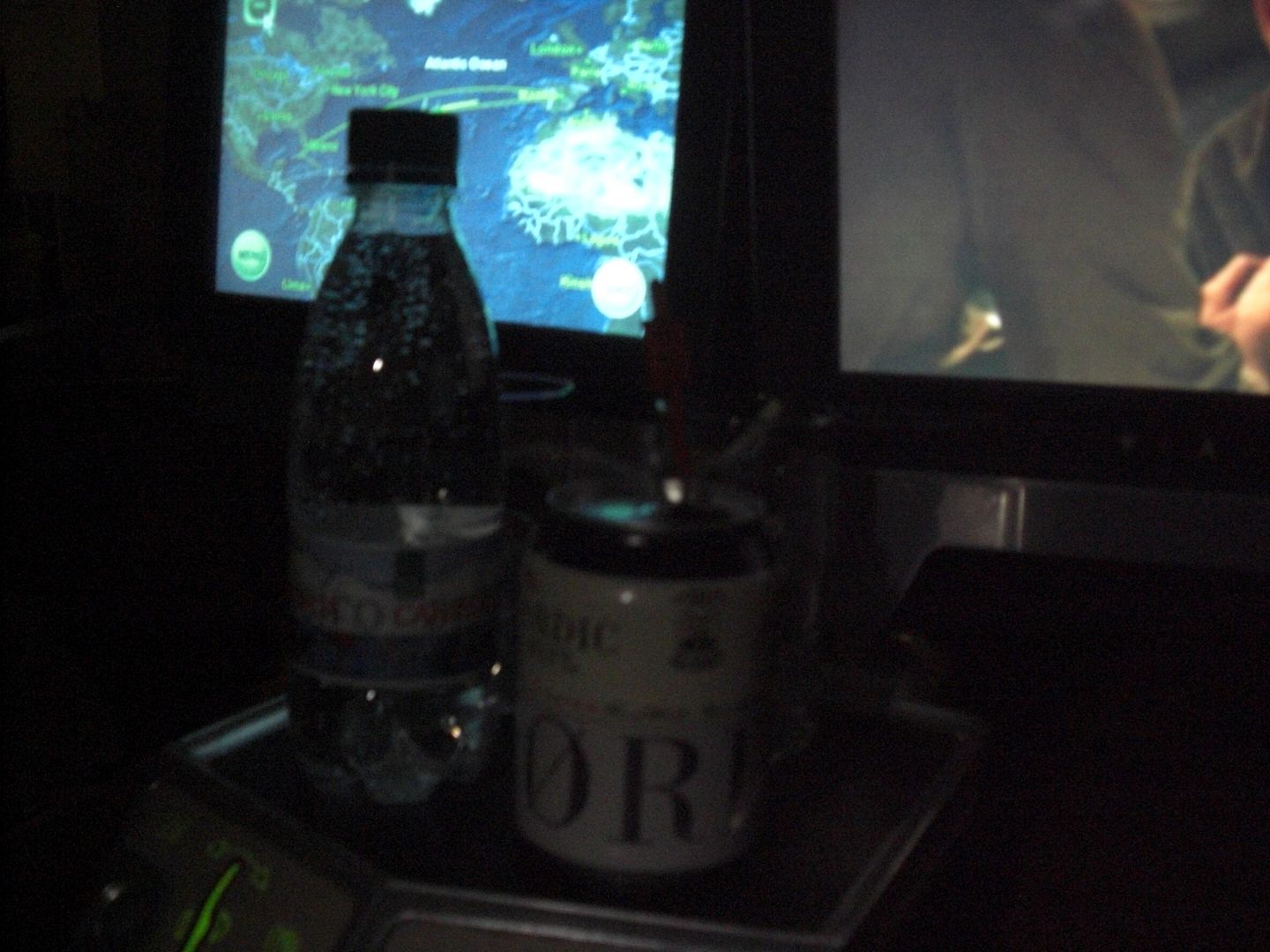 Mid-flight snack – there were some sandwiches and drinks, as well as salads left out in the galley.
Another disappointed came with the second service. No choice, and only a cold plate. What kind of longhual business class is this? I've spent too much time on Asian airlines! At least it was tasty.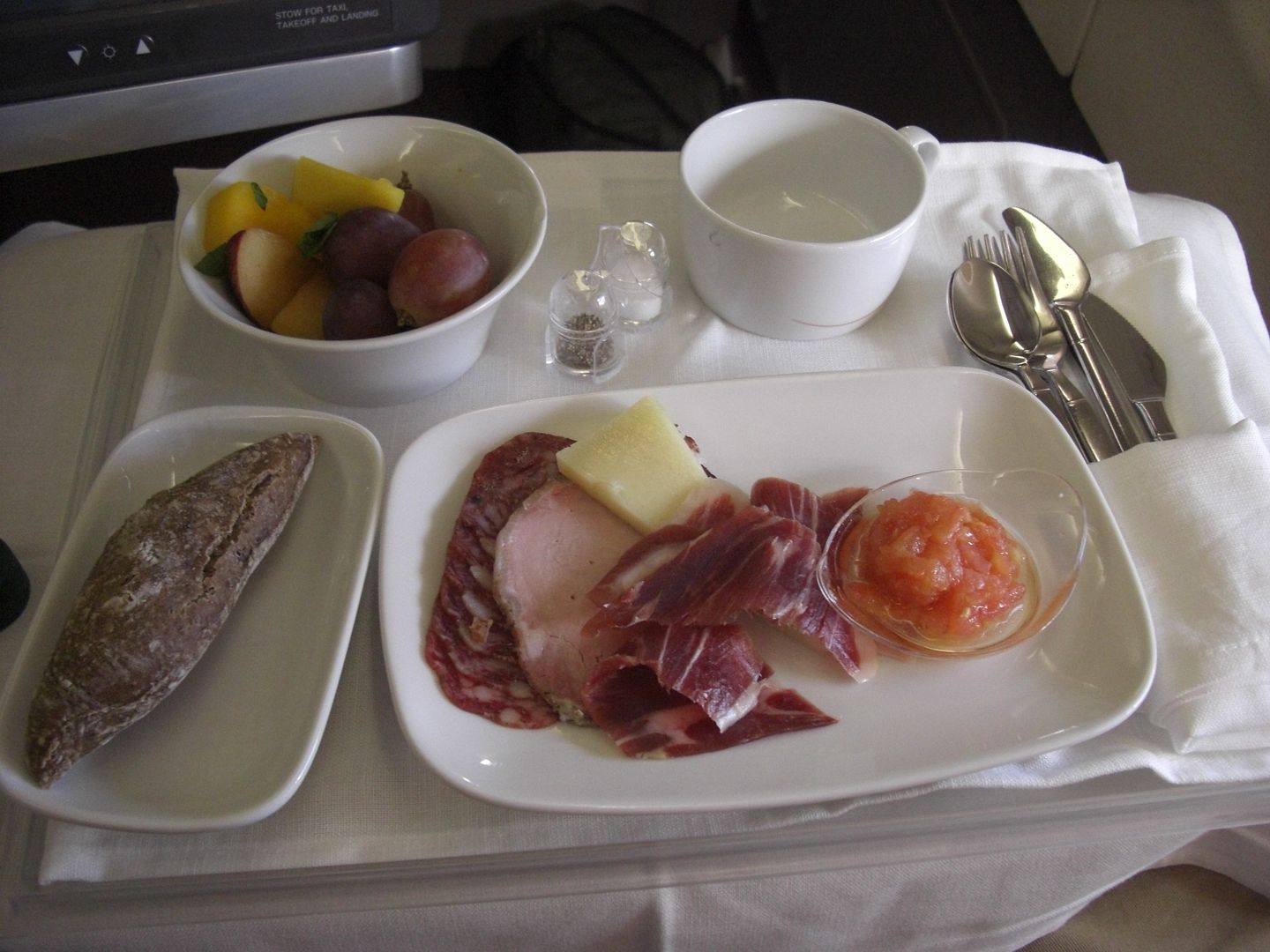 The cabin before landing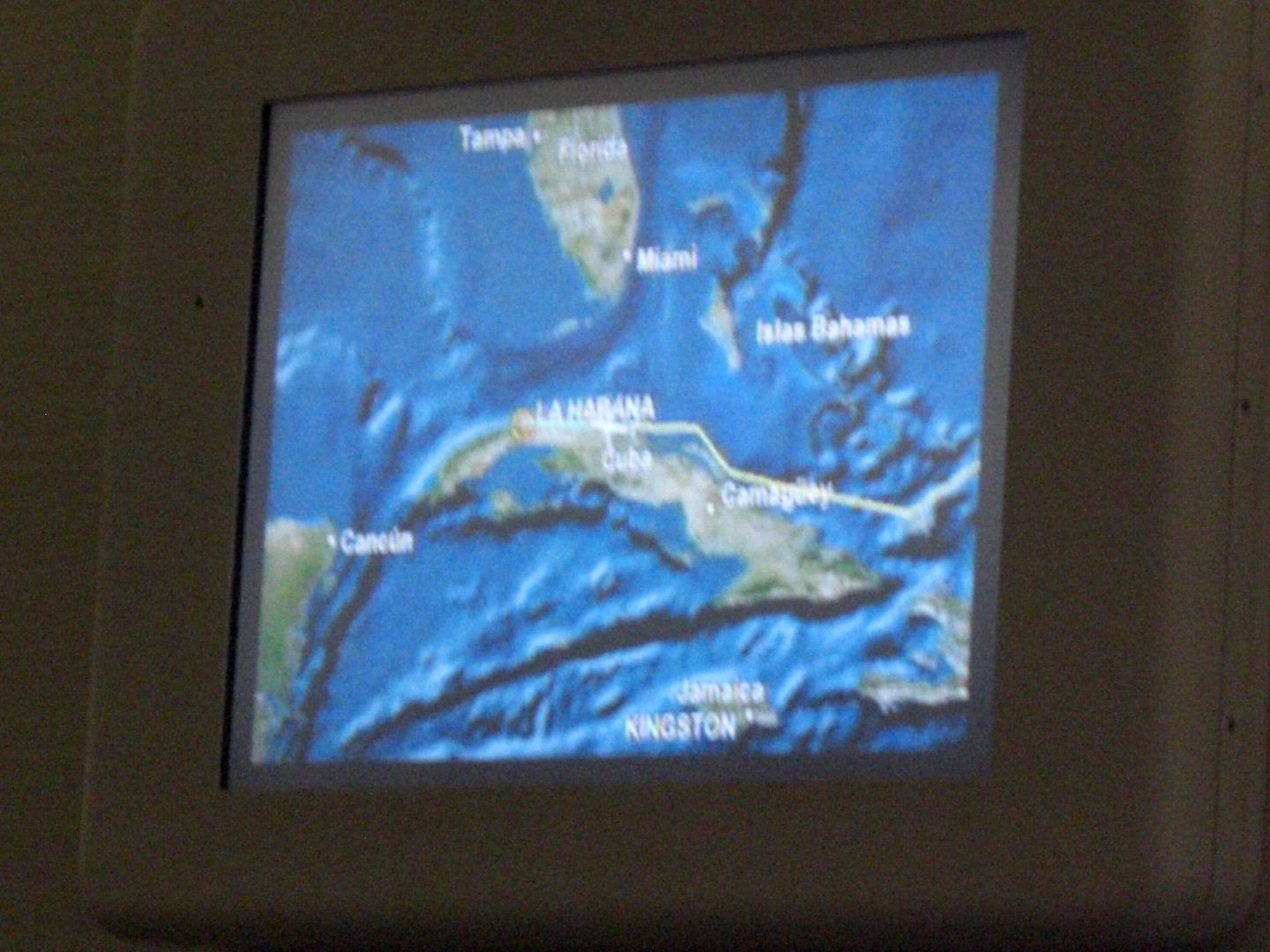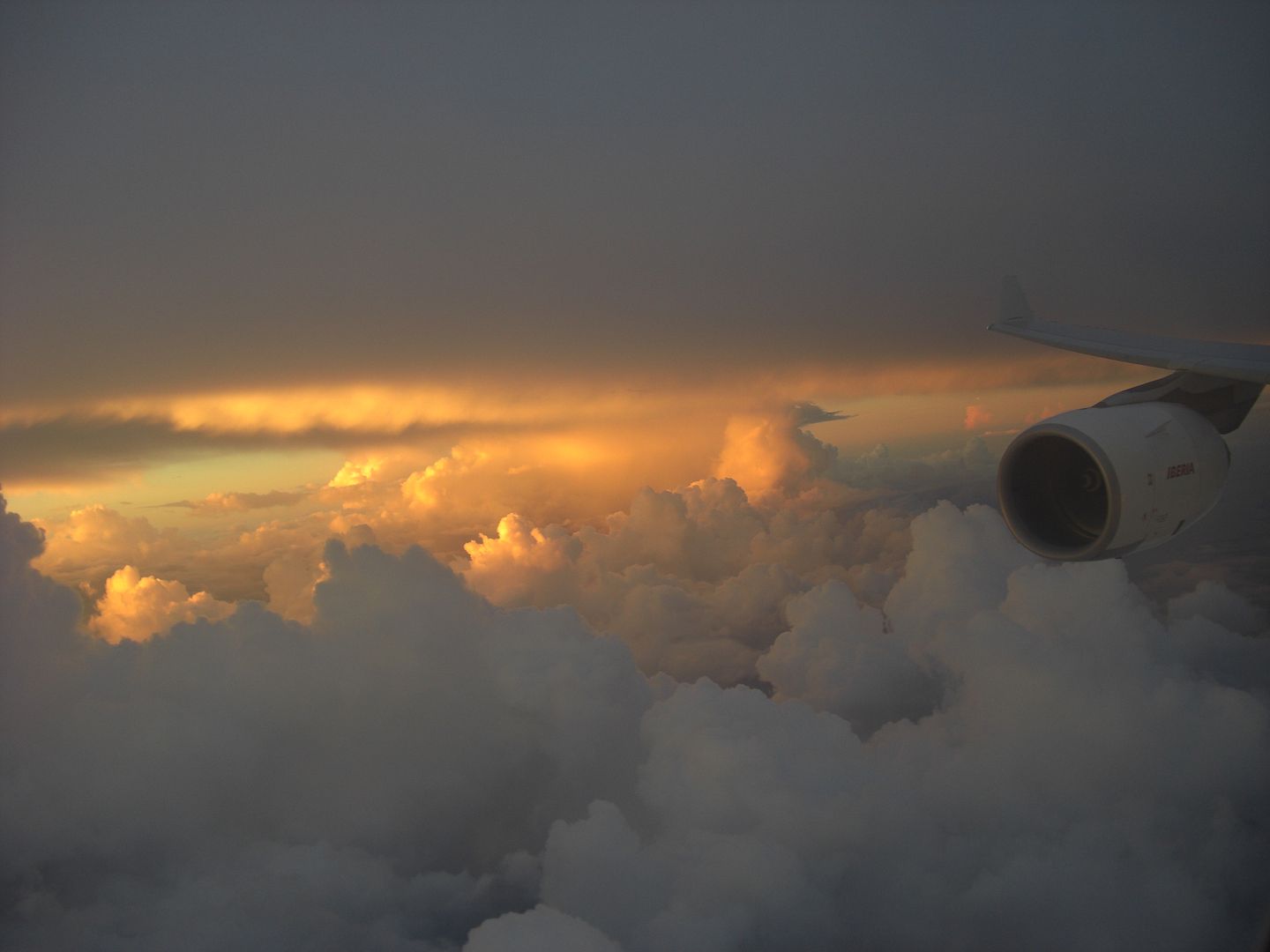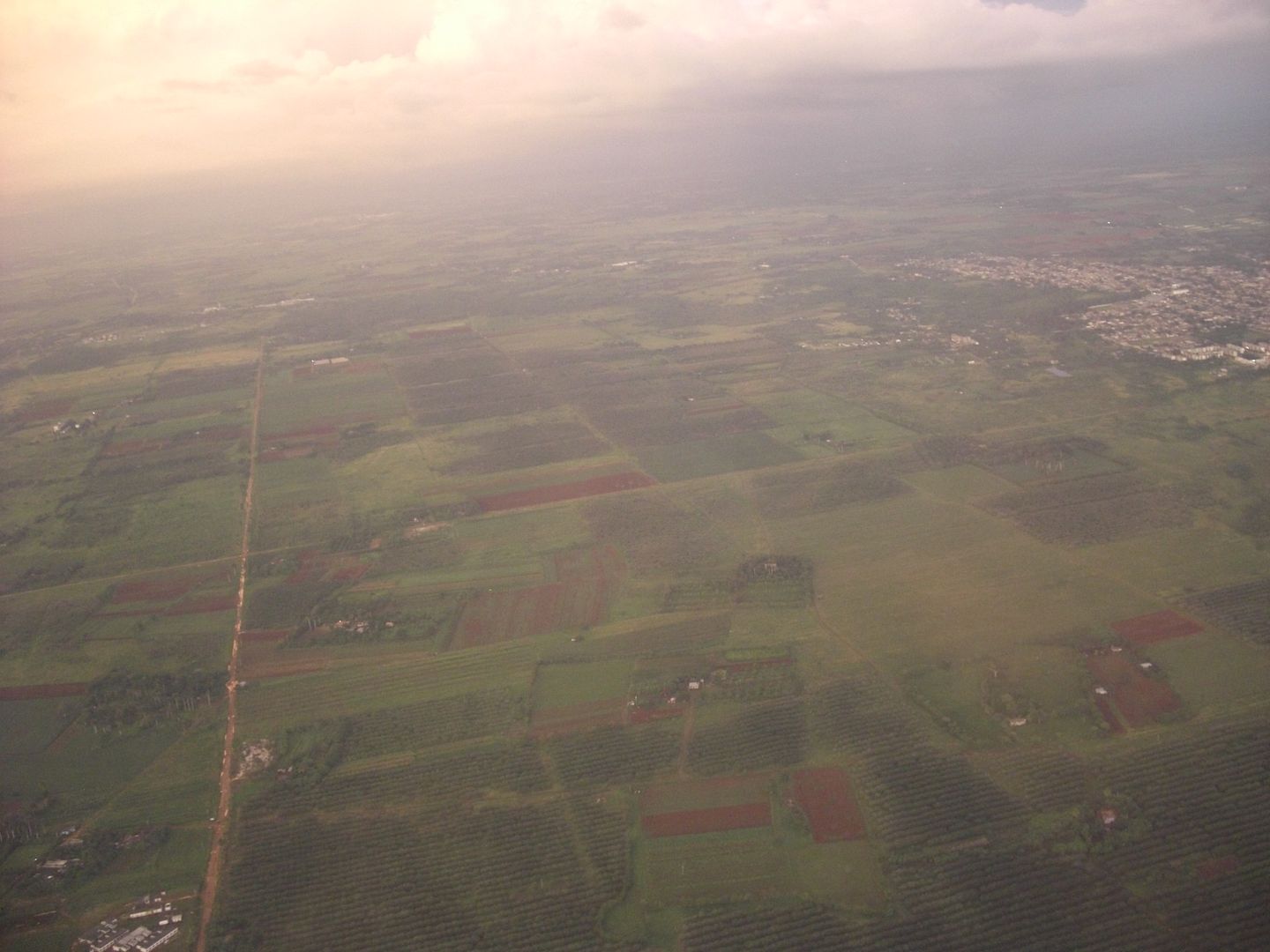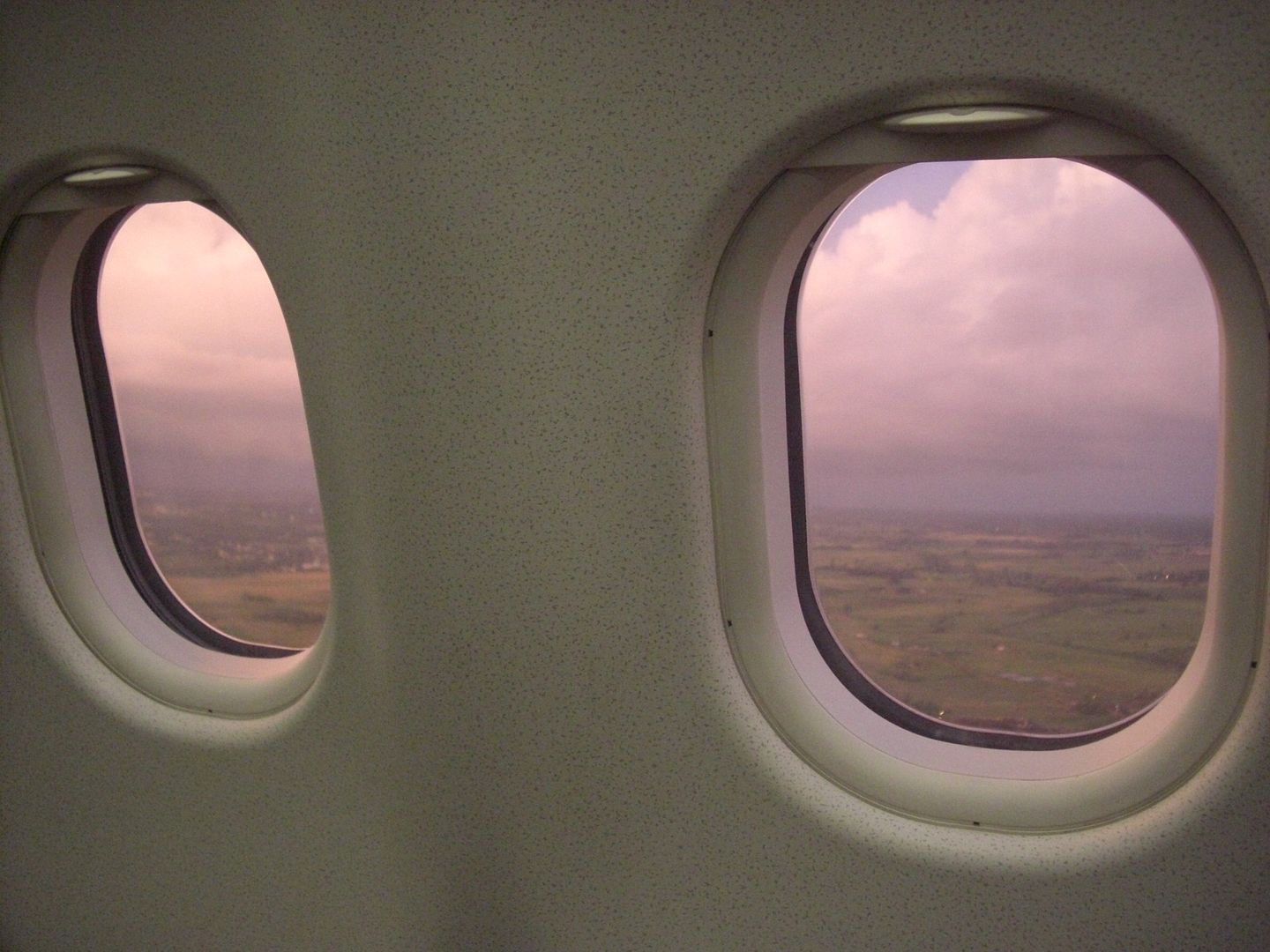 We touched down at Jose Marti Airport around twenty minutes early. I was one of the first off, so managed to get through immigration very quickly. Baggage wasn't too fast, but at least the priority bags came out first.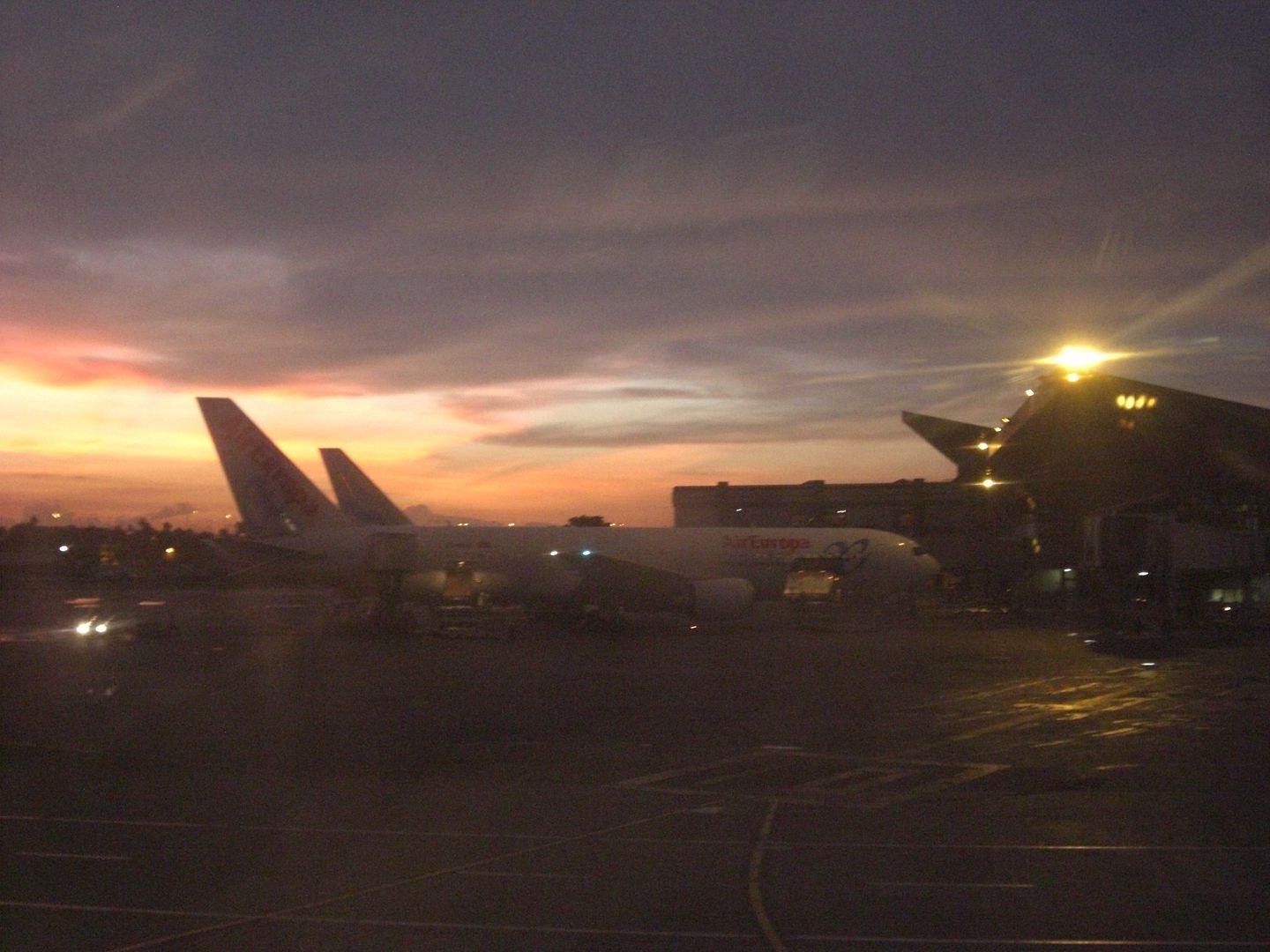 The arrivals hall was a bit of a nightmare, with people running around greeting relatives, but I managed to find my transfer guide after a while, and was on my way to start my Cuban adventure.
I found the staff to be very good on this sector. The cabin was around a third full, and so everything was relaxed. The staff spoke good English, and interacted well with the customers.