Well time for another vacation and this time fellow Anetter Gareth and I decided to take a weeks cruise vacation. I had searched many cruise lines and in the end MSC was the best deal and the dates that matched our work schedule. I had never been on MSC so it would be an interesting experience. I had read mixed reports so it was time to find out for ourselves. We chose a balcony accomodation which is a must for me. I have been on all the major cruise lines and I need the fresh air in the cabin and space.
The next task was to book connecting flights to the ship which was leaving from the port of Rome. Due to on going Aer Lingus strikes out of DUB we decided it would be safer to fly from the UK base of BFS. We booked our tickets and then booked TAP from FNC-LGW for the end of the cruise. Gareth was to return home directly and I was to stay in London for a few days.
The evening came when we were due to meet. Gareth took the bus from Galway to Dublin then connected to the train to Belfast. I got on a few stations later and we made our way to BFS. We had booked the Plaza hotel for the night before as we had an early flight to FCO. The weather that night was very wet and windy so we were happy to be going to calmer climates.
On arrival at BFS we popped into the check in area to weigh our bags , we were within our baggage allowance so that was fine.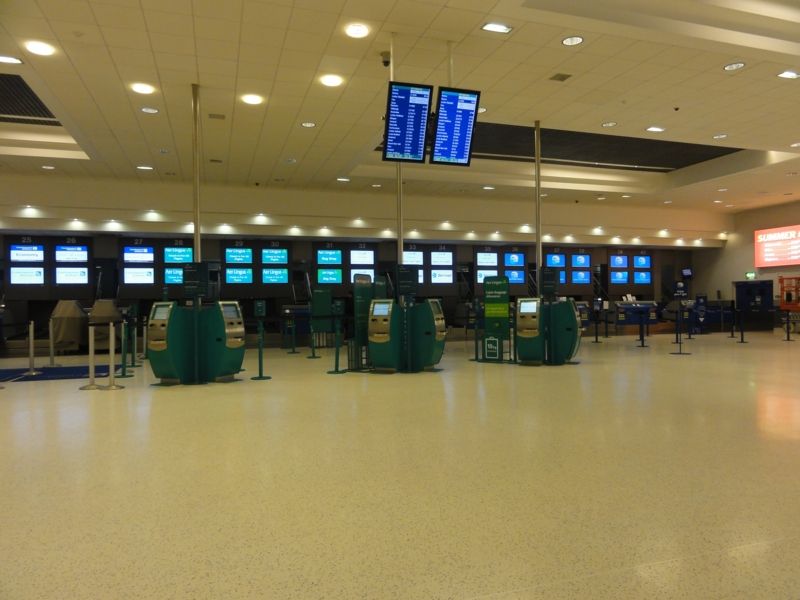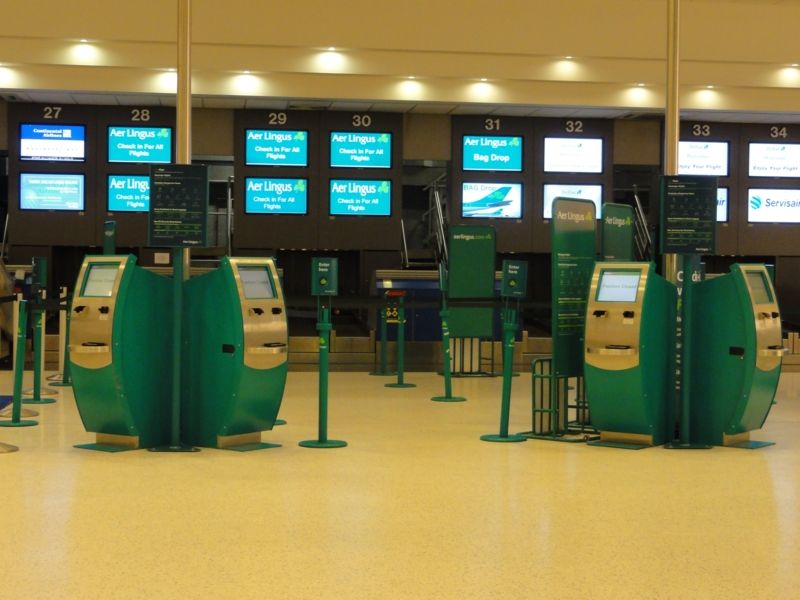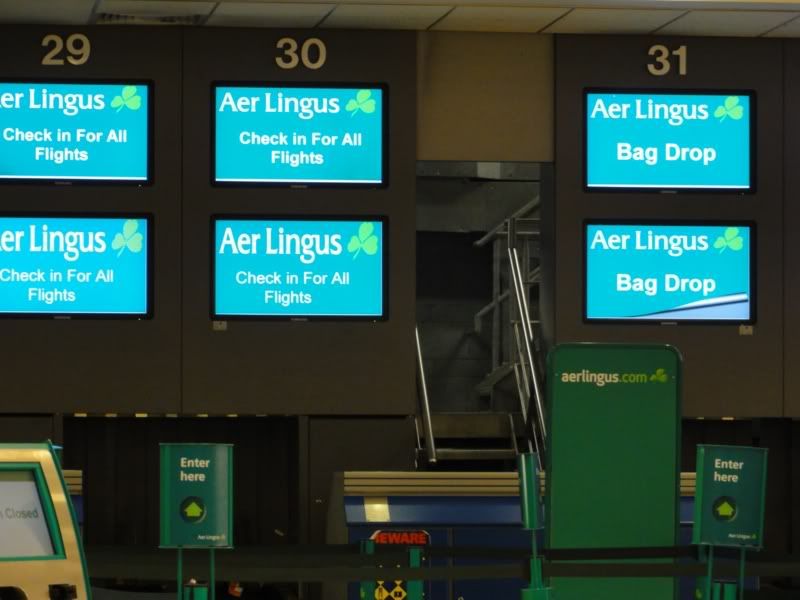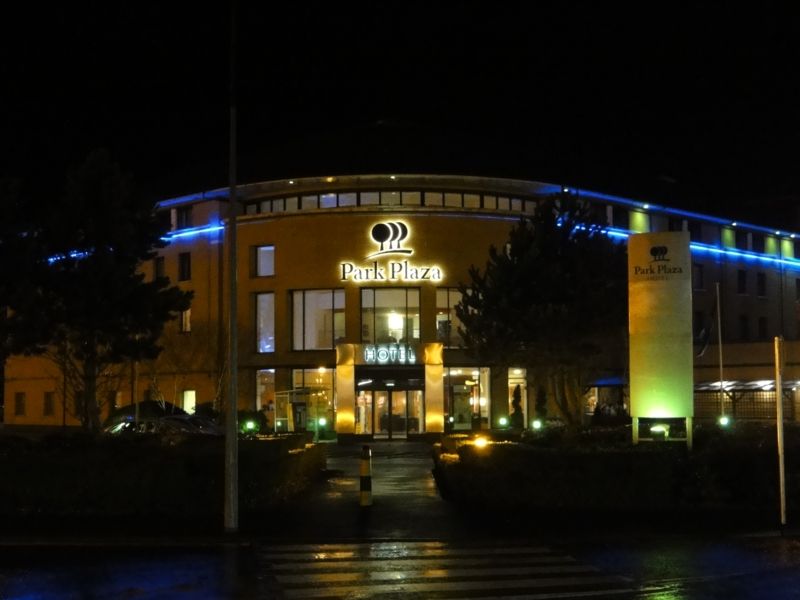 AIRLINE : AER LINGUS
ROUTE: BFS - FCO
DATE: 05/FEB/2011
CLASS: ECONOMY
FLIGHT NUMBER : EI 068
AIRCRAFT REG: EI - CVB
SEAT : 29A
AIRCRAFT : AIRBUS A320
We got up and headed over to the terminal building to check in . Certainly was nice to be just opposite the terminal.
After checking in at the SSK we dropped our bags off at the desk. The whole process took only a few mins.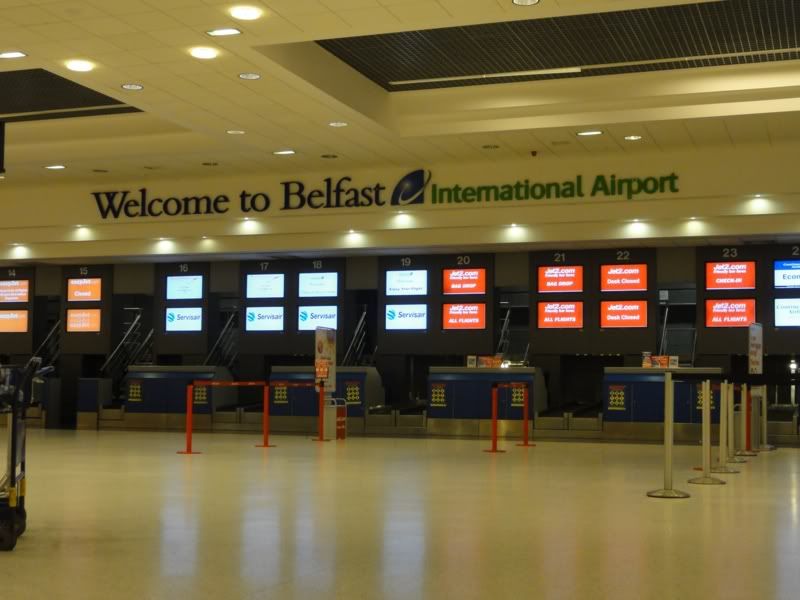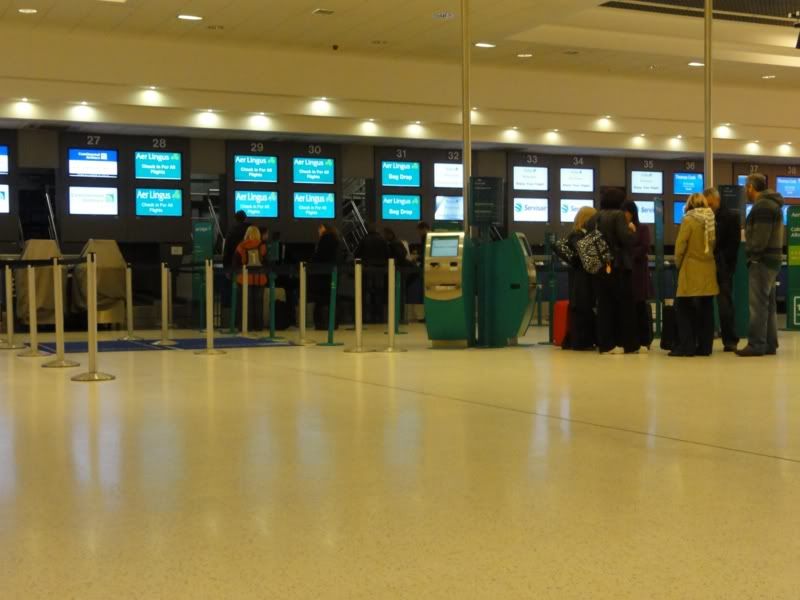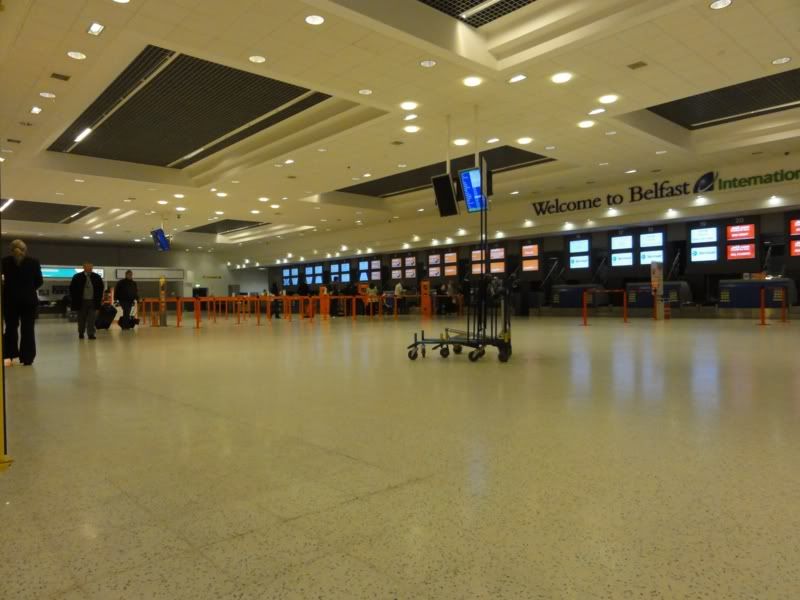 After that time to go through security which was busy enough and took a while to clear.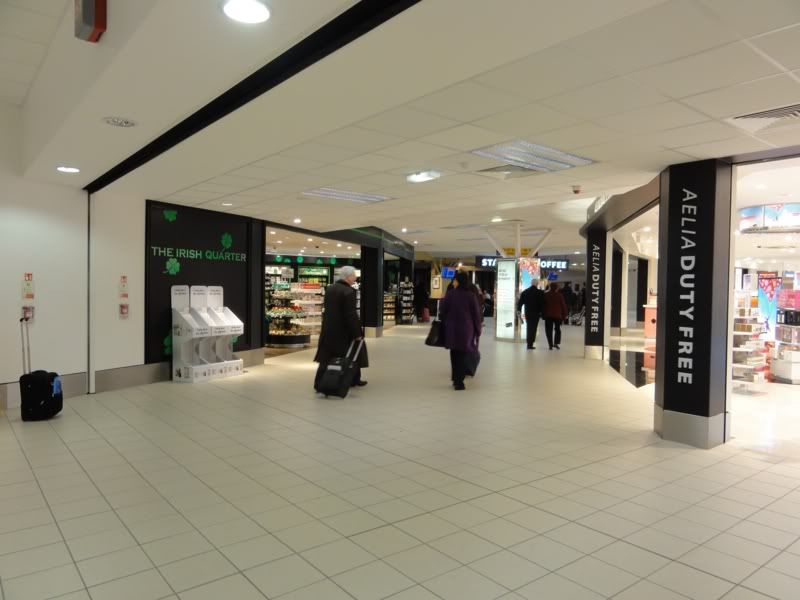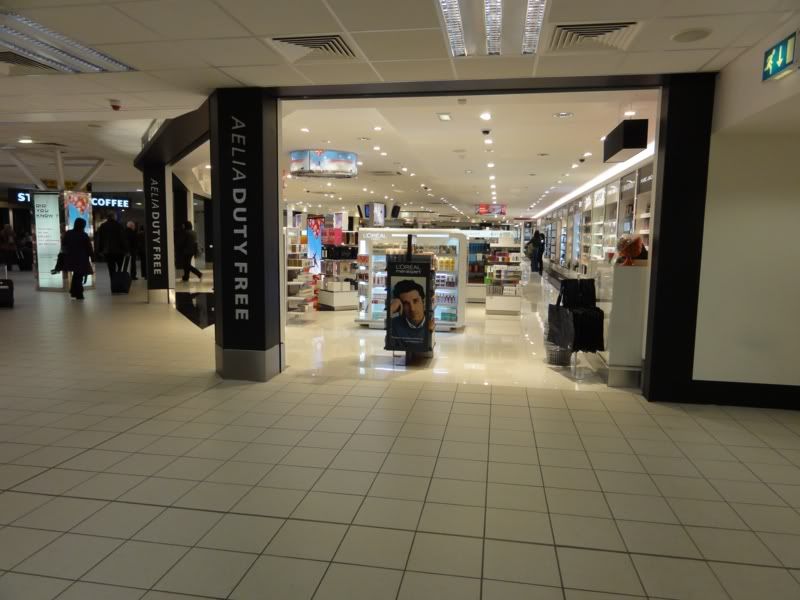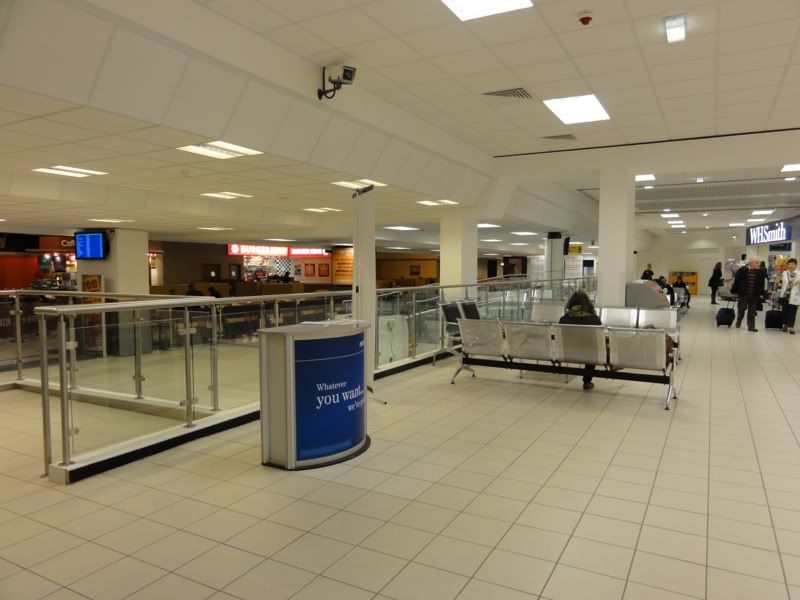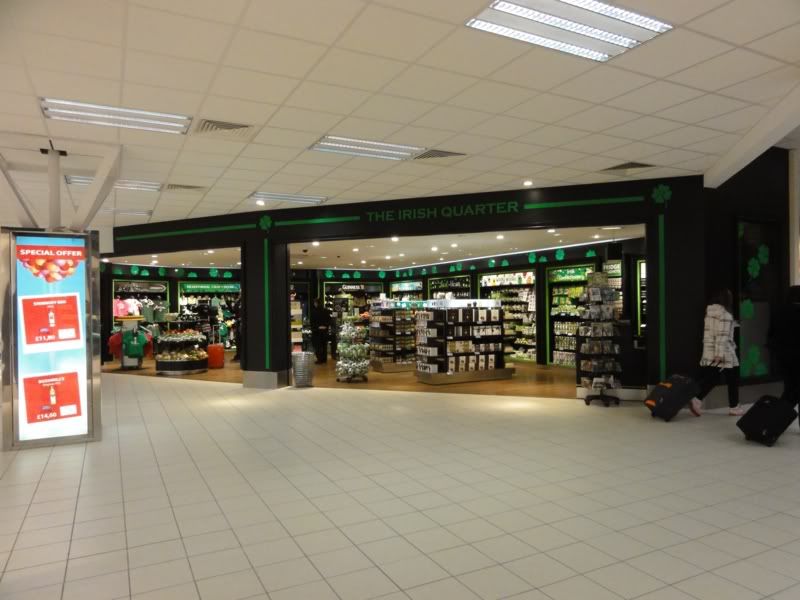 Time to check out the lounge :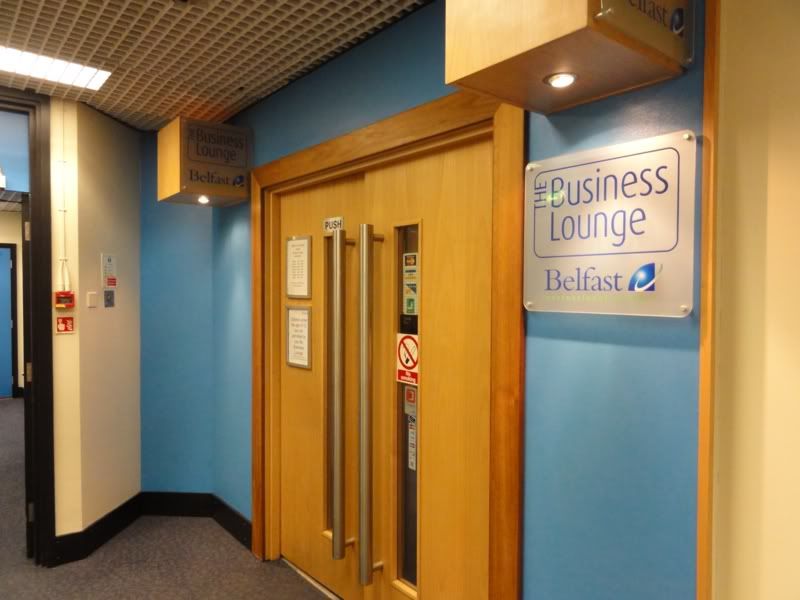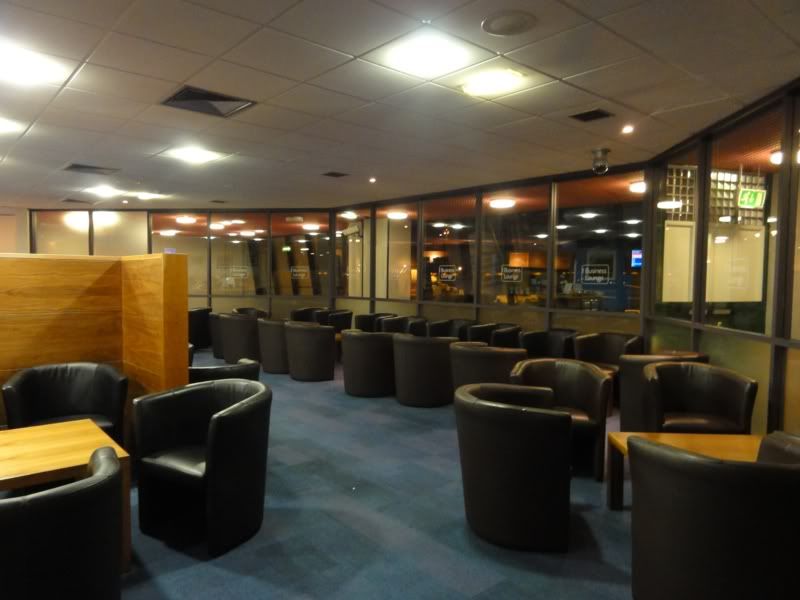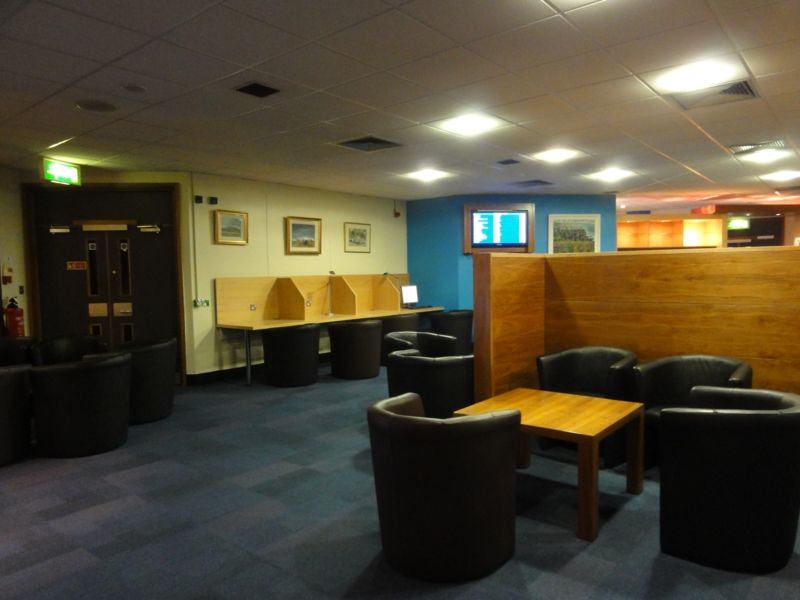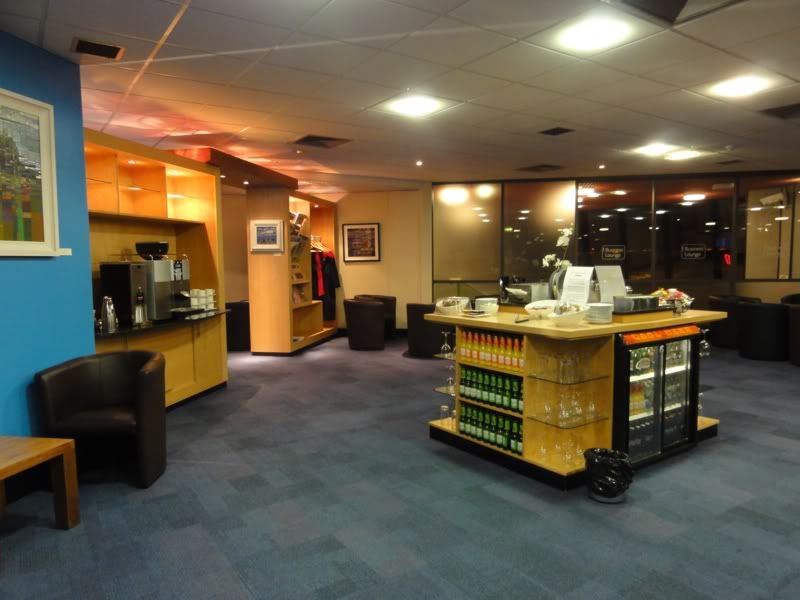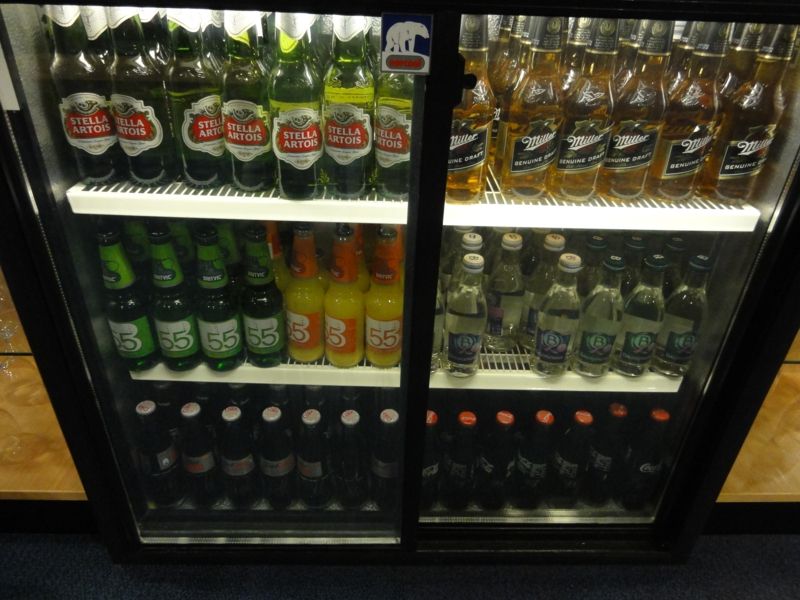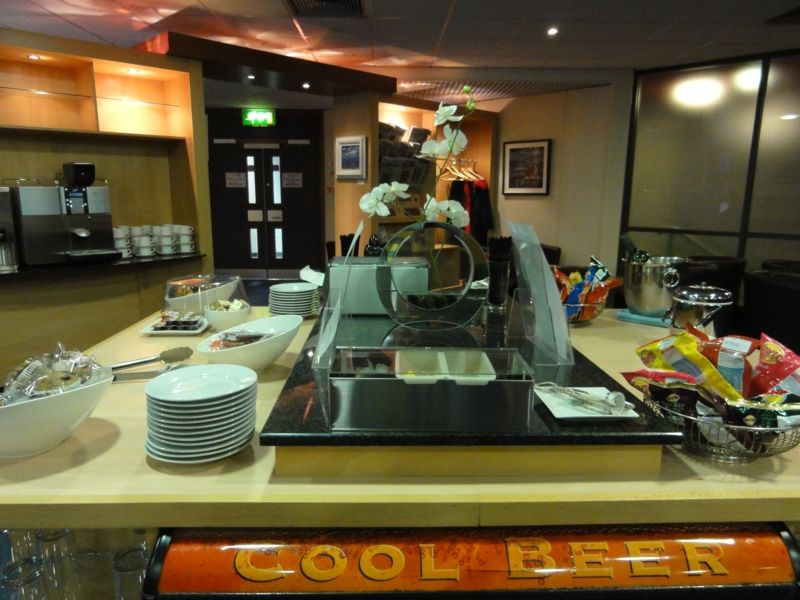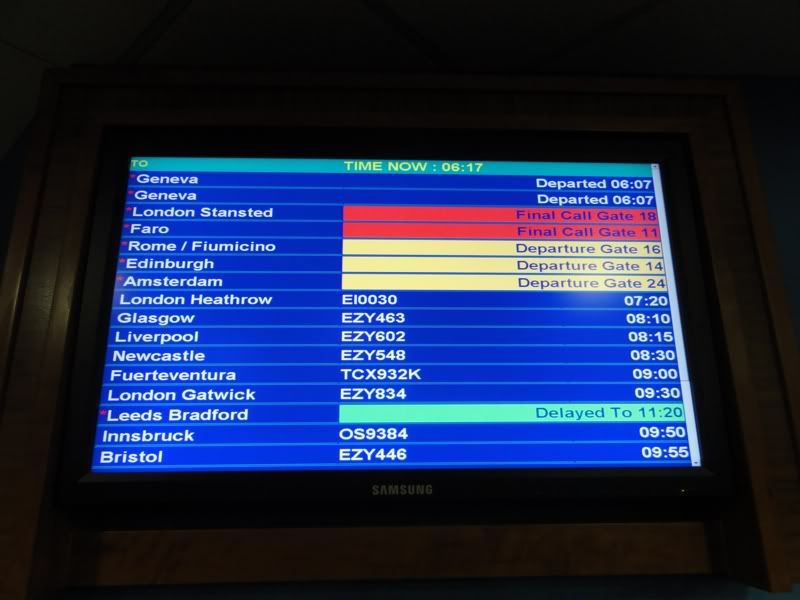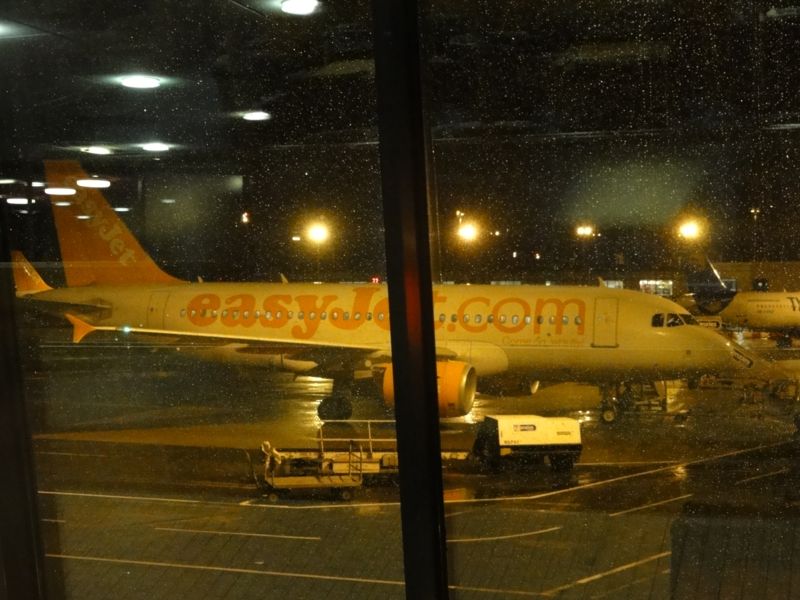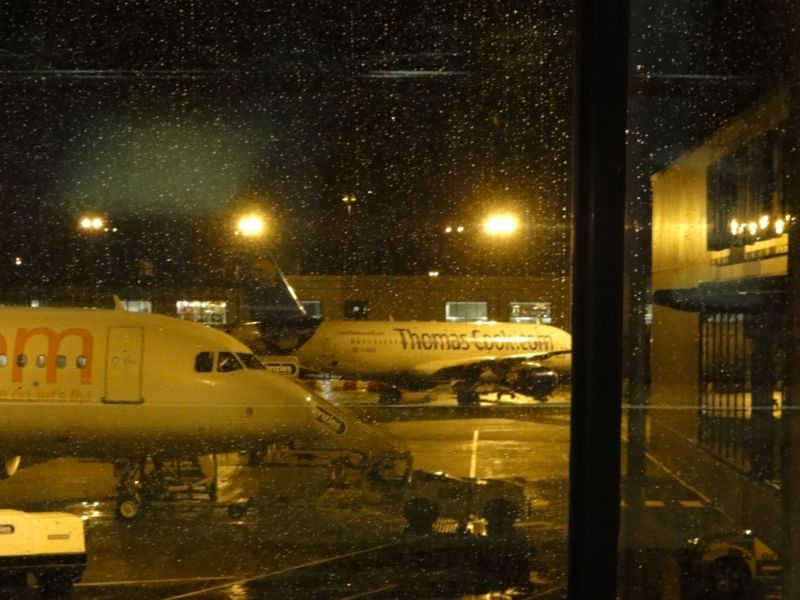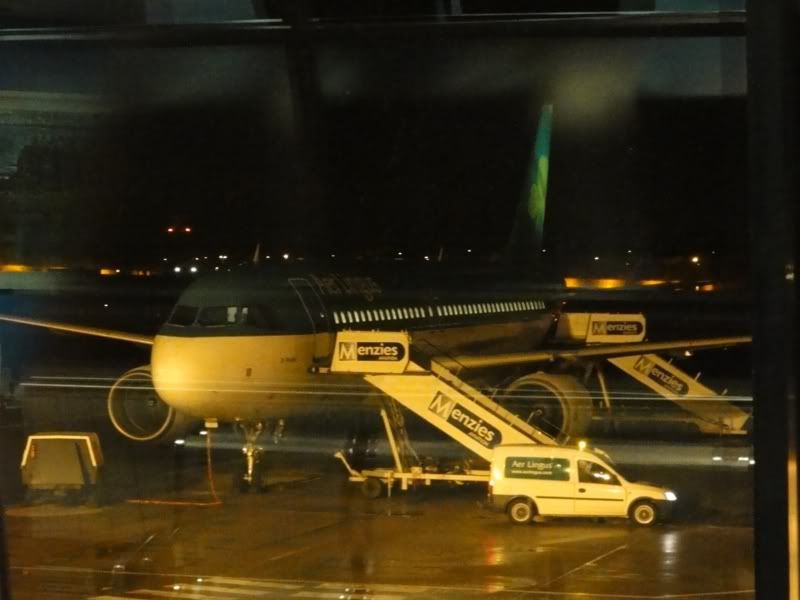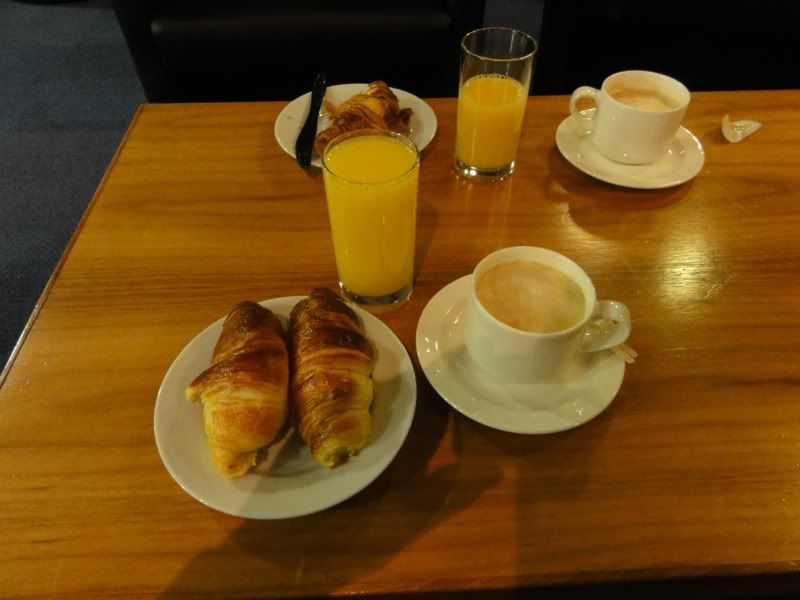 Soon it was time to head to the gate where shortly after a 45 mins delay was announced due to crew issues. Not a big deal really and the time passed by and soon it was time to board.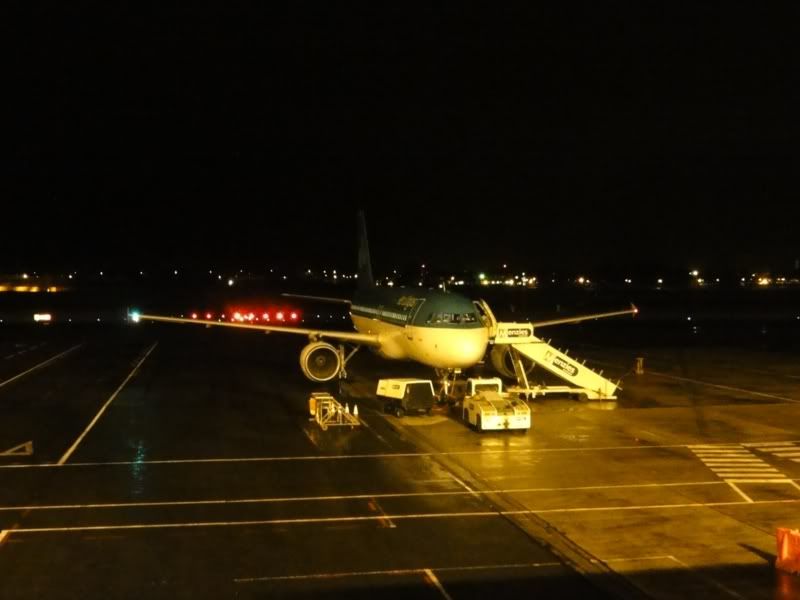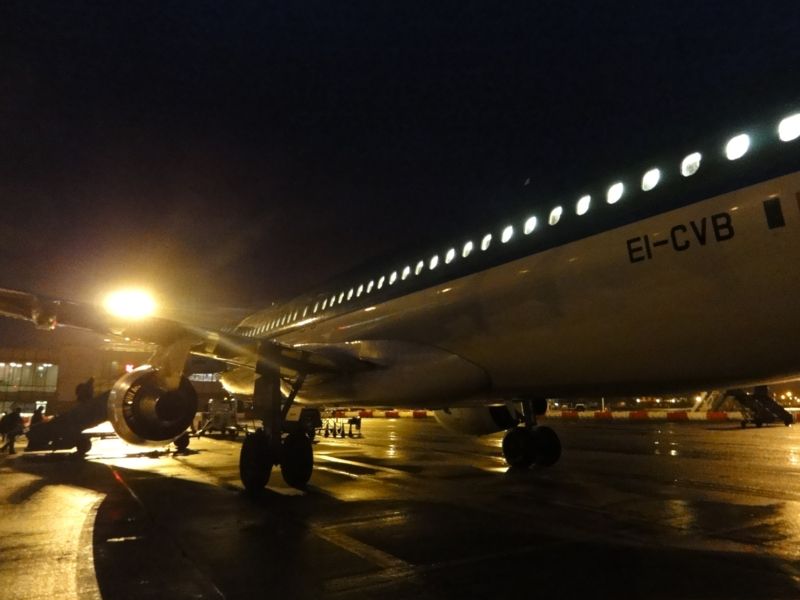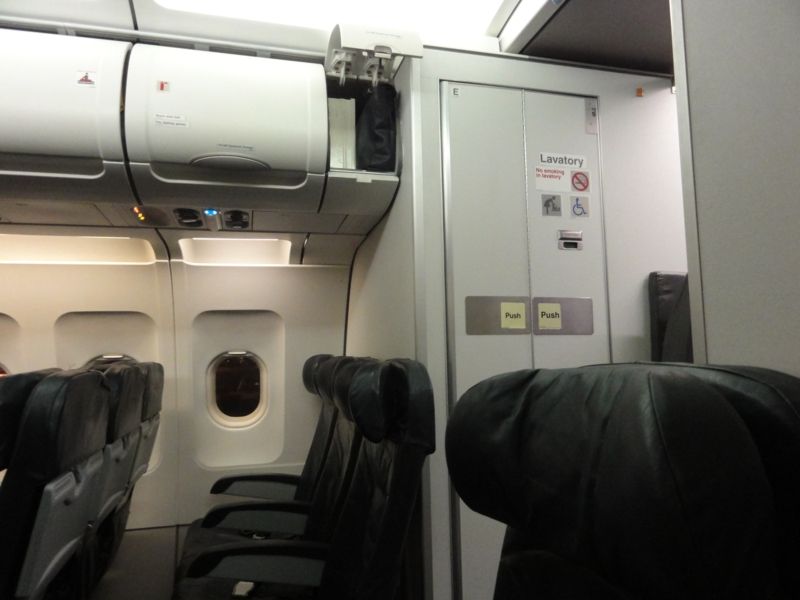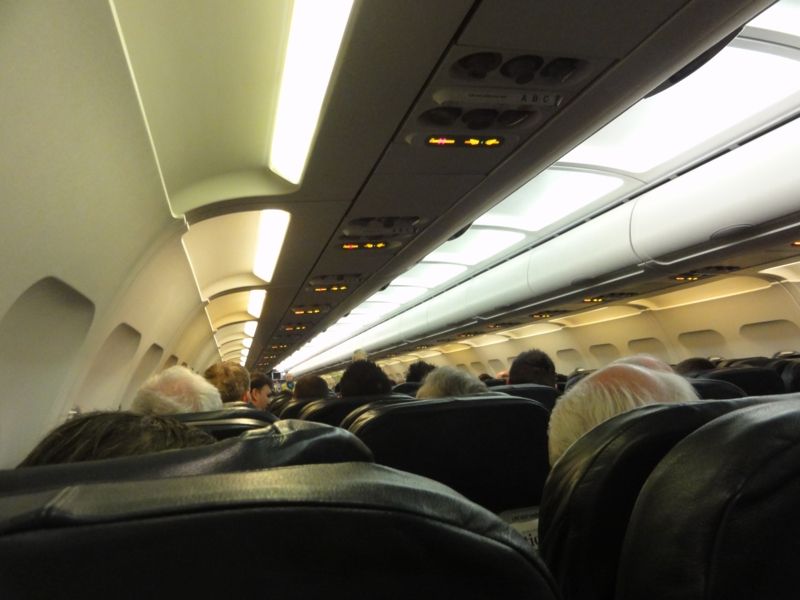 Once onboard the Pilot came over the PA and gave us some information before the crew did the safety demo.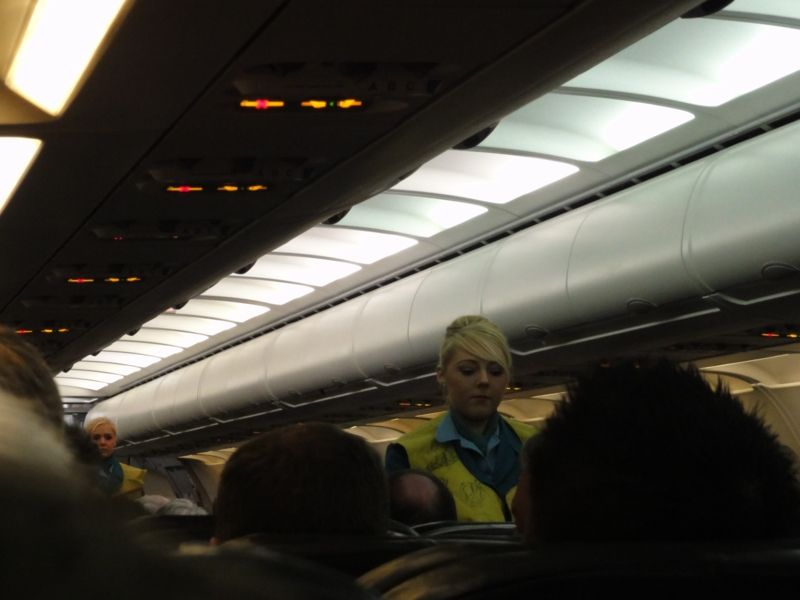 We then made our way to the runway for take off.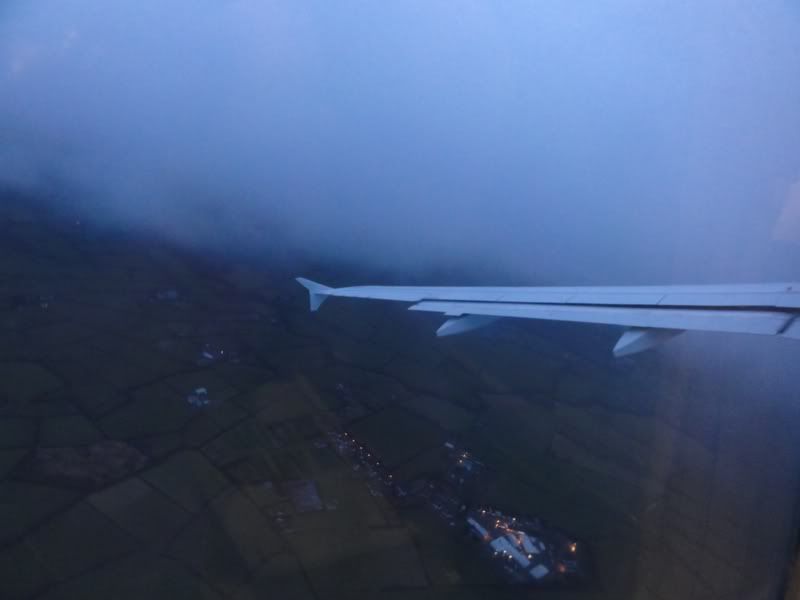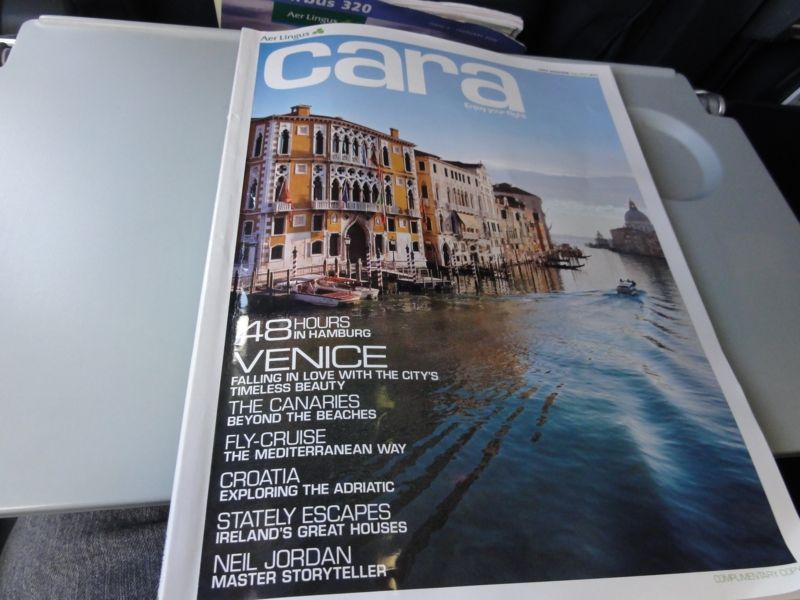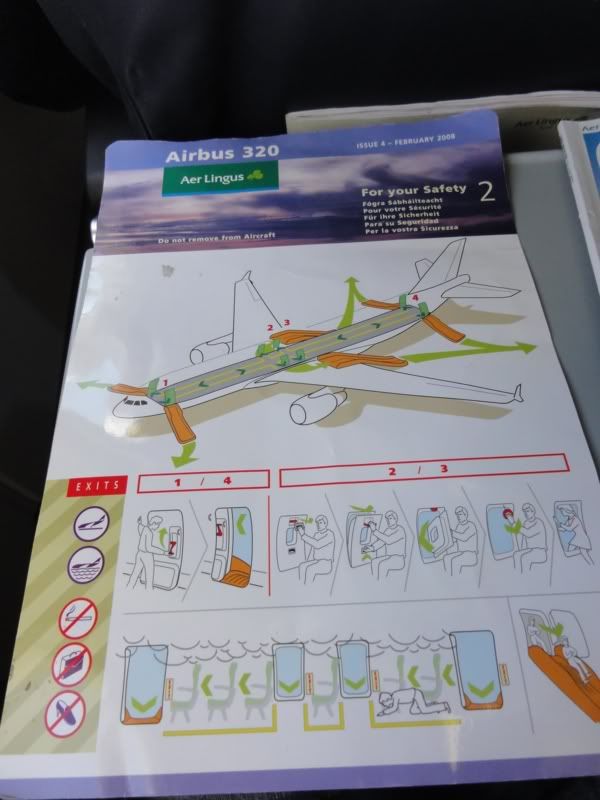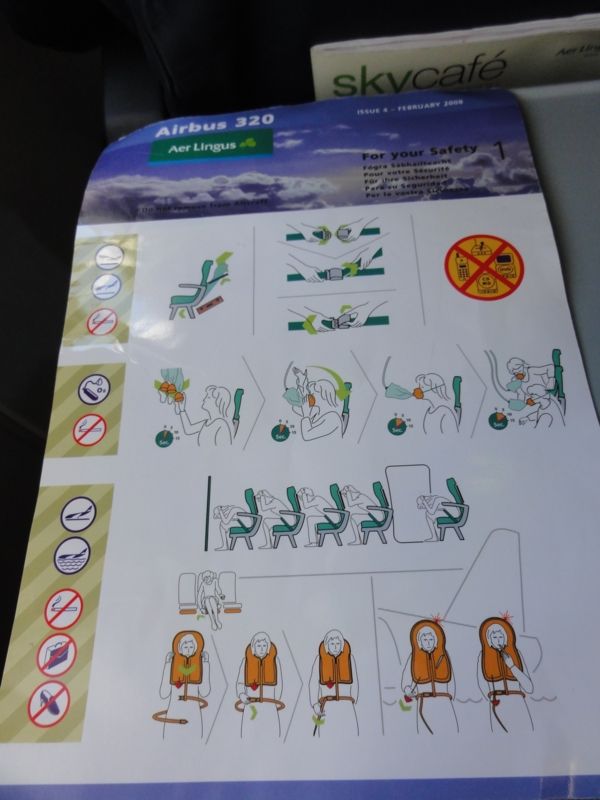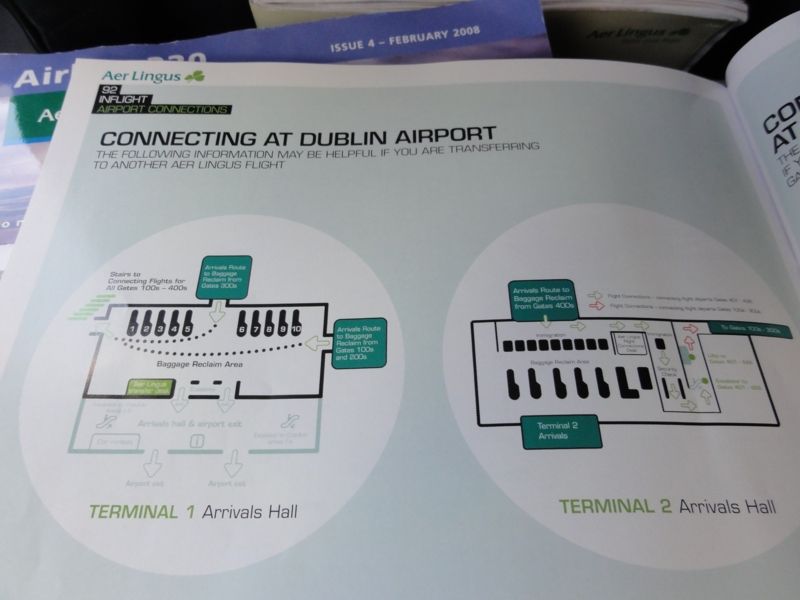 Once airbourne the crew came around with the BOB service . We both opted for the breakfast.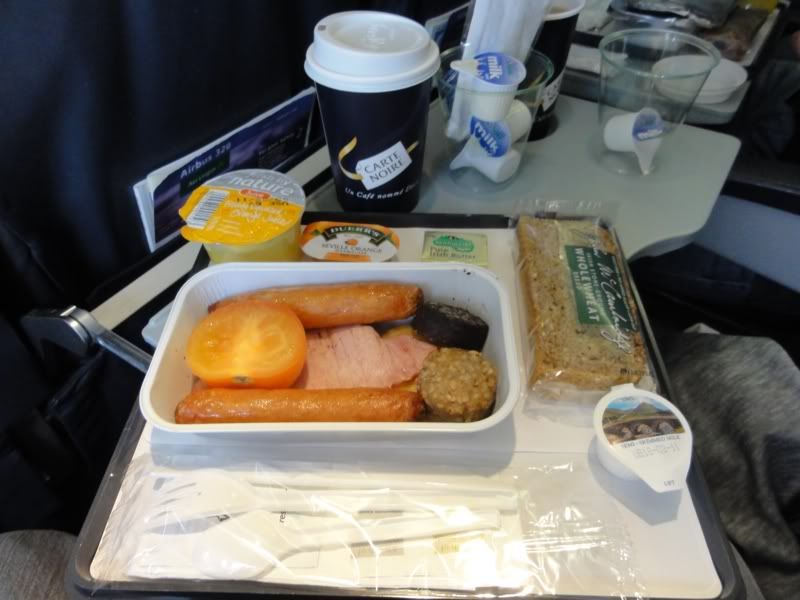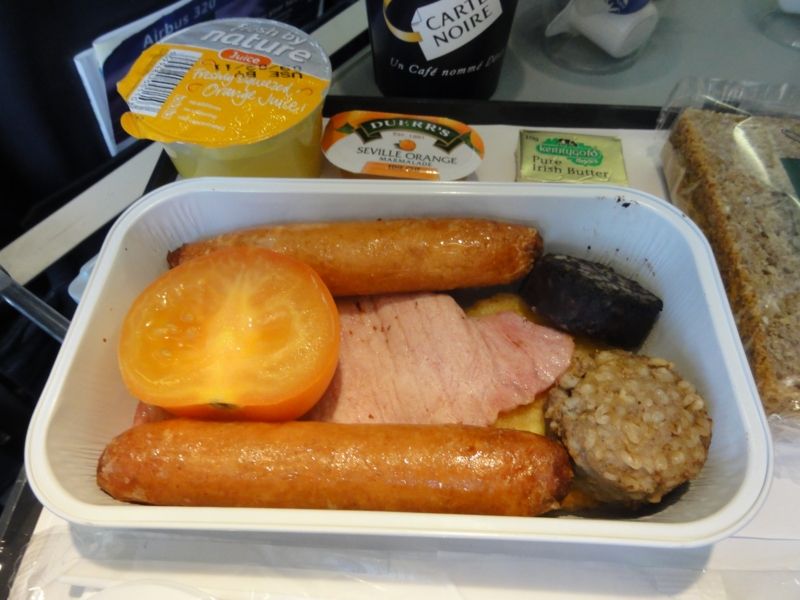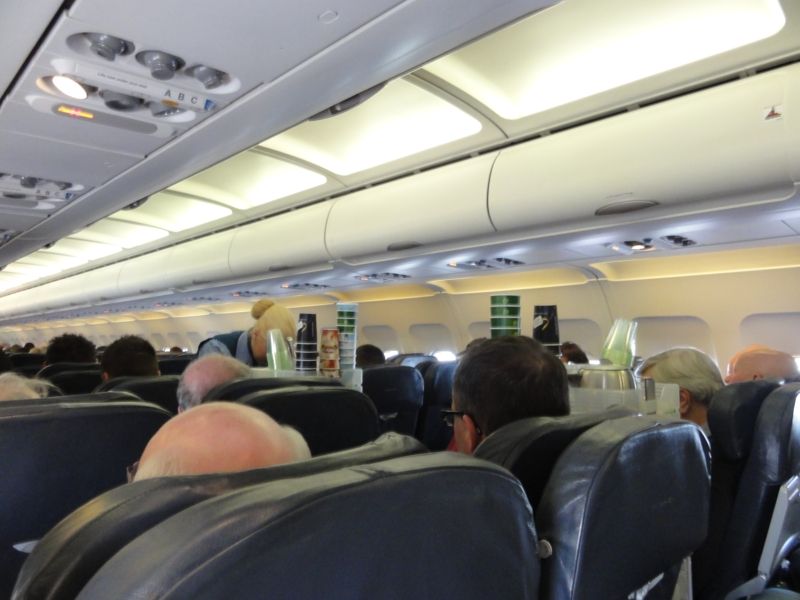 Some snowy scenery: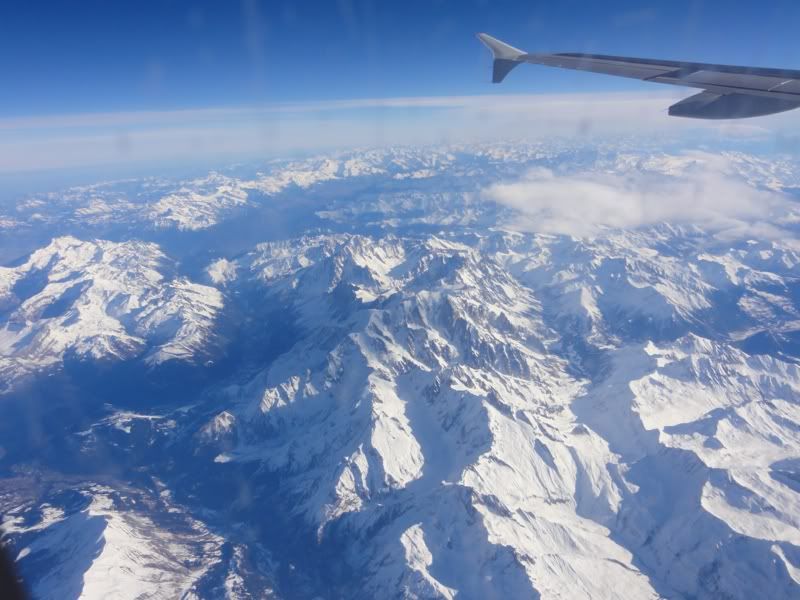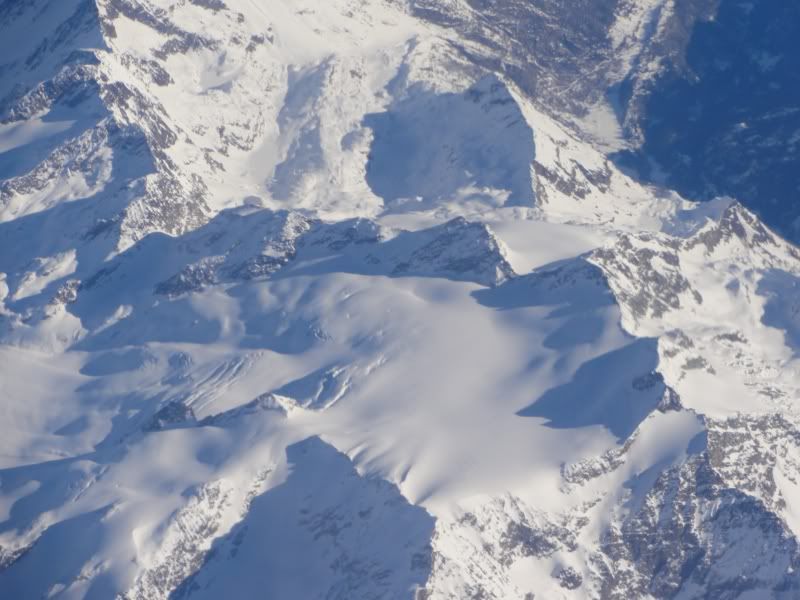 Soon time to decend into Rome :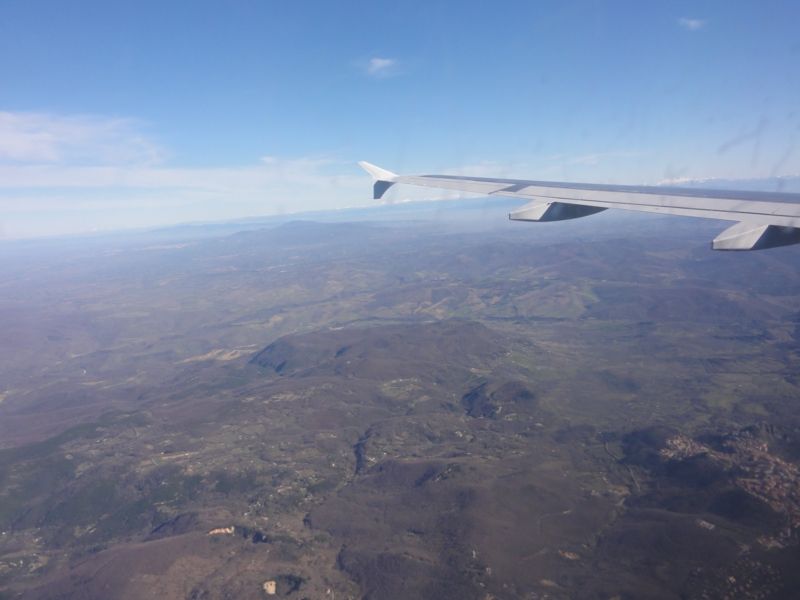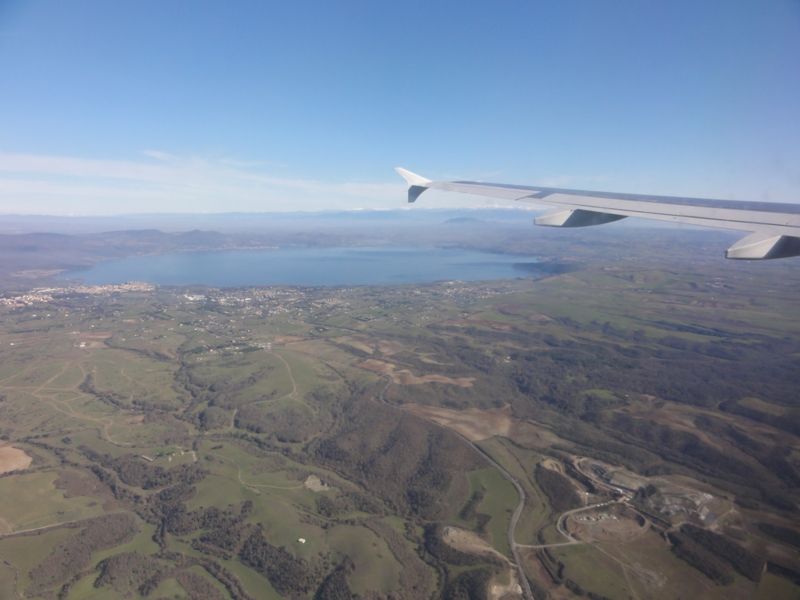 Nice to see some AZ widebody metal :