2nd TR: STR-CDG-ORY-LCY / LHR-CDG-STR on AF in Y
--- OUTBOUND LEG ---
Hello and welcome to my second trip report!
WARNING: This is a long TR. Four parts: Thread-op & replies 1, 2 & 3. 452 photos.
***BACKGROUND-INFO:***
Before I wrote my
first TR
in July 2010 which was just a test-run for this TR I read on the General Aviation forums that AF would be deploying the A380 on the CDG-LHR-CDG route, so I was eager to fly the whale on a cheap inter-european flight. As I have never flown into LCY either, and wanted to try it I thought I could combine both flights into one trip. Additionally I have never been to London, so the whole trip seemed to be a great long weekend-trip.
I booked the flights via the AF website and payed 170 Euros for all flights. I didn't like the fact that I had to transfer between CDG and ORY, but that was the price I had to pay for this "unique" routing.
After booking my flight I searched for a cheap hotel with 3 stars or more and found the Sheraton 4-star hotel near LHR for just above 100 Euros for three nights. Step 3 was to book my train connections in advance, so I booked one Heathrow Connect one-way ticket for Friday evening and two round-trip tickets for Saturday and Sunday. Hotel and HeathrowConnect combined it was still much cheaper than to book a good hotel in inner London.
***PRE-FLIGHT:***
On Friday morning I got up at 07:00 AM, packed and got into my car at about 08:00 AM. I arrived at STR about one hour later and parked in the P2 parking garage for mid-term parking. After a 5 minute walk I arrived at the terminal area on departure level.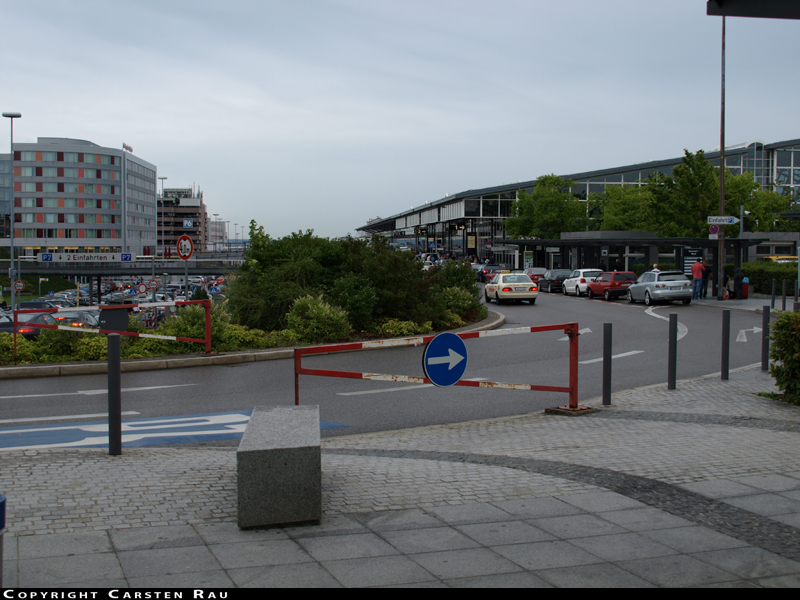 I proceeded to Terminal 3 to the AF express self-chech-in and realized checking in online would have been smarter. I only got an aisle seat and could not check-in for my 2nd flight from ORY to LCY.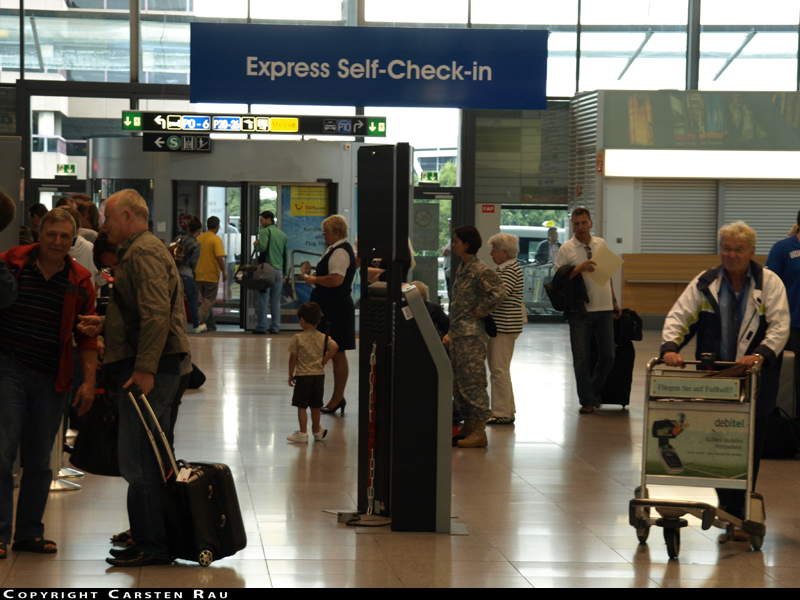 While checking in an AF agent came to me and told me a had to get a approved-carry-on badge for my bag, so I had to go the AF counters.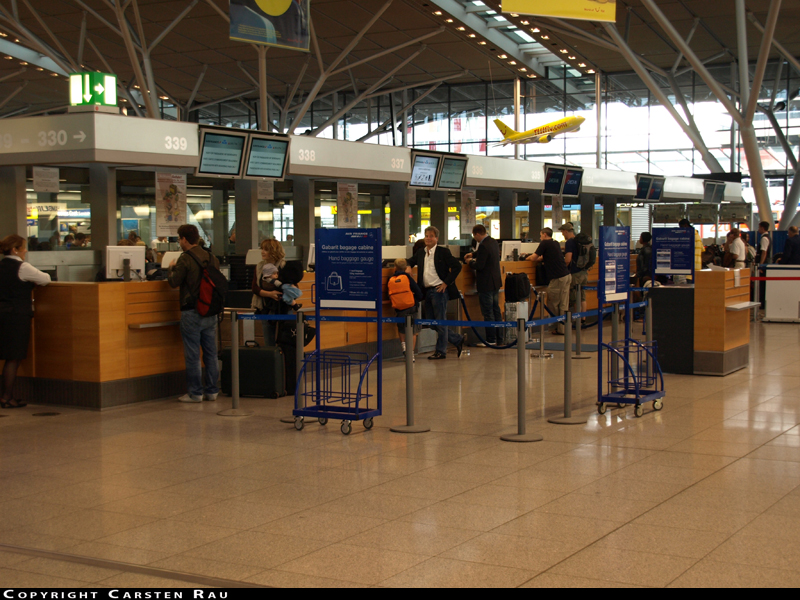 Security took me about 10 minutes which is a rather long time for STR. It was the first time they wanted me to put my parfum into an extra bag, so I had to buy one.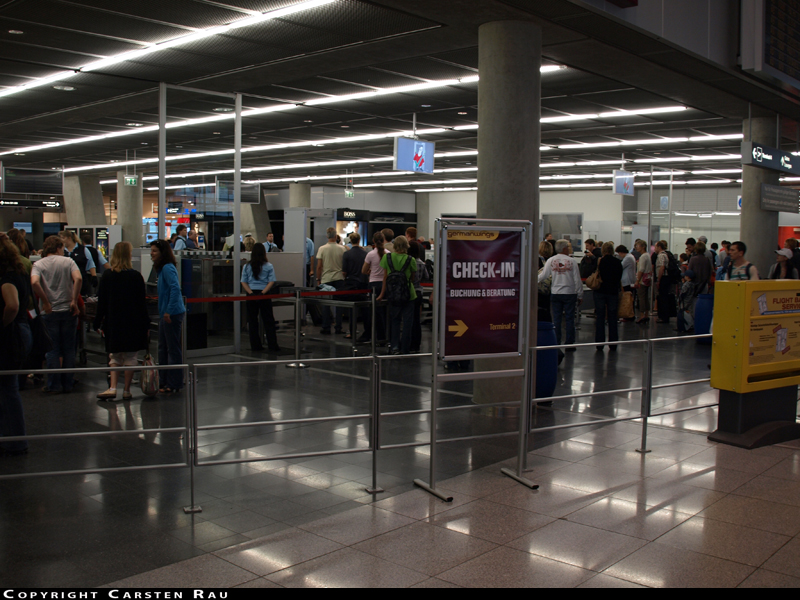 After security, view towards Terminal 1 and 2: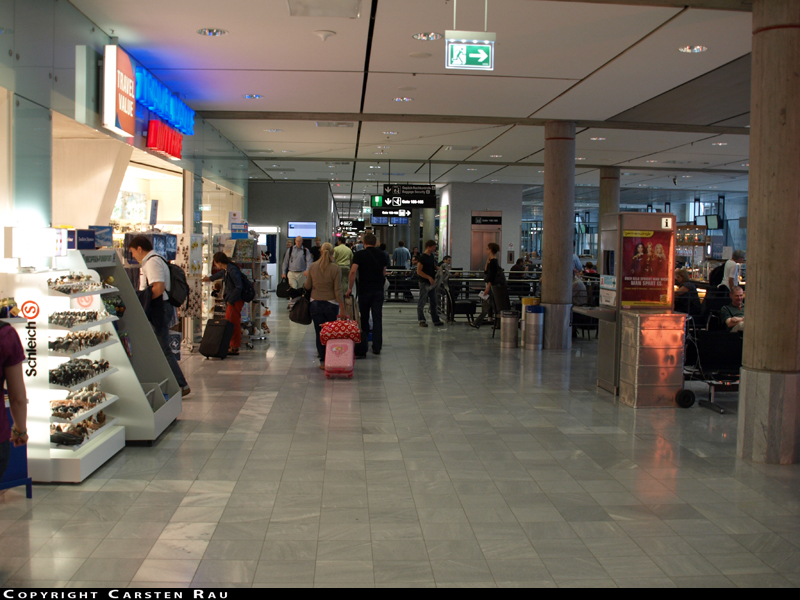 Boarding area: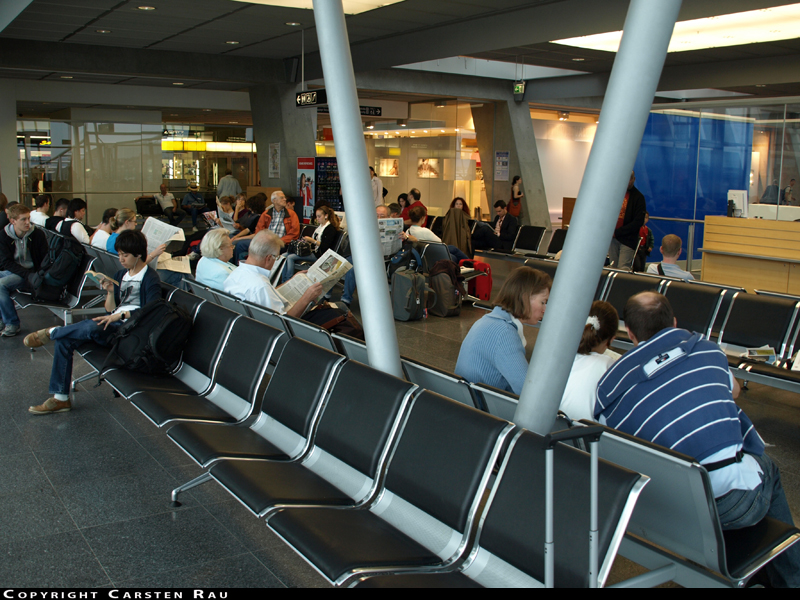 The A318, never flown this type before. Btw this TR will feature 3 new types for me on 4 flights.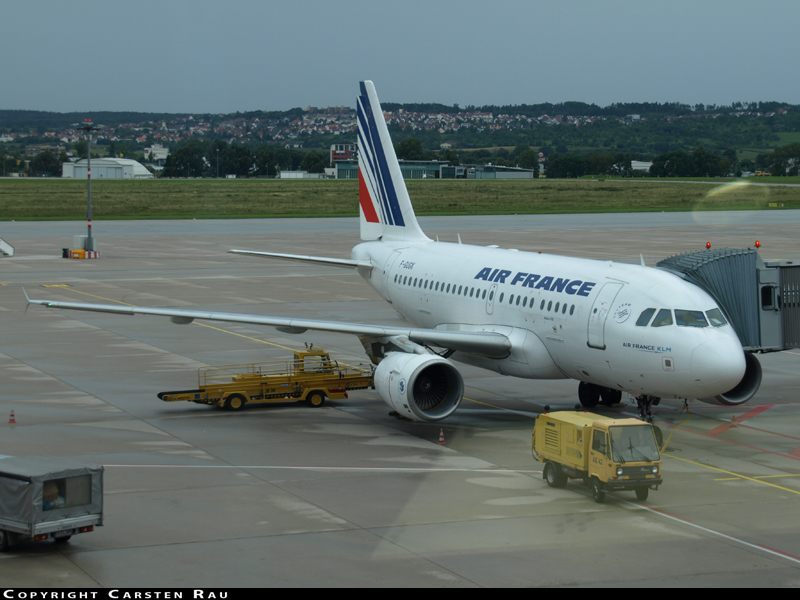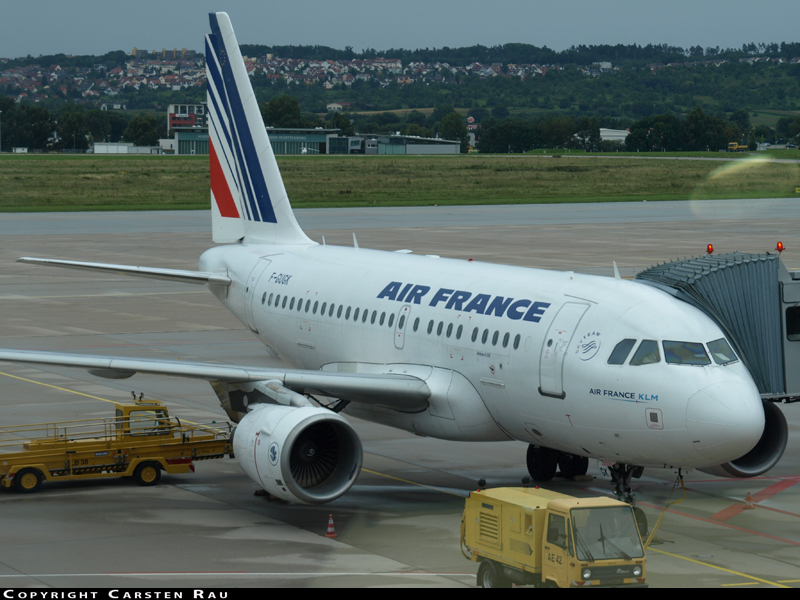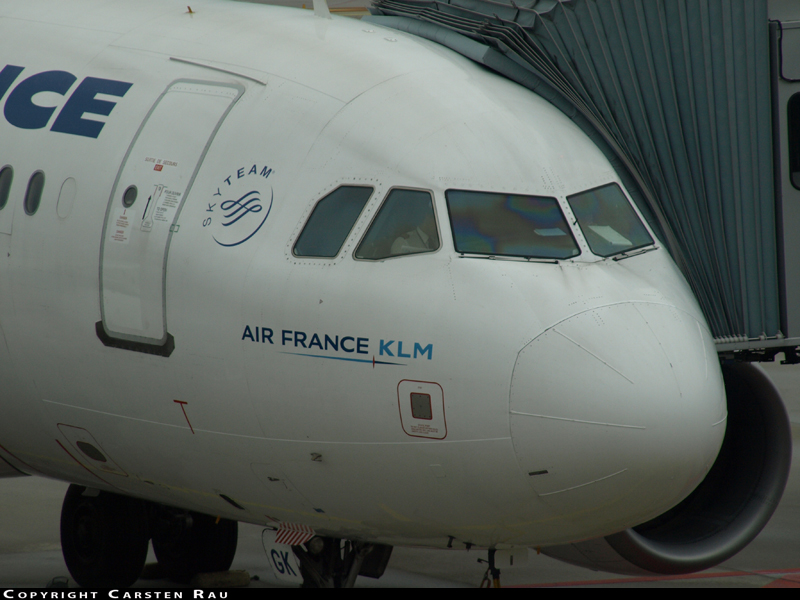 Germanwings A319: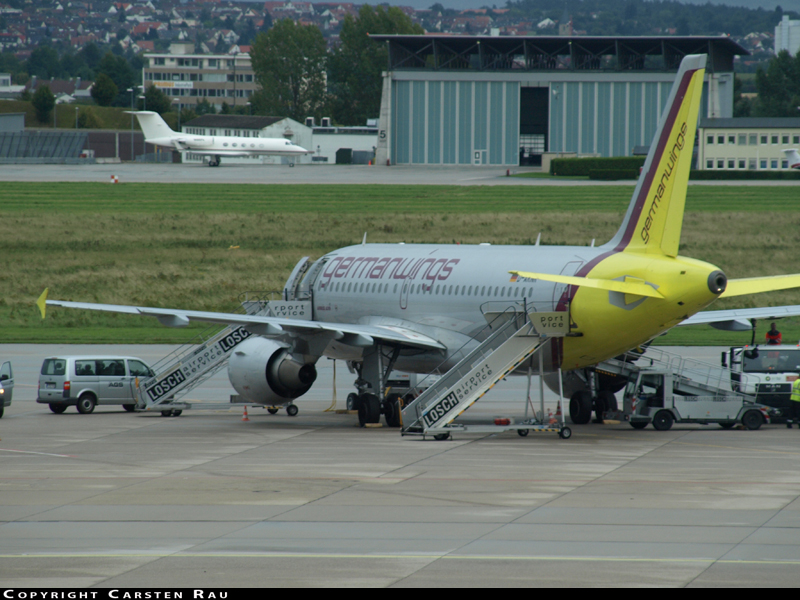 Information screen: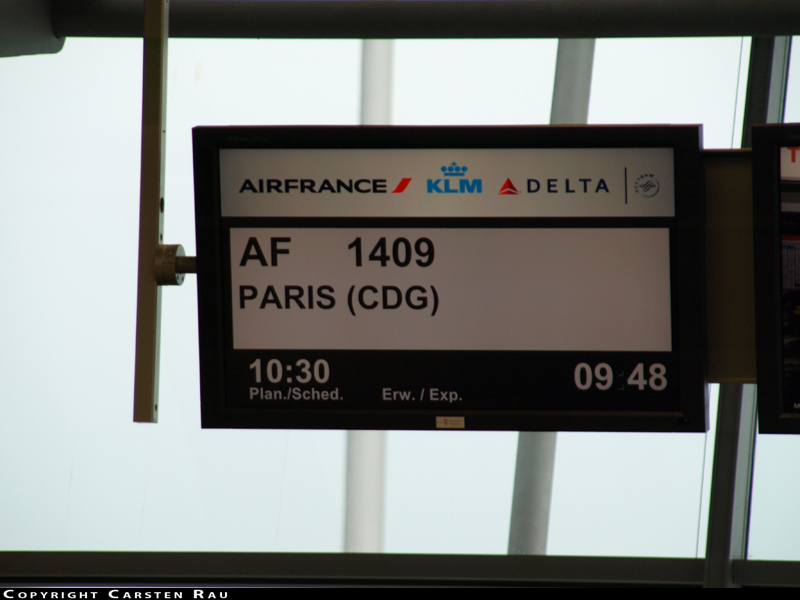 ***FLIGHT 1:***
Date: 27 August 2010
Airline: Air France / AF
Flight: AF 1409
Aircraft: Airbus A318
Aircraft Reg: F-GUGK
Departure Airport: STR / Stuttgart Airport
Arrival Airport: CDG / Paris-Charles de Gaulle Airport
Scheduled Departure Time: 10:30 AM
Actual Departure Time: 10:50 AM
Scheduled Arrival Time: 11:50 AM
Actual Arrival Time: 12:10 AM
Class: Economy
Seat: 09D (aisle)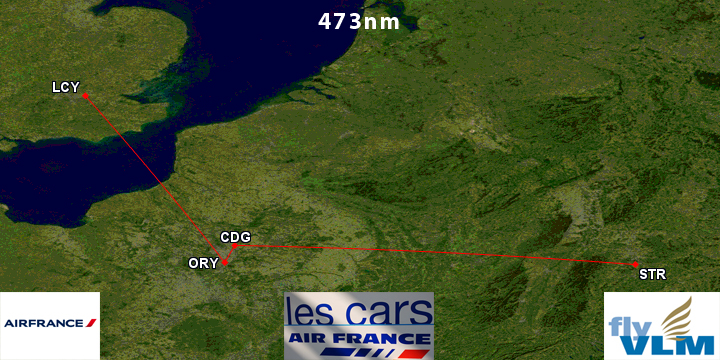 Open cockpit door while boarding: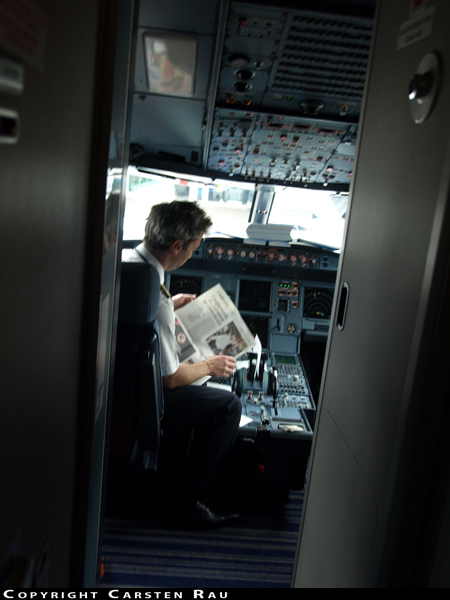 View down the aisle, we had to wait 20 minutes for push-back after boarding was complete because no available slots on the assigned airway. At least that is what the captain told us.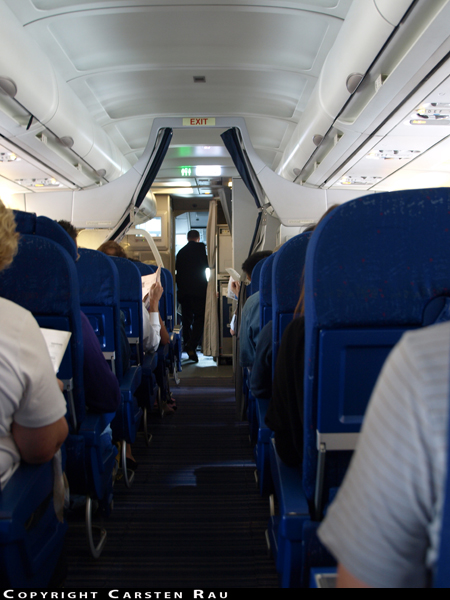 Generous legroom in the exit-row, picture taken after take-off: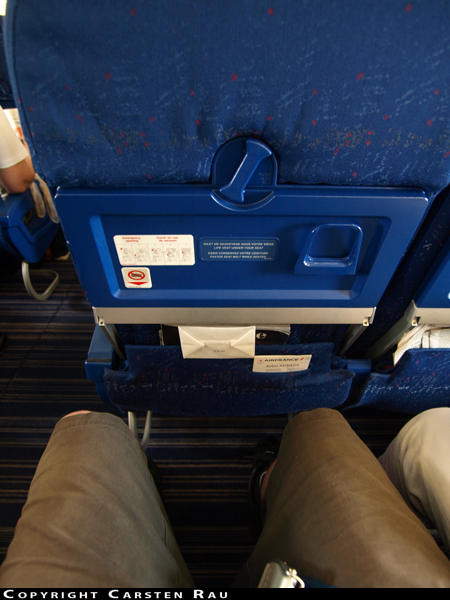 Snack and drink service: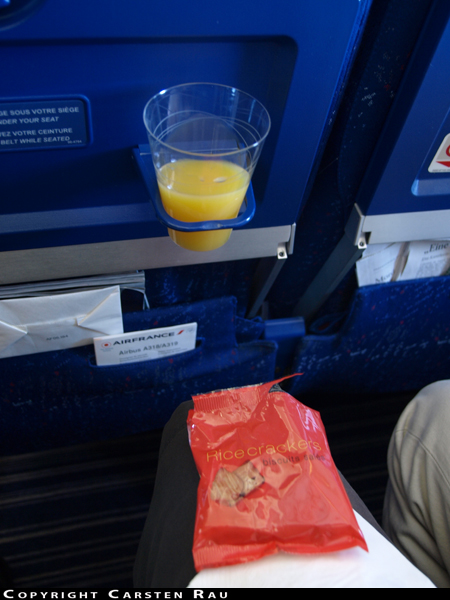 MIGHTY TASTY: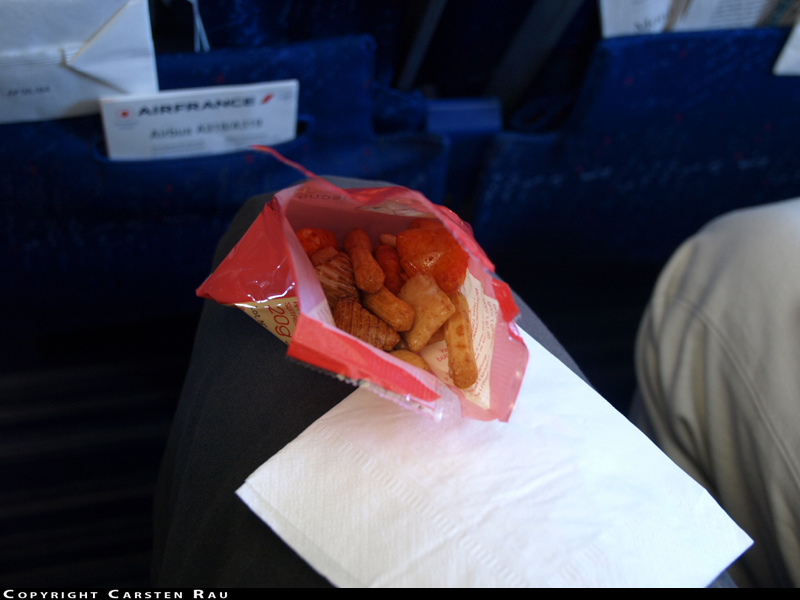 After landing we taxied about 10 minutes or longer to arrive on a hard-stand: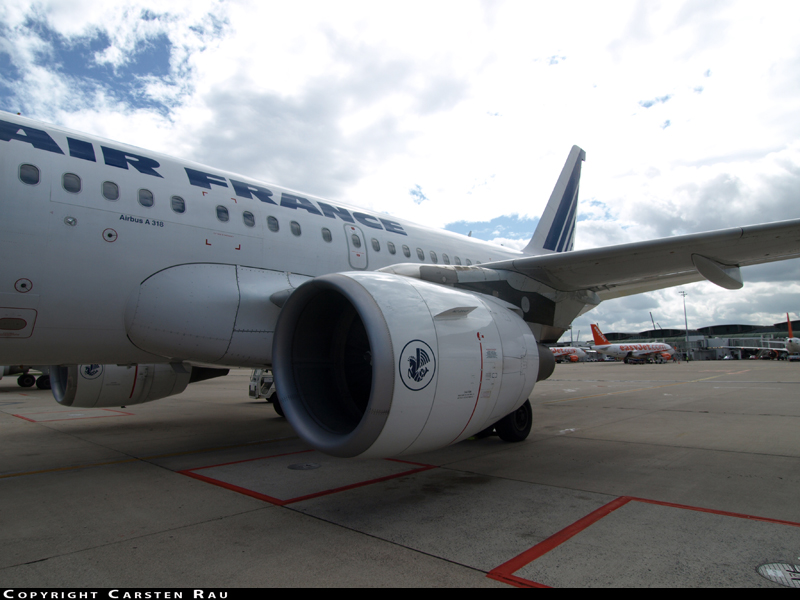 Pax deplaning via stairs: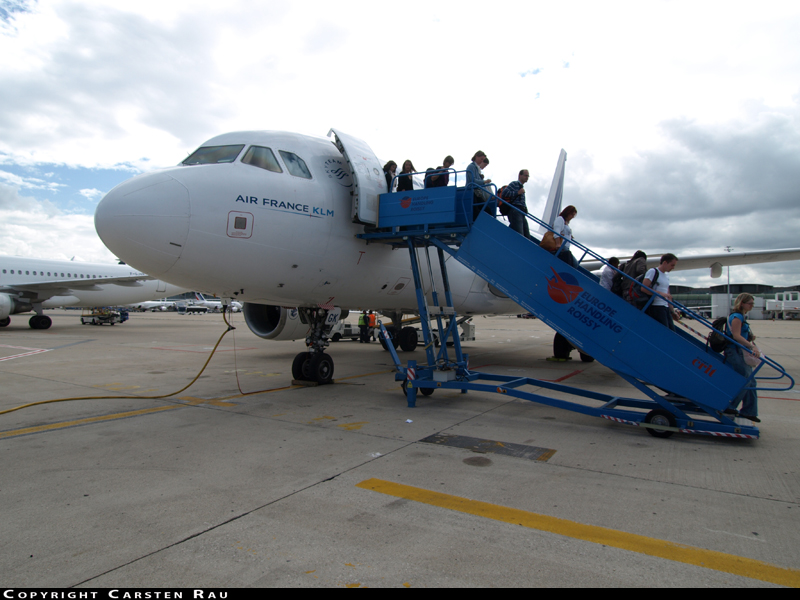 ***TRANSFER TO ORY***
Inside busy Terminal 2: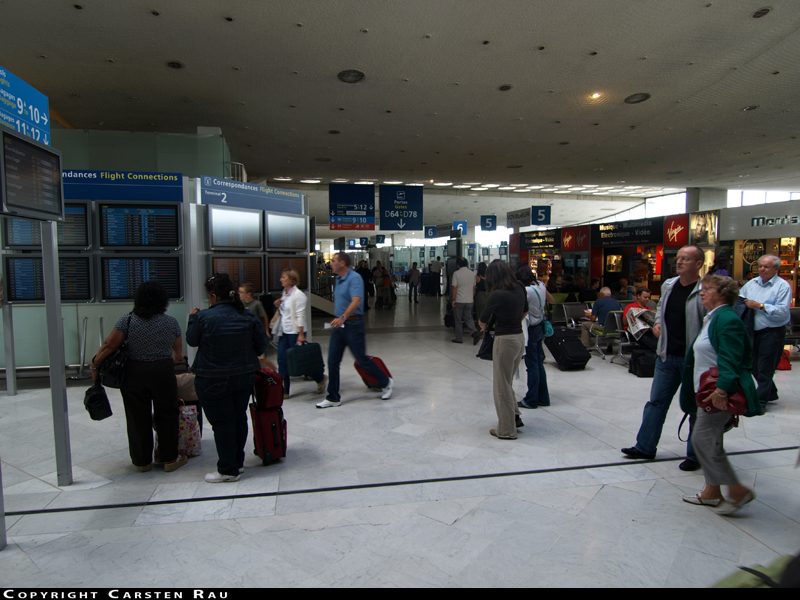 I proceeded to the AF Correspondance desk because I was told in STR I would get a free "Cars AF" ticket their for my connection to ORY. To my disappointment I was told that this is only true for pax continueing on a long-haul flight from ORY and I would have to my for the bus-ticket myself.
I left the terminal to get to the "Cars AF" bus-stop just 2 minutes away. The bus came after 10 minutes, I bought my ticket from the bus driver and searched for an empty row. What came now was an unbelievable scandal. How can AF take 20 Euro for a 40-minute drive from CDG to ORY and offer a seat-pitch of about 25" ??? I had no room left between the seats, my knees were hurting after we arrived at ORY. I advise everyone to take the metro/tube/underground between CDG and ORY.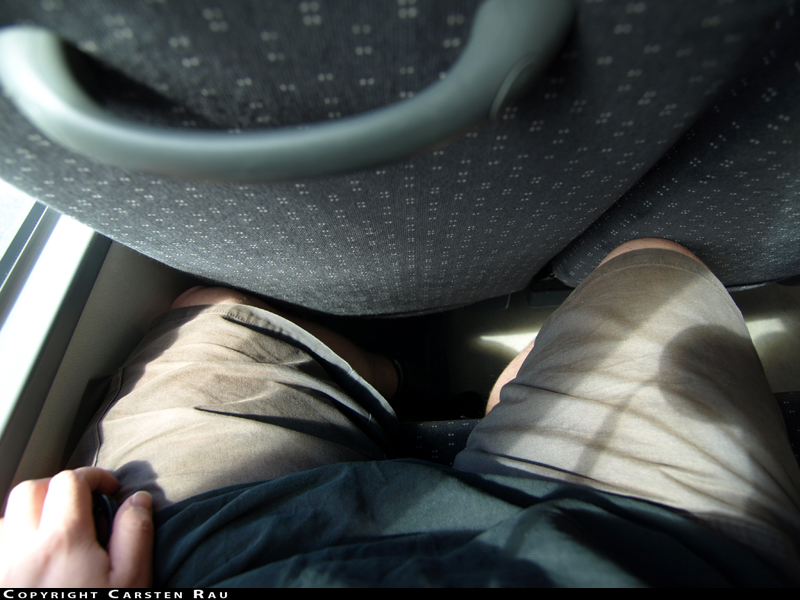 That seat didn't stay empty, bus had a load factor of 100% after we left the last bus-stop at CDG.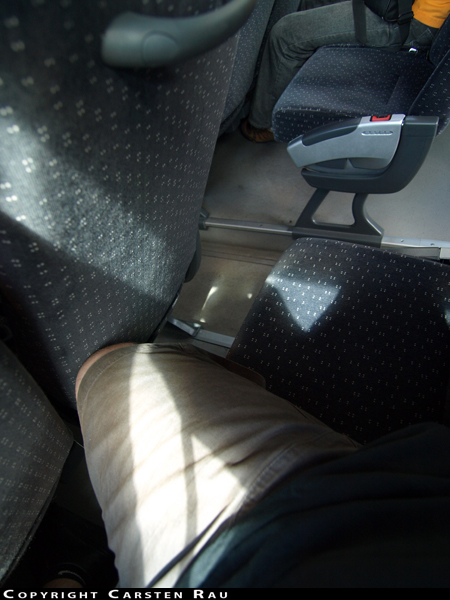 Full bus: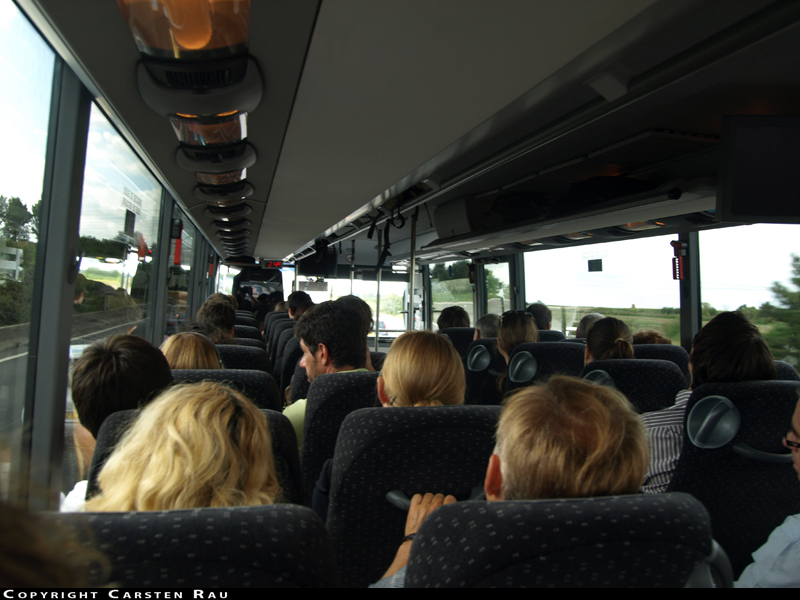 Traffic on the motorways around Paris: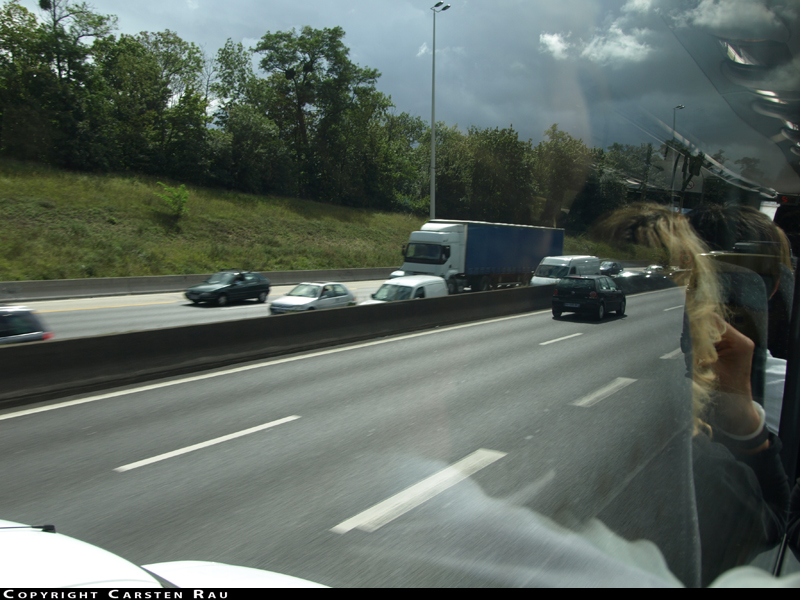 ***PRE-FLIGHT:***
Self-check-in machines at ORY just printed out a piece of paper which advised me I had to check-in at a check-in-desk. As some hundred tourists to Carribean destinations wanted to check-in at the same time, I first thought about waiting the 20 or 30 minutes in the extreme slow moving queues.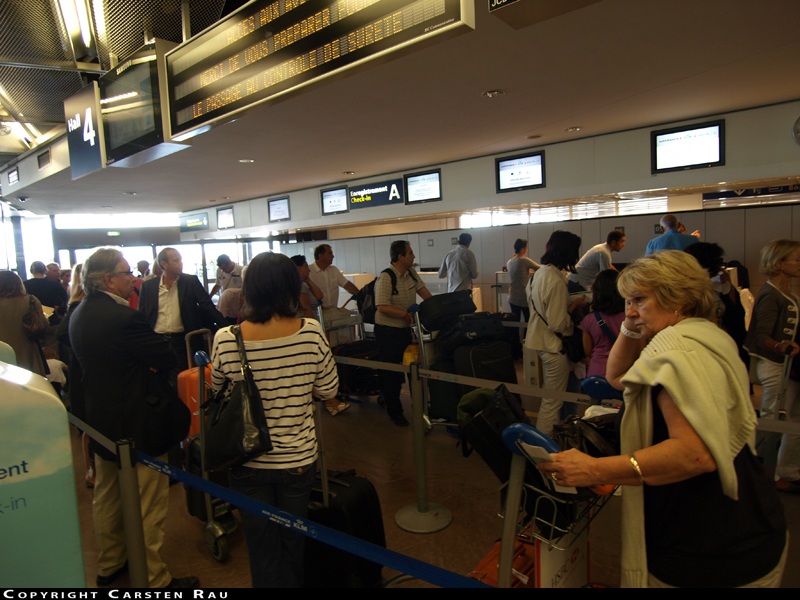 That was when I discovered that there were more check-in desks at ORY "Hall 03" (I was in "Hall 04", about 100m/yd away). Too bad the desks all had closed already for a flight leaving in about 10 minutes, just one biz-class check-in was open, so I tried my luck and the agent gave me my boarding pass without having to wait an endless time at the economy check-in desks. Strike!
I went through security and wanted to take a picture from the small check-point, but a police officer told me that it is forbidden in France. So I bought something to drink and searched for a seat near the windows to watch the arriving and departing aircraft as I had to wait short of 2 hours till departure.
The Fokker 50 of AF CityJet opr by VLM which would take me to London later this day: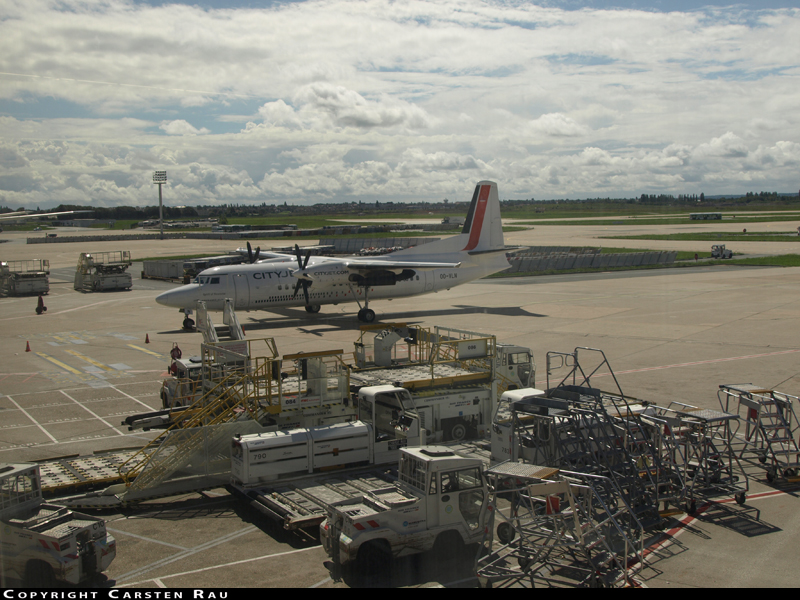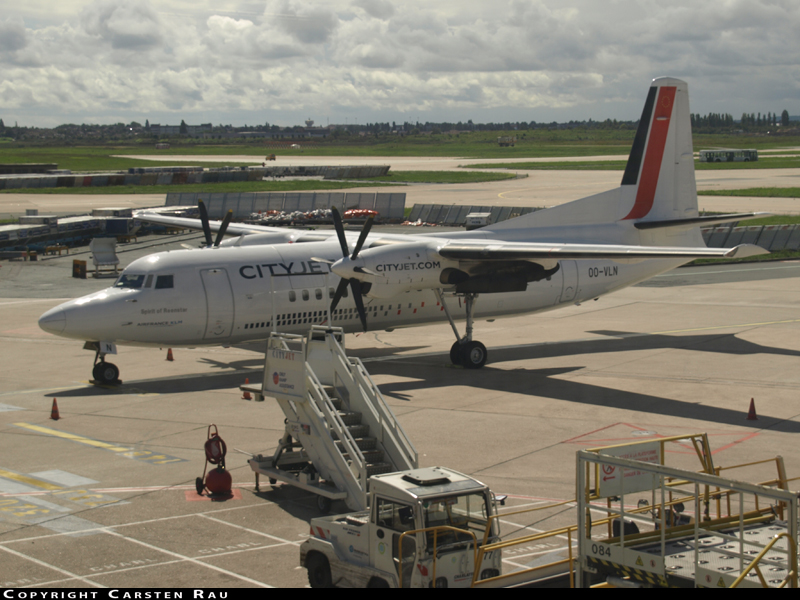 Both boarding passes: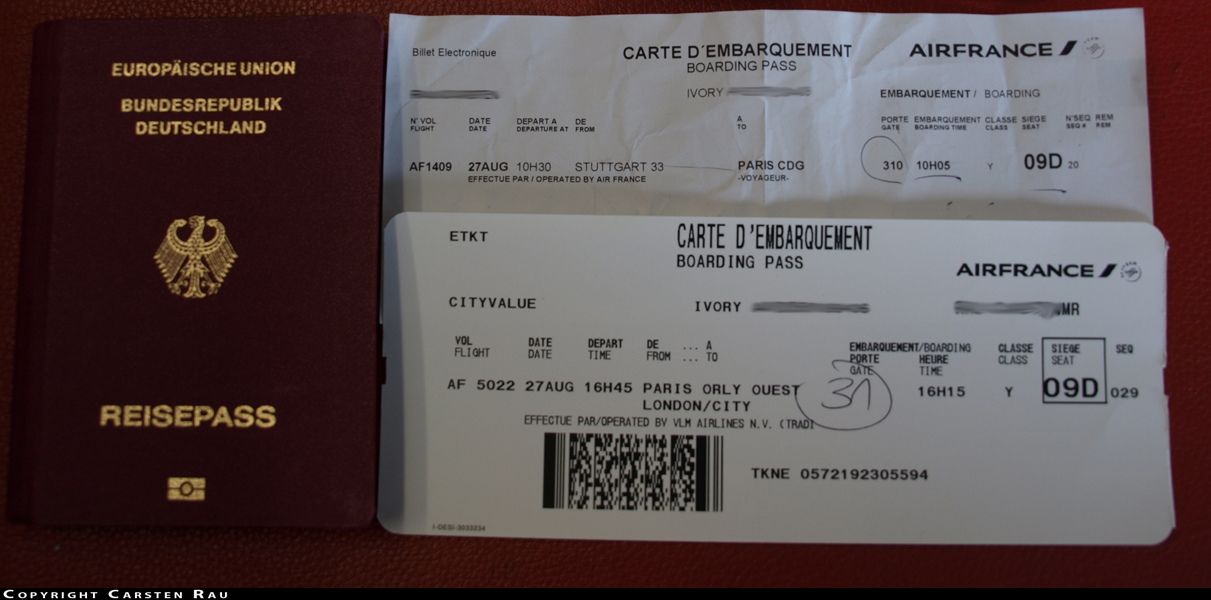 More spotting pics: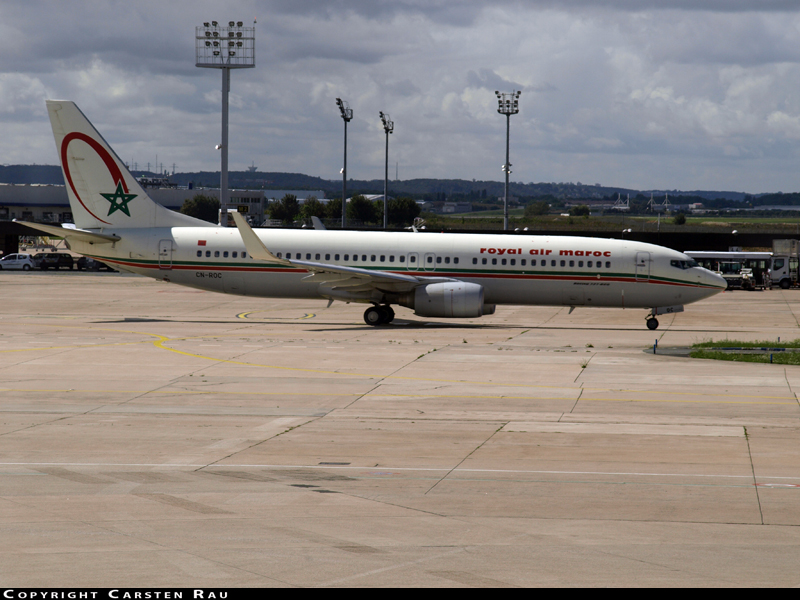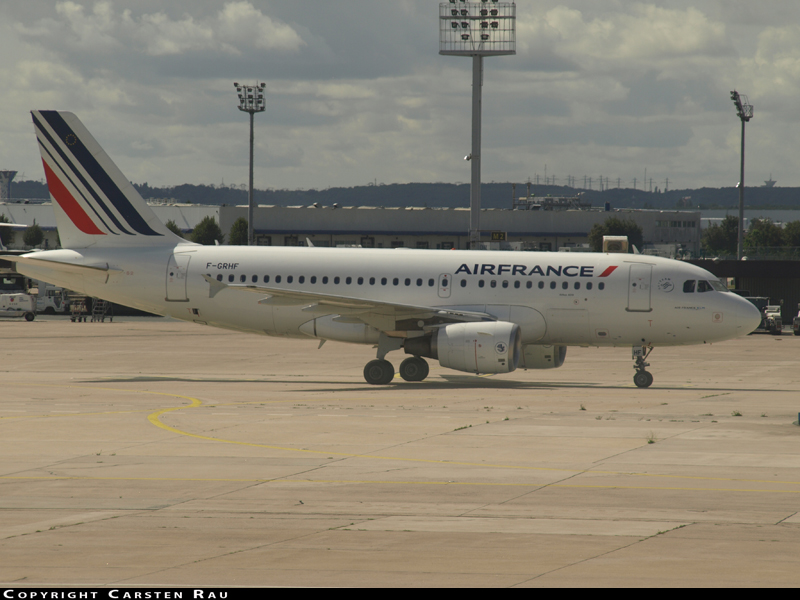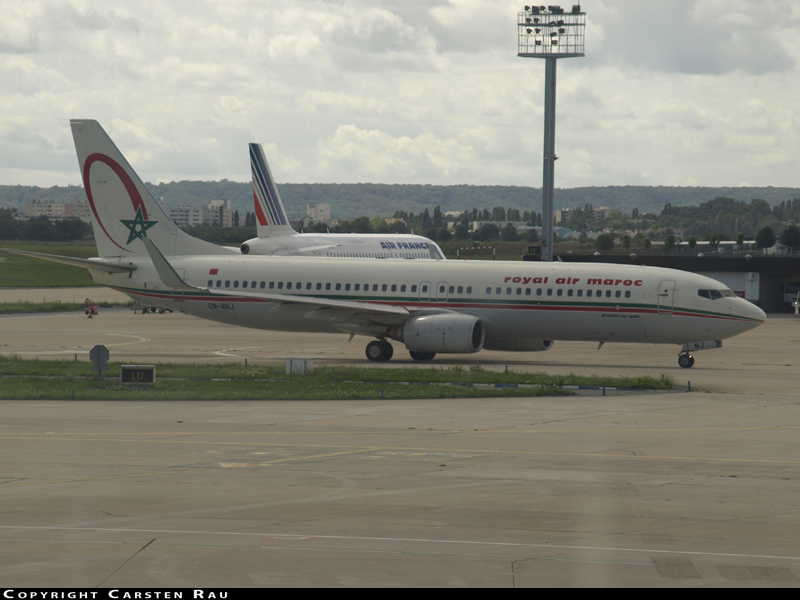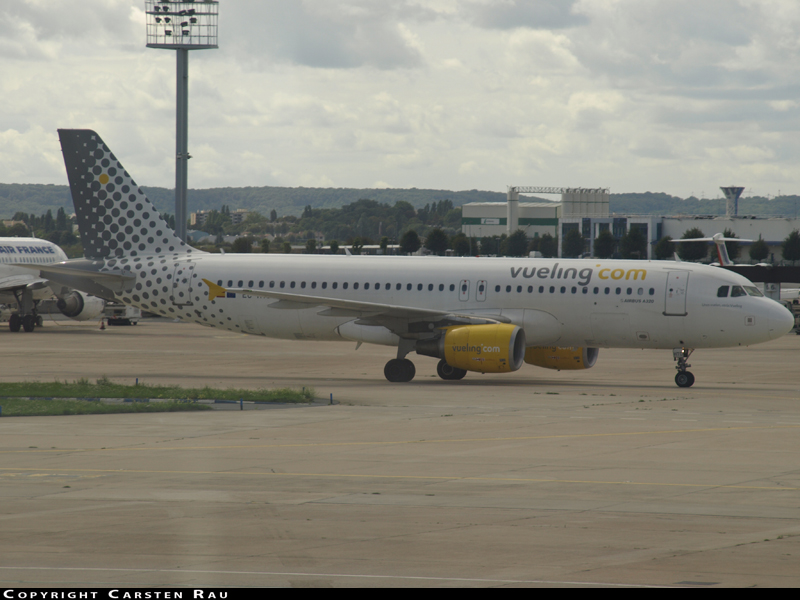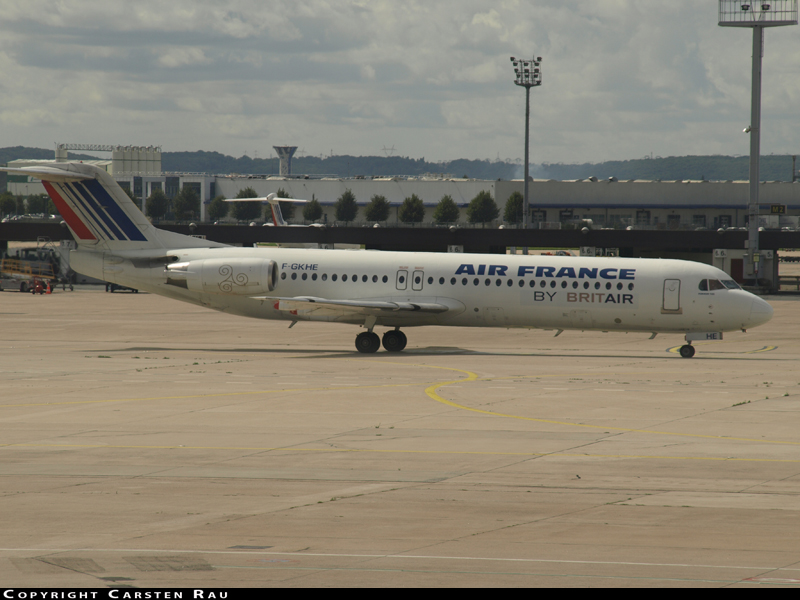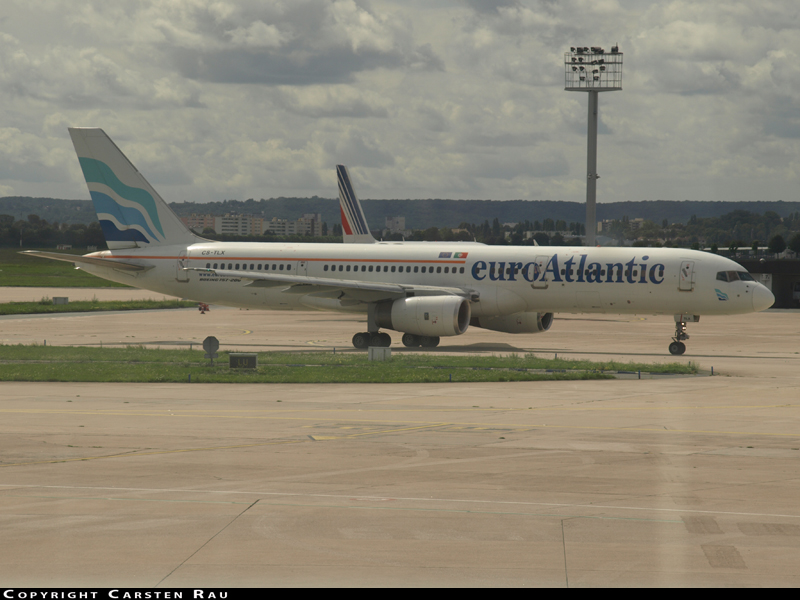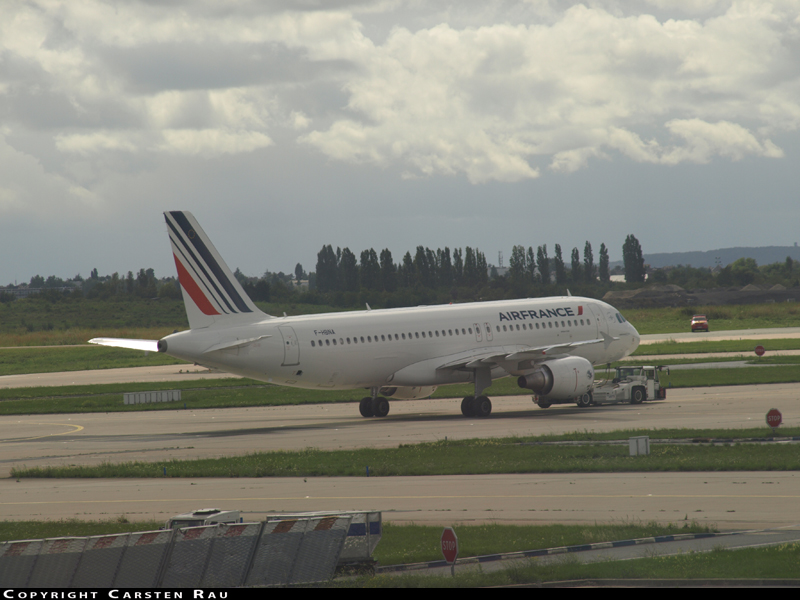 Seating area for gates 30, 31 and 32 (and subsequent sub-gates like 32A etc.):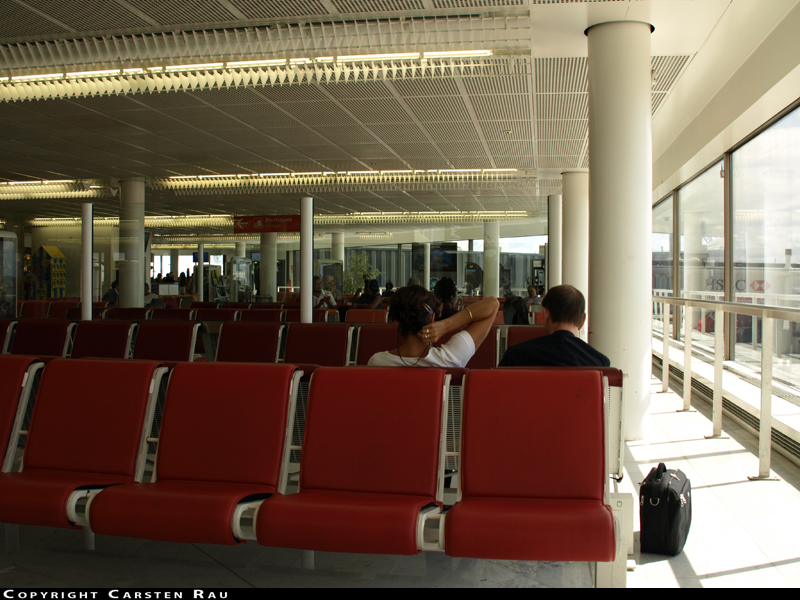 More spotting: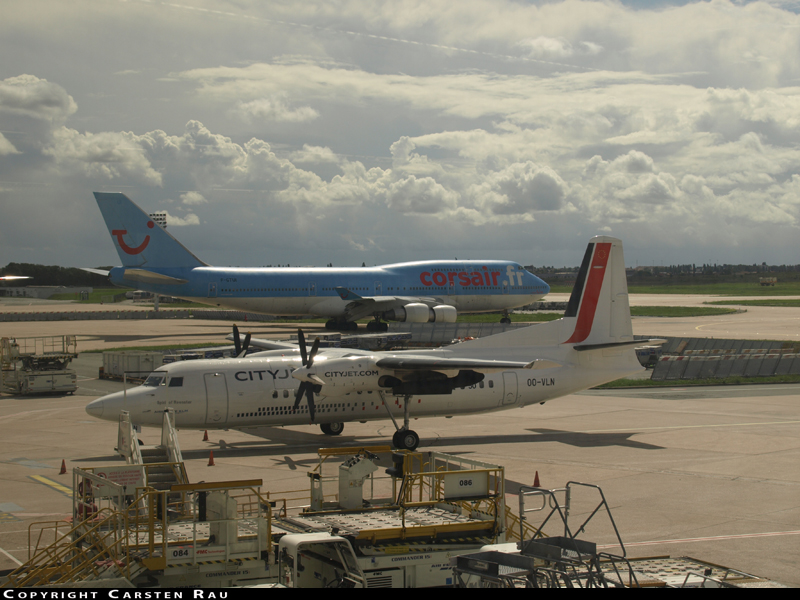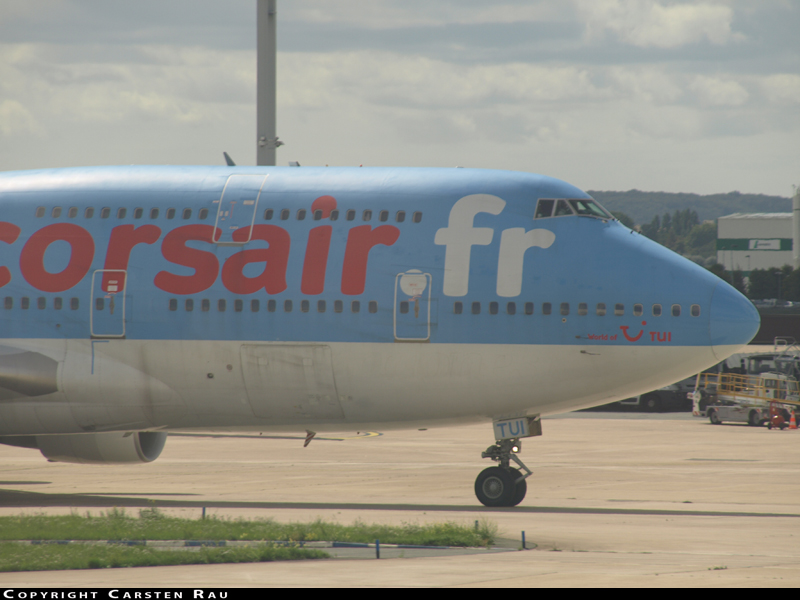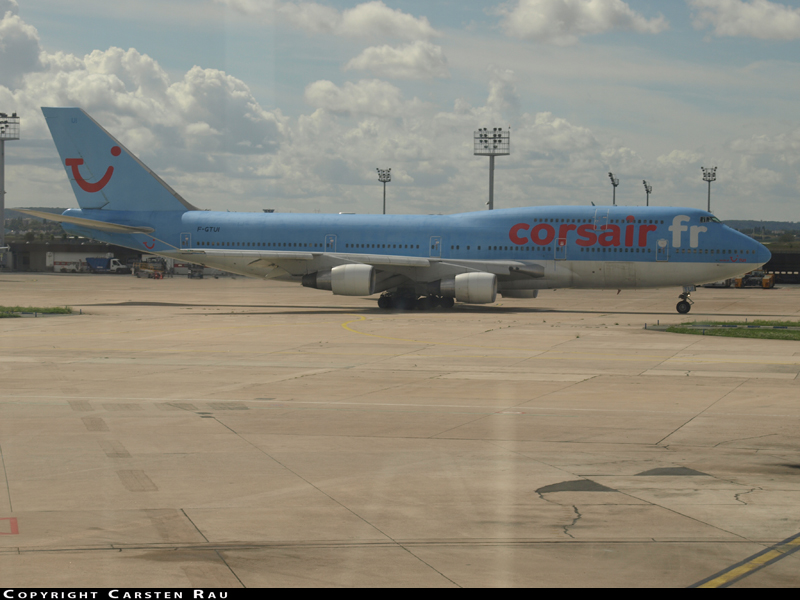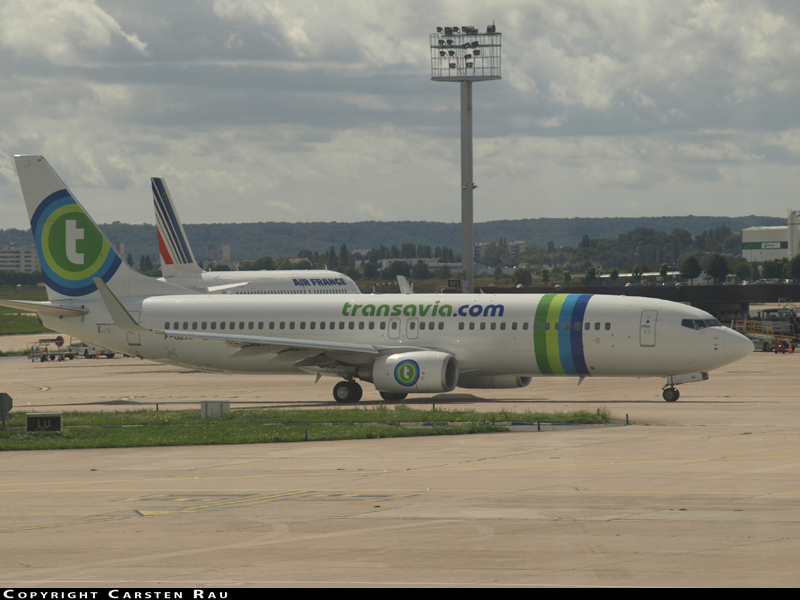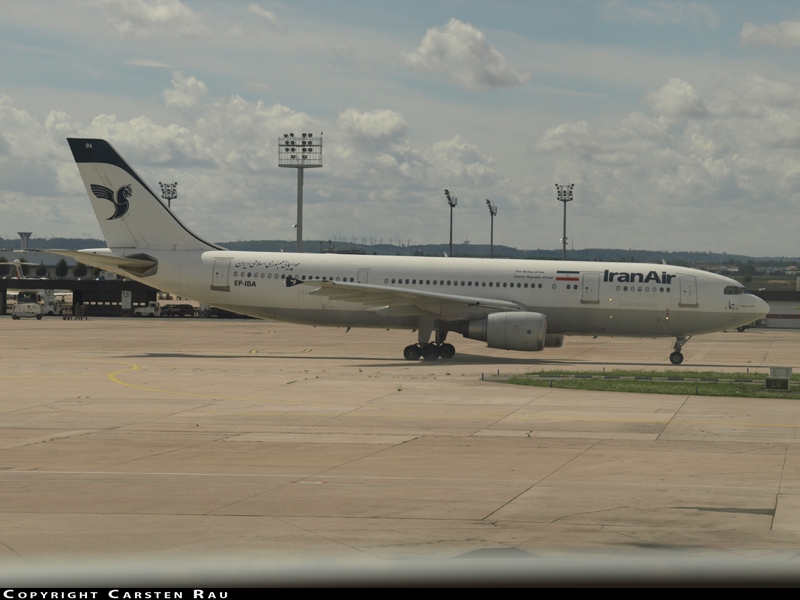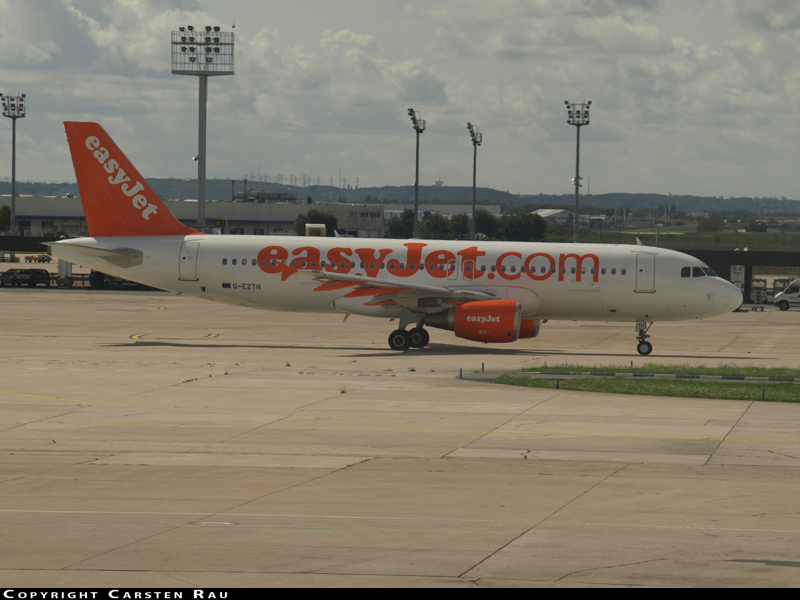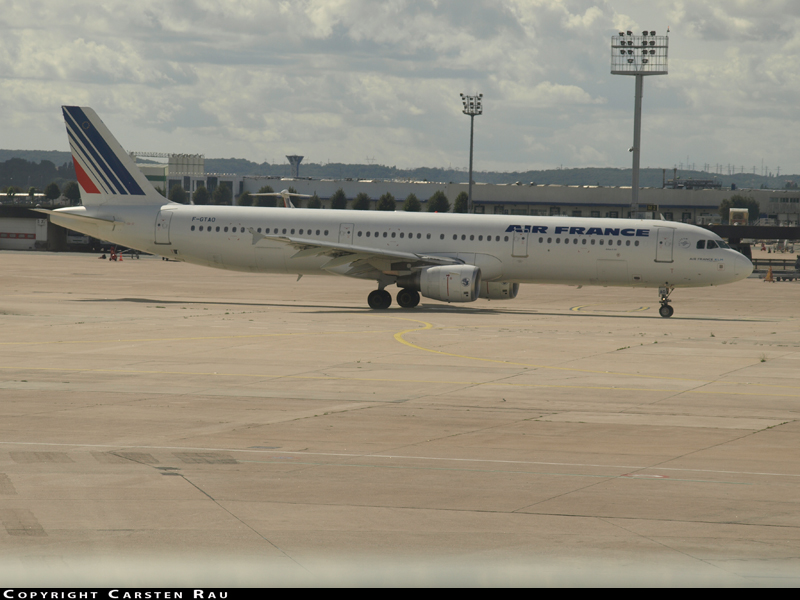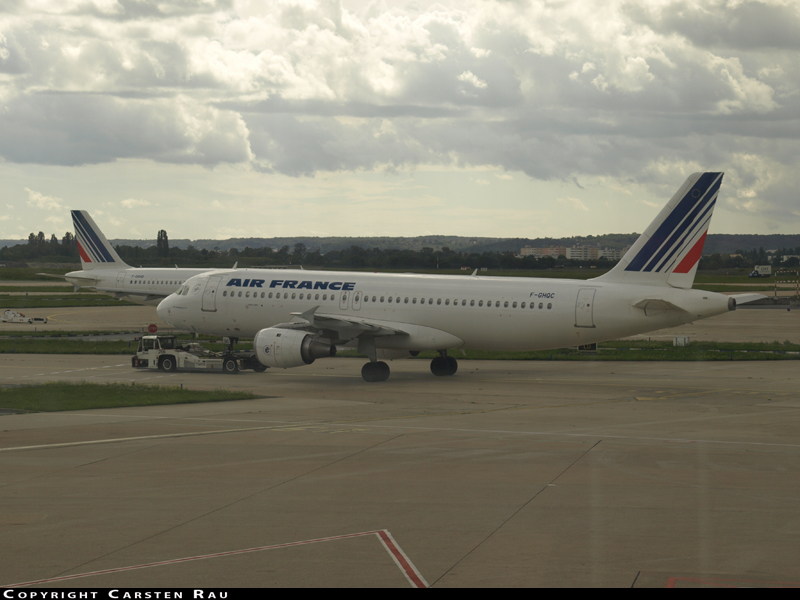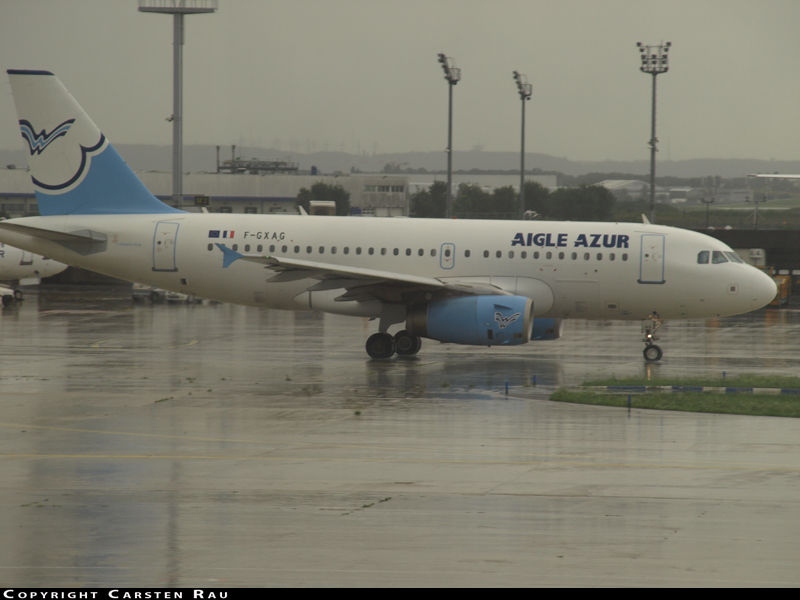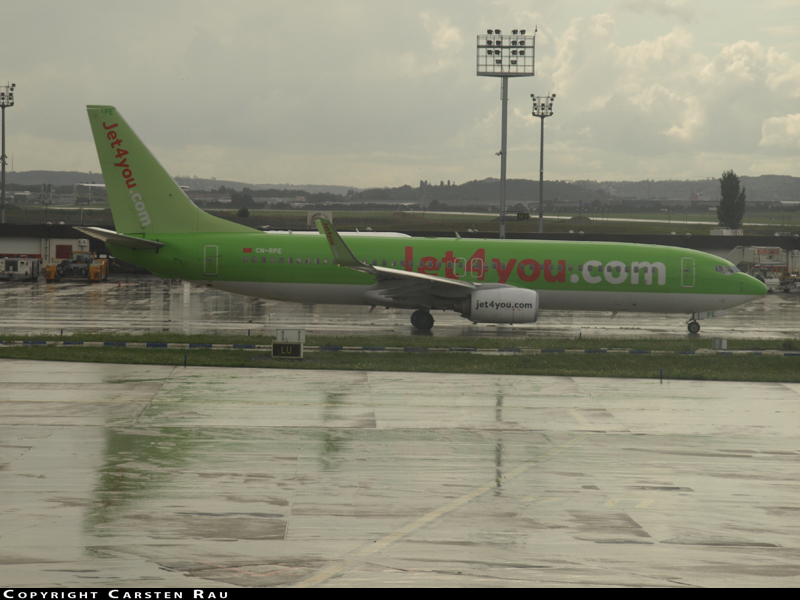 ***FLIGHT 2:***
Date: 27 August 2010
Airline: Air France Cityjet / AF operated by VLM
Flight: AF 5022
Aircraft: Fokker 50
Aircraft Reg: OO-VLN
Departure Airport: ORY / Paris-Orly Airport
Arrival Airport: LCY / London City Airport
Scheduled Departure Time: 16:45 AM CET (on-time)
Scheduled Arrival Time: 16:50 AM BST (on-time)
Class: Economy
Seat: 09D (window)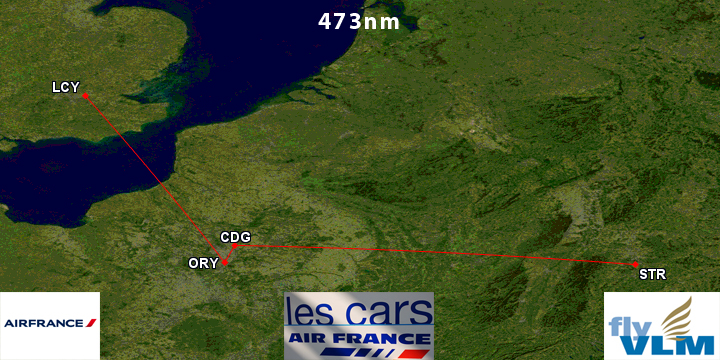 As you could see in photos above it rained for about 30 minutes, but while boarding the sun came back out: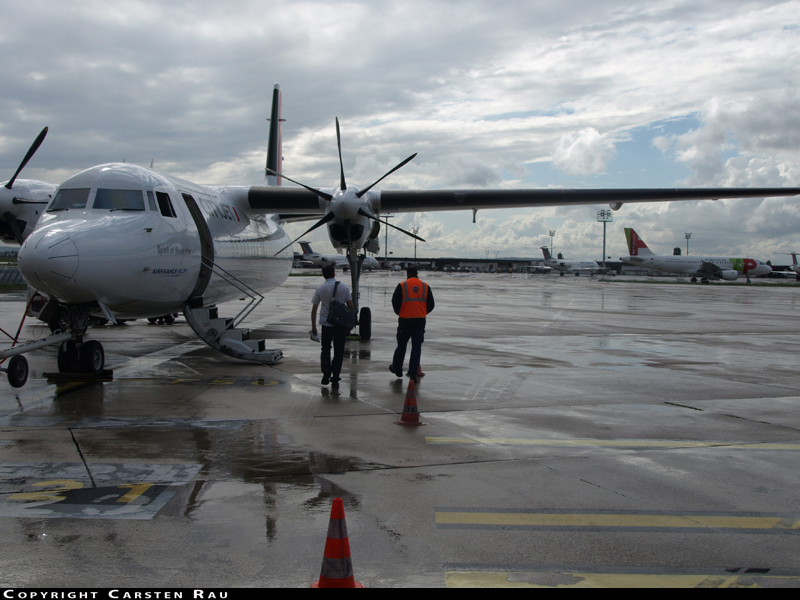 Unique nose of the Fokker 50, the "Spirit of Reenstar":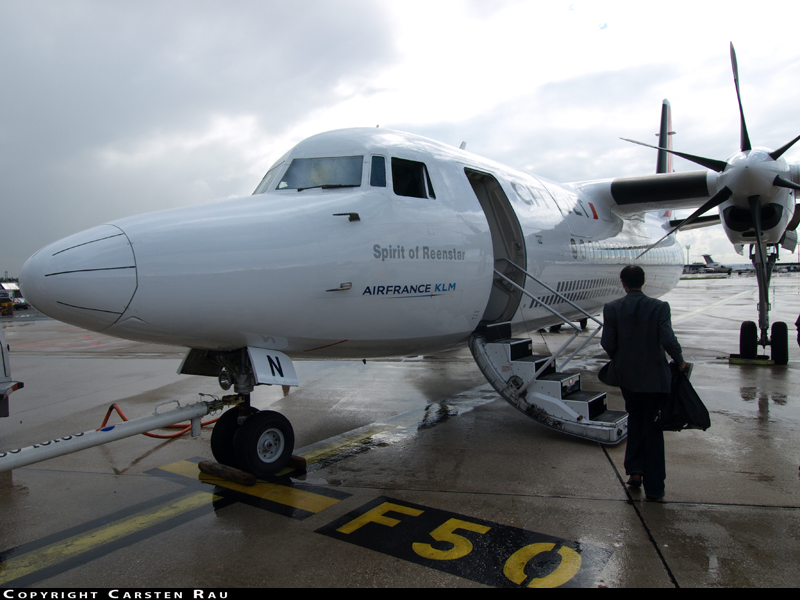 Good legroom, I think about 32":
Cabin: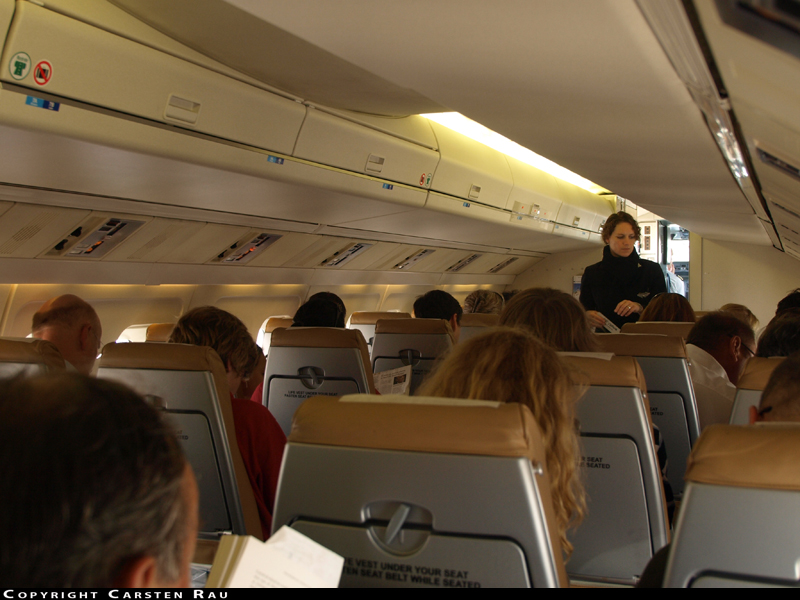 Taxi out: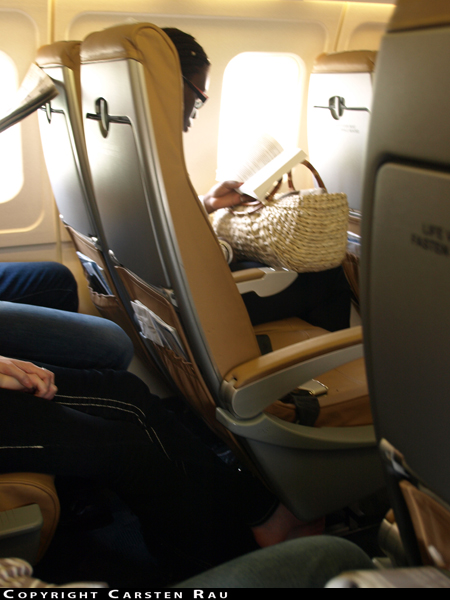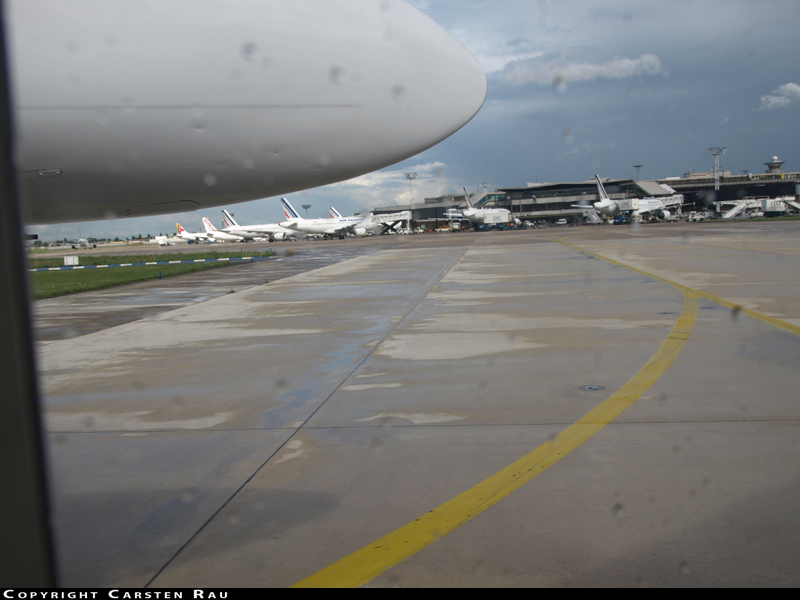 Take-off: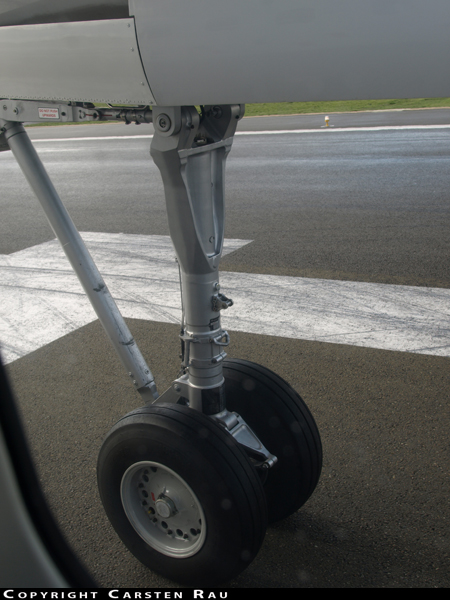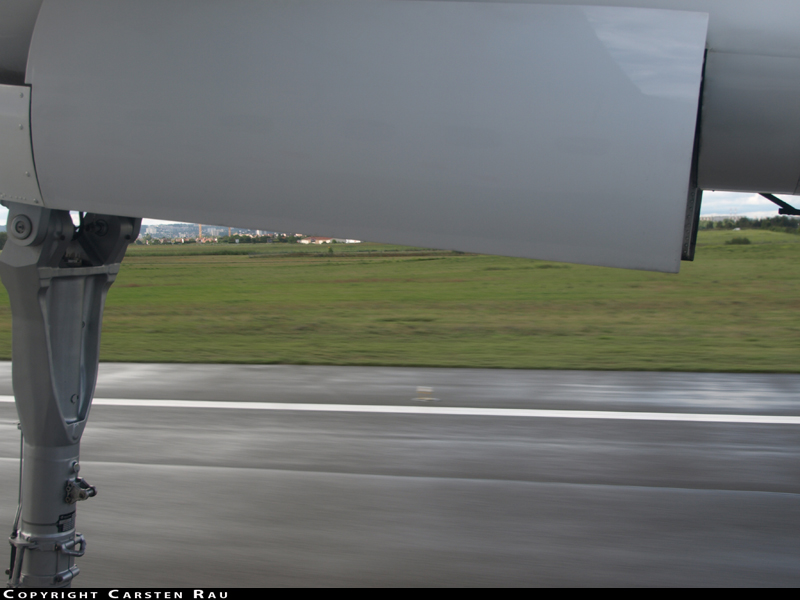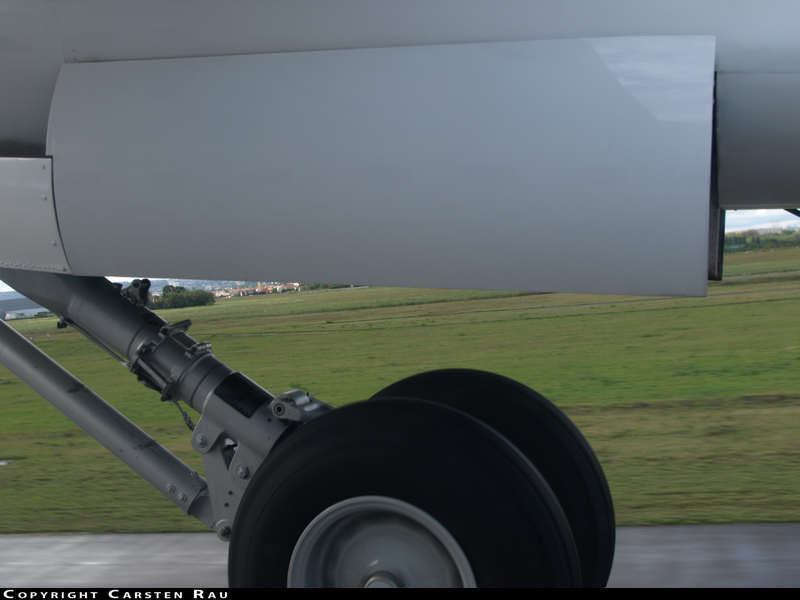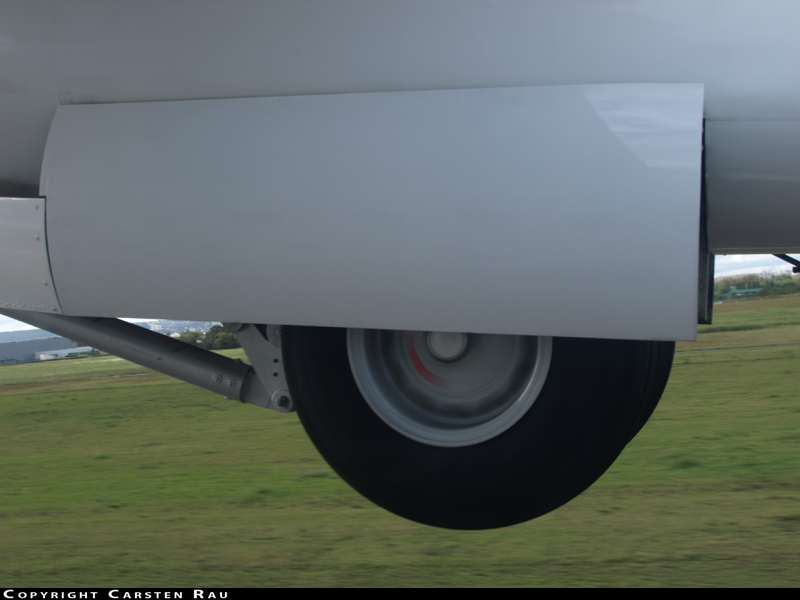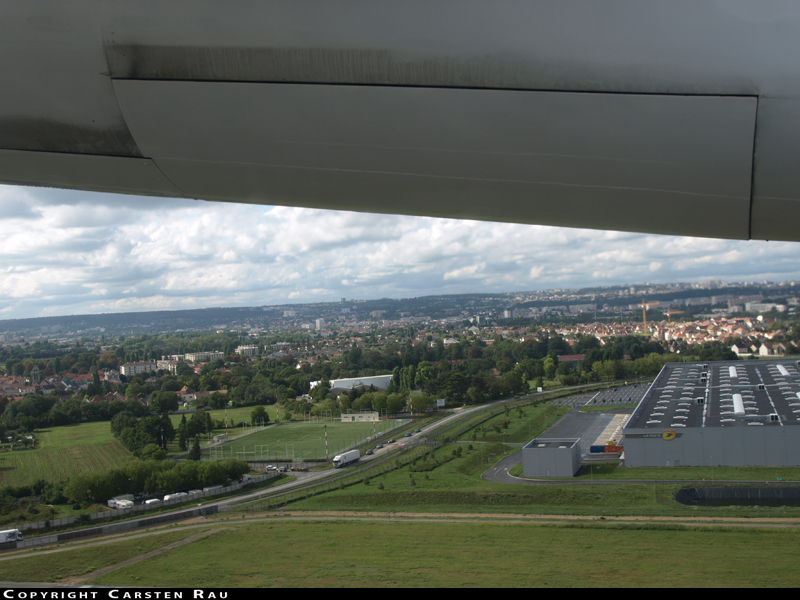 Climb: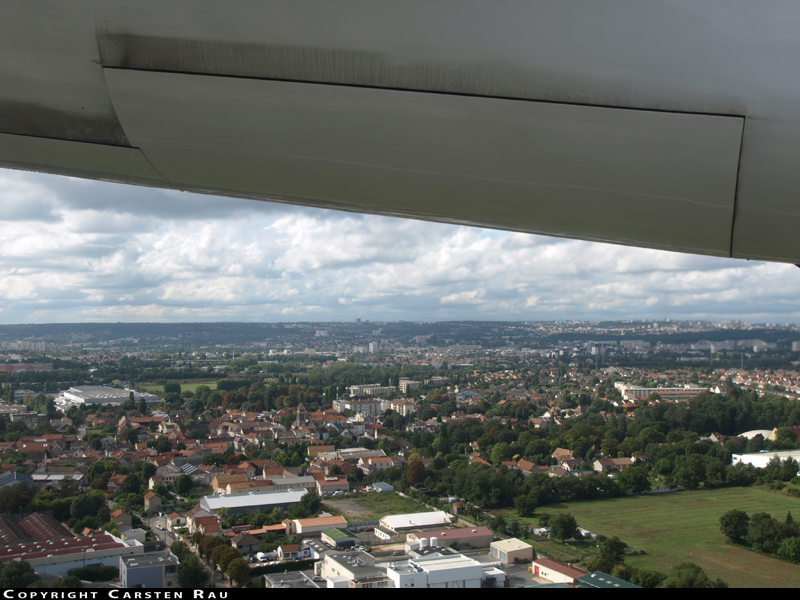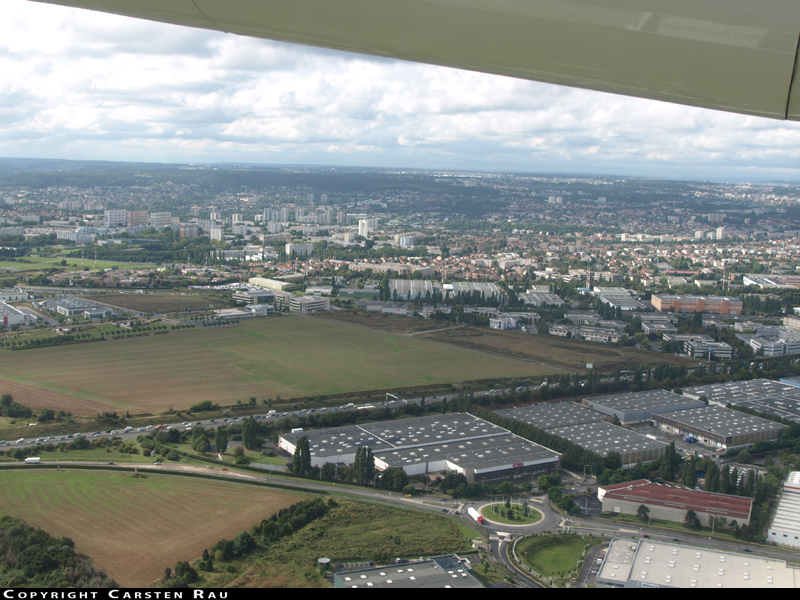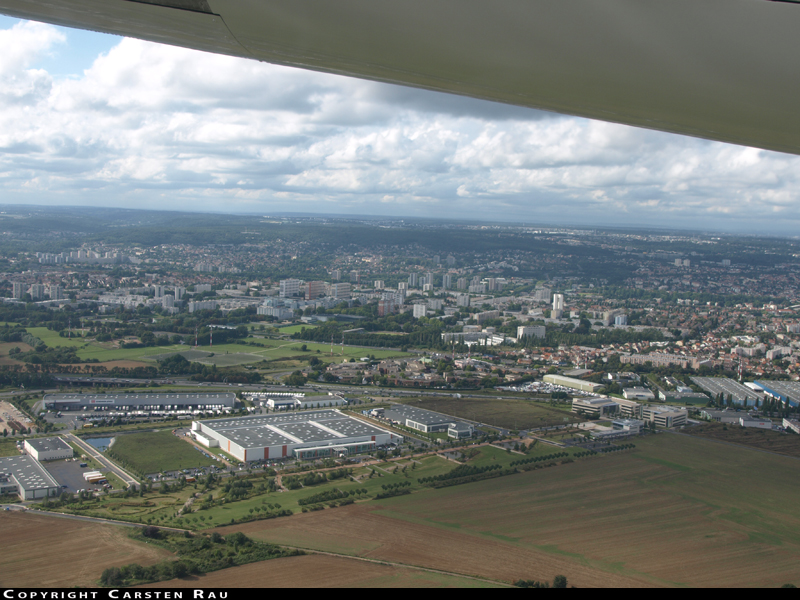 Paris from above, can you spot the Eiffel tower?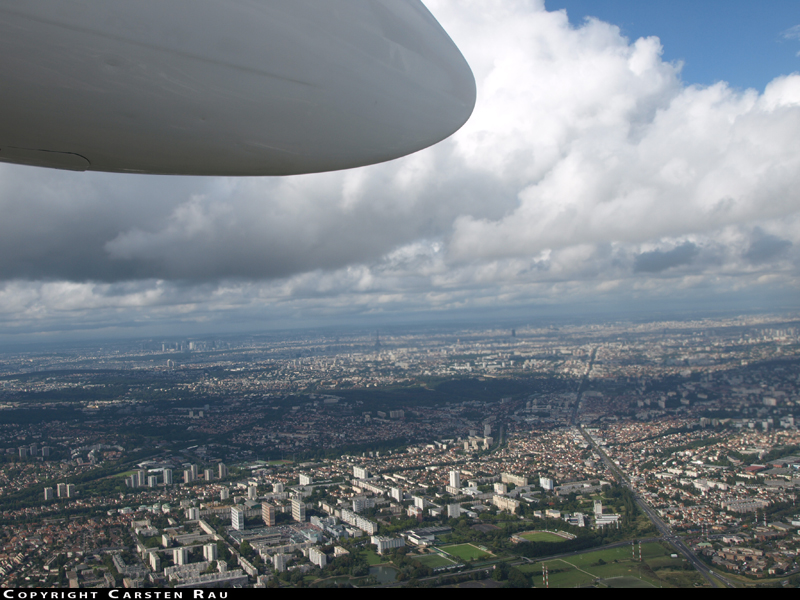 Flight: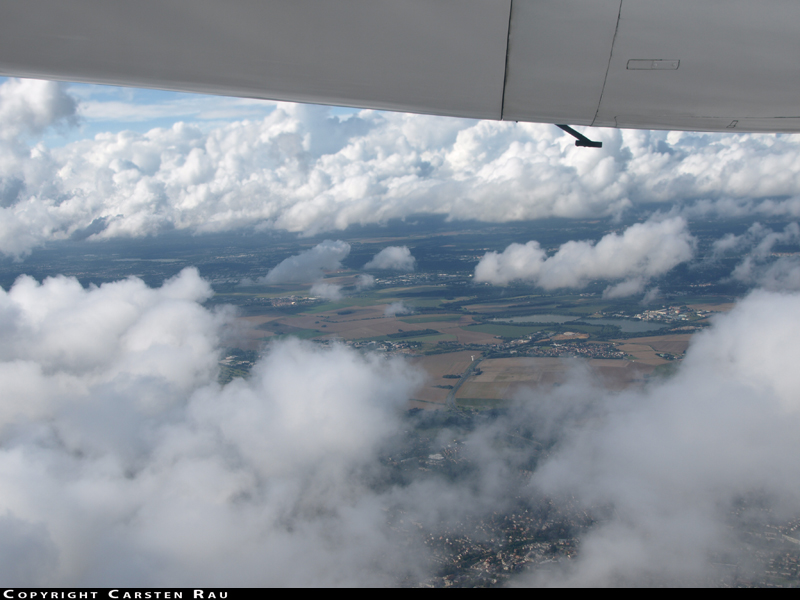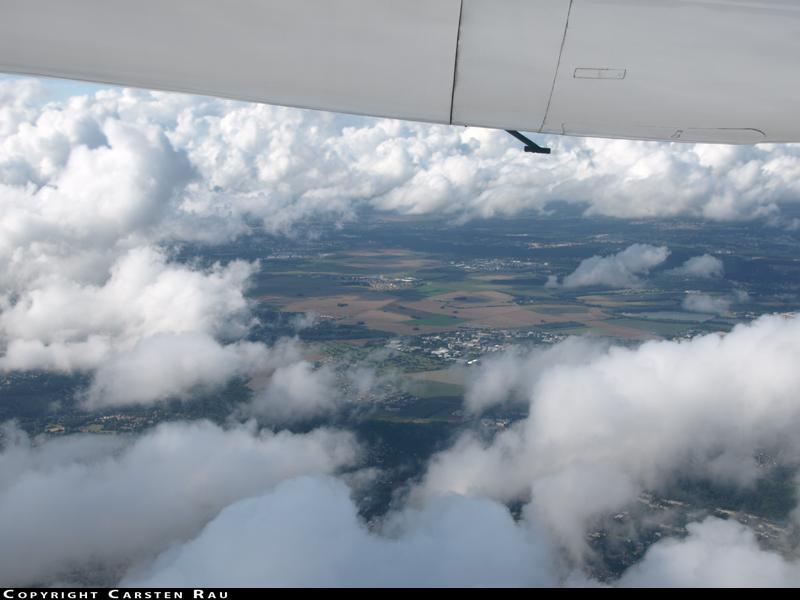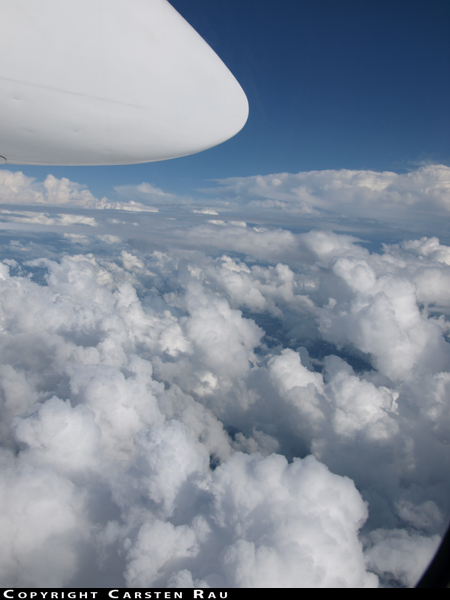 Snack (ham-sandwich, a good one!) and drink service: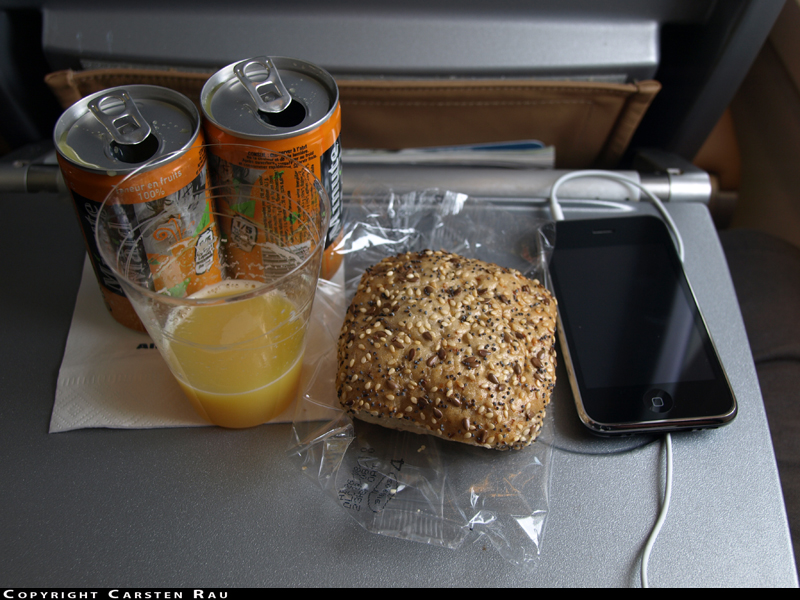 Over the Channel: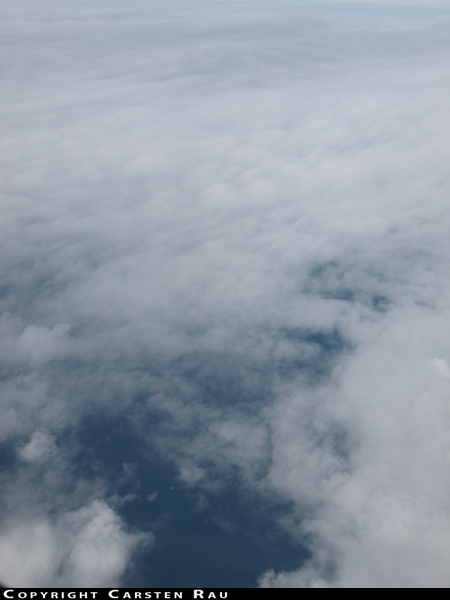 Descend: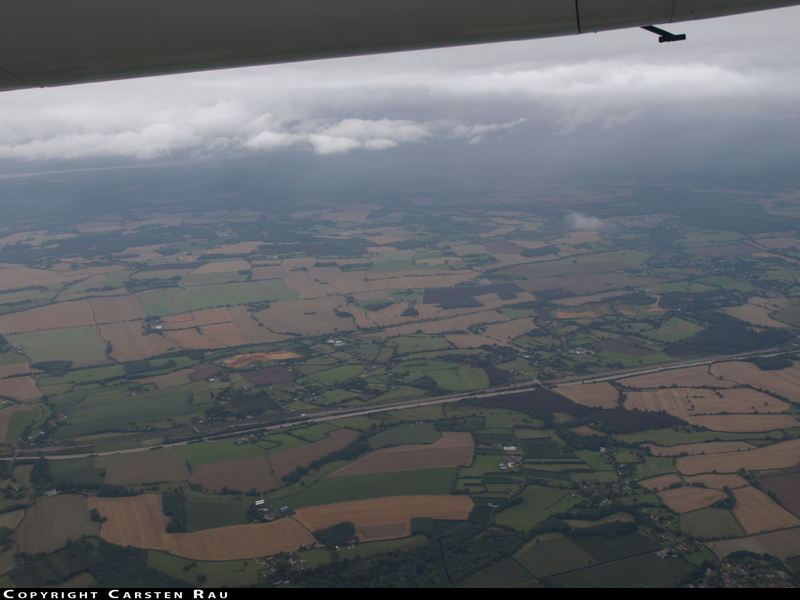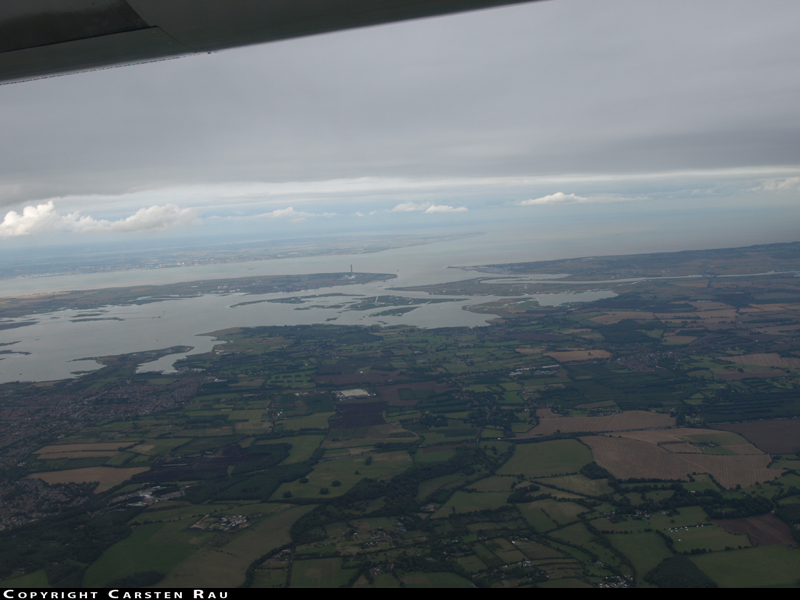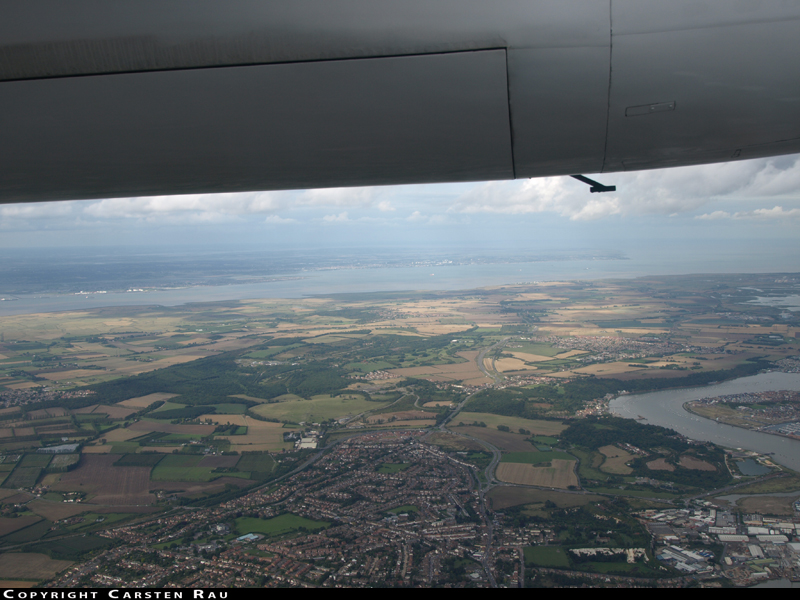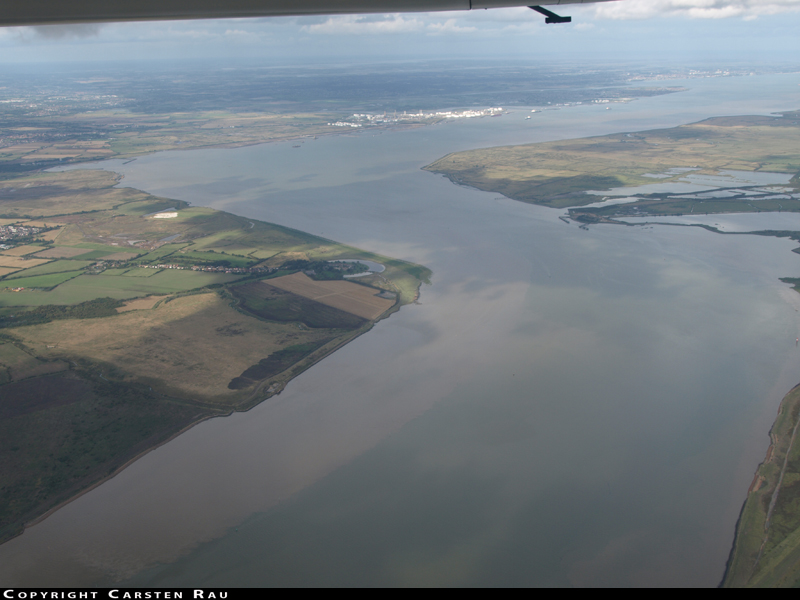 Approach and landing: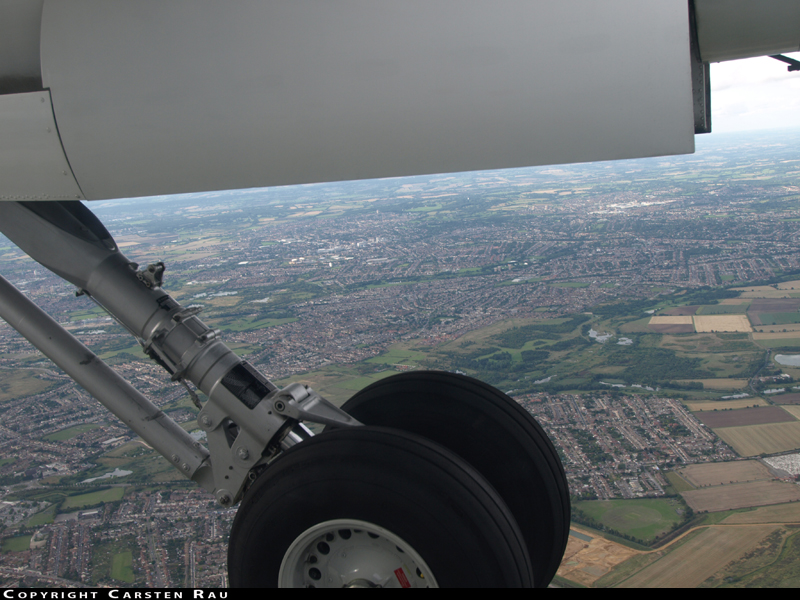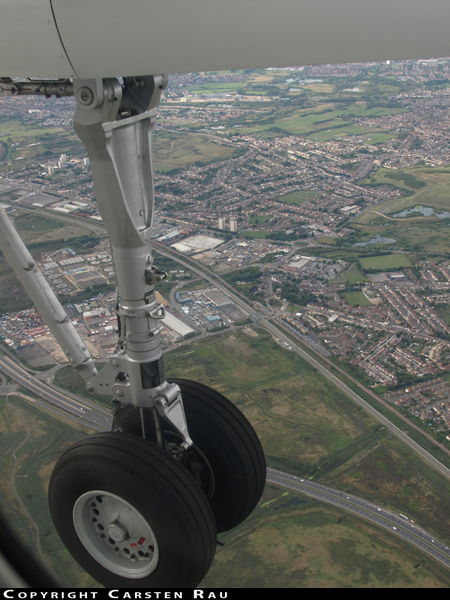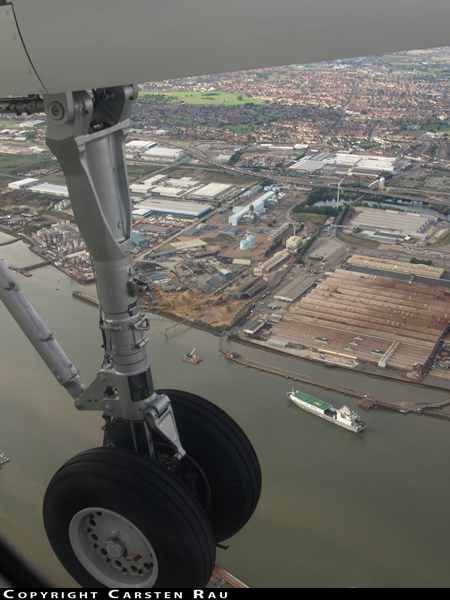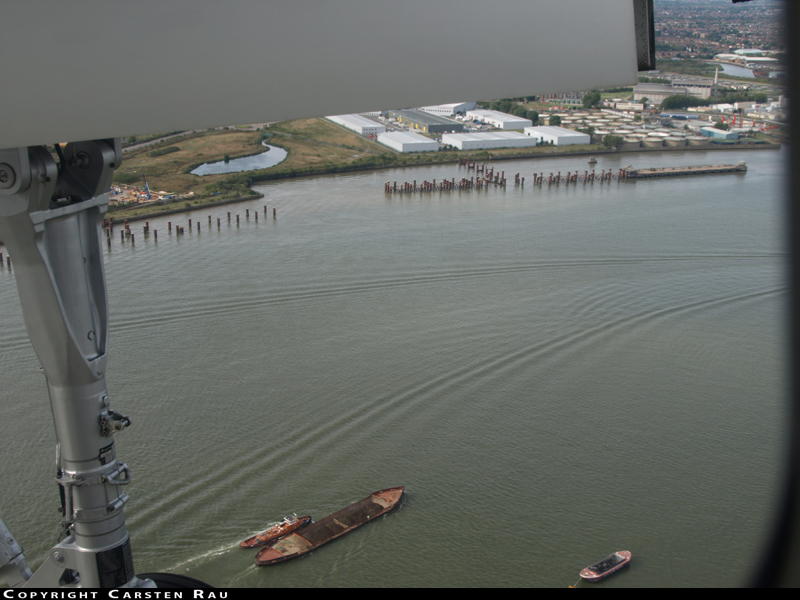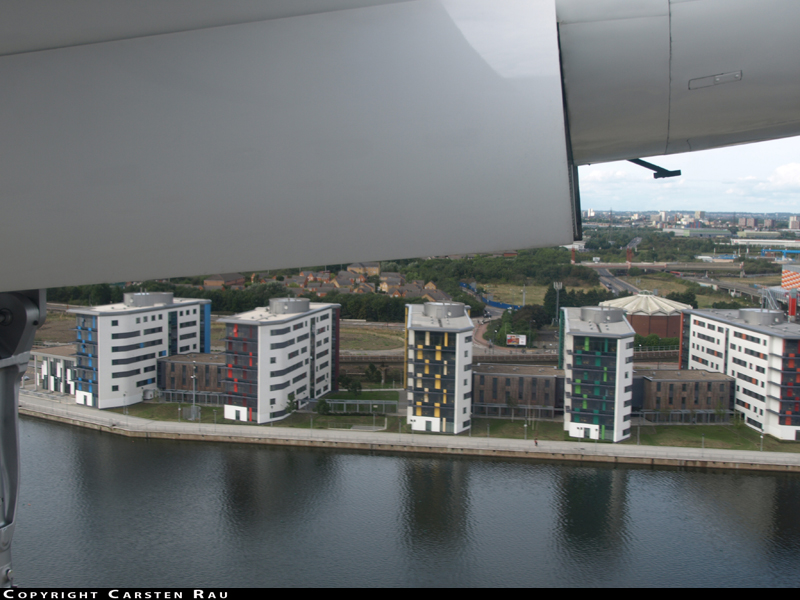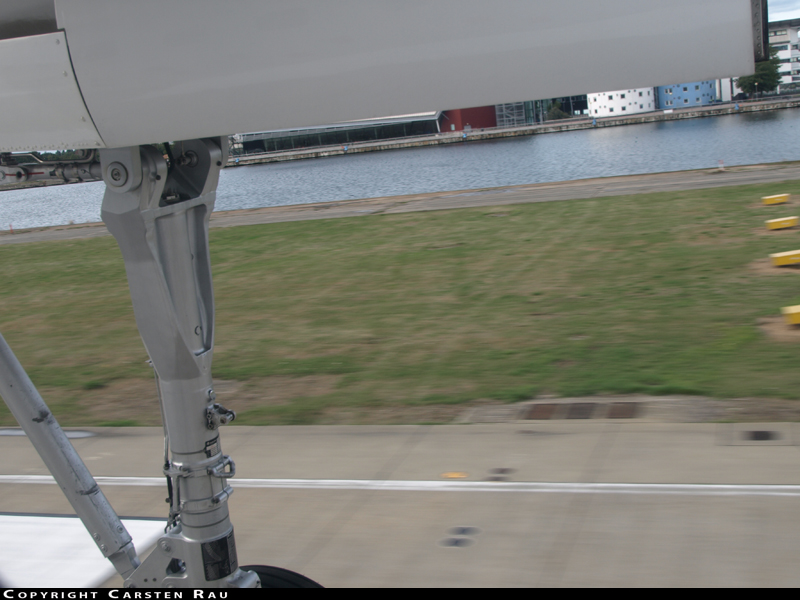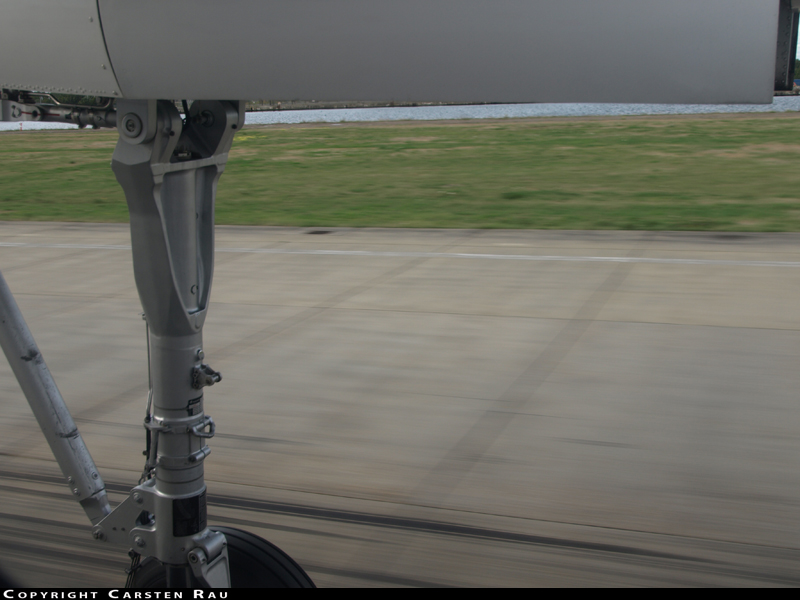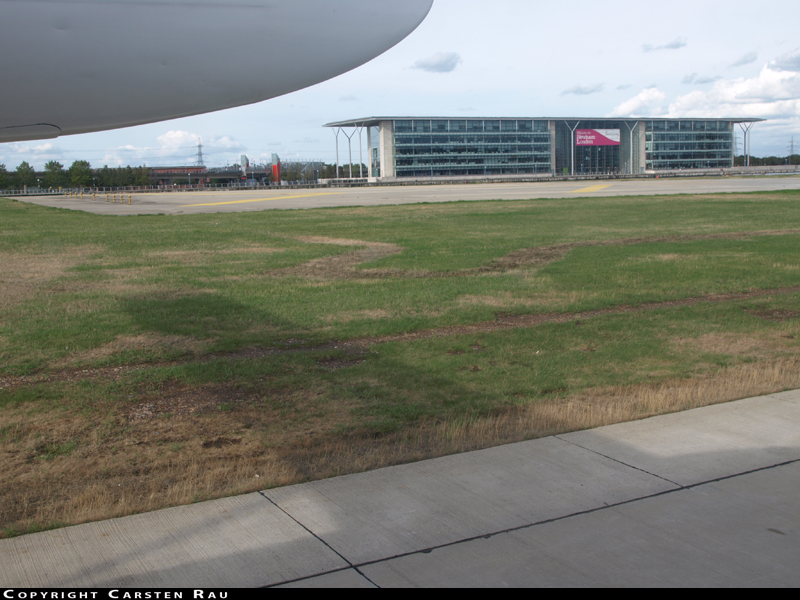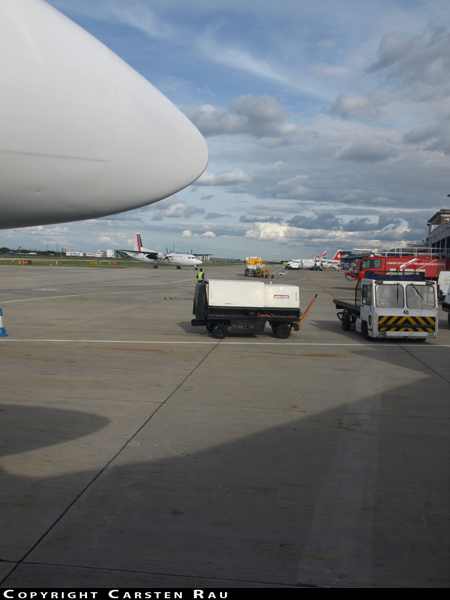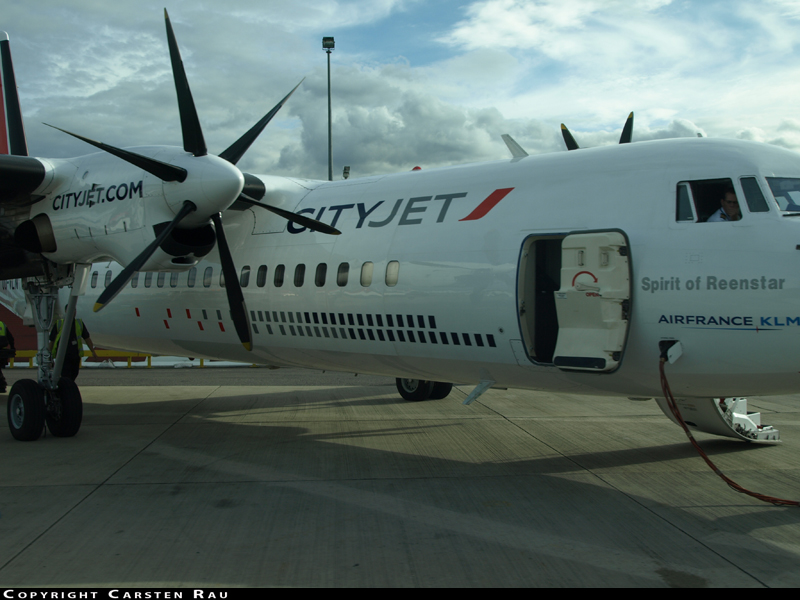 ***POST-FLIGHT:***
In contrast to my flights with C9 (Cirrus Airlines) between MHG and TXL you don't get your larger hand-luggage back after deplaning, despite the "delivery at aircraft" tags, so I had to wait for my luggage to arrive on the belt like normal checked bags. Afterwards I proceeded through the small LCY terminal to the DLR station.
Terminal with some construction going on: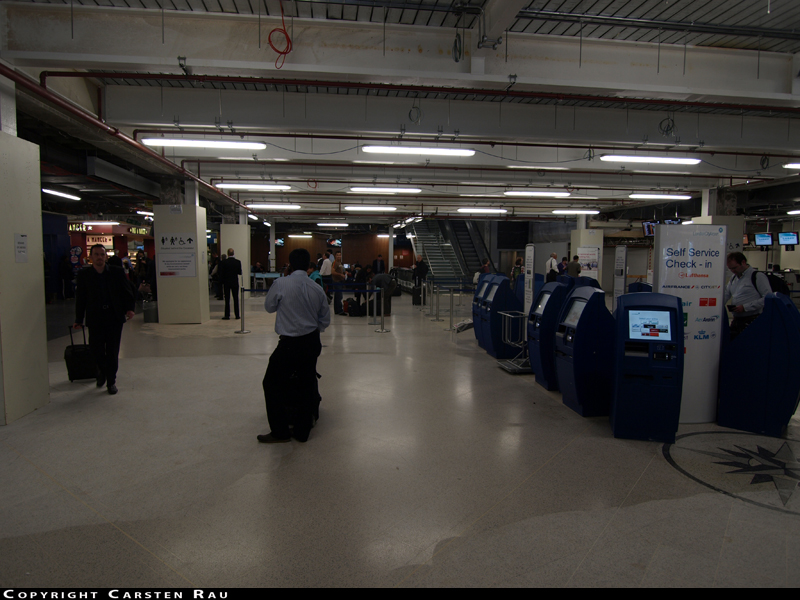 DLR station London City Airport, from here I took the DLR to Monument, from there Circle Line to Paddington station and onwards with Heathrow Connect to LHR and last but not least the free bus to the hotel: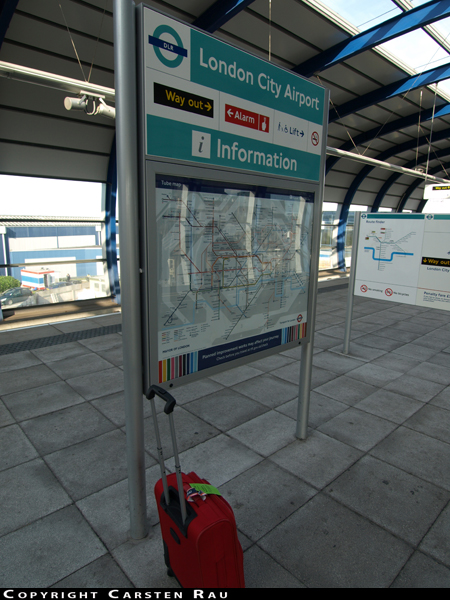 Hotel room: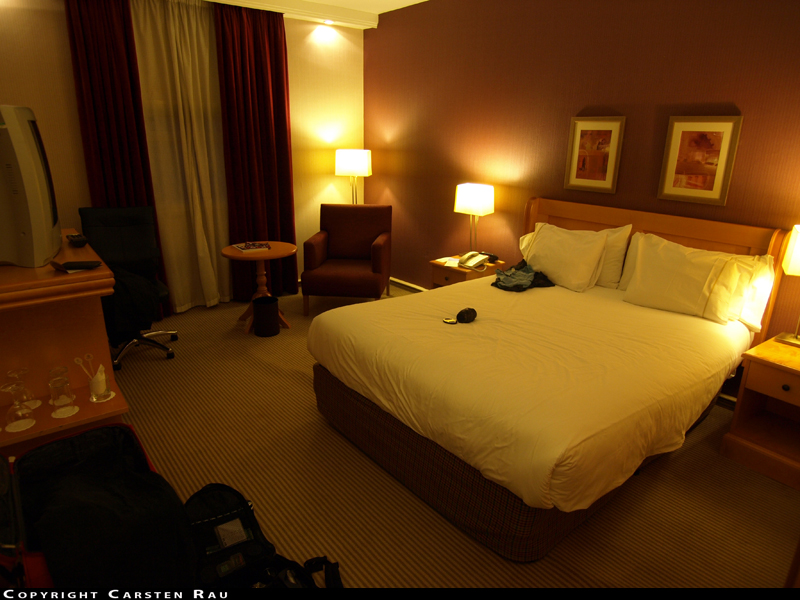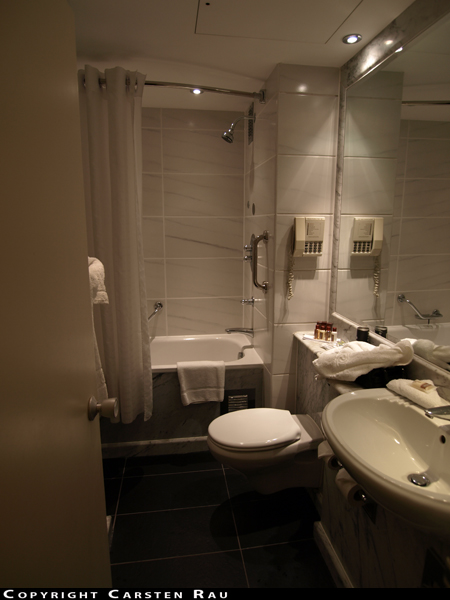 More in replies 1, 2 and 3...
(Replies 1 and 2 consist of 249 photos from London, if you want to coninue with the return-flights, go to reply 3.)