Introduction
Norwegian, the airline, started their operations at HEL in April 2010. I flew in on the inaugural flight from OSL and to ARN on the very same day, see the report here:
Norwegian Inaugural Day At HEL: OSL-HEL-ARN
(by
FlyingFinn76
May 5 2010 in Trip Reports)
Apparently the new routes provided to be quite successful as they first increased the frequencies on the HEL-ARN route and around October 2010 announced that HEL would become a base in spring 2011, initially with three Boeing 738s being based here. The operations would start gradually starting from the end of March, including domestic flights to OUL and RVN, city routes to CPH and LGW plus a good number of flights to the holiday hotspots in the Med (BCN, ALC, NCE etc.).
Anyway as soon as the flights became available for sale I of course bought some tickets - judging from the schedules the morning departure to RVN on 31.3 would be the first flight operated by a HEL-based aircraft (and crew, presumably), so I booked a ticket on that for 29 EUR. The very same day would also see the the route to OUL being opened, and with quite convenient train connections available between these two cities I opted to fly out of OUL in the evening, another 29 EUR ticket.
Finally I asked the fellow a.netter AYA333 to join in on the fun, and sometime later he told me that he'd booked the same flight up to RVN, but chose KF and the 717 to get back from OUL instead, as the DY flight had gone up on price and the 717 would be a new plane type for him.
Here's the route: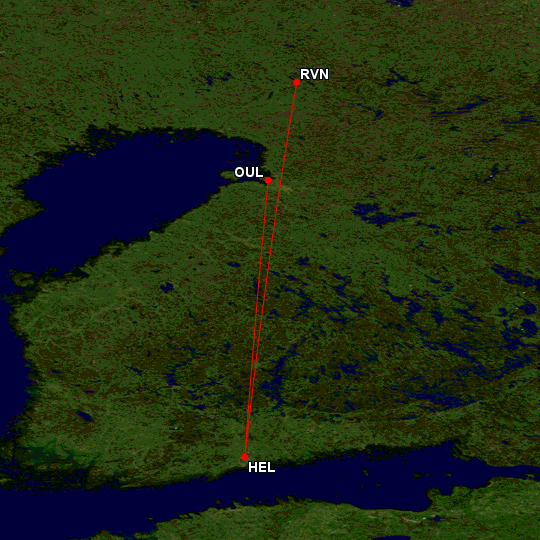 .
Thursday 31.3.2011
The departure time is conveniently just after ten in the morning, but wanting to check out the celebrations I head to the airport quite early, reaching T1 just after half past eight. Quite a queue on the DY counters, judging from the many ski bags many pax are heading to RVN: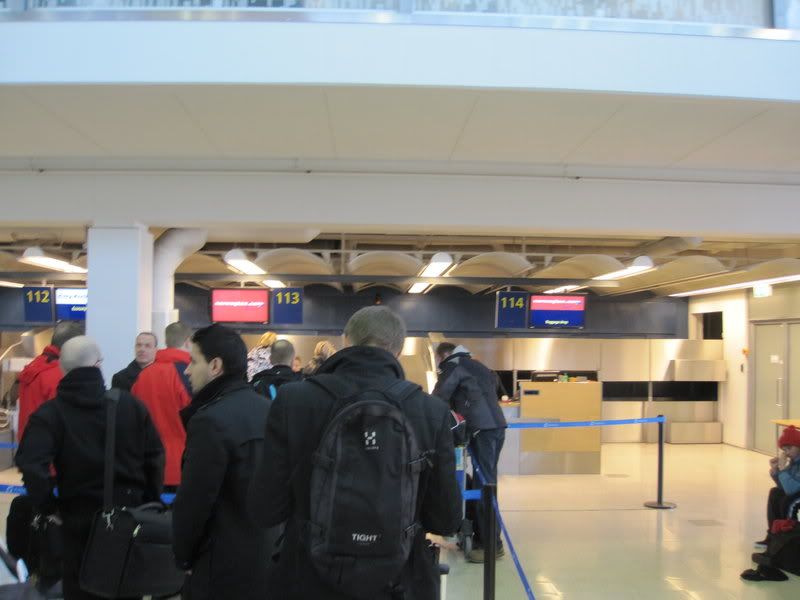 To avoid waiting I use the self service kiosk instead, grabbing 31F, a window seat in the last row. I also perform my good deed for the day by advising a young Swedish business traveler type about how to use the machine instead of wasting his time in the queue.
A quick stop to grab some cash from an ATM and upstairs to the medium size security queue.
The first thing I notice on the other side is nobody else but the good old camera crew who filmed me in January:
Inaugural Flight In Reality TV: HEL-TLL On KF 717
(by
FlyingFinn76
Feb 7 2011 in Trip Reports)
They seem to be filming a young mother with an infant - it later turned out that she was actually on our flight to RVN as well! Anyway I wave and they spot and recognize me, waving back. Hmm, I'm starting to get certain suspicions...
Anyway the next thing I notice is AYA333 joining the queue some ten pax behind me, so I wave at him as well.
On the other side I'm putting on my shoes and stuff when who else than the familiar reporter from the TV crew comes to me, starts with the normal pleasantries before she drops the bomb I'm sure is coming: "Would you mind getting filmed again today?". Well, all publicity is good publicity, so I say that I don't mind and we agree to meet at my gate 23 a bit later.
At the same time AYA333 emerges from the security point and we start heading to our gate. 23 is in T2 (now what a surprise!), but I think this is the official "celebration gate" at HEL because I've seen many inaugural flight celebrations taking place right there and attended at least two of them myself - AB to DUS back in 2006 and DY from OSL last year.
What's that cartoon character on this LH bus whose registration advises lactose intolerant people to stay clear of her: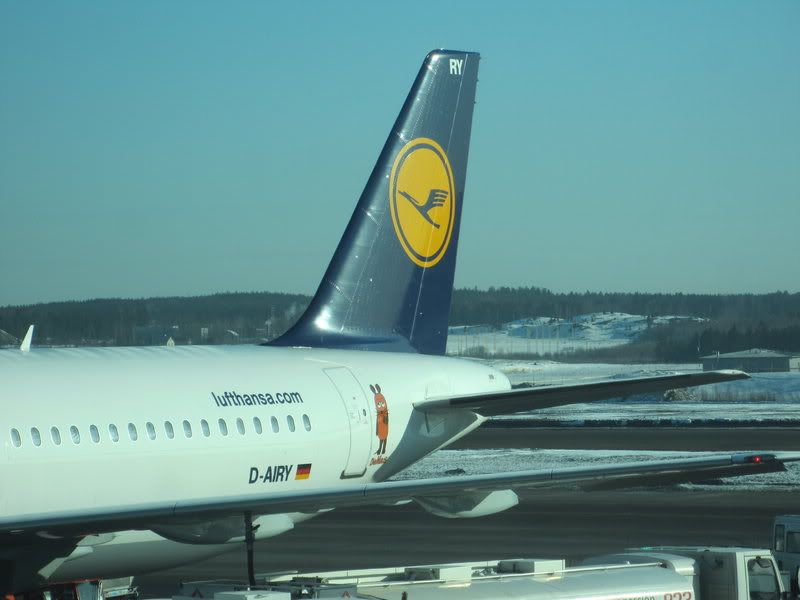 Once we get to the gate it becomes clear there will be some celebrations: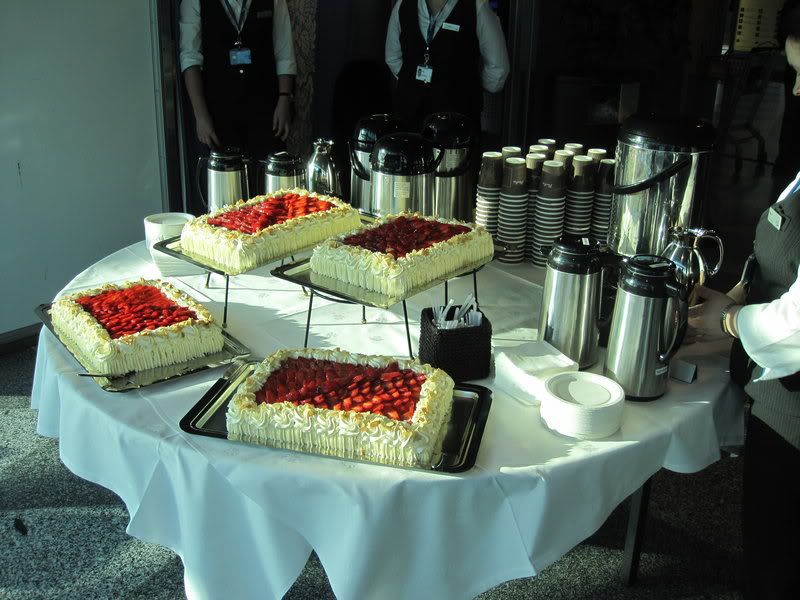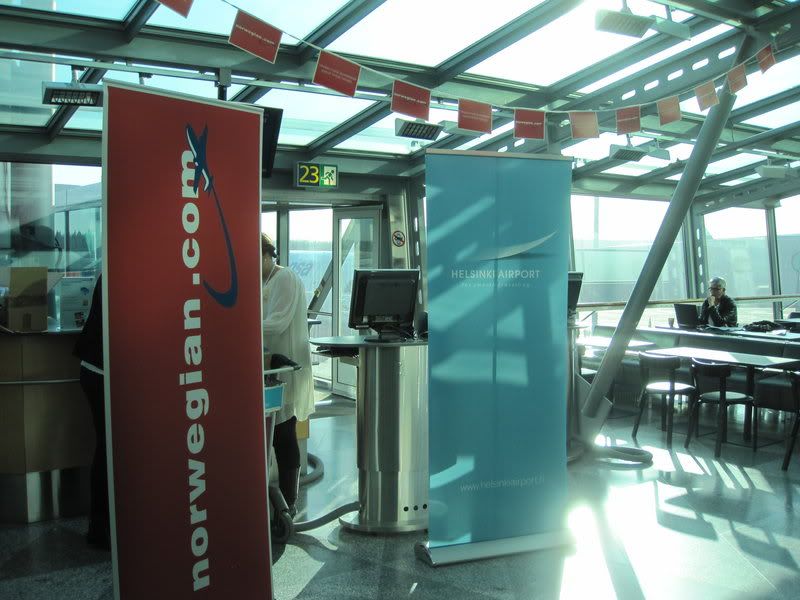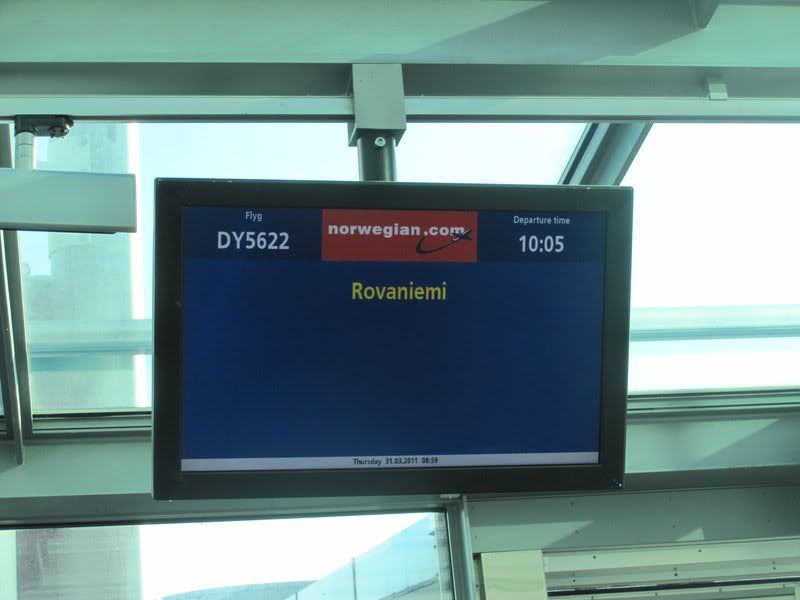 There's no plane yet - but soon I spot a DY 738 landing and a few minutes later it pulls up to our gate: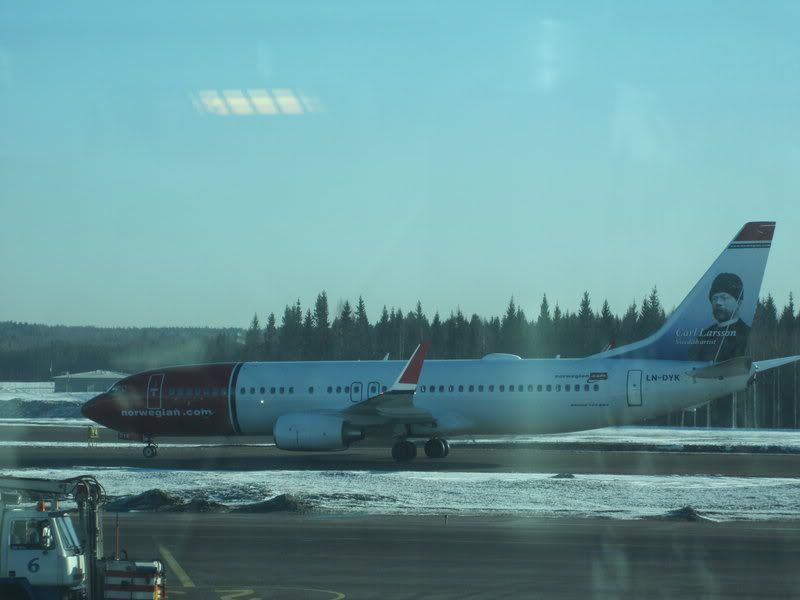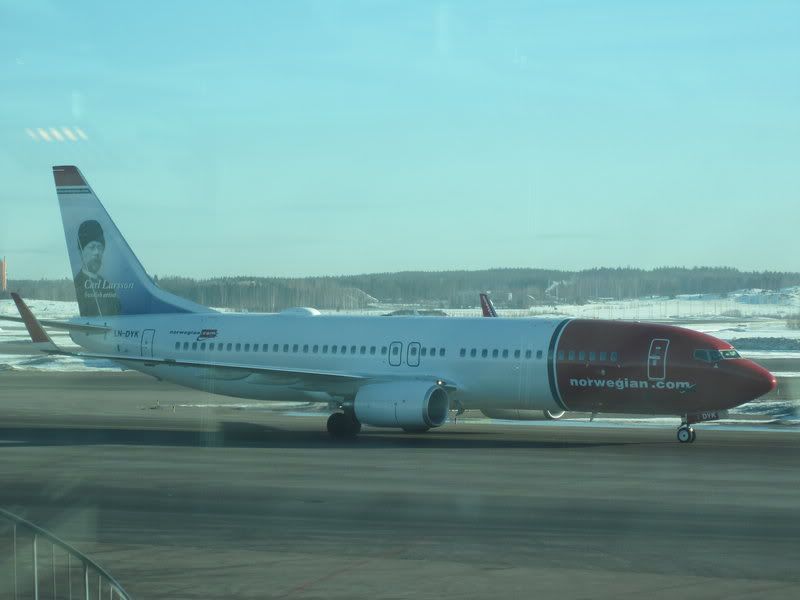 LN-DYK, a very new plane having been delivered to DY only a bit over a month prior. Oh and obviously a new one for my log!
The tail features a picture of Carl Larsson, a Swedish painter: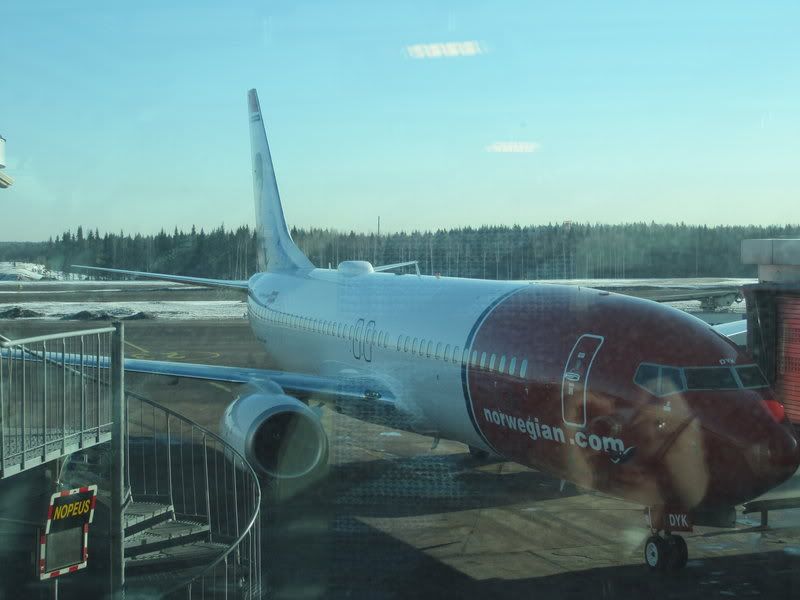 Judging from this bulge, this is one of the planes with wifi onboard - it is for the satellite antenna: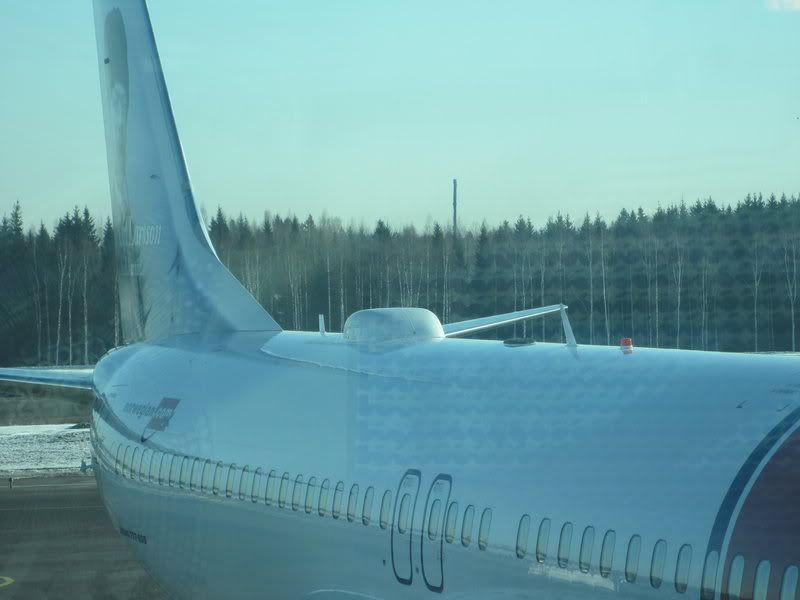 Our flight deck crew in the foreground: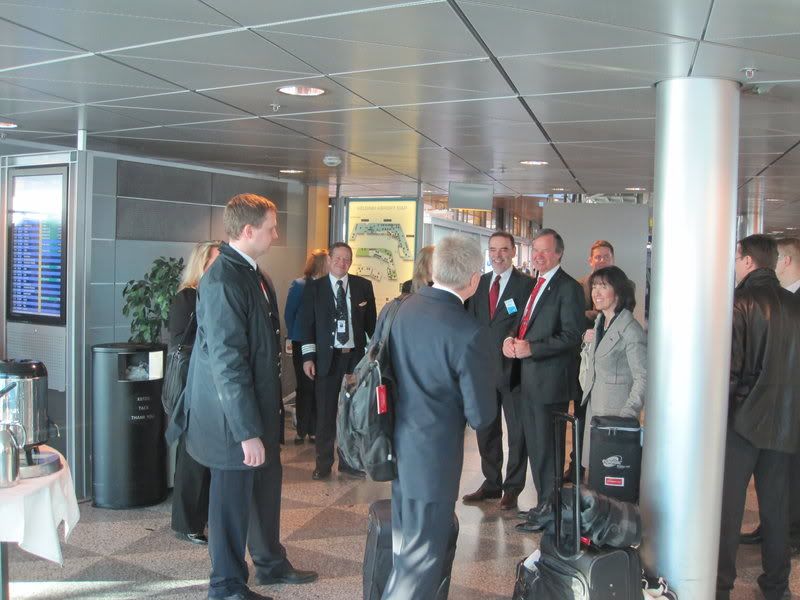 Mmmmmm, goodie bags being filled: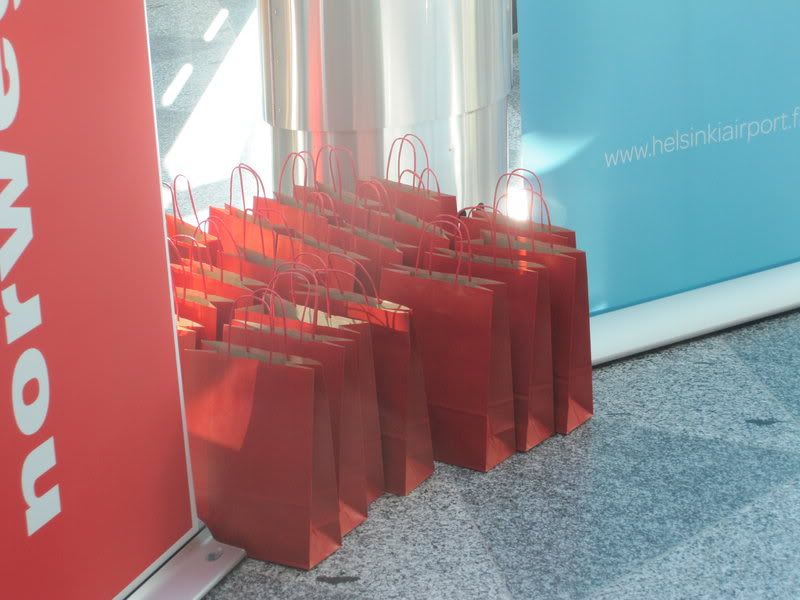 Soon enough the passengers are invited to sample the cake and coffee - as usual most of the people are waiting for someone to take the initiative and somehow I find myself being the very first one, of course closely followed by AYA333
.
Very yummy strawberry cake: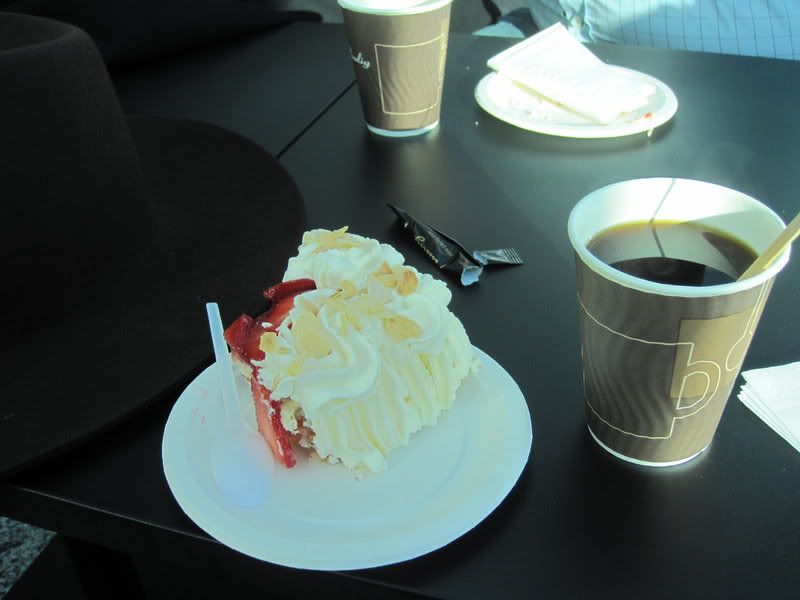 AYA333 finishes his cake and coffee before me and goes off to bug Mr Kjos, Norwegian's CEO. I soon join them, there's also another man who I later learn was actually the Norwegian ambassador to Finland! We chat a bit about various things, mainly about Norwegian of course and I strongly suggest they start introducing "Famous Finns" tails and vote for Mannerheim to be the first one. The ambassador suggests Sibelius and Runeberg would complete the triad for the first three aircraft based here but I say that I'd rather see different kind of people there than poets and composers...
Anyway soon we finish our chat and the next people I bump to are the TV crew (ok, I also spot somebody who looks like the bass player from one of my favorite bands, but am not sure, more on this later...). Of course they want to have their footage and short interview of me, so we do that next. On the background I hear AYA333 talking to somebody from Helsinki Airport/Finavia and referring to me as a "hardcore flyer"... ?
Oh well - these random encounters are hardly over for me. After finishing with the interview they do the ribbon cutting ceremony:
From the left: Mr. Kjos, Helsinki Airport/Finavia representative and finally the Norwegian ambassador.
...and then I spot a Norwegian (the airline, not the nationality) pilot looking at me funnily. Well, it turns out to be the one who flew our plane in from Gardermoen this morning and even more incredible, the guy has read my stories here on a.net and admitted to being a big fan! What a small world it indeed is - I never knew I had such a reputation! Anyway we exchange some chitchat but far too soon it is time to board. He hands me his business card, telling me to contact him whenever I'm around Oslo. Thanks Frank, I certainly will, although I'm not sure when it will be!
Finally it is time to board, all this business ate up some time so we aren't exactly the first ones to board the plane.
Upon entering the jetway we are handed the goodie bags - but let's not look inside just yet!
HEL - RVN
DY5622
B737-800 LN-DYK
Seat 31F
10.10 - 11.30
As I learned from Frank, this plane has the new Sky interior including mood lighting (no Dubai sky, though) - looks good: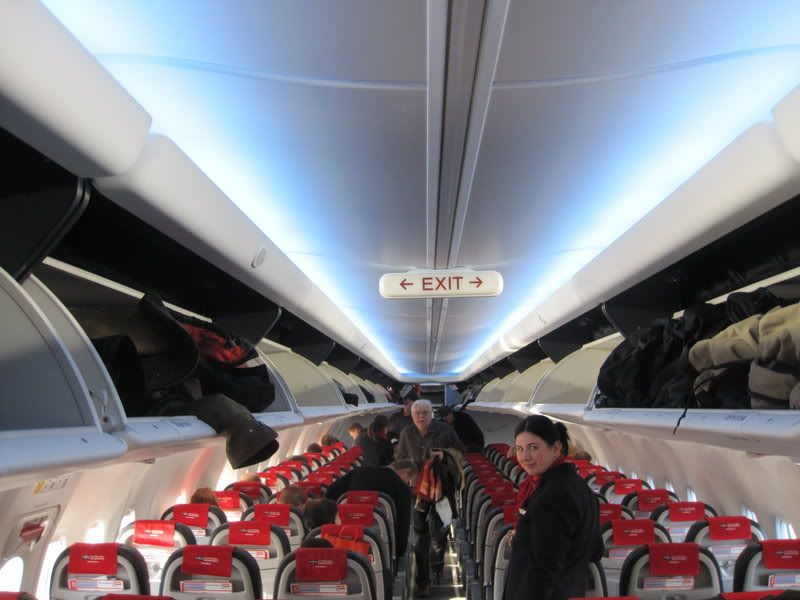 Our cabin crew seems to consist of three Estonian females and one Finnish quite senior male.
The load is very good - the next day's newspaper mentioned the load as 87%. On my side of the last row I do get two seatmates making it quite cramped. AYA333, the lucky bastard that he is, however gets the entire three seater on the other side of the aisle for himself!
Latest cabin controls - the air vents look interesting: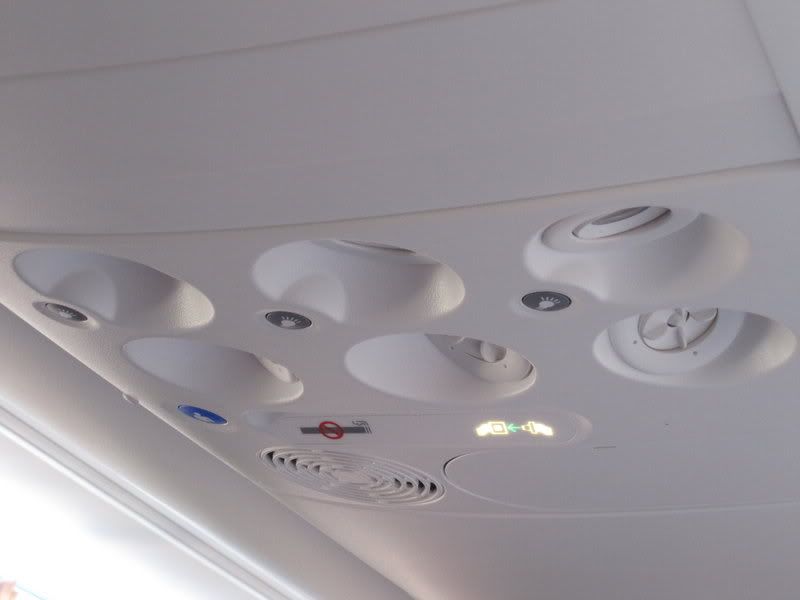 Once the bins are closed it becomes apparent that the new interior does indeed give lots of space:
Seat pitch is tight: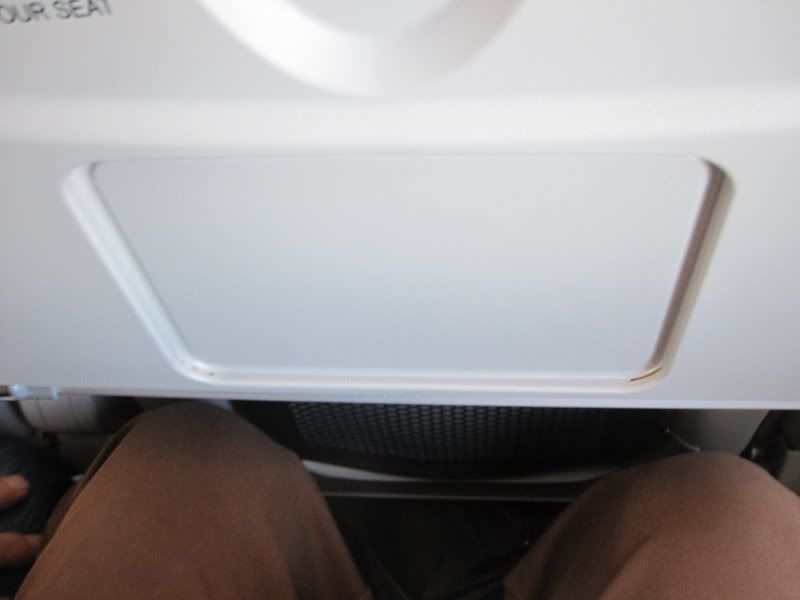 Captain Hesthammer, a Norwegian (the nationality... oh well, this joke is getting soooooo old) welcomes us onboard for our flight to Rovaniemi, which should take around 1h10mins with good flying conditions all along the way.
AY A333 (how appropriate!) next to us - I think she's heading up to KTT or maybe LPA as that is a Schengen gate:
El gitarro? Or as I will learn a bit later might just not be any old guitar...
Safety demo being played on the overhead screens:
Push back is five minutes late.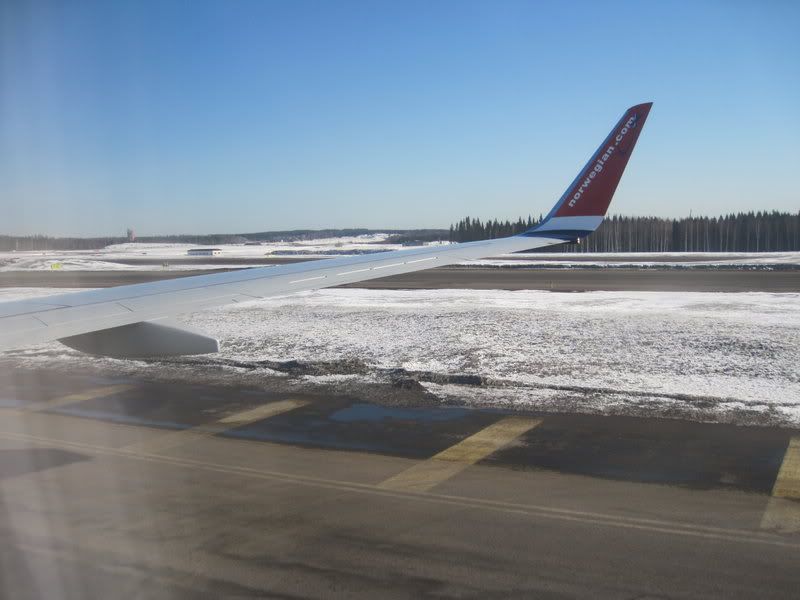 Air Åland Saab 340 operated by NextJet landing on 15: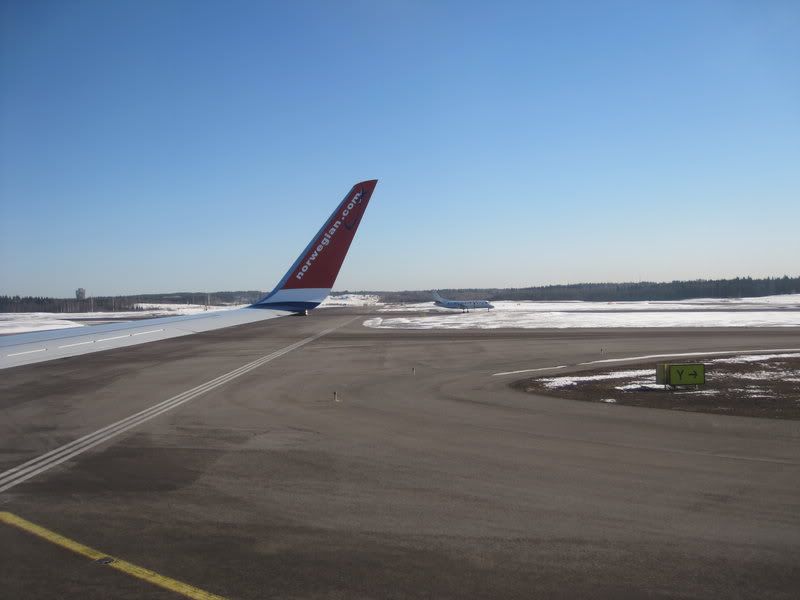 We perform a rolling take off from runway 22R seven minutes after pushback: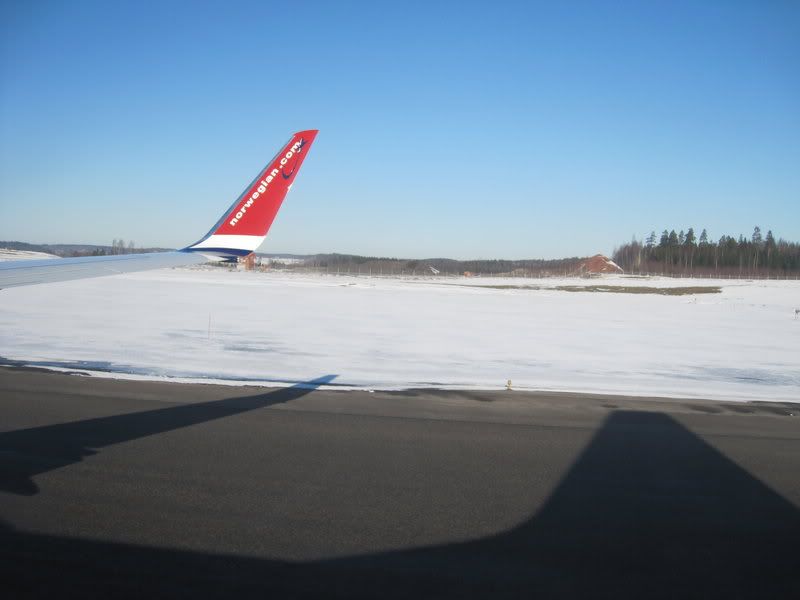 Nice shots of our shadow: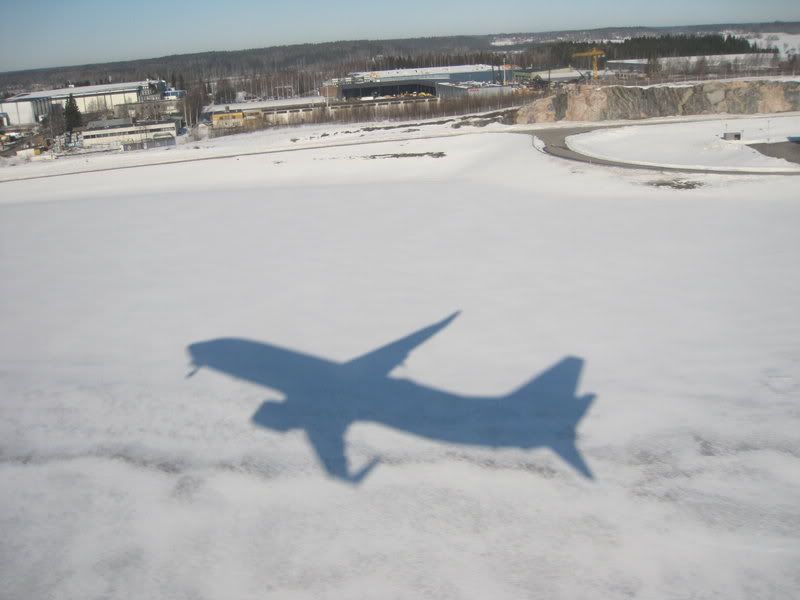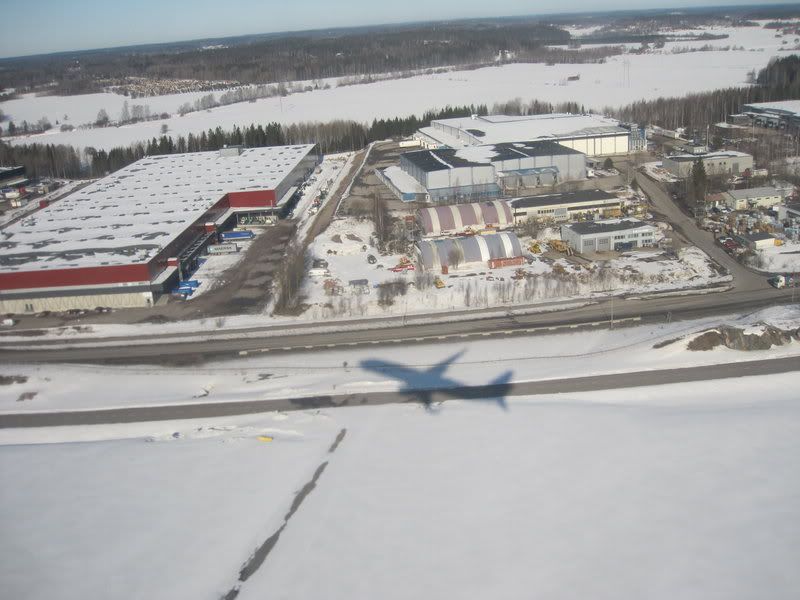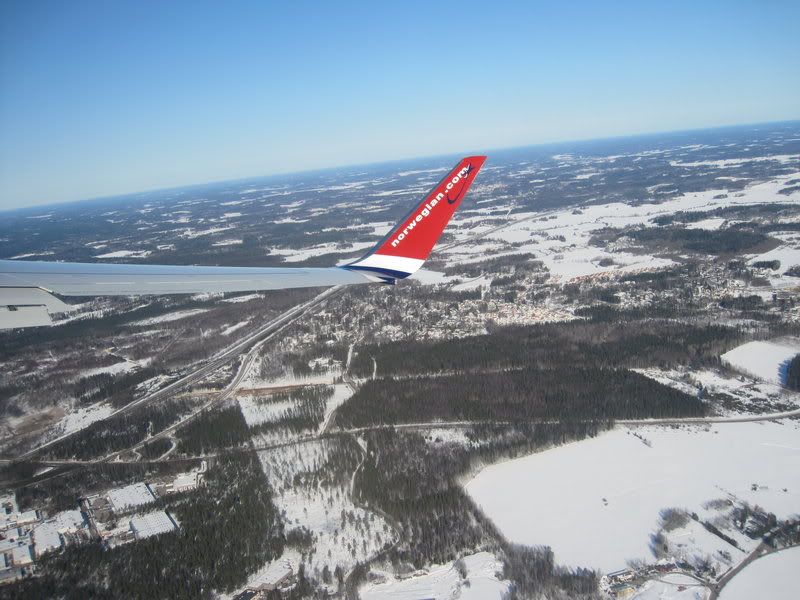 Bye, HEL:
Järvenpää, greetings to Gustav: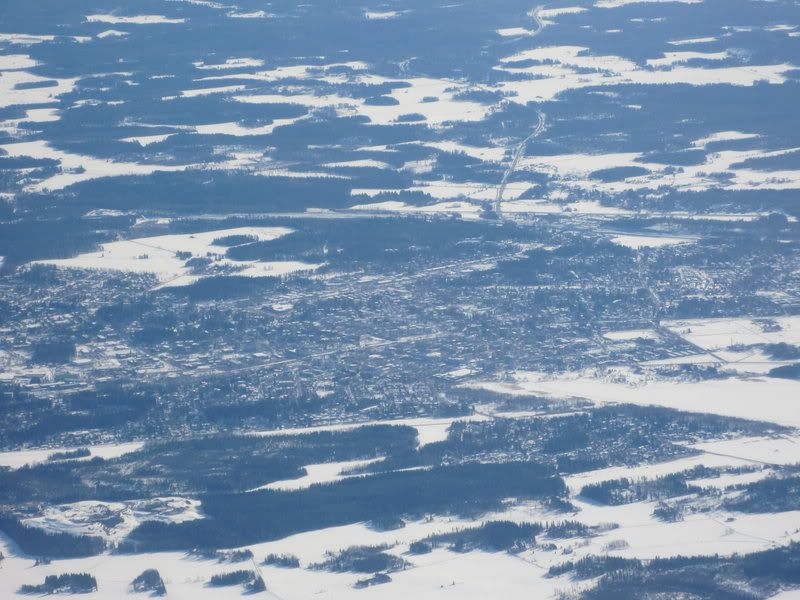 Right after the seatbelt sign is switched off an announcement is made about the onboard internet connection being available (and free for now!), so I have no choice than to try it. Works like a charm actually - quite a few people seem to be taking advantage of it, including my seat mates: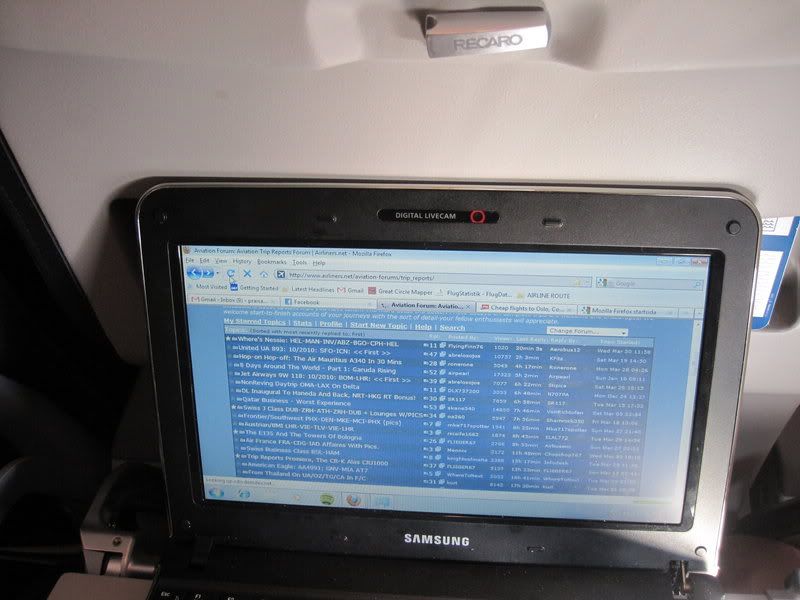 Finland still looking very snowy: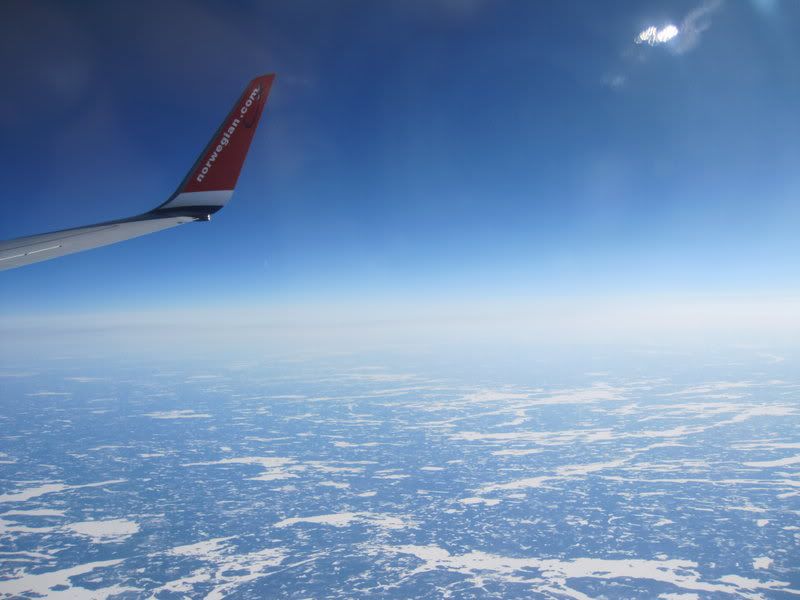 The city of Jyväskylä:
Followed by Tikkakoski Airport (JYV):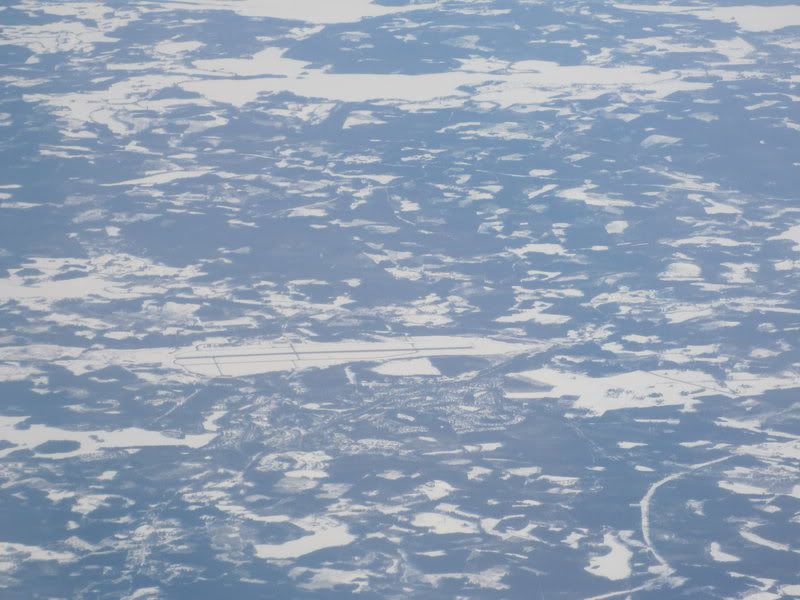 I chat some with my seatmates, a bunch of co-workers who are heading to Levi for a weekend of "skiii... *cough* drinking!" like they put it (and since the other guy who's not the designated driver managed to down to cans of lager during this short hop I have no doubts about it!). Quite nice persons all in all, and it turns out they saved a ton of money by flying to RVN and renting a couple of cars there for the drive up to Levi instead of flying to KTT - it definitely is high season there!
Nice contrast with the white ground, blue sky and the bright red winglet: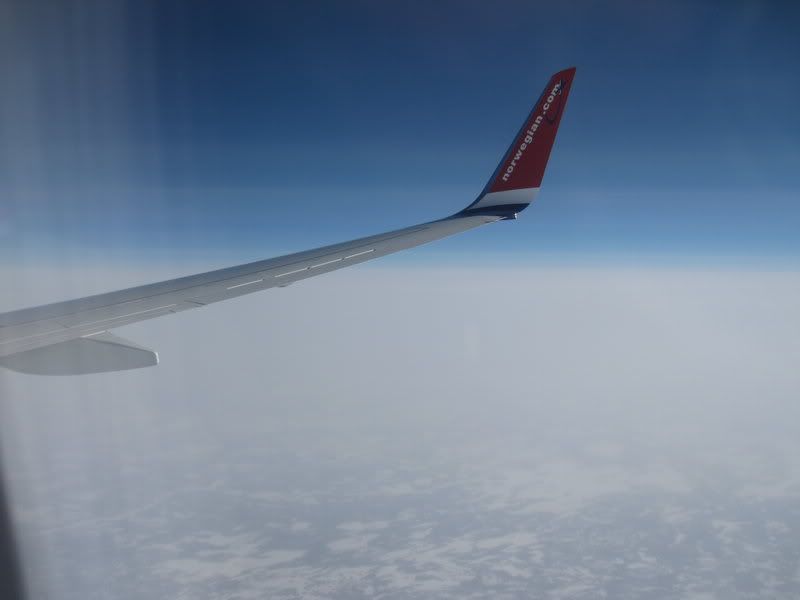 We talk about me snapping so many photos - the guys seem to understand my hobby just fine and don't even blink when I mention the purpose of this trip and that we are just hitting the train to OUL and then flying back from there. At some point the other guy really surprises me by handing me his business card and asks me to email a link to my photos and/or report once it is available - I am REALLY starting to create a cult here, methinks!
Soon enough we start our descent, the Estonian FO (I was almost certain he was Estonian when I saw him at the gate and his distinct and easily recognizable English accent is a sure giveaway!) announces that unfortunately there has just been a runway direction switch at RVN which means that we need to make a bit of a detour which will eat up some time and have us at the gate around 11.35, ten minutes late. Bugger - this means that I miss the excellent city views the usual approach to runway 03 would present on my side of the plane...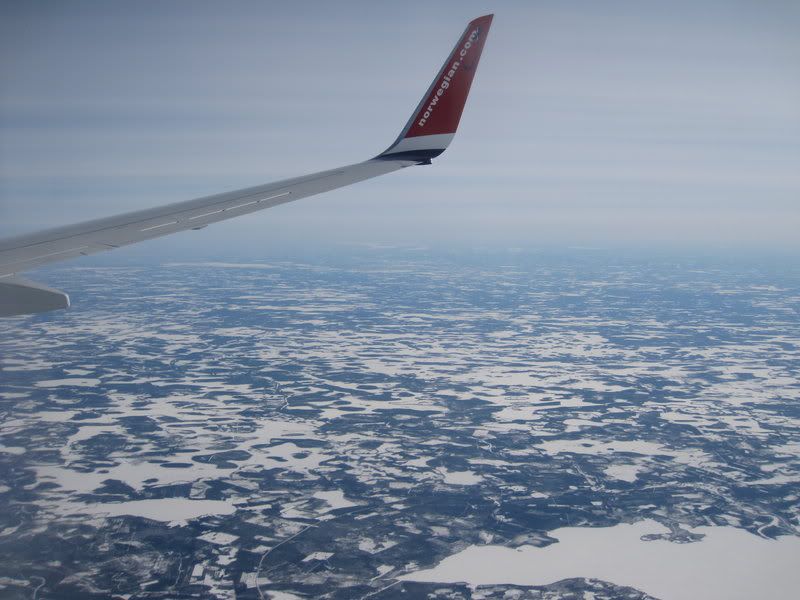 Hmm, has this barn burned recently: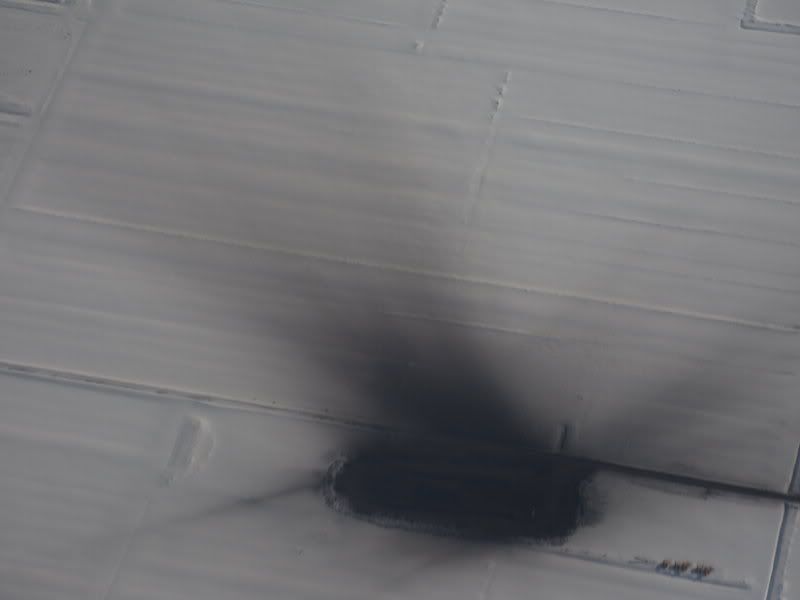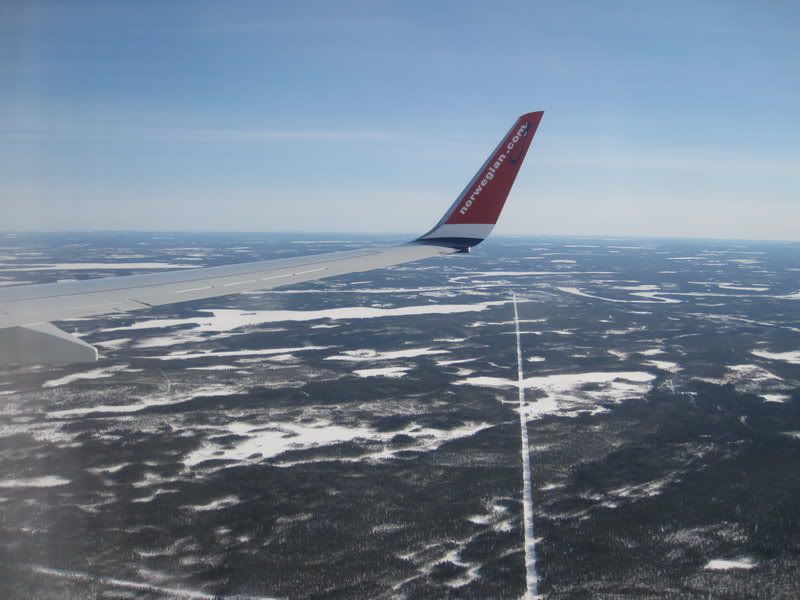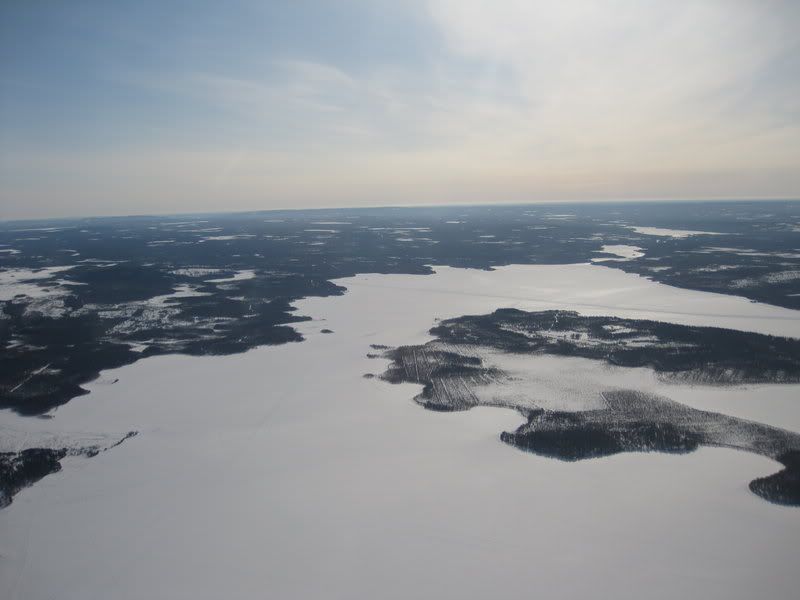 Turning for finals: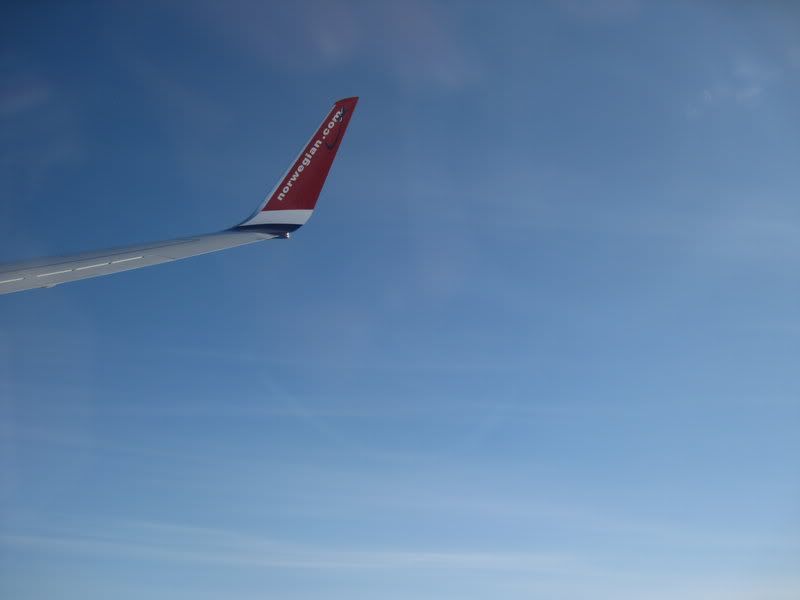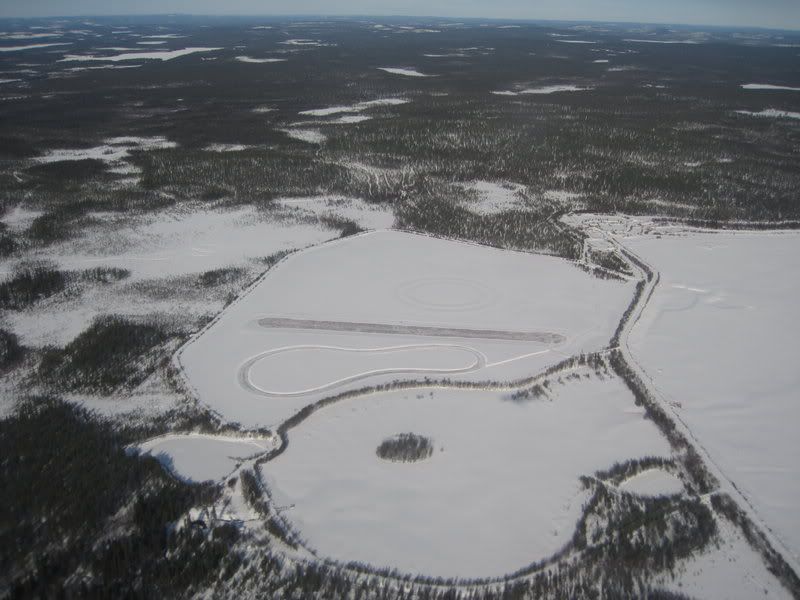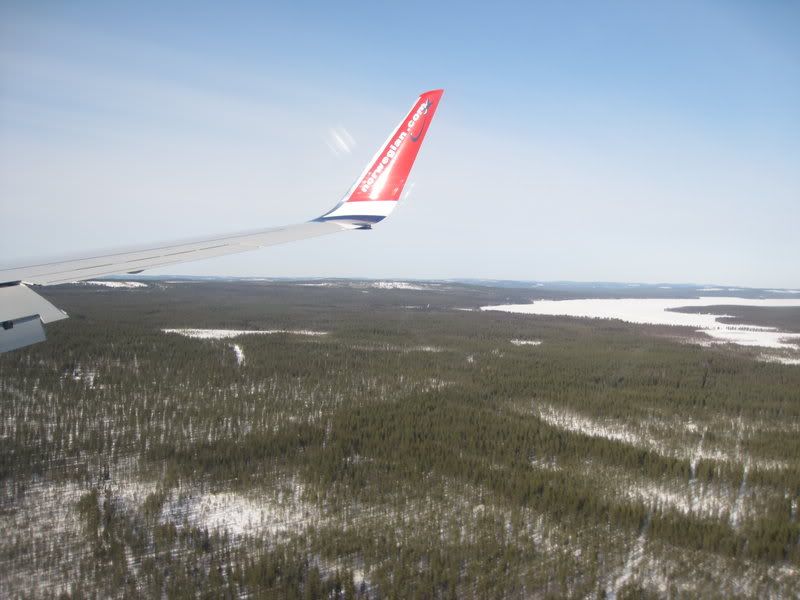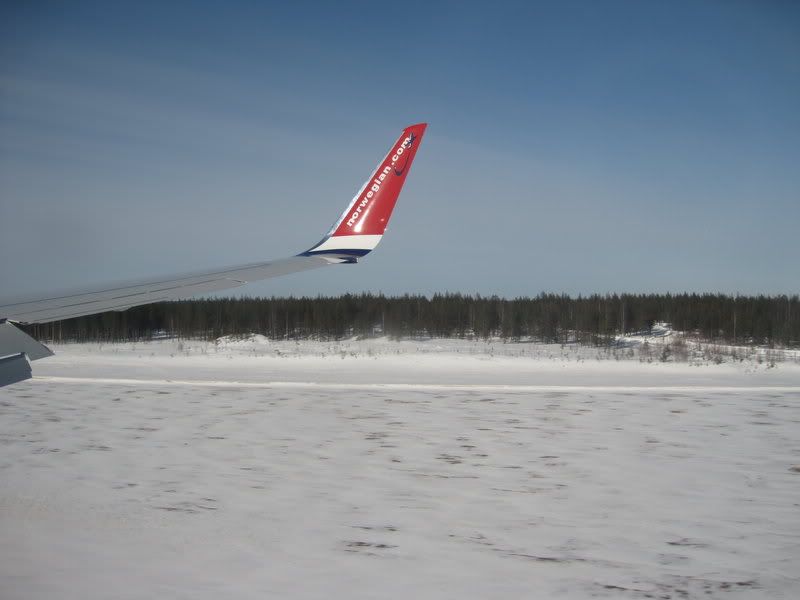 Landing on runway 21 is after 1h13mins of flight time, and a couple of minutes we dock to a jetway (!) at the terminal: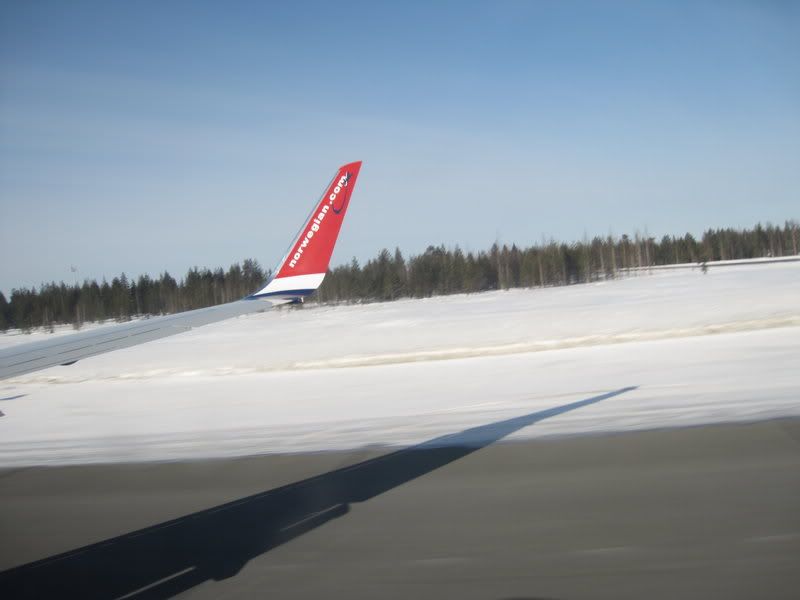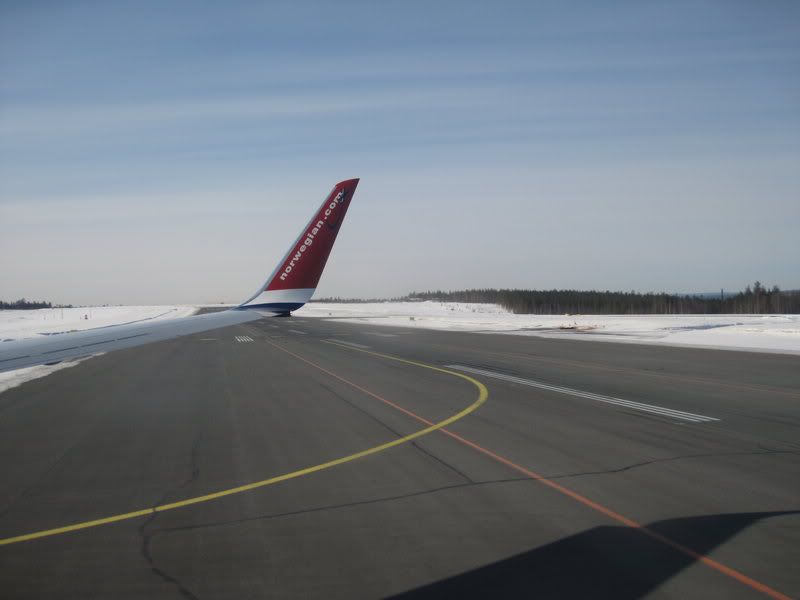 Well, one of the bad parts about sitting in the last row is the time it takes to disembark if the back stairs are not in use like today (RVN airport could learn a thing or two about efficiency from ARN T2 for example). AYA333 is already chatting with the crew in the back galley and I soon join him there. As I expected it'll be this very same plane doing the three roundtrips to OUL afterwards. This crew will only operate the first one of them and there will be a crew switch for the next flights, so at least I'll get a new crew!
A bit blurry shot of the interior and mood lighting: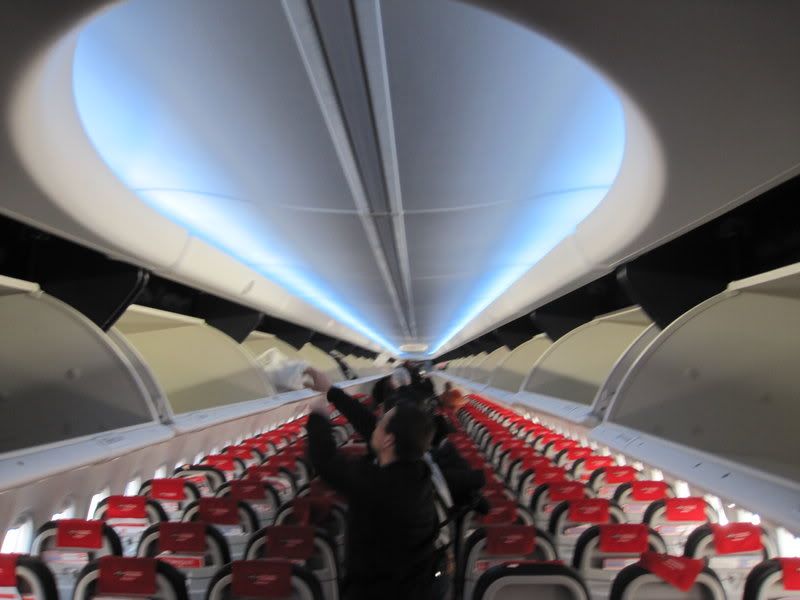 Soon the plane empties and we bid goodbye to the nice and friendly crew and head to the terminal. Inside there are more celebrations, Mr. Kjos is there again (he accompanied us on the flight) making a speech and from somewhere in the background I can hear a band playing some celebratory music..
Bye, see you in the evening: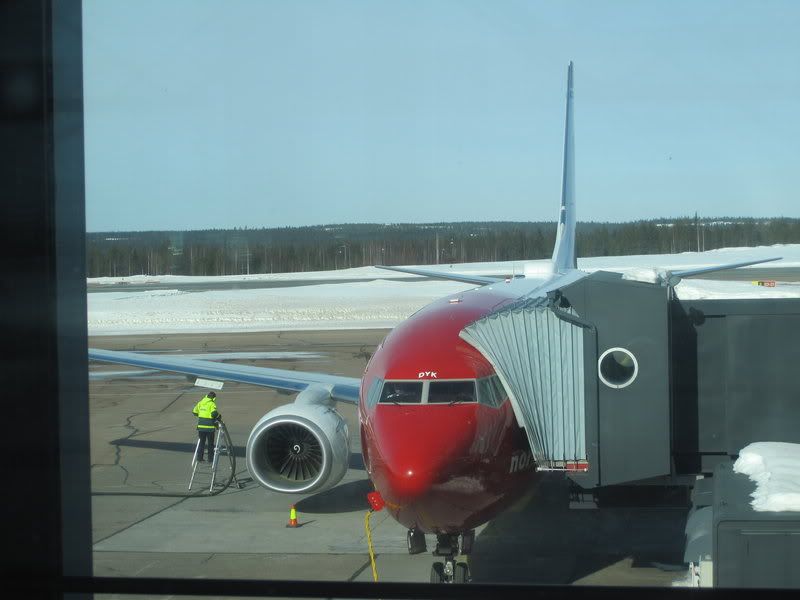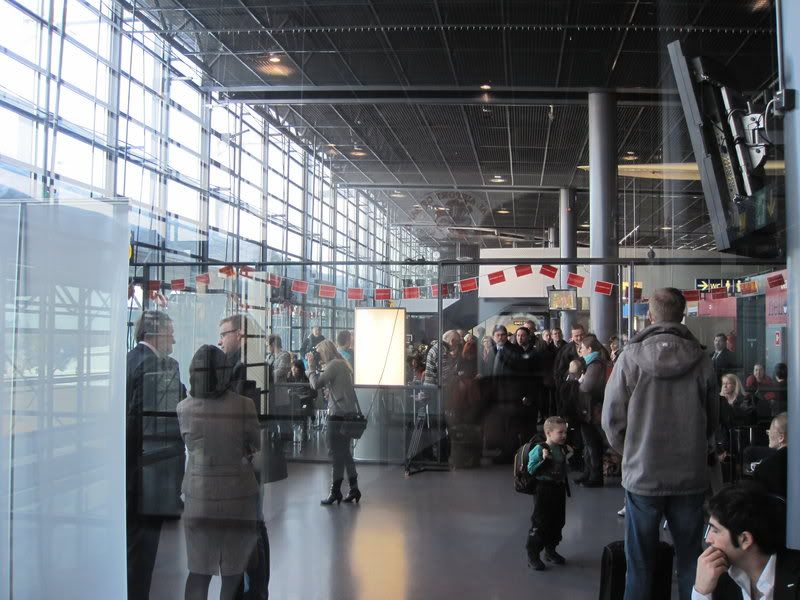 We don't have too much time so start heading out to arrange some transportation to the railway station. Well, who do I bump into in the arrivals hall than the singer of that favorite band of mine whose bass player I apparently did see back in HEL?! Of course I have to shake the guy's hand and chat a bit - it turns out that they indeed flew in on the same plane and are supposed to have a gig tonite at one of the ski resorts. More random encounters!
Anyway AYA333 looks a bit inpatient so I bid farewell and head out where he has already arranged us seats on the airport shuttle service.
Rovaniemi to Oulu
After some detours via a couple of hotels in the city centre we end up in the bus station, which is just a short walk away from the train station and we decide to walk there.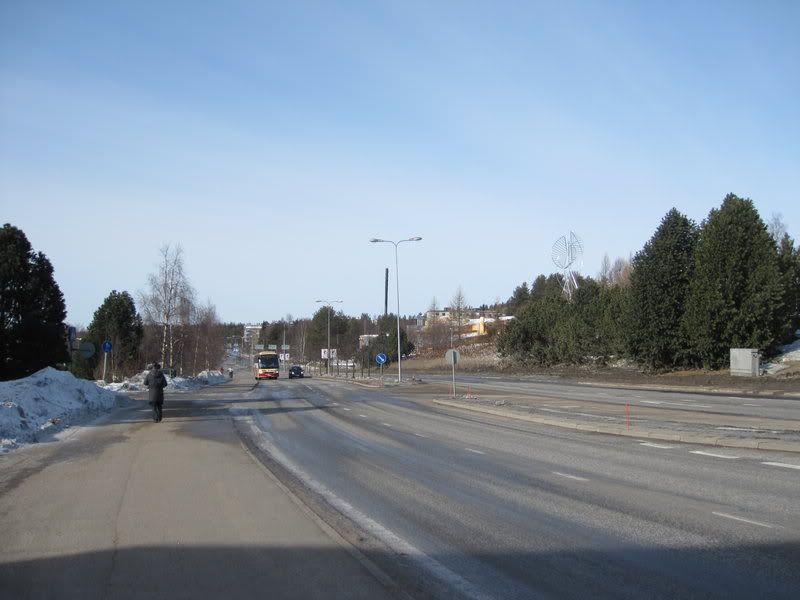 Hopefully not our engine today: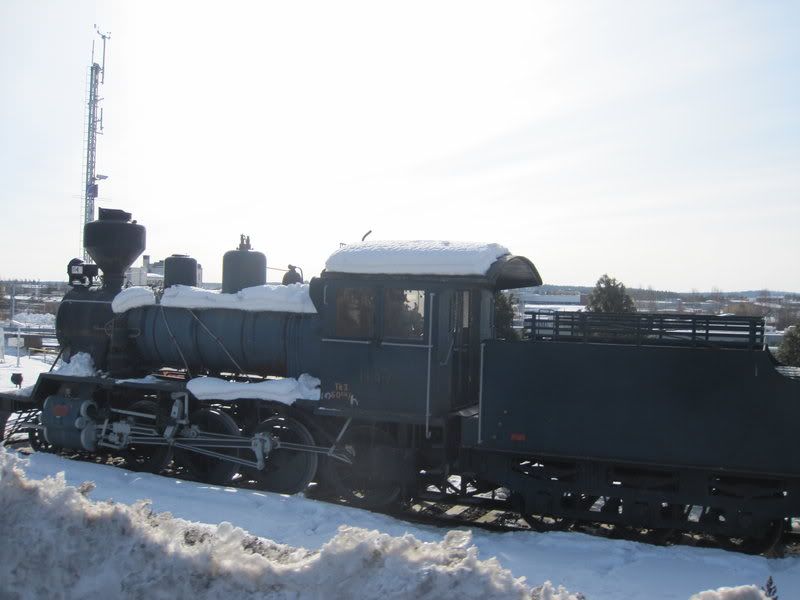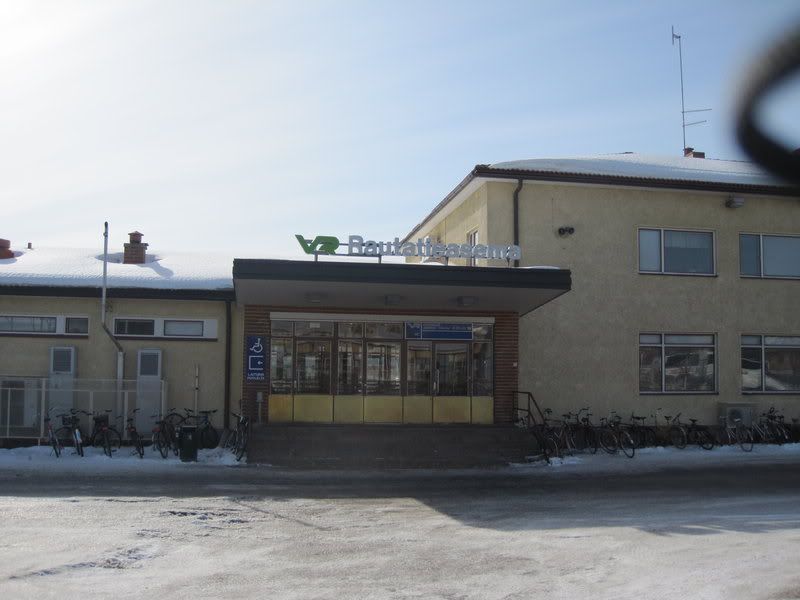 TIDS: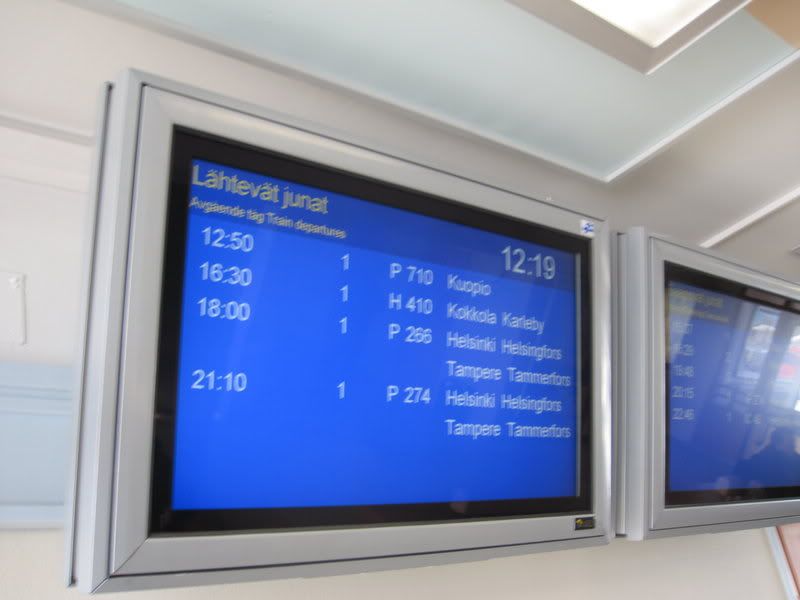 We still have half an hour until the train departs (see AYA333 - why were you worrying?) and its lunch time, so the station restaurant is our next stop. Being in the capital of Lapland I just can't choose anything else than the traditional reindeer stew - always so good: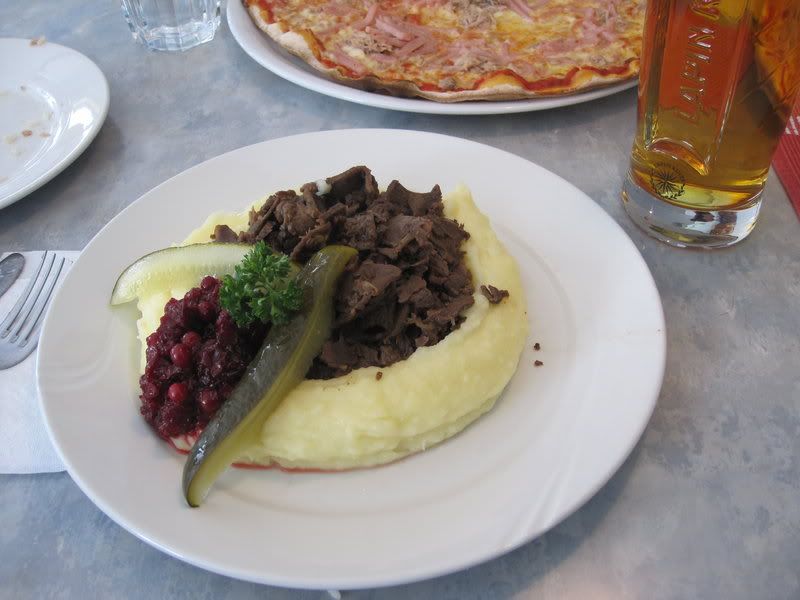 Soon enough it is time to board our train and we agree to spend our two and half hour journey in the restaurant car as our seat assignments are in different cars and load on the midday train is low anyway.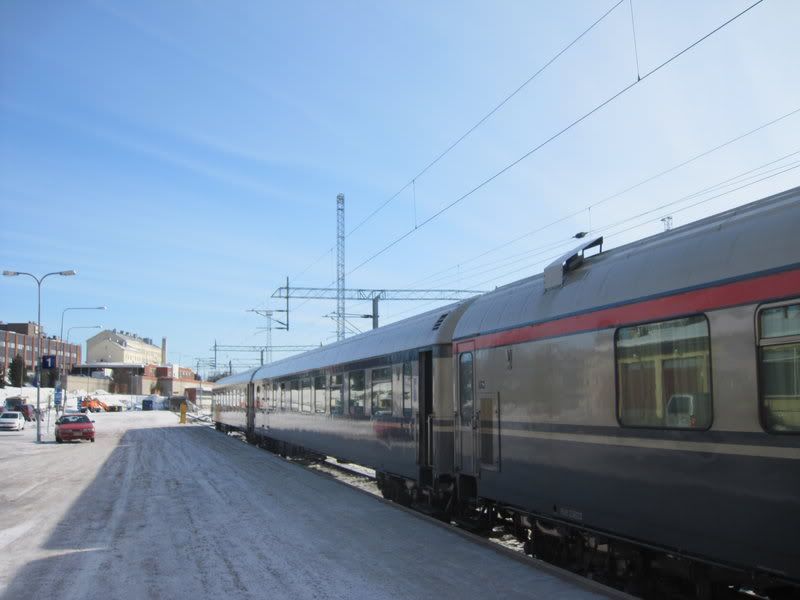 Inside there's finally time to dig into the goodie bag: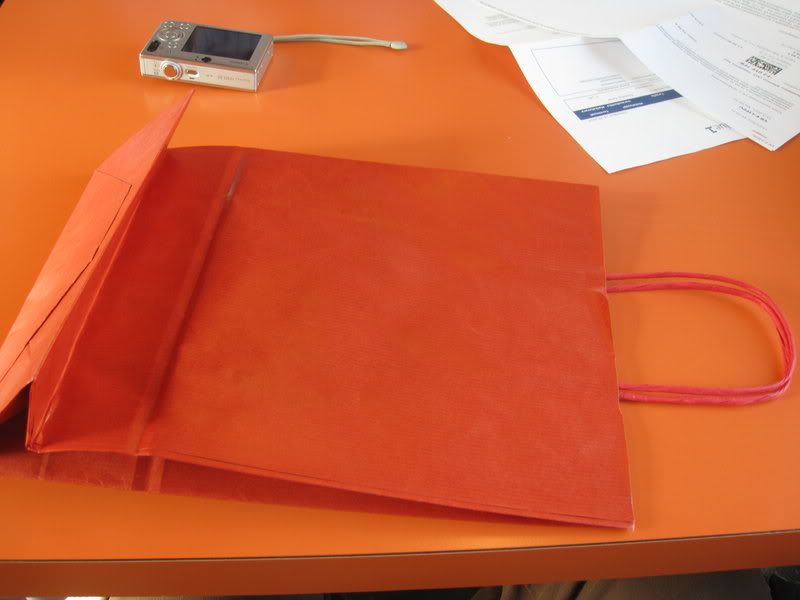 Quite lame if you ask me - the only things it contains are a small piece of paper about why this is a special experience and two pairs of Norwegian-branded eyeshades in a nice enough holding pouch: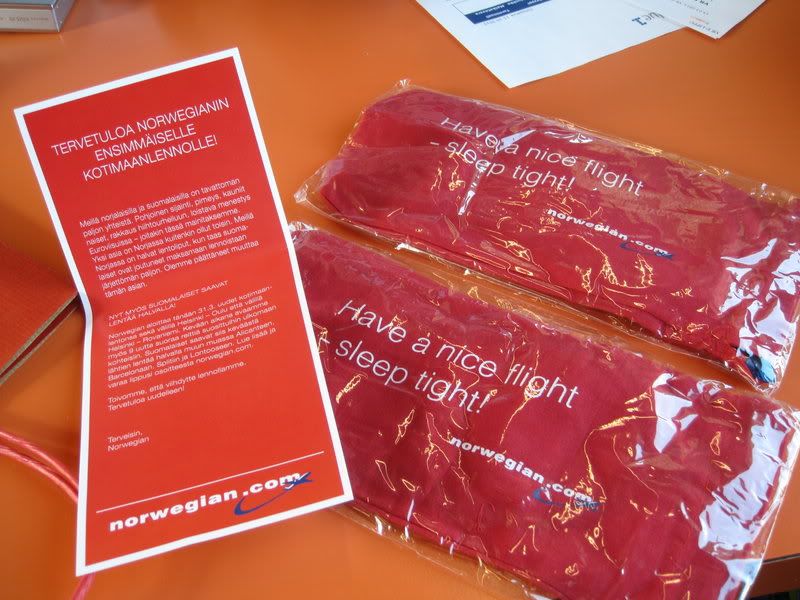 I half expected a free ticket voucher or something like that - just like Jonas got on his inaugural flight on the ARN-GOT route some time ago...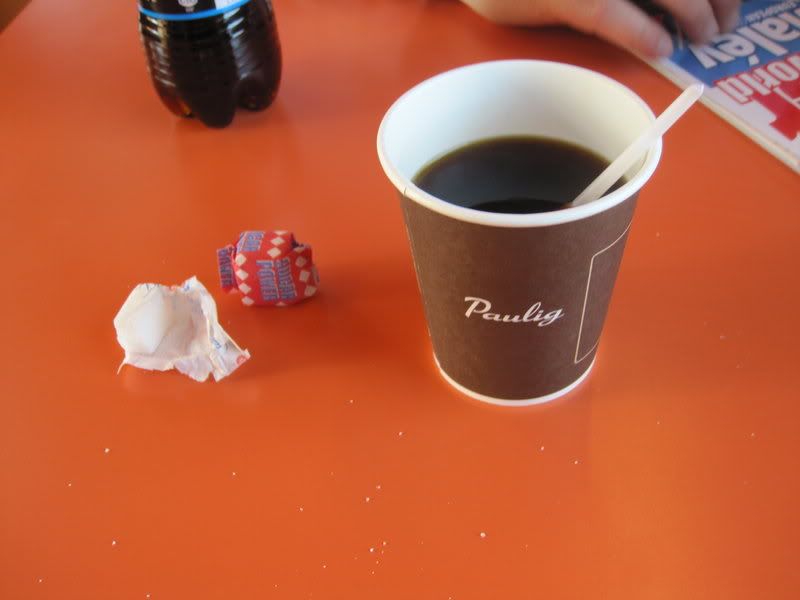 Oulu
The train pulls to Oulu right on the schedule so we have some three hours before the departure of our flights. We agree to walk around a bit - the weather is quite nice today: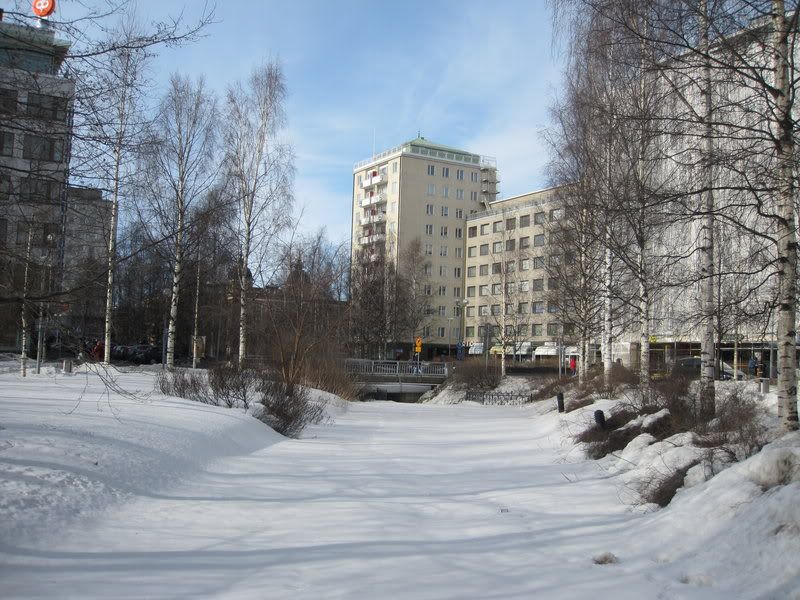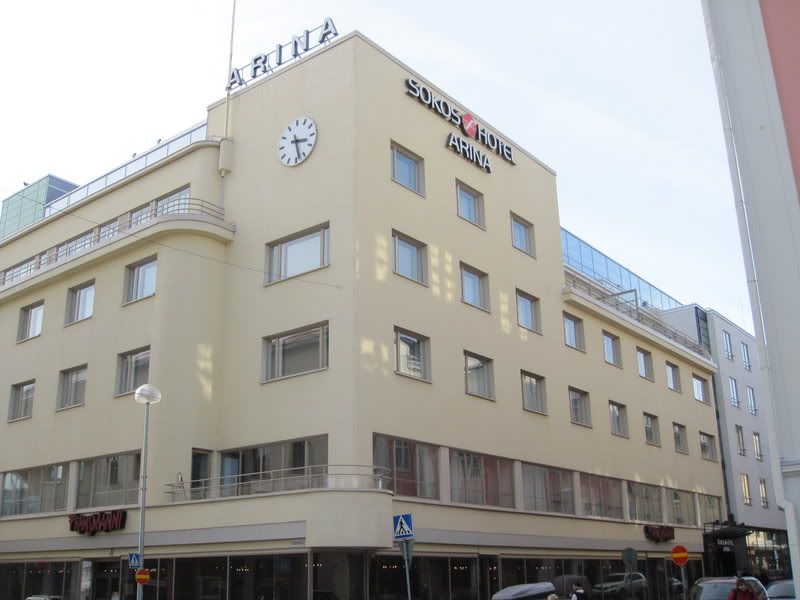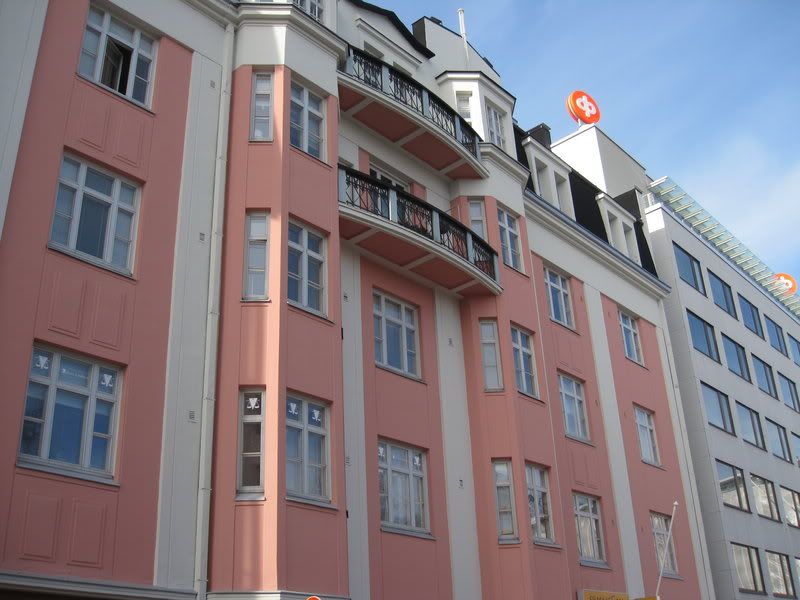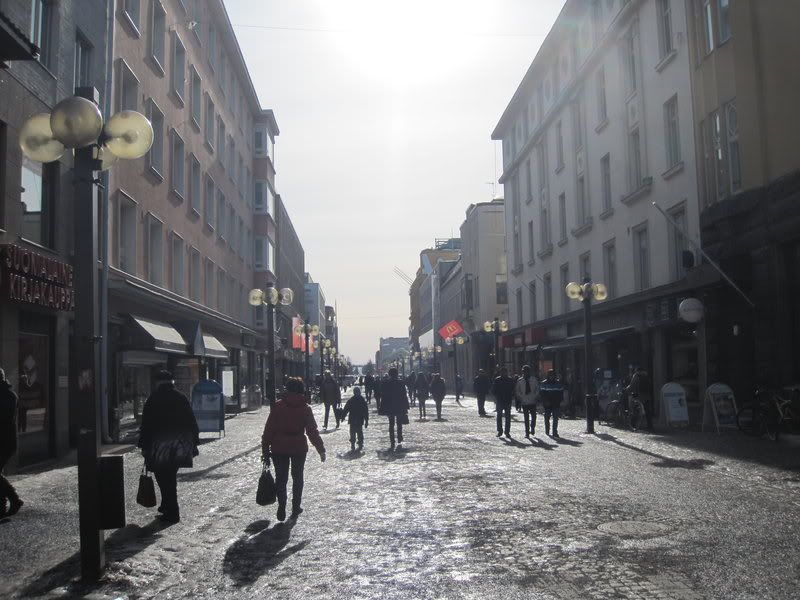 We end up in the market square right next to the sea - this policeman statue is a famous symbol of the city: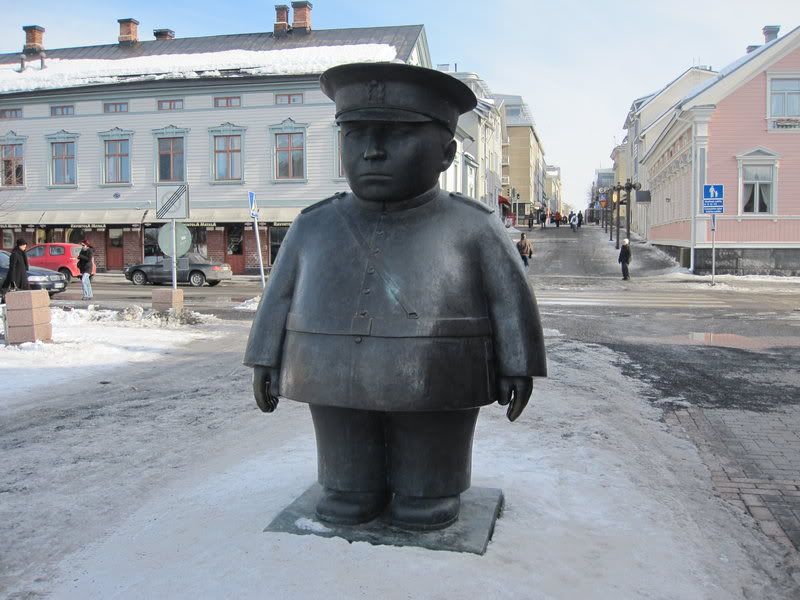 The market hall: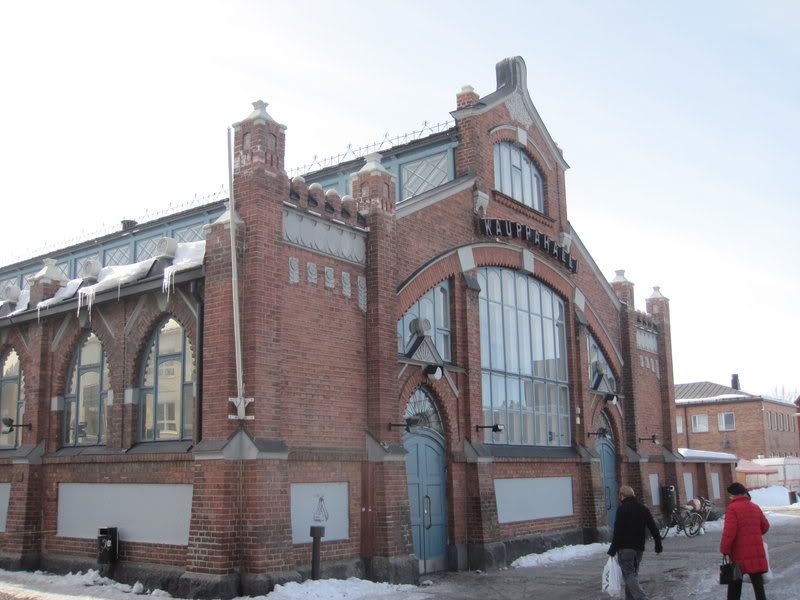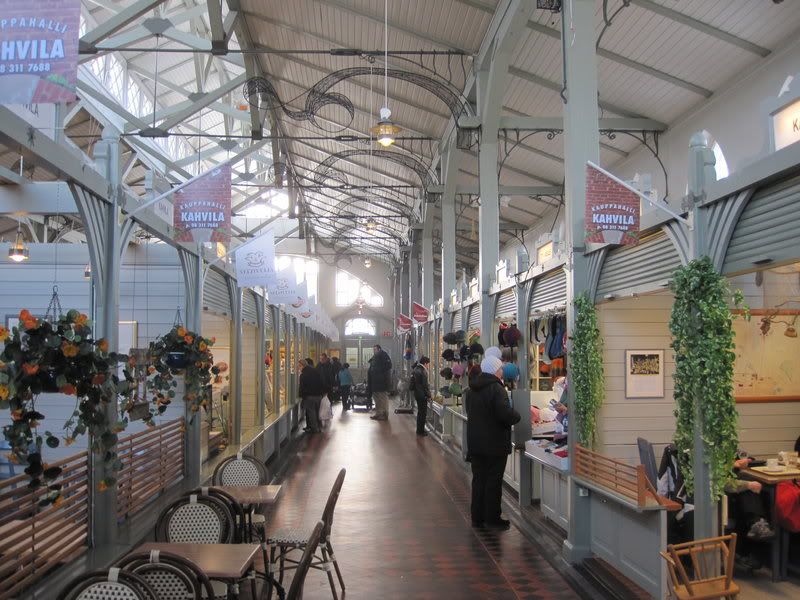 Fish, anyone?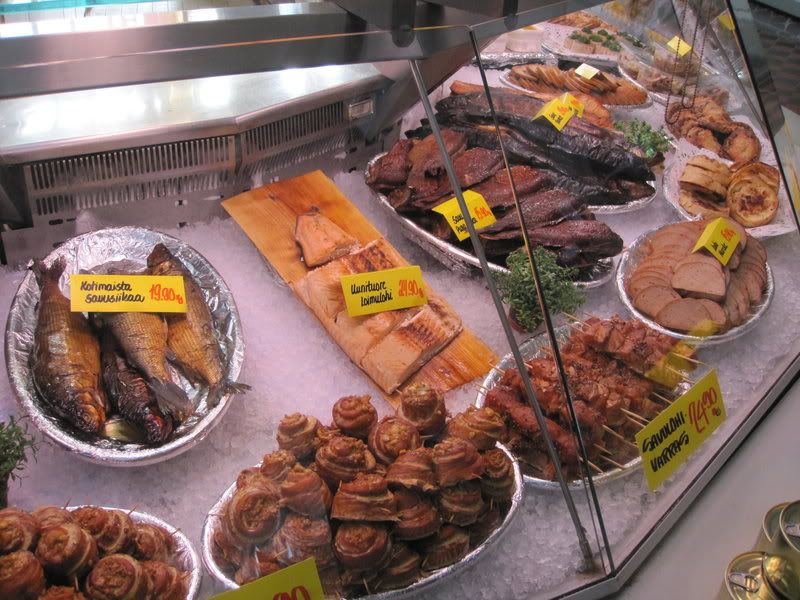 Reindeers, anyone?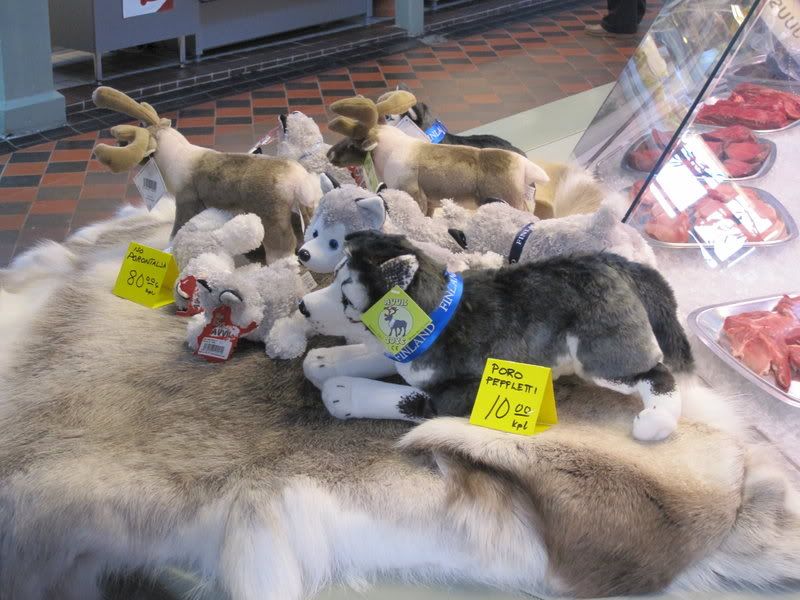 I like these old warehouses - nowadays they house cafes, restaurants and craft shops: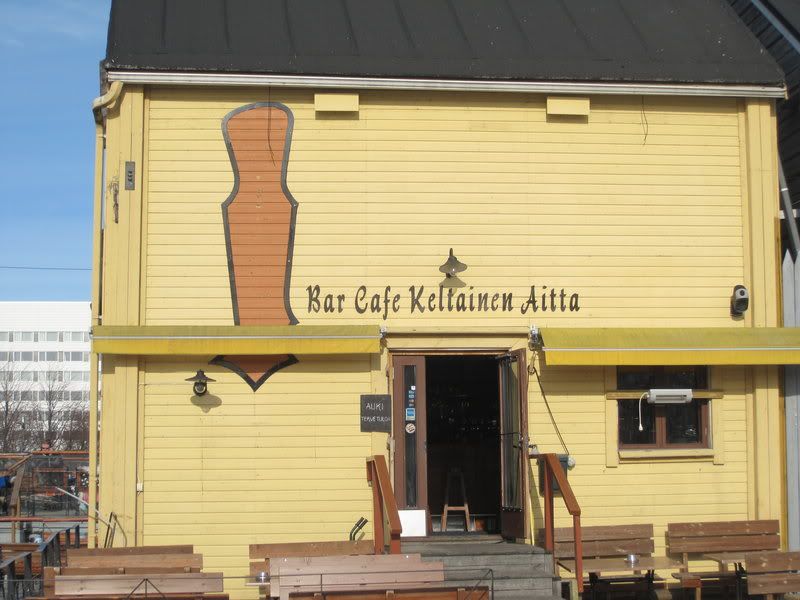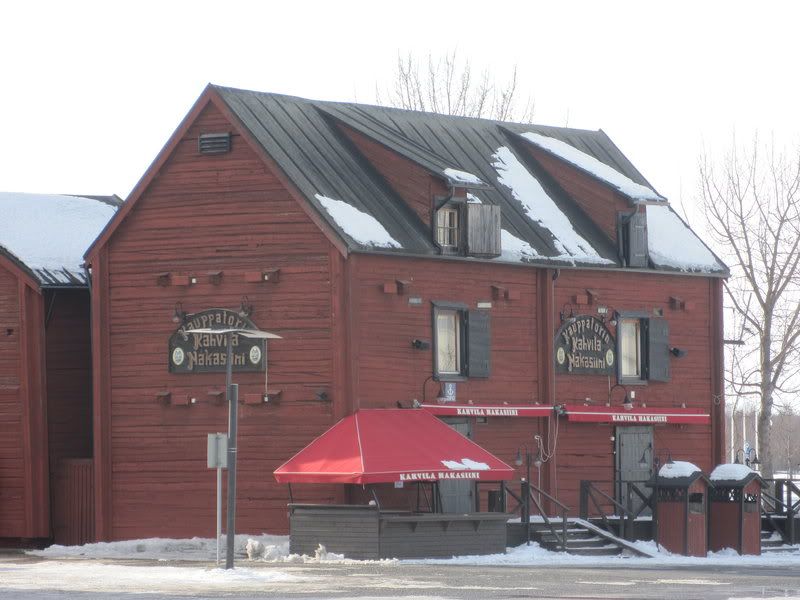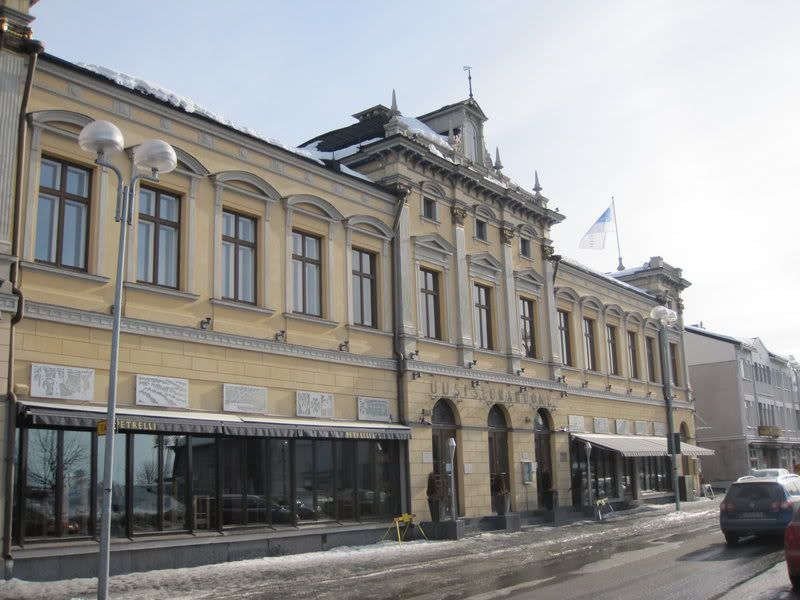 An early dinner later we hit the airport bus and after a bit frustrating ride (I just hate when airport buses also double as regular commuter buses and make lots of detours via residential areas!) end up at Oulu Airport in the neighbouring town of Oulunsalo:
Oulu Airport
Oh, there are check in machines here as well: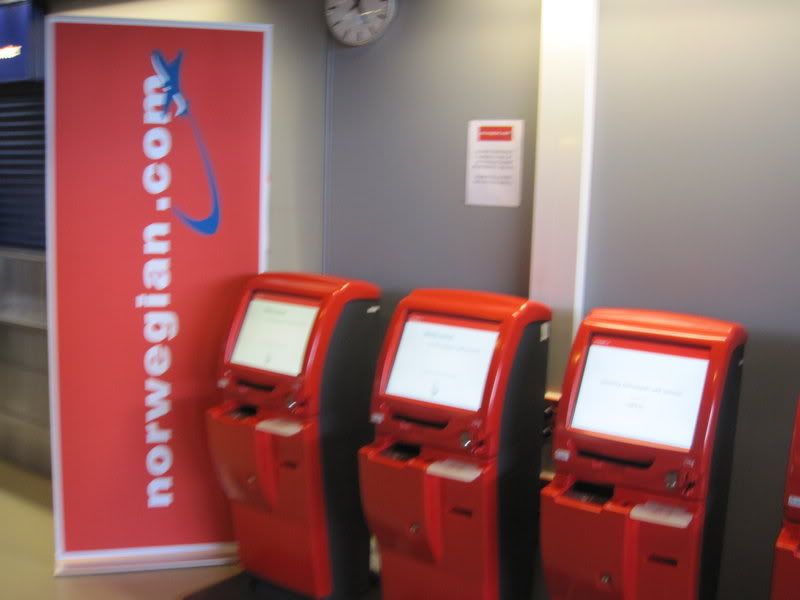 I use these to check myself in - there are lots and lots of vacant seats on the map so maybe the load isn't that great - wanting some extra legroom I go for the bulkhead 1F.
AYA333 in the meantime has picked up his boarding pass from the KF check in counter, so after a short look around he head through security and end up in the cafe upstairs.
Along the way I stop by the Norwegian gate - looks like they had some celebrations here for the inaugural flight earlier today: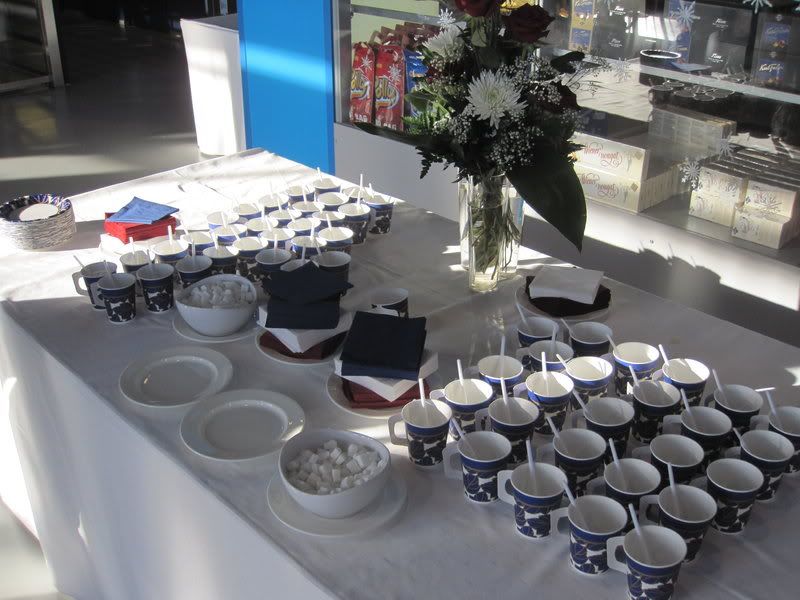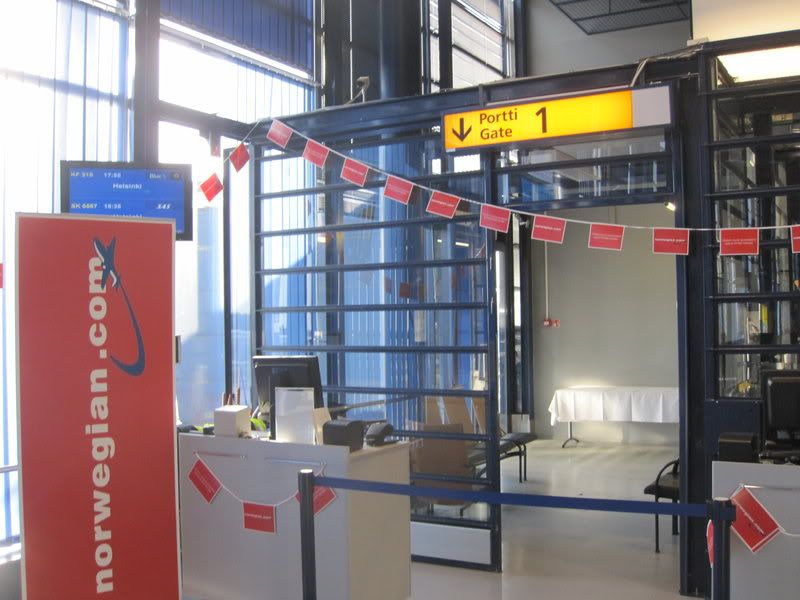 AY: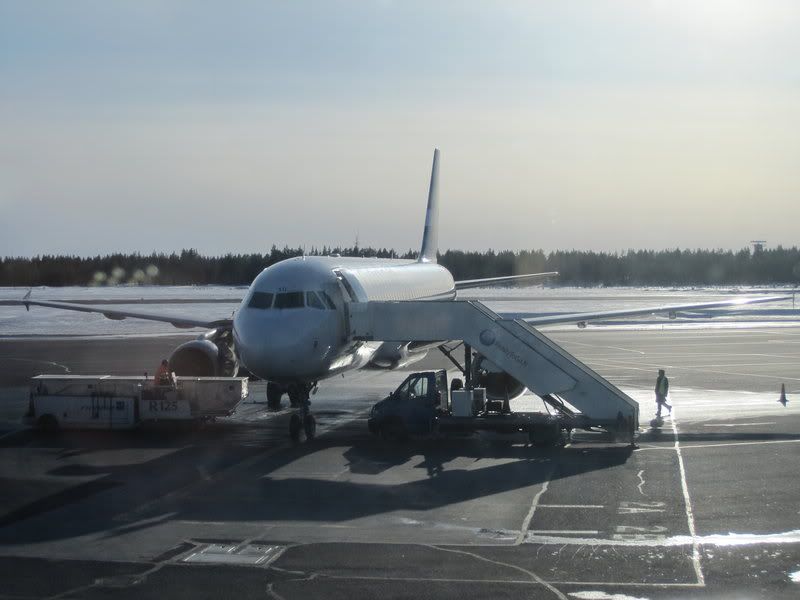 Notice the three flights (supposedly) departing for HEL at exactly the same time: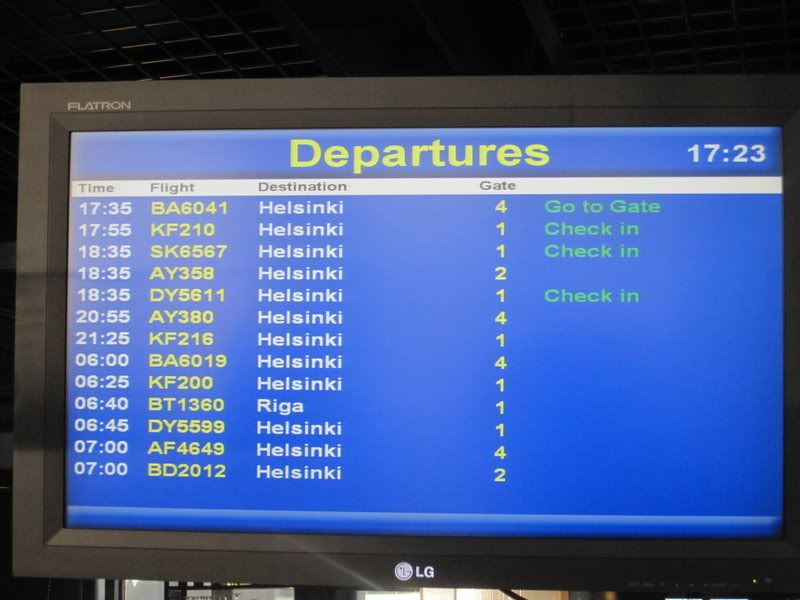 DC operating for KF: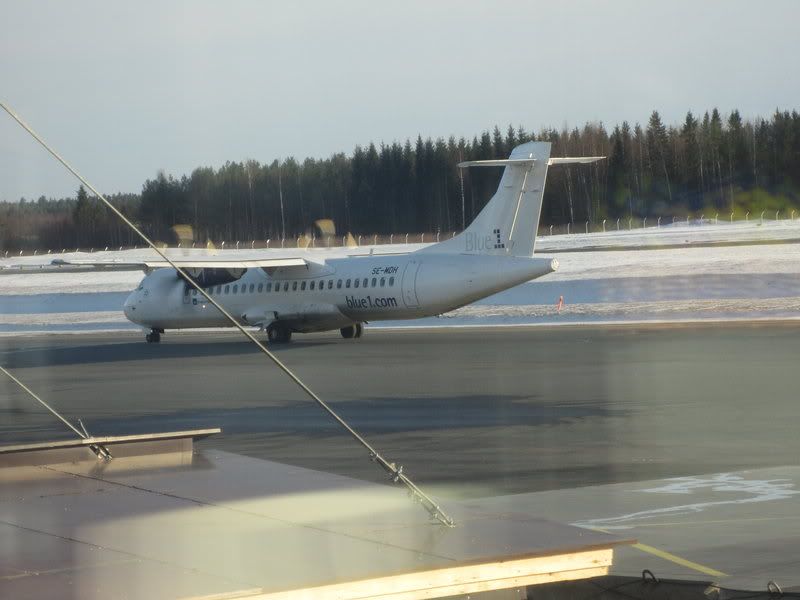 Top