Hello Dear Reader,
Here is the continuation of a 10 day 12 flight trip, LHR-MAD-MEX-BOG-SCL-EZE-GRU with side trips of CGH-GIG-CGH-SDU-CGH before heading home GRU-LIS-LHR.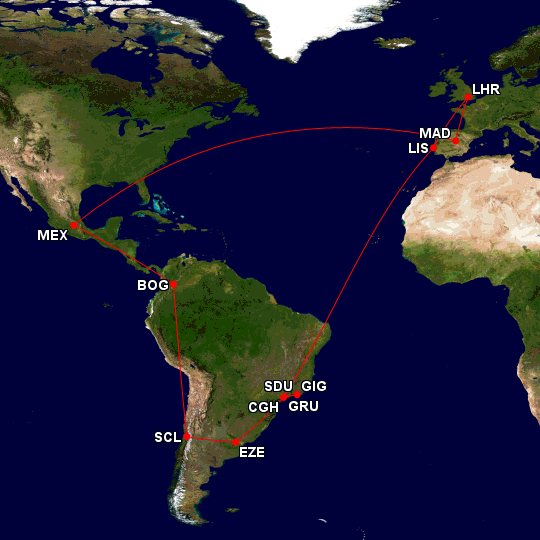 Part II follows my travels from MEX to BOG and onto SCL, both flights being operated by Avianca.
In my youth, Columbia had for many years been a hot bed of trouble, it seemed almost weekly some new drugs lord had killed a government minister or taken control of half the country.
Whilst some issues remain, Columbia today is a much more peaceful country, this is all good as today, their national carrier. Avianca, was going to take me from MEX to SCL via BOG.
There are a choice of carriers willing to take you from MEX to SCL, however I've always wanted to fly with Avianca, the current colour scheme on their aircraft is truly stunning, it seems to bring out the beauty in a plane, something some schemes fail to achieve.
So join me and Avianca on the 3rd and 4th sectors of my 2011 spotting jolly.
27-02-2011
AV45
MEX-BOG
A319-115 HK-4552 Built 2008
Seat 3K Business Class
1st Flight on this aircraft, 84th A319 flight
Sch Dep 07:20 Sch Arr 12:55
Act Dep 07:12 Act Arr 12:33
Not wanting to possibly oversleep I arranged a wake up call with the hotel, generally pointless as I always awake before teh alarm, today being no exception.
Carry on luggage in tow I checked out and take the lift to the terminal concourse.
I had stayed in the Hilton, part of the airport complex. My room had good views of the ramps and runways, though a film and etching on the glass made it a bit more difficult than normal to read moving aircraft registrations, that aside I still managed 120 new planes the previous day.
Difficult spotting
A short walk to the various check in areas
on the way you pass the former Mexicana facility, looks like it was pretty nice. The area is roped off and manned by a security guard, being wary of taking pictures with security around all I have is this poor shot, looks like it used to be a really nice area.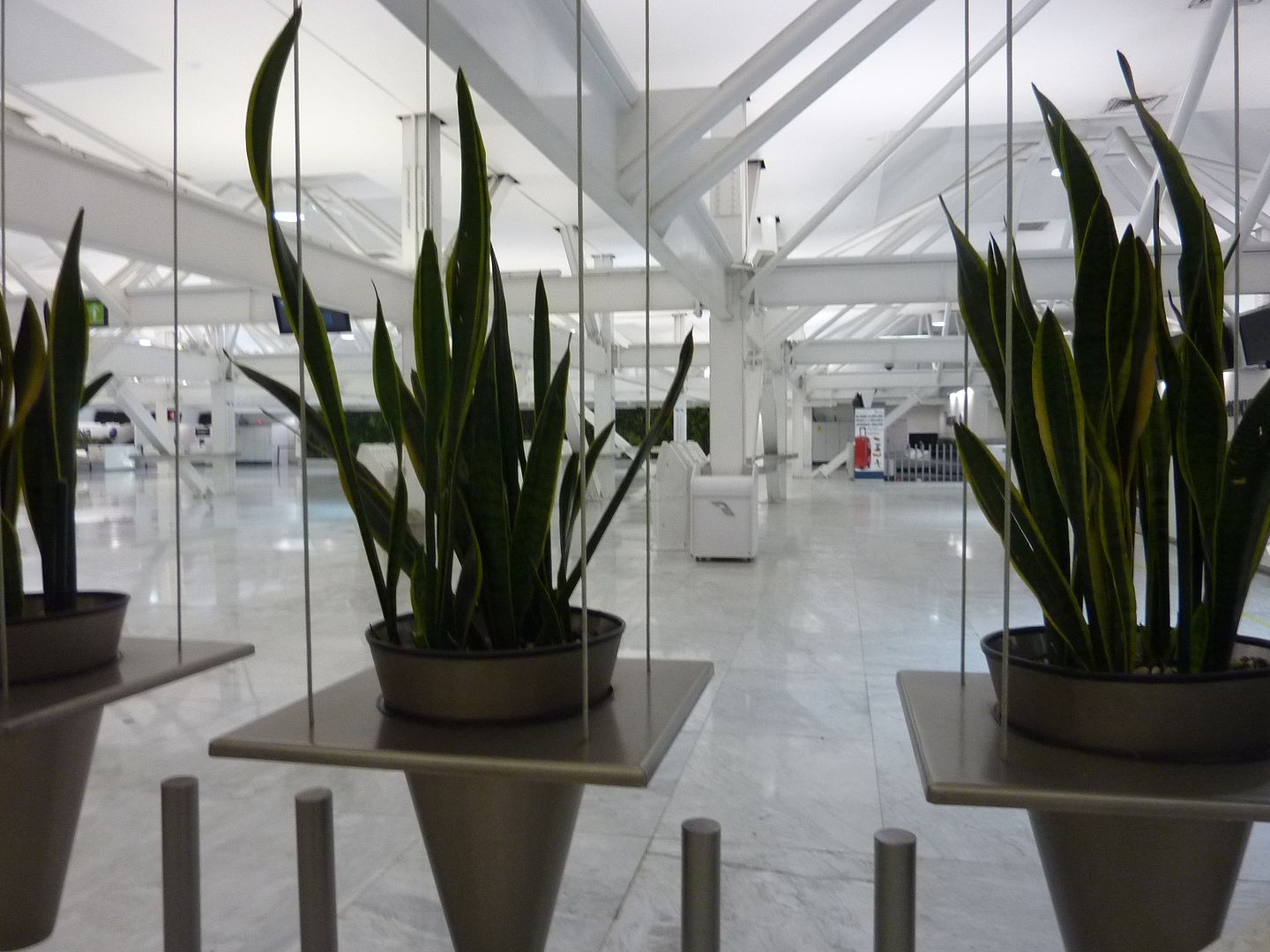 Avianca use the same check-in areas as IB & BA, others using the facility include Taca & Cubana.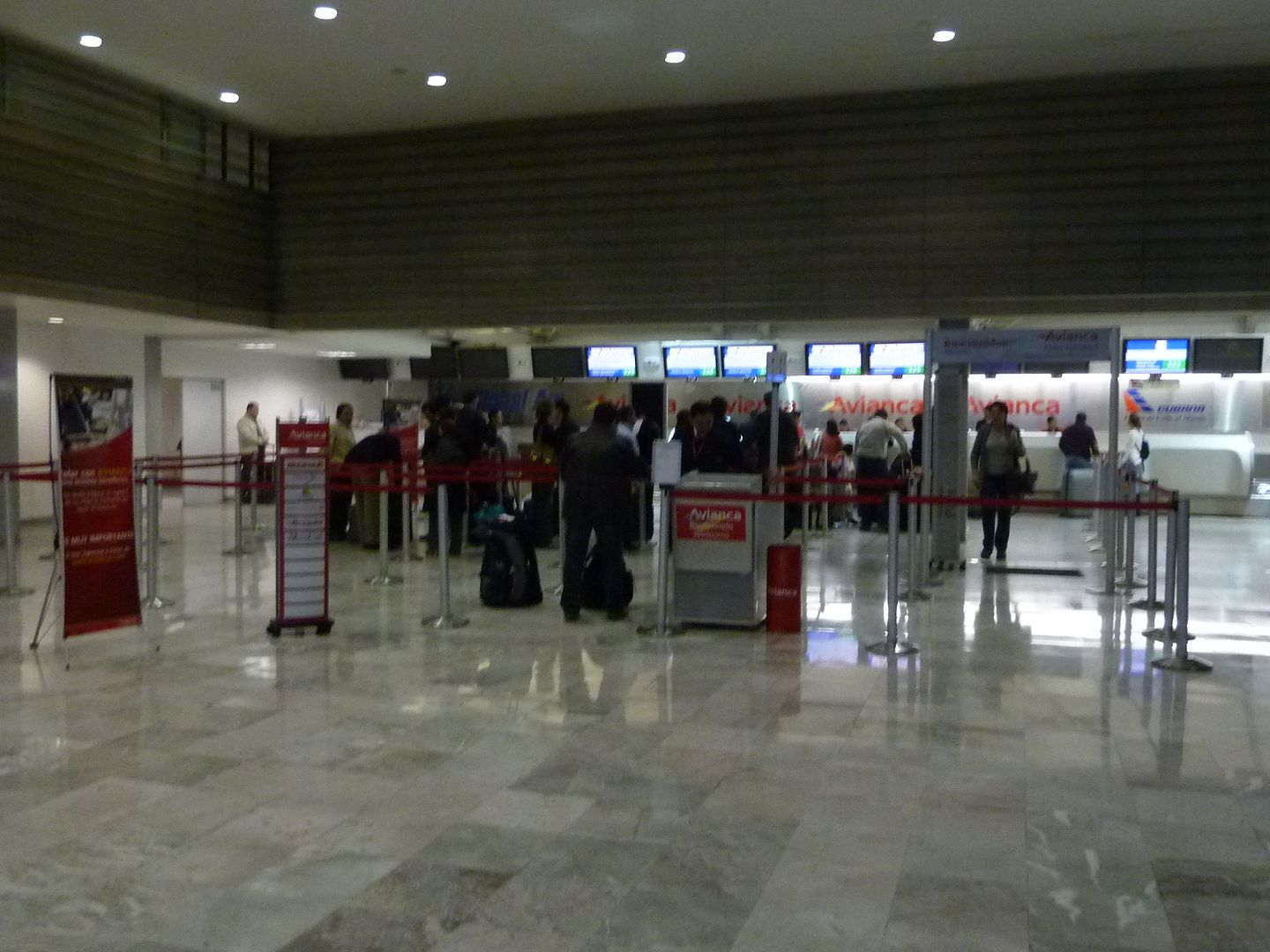 The entrance to the check-in area is manned by an agent ensuring you have the correct documentation, along with the section of immigration from you are supposed to keep,I dug around in my bag and found it, thankfully!
Documents checked I was directed left to the large economy queue, guess he never checked my documents that well, business class I said and pointed to the premium line, yes he replied and I turned right.
Check-in for today's flight was a served by 6 agents, 4 for economy and 2 for business class. All 6 agents were busy with passengers, Im sure I was not standing there long but it did seem to take quite a while for the agents to finish with their customers.
My turn came and I pulled up to the podium, an attractive agent with a nice smile took my passport,. I had trouble hearing her, I think she spoke quietly plus the noisy baggage conveyer behold here was not helping.
She askes me if I wanted lounge access, odd question I thought, I replied yes as I hoped to send a few emails and grab a snack before the flight, the previous nights meal in the airports Italian restaurant had not been the greatest, leaving behind more than I ate left me feeling a tad peckish now.
Lounge Invitation
Both of today's boarding passes were issued along with a lounge access card, I was also advised I needed to complete the documentation on the rear of the boarding pass, this being for a contact name, address and contact number, not come across that before.
Unlike the other person being checked in, my agent directed me to turn right to access security, thought it strange, oh well.
So out of the check-in area and turn right for security, a rather long snaking line of slow moving people. Three scanners appeared to be in use this morning but the process was painfully slow, eventually I made it through and I emerged in a shopping mall, sorry, airside.
Ignoring the new shopping area, airside is pretty grim, low ceilings, almost no natural light, a central long corridor with some grubby looking one man band type shops, MEX T1 is a truly dismal place to be.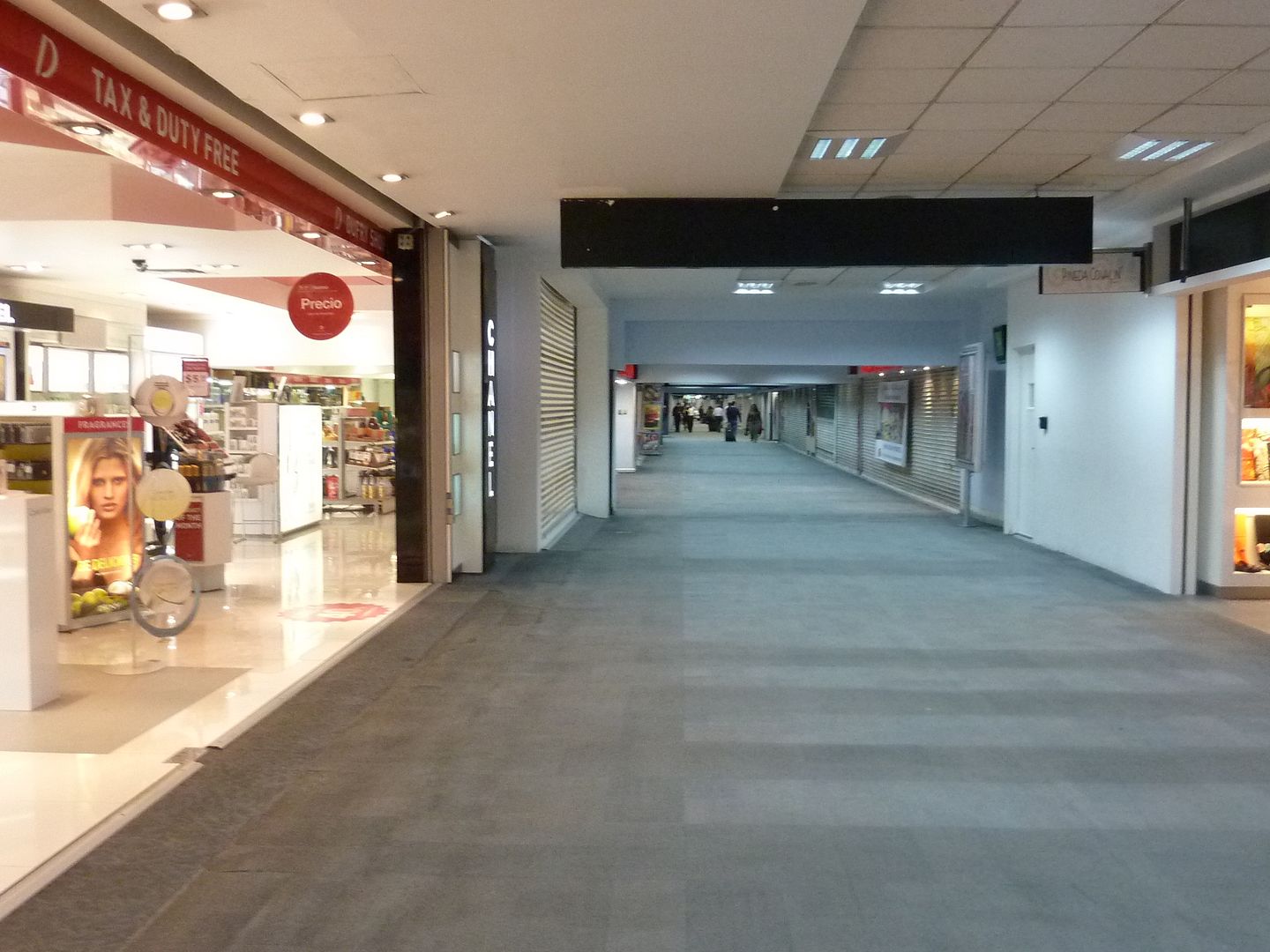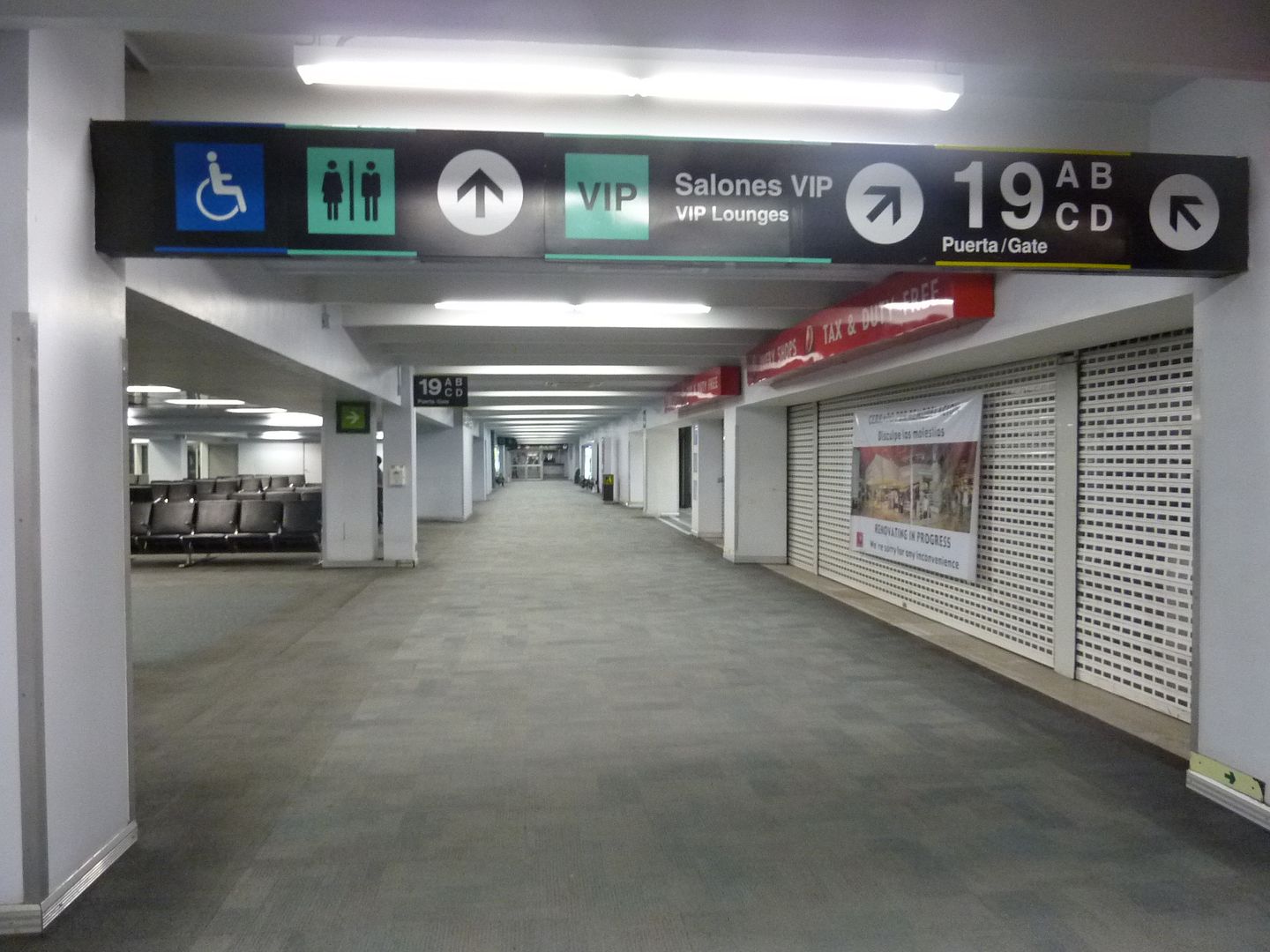 In addition to being rather grim, the signage is poor, I followed the lounge signs to the lounge Avianca use but failed to locate it, so I back tracked and followed signs to some other VIP lounges, these eventually lead to an elevator with all these airline logos, ah, Avianca, must finally be in the right place.
A trip to all 3 floors failed to find the lounge, the 3rd floor is for Mexicana, I pressed the button in error and the lift took me there, when the door opened you can't get out, the entrance is boarded up.
FID
I decided to ask, one level down the United Red Carpet lounge had attendants at the desk, so I rockup and asked if they had any idea, most helpful the staff were, I needed to go back to the gate 19 area, it was there somewhere he said.
Heading back to where I came from, but from a different direction, I found the lounge, it's located between gates 19 and 20, almost kind of hidden and with poor directional signage, no wonder I had trouble locating it.
A nice smile and welcome greeting from the attractive lounge agent met me when entering the lounge, I handed over the lounge access form and headed in.
The lounge was small, there were just a handful of other passengers scattered throughout. Food and beverage offerings were a quite weak, especially food or lack of apart from a coupe of packets of biscuits and nuts, the coffee was ok though.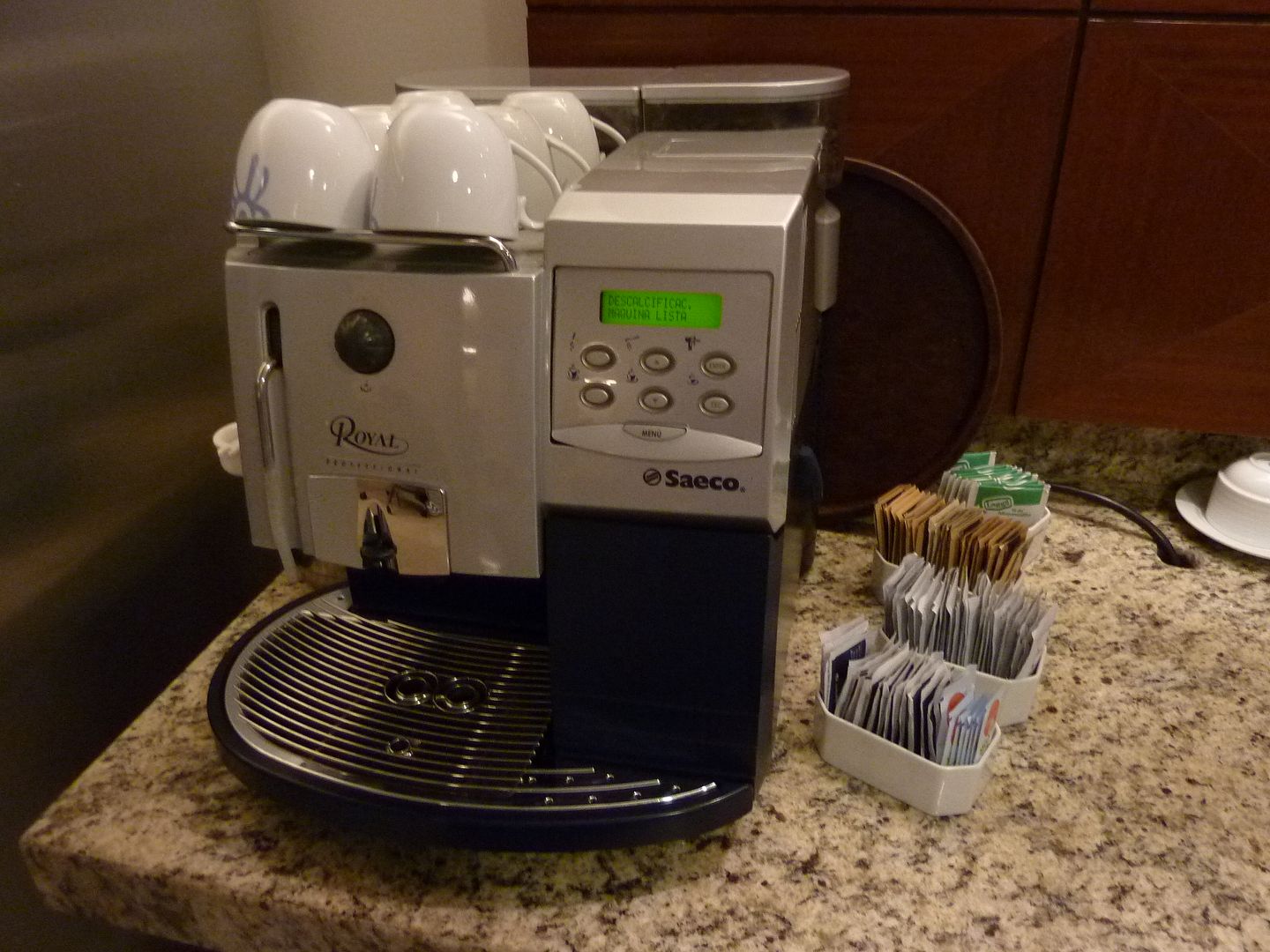 As with the rest of the airport there are no views. Free Internet access is provided though I could not seem to get it to work, despite apparently being connected, after a second coffee I gave up and decided to wait out the remaining time at the gate.
Flight 45 would be operating from gate 27 today, the gate area being a big open area with a Hudsons Newspaper outlet. Many of the seats in the area were full as gate 26 was being used by a Taca service departing around10 minutes after us.
Boarding for our flight was called at 06:50, by this time I had positioned myself close to the boarding area, having now been allocated a seat in row 1, locker space would be at a premium as most airlines use locker space in this area for their 'stuff'. The timing was perfect, I was the second passenger to head down the jetway, the guy in front of me I noted was in 2A.
Arrival at the aircraft door after the customary touch of her skin revealed 2 attractive female FA's in their red uniforms, they weren't really interested in looking at boarding passes it seemed but I showed it anyway. The early entrance onto the plane was the right one, the locker was indeed half full of airline 'stuff' but the other half was free, lucky move as some 10 people later my seat mate appeared with a large bag, he found space in the locker above row 2 I believe.
Initial impressions were good, legroom seemed ok in this row for this length of sector, the seat looked and was pretty comfortable.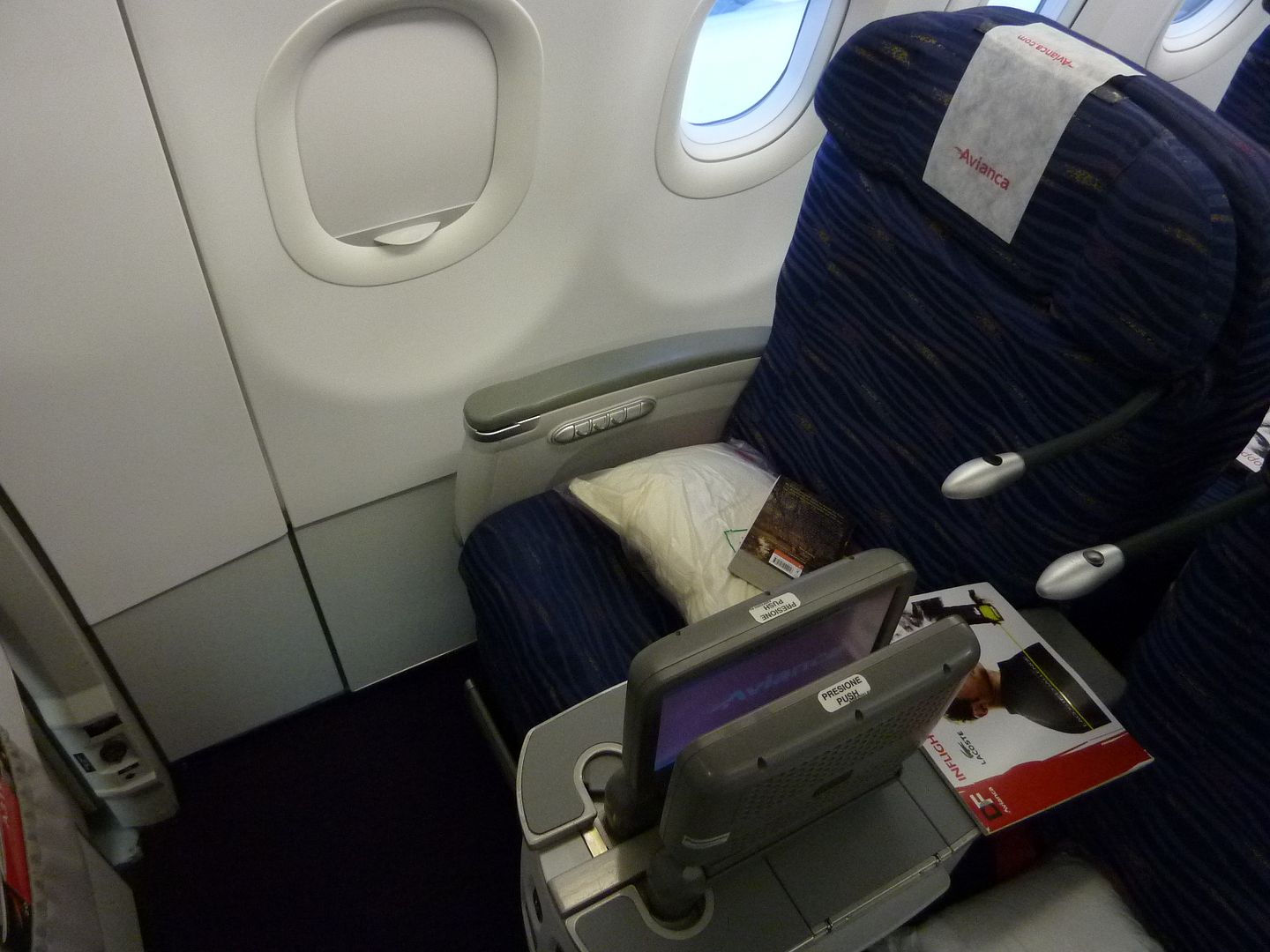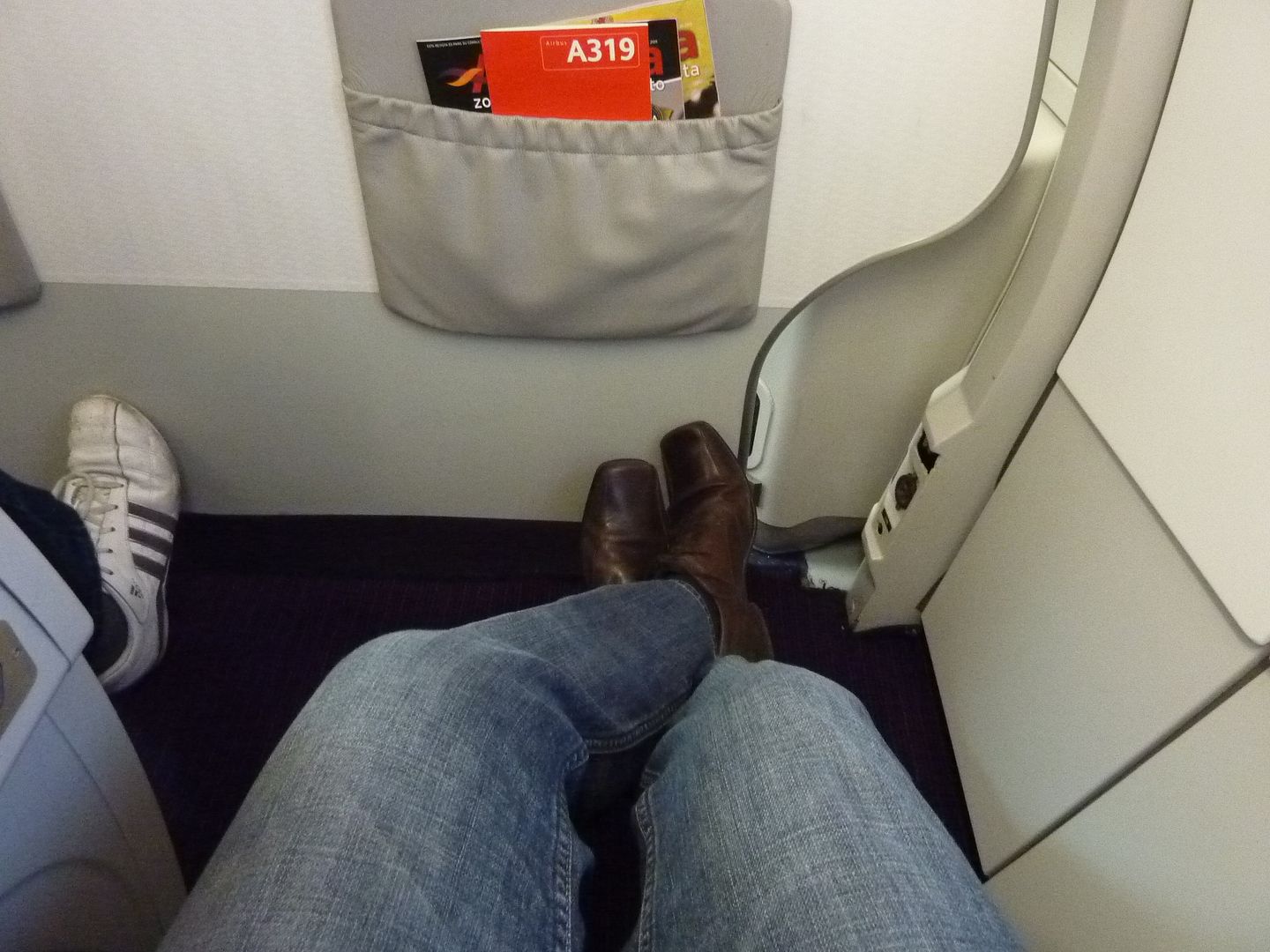 View outside, a Taca 190.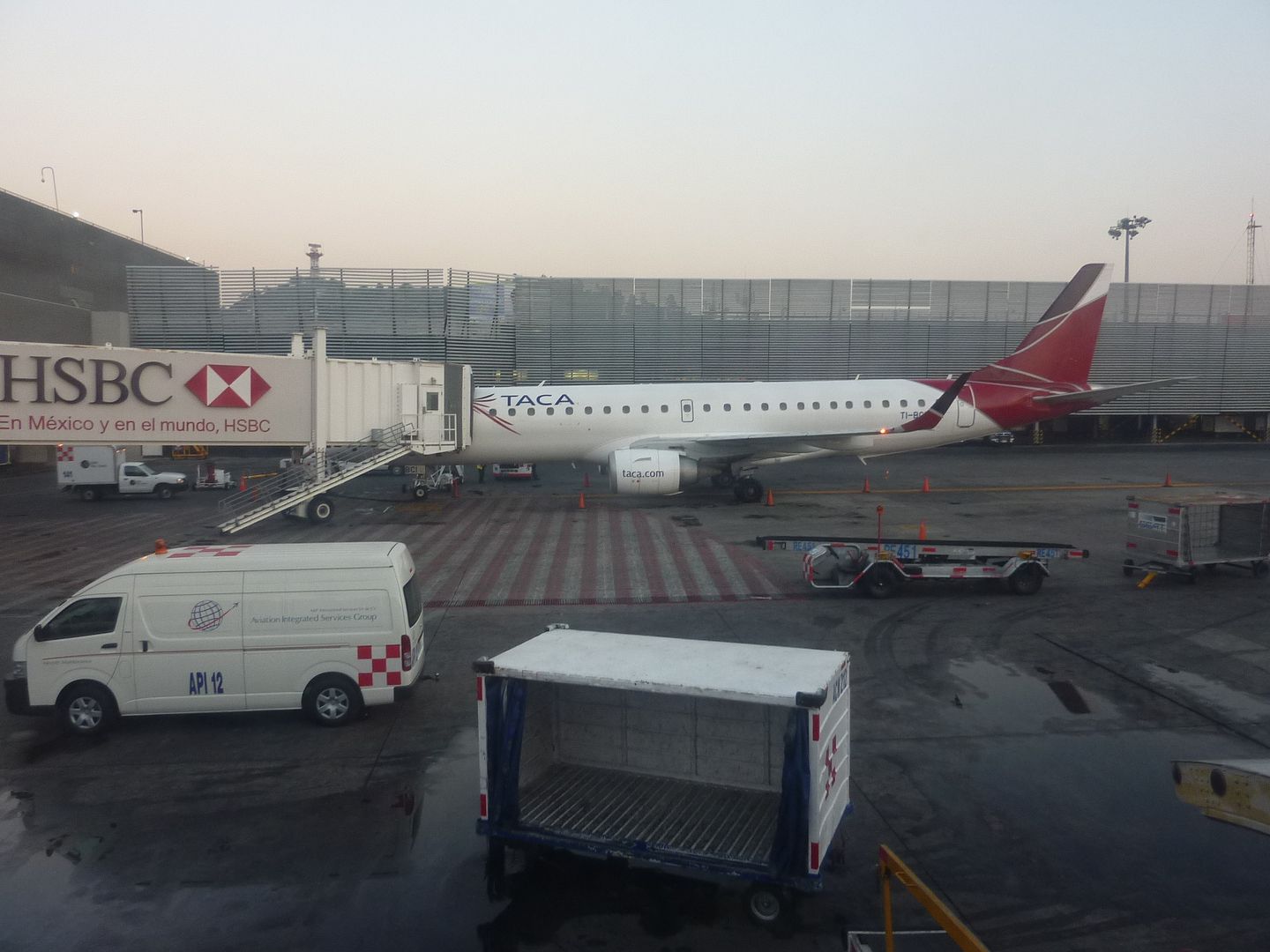 Soon OJ or water were offered in Avianca branded real glassware, I took the OJ though it tasted like some watered down shop cordial rather than real OJ.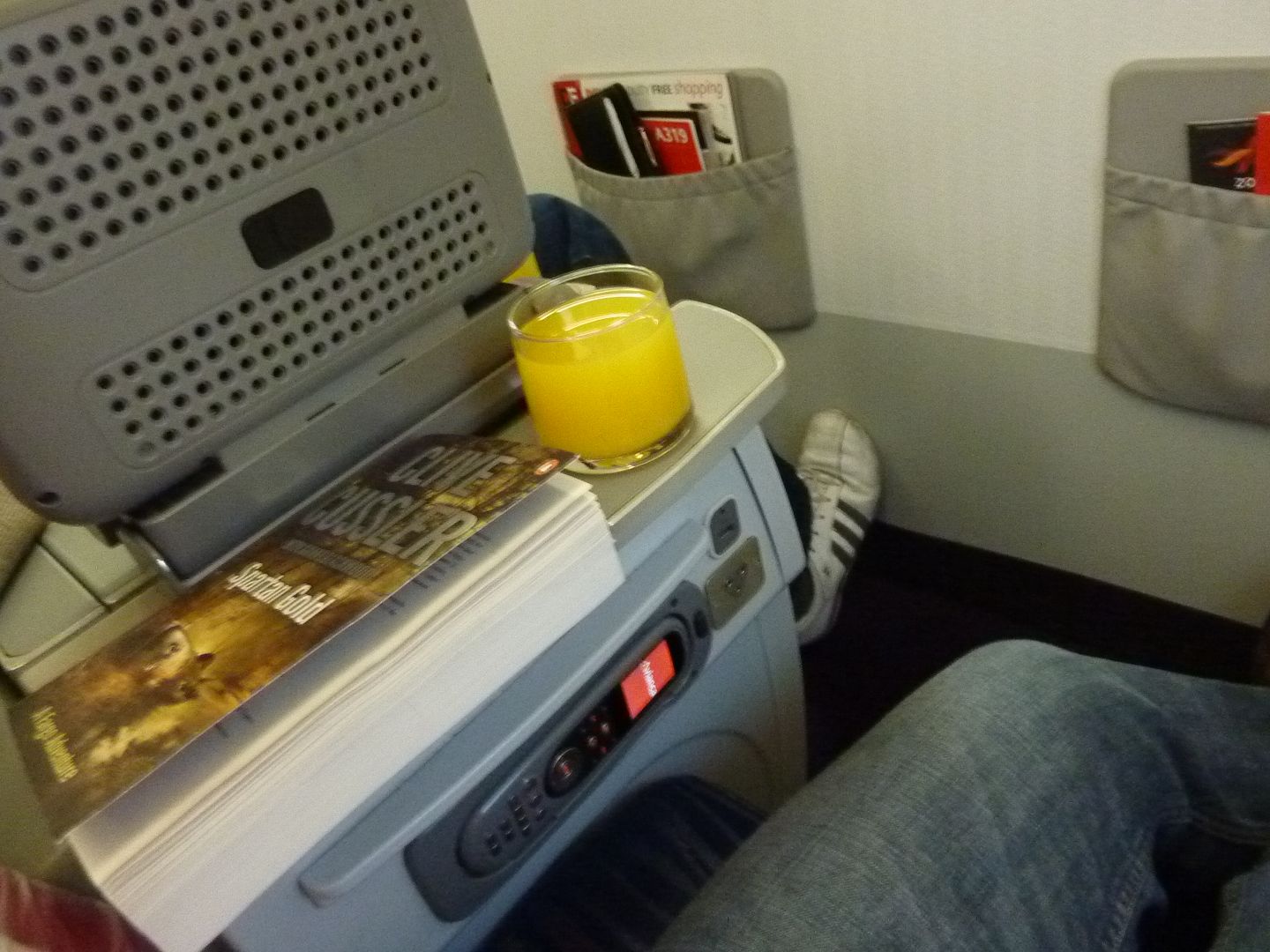 Boarding complete menus were handed out for us to peruse, orders would be taken after departure.
With boarding complete I noted row 3 was wide open, always keen to have an open seat next to me I moved back and occupied 3K, why on earth the check-in agent had moved me to 1K I'll never know, did she think I needed company?
A few pics of my new surroundings.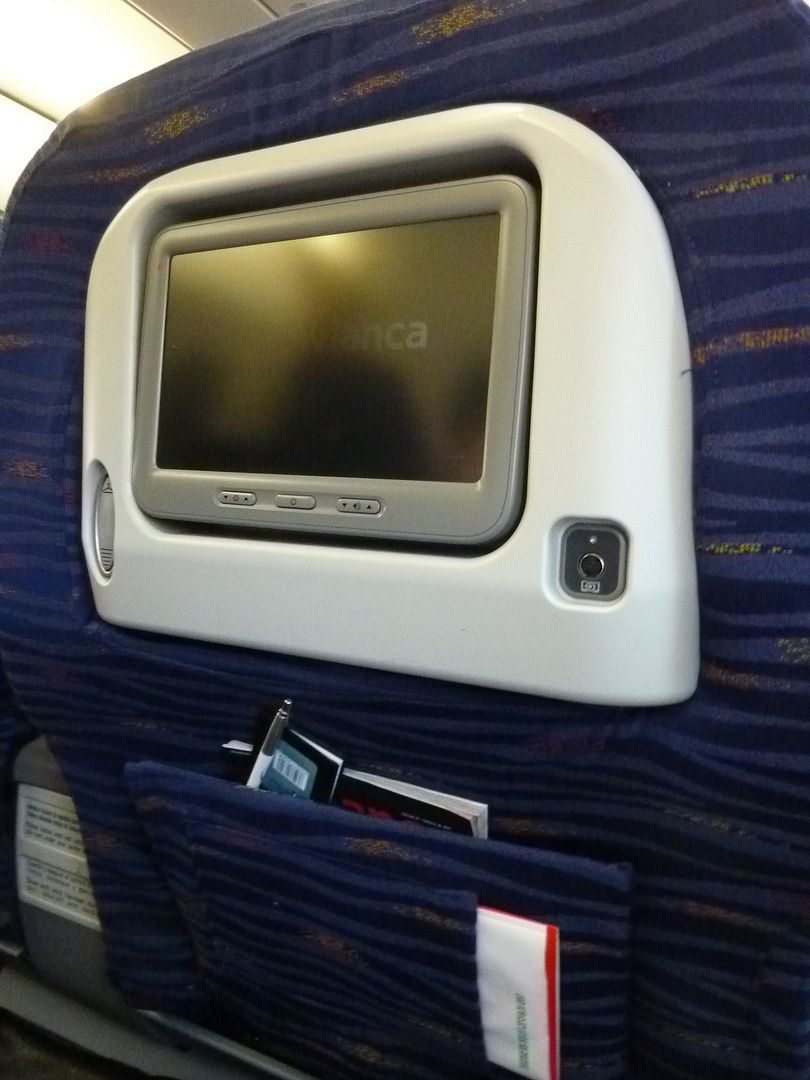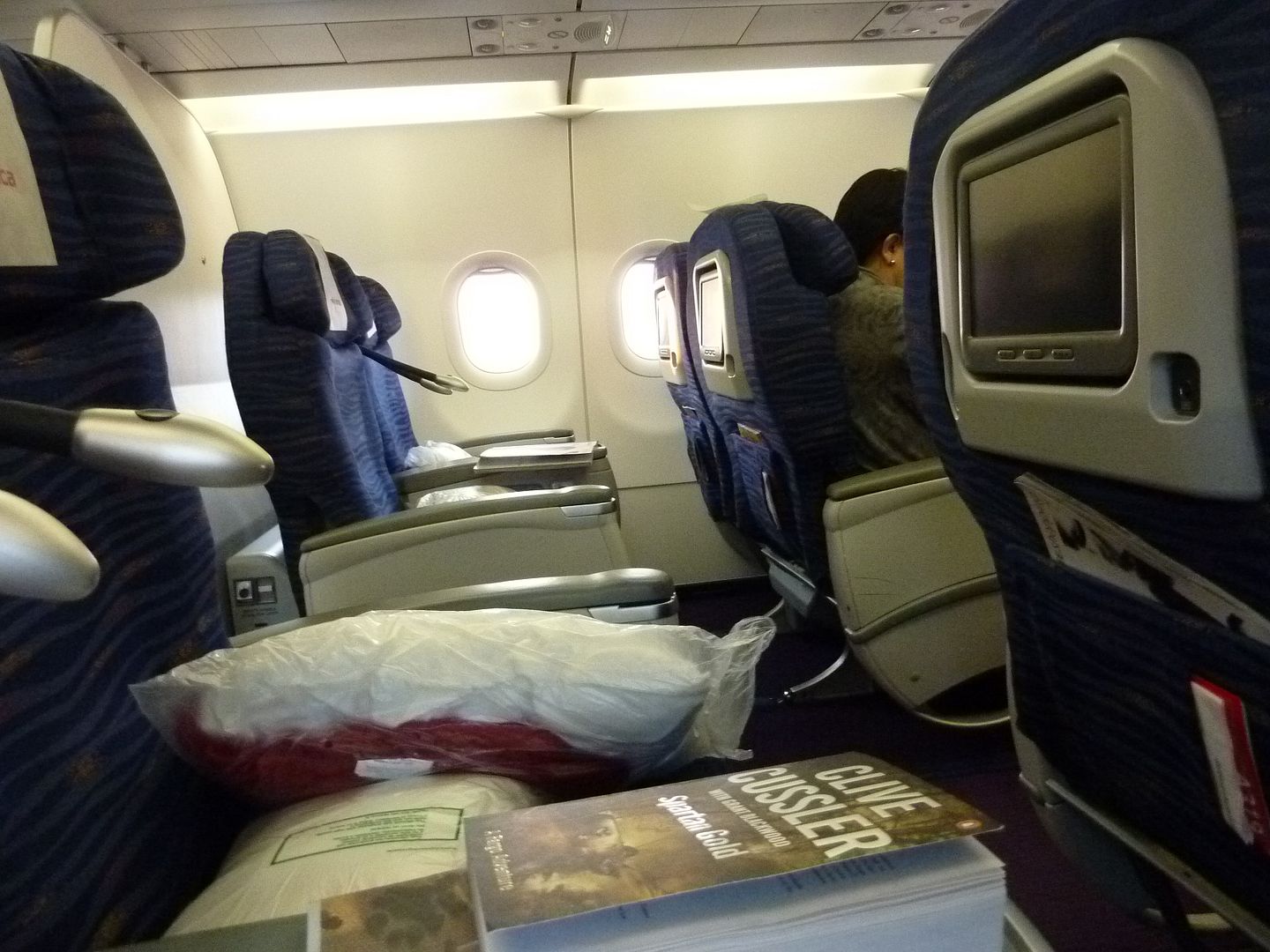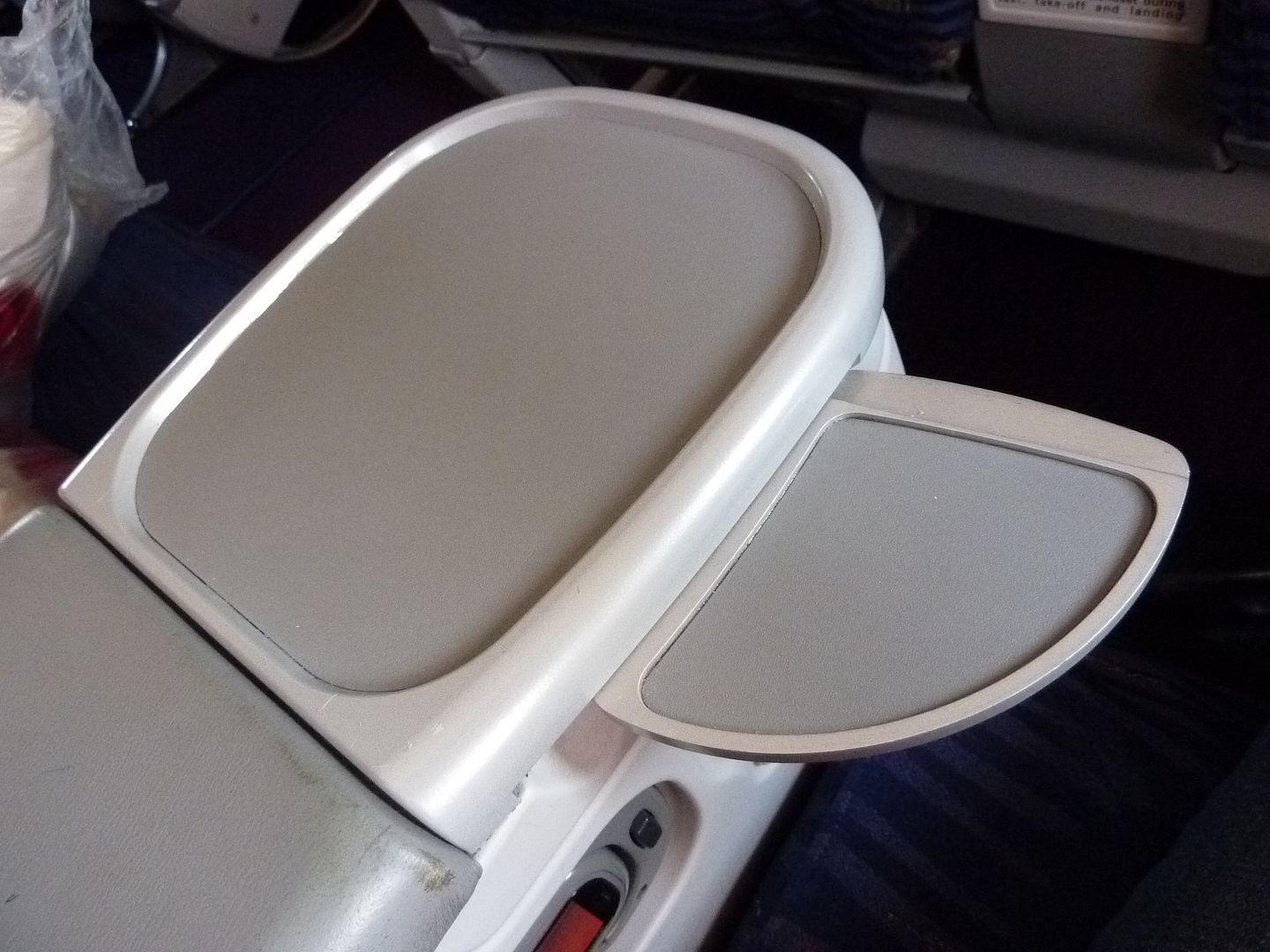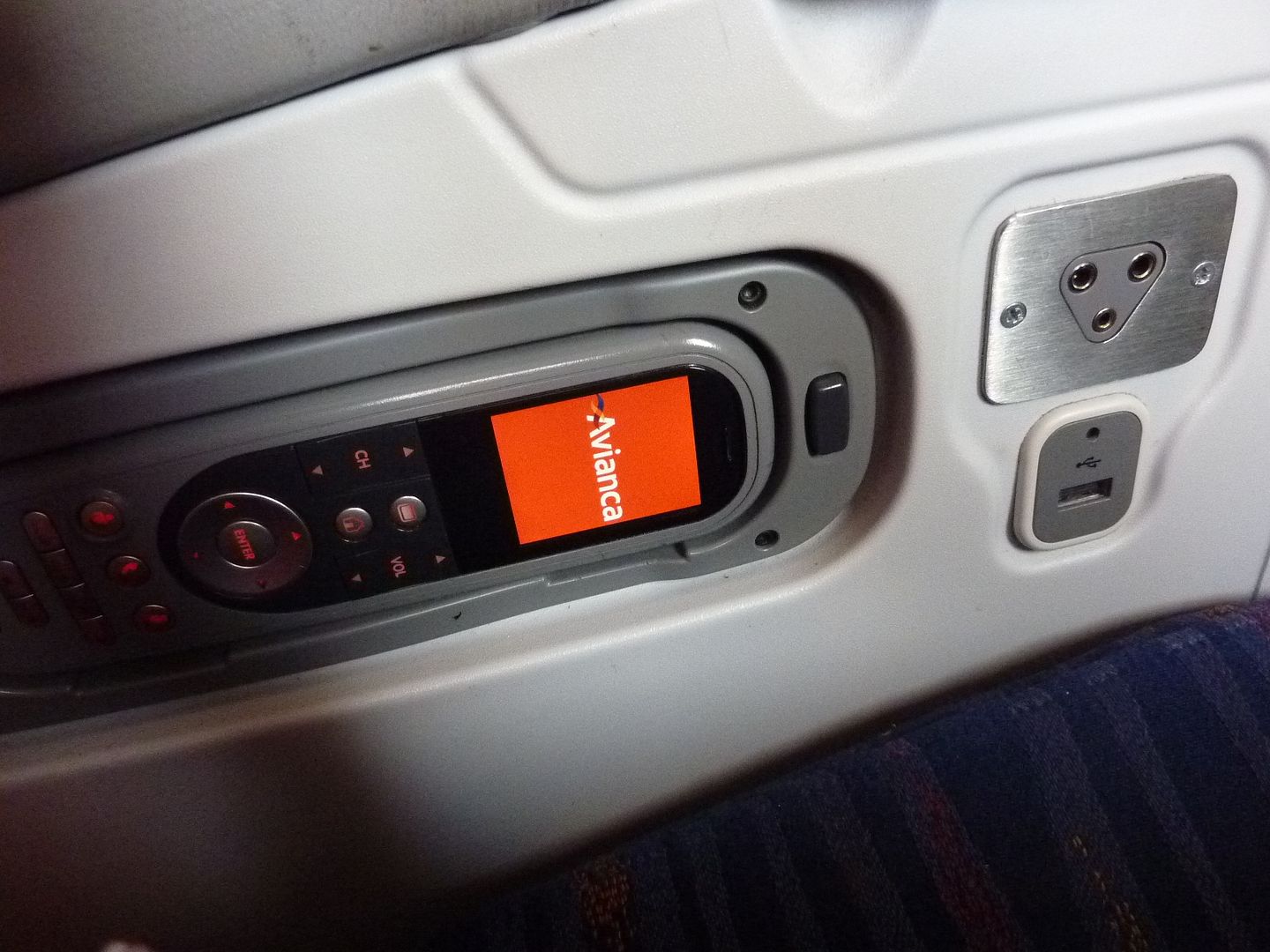 I must point out that the legroom is not that great in row 3 and I imagine the same for row 2. The design of the seat back allows little space for your feet, forget putting anything bigger than a small notebook bag under the seat in front. In addition, when the person in front of you reclines it's very difficult to get out of your seat. In my opinion another inch would make a noticeable difference in comfort.
Push back occurred ahead of schedule @ 07:12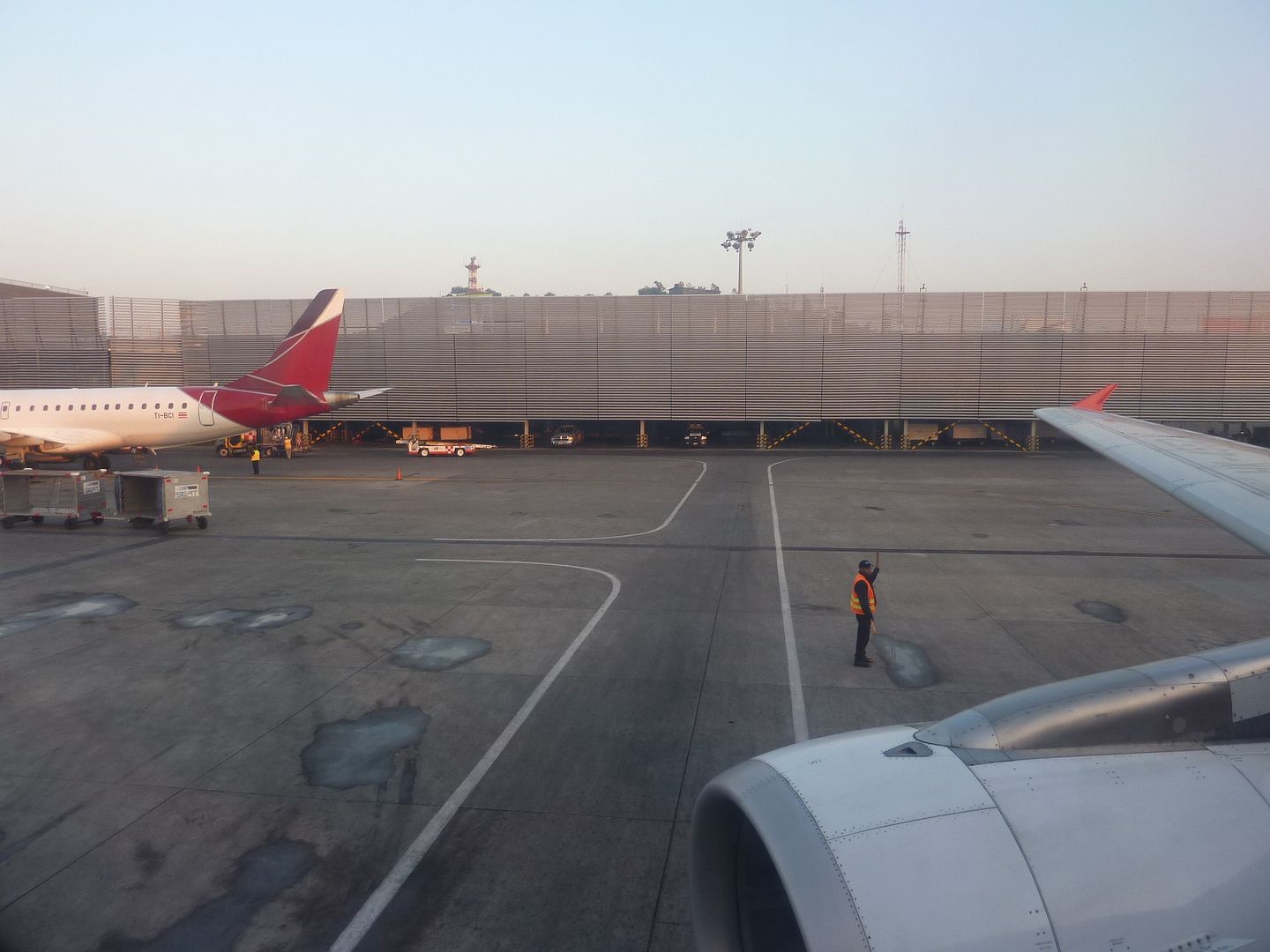 and we taxied past T1 to the holding point. As you can see from the pictures, the whole terminal looks like some kind of prison with all this metal cladding over it.
Interjet seem to have quite a big schedule out of MEX, I'm sure they along with Volaris helped hasten Mexicana's decline.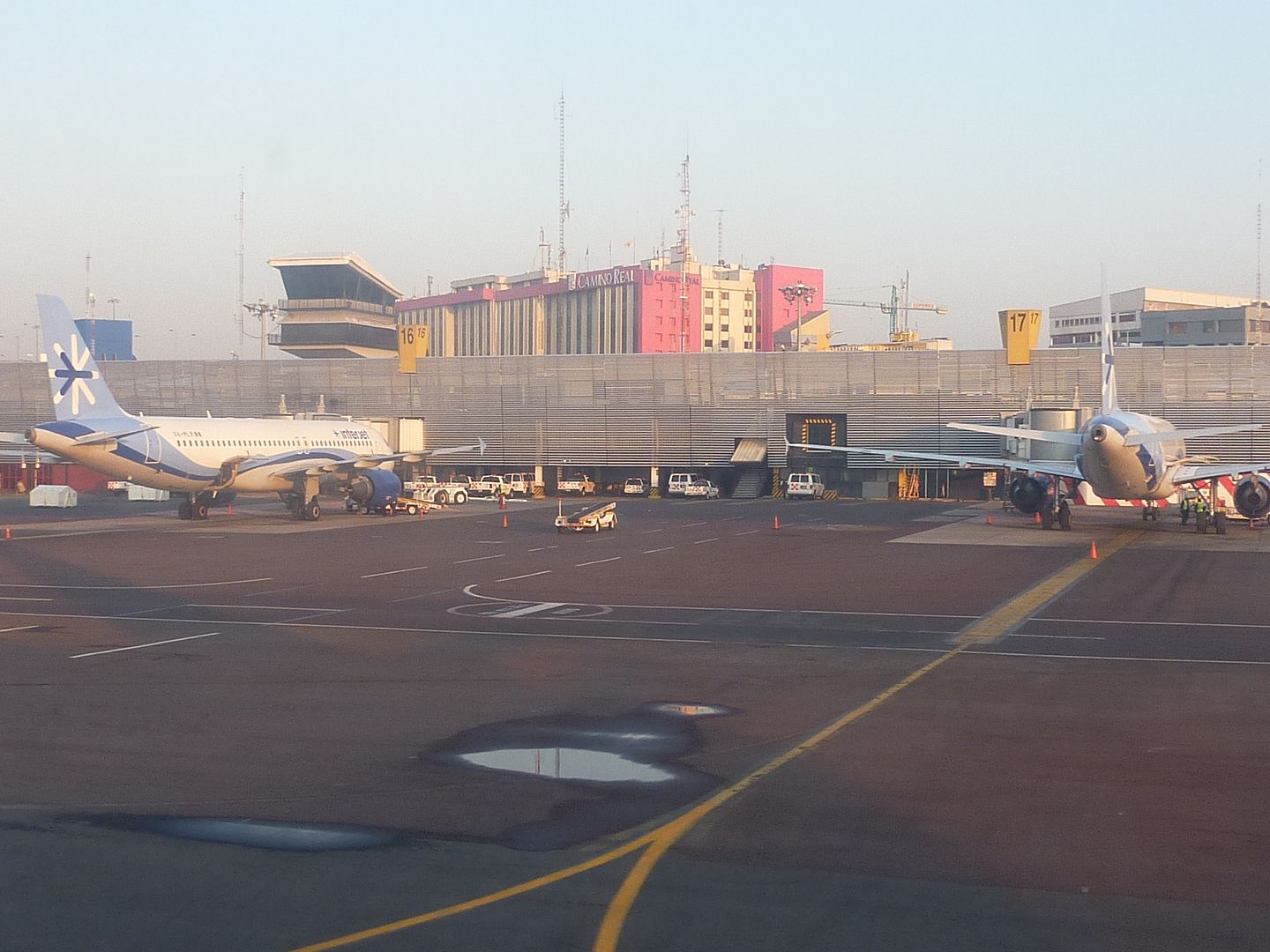 The famous spotting bridge, I've still not visited it in person, was too hot the previous day.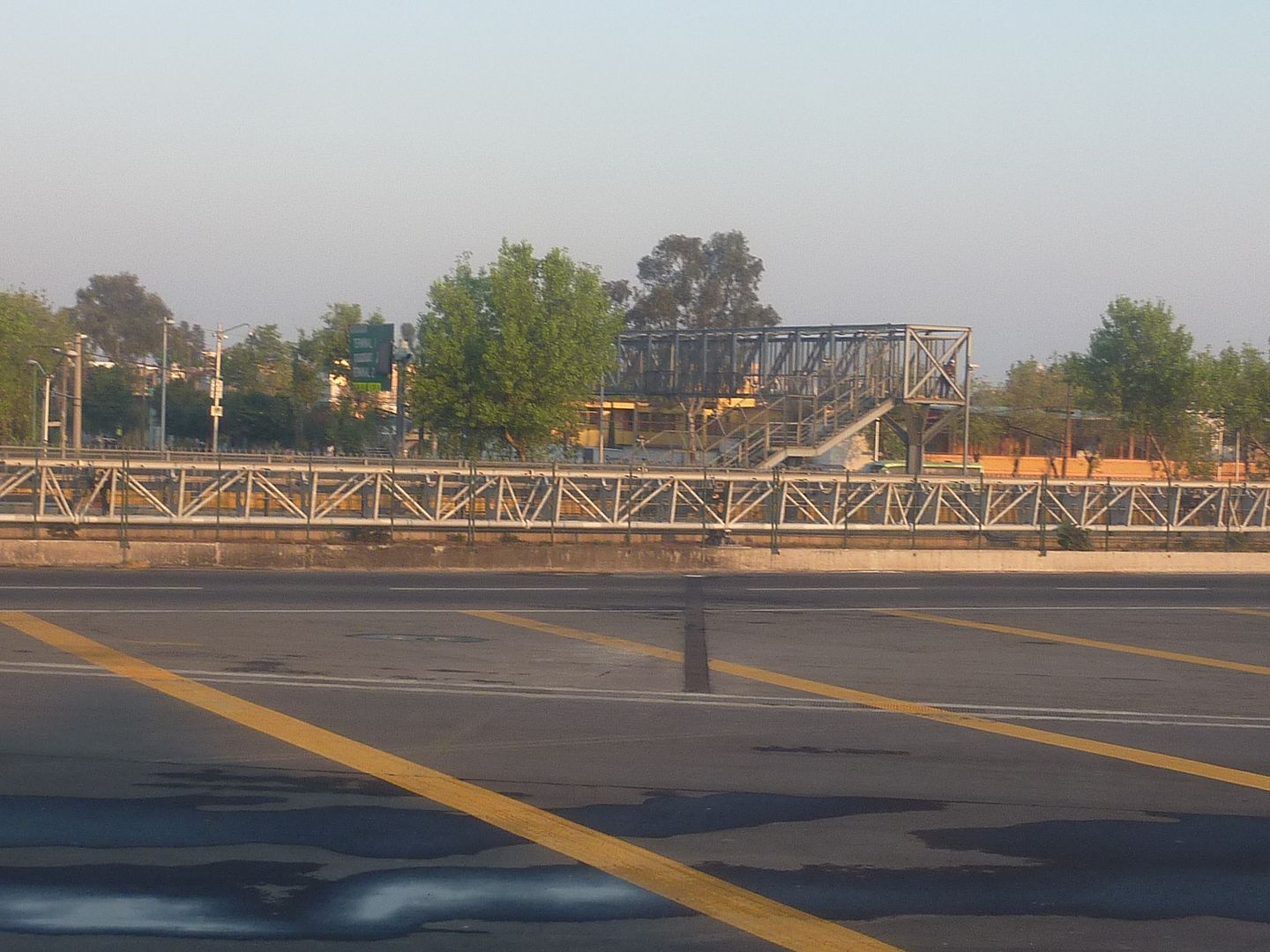 Our turn for departure came, taxi onto the runway for a rolling departure, wheels up @ 07:27.
Unfortunately once again I seemed to be sitting on the wrong side of the plane, the morning mist and sun conspiring against any decent departure shots.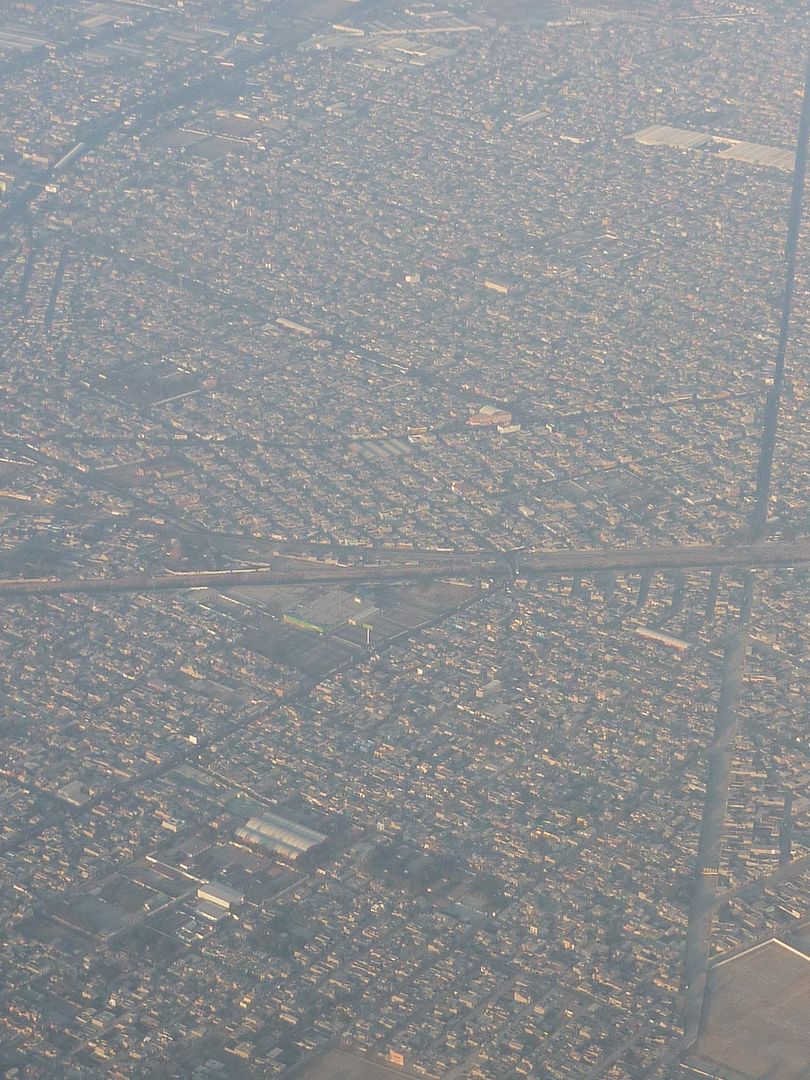 At some point post departure the captain gave a welcome speech in both Spanish and English, it was quite detailed with route information, speed, altitude etc, a rather nice touch which is sometimes lacking these days. During his speech breakfast orders we taken, I opted for the scrambled egg.
The aroma of food heating began to waft through the cabin, I really was getting hungry now, though being in the last row also meant I would be the last to be served.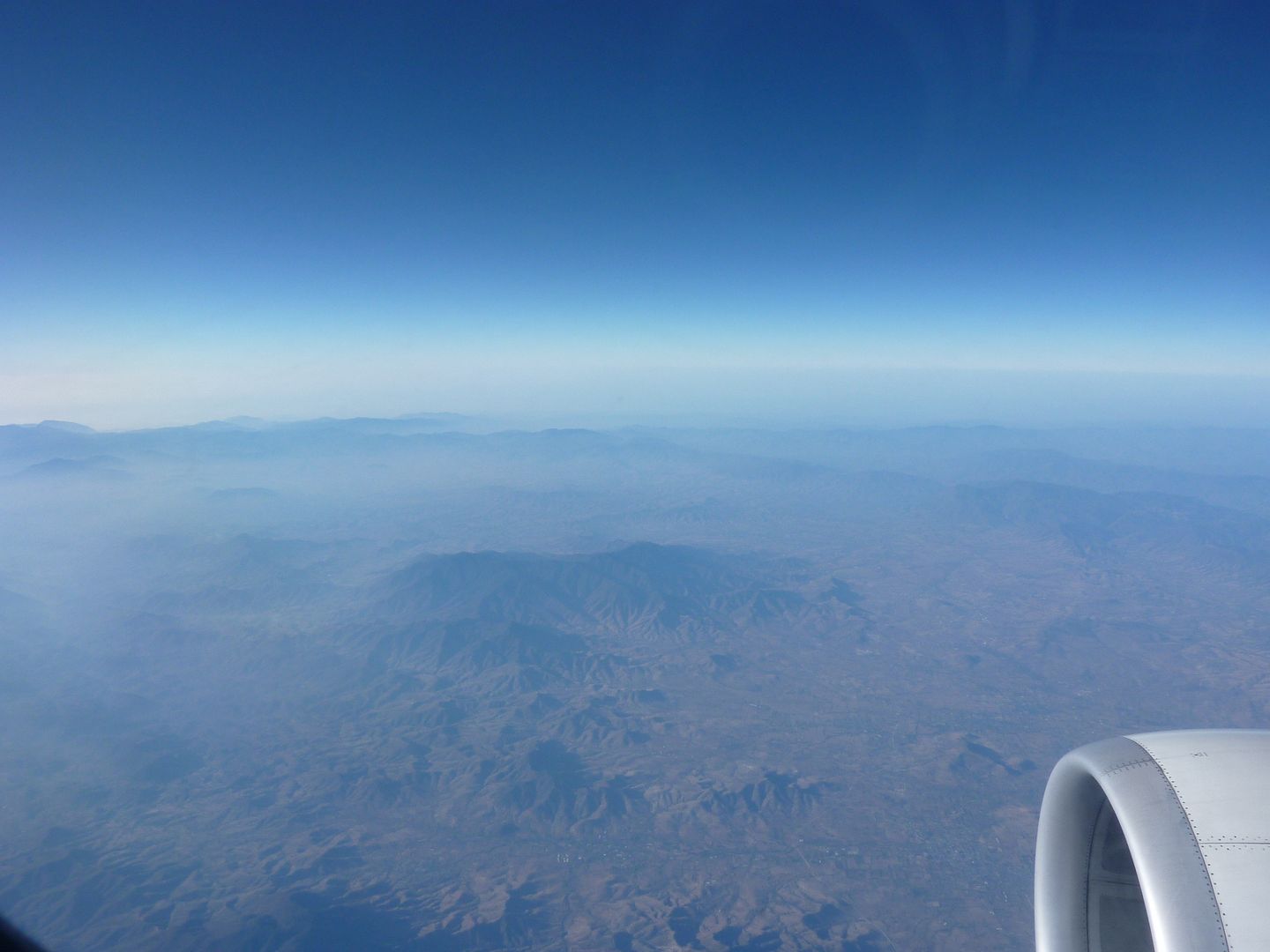 Prior to my table being laid out with linens, the youngest of the two crew serving our cabin came over to apologies for my choice not being available, would I be ok with the omelette? That was fine, I was initially going to opt for that anyway.
Notice the AV logo on the linen.
The food arrived along with my coffee, nice presentation and plenty of heavy cutlery.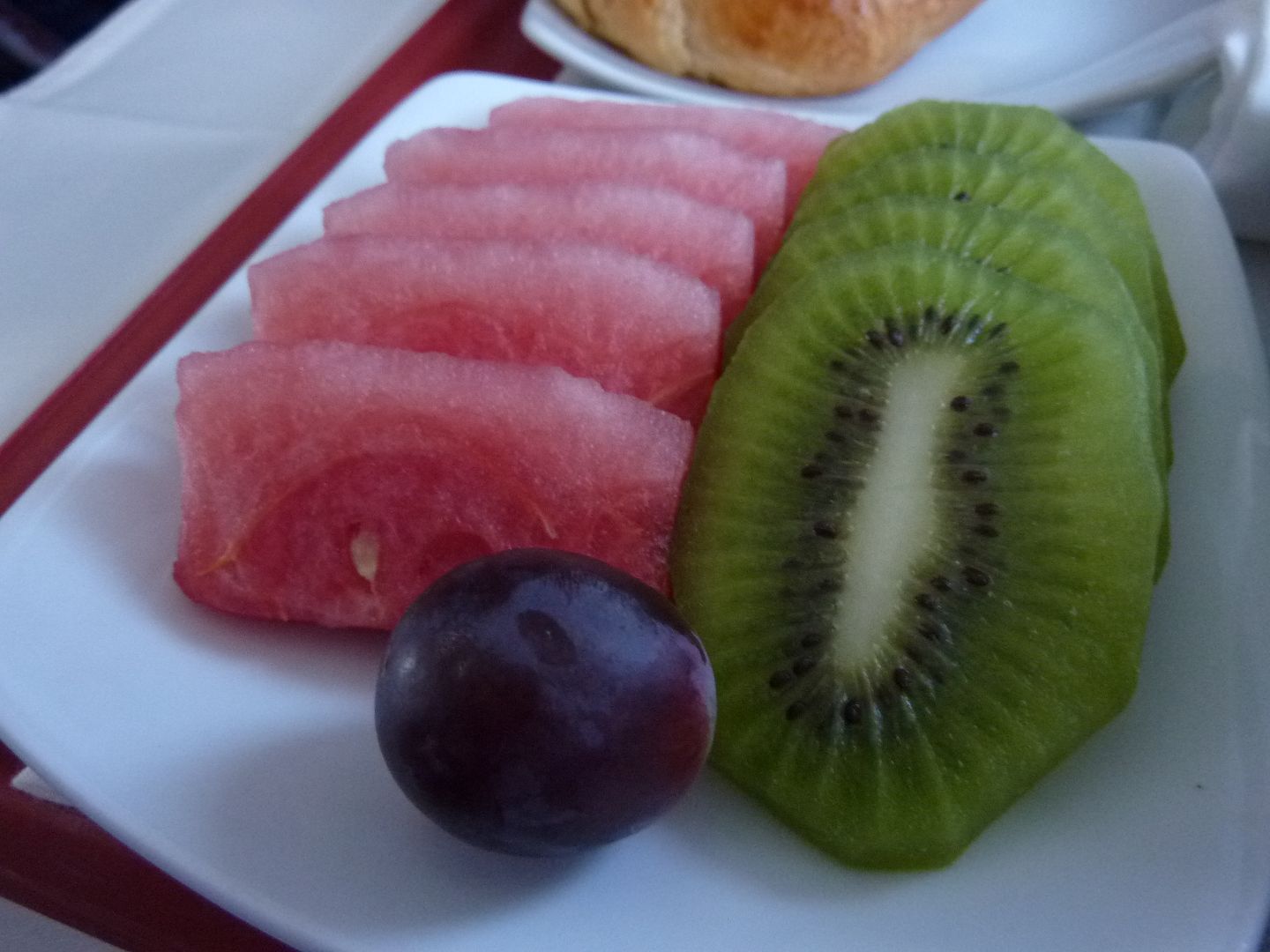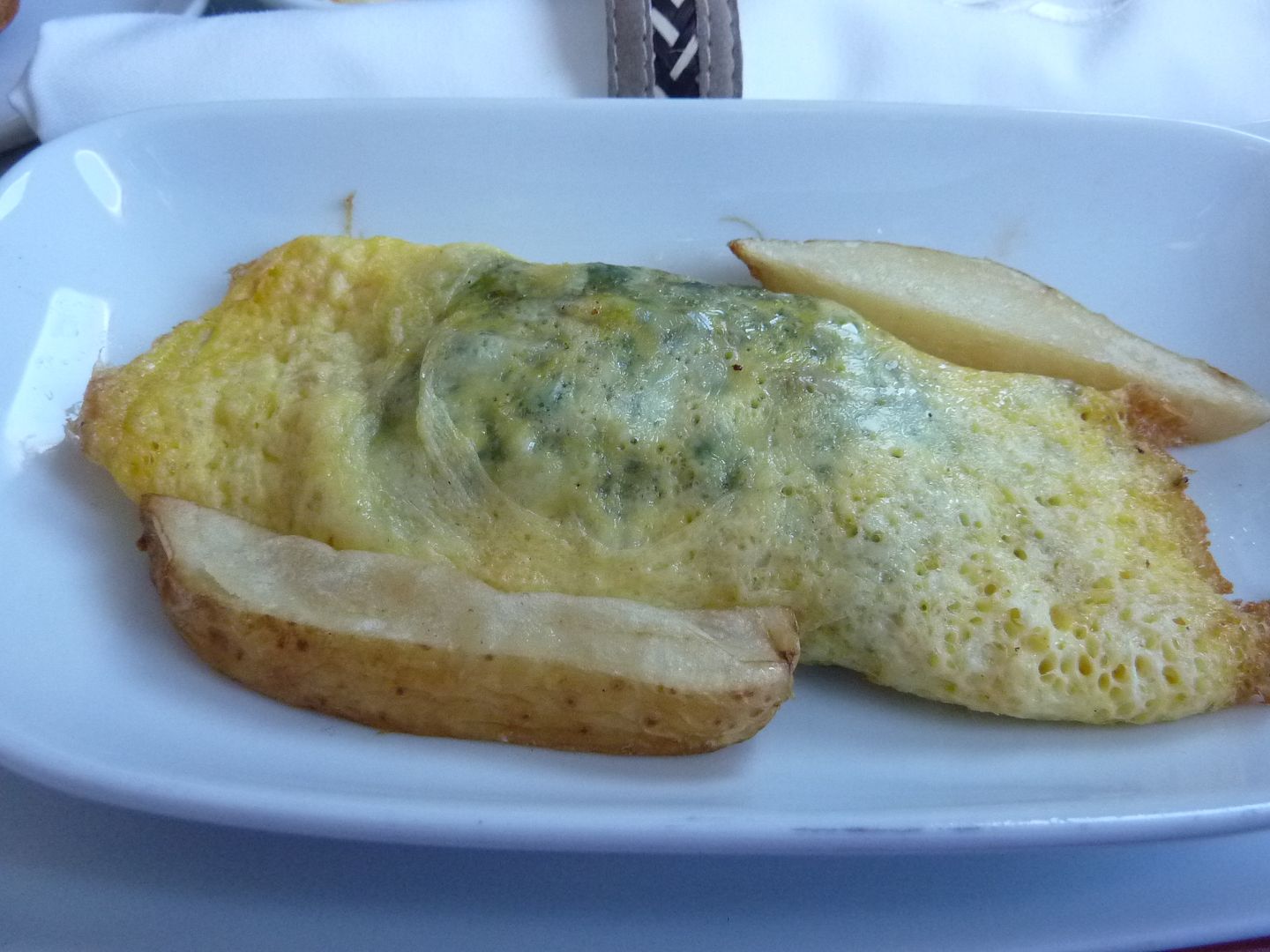 The food was good as was the coffee, all in all not a bad meal for this flight duration.
Trays cleared I took a second coffee and started this TR along with gazing out of the window.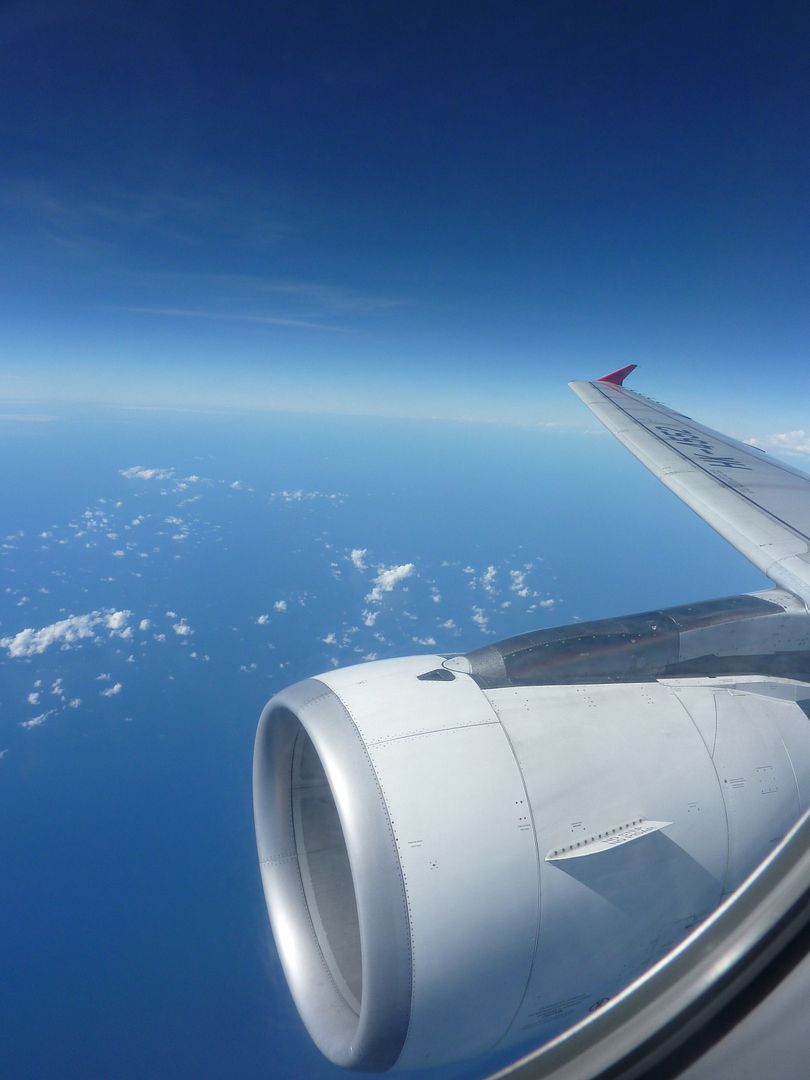 Due to the morning mist and light cloud, the pictures are not so great.
The flight was not what I would call smooth, there we numerous small jolts and bumps , nothing major but the seat belt sign did briefly get turned on over Costa Rica.
Not much room when the seat is reclined.
As the aircraft headed further south significant cloud built up and the flight got bumpy, the seat belt sign was again illuminated, we were now around an hour and a half out from BOG.
Descent started at 12:19, followed by the usual crew announcement about preparing the cabin for landing.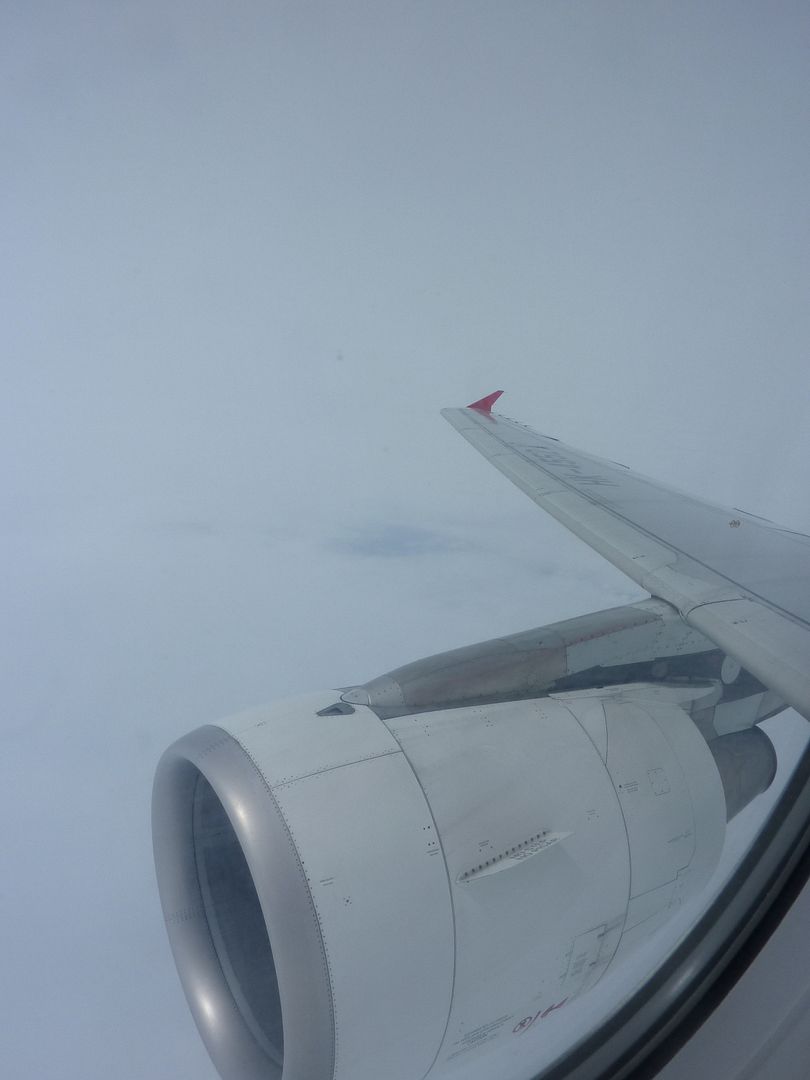 As we descended the the clouds opened up a little to allow some views of the country side below, it was actually quite exciting to think I'd soon be setting foot in South America.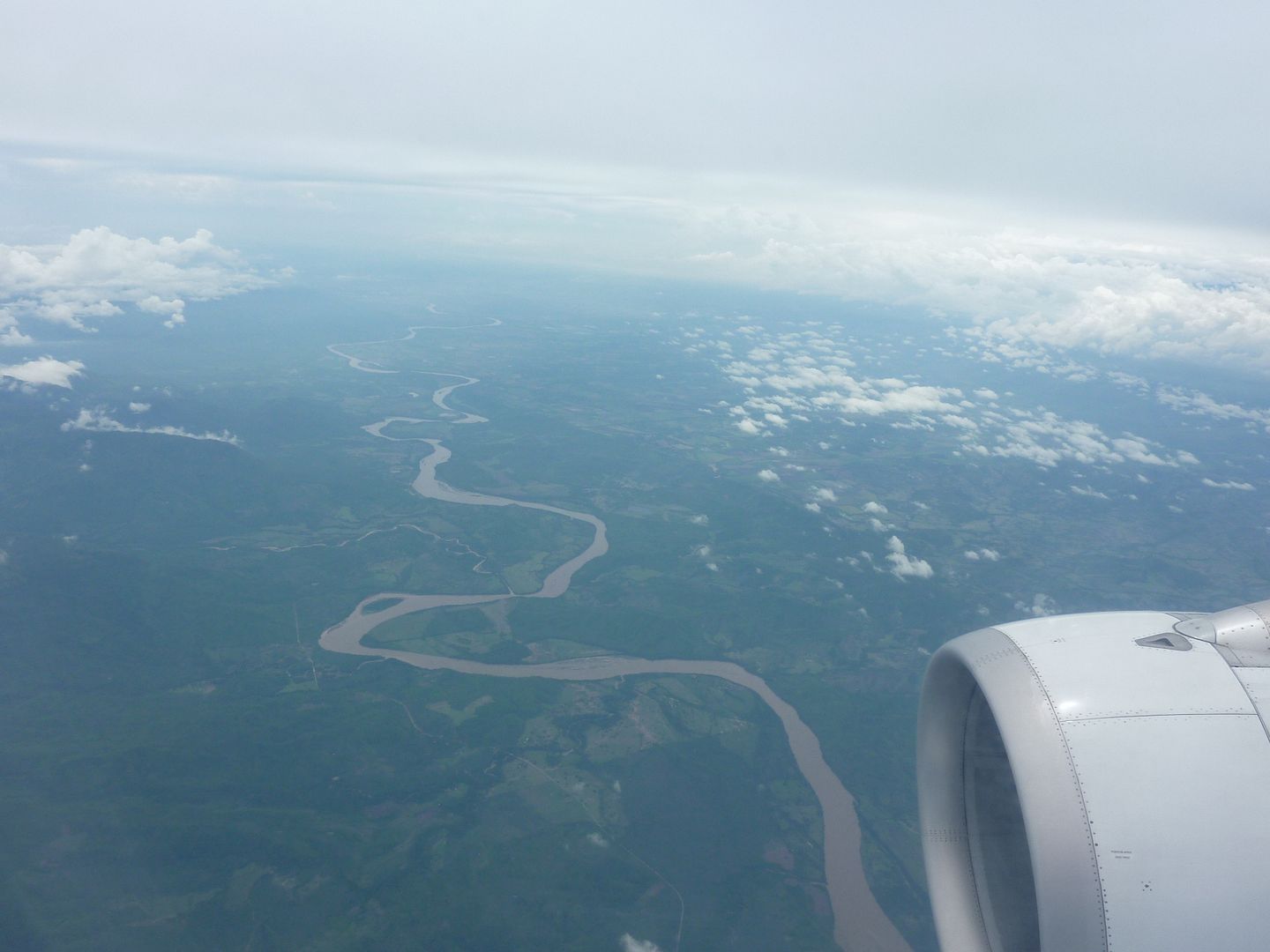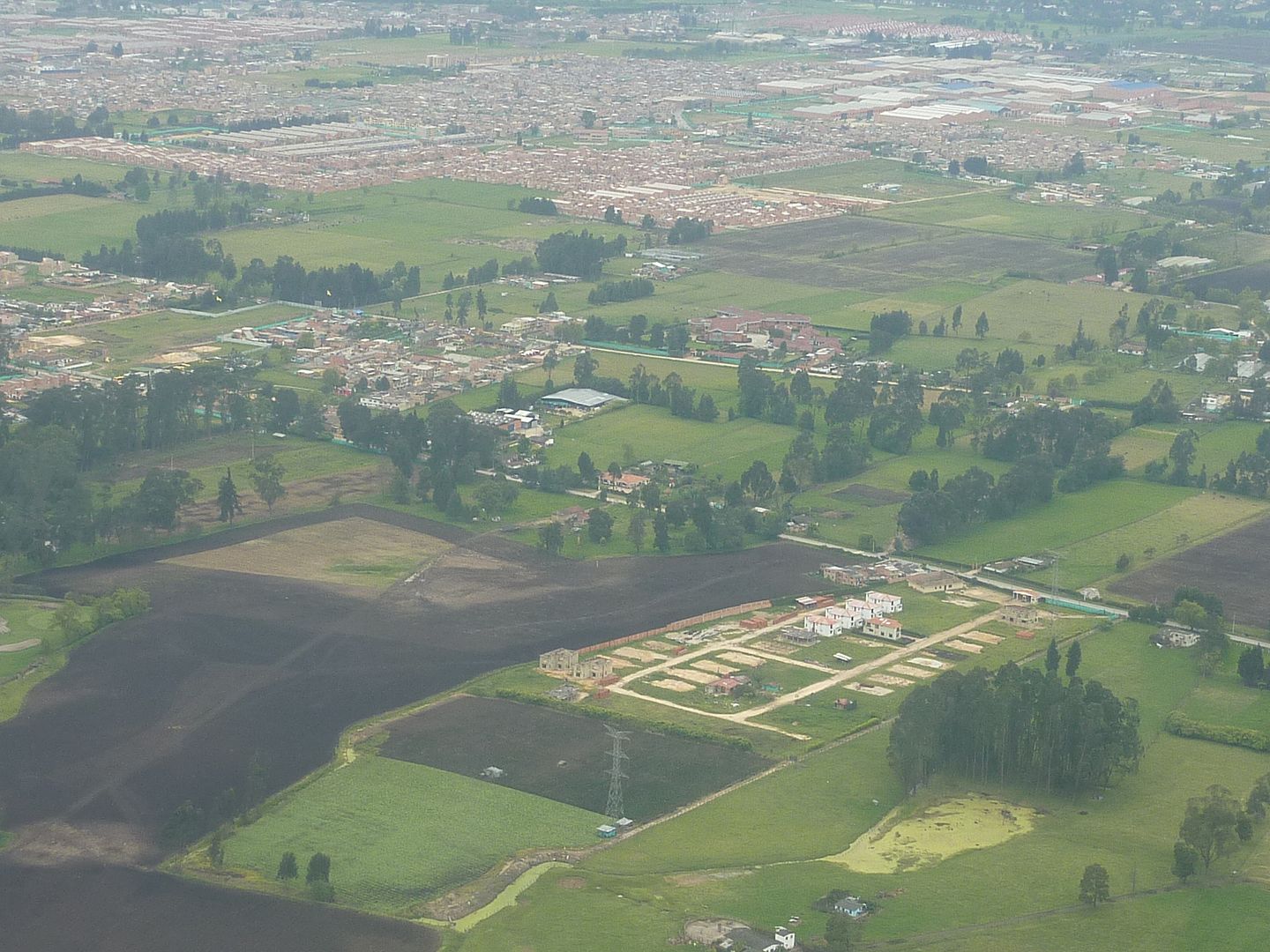 Wheels touched down at 12:33, I had arrived!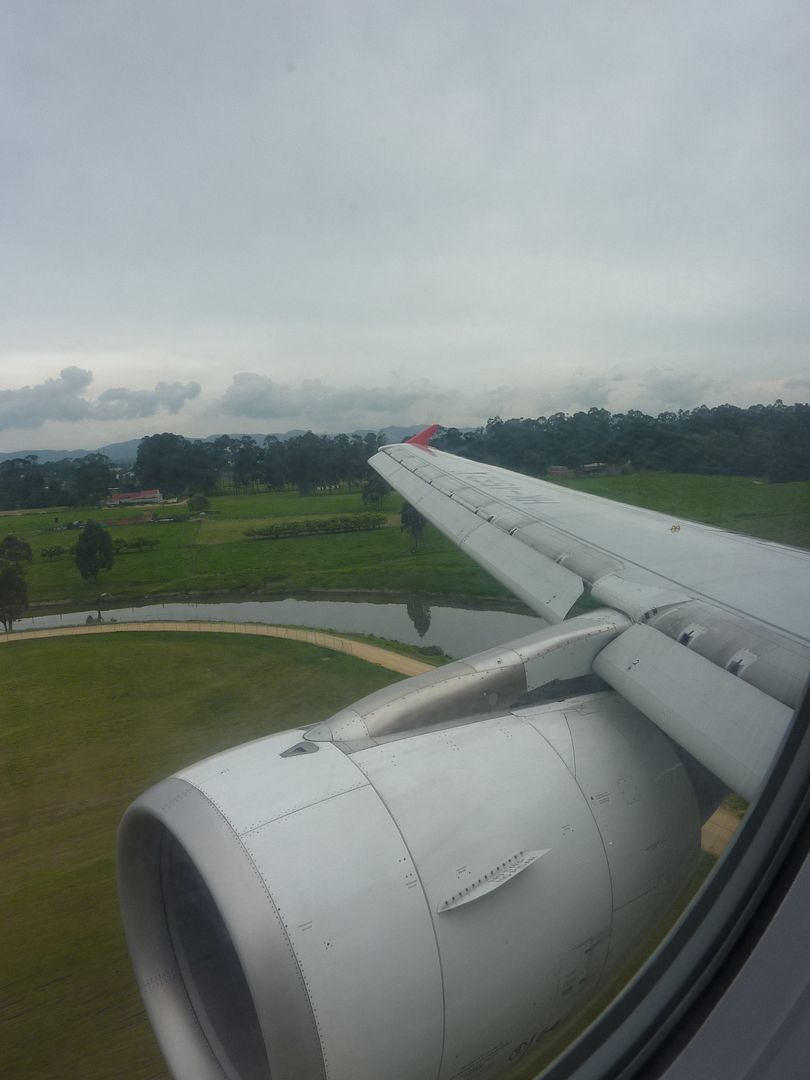 The taxi to the terminal was short though we had to hold short to allow our gate to free up, whilst we sat I took in the view outside, the ancient terminal building, it's beautiful architecture,the beautiful shapes of Avianca A330's and the lovely LAN 763 with those fantastic shaped winglets, this was truly a sight to behold, something lost on some of the economy passengers, figuring we were are the gate a number of them came charging into the business cabin, only to be told in no uncertain terms to return to their seats.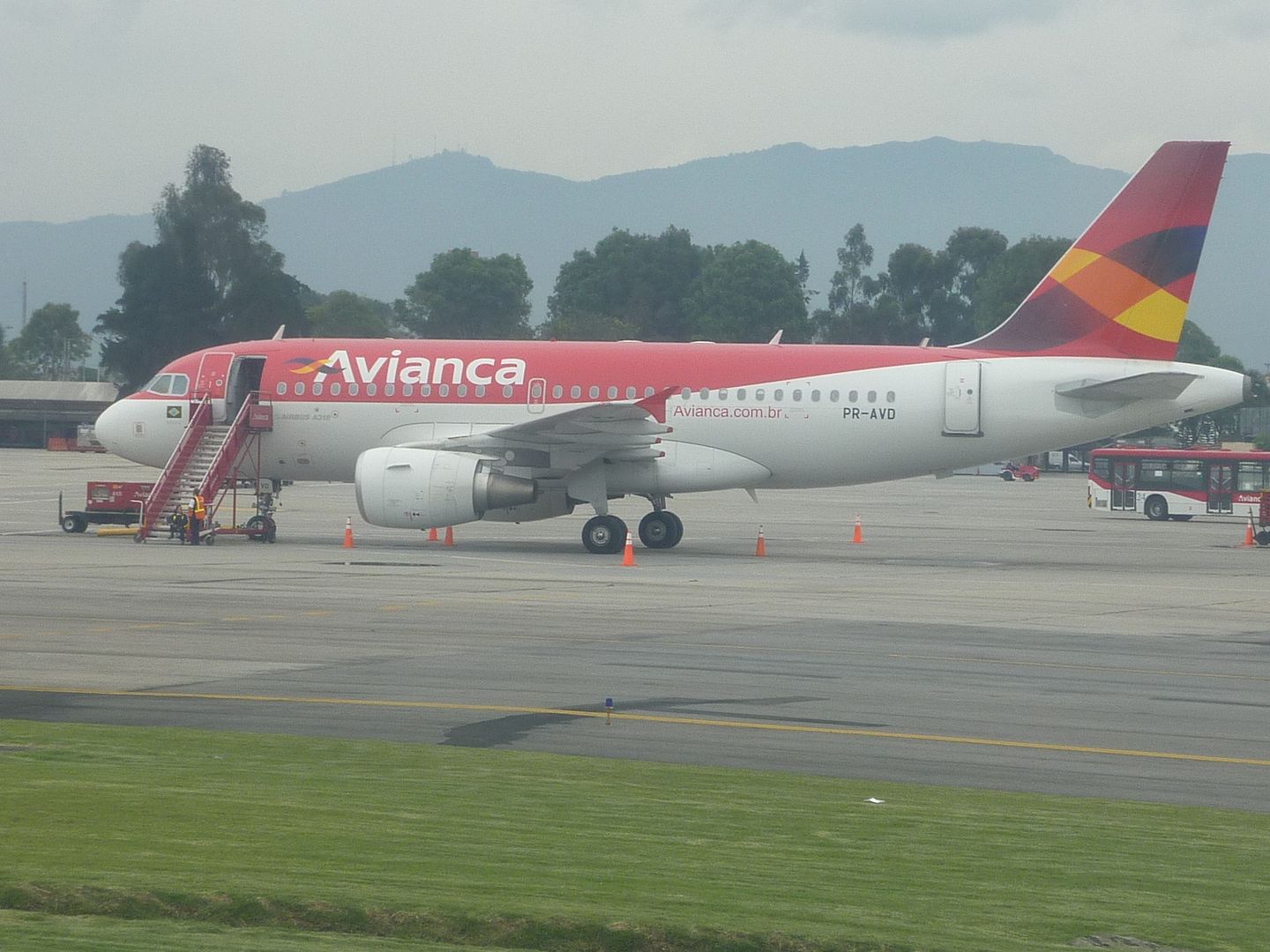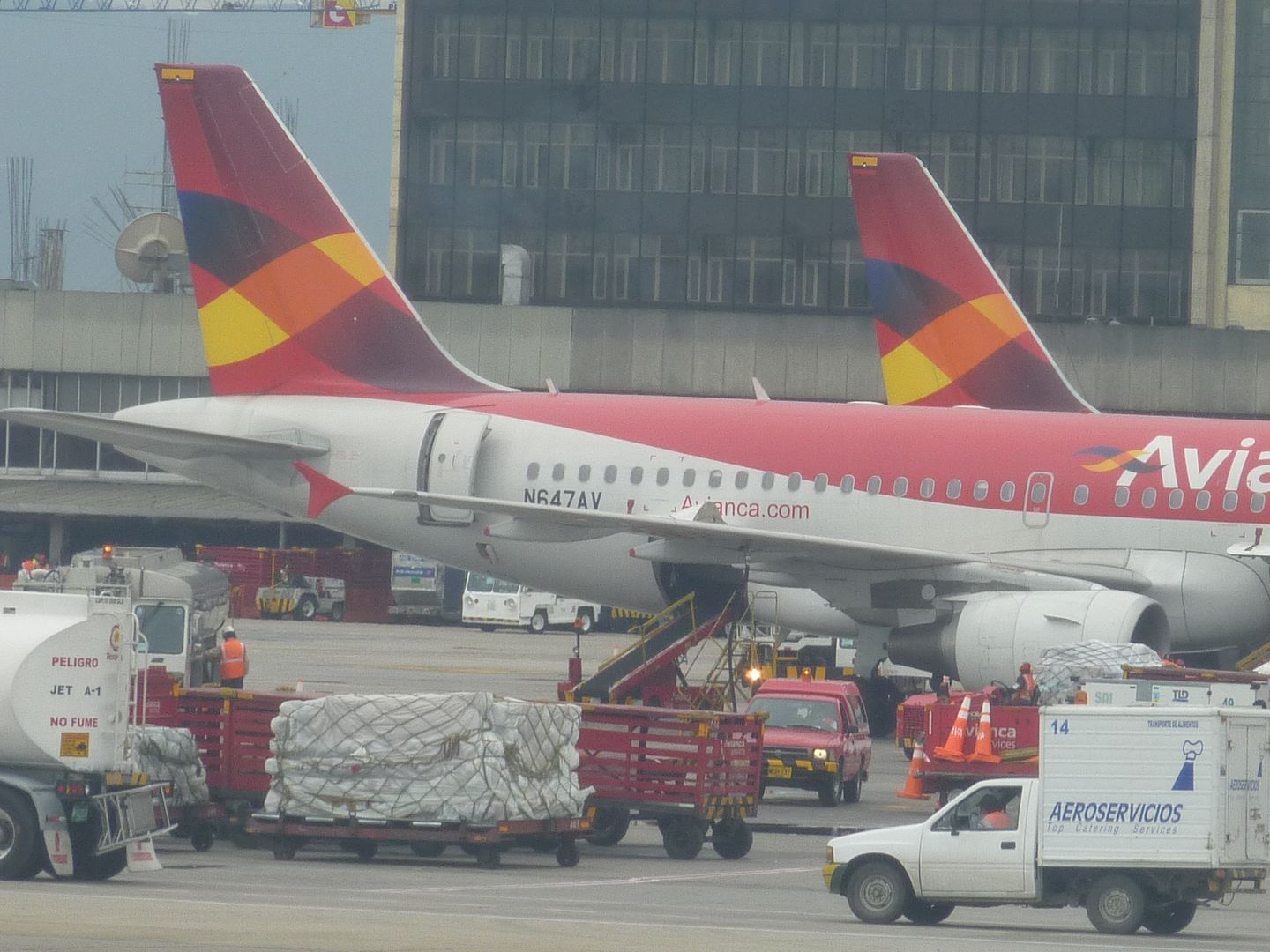 The gate and path to it became free, our CFM's spooled up and pulled us onto stand.
It took a few moments for the doors to open, once they did my fellow business passengers departed and I followed suit, thanking the FA's as I left the aircraft.
Stepping off the plane and into BOG is like stepping back in time, it's just old, it looks like some areas are being re-painted, it will spruce it up a little, but nothing can detracts from the low ceilings and long corridors, ancient escalators, crowds of people and lack of space. unlike MEX, BOG has character - there is no doubt the city, the country, desperately needs a new airport especially since Domestic and international air travel is in double digit growth!
Ignoring the issues, I like this place, it in many aspects reminds me of HUE airport in Vietnam., it's like stepping back in time to the begining of the jet age, the era before mass travel, before the widebody.
Following the signs for international transfers I found a security check point, with an x-ray for you and your baggage, so once again, liquids out etc. It appears even if you don't beep when going through the machine, you get the wand treatment, or perhaps the x-ray machine is broken?
Once past this you take a rickety wooden escalator to the international departures area, and it's a small area, just 9 gates on the terminal finger, with some remote stands opposite.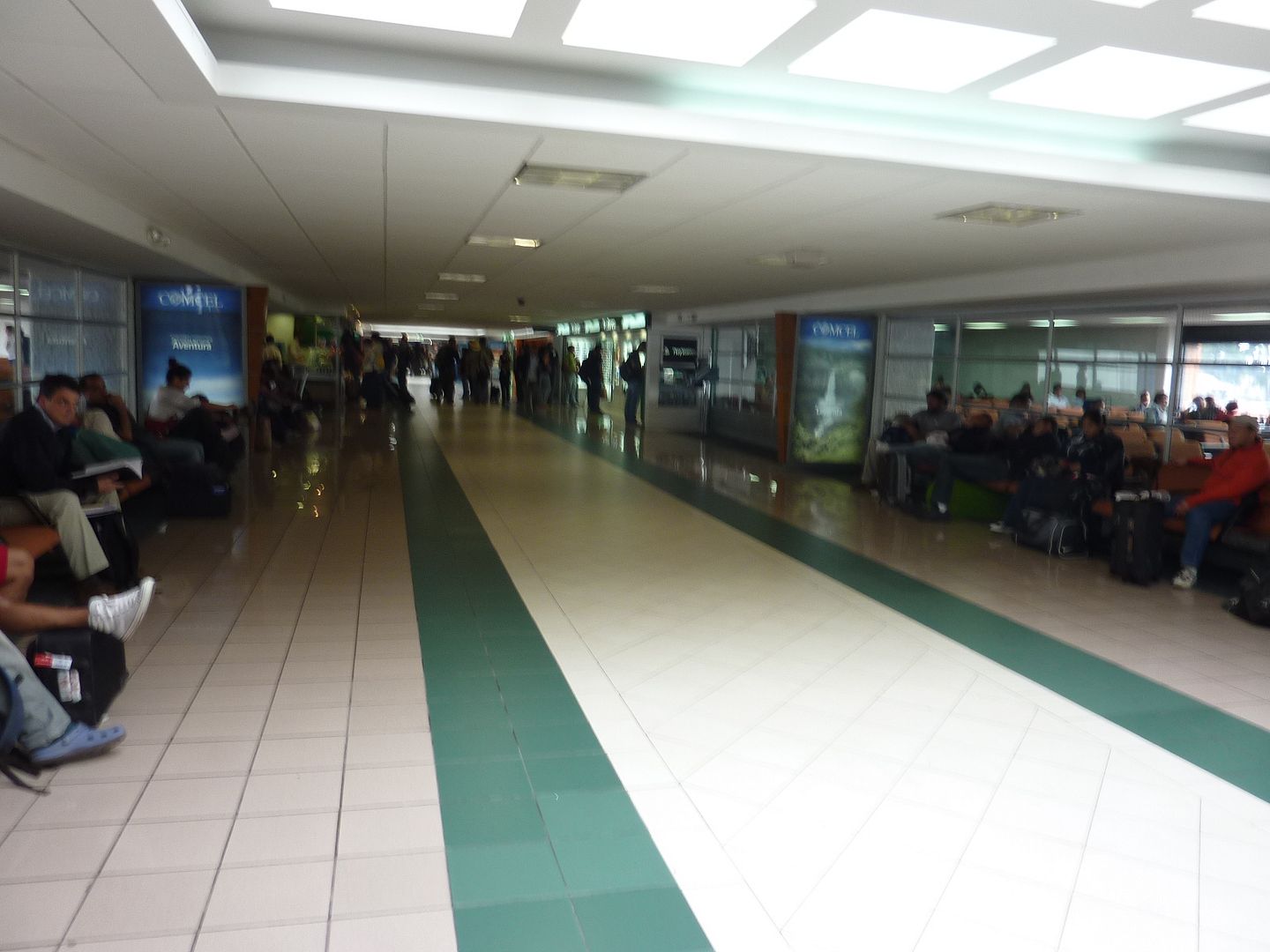 In wandered up and down and decided spotting here was too tough, the gates are off of the main central corridor of the terminal, you need to have your boarding pass checked before you can enter the area, or so it appeared to me. Given the limited options I decide to head to the Avianca business class lounge to see of views were any better there.
The lounge entrance is guarded by a stern looking lady, unless you have the right credentials you won't be getting in, thankfully I possess these in the form of my business class boarding pass, she indicates i can enter.
Once in the lounge the main desk is on the right hand side, behind it are the toilets..........
The lounge is quite busy at this time, I imagine it is around a peak time for departures. I note there are windows facing the ramp, all but 1 have their blinds down and as usual those seats next to the window are occupied by people who don't look outside!
I grab a chair close by and check on the food and beverage offerings offerings.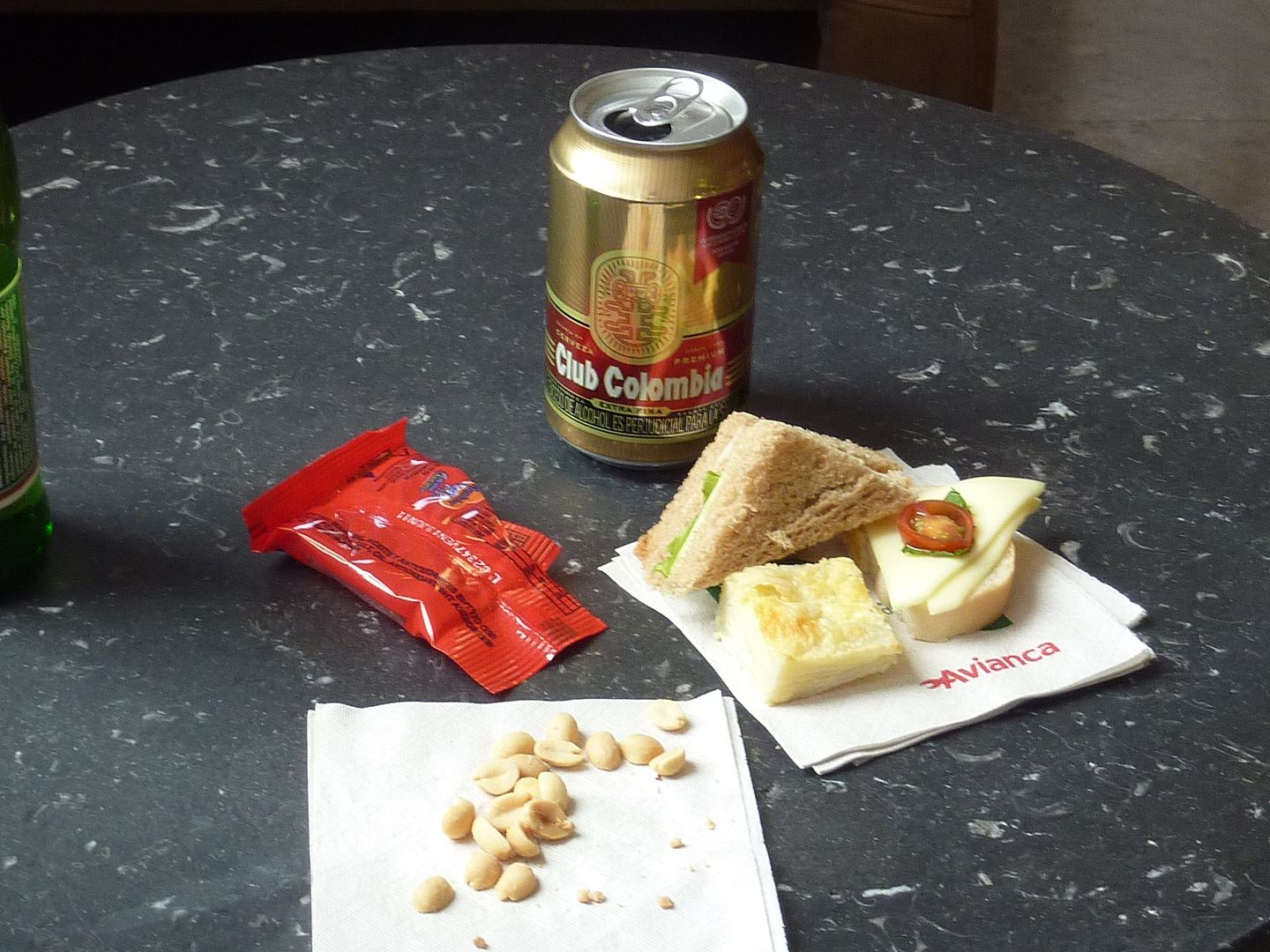 Well, what can I say, I'm not sure where to start. There is one tiny fridge which houses soft drinks and beer, next to it hot water for tea, I did not see any coffee. Food was limited to the odd sandwich and from time to time other bits such as cheese on a stick would appear, no wine, no spirits, no plates no cutlery, even the lounge in HUE had some of these and a bigger fridge too!
Considering the lounge can easily seat in excess of 100 people, it was quite lacking.
I grab a warm beer and the last of some kind of sandwich and head back to my seat, I could tell the people by the good window were going to be leaving soon, I picked up my bits and managed to secure it as they left. I sat here, nibbled on limited snacks and had a few beers whilst spotting.
View from my new seat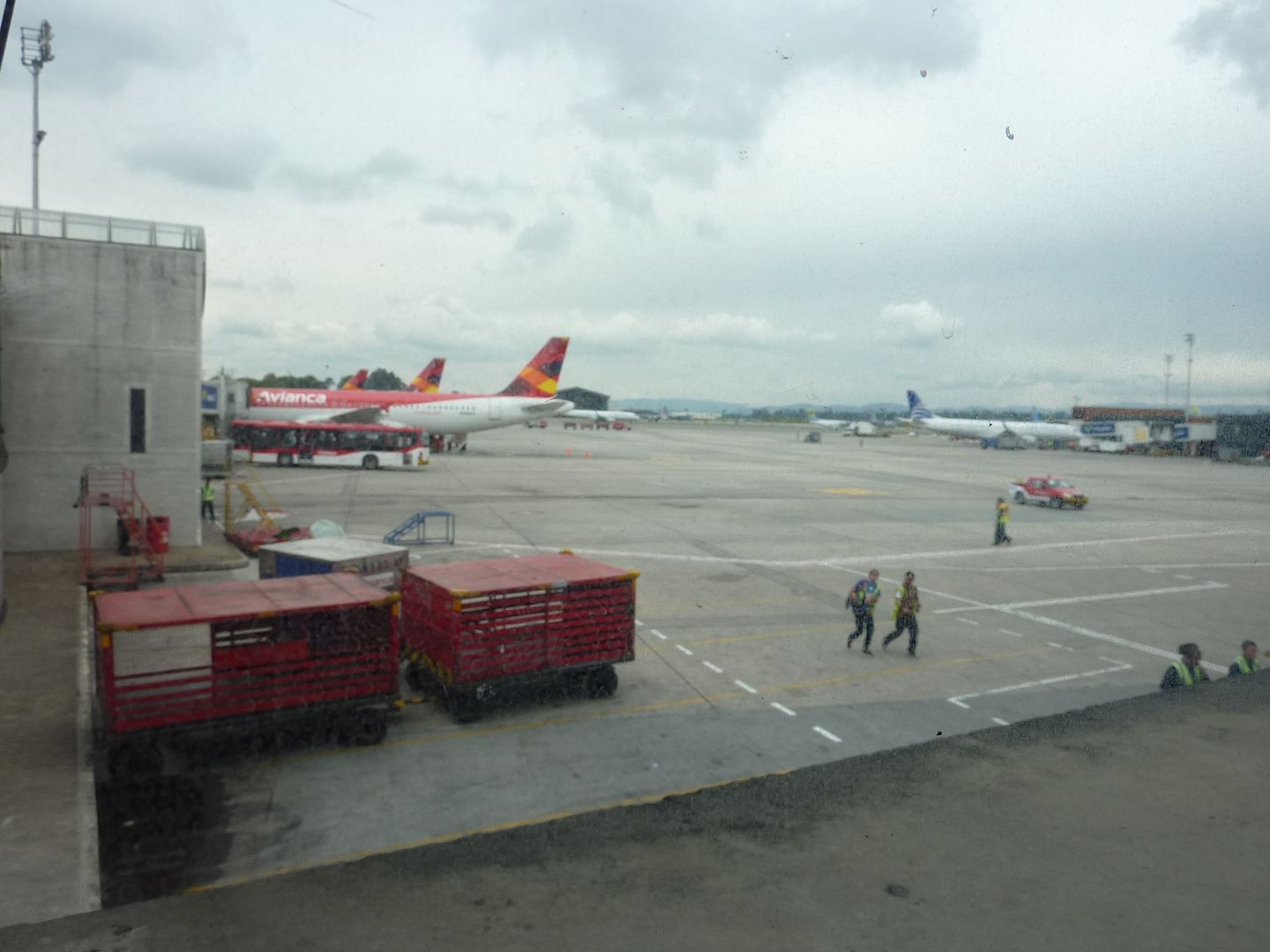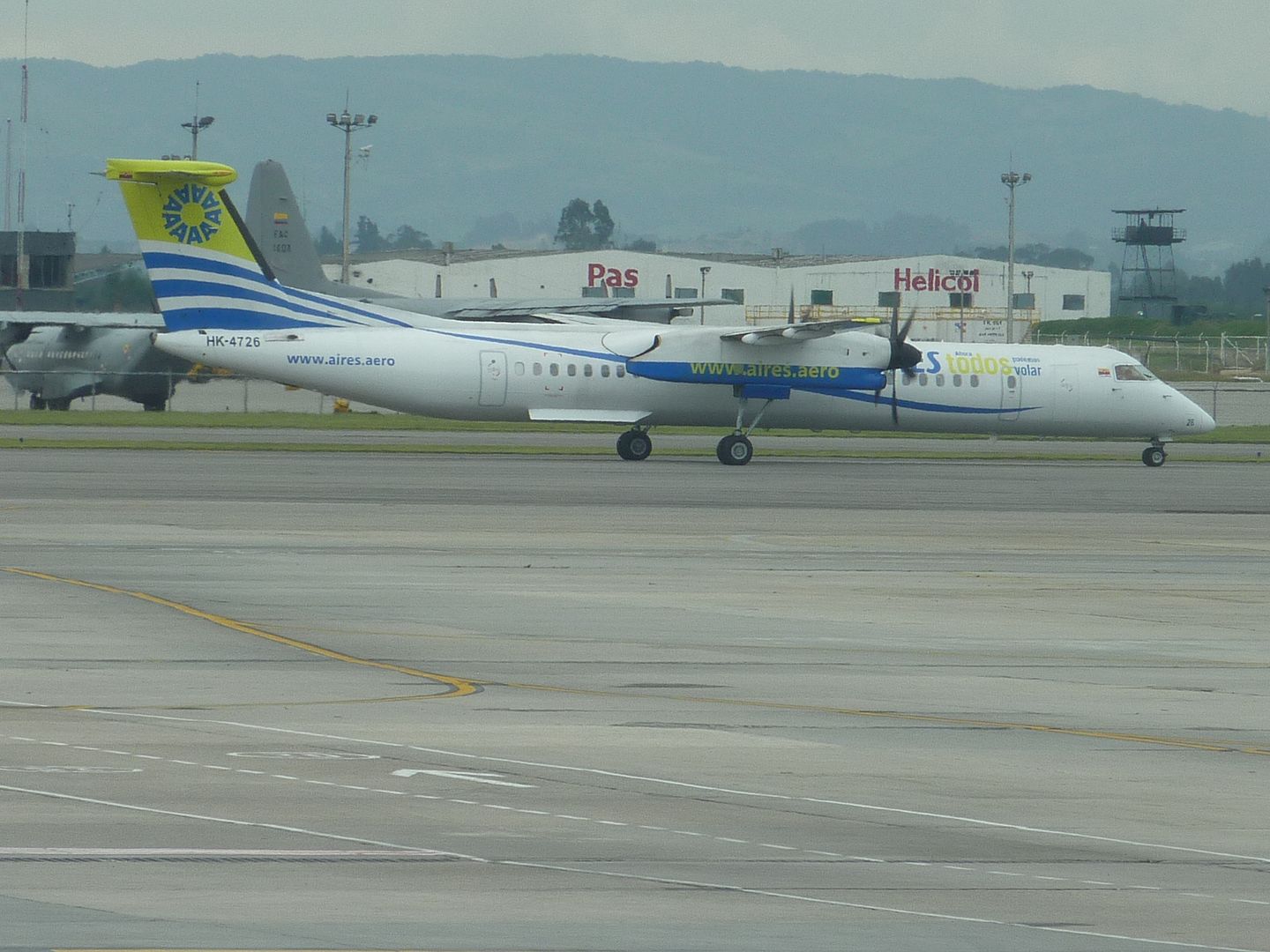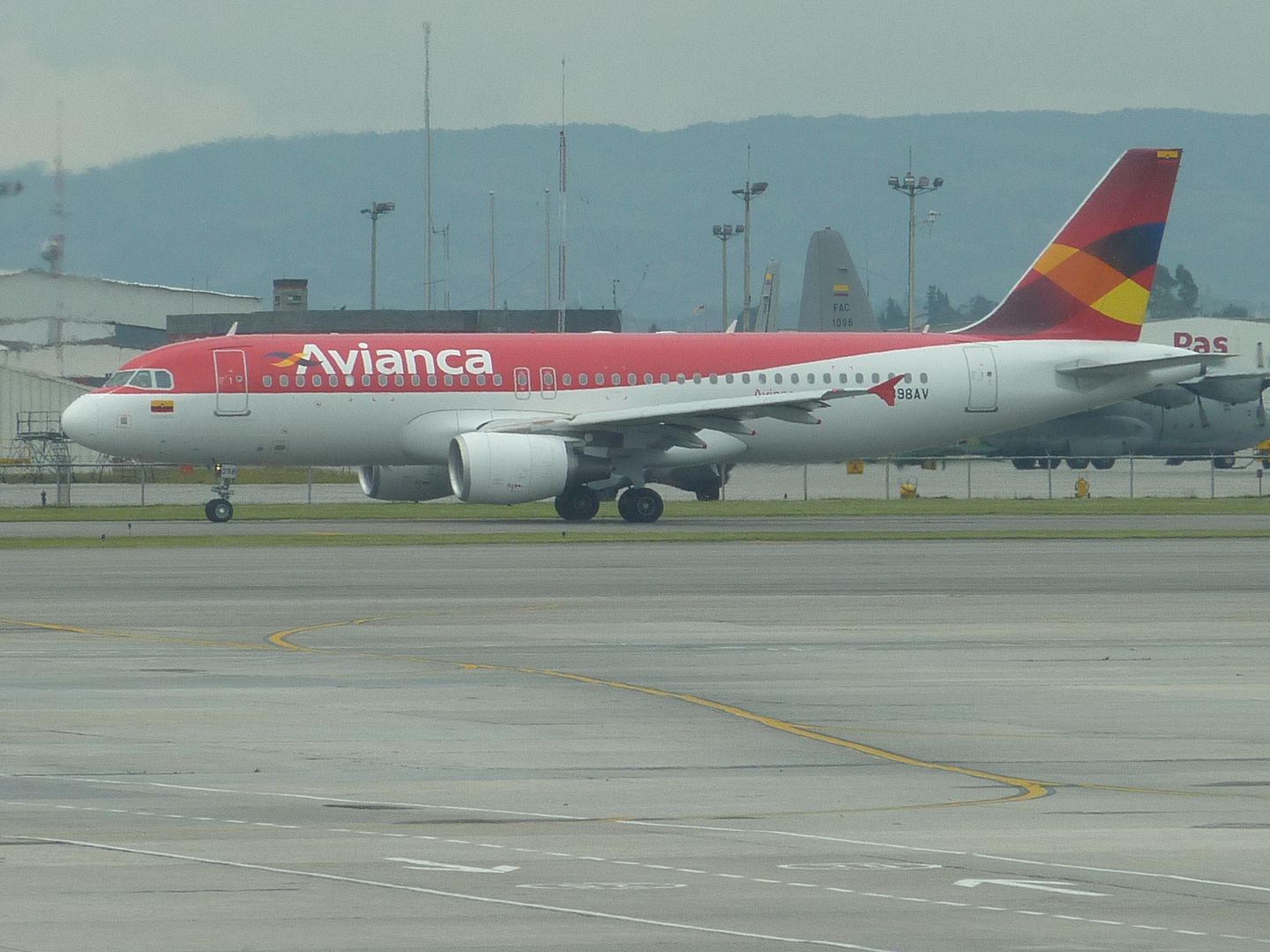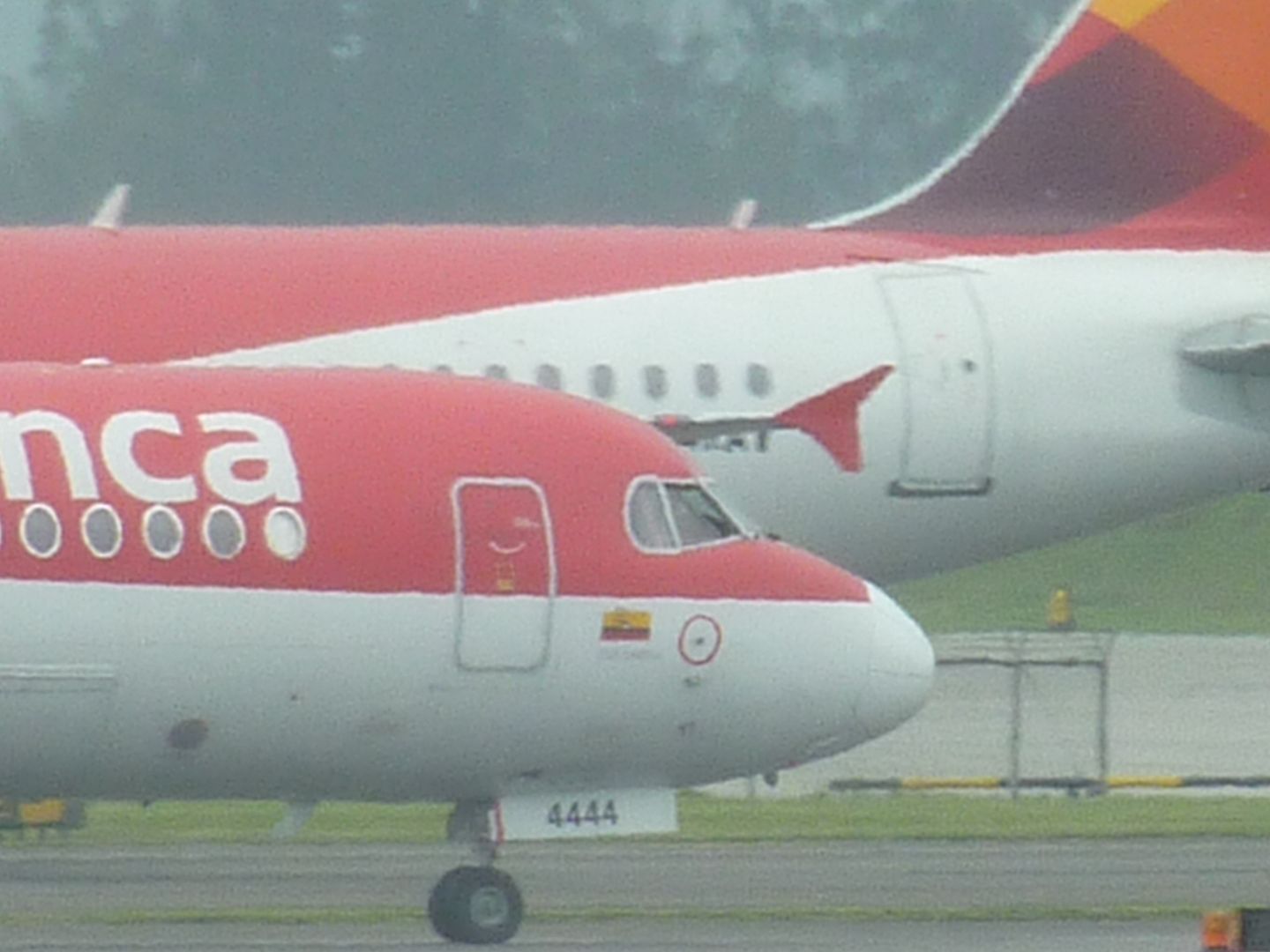 During a lull I had a wander and found another section of the lounge with a slightly better view than mine, so I retrieved my stuff and pretty much camped out here until it got dark.
Has the dog found drugs?
More shots from my new area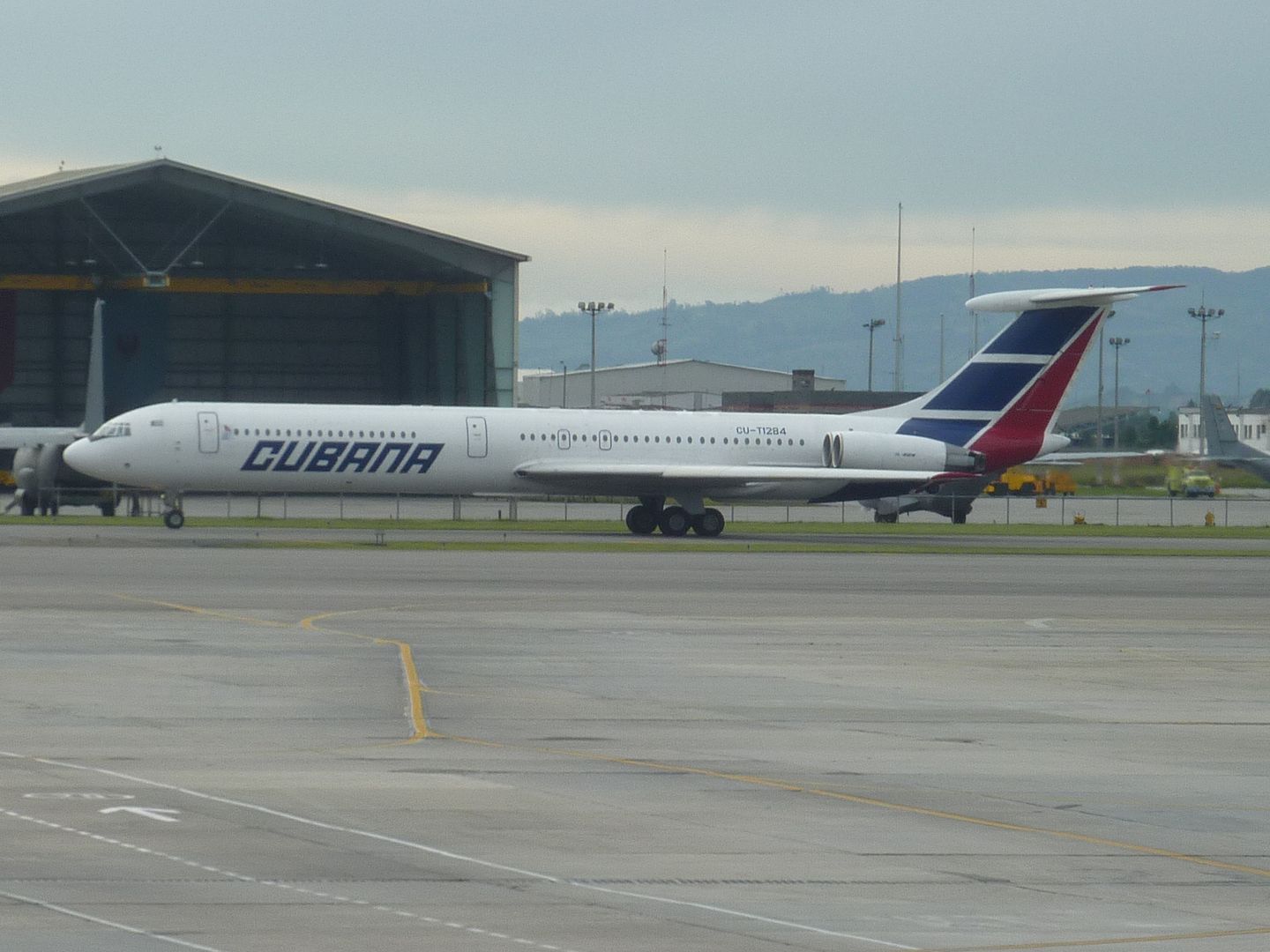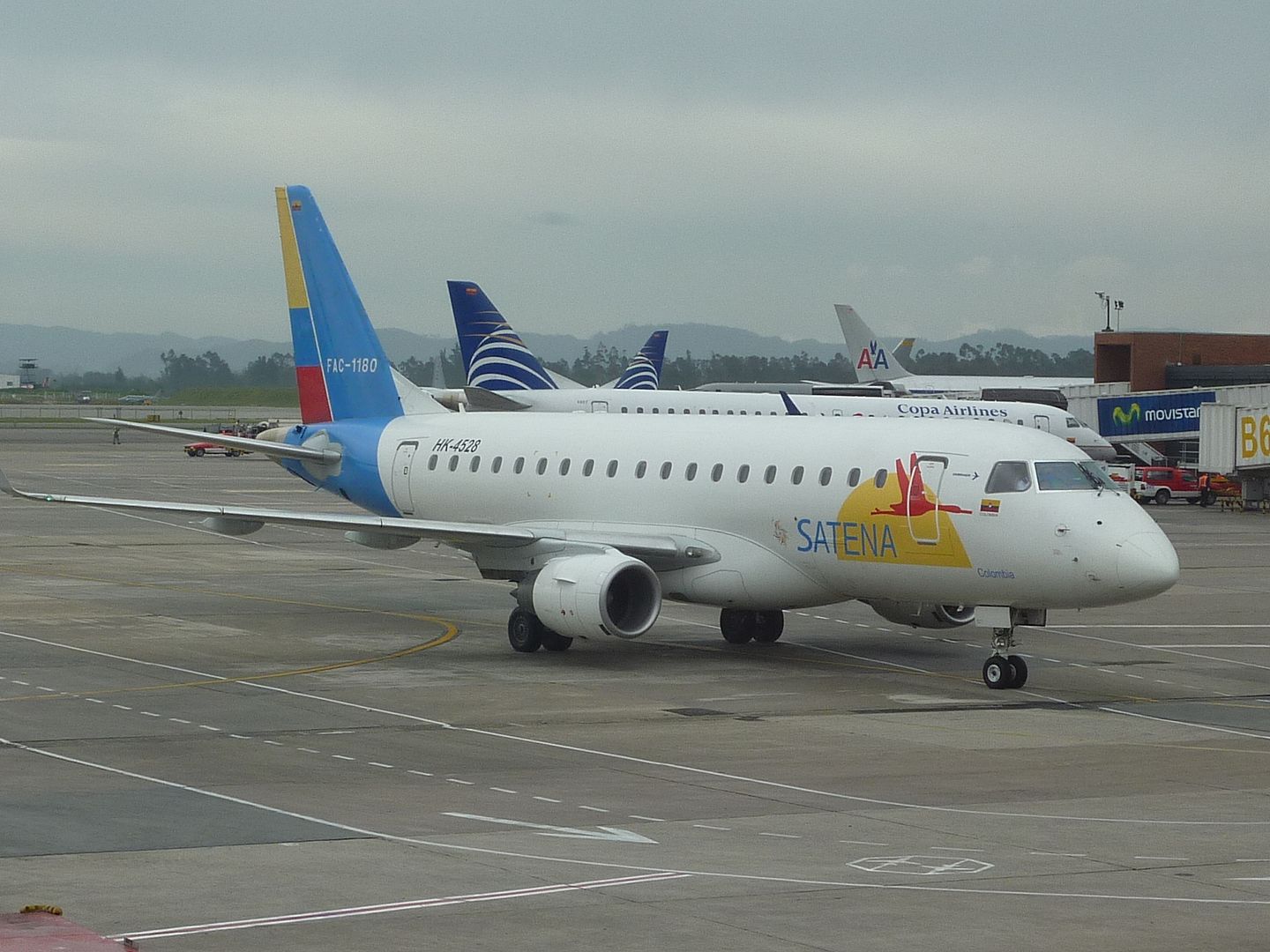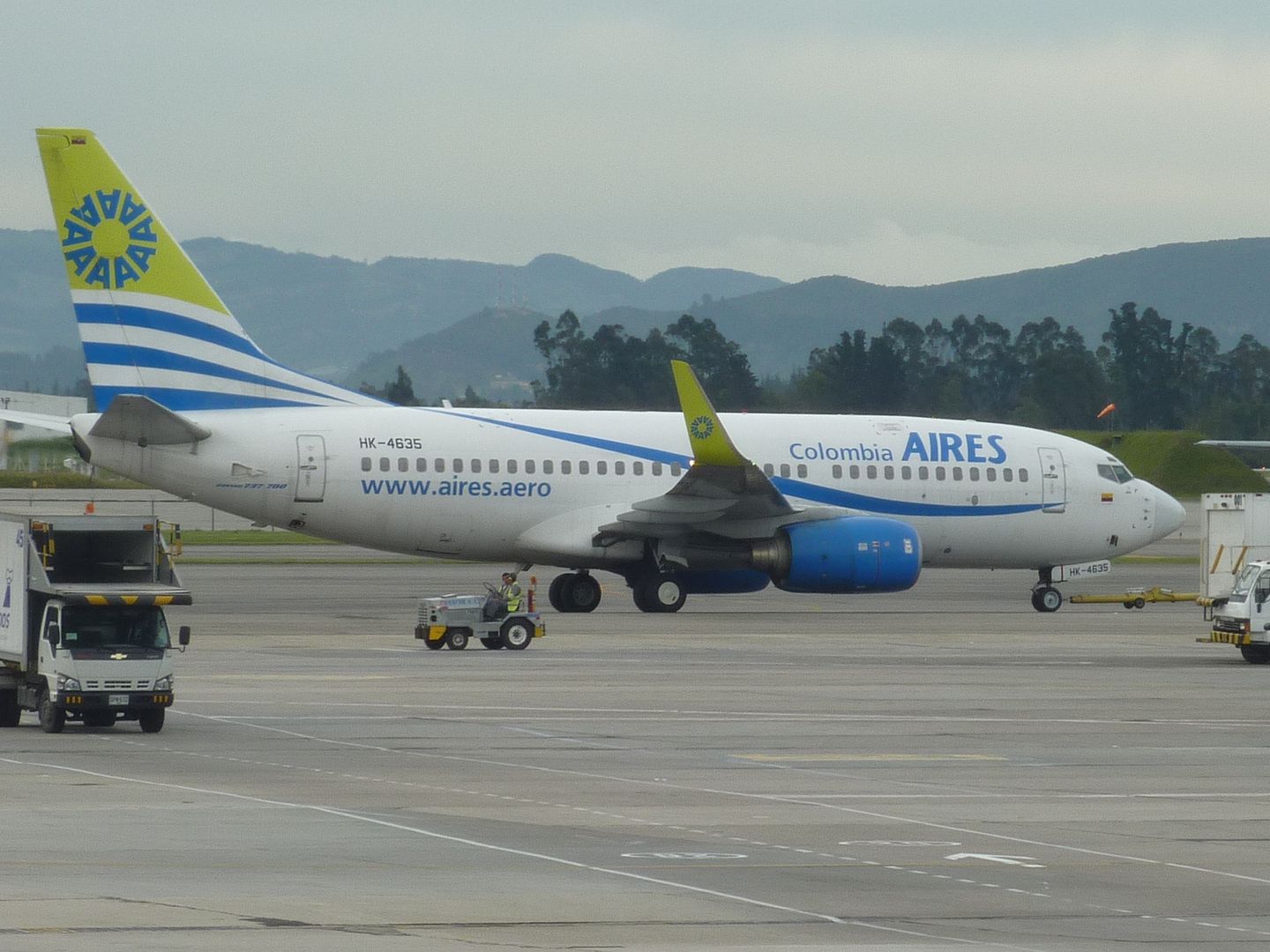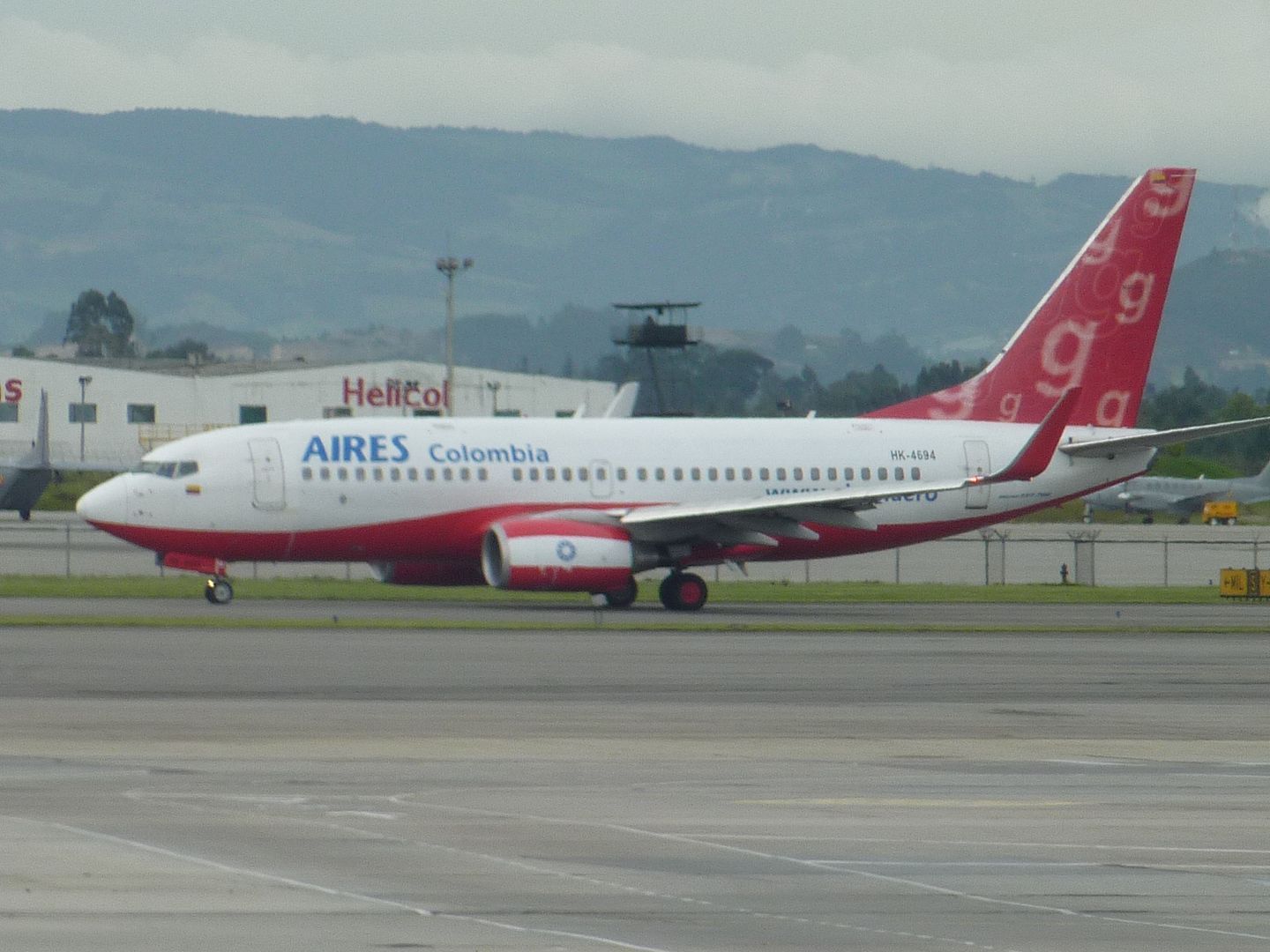 Here are a few other lounge pictures.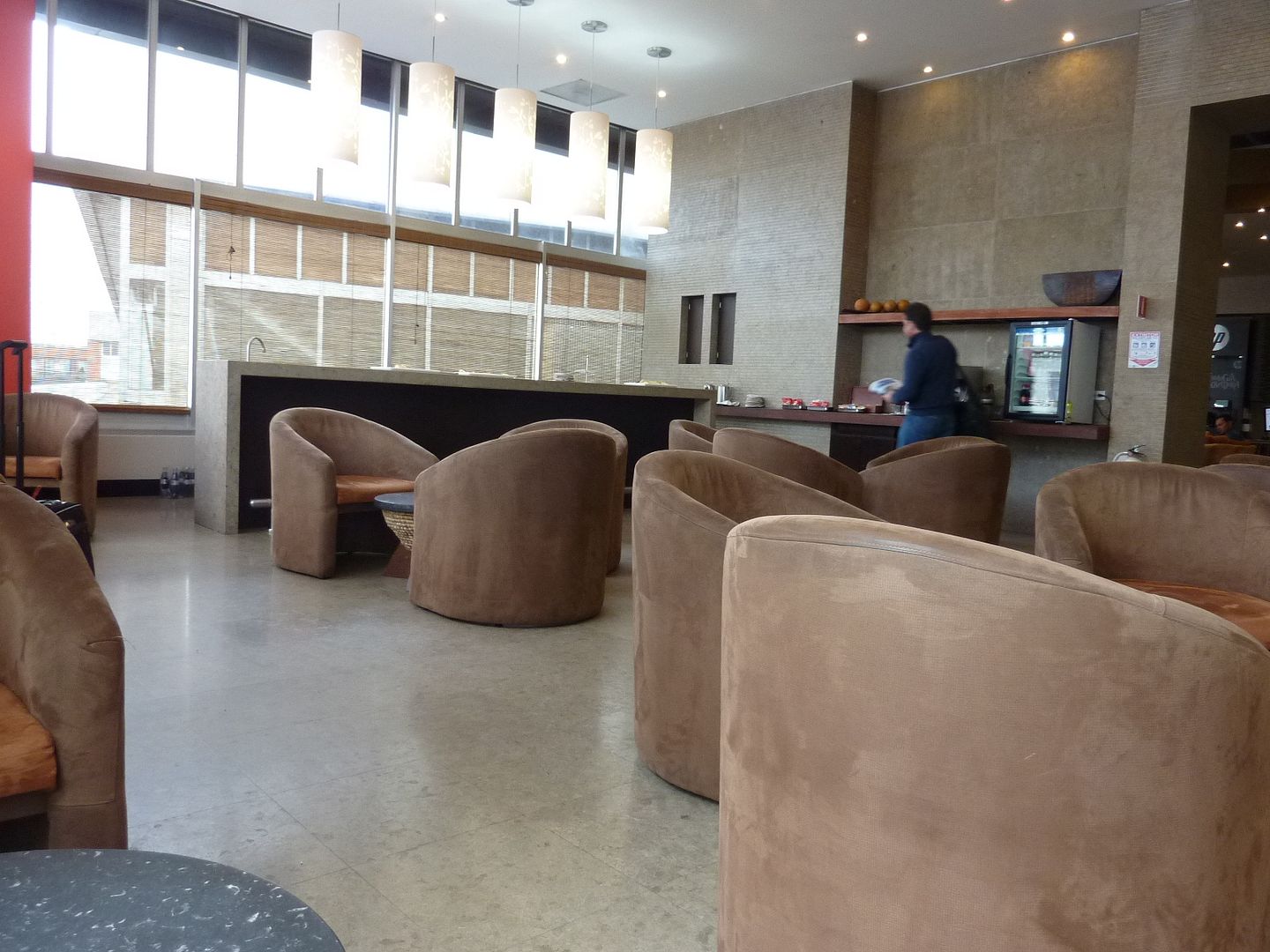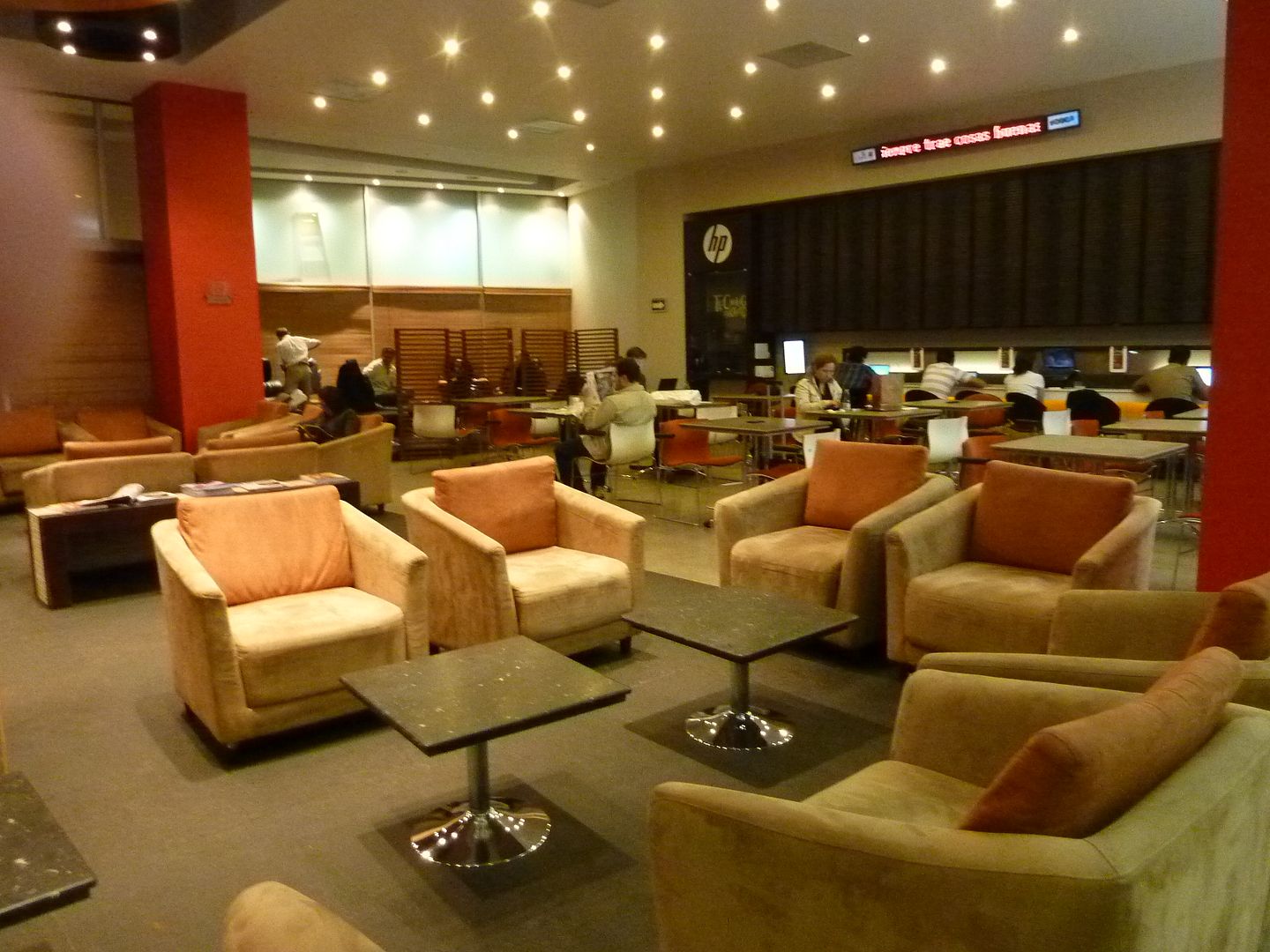 Well it's dark and I'm tired, hungry and thirsty, i decided to head back to the main part of the lounge and see what was happening. Upon arrival I noted all the blinds were now up, all the window seats were free so I grabbed one.
View outside
Food offerings were still poor but the booze had picked up, red and White wine along with a few spirits including JW Black label, hmm, perhaps later....
I grabbed a glass of wine and some sandwich things.
The lounge by now was pretty full, the snacks dissapeared as quickly as they were laid out, I saw 3 bottles of Black Label put out, endless bottles of wine and of couse constant stacking of the fridge - pointless really as the drinks never had time to cool down before being consumed.
Thankfully boarding was called, were were at standing room only and the queues for the single toilets was getting pretty long!
Continued below................