Feedback always appreciated.

I > Background:
Like a lot of others, I have a desire to see the world. Going off the beaten path and meeting diverse people truly inspire me and gives me that silly smile that the world is indeed a beautiful place. I have been truly fortunate in life, grateful for what I have, and hopeful for the future. With this in mind, I decided to finally make a dream come true and visit São Tomé and Príncipe (STP).
For those of you know have not heard of STP, it is a small island country located around 250 kms away from the northwest coast of Gabon in Africa. With a population of 163,000 people, this former Portuguese colony, is the least populated country in the world that is not just an overseas territory, trusteeship, or European microstate. Check the location here: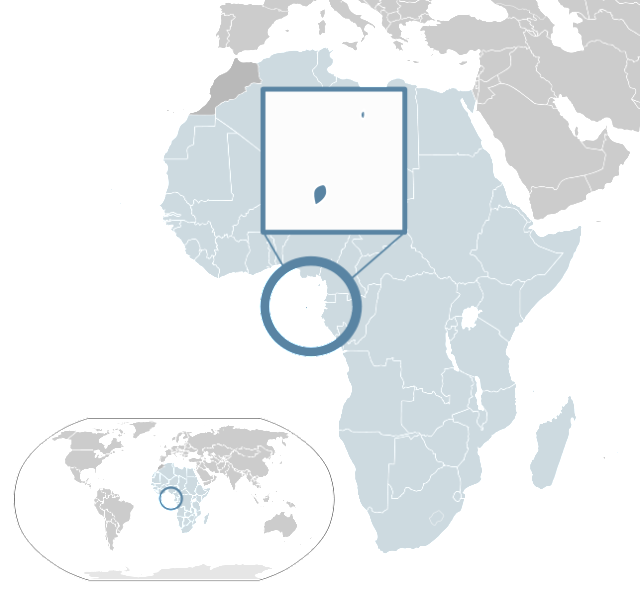 Besides checking out this country and meeting the people, an added bonus would be to cross the line of Equator. Of the 14 countries this imaginary line crosses (and I have done 7), this would probably be the hardest - a remote country, and then the line being in a remote island of Ilhéu das Rolas off this remote country.
Finally, there are only 4 airlines connecting STP to the outside world. TAP with a twice-weekly service to Lisboa, TAAG with a twice-weekly service to Luanda (one of them goes on to Praia), and a connection by CEIBA International to Libreville. There are some fly-by-night operators like Gabon Airways that provide inconsistent service as well. Of course for me, it was a no-brainer ... I had to fly the "national airline" STP Airways with its solitary flight to Lisboa.
Unless I am wrong (pretty often), this would be the first trip report from STP, and feature STP Airways operated by Euro Atlantic Airways.
II > Pre-Flight:
a) Before Airport:
STP Airways is the flag carrier of STP. Banned by the EU, it does a damp/wet lease from Euro Atlantic Airways which provides a 757 to operate a weekly rotation to connect STP with Lisboa. In the past, the service has also been extended to Luanda.
Surprisingly for an airline of this small size, STP Airways has a website (www.stpairways.st) and even more shocking is that the airline has a fully integrated credit card booking mechanism. All in all, I was super impressed - true, I could not book my seat, but that in this instance is a minor difficulty.
b) At Airport:
Lisboa is one of my favorite European cities and after spending two good days roaming the streets of Alfama and some heavy partying at Lux, it was time to embark on my African adventure. Even my Portuguese friends were surprised and shook their heads - they have friends go to other parts of the former Portuguese empire - but STP remained an enigma to them as well.
Lisboa's Portela Airport had come a long way, and had increasingly become a very pleasant experience. Moreover, the near midnight departure of this flight meant that the area was deserted with only 5 flights - 4 of them going to former Portuguese colonies.
As I entered the airport, a great sense of adventure dawned on someone who takes planes more than bus journeys. I knew I was going to a special place, and the sense of adventure overcame me as I stood in line watching the very African line snake its way all across the terminal. I was there 3 hours prior to departure, and already, the line was L-O-N-G. I did not mind as I started taking in the scene of the Portuguese who still live in STP and the natives going back home - each passenger had over 2-3 bags and the entire area had a feeling of a big family reunion.
When I got to the agent, she was a little surprised to see my Liechtenstein passport wondering "WTF" was I doing there. Her bigger surprise came when I said I had no bag to check. She literally kept on saying, "no no ... check bag please" ... and I kept on saying "no no ... no checked bag". The amused supervisor then came over to see if there was a problem and the kind man (a ethnic Sao Tomean) and I started chatting about the purpose of my visit. We traded "war stories" of airline operations and the interesting chap started telling me of all the random Euro Atlantic charters including the 757 flights to Australia and their pit stop in Bali. The whole conversation recaptured the romantic era of flying. After my boarding pass was issued, I let him get back to his job and started my walk to security. As I was leaving the counter, he came running and presented me with a souvenir of STP Airways - a nice pen! WOW! It was touching gesture and I thanked him profusely.
Security and immigration were a breeze at the empty airport and I was soon at the boarding gate. Flight was delayed by 75 minutes due to a technical problem and I watched as the boarding gate soon became an area for people to sleep in. When boarding was called in, everyone jumped and we were all herded on to a bus and to our aircraft parked on a remote part of the airport. I smiled - it was midnight, there were plenty empty direct access gates, but as we were taking this "exotic" flight, we had to go to an exotic part of the airport.
Both doors were open and I entered through the aft cabin. My pre-assigned exit row seat had generous legroom, but I moved to a front part of the cabin to take an entire row of 757 seats. Y load was around 60%, J load was around 80%.
Airport - External:
(Lisboa Airport)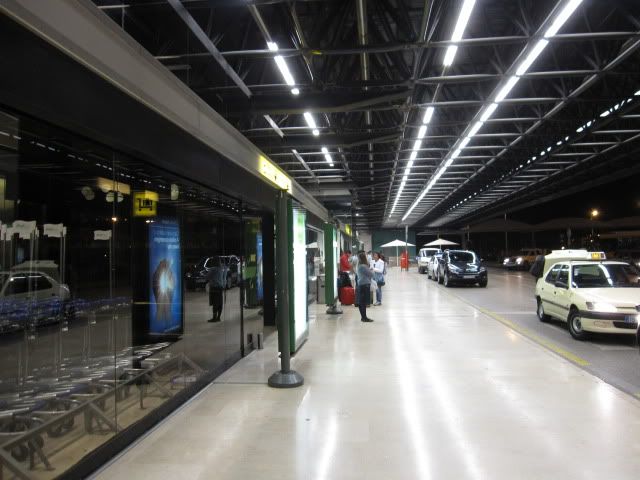 *
Check-in:
(8F Check-In Area - look at the queues)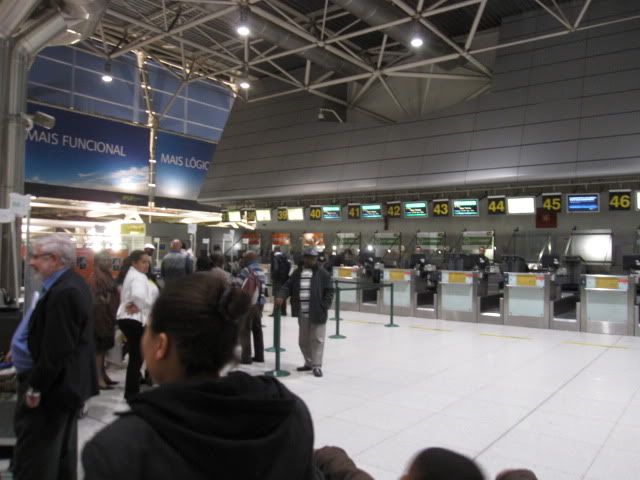 Airport - Internal: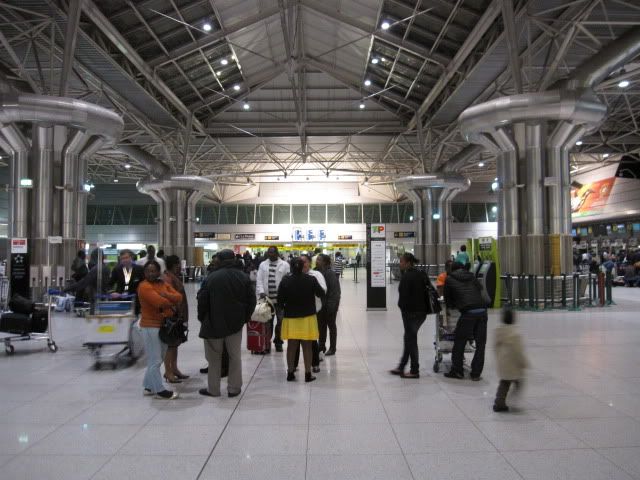 *
*
(FIDS)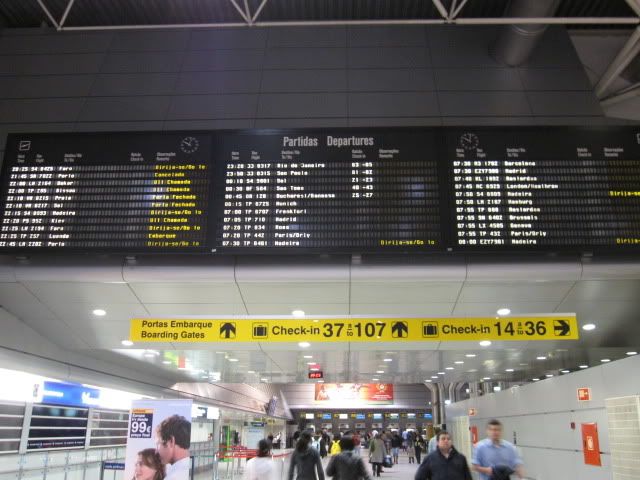 (Post Security @ LIS)
Scenes of the tarmac:
Lounge: NONE
Boarding:
(Gate Area)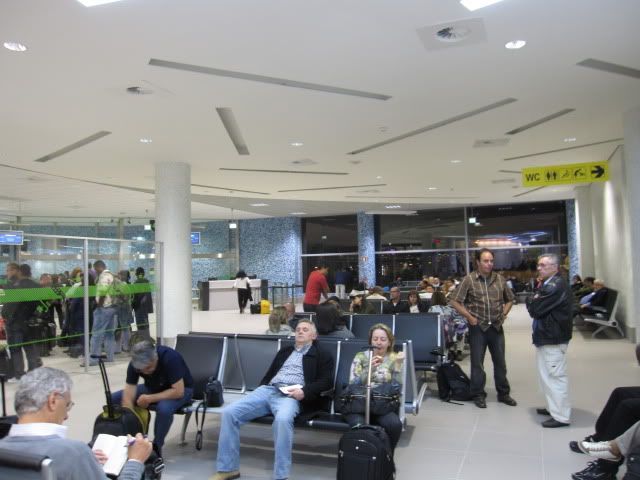 (Boarding)
(Bus)
III> In-Flight:
a) Service Schedule + Impressions:
After take-off, following service and order: headphones, meal service, duty free, and then a small snack just prior to arrival.
b) Aircraft + Seats:
Euro Atlantic Airways 757-200 show their age. While the inside is well maintained, there is an overall sense of dinginess that exists throughout the cabin. The old-school lighting further "enhances" this feeling. While clean, the bathrooms also had this "old aircraft" vibe. The seats themselves are actually quite smart looking, and typical of your average economy class seating. Both pitch and recline were far from generous, and in line with most other charter companies. One thing that was positively surprising was the amount of duality in the various touchpoints - with logos of both STP Airways and Euro Atlantic present - even including a dual-toned in-flight magazine. Impressive because this is a weekly flight for Euro Atlantic.
Aircraft:
(Euro Atlantic - STP Airways Dual Branded 752 @ LIS)
(@ TMS)
Views from Aircraft:
(World Airways)
General Seat Views + Seat Legroom
(Seat)
*
*
(Legroom)
Seat Recline + Angle View:
(Poor recline)
*
Cabin:
*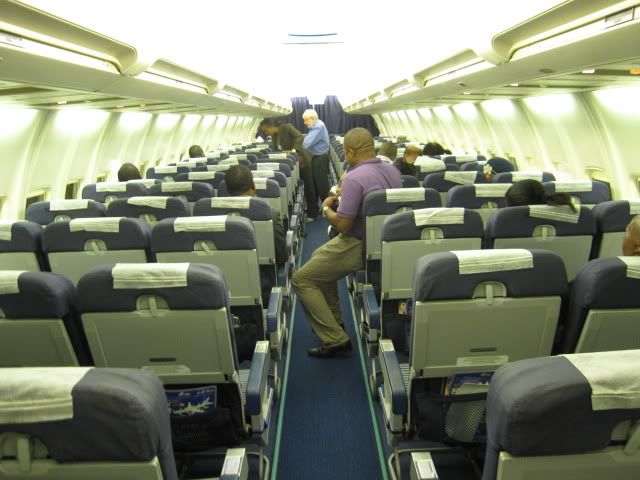 (Blanket ++)
*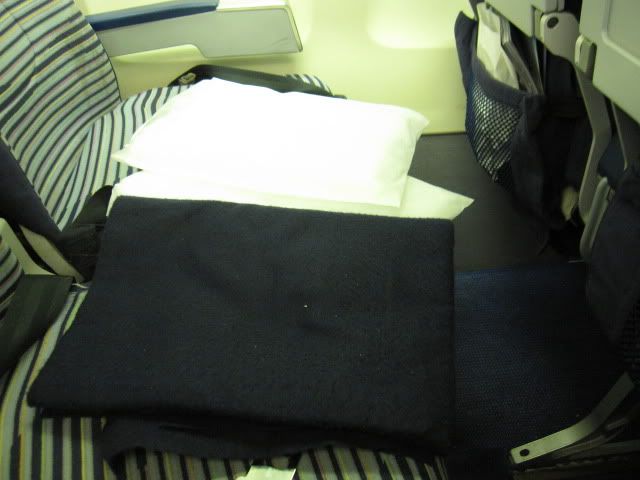 (Bathroom)
c) Meal + Beverage:
Meal service commenced soon after take-off and had consisted of an "interesting" medley of pasta, chicken, and mushrooms. It was a very mediocre meal, and I was actually surprised I was being given food at 0200. The salad and the dessert was also very standard with what an economy class offering in the 1980s would be - together with the aircraft environment, I actually felt I was in the 1980s. Wine choice was surprisingly nice, and I did enjoy the several drink runs.
Prior to landing, we were offered a snack consisting of various snack bars.
(Dinner)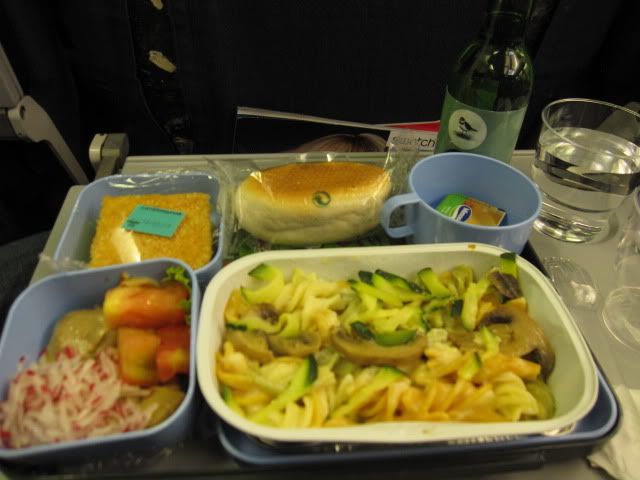 *
(pre-Landing snack)
d) Inflight Entertainment:
Old styled IFE screen showed a movie with complimentary headphones. Positively surprising inclusion of dual toned in flight magazine of both STP and Euro Atlantic - sort of how some airlines have dual toned languages in their in flight magazine. I had never seen anything like that before.
(IFE Screen and Control)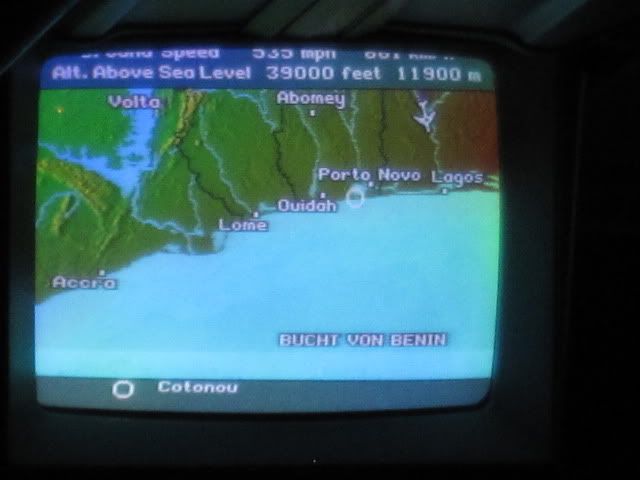 *
*
("In-flight magazines", Boarding Passes, etc.)
(Note the awesome dual-themed magazine on the right, and the other on the left - pretty impressive for an airline with 1 flight a week)
*
e) Crew:
An interesting arrangement of the onboard crew meant that Business Class passengers were served by crew from STP Airways, while the crew in Economy Class were from Euro Atlantic. The crew were very nice. They welcomed me onboard with a smile, served food with a smile, and did drink runs throughout the flight. When I had missed the morning snack bar, I went to grab one, and a young girl told me what her favorite was and insisted I have a few. Small gestures like these are always memorable and enhanced a great flight.
IV> Post-Flight:
After a quick 5 hours or so, we approached São Tomé, and my excitement only grew as I saw land. I could only imagine what the Portuguese explorers may have felt while landing on these shores. The landing itself was one of the most memorable ones I have encountered. We landed in the middle of a jungle in the most unsecure runway with various kids all coming to the plane as we were touching down. It was the weirdest thing I had ever seen - there were kids on the actual live runway!
The "fun" continued as we disembarked and went to the arrivals building. It was locked (now, I had seen this a few times - mostly in Latin America), but usually after waiting, someone usually opens it up. In this case, this was not the case, and a group of people start banging on the various doors. I started taking photos of the 757 looking beautiful in the dawn light - but got yelled at by the security man who wanted to delete the photo. Pretending dumb and saying "no understand ... no understand", I just kept walking to where the local crowd was heading to. In minutes, a door marked "VIP" was forcibly opened, and we walked into the clear VIP room - full with a VIP bar and very African faux leather couches. The locals harassed the poor security guy and then an official looking person came in and everyone was quiet. He asked foreigners to go on one side, and locals on other side. Even the white foreigners were all STP residents. I was the only person on a "tourist visa", and the official carefully took all my notes down on the bar area of the VIP room. After 10 minutes, he handed me my passport. And just like that, I was officially and legally in STP. Welcome to São Tomé I thought as I went outside after the weirdest arrival procedure I had ever encountered.
Oh, and I managed to sneak in some blurry pictures with my mobile phone camera ...
(Arrival @ TMS - approaching the island)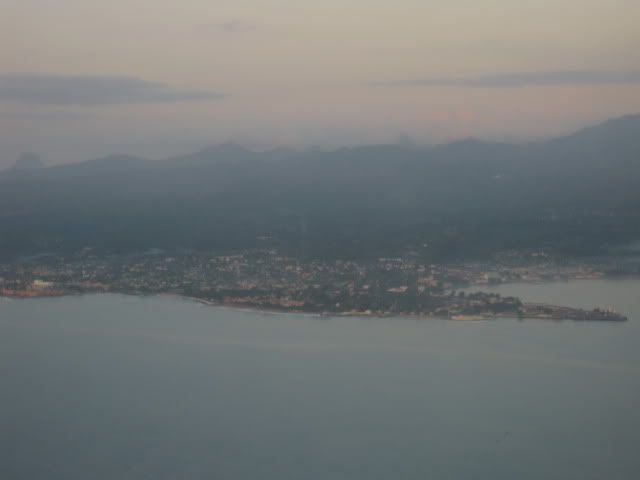 *
(Aircraft on arrival)
*
(Africa Connection Dornier)
*
(Other aircraft)
*
(Kids running to live runway)
*
(Other visitors as we taxi-in)
*
(TMS Airport)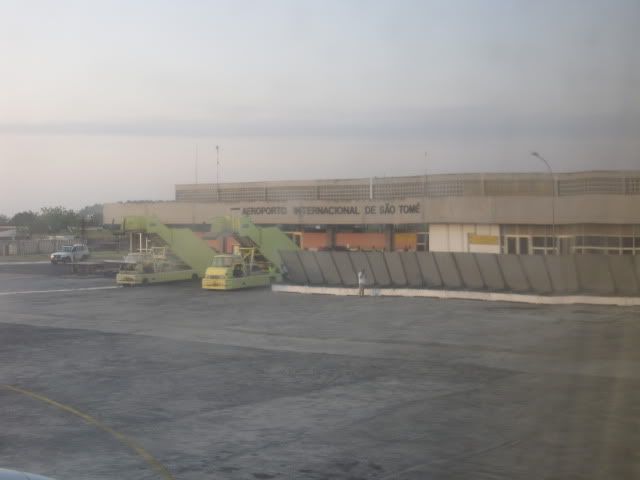 *
(Arrivals is closed)
*
(Filling immigration work at VIP lounge)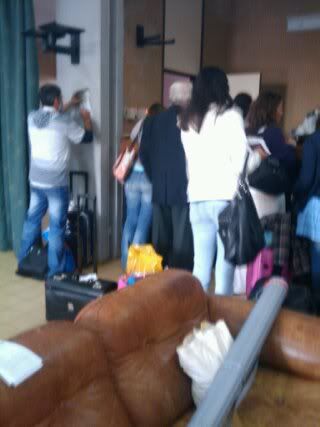 V> Impressions + Scores:
The point of flying to STP and trying STP Airways branded Euro Atlantic was never to see how it stacks with "real" airlines of the world, or even in Africa. I flew STP Airways to STP to fulfill my ongoing love affair of flying to relatively obscure places of the world.
It was thus an added bonus that overall service level on the airline was more than adequate. The highlight of course was the staff - excellent ground personnel at LIS and some really jovial crew onboard enhanced my experience. On board, the meal and seat were average. The old-school IFE was also passable - after all "real" airlines also are able to provide similar products on similar stage lengths. The in-flight magazine was a nice bonus!
Overall, a thumps up! I would fly STP Airways/Euro Atlantic in a heartbeat - it provides a far more interesting alternative to TAP. And if you want to go explore an forgotten part of the world, why not go all the way and experience something difficult along the way? I would fly them again for sure!
VI> Other Trip Reports:
PREMIUM:
9.27: JET AIRWAYS **FIRST** (110): LHR-BOM: 10/2010
9.27: THAI AIRWAYS **FIRST** (108): BKK-LHR: 07/2010
8.66:
Brussels Airlines (93): FIH-BRU: 01/2010
8.64:
Turkish Airlines (59): JFK-IST: 11/2008
8.63:
Jet Airways (88): JFK-BRU: 10/2009
8.61:
Air Canada (49): YYZ-SCL: 06/2008
8.54:
Turkish Airlines (77): GRU-DKR-IST: 04/2009
8.36:
Kingfisher (98): BOM-HKG: 01/2010
8.30:
Jet Airways (74): KWI-BOM: 04/2009
8.23:
United Airlines (72): SFO-SYD: 03/2009
8.11:
Aeroflot (33): MOW-DEL: 09/2007
8.05:
Air India (80): CCU-JFK: 06/2009
8.04:
Korean Air (40): NRT-ICN: 10/2007
8.02:
Delta Airlines (24): JFK-CDG: 08/2007
7.82: UNITED AIRLINES **FIRST** (110): SFO-ICN: 10/2010
7.82:
Singapore Airlines (06): EWR-SIN: 09/2006
7.66:
Sri Lankan (104): DEL-CMB: 07/2010
7.64:
Royal Jordanian (91): AMM-YUL: 12/2009
7.61:
China Southern (103): LOS-DXB: 04/2010
7.57:
Pakistan Airlines (102): ORD-BCN: 06/2010
7.46:
LAN (55): YYZ-JFK: 09/2008
7.38: AMERICAN AIRLINES **FIRST** (112): LHR-JFK: 10/2010
7.38: CATHAY PACIFIC **FIRST** (109): HKG-LHR: 10/2010
7.25:
Iran Air (88): BOM-IKA: 12/2009
7.23:
Virgin Atlantic (81): BOS-LHR: 07/2009
7.14:
Swiss (52): SCL-GRU: 06/2008
7.11:
Aer Lingus (105): MAD-IAD: 05/2010
7.11:
Austrian (79): VIE-JFK: 06/2009
7.07:
Privatair (84): BOM-FRA: 08/2009
7.02:
Qatar (68): DOH-JFK: 01/2009
6.96:
Etihad (61): JFK-AUH: 12/2008
6.93:
Delta Airlines (18): SEA-JFK: 11/2006
6.84:
ConViasa (65): CCS-DAM: 01/2009
6.82:
Air Burkina (106): BKO-OUA: 06/2010
6.81:
Air Canada (17): ICN-YYZ: 10/2006
6.75:
Afriqiyah + Libyan (113): CAI-TIP: 11/2010
6.70:
KLM (32): EBB-AMS: 08/2007
6.52:
Emirates (99): LHR-DXB: 02/2010
6.39:
South African (97): EZE-JNB: 01/2010
6.36:
Privatair (60): MUC-BOS: 12/2008
6.29:
TAM Brasil (96): POA-EZE: 02/2010
6.25:
Korean Air (45): NAN-ICN: 10/2007
6.21:
Iberia (87): BOS-MAD: 10/2009
6.11:
A SKY (107): OUA-COO: 06/2010
6.11:
TAP Portugal (53): GRU-OPO: 06/2008
6.00:
Gulf Air (75): BOM-BAH: 04/2009
5.88:
African Express (89): DXB-NBO: 11/2009
5.75:
Singapore Airlines (16): CCU-SIN: 10/2006
5.64:
SATA Azores (101): BOS-PDL: 04/2010
5.64:
NorthWest (46): ICN-NRT-SEA: 10/2007
5.54:
Ethiopian Airlines (95): ADD-BOM: 01/2010
5.46:
Icelandair (83): KEF-BOS: 08/2009
5.39:
LOT (54): WAW-JFK: 06/2008
5.21:
Egypt Air (73): CAI-IST: 02/2009
5.11:
Tunisair (115): TUN-ORY: 12/2010
5.07:
TACA (66): JFK-SAP: 01/2009
4.42:
Air France: CDG-JNB (25): 08/2007
ECONOMY: Long + Medium:
9.26:
Air India (48): JFK-DEL: 02/2008
7.38:
Avianca (01): BOG-LIM: 07/2006
7.07:
Sri Lankan (62): KWI-CMB: 12/2008
7.00:
LAN (94): IPC-SCL: 01/2010
6.81: STP Airways/Euro Atlantic (116): LIS-TMS: 12/2010
6.41:
Avianca (78): JFK-BOG: 05/2009
6.41:
American Airlines (58): LHR-BOS: 11/2008
6.39:
Condor (85): SEZ-FRA: 09/2009
6.26:
Jet Blue (21): CUN-JFK: 02/2007
6.06:
Air Canada (04): YYZ-YVR: 09/2006
5.89:
USA 3000 (19): PUJ-BDL: 01/2007
5.85:
Spanair (69): MAD-LPA: 02/2009
5.79:
Air New Zealand (42): RAR-NAN: 10/2007
5.52:
Aerolineas (86): USH-AEP: 10/2009
5.46:
TAP Air Portugal (23): OSL-LIS: 05/2007
5.19:
Air Europa (70): LPA-MAD: 02/2009
5.16:
Iberia (71): MAD-BOS: 02/2009
5.11:
Air China (82): FRA-PEK: 08/2009
ECONOMY: Short
8.56:
Paramount Airways (38): BLR-MAA: 09/2007
8.56:
Kingfisher (64): HYD-CCU: 12/2008
8.24:
Kingfisher (14): IXA-GAU: 10/2006
7.87:
Indian (34): BOM-MAA: 09/2007
7.72:
Alliance Air (13): CCU-IXA: 10/2006
7.57:
Indian Airlines (10): DEL-CCU: 09/2006
7.23:
West Jet (03): YYC-YVR: 09/2006
7.15:
JetLite (37): BOM-GOI: 09/2007
6.98:
Air Koryo (100): PEK-FNJ: 04/2010
6.70:
Spice Jet (09): CCU-DEL: 09/2006
6.63:
Air Fiji (44): NAN-SUV: 10/2007
6.63:
Jazeera (67): DAM-KWI: 01/2009
6.58:
Air Tran (02): EWR-MDW: 08/2006
6.48:
Air India Express (63): CMB-MAA: 12/2008
6.44:
CO Micronesia (39): ROR-YAP: 10/2007
6.41:
Pacific Sun (43): NAN-SUV: 10/2007
6.37:
Skybus (47): SWF-CMH: 02/2008
6.33:
Kenya Airways (29): NBO-BJM: 08/2007
6.33:
Sky Europe (56): LTN-BTS: 10/2008
6.31:
Indigo (15): GAU-CCU: 10/2006
6.31:
easyJet (57): BUD-LTN: 11/2008
6.22:
Air Link Swazi (28): MTS-JNB: 08/2007
6.22:
Air India (36): HYD-BOM: 09/2007
6.13:
Adam Air (07): SIN-CGK: 09/2006
6.13:
Air Rarotonga (41): RAR-AIT: 10/2007
6.00:
Transairways (27): INH-MPM: 08/2007
5.95:
Air Canada (05): ALB-YYZ: 09/2006
5.85:
SAS Norge (22): OSL-AES: 05/2007
5.81:
LAM Mozambique (26): JNB-MPM: 08/2007
5.69:
Air Deccan (12): IXZ-CCU: 10/2006
5.67:
Rwanda Air Exp (30): KGL-NBO: 08/2007
5.52:
Sevenair (114): TOE-TUN: 11/2010
5.37:
Felix Airways (92): SCT-SAH: 12/2009
5.11:
Aero Republica (76): BOG-CCS: 04/2009
5.07:
Go Air (35): MAA-HYD: 09/2007
5.00:
Sky Airline (51): IQQ-SCL: 06/2008
4.96:
Valuair (08): CGK-SIN: 09/2006
4.78:
Air Comet Chile (50): SCL-IQQ: 06/2008
4.74:
Fly 540 (31): MYD-LAU: 08/2007
4.33:
Viva Aerobus (20): ELP-MTY: 02/2007
4.11:
Air Sahara (11): CCU-BOM: 09/2006
(Note on Codes: Y – Economy, J – Business, F – First :: I/D – International/Domestic :: SR/MR/LR – Short/Medium/Long Haul)
(Note on Date: Dates are modified to be +/- 3 days from actual flight date to not reveal actual flight pattern)
VII> Other Pictures:
(Enjoy these beautiful pictures of this incredible country, and let me know what you think)
(Banana Beach in Principe)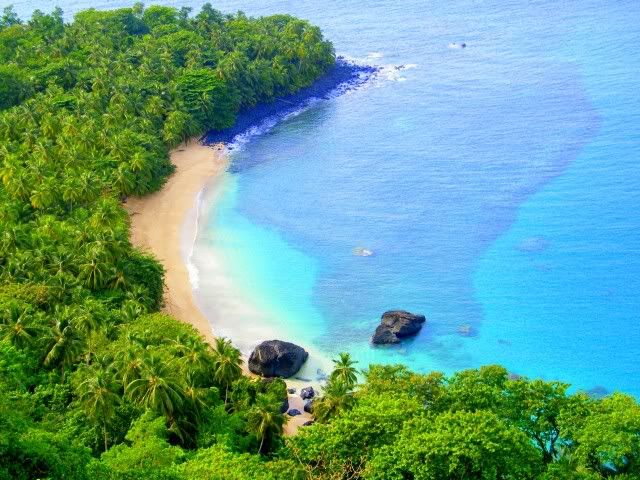 *
(Had to take a car, a bus, and then a boat to get to the island where the Equator crosses)
*
(Picture of the island and the boat man)
*
*
(Other pictures of São Tomé)
*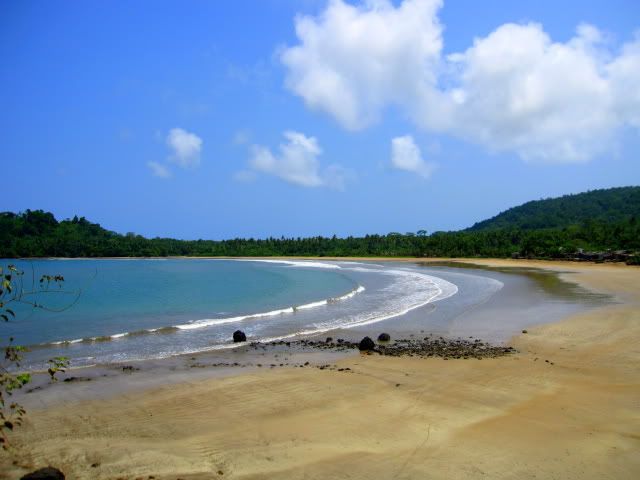 *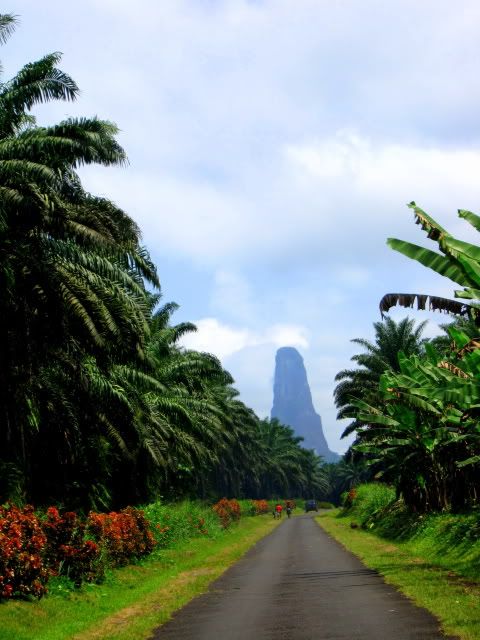 *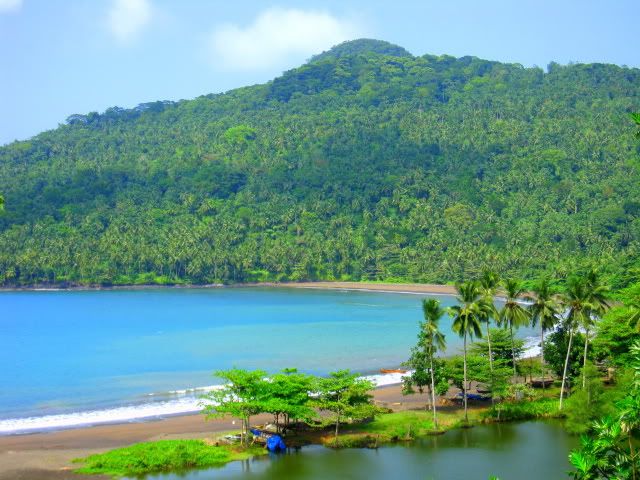 *
*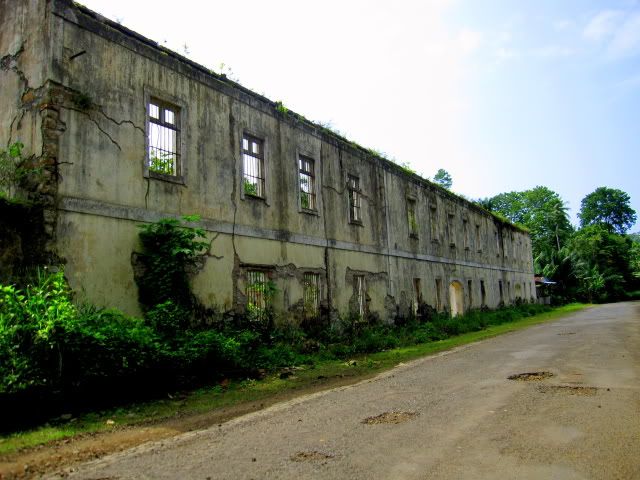 *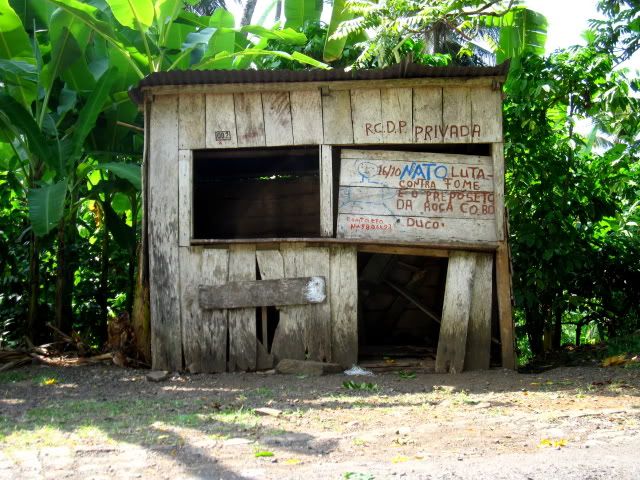 *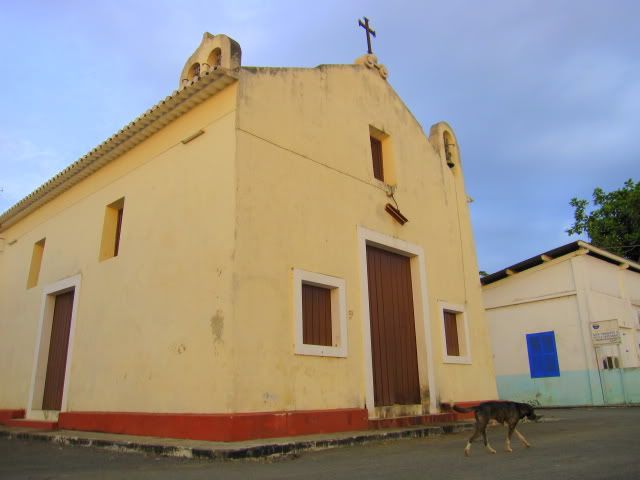 *
*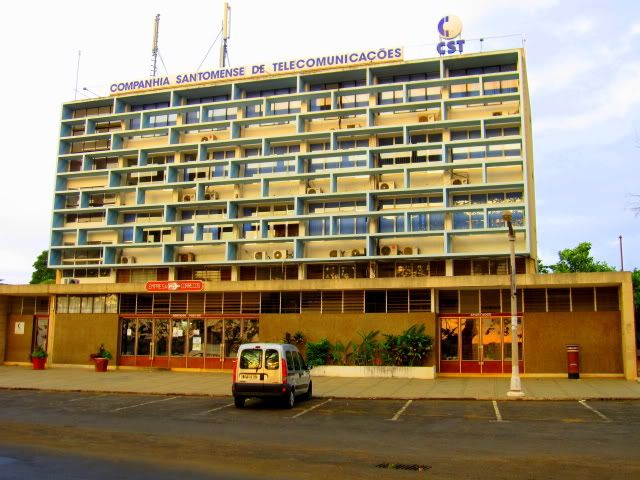 *
*
*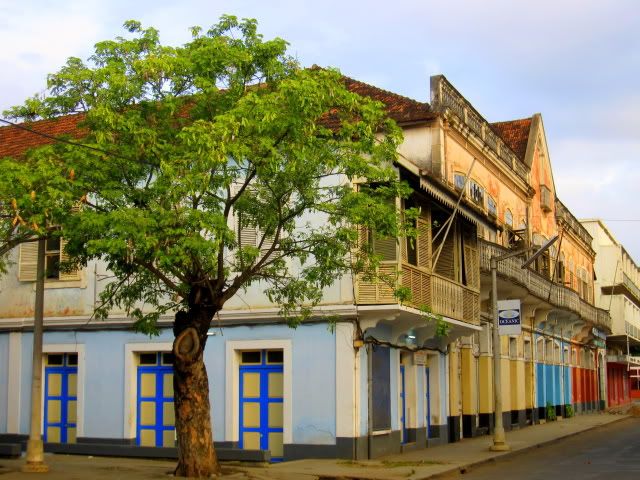 *
*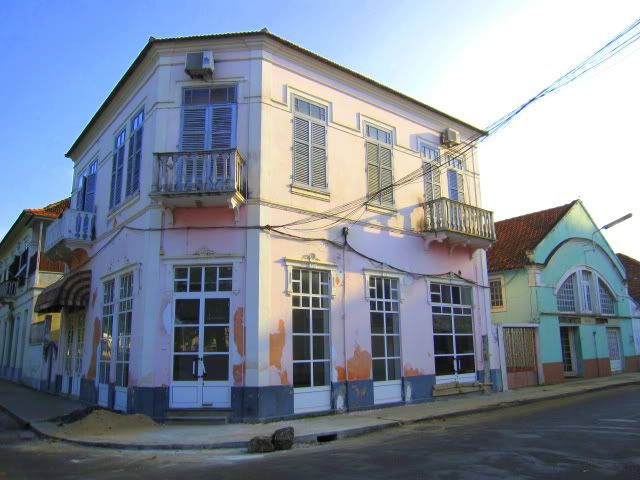 *
*
*
*
(And my favorite picture, that captured the essence of my trip, and the country)
[Edited 2011-07-10 18:19:39]