Dear readers,
Welcome to my first trip report.
First I would like to thank the great trip report writers who I have thoroughly enjoyed reading (BA319-131, Ronerone, Planehunter etc).
This report will cover a small section of what will hopefully be an amazing summer in Argentina and Brazil. First, let me introduce you to my journey which covers my flights with BA from GVA to EZE via LHR in Y and my flight with TAM Mercosur from AEP to GIG and then the return journey from GIG to GVA via LHR.
Background
Latin America has always enchanted me. There's something about the bustling markets, the Andean music, the wilderness of the Jungle and its colonial history that has prompted me to embark upon my third visit to the continent. I had already spent 3 weeks the previous year in Ecuador visiting the Galapagos, the Amazon and the Andes, and a month in Costa Rica and Panama the year before. This time I wanted to venture further South. The perfect opportunity arose when a friend of mine moved to Buenos Aires! I also wanted to learn Portuguese for professional reasons and decided to enrol on a 6 week Portuguese programme in Maceió, Northern Brazil (for those Brazilians reading, no the Northern accent isn't horrible!). In this trip report I will only cover the flight from AEP to GIG and omit the following GIG-SSA-MCZ flights as they are fairly uneventful (I have posted a few pics at the end, for those that can get there!).
I shopped around on various websites to check out prices and flight combos. As I have only recently taken up my first full time job, the choice of Y was out of necessity, not choice – a shame, as I had greatly enjoyed the MAD-UIO flight the previous year in J courtesy of my parents.
After deliberating long and hard about paying extra to fly GVA-IAD-EZE with UA (purely for the joy of the extra flying), I decided eventually to book GVA-LHR-EZE on BA. Sorted.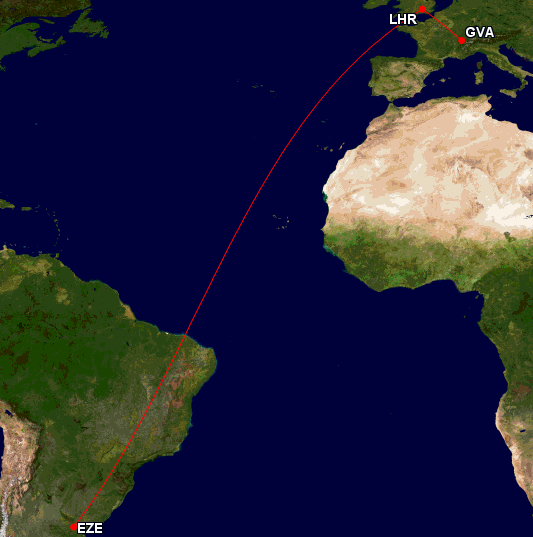 20th June 2011
Geneva In'tl Cointrin (GVA) – London Heathrow (LHR)
British Airways BA735
Scheduled:18:45-19:25
Actual: 19:05-
Duration: 1h40
Distance: 470m
Class: Euro Traveller
Seat
Airbus A320-200
Reg: G-EUYC
Delivery date: 12/2008
View Large
View Medium


Photo © Luigi Maccio - SpotIT
Routing
Geneva is a fascinating airport – mind you, I would say that as it is my home airport – it has a very long single concrete runway (3'600m) parallel to a grass runway that is used for flight training and private aviation purposes. As a financial center, and one of the most international towns in Europe (40% of its population is foreign), GVA is host to a wide variety of flights with the big intercontinental ones being JFK, EWR, IAD, YUL, DXB, AUH. Asides from the wide range of European flights, which increase substantially during the ski season, GVA is a huge center for corporate jets and for those with PPL.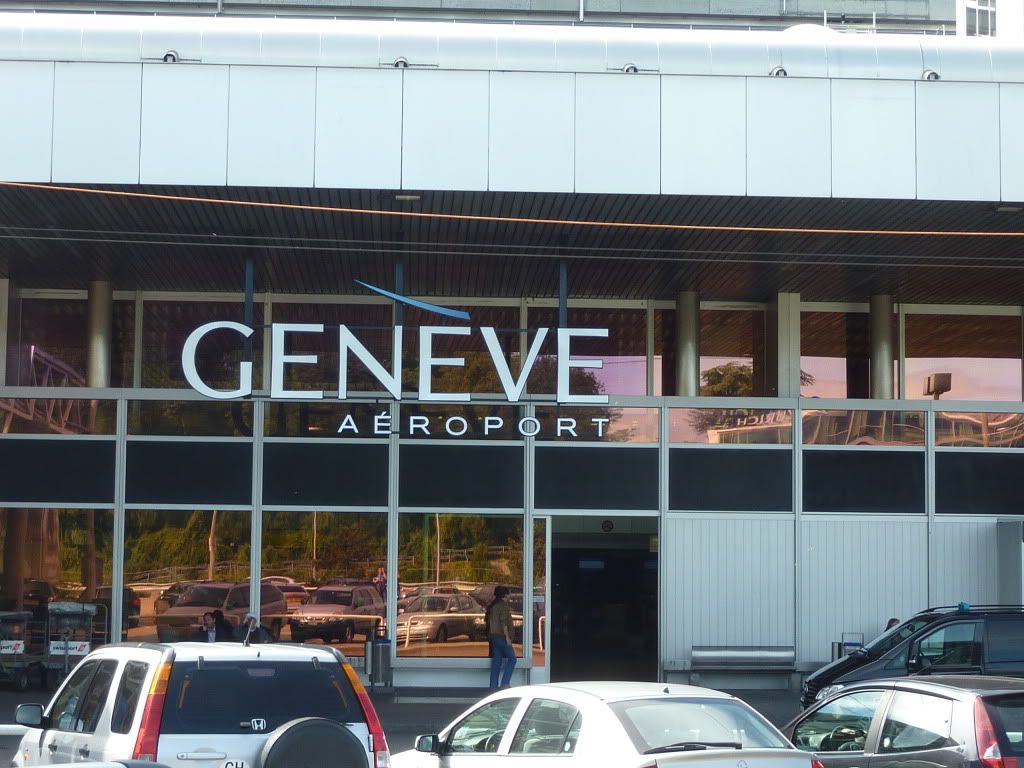 New exterior branding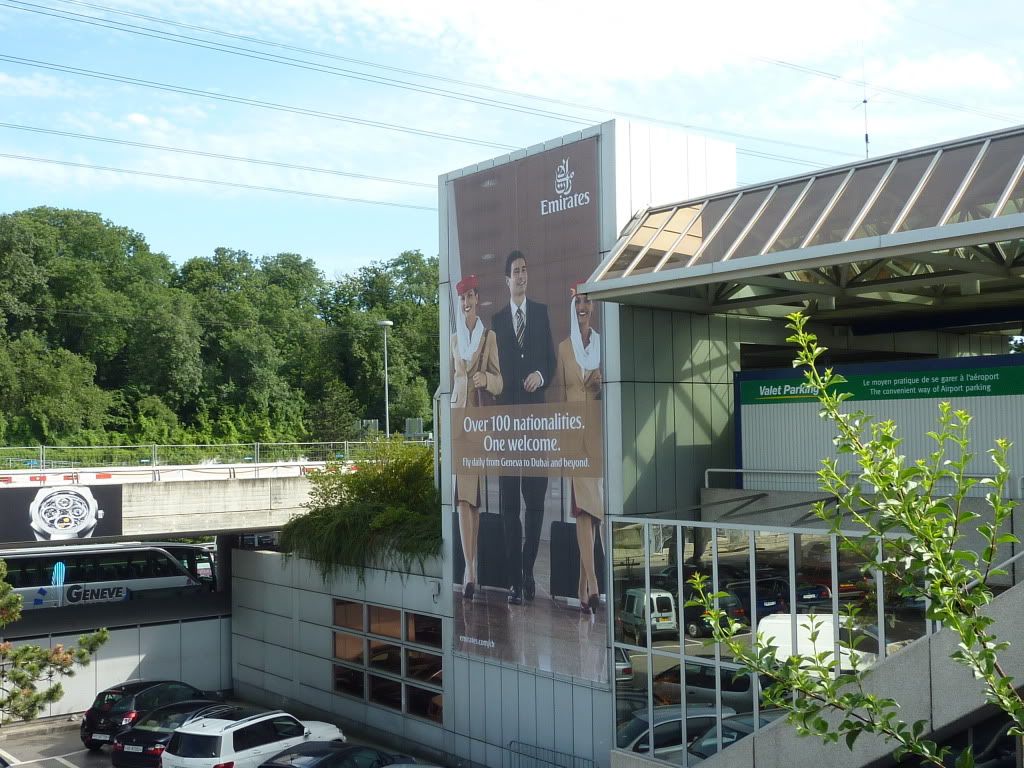 Advertisements for the new daily EK flight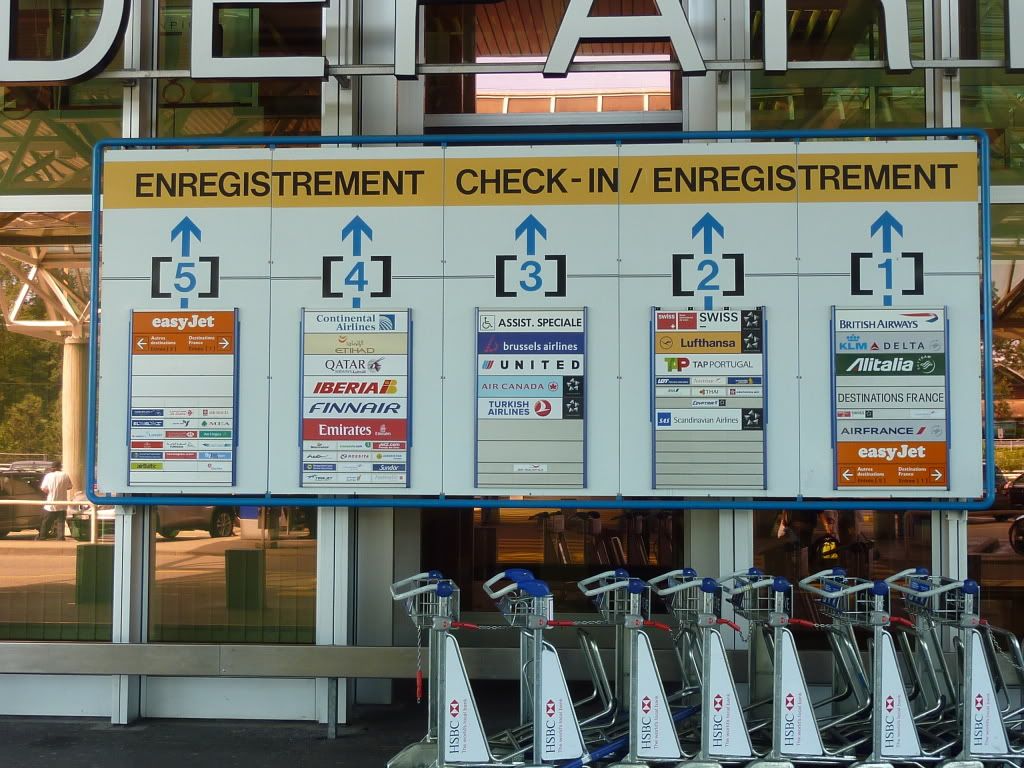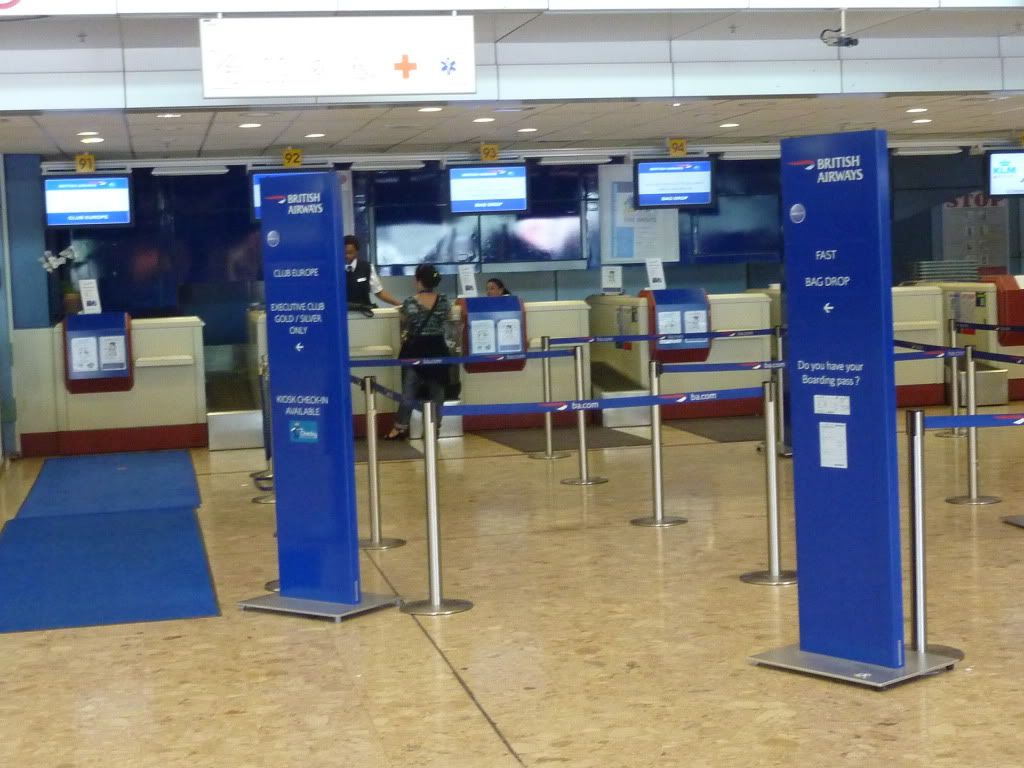 BA Check-in desks
Usual arrival at the airport, the car drop-off area has now become in desperate need for expansion with it being full at all times of the day. I arrived two hours before the scheduled departure time only to see the dreaded red letters showing on the FIDS for BA 735. Luckily, only a 20 minute delay was on the cards. This wouldn't pose a problem for the connecting flight which departed 2.5h after arrival. Afternoons are quite quiet at GVA. The three satellite terminals, in the middle of the tarmac, are host to all non-Schengen European/African flights, with some exceptions such as AC service to YUL. I noticed that one of them had no planes at the jetbridges and so I went along to find a completely empty terminal. Yes please! It also provided some good photo opportunities...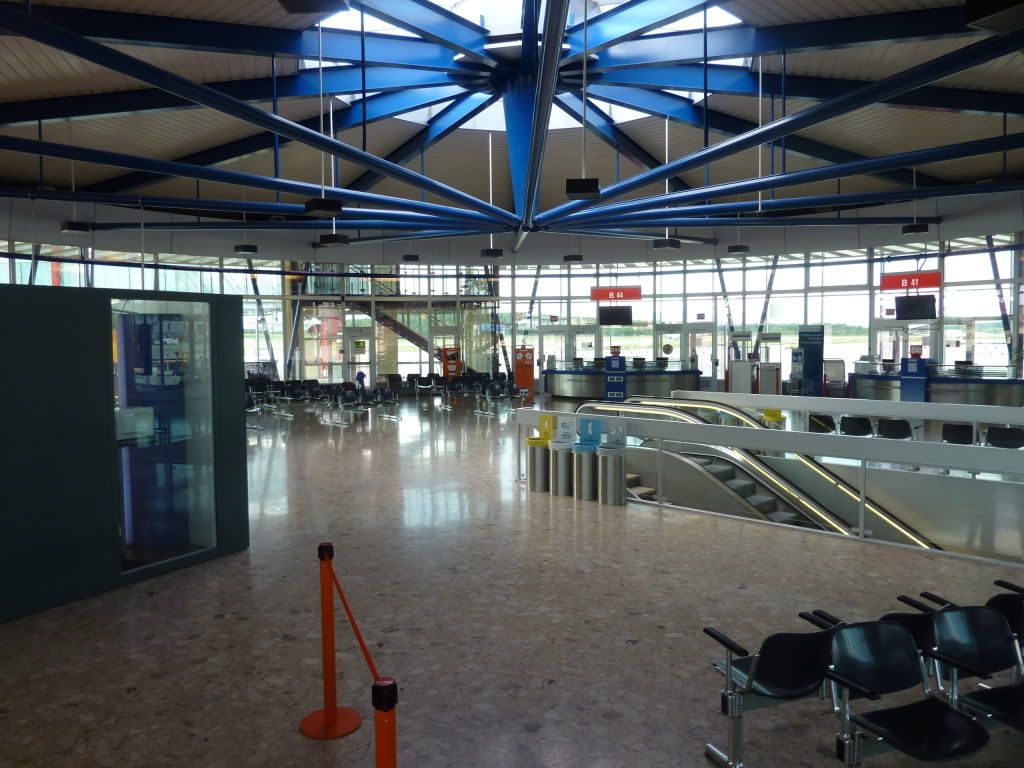 Empty satellite terminal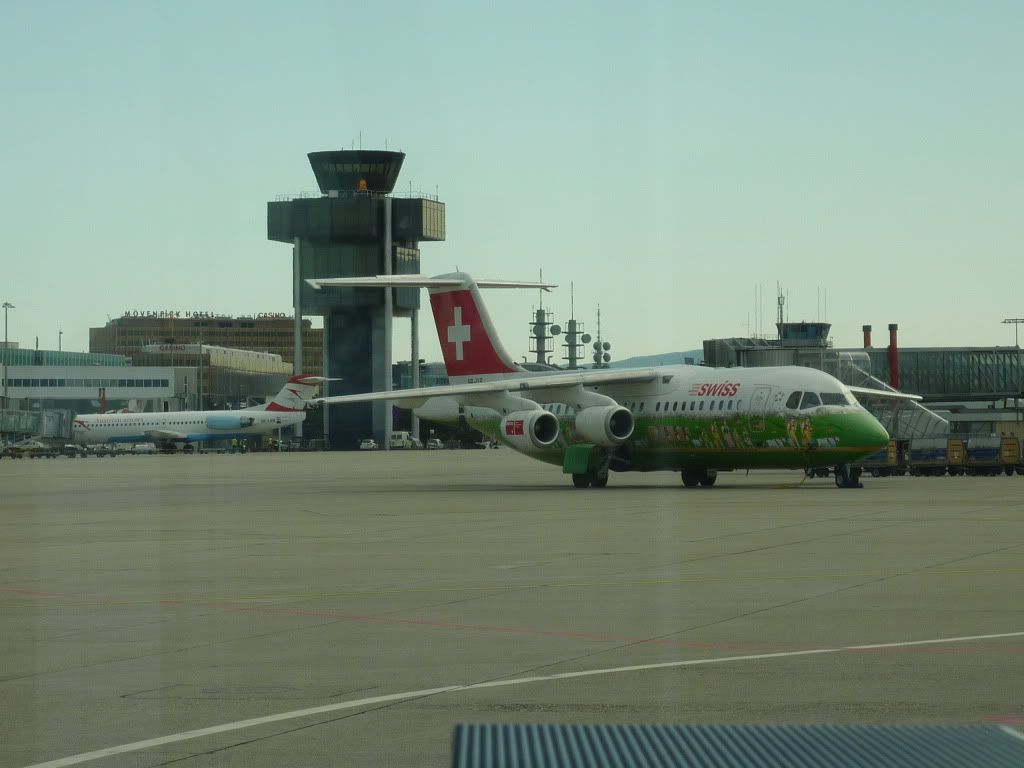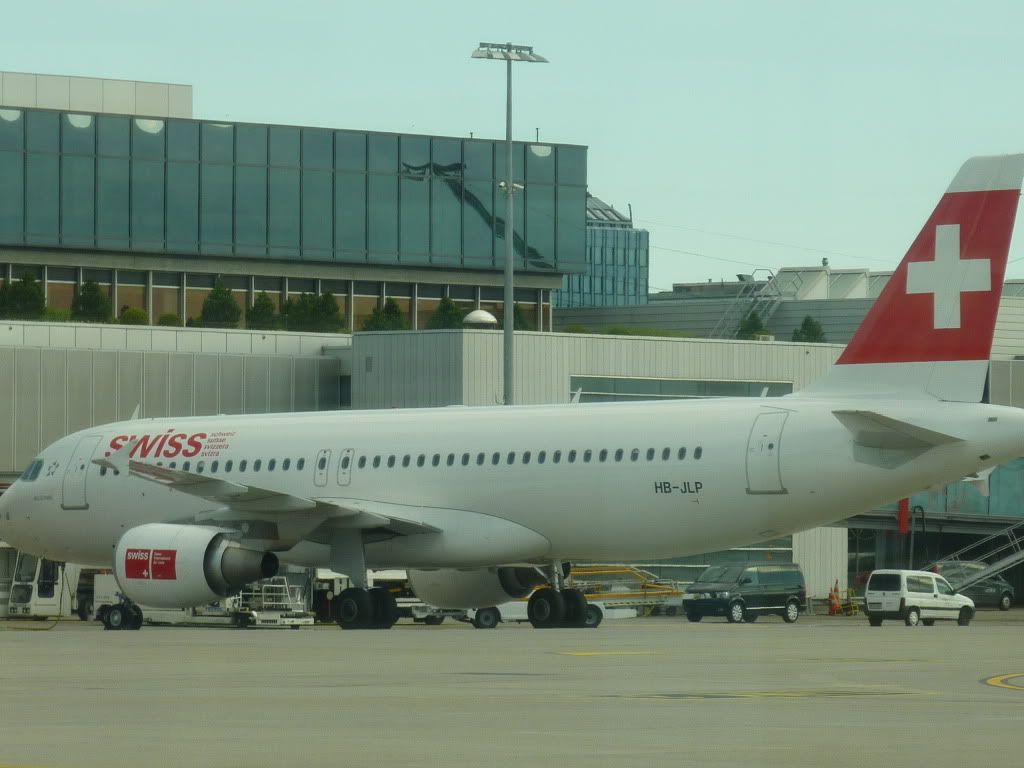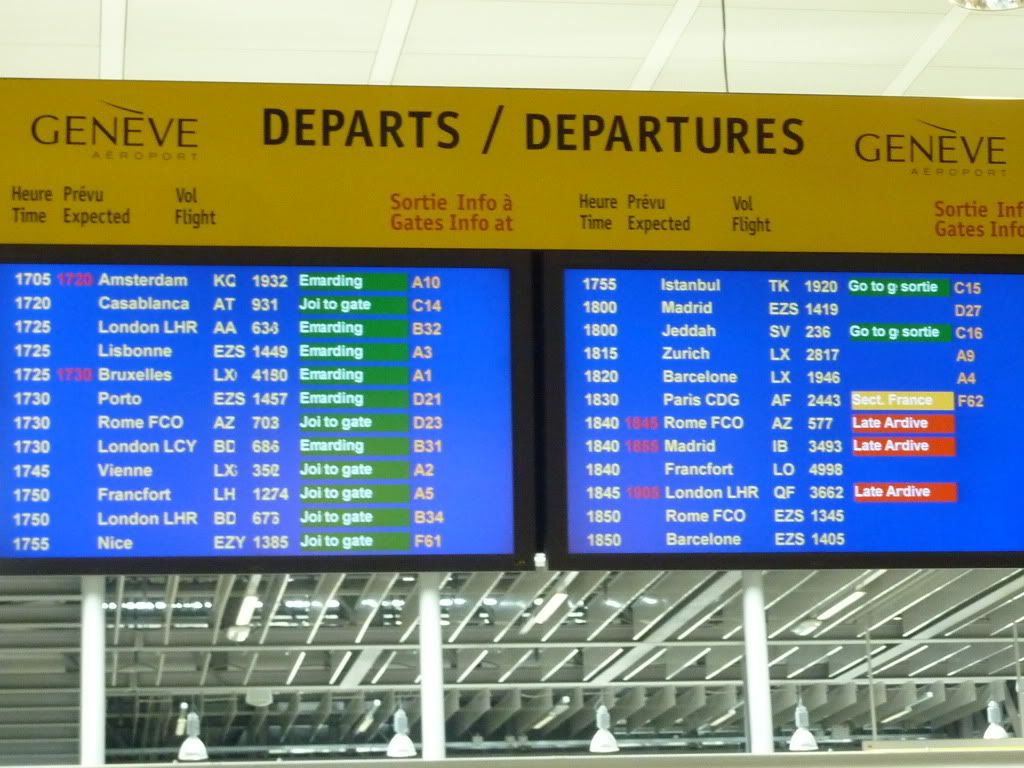 FIDS
Boarding commenced with Club Europe Gold/Premier customers followed by Euro traveller. A relatively painless affair, the purser welcomed me onboard and directed me towards the front of the cabin (just behind Club Europe). I had strategically chosen an emergency exit seat, only to find, at great disappointment, that it appeared to have little to no extra legroom compared with the standard seat offering. I wasn't too bothered as this was only a short hop.
The captain came on apologising for the delay, explaining that there had been significant delays across European ATC and that caused the delay of the income aircraft. Anyway, we were quickly underway, a long taxi from B-gates and after a short take-off roll we rotated off 23R bound for LHR.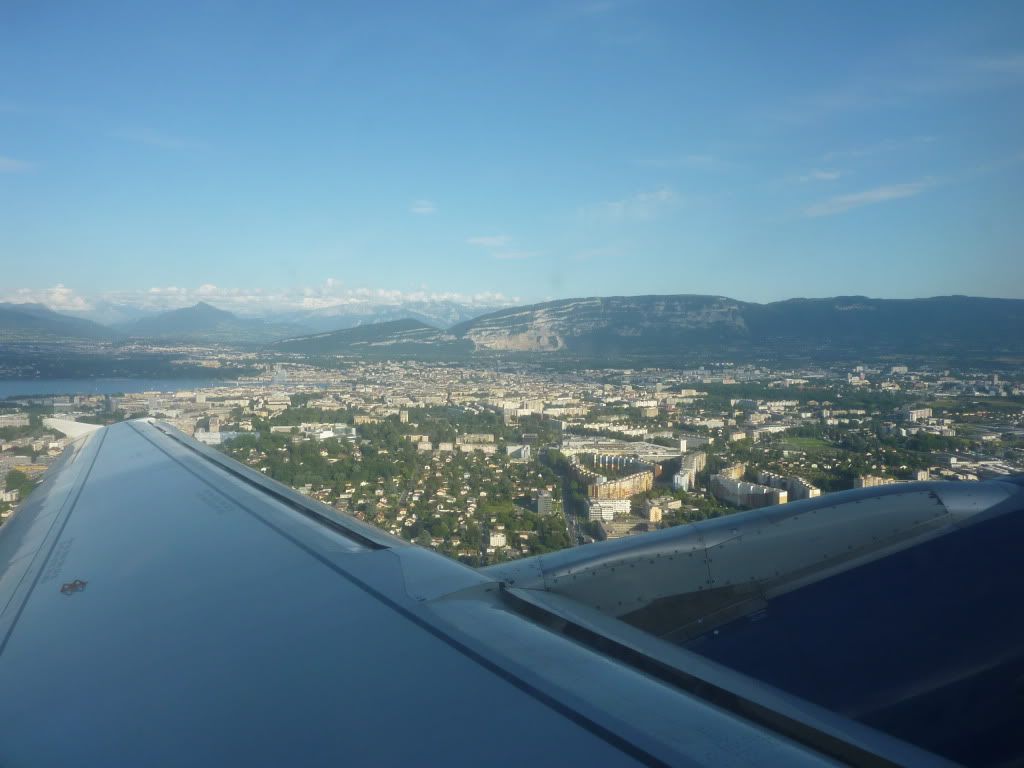 Nice view of the Saleve mountain as we take off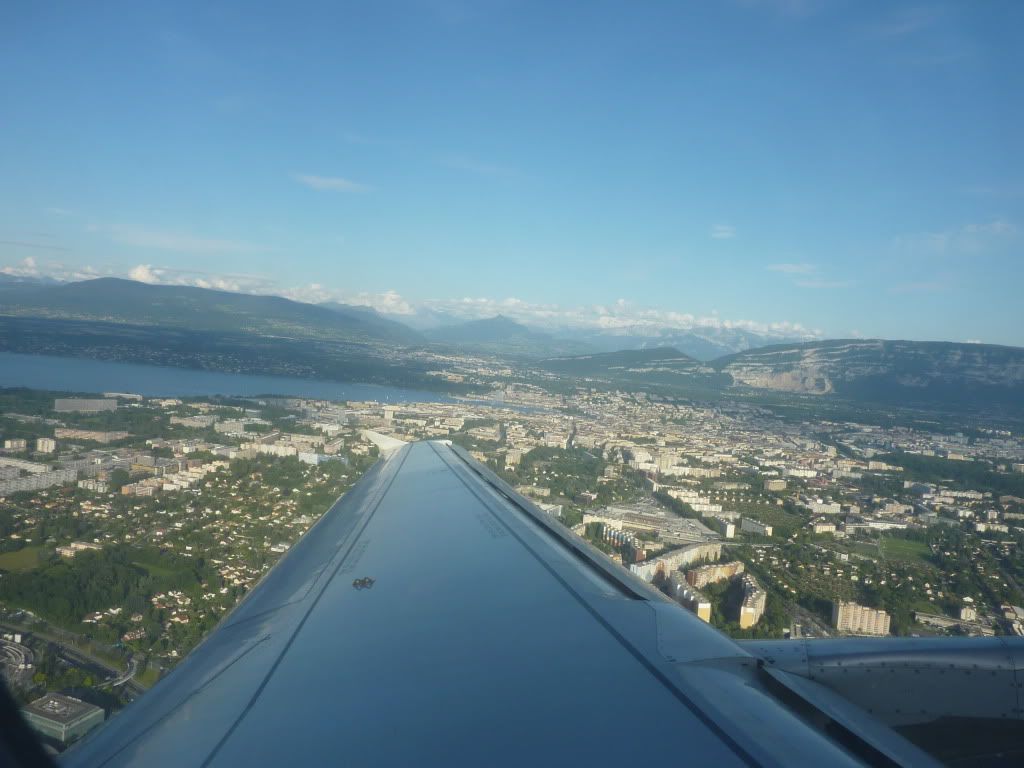 Flight was relatively uneventful – several updates from the captain were welcome, informing us we were flying to 38'000 feet. It was so relaxing to not be on a LCC for once as I am used to the likes of U2. I ordered a sparkling water (which the flight attendant gracefully fetched from CY to get for me) and took the savoury snack, namely a pack of... actually I don't know exactly what it was – a sort of crisp I suppose that were flavoured with curry. Very tasty, shame the pack wasn't larger! Having left in splendid weather it soon became apparent that LHR was not to be blessed with the same temperatures or conditions which a shame for taking photos. Luckily we were not kept in a holding pattern and we quickly landed.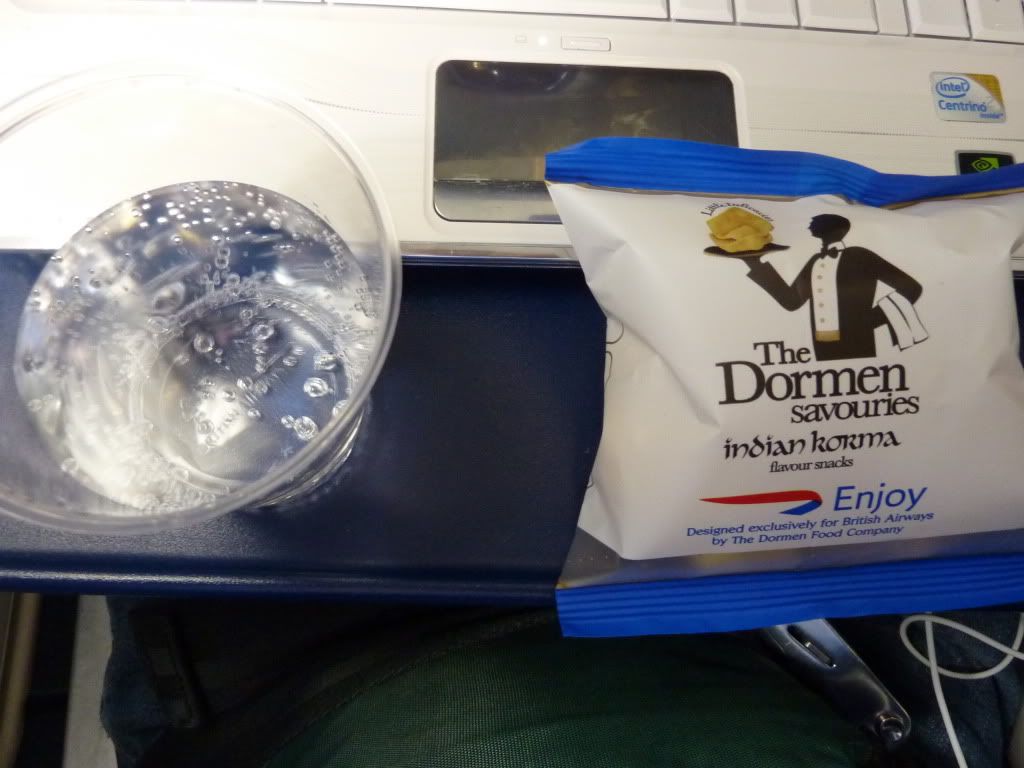 Tasty snack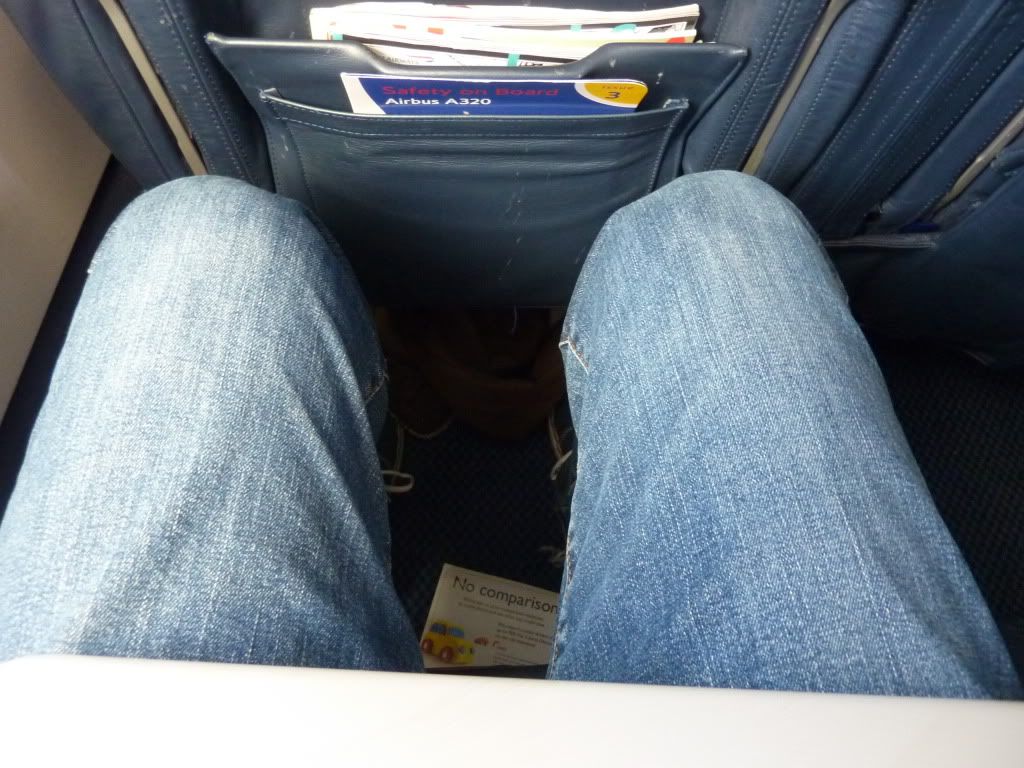 Unimpressive legroom in ET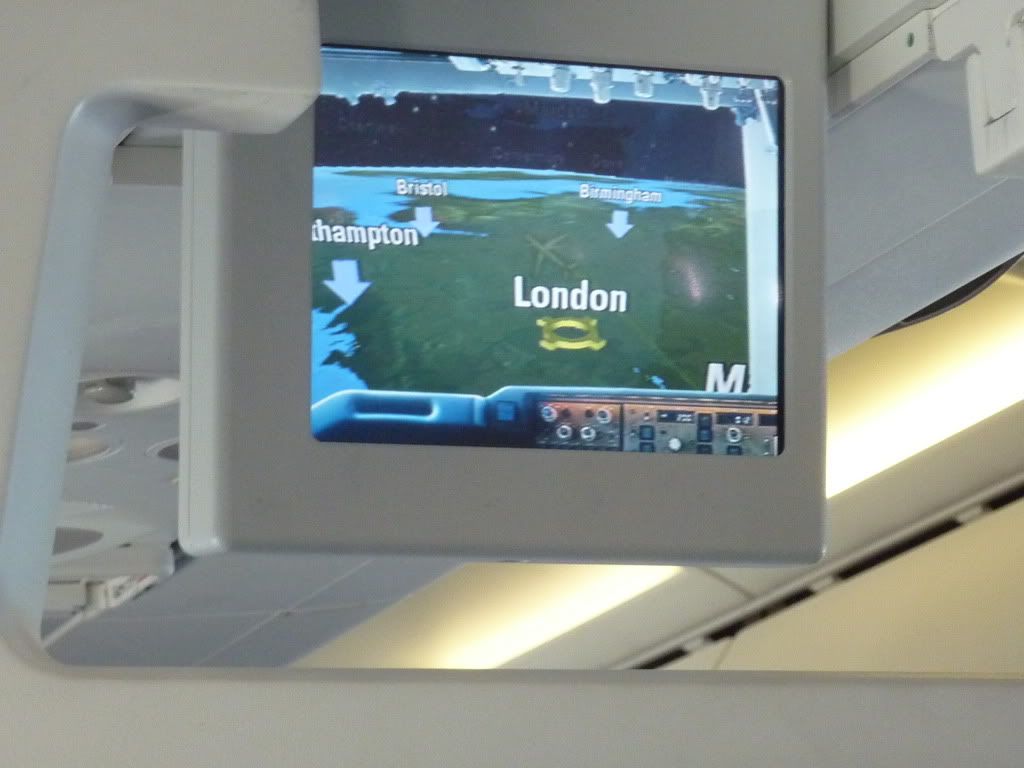 Interesting new software for the display map – thought it was quite good, with a fake 'pilot view'!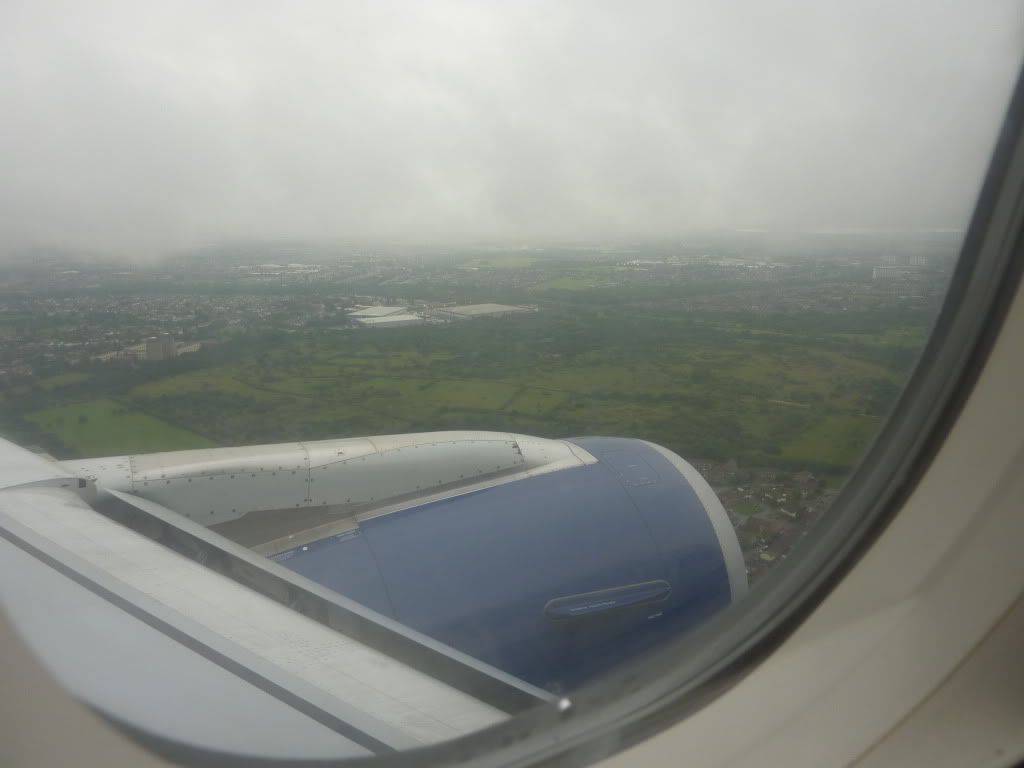 A rainy scene greeted me...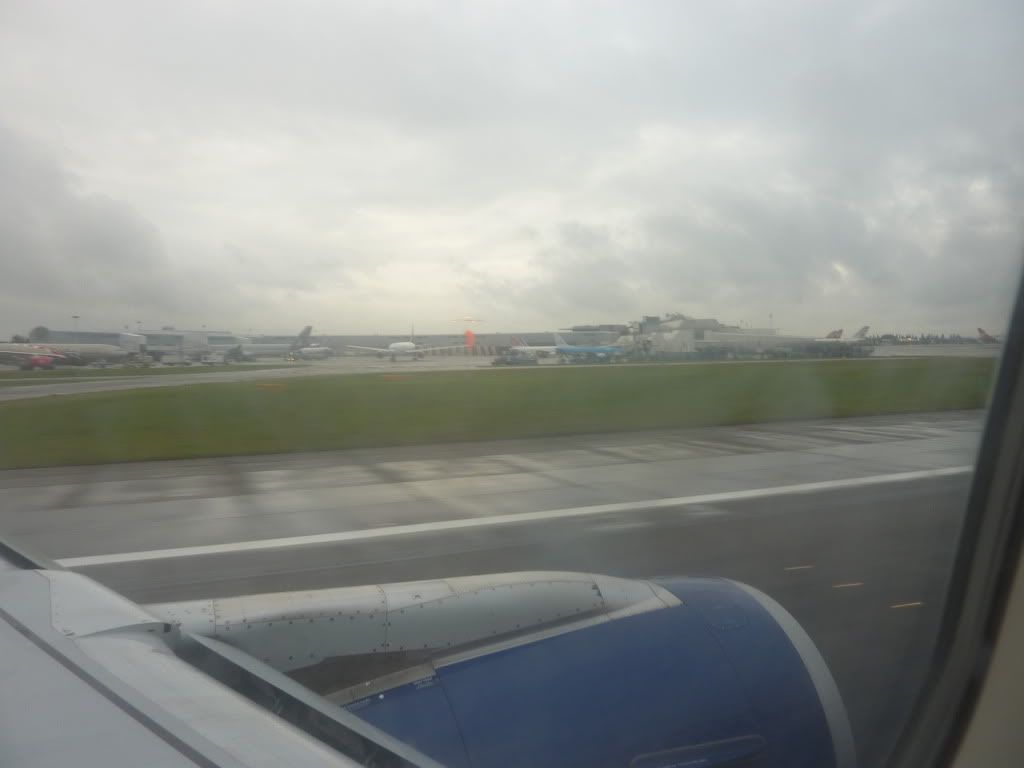 And... landed!
I had plenty of time in T5 so I had a quick walk around the terminal and took a few snaps just as the light was beginning to fade: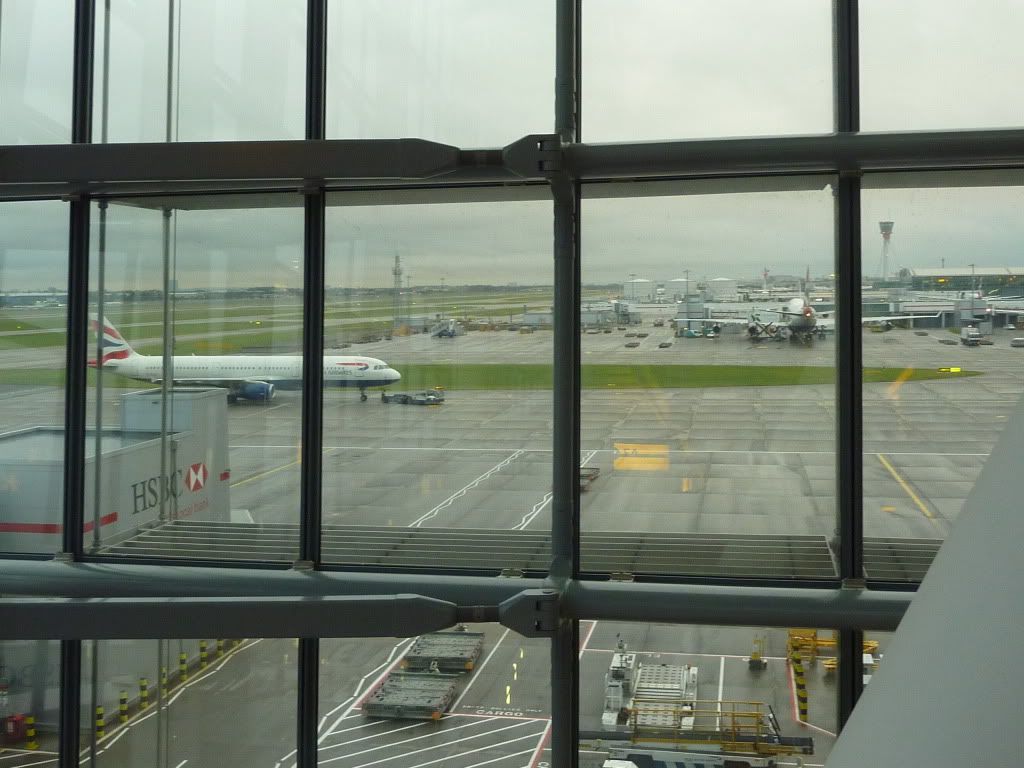 FIDS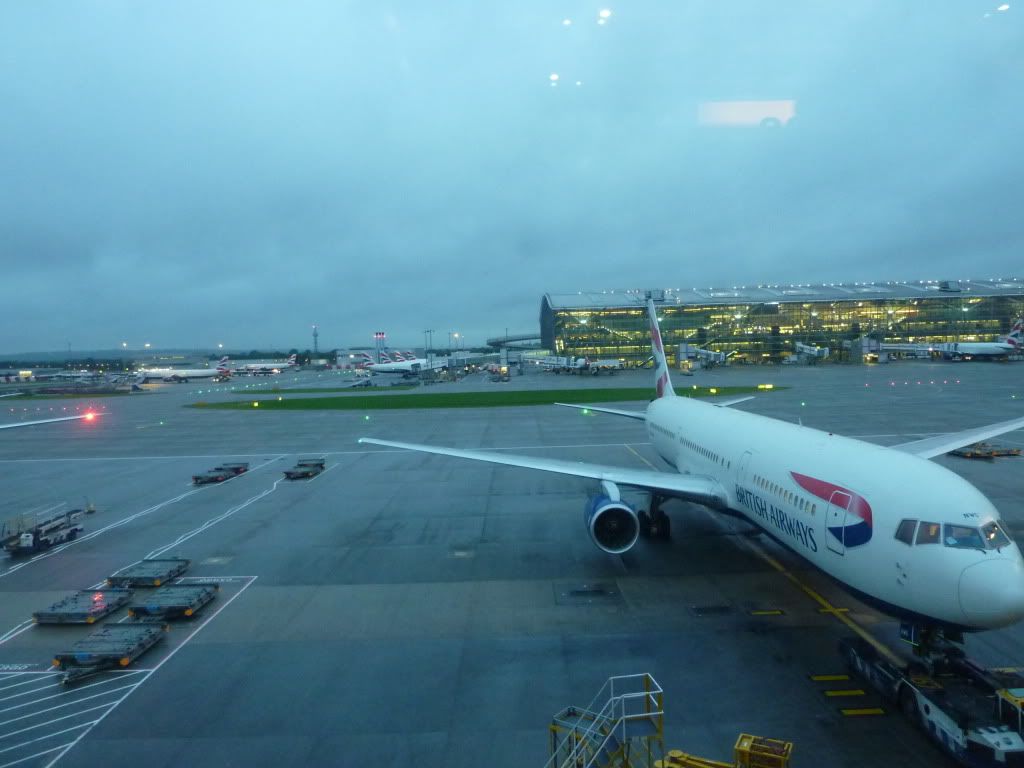 763
20th June 2011
London Heathrow (LHR) – Buenos Aires Ministro Pistarini (EZE)
British Airways BA245
Scheduled: 2155-0735
Actual: 2105-0740
Duration: 13h40
Distance: 5999 nm
Class: World Traveller
Seat: 27A
Boeing 777-236/ER
Reg: G-YMMS
Delivery date: 05/2009
View Large
View Medium


Photo © Mark Kwiatkowski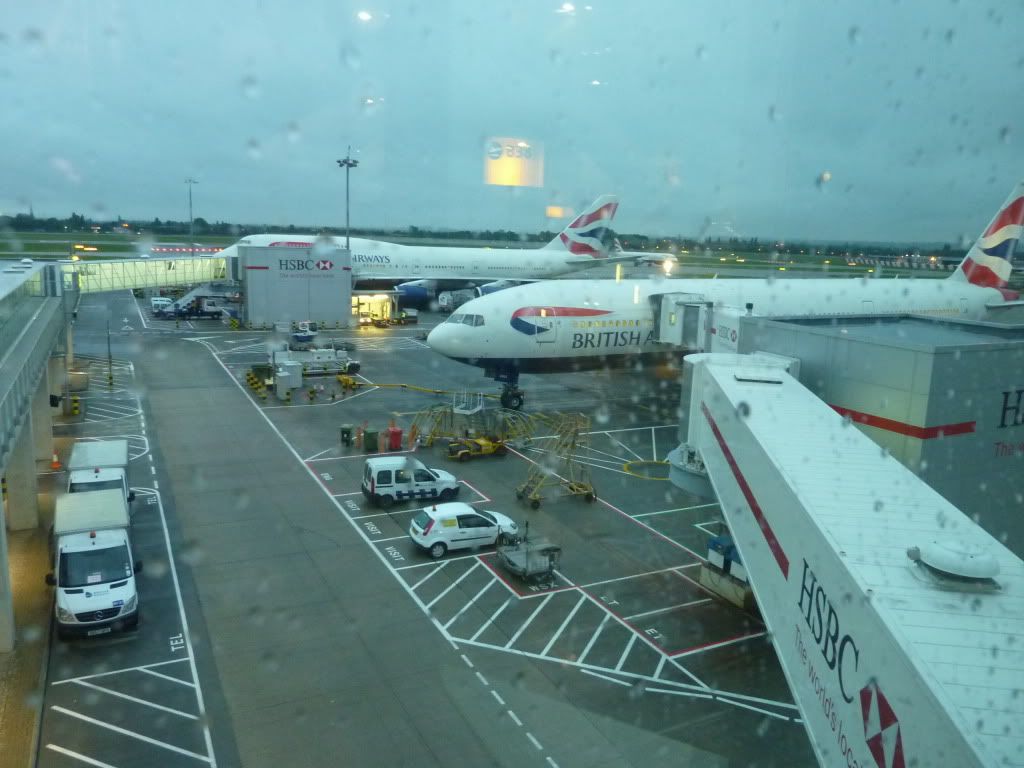 G-YMMR waiting for me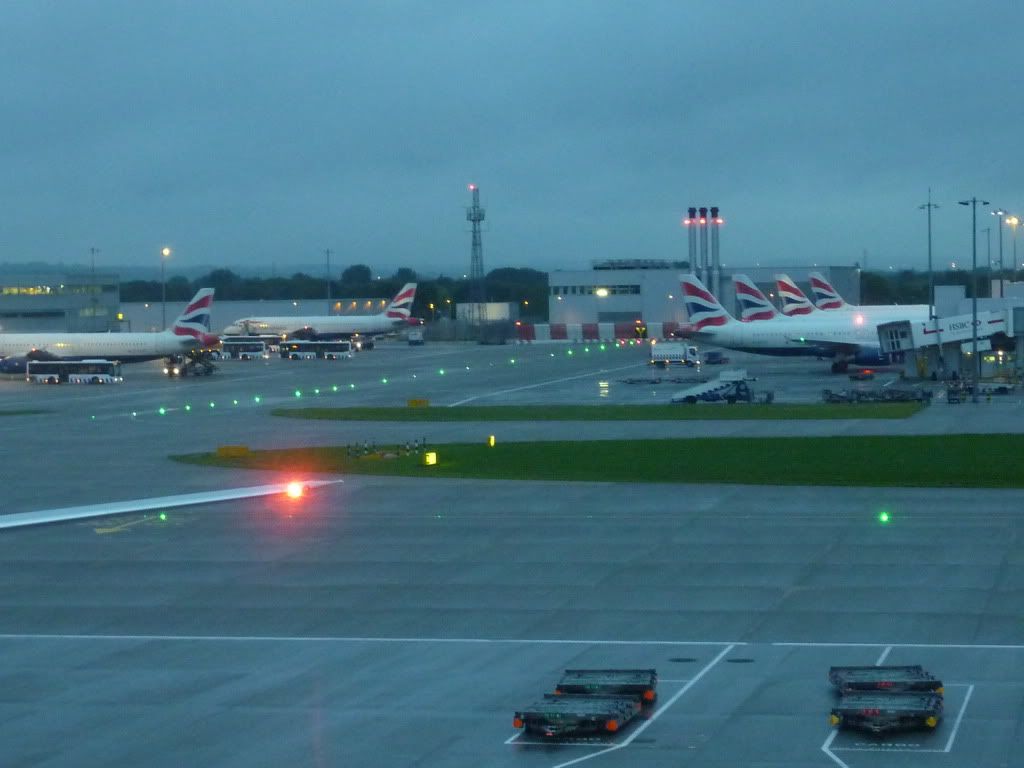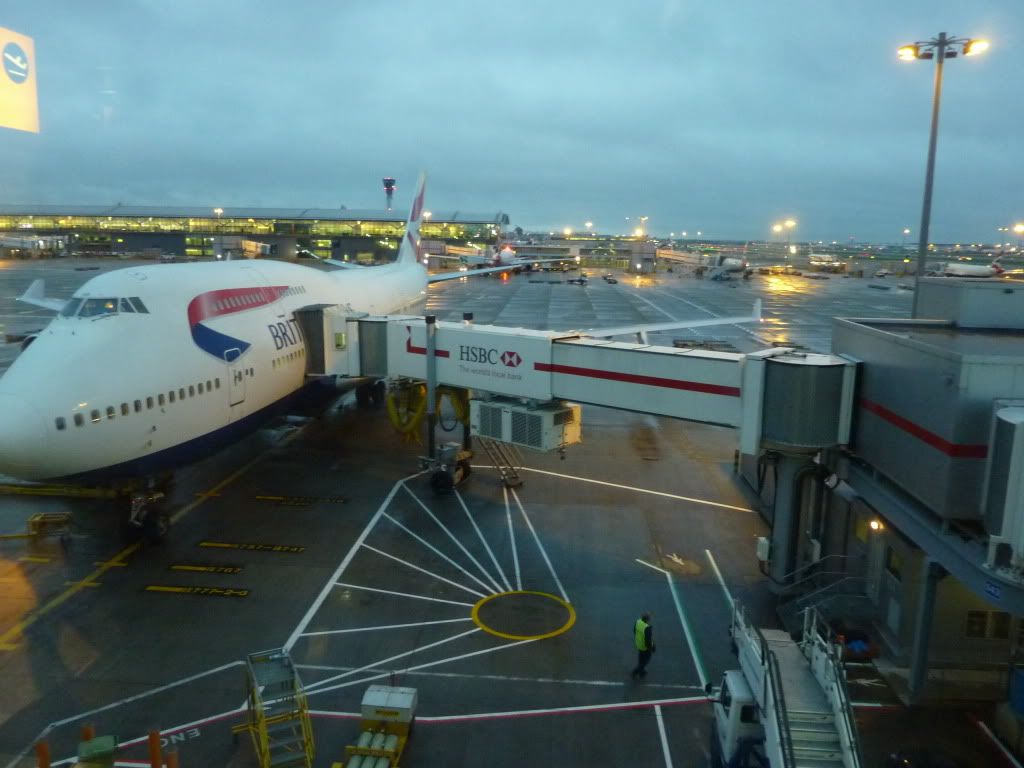 744 departing to DEL
Welcomed onboard by the purser and made my way down the cabin, enviously looking at the Club World offering. Travelling through WT+ I must say I'm glad I didn't take advantage of the CHF250 offer to upgrade one-way, despite this being a very good offer, the legroom would probably have been less good than that of the emergency exit seat that was to host me for the next 13h. Although I think that premium economy is a good idea, I think that the BA offering is not really worth the money (which is usually about double the Y fare) as, asides from the extra miles, the seat pitch does not seem hugely better (even though it amounts to 7"). I digress.
Once the powerful RR Trent's were fired up we had a short taxi to 27R and lifted off powerfully into the clear night sky. The CC quickly got going with the pre-meal drink service and I opted for a Jack and coke – an absolute favourite!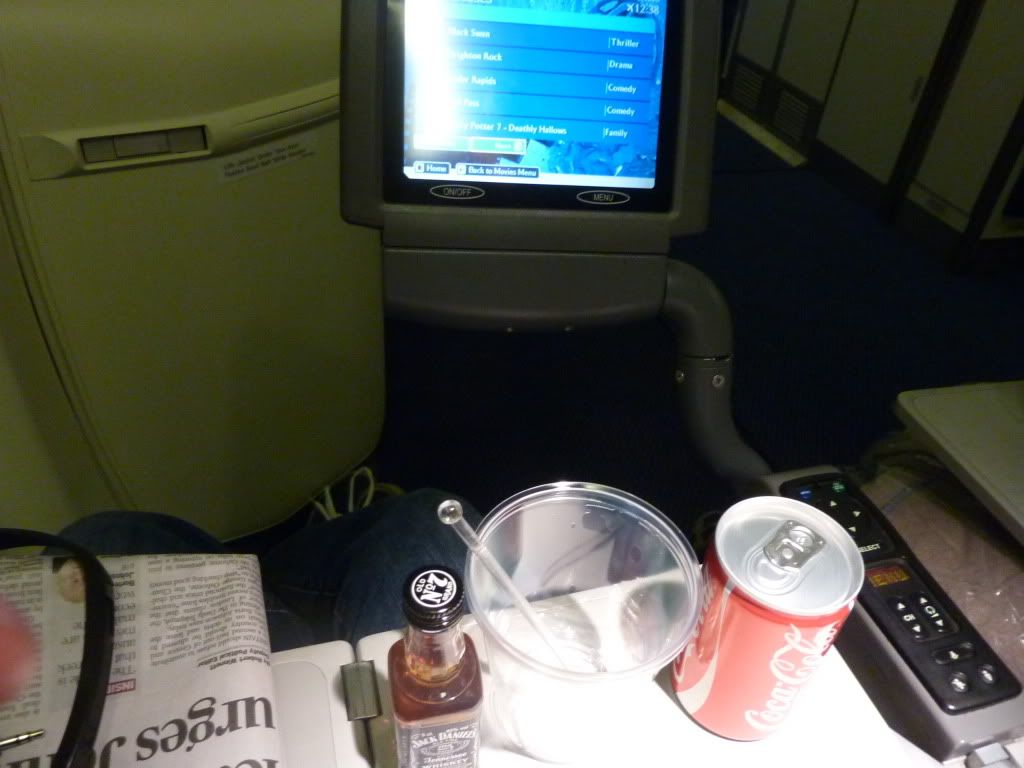 The meal service got going relatively swiftly after. BA sends 3-class 777's to EZE which are split into 48J/24W/203Y – I was in the second of the two WT sections, sitting in the emergency exit row. I chose this due to the space it provided and also as I thought I might get a window – unfortunately 27A does not have a window, and its location adjacent to the emergency exit makes it quite cold during the flight. Shame. Back to the meal; chicken paella with mixed veg was the main I chose – it was decent, nothing outstanding, but nothing terrible. Unfortunately I forgot to take a photo with the wrapper off, and it being a night flight I didn't fancy using the flash – sorry about the quality!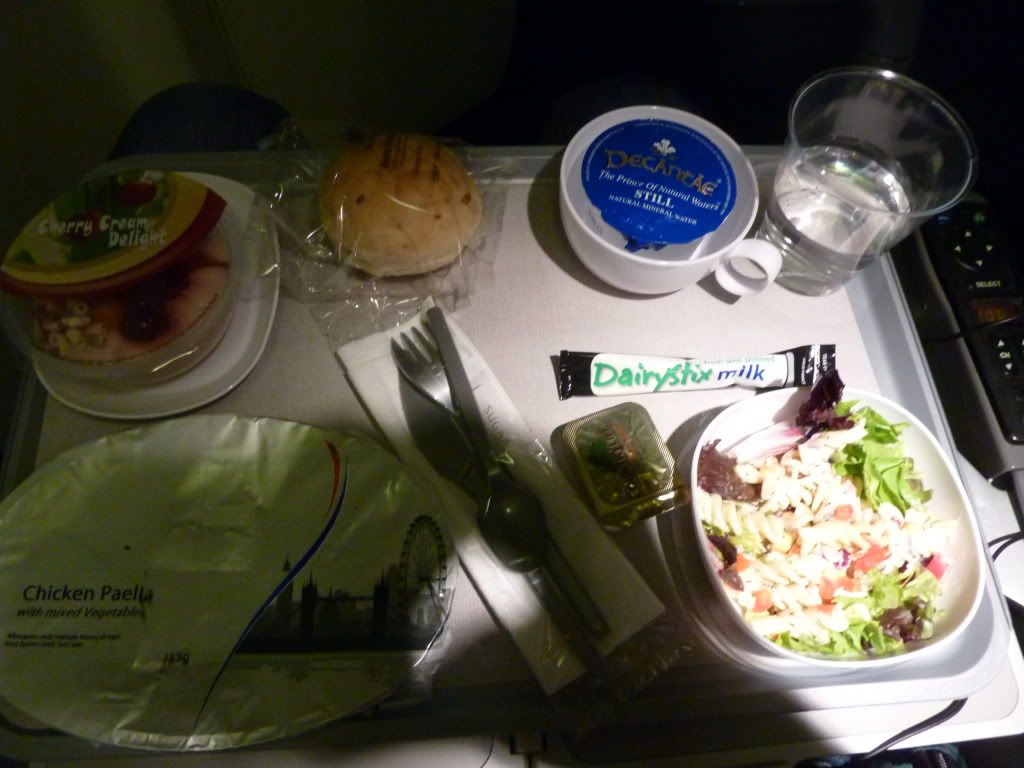 As soon as the meal service was over I washed down a Nytol with a glass of water and within 20 minutes I was fast asleep. As nytol only works for 6 hours, I woke up with around 5h30 left so I settled in to Lincoln Lawyer – a decent film.
I has a wander round the WT cabin and chatted to a few flight attendants, one of whom explained to me that Buenos Aires was a really popular destination for crew and that she had waited several years to travel there. I was also surprised that BA only requires one member of the crew to speak the language of the country being flown to.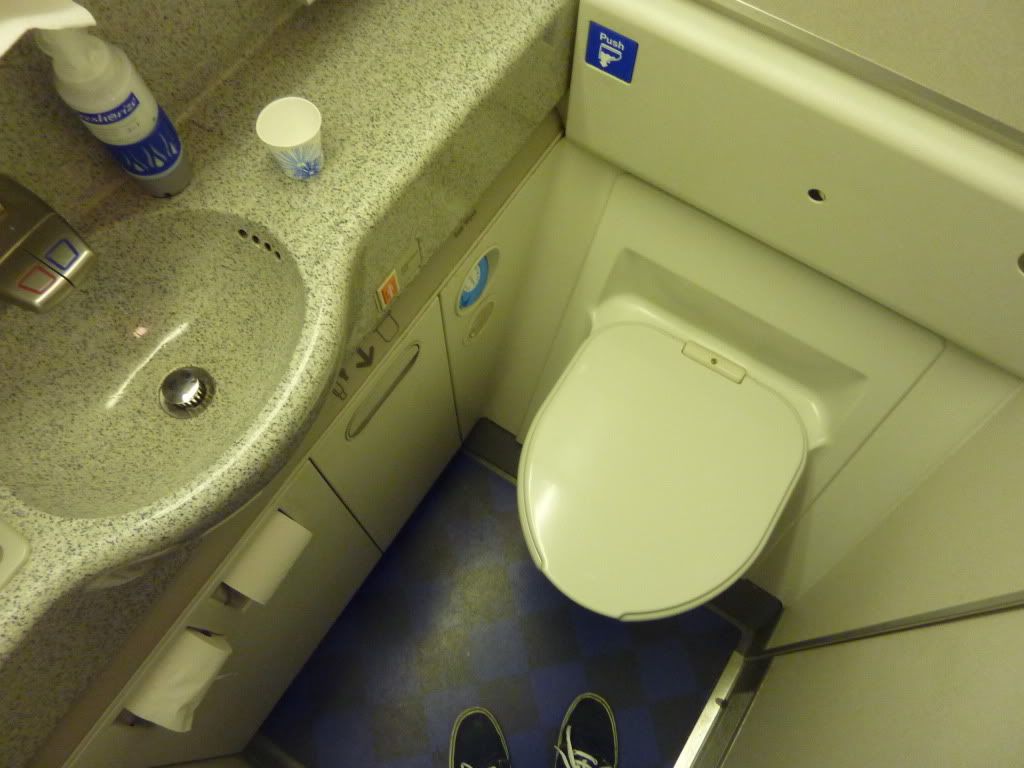 Clean toilets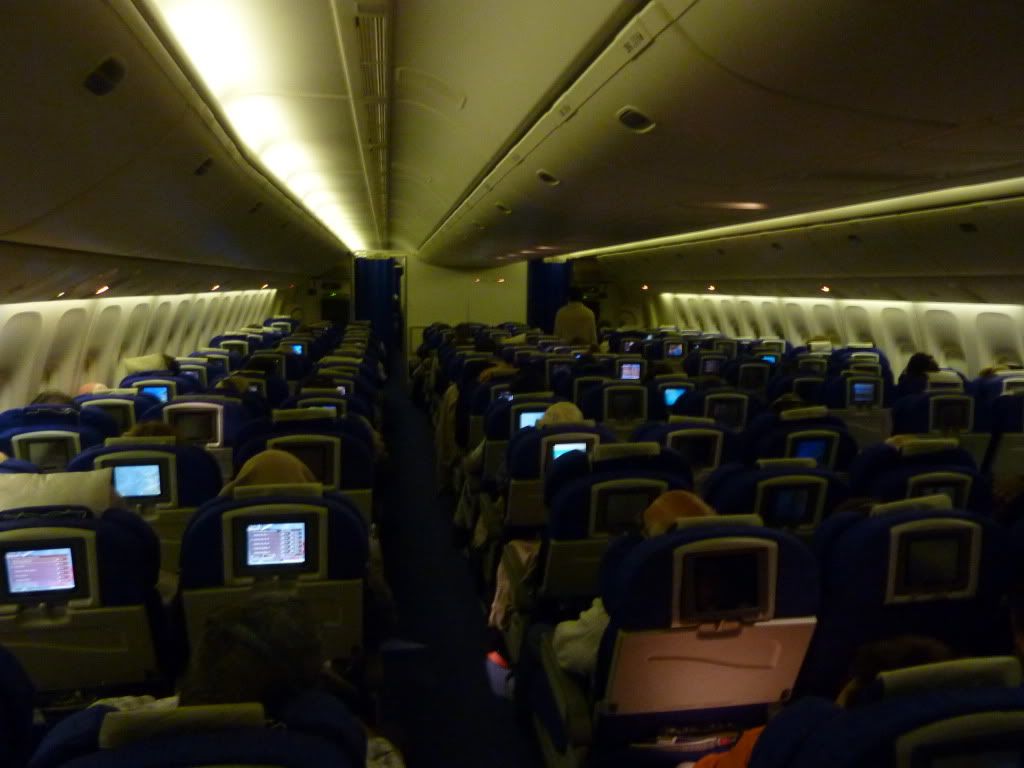 WT cabin
Flying over Northern Brazil
I dozed off again before breakfast – which was a full English when it eventually arrived, and I had two stiff coffees to wake me up.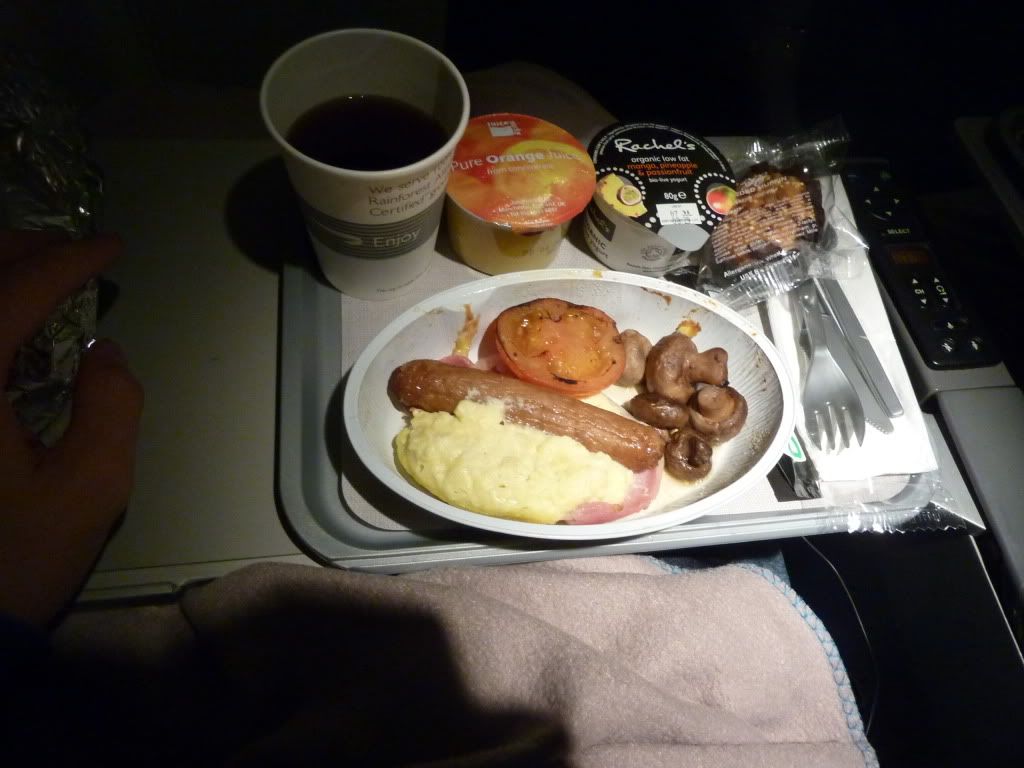 Soon we were flying in over the West of Buenos Aires and touched down at 0740, in the dark. Quite a strange feeling flying for over 13h, taking off in the dark and landing in the dark! As we taxied to the gate I could make out two Aerolineas Argentinas A340s, one of which we parked next to. A little later an AA 763 landed and the hoard of other European flights such as LH, AF etc.
Couple of shots from Buenos Aires:
National Congress
Delicious steak !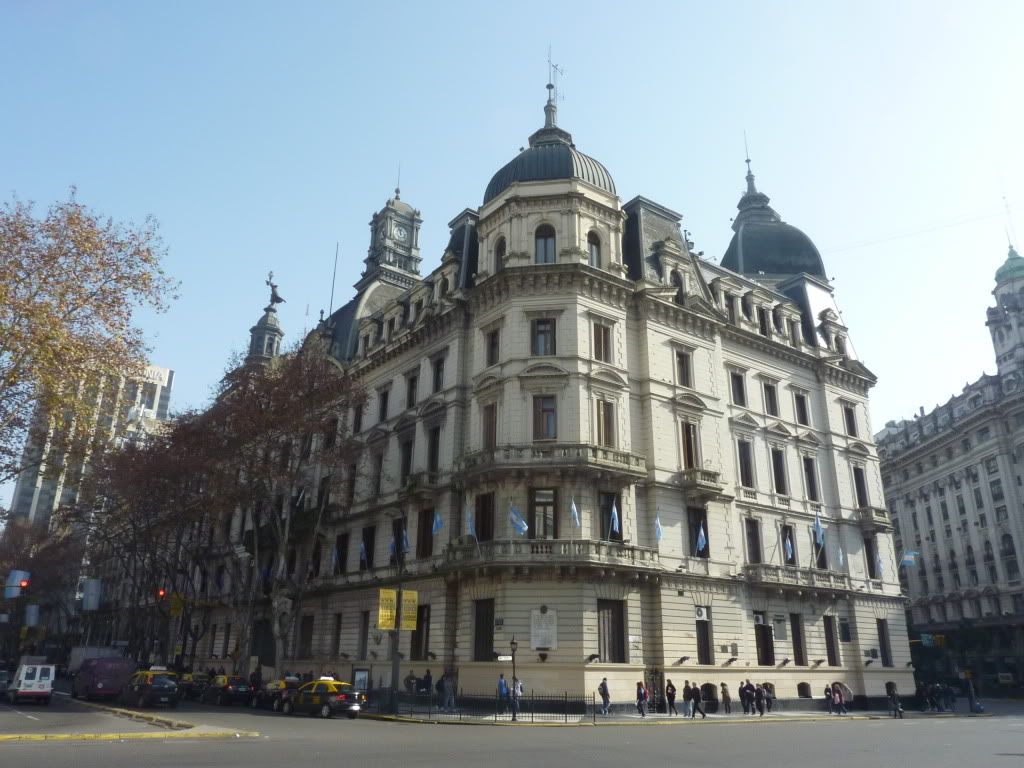 Very European architecture
After 6 cold, windy and highly exciting days in Buenos Aires it was time to head North. I chose to fly from AEP instead of EZE as it allowed me to visit a new airport and it was also more convenient to get to.
[Edited 2011-08-20 09:15:17]
[Edited 2011-08-20 09:59:42]