Welcome to another report .
An unexpected trip to London to see my Mother after she had an operation I took a few days off work and arranged flights. BMI had the best schedules to suit me and so I decided to book them. My Sister had been attending to my Mother whilst she was in hospital so I had to do my duty also and do some things for my Mother that she couldn't do .


DATE: 10/AUG/2011
AIRLINE: BRITISH MIDLAND INTERNATIONAL
AIRCRAFT: AIRBUS A320
FLIGHT: BD 122
ROUTE: DUB - LHR
CLASS: PREM Y
SEAT: 2A
REG: G-MIDT
I had checked in online the night before and so I took my regular bus trip to the airport. The night before I had been wondering if the riots in London would calm down and thankfully it seemed they had. There had been no trouble where my Mum lives so I was not worried.
The night before I left my new BMI Gold pack arrived which was handy :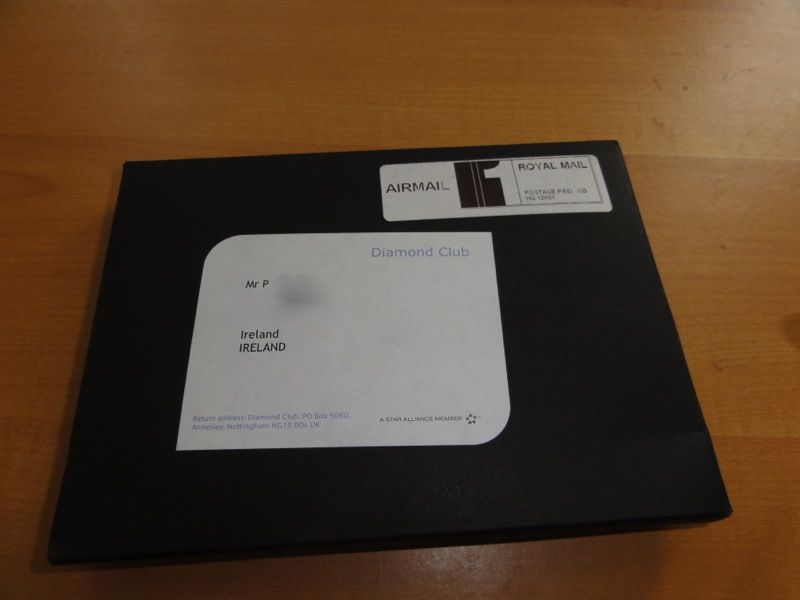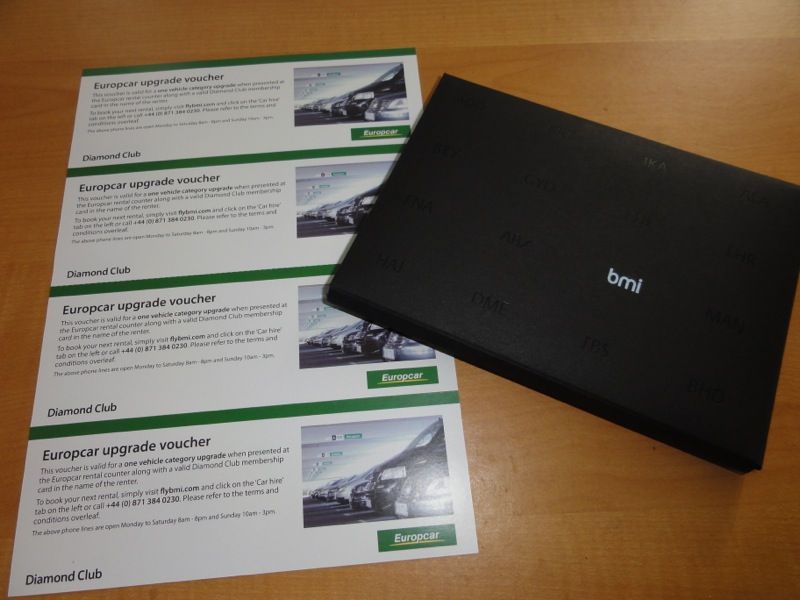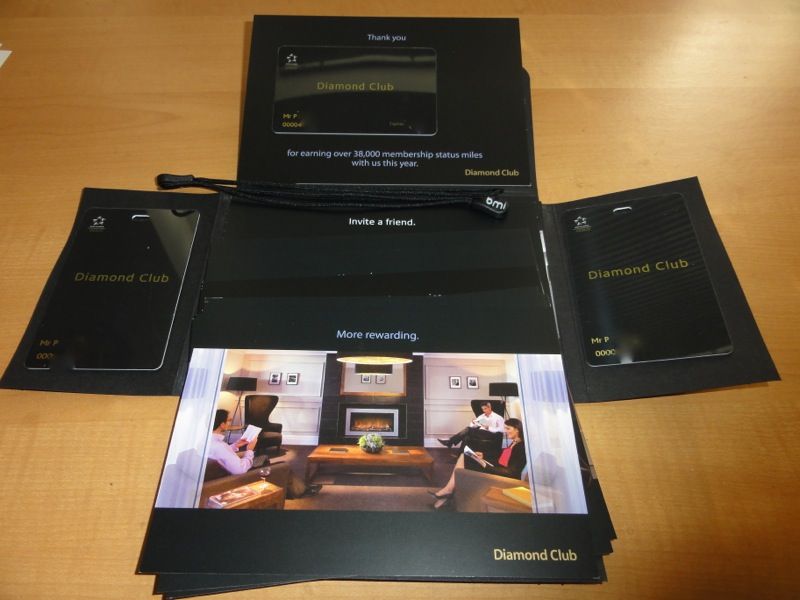 The bus dropped me off outside Terminal 2 so I always clear security there even if flying from Terminal 1.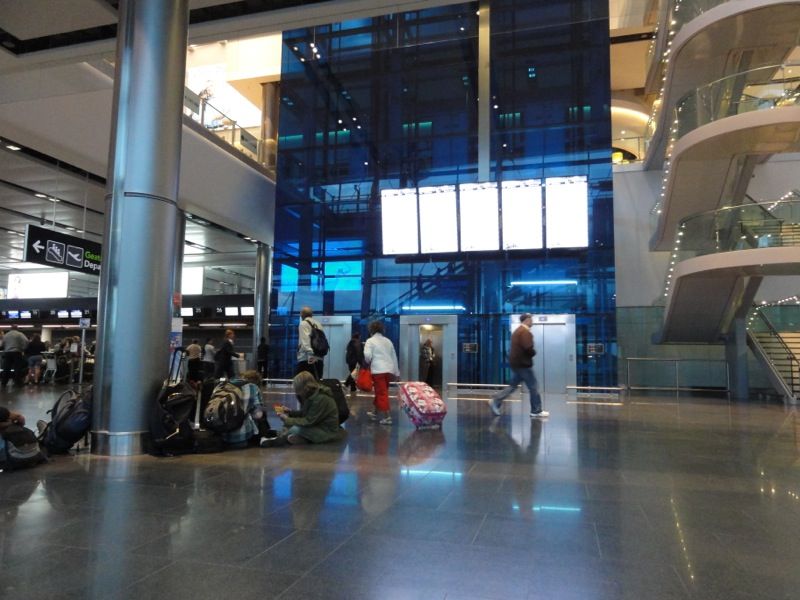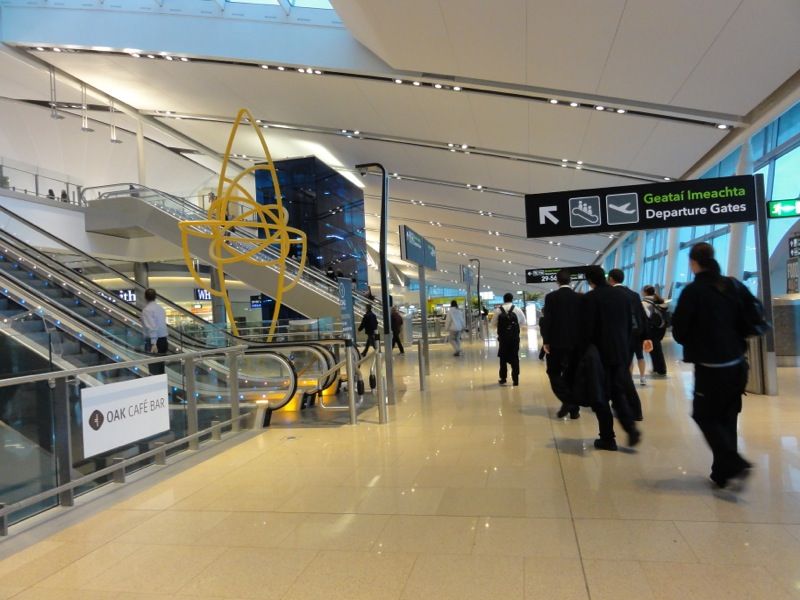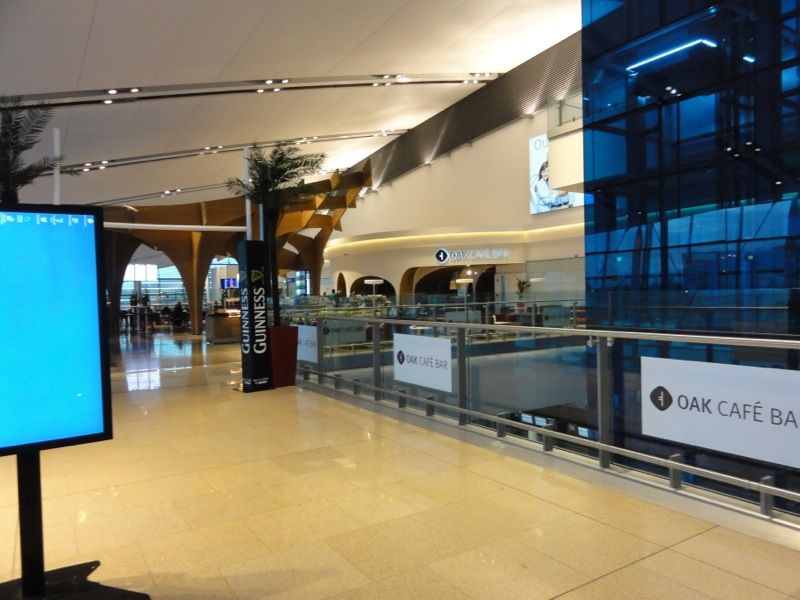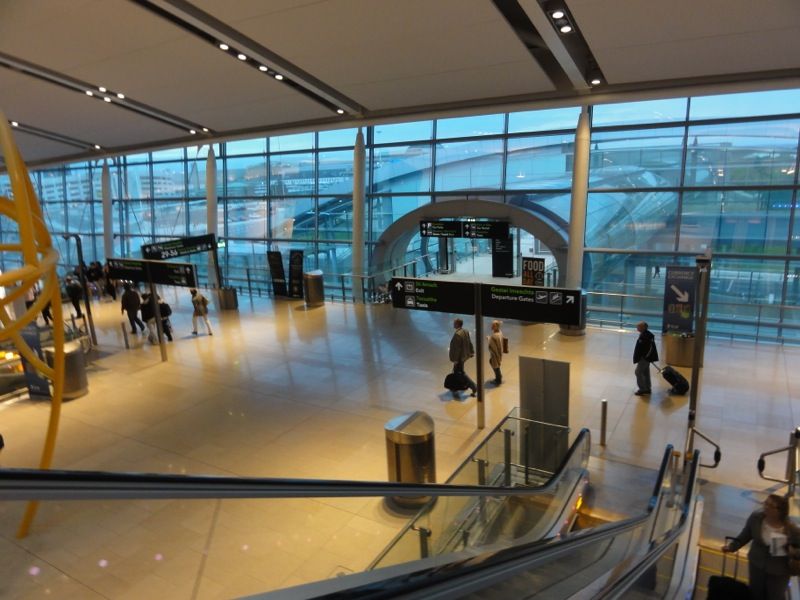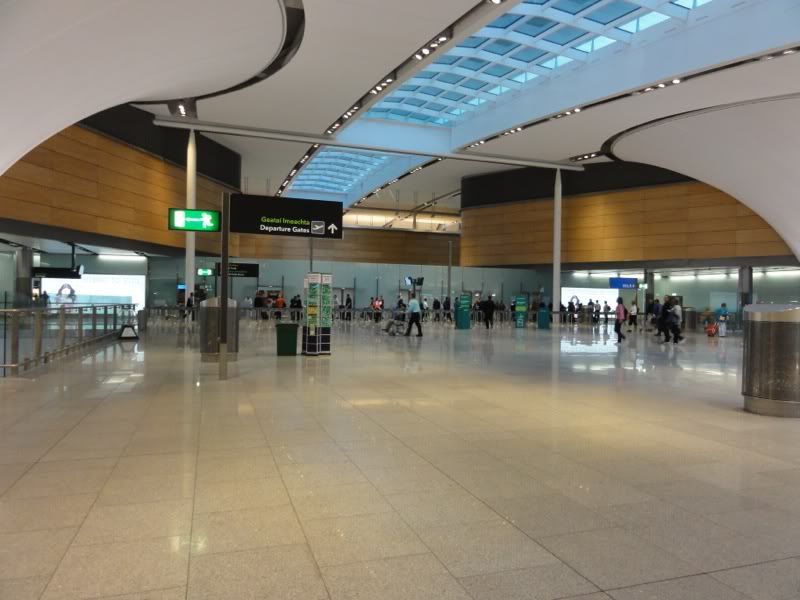 As I approached the Fast Track desk there was an English guy attending the desk. I showed him my boarding pass and he proceeded to ask me for a card. I advised him I didn't need to have a card as the Fast Track facility was for Prem Y and Business Class passengers. He pointed to a sheet showing three cards which were of the new Dublin Airport authorities pay Fast Track program. I advised him that I didn't have one of those and so it didn't apply to me. He then said he was under instructions that cards must be shown with a slight smirk on his face . Anyway he didn't seem to know what he was talking about so I opened my wallet and asked him which one do you require. I showed him my LH Senator/BMI Gold/BA Silver and AF Platinum ! He then looked confused and taken by surprise and stumbled in his speech and waived me through. Cant stand idiots like that but always nice to come out with the upper hand
After I got through I joined the Fast Track sue only to see that DAA staff were directing groups of families to the front of the sue whilst official Fast Track passengers were left waiting. This was really annoying and defeats the purpose of Fast Track. Anyway some of these people were just messing around and taking ages to get ready so I just went in front of them. It was like organised chaos.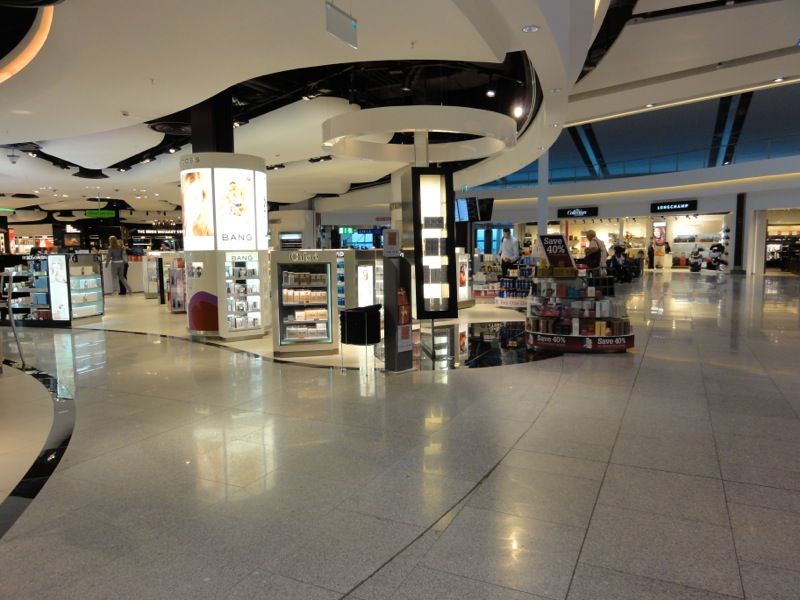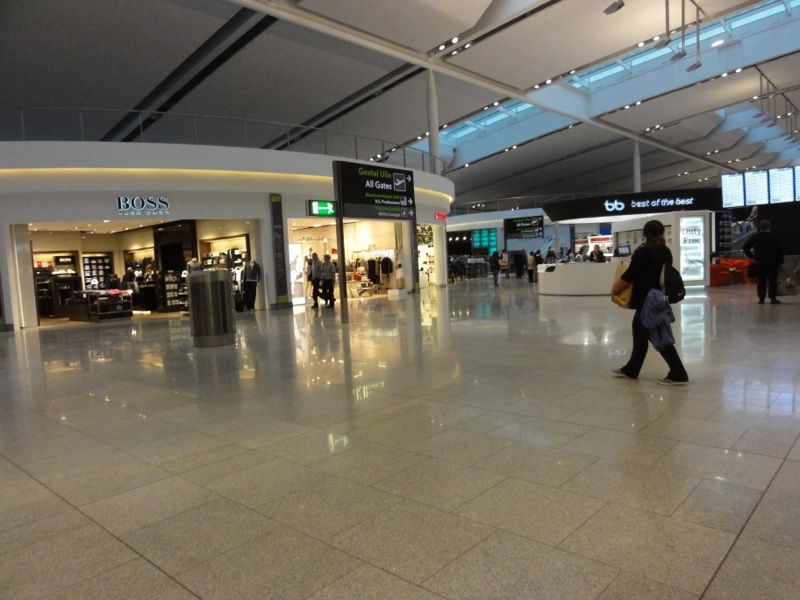 My regular stopping point
I was in need of a coffee by this time.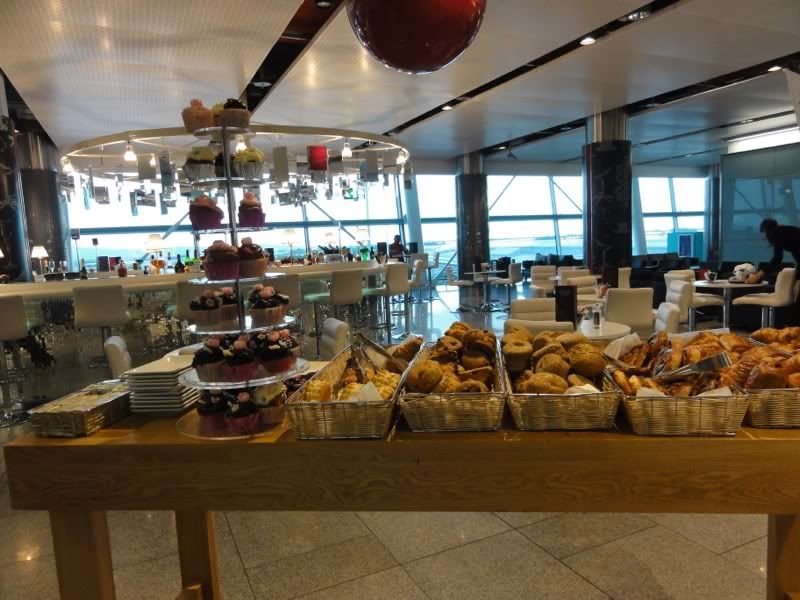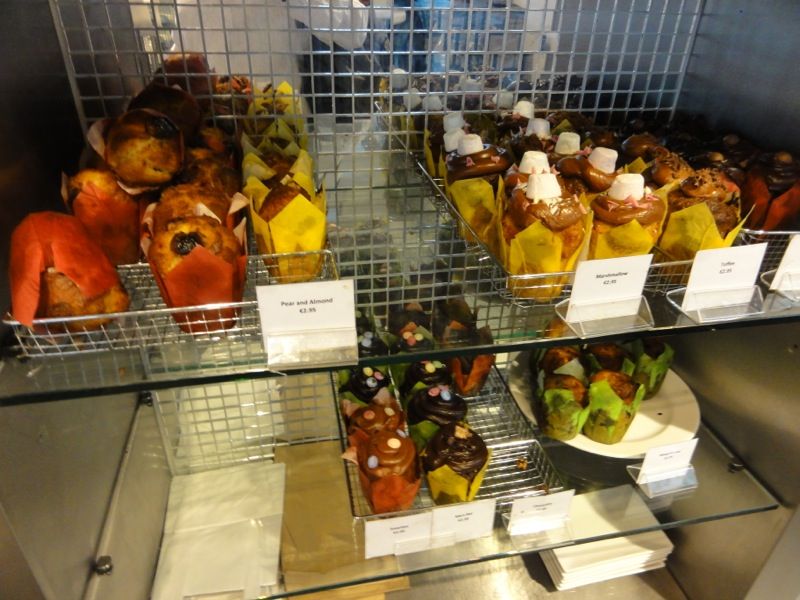 And some nice views , I think this AA bird had gone tech !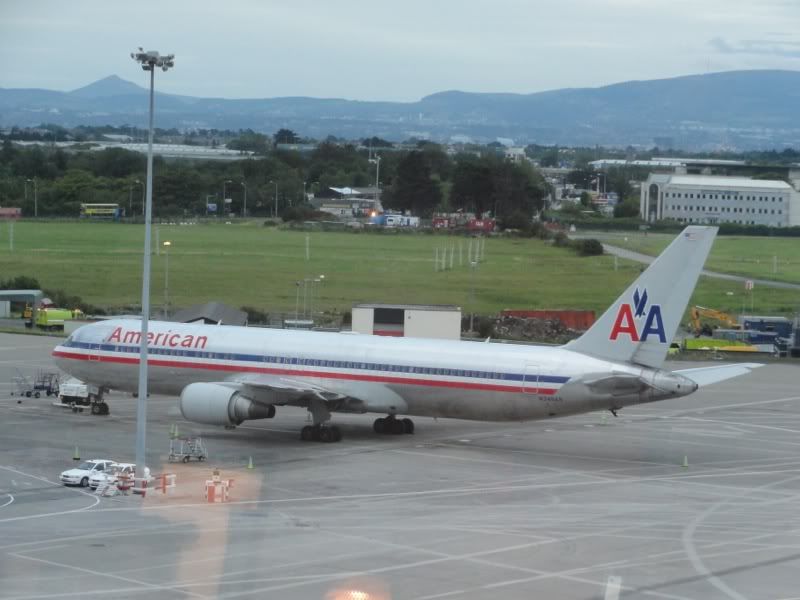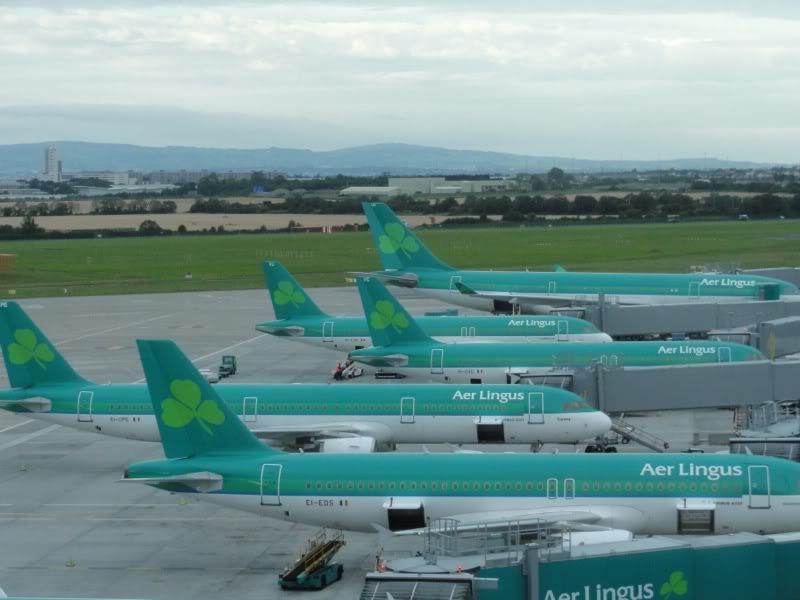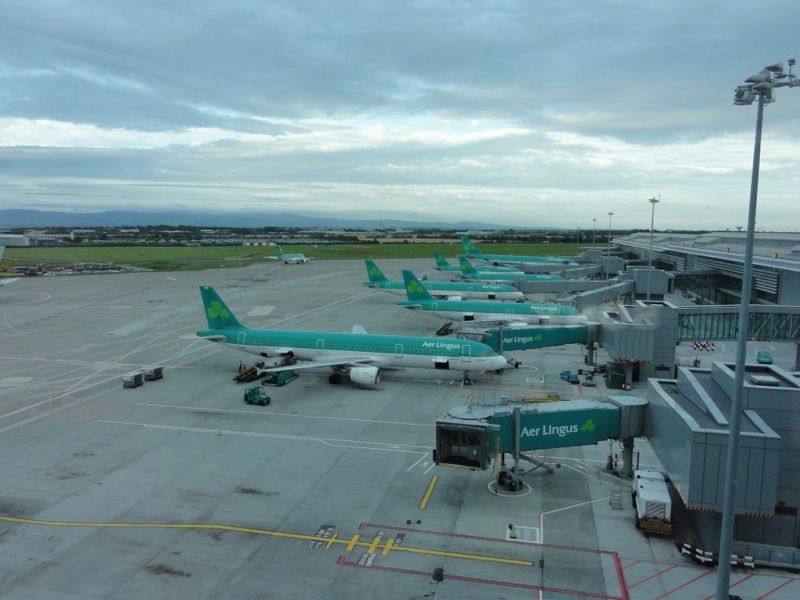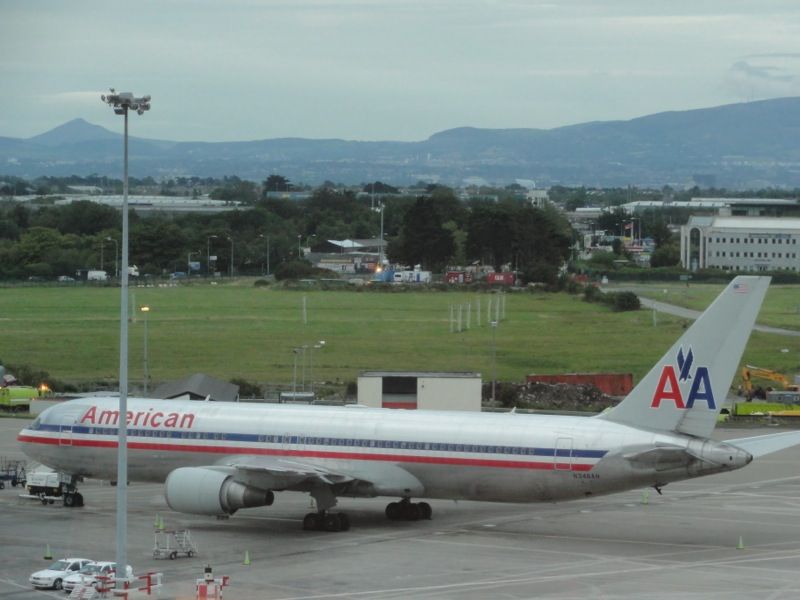 Well sometimes you just have to treat yourself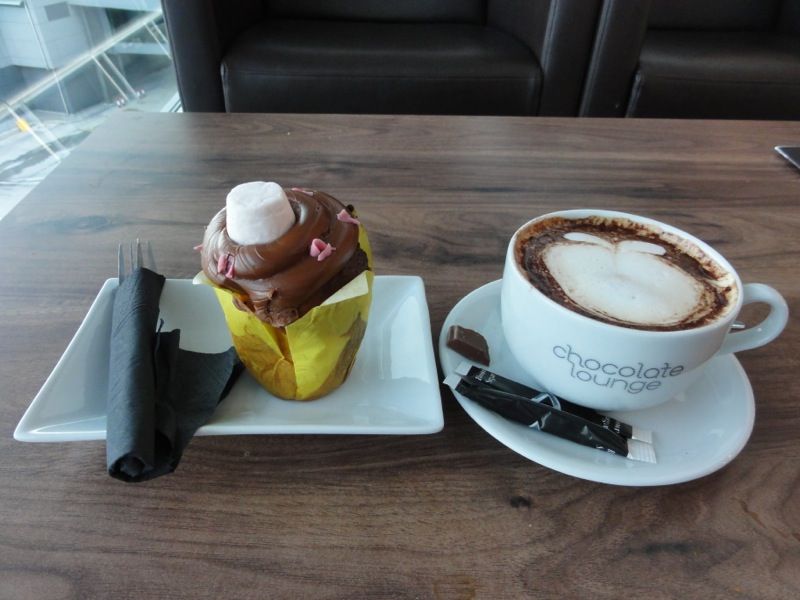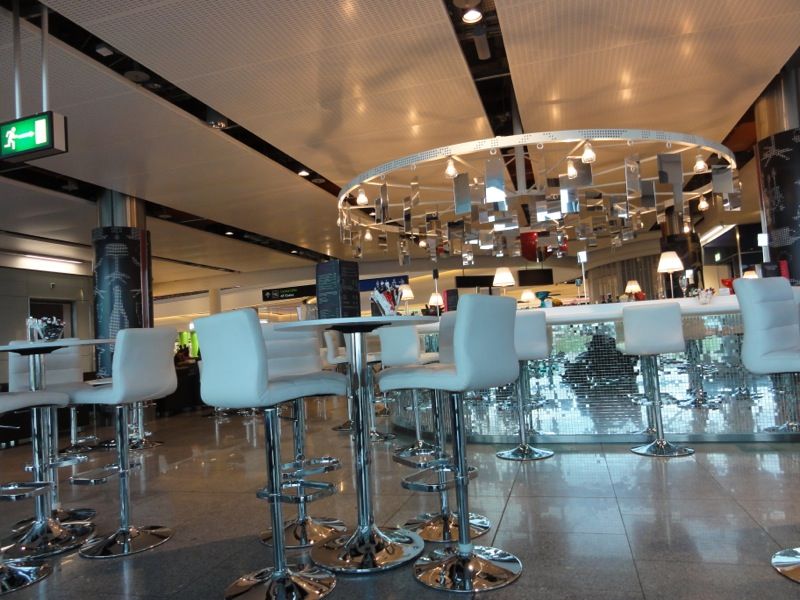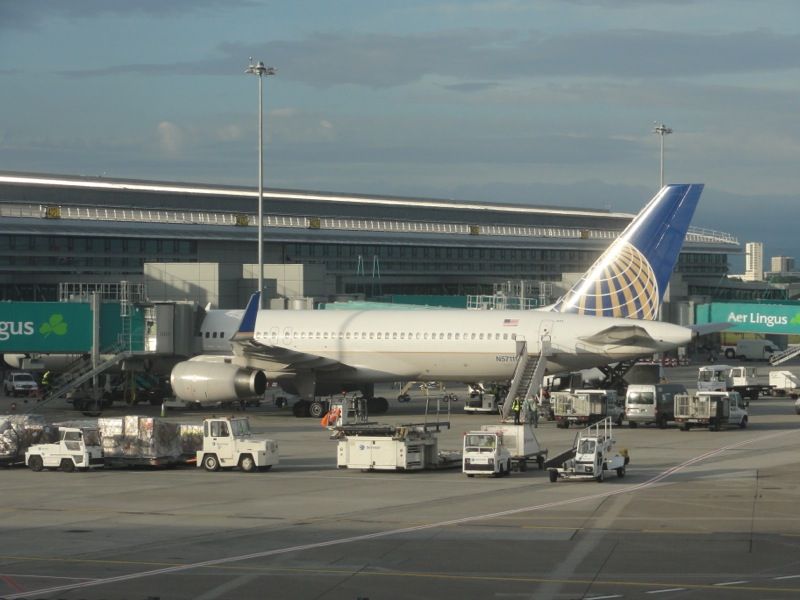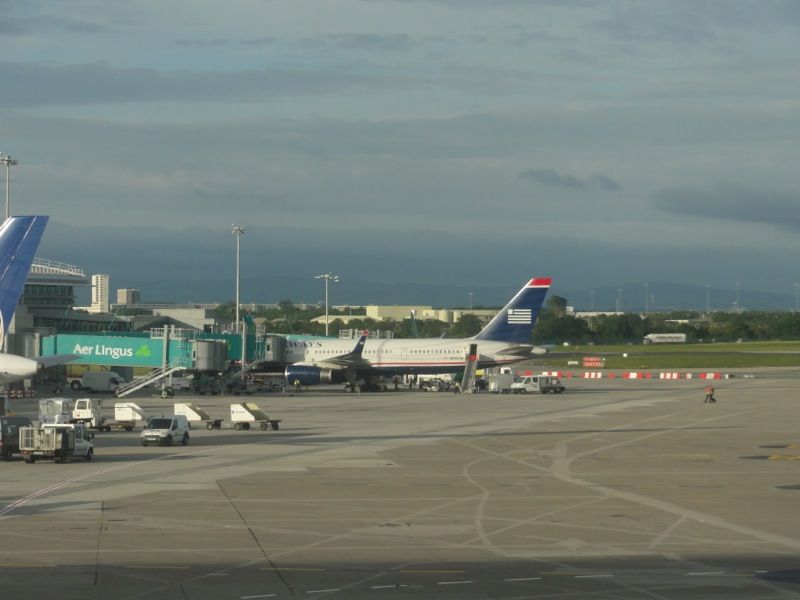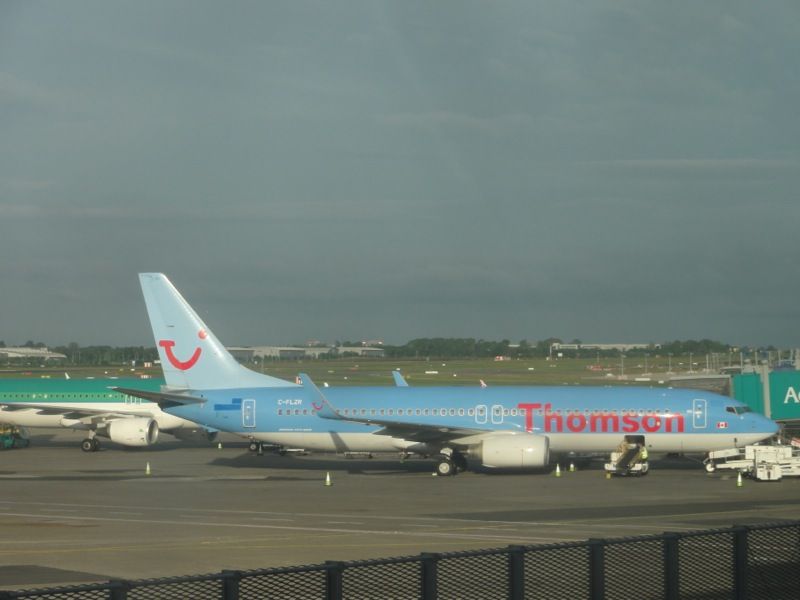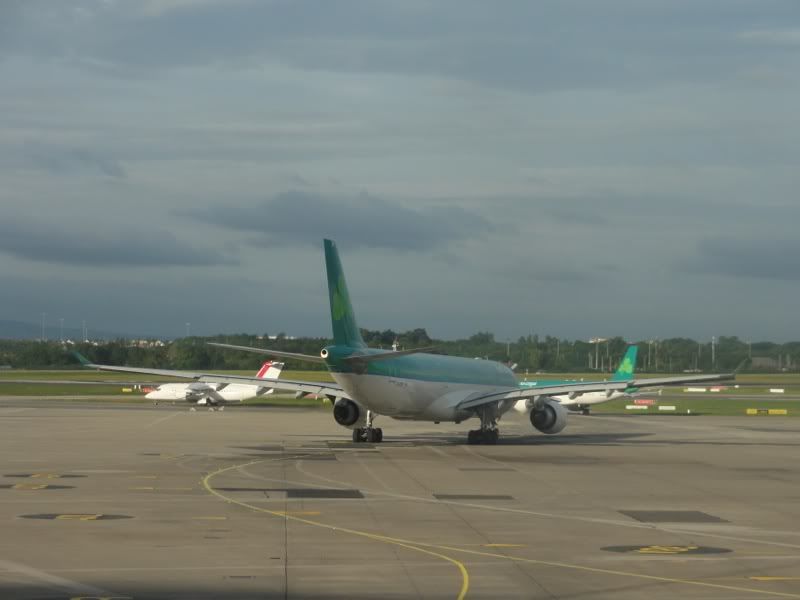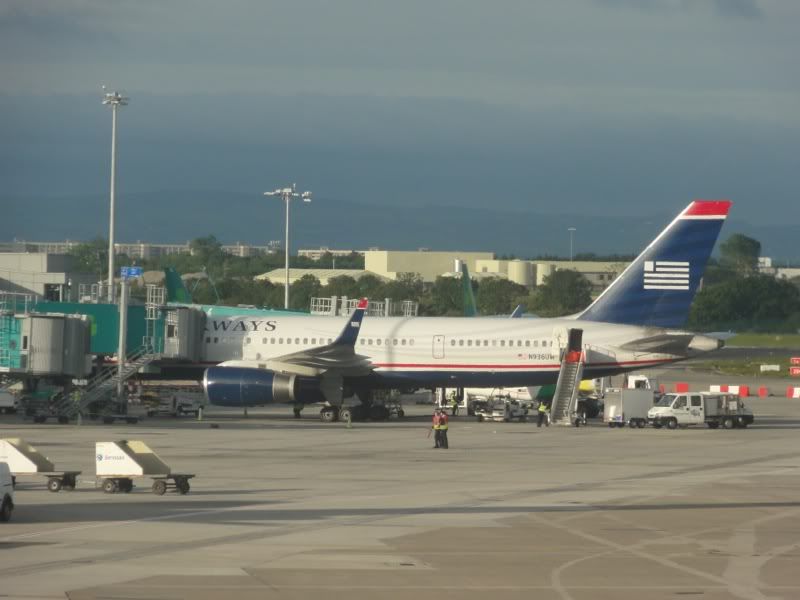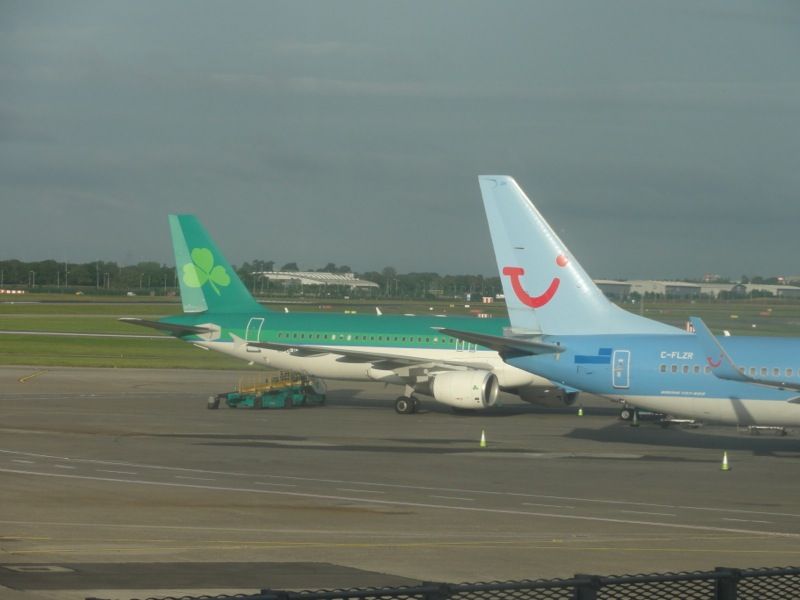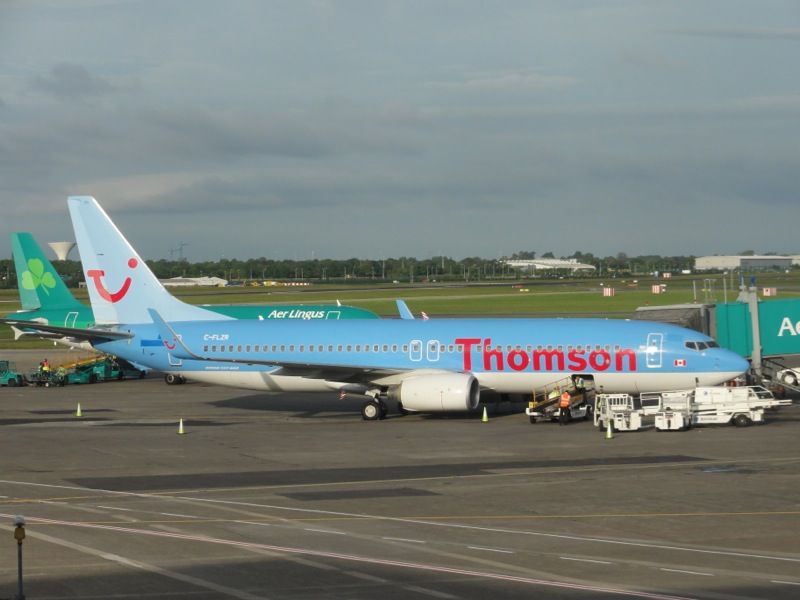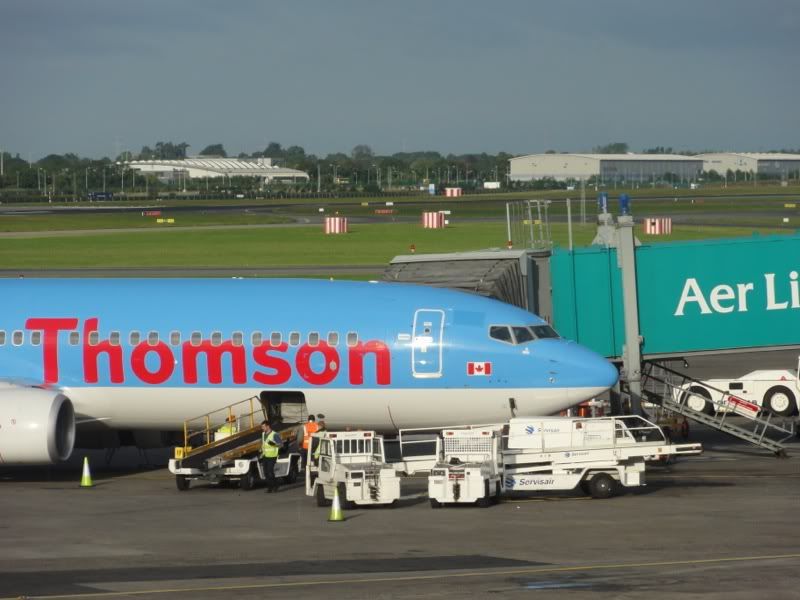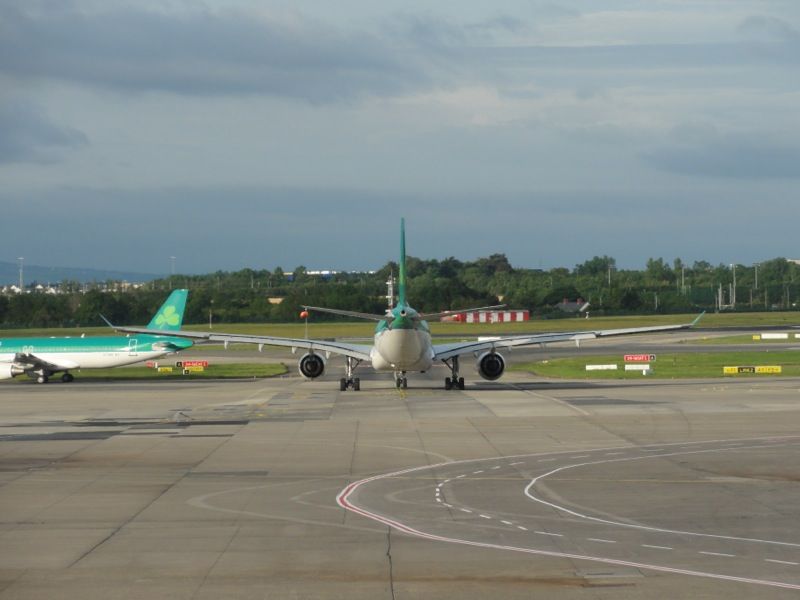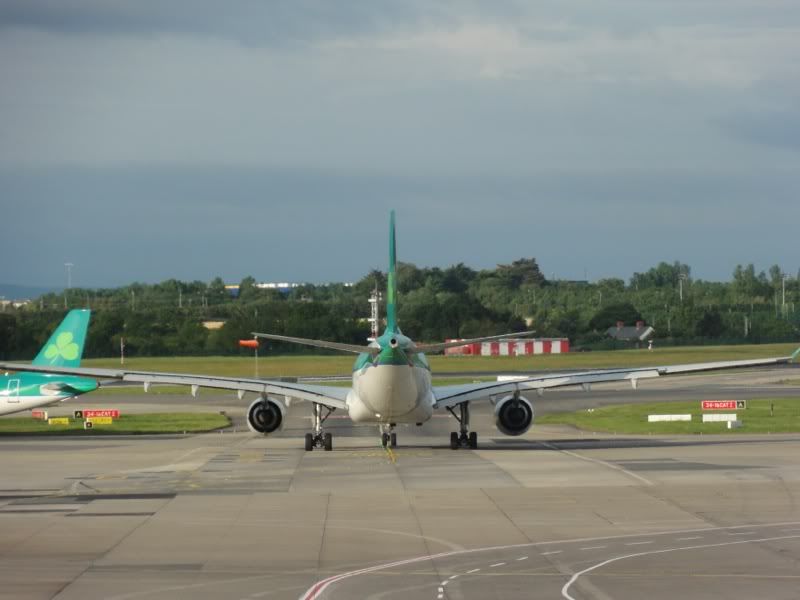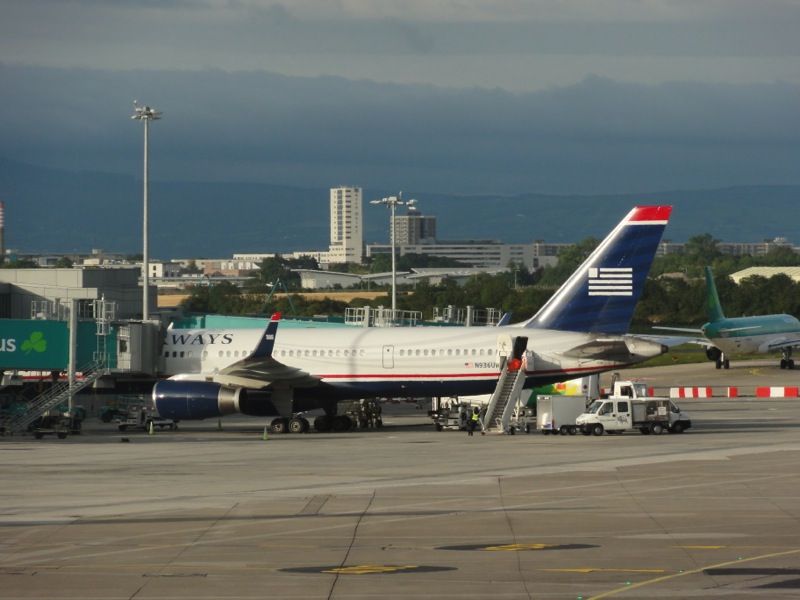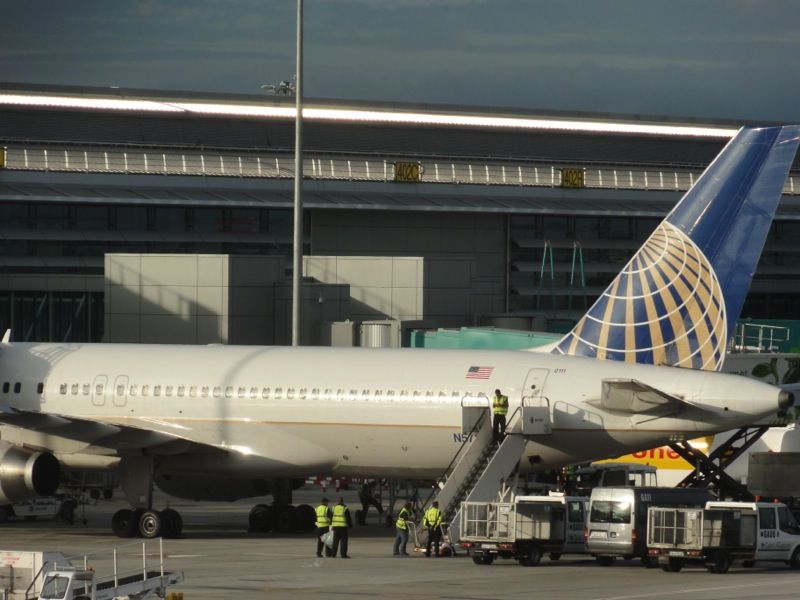 Soon it was time to head to the BMI lounge. DAA's new priority card system .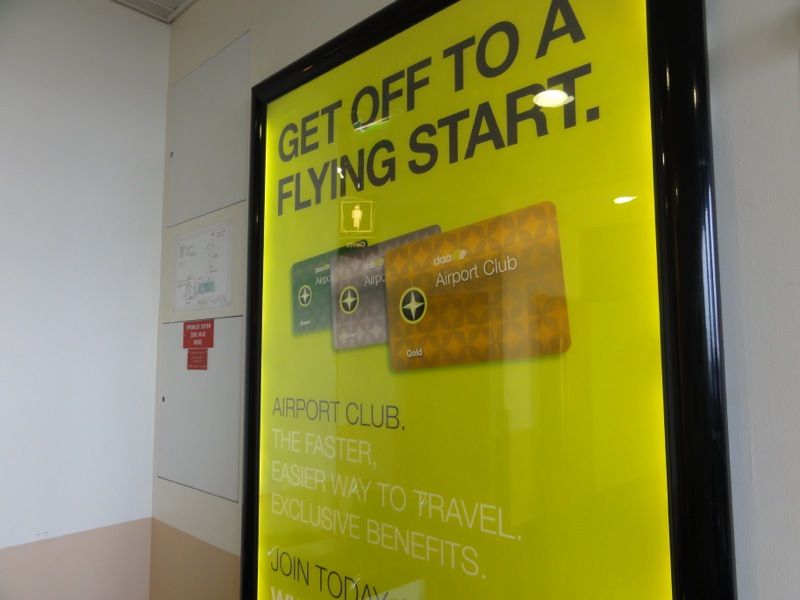 Welcome to the now very familiar BMI lounge. I wish they would update it like the lounges at LHR.
I was welcomed by a very friendly Eastern European lady who was a breath of fresh air from staff they
have had in the past.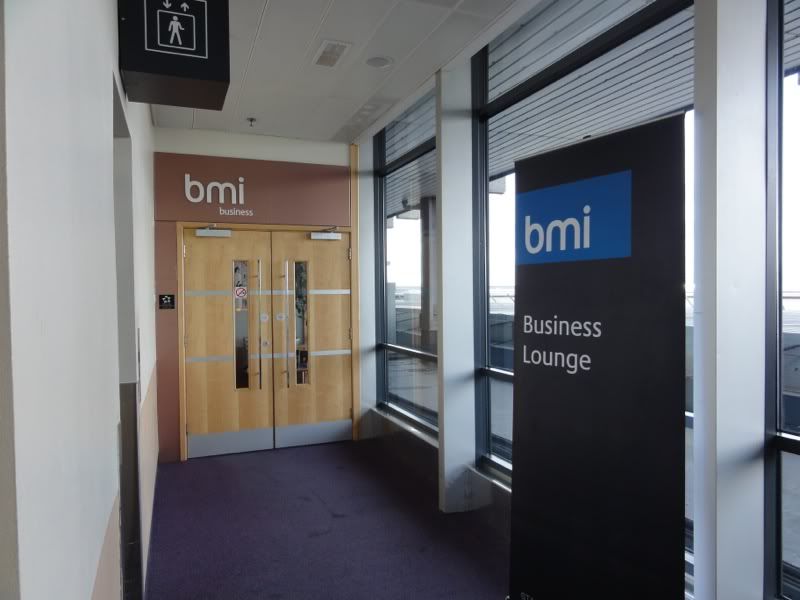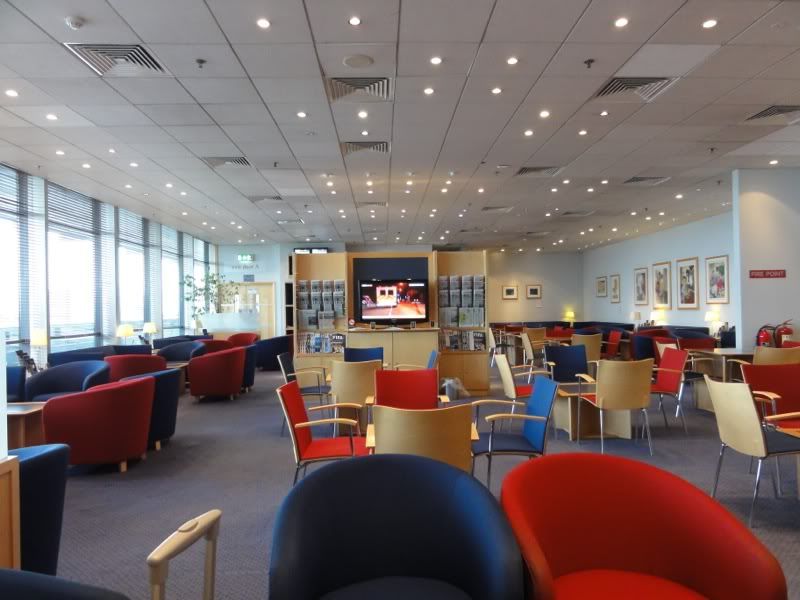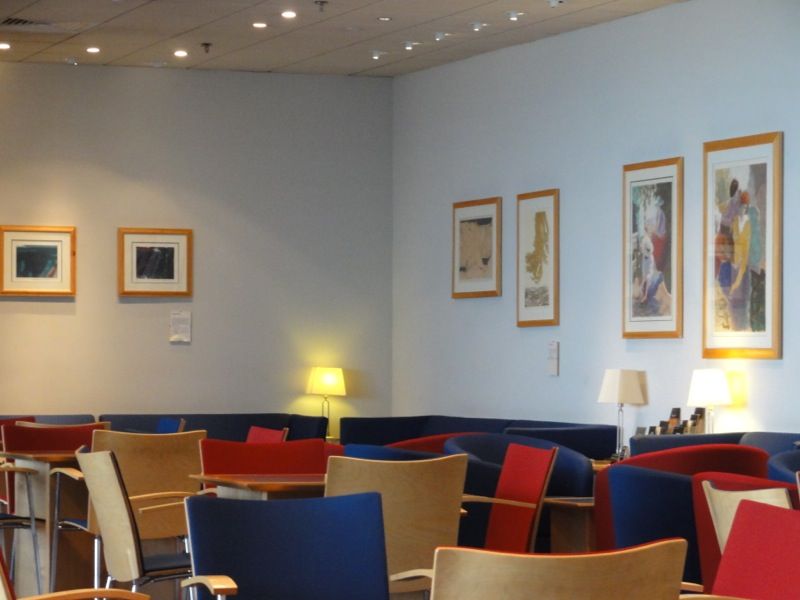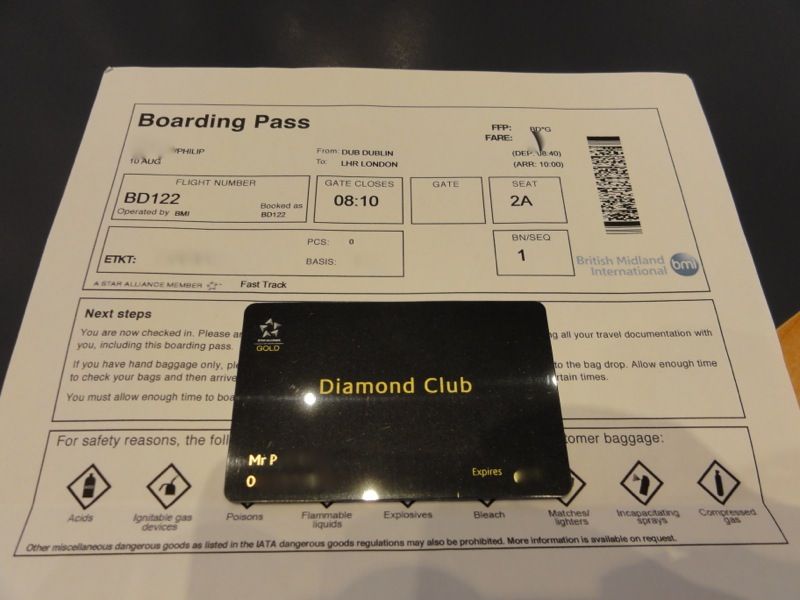 Soon it was time to head to the gate and to see my Midhaul config ride to LHR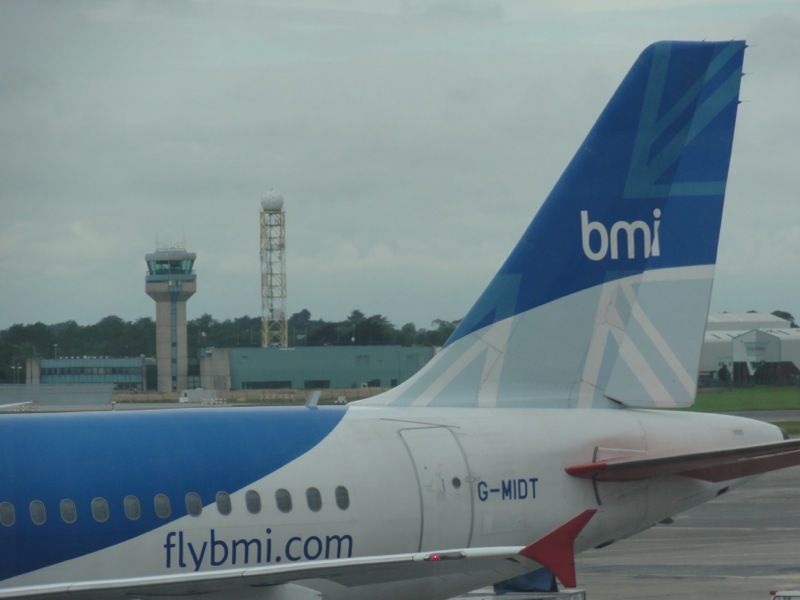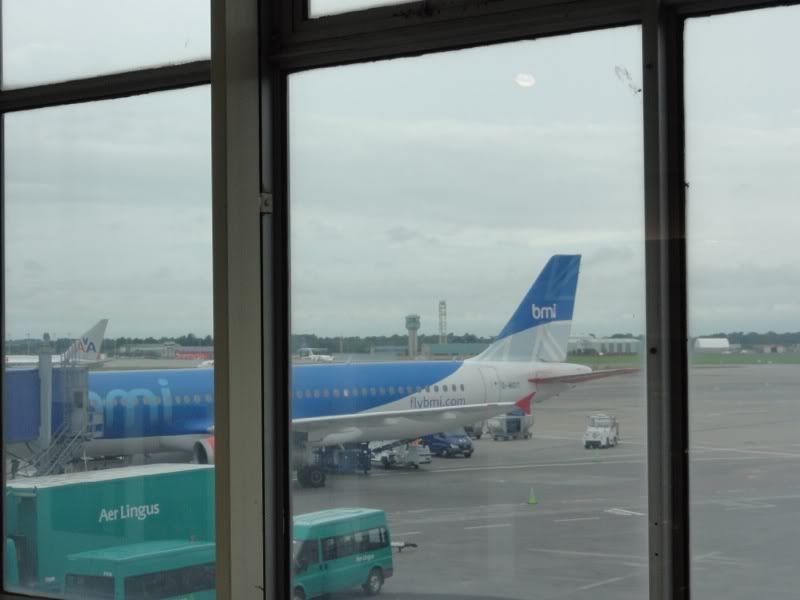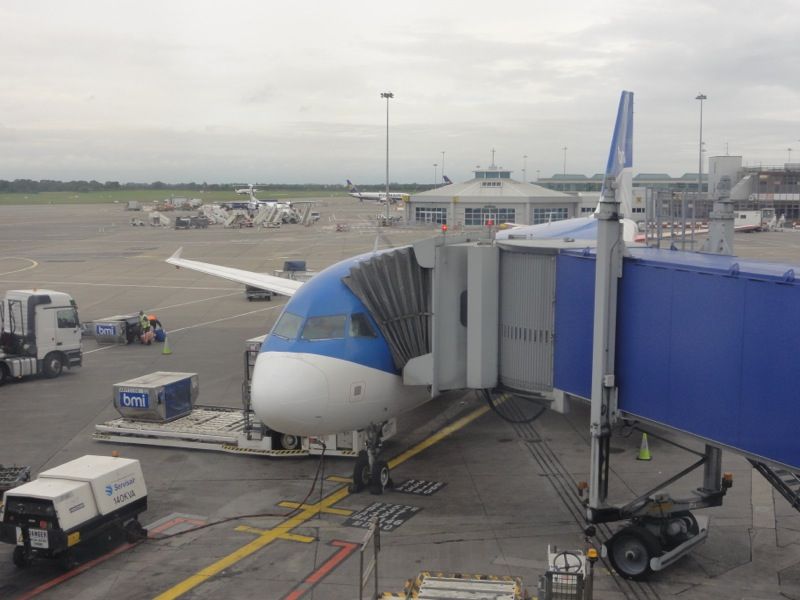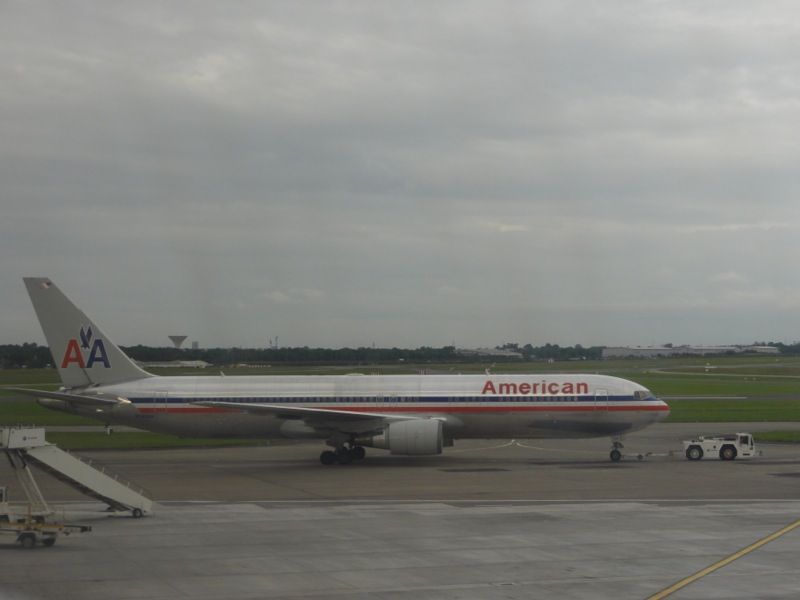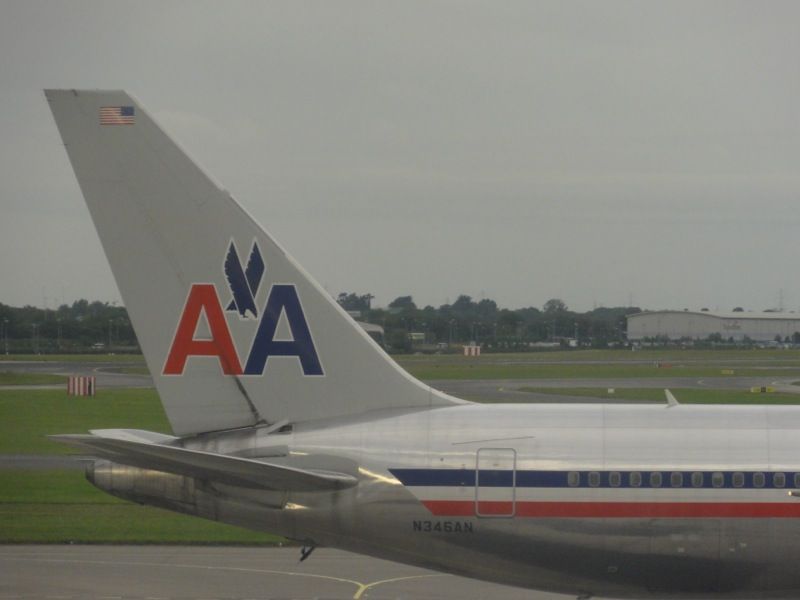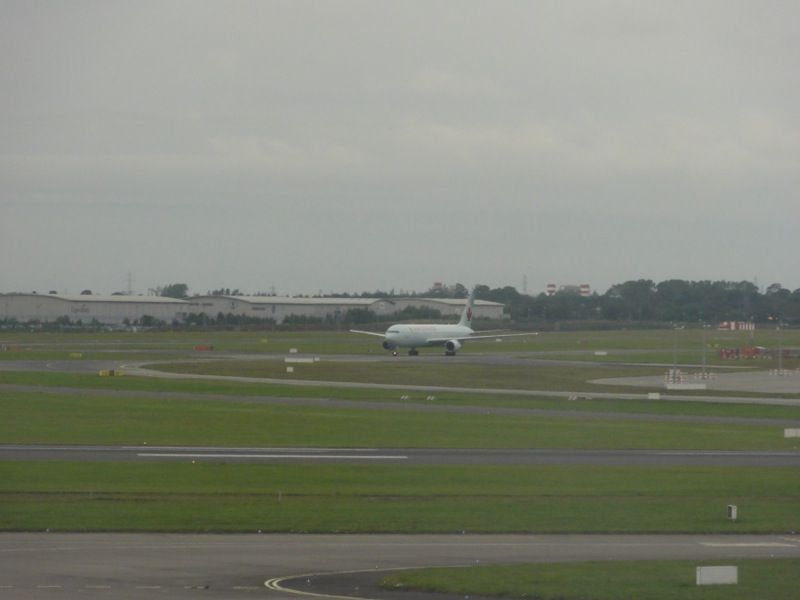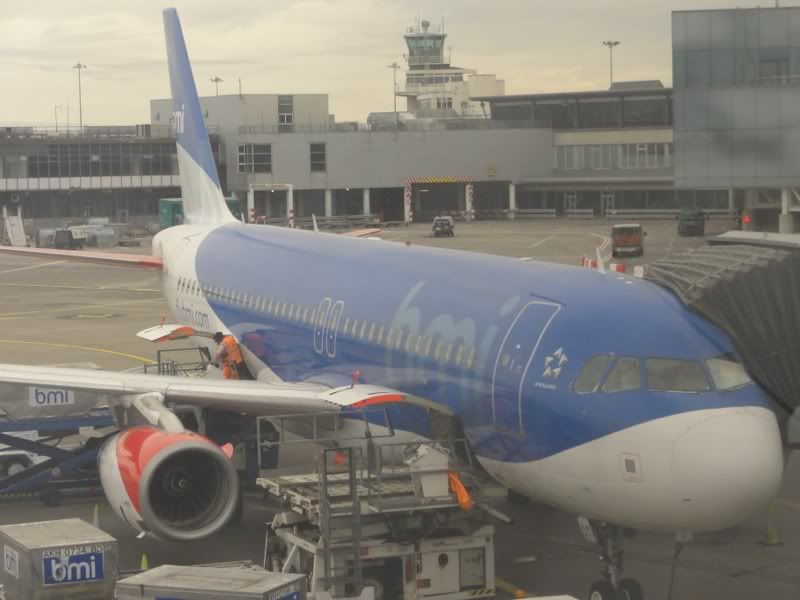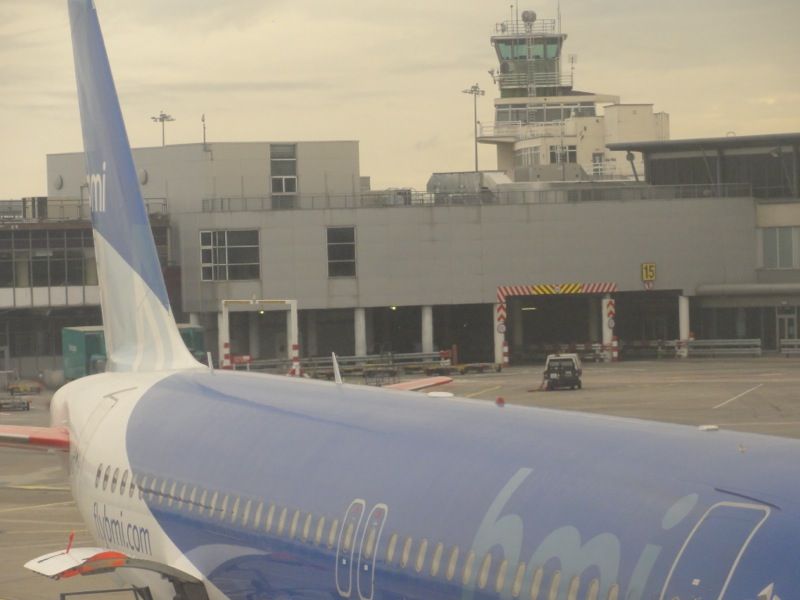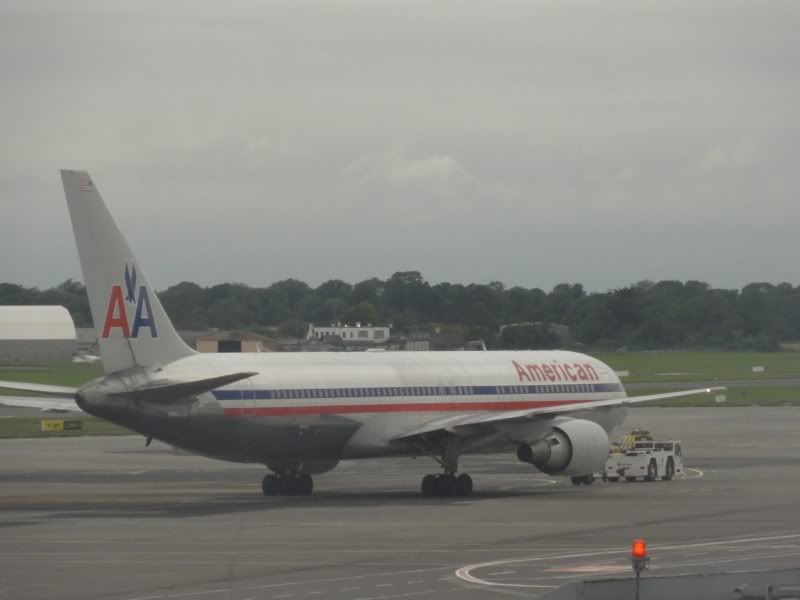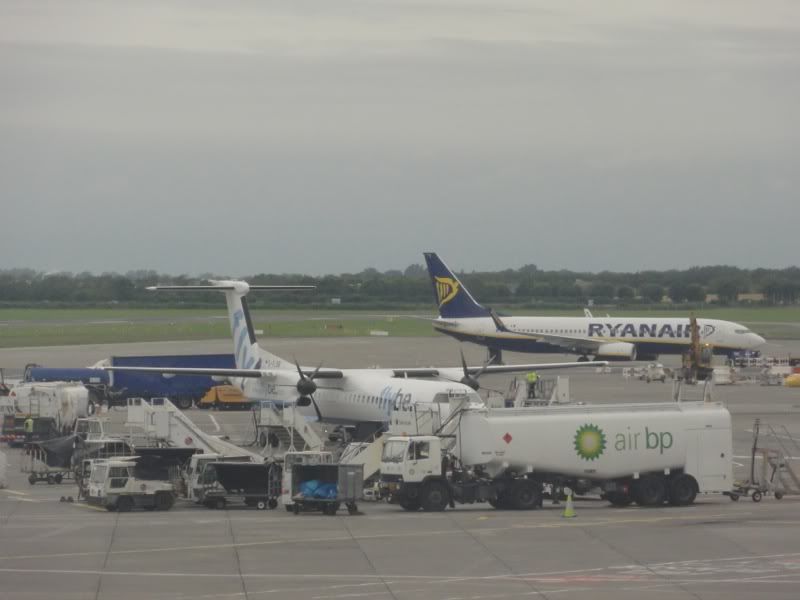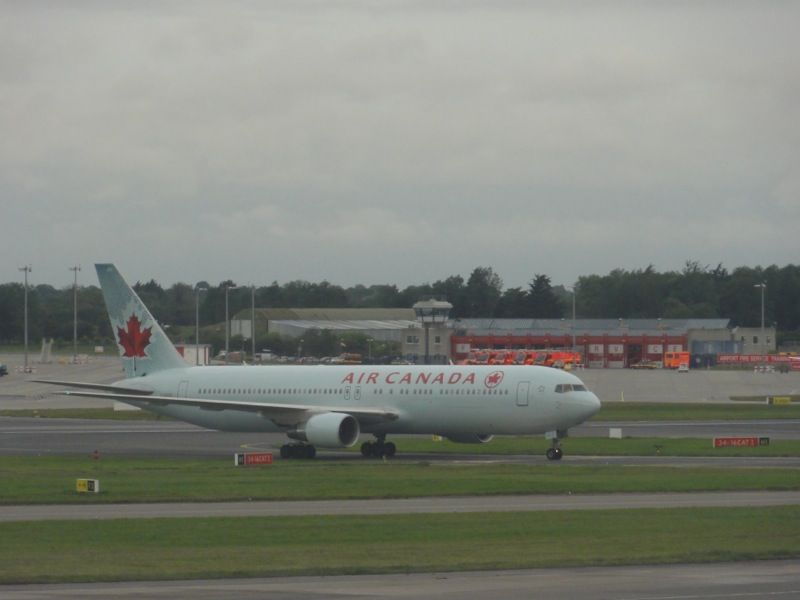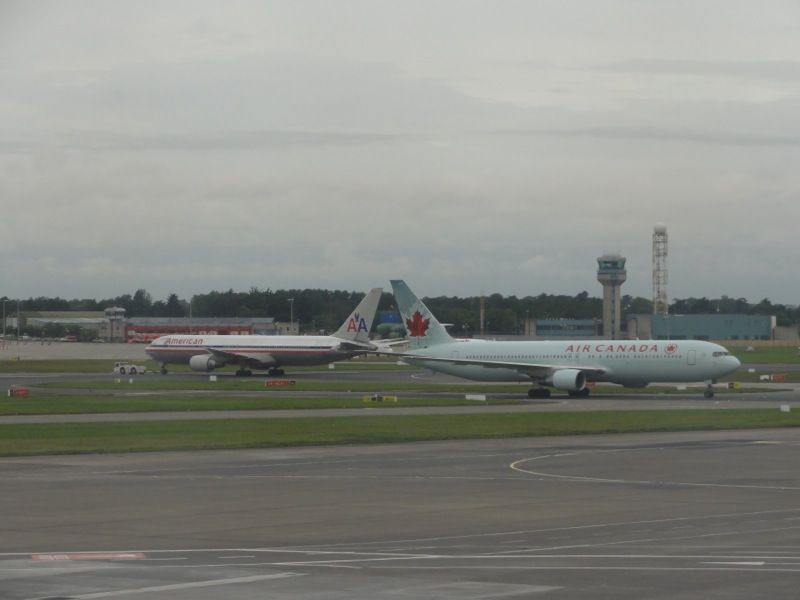 Families were boarded first and then Star Golds were invited to board at their leisure.
The nice comfy seats .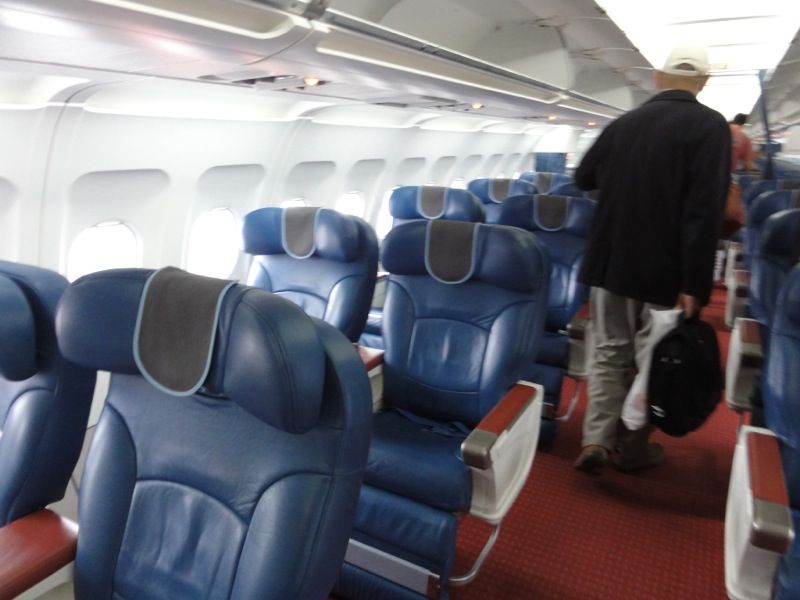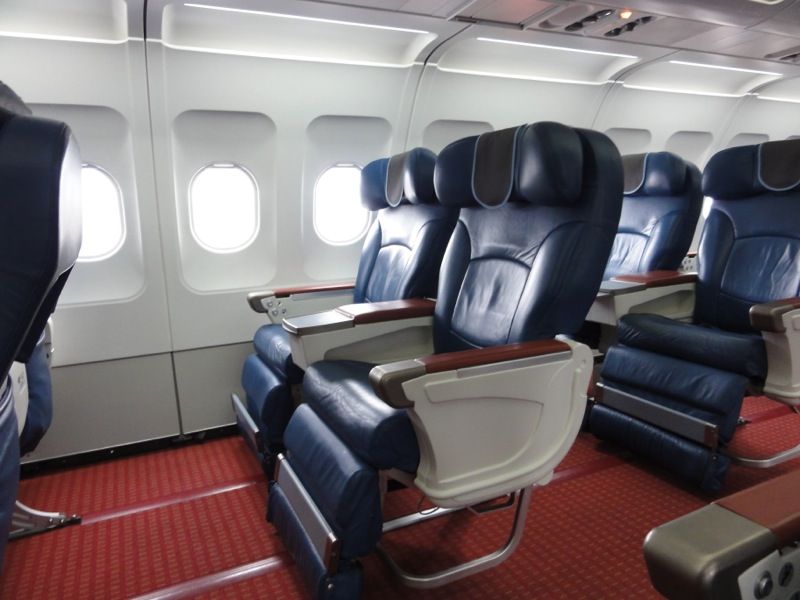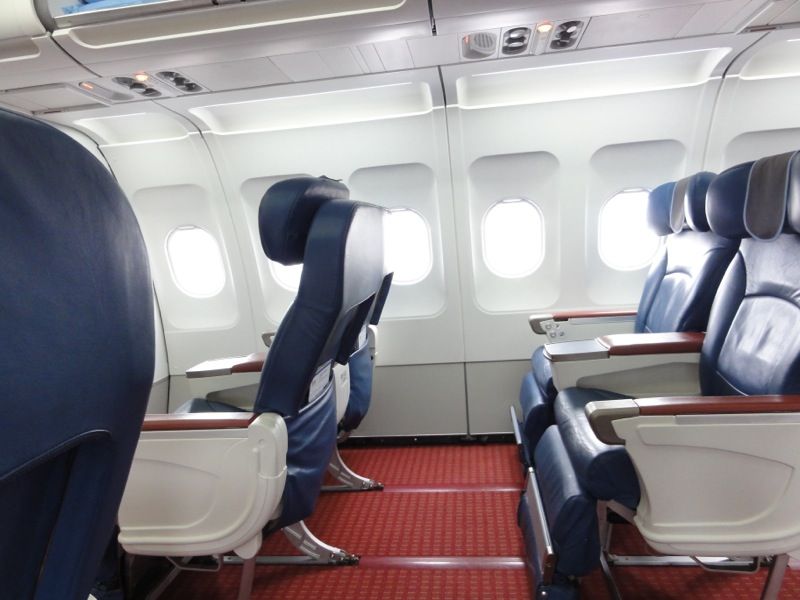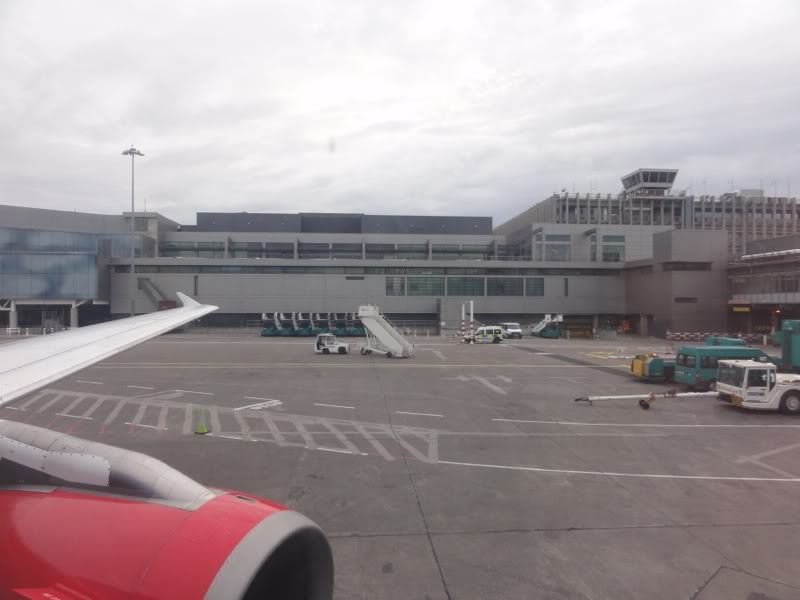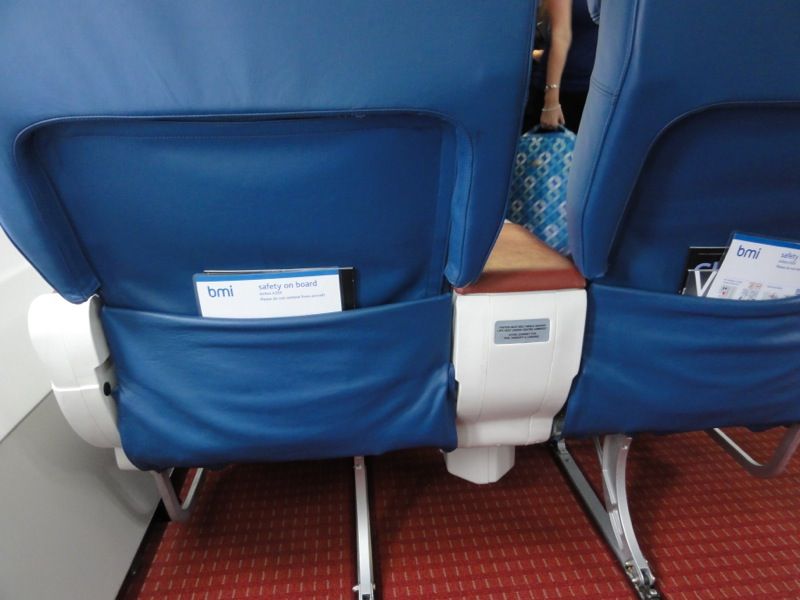 Soon the safety demo was done and time to make our way to the runway .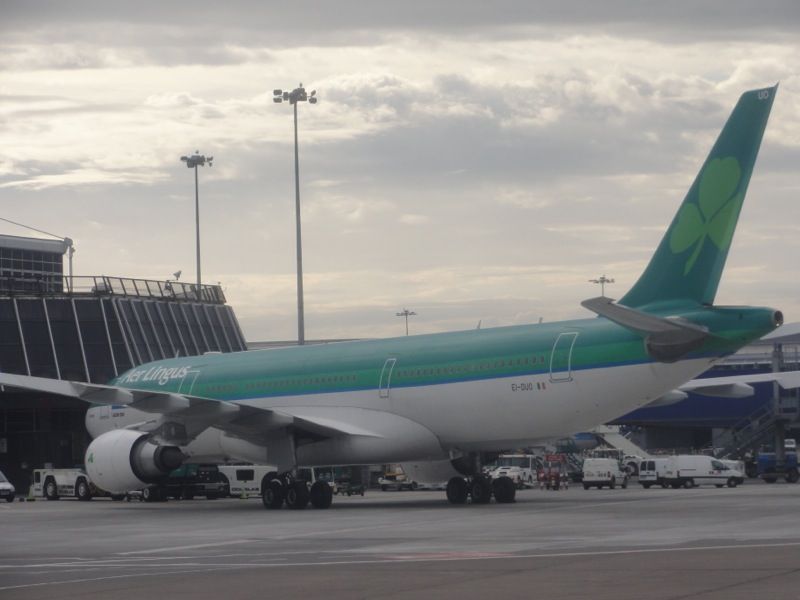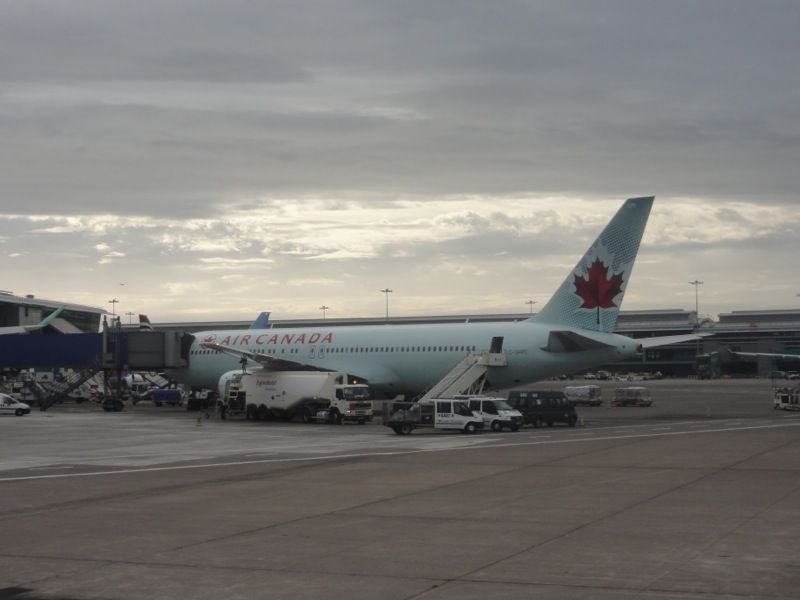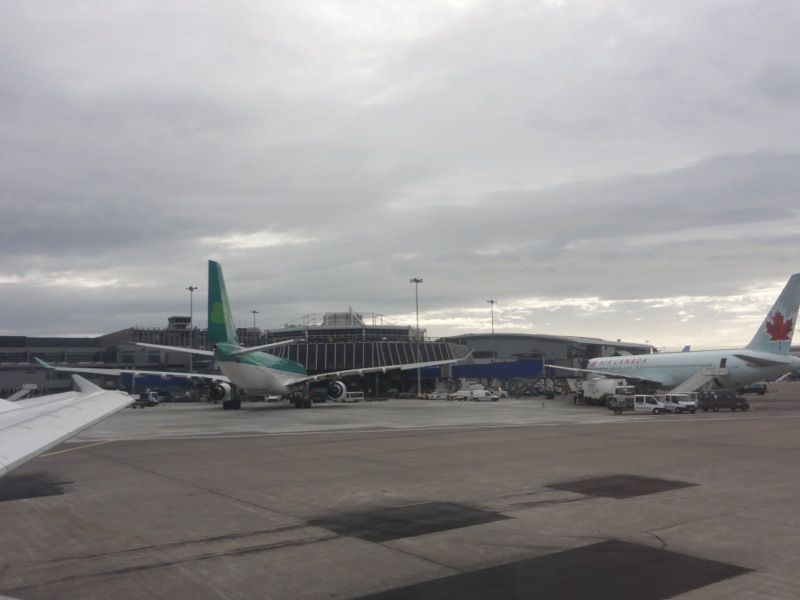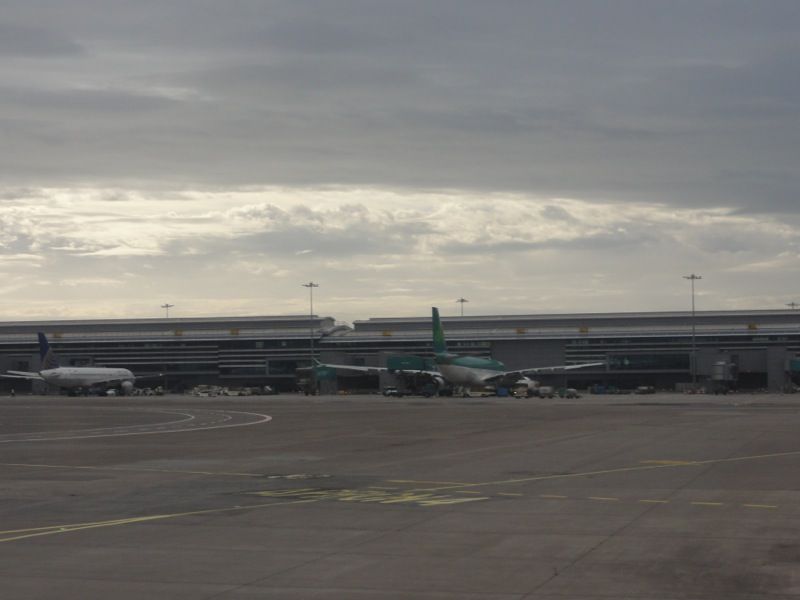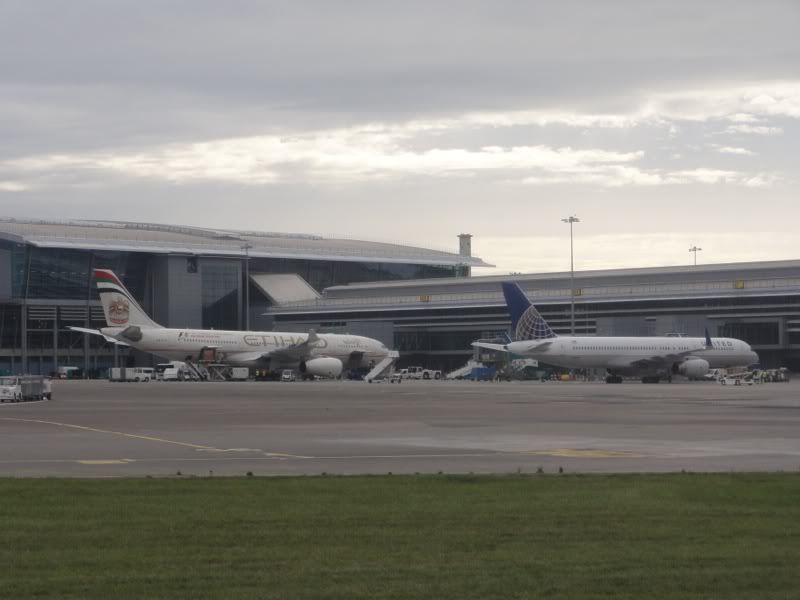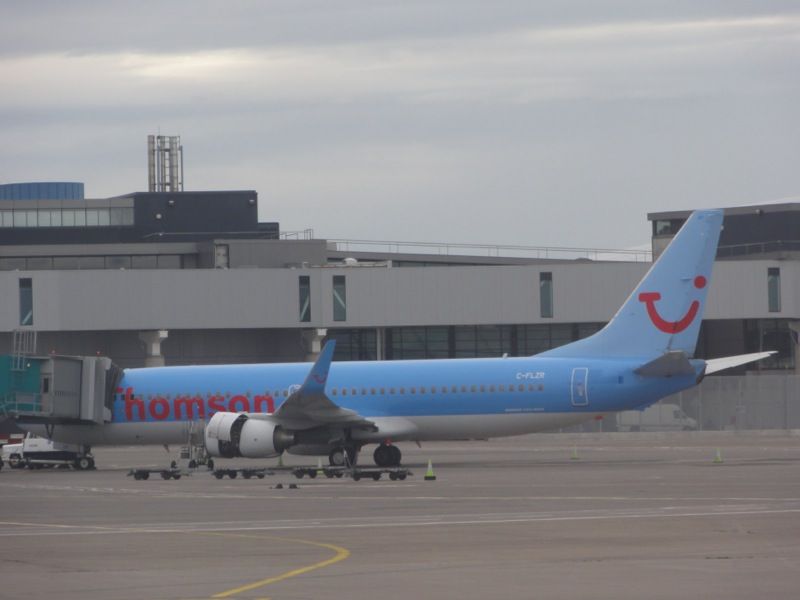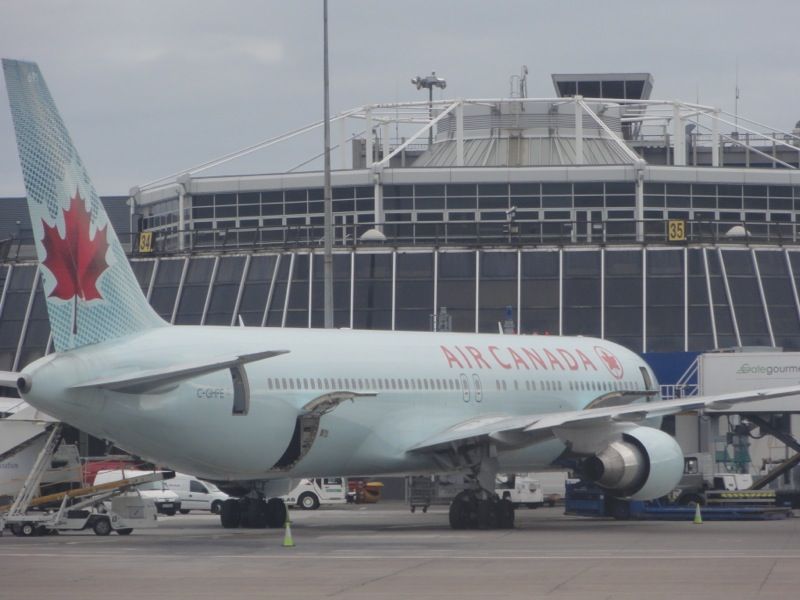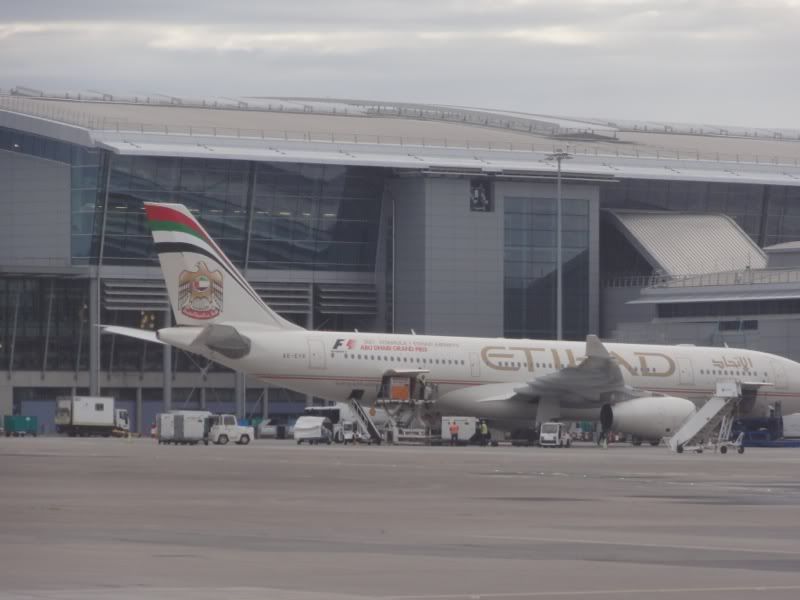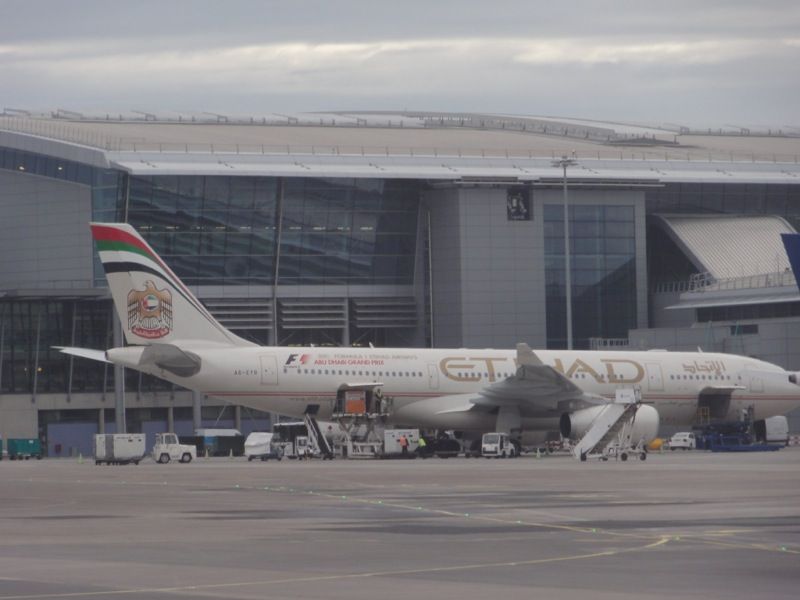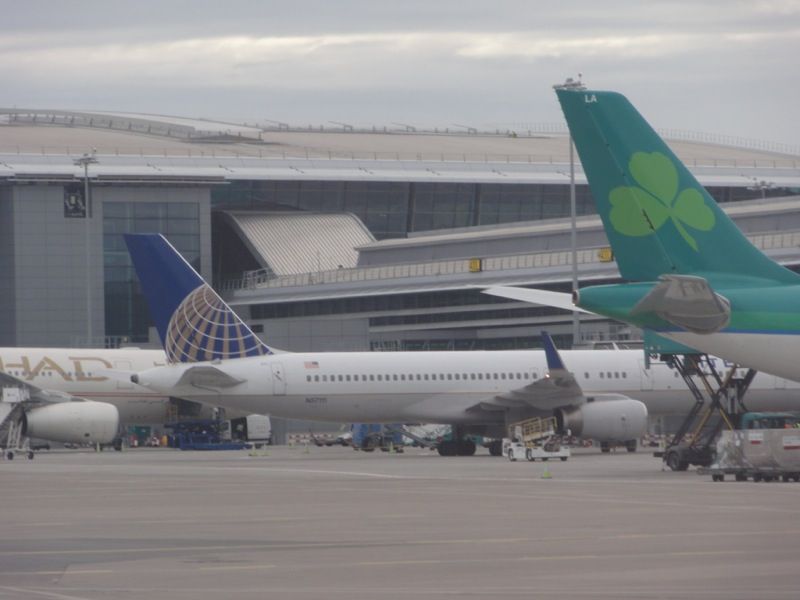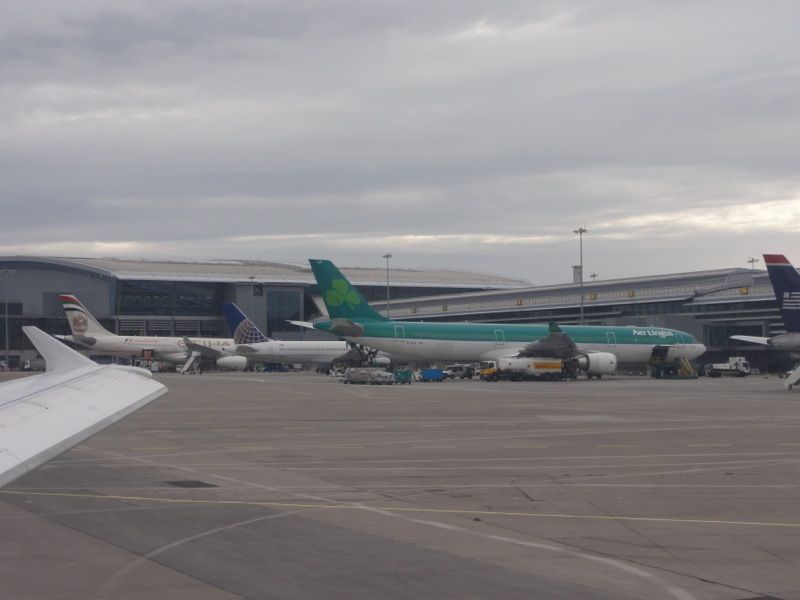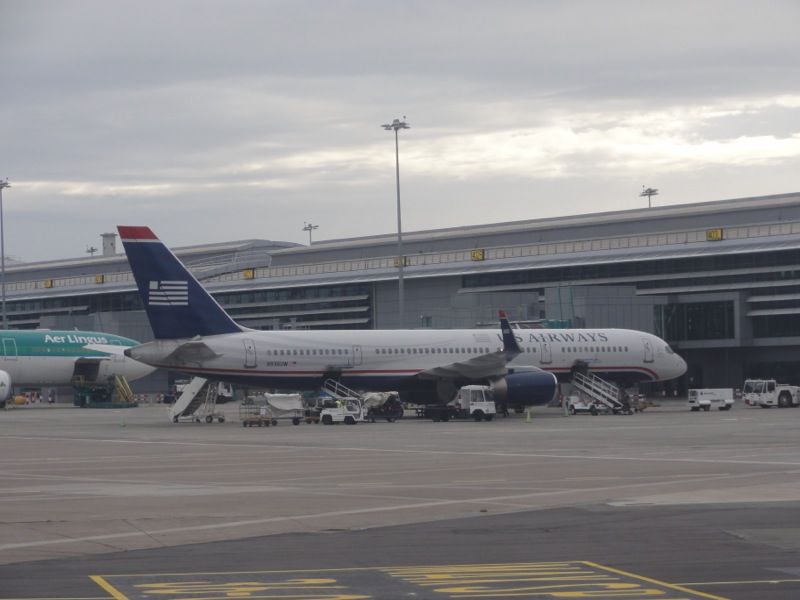 For a few days AC had been flying in their B777 but shame not today .