Dear readers, welcome to the much delayed fourth installment of my travels to Mexico and beyond into South America.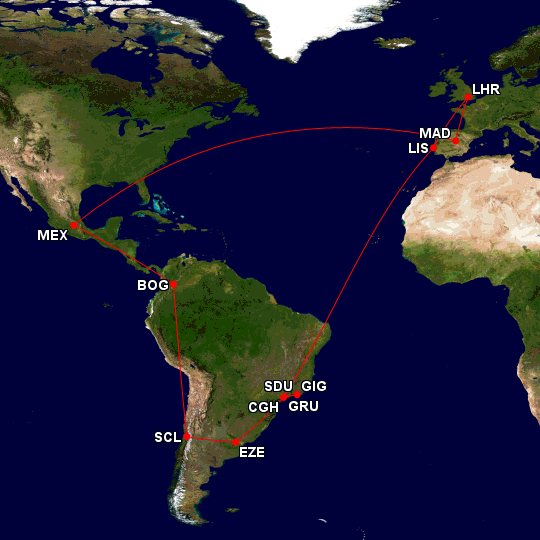 This report follows my domestic hop between the busy domestic aiports of CGH - Sao Paulo Congonhas and SDU - Santos Dumont.
On any given weekday there are over 60 daily flights between these two aiports, that's quite amazing, and don't forget the 10 from CGH to GIG and 15 non stops between GRU & GIG, the air traffic between these two cities is amazing.
Let's fly the air shuttle.
06-03-2011
JJ3912
CGH-SDU
A319-132 PR-MBW Built 2009 - 1 of 2 special logo jets.
Seat 4A Economy Class
1st Flight on this aircraft, 86th A319 flight (232nd A32X flight)
Sch Dep 09:00 Sch Arr 10:00
Act Dep 08:55 Act Arr 09:44
View Large
View Medium


Photo © Allan Martins Antunes
Having previously flown from CGH a few days previously I decided to play safe again and leave plenty of time.
It only takes 5 minutes to walk from the hotel to the airport, not the greatest walk though,it's a bit grotty usually with a few people sleeping rough and some form of body produced product in the corners of the bridge, I'll say no more.........
The bridge with the Ibis in the background
View of the airport from the bridge.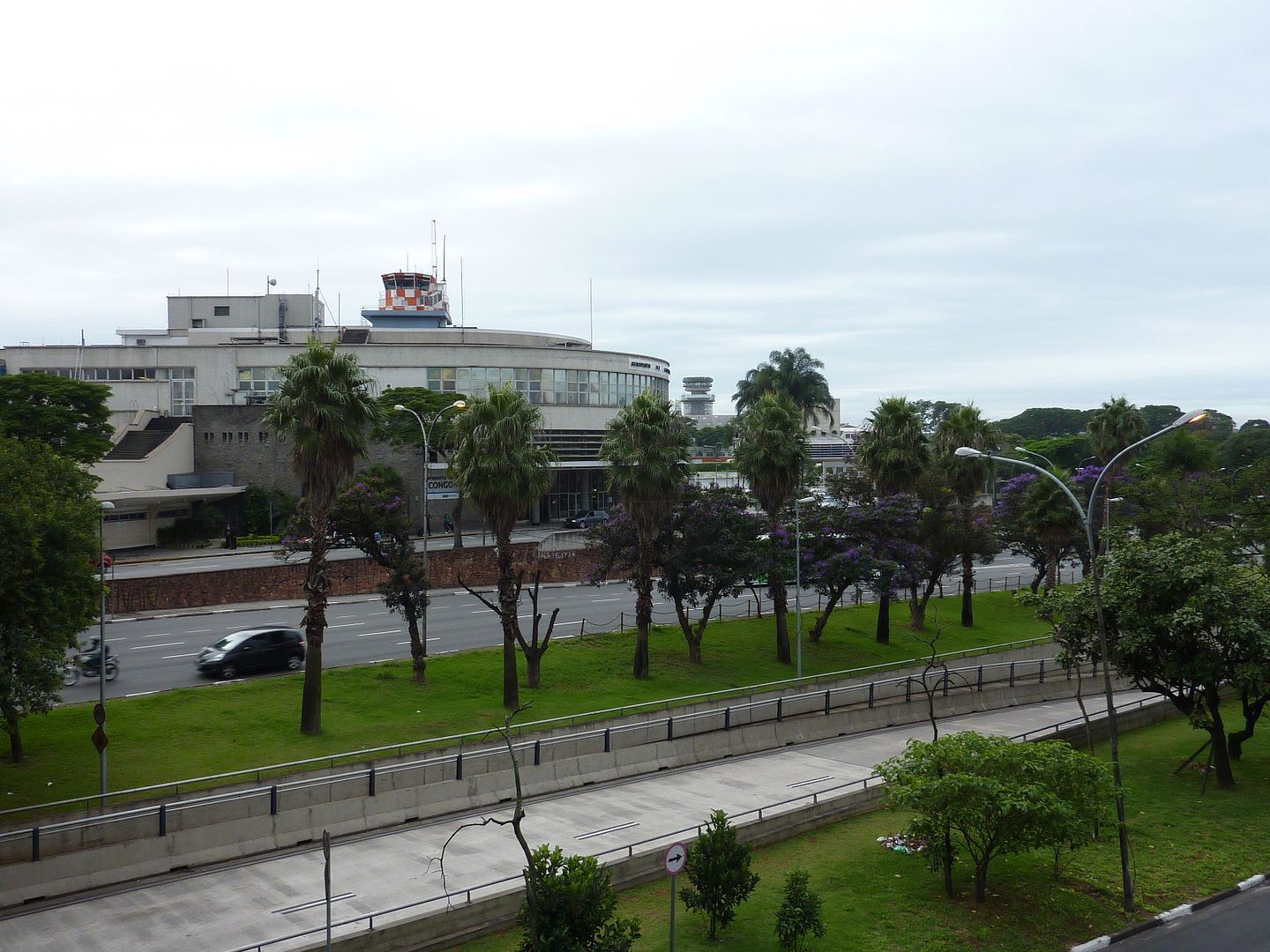 Airport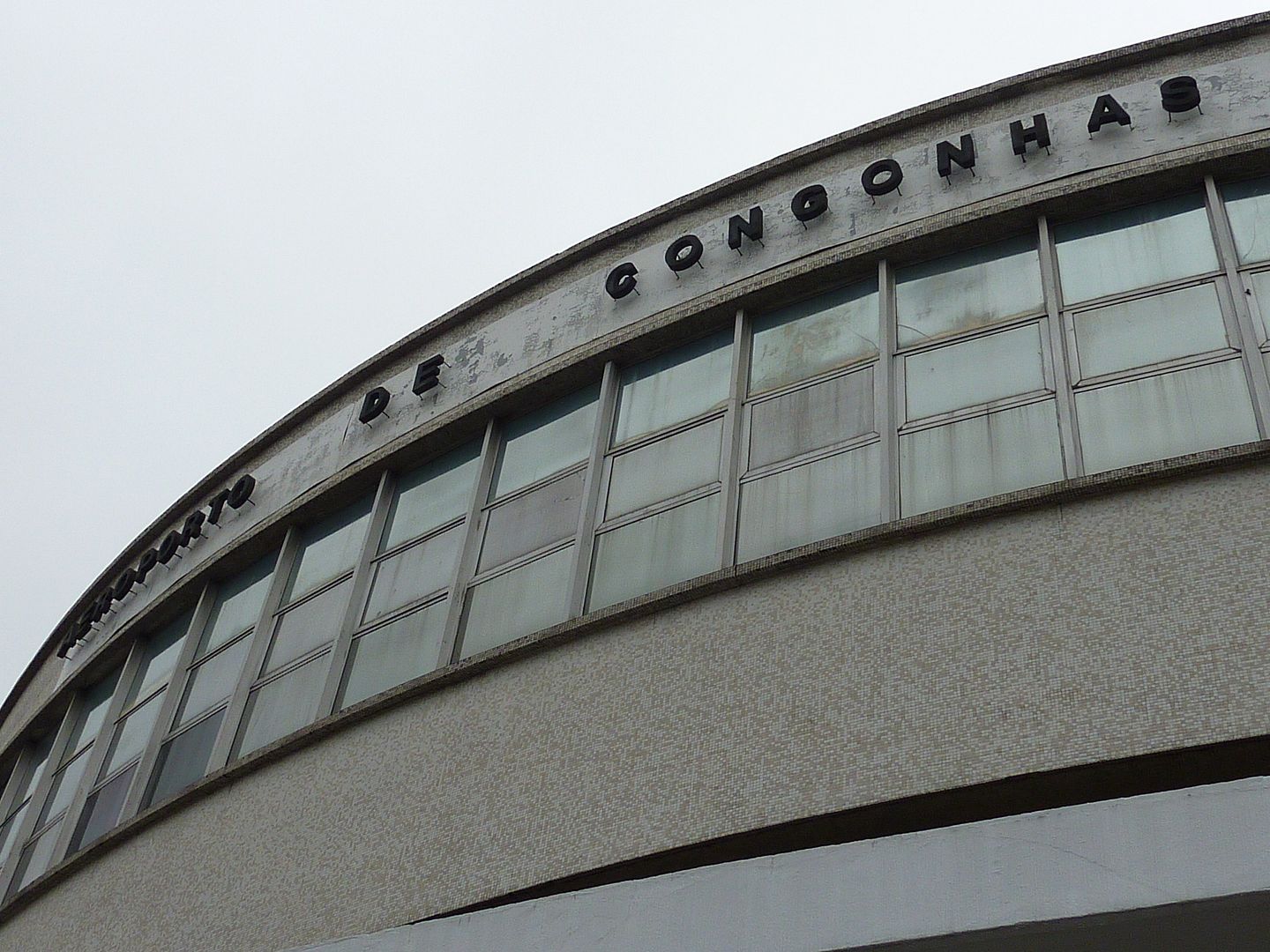 Old VASP signage.
Interior views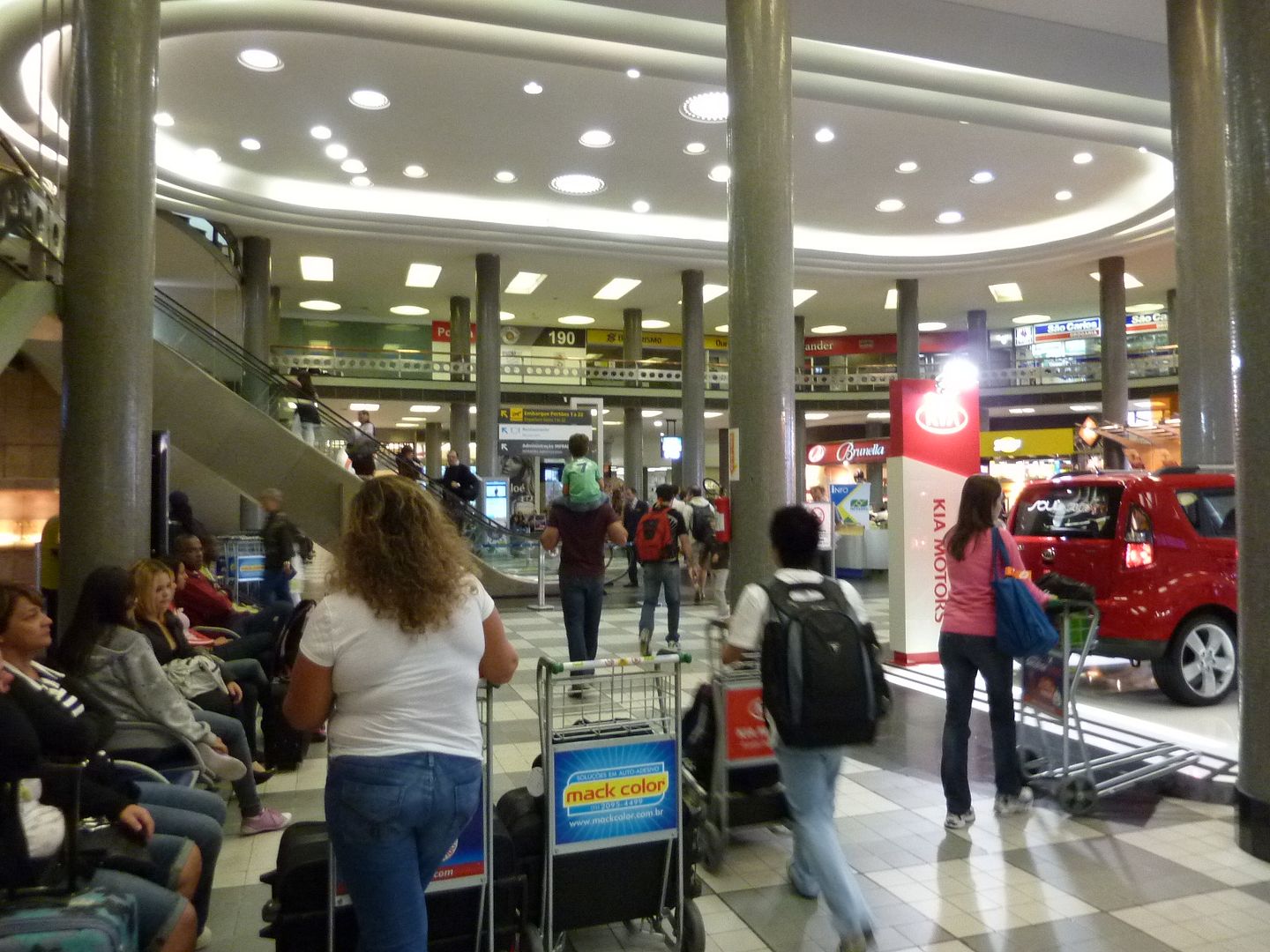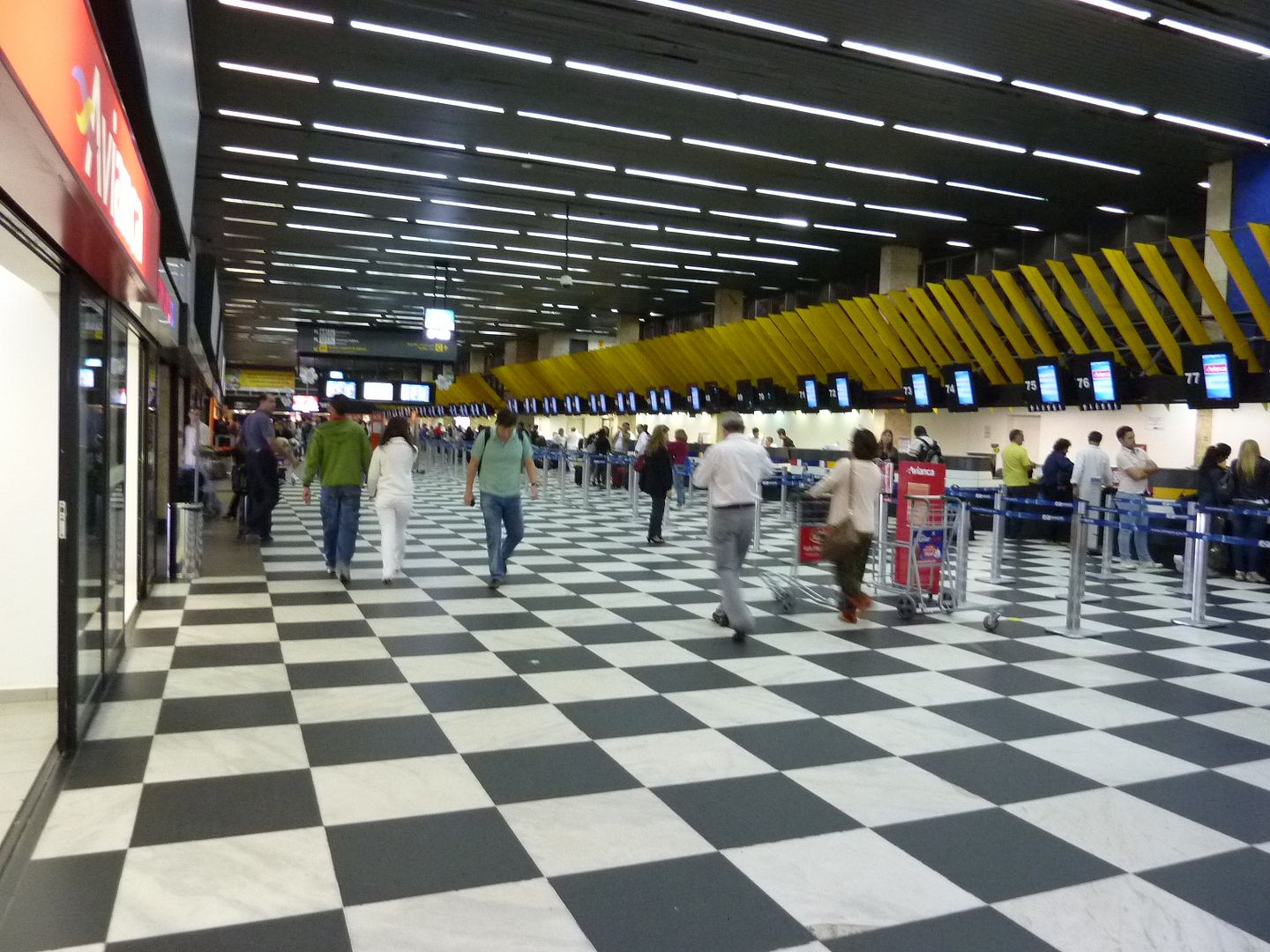 TAM's check-in area tends to bee a bit of a zoo in the morning and the self service check in units can be a tad unreliable,as was the case today. Only a couple of machines appeared to be working, thankfully most people were checking baggage, hence the long queues, so I was able to snag one of the machines.
The process is a tad laborious, at least for foreigners, we are required to put in passport number, it's expiry date, your date of birth, a contact name and a contact phone number, so it's hardly a quick affair.
Process completed the machine was out of paper, so no boarding passes!
I track down a member of staff, they seem under staffed IMO, she speaks no English and my Portuguese won't get me through this problem, so she gestures and I follow, we are in search of an English speaker I suspect.
Correct, a few minutes later an English speaking member of staff comes over and asks the nature of the problem, I slowly explain that I have completed check-in, however the machine has run out of paper, so I need my boarding passes re-printed, ah, no problem, we head off towards the side of the main check-in area so he can re-print the documents, en-route we pass the faulty machine, now being used by somebody else, I point this out, it's ignored.
My new BP's a handed over a few minutes later, I thank the chap and head back to head upstairs for security and the gates, note how quiet the GOL area is by comparison.
You can take the stairs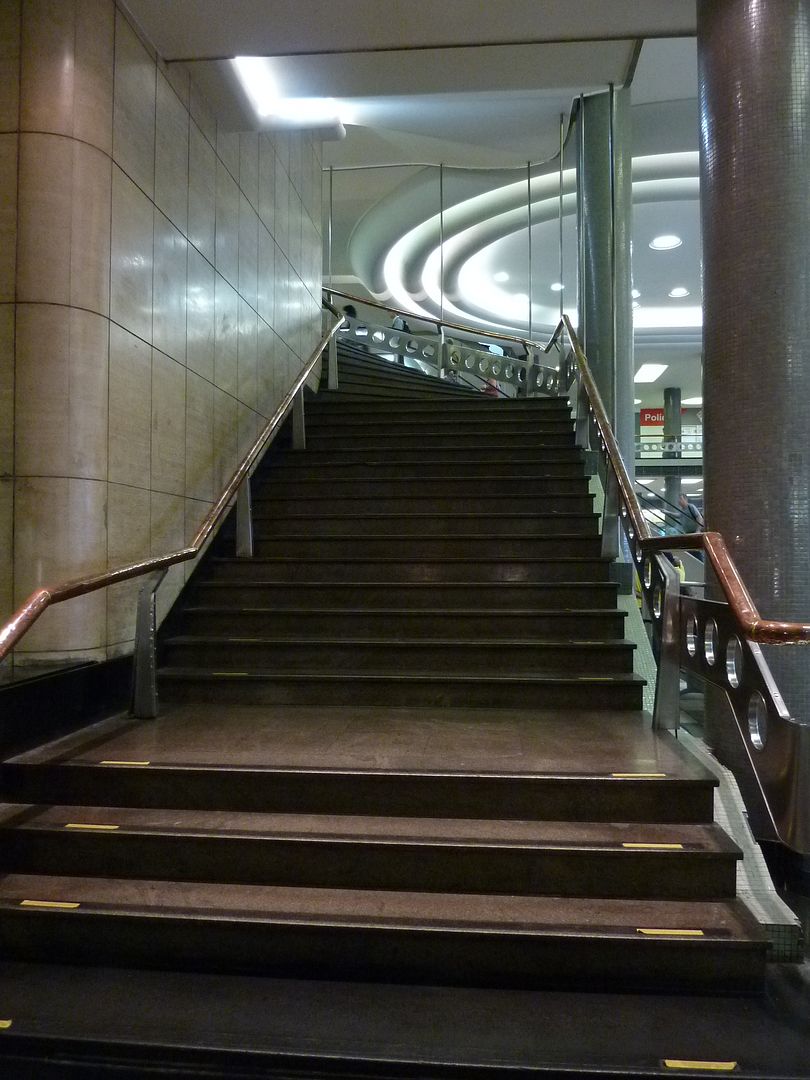 or the escalator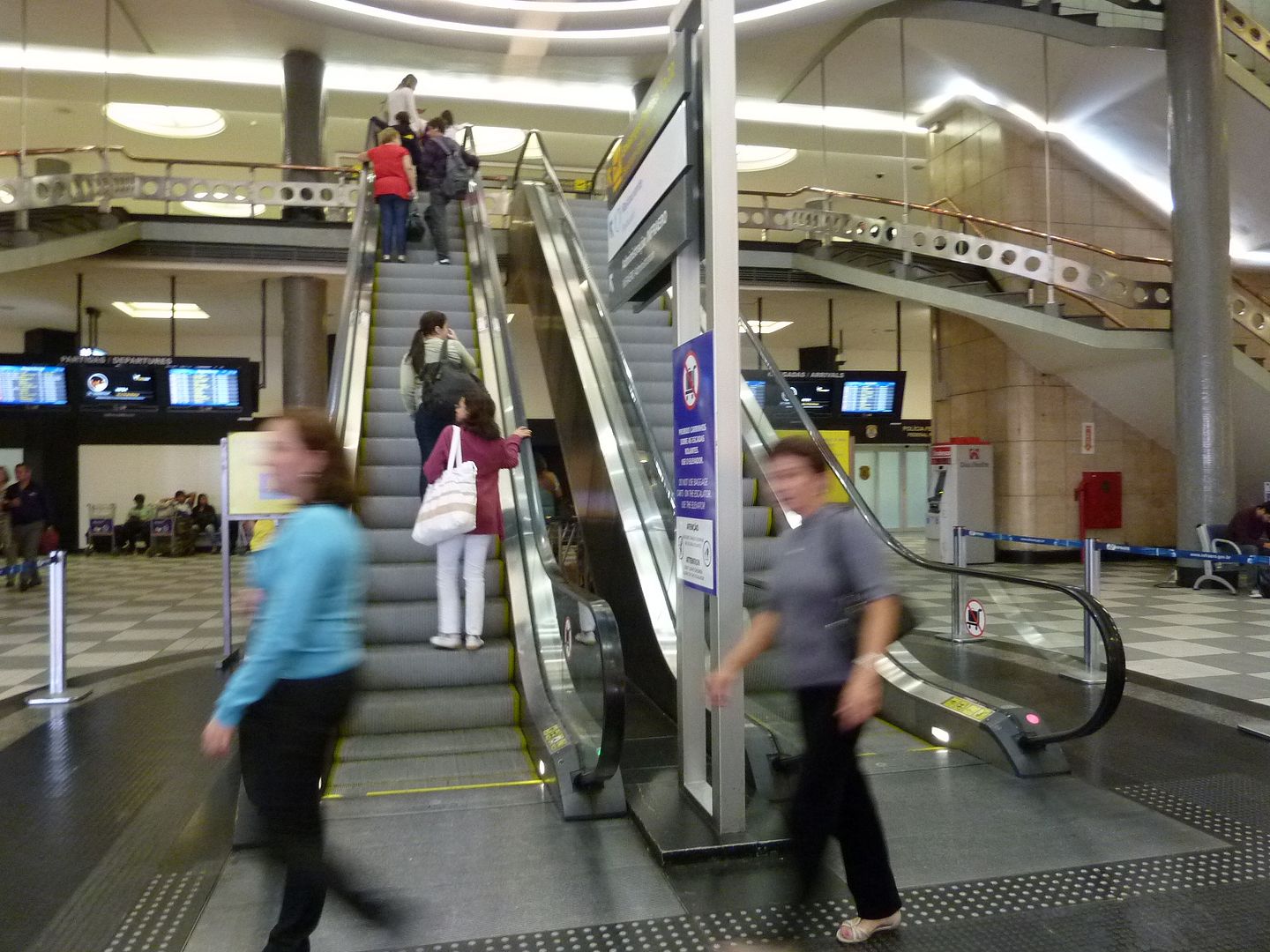 To the 1st floor and security, here is a view from the upper level.
This is my second time clearing security, on both both occasions it has been a swift experience with all of the screening machines manned.
Once through, a couple of terminal views including some kind of Renault we don't see in Europe.
By 07:45 I am sat at gate 4 with a coffee facing the runway wrighting this report up, the airport is busy with frequent tannoy announcements in Portugese and English for boarding, gate changes etc , it's not a quiet airport by any means.
The gate is occupied by a plane which only started boarding just after 8am, I suspect we will be bussed again, same as the other day.
At 08:25 there was a gate change announcement, as expected, the new gate was next door, gate 3, they may have said boarding would start shortly, not sure so I lined up with the others too.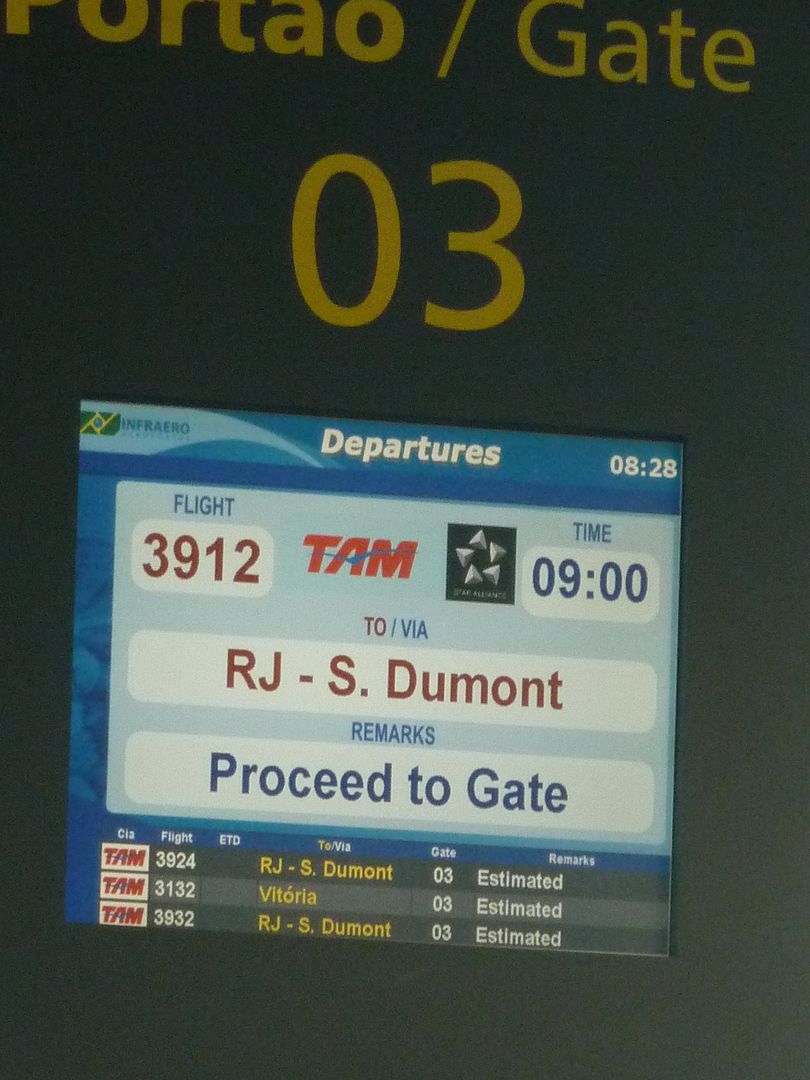 Sat outside was one of the two A319 logo jets which are I understand dedicated to the CGH-SDU-CGU shuttle.
TAM have a you form 2 queues when boarding via an air bridge, rows 1 to 15 stand to the left of the gate area and those in rows 16 and higher to the right, obviously the higher numbers board first.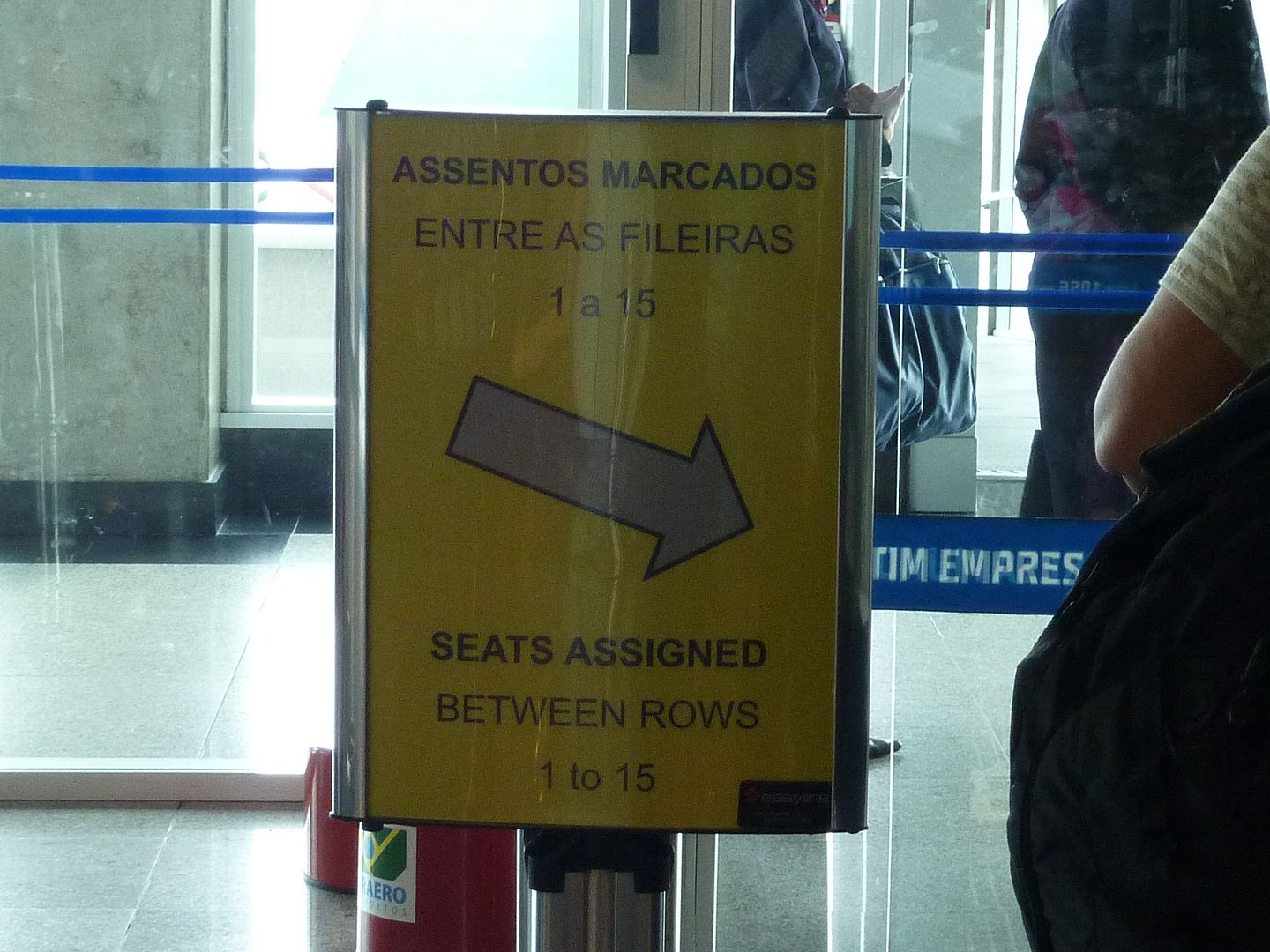 Boarding started 5 minutes later.
A few shots en-route.
When entering the plane a FA is standing there saying Bon Dia but no boarding pass checks, as I headed the short distance to row 3 I noted this machine had quite different seat fabric to the previous TAM A320's I had flown, in fact they both had different fabrics to each other.
Seat pitch is tight on these birds, though the use of recaro type seating helps a little.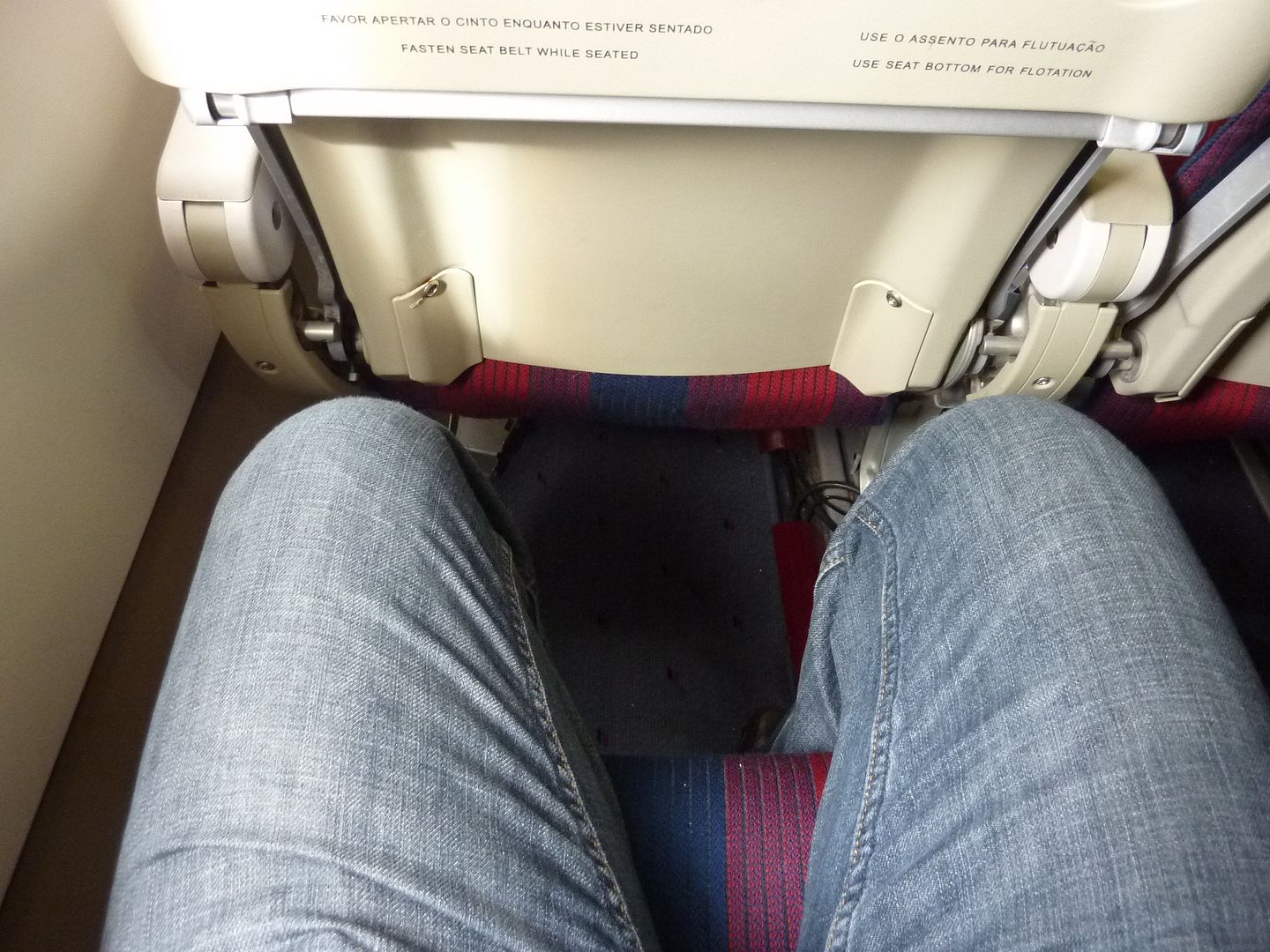 Adverts on the seatbacks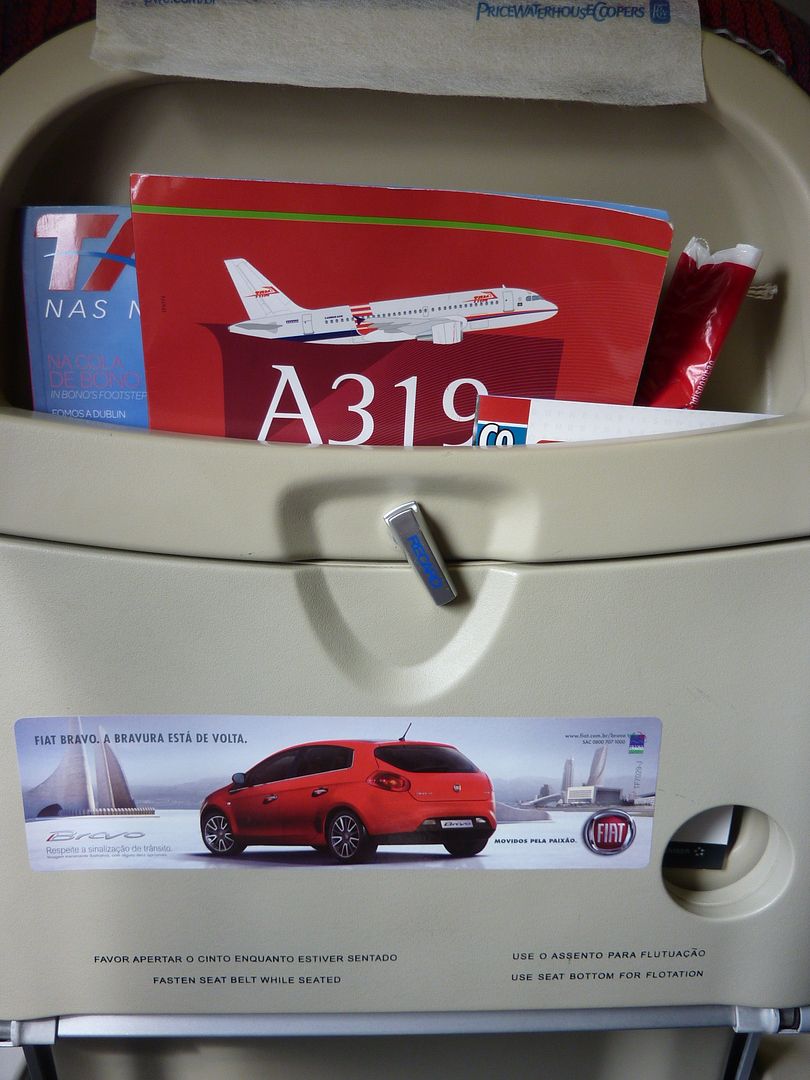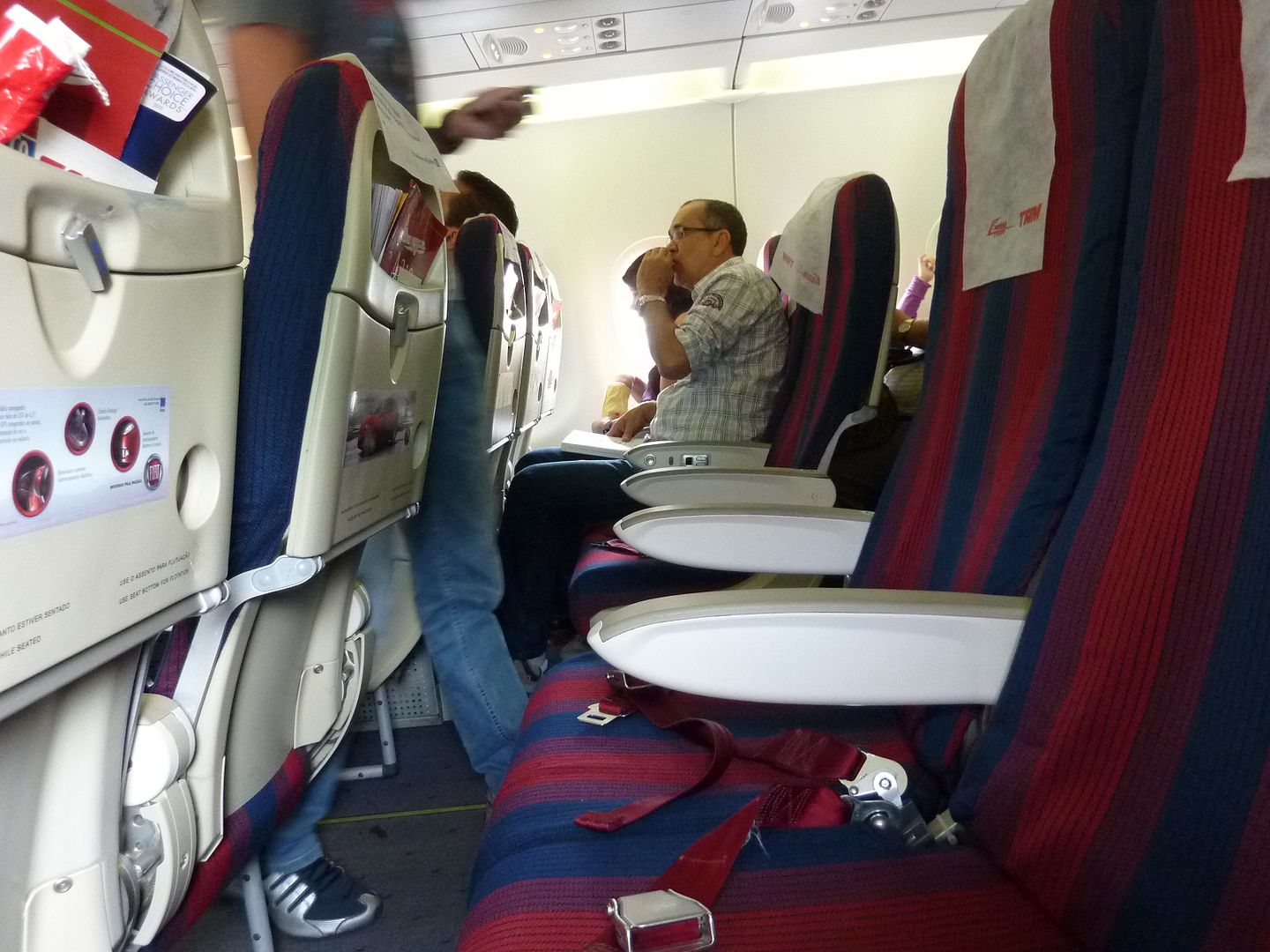 In addition I noted this machine had 2 power sockets for every 3 seats, no doubt these have saved numerous sales people by giving them power to finish that all important sales presentation.
As per my previous domestic flights, the plane soon filled up and the seats next to me were occupied. There we a few spare seats, these were all taken up by a mix of TAM aircrew,mi imagine heading home?
Push took back 5 minutes early, here are a few shots of our short taxi out to the active, as you can see, we are really part of the city here.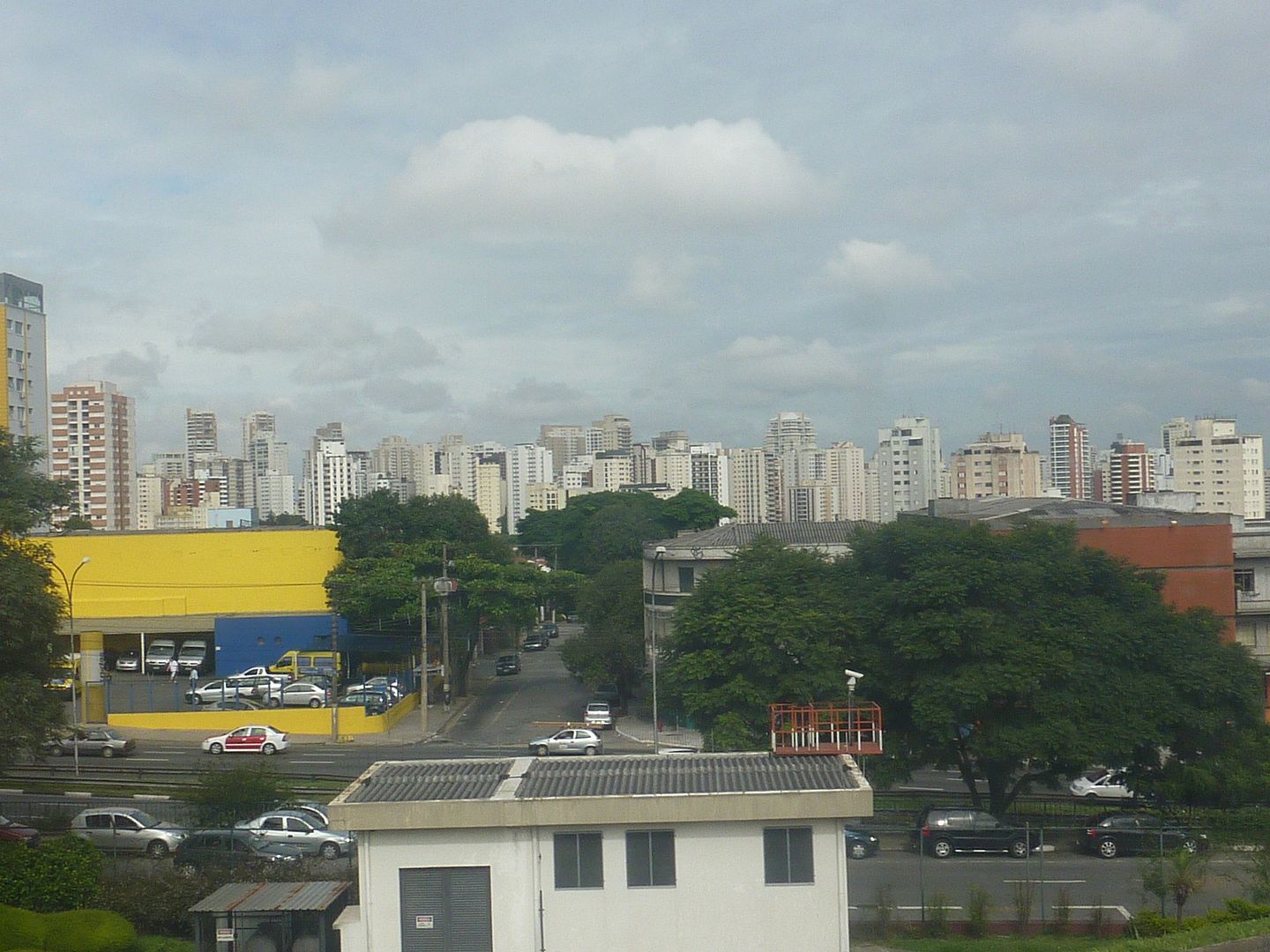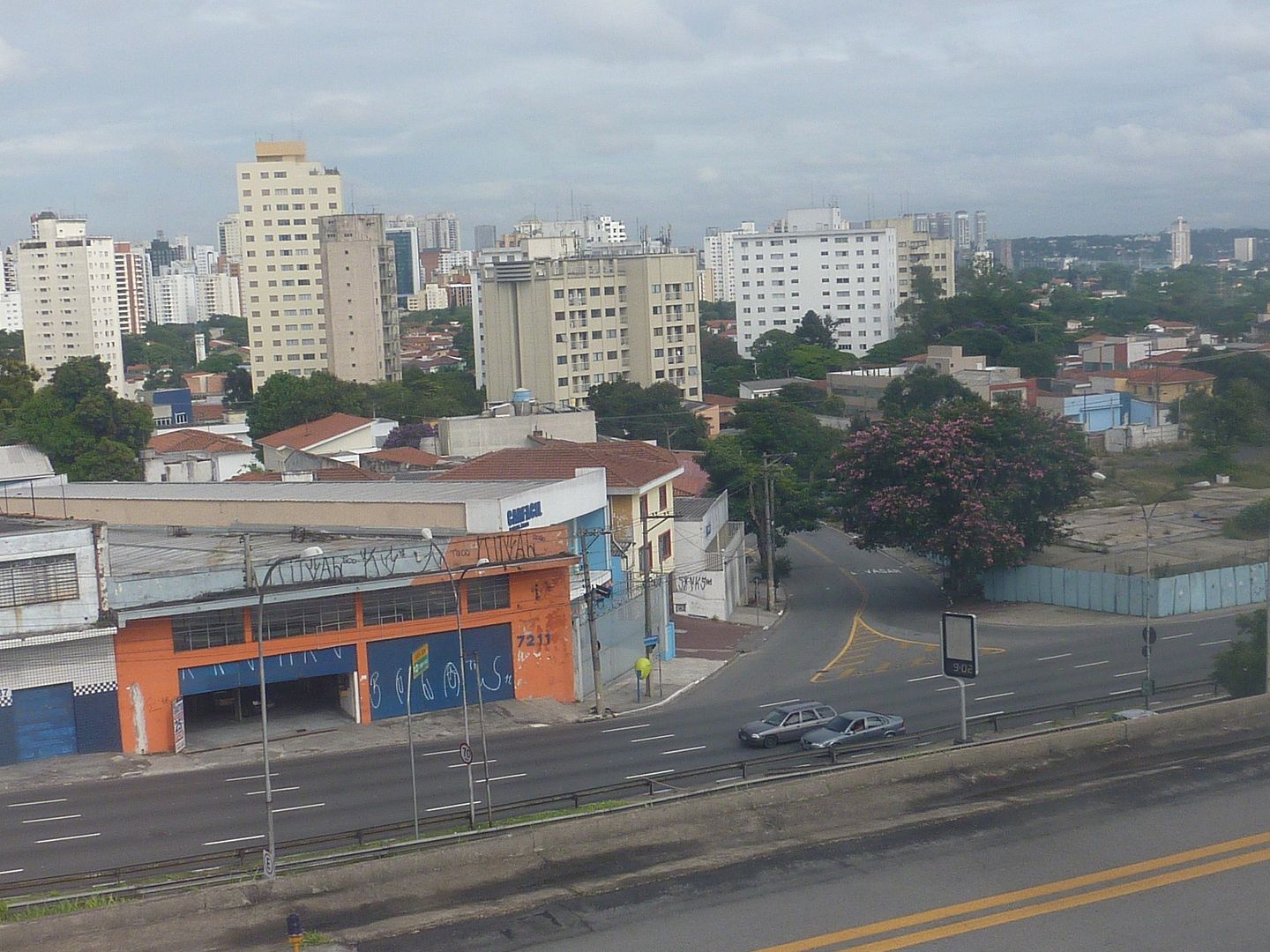 The captain said a couple of works and I mean a couple, no comments from him in English.
The safety demo on this plane was different to the last, it was made with real people in a really funky kind of 70's retro style, it was really good and made a change from the usual naff animations we seem to be stuck with these days, follow the link to watch:
http://www.youtube.com/watch?v=8FkpYJW-2NI&feature=player_detailpage
Takeoff roll was less than a minute, wheels up @ 09:03.
Today was perhaps the best day weather wise since I have been in Sao Paulo, the rain has stopped and the sun appeared to be attempting to show it's face, however as we climbed and headed towards Rio the cloud content increased.
Once released the crew served a snack box and a choice of tea/coffee and a wide selection of soft drinks, I took coffee, which was quite sweet.
The contents were a small tub of fruit, a small tub of some kind of yoghurt and the roll had cheese and ham in it, all in all not bad, especially for the flight duration. If I have one criticism it is the amount of packaging used, all this plastic in not necessary, take the White box it came in, why not use card or hand it out in a brown bag?
Some 20 minutes into the flight we began a slow descent. Nothing much to see but cloud outside.
I literally just finished the coffee and service items were cleared, descent became more rapid and we were enveloped by thick cloud, streaks of water crossed the window outside.
Almost nothing to see below expect cloud, then for a brief moment a runway, seconds later an AF 747-400, we were overhead GIG, if only I had the camera ready!
Cloud slowly clearing
Dropping down lower the clouds began to thin out a little, there you go, Rio!
Nobody on the beach yet, I suspect the rain has something to do with that.
Some shots on finals.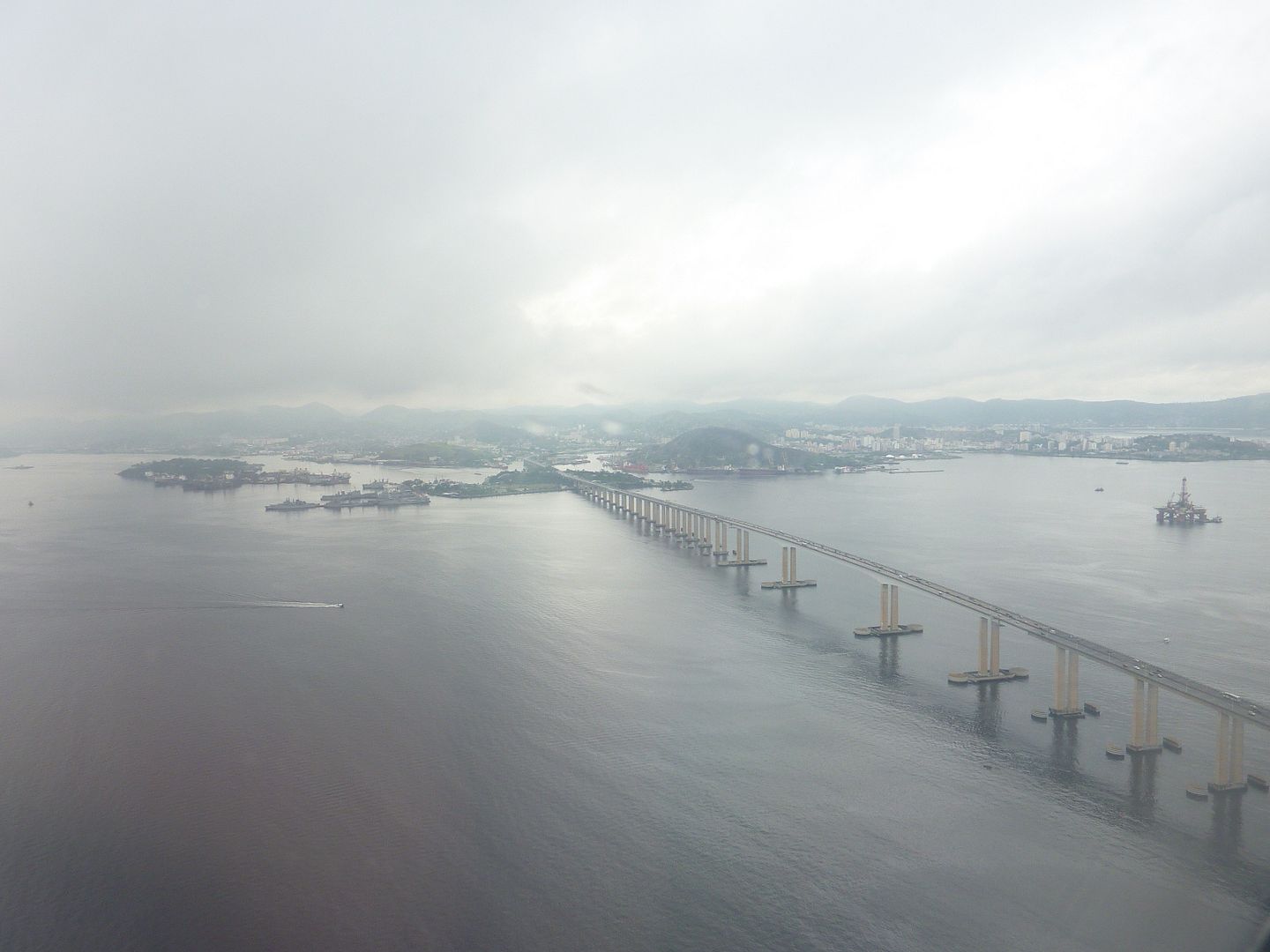 Oil?
Is there a runway?
Yes, wheels down @ 09:44, some 16 minutes early and only around 41 minutes flying time, not bad!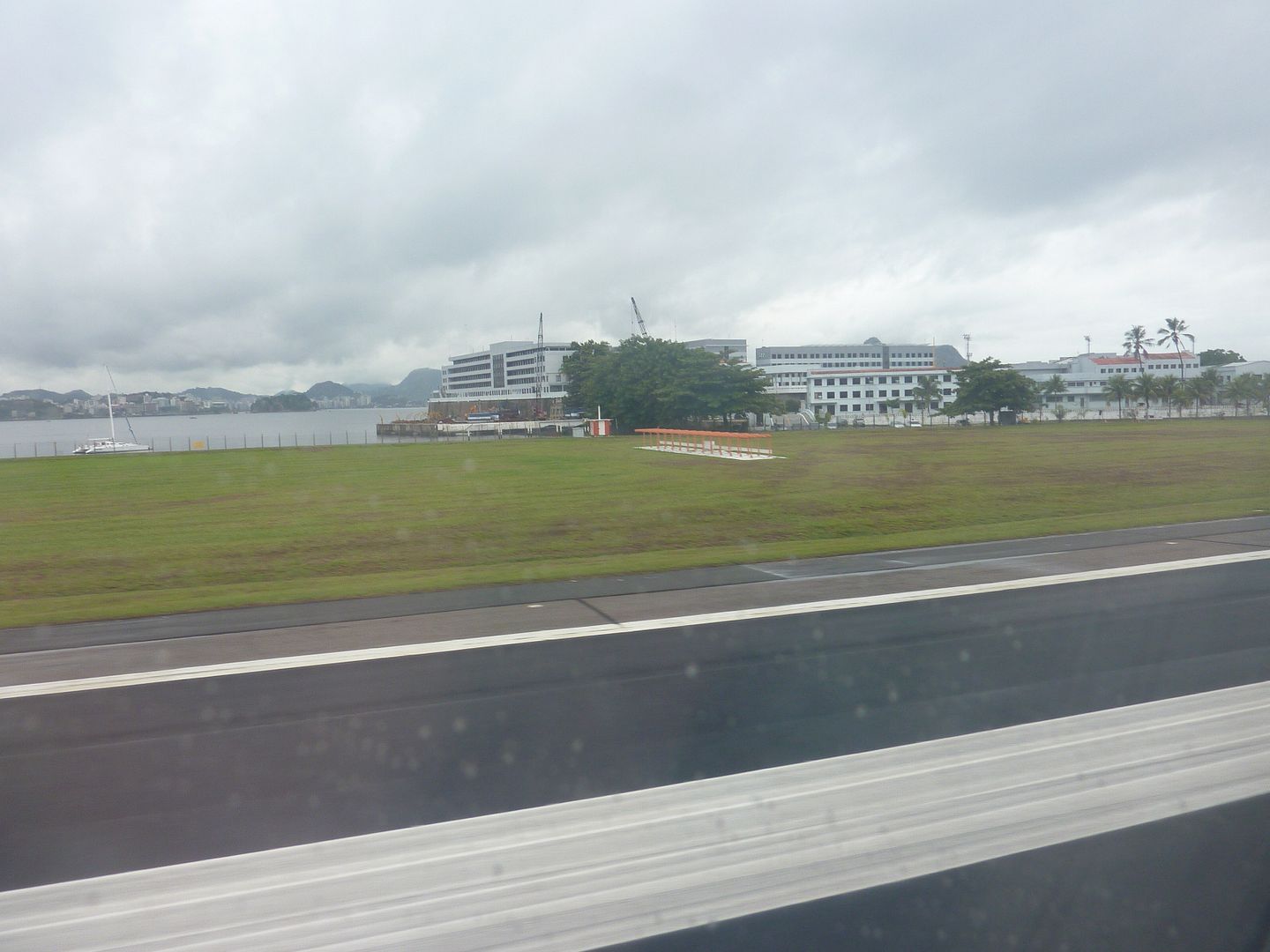 Taxi time was very short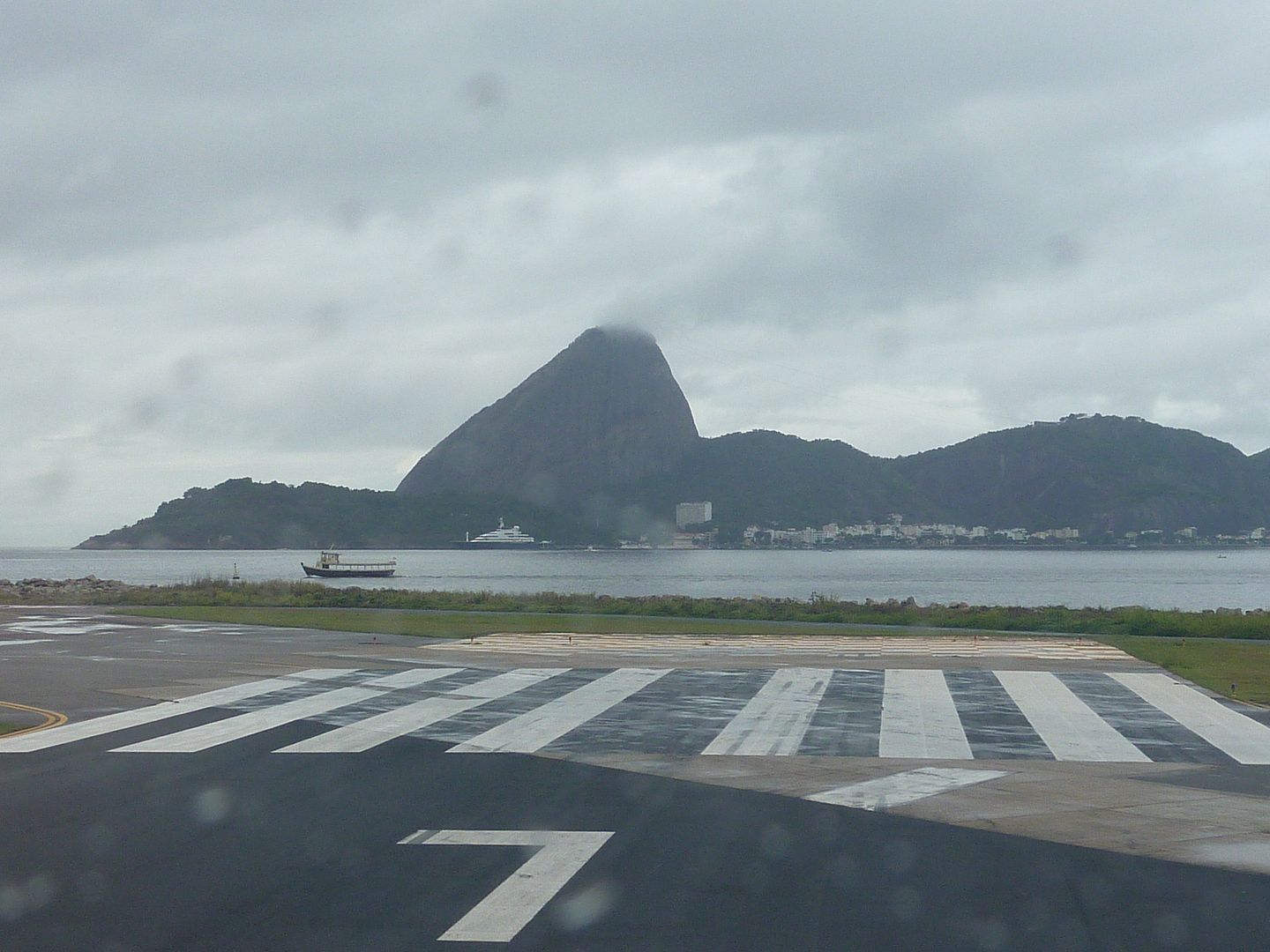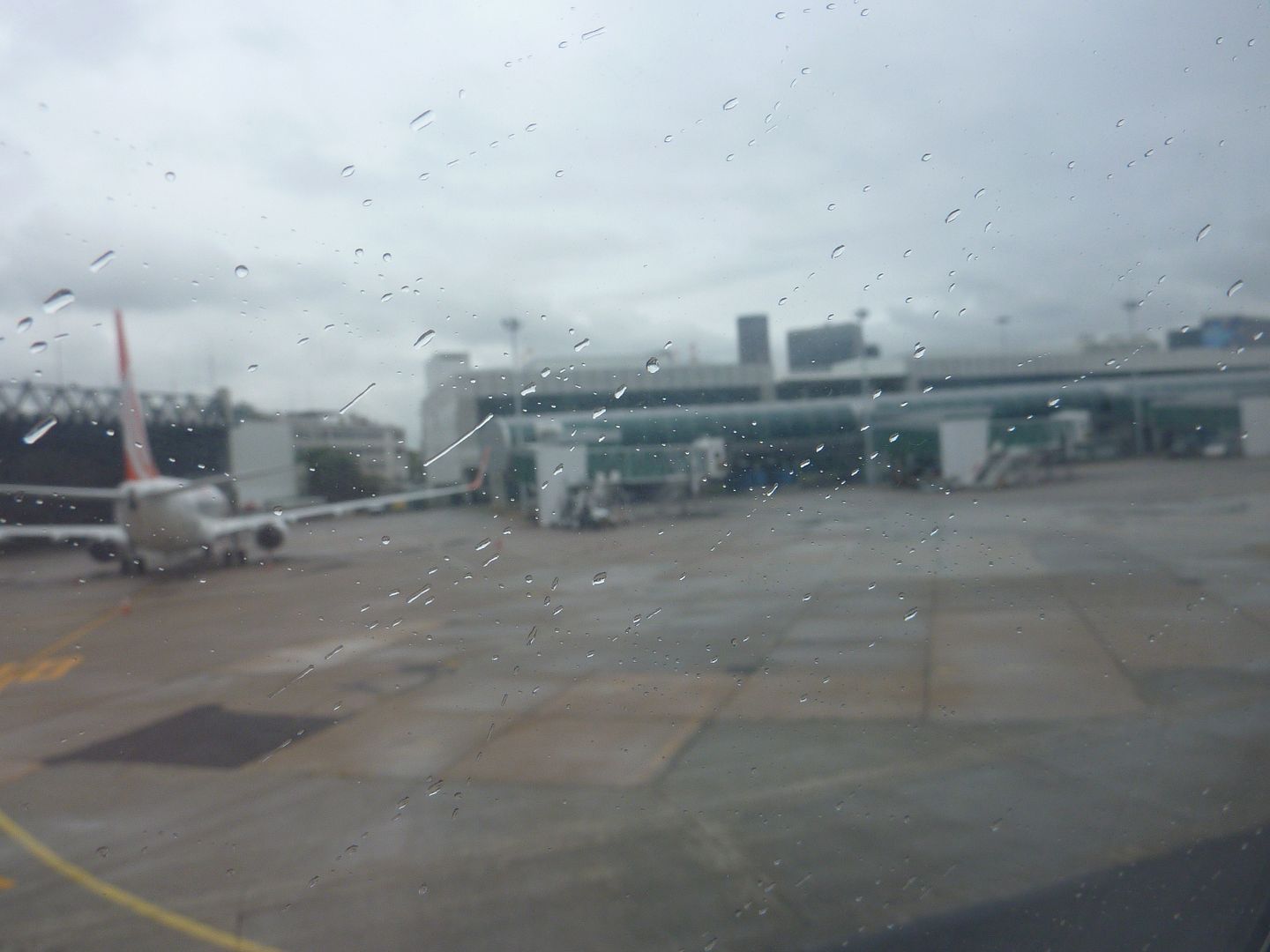 we had gate 1, we we on stand just a few minutes later.
Nice view!
Welcome to Rio everybody!
Last look at my machine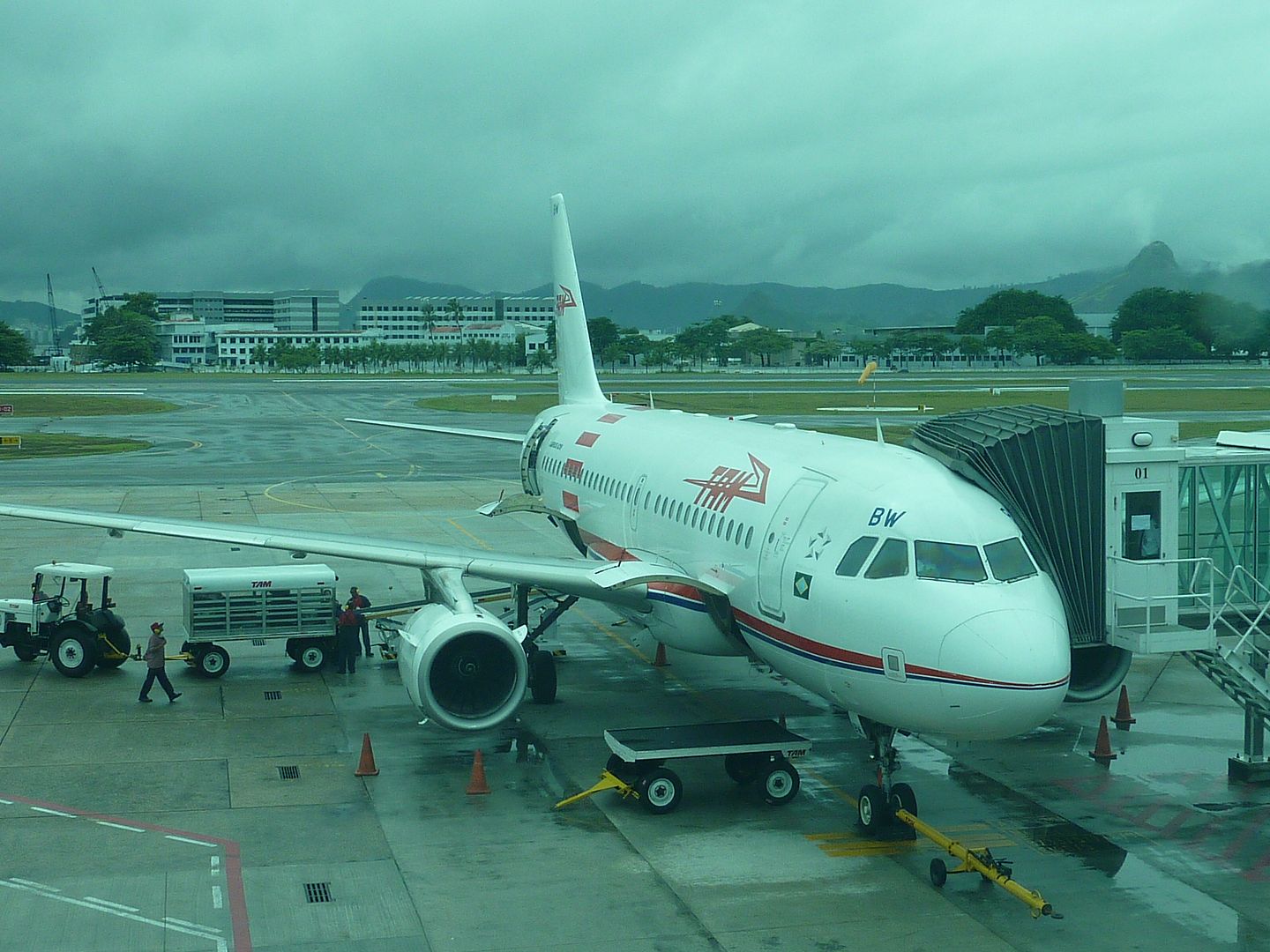 The gate area is nice and new, it appears to have been built in front of a new terminal building and the original building.
Arrivals area, note the large fans blowing cool air, it's very humid in here, the reason being it's open at one section to the outside.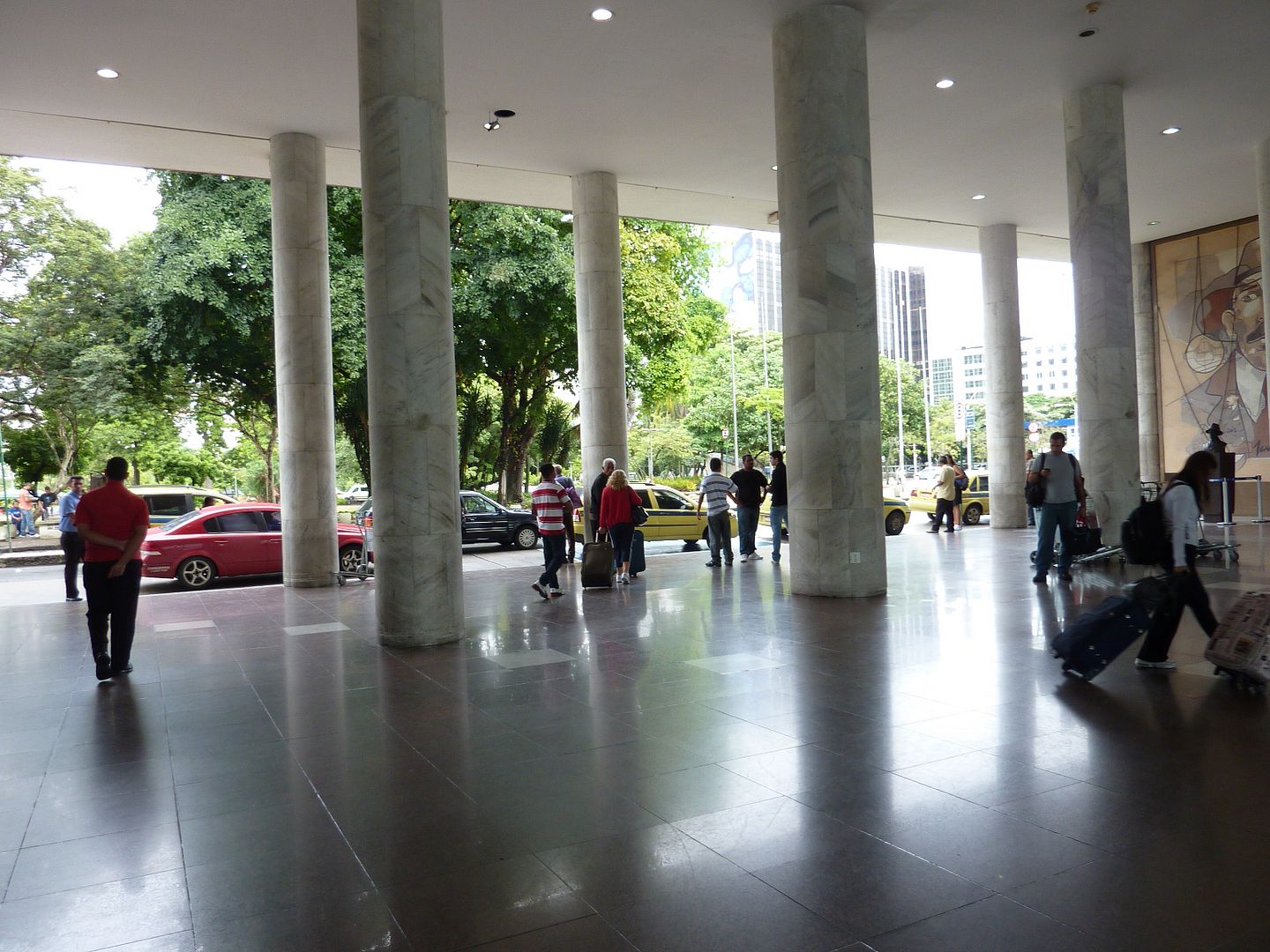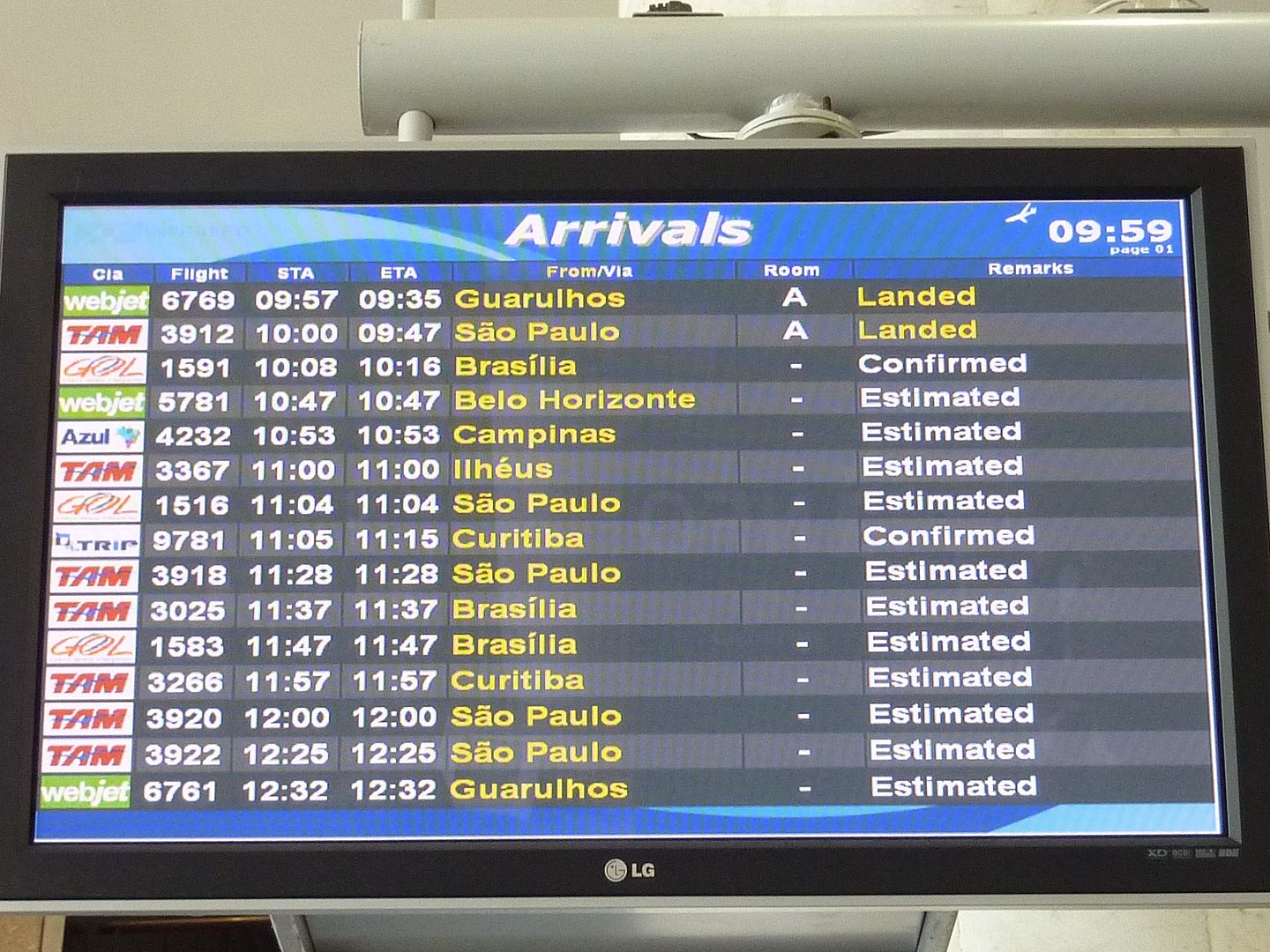 The new terminal section
From the outside, the old building looks quite Soviet in style,I could be on a street in Moscow back in the 40's.
I love the style of the building, very retro yet then are modern touches such as this glass wall offering views of the apron outside. I suspect this too was once open and passengers entered the terminal building here upon arrival from their plane, oh how I wish it were still the same today.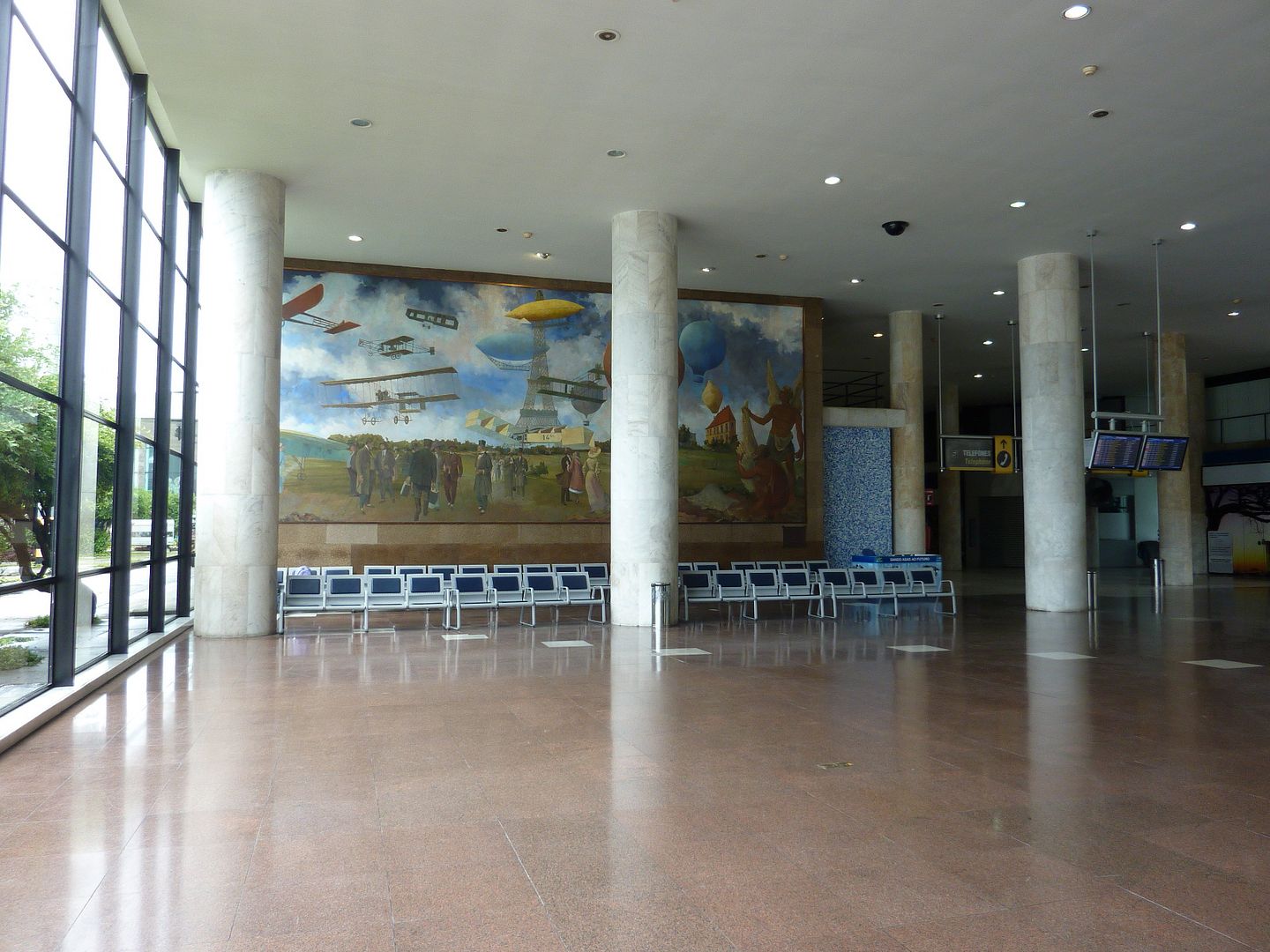 Construction on this building begain in 1936, being completed in 1947.
More terminal shots.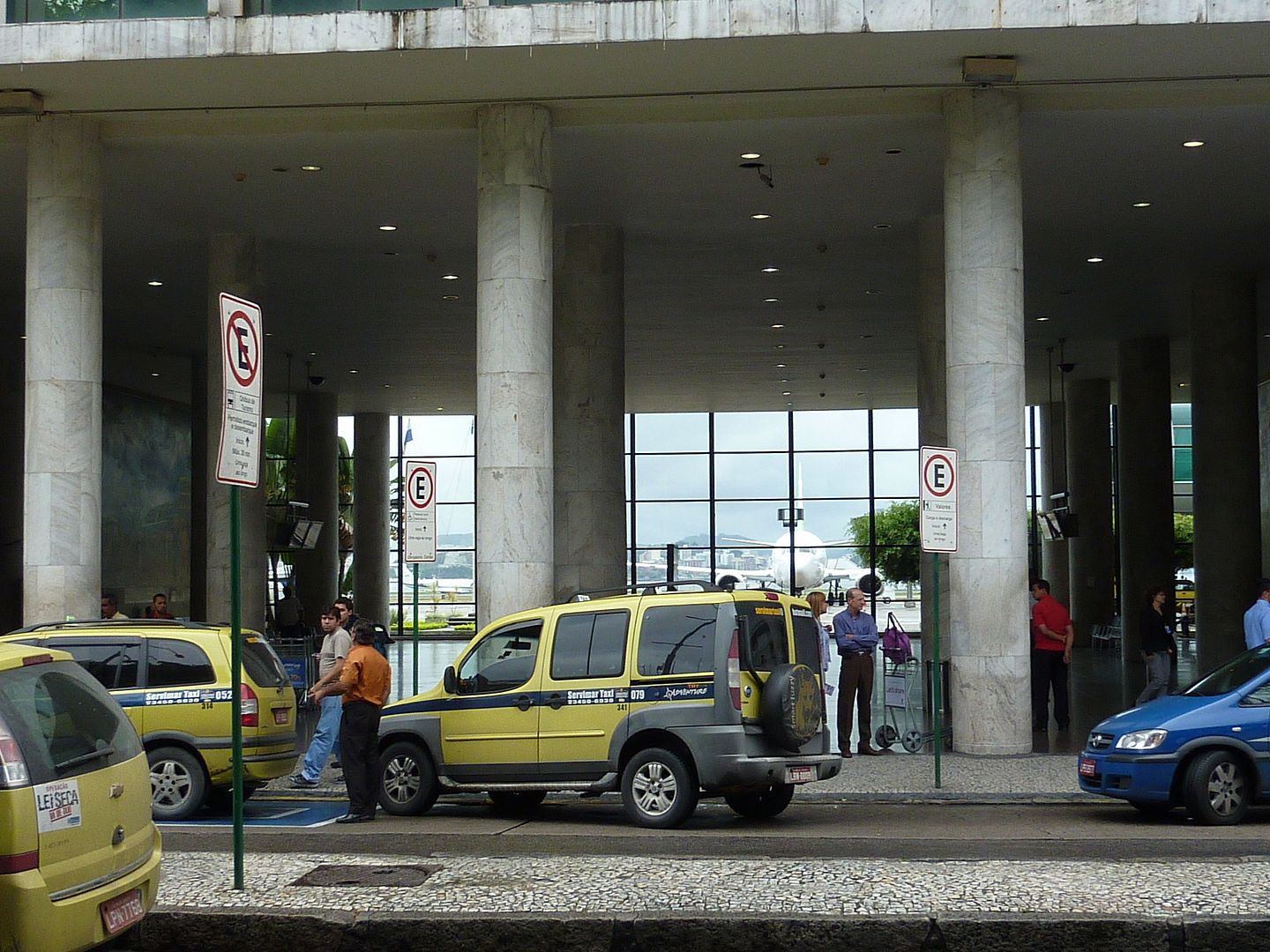 As you exit and turn left, this takes you towards the departure terminal, this is a modern affair and lacks the charm of the original terminal building.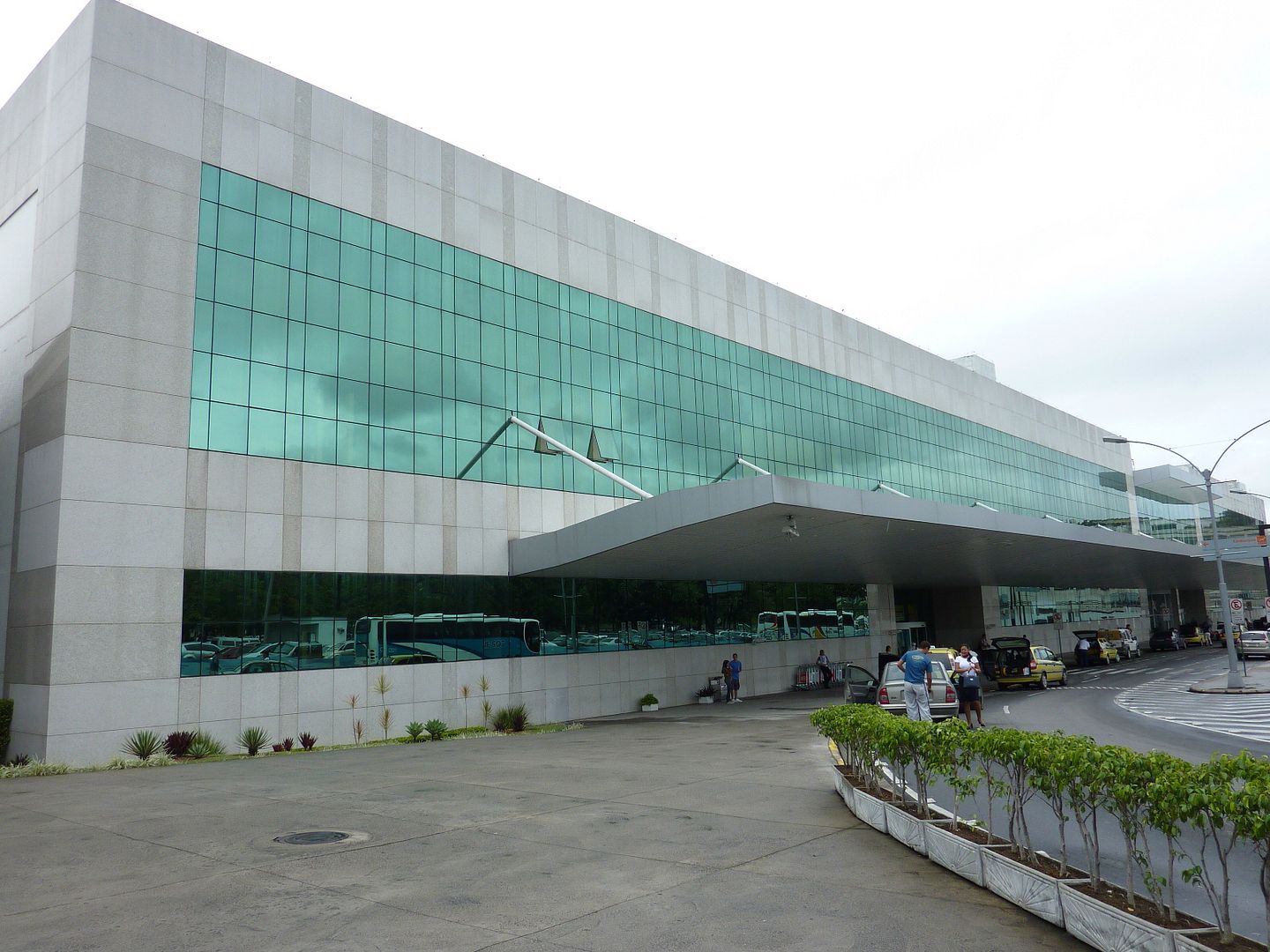 I'm sure you could walk into town in less than 10 minutes! Not today though, too humid for walking too far in jeans, it's shorts weather for sure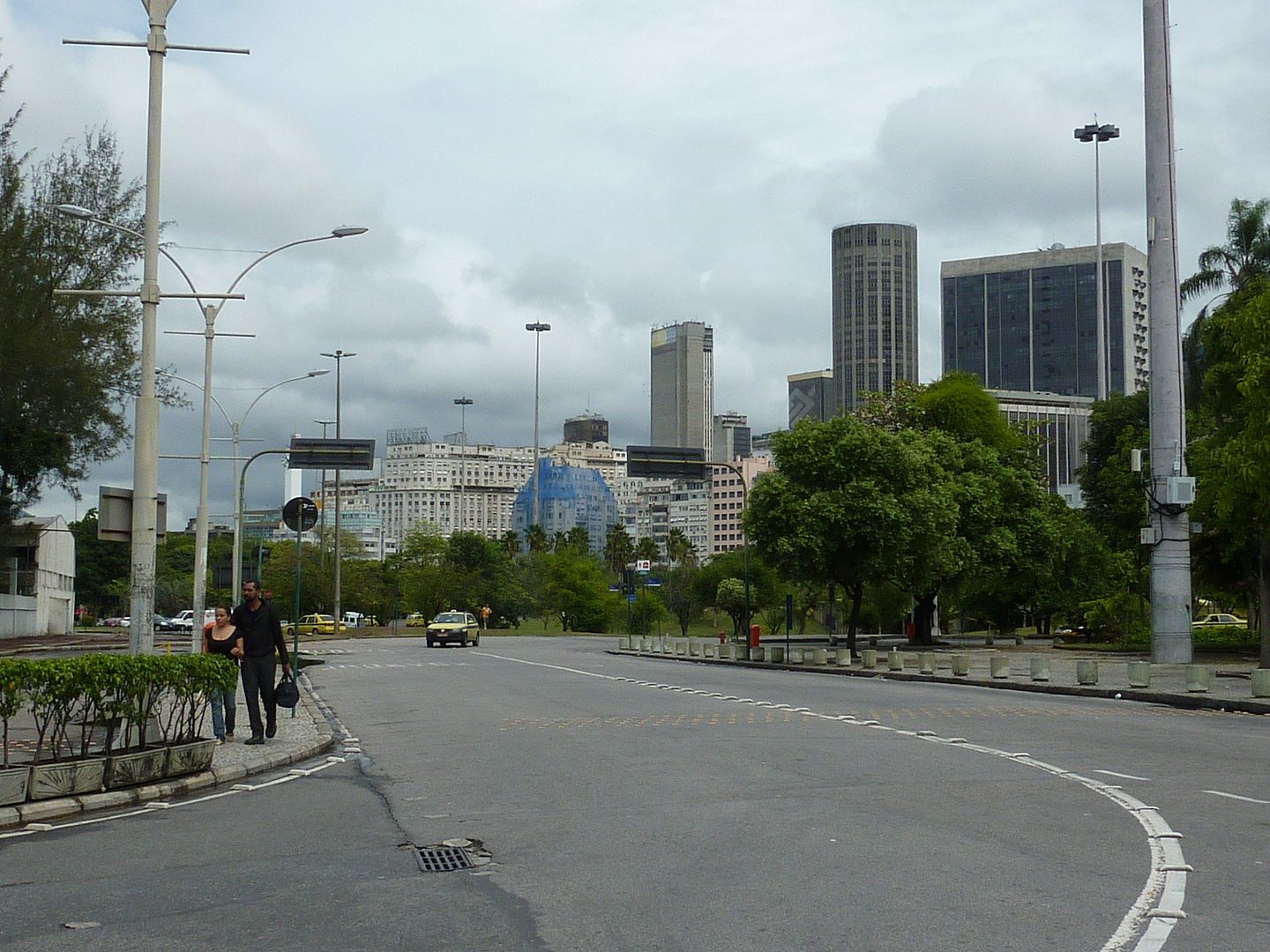 A two minute walk from the departures building brings to you to the local,Hertz office, not quite the Heathrow set up.....
and some water beyond, the views are pretty good, following the patch to get a better view of the mountain, it always reminds me on James Bond and The film Moonraker.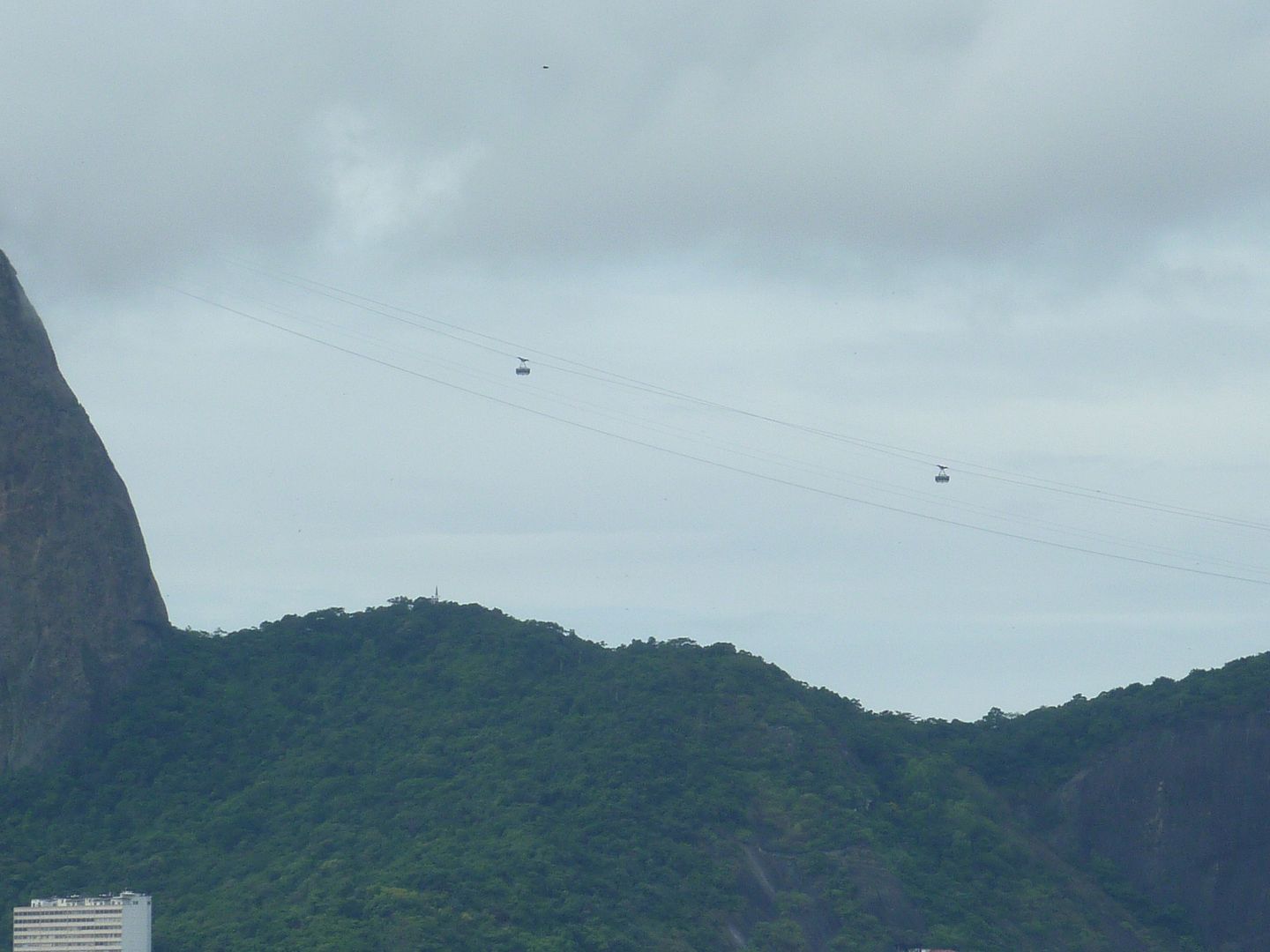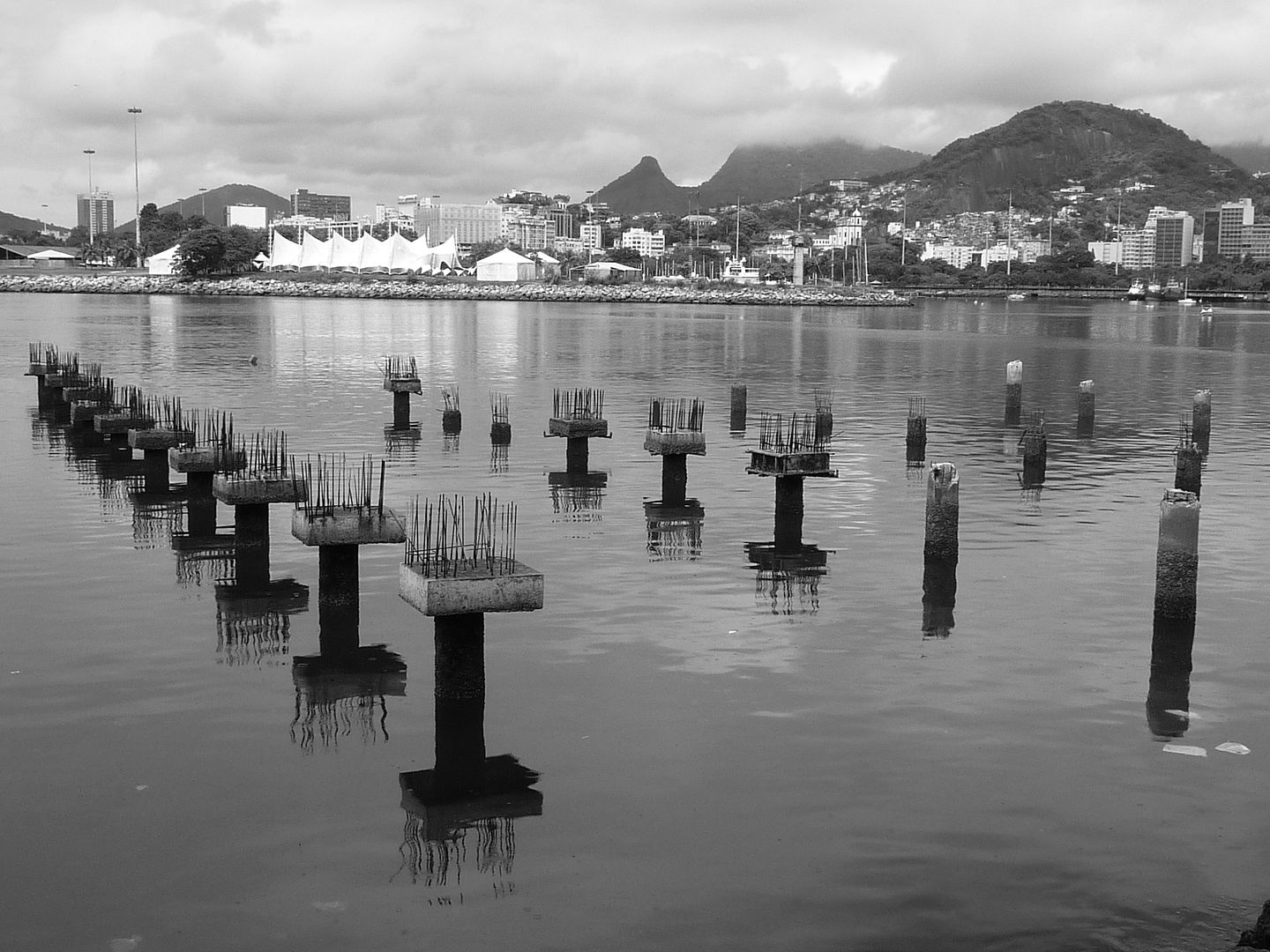 Departing Webjet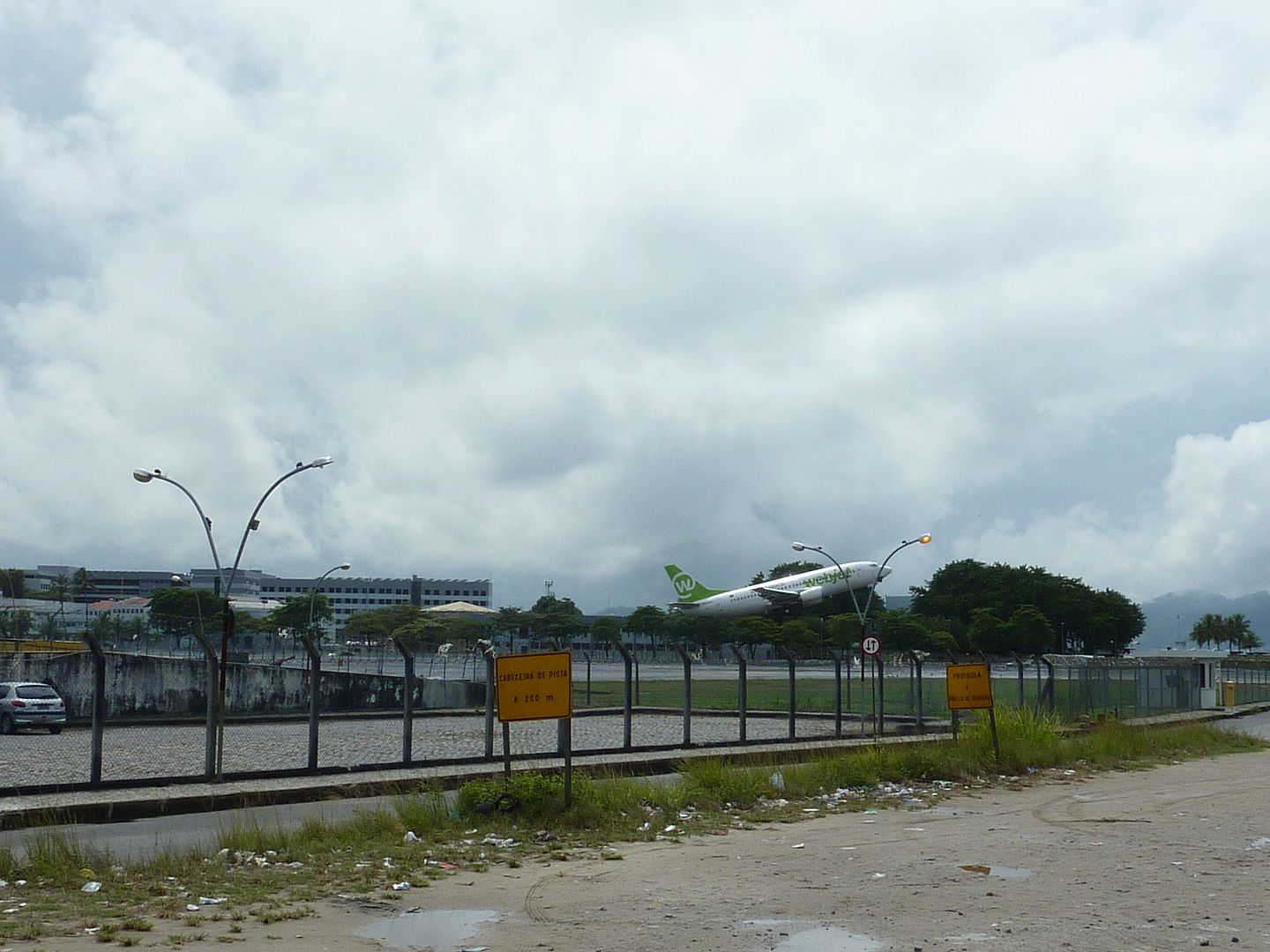 Beach
It was actually a nice walk,though the rubbish that collects in the rocks in terrible.
Walking back on the sea wall I noted somebody has built a home on the old pier.
I returned to the arrivals terminal and took a seat by the glass wall overlooking the taxi and runways in the hope of catching a new registration or two whilst writing up this report.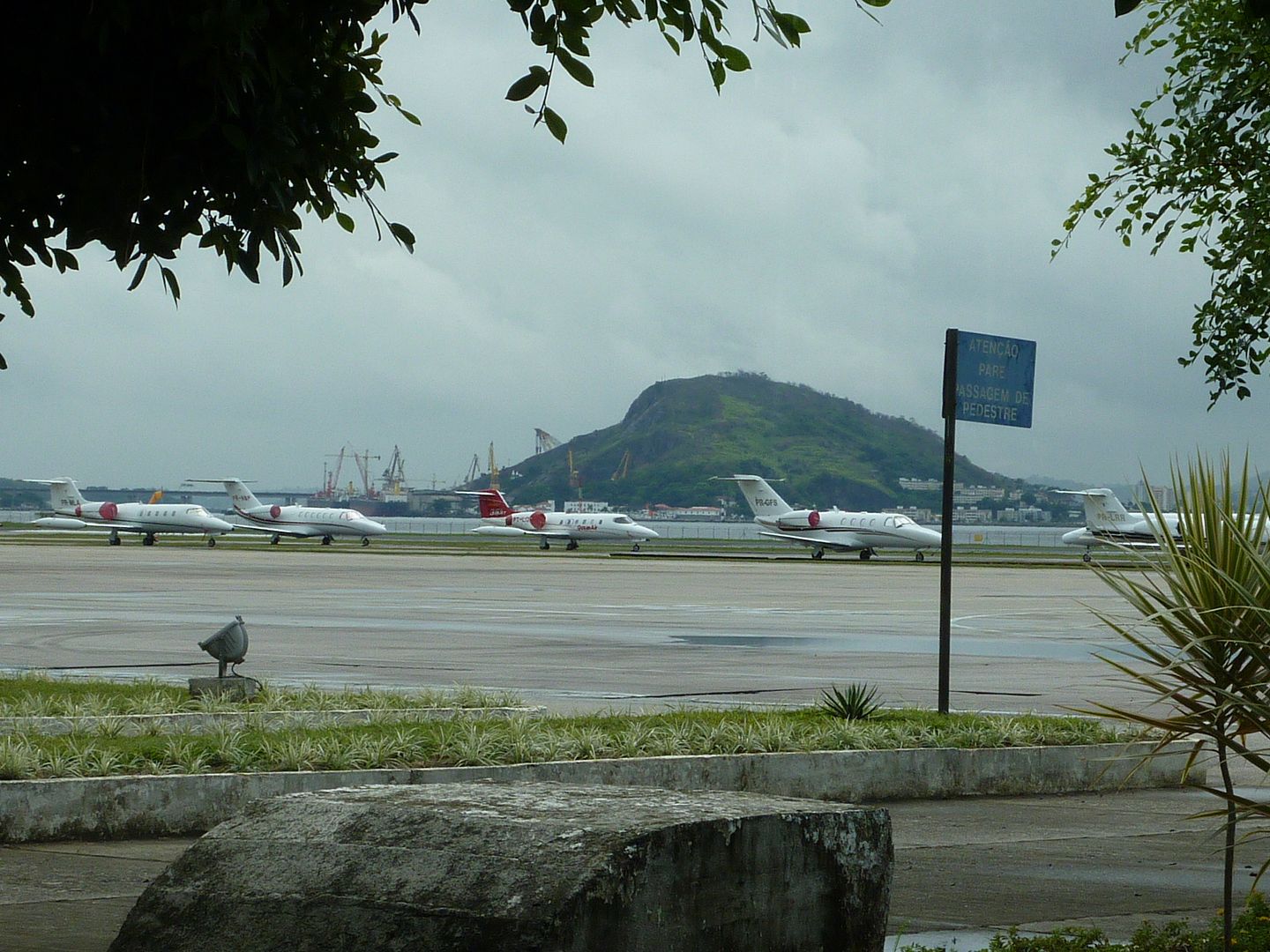 I just love the feel of this place, the high ceilings, the amazing humidity and the noise, very noisy, i suspect it echos off of the marble floors and high ceilings.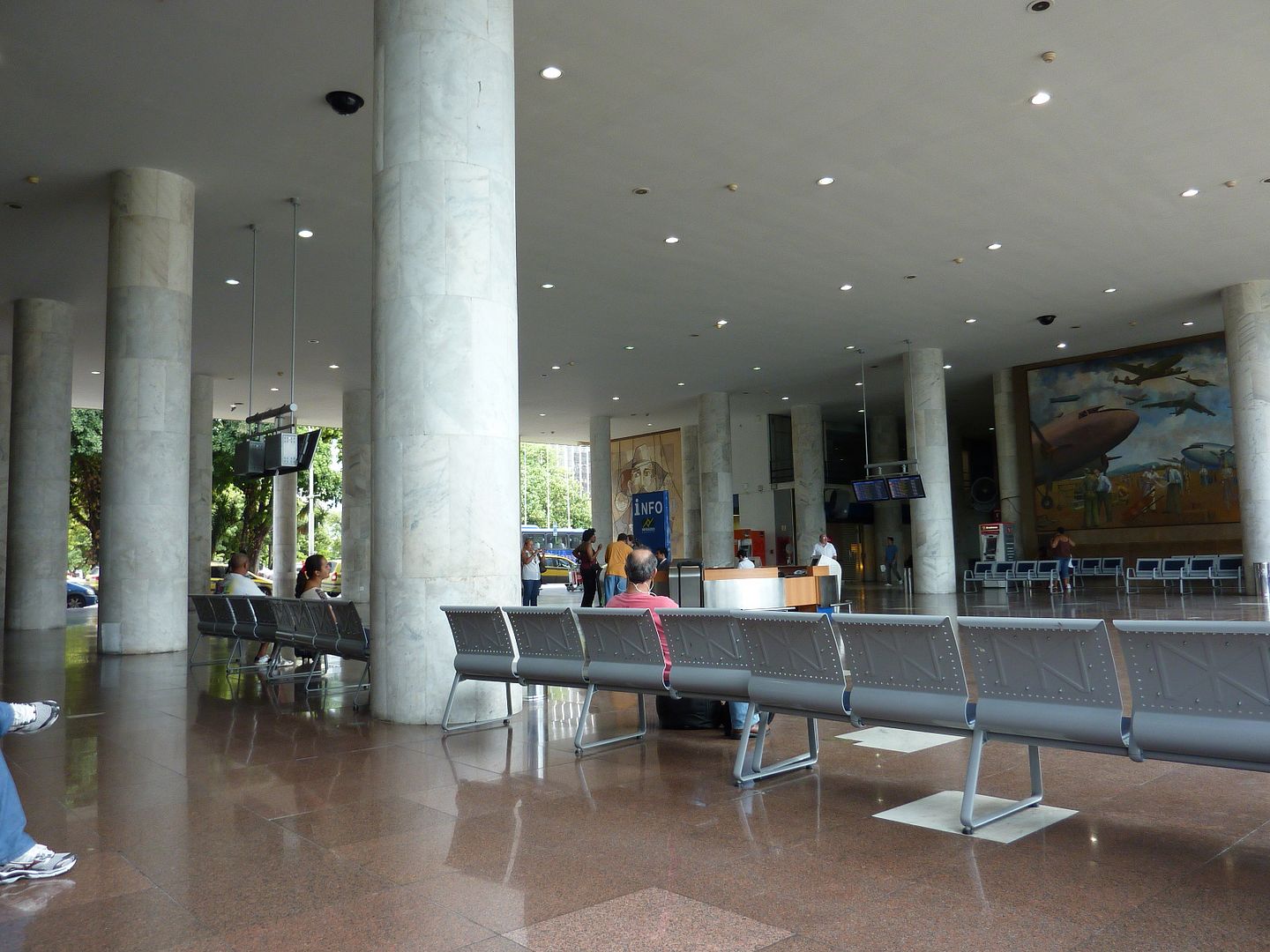 My half hour or so afforded me a Trip E170 and an AZUL E190, i decided then to head back the departure terminal.
En-route more views.
The once panoramic views from the 1st floor restaraunt are now blighted by the new glass terminal extension, sad.
A small covered walkway connects the two terminals.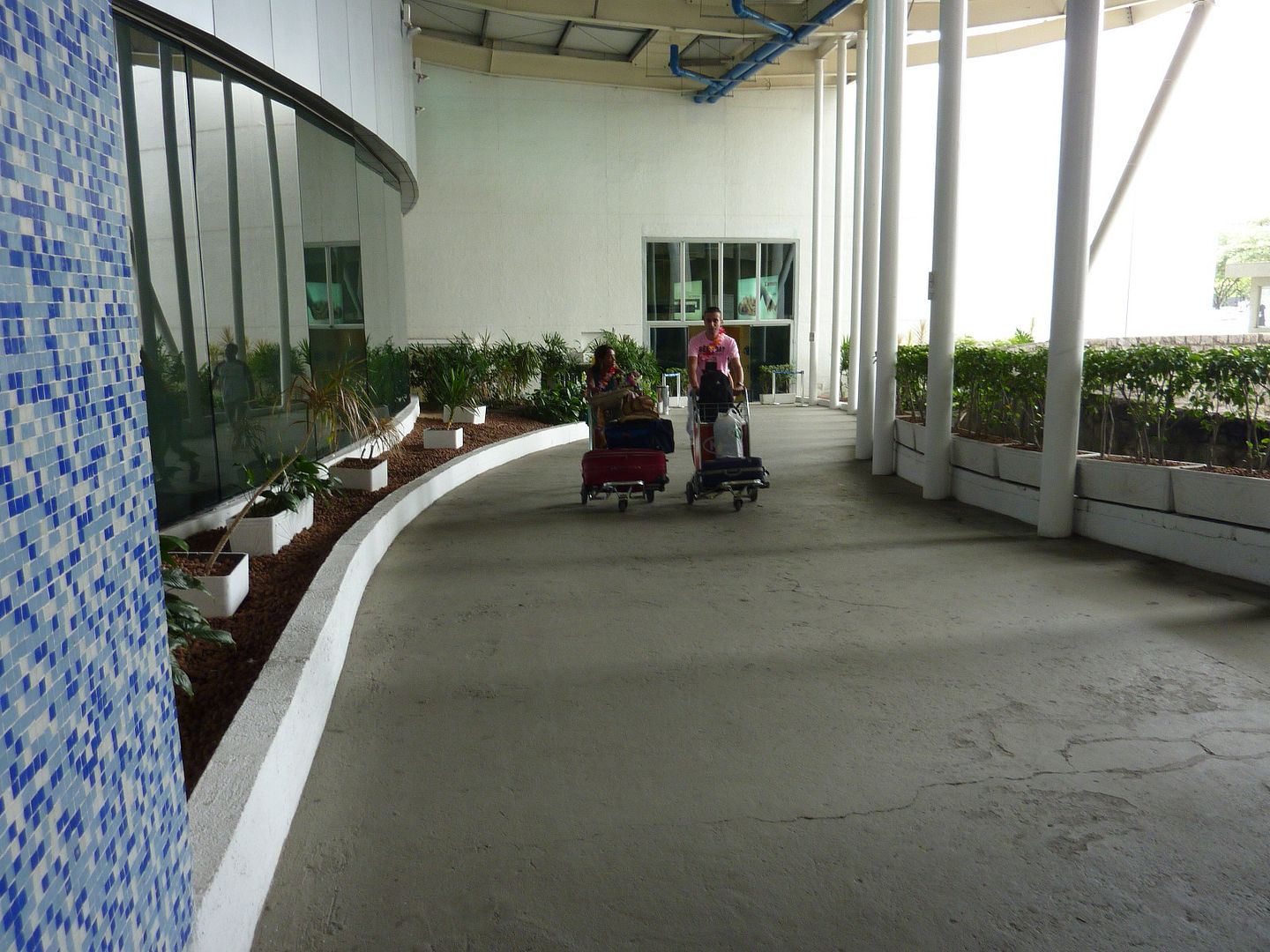 Whilst the departures terminal lacks and external aesthetic beauty, internally good use has been made of light and altogether it is quite a pleasant place.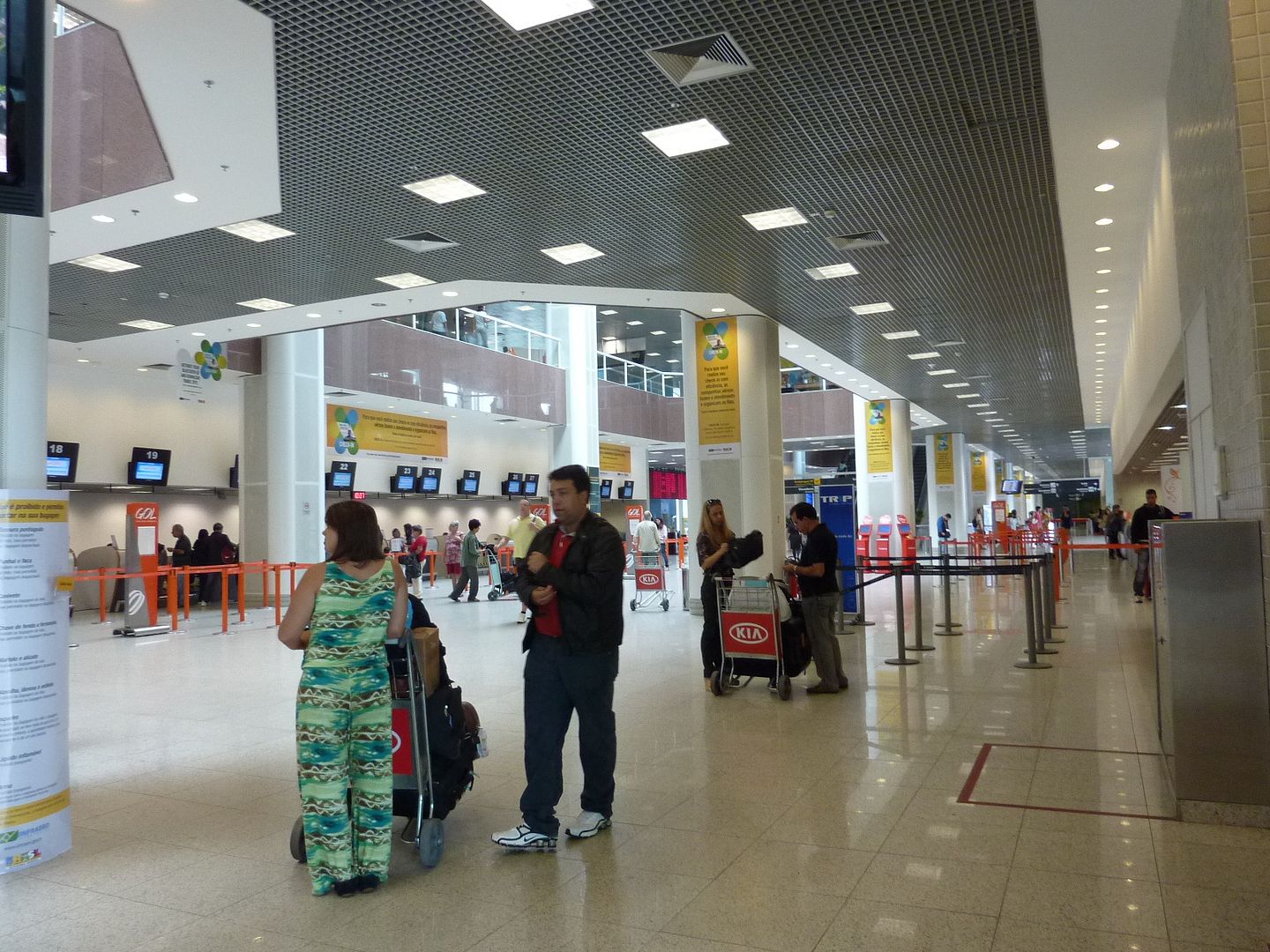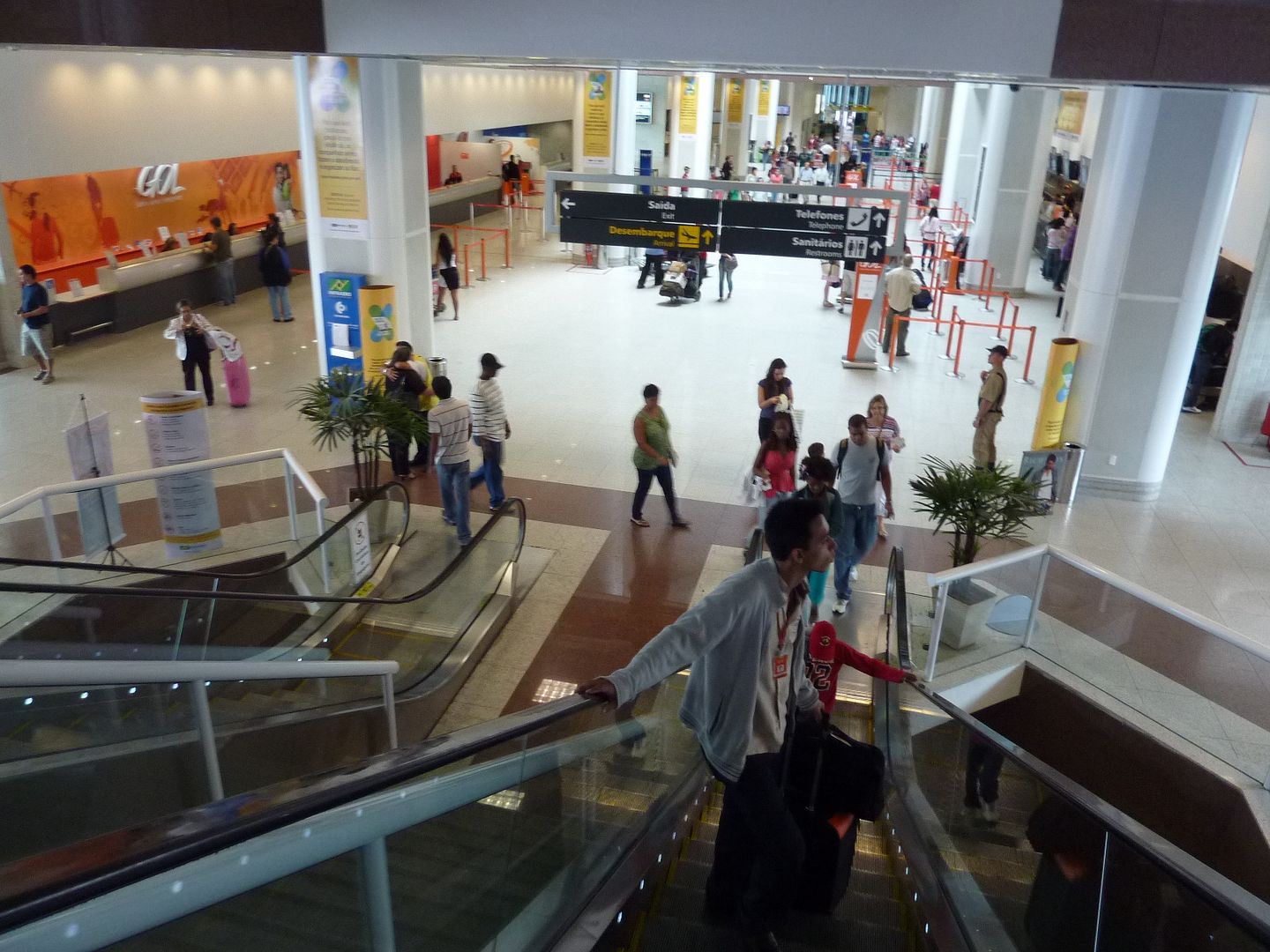 FID
Seems the second floor has not been completed yet, I imagine the external views from there will be a little better than the 1st floor, this just has limited views over the glass departure gates.
With plenty of time to kill I decide to head airside, take a look around and grab a beer.
Clearing security was again a breeze, 5 machines and all manned, I had the choice of them all being the sole person there at that time.
The gate area is open and bright, as you would expect with so much glass, though note it is heavily tinted to keep out the sun.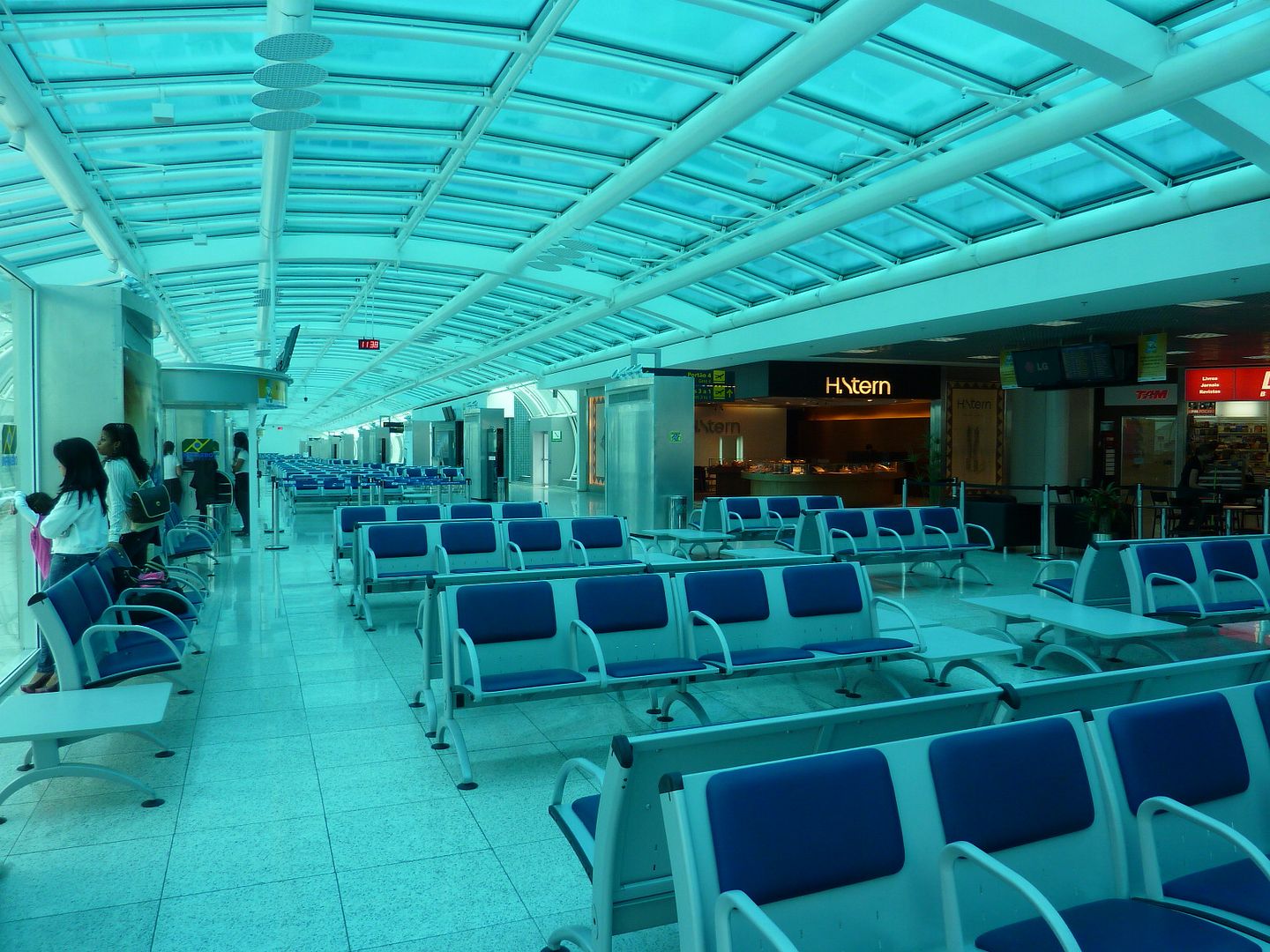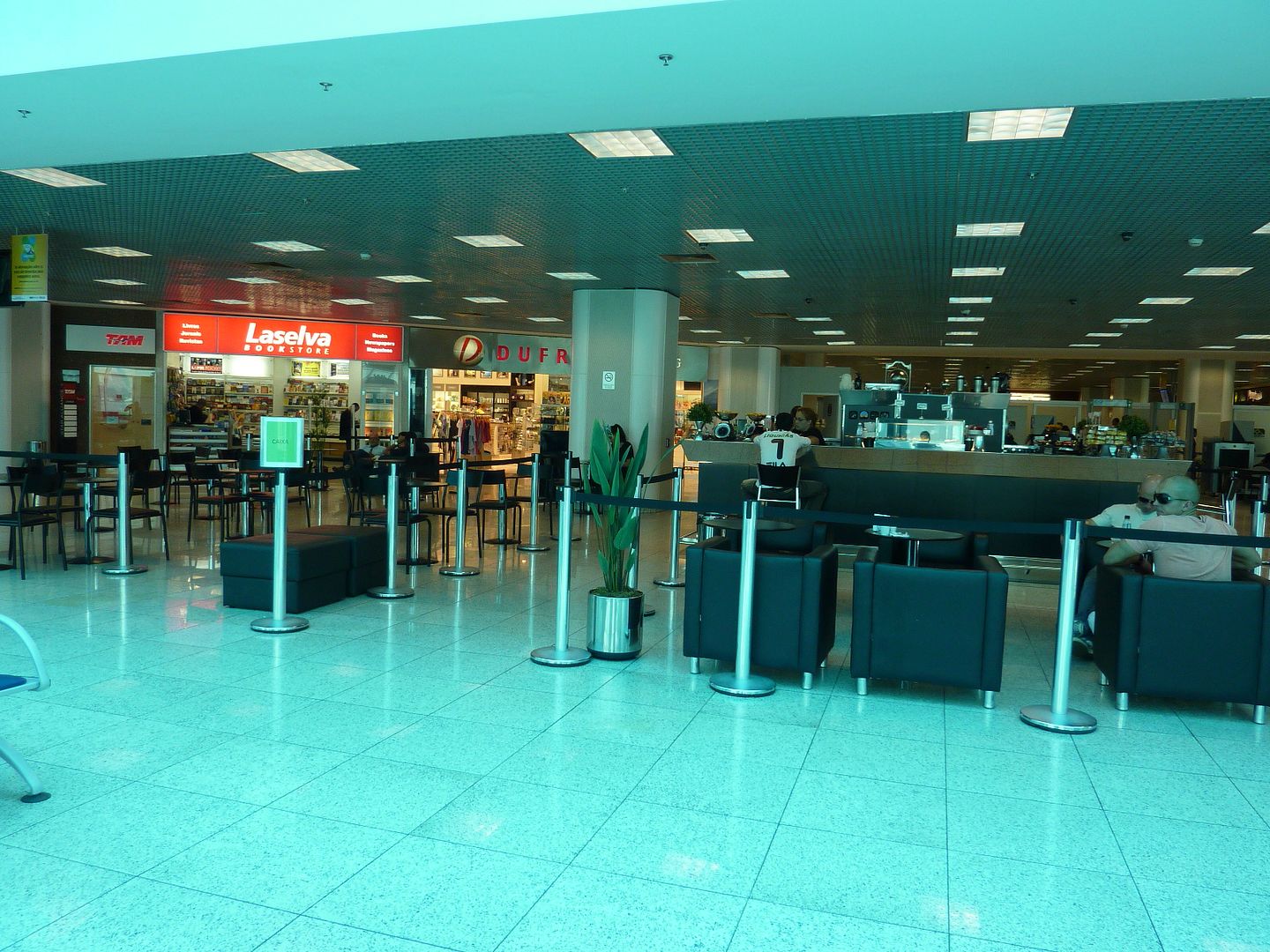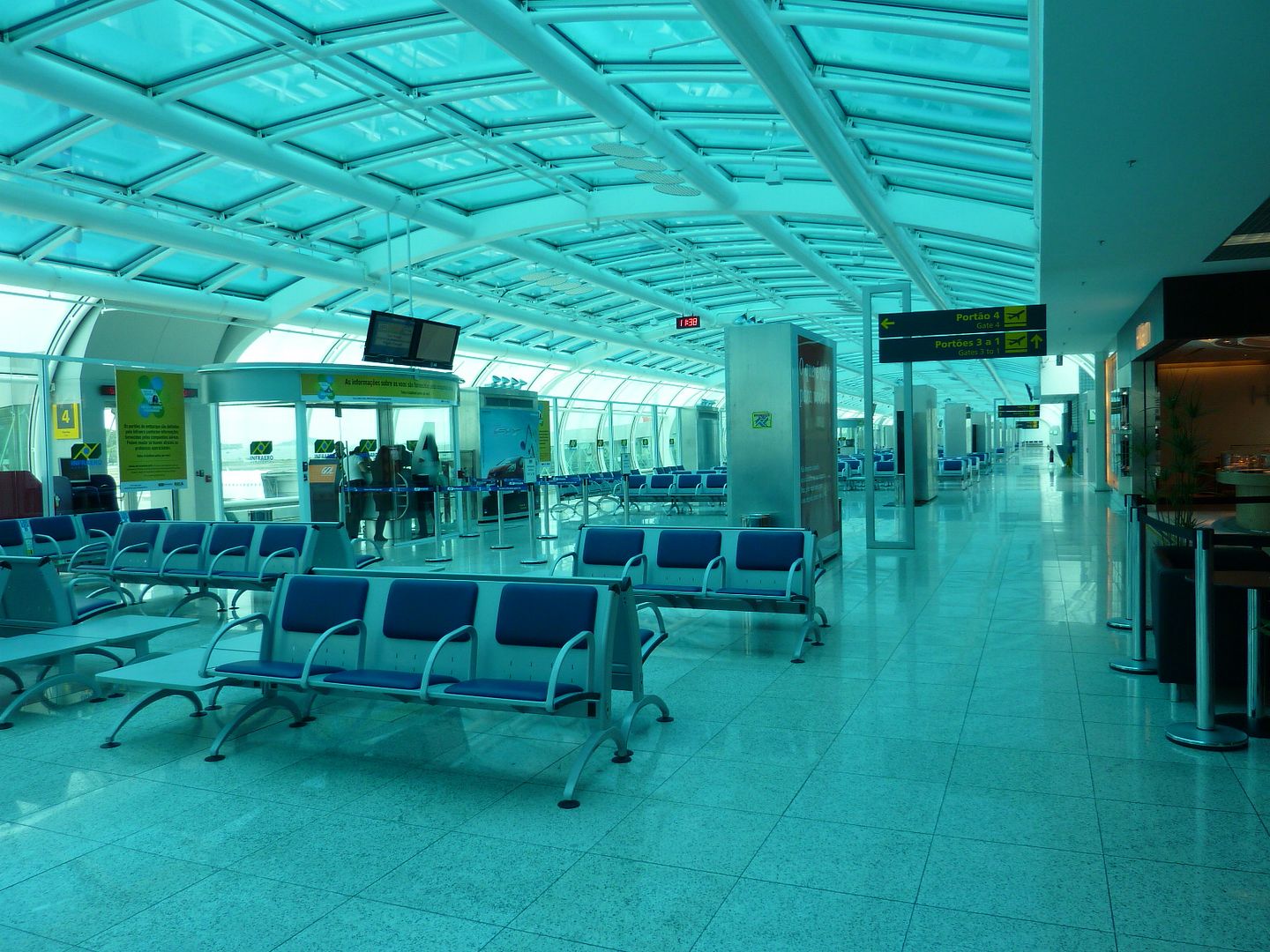 Passing traffic
Another look at the new terminal, this from airside.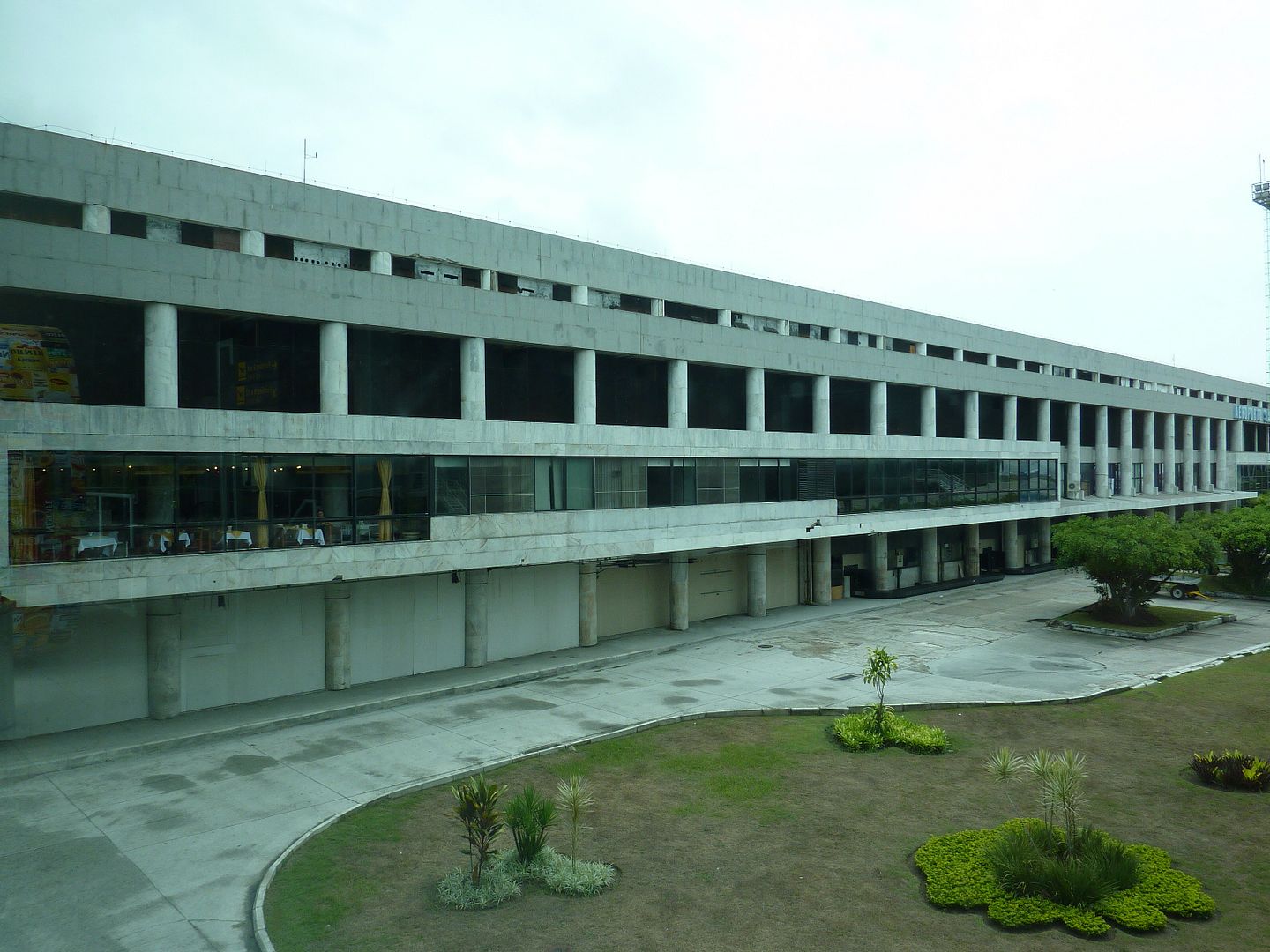 The old building, oh so grand and now looking a bit tatty, it's a great shame this was not refurbished and upgraded rather than build the new terminal and gates,that said, I suspect it's now not big enough given the huge climb in passenger numbers since it was built.
Bussing despite empty gates.
GOL landing on the bridge!
Word of warning, the airside cafe does not sell beer or any form of booze, I had to settle for a Coke Zero, shame, had really been looking for a cold beer too.
06-03-2011
JJ3929
SDU-CGH
A319-132 PT-MZB Built 2009
Seat 2F Economy Class
1st Flight on this aircraft, 87th A319 flight
Sch Dep 13:15 Sch Arr 14:07
Act Dep 13:11 Act Arr 14:04
View Large
View Medium


Photo © Ricardo Hebmuller
My plane with the the other logojet passing behind
Boarding started at gate 3 at 12:54, despite passengers being lines up in the respected boarding process, this for some reason was not enforced and as a result I board among the first 10 or so passengers, this despite me being in row 2.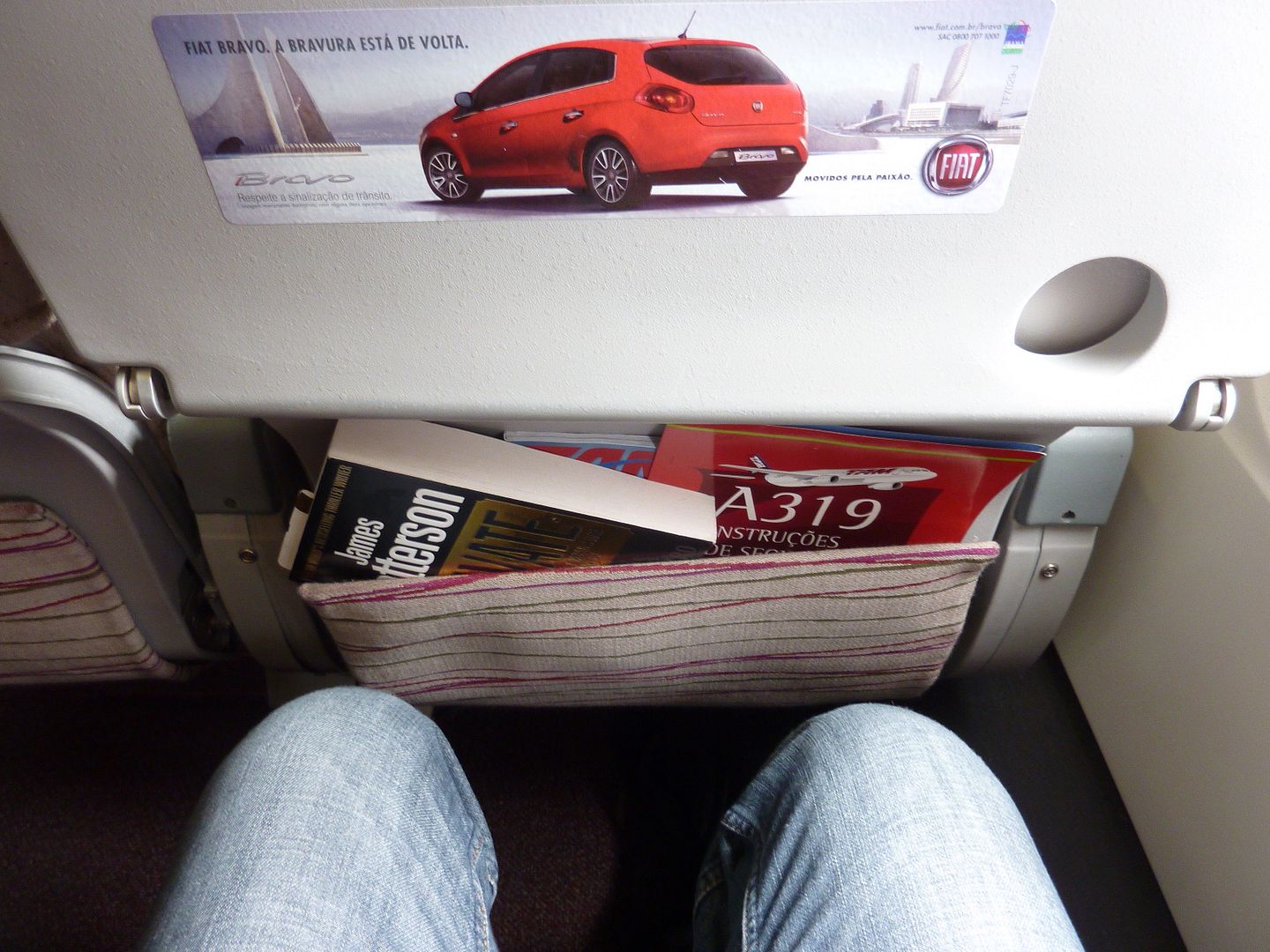 It was evident this flight was not quite so full , at one point I had both seats next to me open until deadheading TAM crew member took 2D, oh well, at least the middle seat was still empty.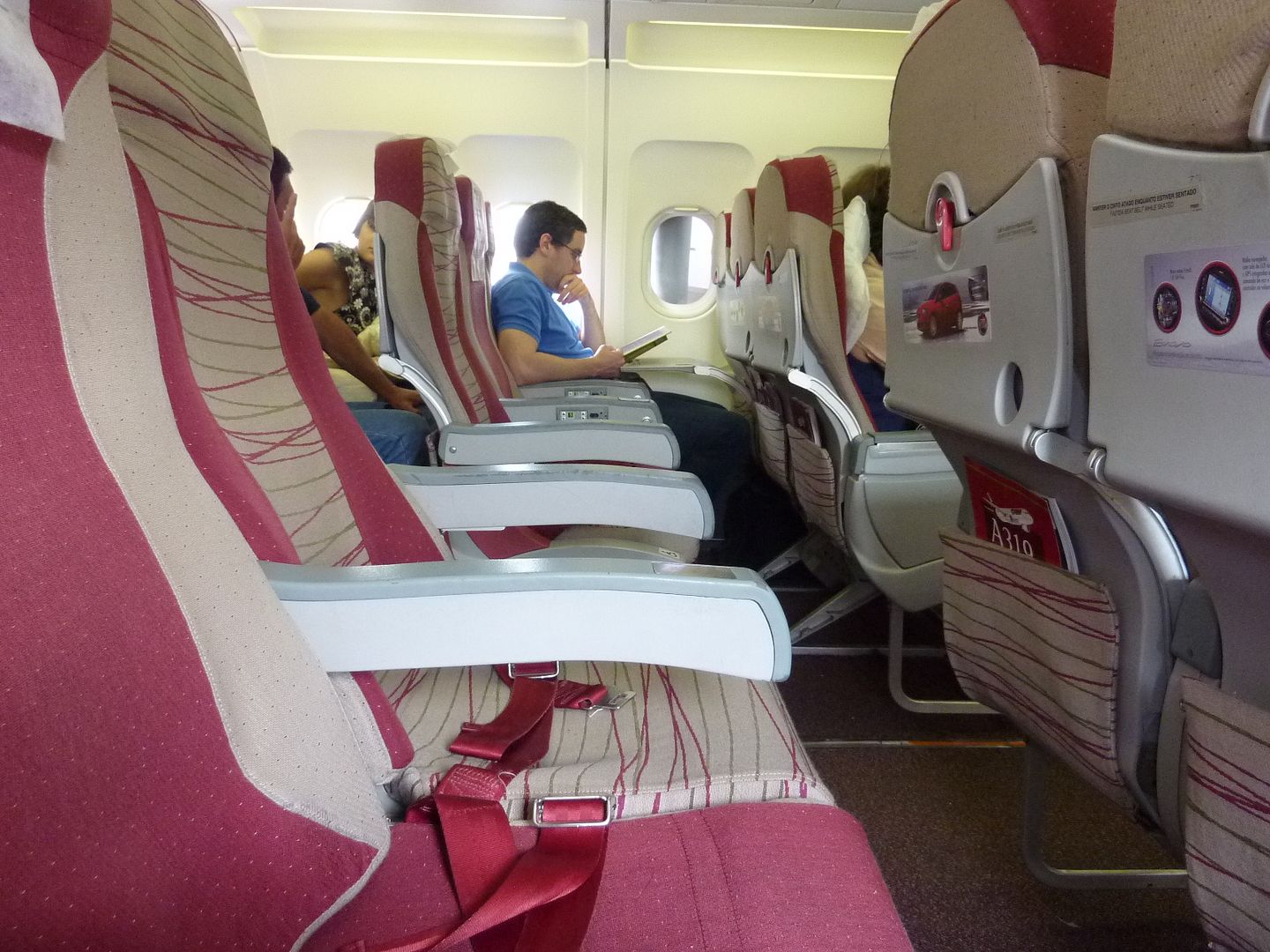 View outside
Push back was early by 4 minutes and the safety demo was done manually in Portugese, no repeats in English.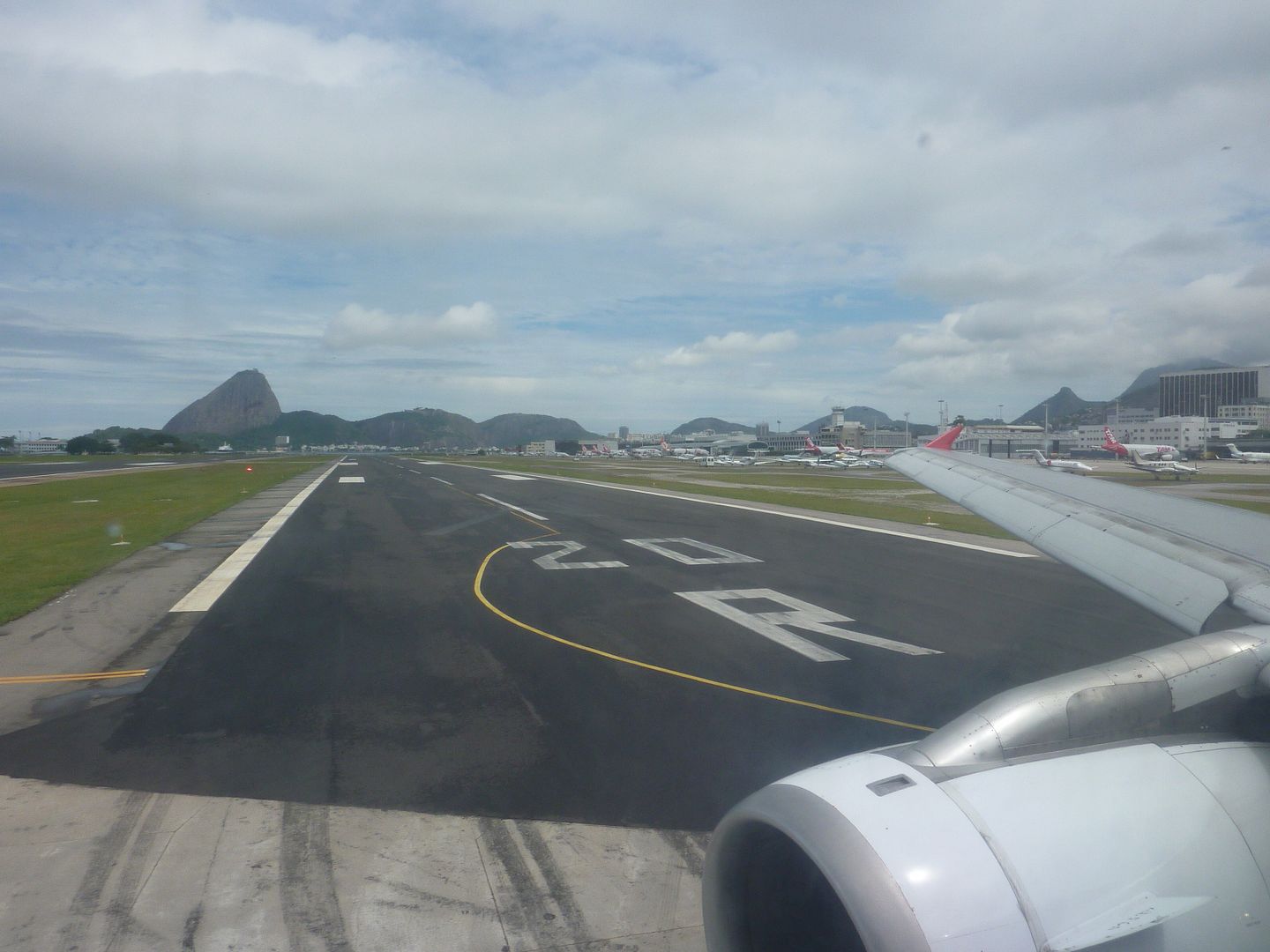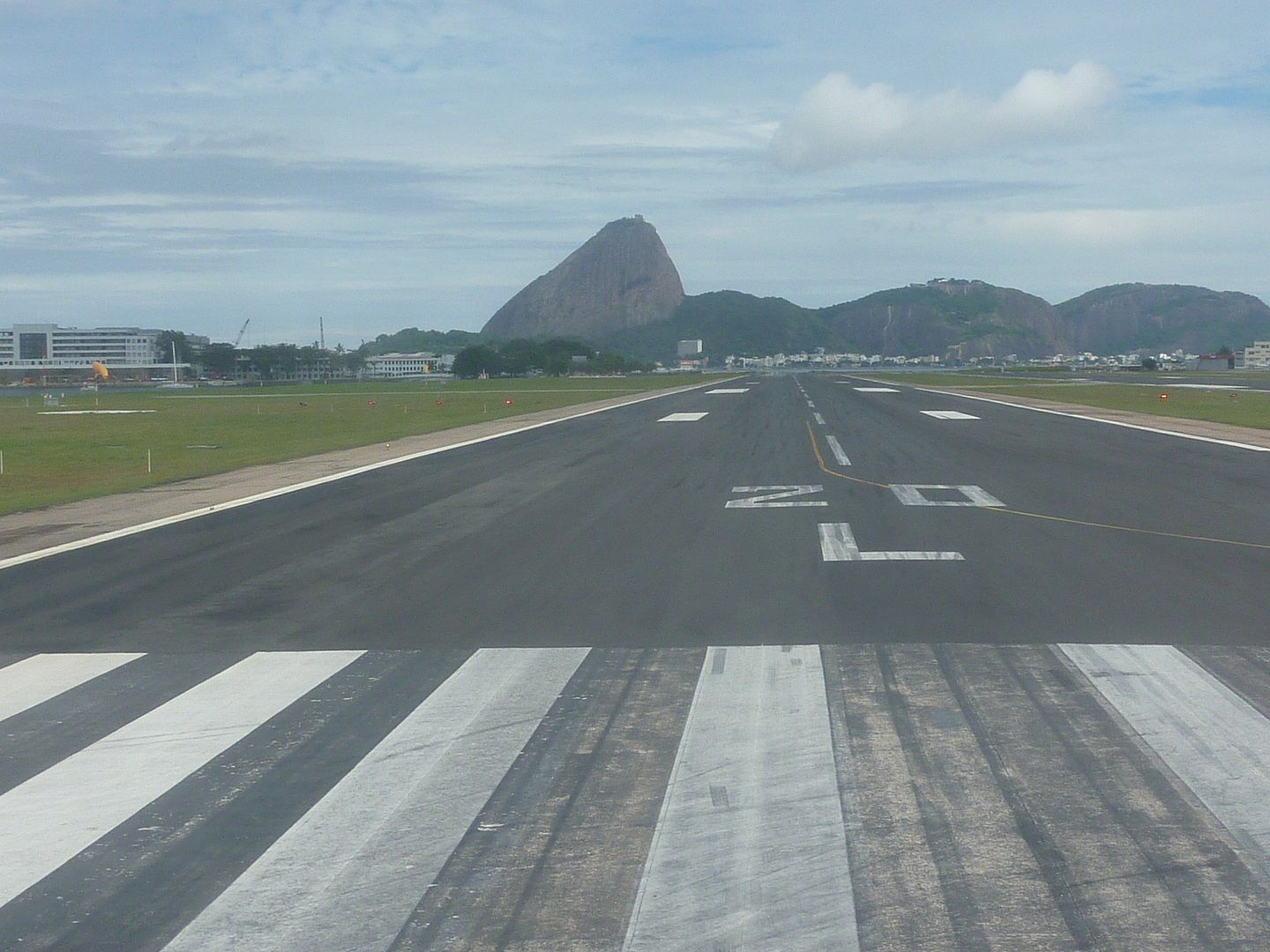 Taxi was quick, no waits and we powered down 20L towards the mountain, wheels up @ 13:17, followed by a sharp left hand turn to avoid the mountain.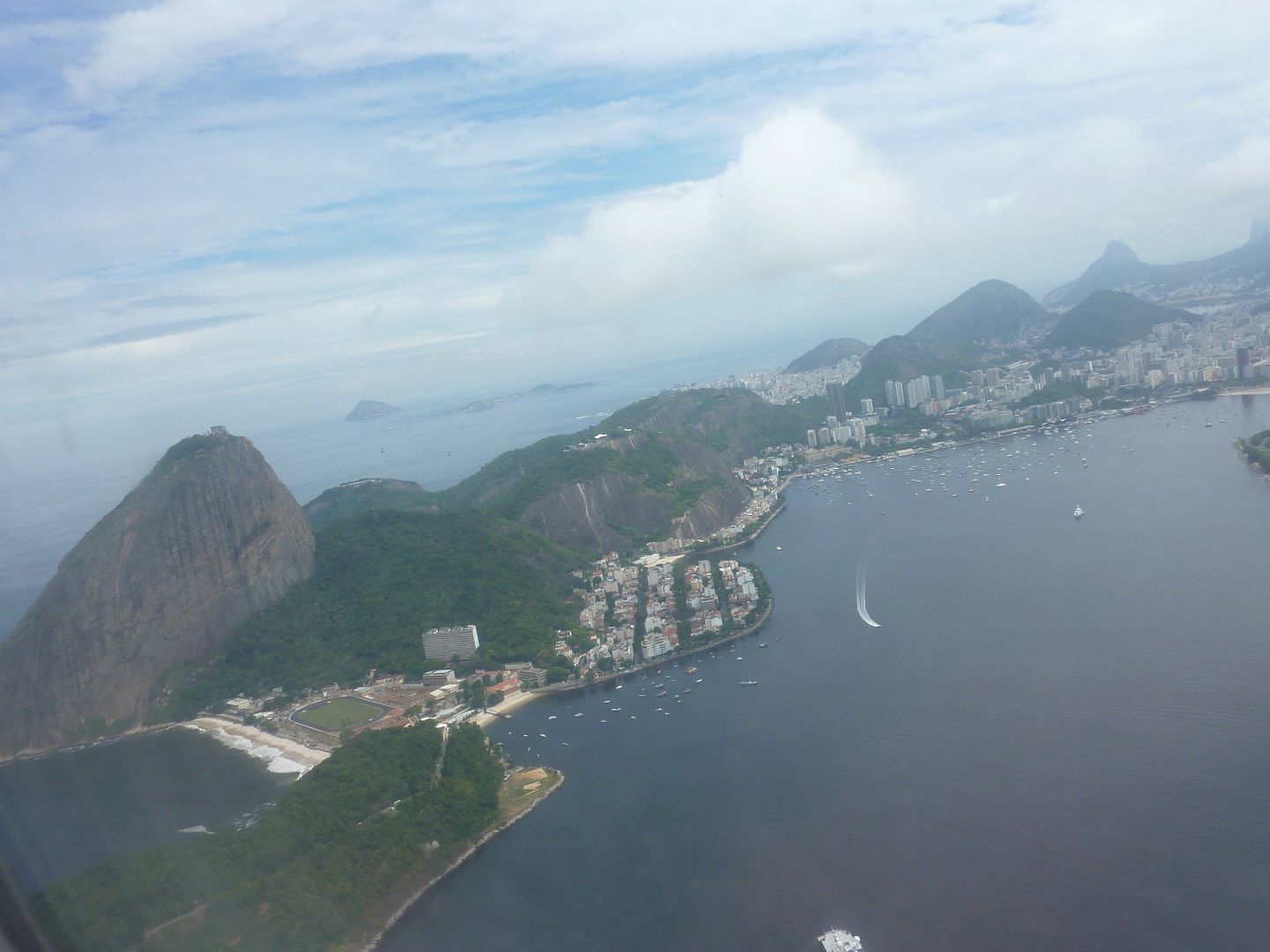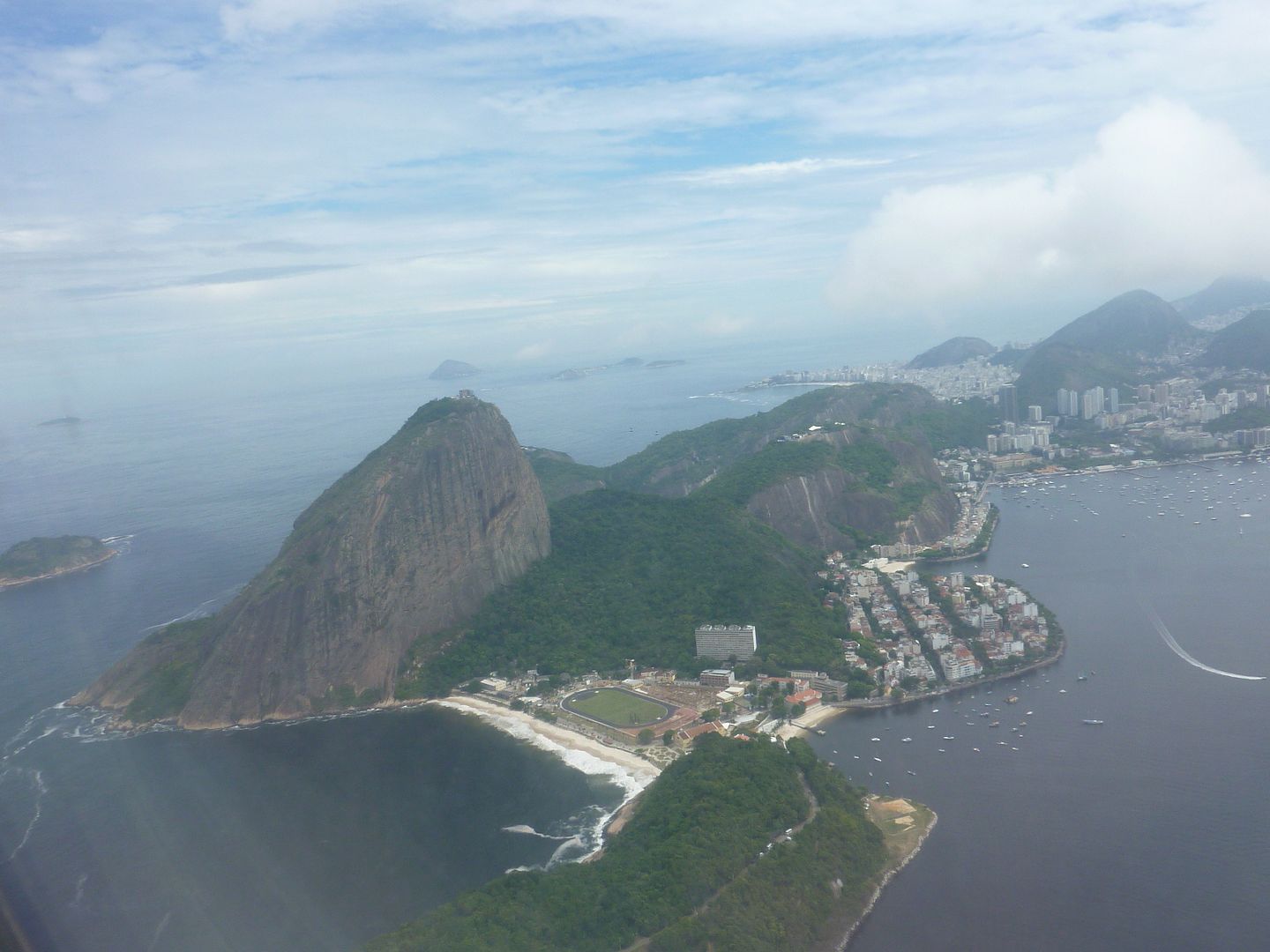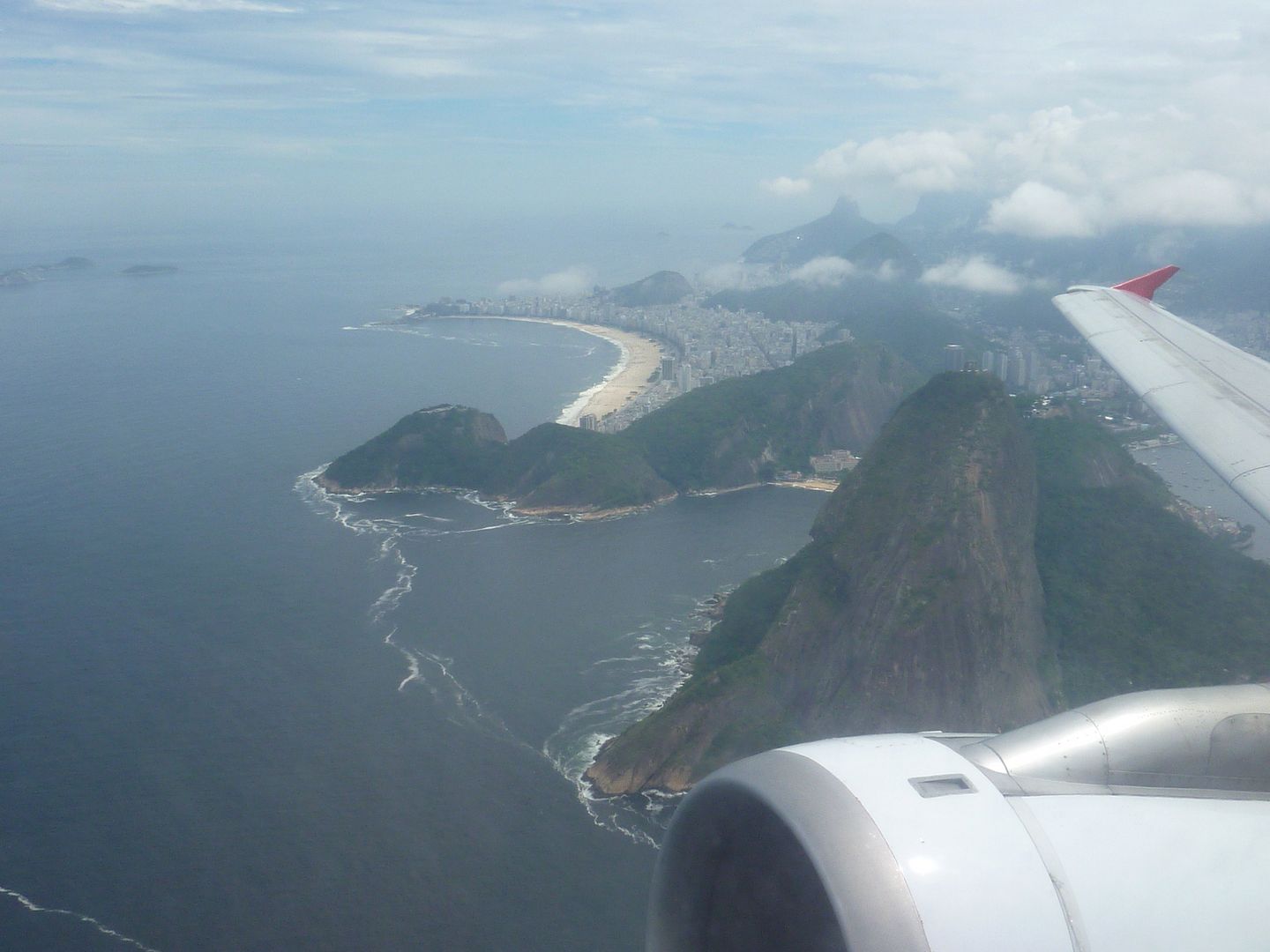 I plan to return and ride the cable car one day, short trip today as I'm flying home tonight.
Beach below
Cabin view
The snack service started @ 13:30, it was some kind of warm dish,took a beer with it.
The meal trim out to be a hot dog and it tasted ok too!
Never had SOL in a can before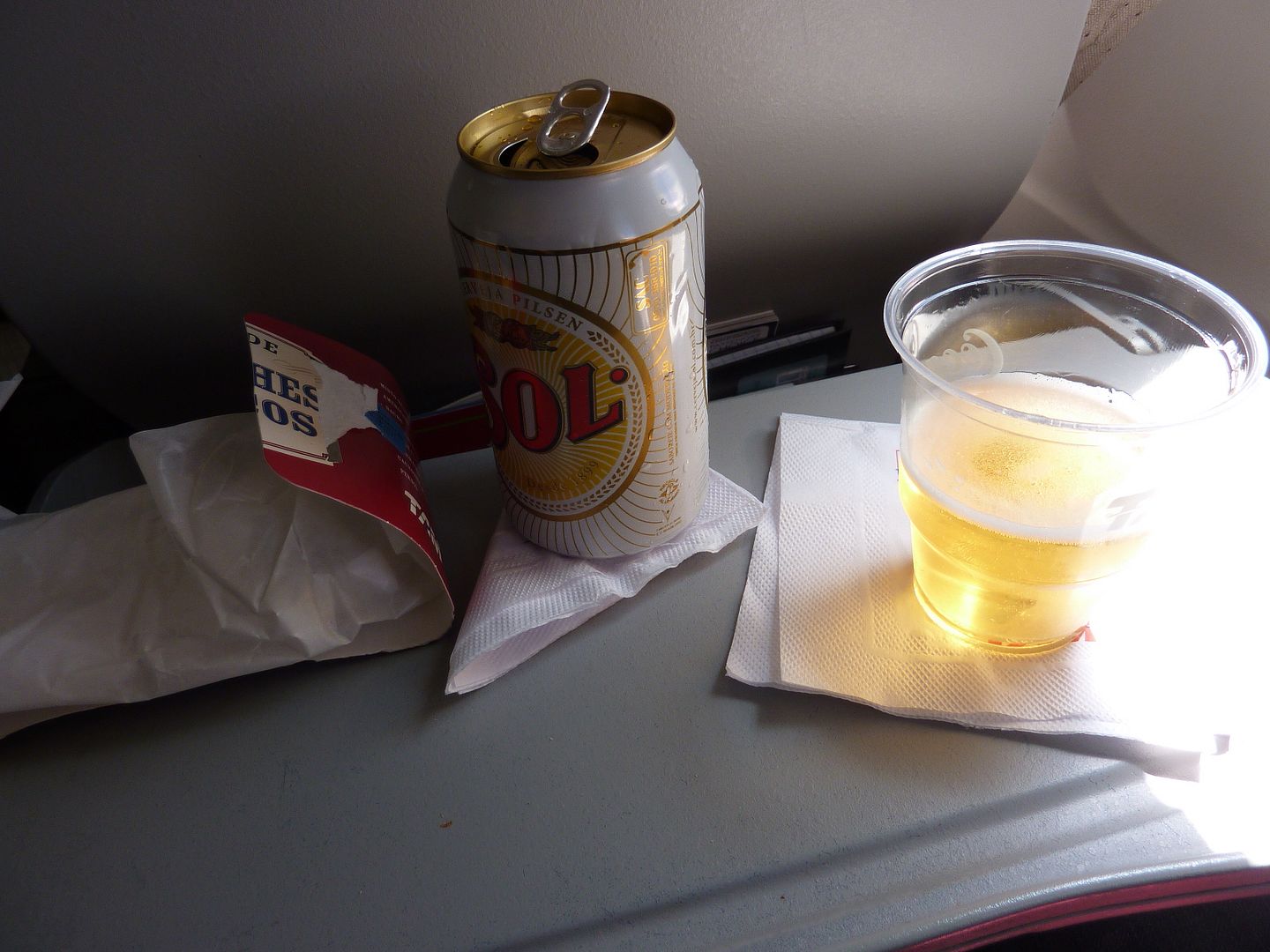 About 10 minutes after betting my meal we started to descend, good job it was a small snack!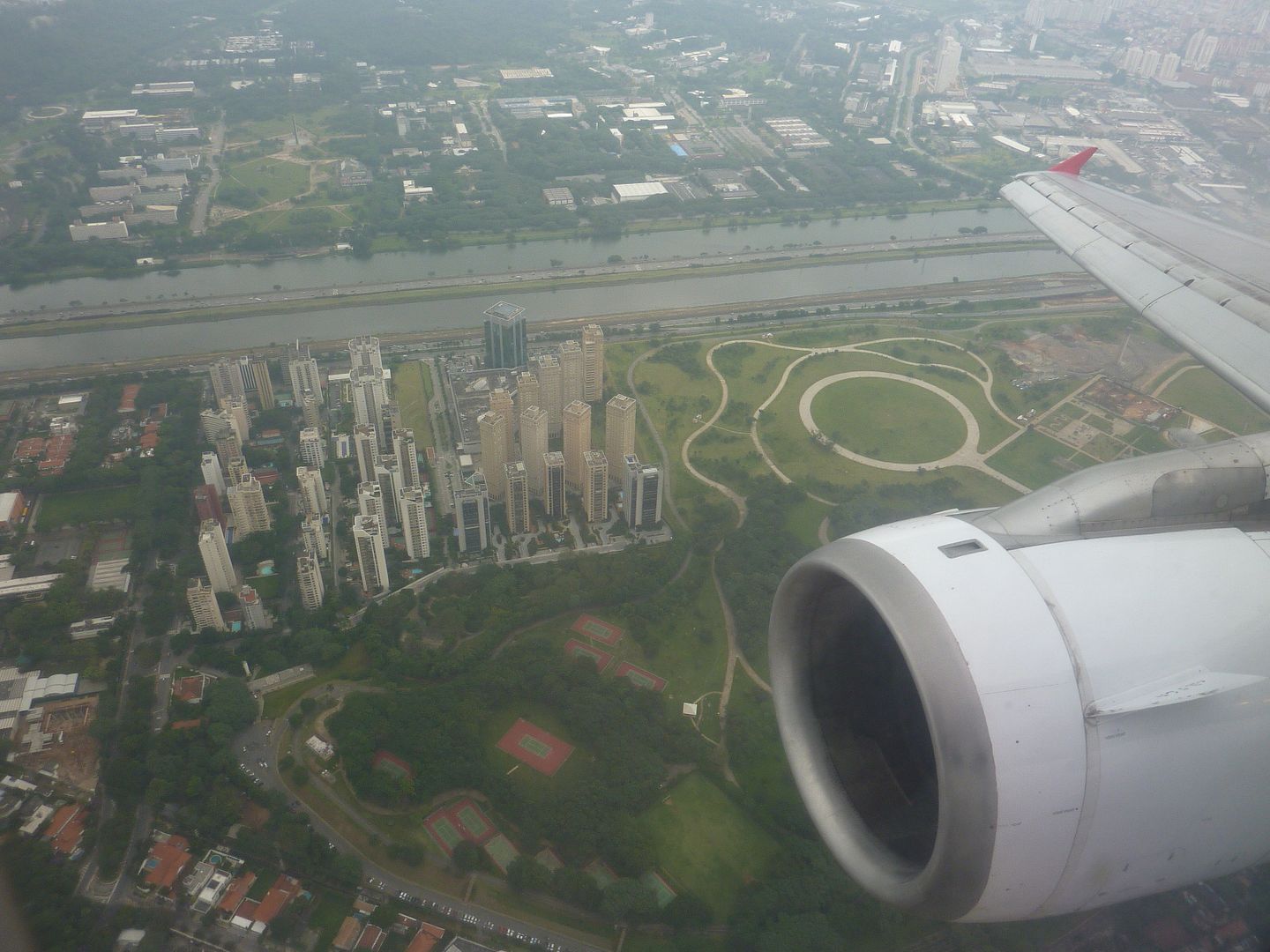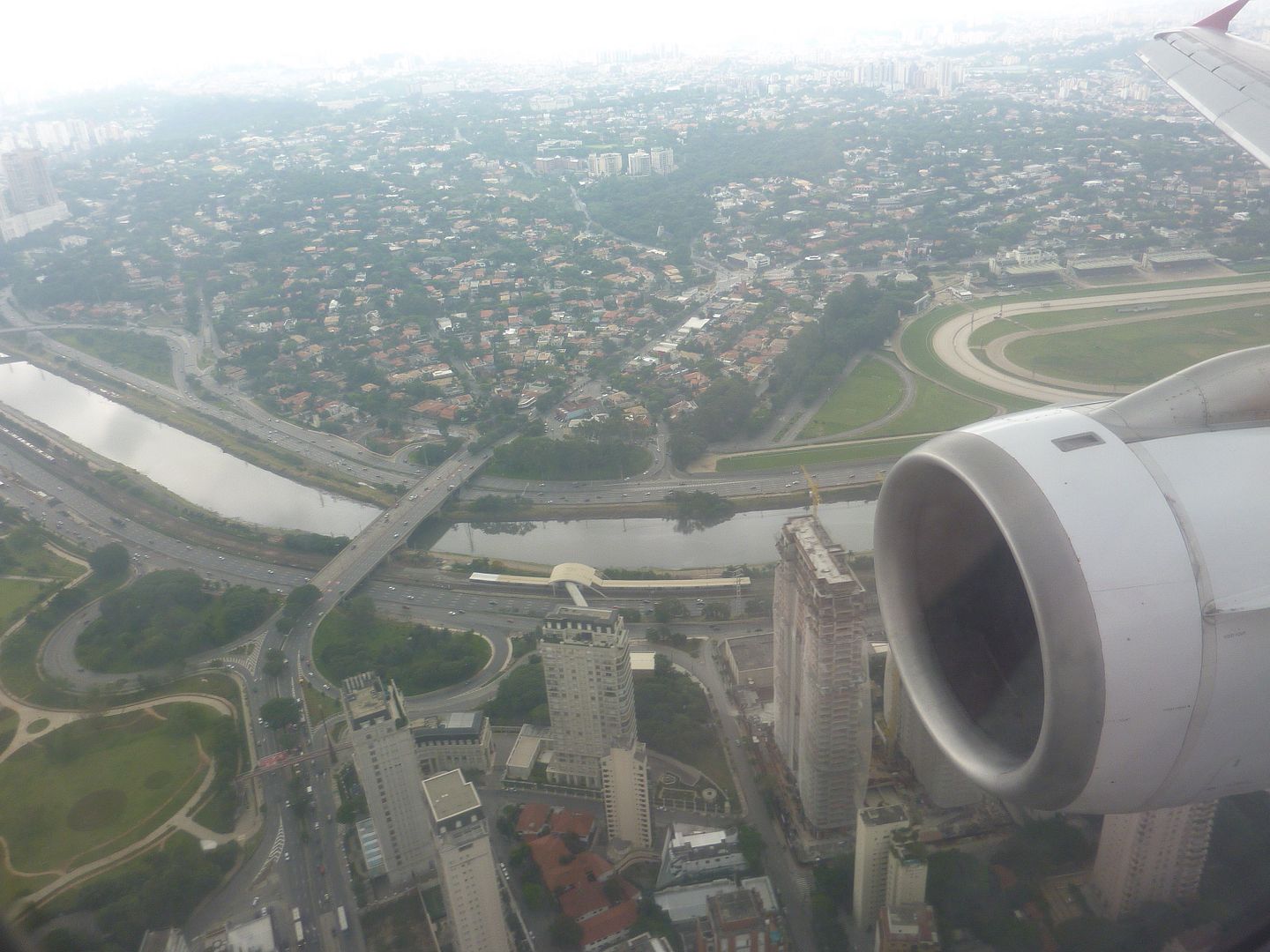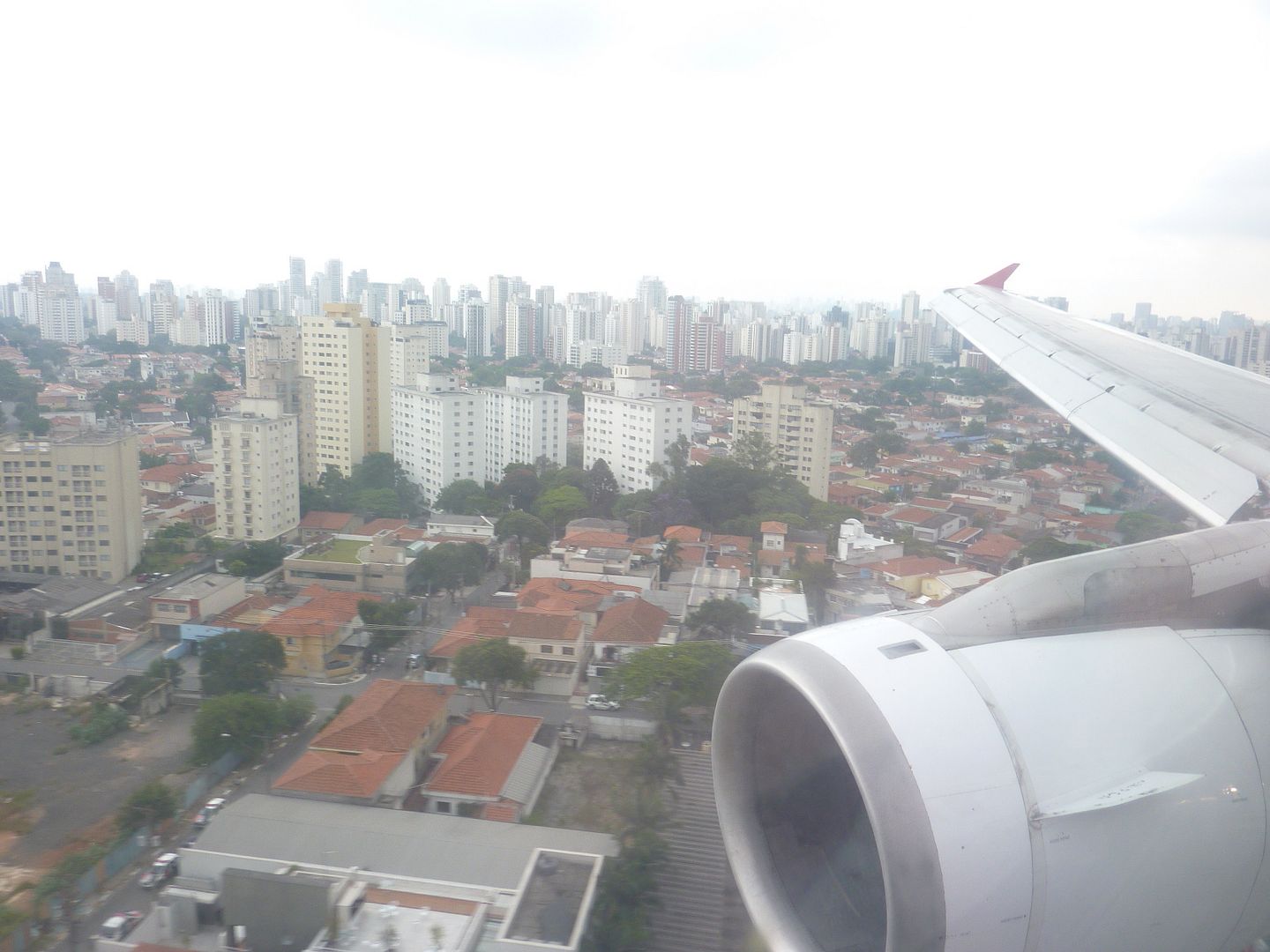 Almost there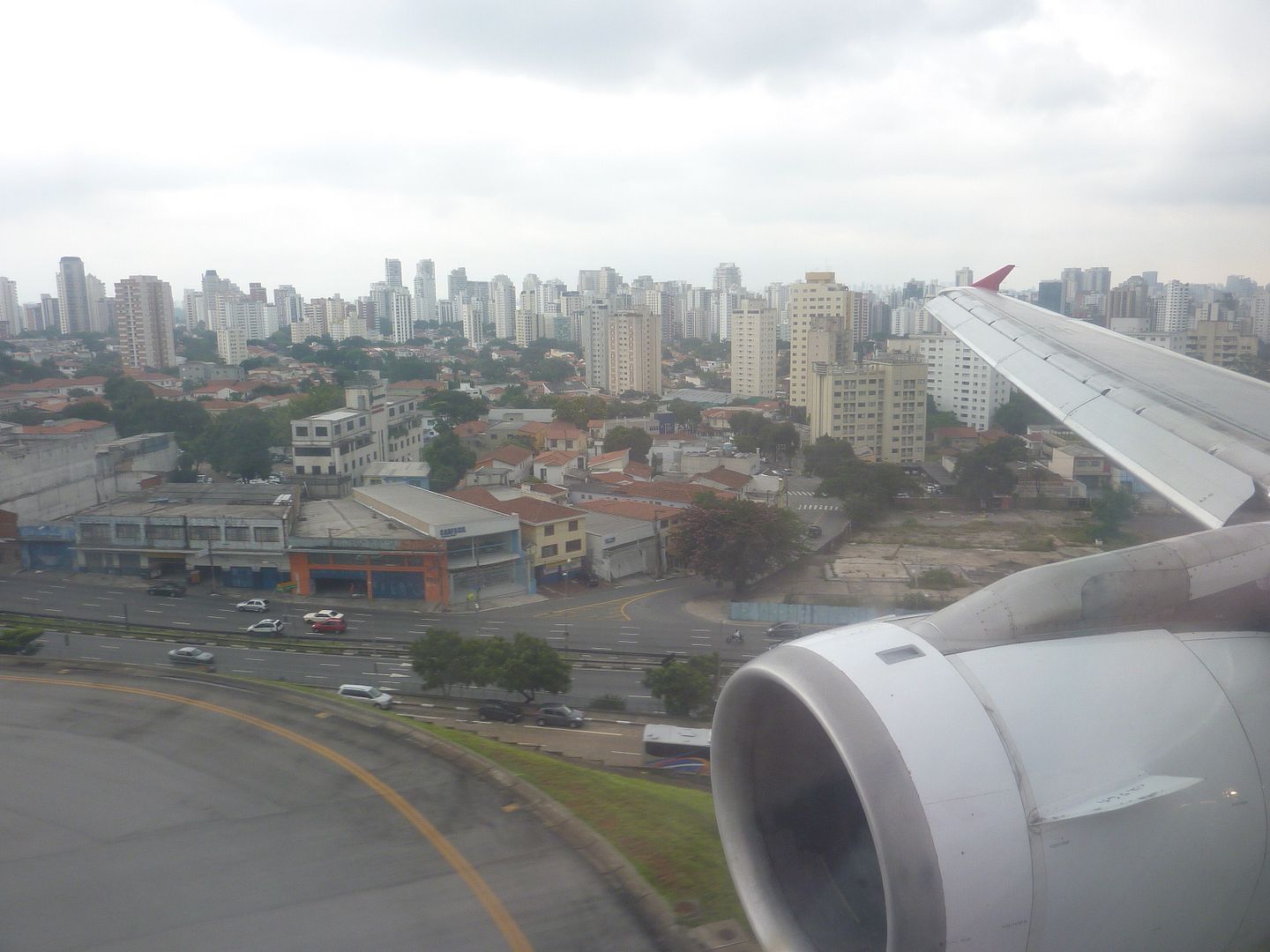 Touchdown a few minutes early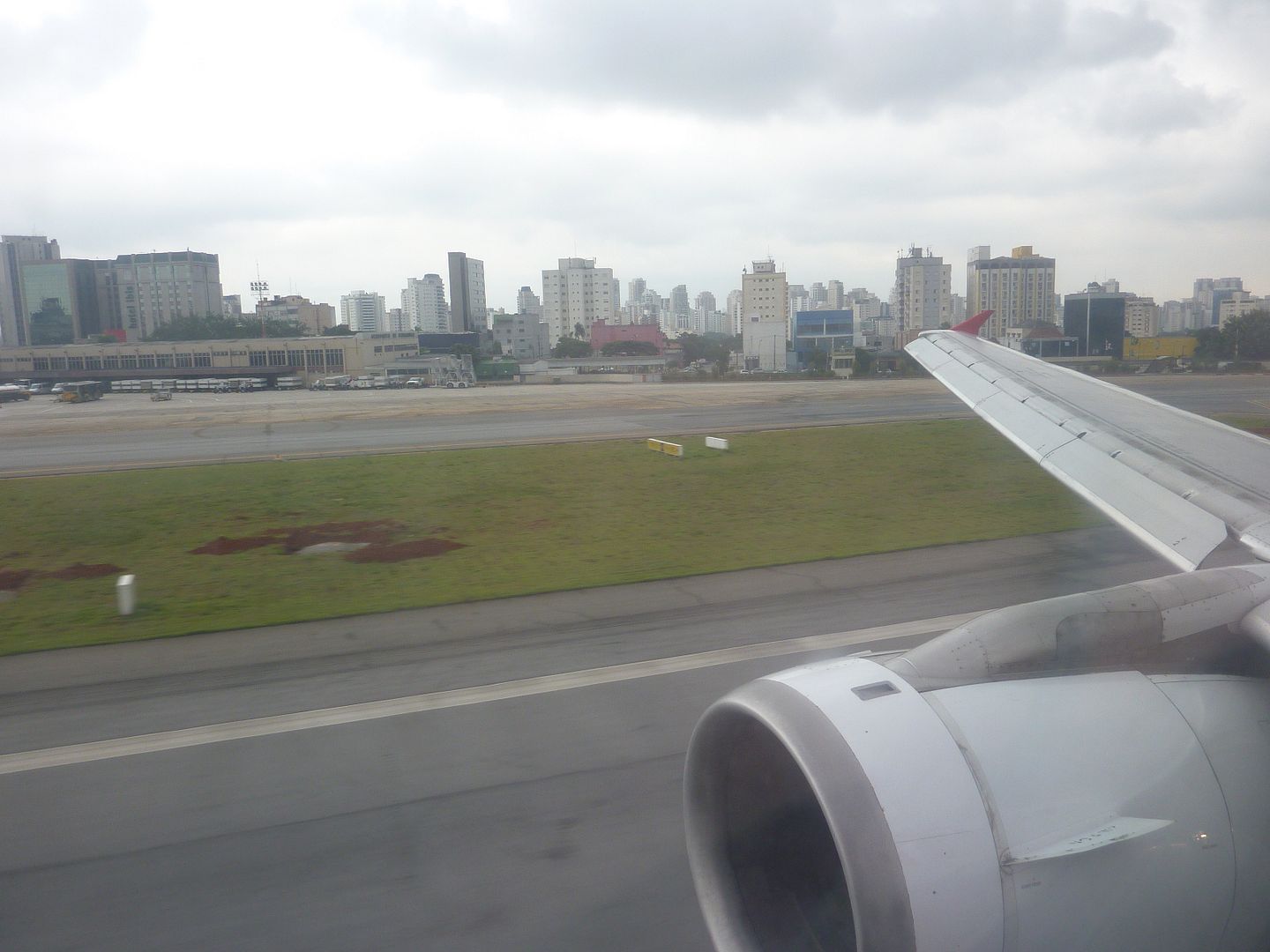 On stand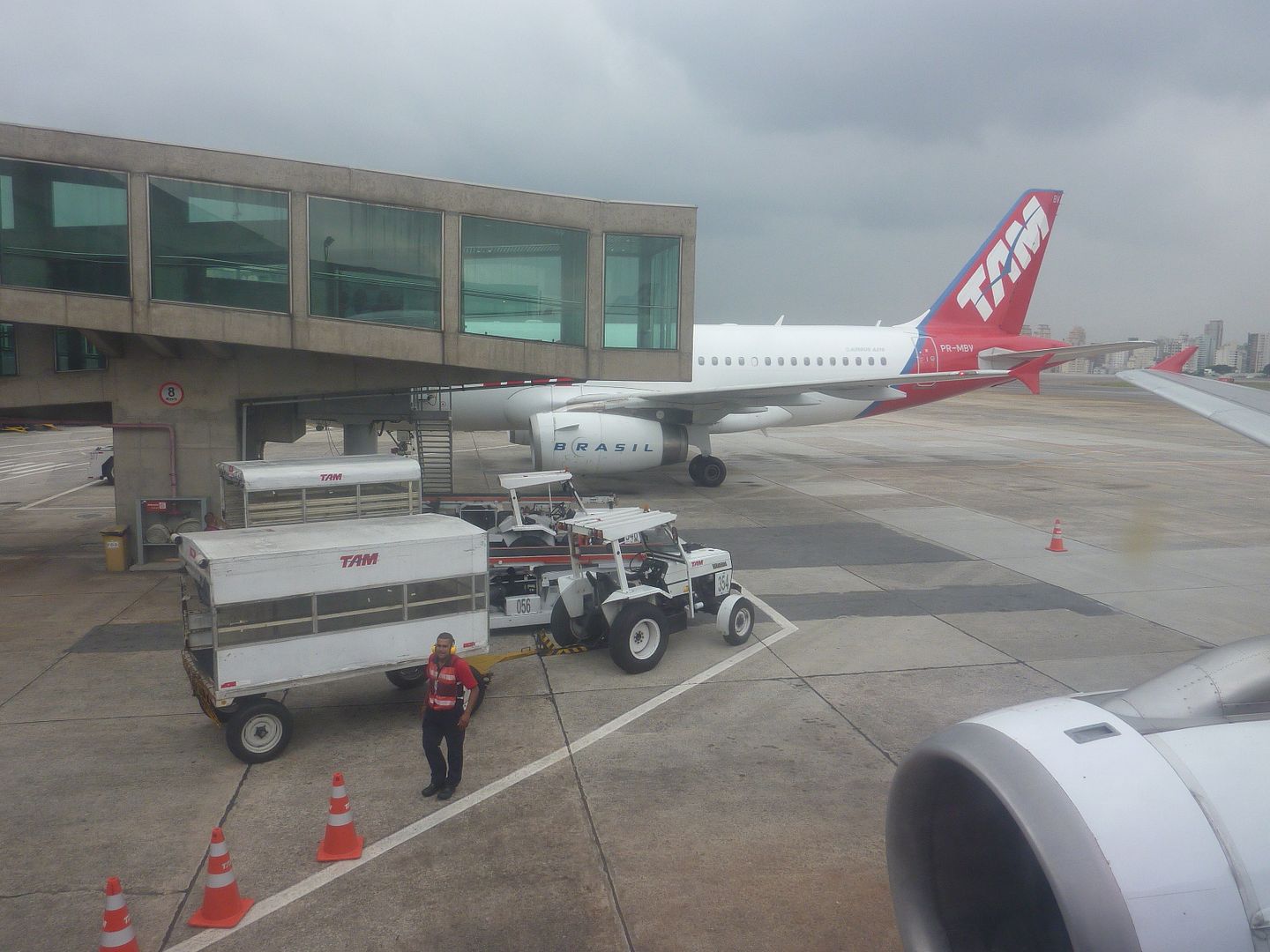 One of the great things about CGH is you are off the plane and out of the terminal in just ba nfew minutes if you just have hand baggage, nice and compact!
Summary:-
All in all TAM are pretty good, 4 solid domestic flight have improved my impression of them following the rather poor showing on a J sector with them.
The planes are clean, snacks and drinks included, FF miles, what's not to like?
Once thing, my bmi miles never credited to the account despite the number showing on my boarding passes, this was remidied by sending them off to bmi, however despite the request, they never returned them
I hope you found this of interest, feel free to drop and comments or questions, always good to get feedback, you know people actually read this stuff.
Next up will be the also much delayed TAP report from GRU-LIS-LHR in J.
Cheers Mark - BA319-131