Hi guys this is a repost of my trip report with all the pictures added this time
I took this trip back in 2010 and thought i would share.
Usually my vacation trips to the US are often to Philadelphia however, on my last trip i missed my connection in MIA and had to overnight from what little i saw of the city it sparked my interest and the following year I decided to visit the city whose airport I've transited over six times. AA has the monopoly on this route as such prices are a bit higher than flights to JFK the flight had an early departure so I was up for 4 and made my way to the airport for 5:30 the weather was nice but as check in progressed a steady downpour commenced. Luckily the showers held up once boarding began it would of been a bad start to a vacation to be soaked since BGI has no air bridges.
Unfortunately the aircraft was not upgraded however, it was clean .
AA602
BGI-MIA
Scheduled departure 7:30am
Actual departure: 7:30am
Scheduled arrival 11:00 am
Actual arrival 10:55 am
Aircraft: 757-200
Load factor : 100%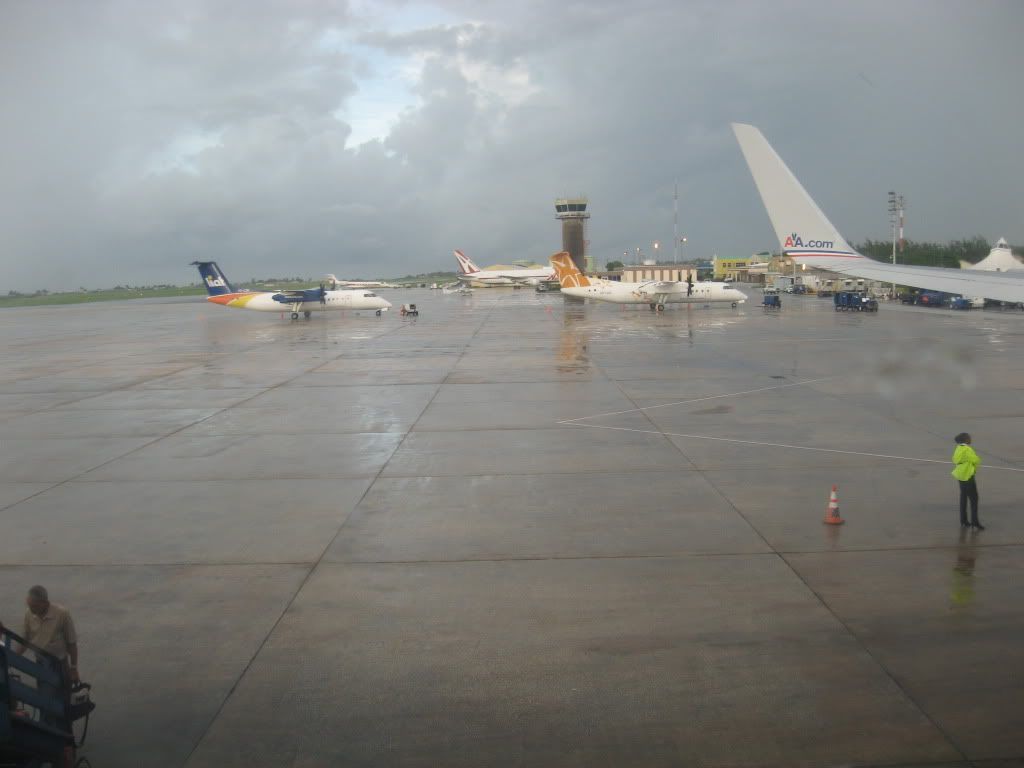 LI Q300's Air Bourne Express 762 operating for Caribbean Airlines cargo
Taxiing to runway 09 overcast conditions today.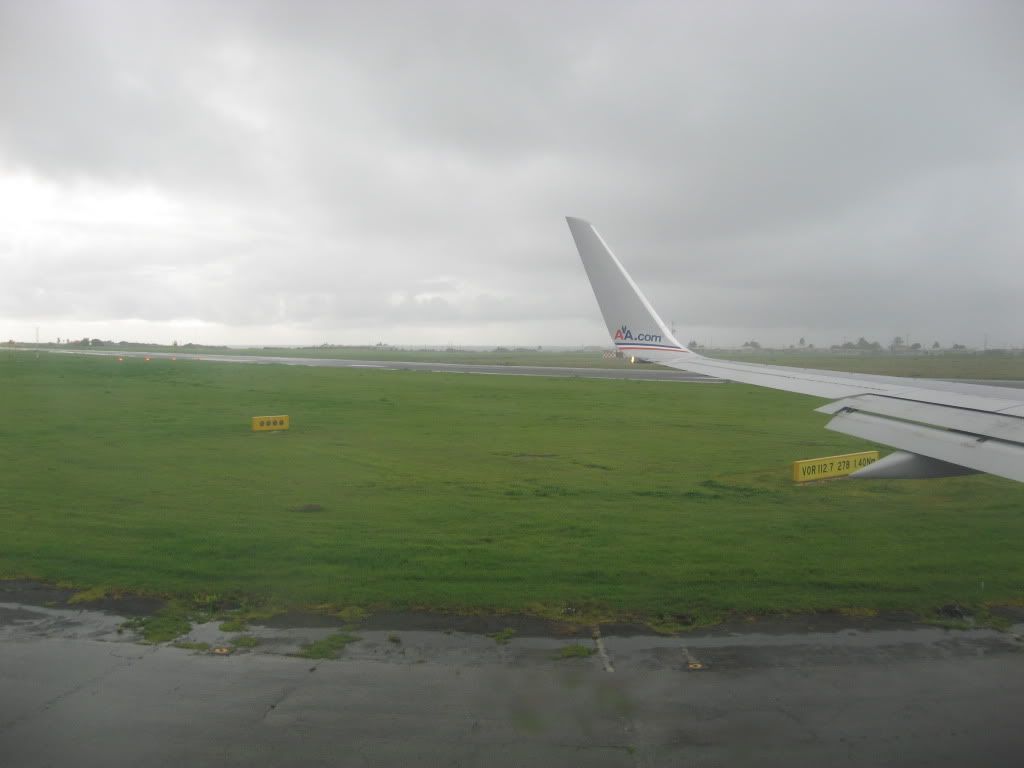 Slight over view of the departure hall and the Concorde experience hangar can be seen in the upper left hand corner.
the 757 always impresses with its climb performance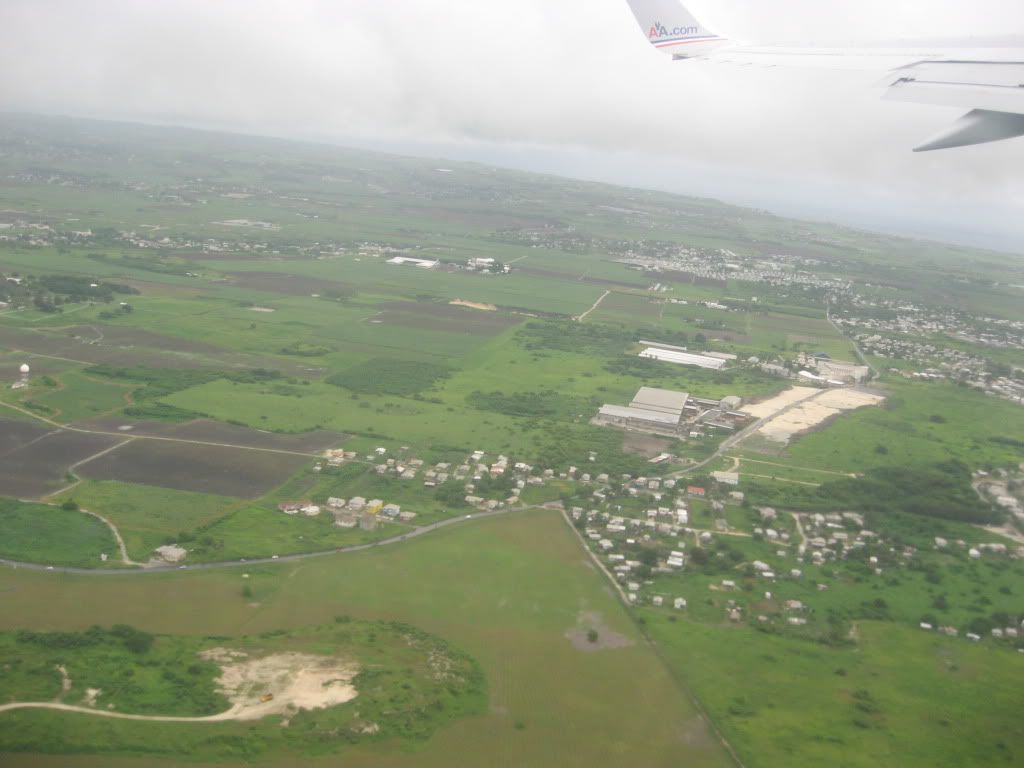 Commencing our left turn to join the airway
Cloudy skies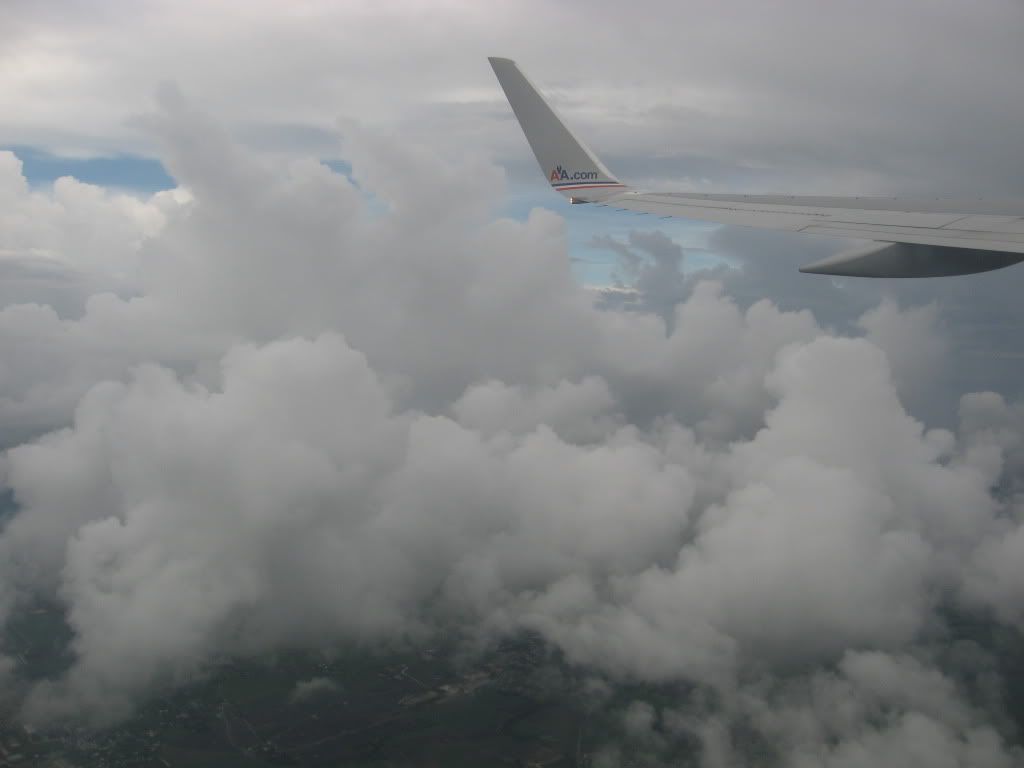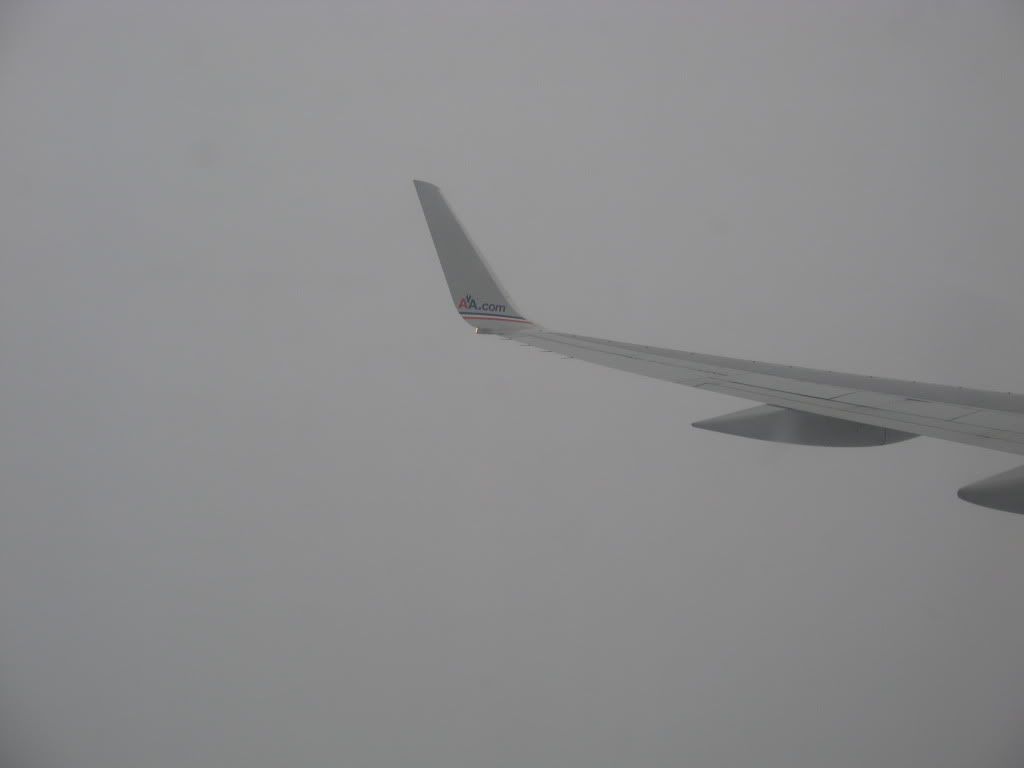 This was the view for the early portion of the flight
As the BOB began it seemed some passengers were unaware that AA had gone cashless luckily I had bought something in the airport the crew on this flight for the most part was pretty good.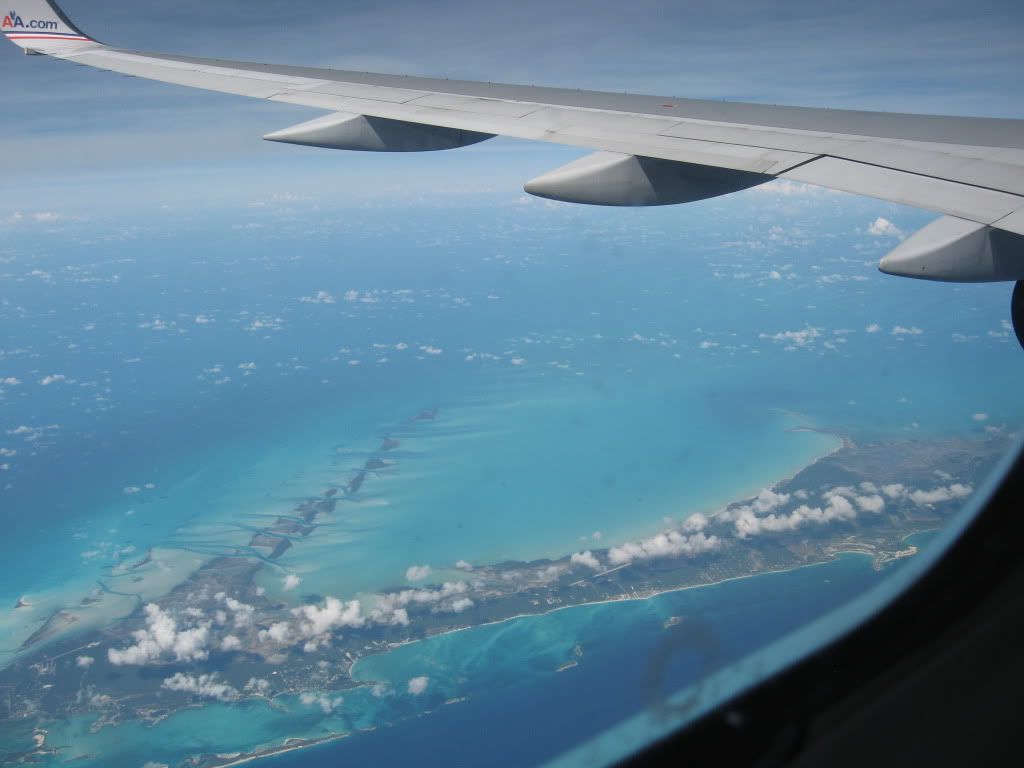 Overflying the Bahamas
Shortly thereafter we began our descent into MIA
On our final approach to MIA
After landing we parked and awaited a tow into the gate.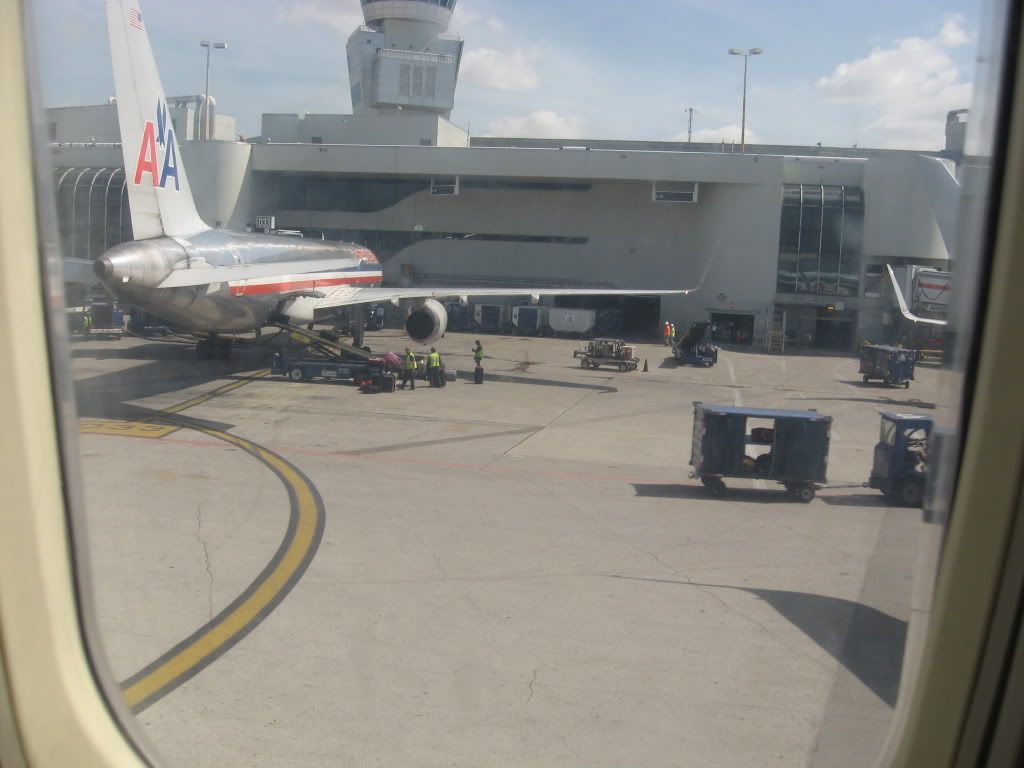 I managed to get through customs pretty quickly and the bags were already off the carousel in the baggage claim area after exiting the airport i was hit by the heat Barbados is hot but Miami was sweltering. I had a good stay in Miami hope to be back some time soon.
Return
AA651
MIA-BGI
Load factor 100%
cant remember the times but we did depart on time.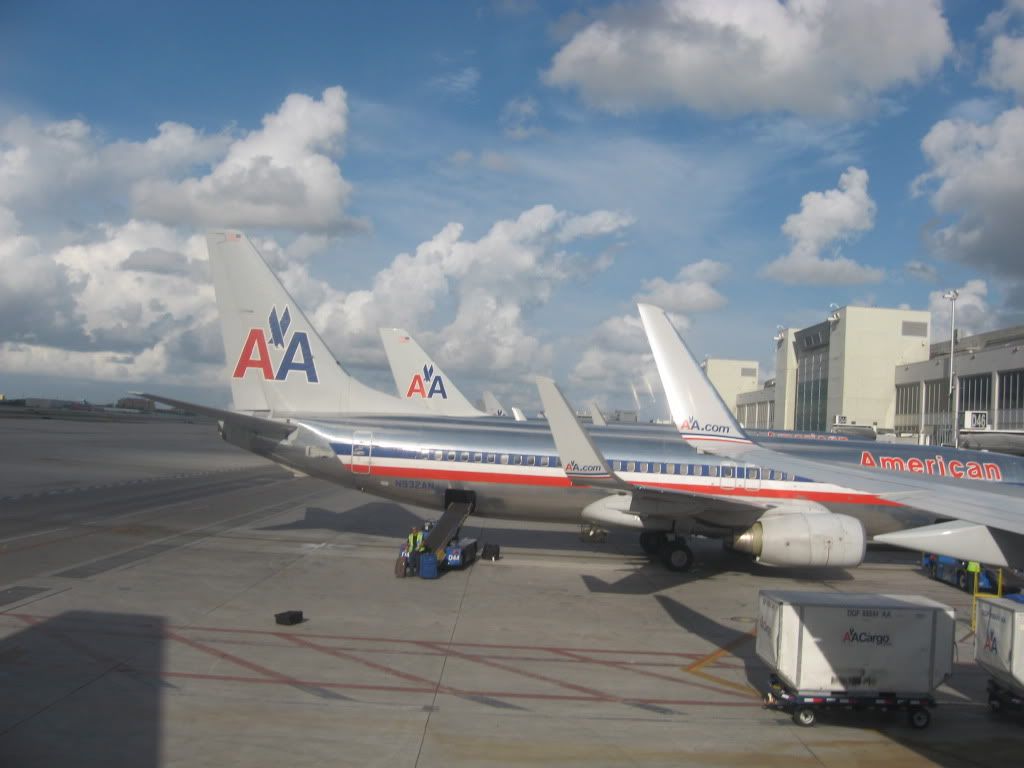 parked next to company 738 now a regular in BGI on the DFW-BGI route long flight for the 738
AE AT72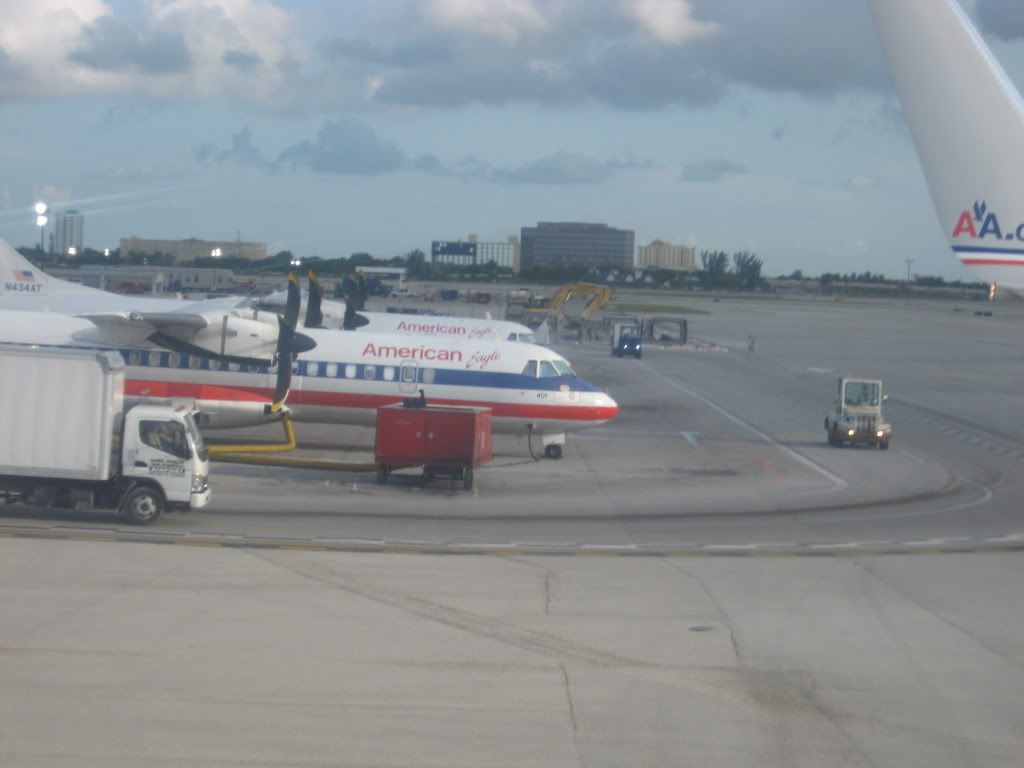 upclose with the 767
upclose with the 737
Powerful takeoff again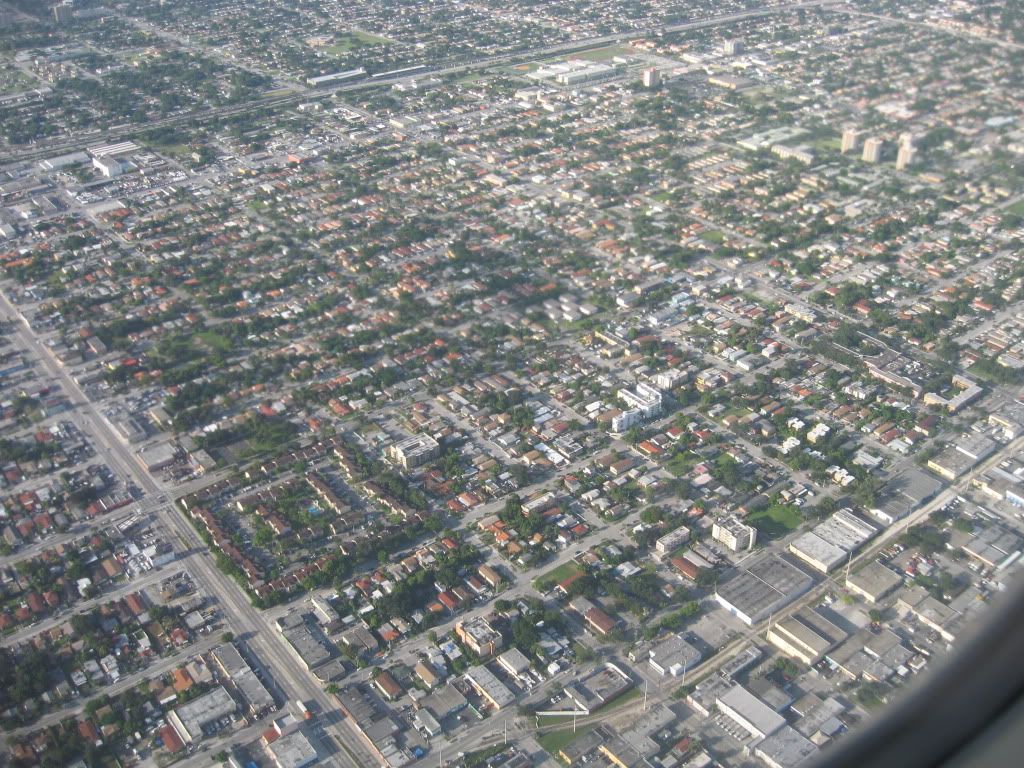 Interesting how cities in the US are laid out in squares whereas back home the streets moreso follow the land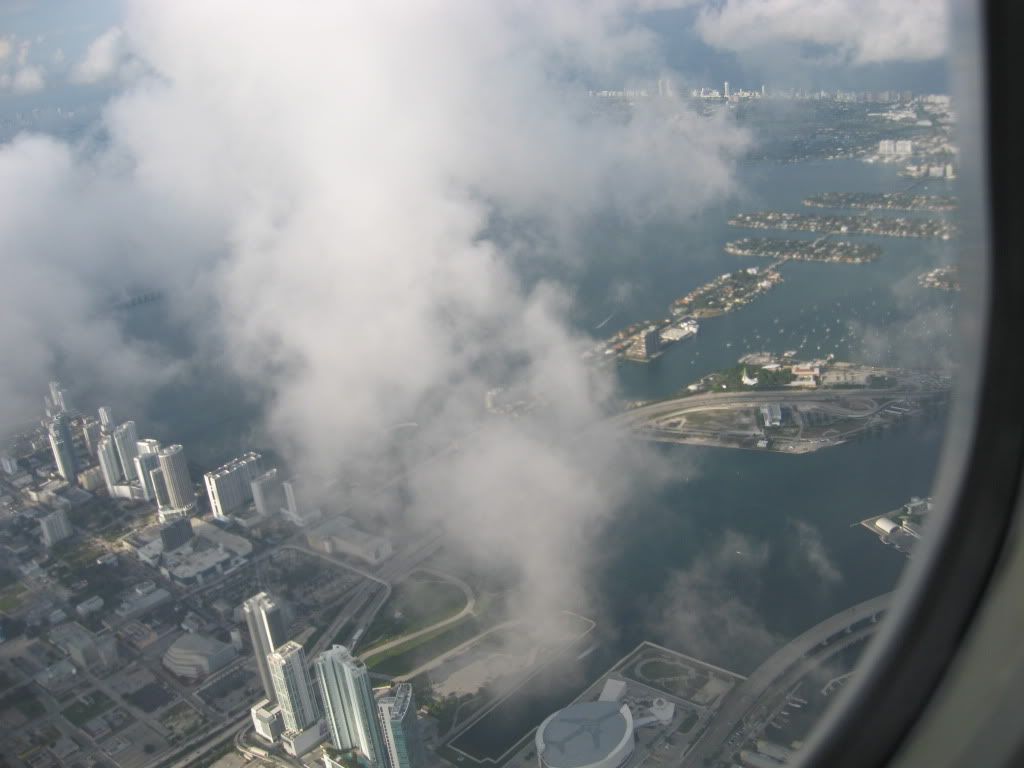 AA arena and Miami skyline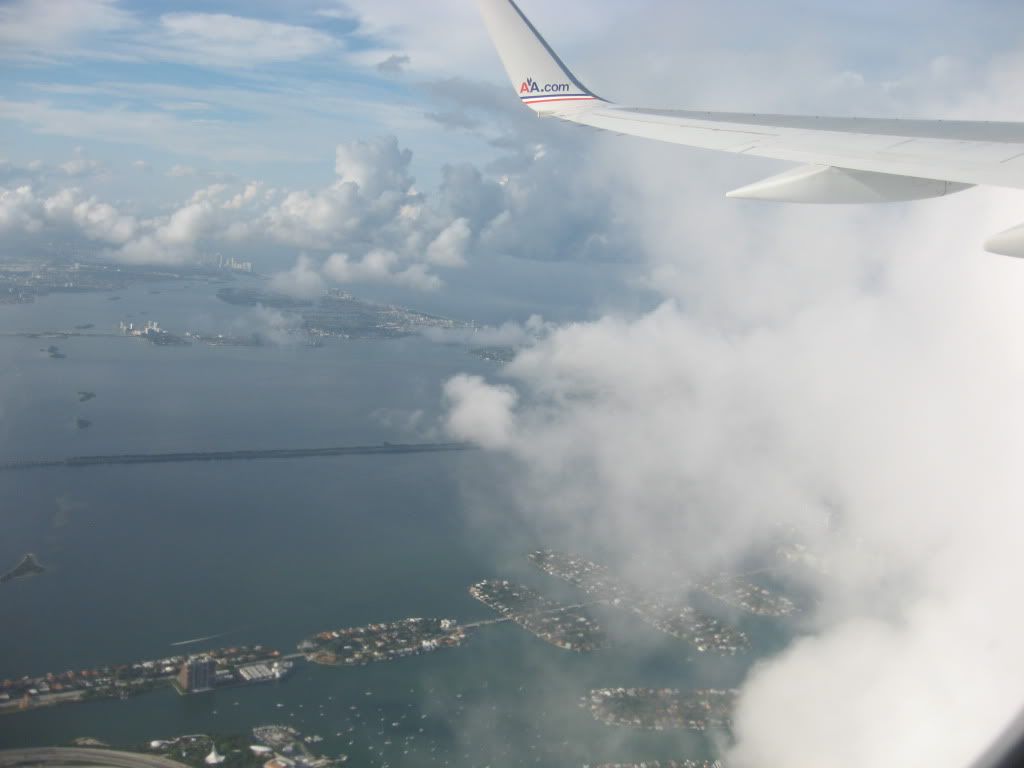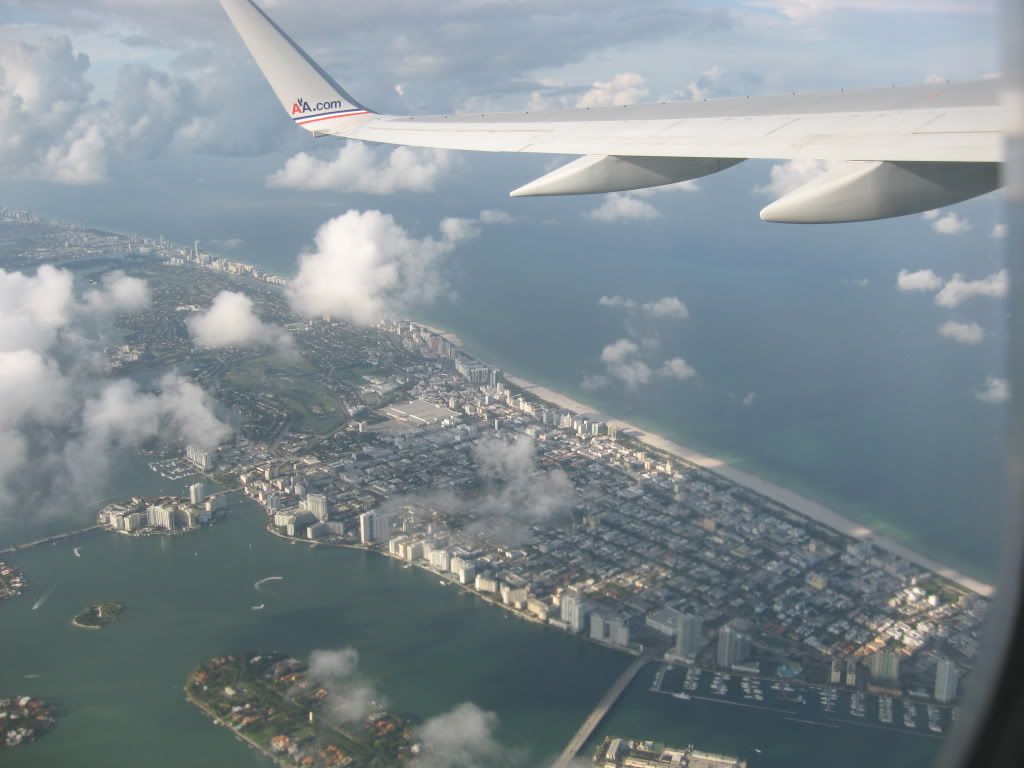 last views of Miami
The flight was pretty much routine after that I just watched the movie and enjoyed the views of approach into BGI hope you guys enjoyed.
[Edited 2011-11-10 14:44:16]