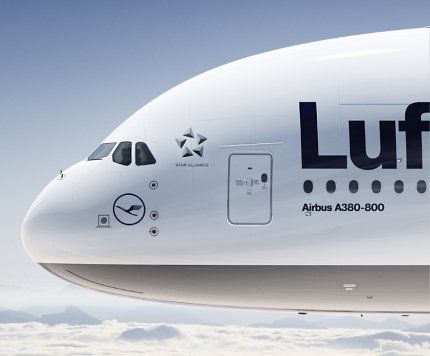 Hello and welcome to my report. I had been working hard all Summer and lots of overtime was available at work. I decided to take advantage of it and some weeks I was working 66 hours. It was a great way to boost my vacation fund and also to earn extra annual leave. I started to plan my Winter trip and decided to take a month off. The funds from the overtime allowed me to book and pay for whatever flights I wanted and also to treat myself to some luxury goods. I bought myself a iMac/iPhone 4S and a 50'' 3D TV so at least I could see the fruits of my labour. Of course the Irish tax man was pleased too
One week they got EUR300 in taxes from me but I guess at least Im doing my bit for the country
With all my flights/hotels booked the weeks flew and soon it was time to leave the Emerald Isle in search of warmer climates. Fellow Anetter and friend Gareth was to keep me company on the DUB-FRA-MIA sector and then fly back right away . Any excuse for a A380 trip huh Gareth
In fairness this was my first longhaul and trip to the USA in years so I was a bit nervous dont ask me why so I was glad Gareth would be coming with me .
My last day at work was great I said goodbye to all my colleagues who wished they were coming with me. I promised to keep them updated on FB and that I would see them in a month.
The plan for Gareth and I was to stay at the Airport hotel as we decided to take the new early morning flight with LH from DUB-FRA. The morning of the 23rd November I took the bus mid morning to Dublin Airport. Gareth was working and not arriving til that evening so I checked in and had arranged to meet another fellow Irish Anetter to go spotting. Something that I never do so was looking forward to it . We met up at Terminal 2 and walked round to the perimeter road. We spent a few hours there spotting amongst others EI A330 TK A319 IB CRJ etc... After a while we headed back to T2 for a hot drink to warm up and then it was time to say goodbye.
Later that evening Gareth arrived and we went for something to eat before getting some sleep .

DATE : 24/NOV/2011
AIRLINE : LUFTHANSA
ROUTE : DUB - FRA
FLIGHT : LH 983
CLASS : BUSINESS
SEAT : 1A ( Moved onboard )
AIRCRAFT : AIRBUS A321
REG : D - AIRR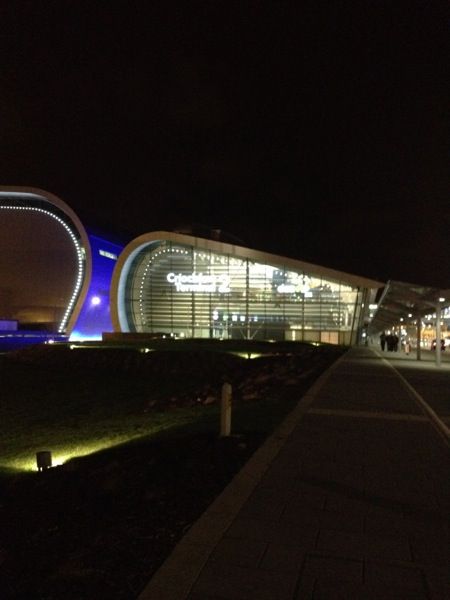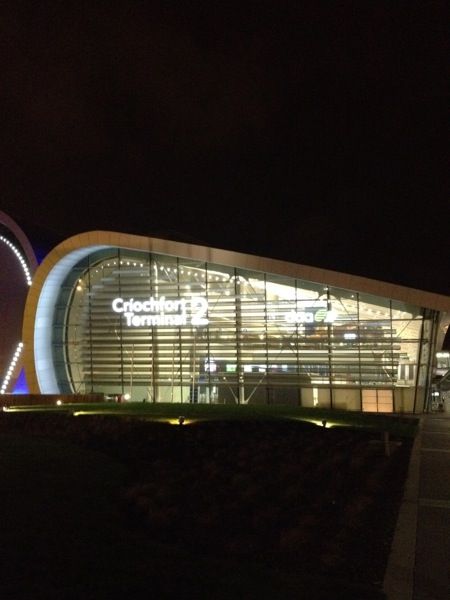 Gareth and I checked in at the Business Class desk and tagged our bags to FRA.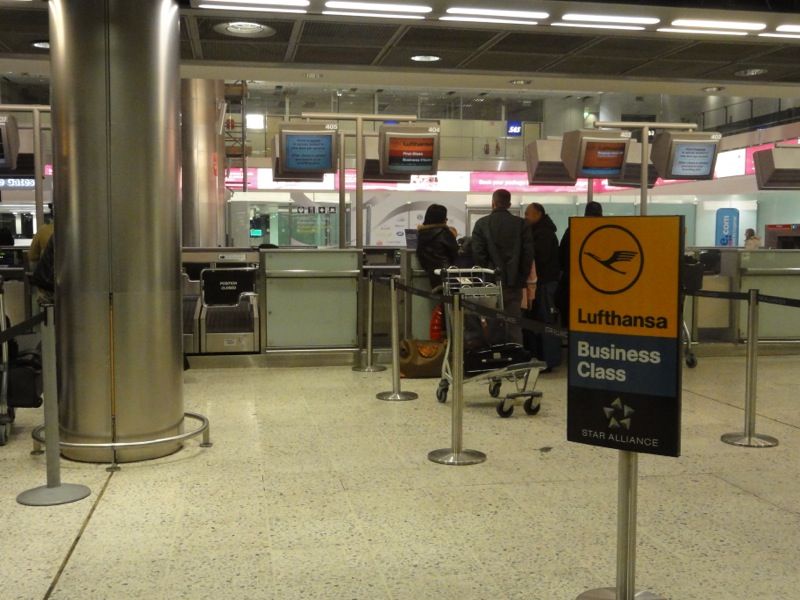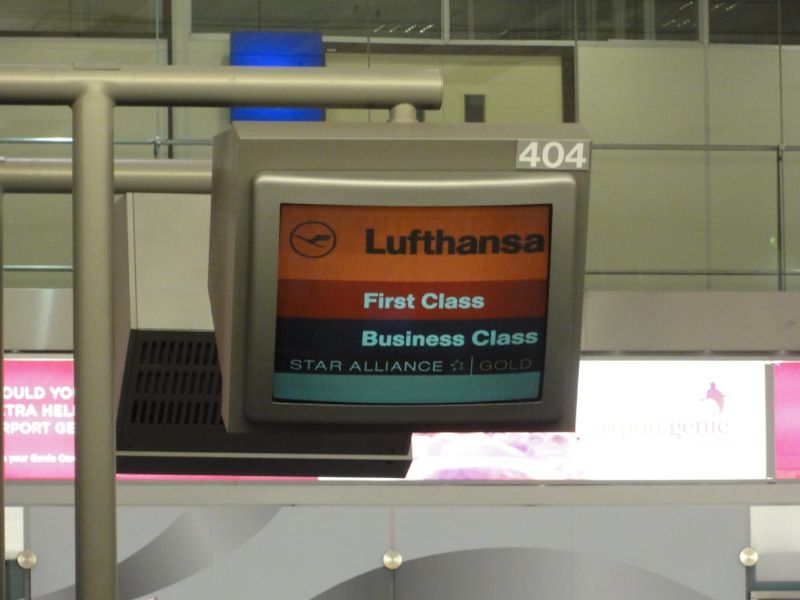 We were spending a night in FRA to see the Christmas markets so we couldnt check them to MIA. We then made our way to the BMI Lounge to relax before the flight.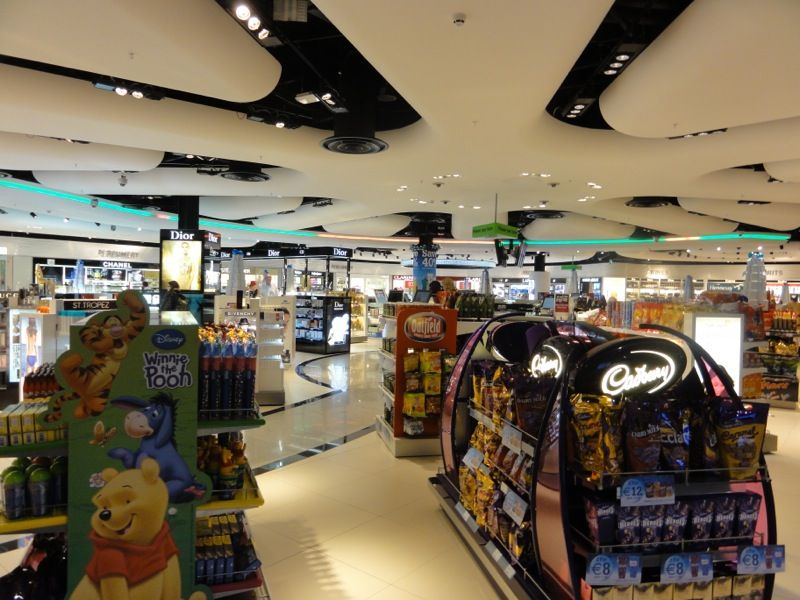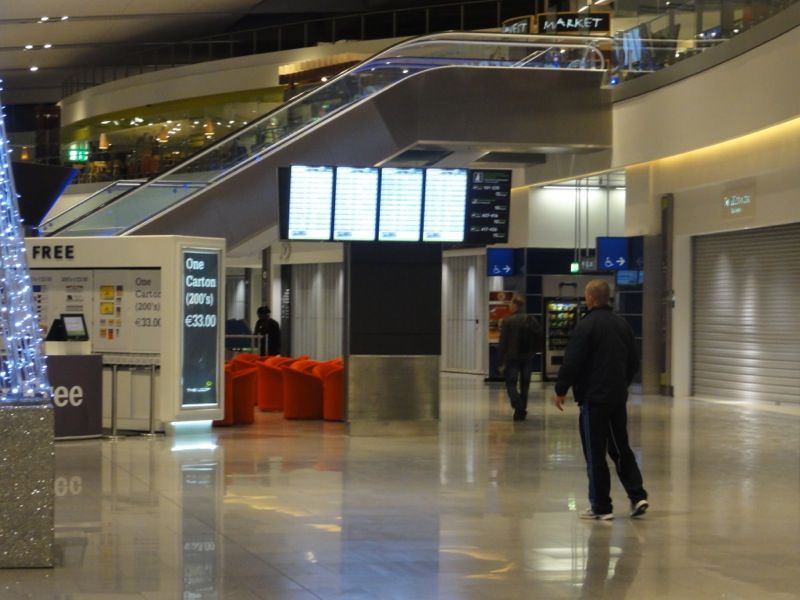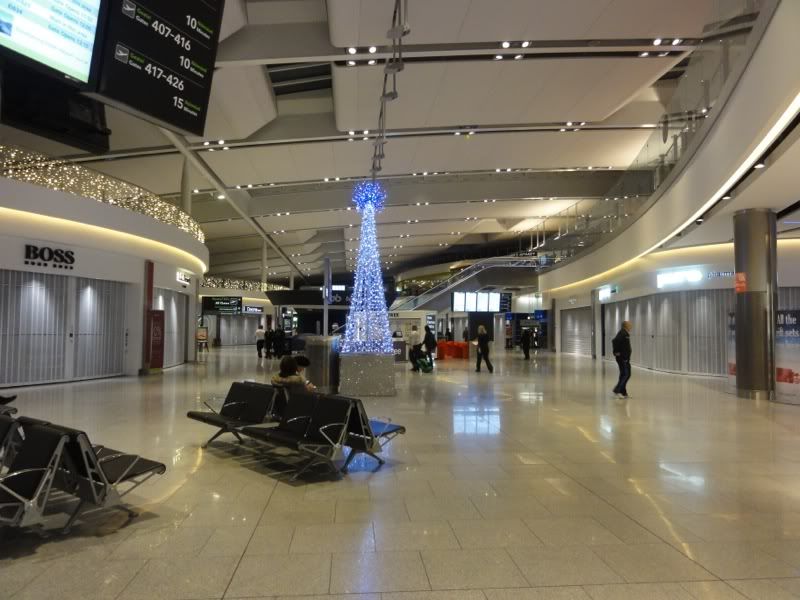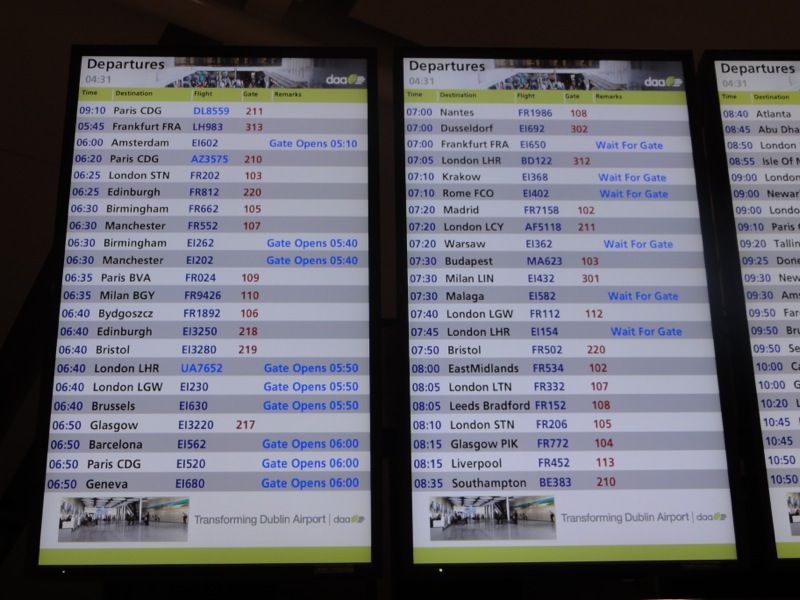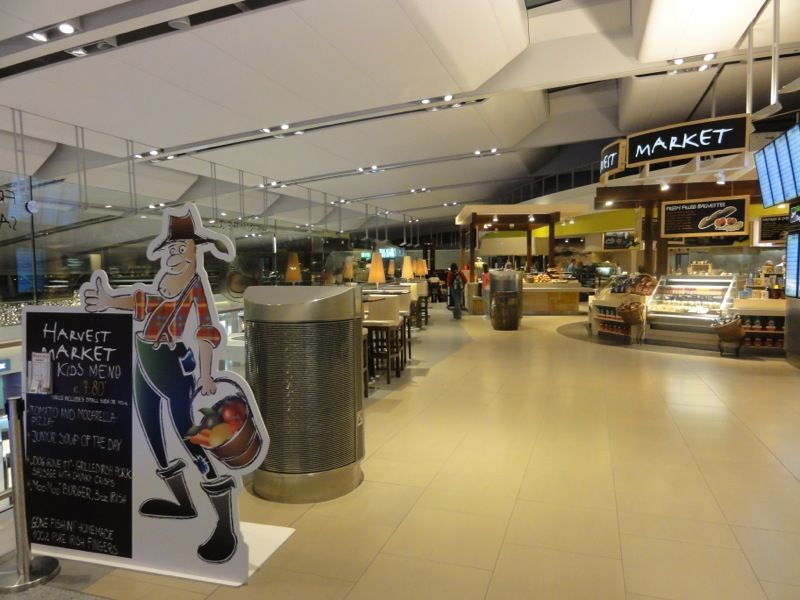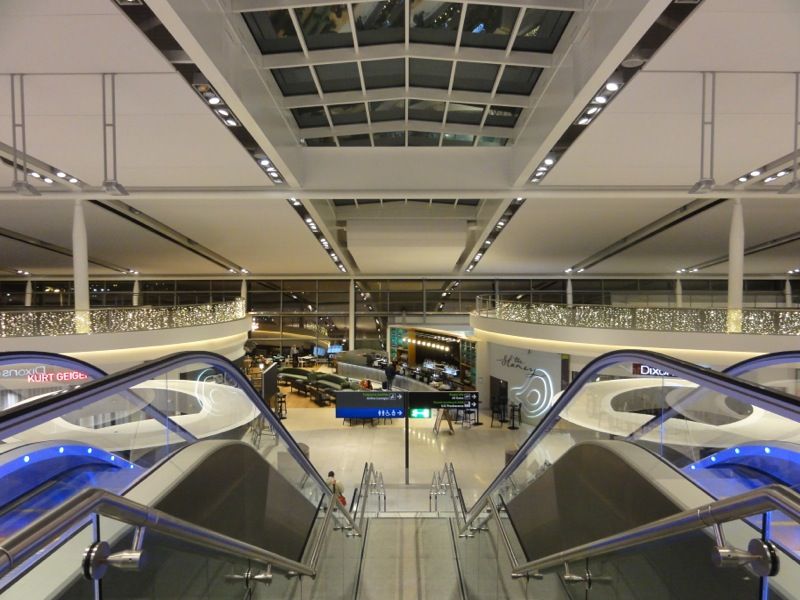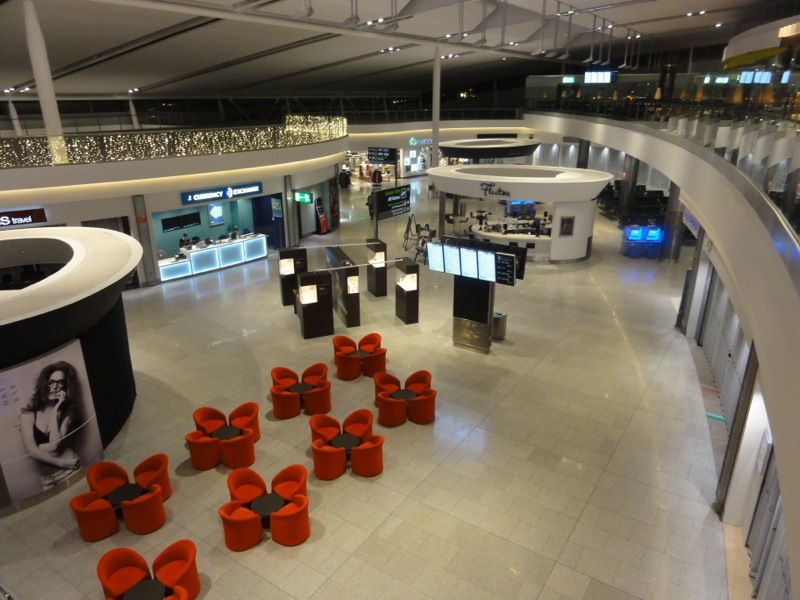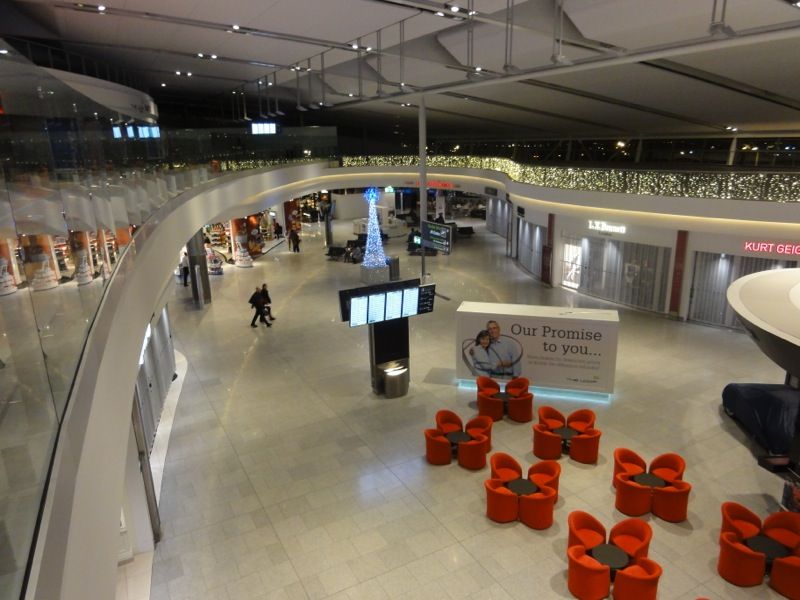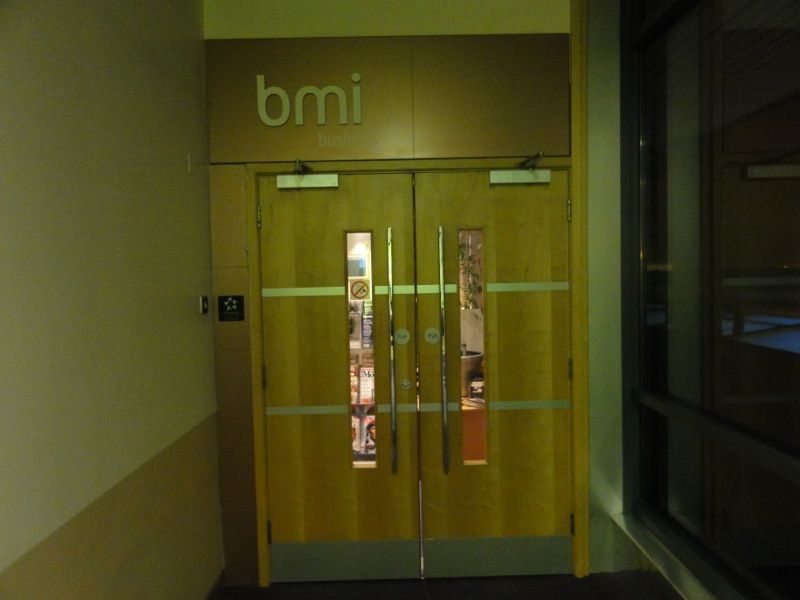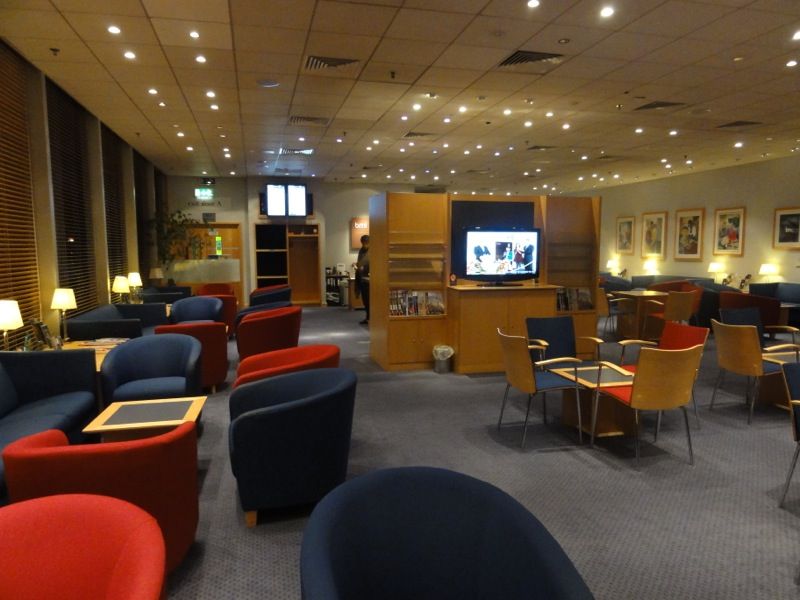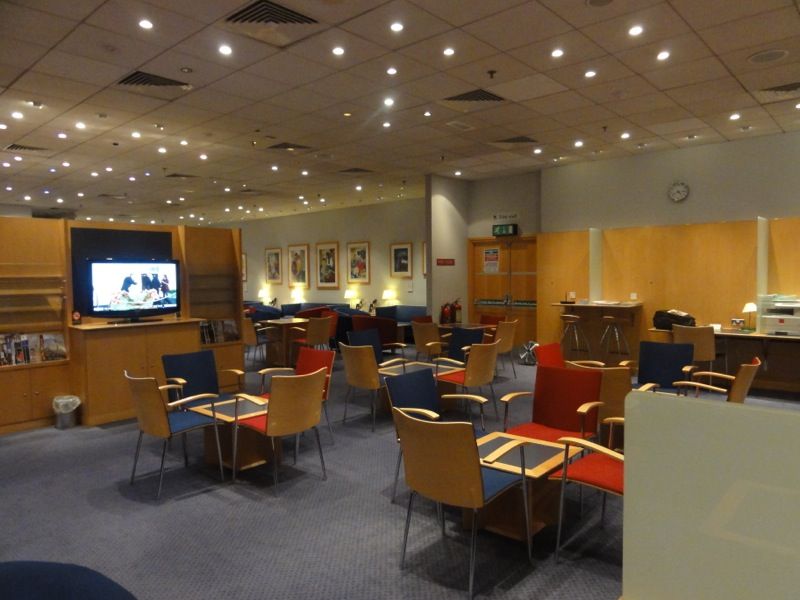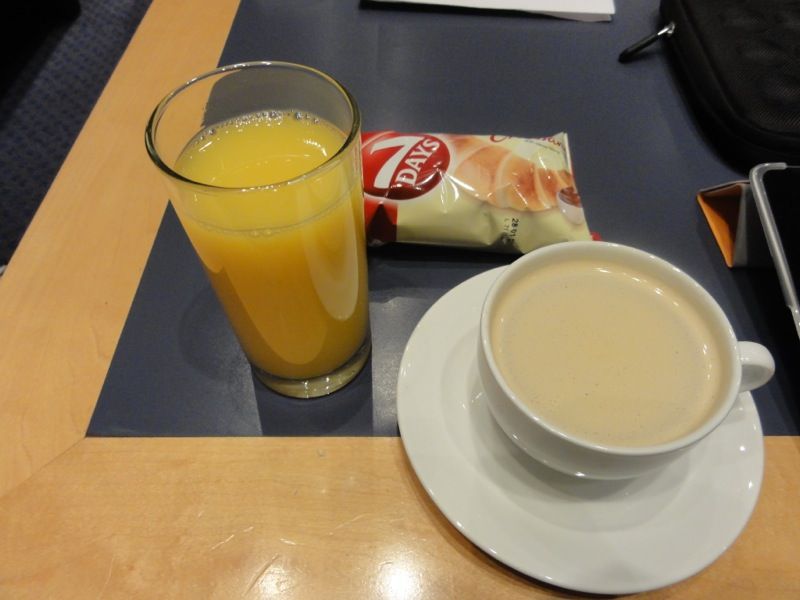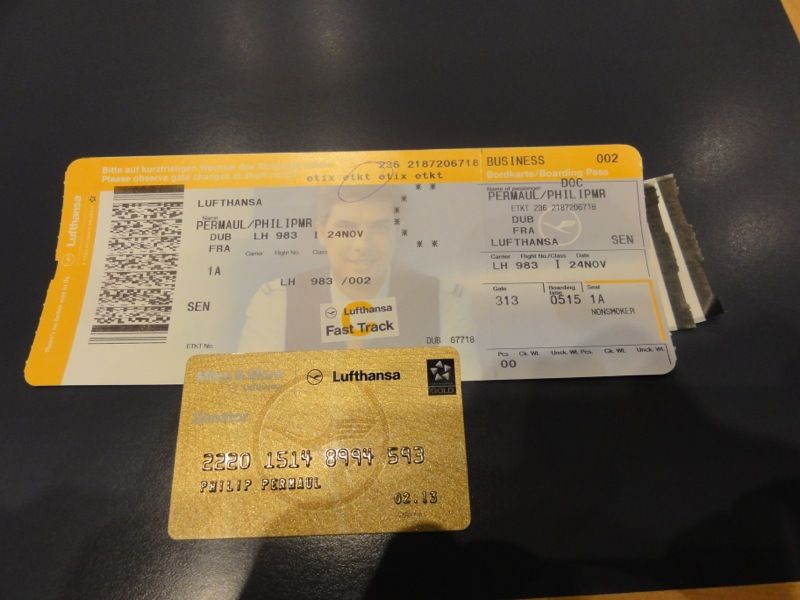 Soon it was time to board the flight so we made our way to the B Gates .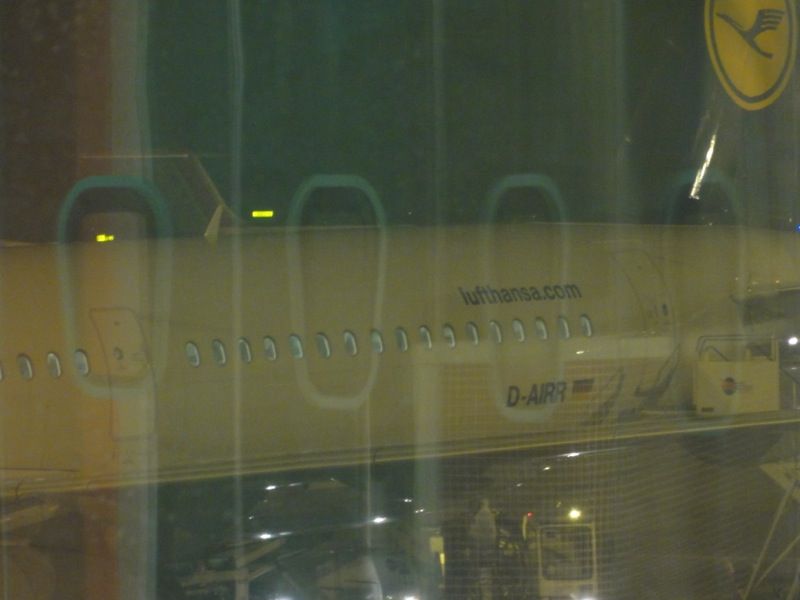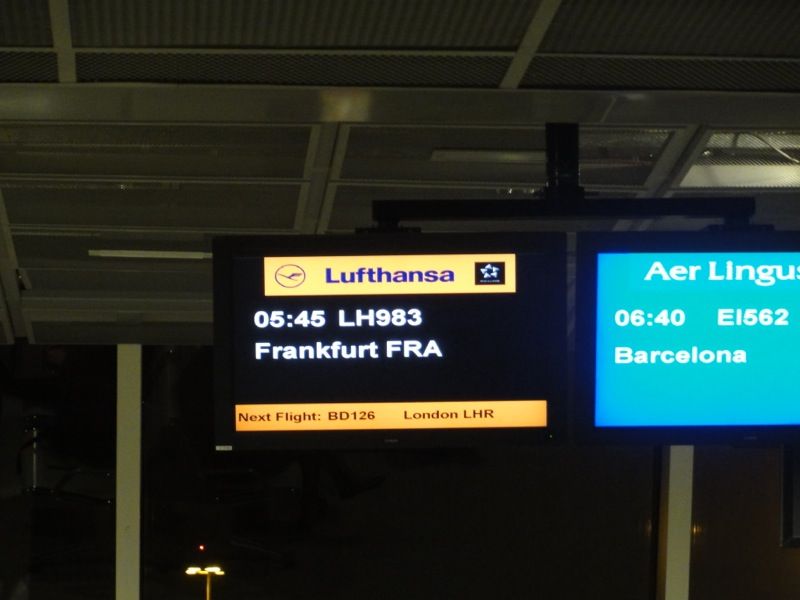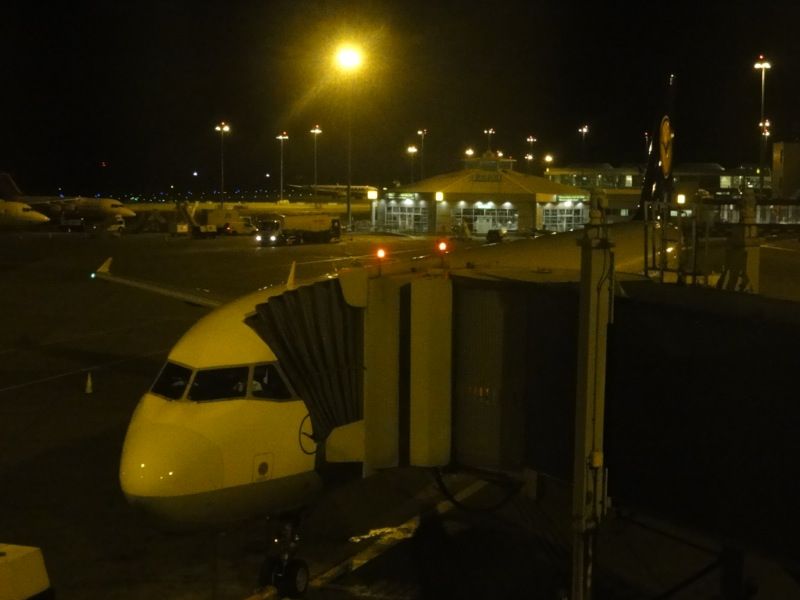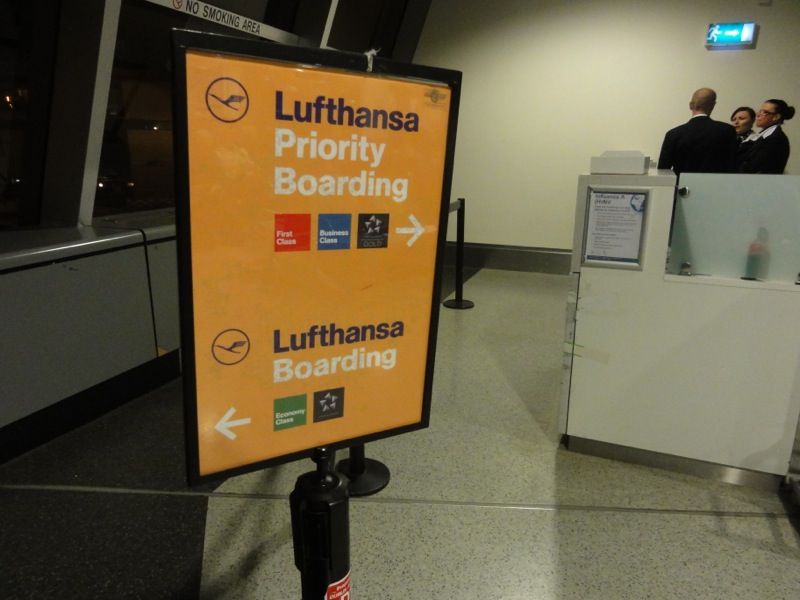 We were waiting to board when we saw the gate agents chatting and on the phones. It seemed there was a problem with the aircraft and they then made an announcement that further information would be available at a later time. Being used to these things Gareth and I looked at eachother and thought ''oh here we go '' lol.....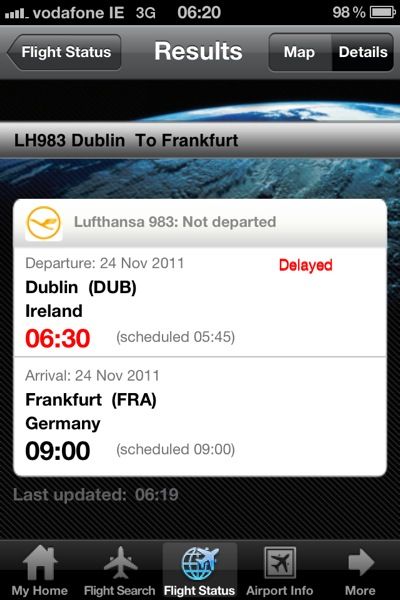 Checking on my iPhone Star Alliance App and on the LH iPad App the news didnt get any better. We decided to head back to the BMI Lounge as we were not going anywhere soon.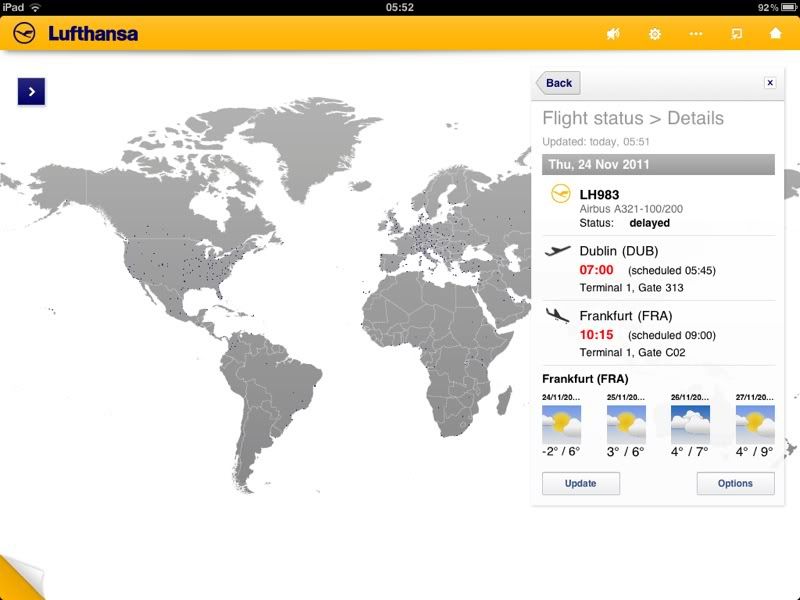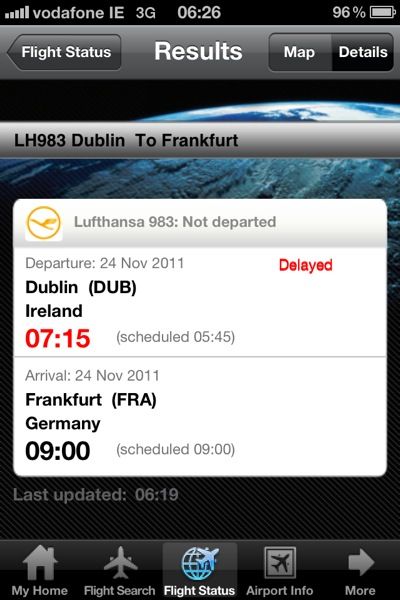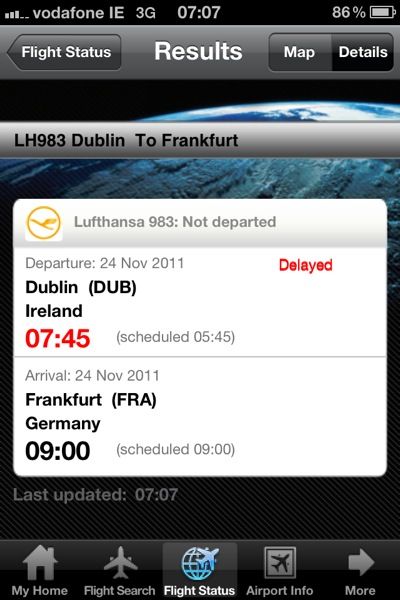 We were welcomed back in by the friendly lounge agent who also asked us if we would like a drinks/meal voucher. Gareth and I said yes and we decided to go back to T2 to my favourite place the Chocolate Lounge. The Lounge agent was so kind and said to give her our mobiles so she could call us if we were suddenly boarding. We both thought that this was a nice personal gesture.
So Gareth and I made our way to T2 and placed our order.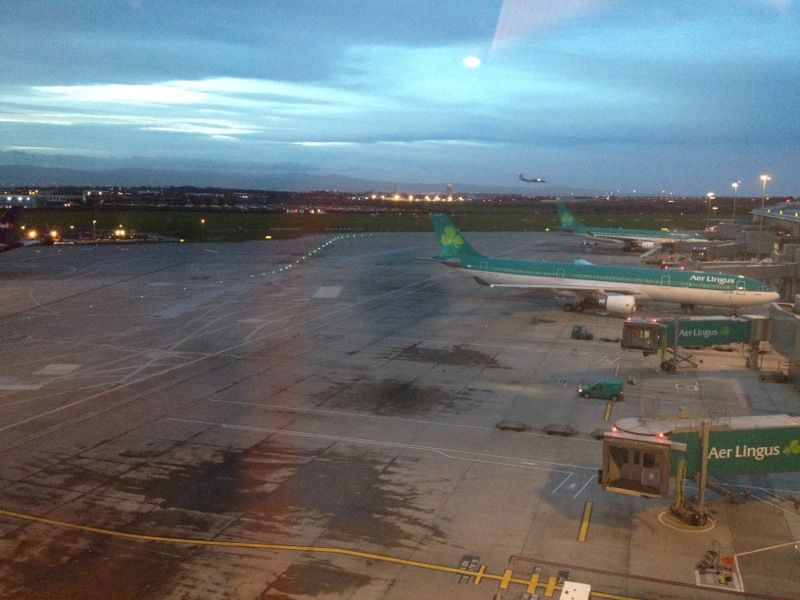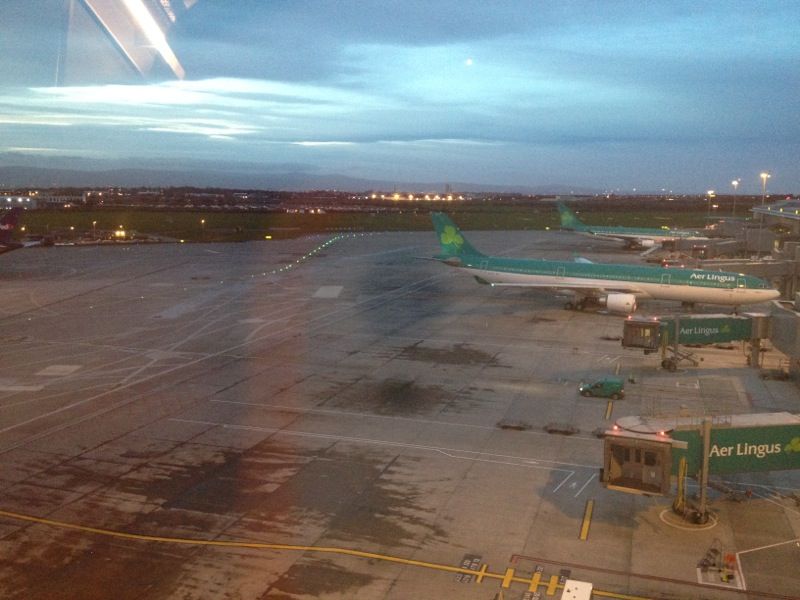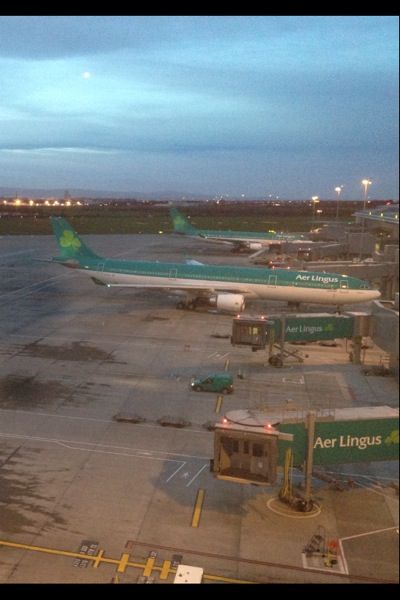 Christmas Toffee muffins
yummm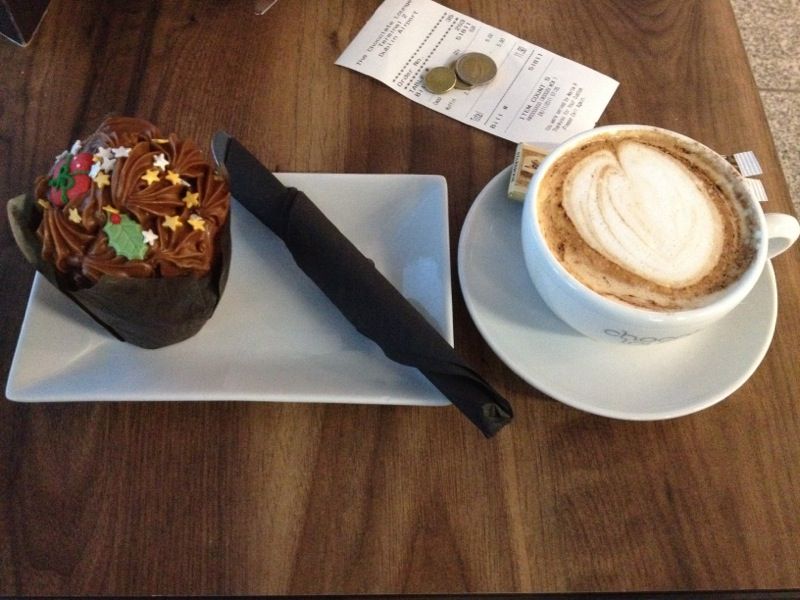 Soon after we had got stuck into our items we got a call from the lounge agent to advise we would be boarding soon so we made our way back to the lounge to get our bags and head to the gate. I said to Gareth that I wanted to get the girl in the lounge something for her kindness so I bought her a Christmas muffin.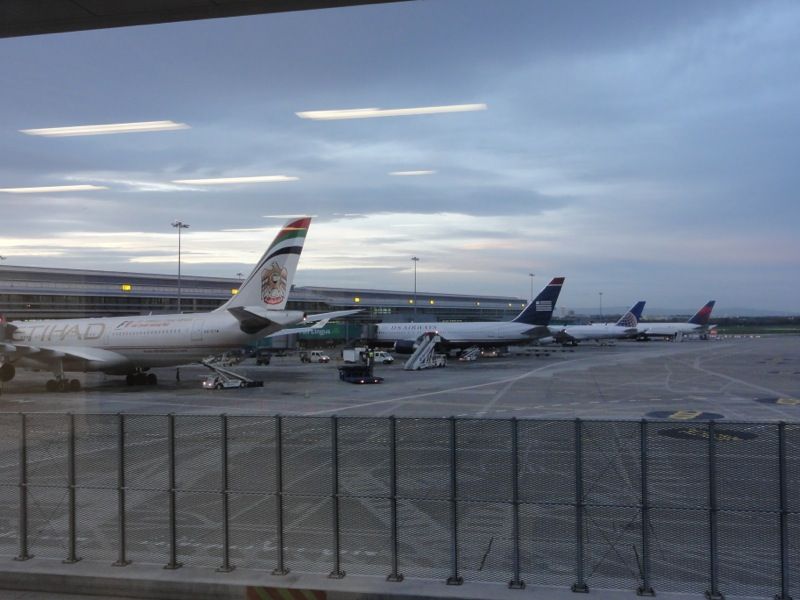 We walked briskly to the lounge and thanked the girl for what she did and I gave her the muffin. She was so surprised and was really touched. She said she would save it until she got home and make a nice cup of tea.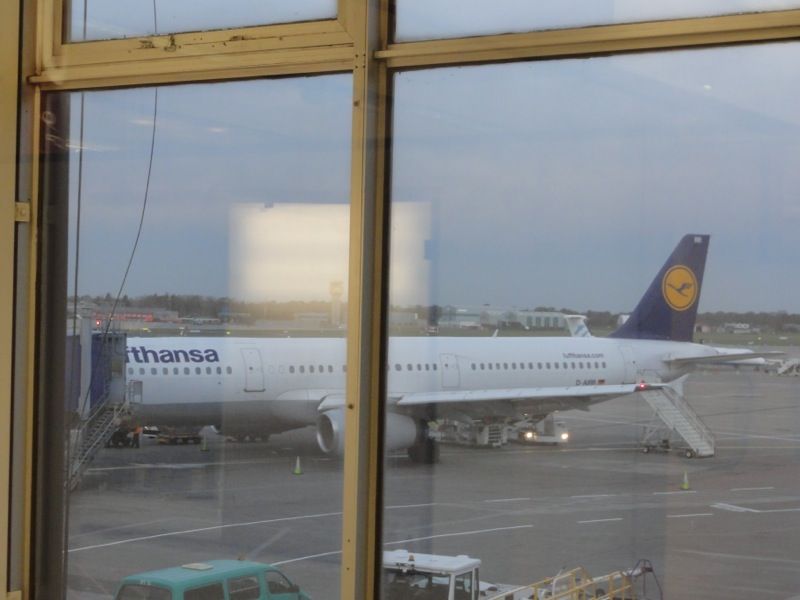 We boarded and were welcomed onboard.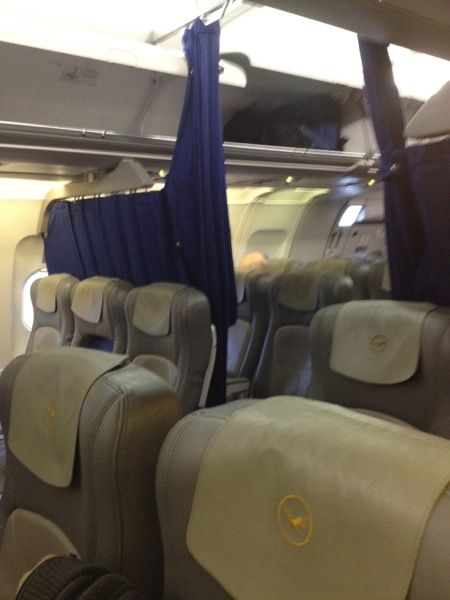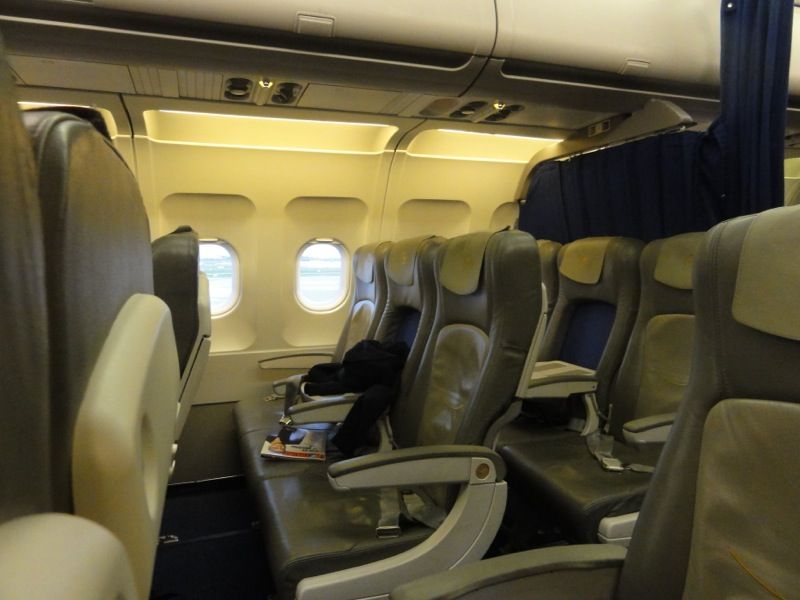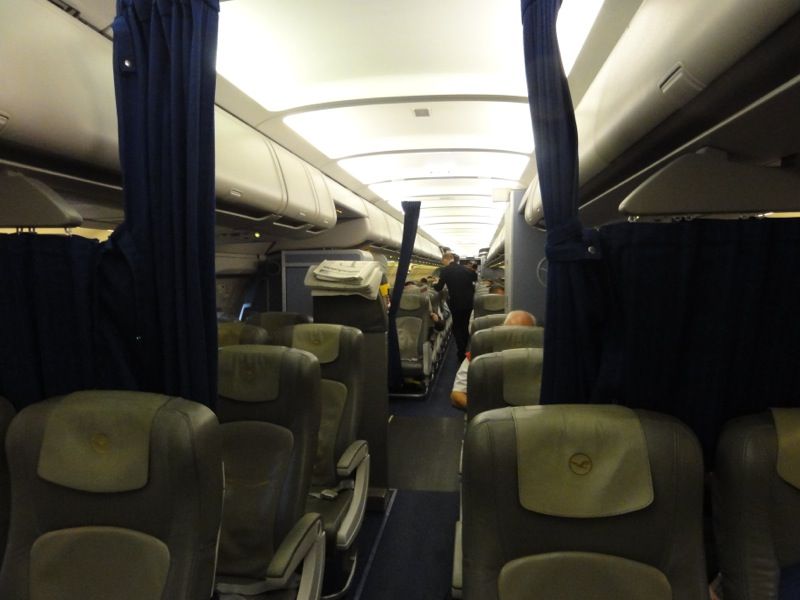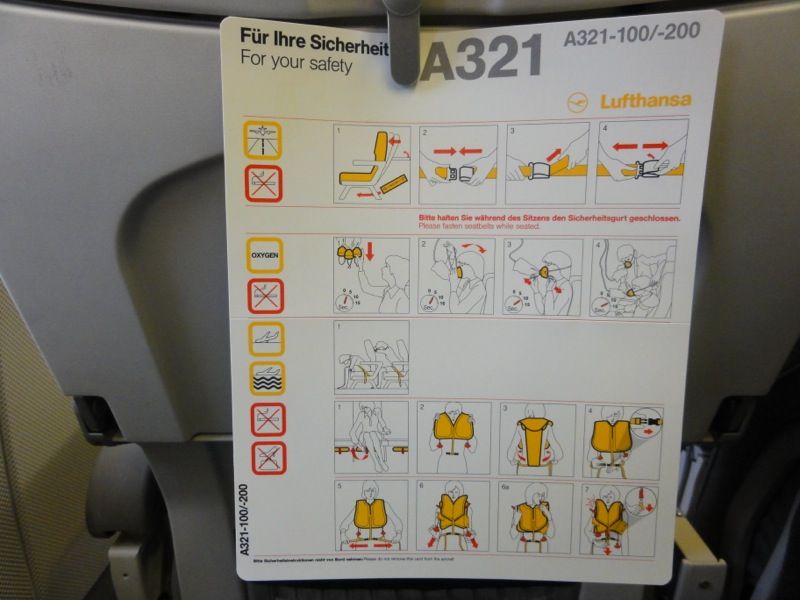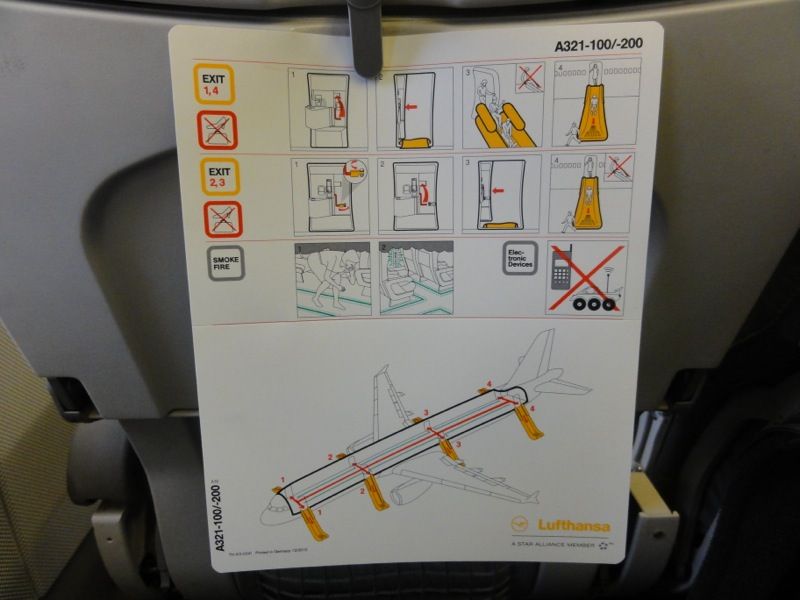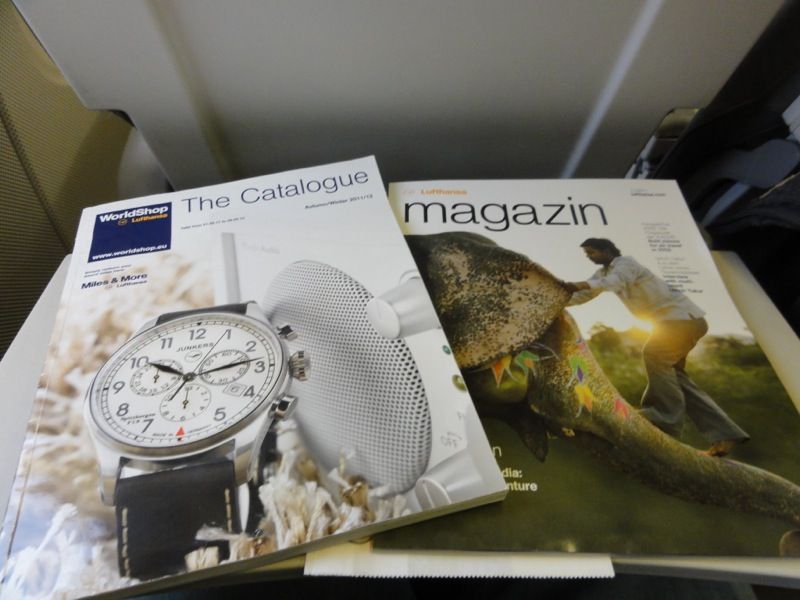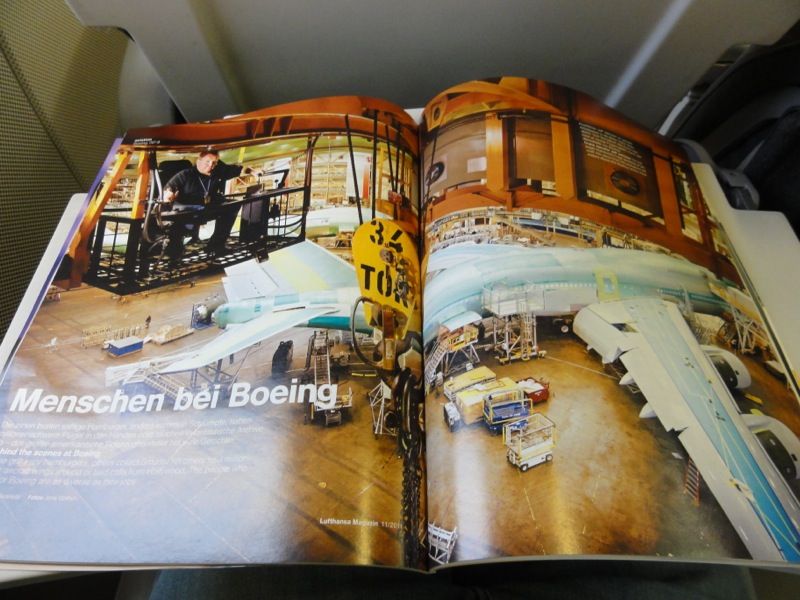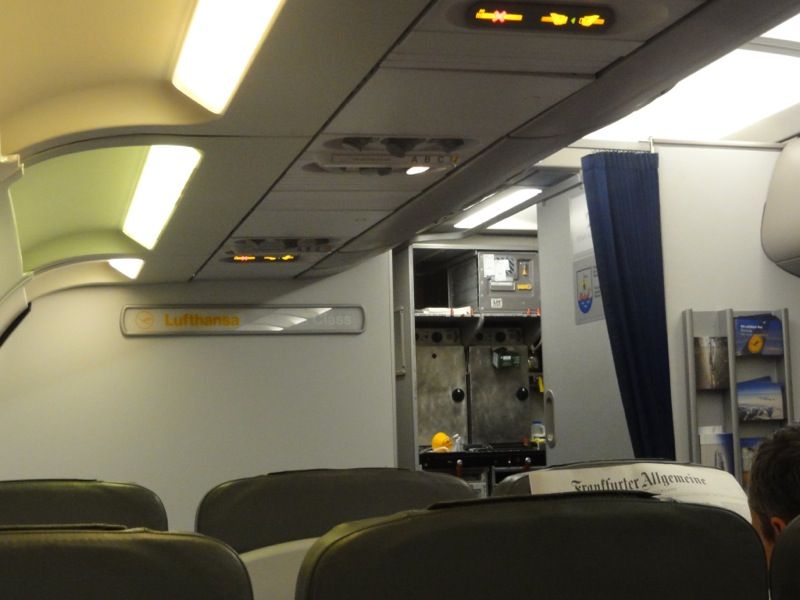 Old style interior but pleasant all the same.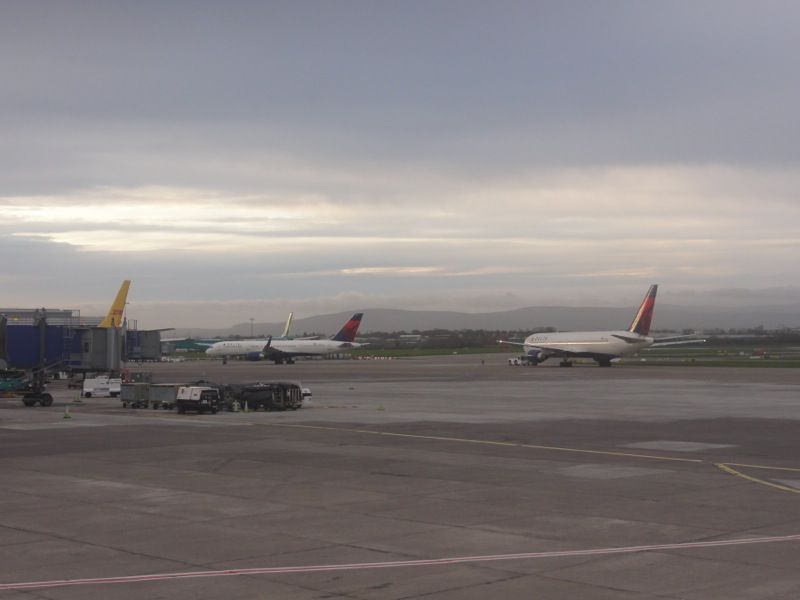 Soon we pushed back and time to make our way to the runway .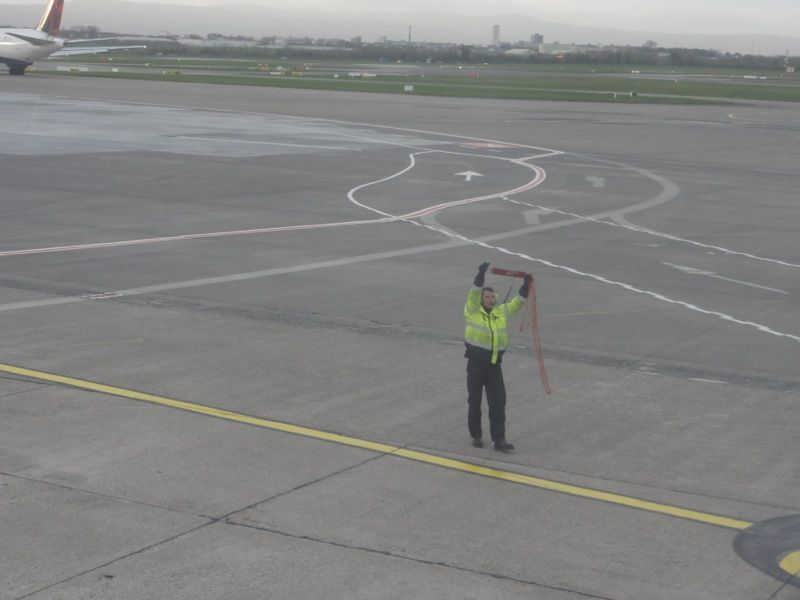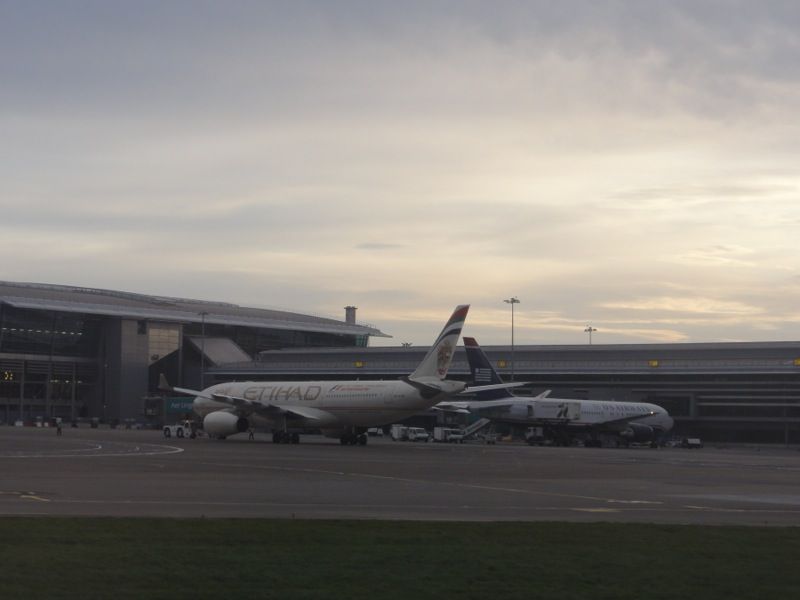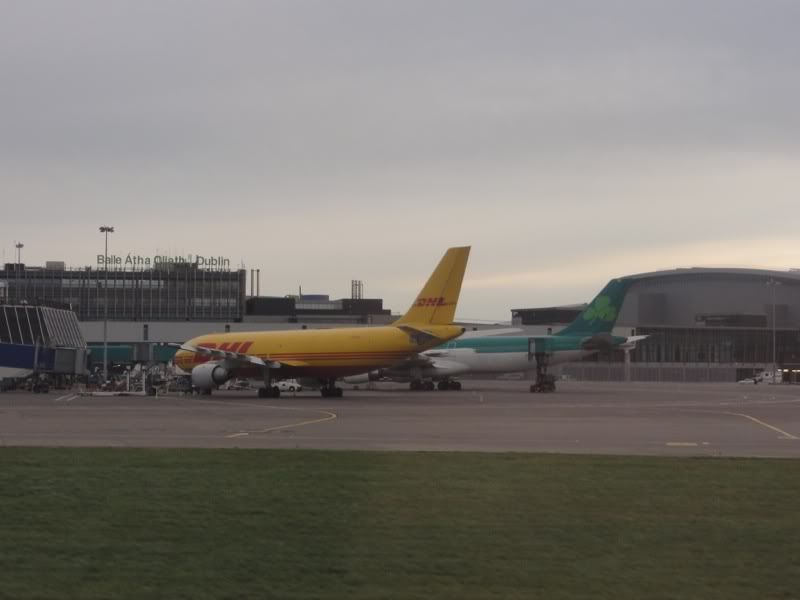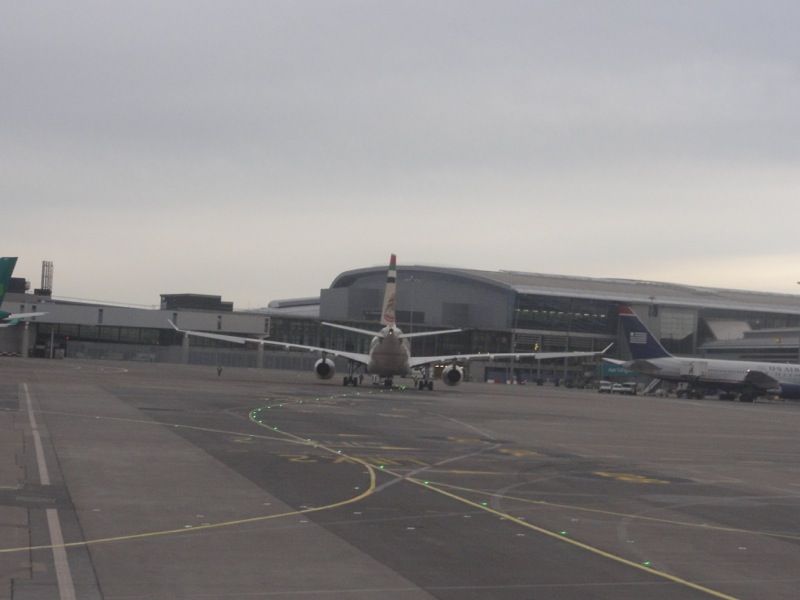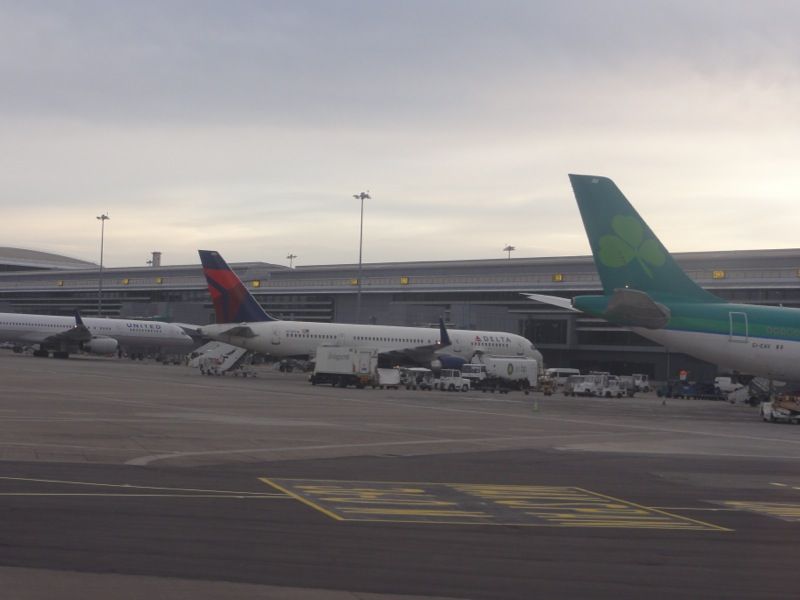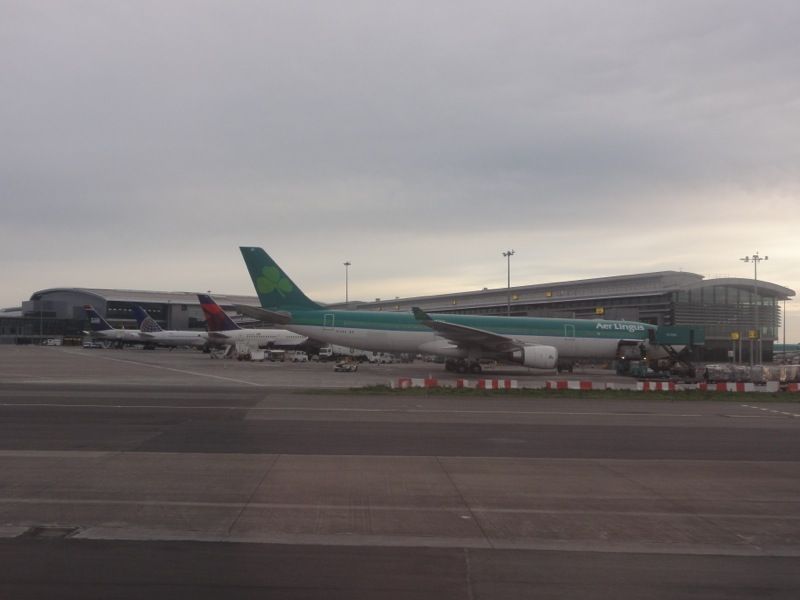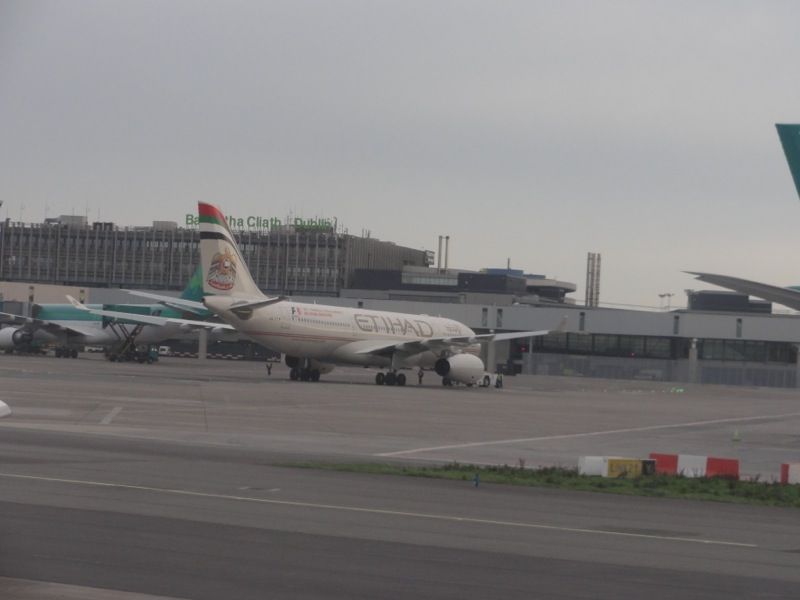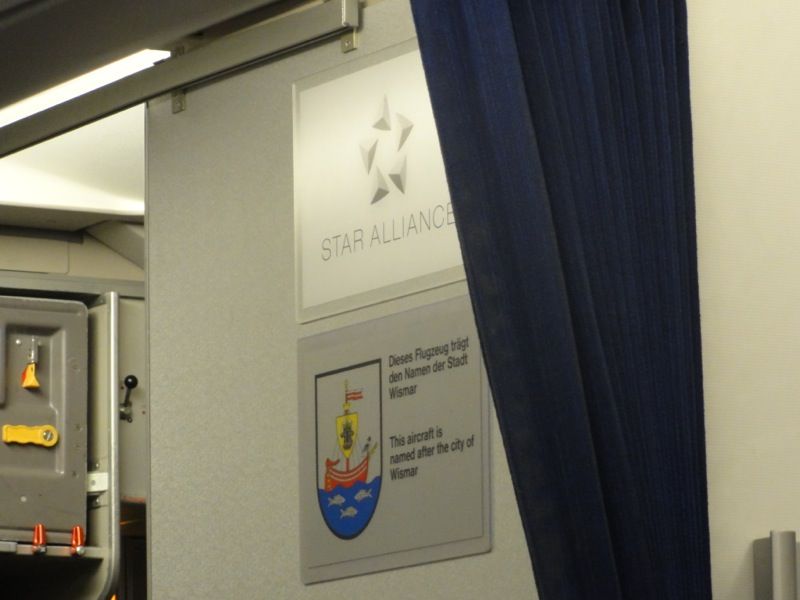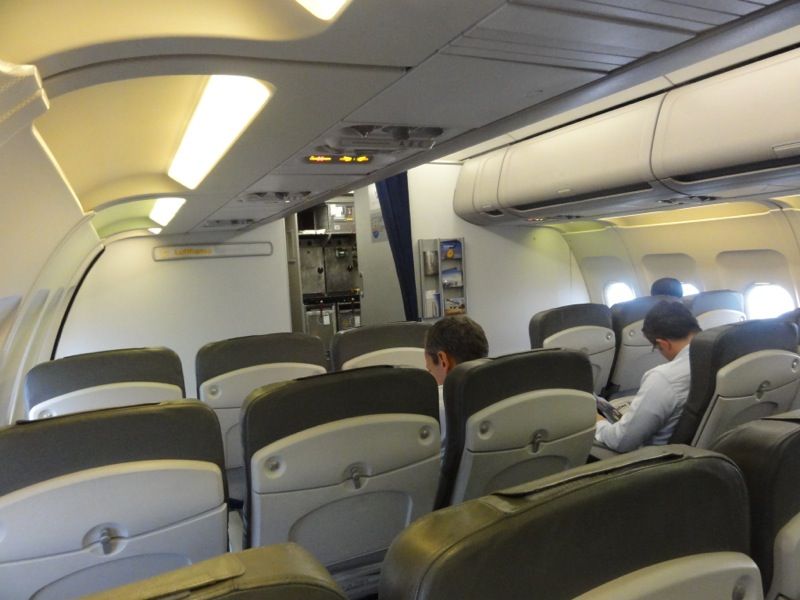 We took over and soon we left the coast or Ireland. I would be gone for longest time in over 10 years.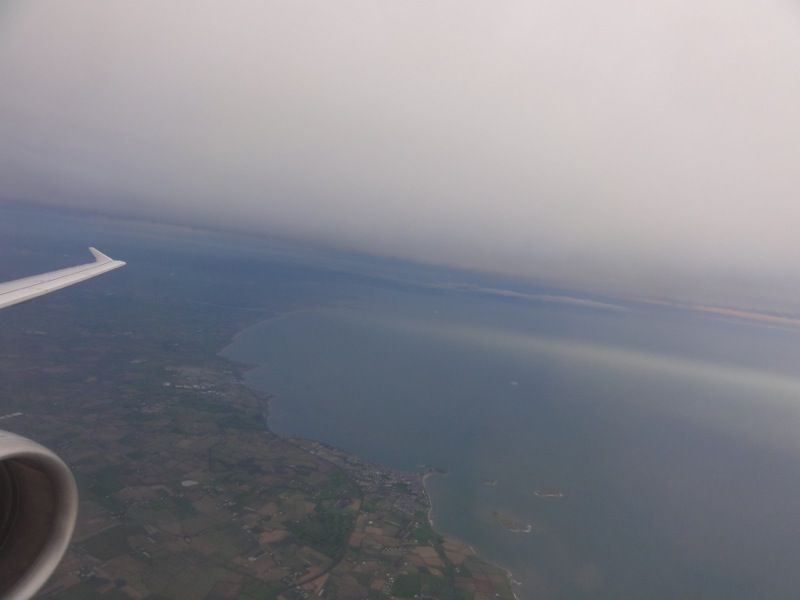 Soon after take off the meal service began. This was ok but a nice hot meal such as eggs etc.. would be
nicer.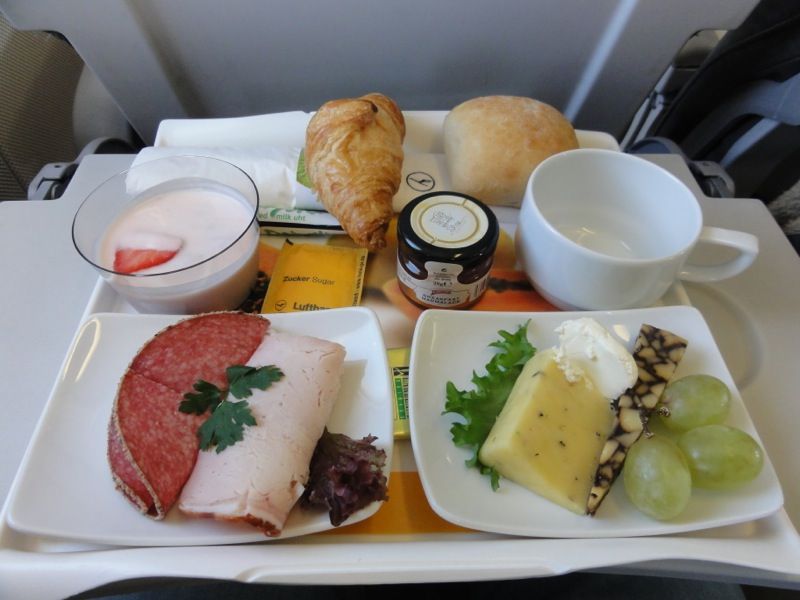 Still the Apple Juice and Coffee was decent .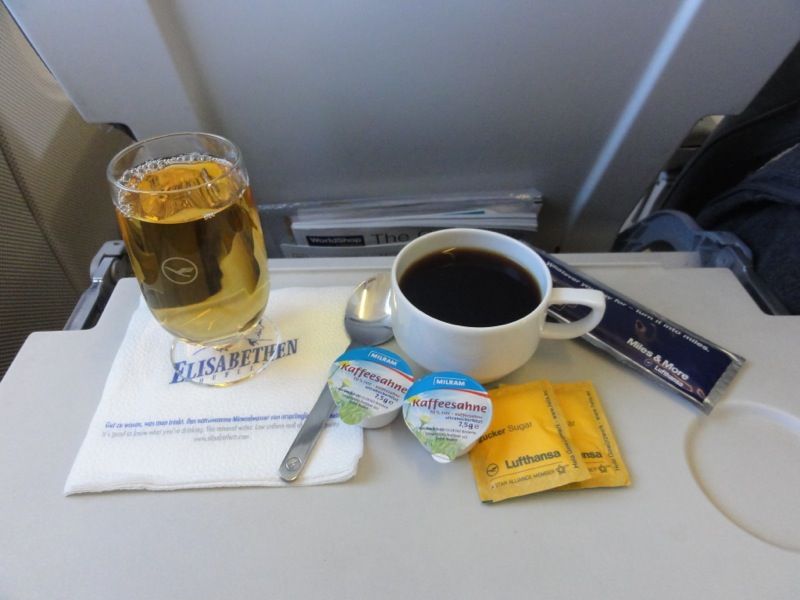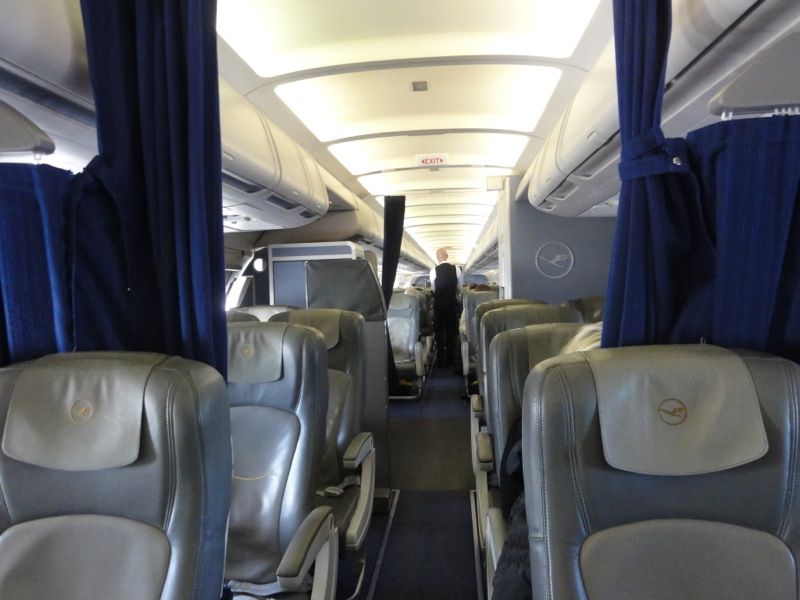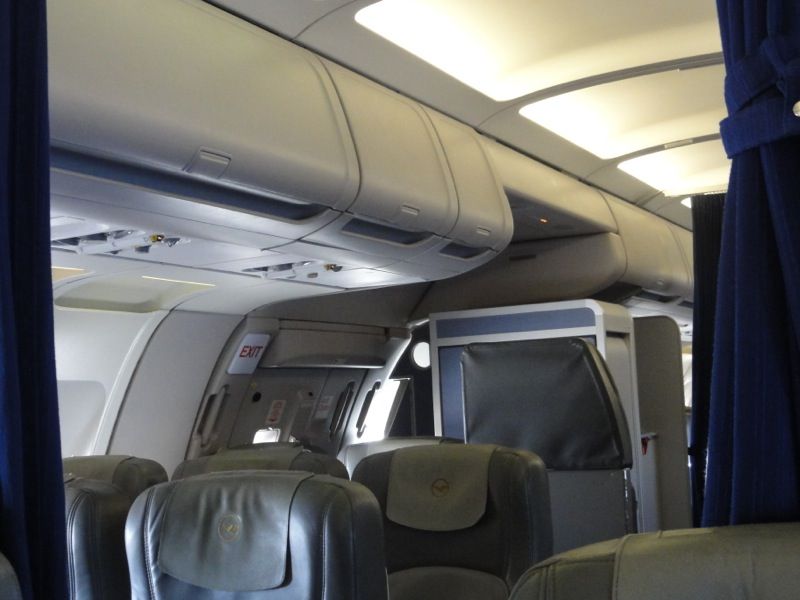 I love these postcards that LH produce.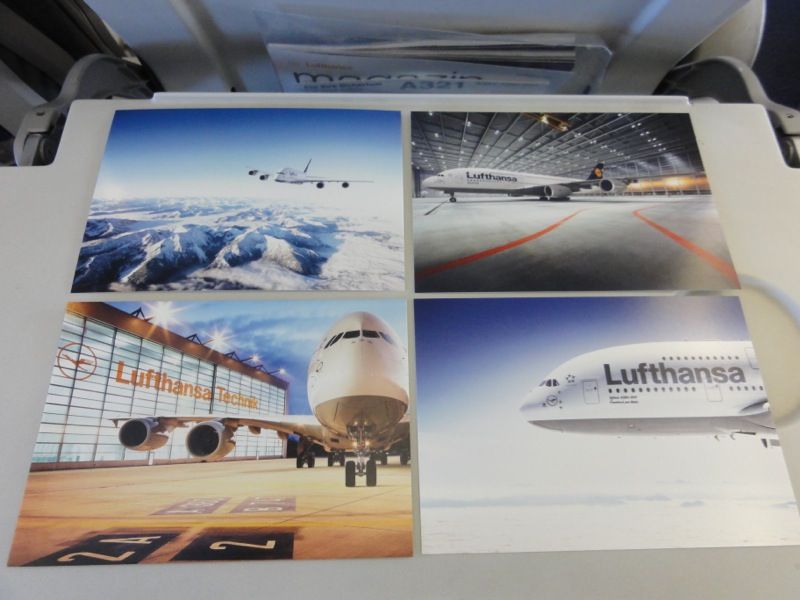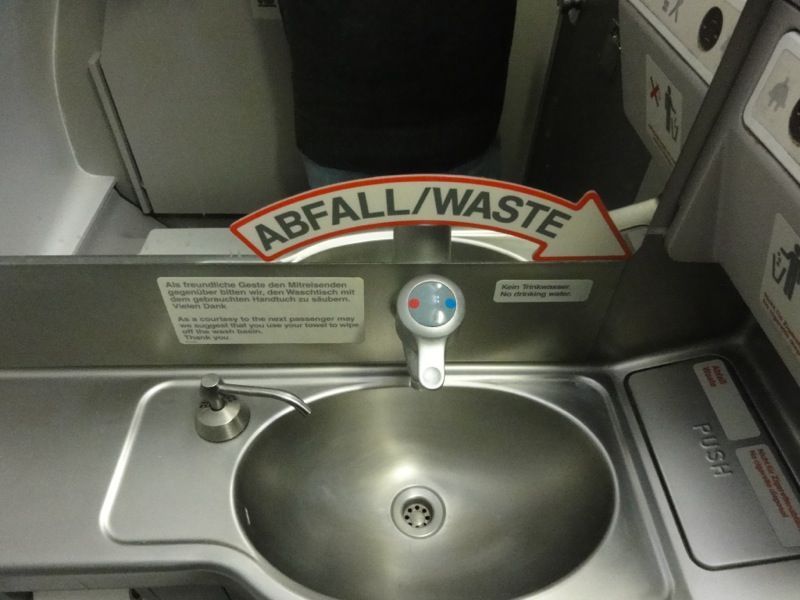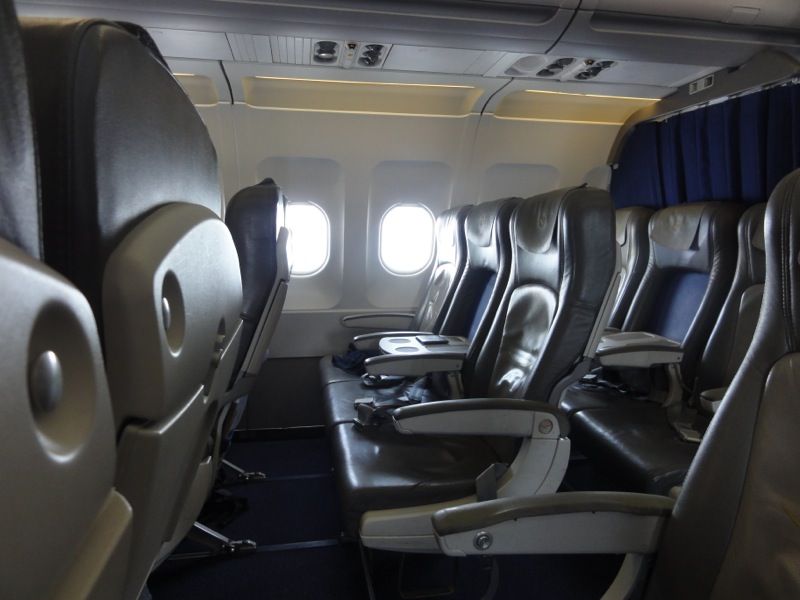 We slept for the rest of the flight and soon it was time to land into FRA. Gareth informed me we were landing on the new runway .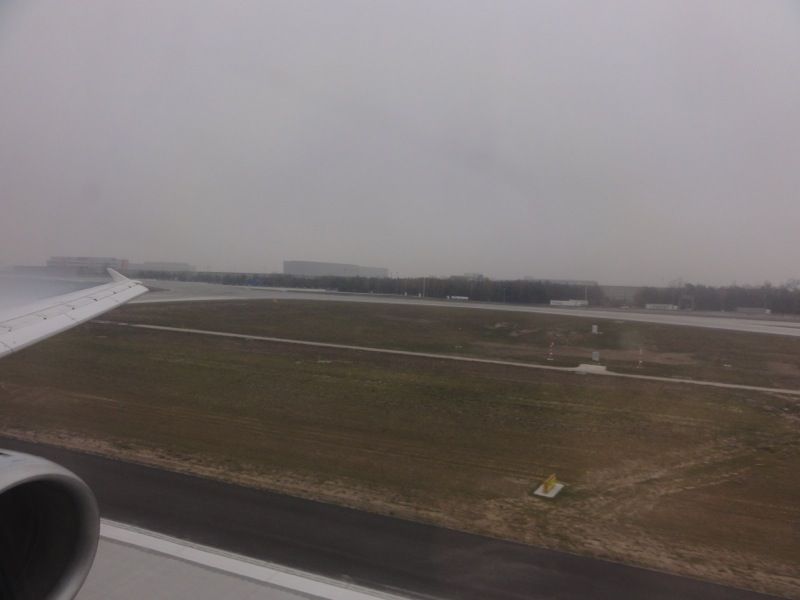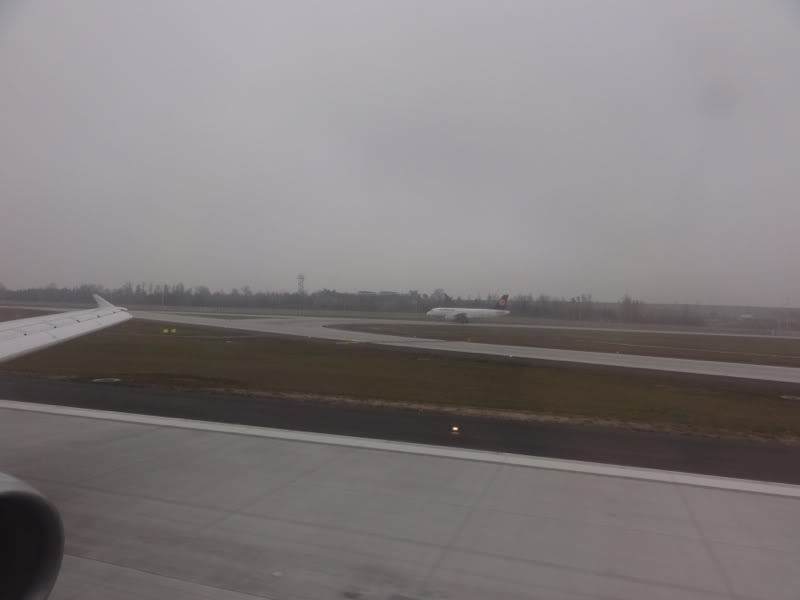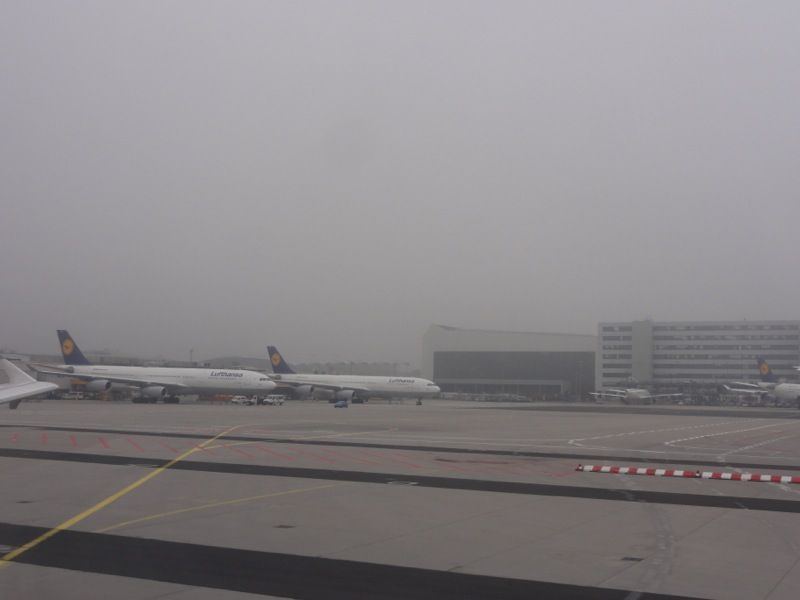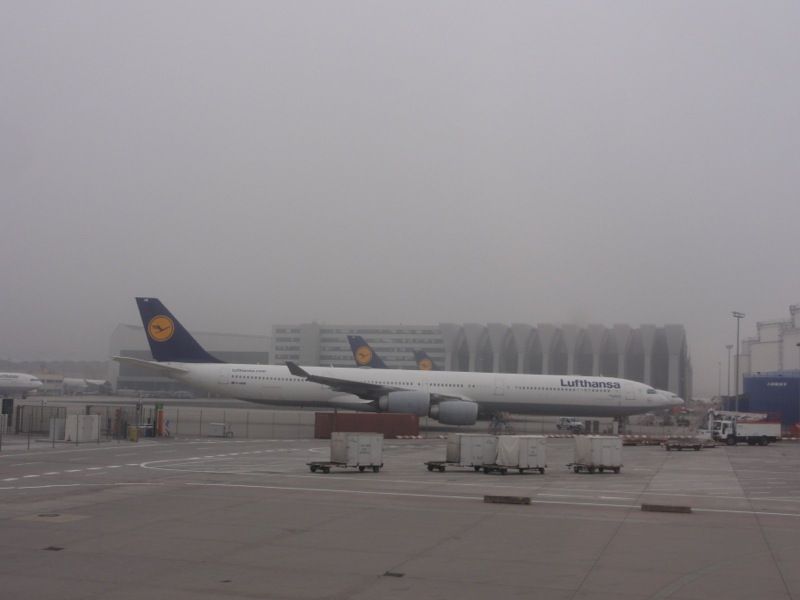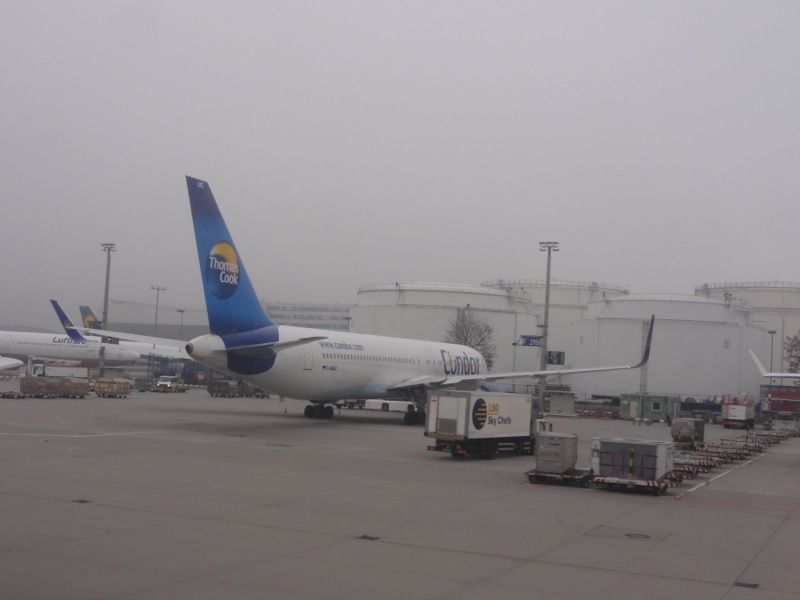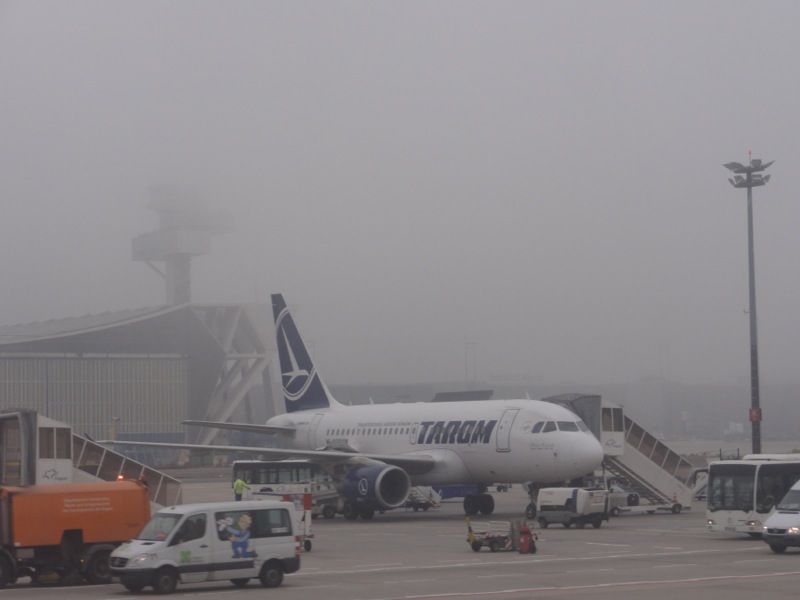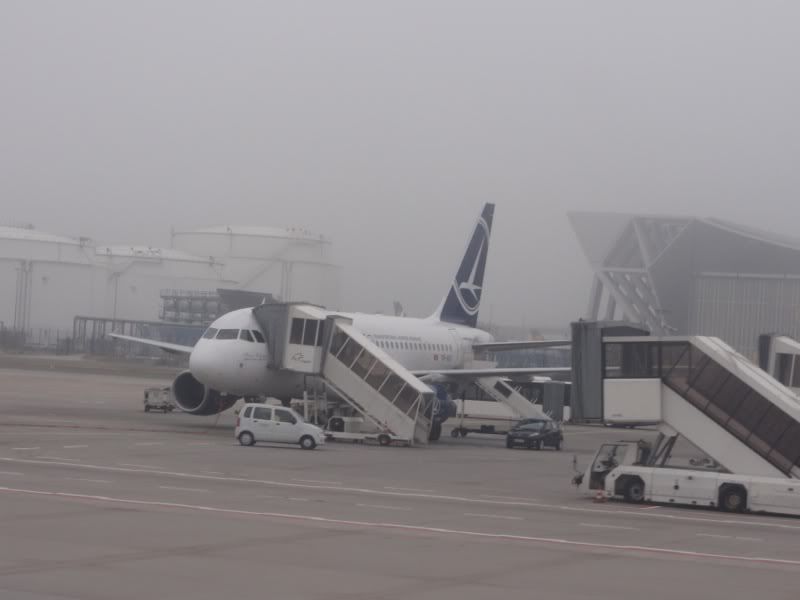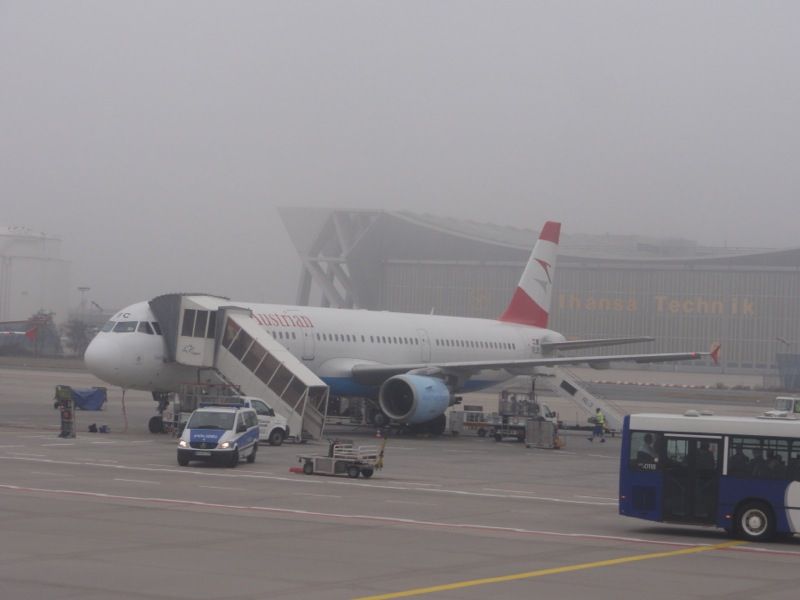 We disembarked via stairs so although very cold was a good chance to get pictures.