Hello dear A.Netters, welcome part two of my latest installment of my recent travels.
Some months ago Korean Air took delivery of their first A380, initially it was operated to NRT however additional aircraft quickly entered service to JFK, LAX and soon after HKG & CDG were added to the list, though CDG has since reverted back to a 747.
Once the schedules were loaded, it became clear you could fly from LAX to HKG via ICN with KE for about £450, given the distance this was a no brainier, a conversation with Brewox indicated he was interesting in the idea, so following a discussion on dates the trip was booked!
Part 1 has already been posted, you can read that here:-
Around The World With OW & ST - Part I - BA
(by
ba319-131
Feb 5 2012 in Trip Reports)
After a day and a half of excellent spotting from the In and Out Burger and hotel room, departure day arrived.
We decided to beat the rush and head over to check-in early in order to see what the options were seating wise.
Between Brewox and I, we had A & C seats allocated, if B could be blocked off that would be great.
Being some 3 hours plus ahead of the flight the check-in area was nice and quiet, we rocked up to the premium/Skyteam Gold check-in area, nobody else ahead of us. It seemed the flight was going to be almost 100% full in economy and the middle seat between us was indeed occupied, however being early not all of the emergency exit seats were allocated yet, so we took these though I had to make do with a middle seat, I told myself the legroom would be worth it!
I can't remember the last time I sat in a middle seat on a longhaul flight, anyone else?
Boarding passes were issued for both sectors, so with these in hand we headed upstairs for few more aircraft registrations, then decided to clear security to access the lounge, I still had a few work e-mails to catch up on, pls a little food and drink would go down well.
Security was relatively painless though as always the TSA guys have to talk constantly at everybody, remove your shoes, nothing in your pocket do this do that etc etc.
Security cleared we followed the not too clear signs to the Korean Air lounge, this being located on the 4th floor of the terminal, access is via an elevator.
A friendly greeting by the lounge warden upon arrival, our Skyteam Gold cards need to be produced to prove access was allowed with an economy ticket, even though the boarding passes indicated the gold status on them!
The lounge has two sections, one for First class and the other for all other passengers, we entered the latter section.
The lounge is ok, nothing to get excited about, I think the Oneworld lounge is better, it has better food and beverage options but this lounge has views,ok somewhat limited but at least it has some, something the Oneworld lounge lacks.
View from the lounge, you can clearly see the building works taking place.
Quick lounge shot
Food and Beverages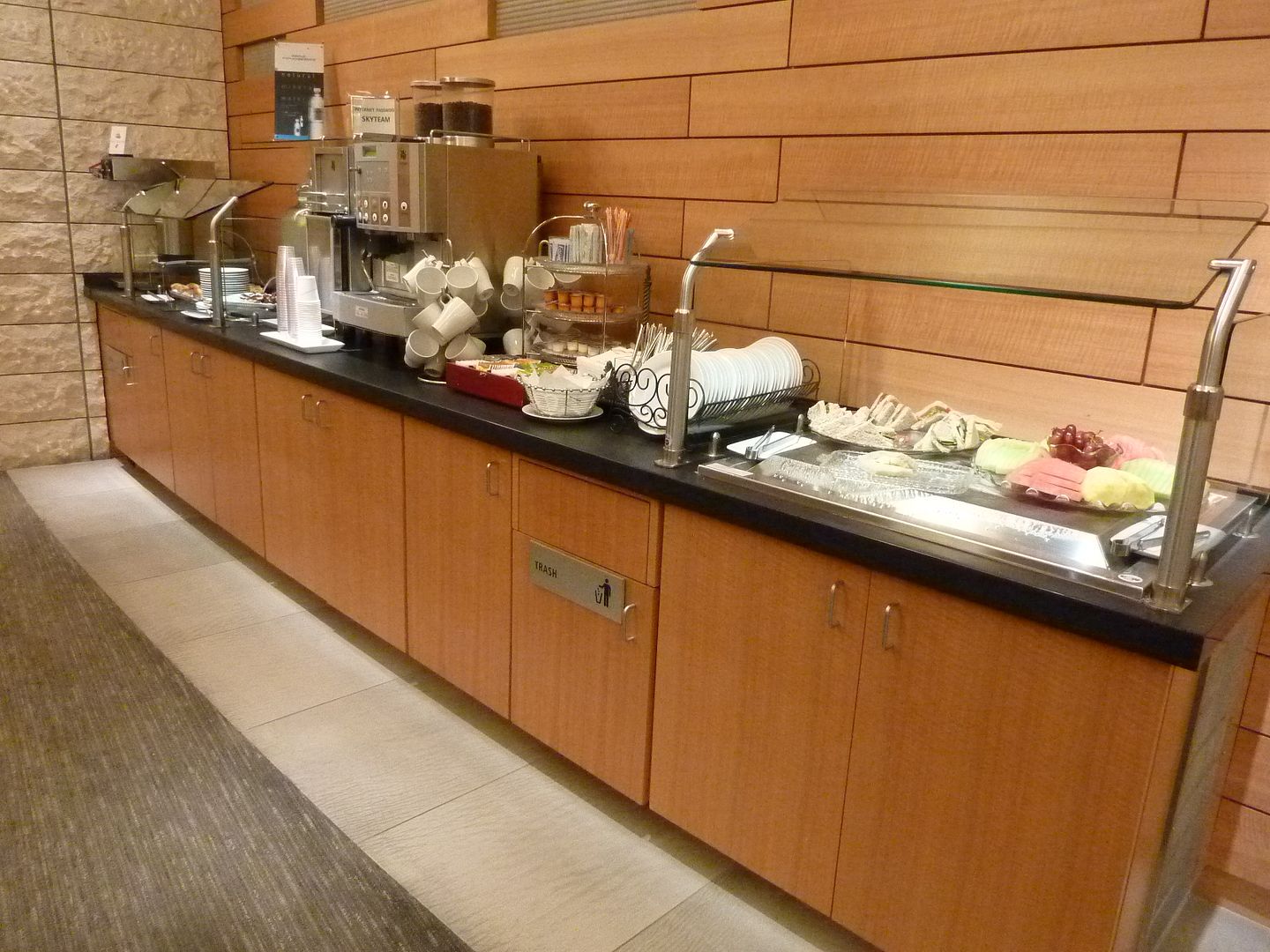 No decent beer, just Budweiser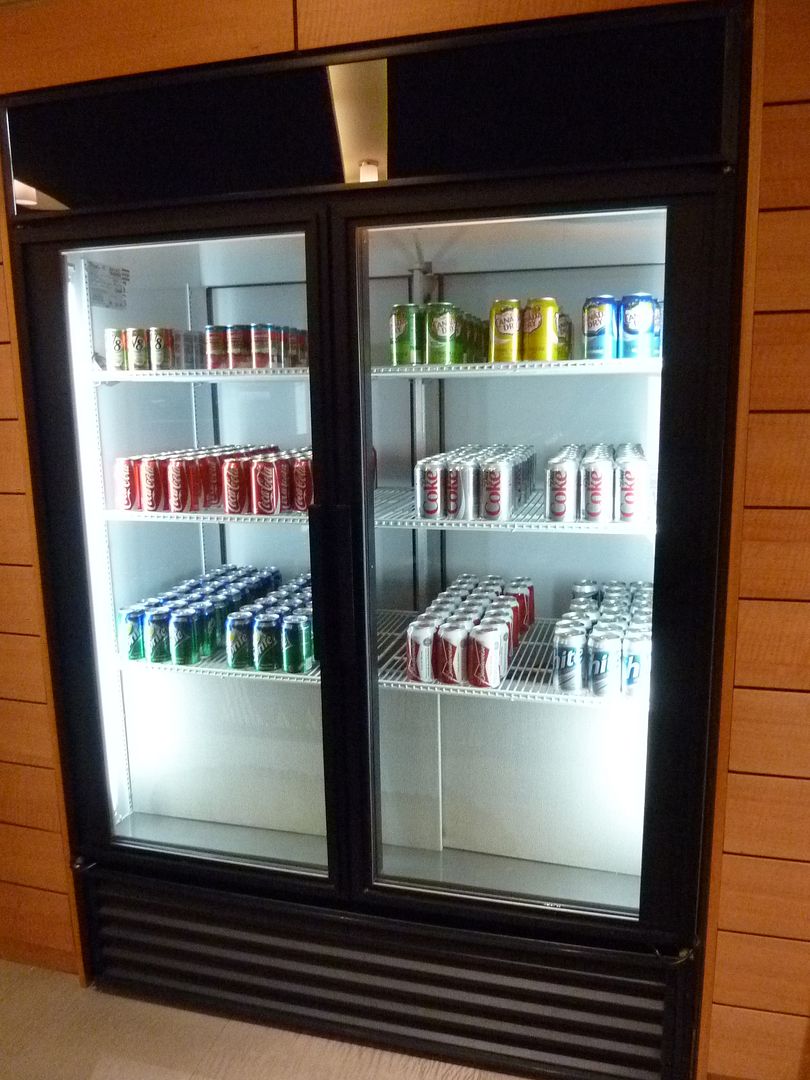 At least they have decent Gin!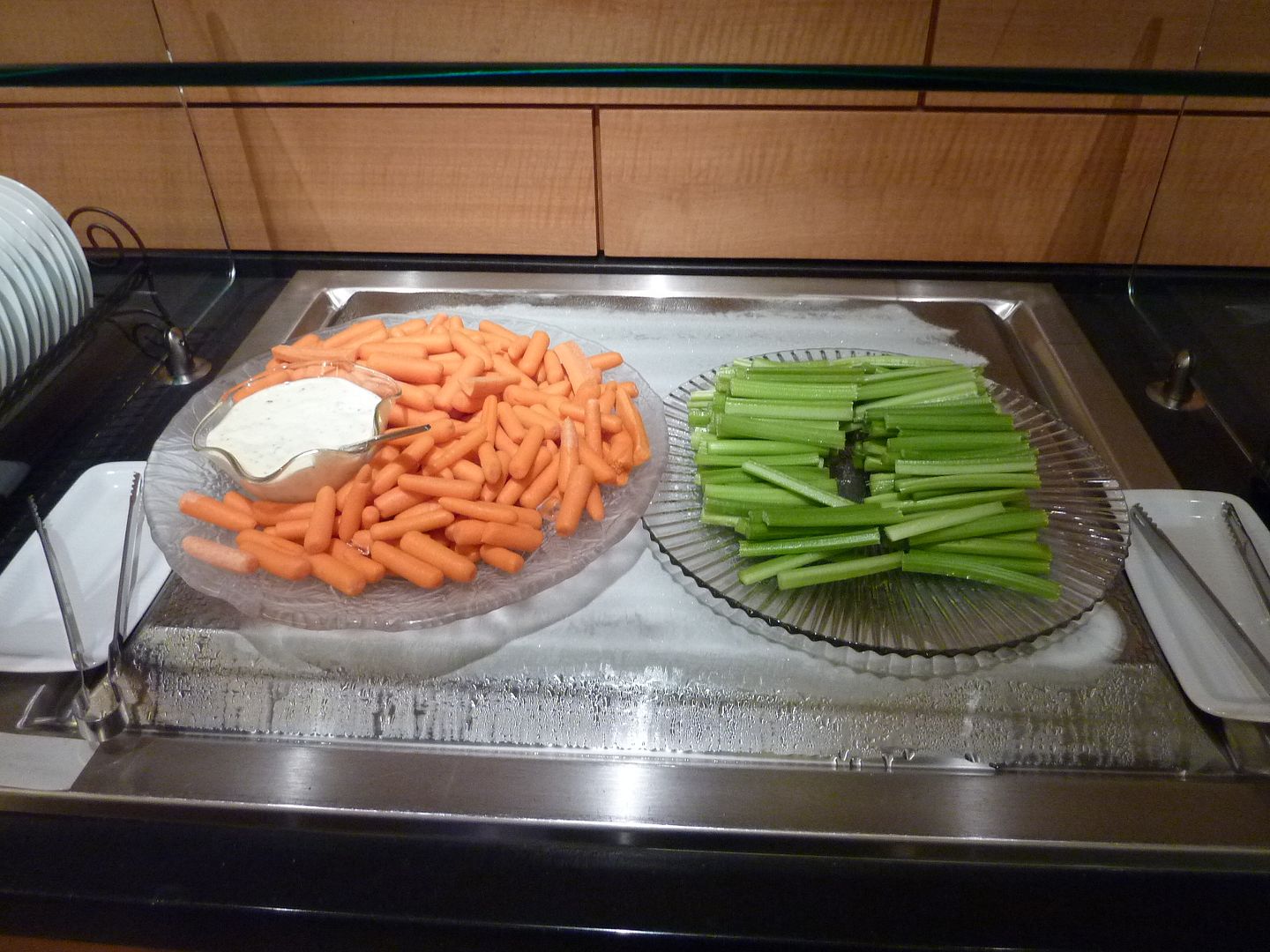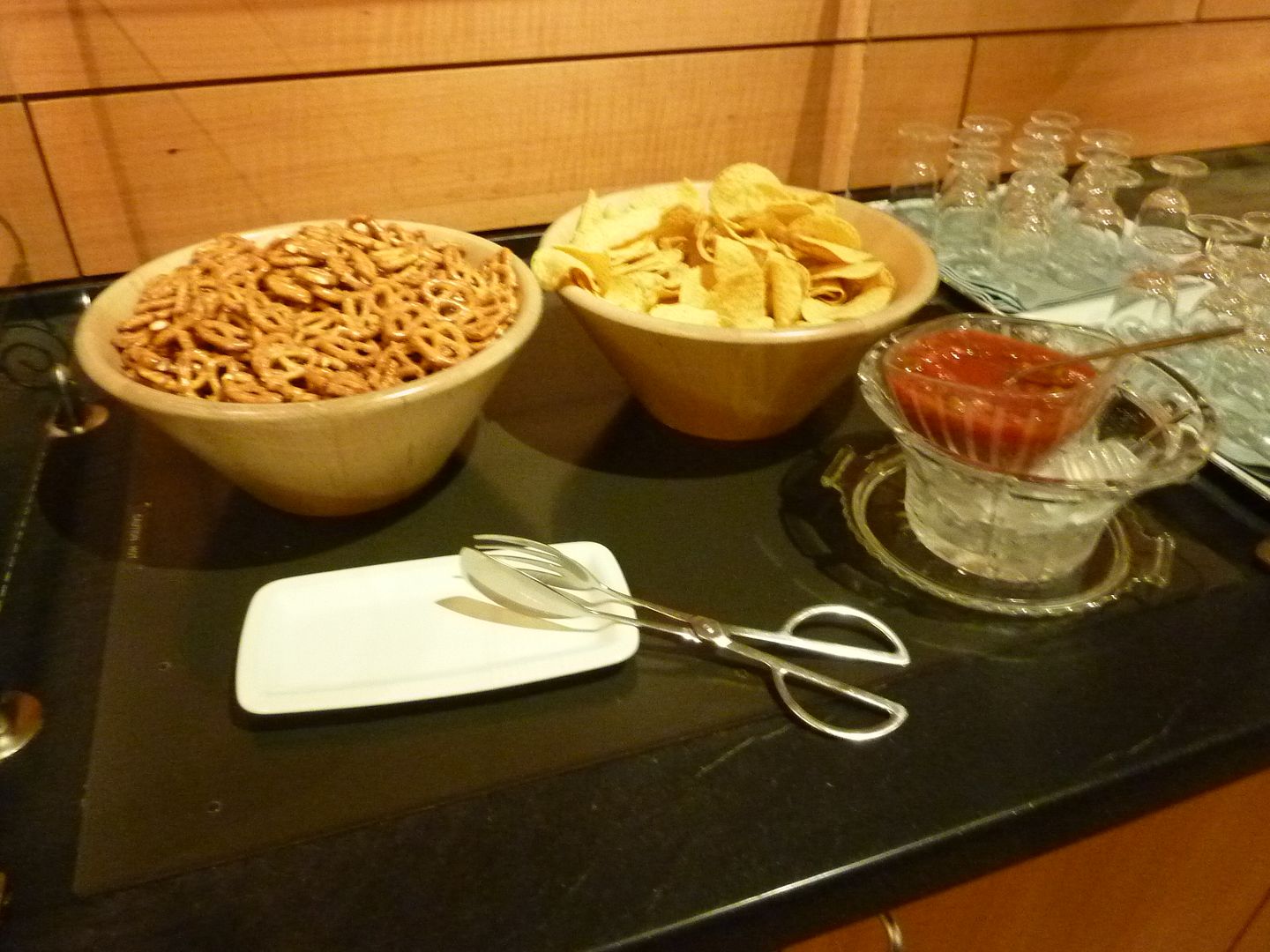 Snack time.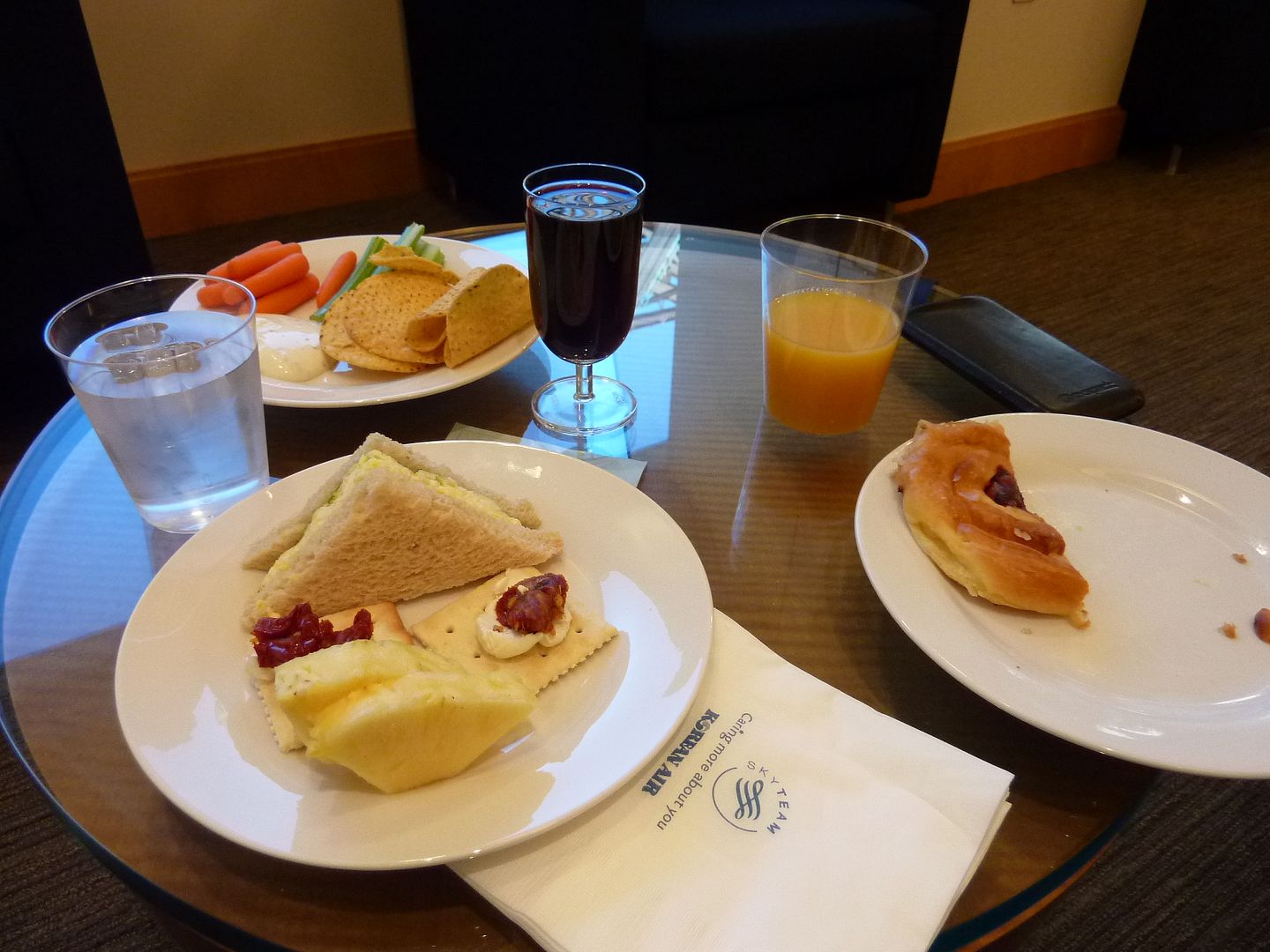 After consuming several drinks, nibbling on many snacks and managing to spot a few more planes with the help of the Planefinder app on my iPad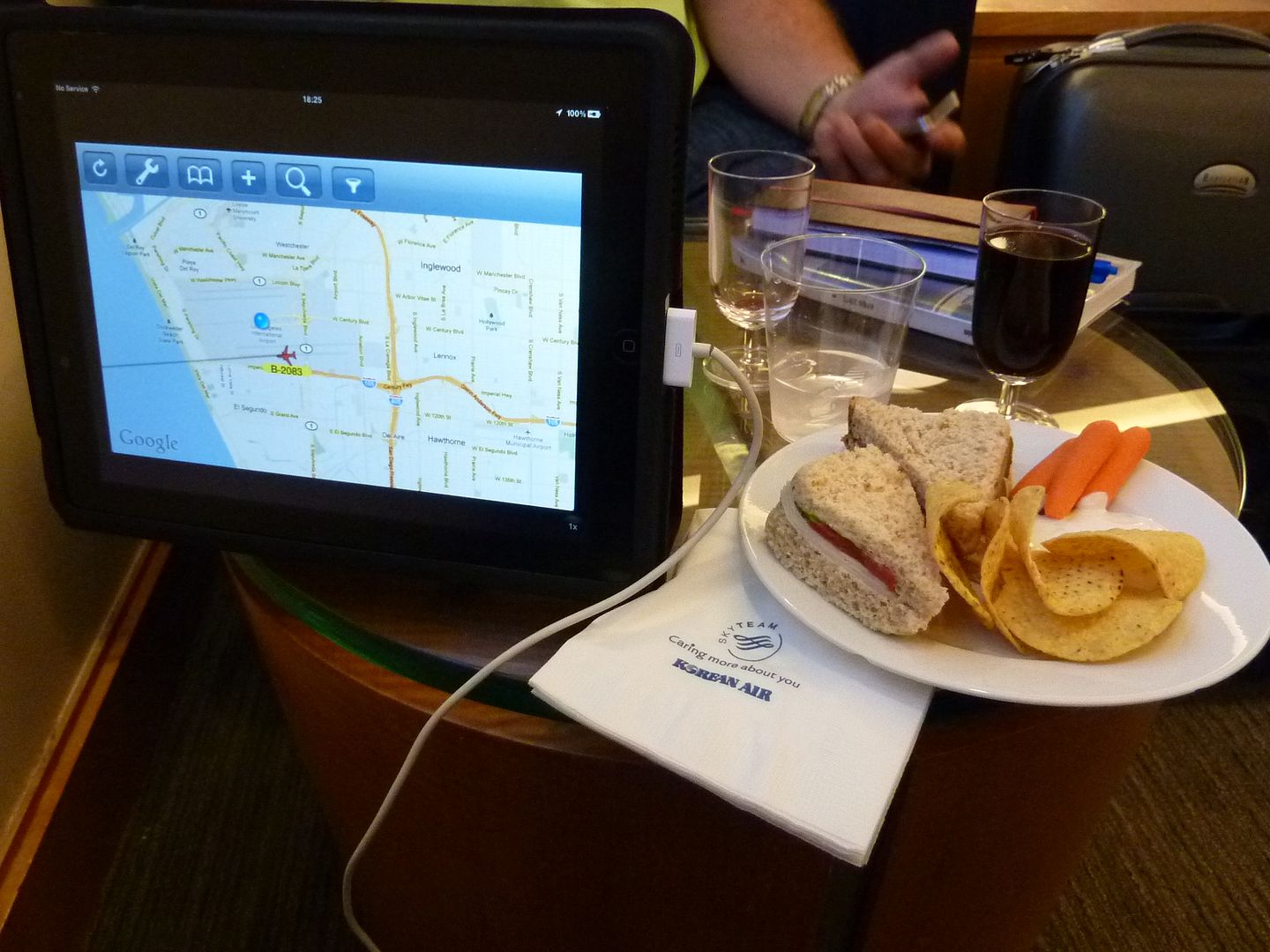 we figured it was time to head down to the gate.
Continued below....