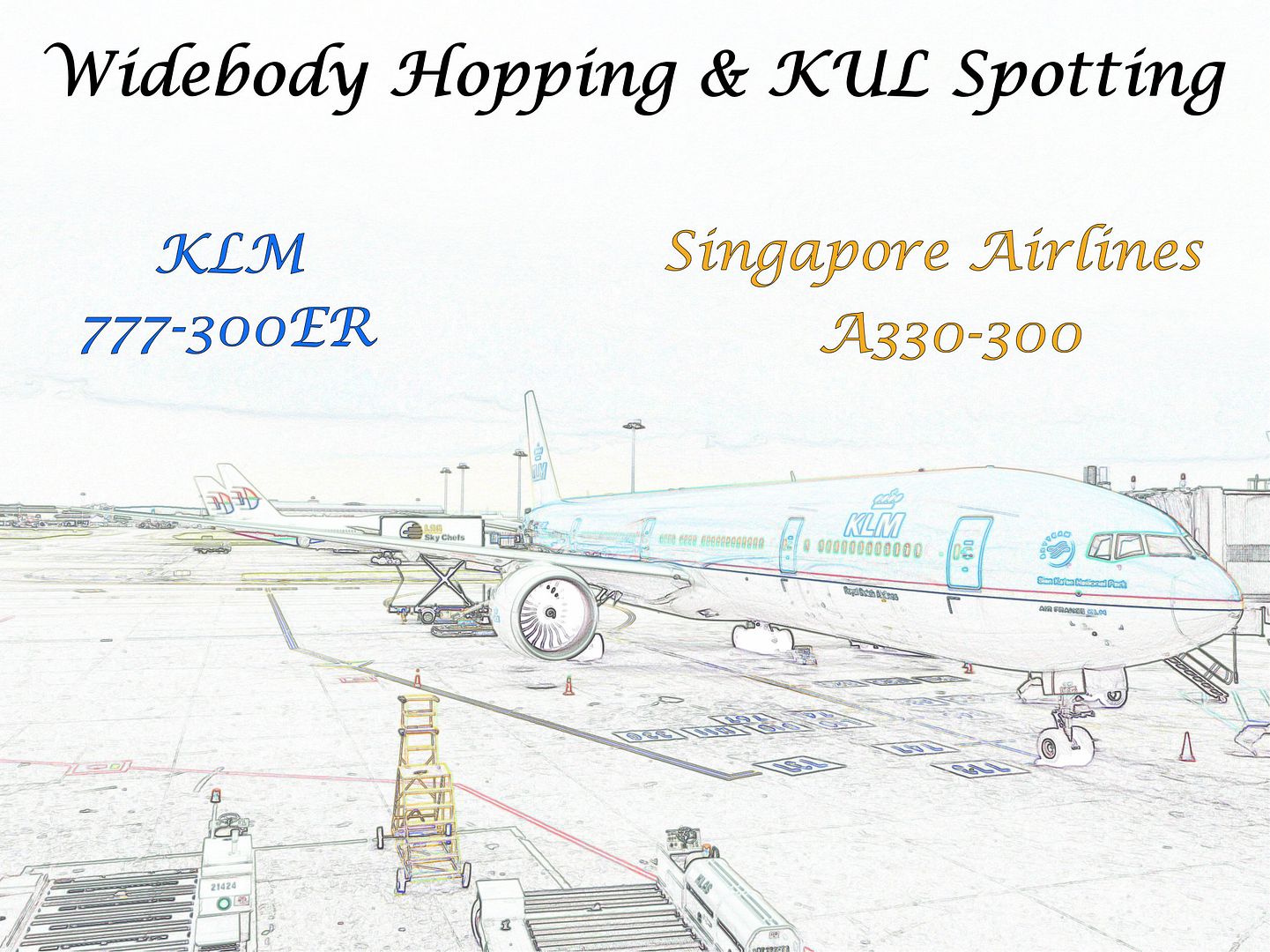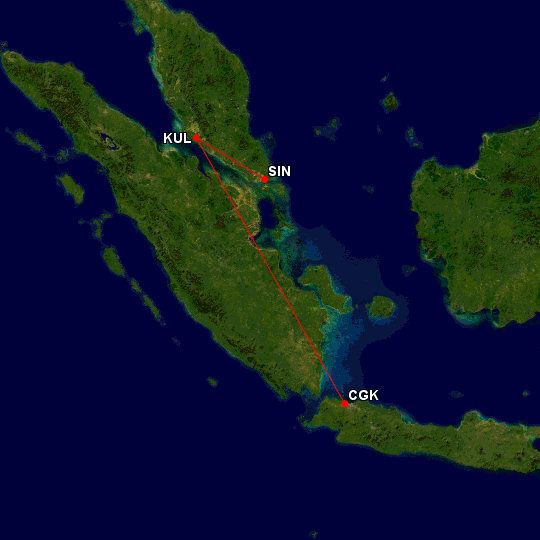 Map generated by the Great Circle Mapper - copyright © Karl L. Swartz
Background
I early 2011 my friend Satchmo and I decided to go on a spotting trip to Asia in late October. We had been planning to visit Singapore and Kuala Lumpur from the very beginning and focused on getting on Qantas' A380 between LHR and SIN. I had flown Qantas before, but I wanted to increase the number of A380 carriers in my log to five. At a later date, we also decided to include Jakarta where we had never been before. Of course we tried to get as many new airlines and interesting types as possible and it took a while to create an exciting itinerary. Finally, we booked 10 flights operated by 8 different carriers (including four new ones) and reserved hotel rooms in Singapore (one night), Kuala Lumpur (one night), Jakarta (two nights) and Bangkok (one night). We exclusively combined one-way flights and one-way combos, so we had eight different flight reservations in the end. Here's what the preliminary itinerary looked like:

Munich-London
London-Singapore
Singapore-Kuala Lumpur
Kuala Lumpur-Jakarta
Jakarta-Singapore
Singapore-Phuket
Phuket-Bangkok
Bangkok-Mumbai
Mumbai-London
London-Munich

While Satchmo was planning to use our entire time at Jakarta for taking pictures, I decided to squeeze in a domestic day trip. I found an interesting combo on two new carriers and added three more flights:

Jakarta-Semarang
Semarang-Surabaya
Surabaya-Jakarta

Now I was looking forward to 13 flights on 10 different carriers - including 6 new ones - and 4 widebodies (details to follow in the next parts). At that point of time I couldn't imagine that I would end up on 14 flights, 7 new airlines and 5 widebodies.
Part I can be found here:
QF A380 Grounded, Bags Lost - LHR-SIN, TK A330/340
(by
PlaneHunter
Jan 30 2012 in Trip Reports)
Monday, October 2011
Singapore (SIN) - Kuala Lumpur (KUL)
Singapore Airlines SQ106
Scheduled times: 08:35-09:30
Actual times: 08:37-09:39
Flight duration: 00:32 (hrs)
Distance: 185 miles
Economy Class, seat 31E
Airbus A330-343E
9V-STE (MSN 1006)
Delivered in 04/2009
1st flight on 9V-STE
9th A330-300 flight
24th A330 flight
After a short, but relaxing night at the
Changi Village Hotel
we returned to the airport about two hours before departure. We had failed to check in online in the evening before, but we hadn't been surprised considering that we had only received an Air India reservation code after making our booking on CheapTickets. Codeshare partner Air India had sold that early morning Singapore Airlines flight (
SQ106 = AI7244
) much cheaper than the operator. We hadn't been able to reserve seats in advance either - and our first names had even been confused with our last names in the reservation. But we had definitely entered our names correctly...
The friendly SIA check-in agent didn't mention the names issue at all, but we failed to get decent seats. Apparently most passengers had either pre-reserved their seats or checked in much earlier - SQ106 is probably mostly used as a connecting flight. We got possibly the worst seats on the plane - middle seats in the first row of Economy Class.
However, we didn't mind so much because we were still glad that we had arrived in Singapore in due time after all the hassle caused by the Qantas grounding
(you can find all details here)
.
We still had plenty of time left for some airside spotting. Here's 9V-SKK, the one and only A380 delivered to SIA in 2010: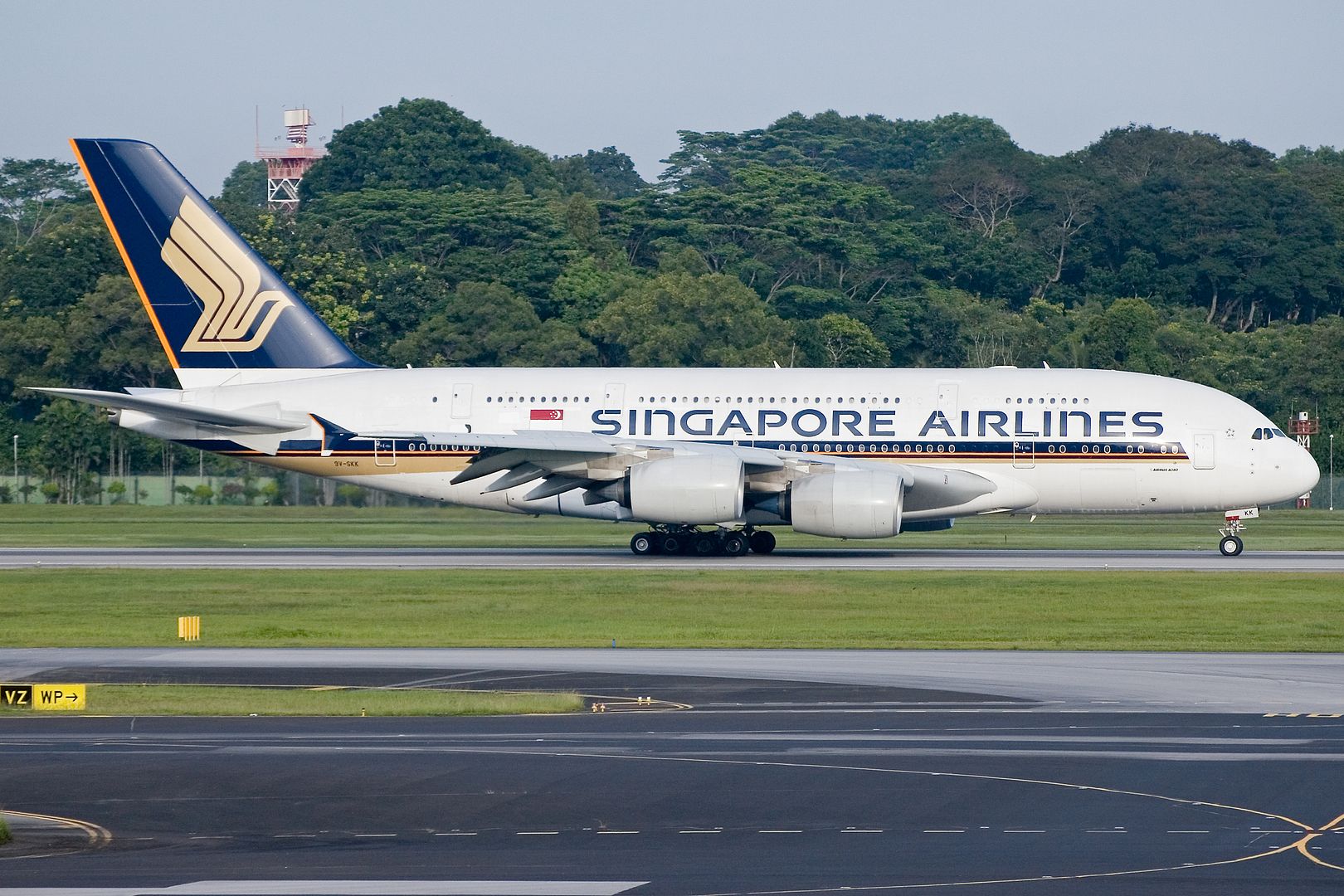 Picture by Satchmo
VT-JBE is one of 46 737-800s in the Jet Airways fleet. Expect to see a
PlaneHunter
report about such a bird soon: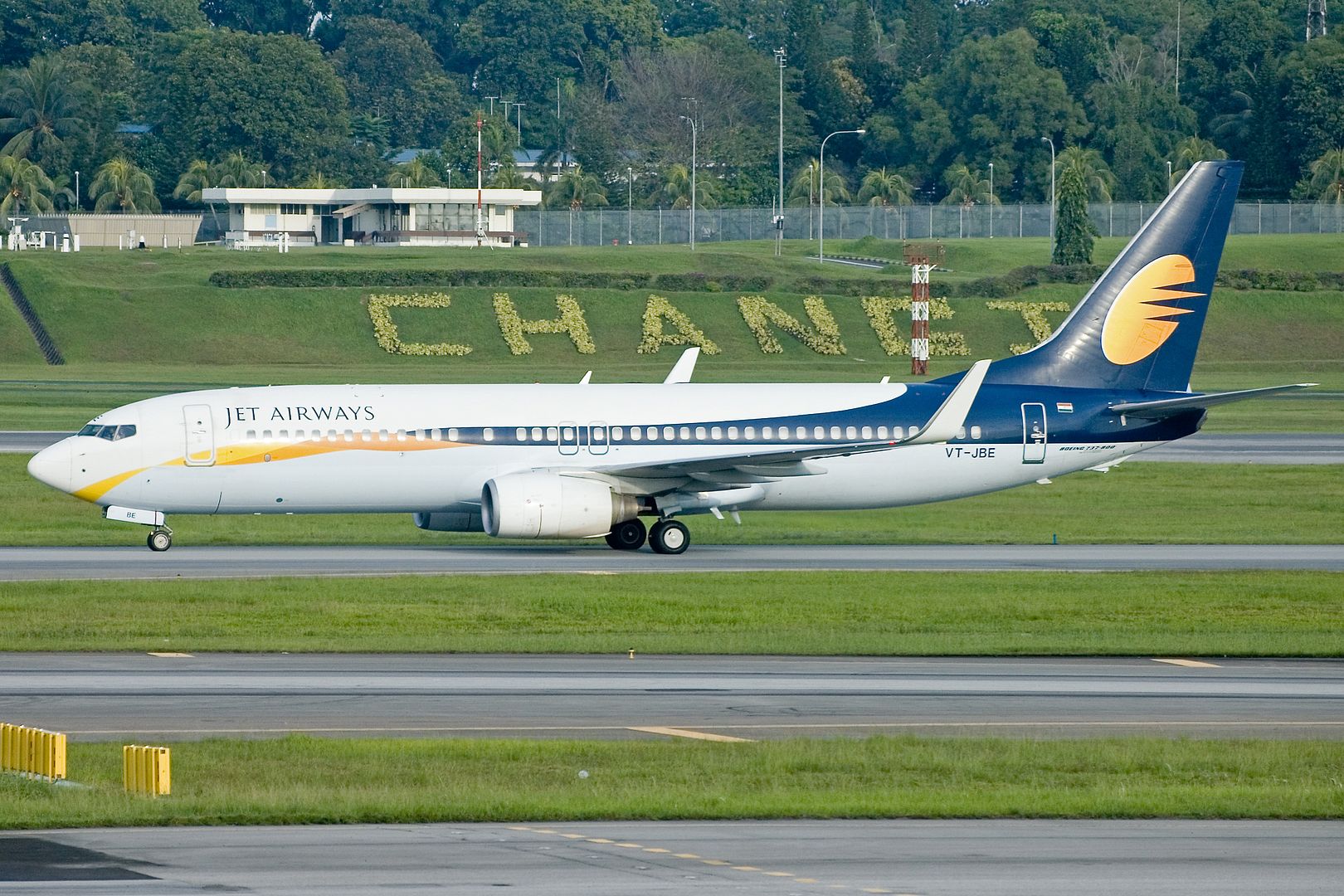 Picture by Satchmo
I logged 24 new registrations until departure - in addition to 17 on the day before. That's not bad considering that I could only spend a relatively short time for spotting at SIN, other than originally planned. Now I'm hoping that I can make up for that during my next visit in May.
When we returned to the gate, we found
9V-STE
being prepared for our flight to Kuala Lumpur: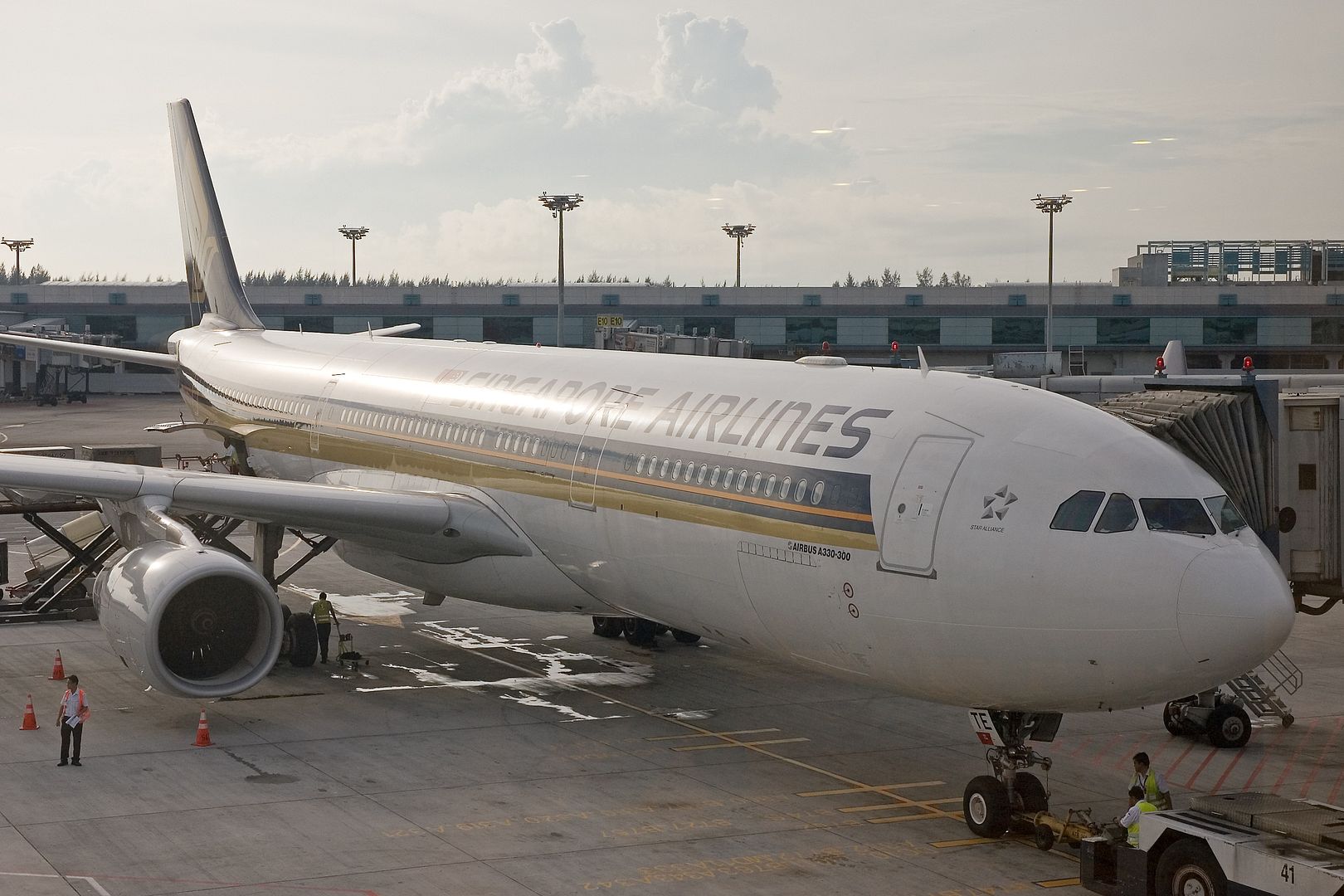 Picture by Satchmo
The plane was delivered in April 2009 and is one of 19 A330-343Es in the fleet. 15 more frames are on order.
Friendly flight attendants welcomed us on board - but that's what to expect on SIA. However, what I don't like about the famous "Singapore Girls" is the extensive use of makeup - some of them look as if they wear masks!
The 19-inch wide seats are exactly the same ones as on the A380 and the 777-300ER - a bit hard, but still comfortable: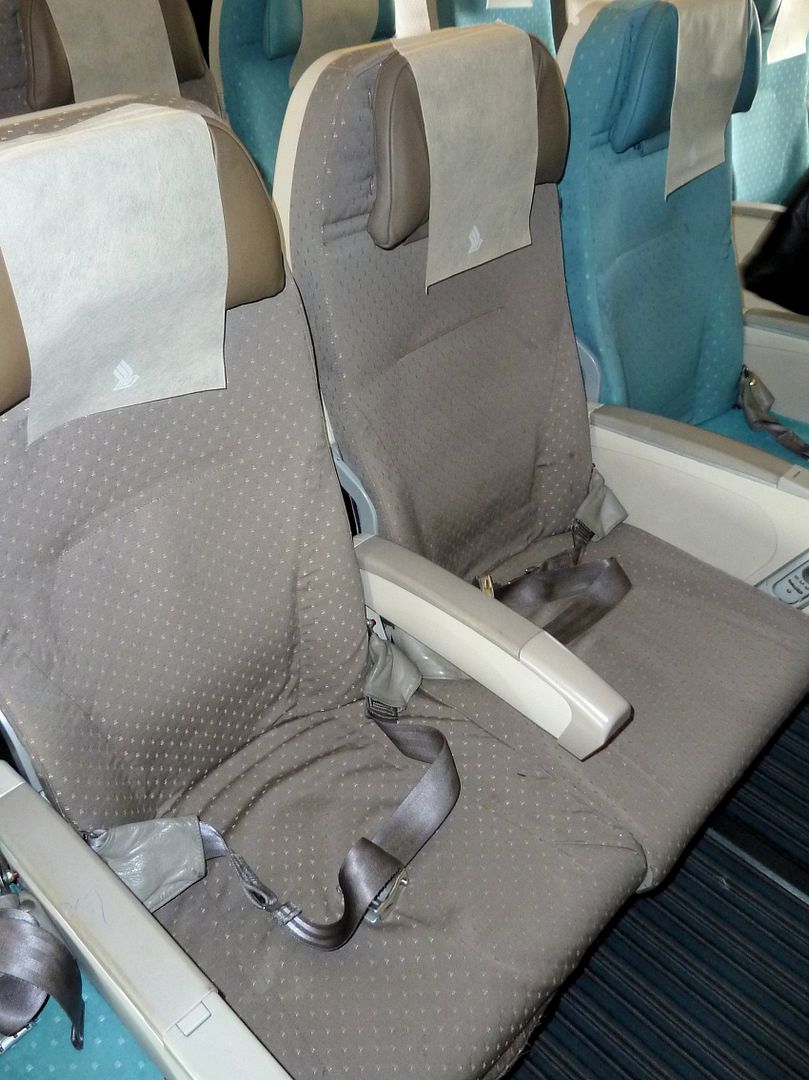 Unlike many people, I don't like the bulkhead rows, because I cannot entirely stretch out my legs: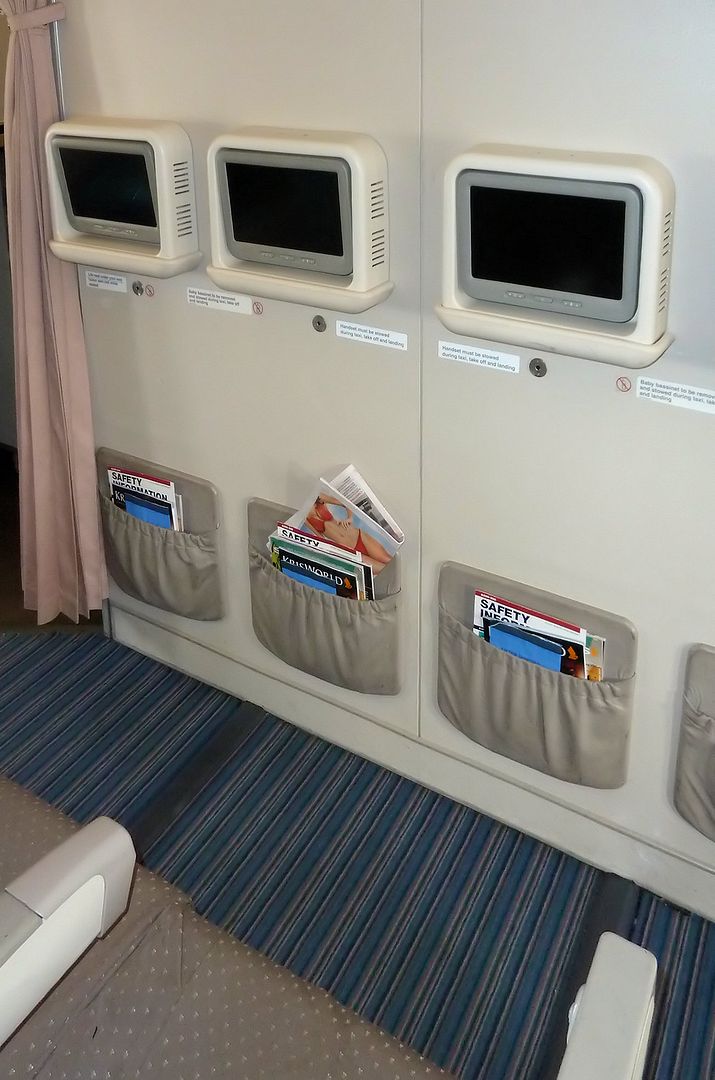 Modern handset (stored in the immovable armrests) with LED channel display and qwerty keyboard on the back:
Shopping guide and inflight magazine: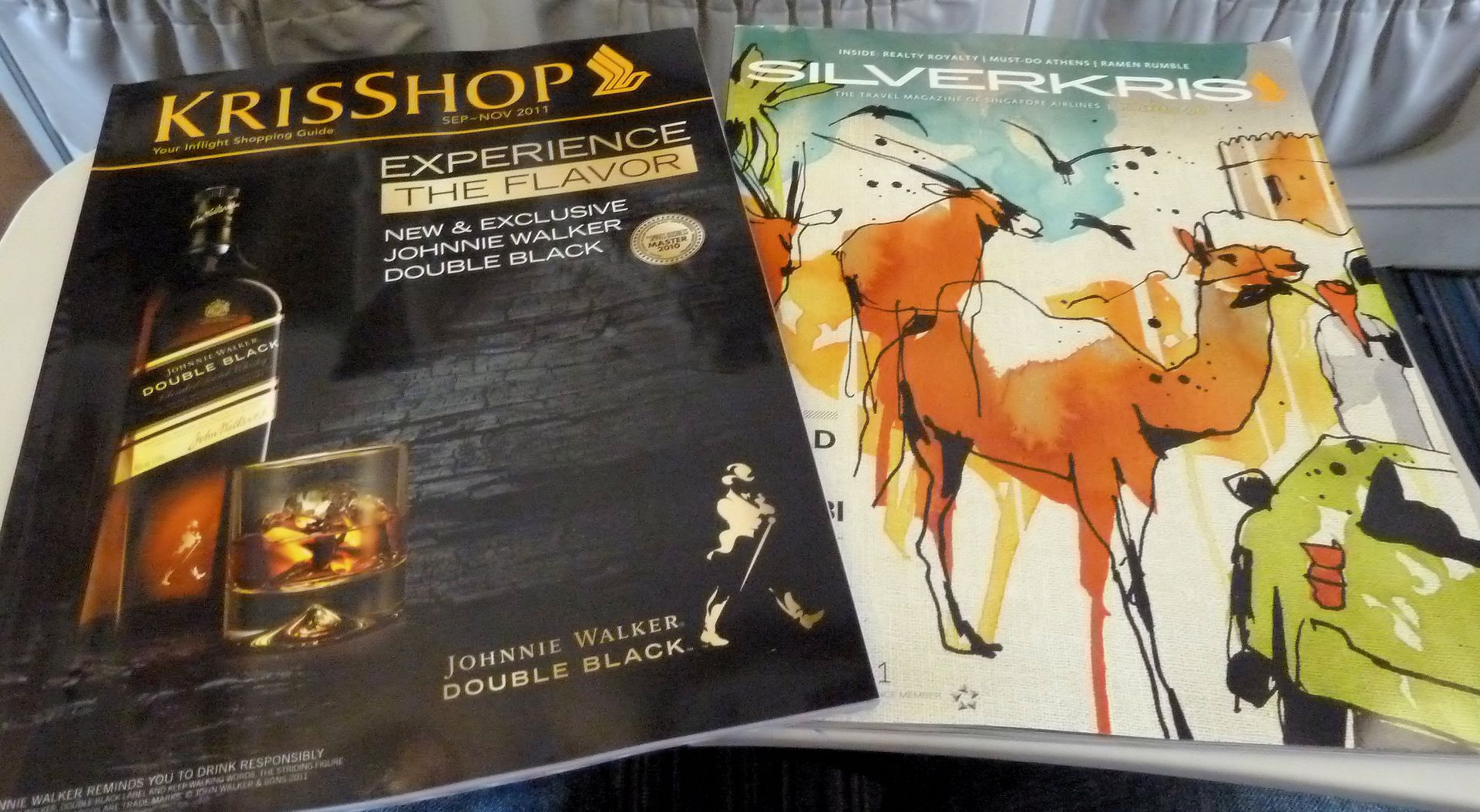 I didn't find a mistake this time - well done, SIA:
The
KrisWorld
IFE guide informs about 140 movies, 180+ TV programs, 779 CDs, 22 radio channels and 80+ games: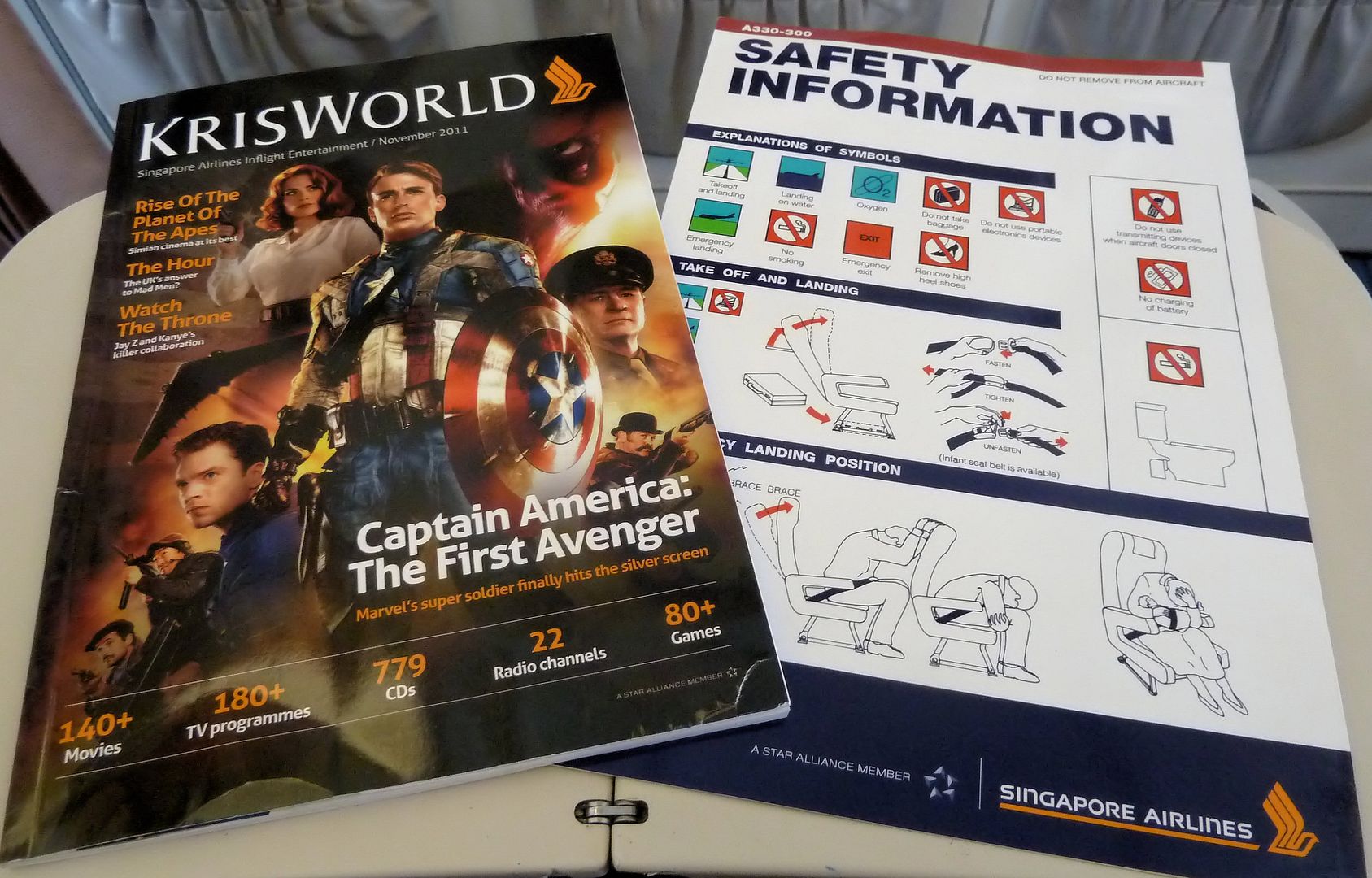 After boarding had been completed, the captain made a welcome speech and announced a flying time of 40 minutes for this short segment - SIA's shortest, by the way. The captain also referred to a cruising altitude of 6000 meters.
Safety video: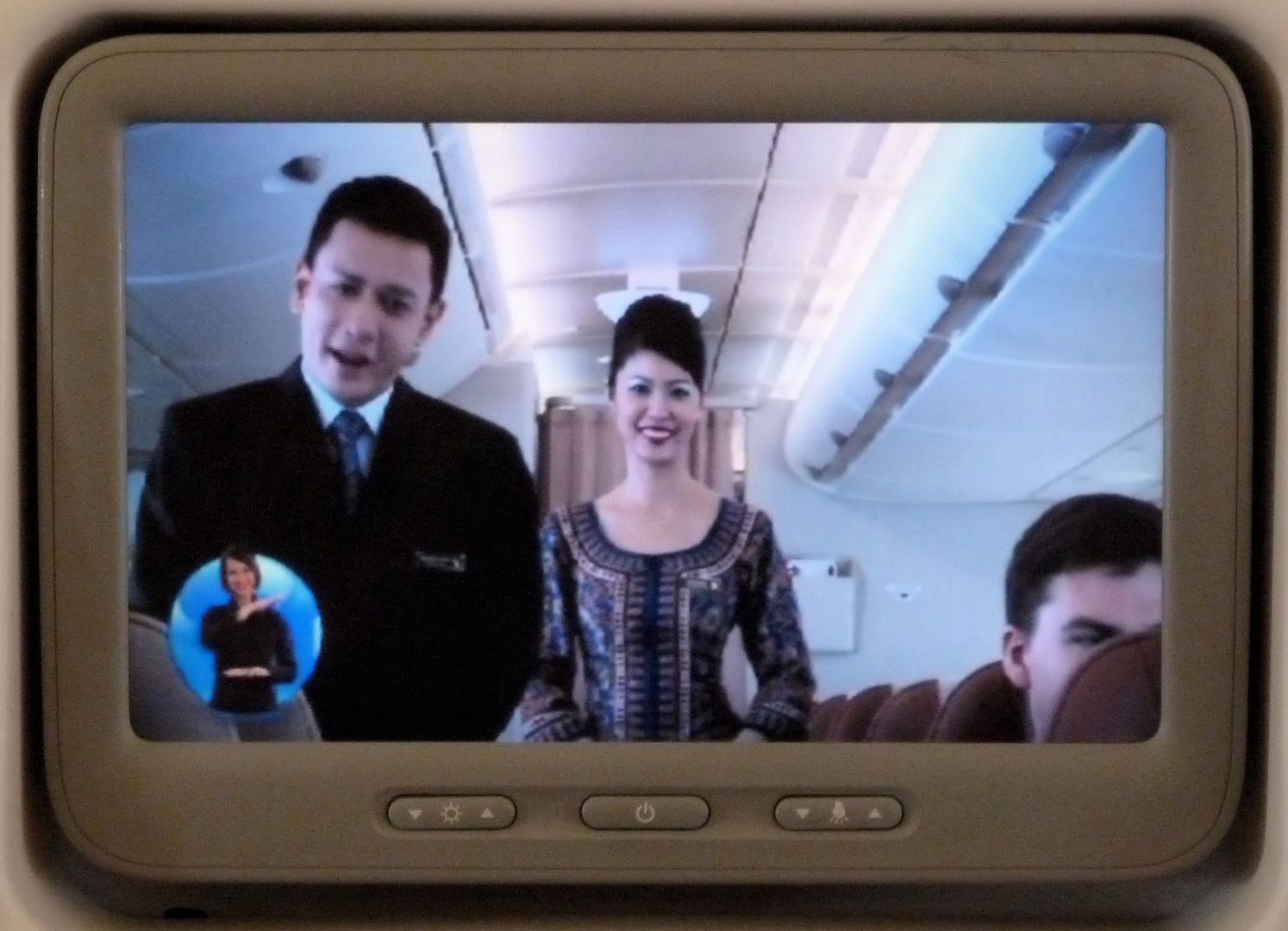 My favorite feature: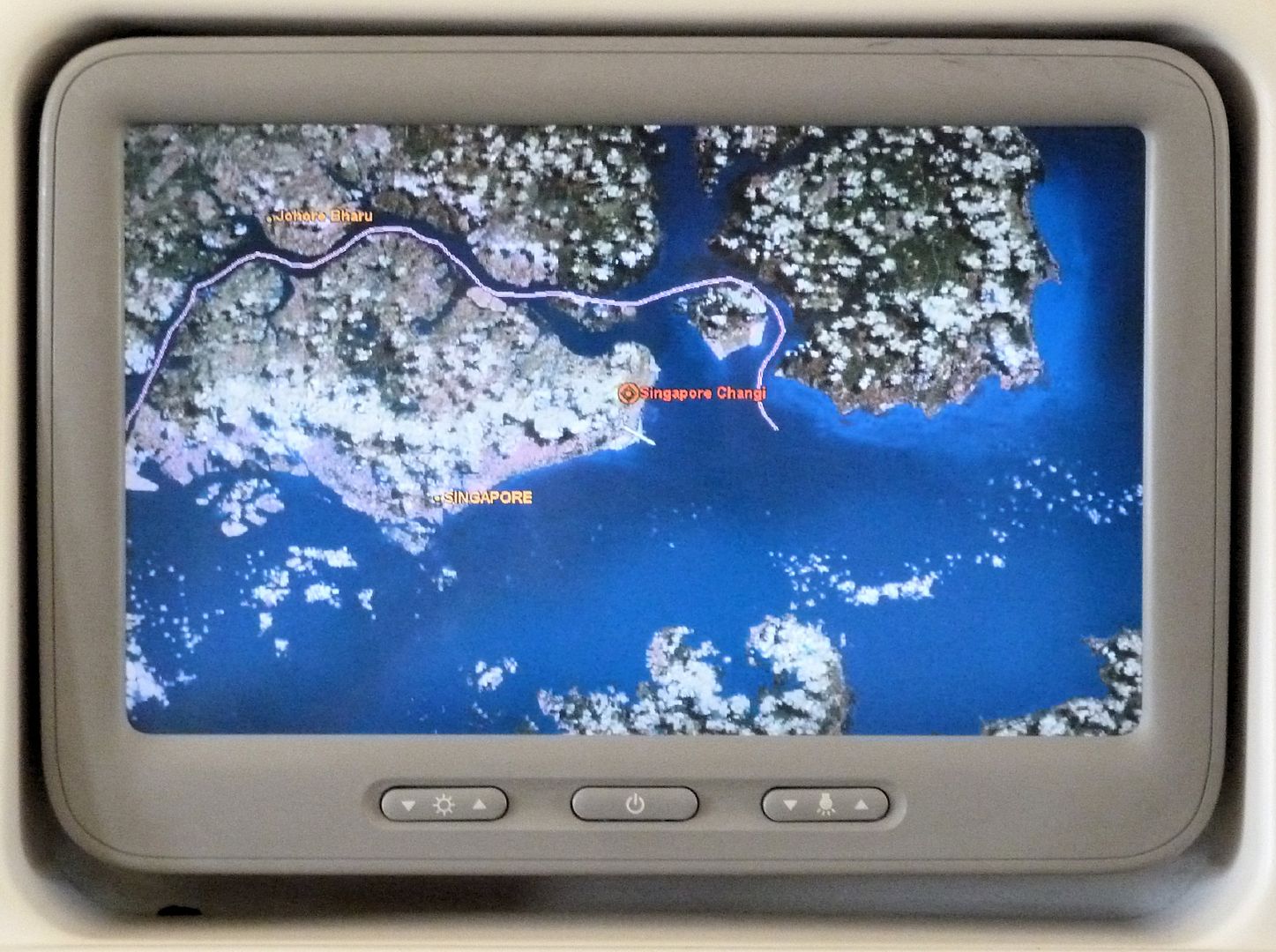 We had been pushed back almost on time, but it took 24 more minutes until
9V-STE
started its unspectacular takeoff roll.
The flight attendants left their seats shortly after takeoff and
Satchmo
quickly went to the back of our section to take a cabin picture:
Picture by Satchmo
I guess the SIN-KUL and KUL-SIN sectors are the only ones in the SIA network without food service in Economy Class, but we were offered tea and coffee, served on small trays:
Exactly 14 minutes after takeoff, the captain announced that descent would begin in three minutes...the flight attendants really had to hurry now!
Almost there: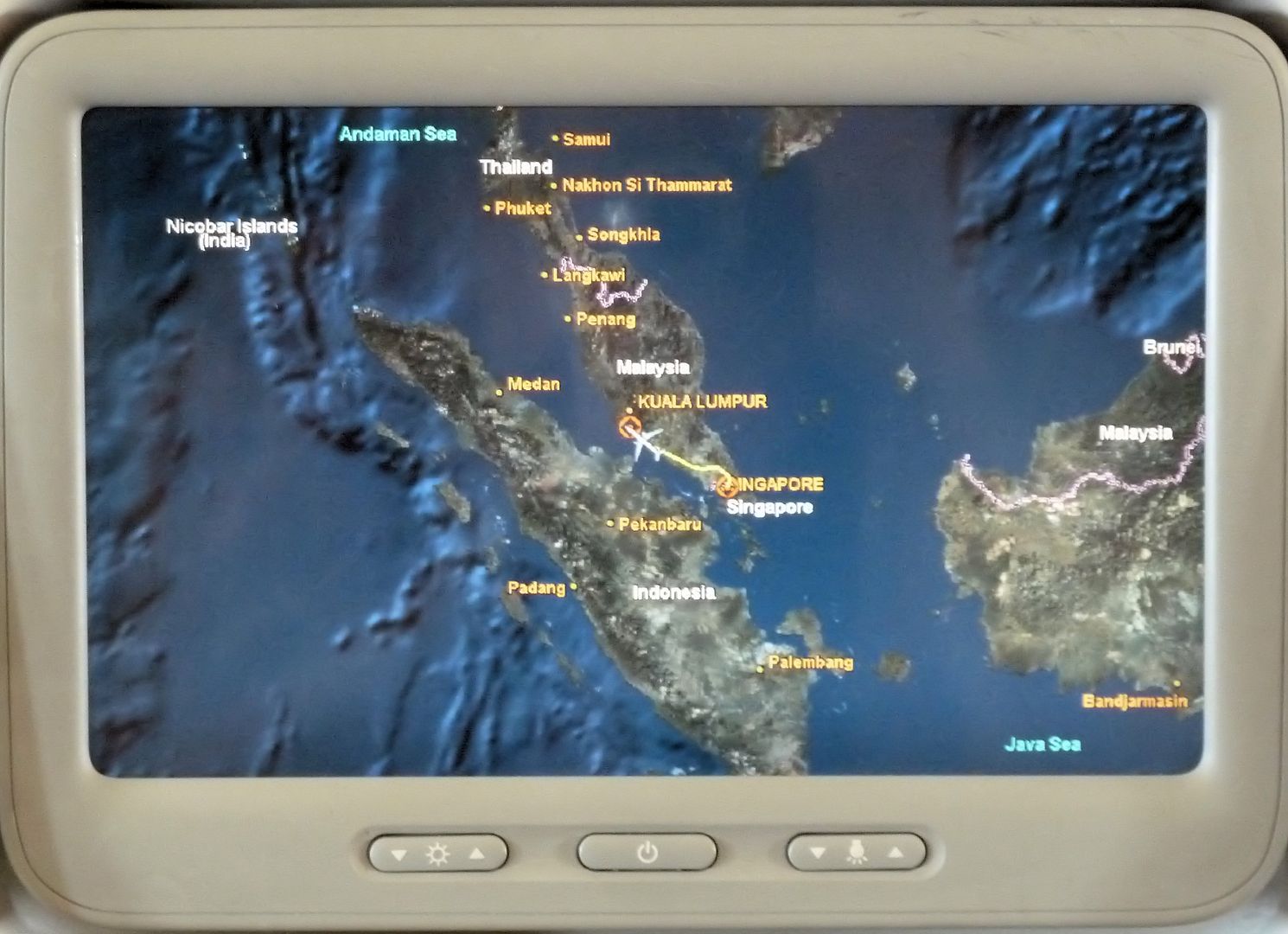 Other than originally announced, we already touched down after a flying time of only 32 minutes. After all other passengers had left the cabin,
Satchmo
took some more cabin pictures. Pleasant colors: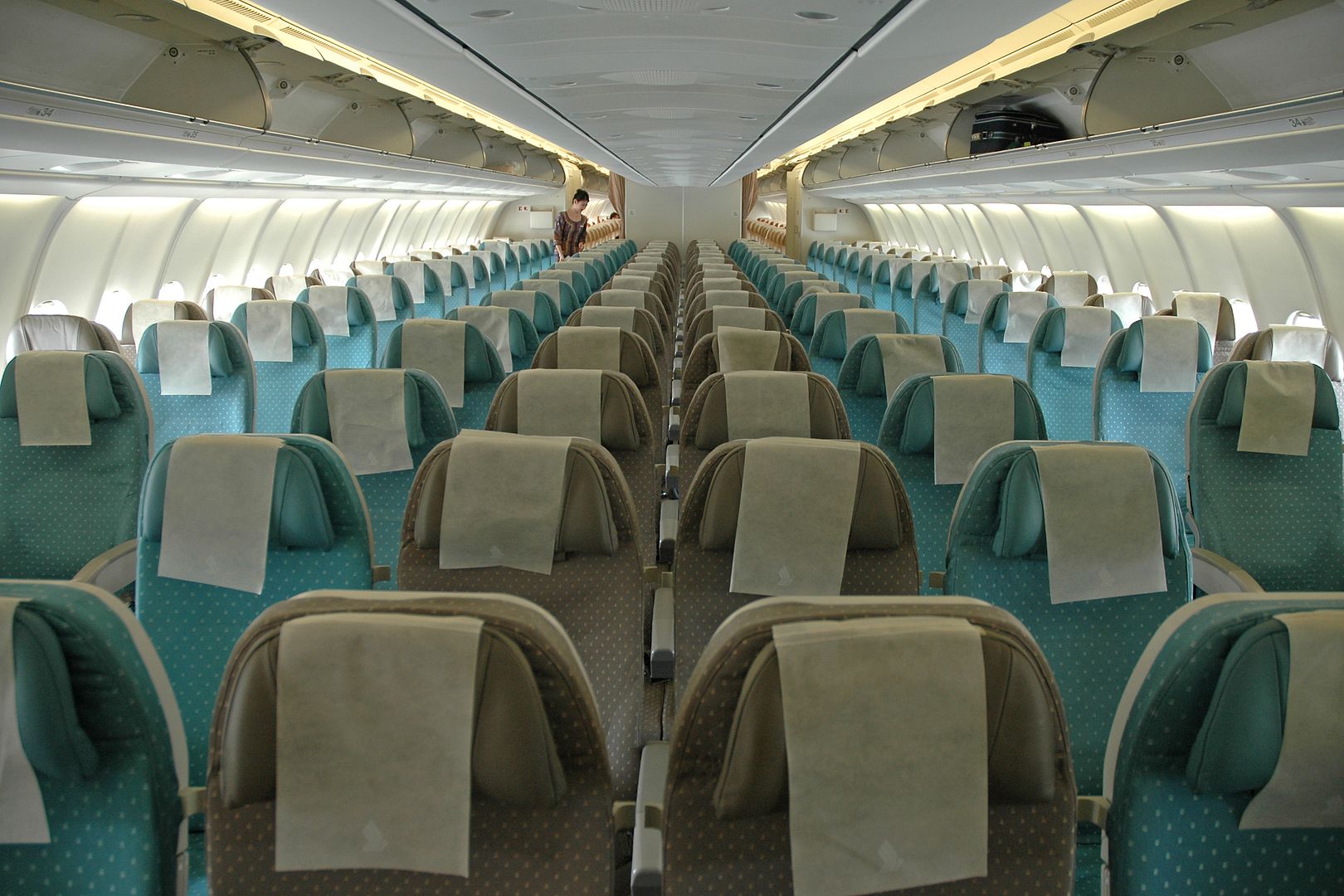 Picture by Satchmo
At least one shot through a window: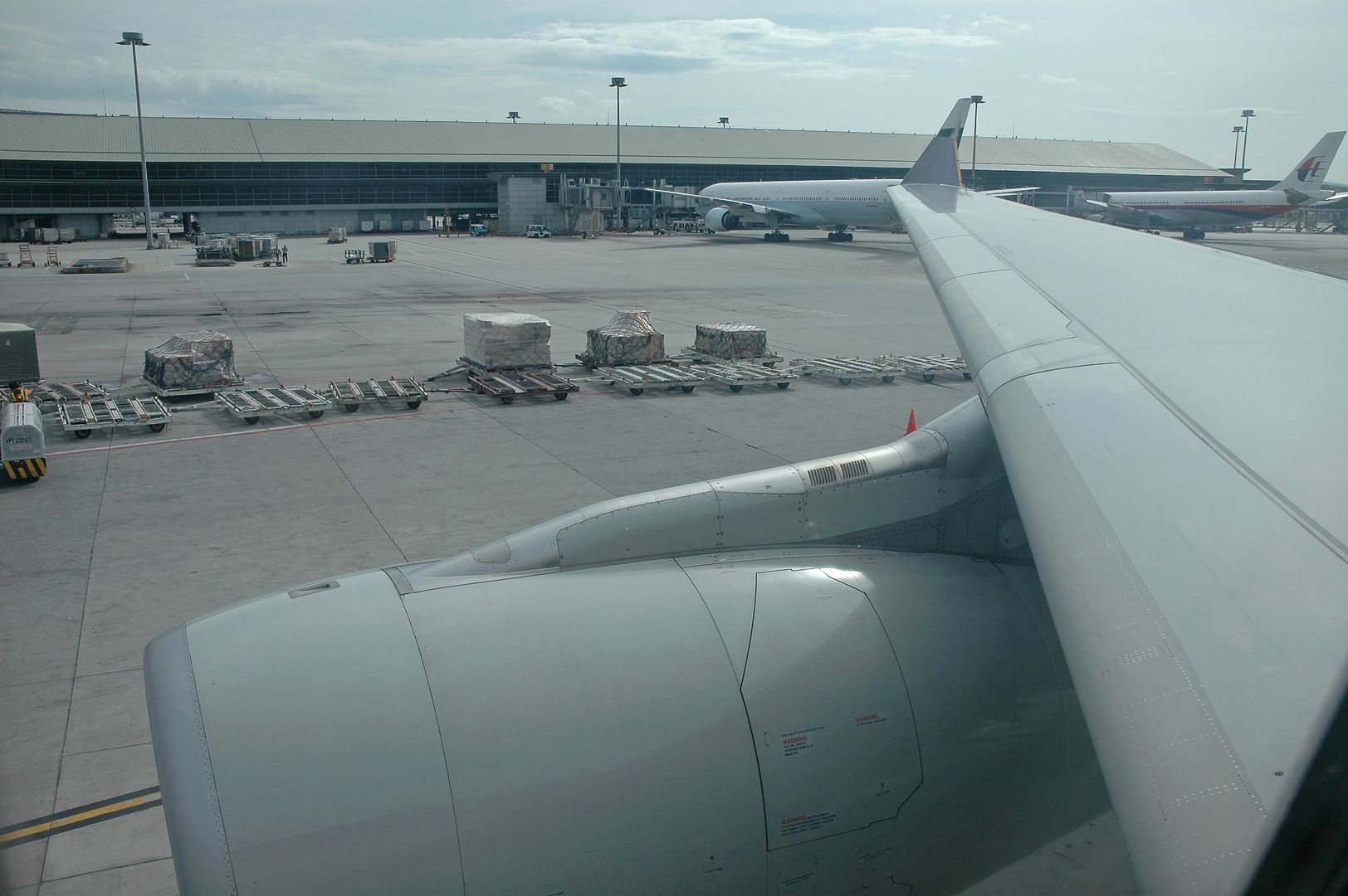 Picture by Satchmo
We took the Aerotrain to the main terminal and quickly passed immigration - it's such a pleasure to enter Malaysia. After grabbing our luggage, we picked up our reserved rental car and started looking for acceptable spotting spots.
Kuala Lumpur Spotting
If you don't have a car, you can visit the observation deck in the main terminal. But be aware that it's difficult to take decent pictures through the windows. Apart from that, many planes are too far away. The facility is nice for registration spotters, though.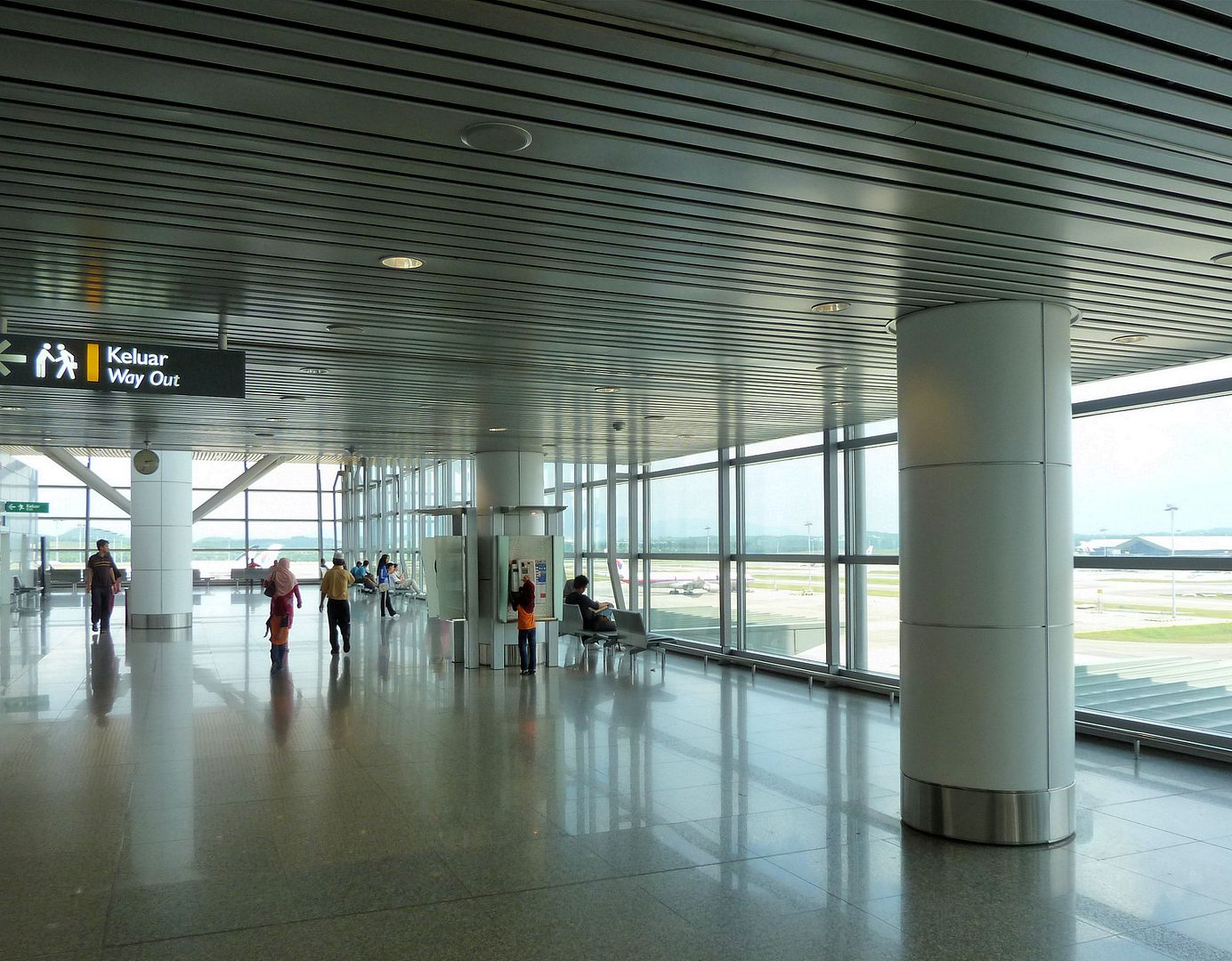 The main terminal and satellite gates can be quite deserted depending on the time of the day: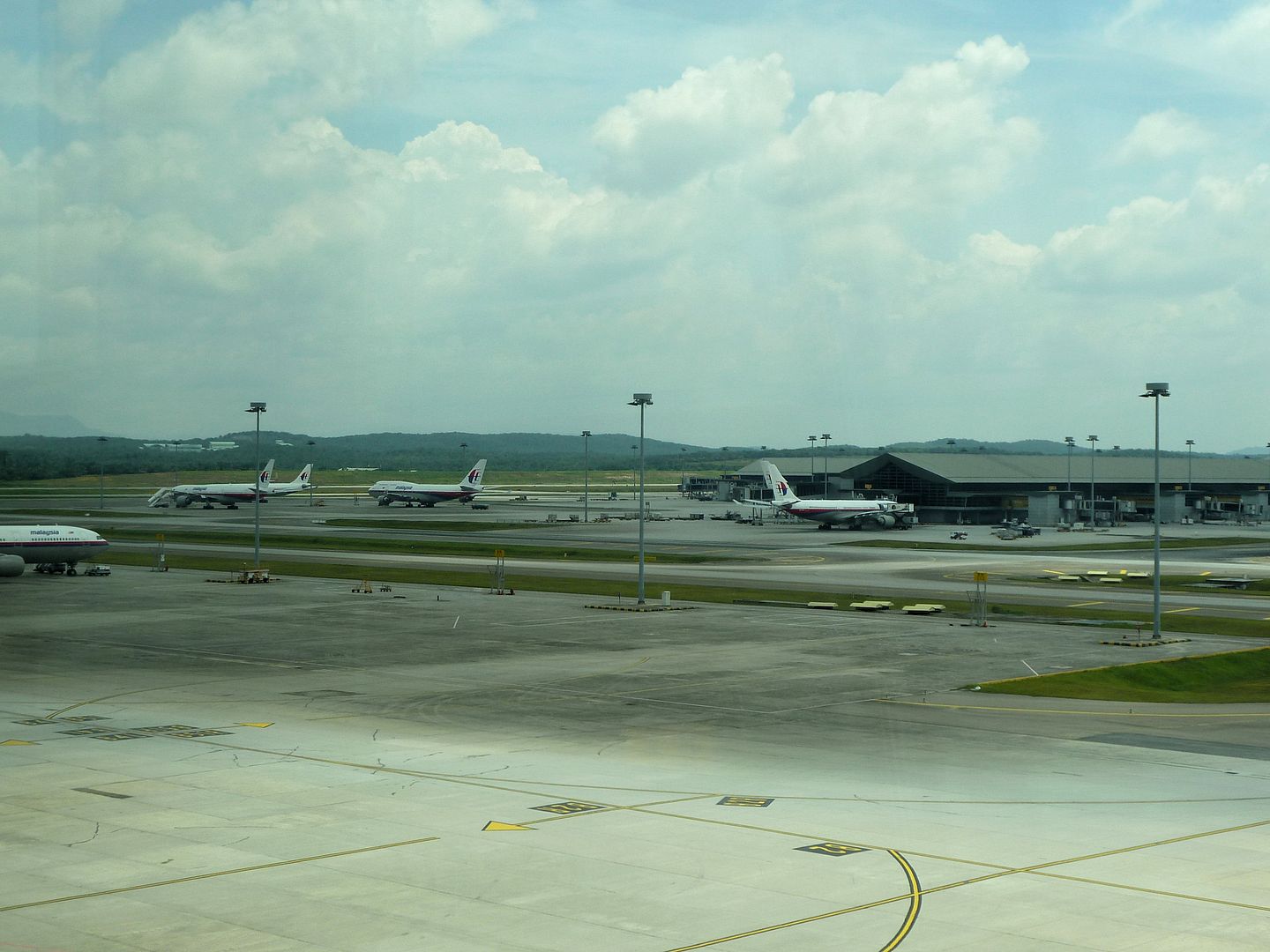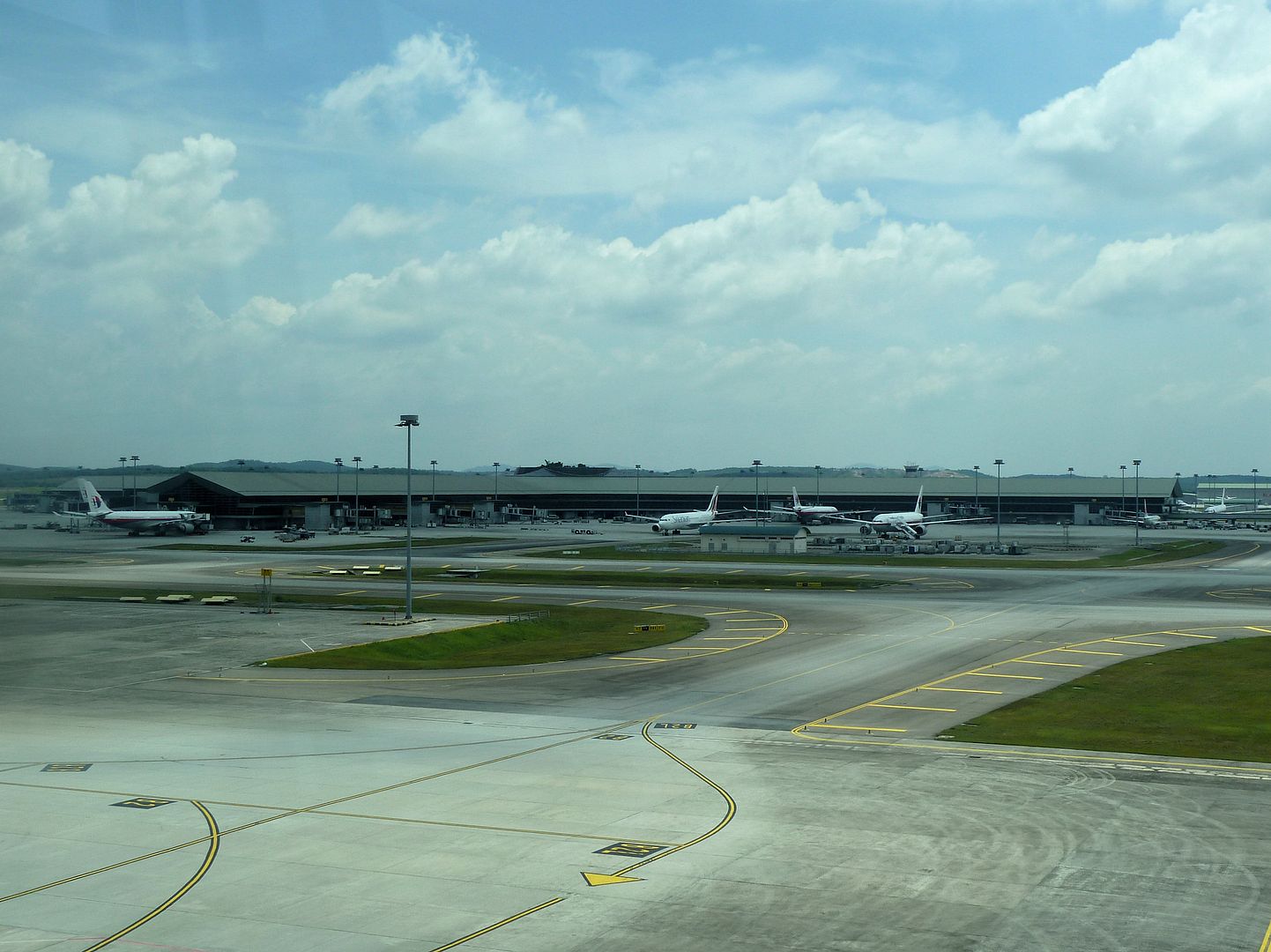 These birds have meanwhile been integrated into the Malaysia Airlines fleet: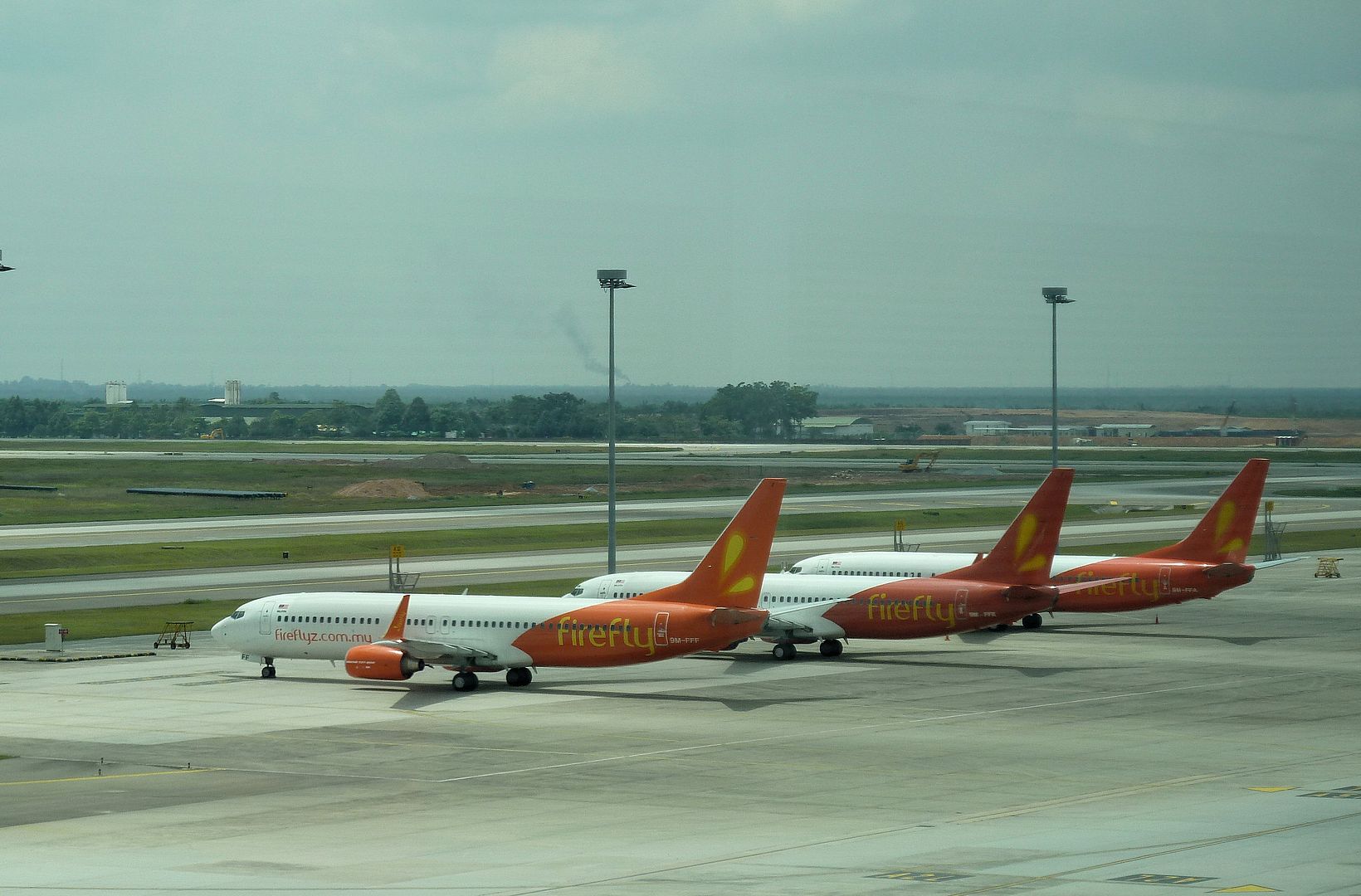 Even if you have a car, it may be difficult to find a good spot in these days. Due to construction work for the new low cost terminal, certain roads were not accessible. Unfortunately, it was impossible to find a place to take pictures of approaching aircraft. Finally, we discovered a spot in a piece of jungle from where we could see departing aircraft. Unfortunately, most Malaysia Airlines narrowbodies weren't high enough yet because they don't taxi all the way to the end of the runway from their main terminal or satellite gates.
Here's our Proton - a Malaysian car, btw: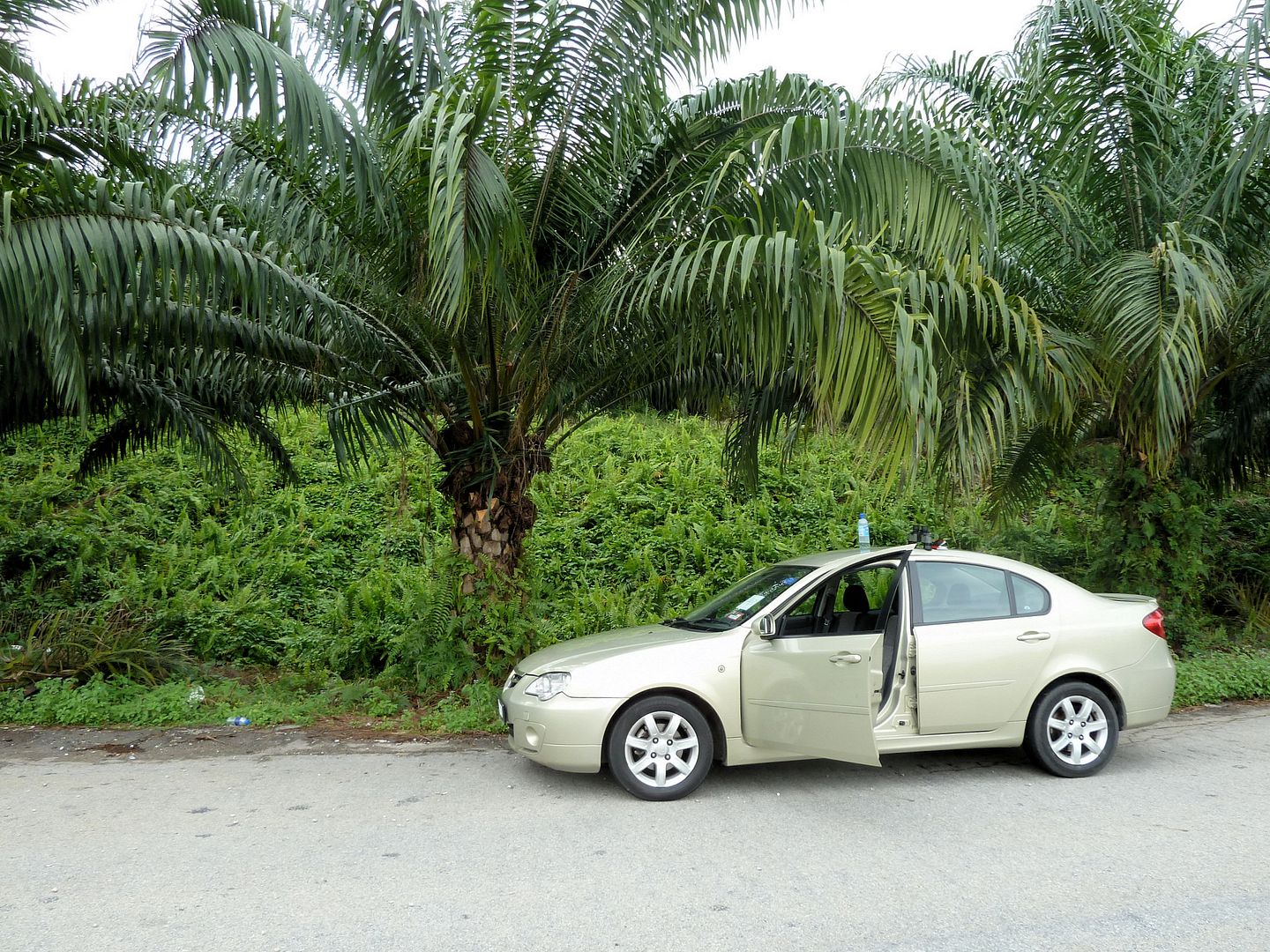 It was sad to see all the trash lying around: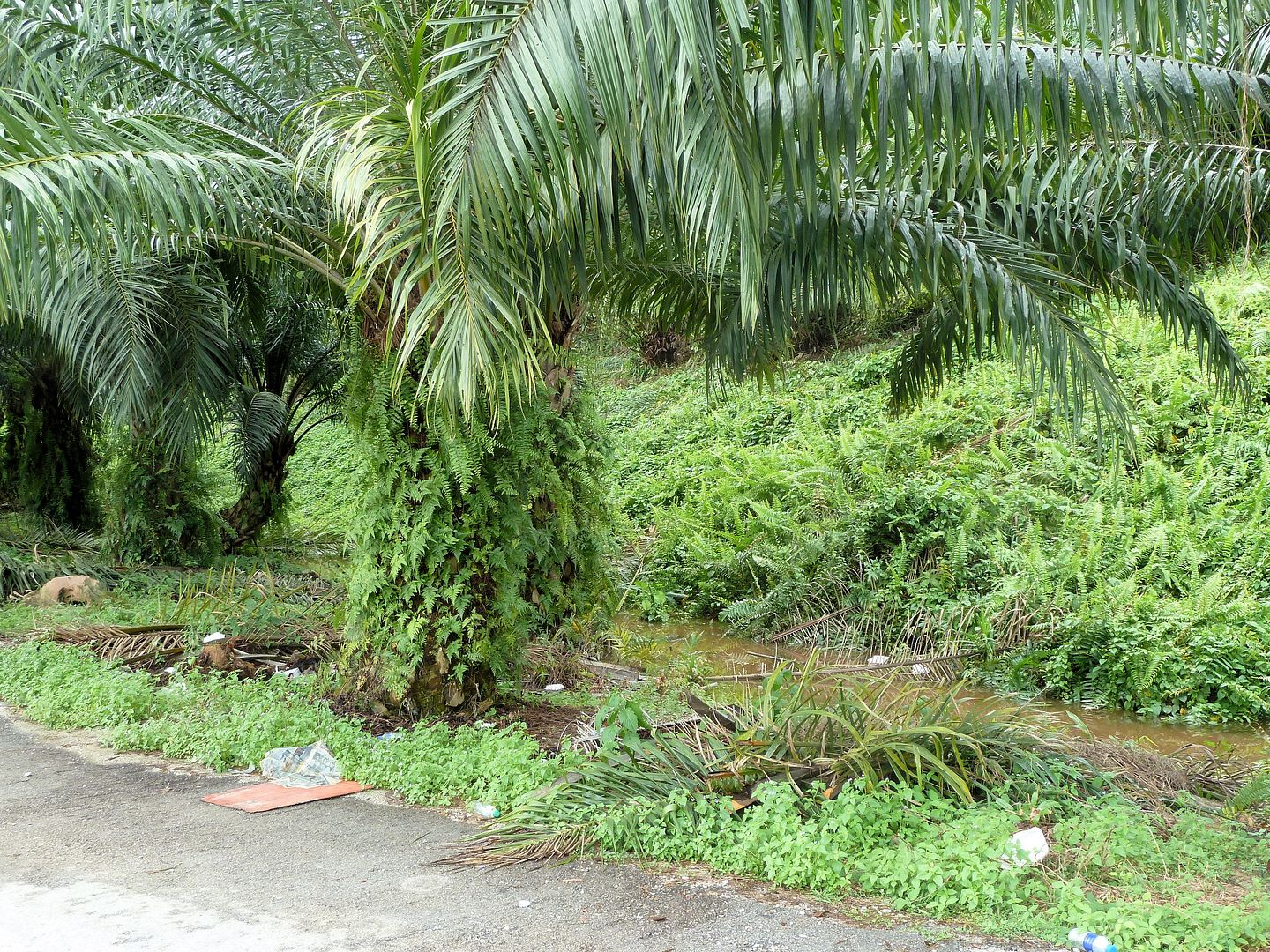 Nevertheless, I guess one should always keep a proper distance to the dense bushes - you never know what creatures may live there.
In the course of several hours we saw many interesting planes and
Satchmo
was able to take very nice pictures. What we liked most were the AirAsia logojets. This is 9M-AFB, AirAsia's second A320, wearing
"Junior Jet Club"
colors:
Picture by Satchmo
9M-AFE is promoting the
ASEAN Basketball League
:
Picture by Satchmo
9M-AFK in
"WOW"
colors has meanwhile been transferred to Indonesia AirAsia as PK-AXS: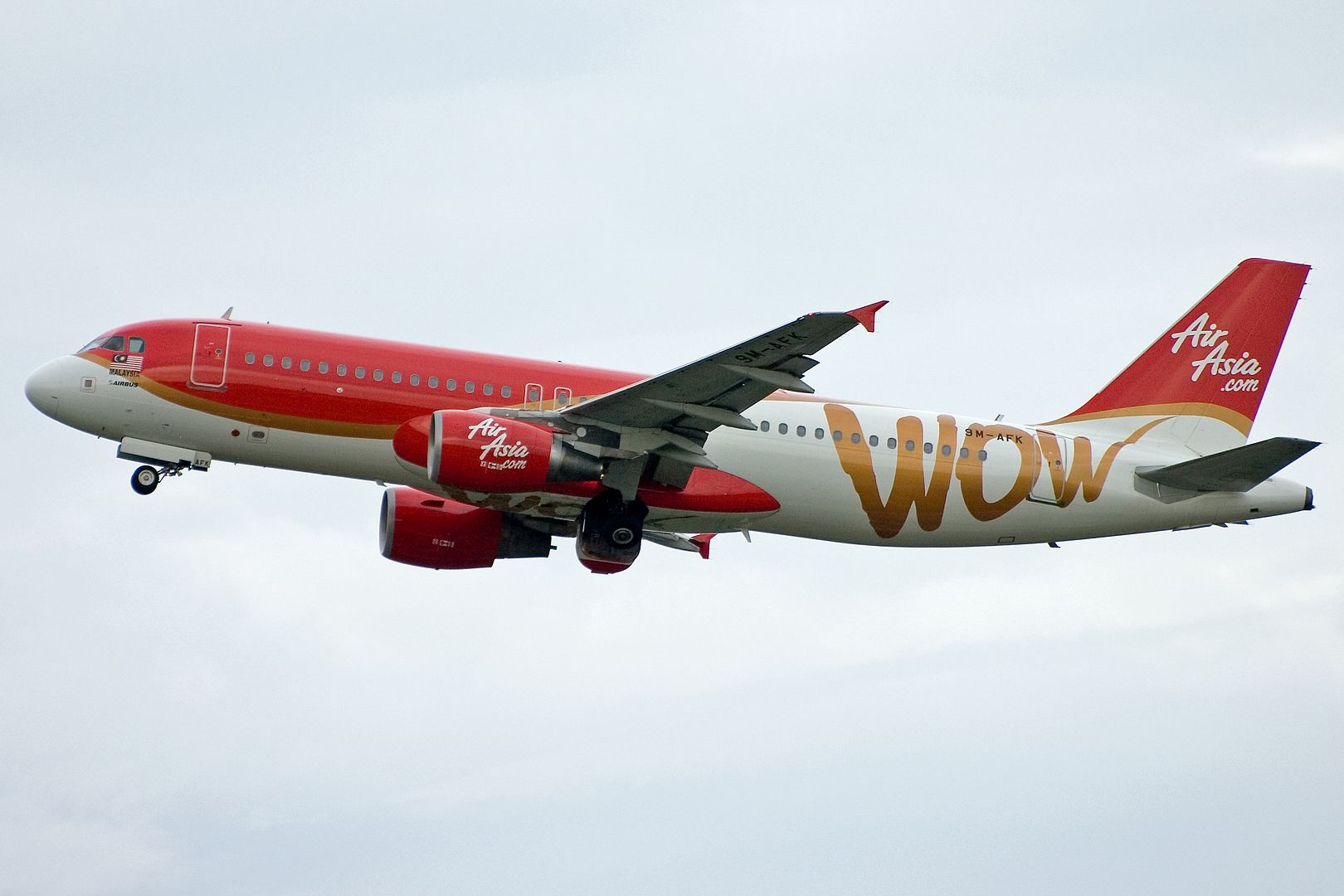 Picture by Satchmo
9M-AFQ is promoting the
"Zoom! Malaysia"
tourism campaign: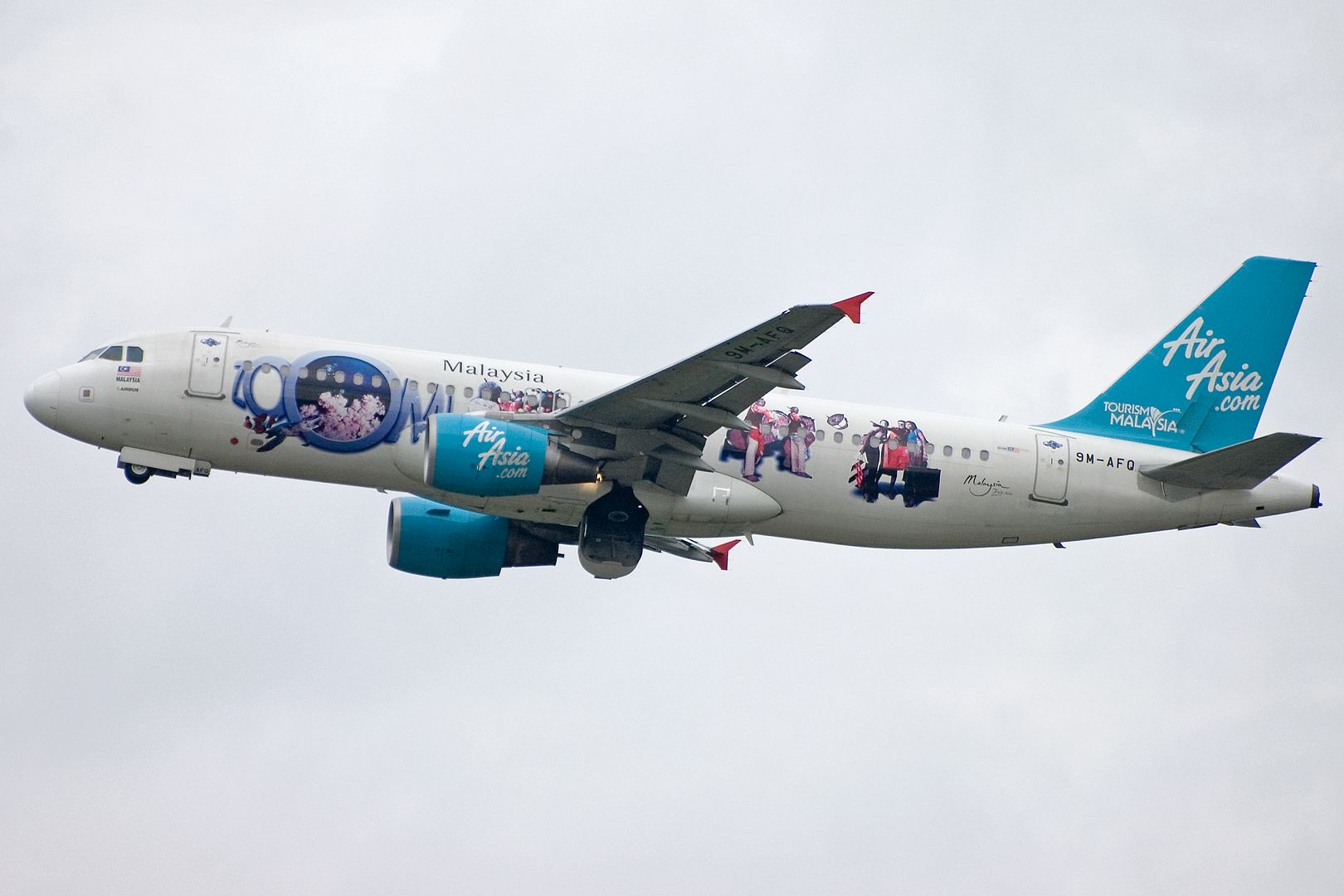 Picture by Satchmo
9M-AHQ wears the dark blue and orange colors of
BankRakyat
: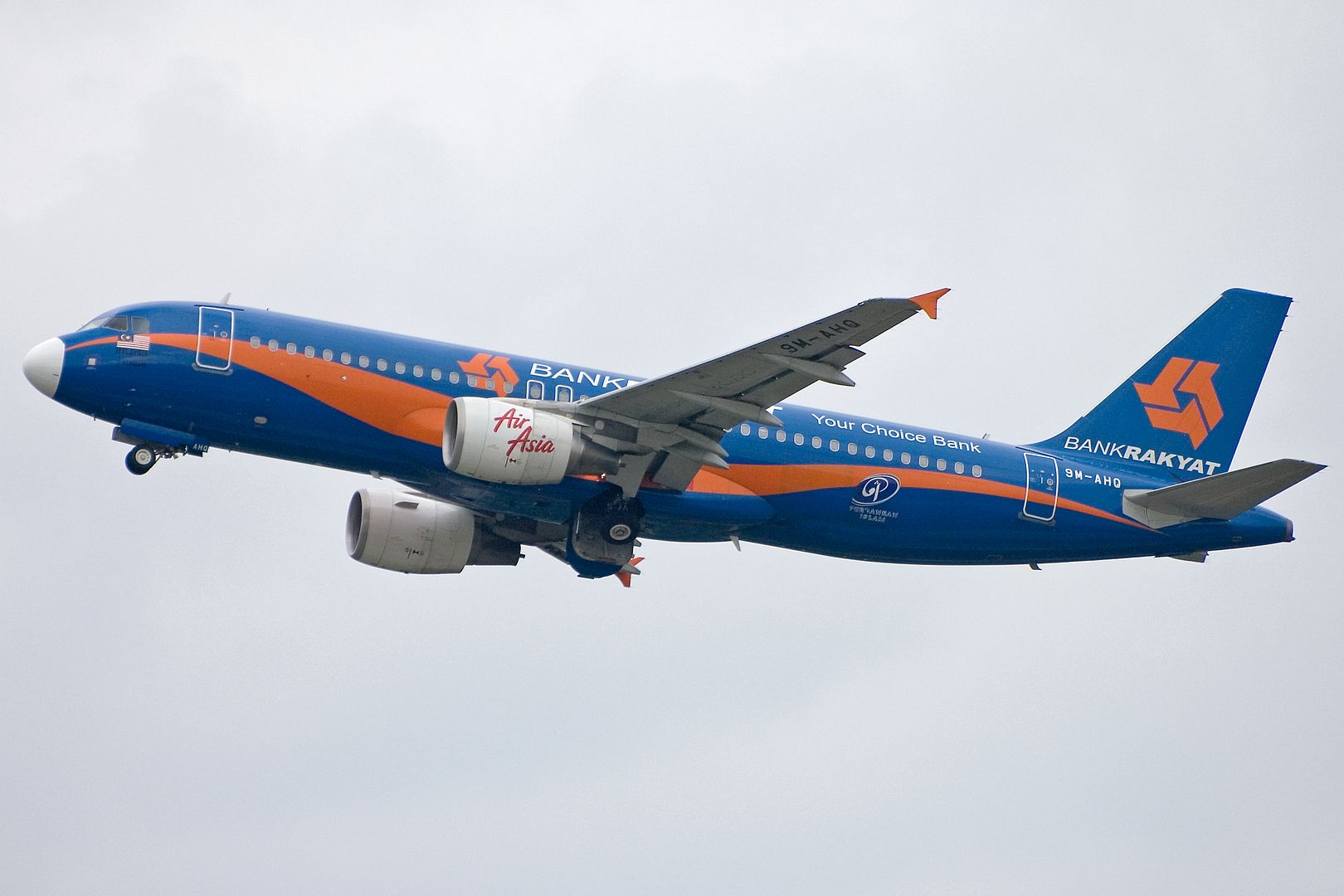 Picture by Satchmo
Traffic was really low during certain times of the day, but what can you do? In the late afternoon we had dinner at the airport and finally went to the
Concorde Inn
hotel which is located about three minutes away from the main terminal (by car). The hotel is nothing to write home about. It reminded me of military barracks, but it was acceptable for one night. On the next morning we continued spotting from the jungle location for a while and finally returned the car by noon.
[Edited 2012-02-21 10:26:43]