Hello and welcome to my 5th trip report.
The trip was a weekend getaway and I decided to travel to Amsterdam from Bristol as I have never been to the Netherlands before. This would be my second trip with KLM, the first one was on BKK-TPE-BKK over 8 years ago. I hope you enjoy reading.
Date: 17 March 2012
Airlines: KLM
Flight: KL1046
Route: BRS-AMS
Aircraft: Fokker 70
Registration: PH-KZA
Class: Economy
Arrived at Bristol Airport at around 4:20 am for a 6:15 am flight.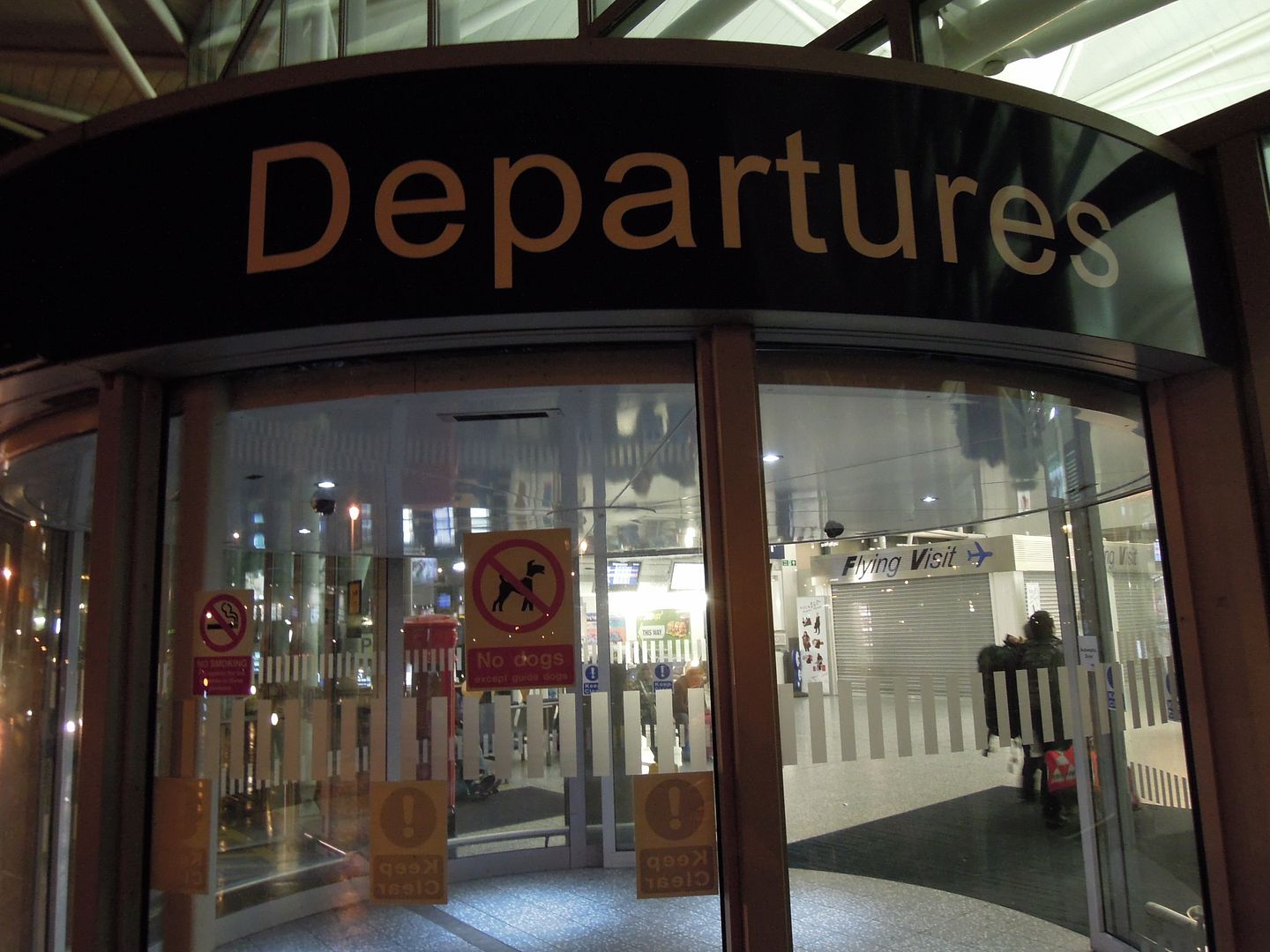 lots of empty counters at this time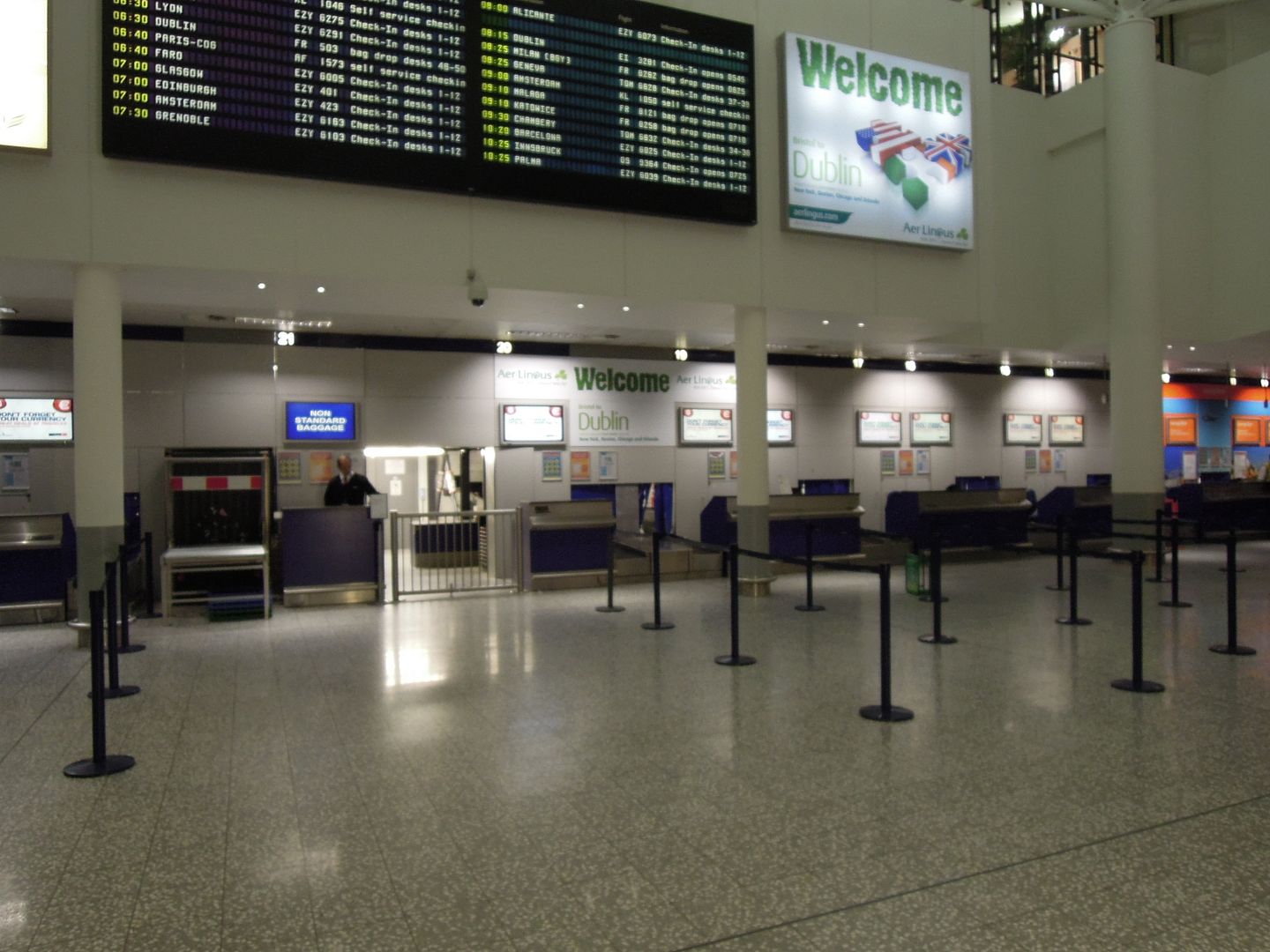 Then I went to use the self service kiosk to print my boarding pass then to the counter to drop my bag.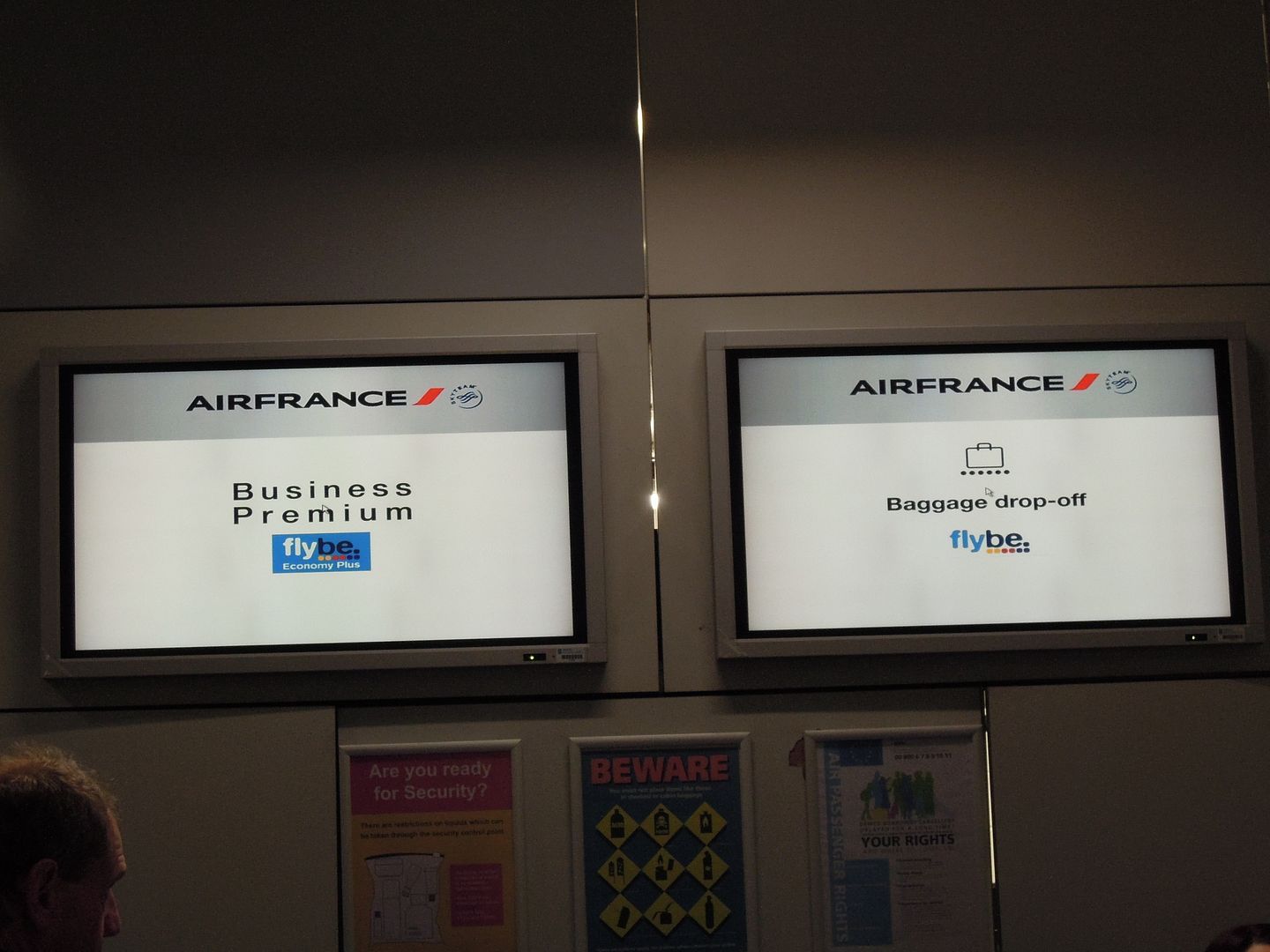 Easyjet seems to be doing very well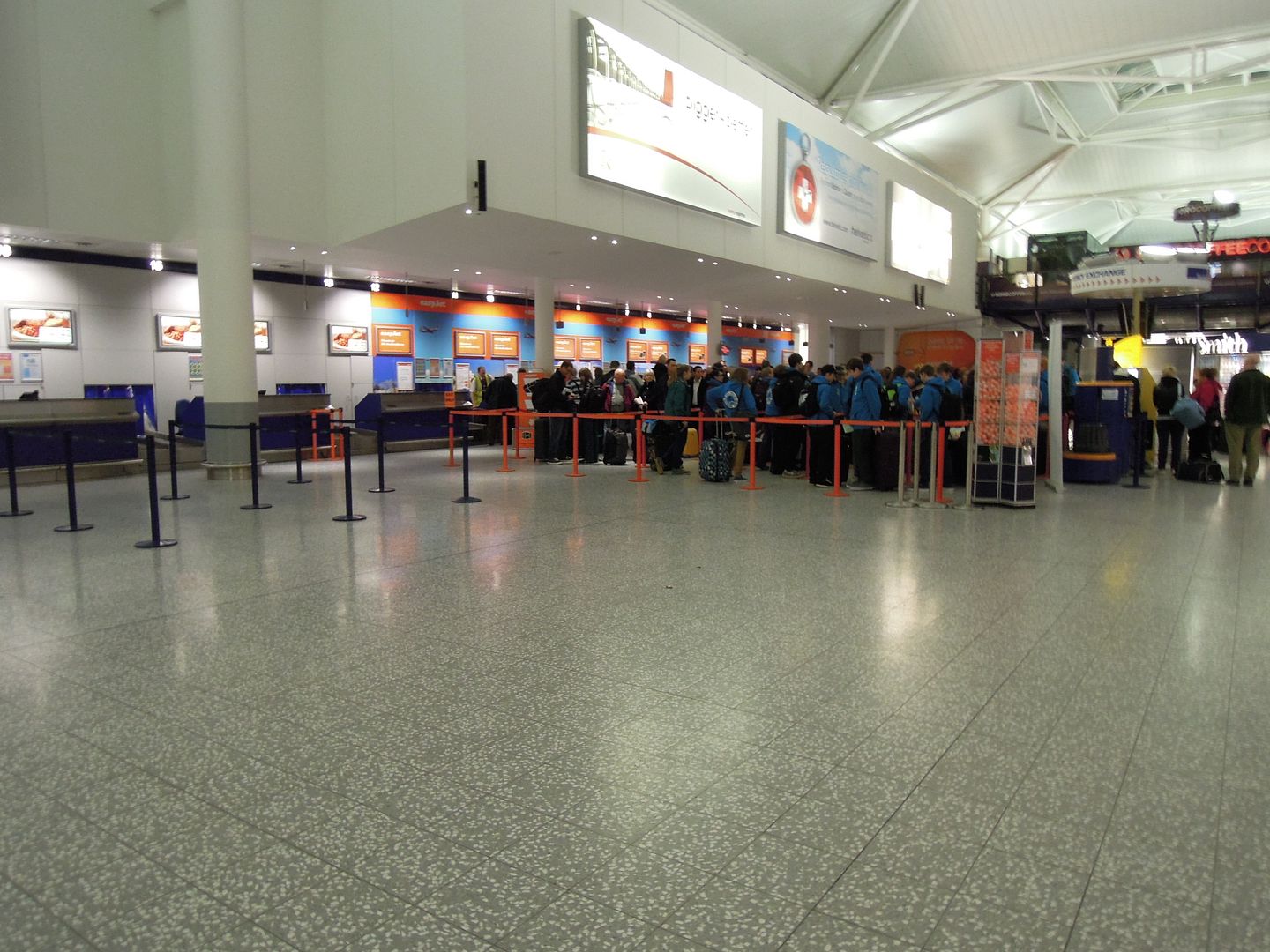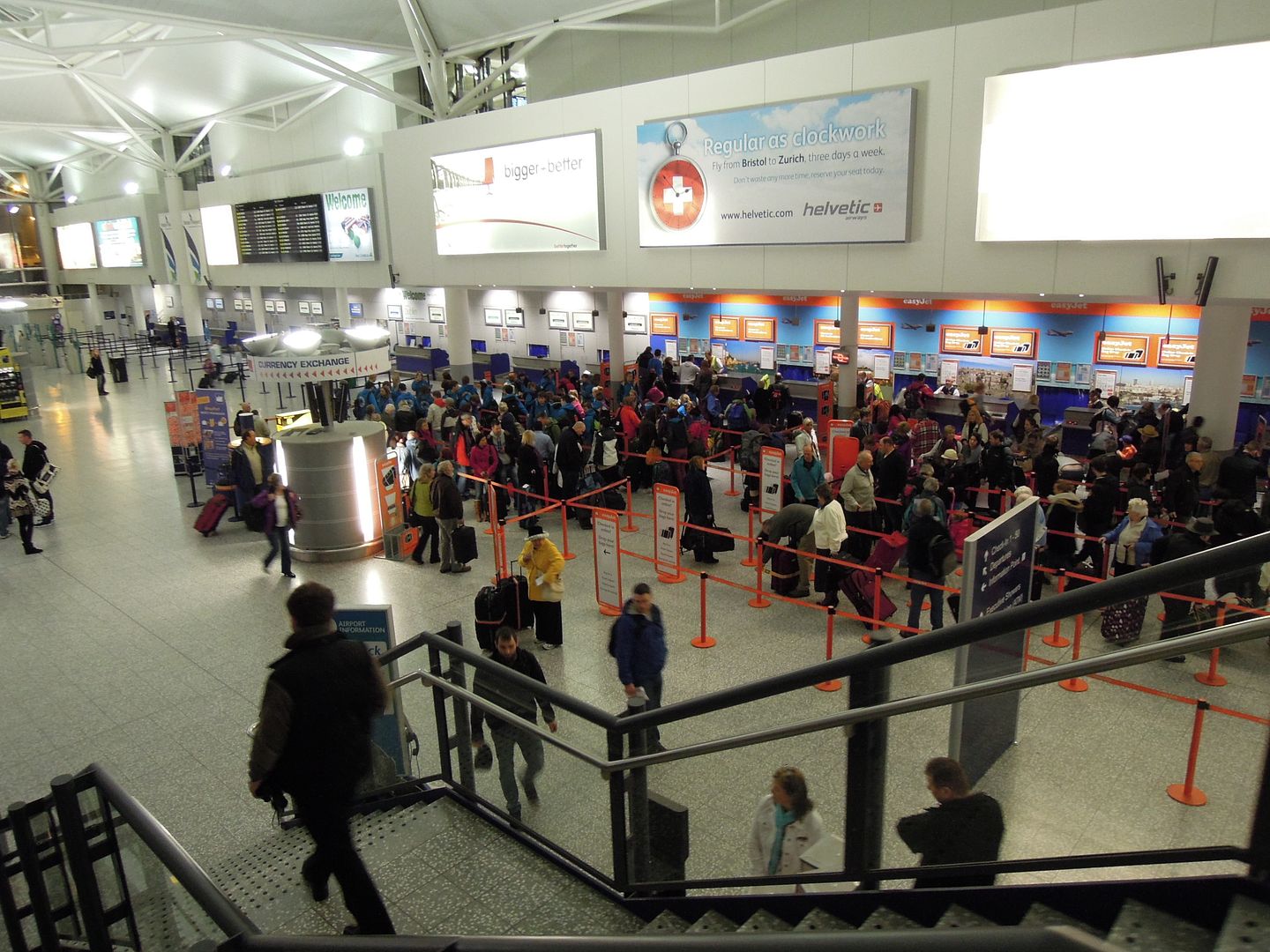 Then I proceeded to security check, which was quick, took around 5 minutes. Post security hall was not so busy at the time.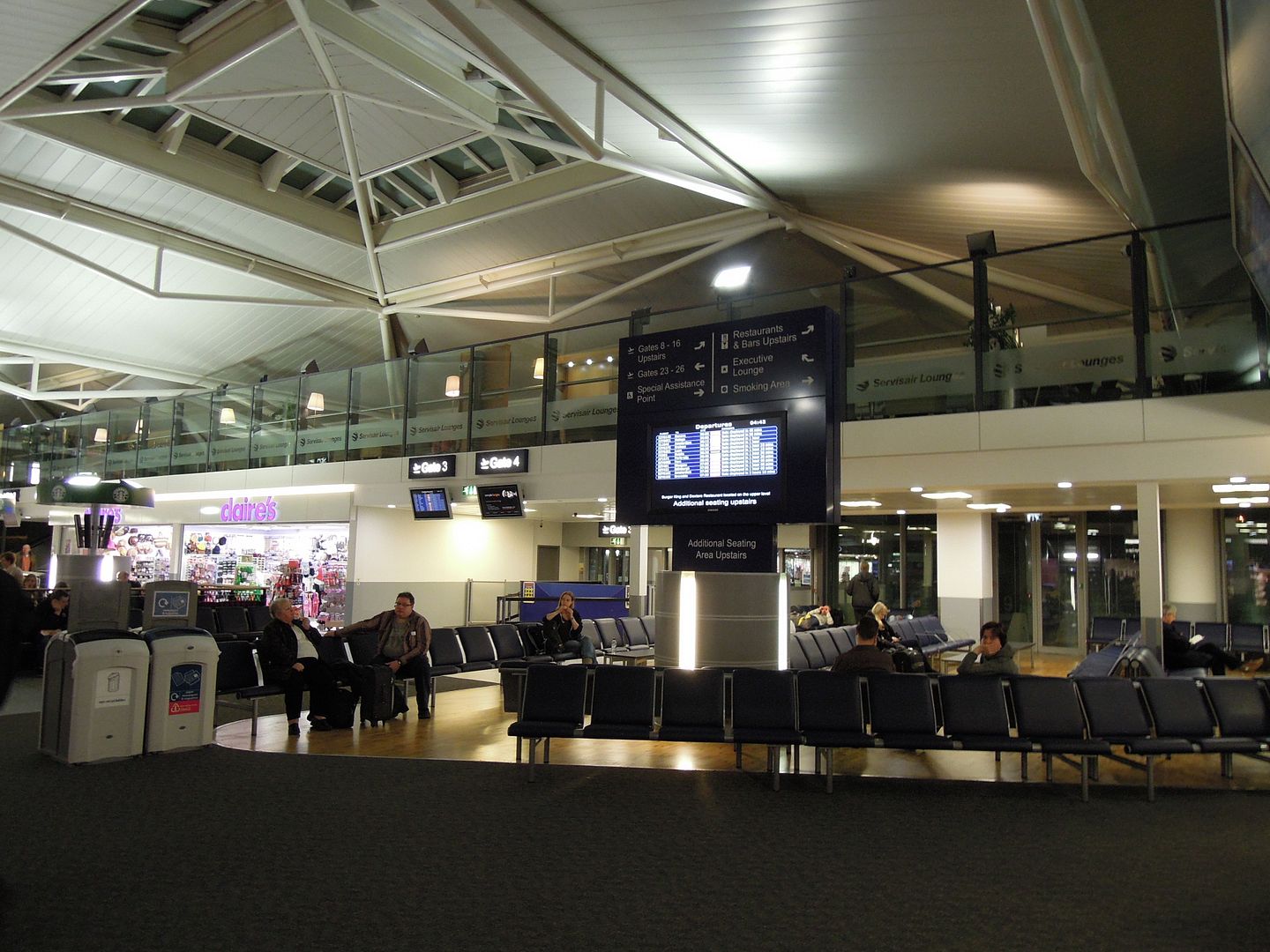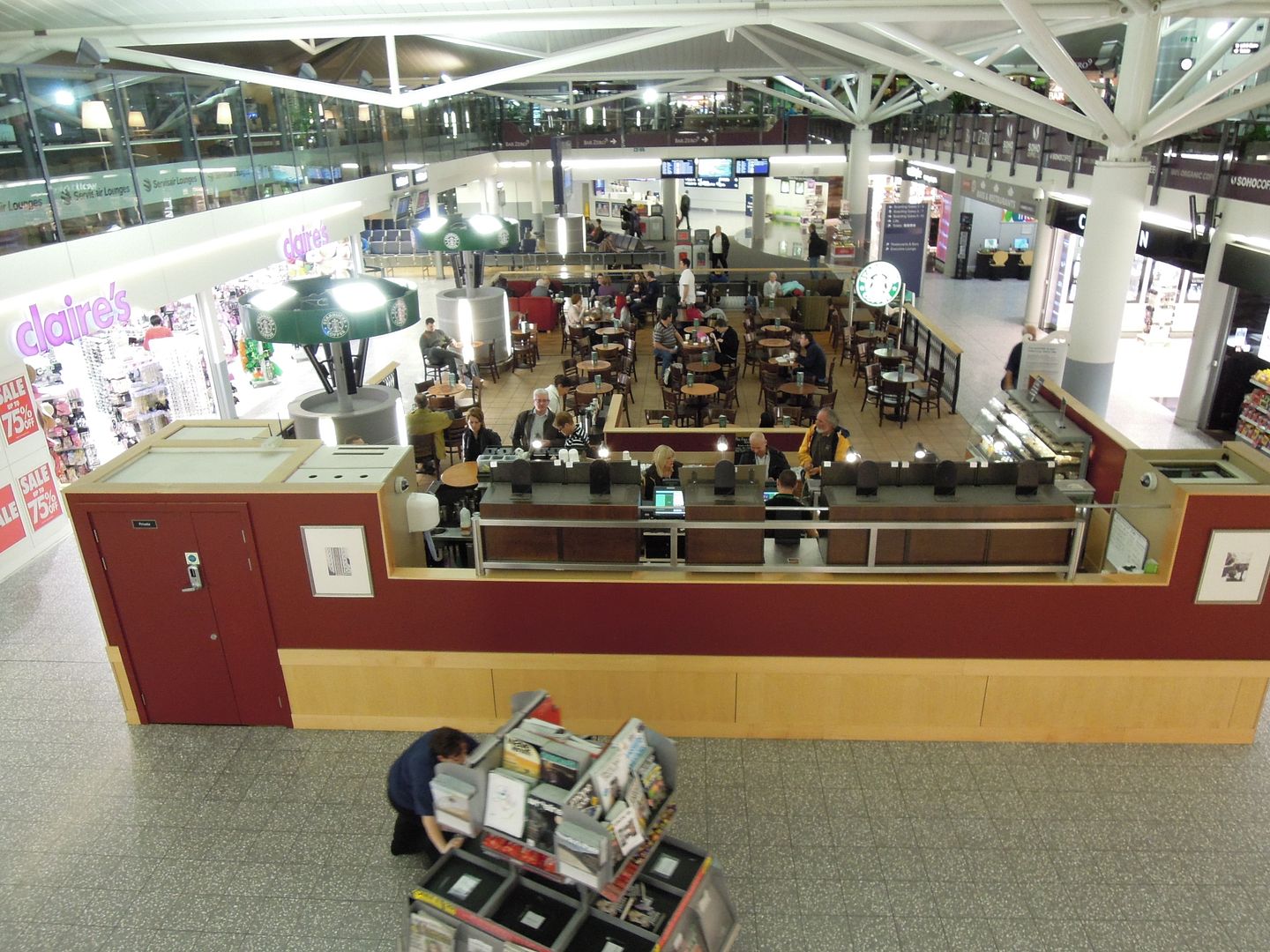 Airport lounge, which I didn't have the privilege to use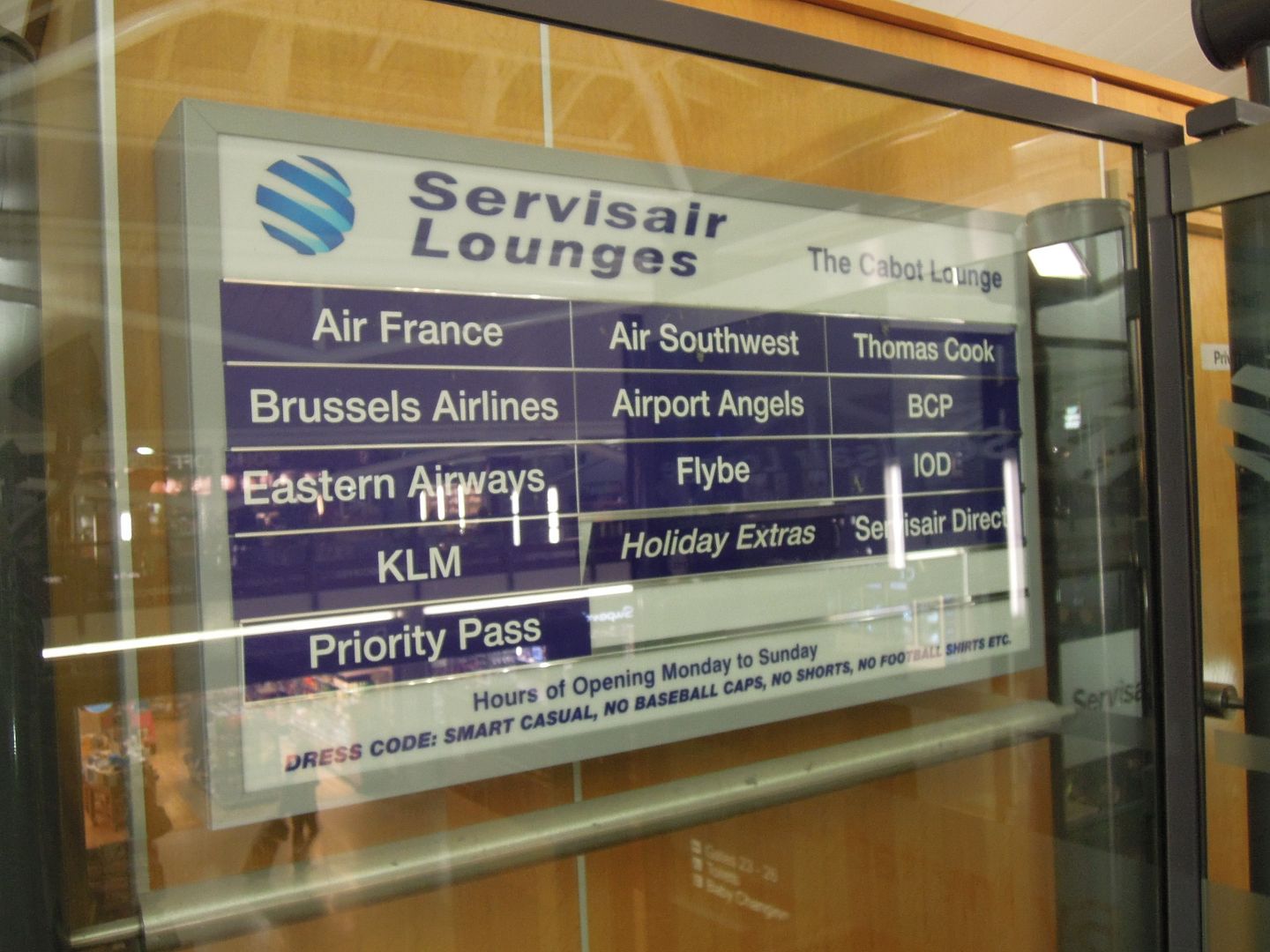 For pre-flight breakfast, I went to Burger King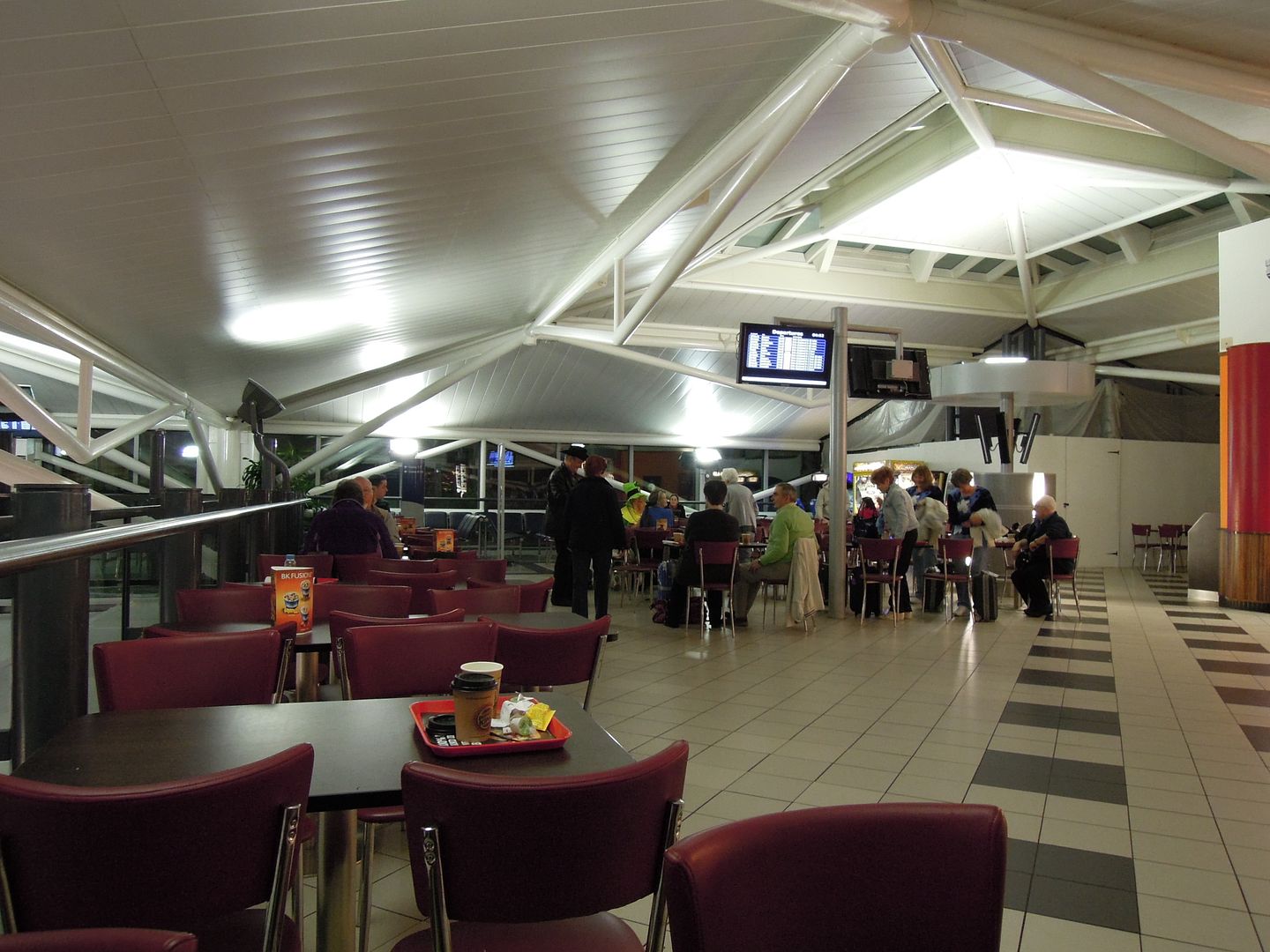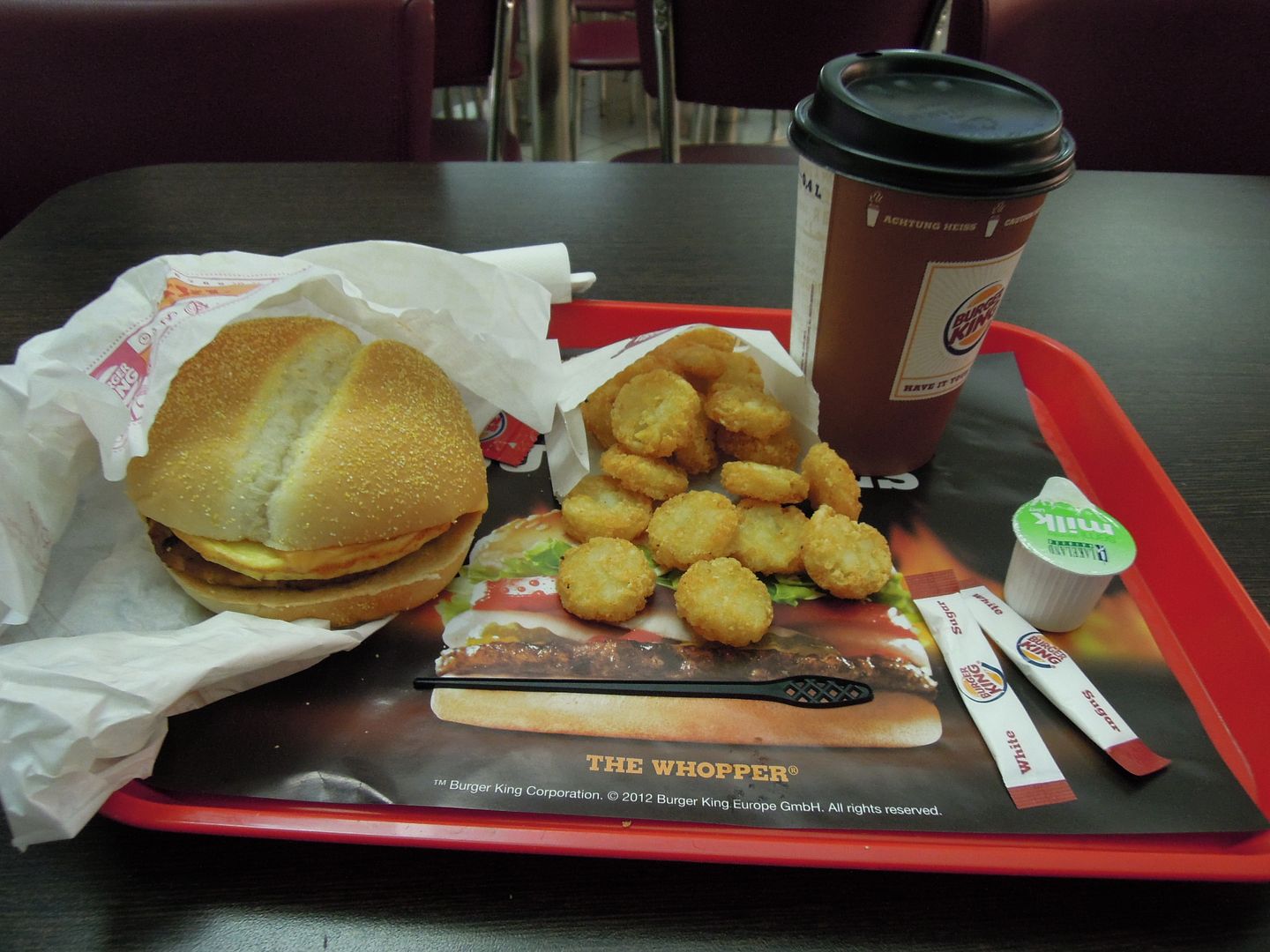 We waited for the announcement of the boarding gate. KL crew walked by.
Off I went to gate 10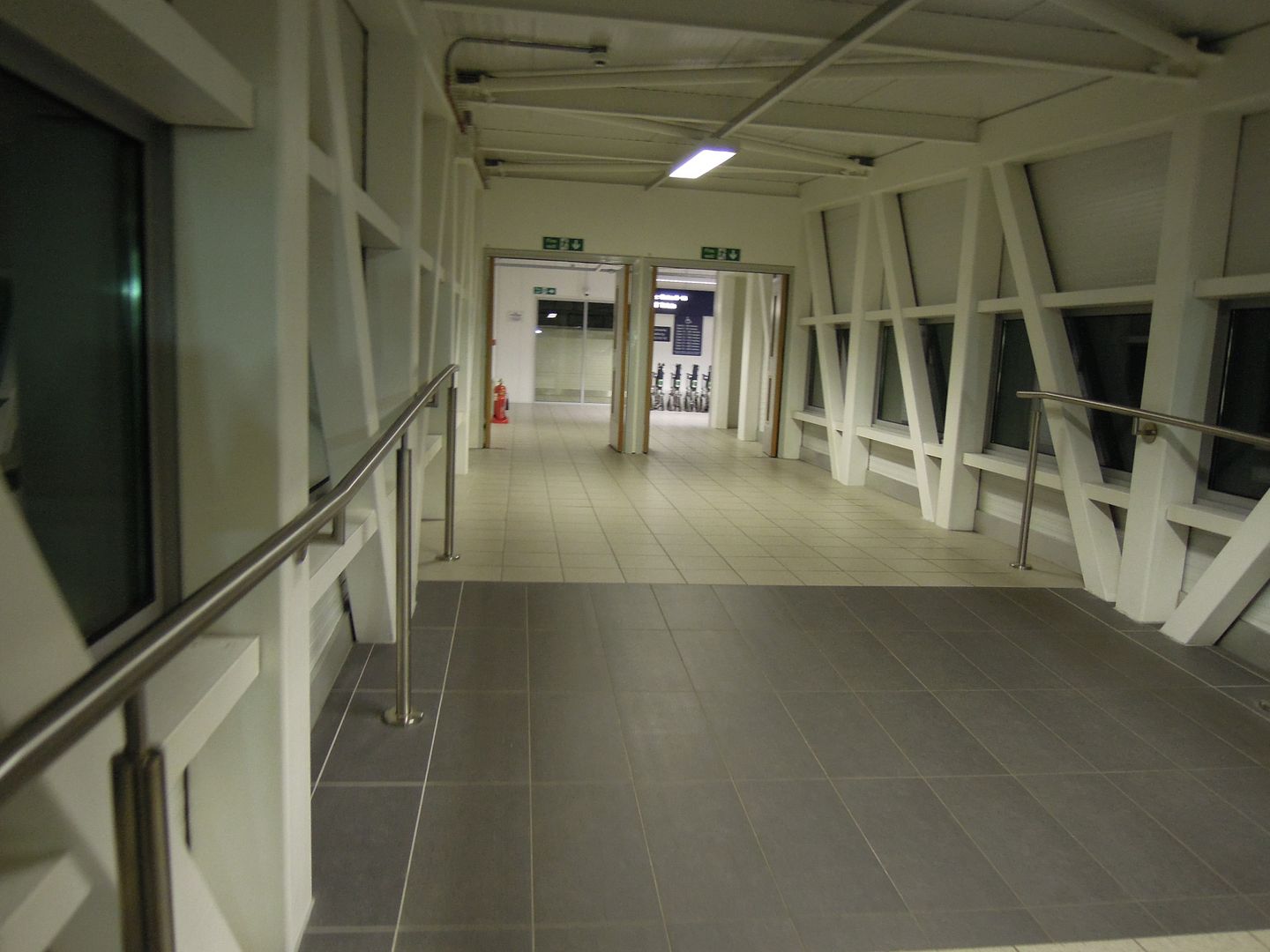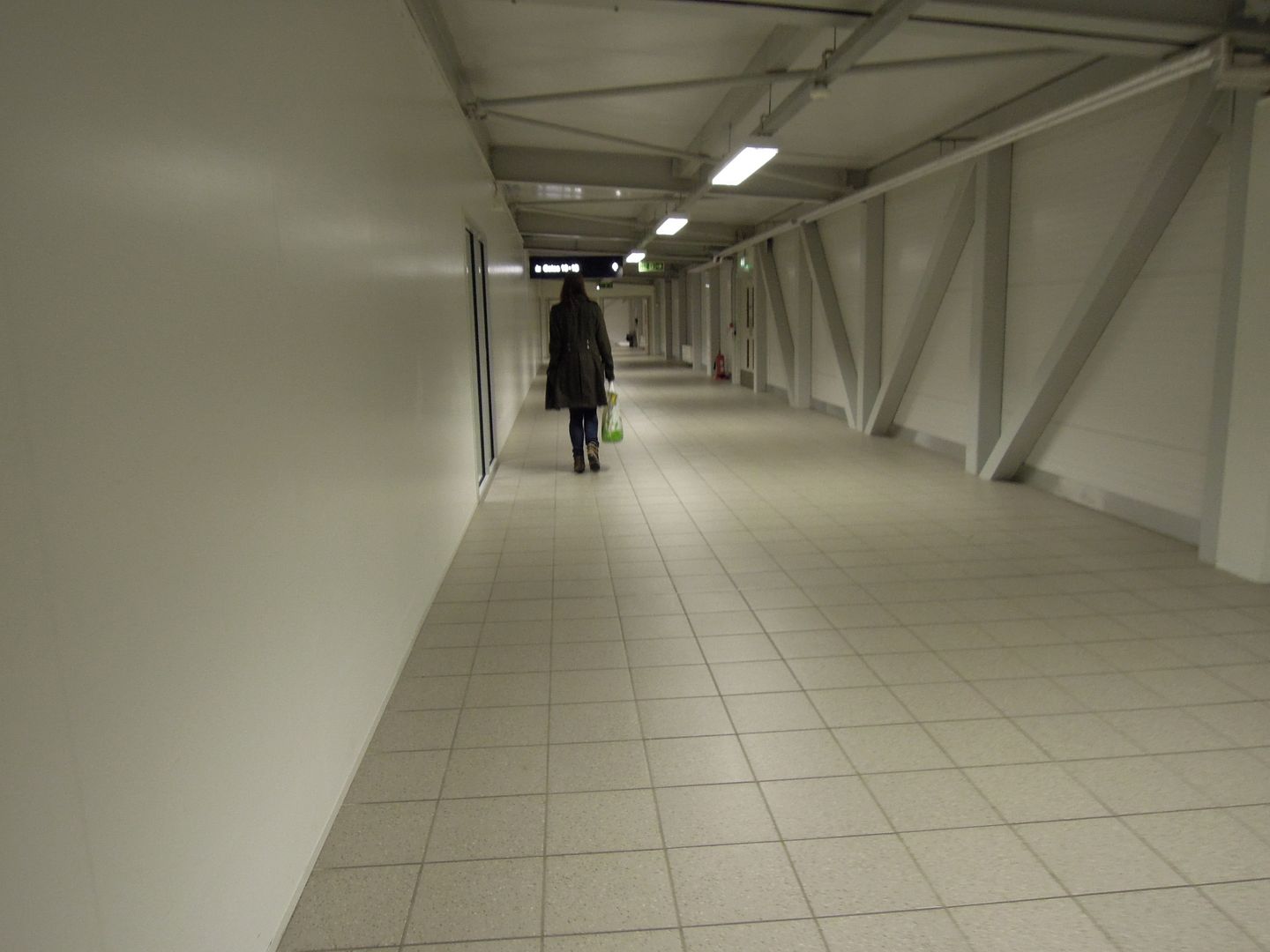 Staff at the gate was particularly friendly. Its always good to have this impression before the flight. However, I was later told that I wasn't allowed to take any pictures of the airplane. I was the last person to board the aircraft and was warmly welcomed by a crew. The flight has two female attendants.
The weather outside was not so great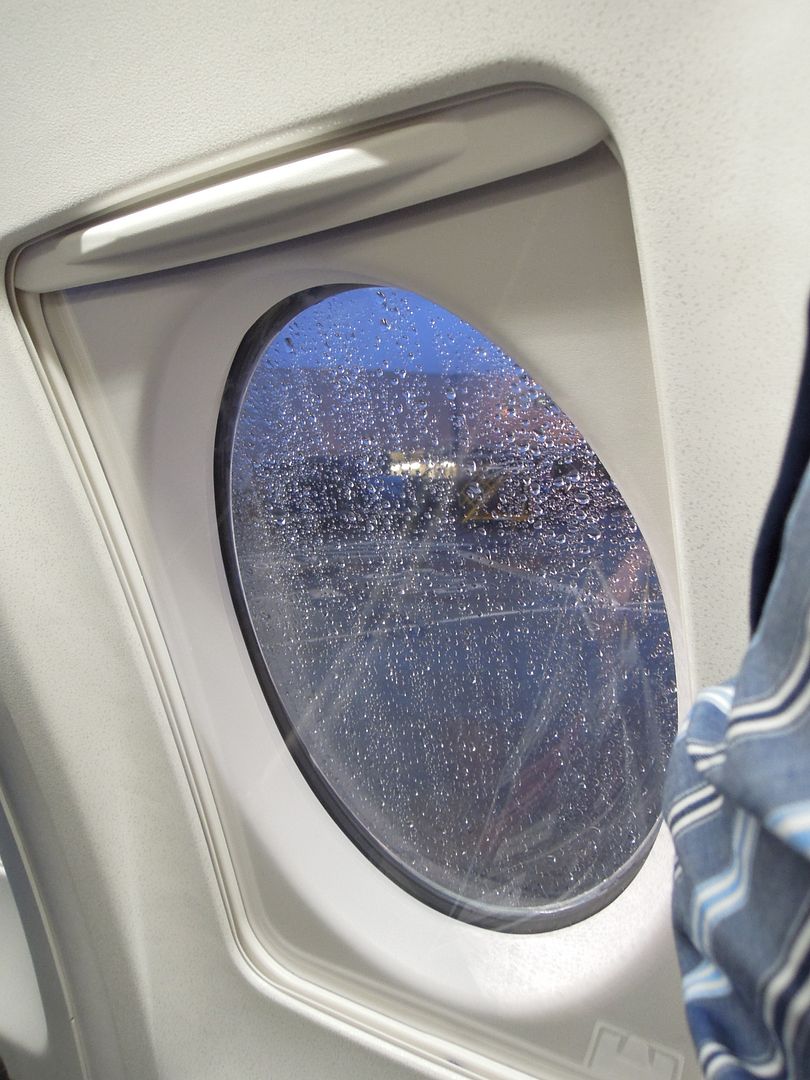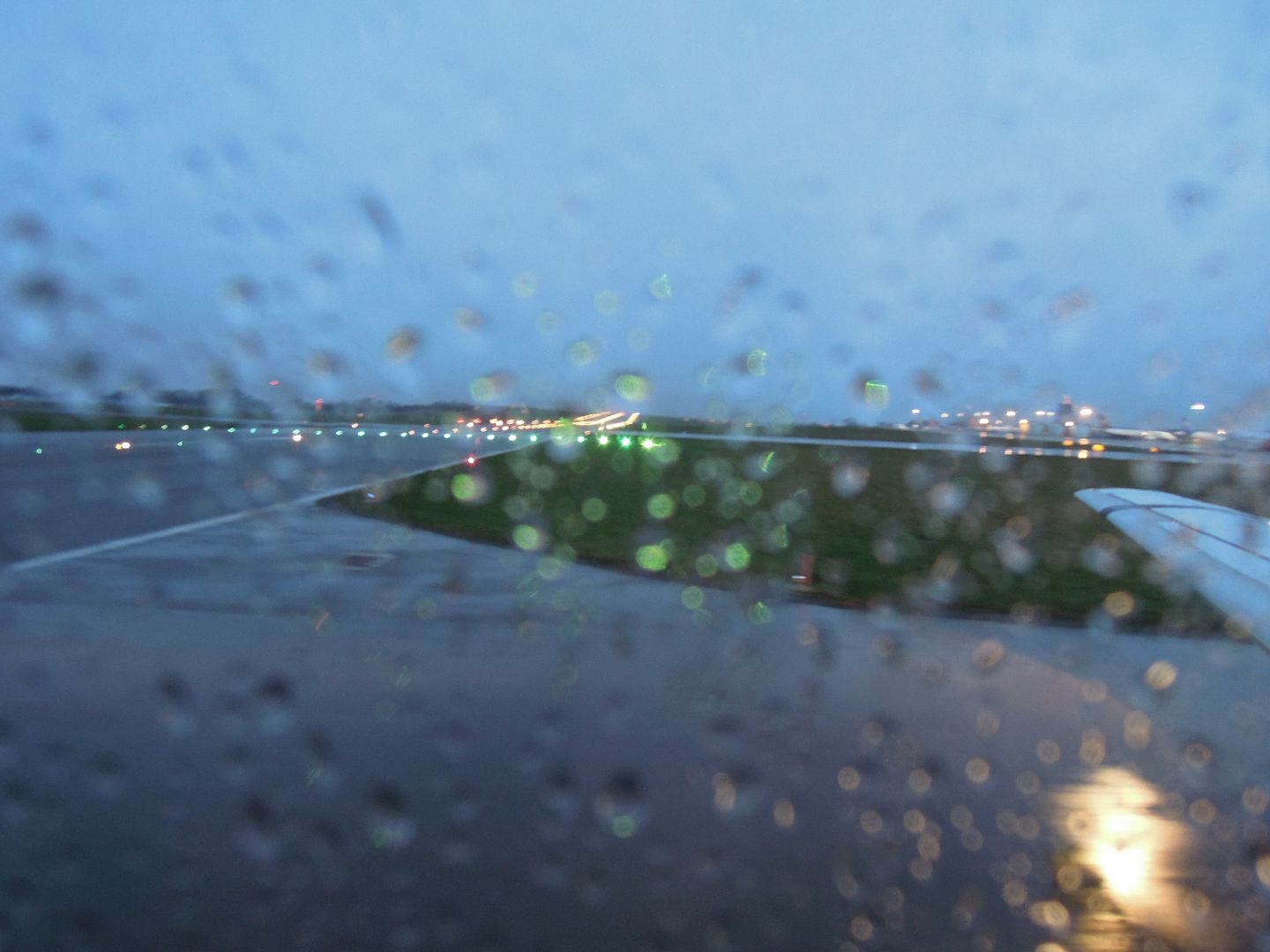 Pre-flight cabin view
Took off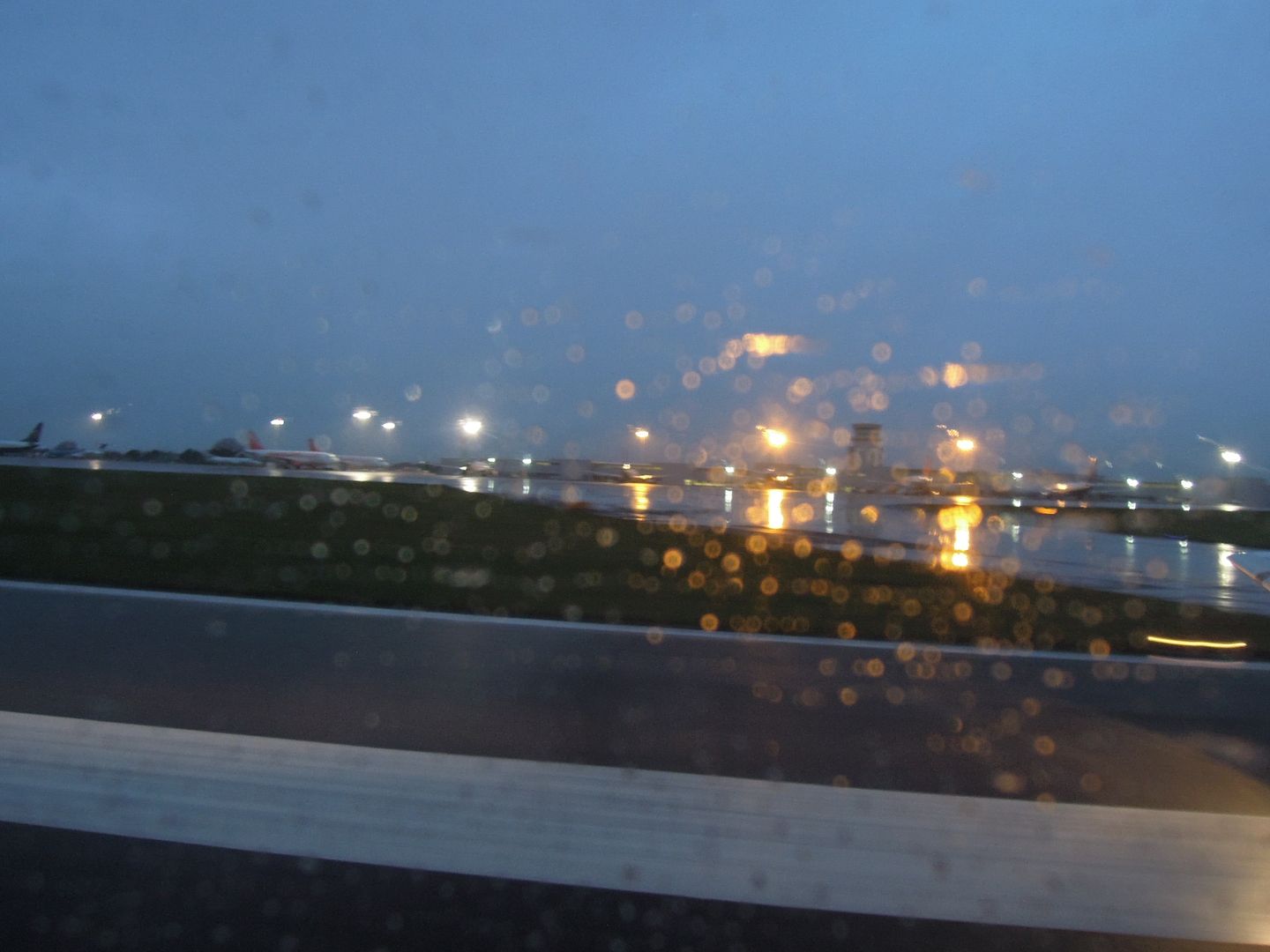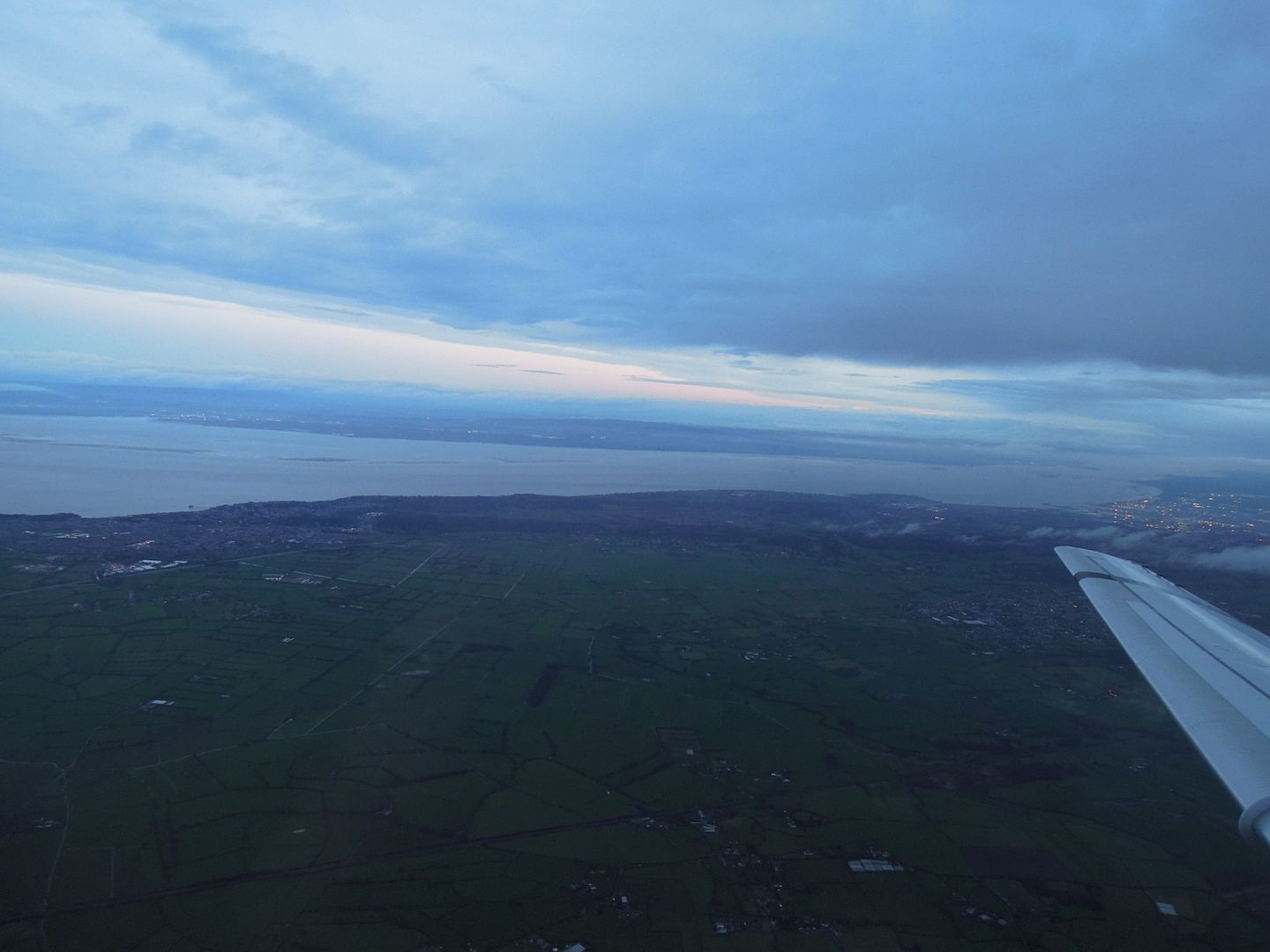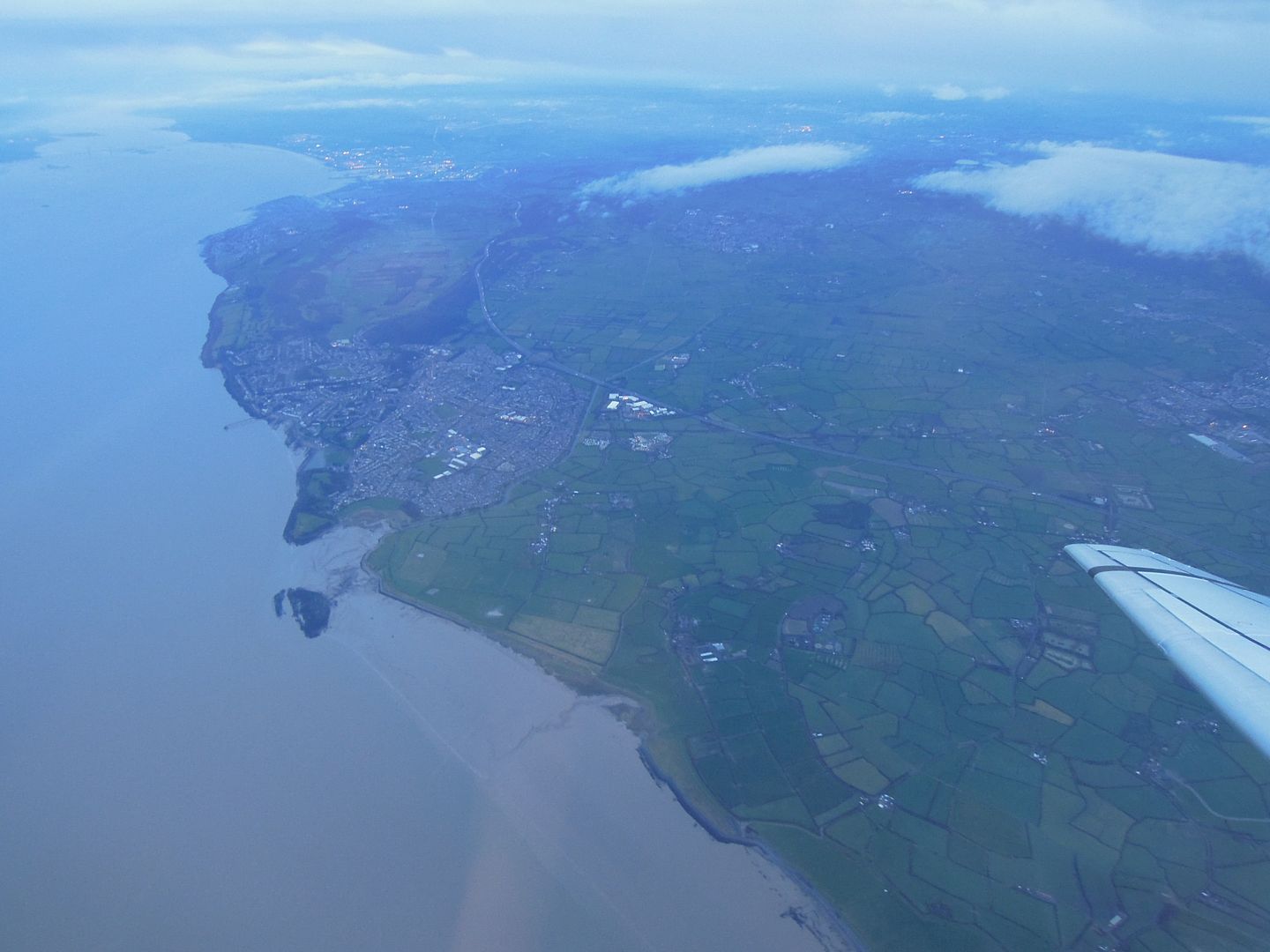 There was one person in Business Class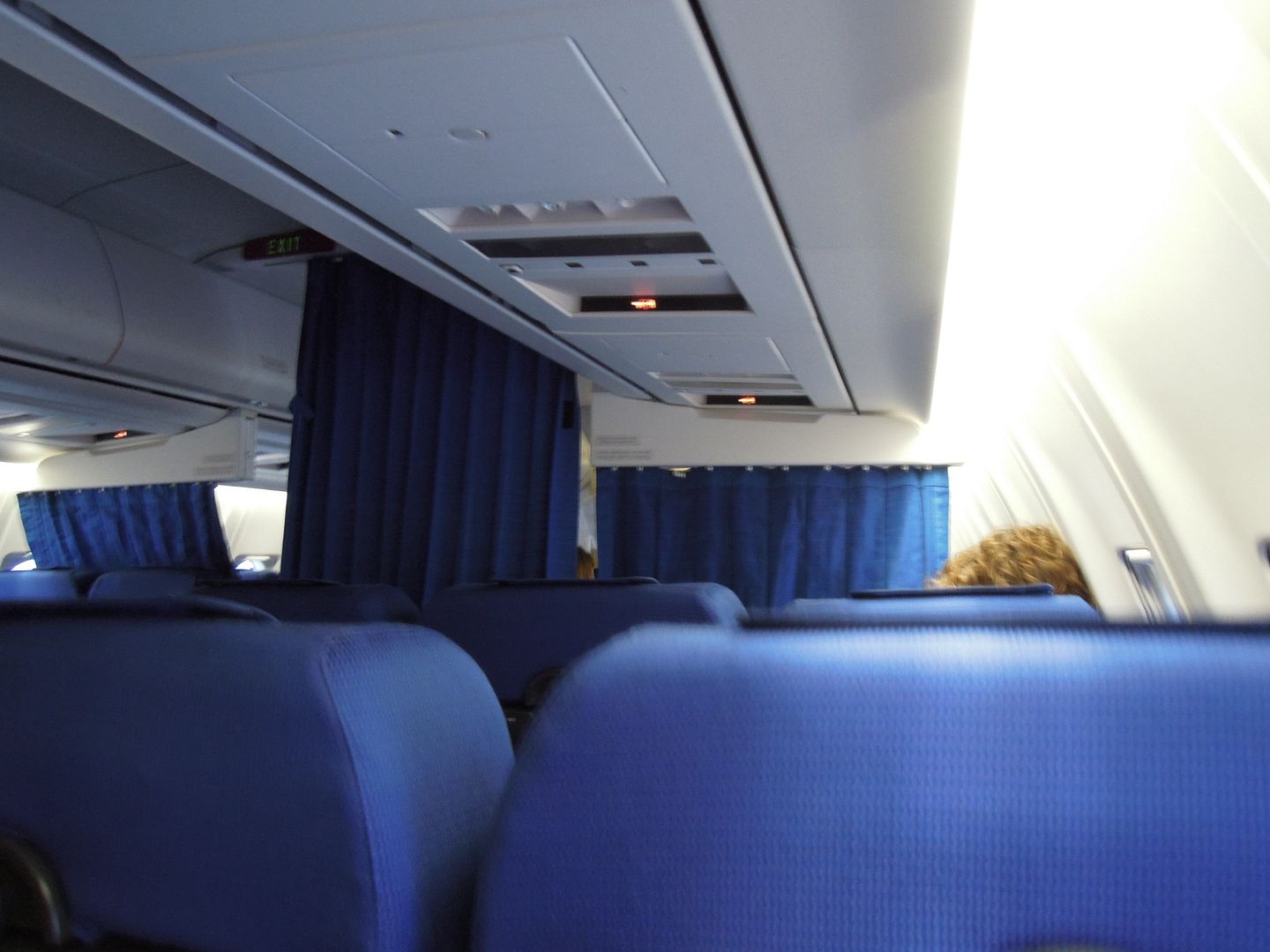 Not bad at all leg room. The flight was only around 40% full and I had the seat next to me free. The configuration was 2-3. and I was on the 3 and had the seat next to me free.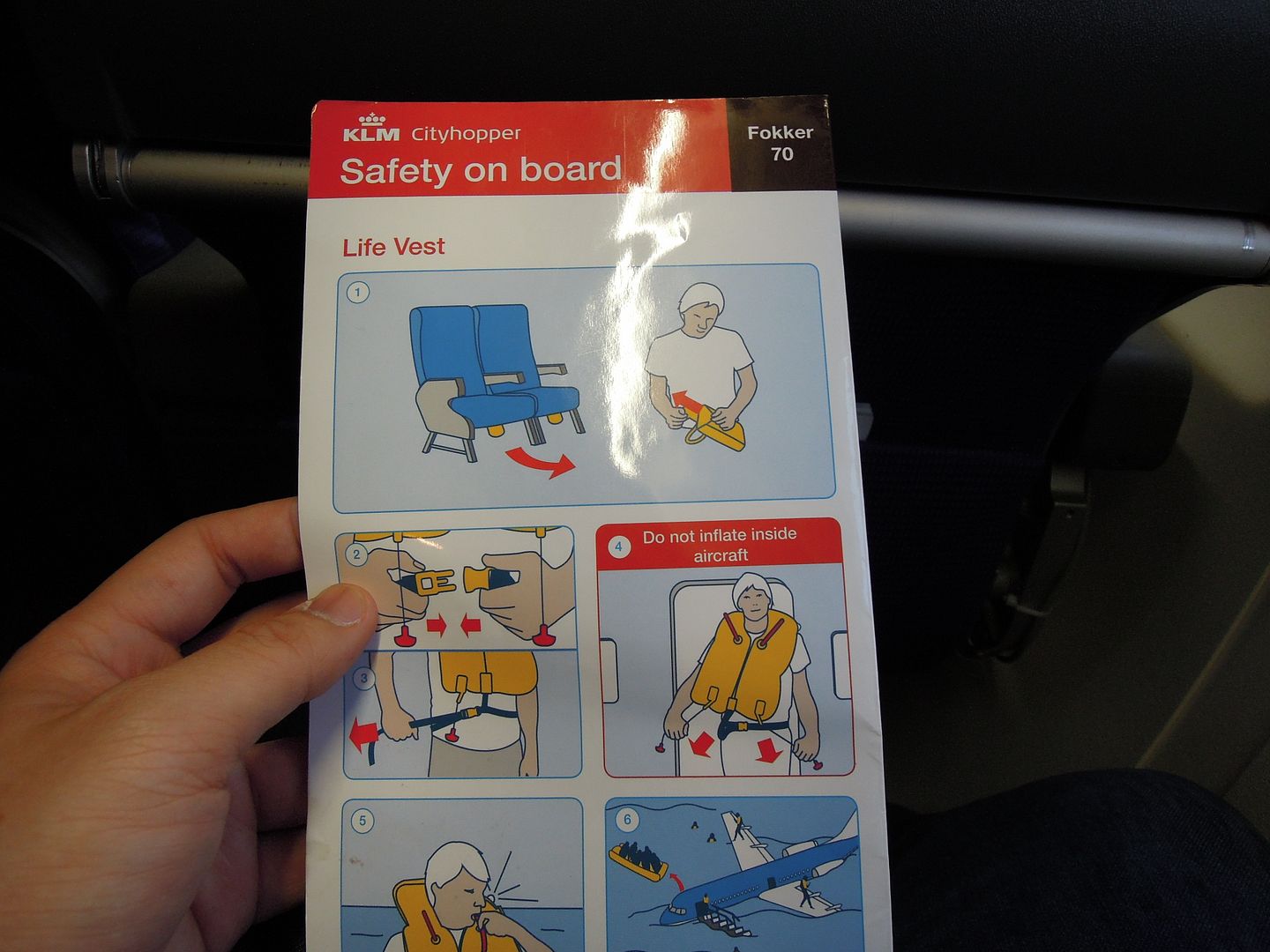 KLM's Fleet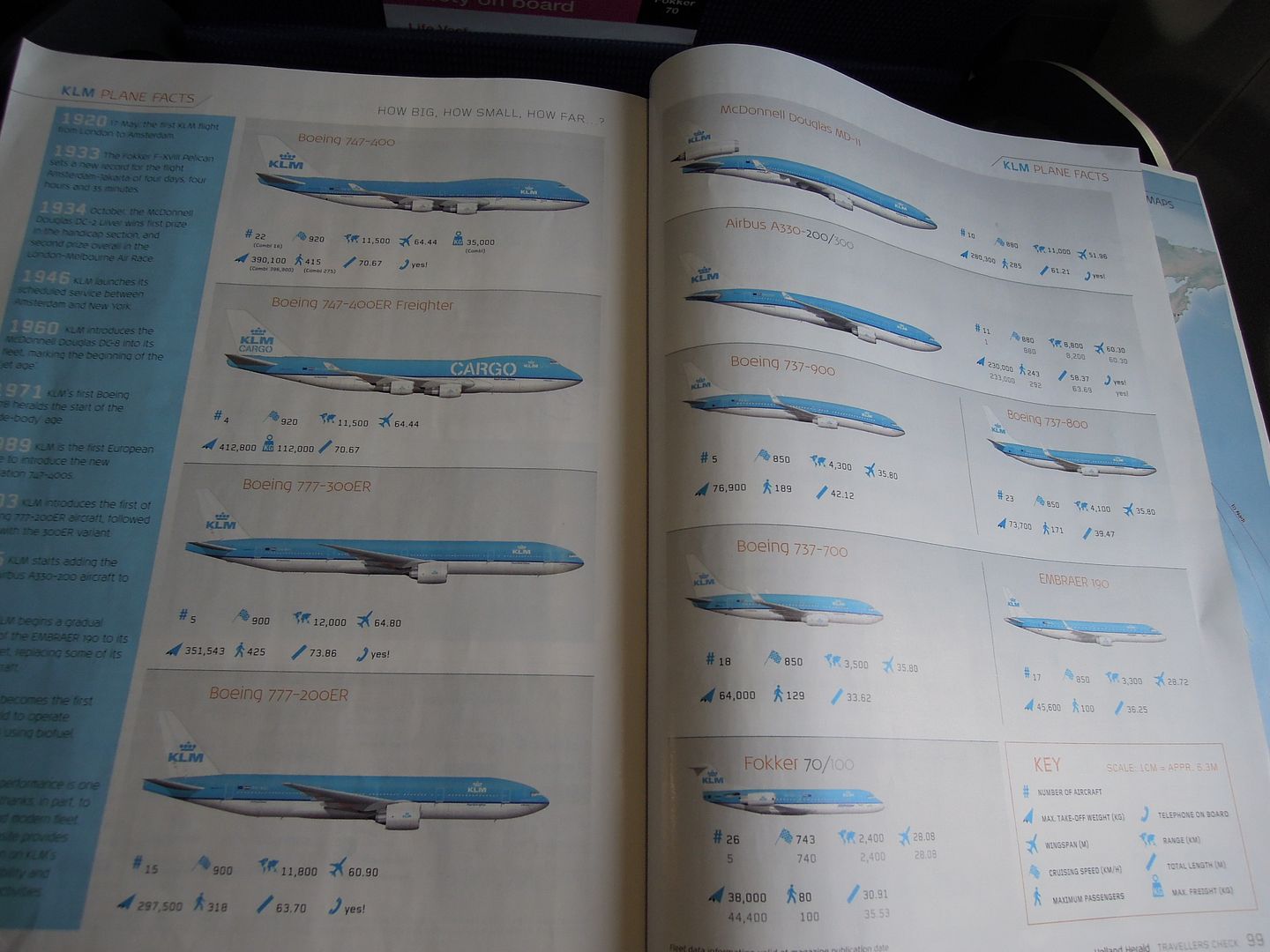 Extensive Skyteam network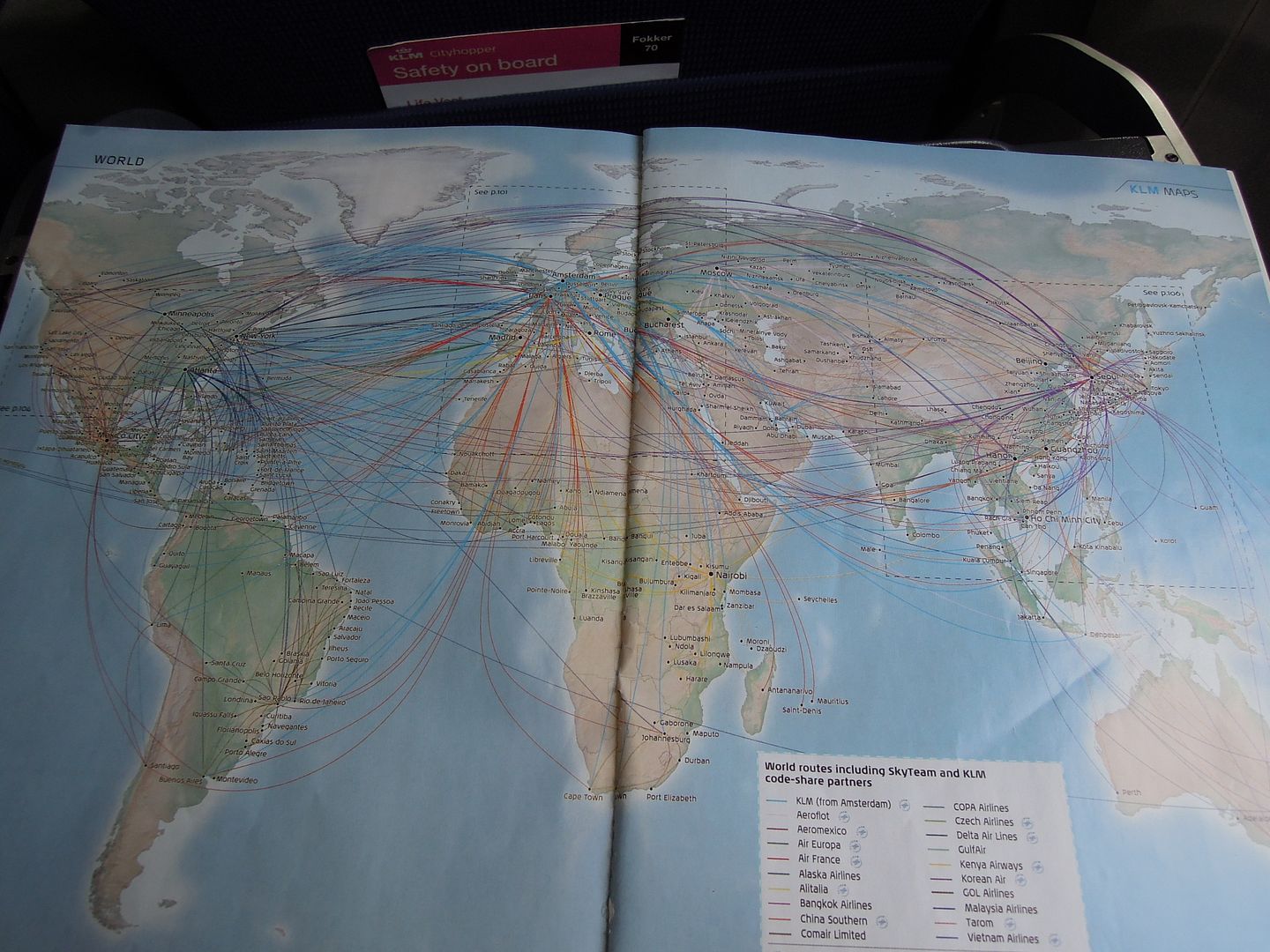 Then breakfast was served along with drinks which I went for coffee and water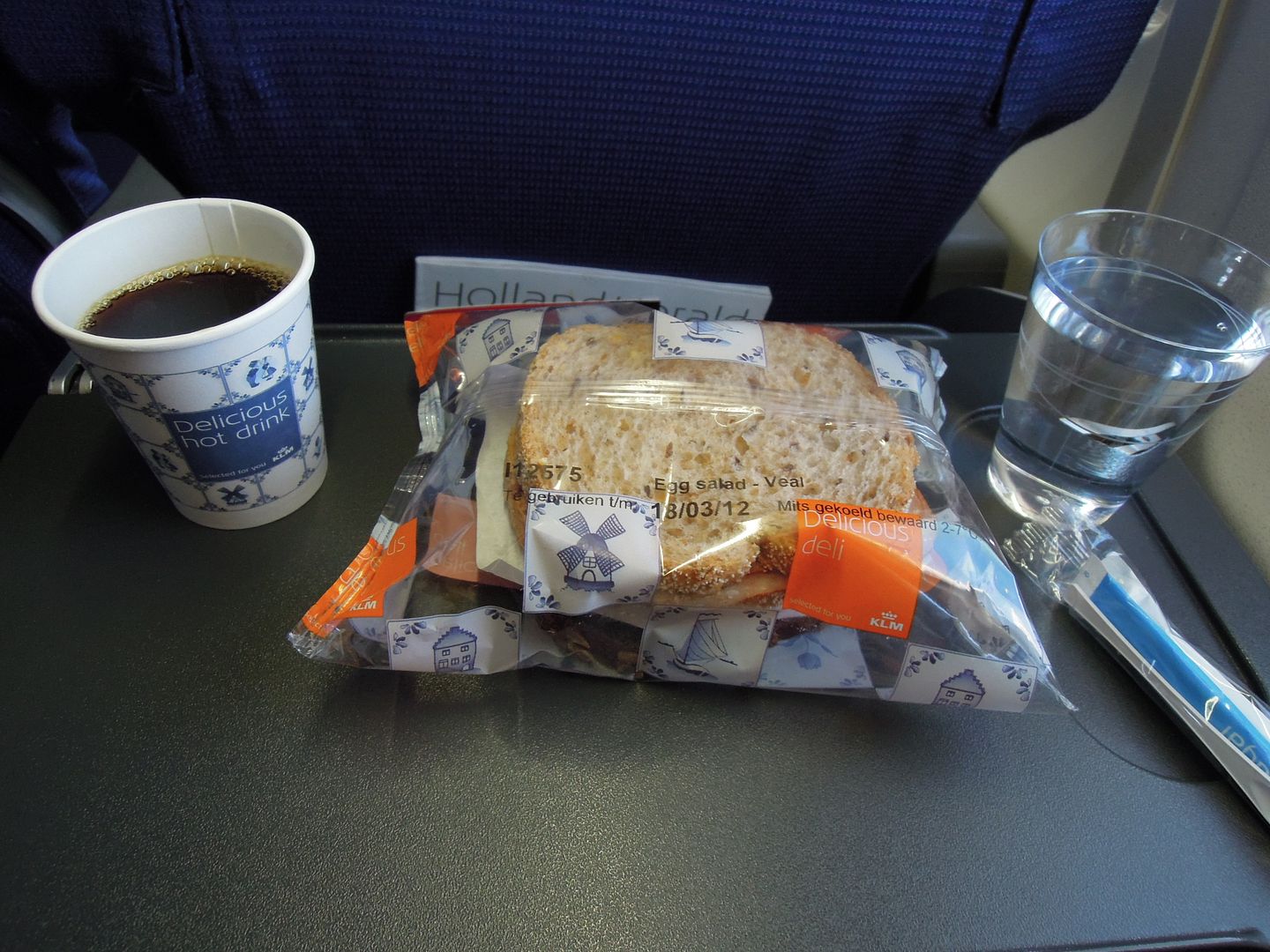 The flight time was announced to be around 55 minutes. Before descending, the caption said that due to heavy traffic at AMS, the plane would be circling for a moment, and we would be landing at 8:30am, which was 15 minutes ahead of schedule.
Cabin crew preparing the cabin for landing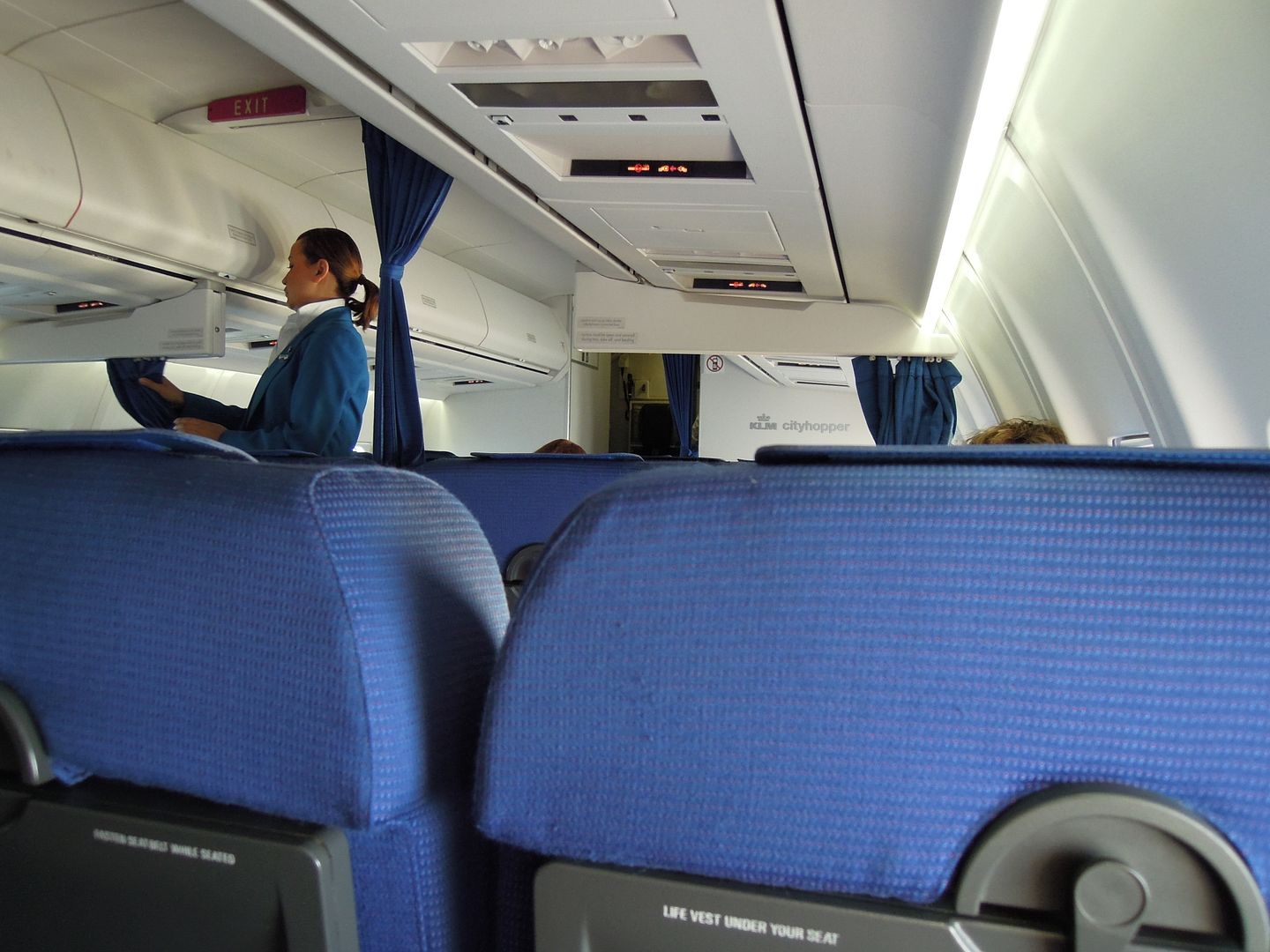 Descending to Amsterdam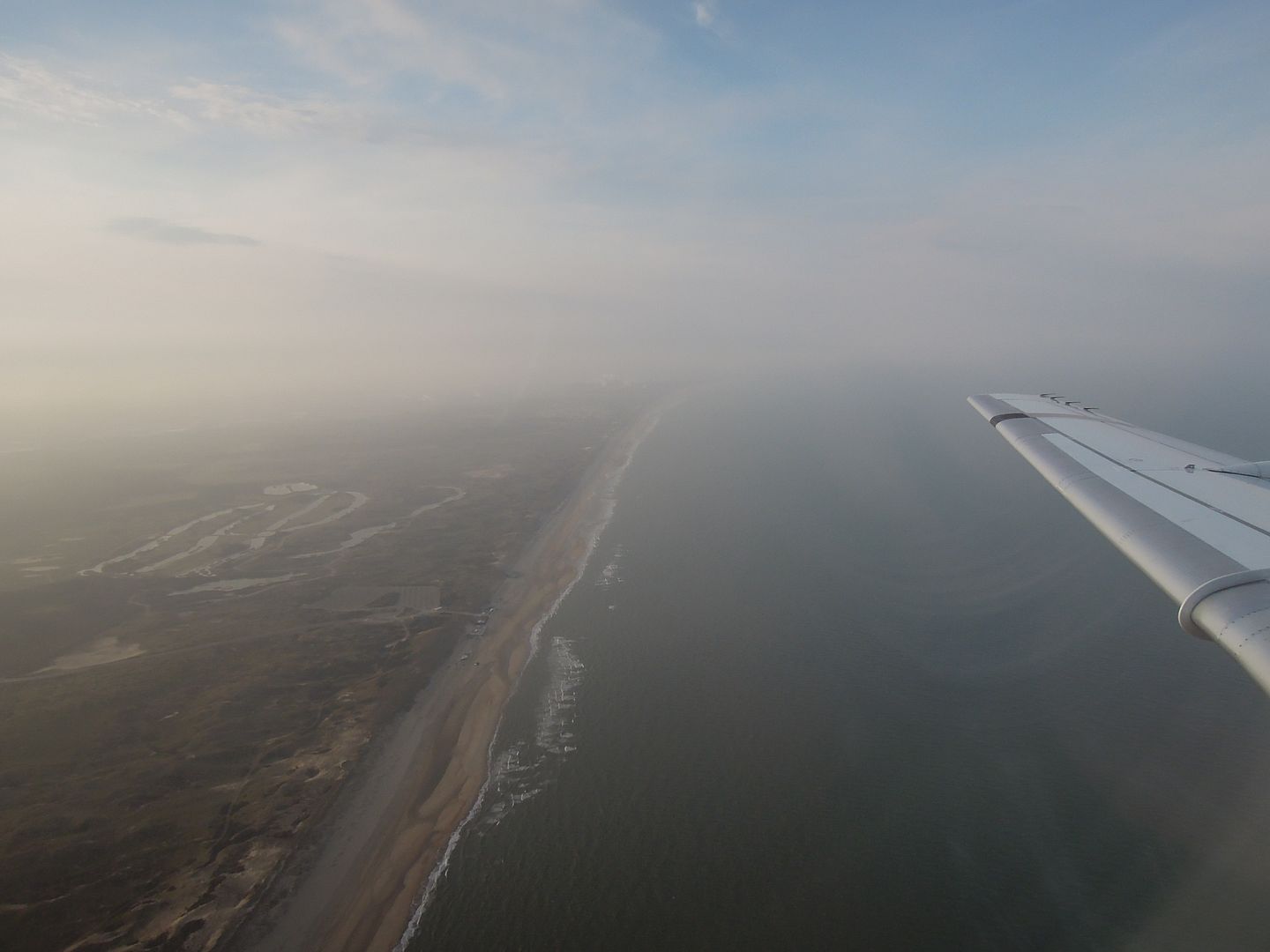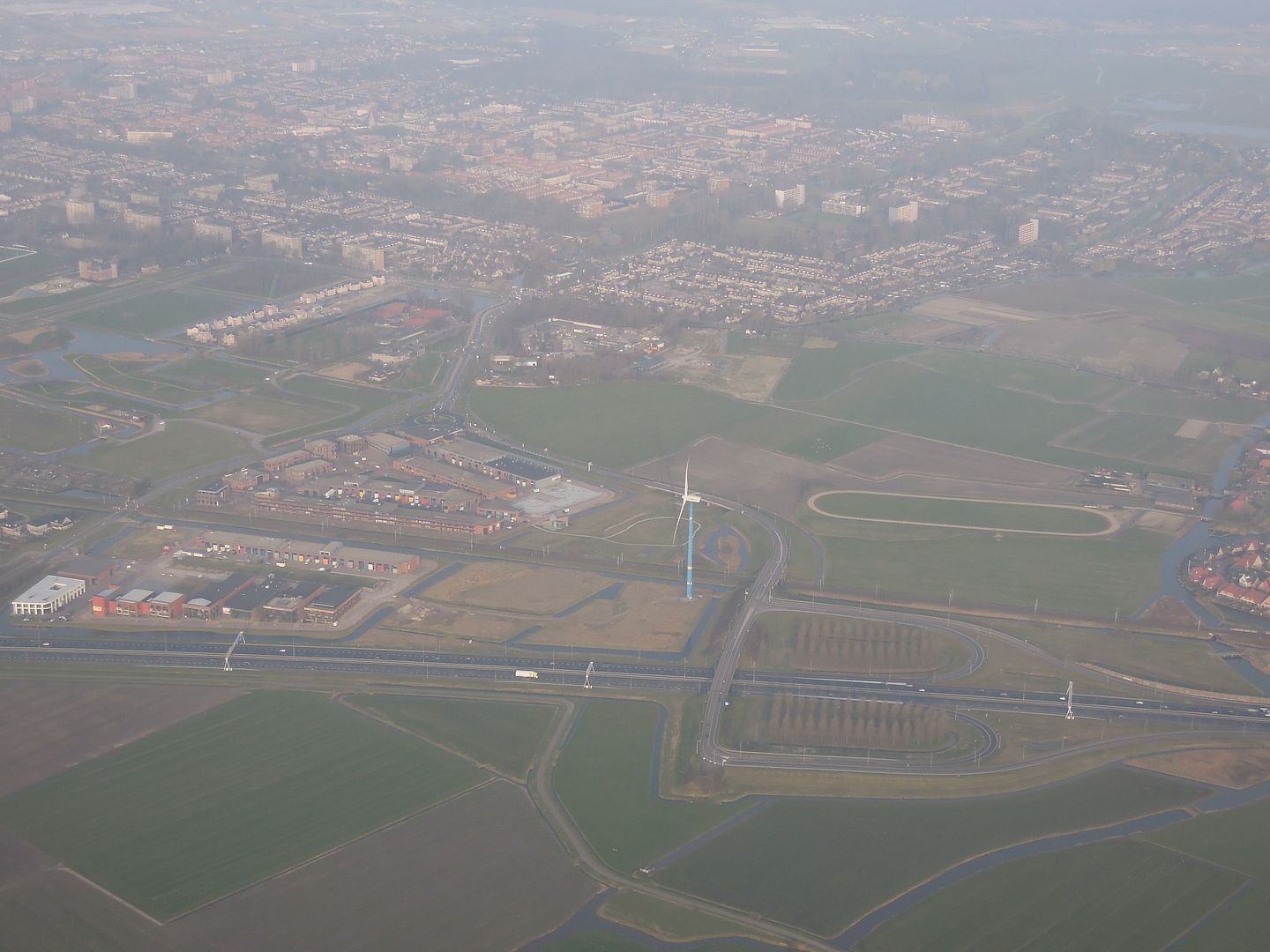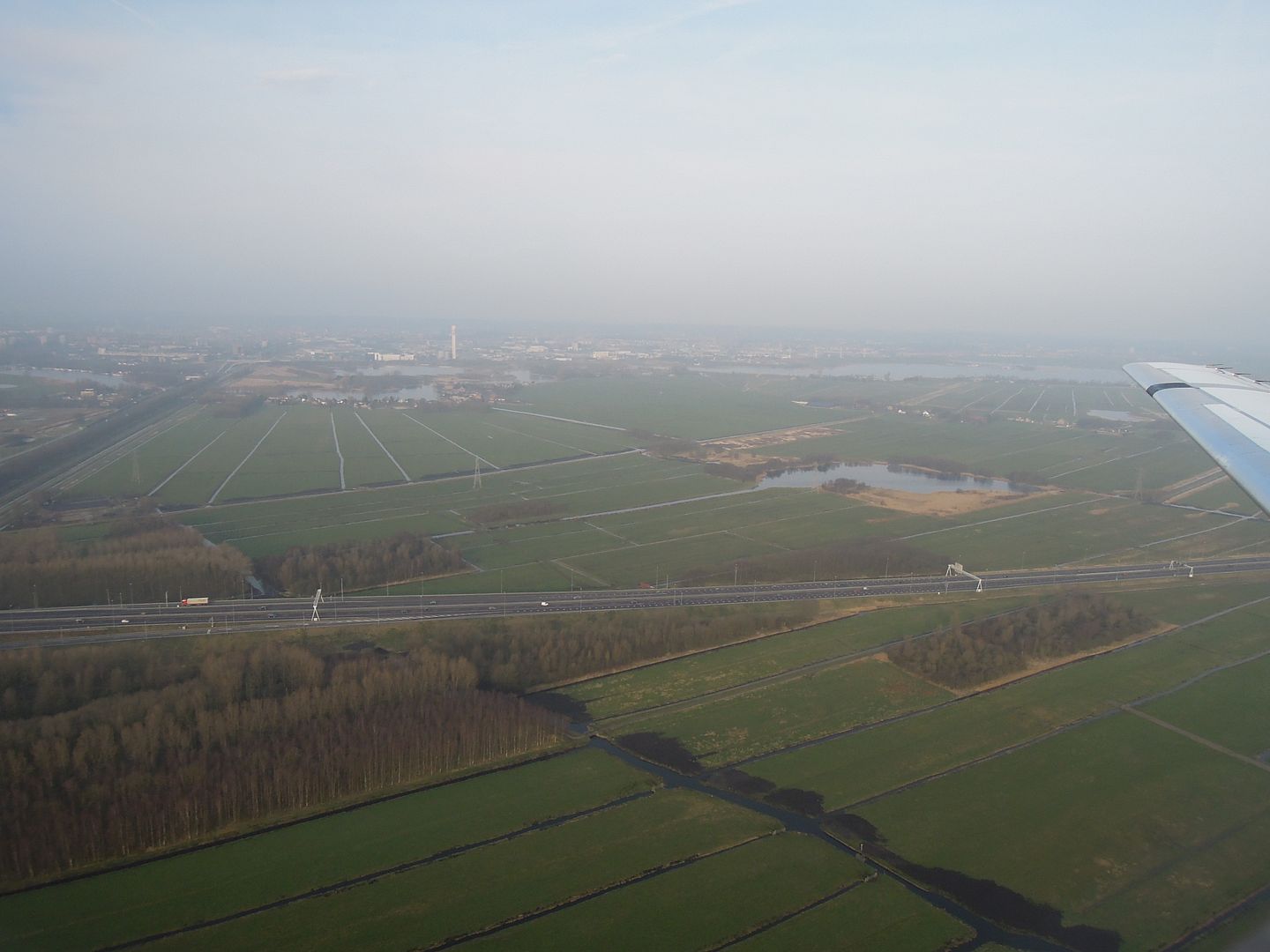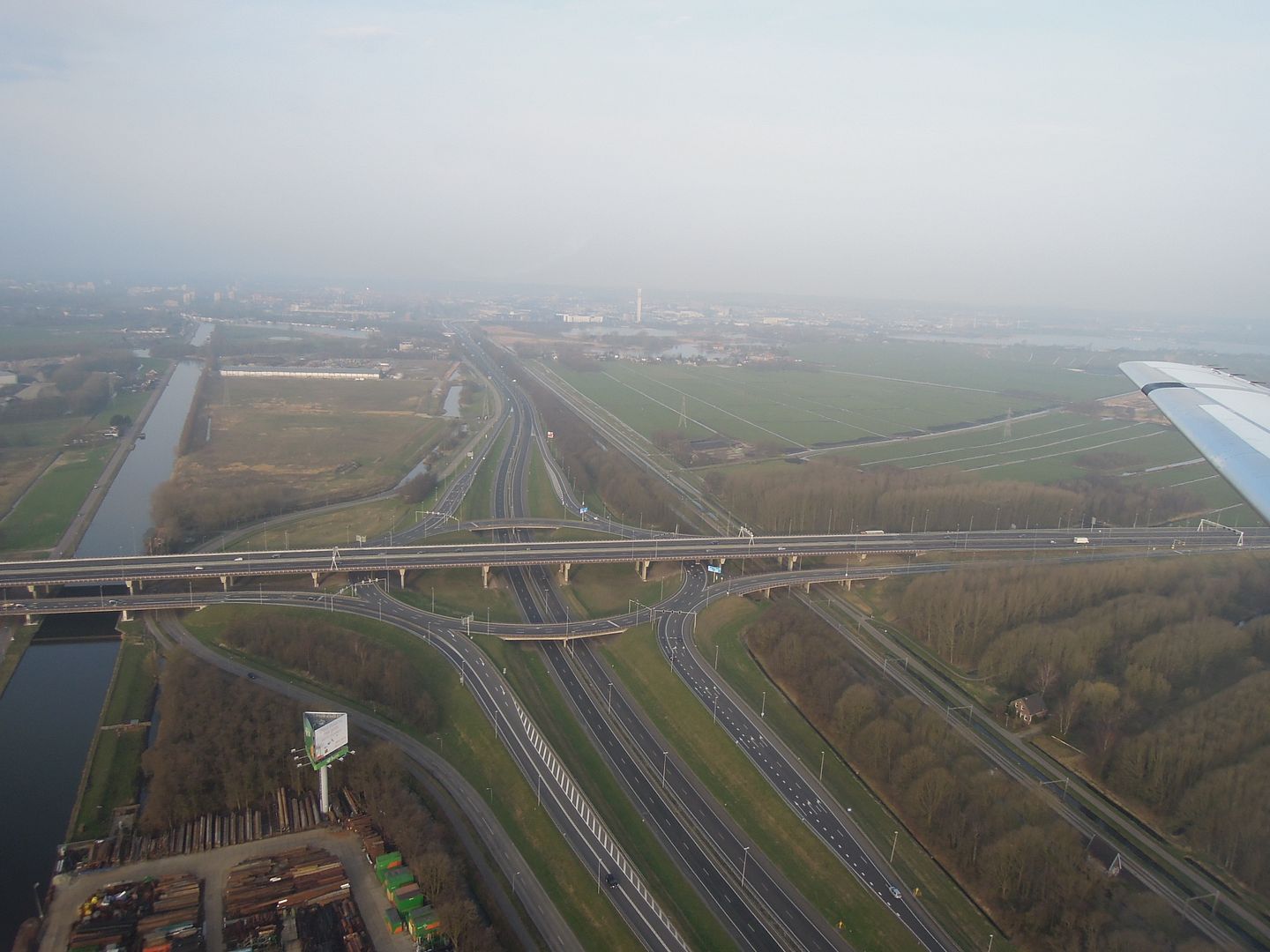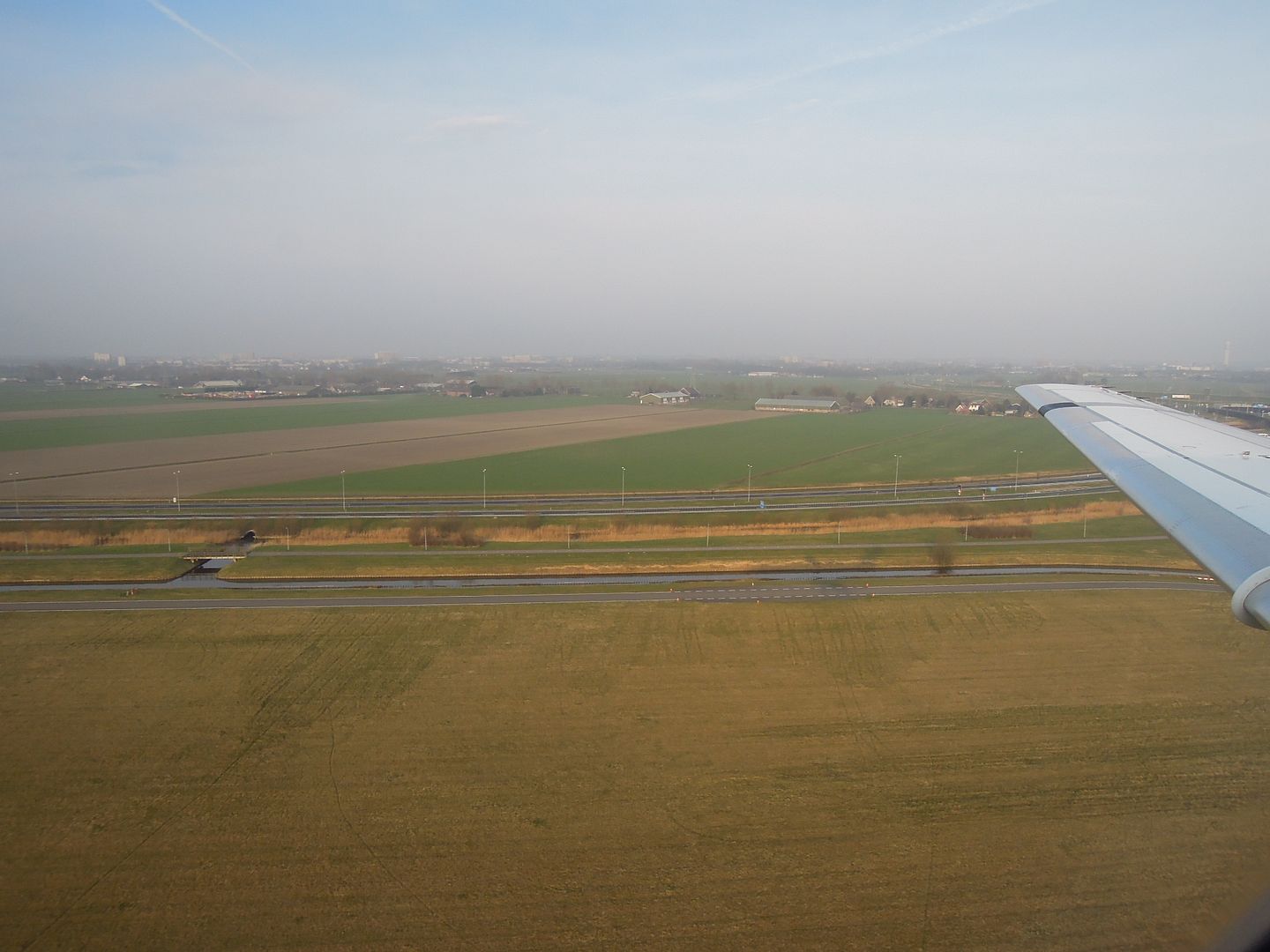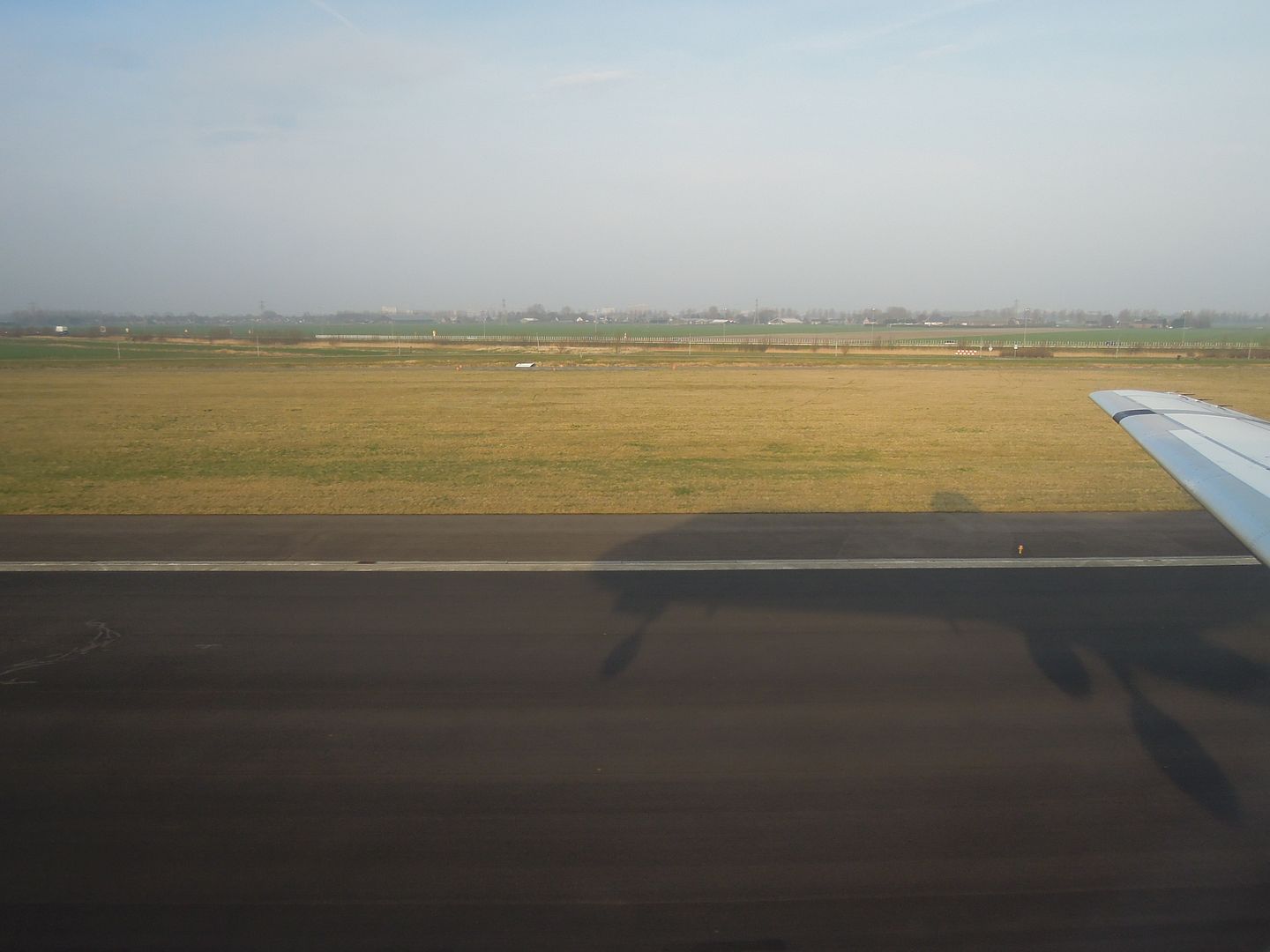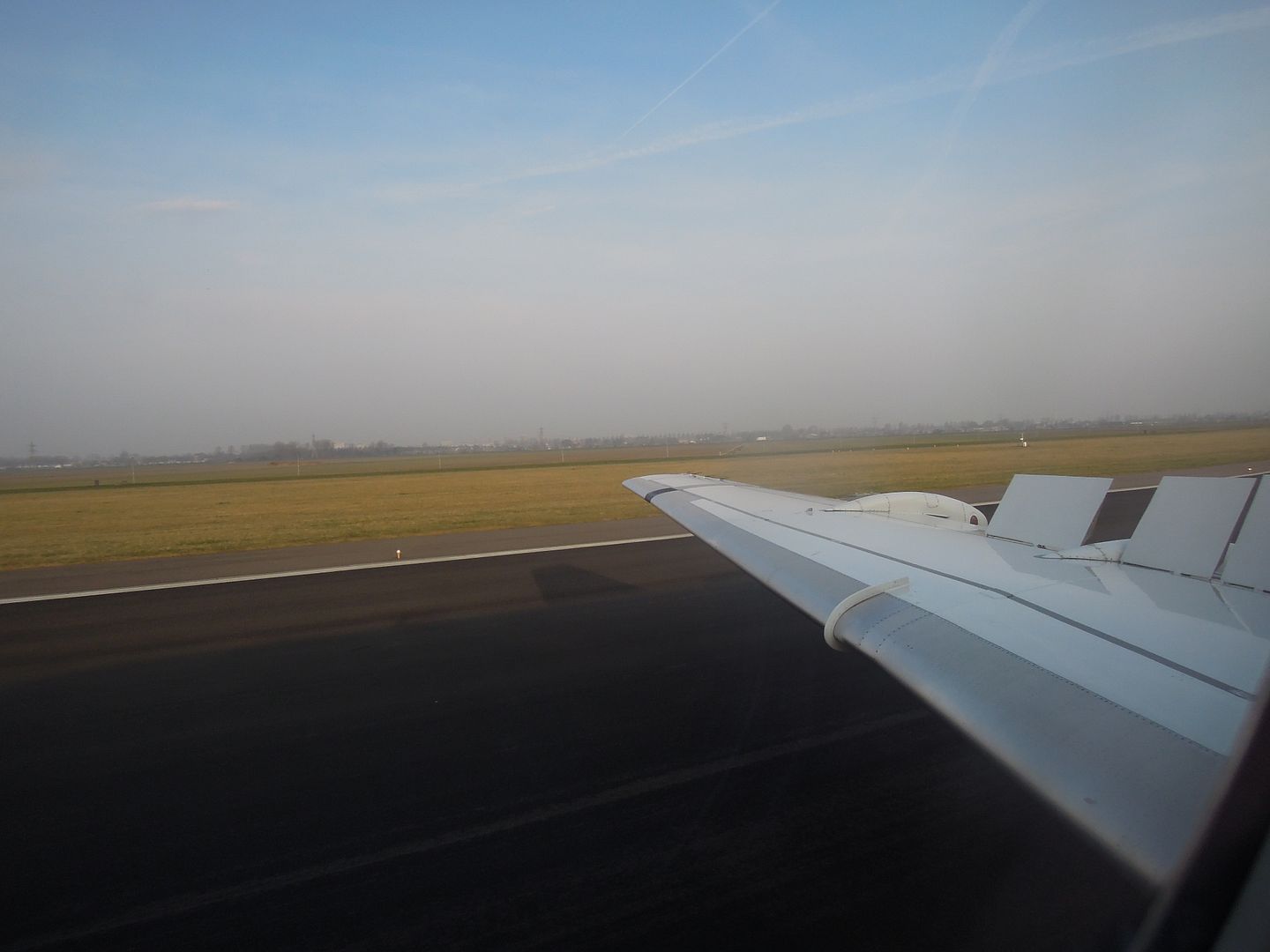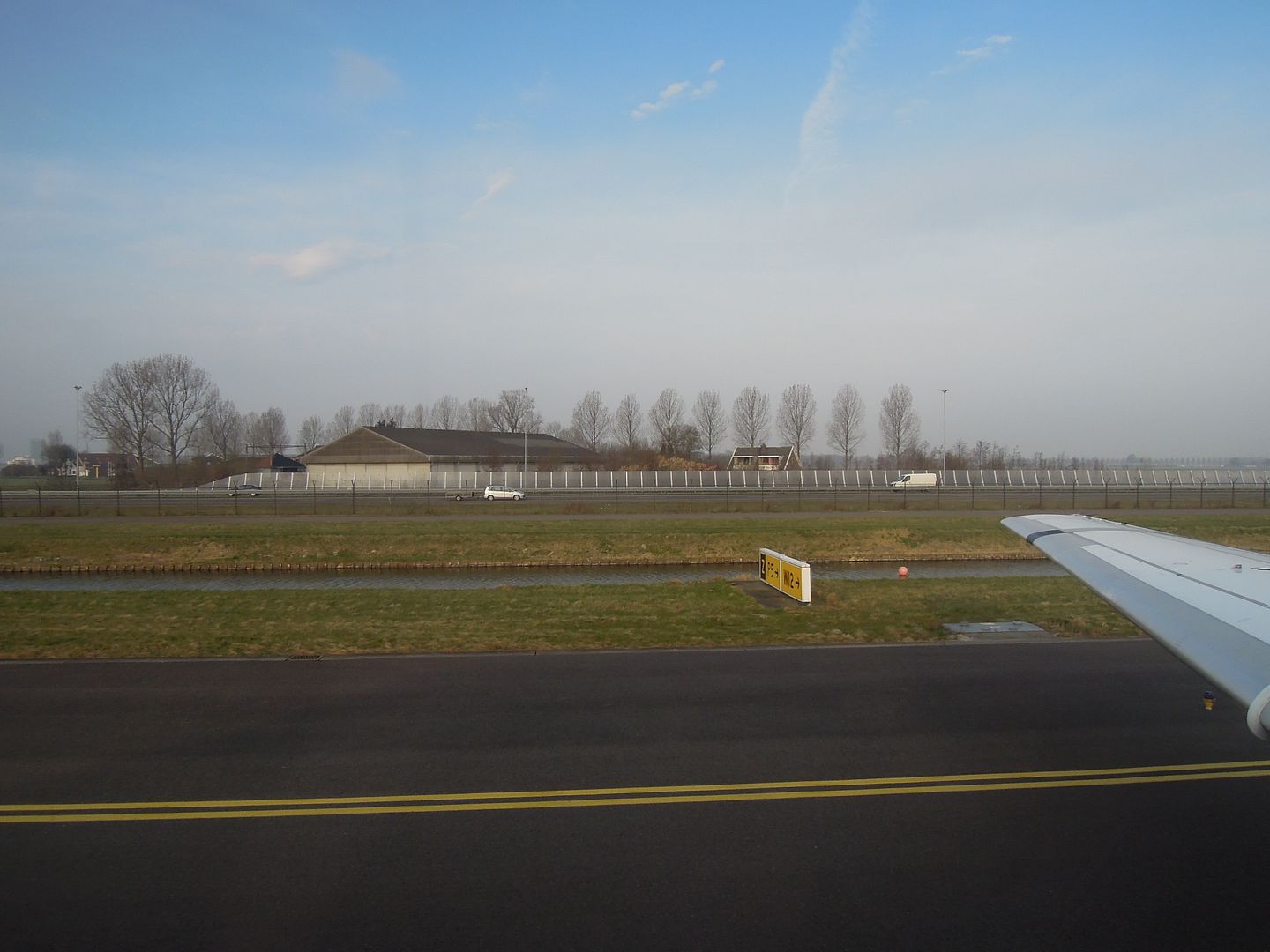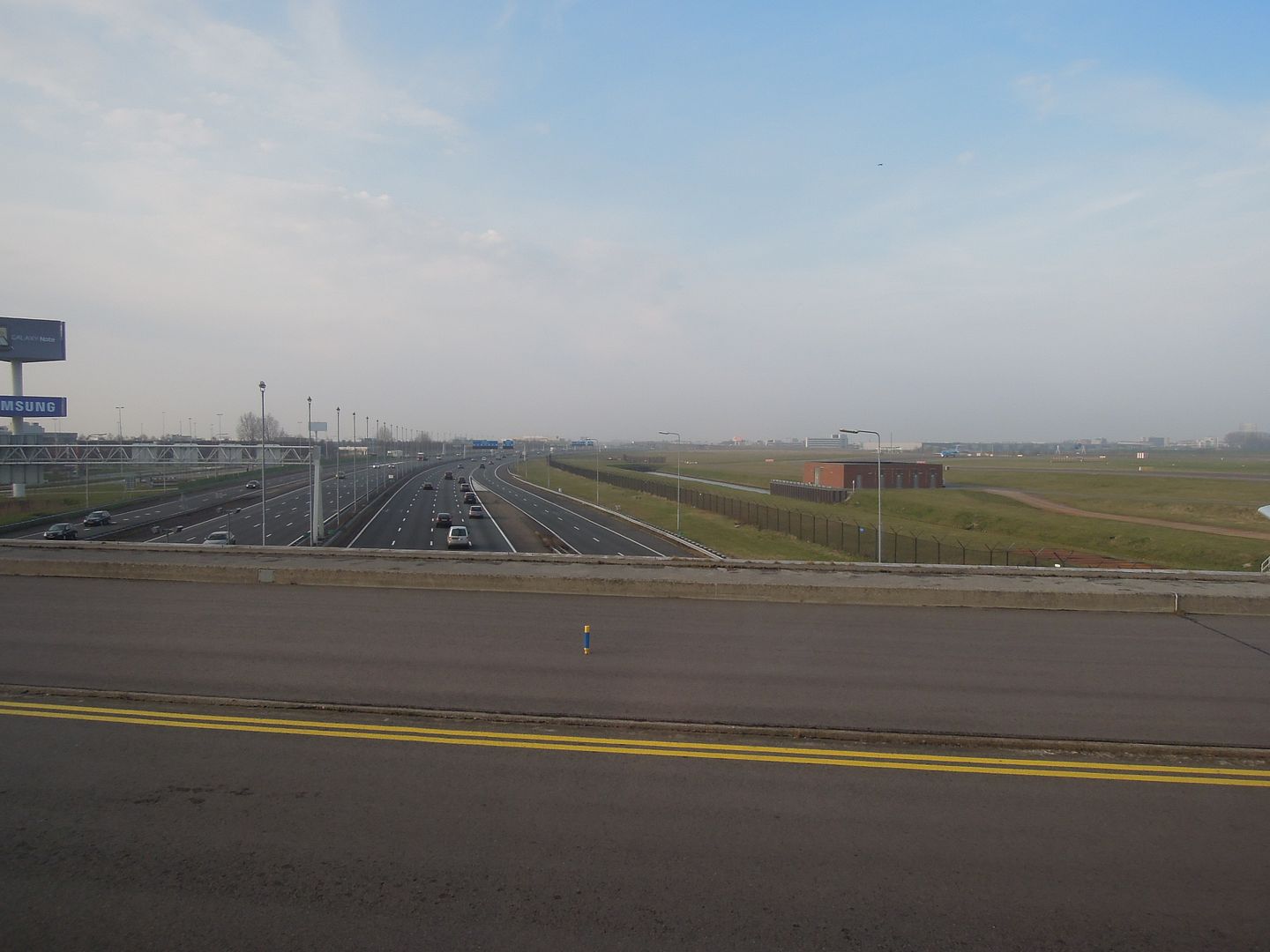 After a rather long taxi, the aircraft was parked. Some cabin pictures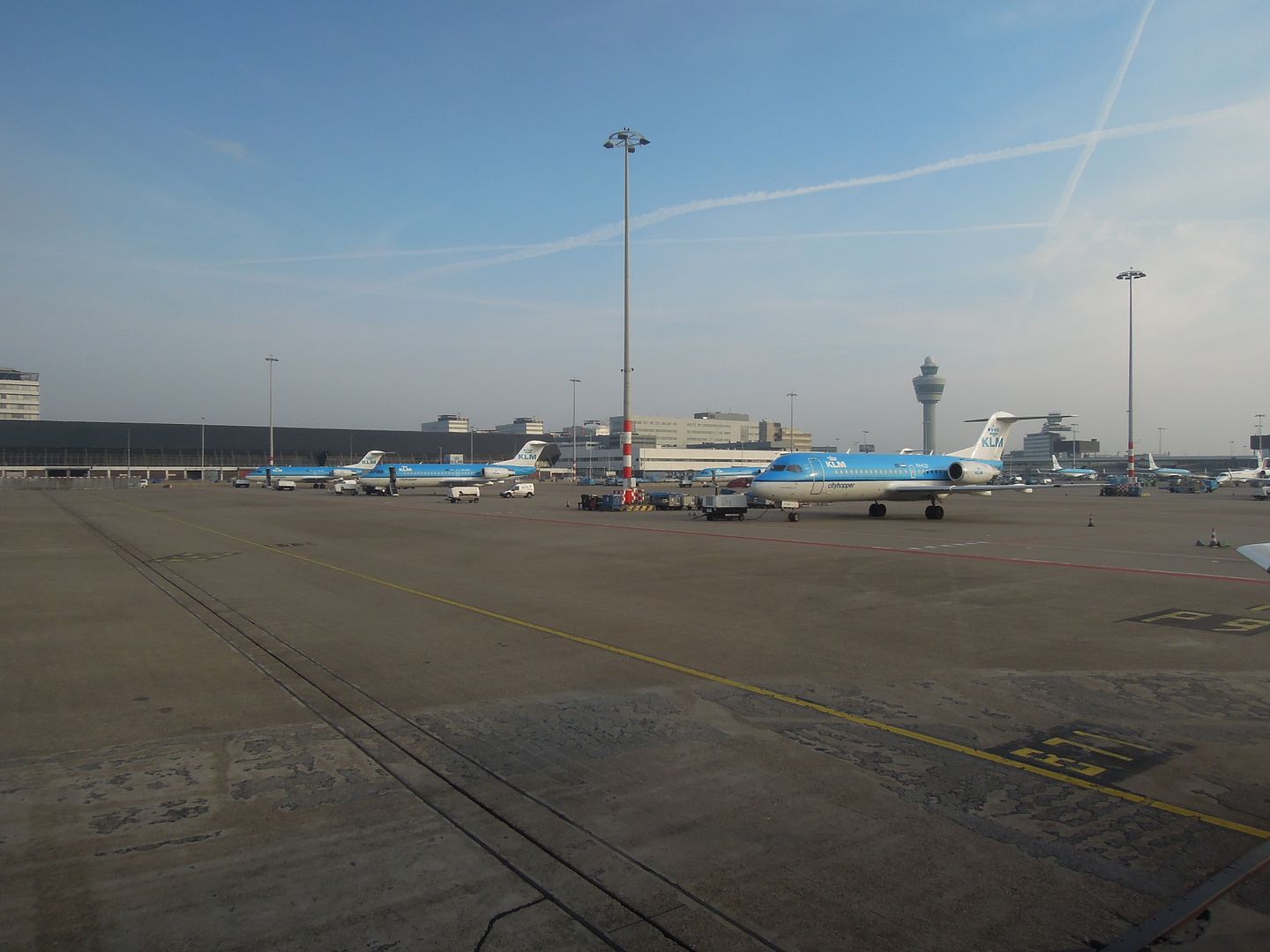 My seat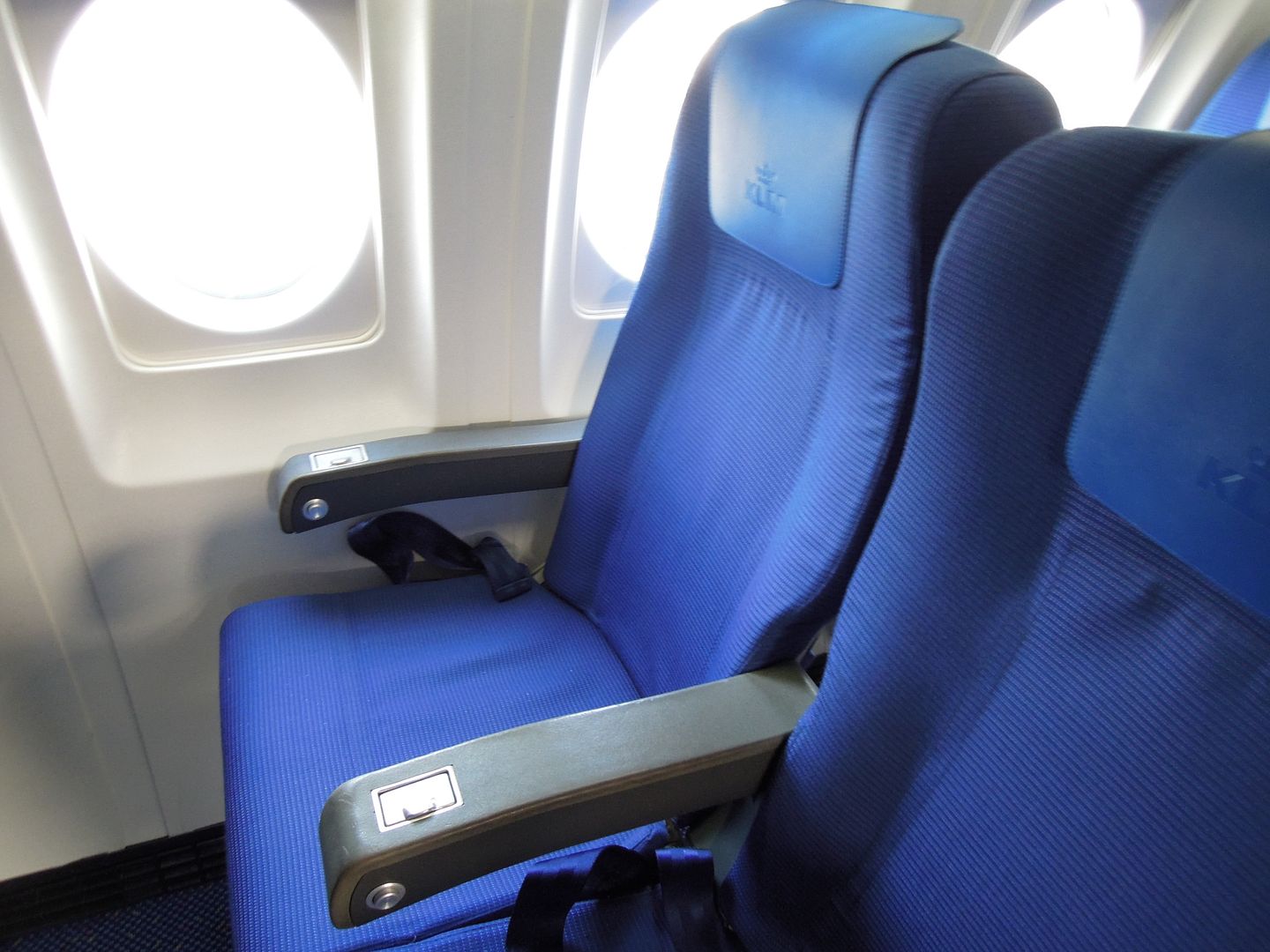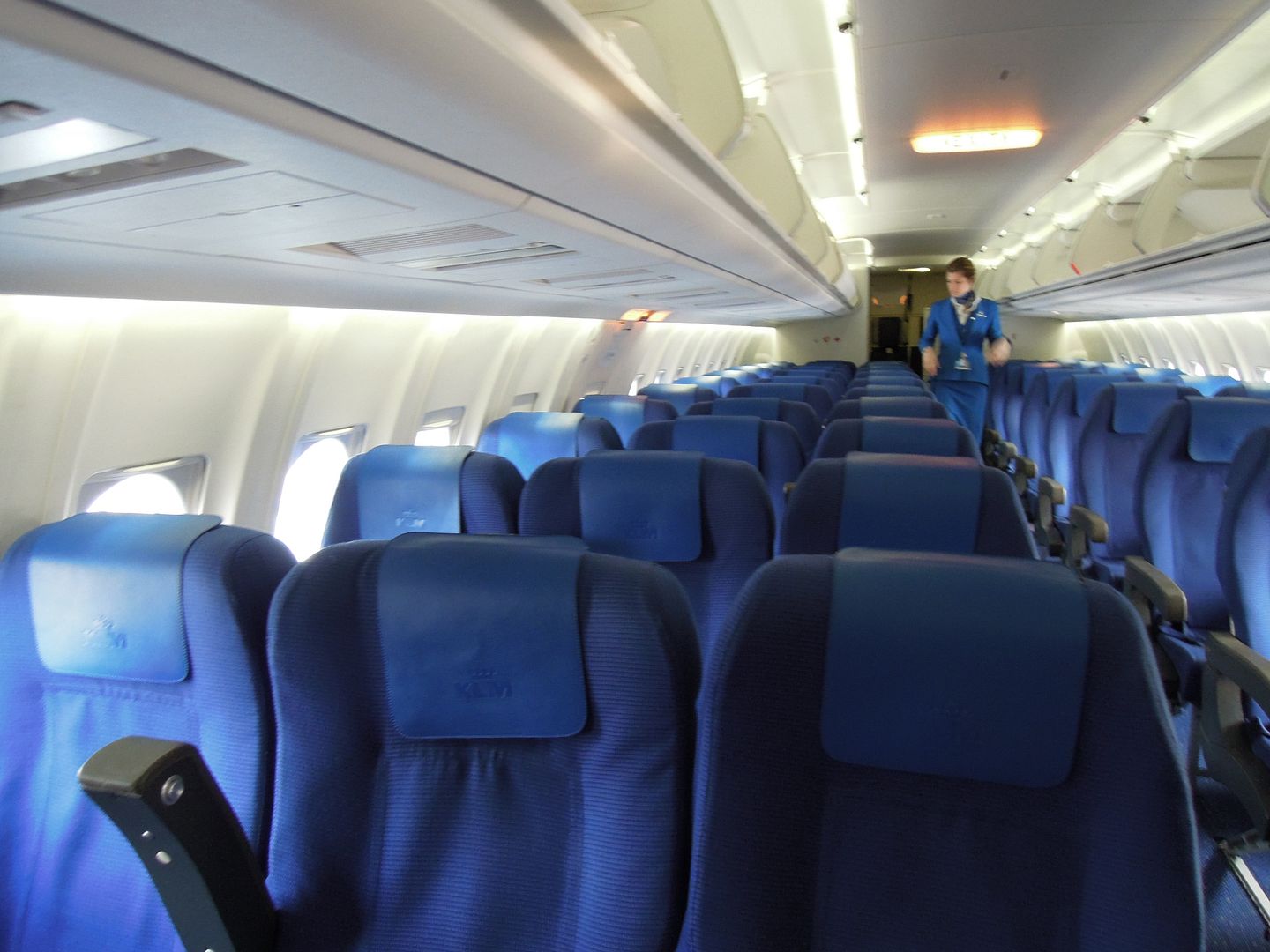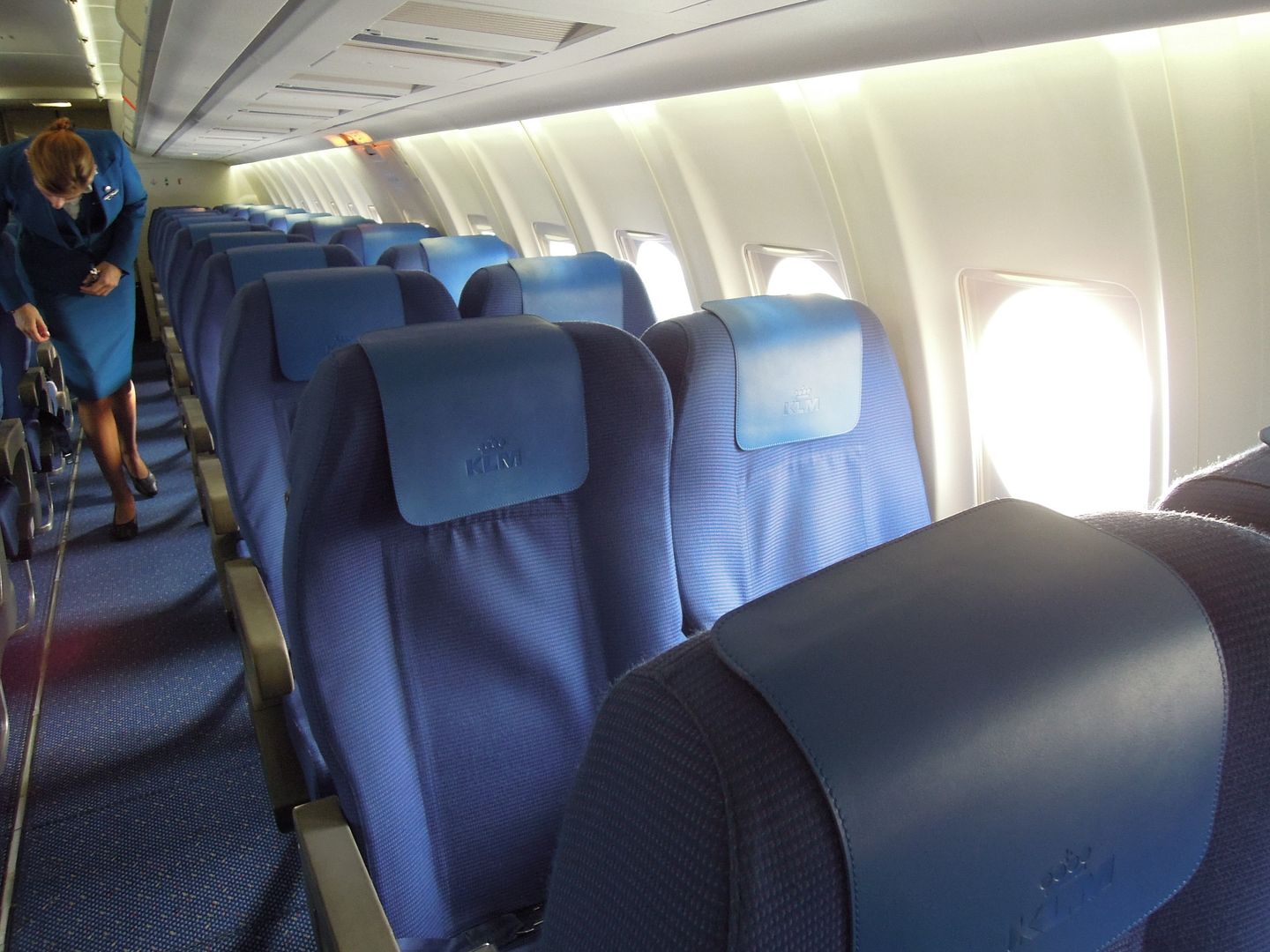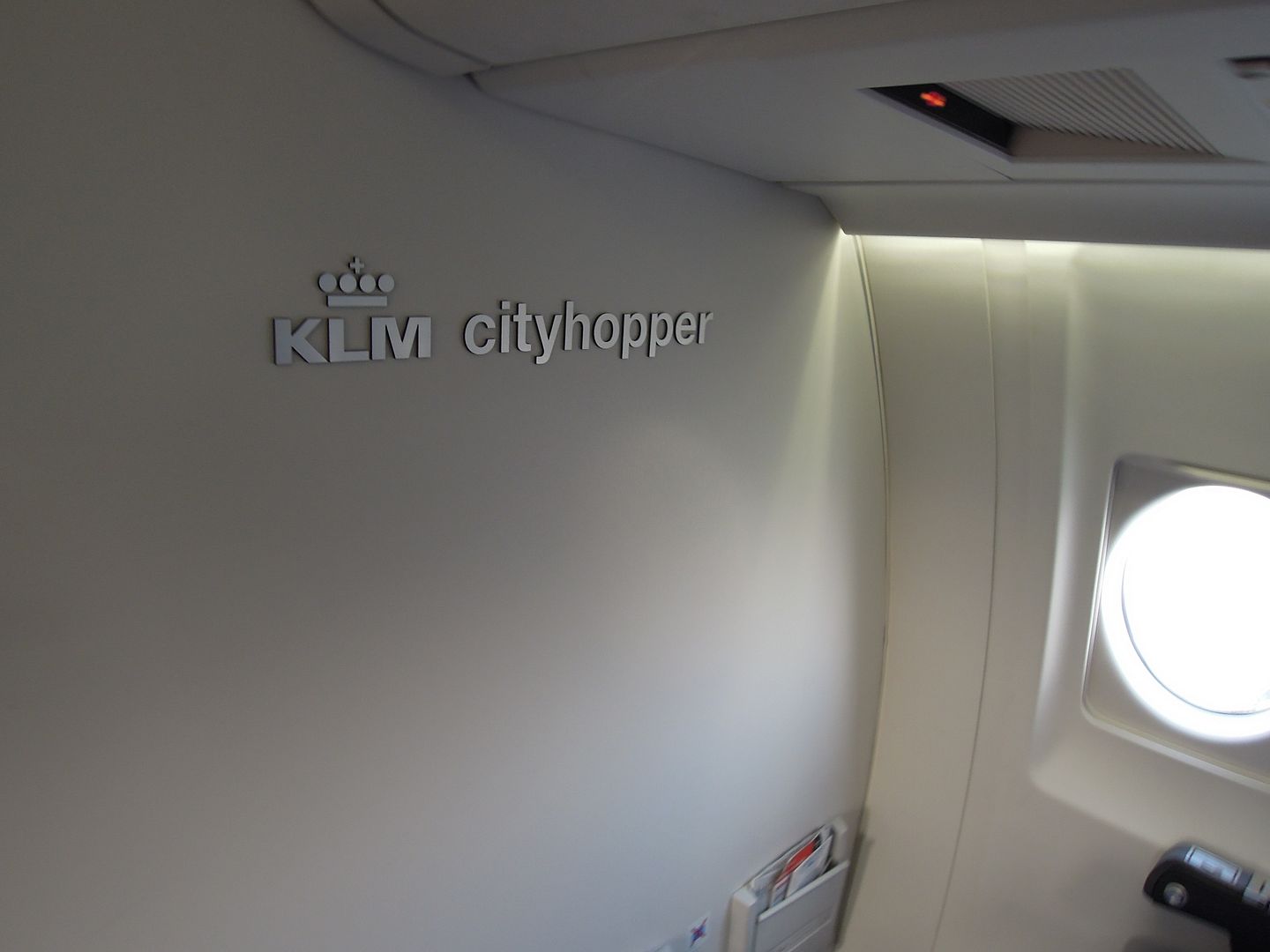 Then travelled to the terminal by bus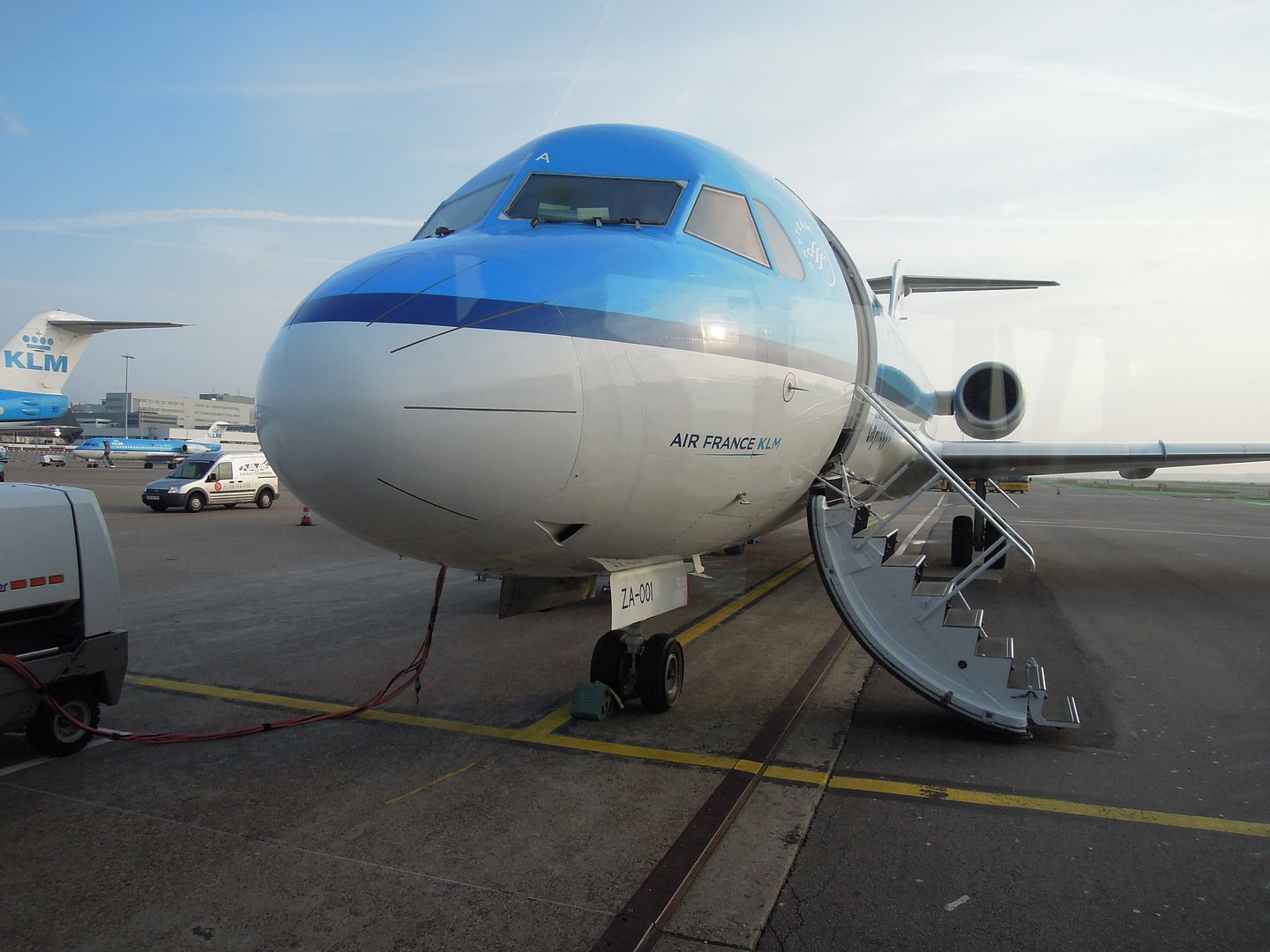 Passport control was quick and so was the waiting time at the baggage belt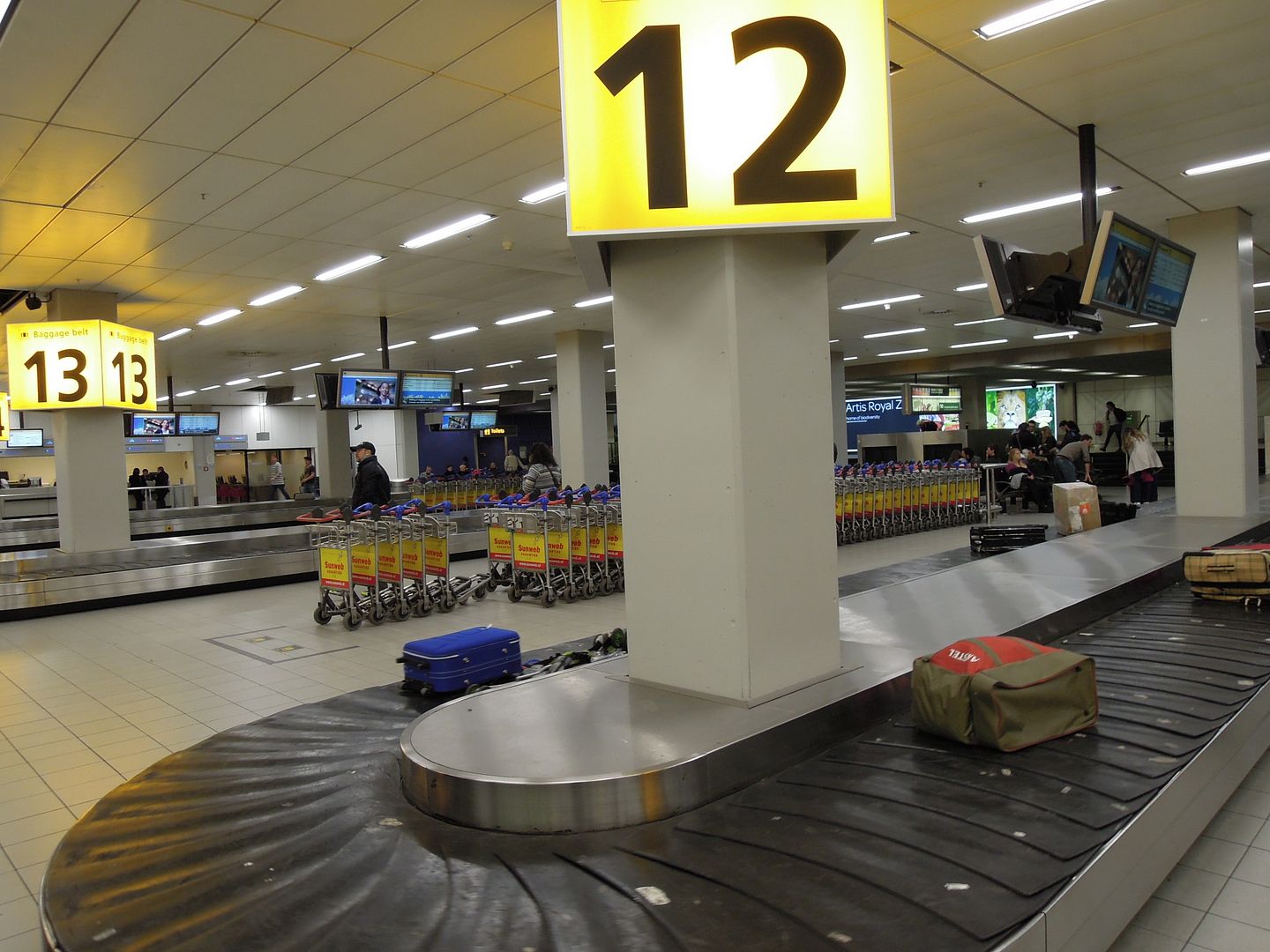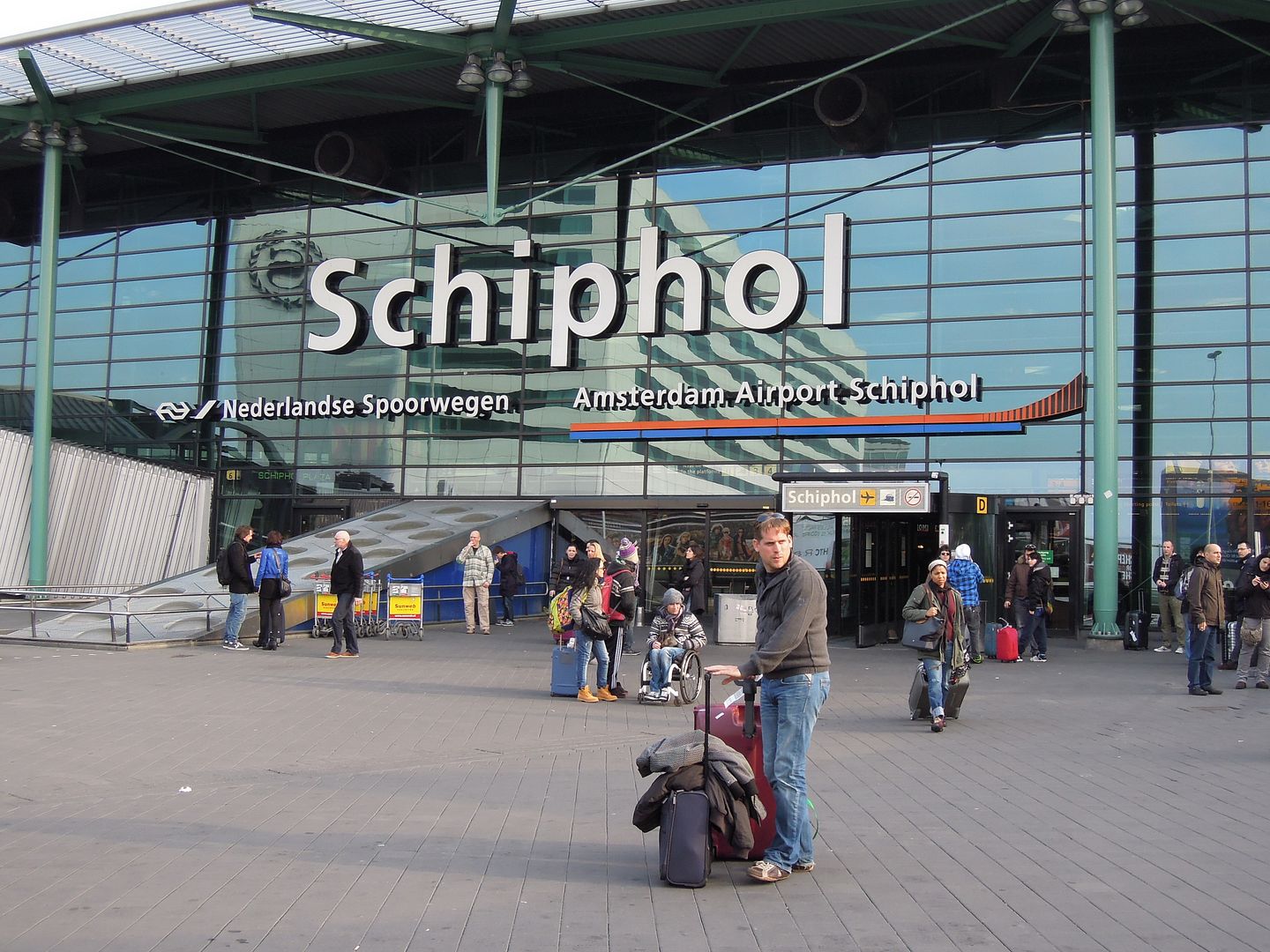 Then I was taxied to the hotel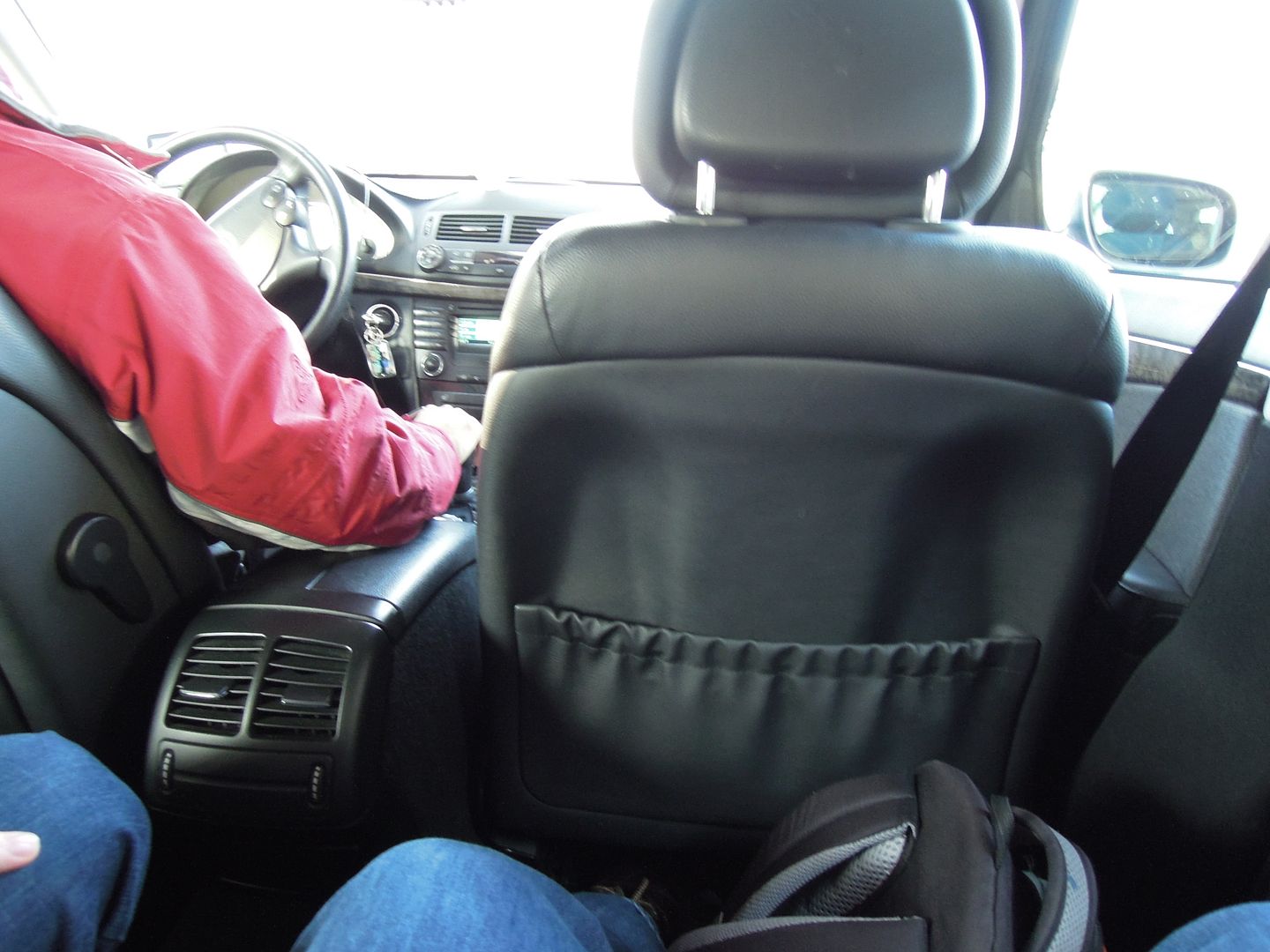 I was surprised that our hotel room was already prepared given that we arrived at the hotel around 9:30am.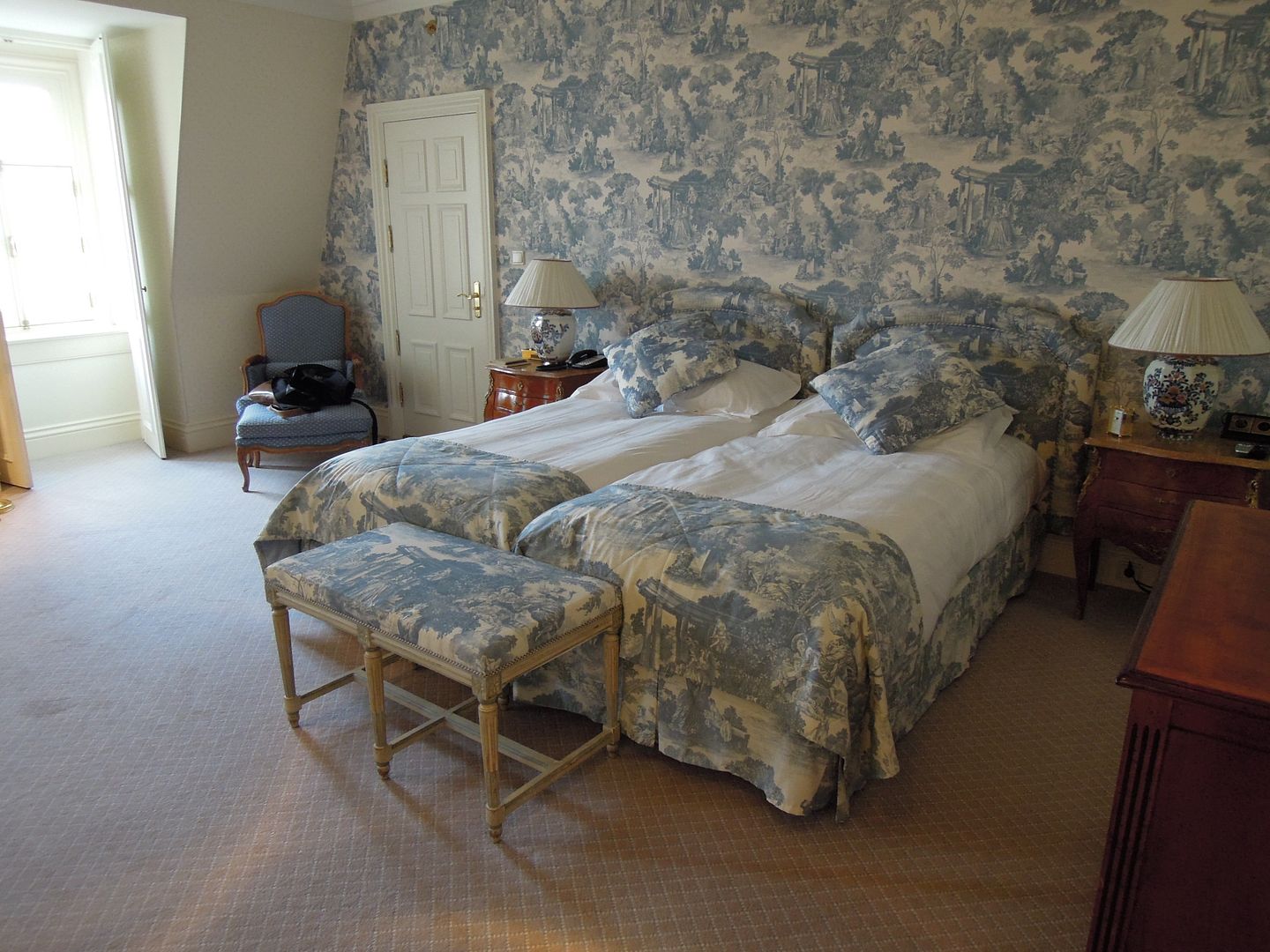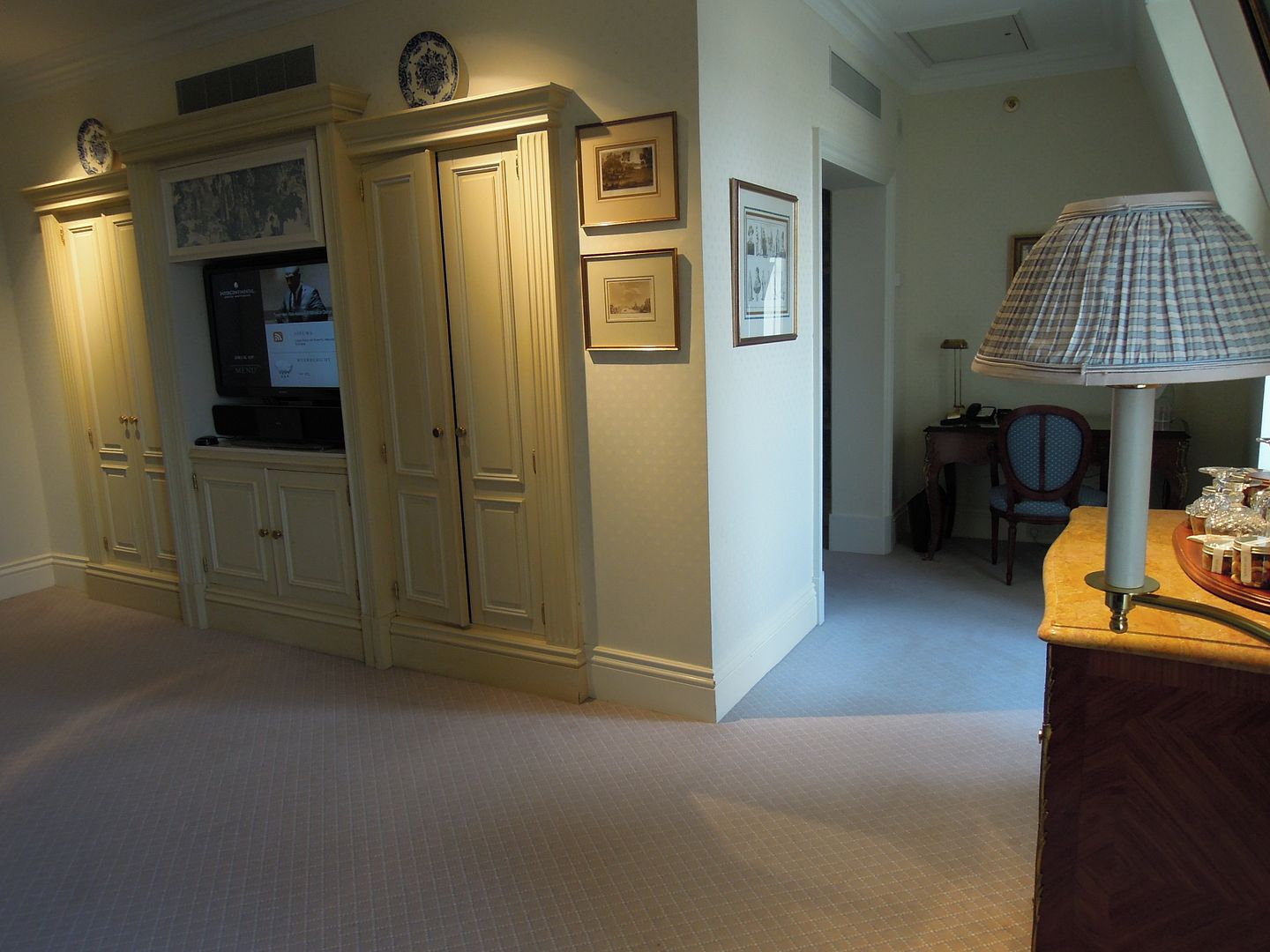 View of the Amstel from my hotel window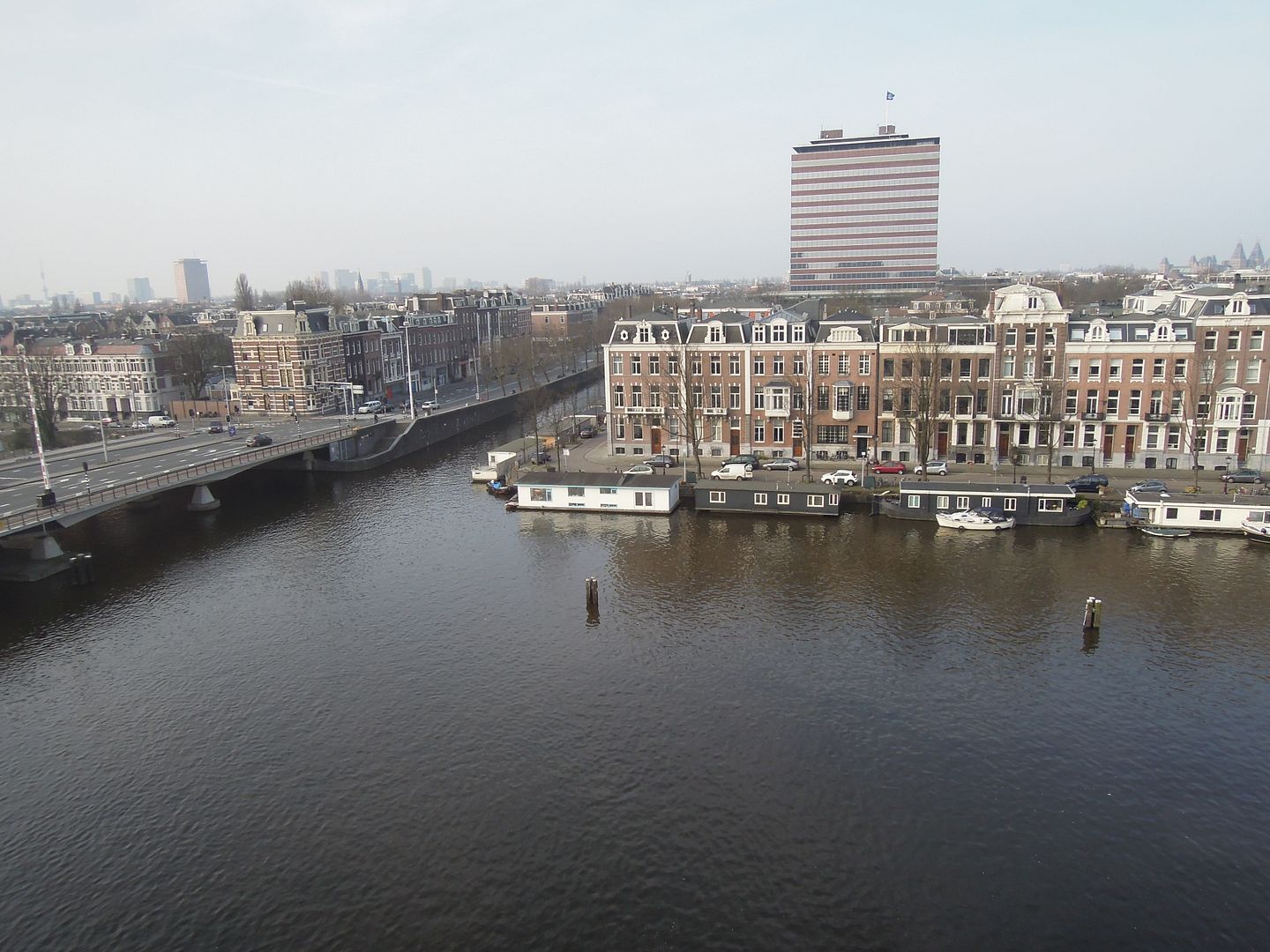 Some pictures taken during my visit to Amsterdam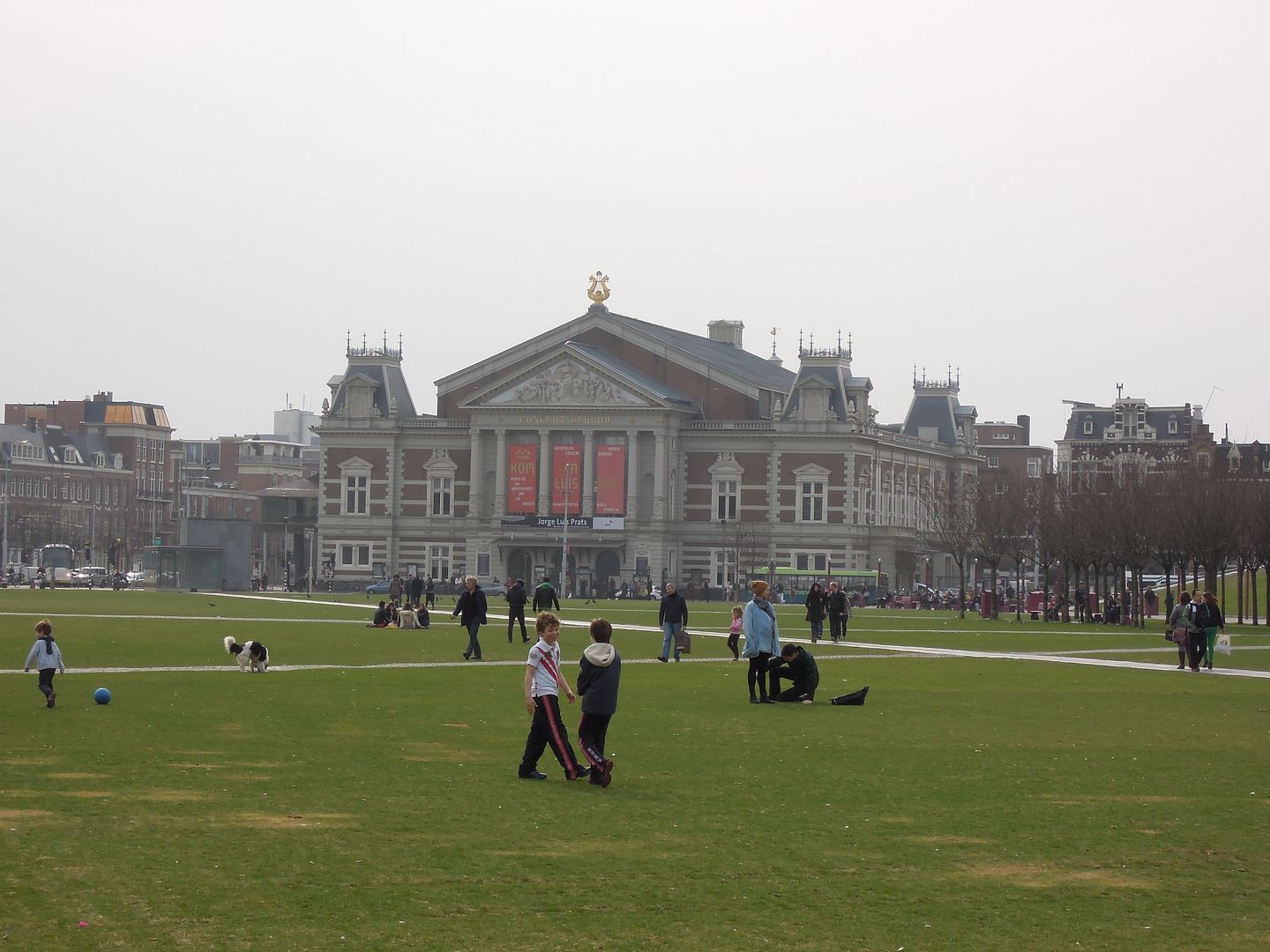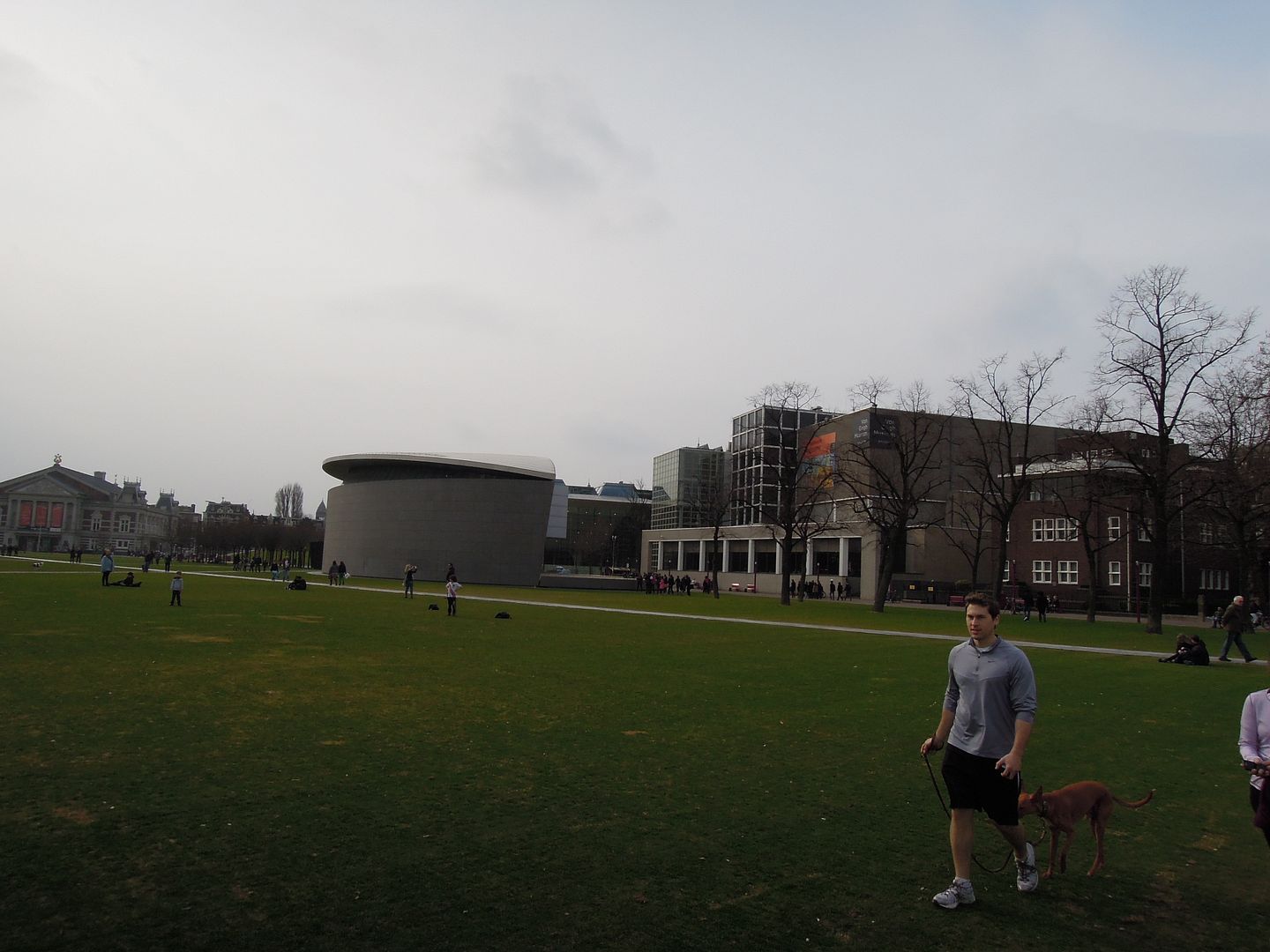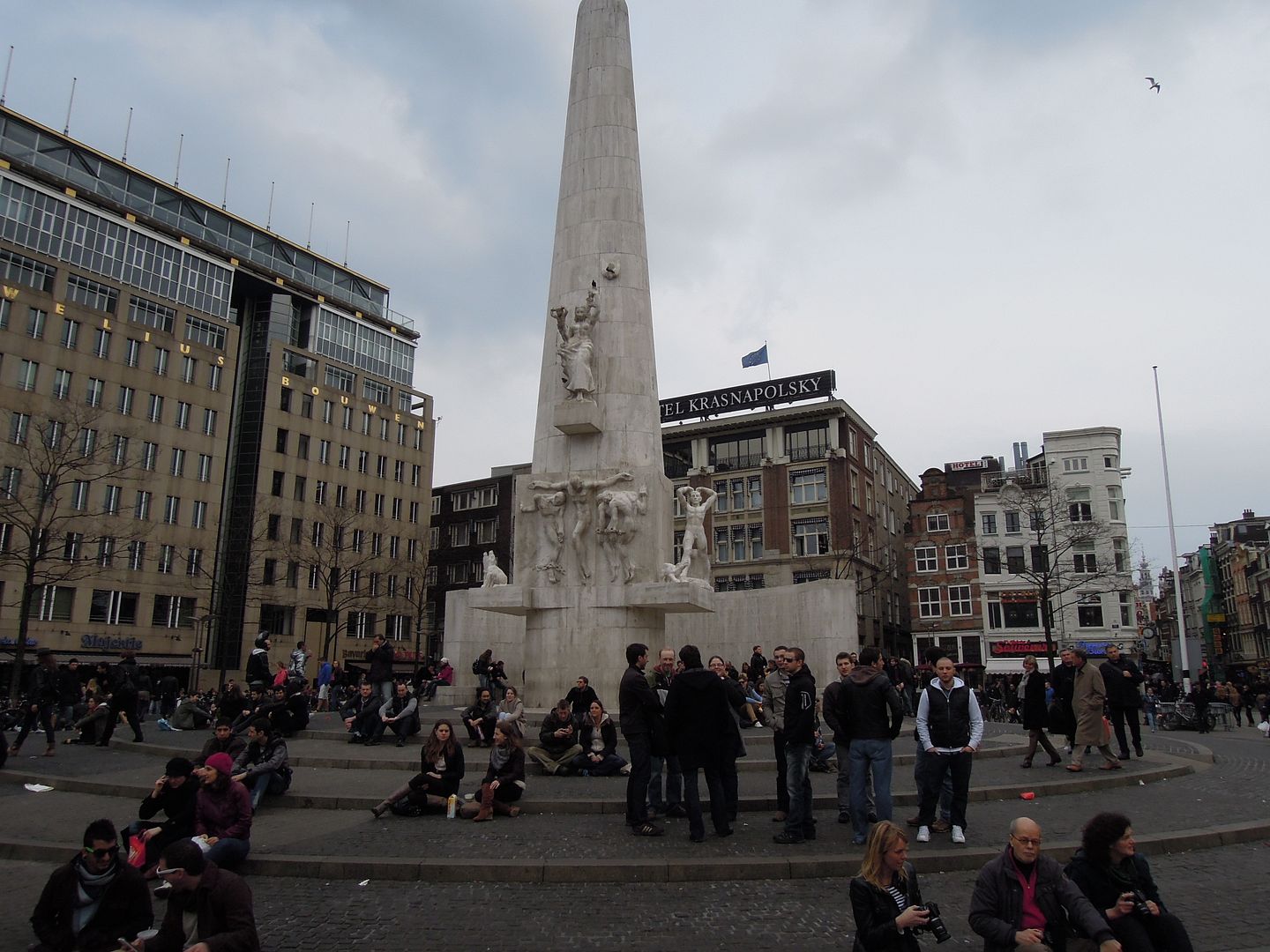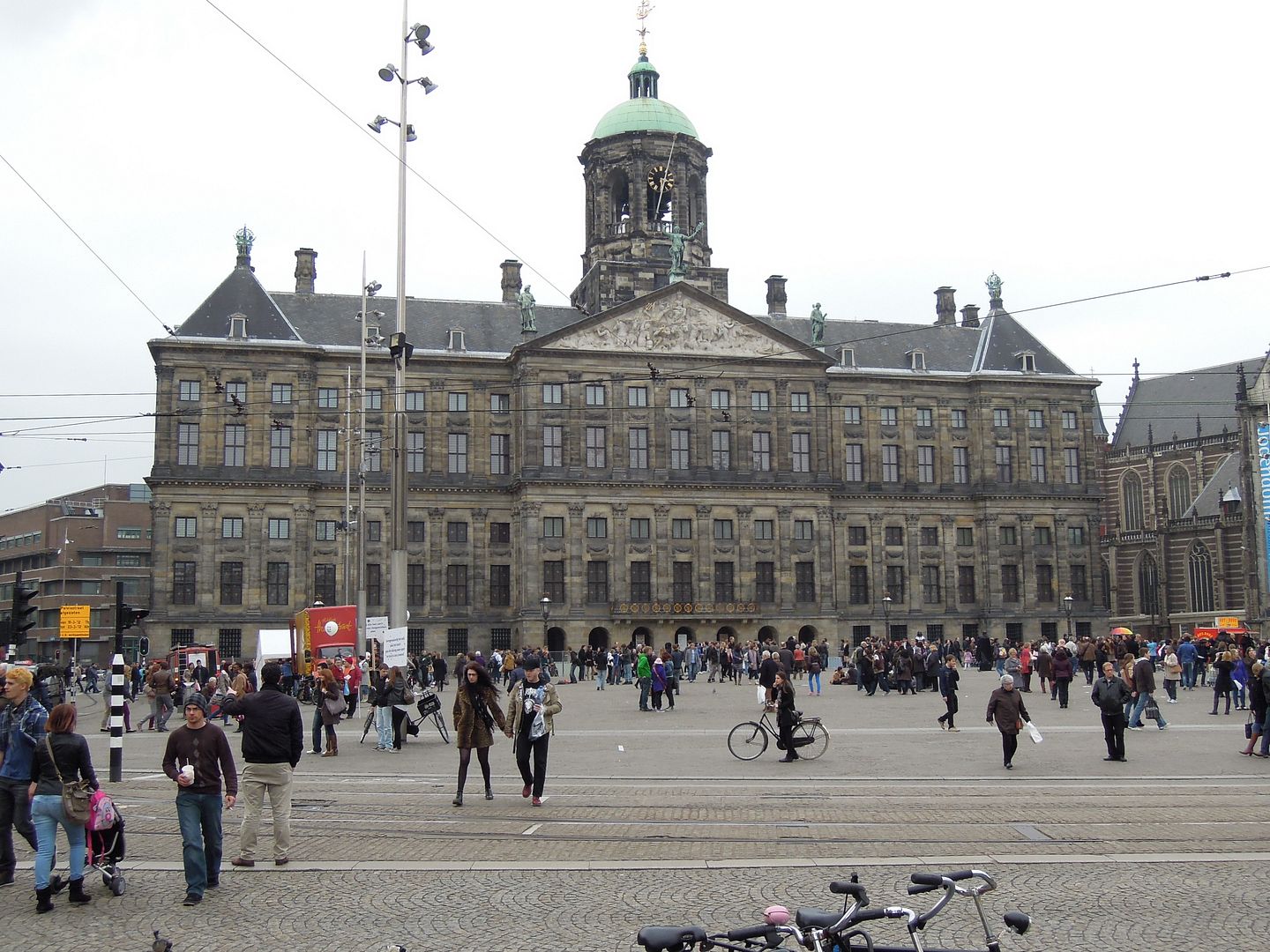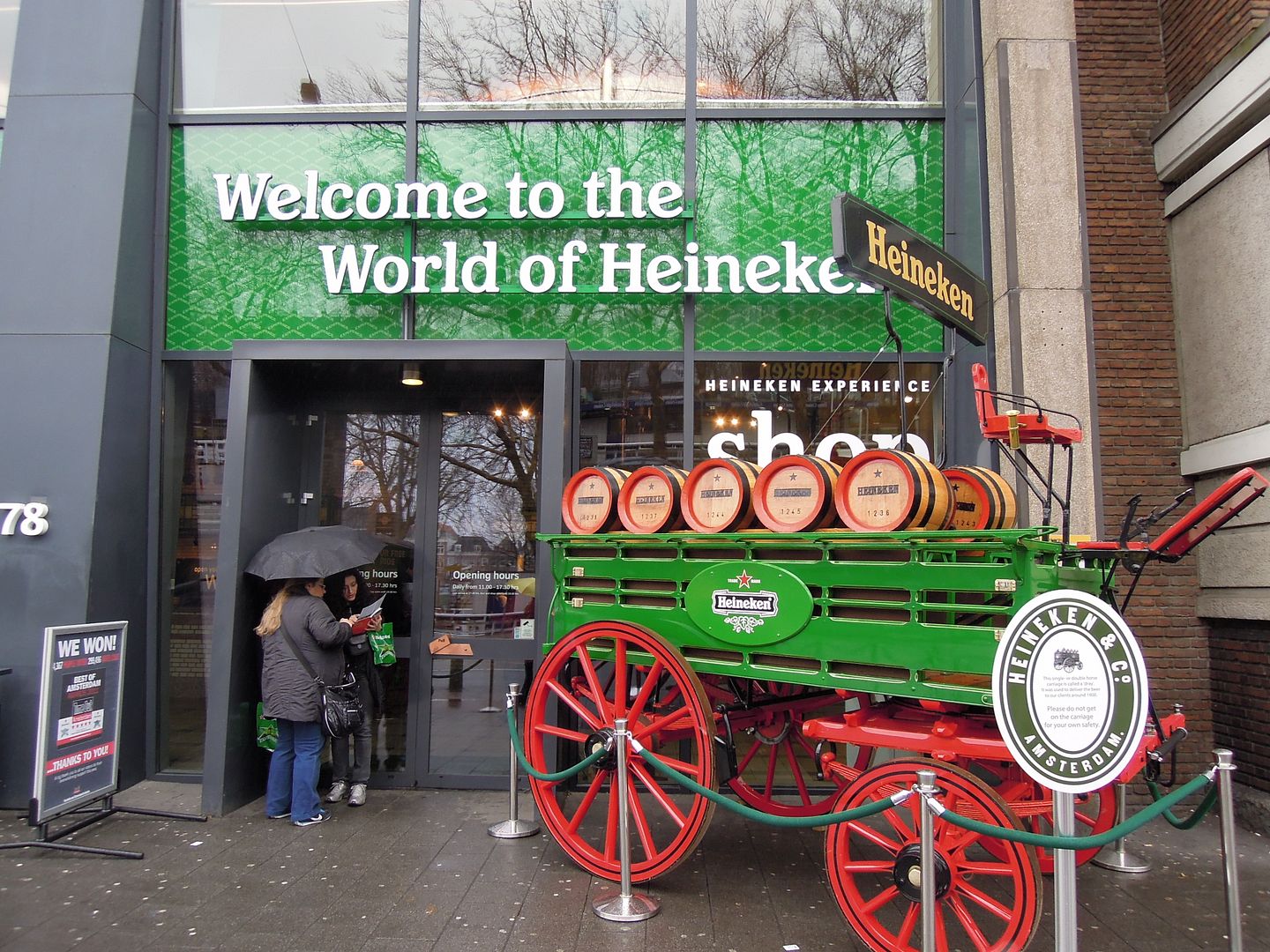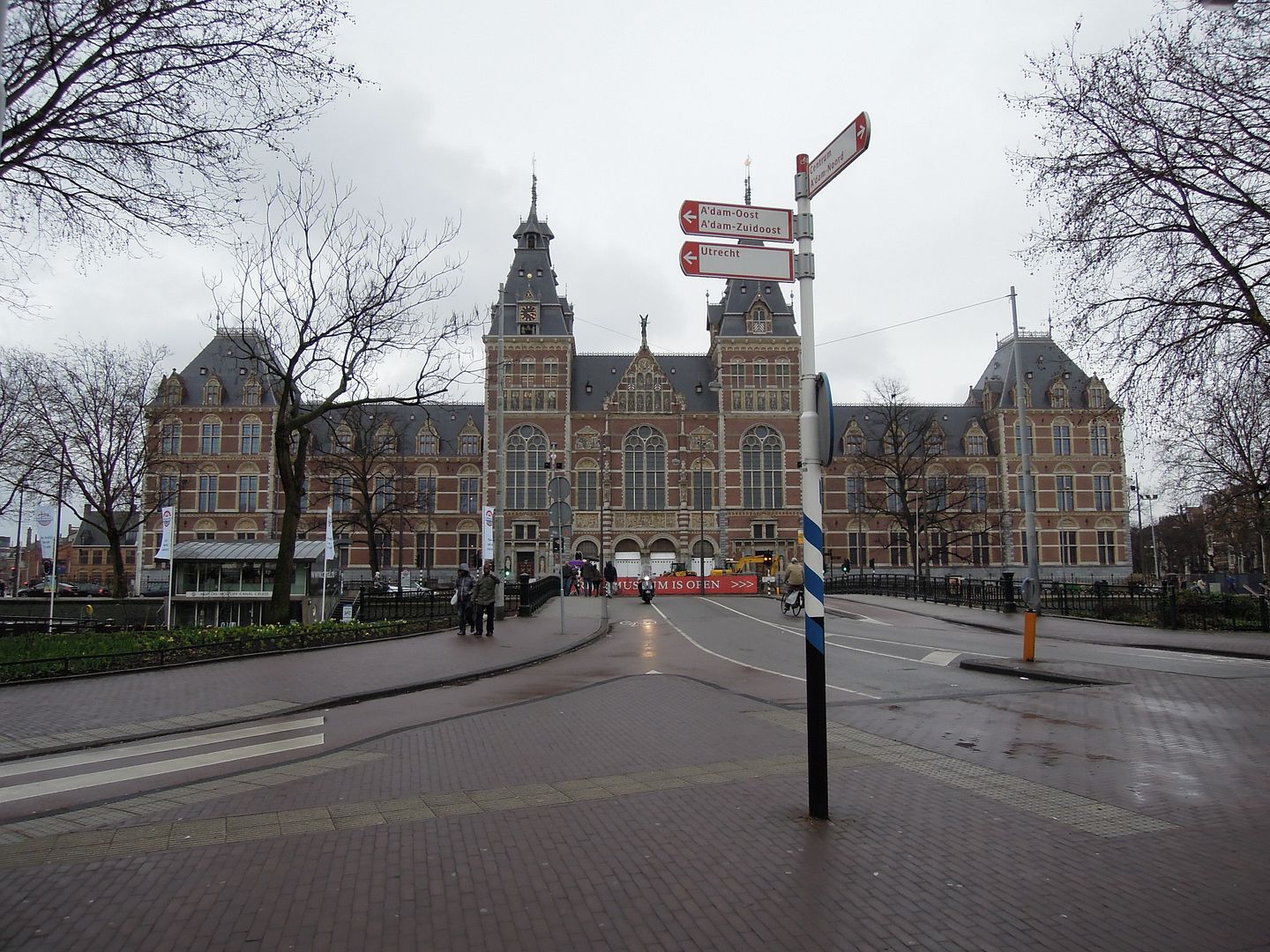 Some pictures of the food
Pea soup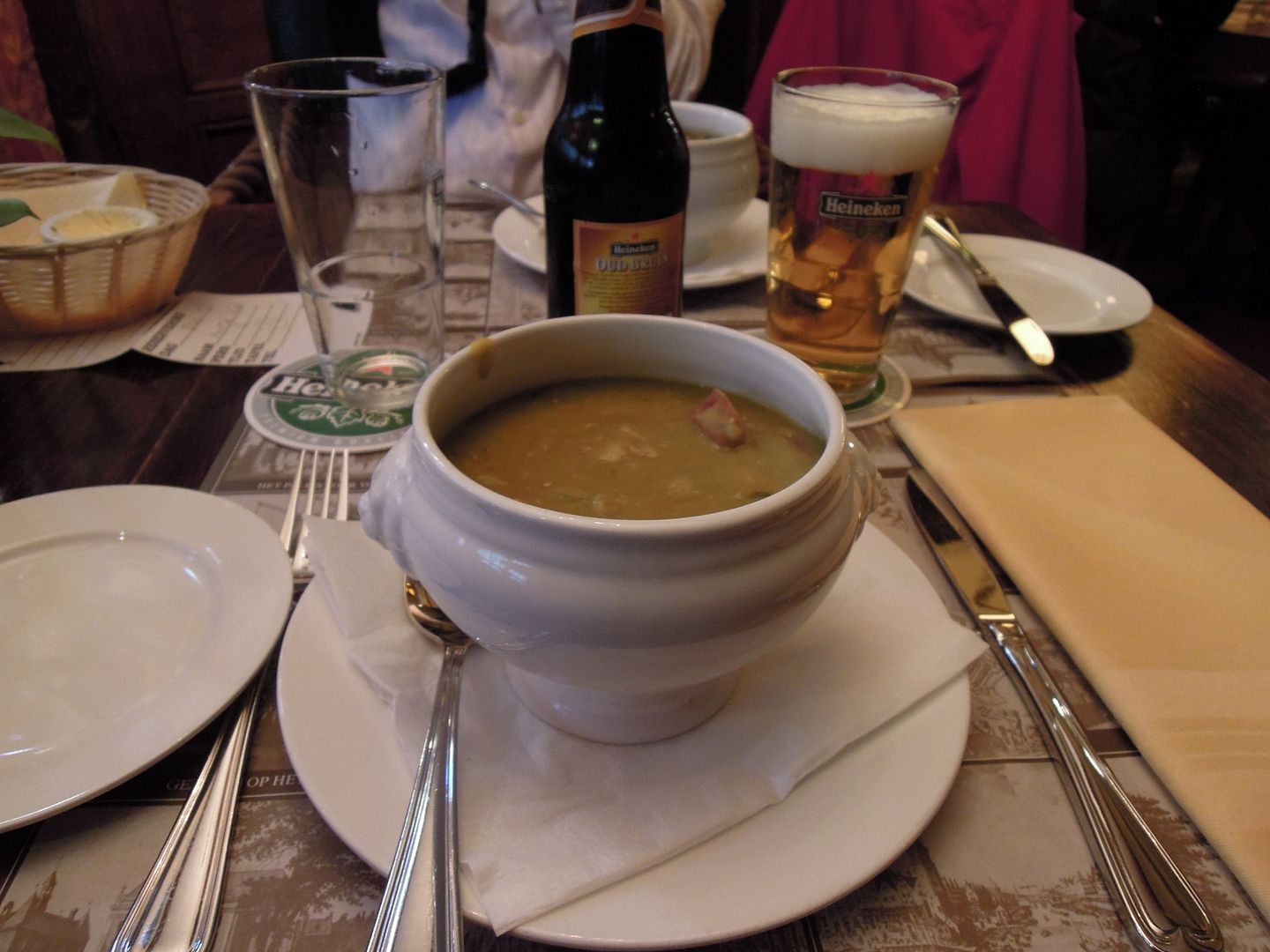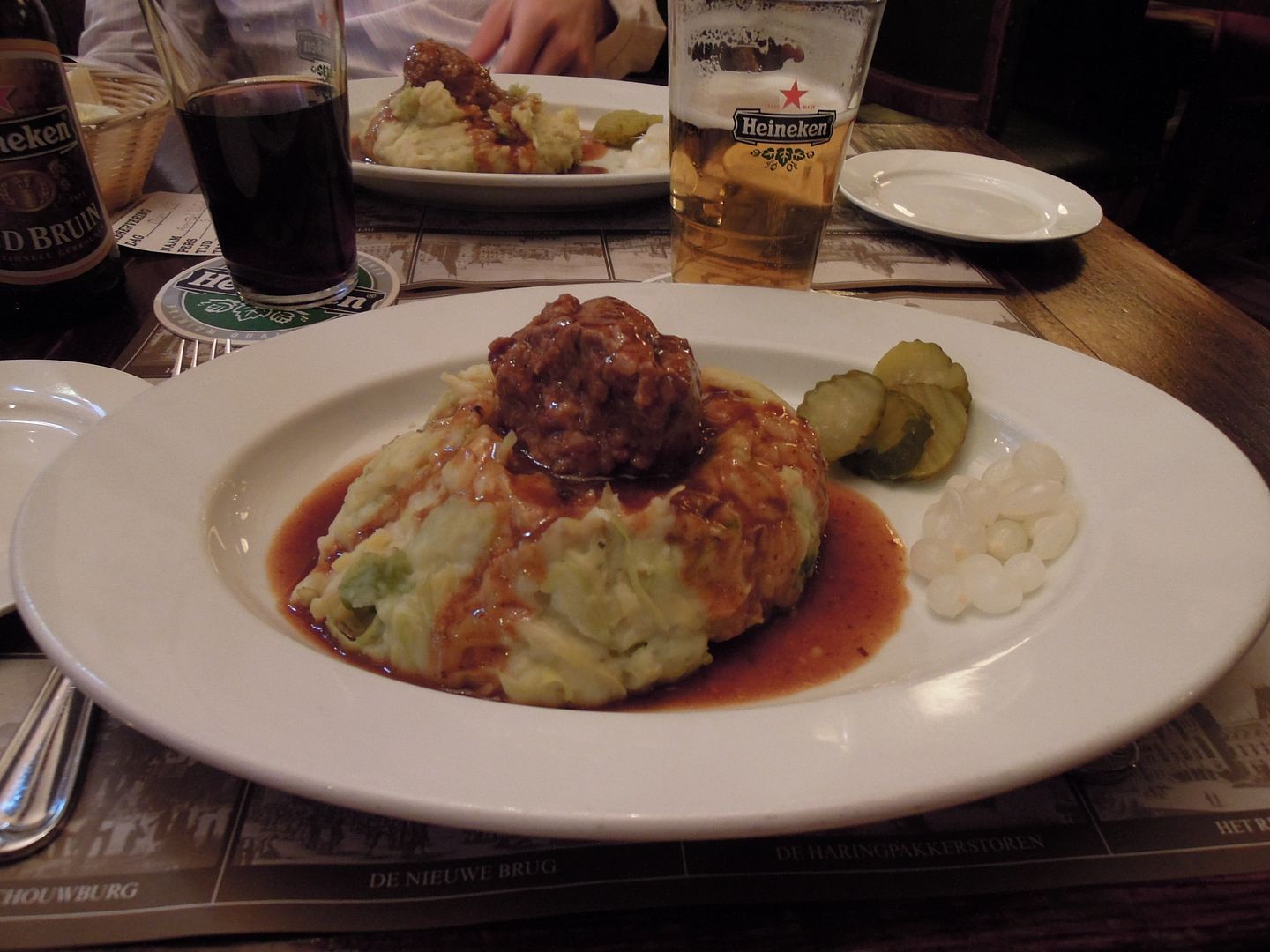 Here is the detail for the return flight.
Date: 18 March 2012
Airline: KLM
Flight: KL1057
Route: AMS-BRS
Aircraft: Fokker 70
Registration PH-KZR
Class: Economy
From hotel, I travelled to the airport by Metro to Central station and by train to the airport.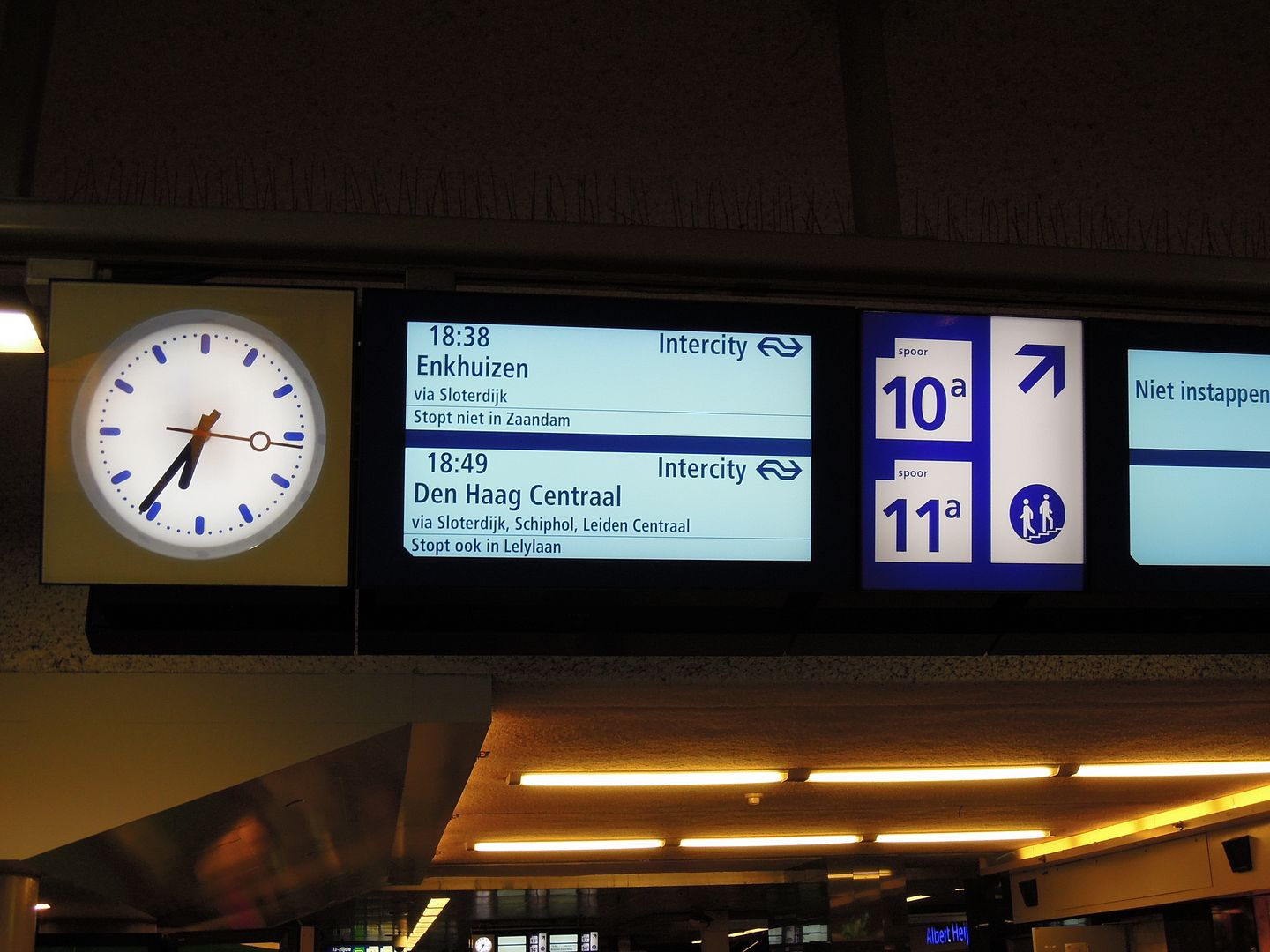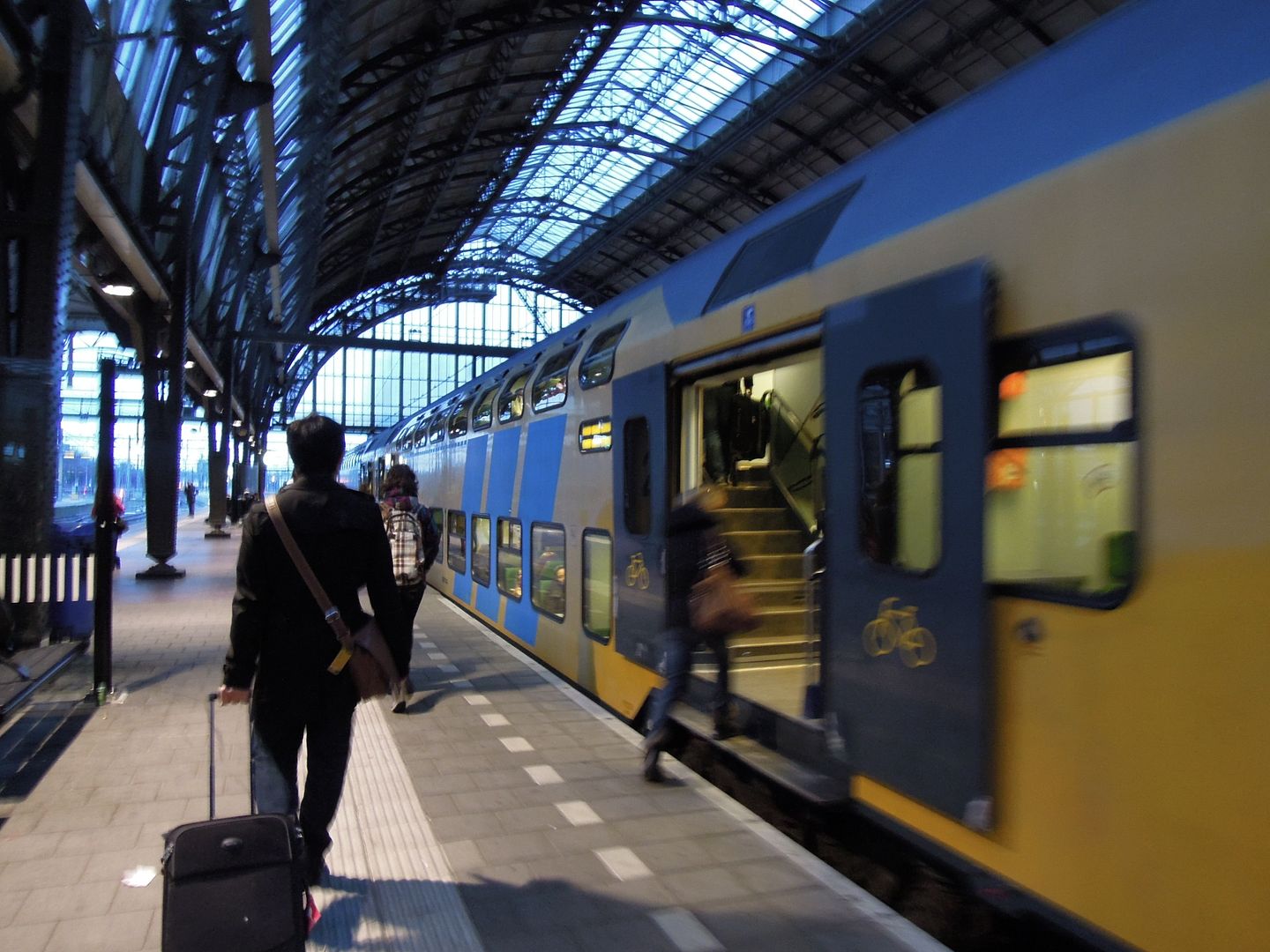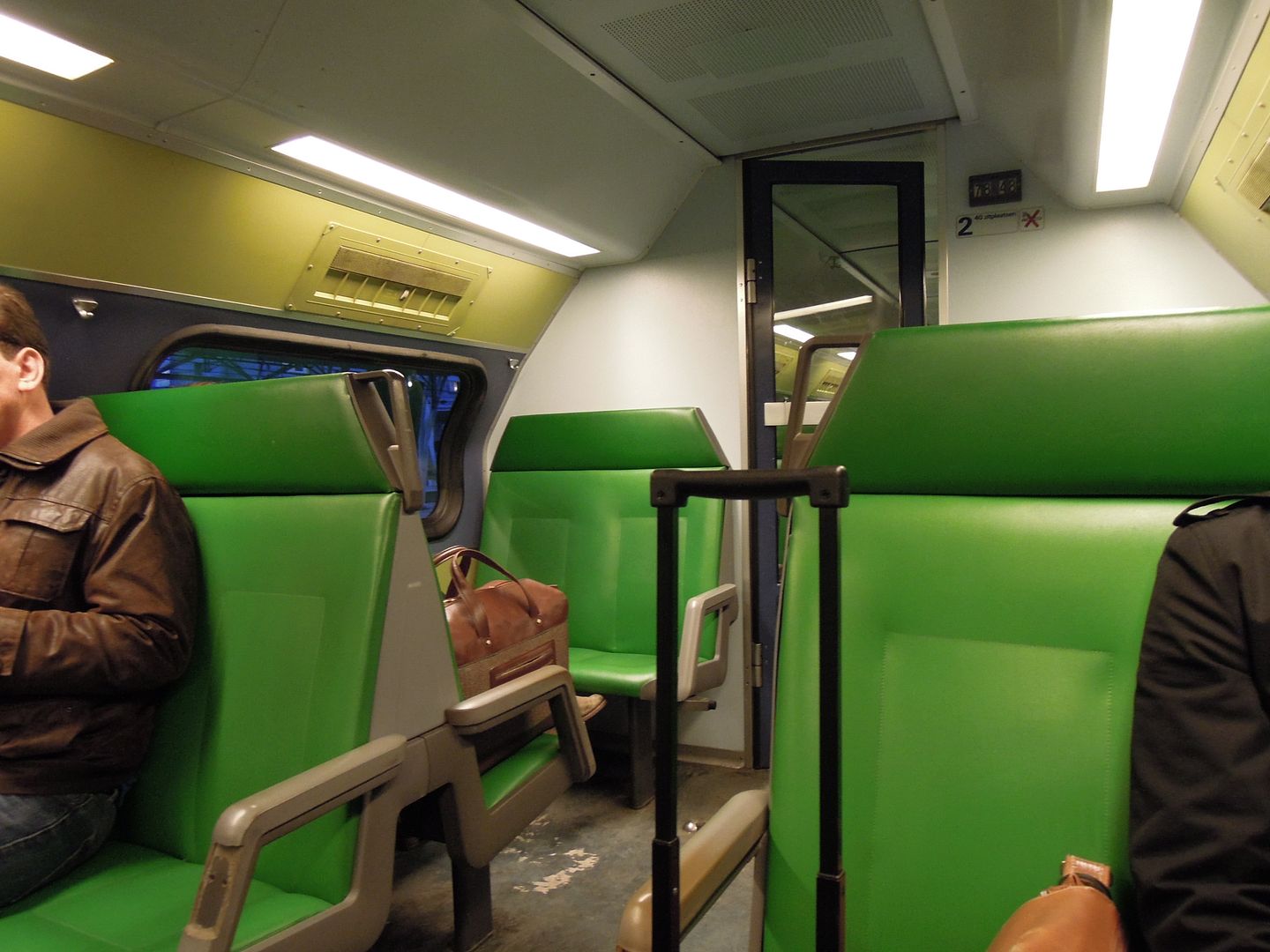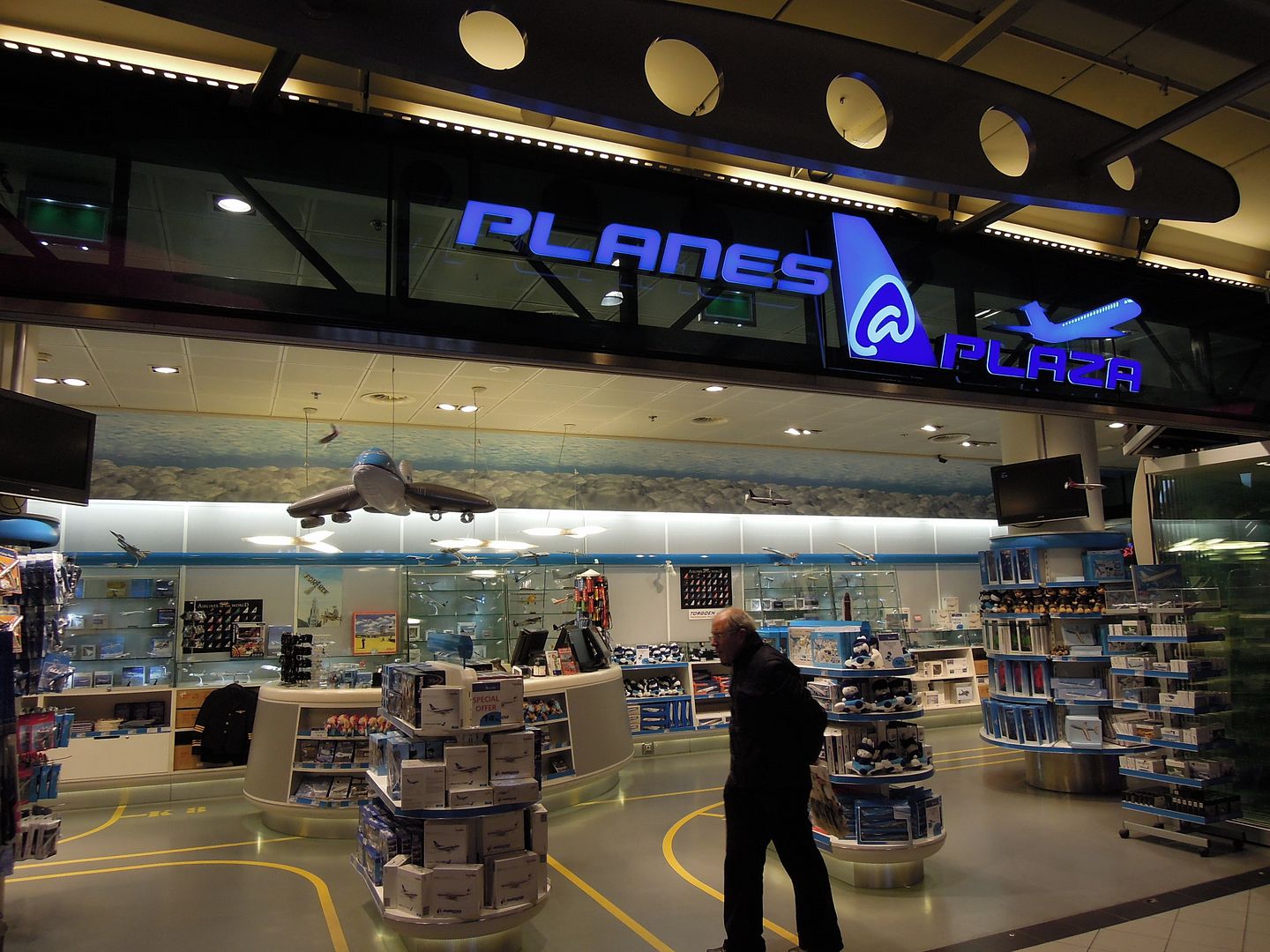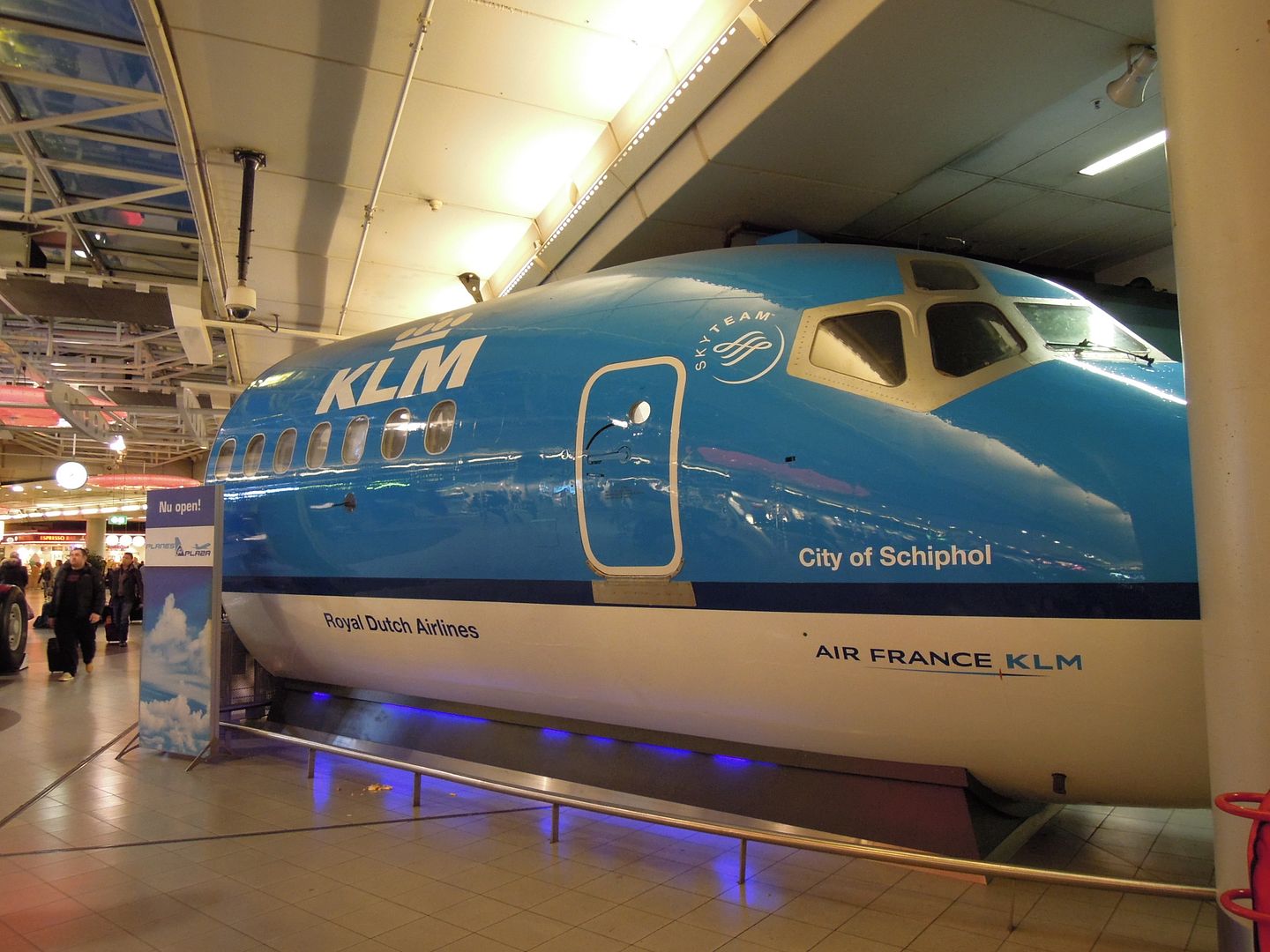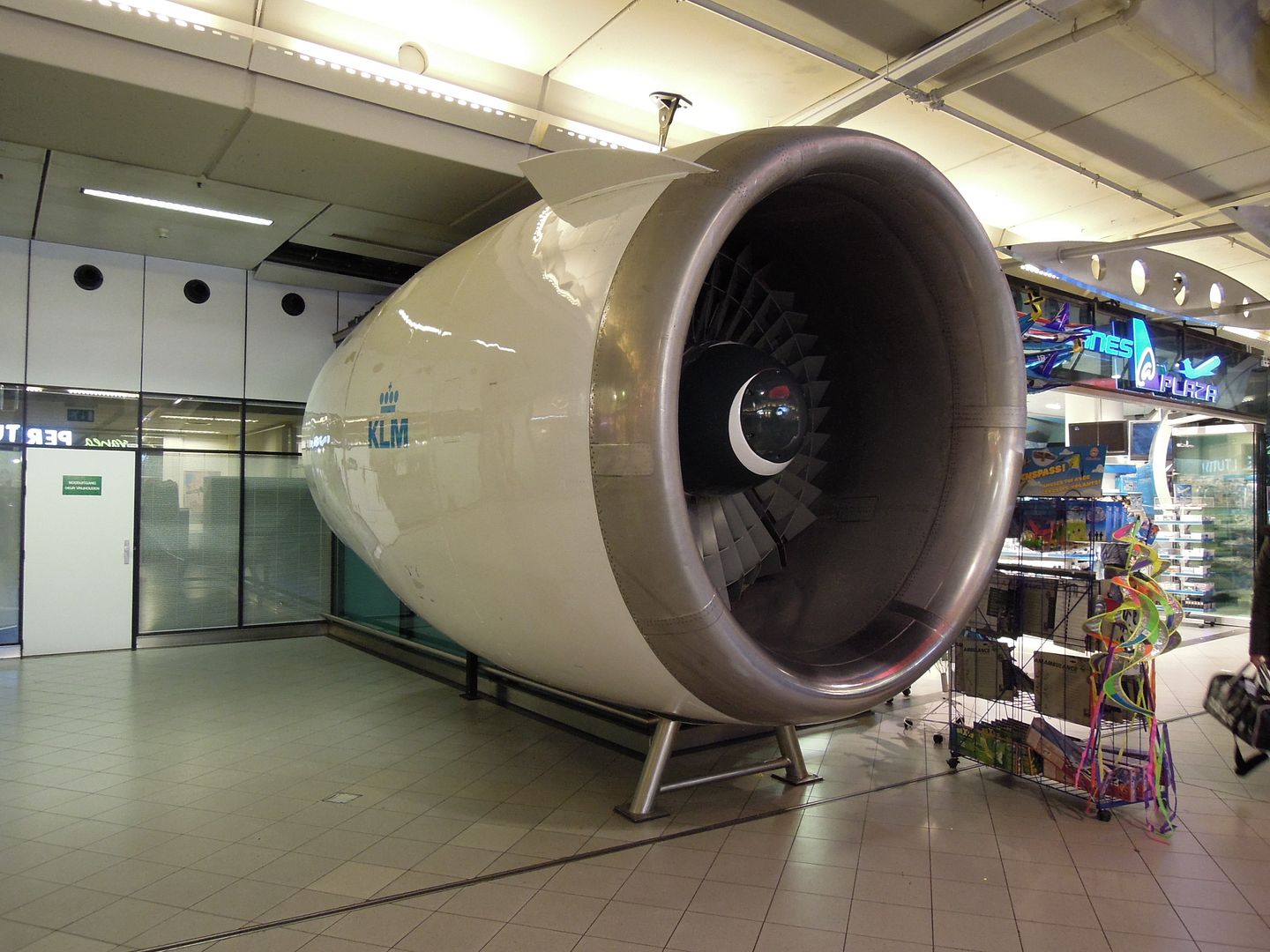 Airport is quite busy this time (around 7:20pm)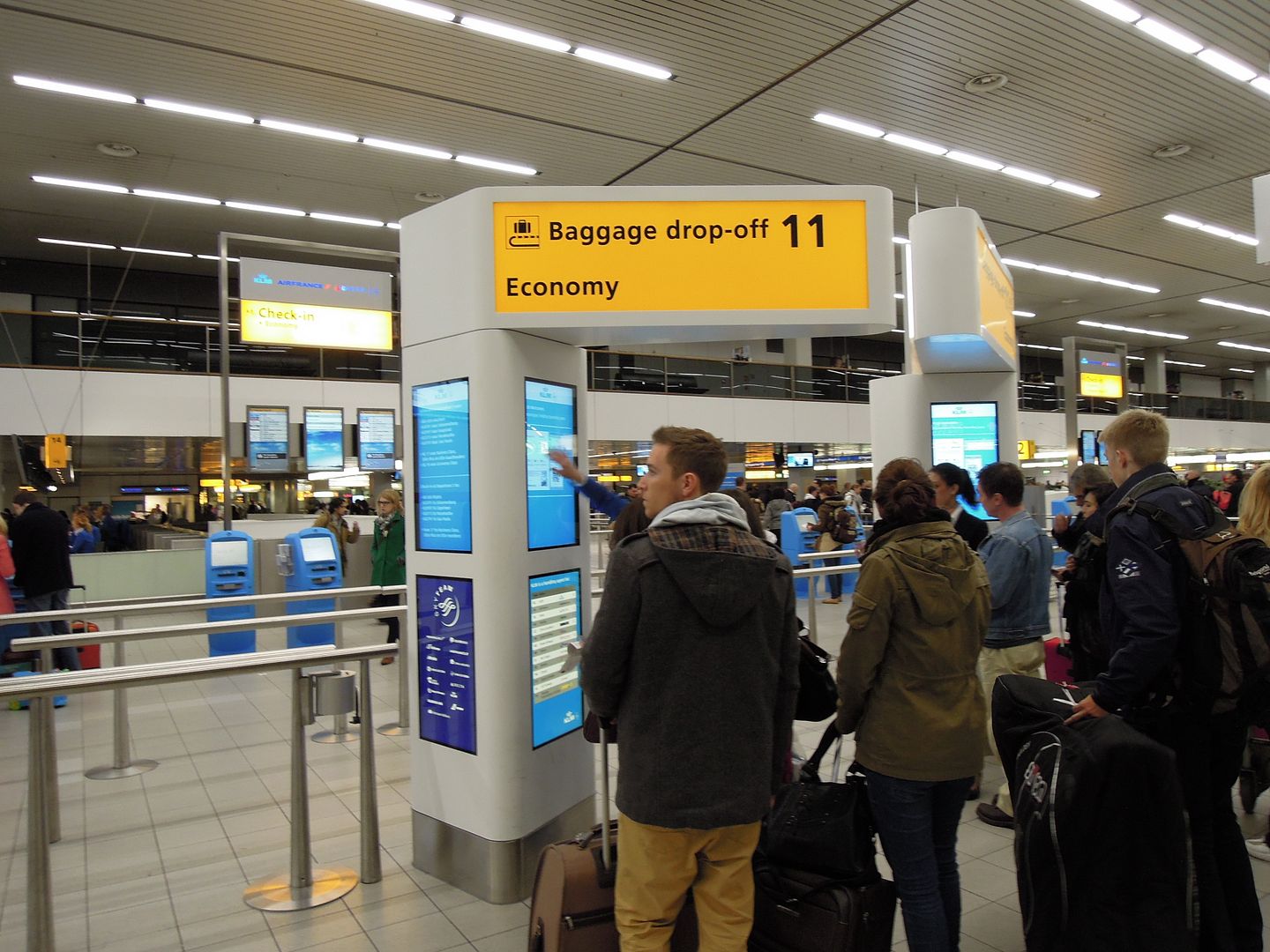 Check-in and baggage drop off were done using machines. I asked KLM staff that I had problems with entering my Flying Blue membership in my flight and asked for help. Then I was told to contact the service counter who helped me with the request and also checked my baggage. Didn't get to use the baggage drop off machine.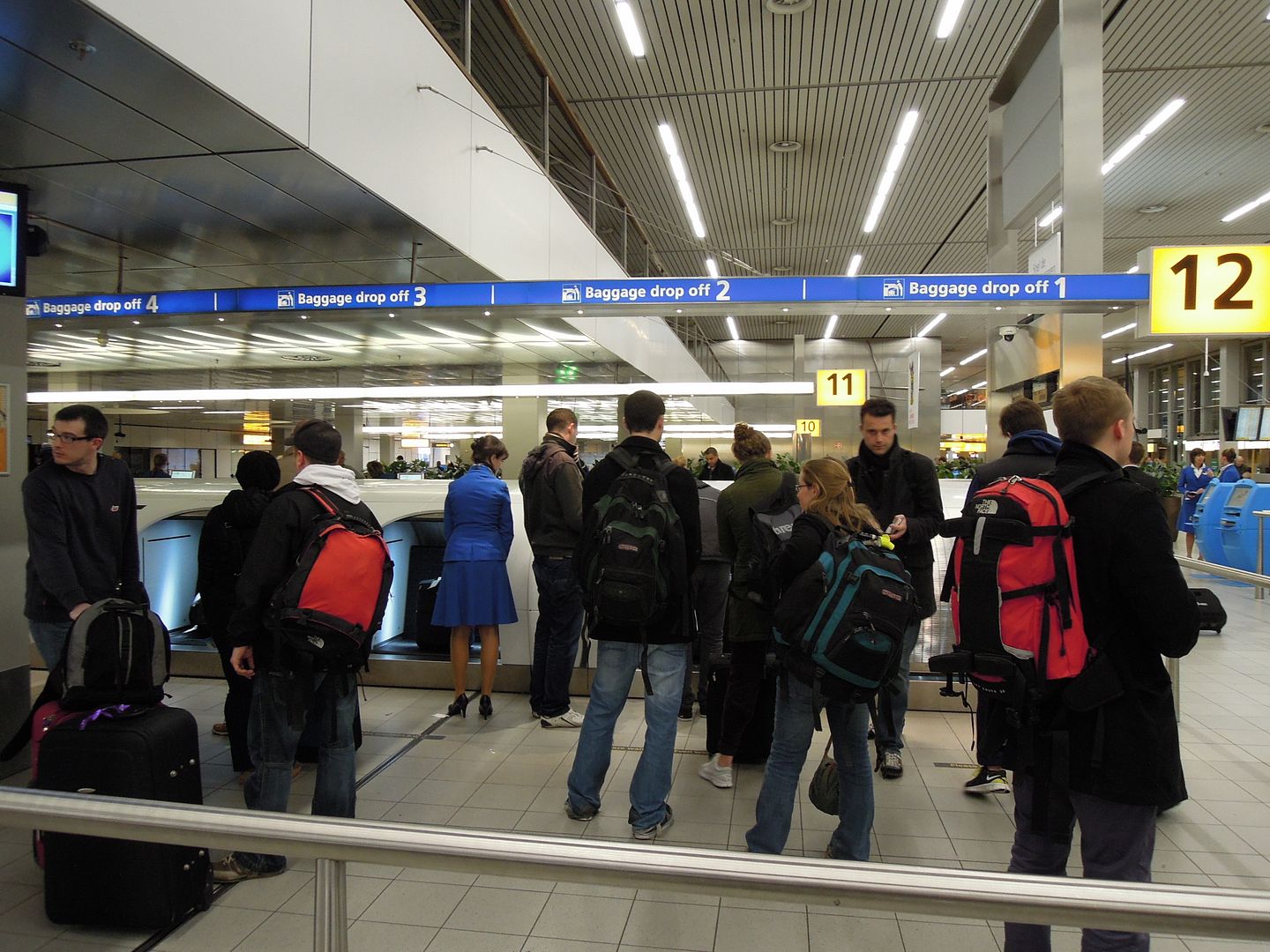 Passport control took around 5 minutes. Departure hall after passport check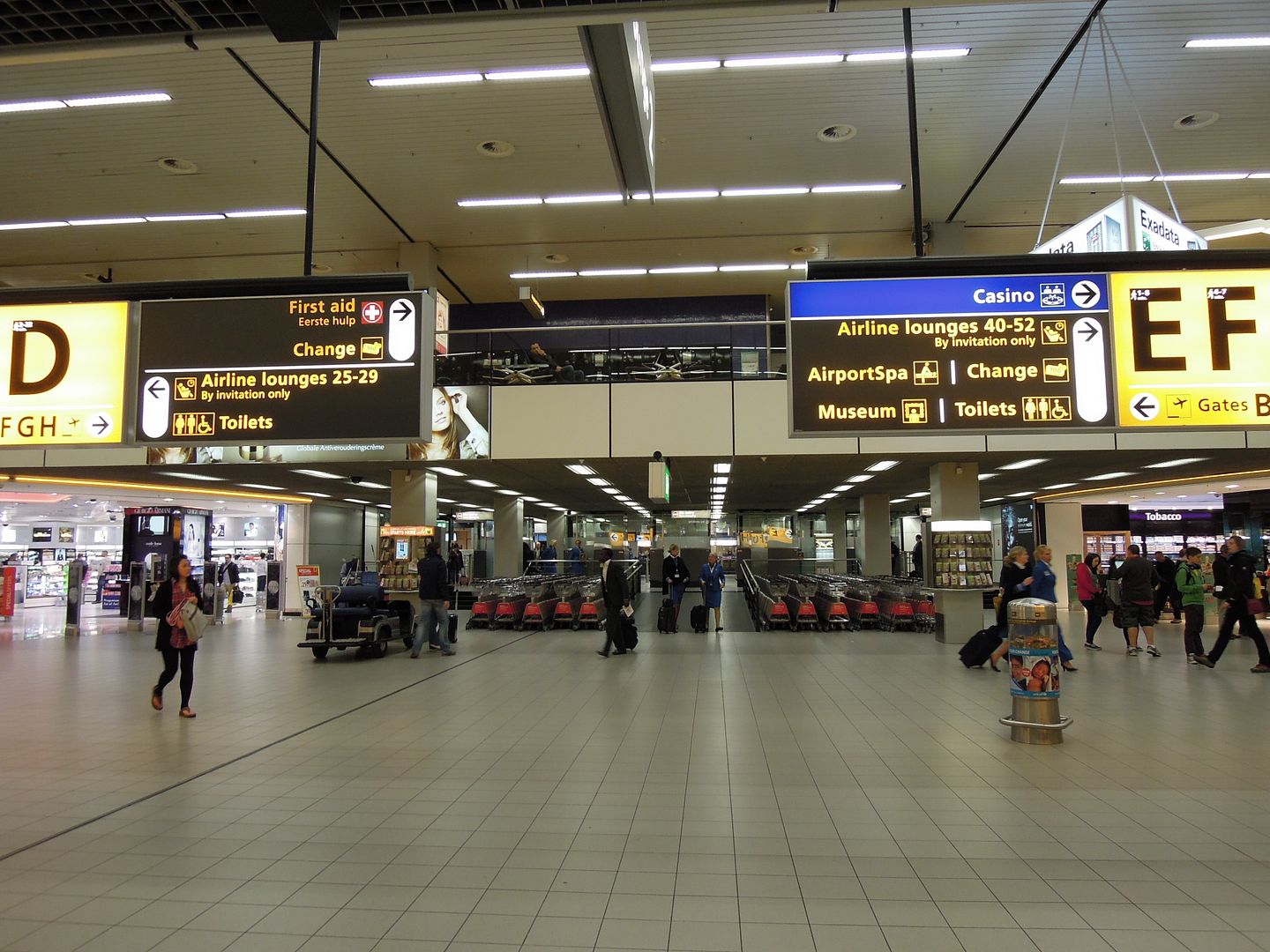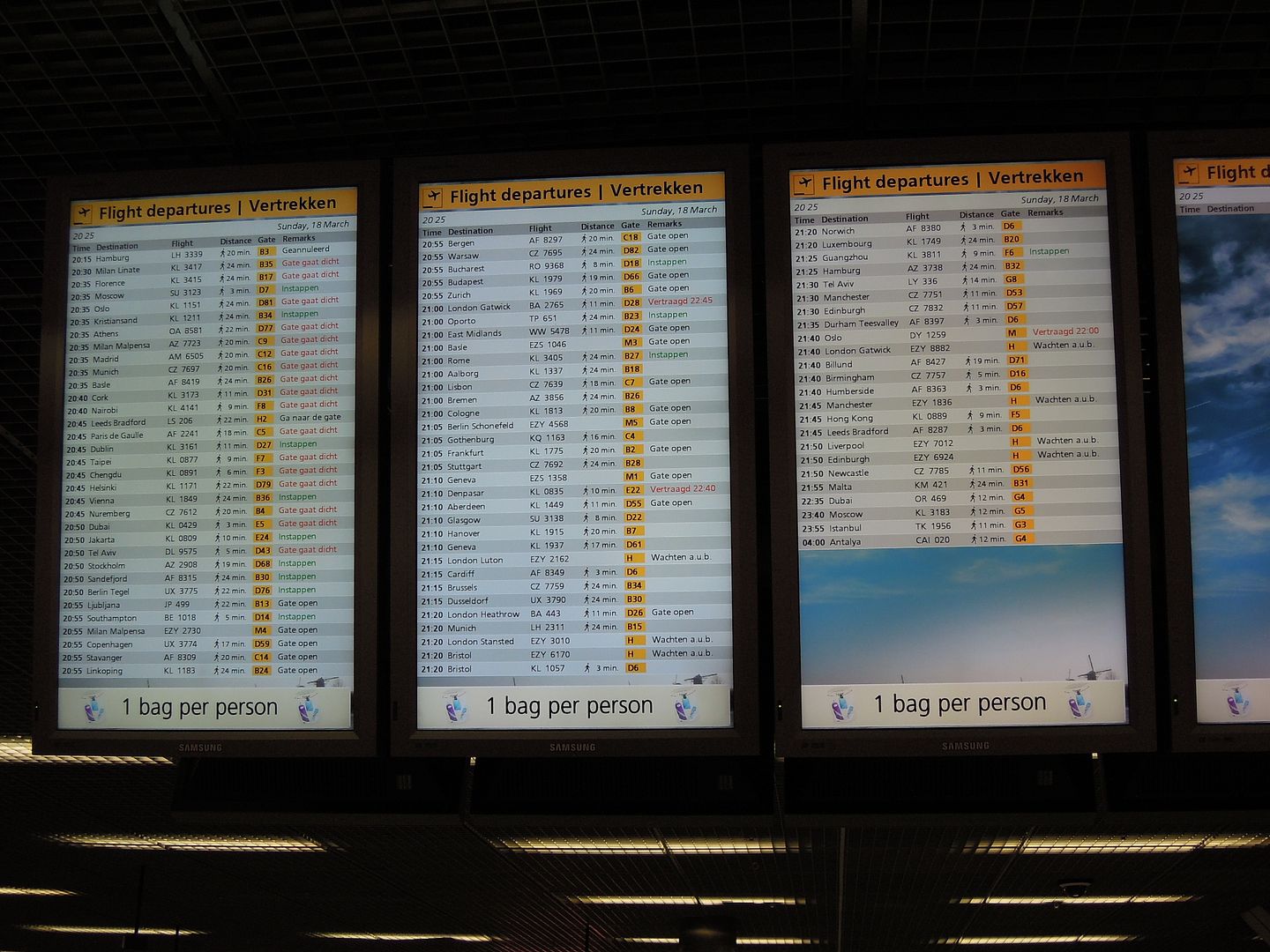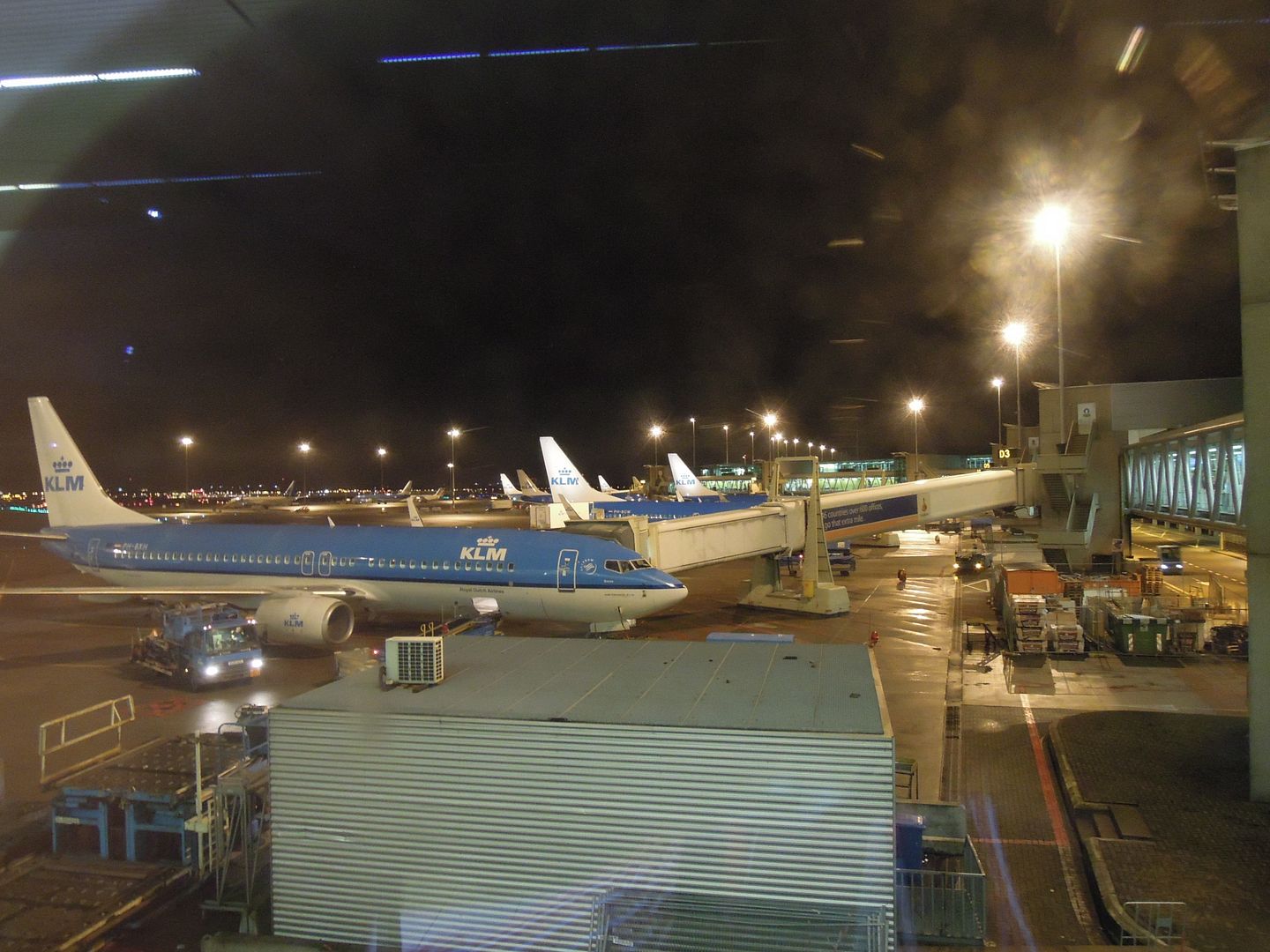 My sibling's BA flight to London Gatwick was delayed for 1:45 hours, so he go a 6.50 EUR food voucher for it, which we went to a noodle bar and used it there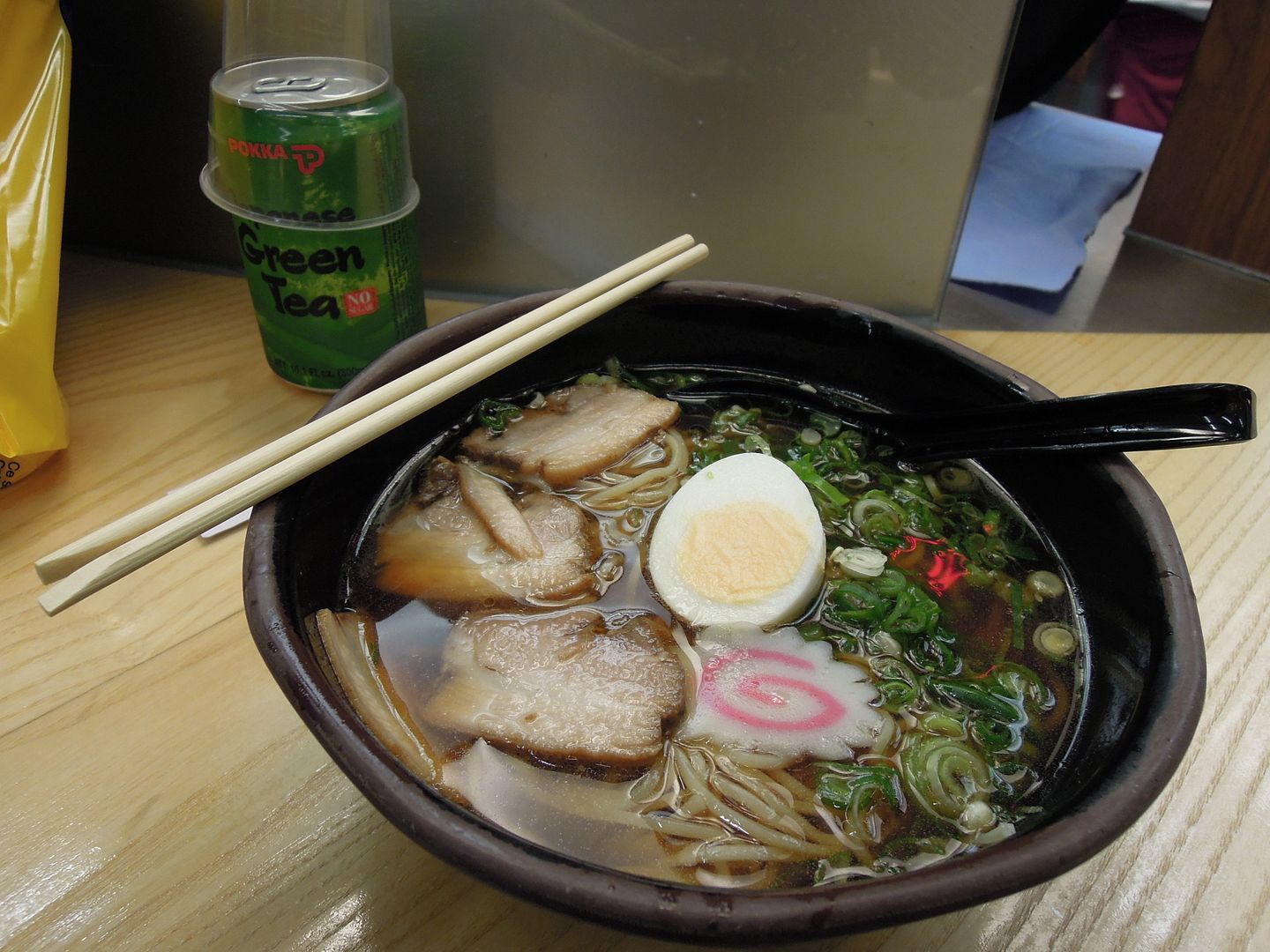 Transit counter/machine
Arrived at the boarding which was a bus gate
Security screening was done at the entrance of the gate D6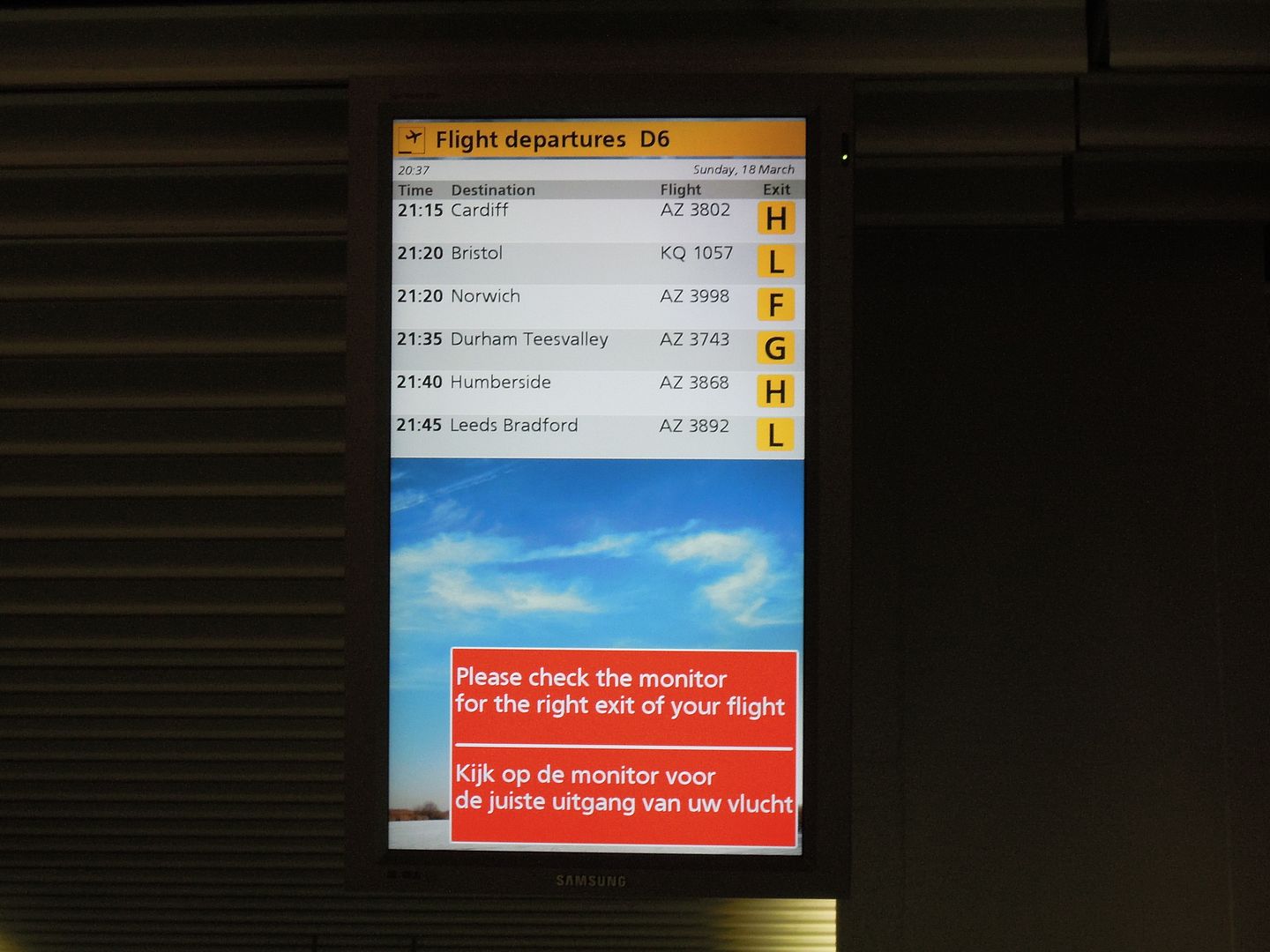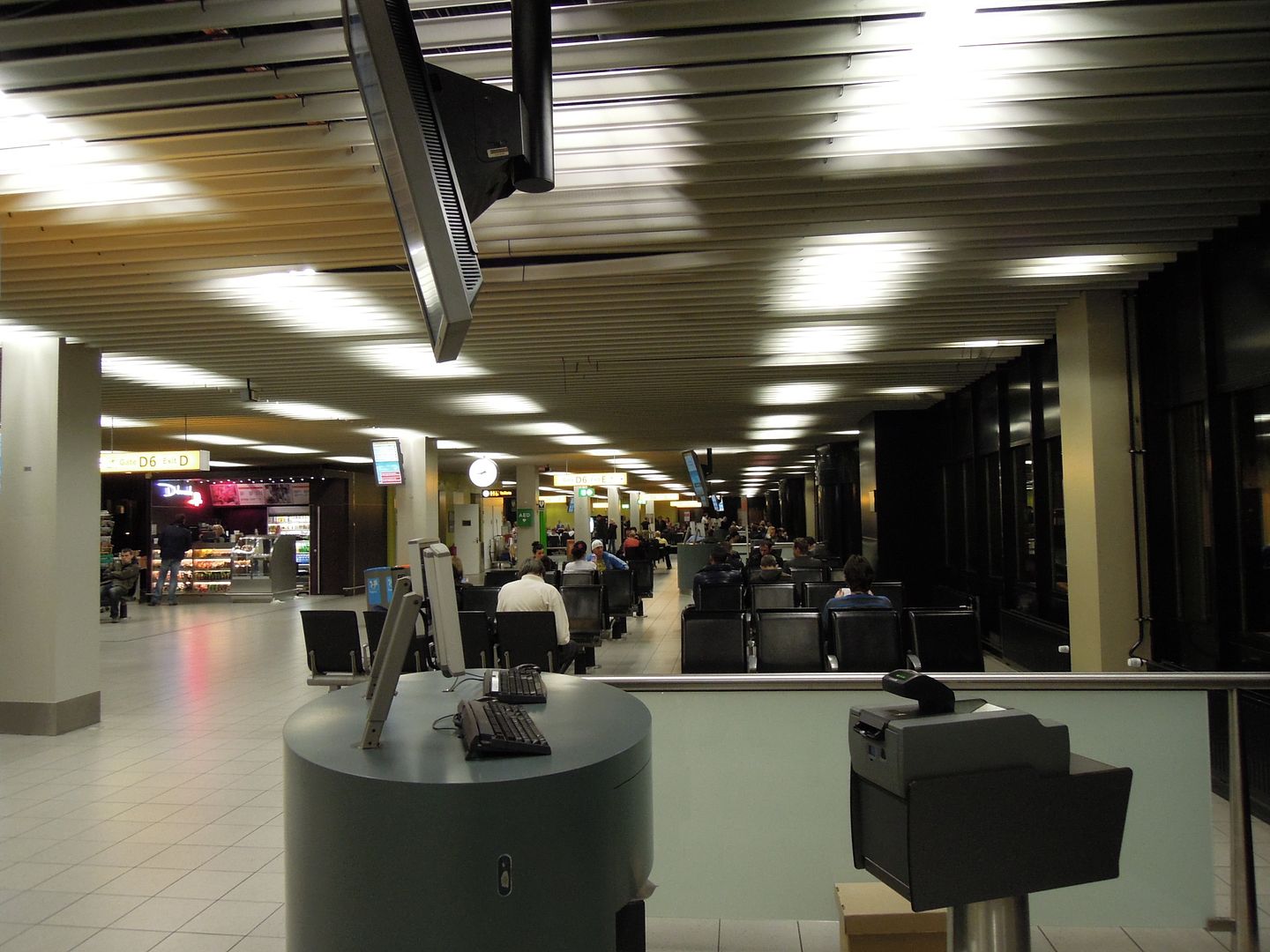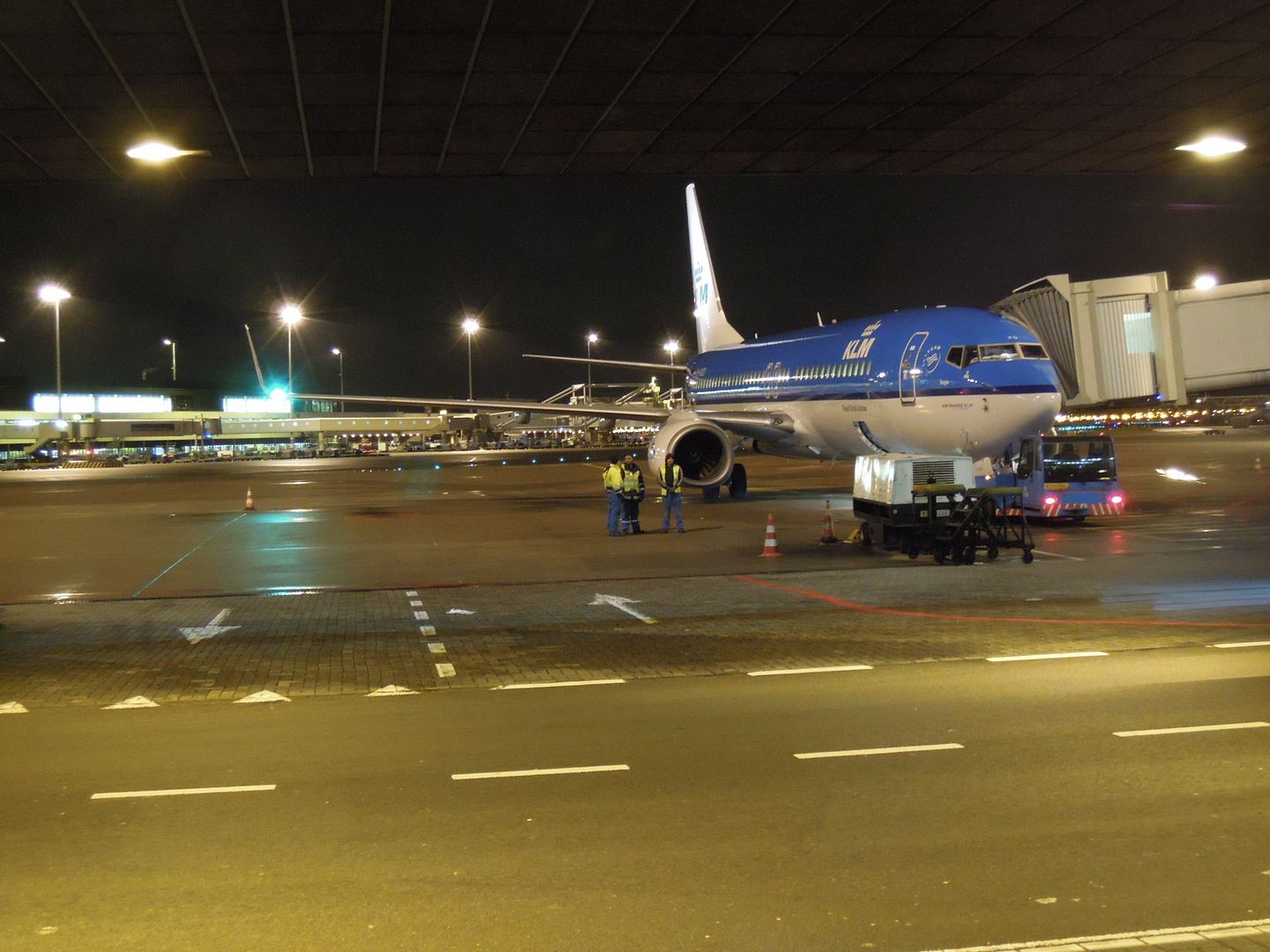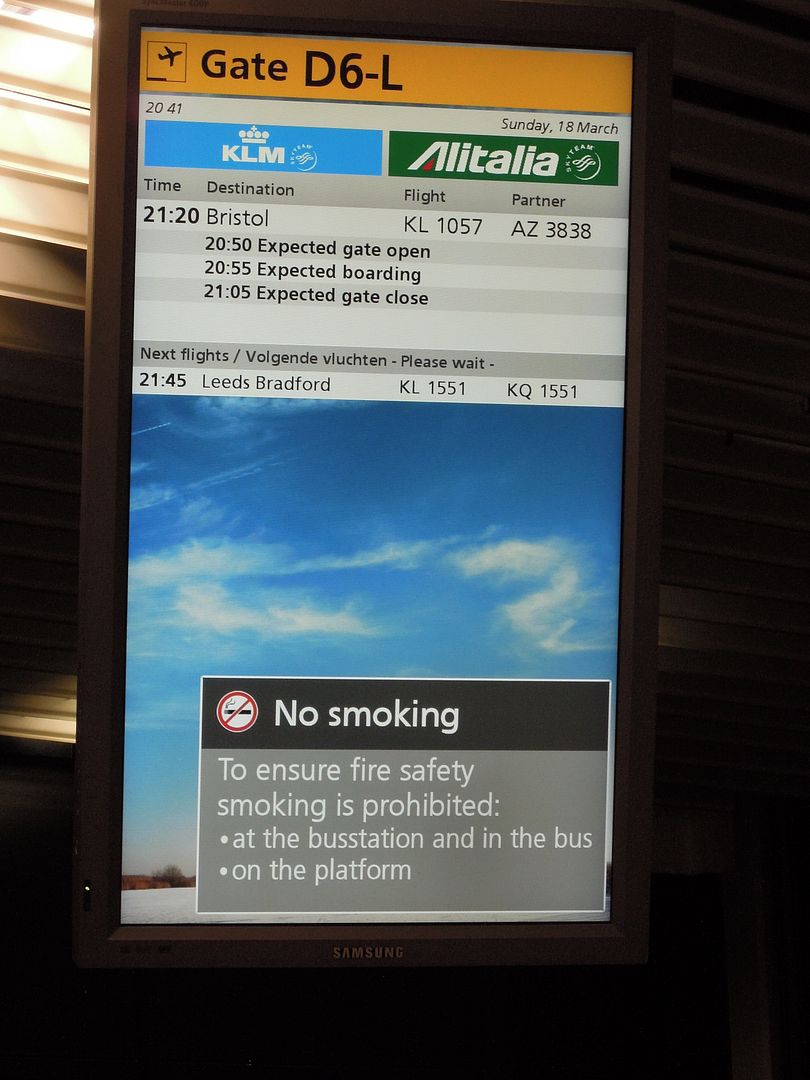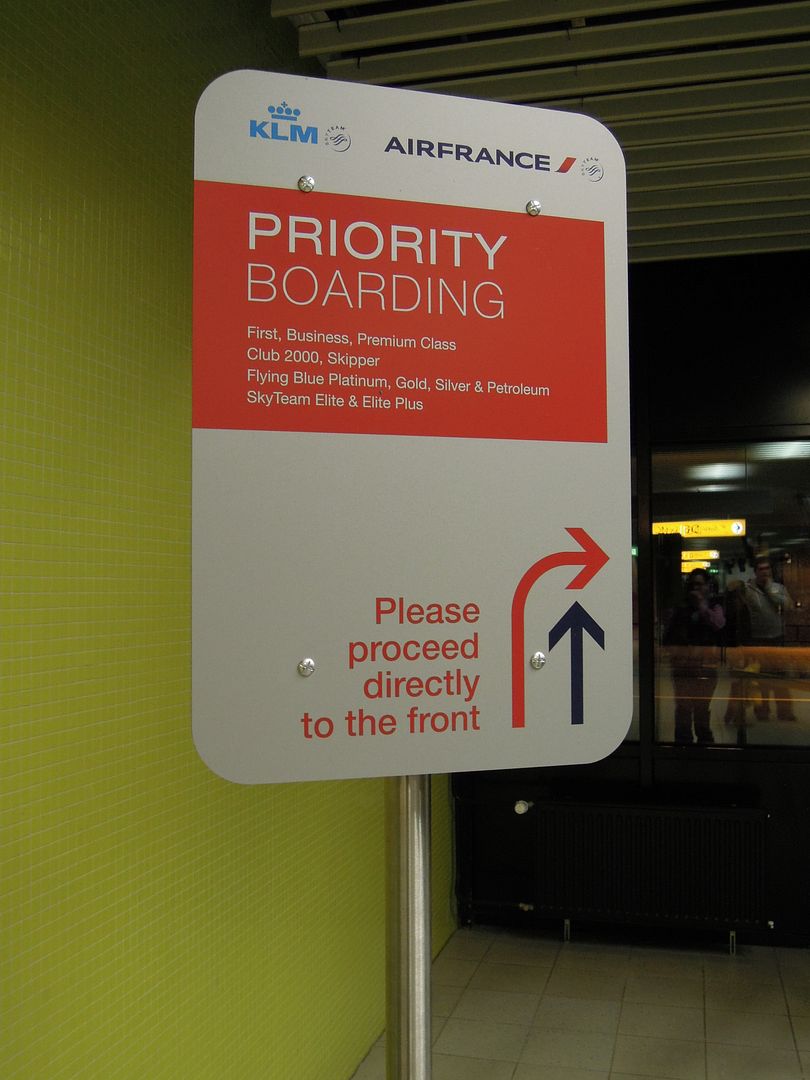 Boarding commenced on time and I was on the second bus to the airplane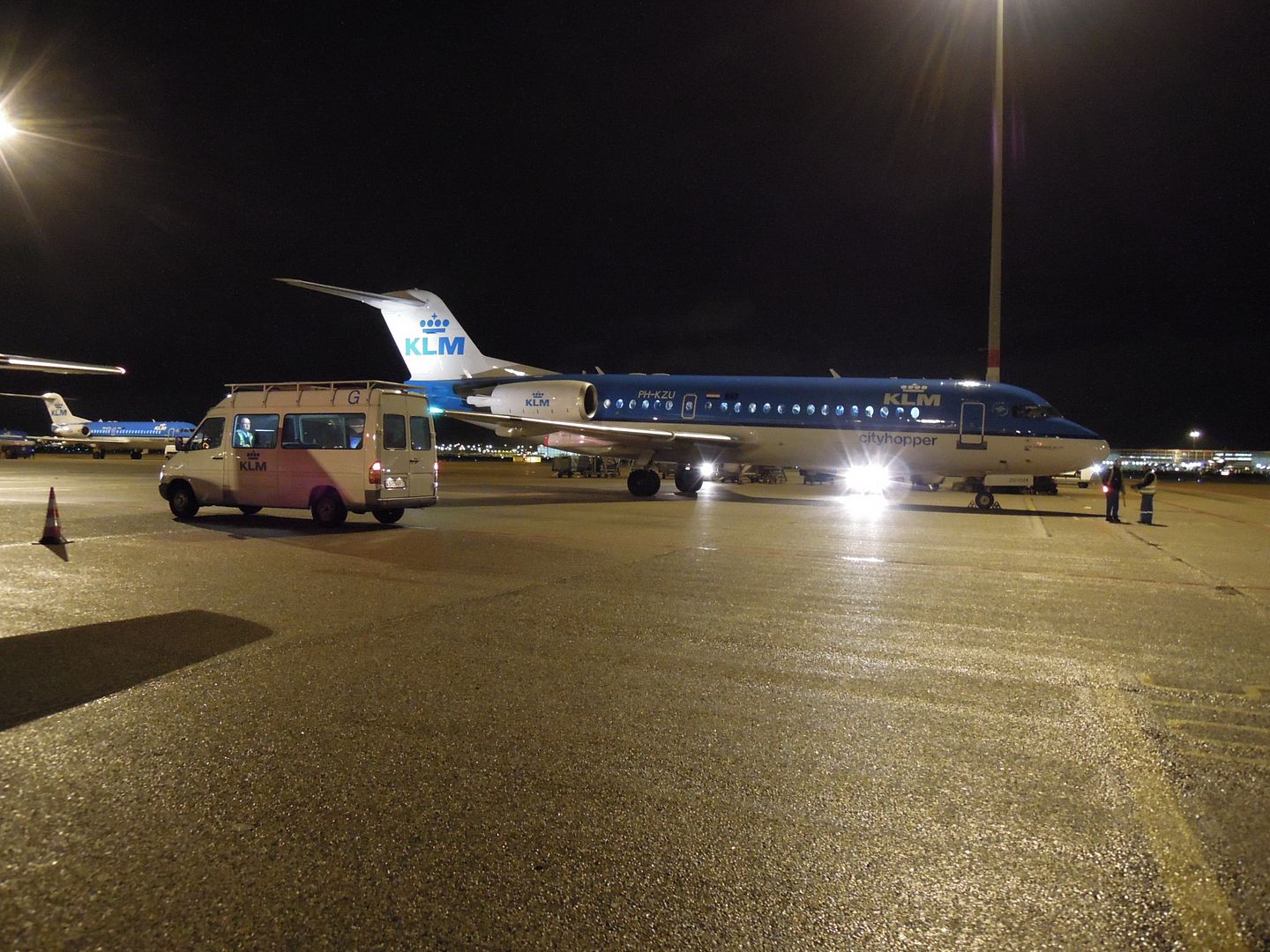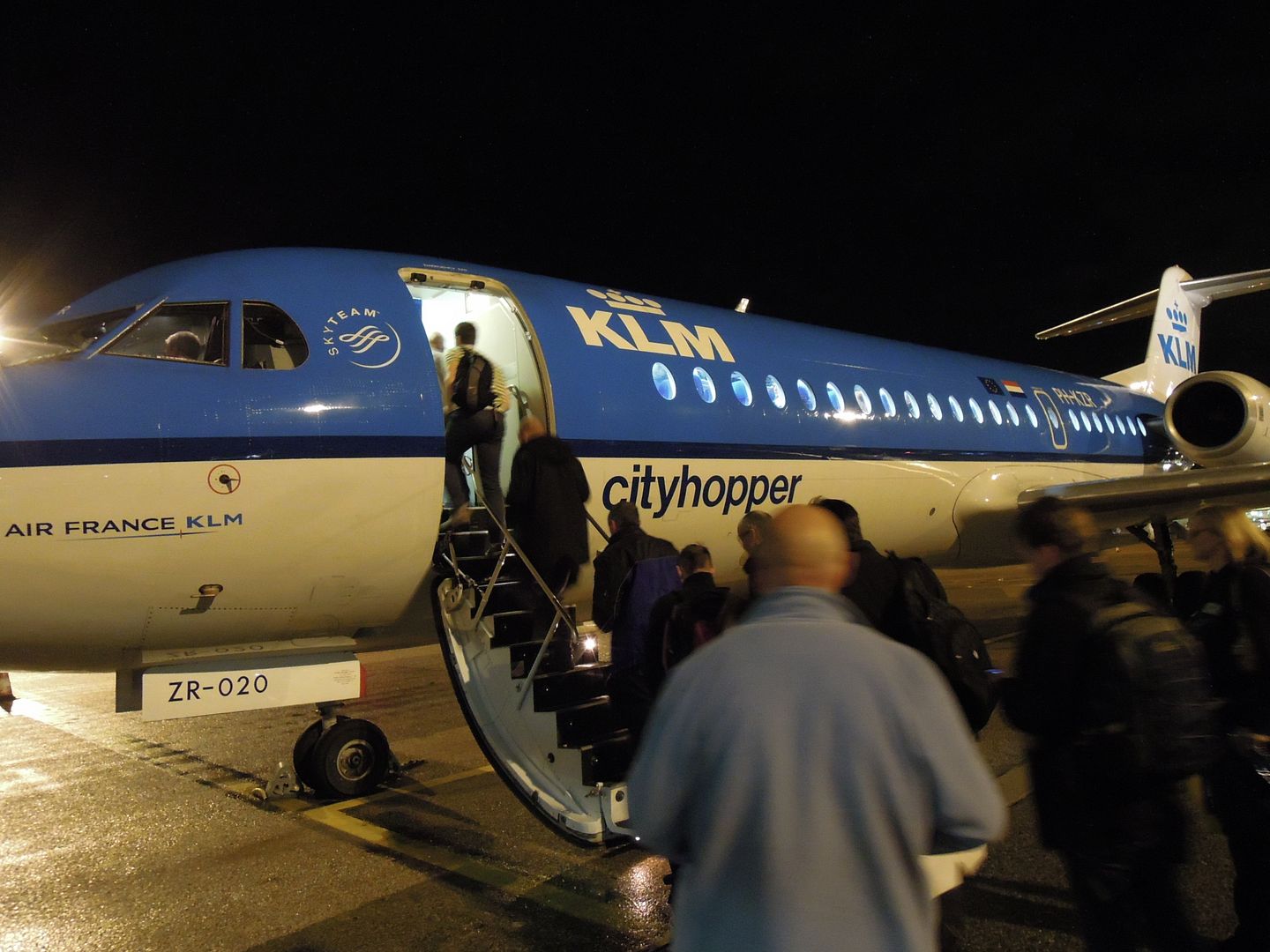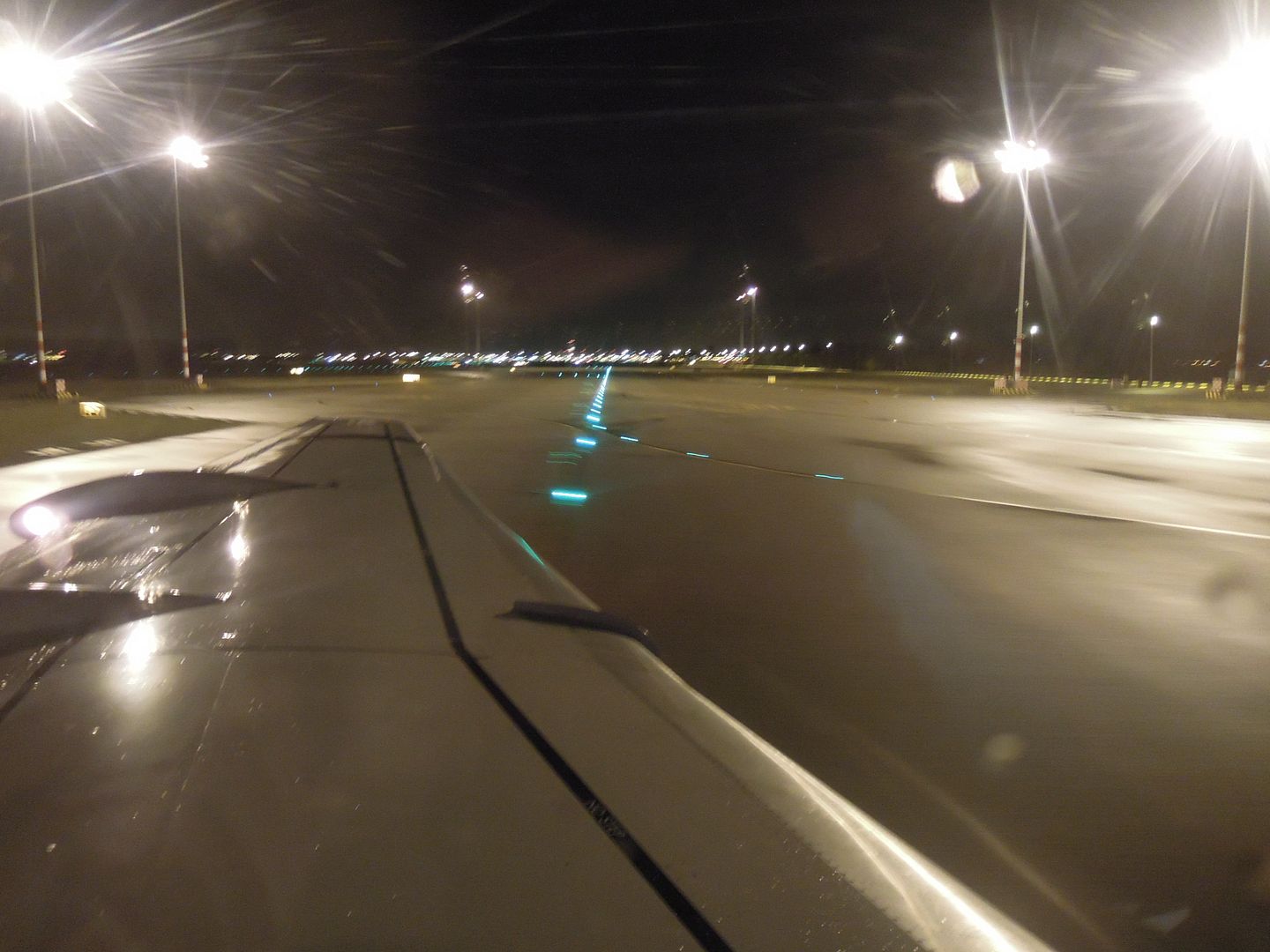 Took off was around 20 minutes behind schedule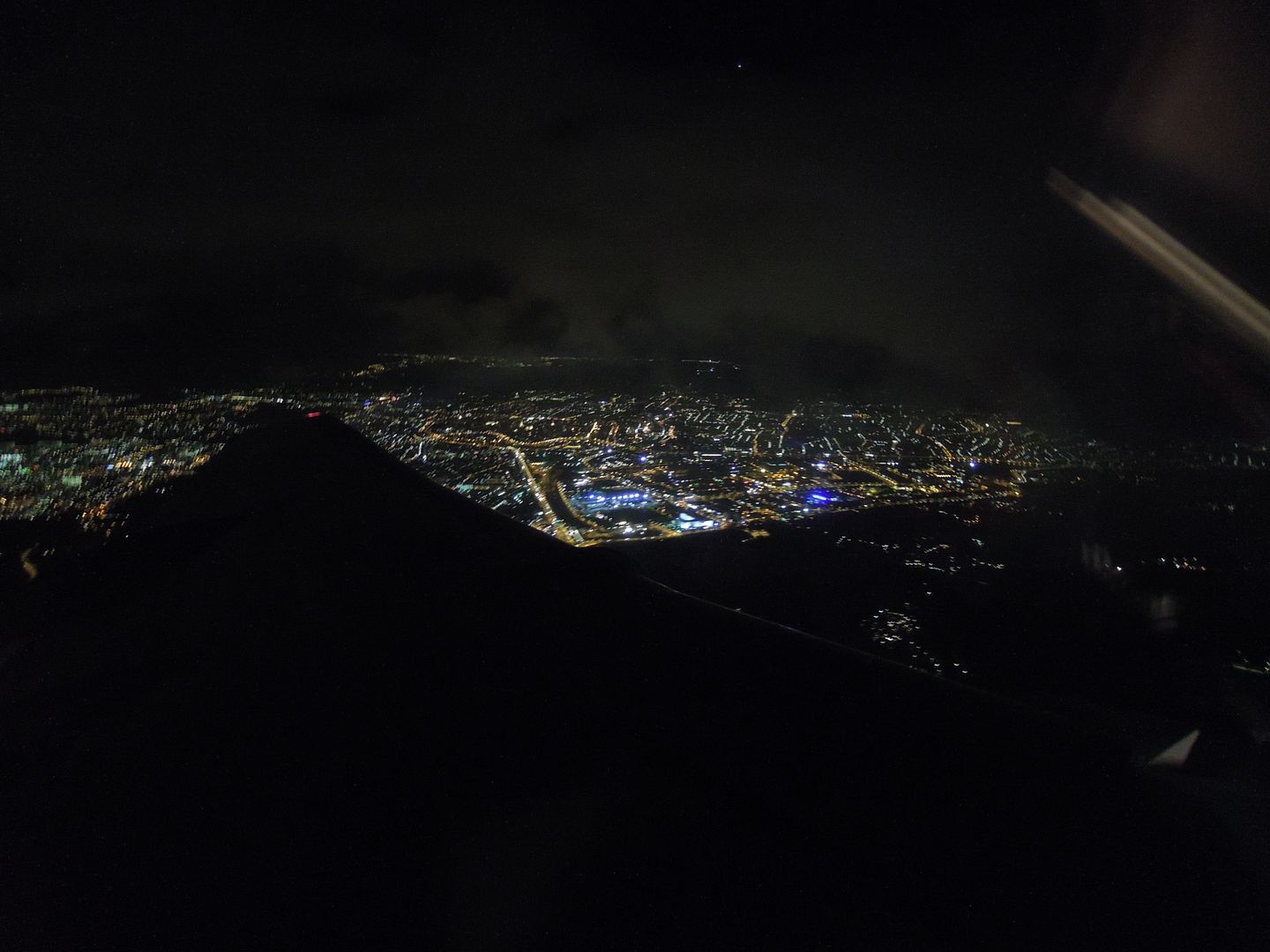 A very full flight in Economy Class. But no Business Class passengers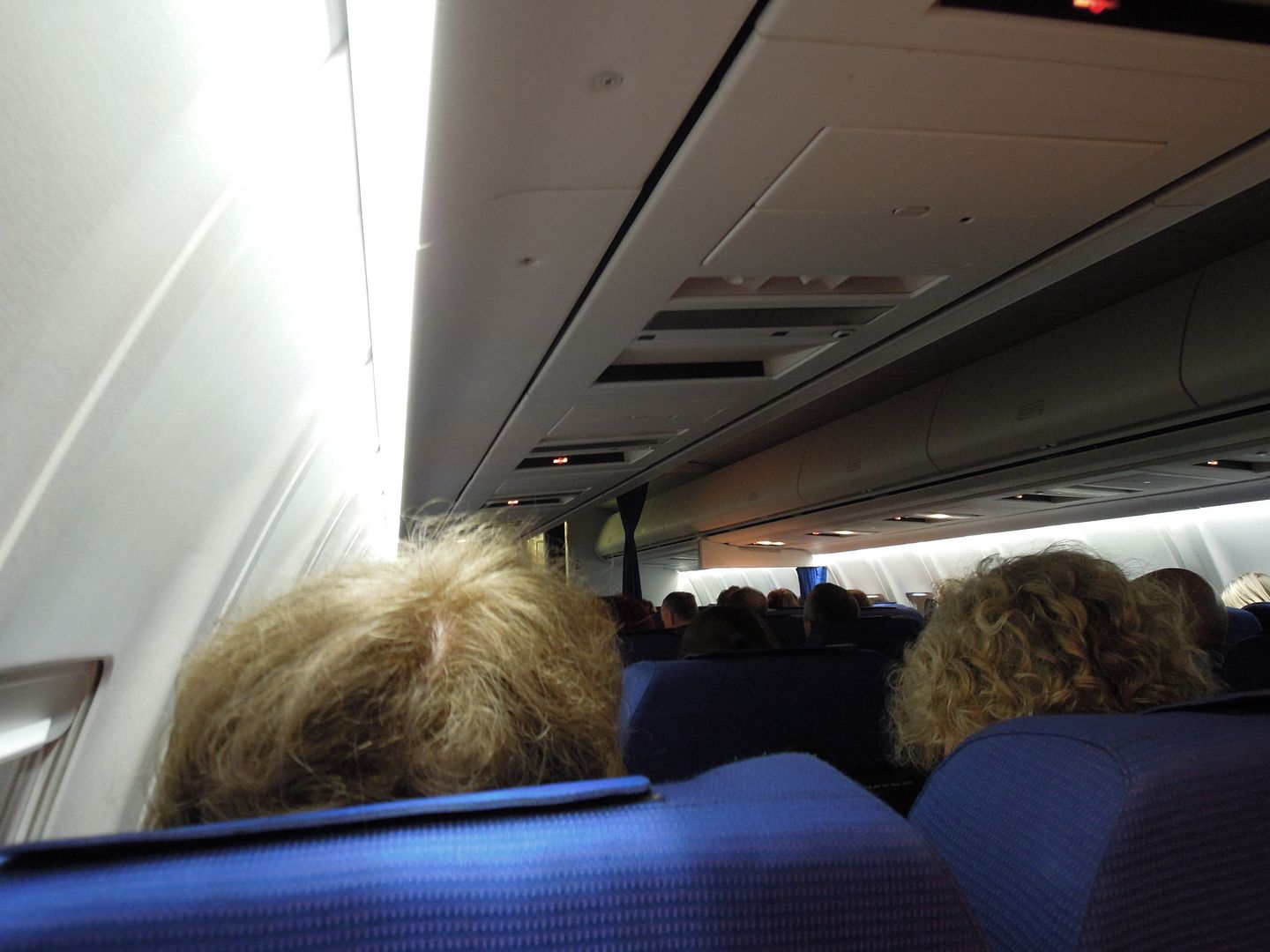 Leg room. My seat is row 10 is one row in front of emergency exit which means it cannot be reclined.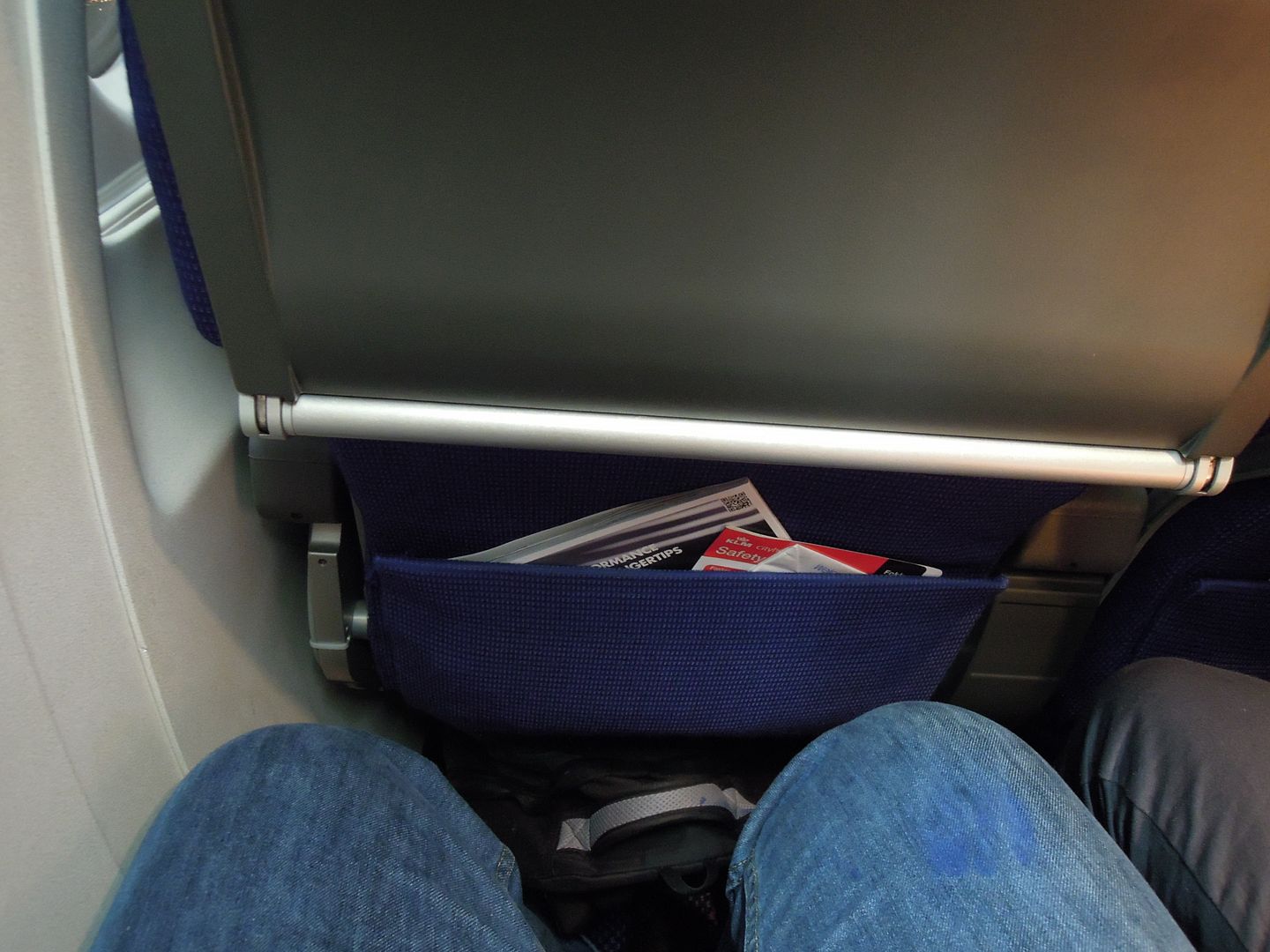 Then drinks and refreshment were served. An option of sweet or salty snacks were offered. Naturally I went for the sweet one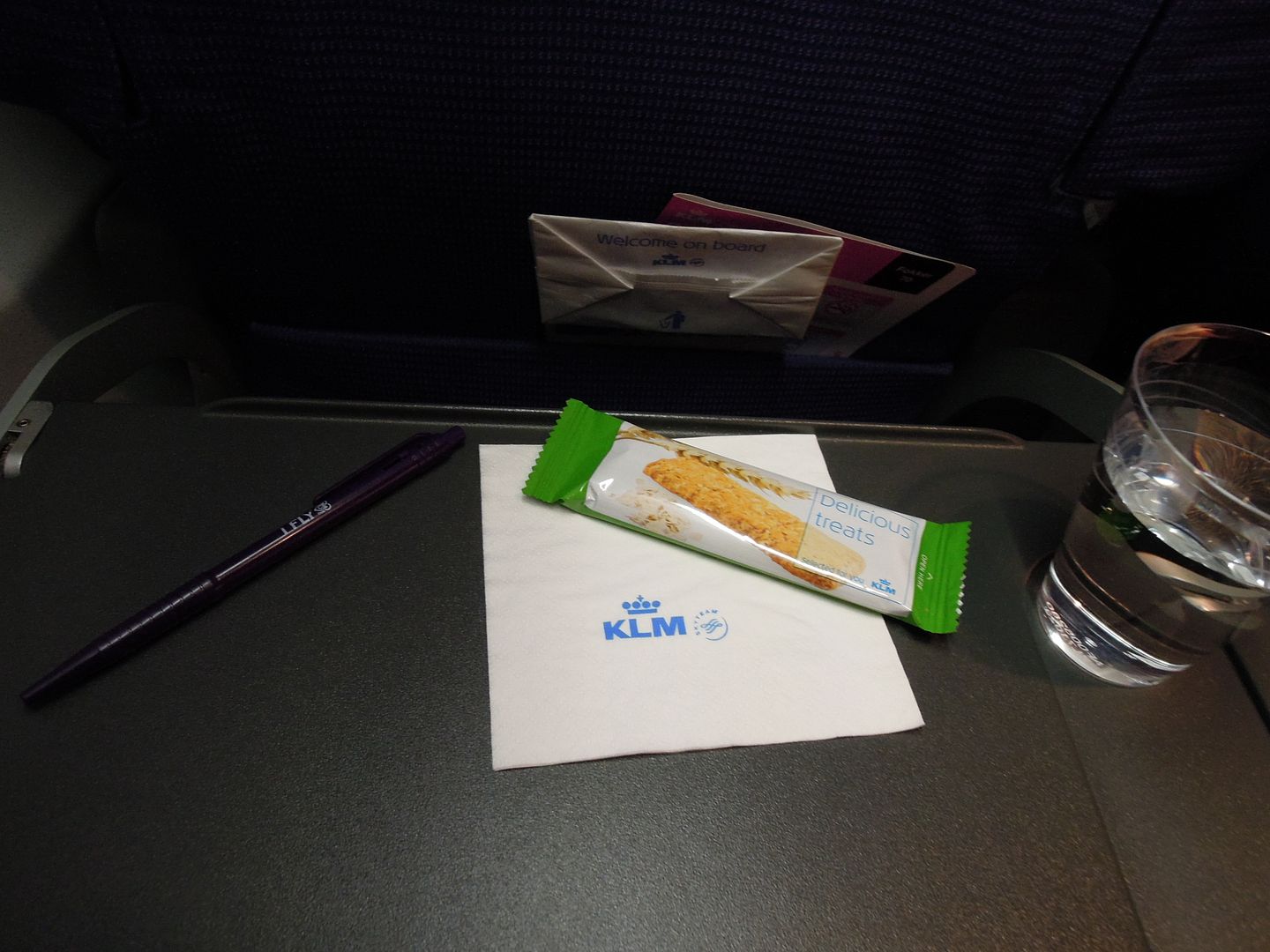 The plane landed at around 9:35pm which was 15 minutes behind schedule.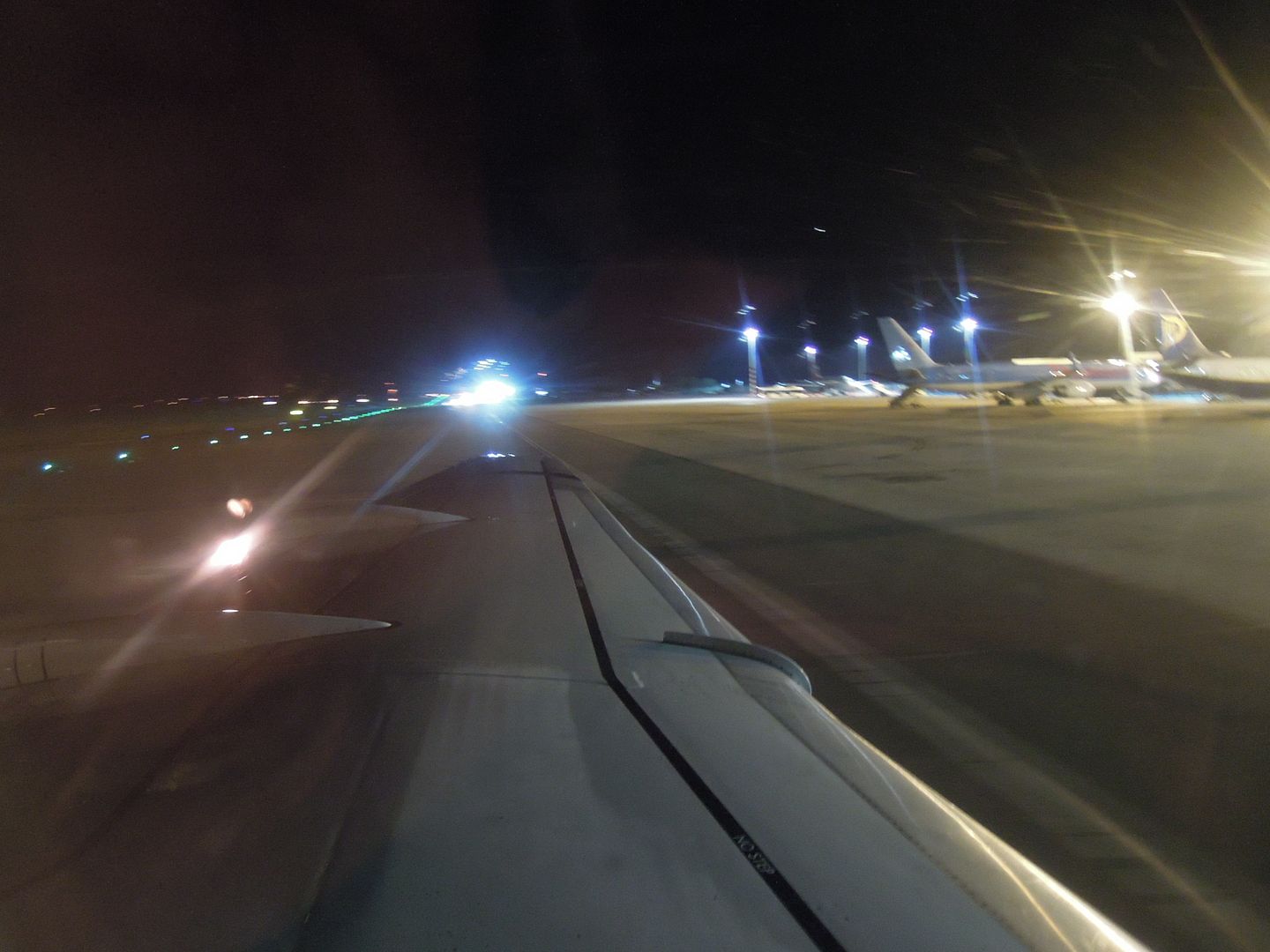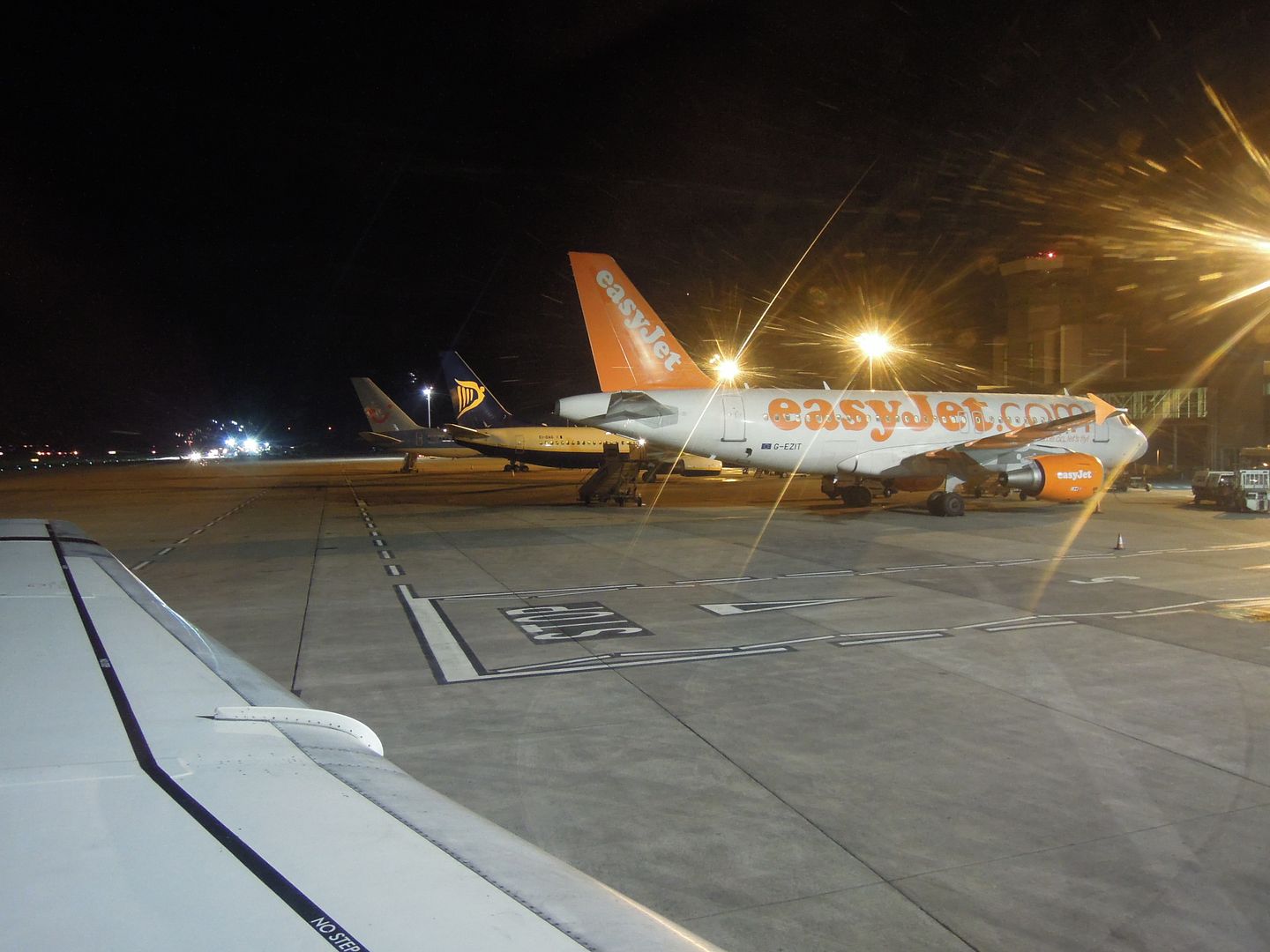 Then came the bus, but its not for us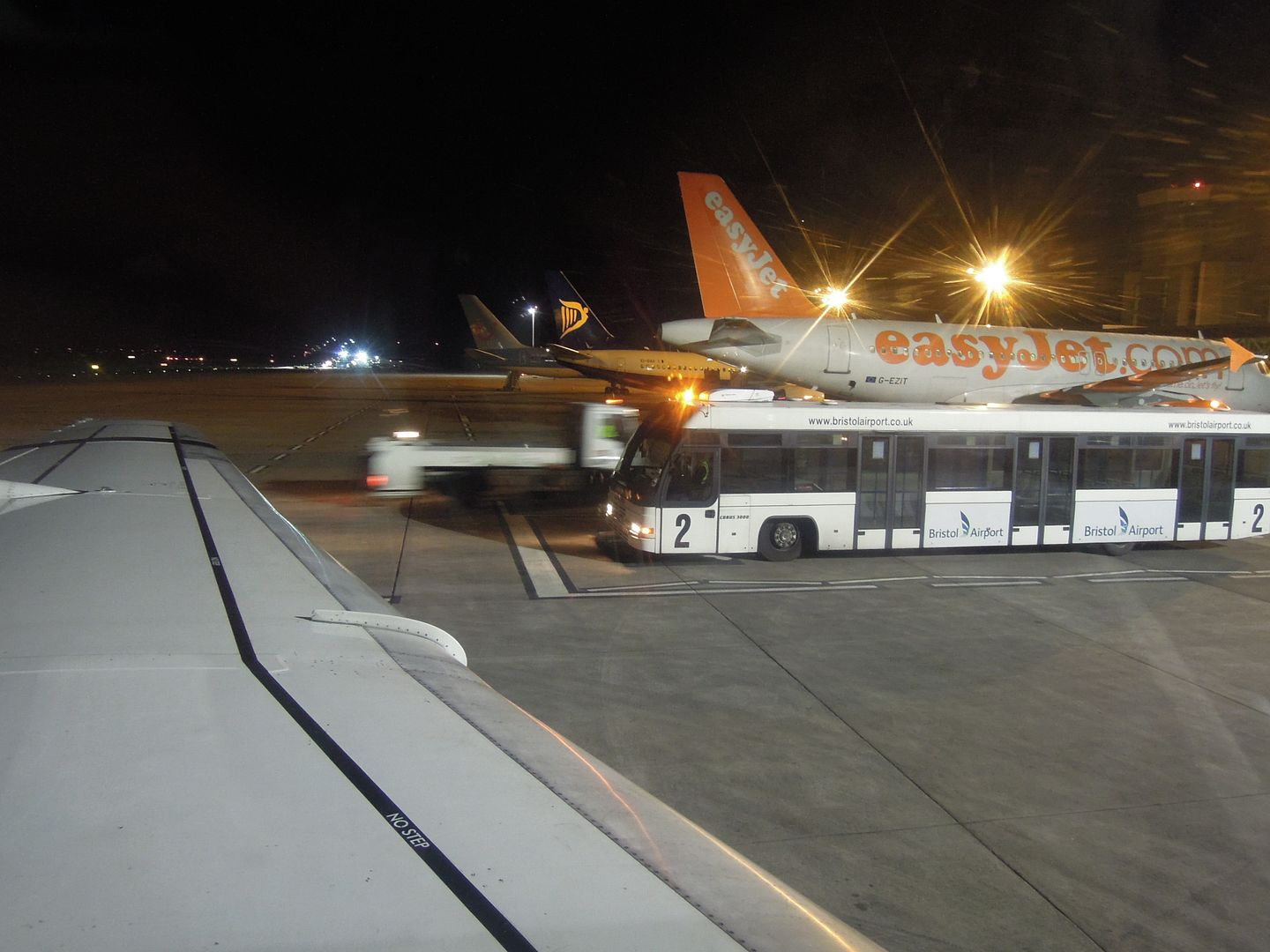 Disembarking the plane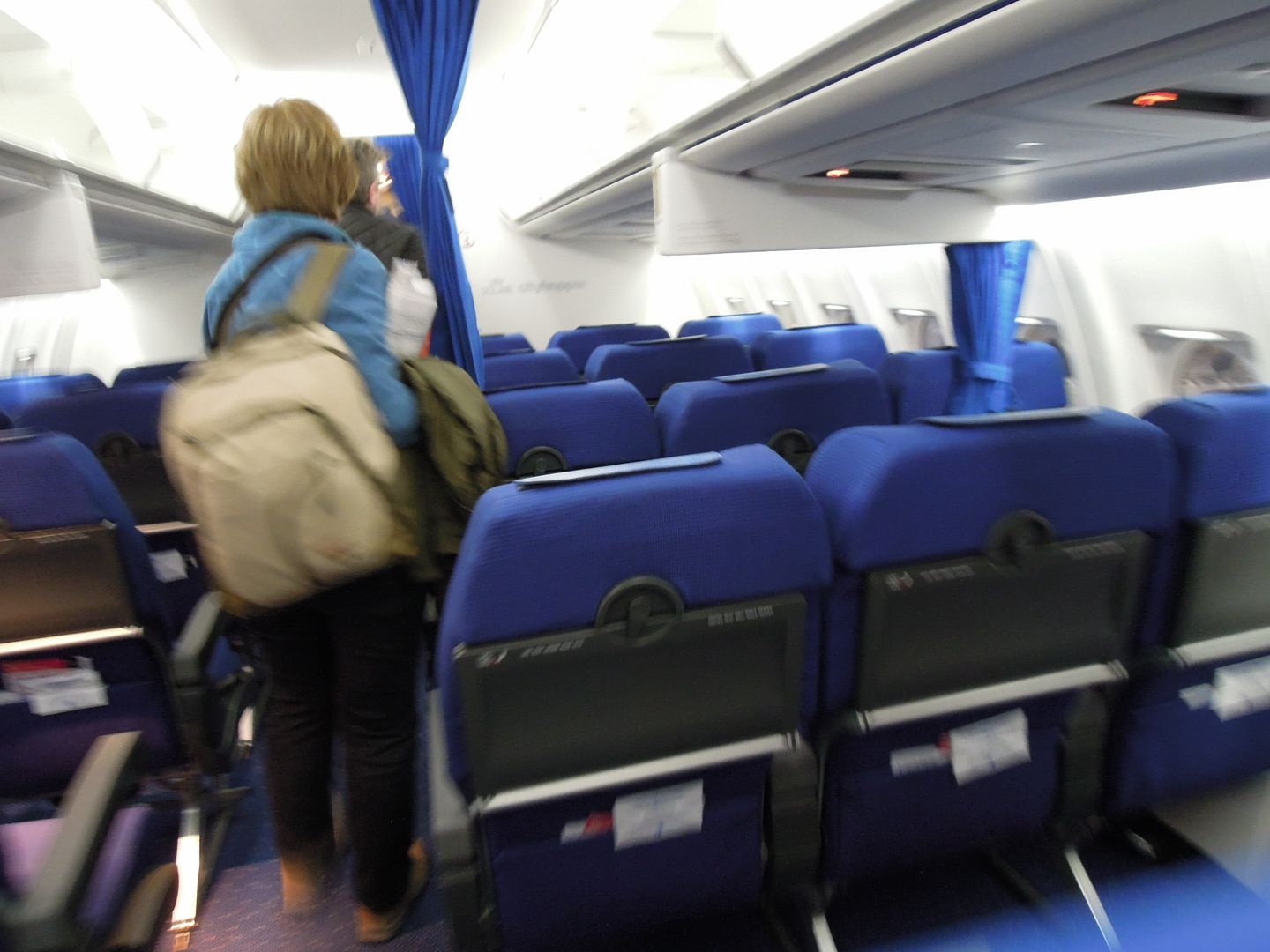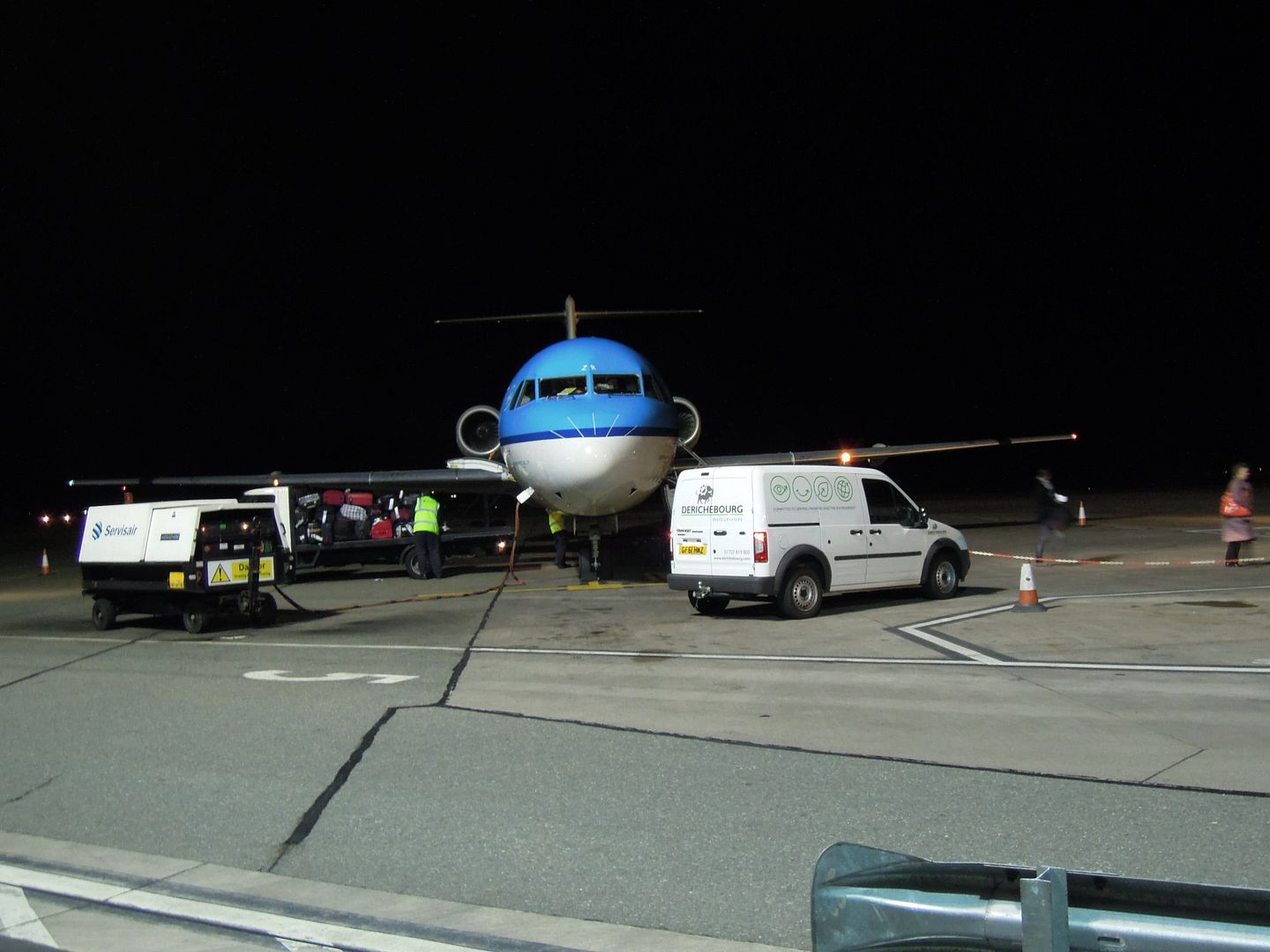 After deplaning, it was a long walk to passport control, nonetheless immigration formality didn't take long, only around 10 minutes. My bag was already on the belt when I got there.
Overall, I had good flights with KLM. The plane was very clean, staff very friendly, and flights were more-or-less on time. Food offerings were appropriate for the time of the flight. Amsterdam is a great city, and it seems I have to find times to come back as there are places I have yet to visit on this weekend trip. Thank you for reading. As ever, all comments/suggestions are very appreciated.
Win
My Previous Trip Reports:
A Trip To Prague With Easyjet: BRS-PRG-BRS
(by
win1290
Mar 14 2012 in Trip Reports)
A Trip To Munich With Lufthansa A319
(by
win1290
Mar 1 2012 in Trip Reports)
A Trip To Madrid With Iberia And British Airways
(by
win1290
Feb 16 2012 in Trip Reports)
THAI's A346 Smooth As Silk To London
(by
win1290
Jan 20 2012 in Trip Reports)