RTW Pt 1: To New York…or what? FI KEF-YYZ
Introduction
Hello dear TR readers! This is the first part of my around-the-world journey reports and will cover my flight to North America on Icelandair in Saga Class. I've decided to take a pause on the 2011 reports but I'll maybe keep on with them later. Instead I'm gonna write a report on my journey around the world in Mar/Apr 2012 and flights after that. I'm sitting aboard AC 1 from YYZ to NRT as I write this, (3 hours already flown, 10 to go) a report on that flight will come later. This report is posted a while later though as it takes time to upload the photos. AC 1 is my 4th flight involving Toronto in this trip while in the beginning of the trip YYZ wasn't even in the plan. More on that later…
Background
After years of planning, me and my dad finally decided to go around the world on ID/Standby tickets.
We decided to go to Machu Picchu, Peru in South American and then some Asian Cities.
This was the proposed flight schedule (B means booked):

Icelandair 631 KEF – JFK 30/3/2012 Boeing 757-300
United 1116 EWR – IAH 31/3/2012 Boeing 737-500
United 854 IAH – LIM 31/3/2012 Boeing 767-300ER
TACA Peru 7 LIM – CUZ 1/4/2012 Airbus 320-200 (B)
TACA Peru 101 CUZ – LIM 2/4/2012 Airbus 319-100 (B)
United 855 LIM – IAH – SFO 2/4/2012 +1 Boeing 767-300ER
United 837 SFO – NRT 4/4/2012 +1 Boeing 747-400
Cathay Pacific 503 HND – HKG 8/4/2012 Boeing 747-400
Cathay Pacific 701 HKG – SIN 10/4/2012 Airbus 330-300
Thai 873 SIN – BKK 12/4/2012 Boeing 777-300
Cathay Pacific 771 BKK – DEL 14/4/2012 Airbus 330-300
Air India 102 DEL – BOM 16/4/2012 Boeing 777-300ER (B)
Oman Air 691 BOM – MCT 19/4/2012 Boeing 737-800
Oman Air 102 MCT – DXB 19/4/2012 Boeing 737-800
Emirates 3 DXB – LHR 21/4/2012 Airbus 380-800
Icelandair 455 LHR – KEF 21/4/2012 Boeing 757-200

But as many of you know, you never know on ID tickets and the actual route has been way different then the planned one so far. Luckily I always made plan B and even C. But that will come in later reports.

I was really looking forward and this was shaping up to be a trip of a lifetime!
The report
I came home from school early to finish packing my bags. We had decided to take only carry-ons with us because if you're flying standby, you
have
to be flexible. My mother, brother and sister were going to Sarasota, FL via BOS the same day to stay there while we were on our trip and came with us to the airport. It was really a foggy day in Iceland and you could barely see 10 meters ahead on the 45 minute ride to KEF.
KEF terminal in the distance with FI 757s parked at it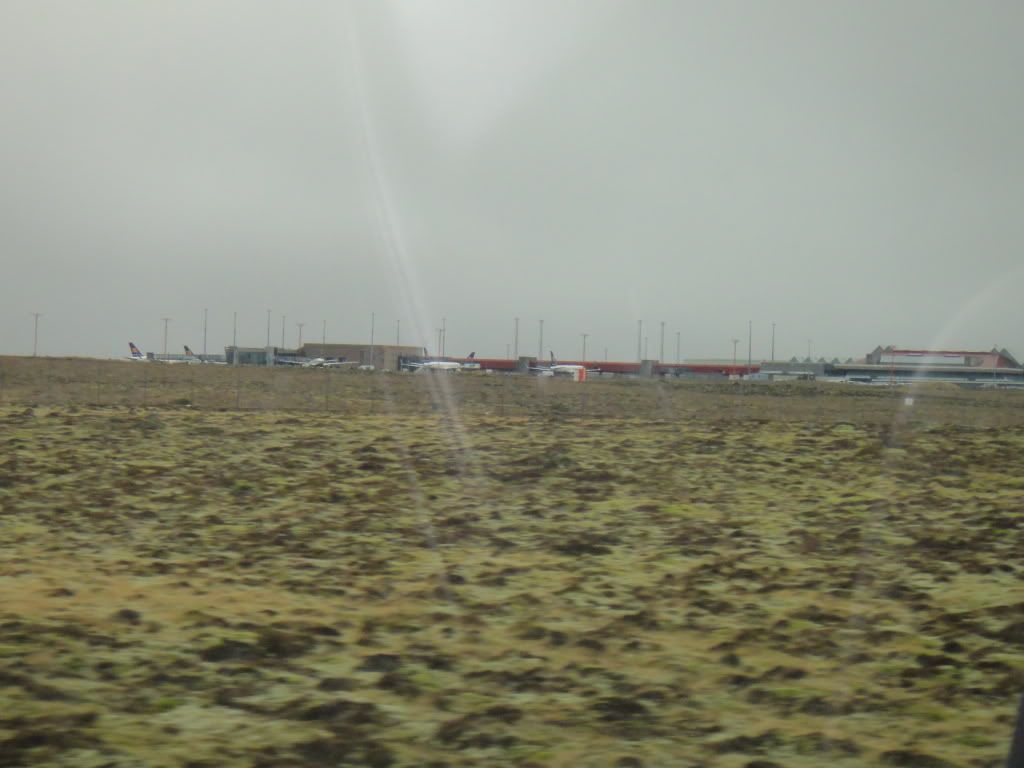 And a closer look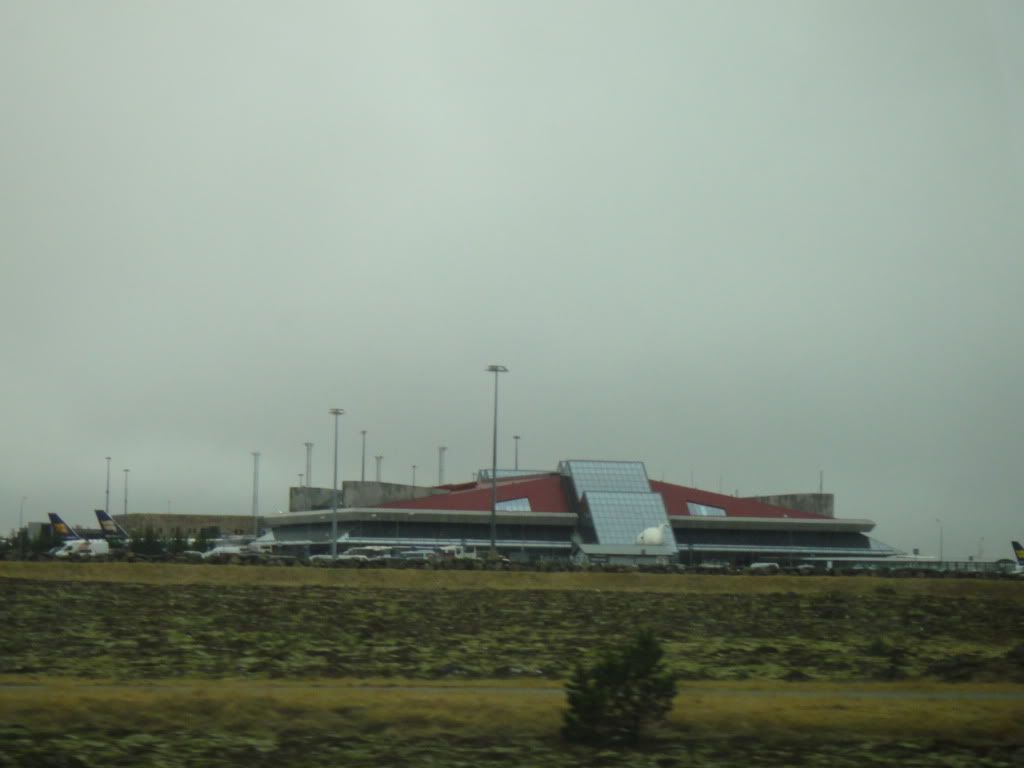 FIDS and check in hall – only interesting movement today is Air Greenland (GL) to Nuuk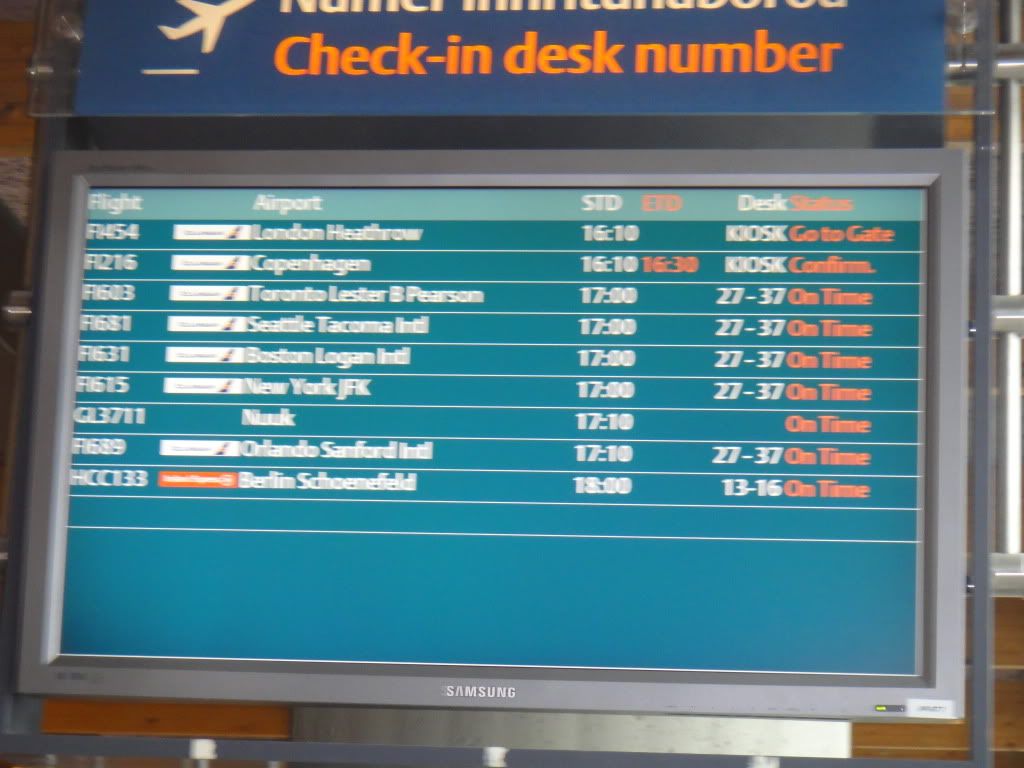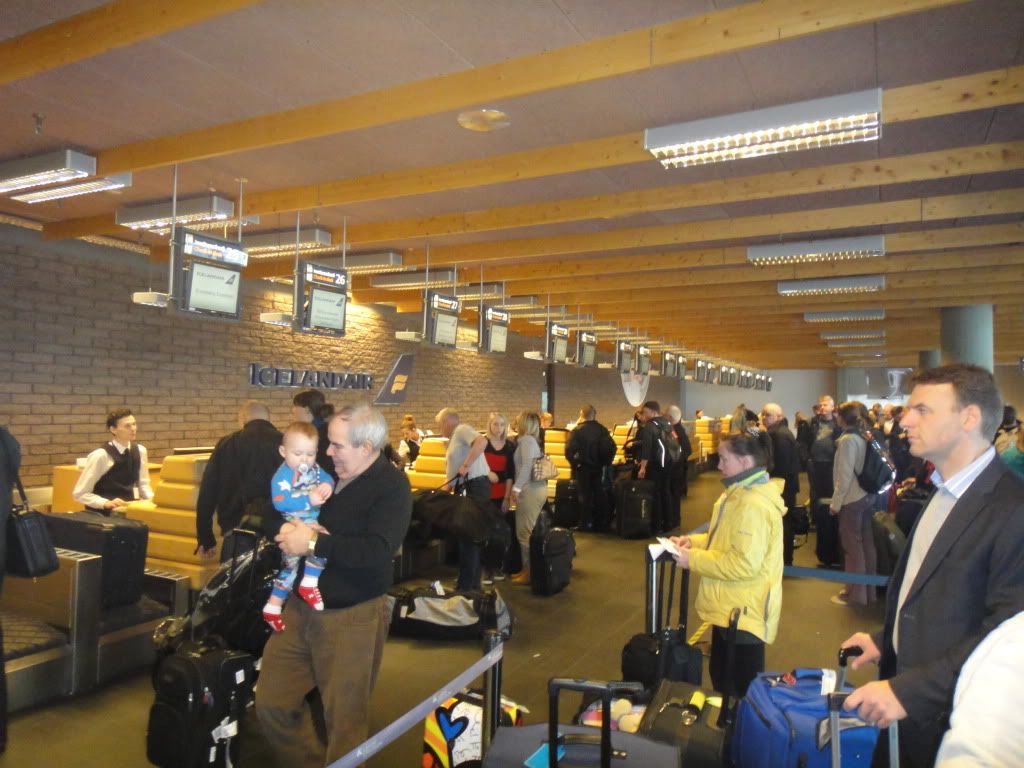 Me under the departure sign ready to go!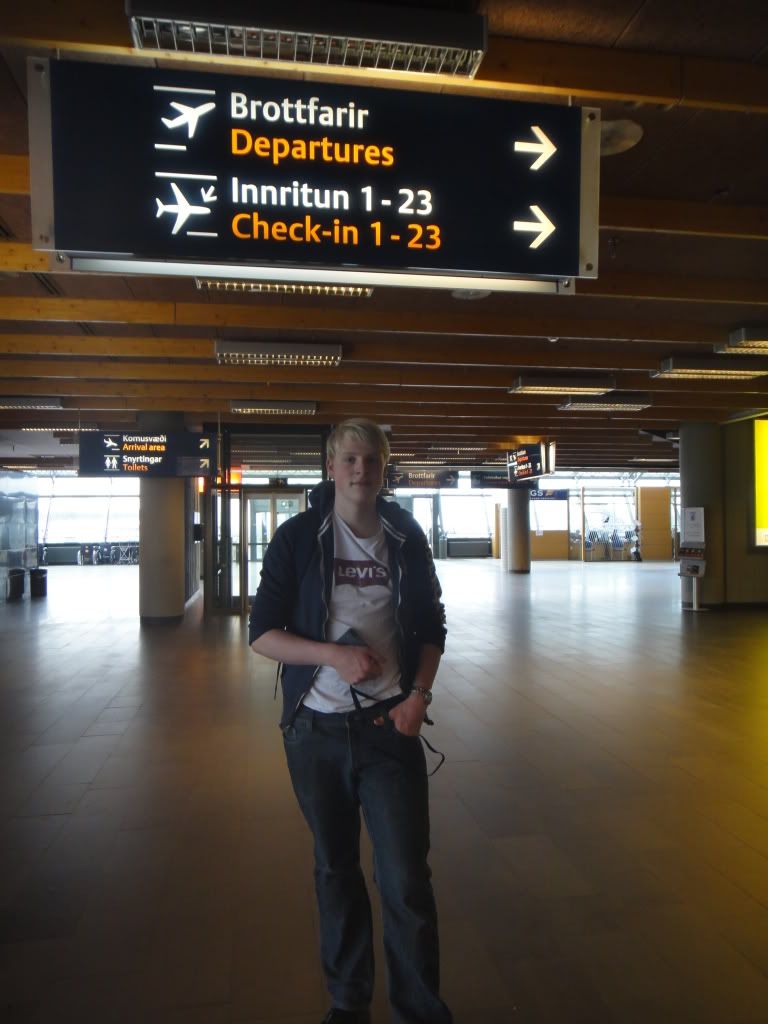 Easter is only a week away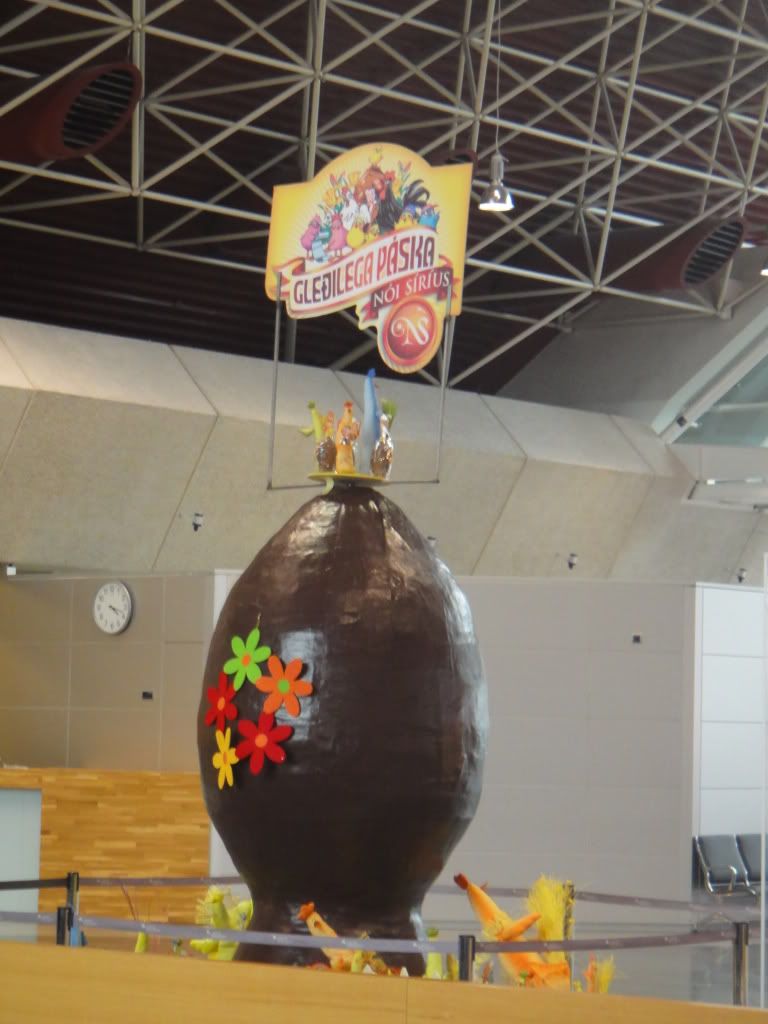 After splitting up with our family after passport control we went to the JFK gate where we had boarding passes for seat 9D and E. After scanning our boarding pass the gate agent said that we weren't on that flight. Now what shall we do?!
We went straight to the service desk and asked if there were any open seats to JFK or BOS. No, both flights were completely full and even the jumpseats were taken. Then we saw that YYZ was operated that day. We asked the agent about it and she said in a sarcastic voice: "Well, unfortunately for you Economy is full on that flight so you have to sit in Saga Class there. Is that OK with you?". Of course!
We got our boarding passes, ran to the gate and were the last ones to board. Instead of a middle seat in Y we had a J row to ourselves! Not bad!
Flight information
Date: 30. March 2012
Airline: Icelandair (FI/ICE)
Aircraft: Boeing 757-200/W
Registration: TF-FIR
Flight number: FI 603
From: Keflavik International Airport, Iceland (KEF/BIKF)
To: Toronto Lester B. Pearson International Airport, ON, Canada (YYZ/CYYZ)
Runway used at origin: 29
Runway used at destination: 6R
Sched/Act departure: 17:10/17:07
Sched/Act arrival: 18:55/18:57
Blocked time: 5 hours 45 minutes
Flight time gate to gate: 5 hours 50 minutes (17:07 – 18:57)
Flight time RWY to RWY: 5 hours 30 minutes (17:15 – 18:45)
Seat & Class: 4F (window) Saga Class (J)

Personal information
My 214th flight overall, 5th in 2012
My 130th flight on FI, 126th on FI 757, 116th on FI 752, 43Rrd on FI 75W
My 130th flight on 757, 120th on 752, 43rd on 75W, 9th on TF-FIR
My 38th airport
Former appearances:
Look outside the window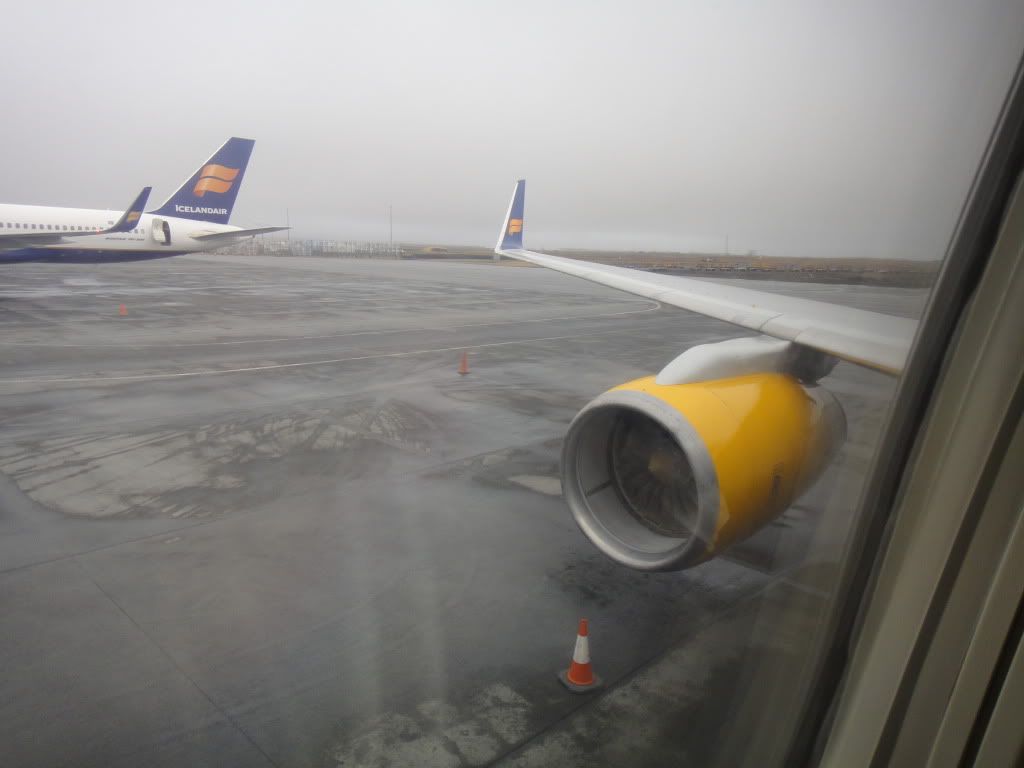 Welcome drink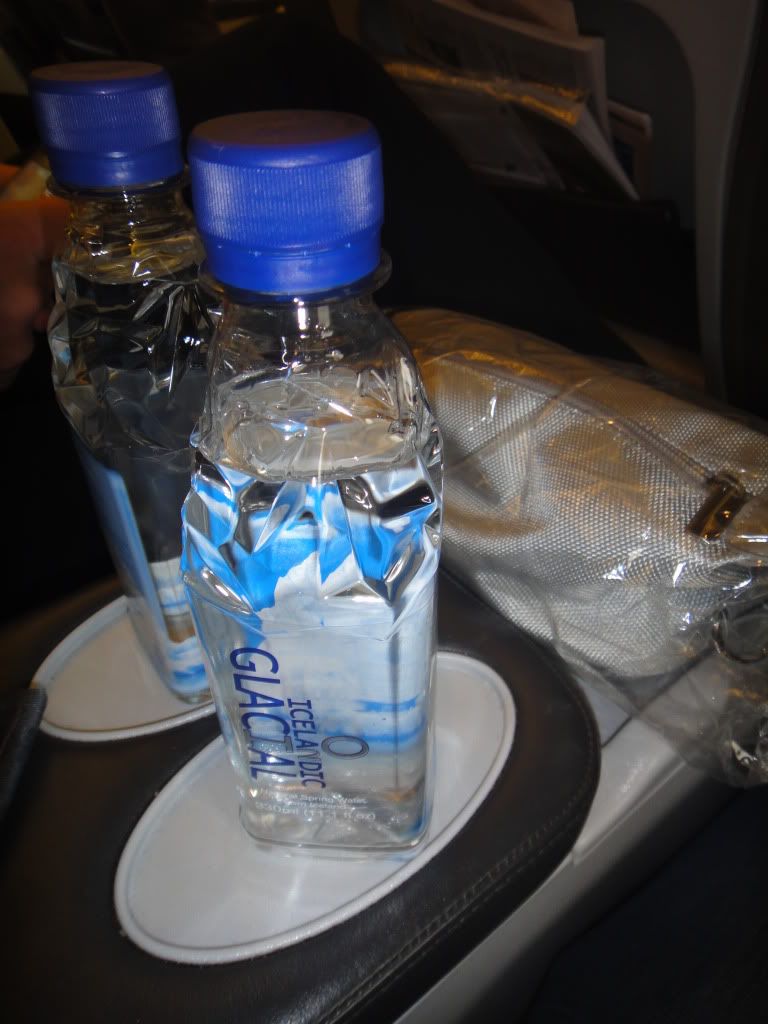 Pushback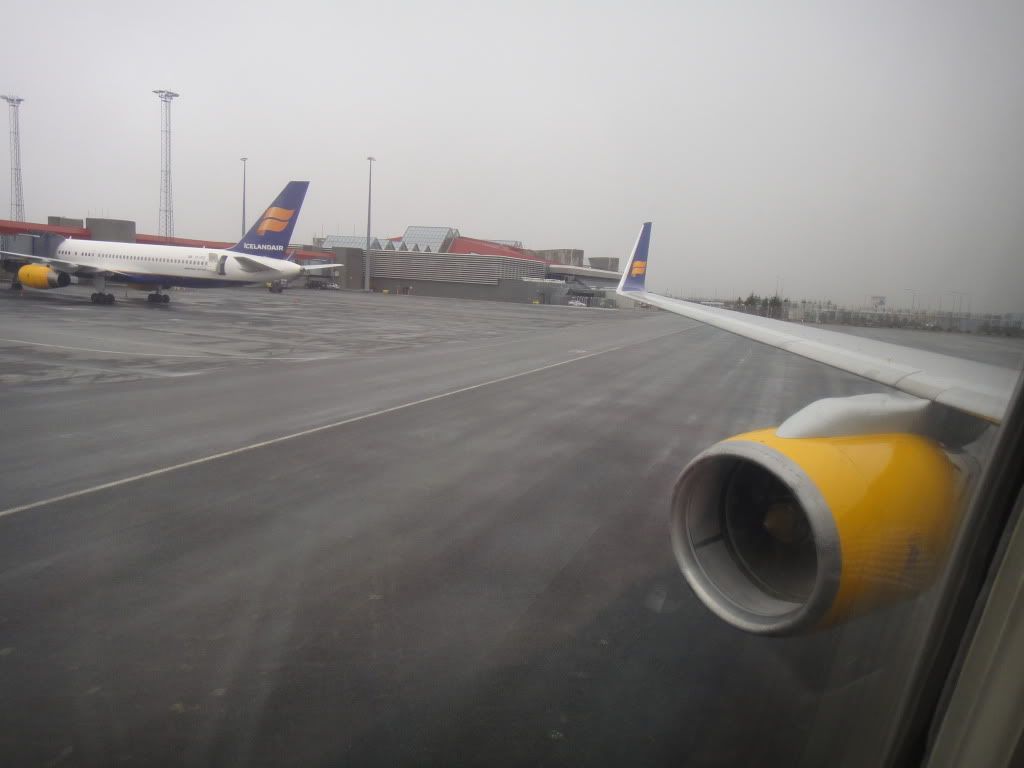 Saga Lounge seen from the outside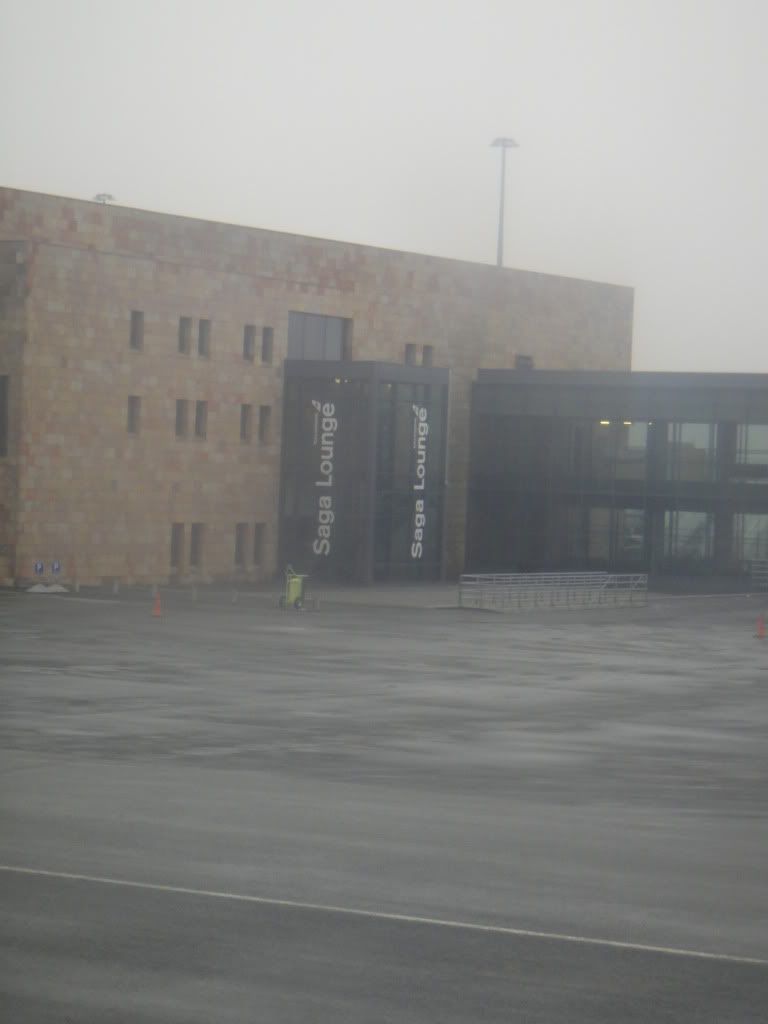 Some sisterships getting ready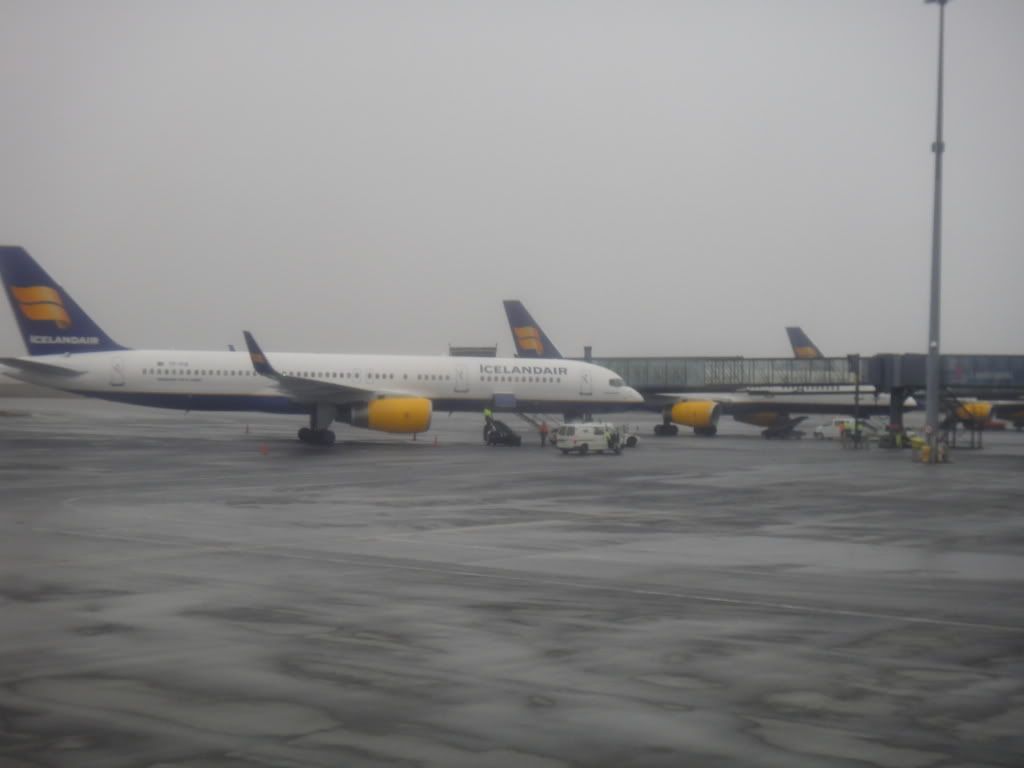 On the way to the runway I saw a CRJ-1000 Brit Air opf Air France Regional taking off, probably a delivery flight. A little later we took off from runway 29, and I was off Icelandic ground until more than 3 weeks later!
Takeoff video:
http://www.youtube.com/watch?v=ys3Hp6sEIuc
Inside the clouds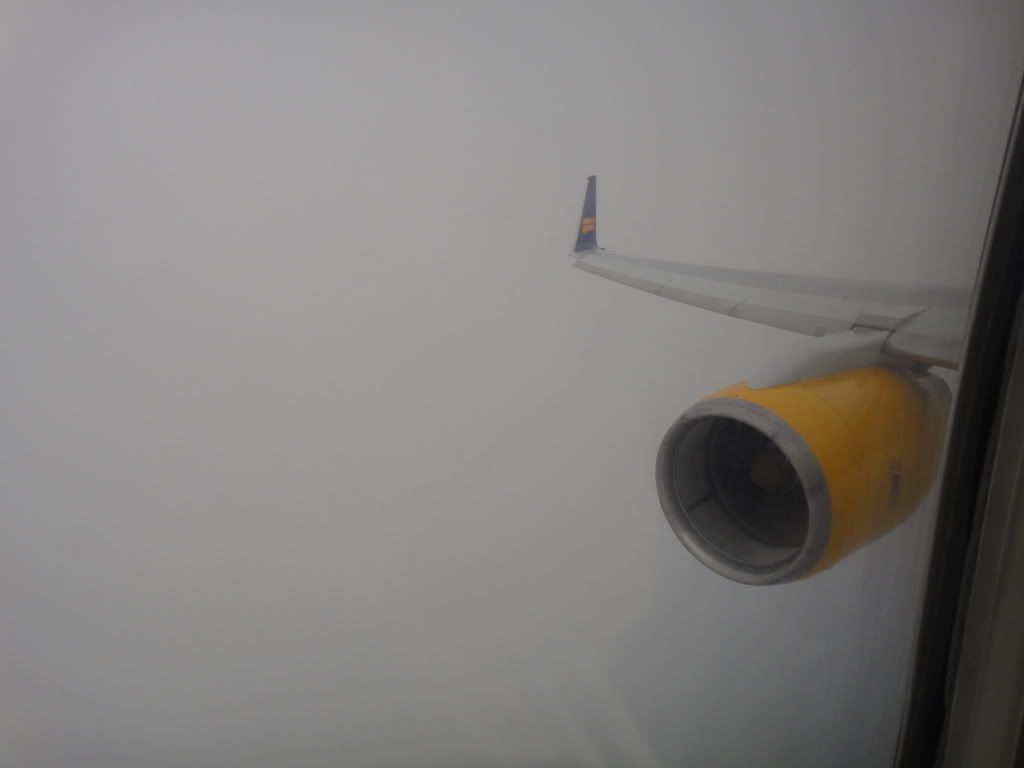 And the sun! For the first time in weeks for me as it was last sunny in Iceland in the beginning of March.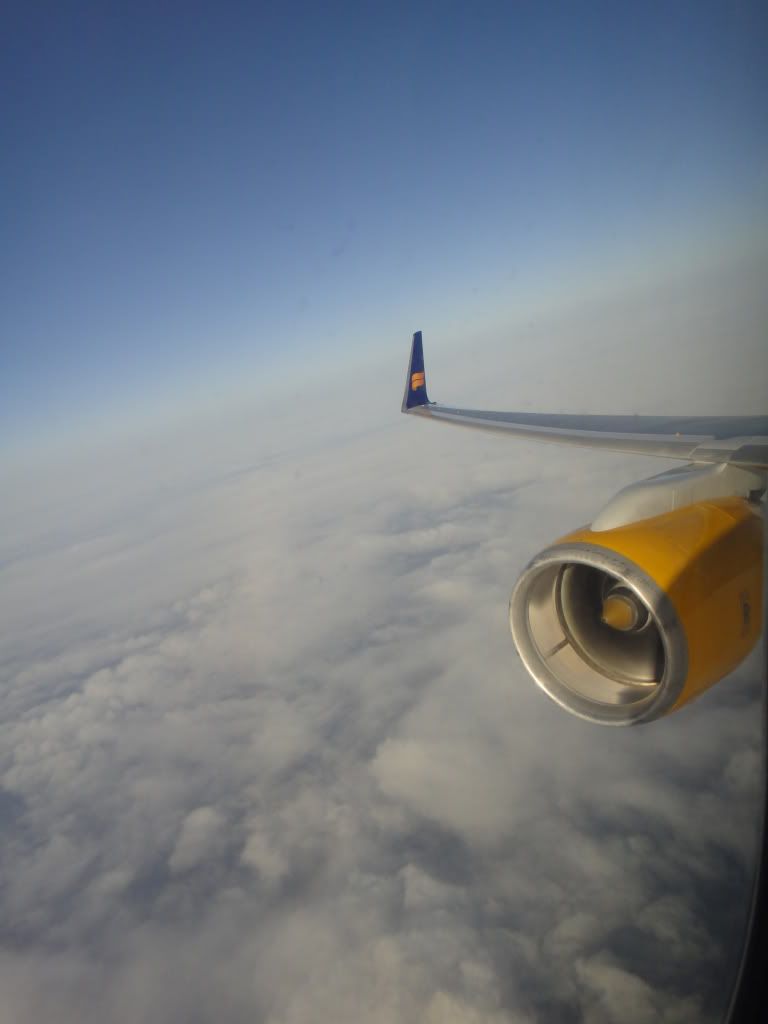 Menu for this flight. The duck sounds delicious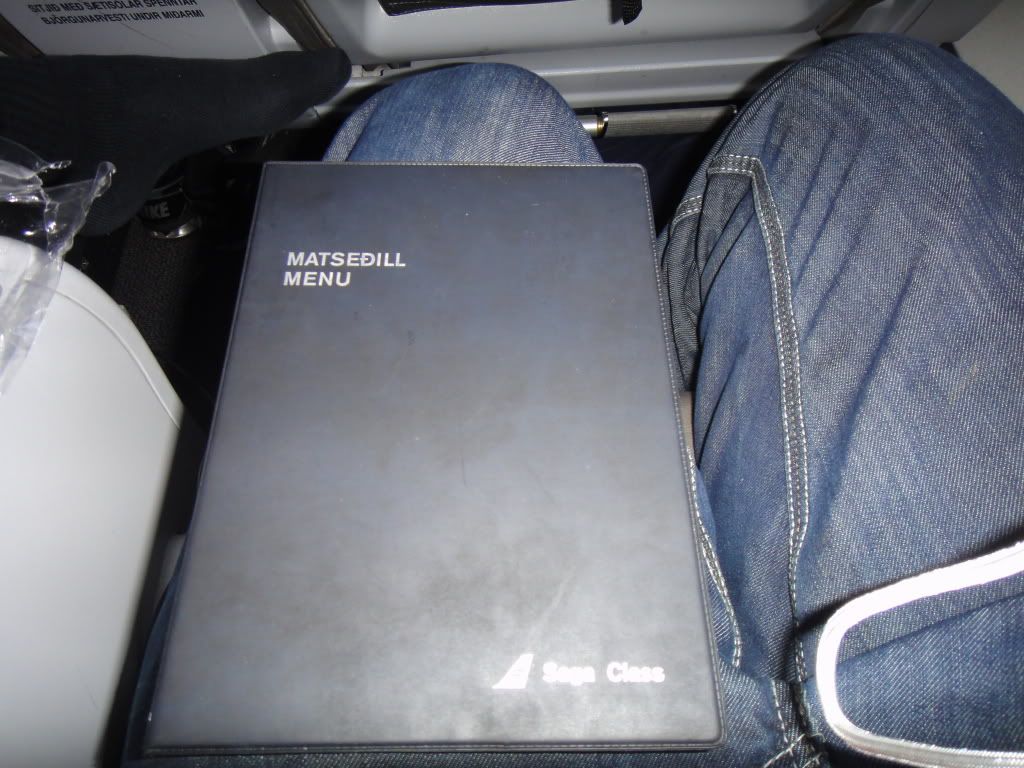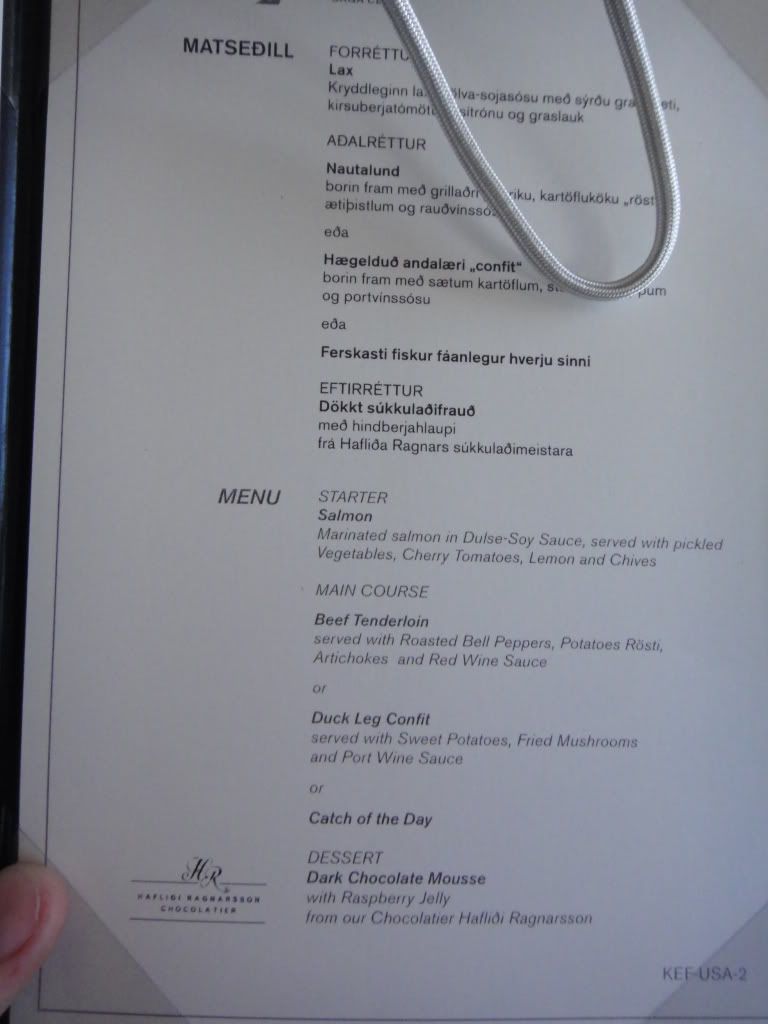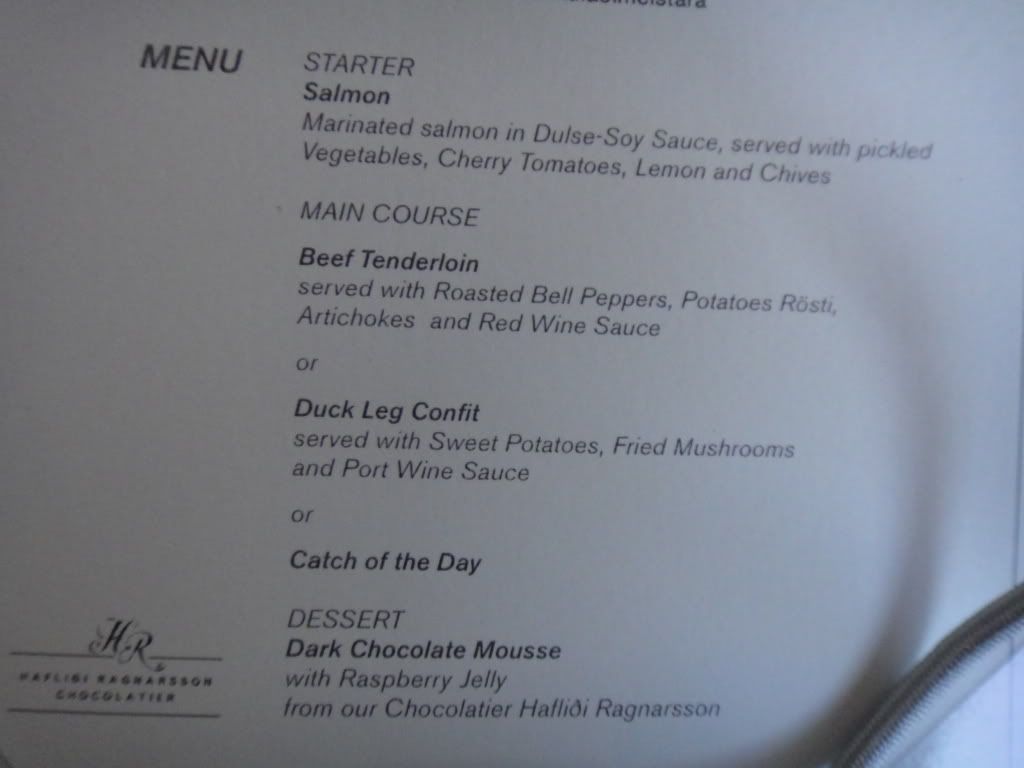 Legroom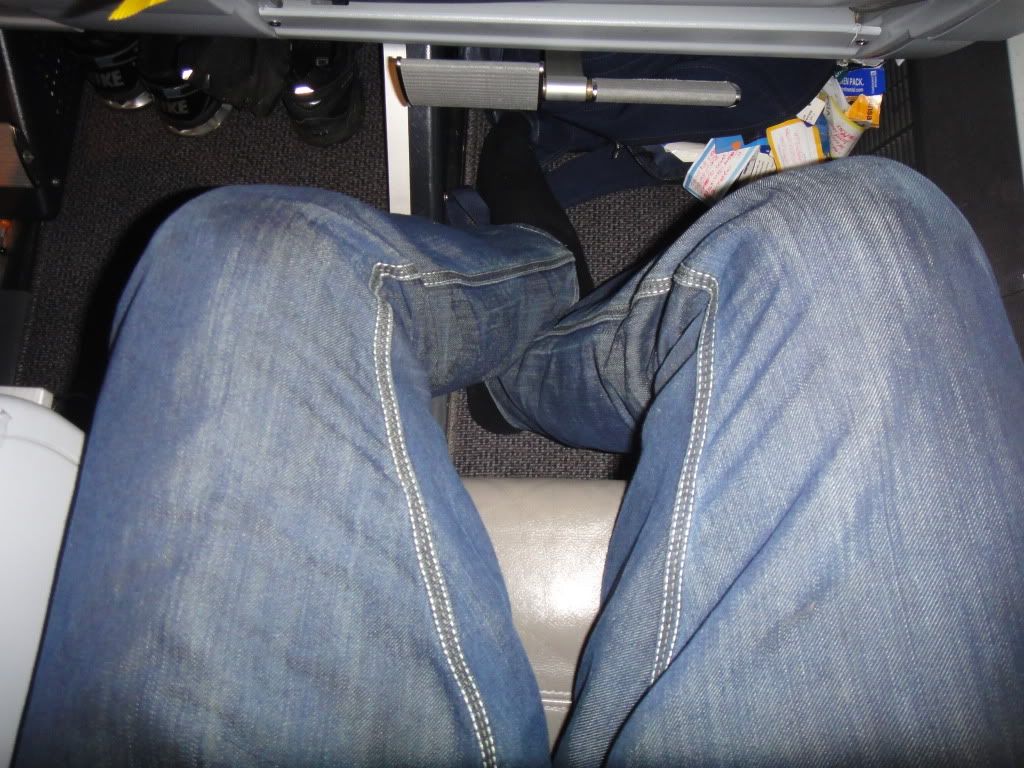 Drink service before dinner (Me: Pepsi, dad: Champagne)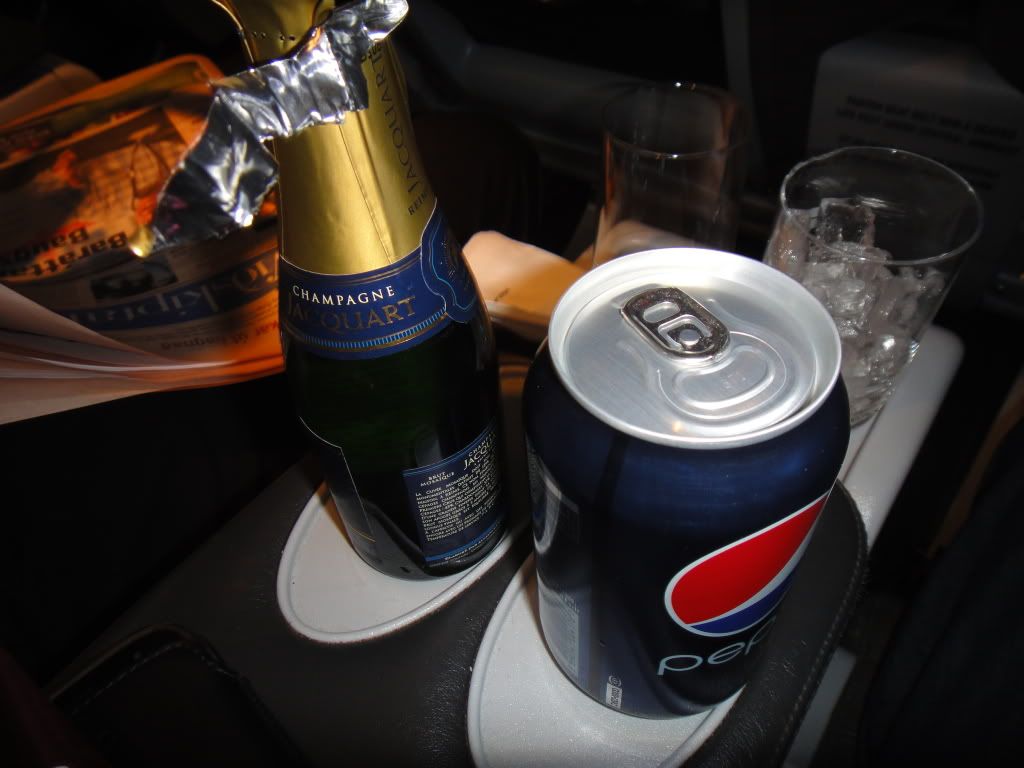 Ahh…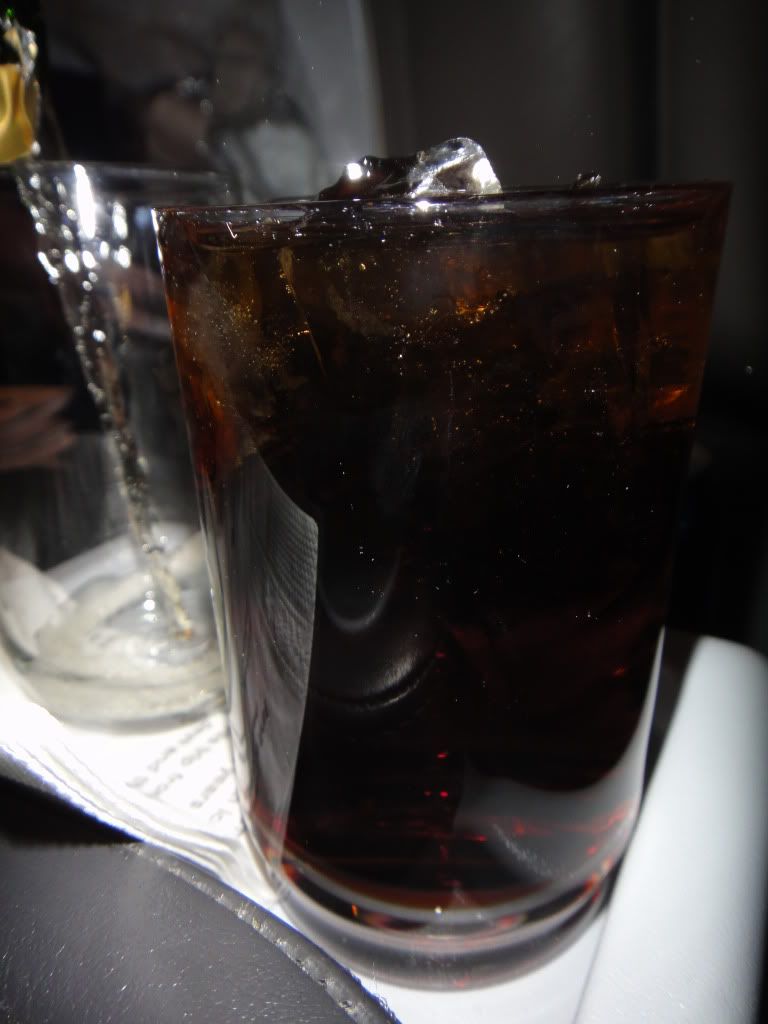 I decided to watch Borat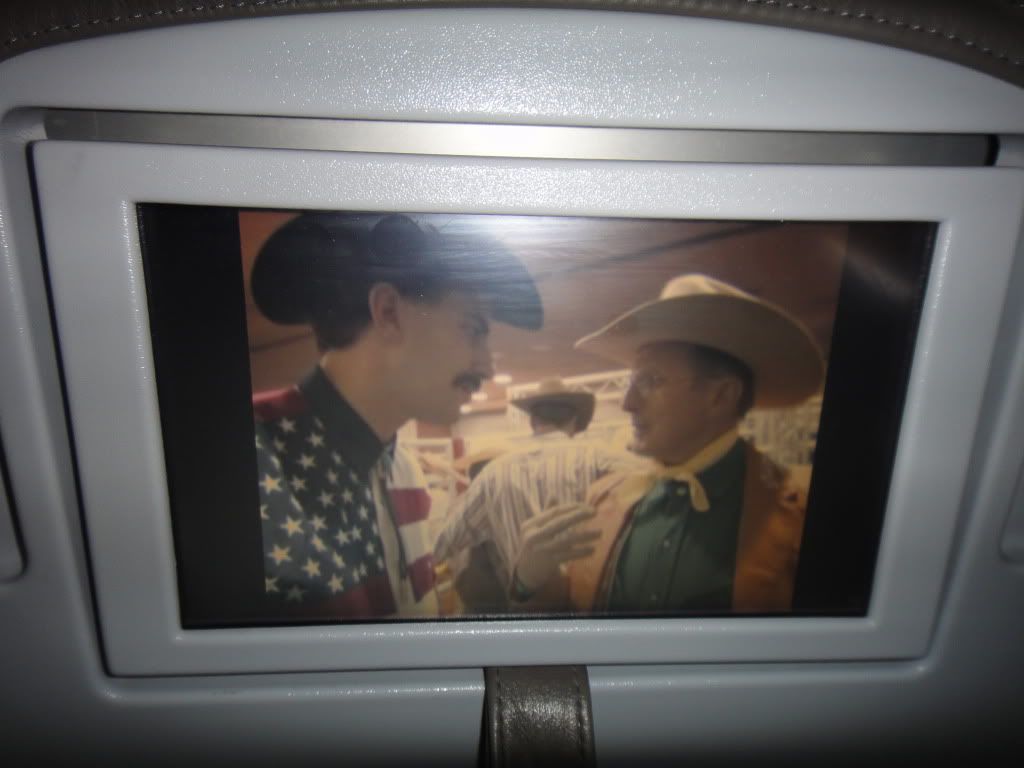 Zoom in on the winglet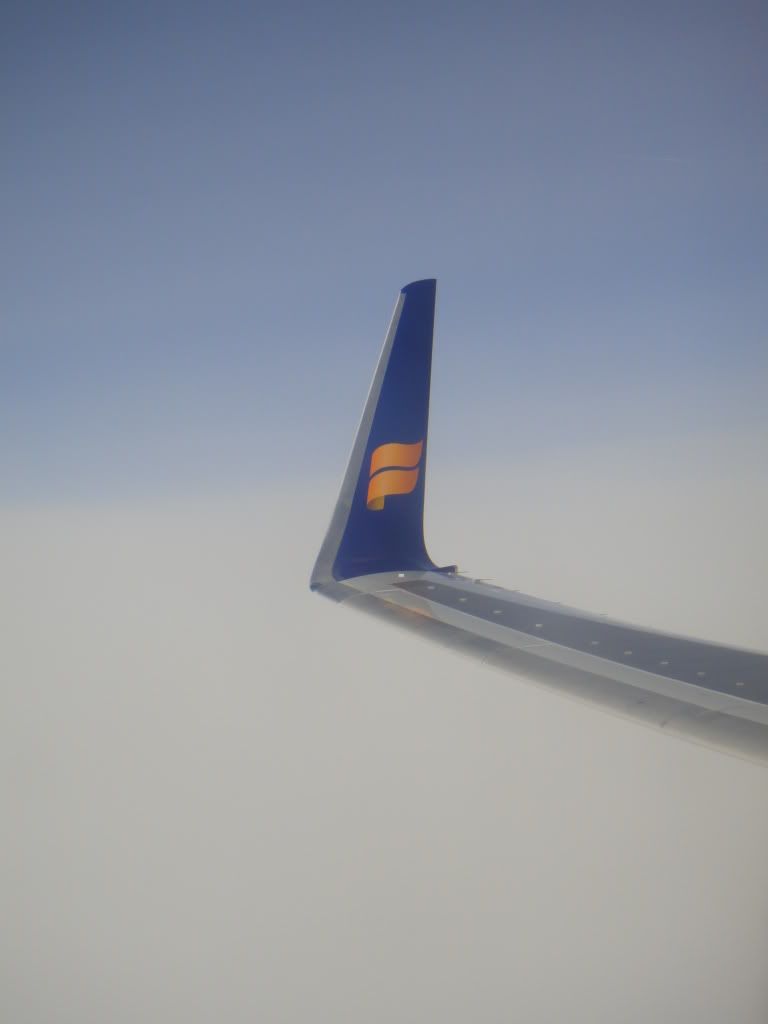 Over Greenland – unfortunately it was cloudy, so no views today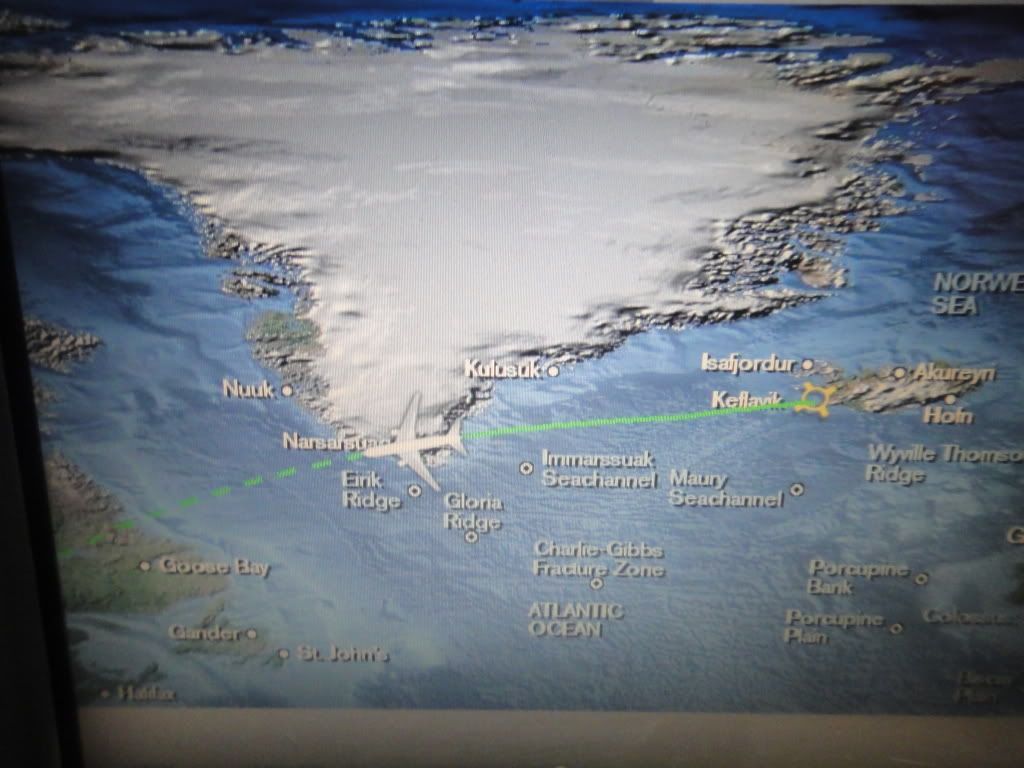 And the duck was delicious! Man, this was the best food I've ever had on a plane!
The banana chocolate was tasty too. All in all, well done FI!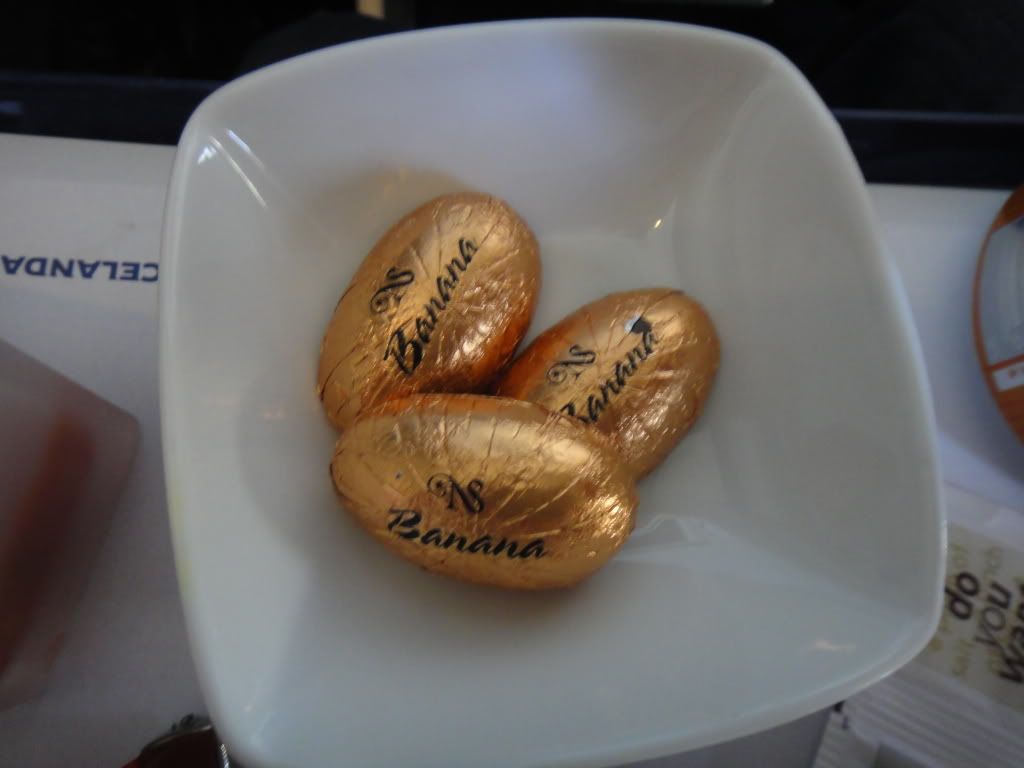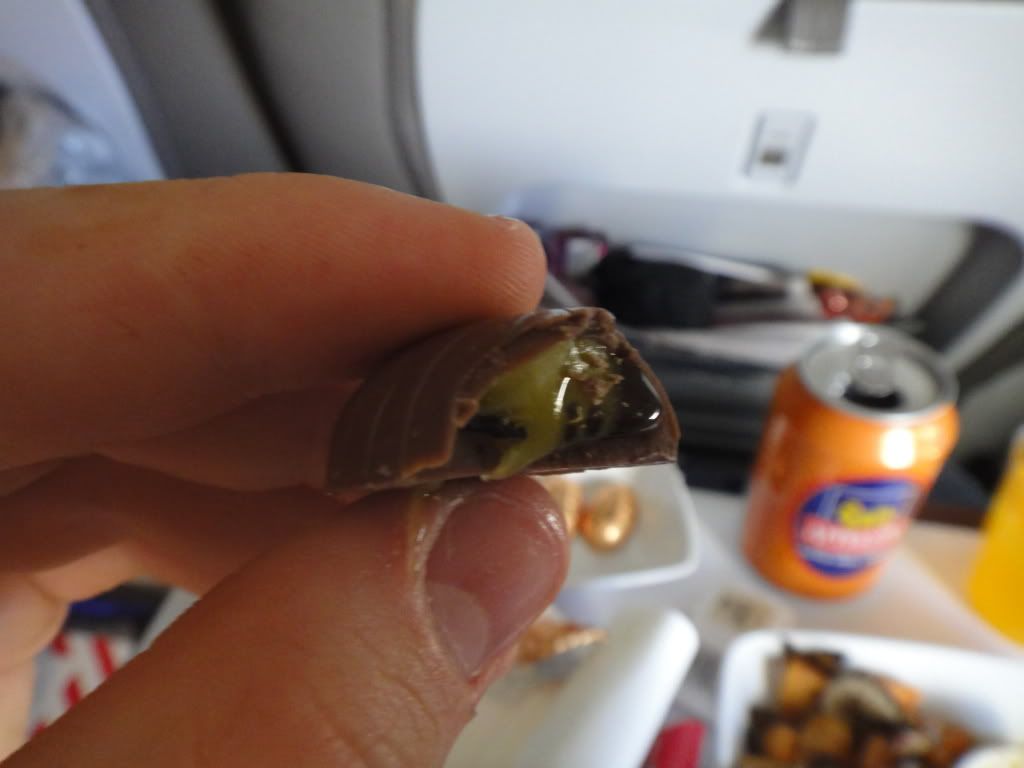 Nice headphones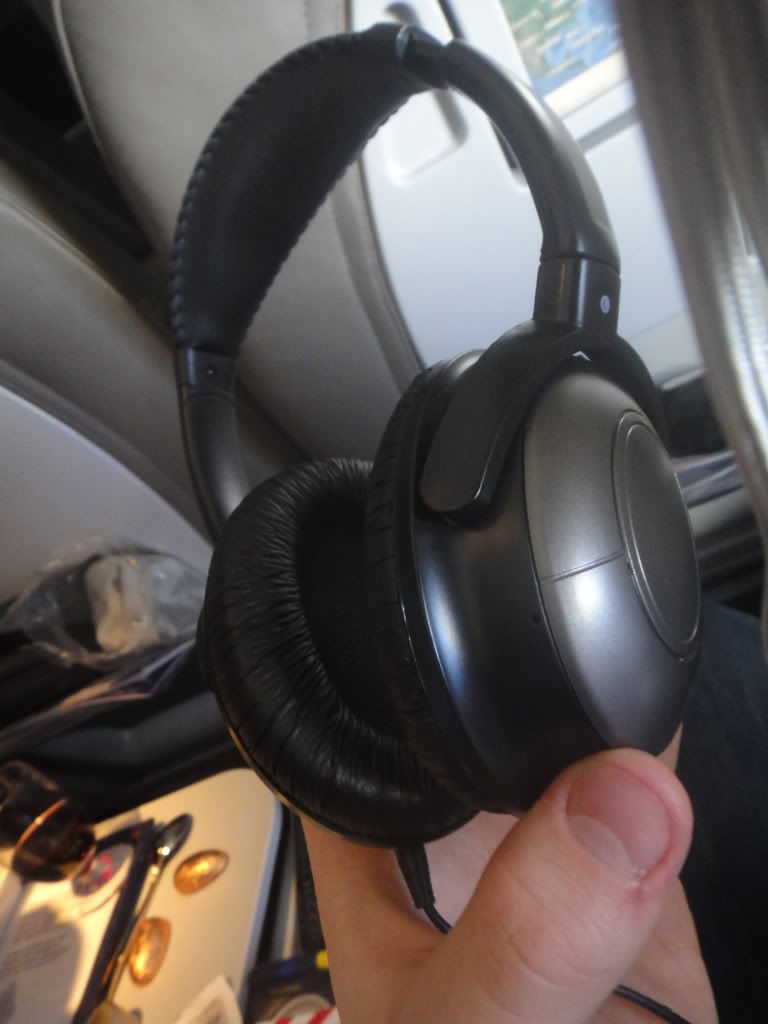 Thor is my middle name!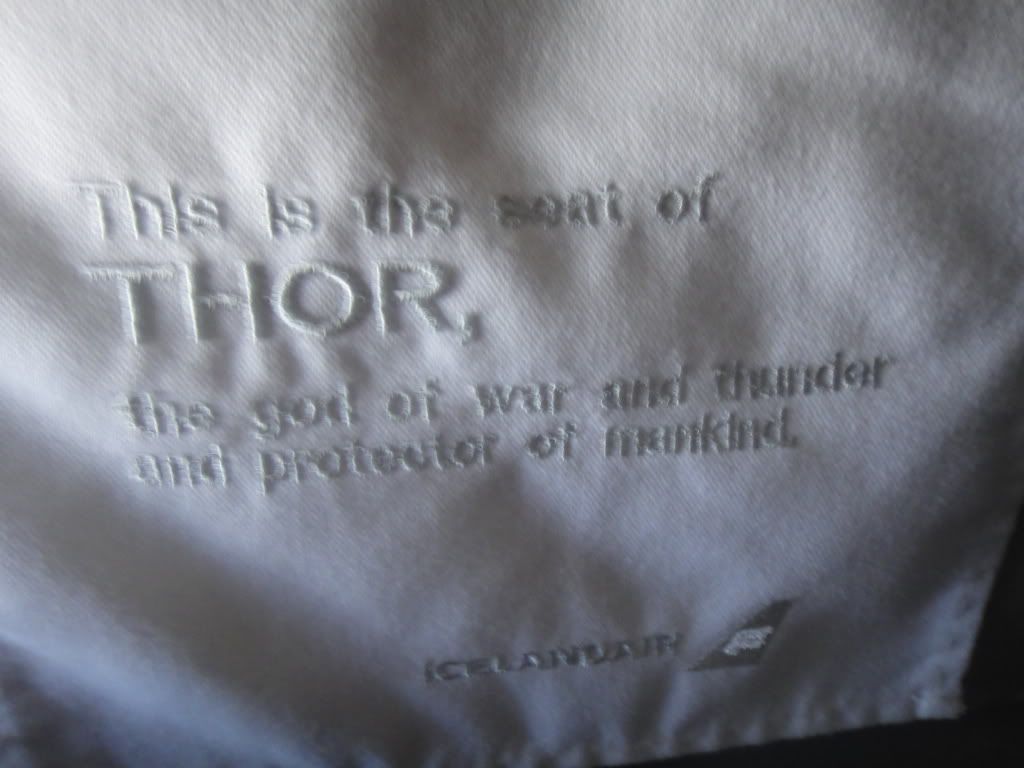 Canada, here we come!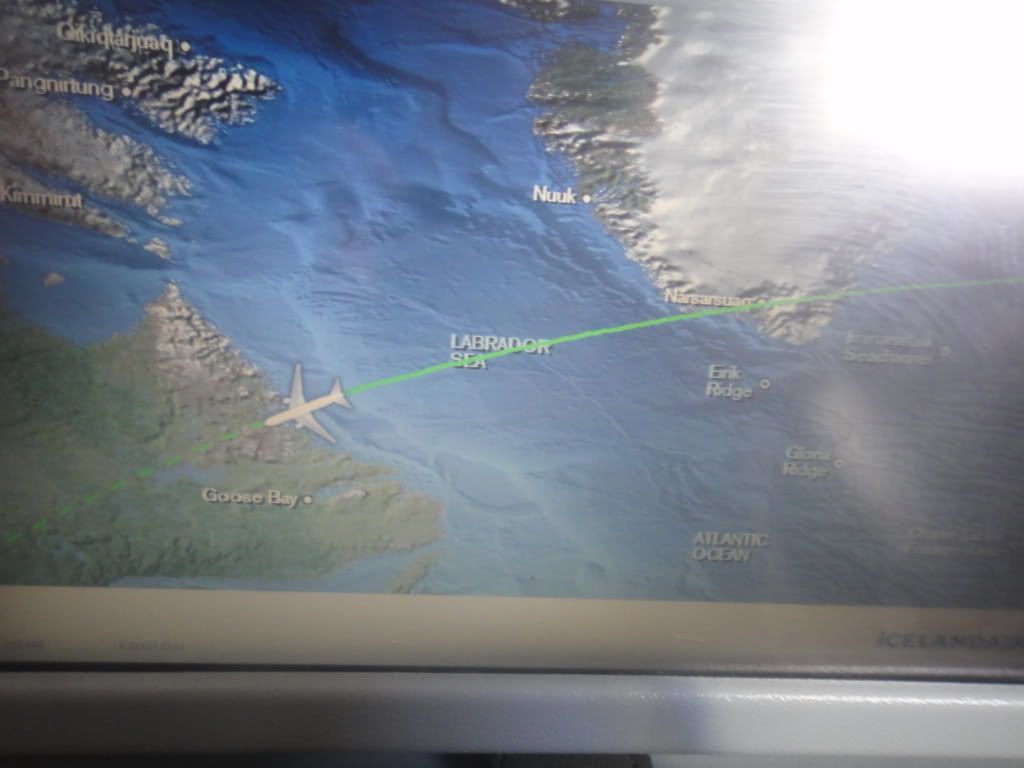 Shortly after crossing the Canadian border, we visited the flight deck. After a short chat with the pilots, they allowed me to sit there for landing. Score!
View over the FD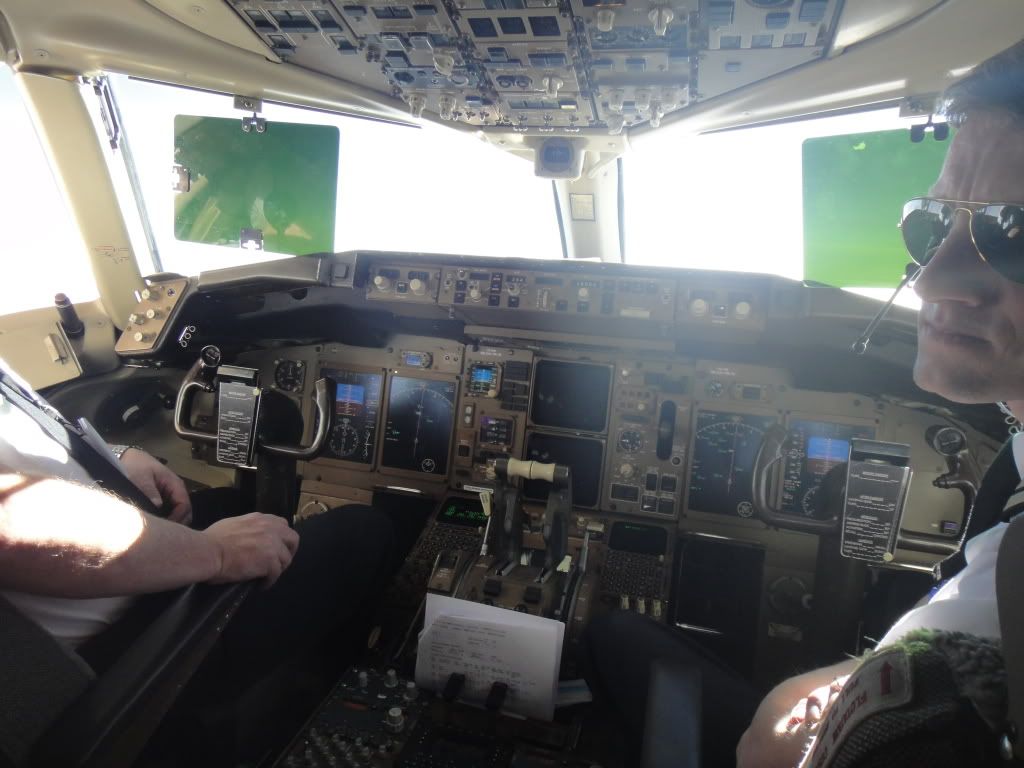 Snowy Canada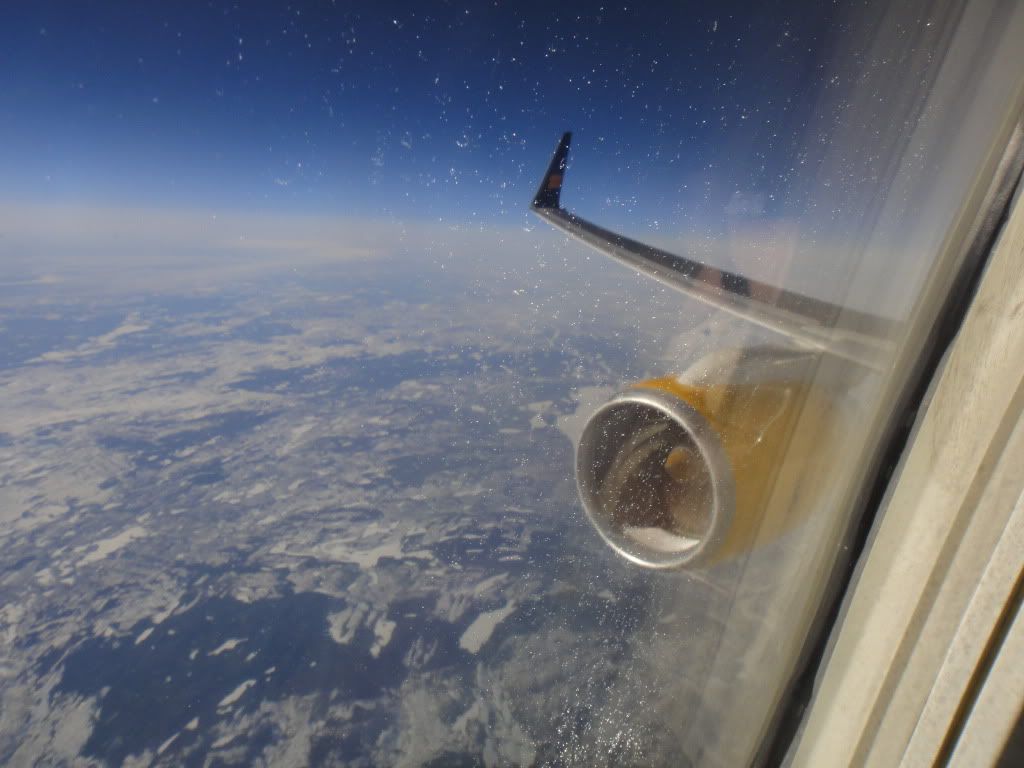 Another drink service, the service was truly great on this flight!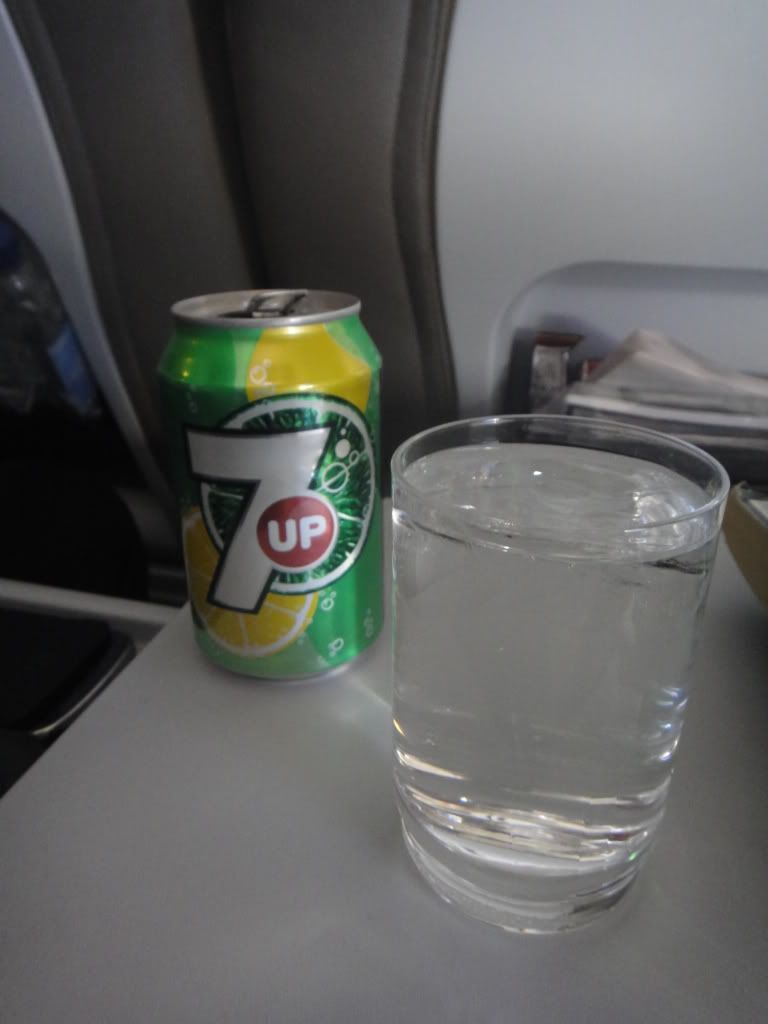 We got cheese & shrimp an hour before landing. I passed but my dad opted for it.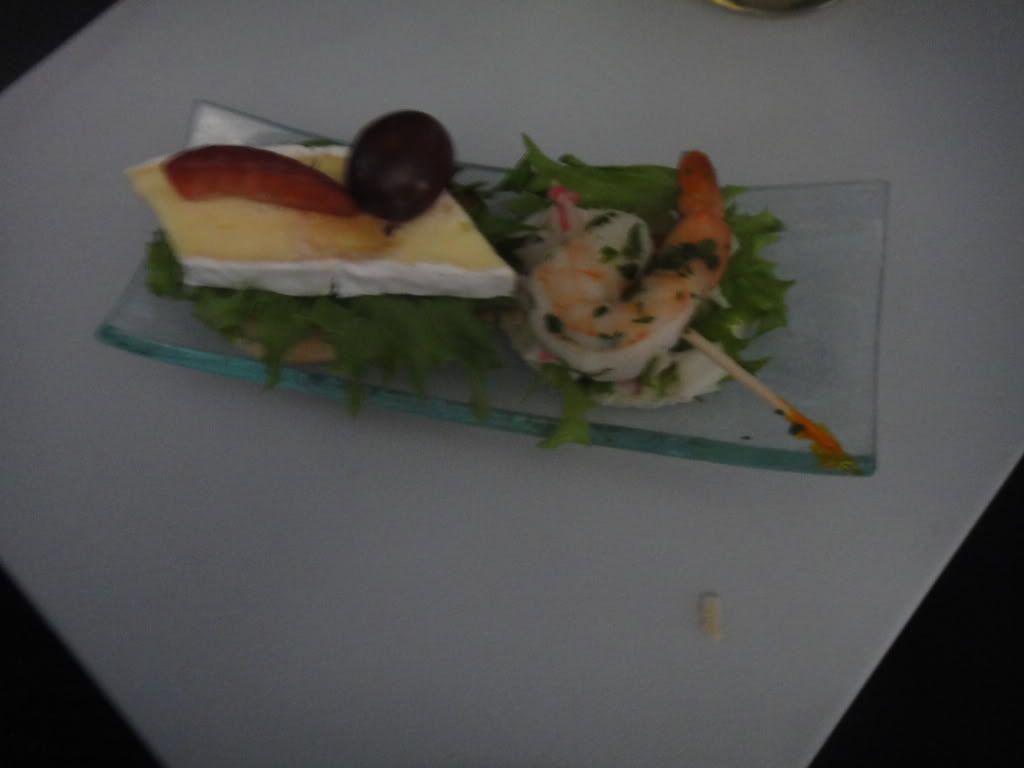 Another drink service – glacial water in the right environment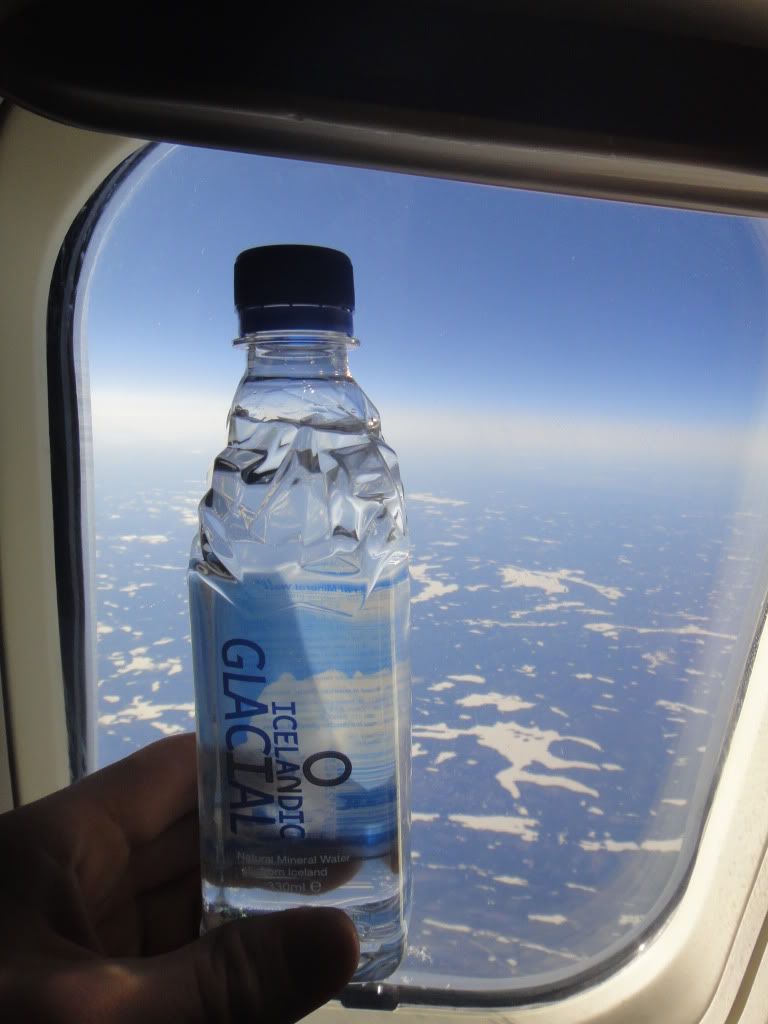 Looking over the options on standby to LIM from YYZ – DL, AC, UA and AA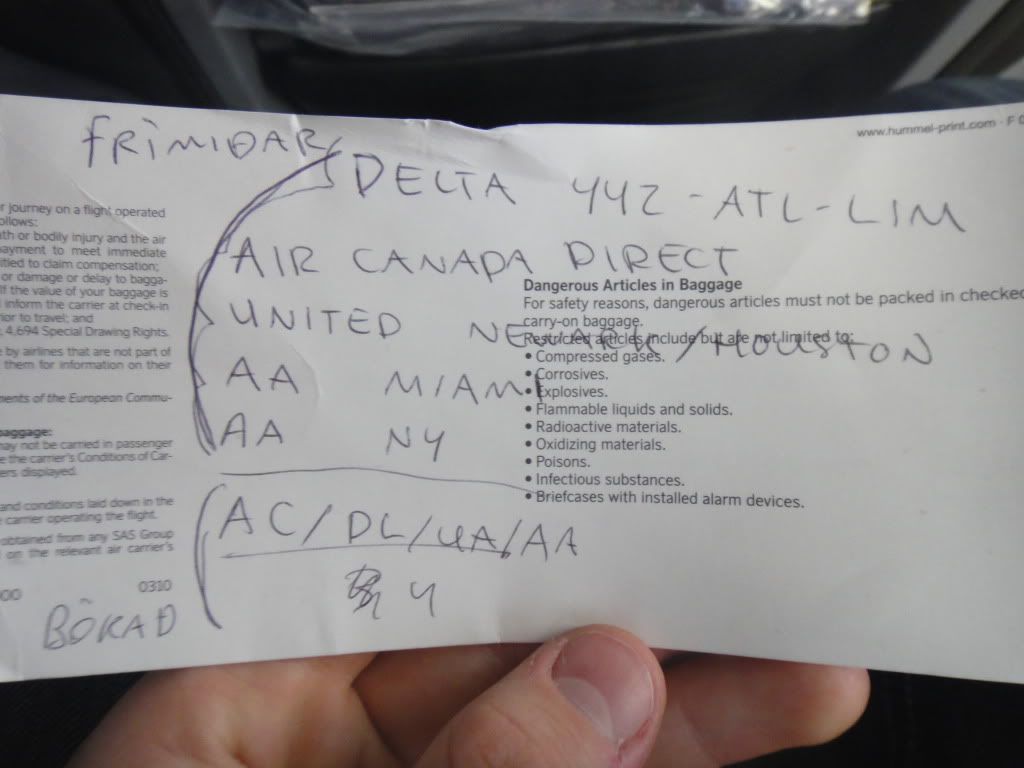 Nice FI glass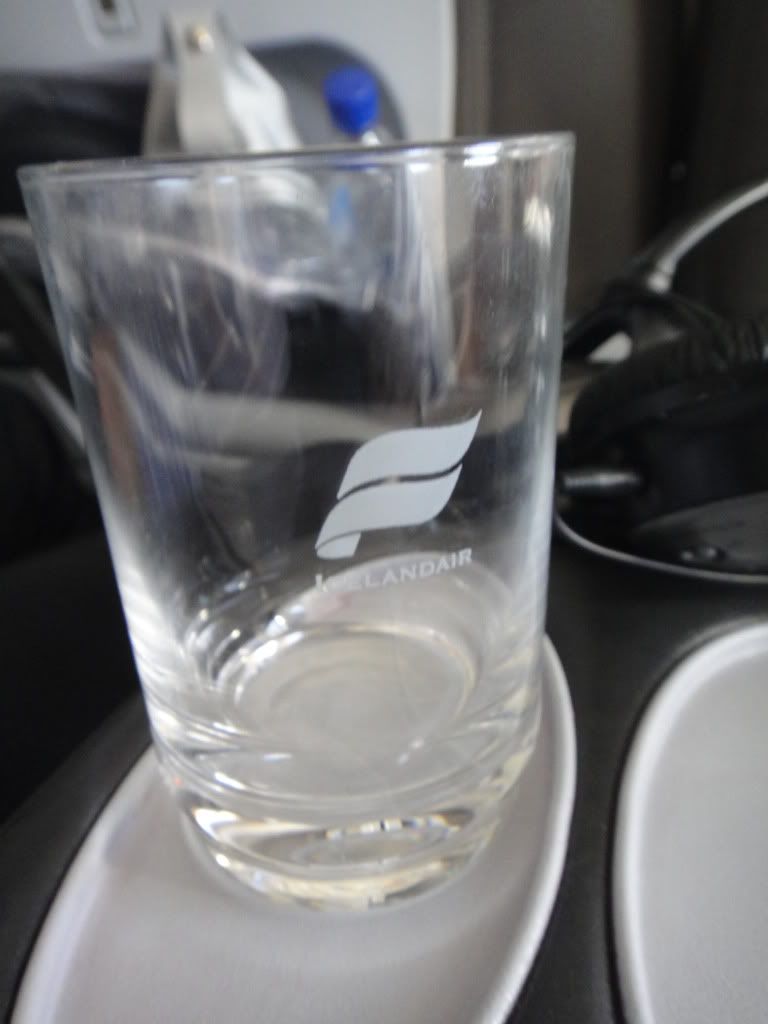 FD again – some pretty rough weather ahead as you can see on the screen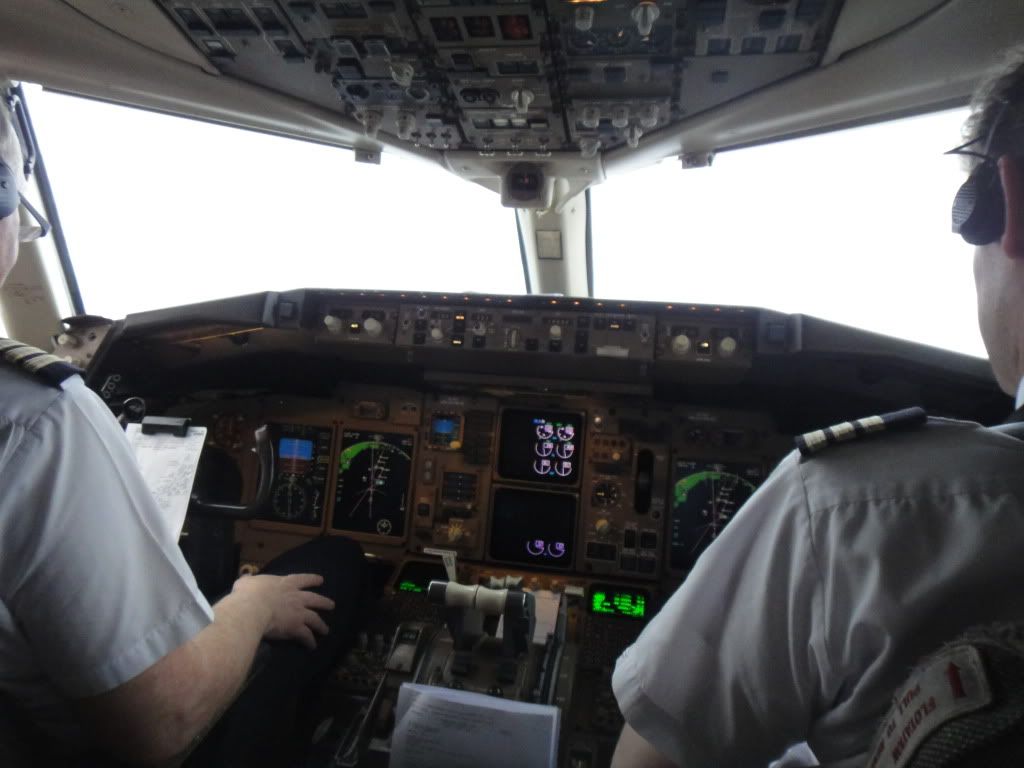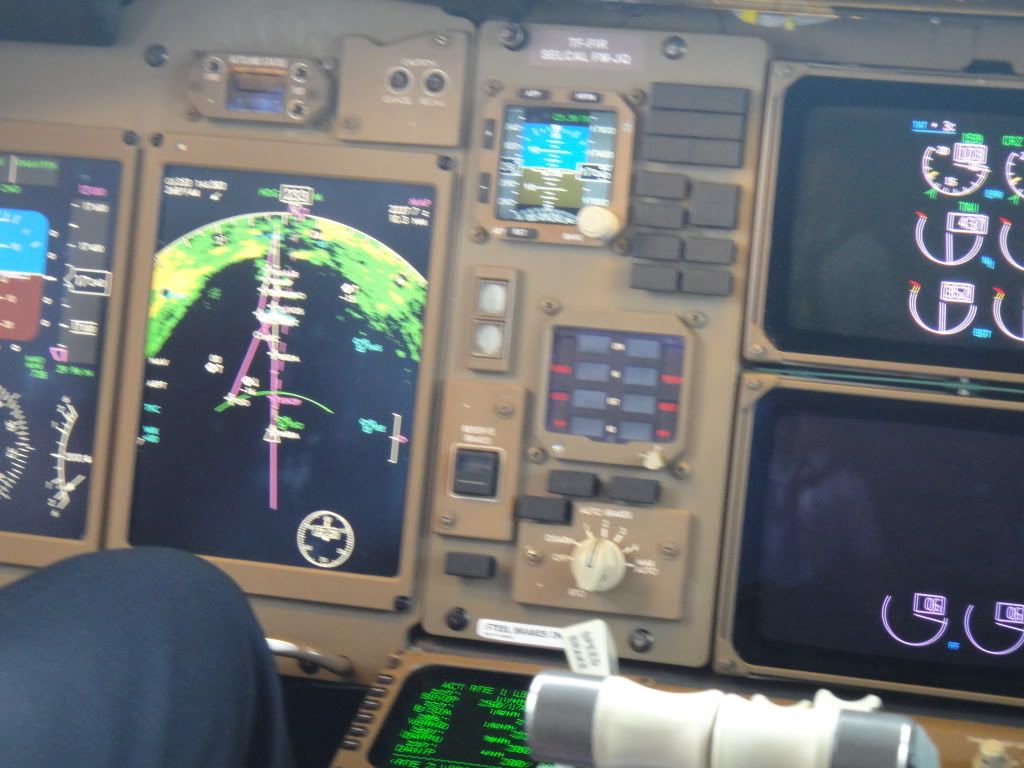 Landing video:
http://www.youtube.com/watch?v=-p4_UU33auE
A6-EDA, EK's first 380, and the 77W I flew to NRT later on, C-FRAM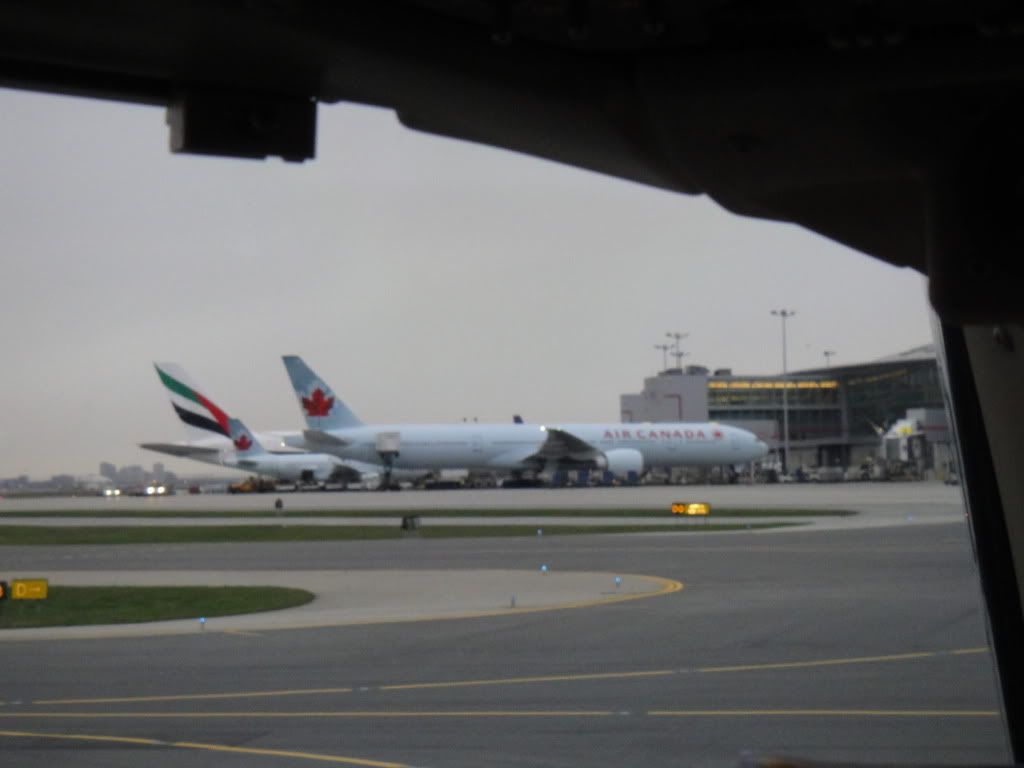 A closer look at the whale jet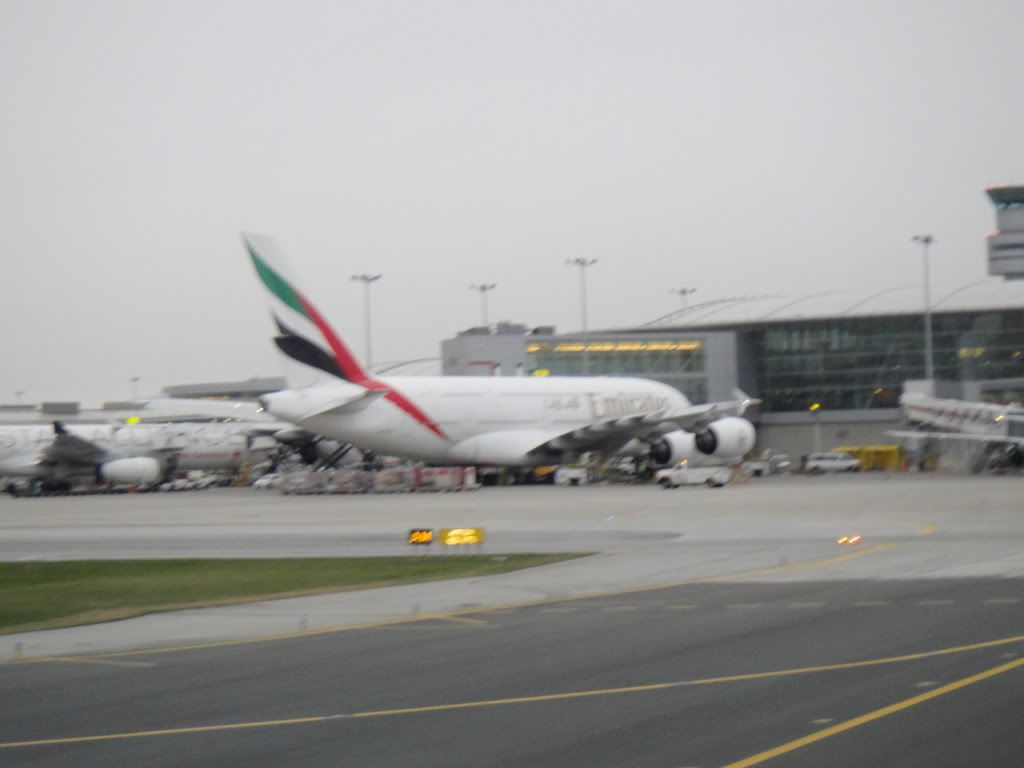 D-AIHQ, LH 346
AC 763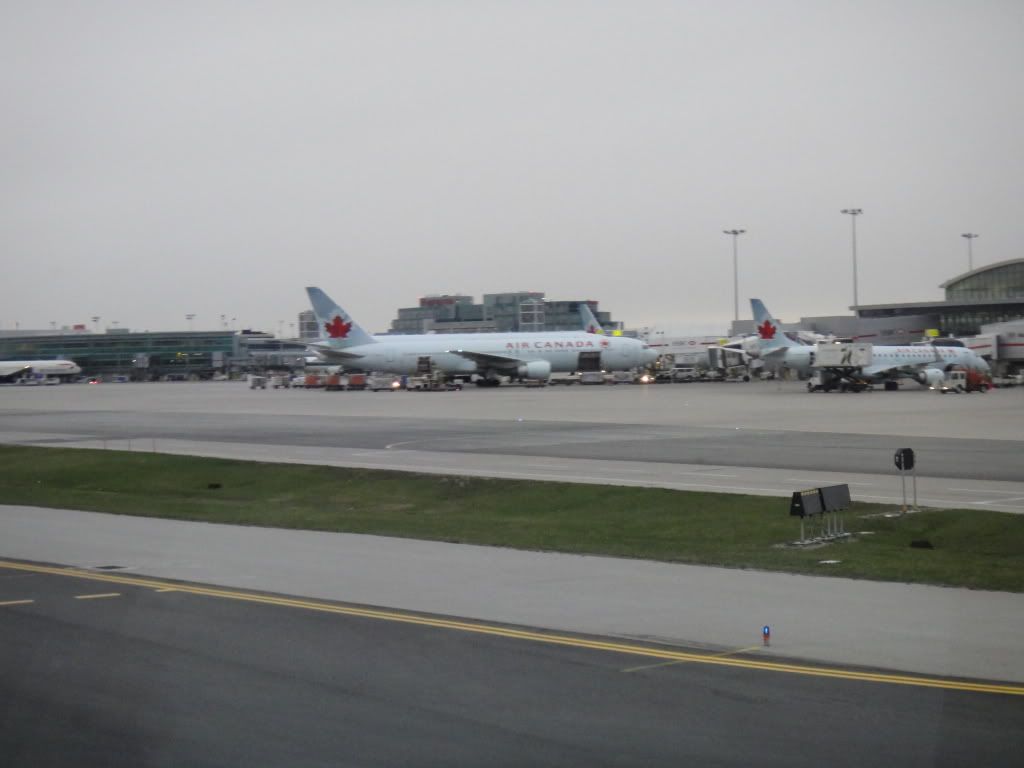 AC shorthaul jets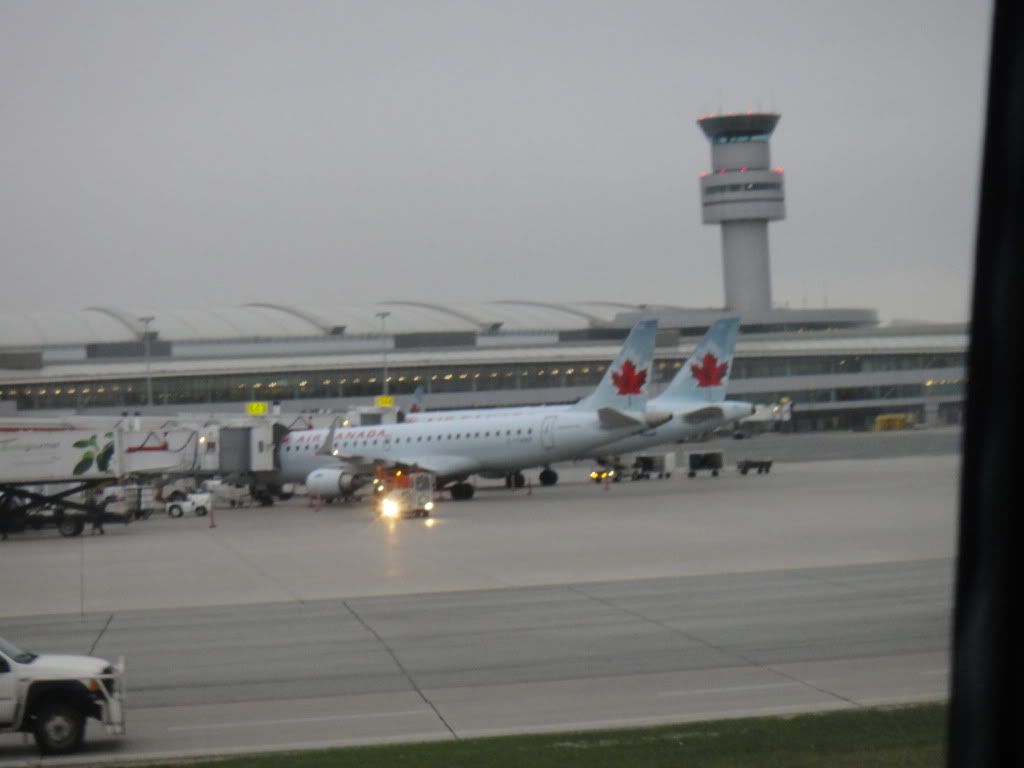 AC longhaul jets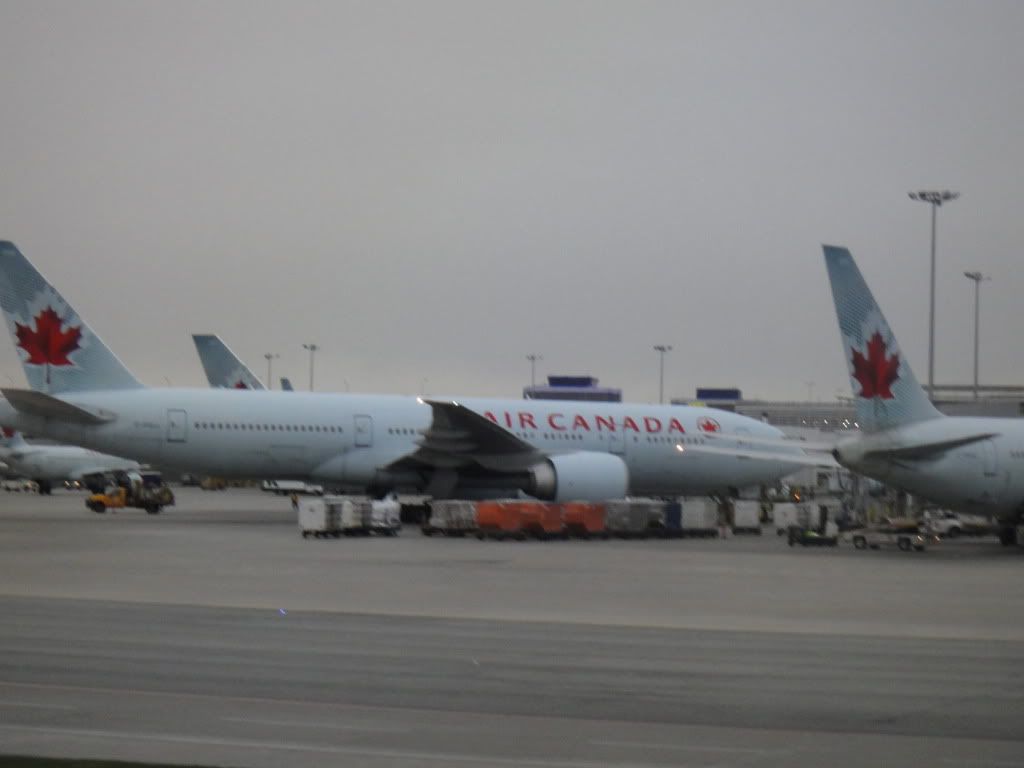 AF 343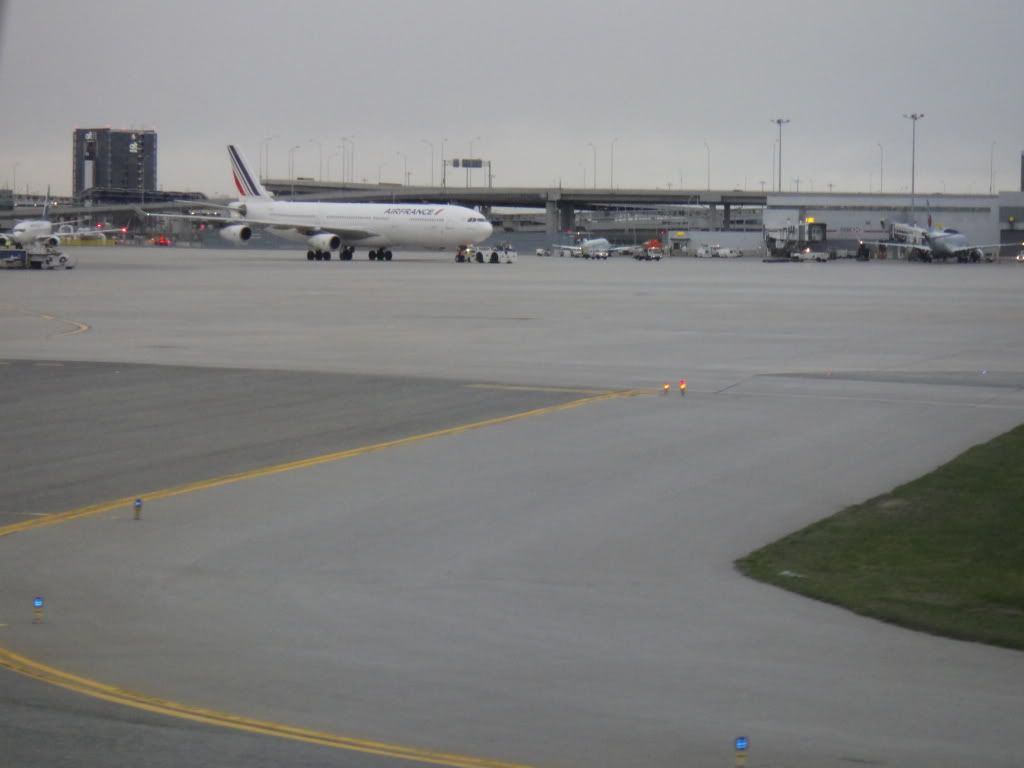 Westjet 737s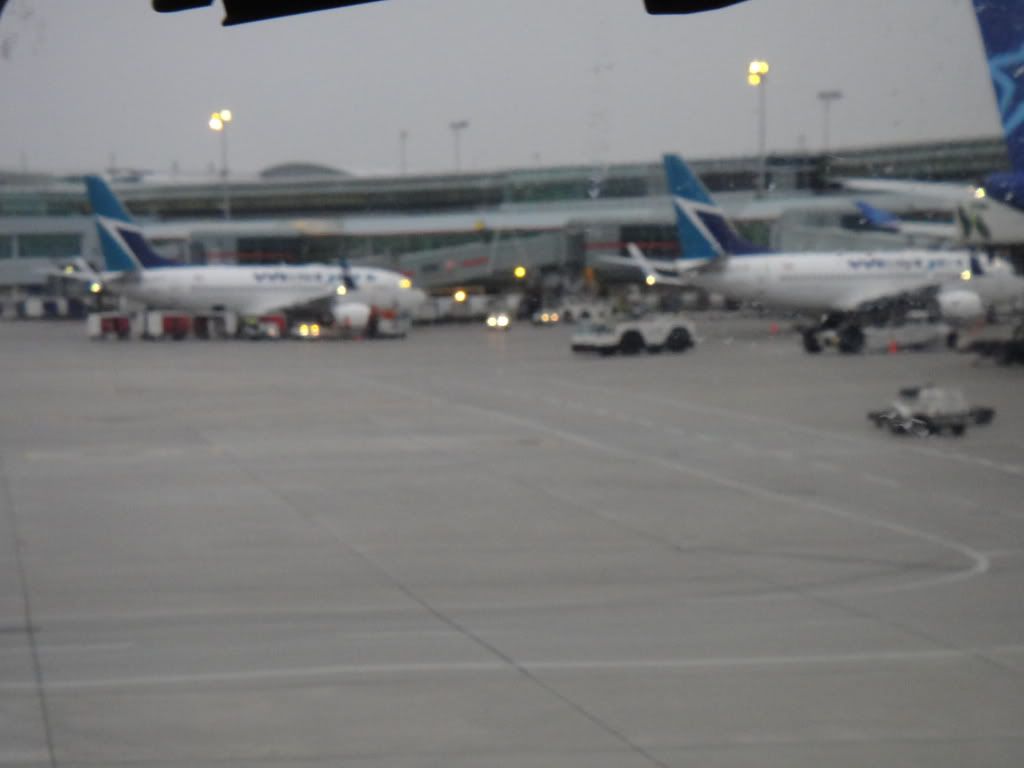 Air Transat multi-language welcome 330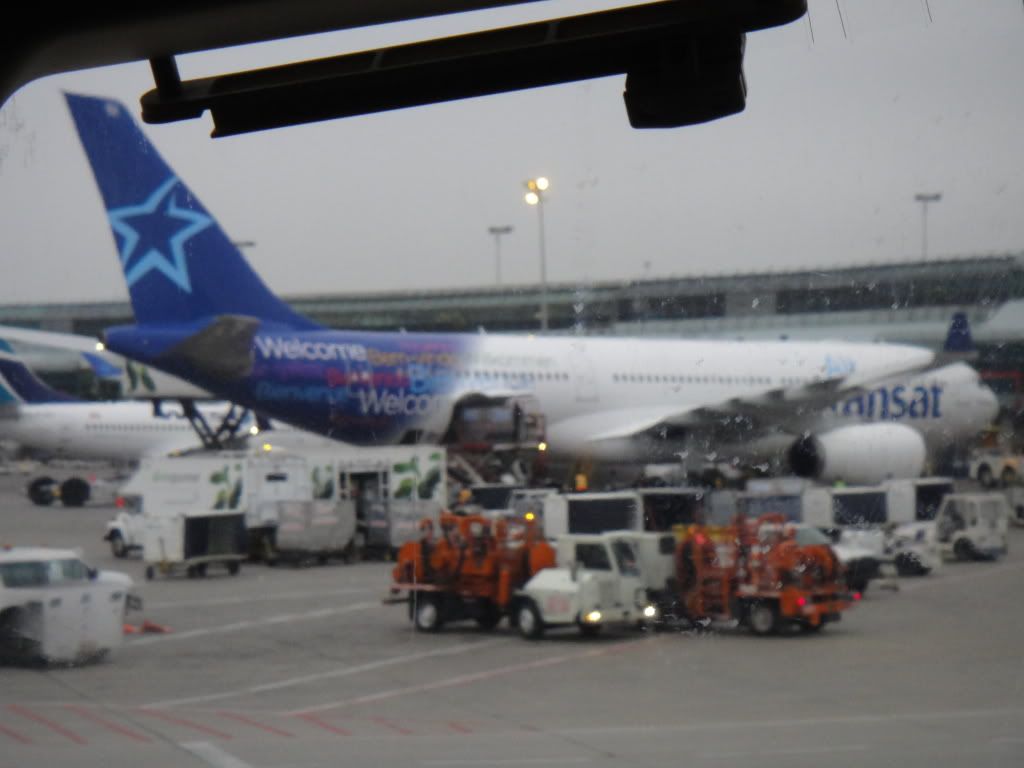 G-BNWU, BA 763, pushing back for Heathrow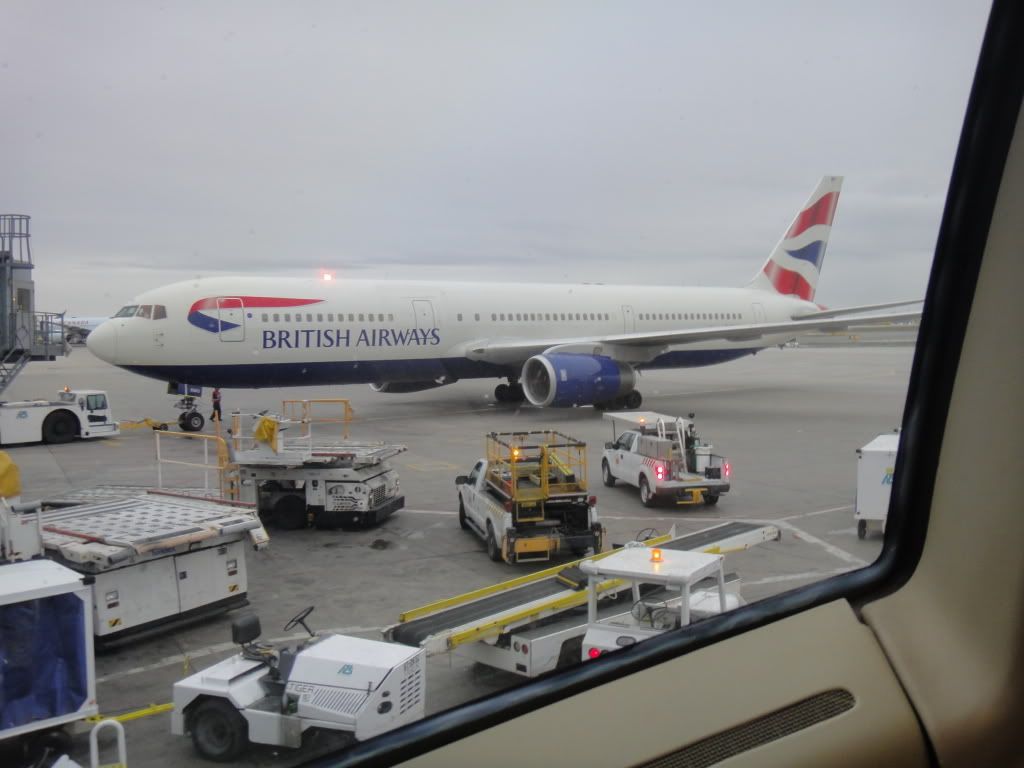 Tail closeup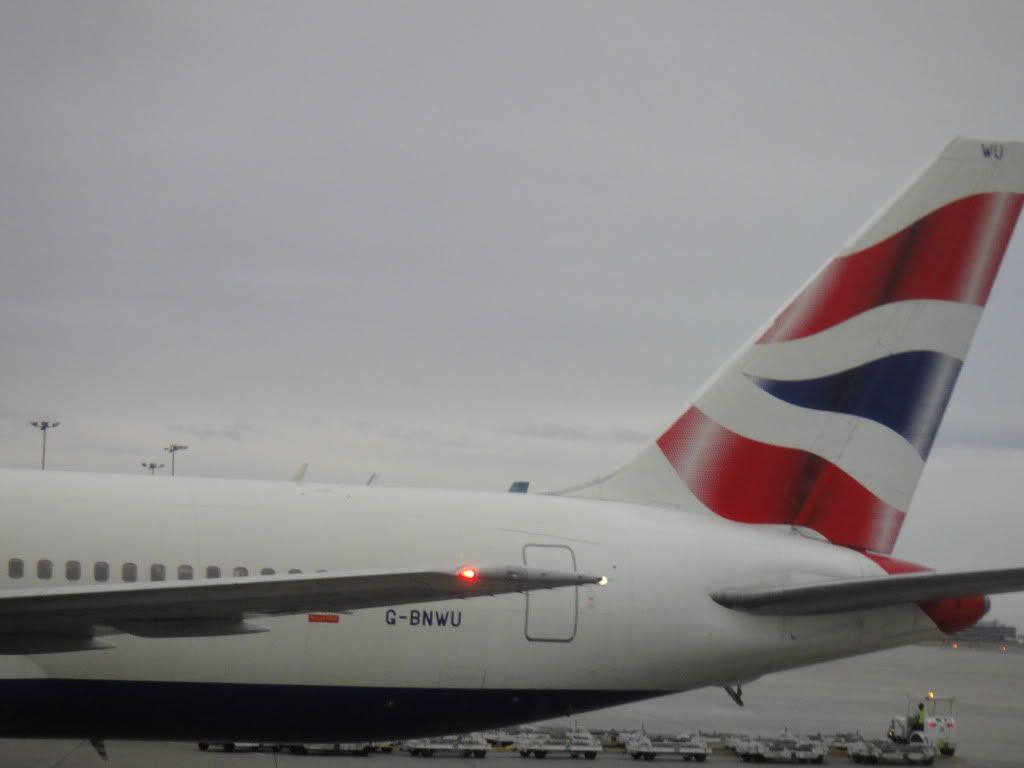 After flight checklist - complete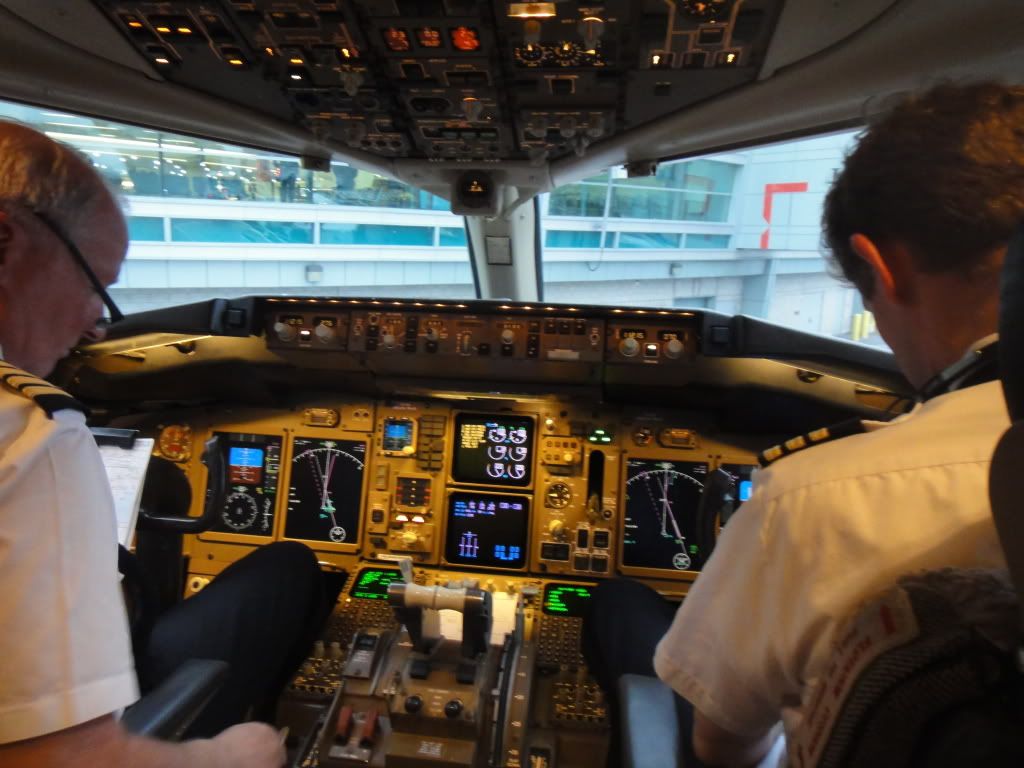 Bye TF-FIR, see you next time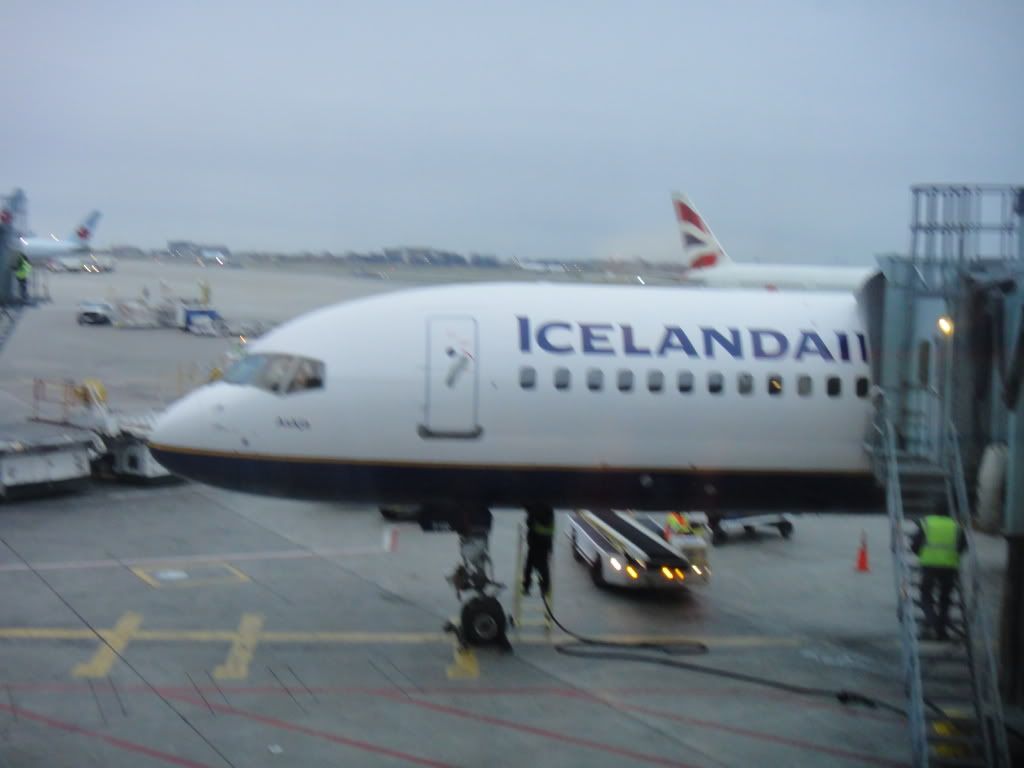 A better look at the nice Air Transat 330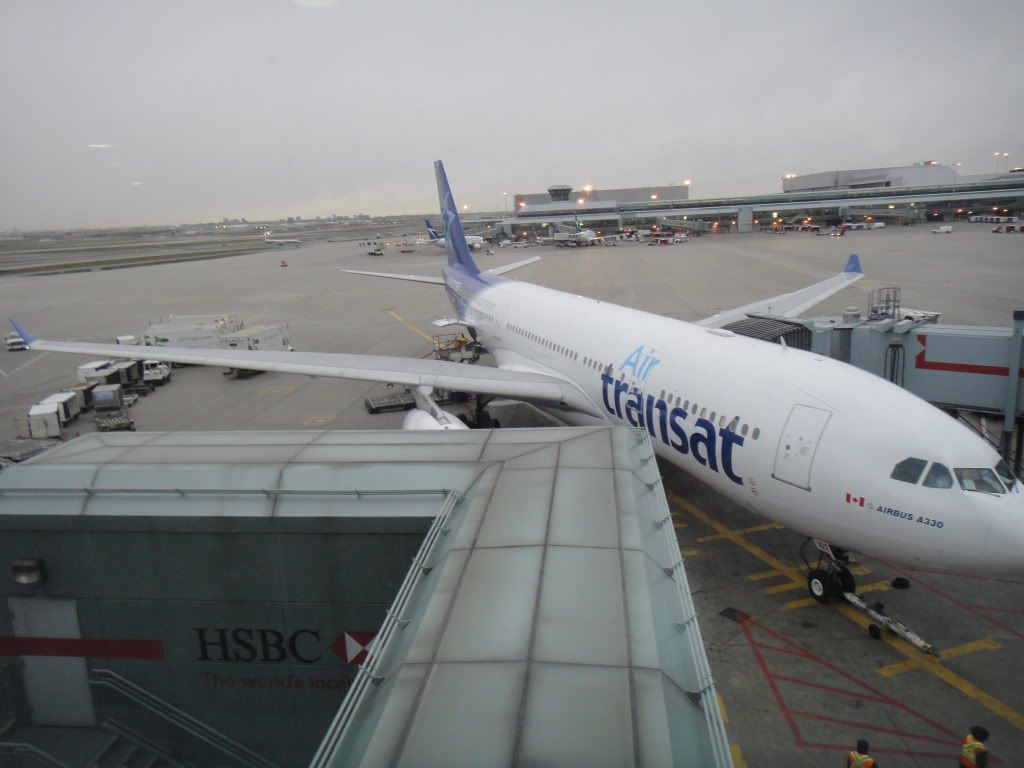 C-FLWJ, a WestJet 73G, pushing back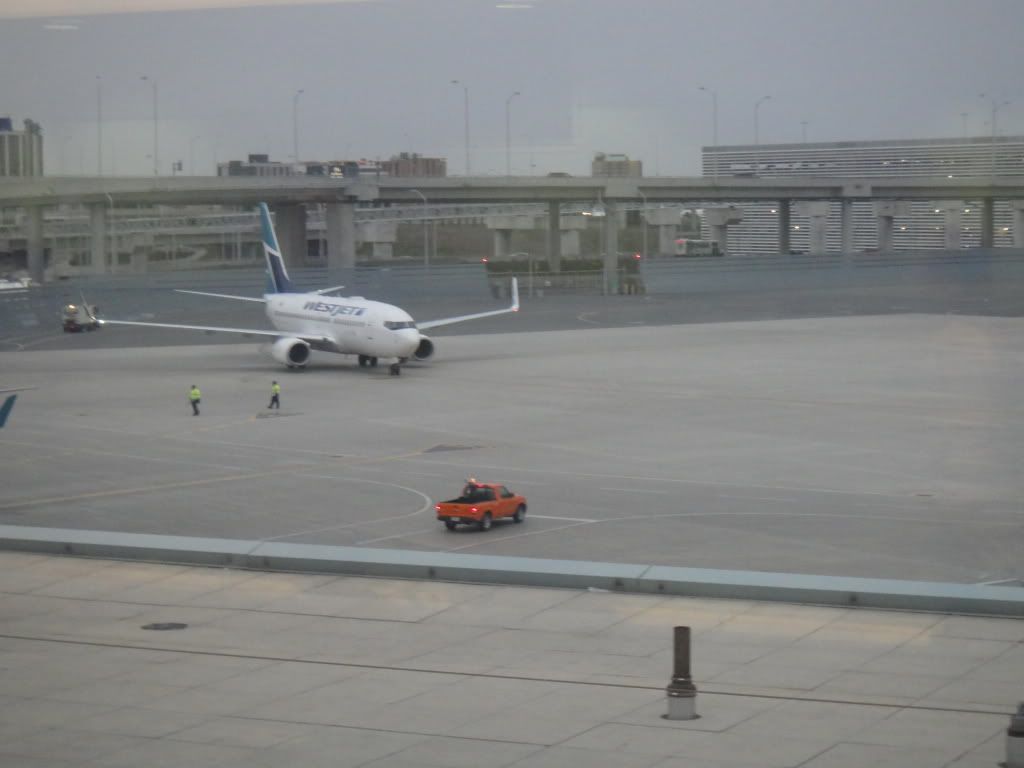 AC Jazz DH8 and AC Express B1900 (the LH 346 pictured earlier rotating in the distance)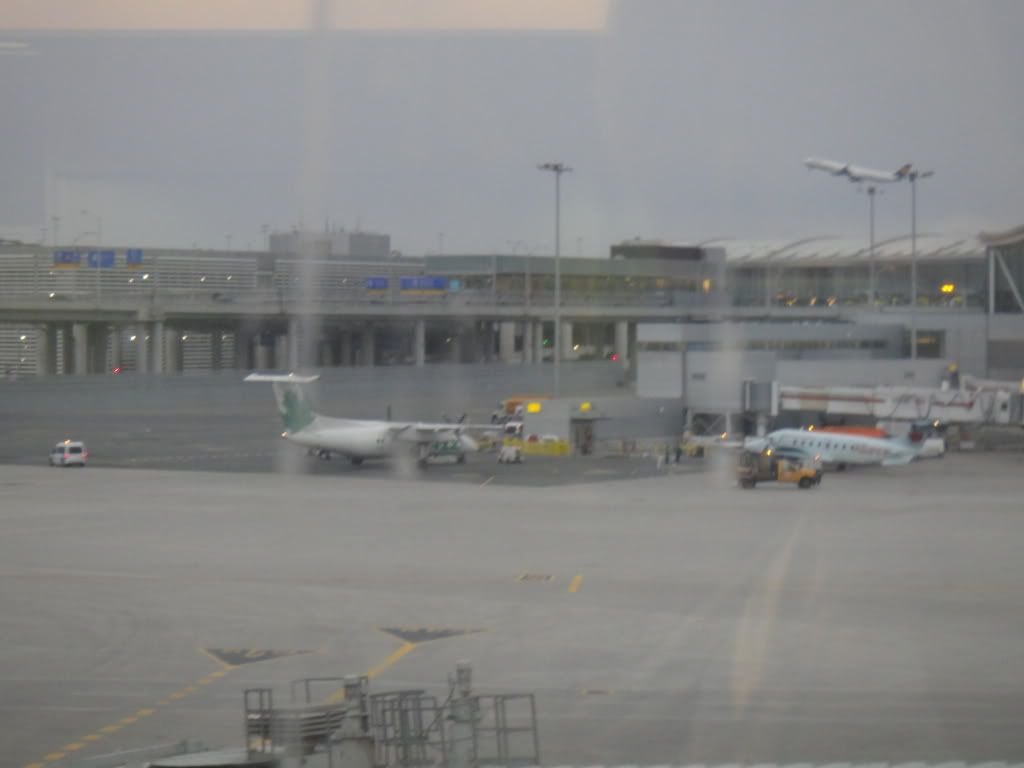 2 WestJets with LOT *A 763 taking off in the distance
AC Express Q400 and Thomas Cook Canada 752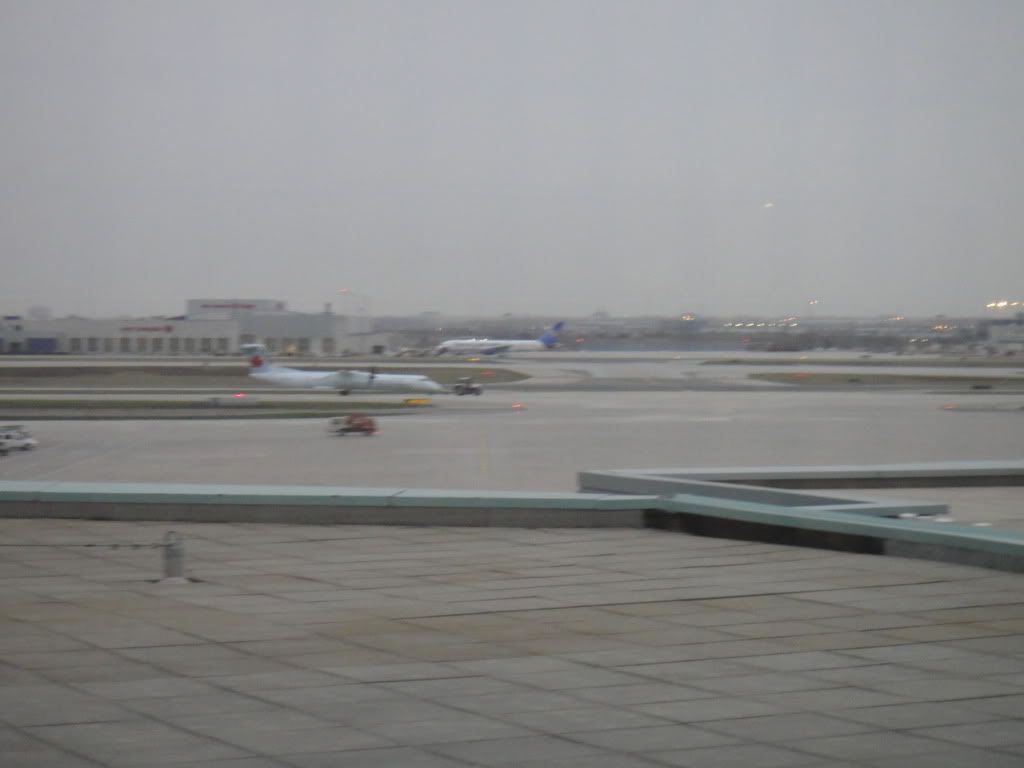 AC 77L taxiing out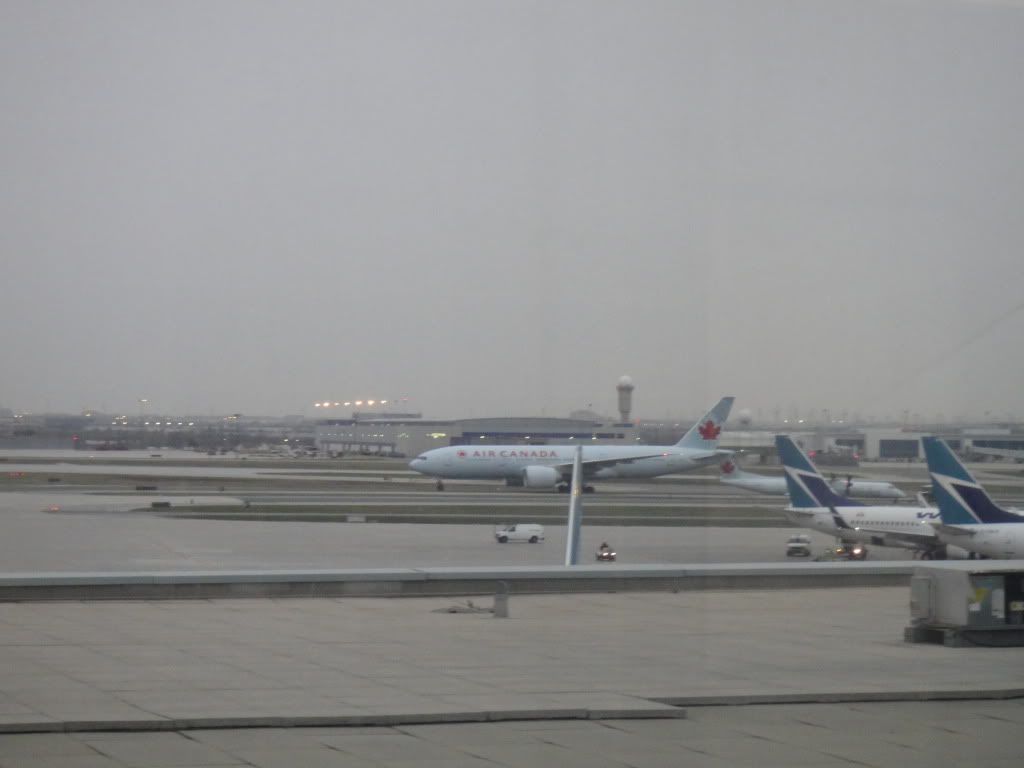 Look up at a WestJet 73G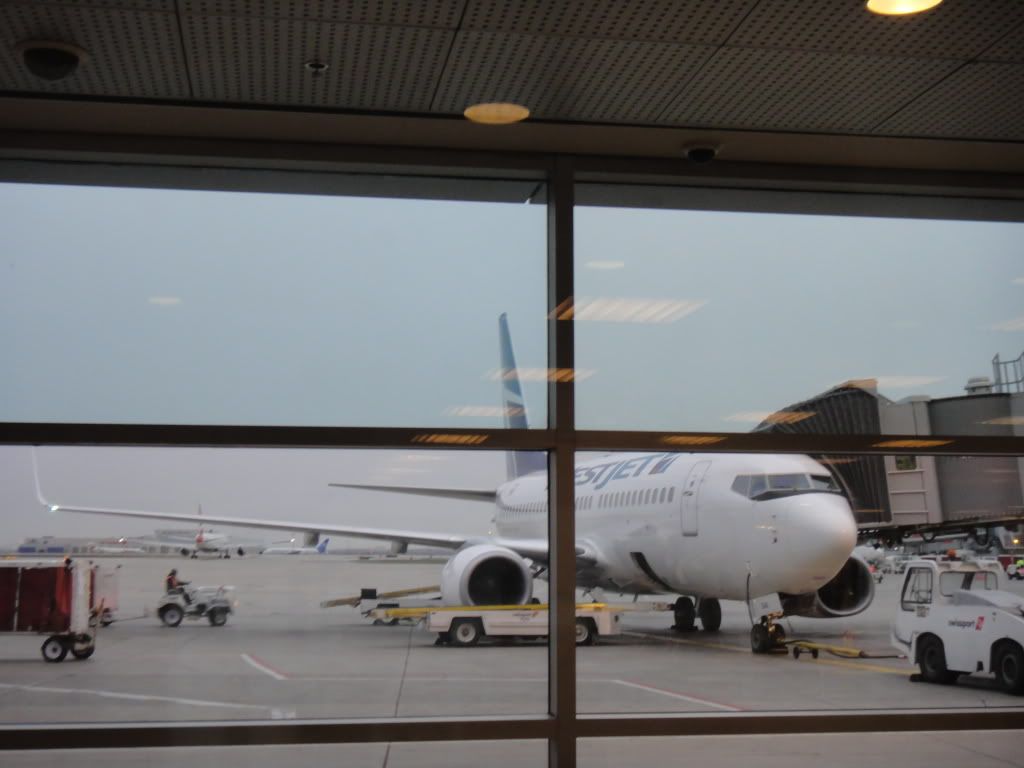 Terminal/Aerogare 3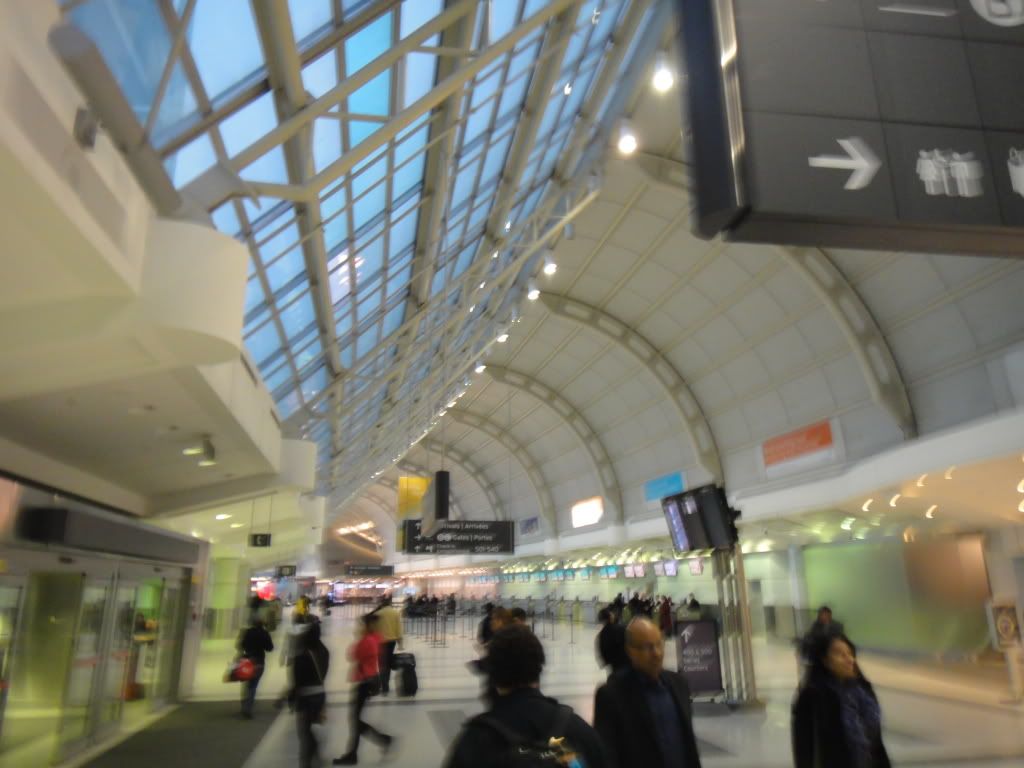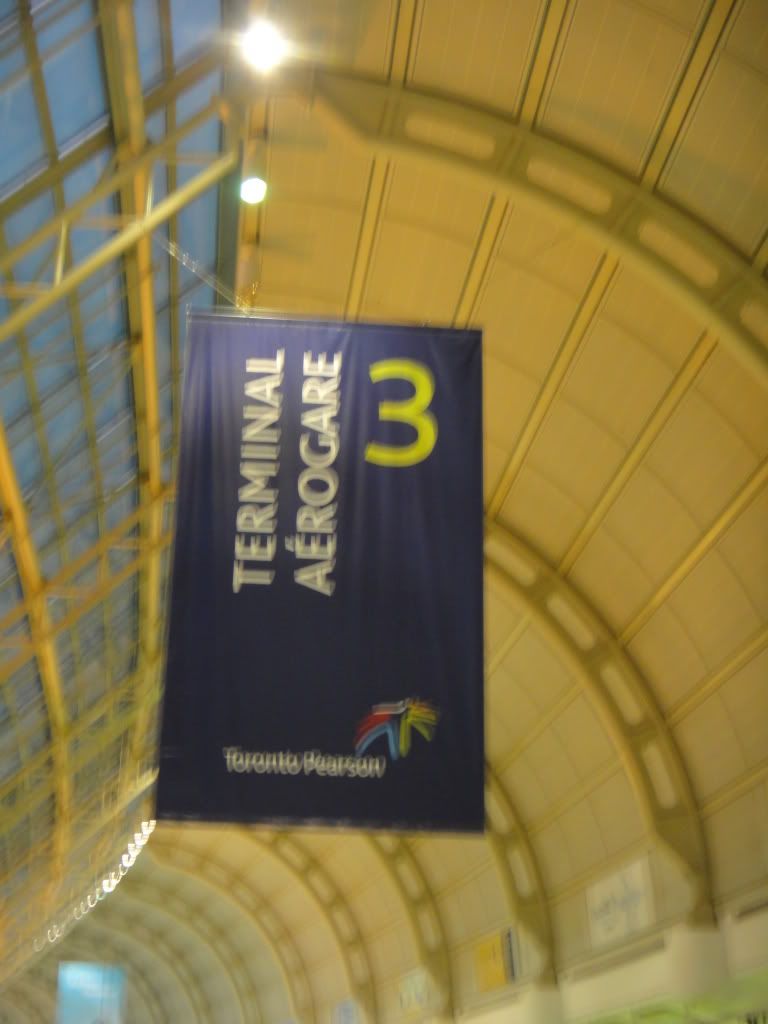 Now the thing was to find a way to get down to Lima the next day, but that will be in the next report! That will come not long after this one (hopefully), as I'm planning on writing more reports on the 8 hours left of this 13 hour flight. These reports will be uploaded when the right pics are on my photobucket site.
Afterthoughts
Service was great, the seats are pretty comfortable, legroom is sufficient and the food was amazing! All summed up, it was a great flight. Sitting in the cockpit in takeoff or landing is always fun, and it was in that flight too. The agents in KEF handled the situation quick and well. A great day of flying!
After reading PlaneHunter's reports, it inspired me to start logging registrations. I started in mid 2011 but went through old pics too and found some there. I logged 10 registrations that day – 1 at KEF and 9 at YYZ.
Bye for now,
Sveinn
Earlier reports
Southwest To The Northeast! WN TPA-PHL-BOS+FI Flts
(by
SRQKEF
Mar 18 2012 in Trip Reports)
To The Mainland For Sports! Pt 2 BA+FI MUC-LHR-KEF
(by
SRQKEF
Mar 14 2012 in Trip Reports)
Going To Mainland Europe For Sports! Pt. 1/2
(by
SRQKEF
Feb 24 2012 in Trip Reports)