Welcome to my latest trip report. For over 10 years I have been flying British Midland/BMI and as most of you all know by now IAG has bought them so integration into BA is commencing. This year after 10 years consecutive Gold status I was to be lifetime Gold. To get to this milestone would normally be cause for celebration but sadly due to the above it was not to be for long. I had prepared for this over the last 12 months and knew it would be short lived so as they say thats life nothing lasts forever
BMI has a mixed history .
Their timeline can be seen here :
http://www.flybmi.com/bmi/en-gb/about-us/about-bmi/our-history.aspx
I will share some images of their product over the last number of years :
Head Office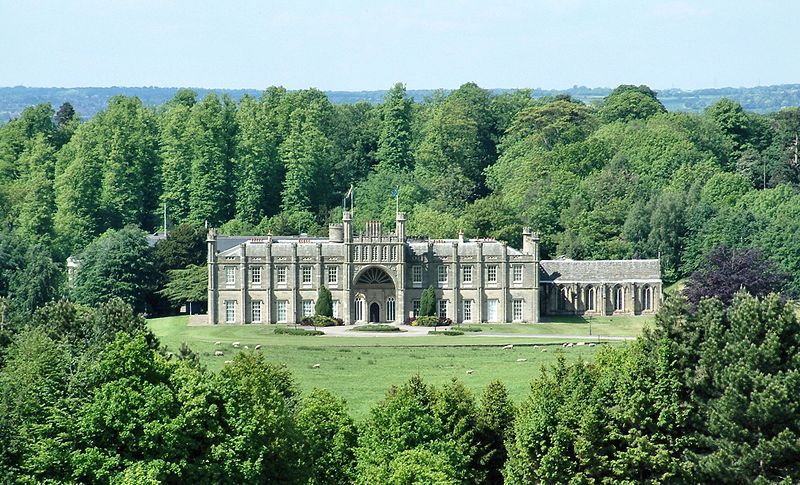 Fleet :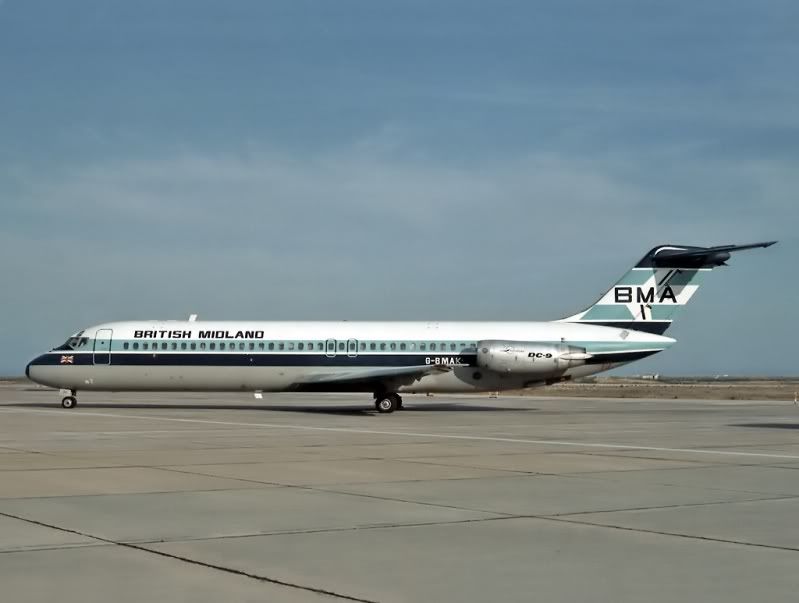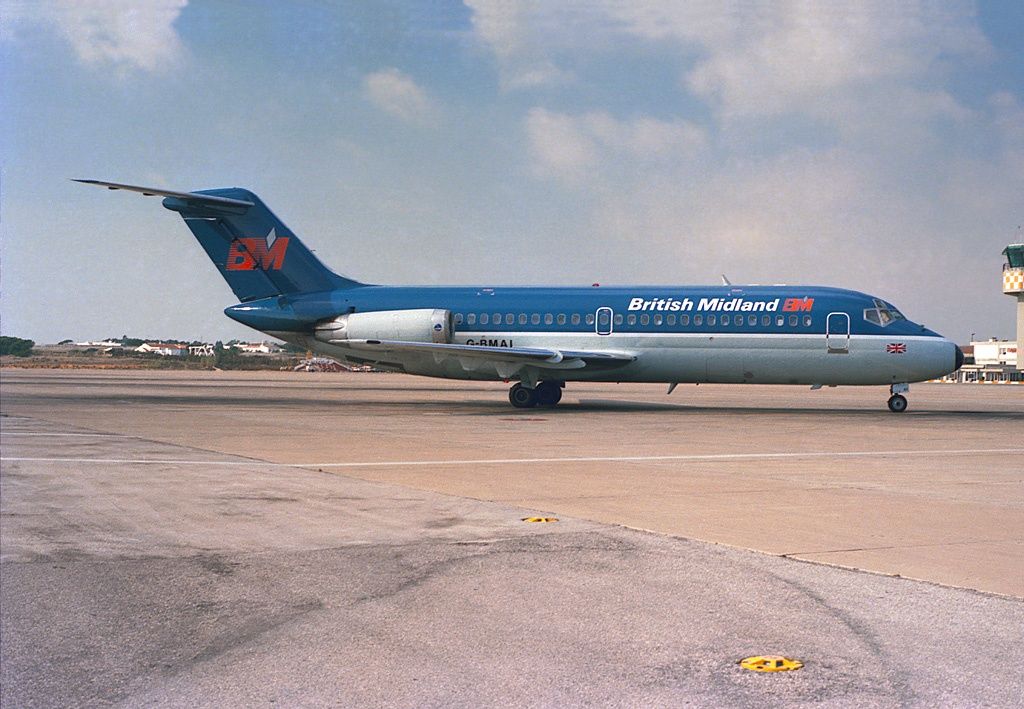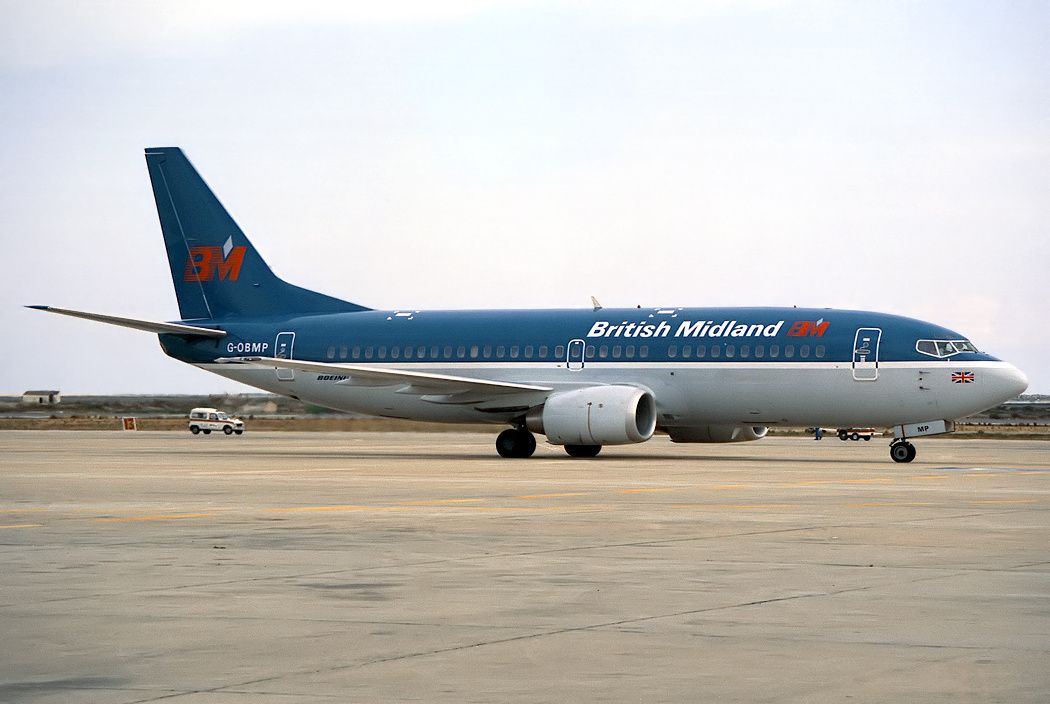 A330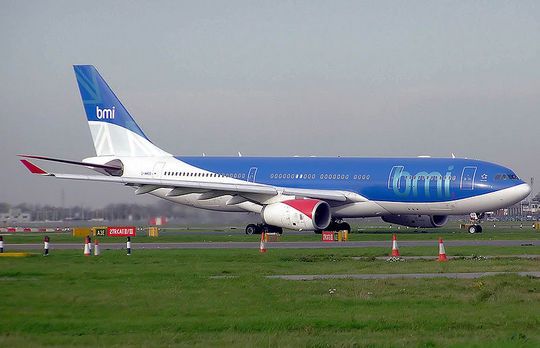 Business Class :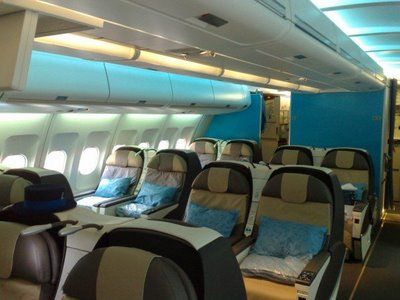 Premium Y ( Old J class seats )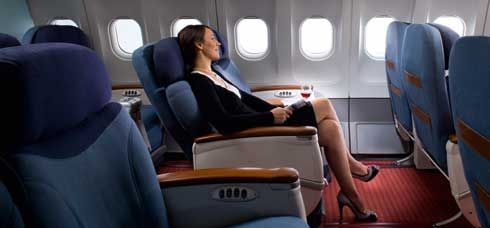 Onboard Chef :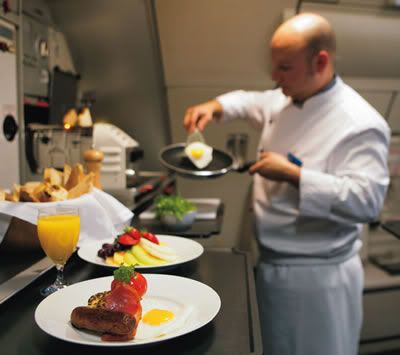 Star Logo :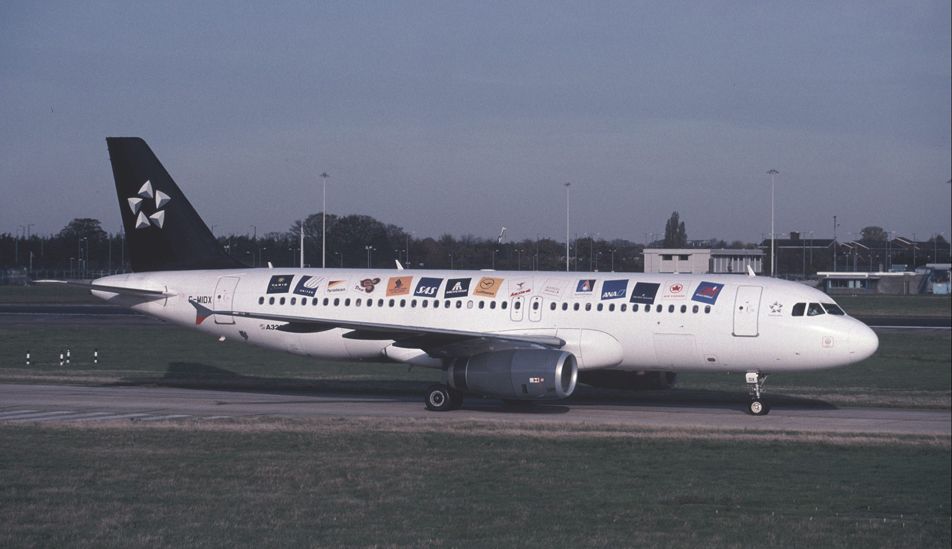 BMI crew and who will forget the hats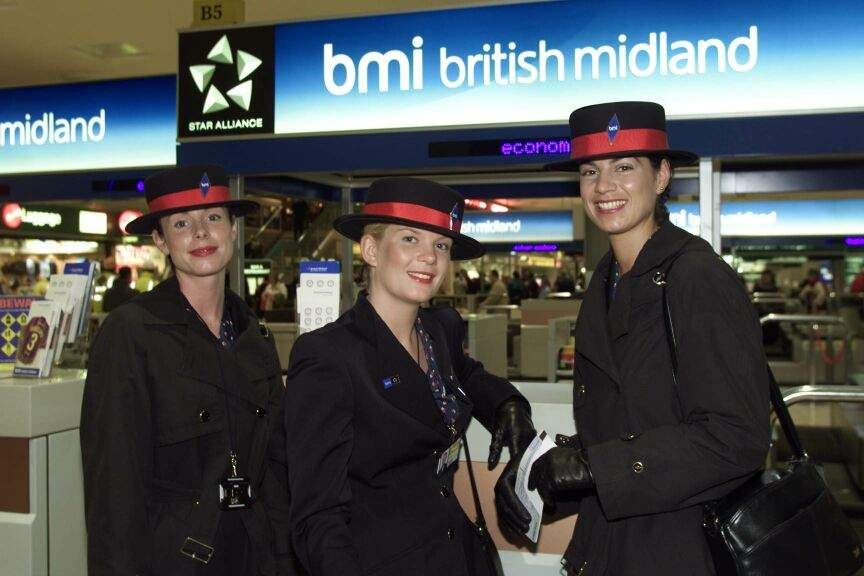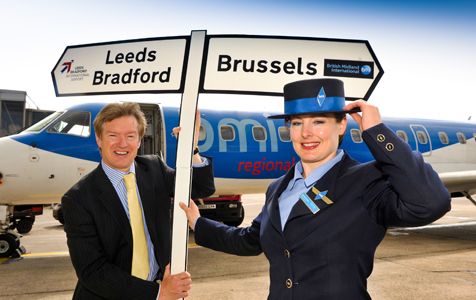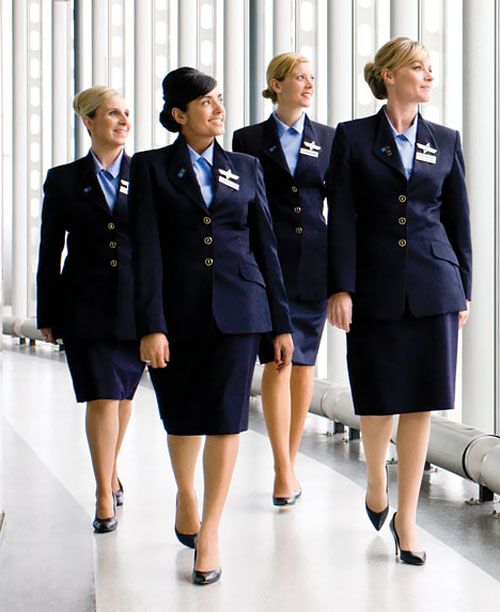 No one can forget the good old days and their Diamond service :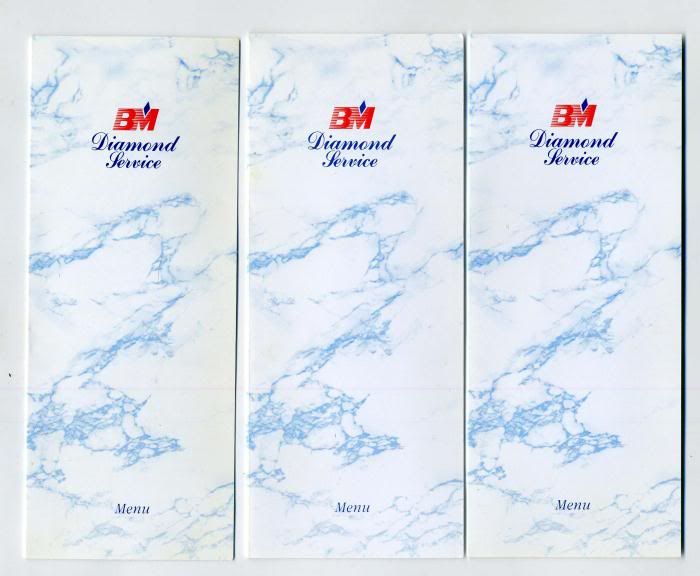 The Manchester base with the destinations to the Caribbean and the USA . All now distant memories. Who will ever know what could have been . Everyone will write their own history.
Printed material :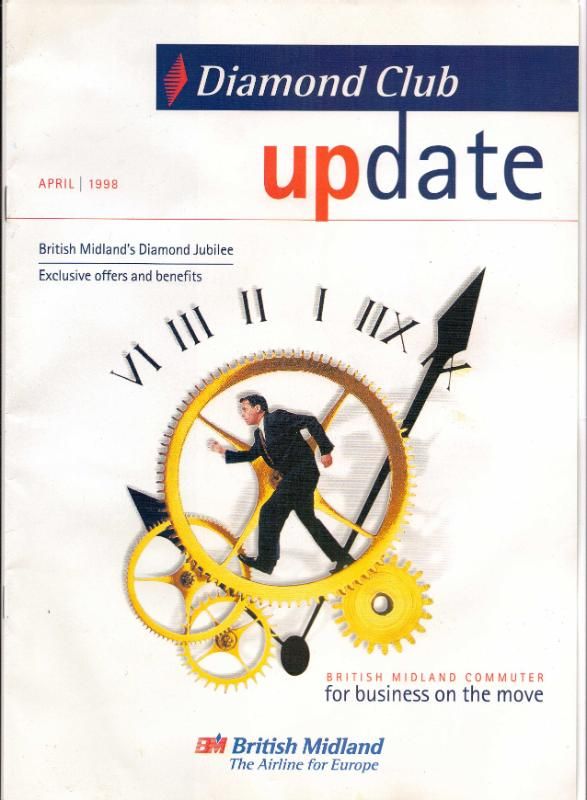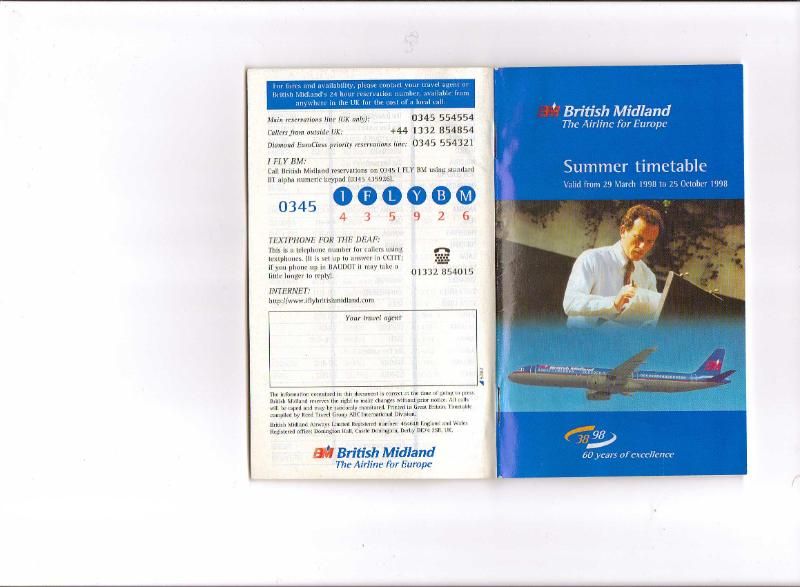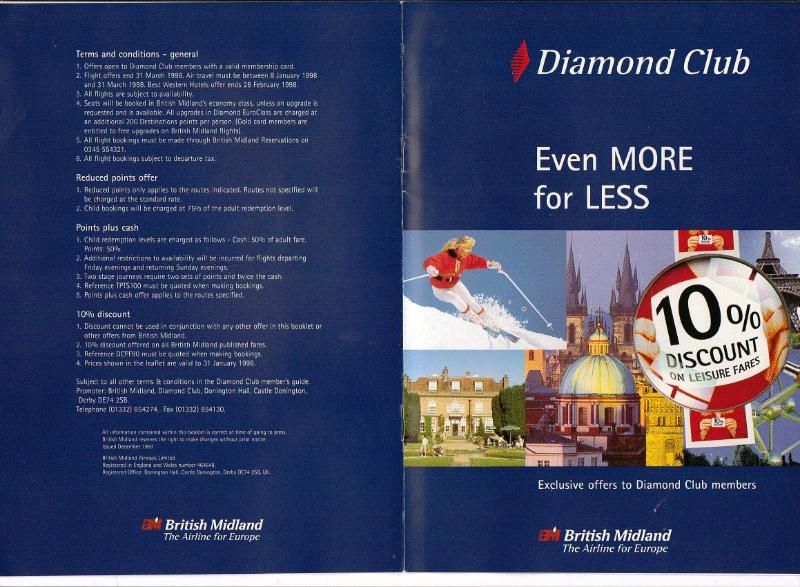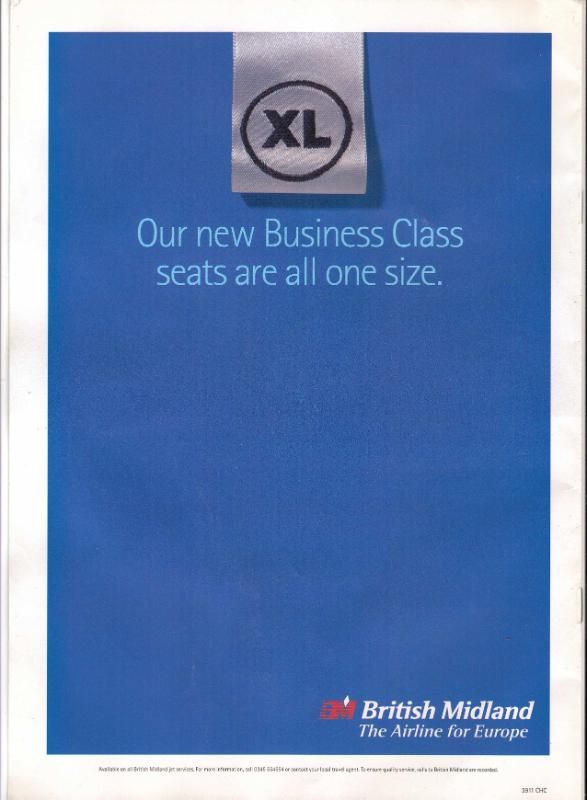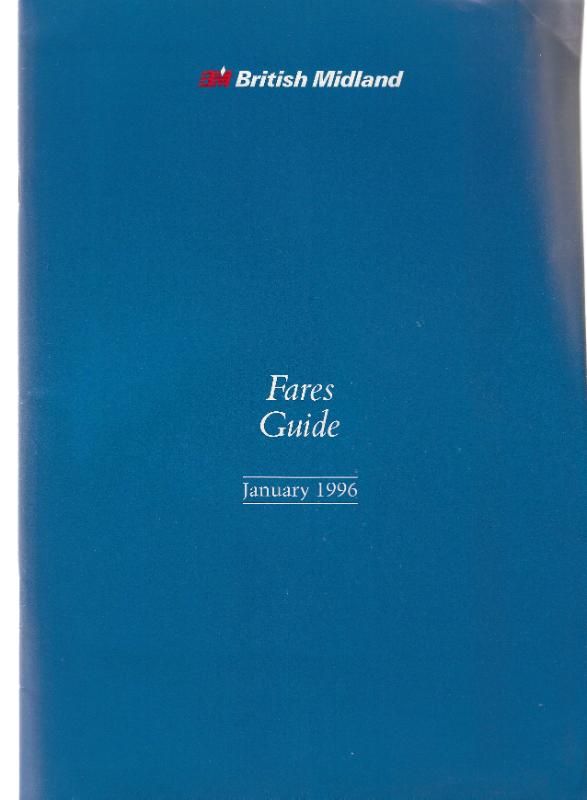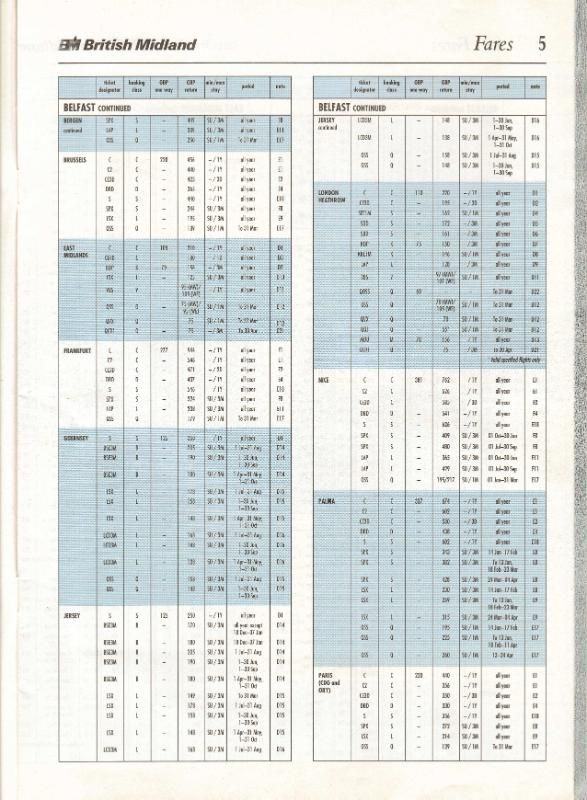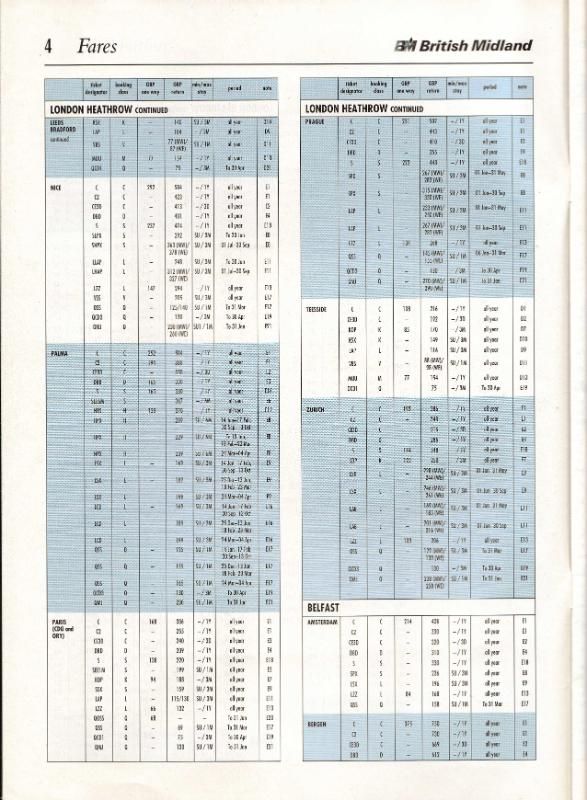 British Midland also had their tragic crash which Im sure we will always remember with much sadness: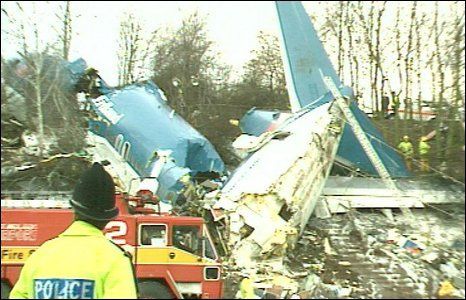 1989: Dozens die as plane crashes on motorway
A Boeing 737 airplane has crashed onto the M1 motorway near East Midlands airport, killing 46 people.
Eighty have survived, of whom ten are seriously injured.
The British Midland flight 092 was forced to crash land after both engines of the brand new aircraft failed.
''http://news.bbc.co.uk/onthisday/hi/dates/stories/january/8/newsid_2506000/2506665.stm''.
----