A New Way to Fly – BA Boeing 777-300ER in First Class – LHR-LAX
British Airways has recently introduced Boeing 777-300ER on the Los Angeles to London route this spring season, and I could not resist on giving it a try and see if the new first class cabin is really worth the hype. I normally prefer Boeing 747-400 but given the possibility of last minute aircraft substitution, Boeing 777-300ER flight is the best way to guarantee flying the new first class cabin. I have to say that I am impressed with the new product, which is definitely way better than the old first class product. The new entertainment system is also a significant improvement, but still years behind Cathay Pacific, Emirates, Qatar Airways, and Singapore Airlines. However the universal power outlet is definitely a big thumb up.
April 10, 2012
BA 279 London Heathrow to Los Angeles Lv0940 Arr1300 Boeing 777-300ER G-STBE
Check-in Area:
London Heathrow Terminal Five is very nice, compared to other terminals. The new terminal has lots of natural light and high ceiling. With British Airways and Iberia as the only tenants, the check-in areas are separated into domestic, international, business class and first class area. There is a separate first class check-in area at Area J, and it has a very exclusive atmosphere. There are agents guarding the entrance to the check-in area. There is no queue at these hours and the staffs are efficient but I felt that they are a bit indifferent and lack of warmth. That personable element is not there.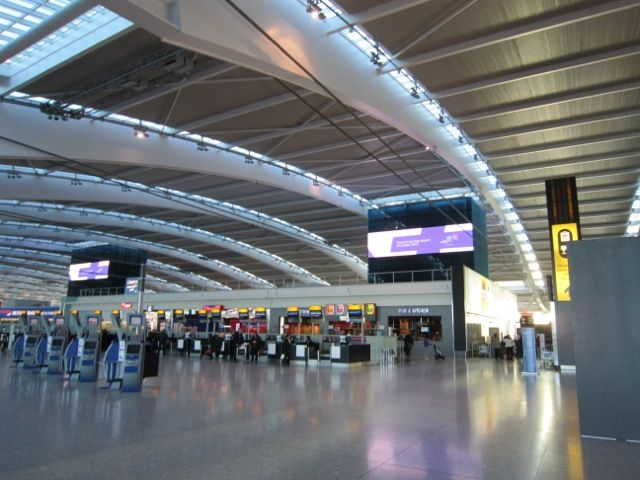 Check-in kiosks
First Class area: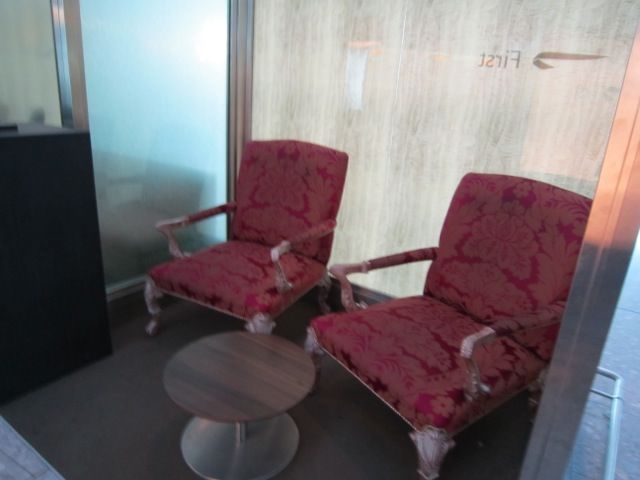 Concord Room:
I finally got access to the Concord Room, which is nice and the service is aiming for individualized service. However I feel that they are a bit understaffed to create that personalized service.
Dining Room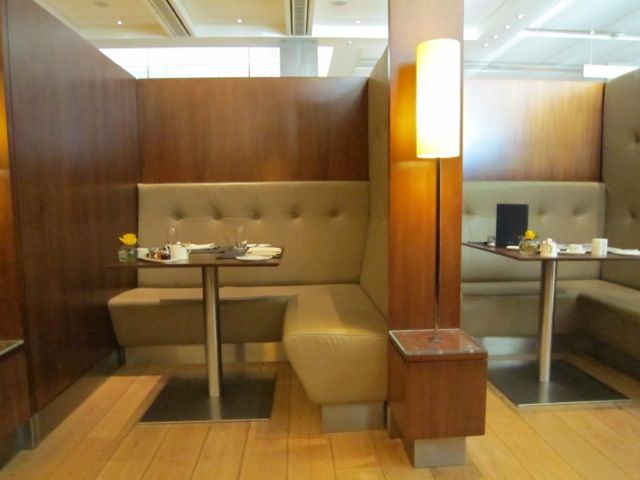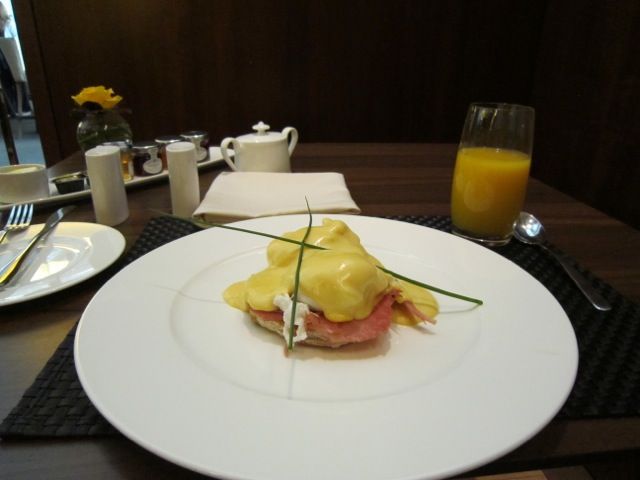 Bar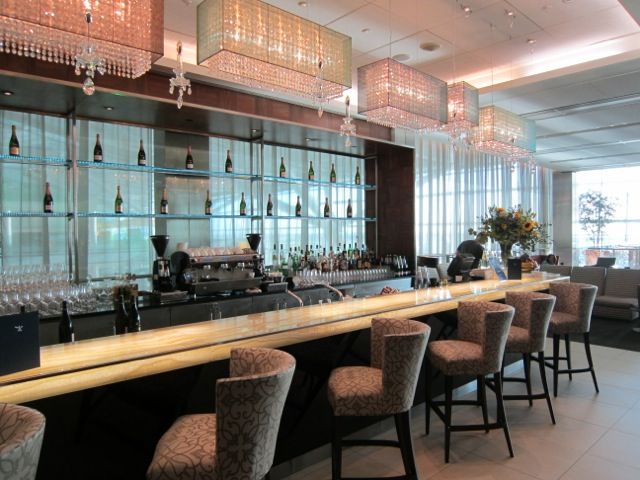 Seating Area
Seating area in the patio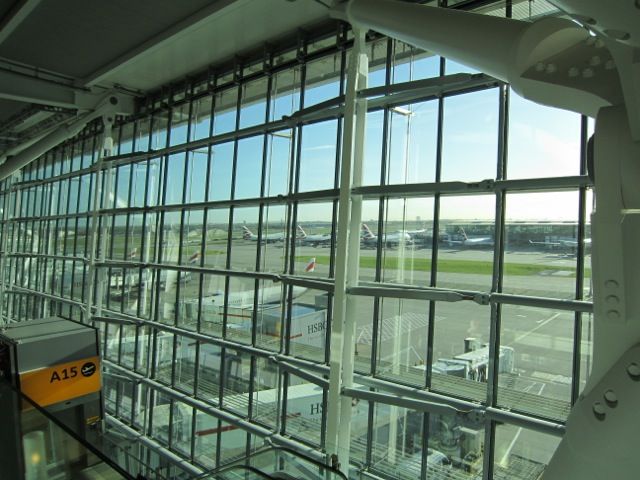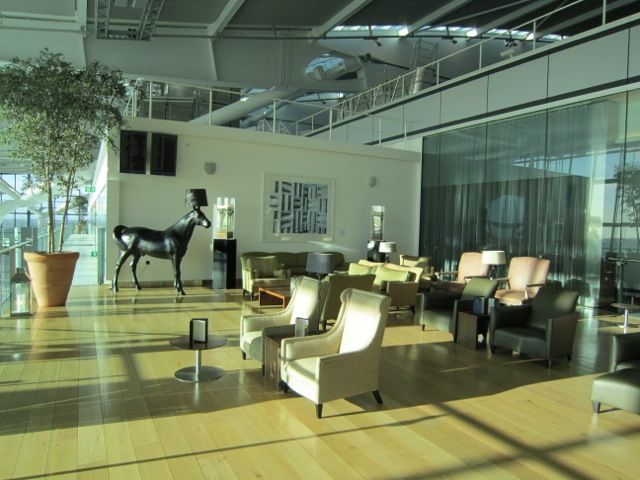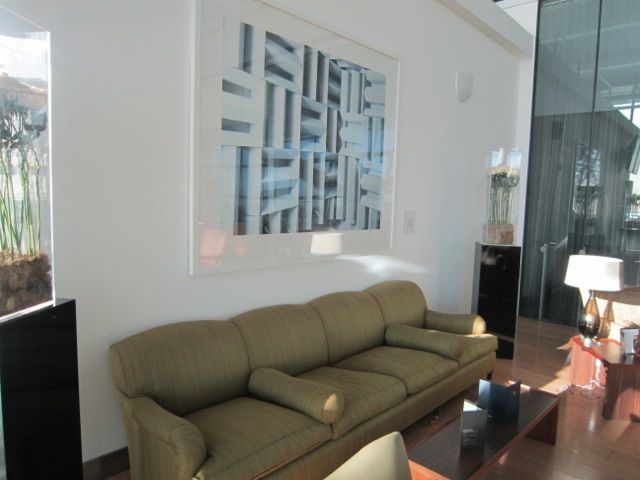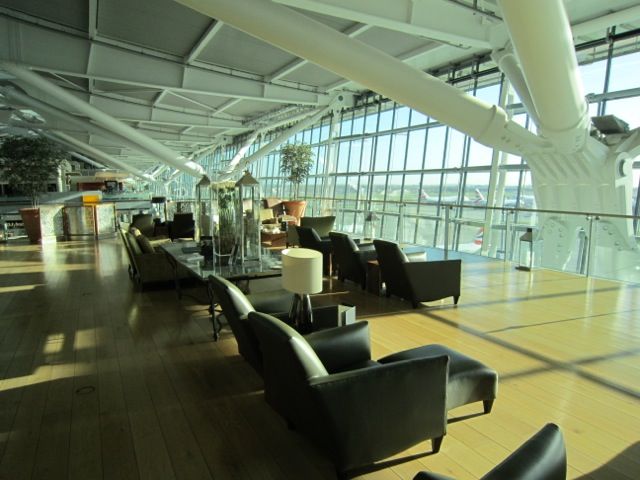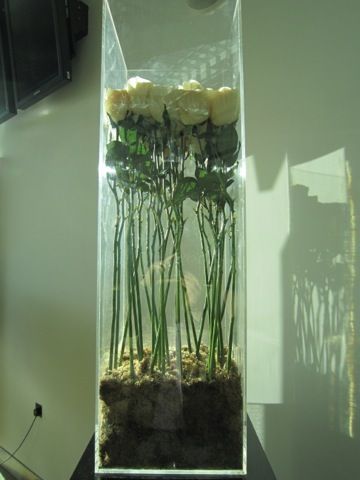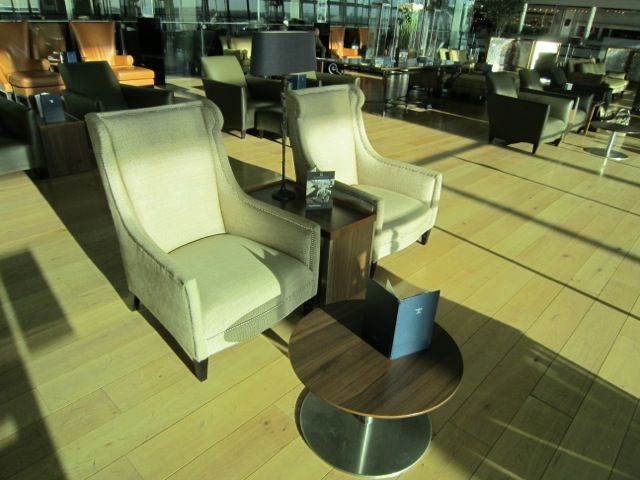 Business Area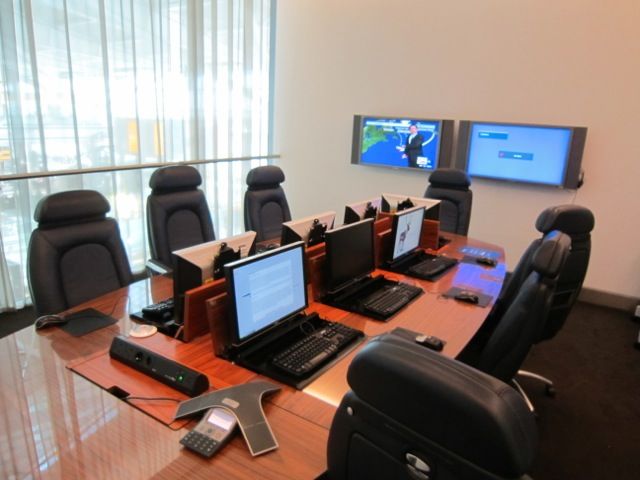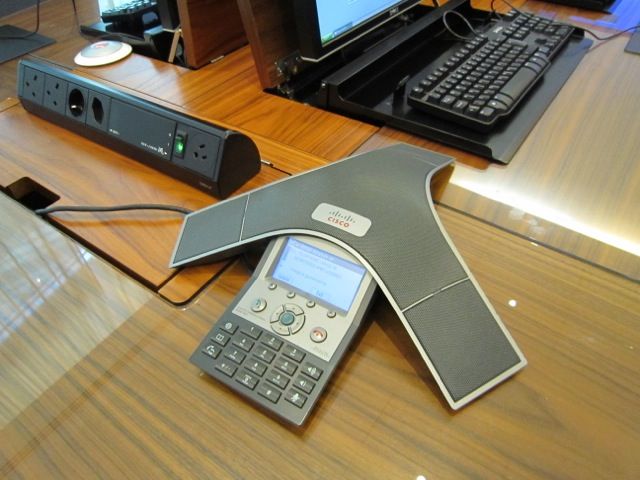 The seats are all from the concords – very good idea!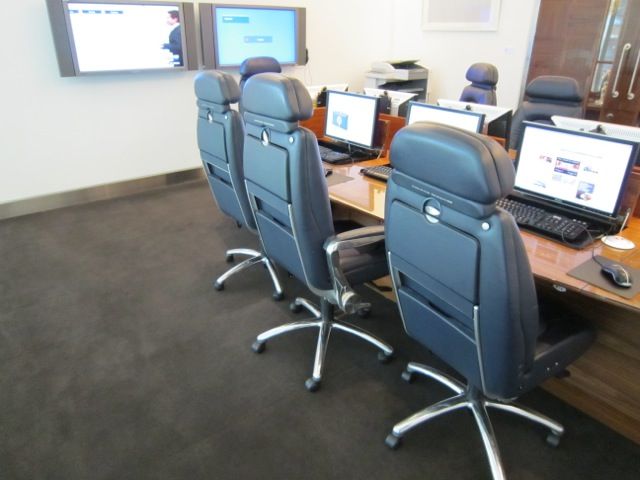 Terminal Five Concourse C