Introduction
I have been reading trip reports posted on this website for a few years now, gawking at the amazing pictures of extended flaps, engines with thrust reversers deployed, smiling flight attendants, knees between seats, persons taking pictures of themselves in lavatories, half-eaten airline meals, and anything and anybody related to aviation! Now I have finally decided to post one of my own TR's. I waited until I got a chance to fly on an airline and an airplane that not too many people write a TR about on this forum (although recently I've been reading a number of flights on similar services).
So, ladies and gentlemen, my first ever trip report posted on Airliners.net is… drum roll please…
Airline:
Air Choice One
Sector:
Burlington, Iowa (BRL/KBRL) to Chicago O'hare (ORD/KORD)
Date: May 31, 2012
Aircraft:
Cessna Caravan
Registration:
N1983X
Scheduled Departure: 16.30 Actual Departure: 17.10
Scheduled Arrival: 18.10 Actual Arrival: 18.23
Seat: 3A (but really, anybody could sit anywhere, even the pilot said so!)
Load: 9/8 (>100% LF) can you figure out how I counted 9 pax for 8 seats?
Background
I live in a town one hour away from Burlington, Iowa, and actually Moline, Illinois (Quad City International Airport) is closer to me and that is where I usually fly out of. However, I really wanted to experience BRL. My first encounter with BRL was in 2005, when I went there to pick up my sister, who arrived on an American Connection Jetstream Super 31 flight from St. Louis. At that time, I believe their only service from BRL was to the former STL hub, and before American flew the route, it was operated by Trans World Express:
View Large
View Medium


Photo © Gary C. Orlando
Over the next few years, I became busy with other commitments, but I maintained my fascination for BRL and small propeller planes. Unfortunately, with American's de-hubbing of STL came the loss of the flights into BRL. I thought that I would never be able to experience flying out of BRL. Then, earlier this year, when the discussions on EAS came up on this website, Burlington was mentioned, and that's how I found out that an airline I had never heard of before, Air Choice One, has now taken over commercial air services in BRL. So, just like any diligent netizen of the 21st century, I went to the Internet to find out more about this airline and what other people were saying about them. My Internet research told me that their operations seemed legit, and I didn't find any bad reviews of the airline. The fares were affordable, and I had a choice of flying to Chicago or St. Louis from Burlington. Good news! Now all I needed was to find a good day to fly, and my dream would come true!
Check-in
That day finally arrived on Thursday, May 31. I had a good reason to fly to Chicago O'hare: to catch a connecting flight to El Paso to visit some friends. I left my home at 2:30pm, two hours before the scheduled time of departure. Burlington Airport (or the Southeast Iowa Regional Airport) is served by a grand total of one scheduled airline, Air Choice One, so you don't really get much of a CHOICE except ONE airline (get it? Choice… One…Air Choice One.) Anyway, so I got to Burlington at 3:30pm, exactly one hour before the scheduled time of departure (STD), and drove down the driveway of the busiest airport with scheduled service in Southeast Iowa, which gets 3-4 flights a day by, you guessed it: Air Choice One.
Here's the sign to the entrance to the airport: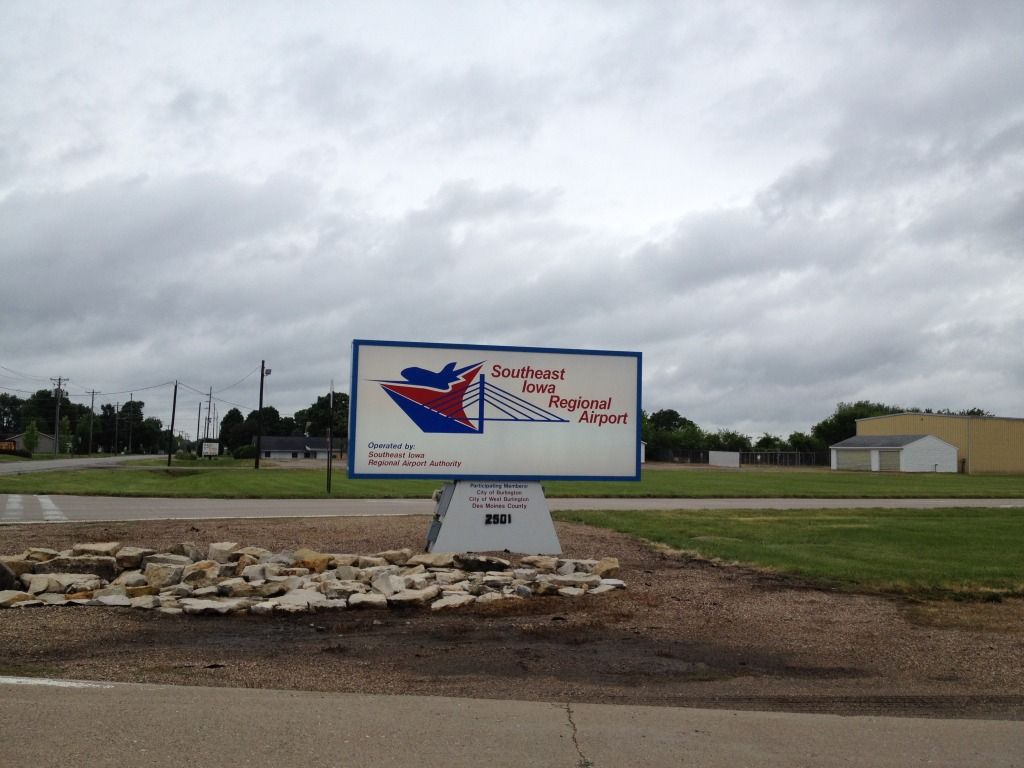 The airport terminal: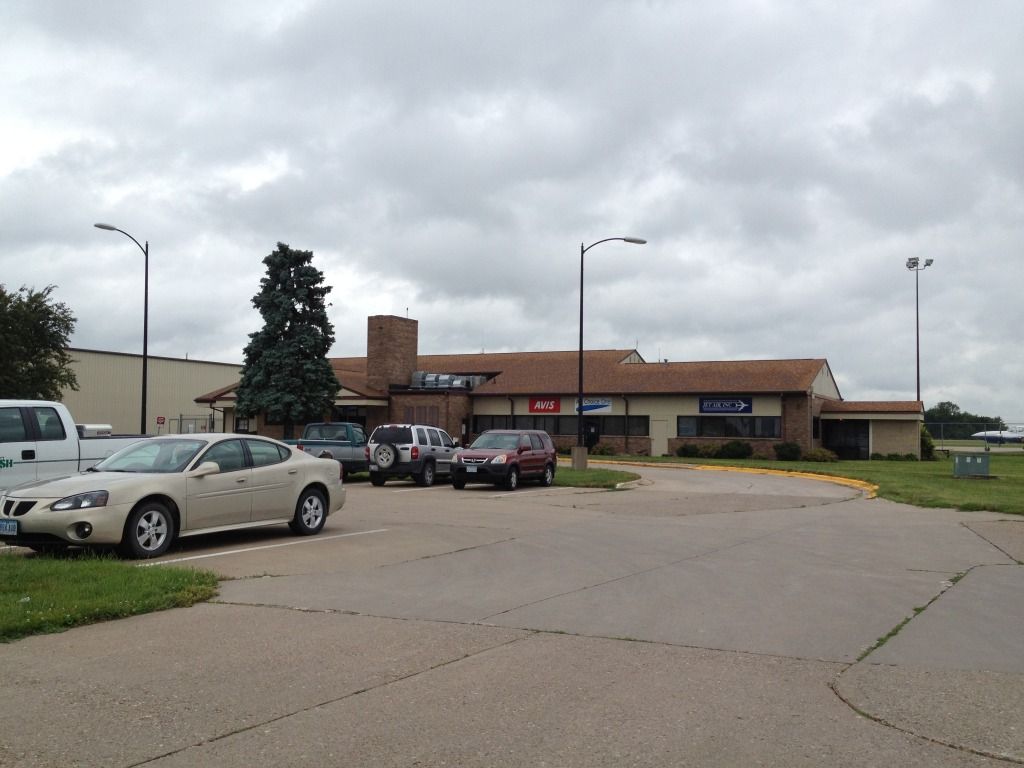 Luckily I found an empty spot in the almost-crowded parking lot of the airport within 5 seconds of getting there. (By the way, parking is free, if you are interested to know.) I quickly grabbed my bag, locked the car, and rushed to the terminal building before the crowds would arrive to check-in for the upcoming departure. I had a feeling this was going to be a full flight. The automatic doors of the impressive terminal swung open and immediately I was in the departures hall, the arrivals hall, security, and the holding area of BRL. I was mesmerized by the experience, so much so that I was startled by the cheerful greeting of a man to my left, whom I had not noticed at once because I was still gazing at the airport tarmac, which was readily visible from the front door of the terminal. With a big smile he inquired, "Are you flying with us today?" I smiled back and responded, "Sure!" and he proceeded to ask for my ID. I happily showed him my Driver's License, but was less than happy to answer his next question, "How much do you weigh?" I was initially taken aback by his question, but being an airplane geek, I quickly realized why he was asking me for that information, and it was not because he thought my waistline was too big. With resignation I blurted out my weight for the whole terminal to hear… he kept a poker face as he scribbled my weight on a sheet of paper. Then he asked if I had a bag to check-in and I said no, but I did have one piece of carry-on. He put a tag on it (with the word "Gate"), and he instructed me to leave the carry-on outside the aircraft before boarding, and to claim it plane-side when I arrived in Chicago. Then he printed out my receipt… errr… boarding pass, and stapled it to a cardboard flyer which contained information on all of Air Choice One's many routes and offices all over the world. He wished me a pleasant flight, and with that, the check-in process was completed.
BRL Airport Terminal: L to R: Check-in, offices, baggage claim, gate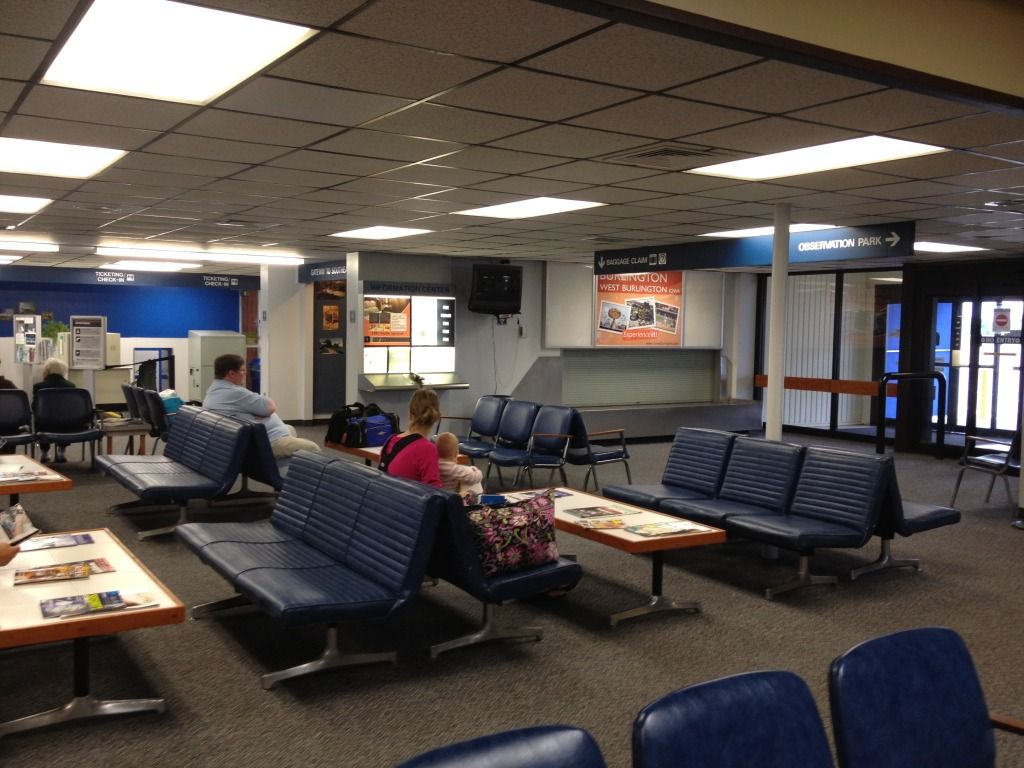 Air Choice One's List of Worldwide Offices: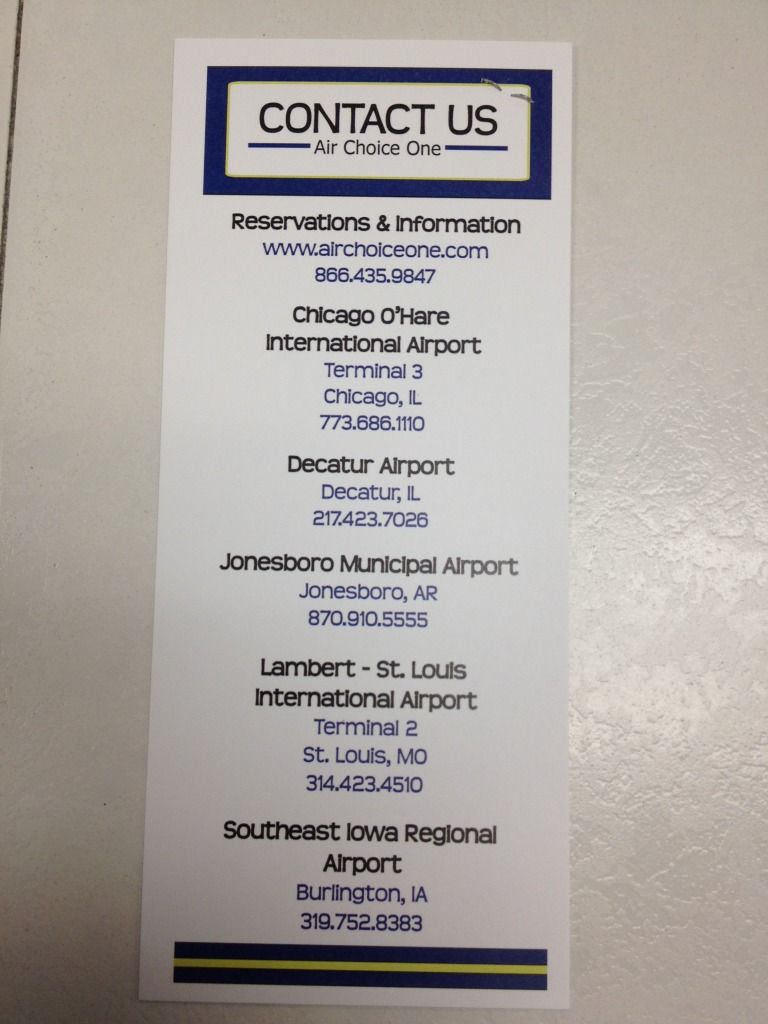 Air Choice One's Extensive Route Network:
Carry-on tag:
Baggage Tags:
Airport Amenities
With 55 minutes left until STD, I decided to take a look around the pre-security area of the airport. Here are some snapshots of the many airplanes in BRL. These were made by members of a local club. See if you can identify them: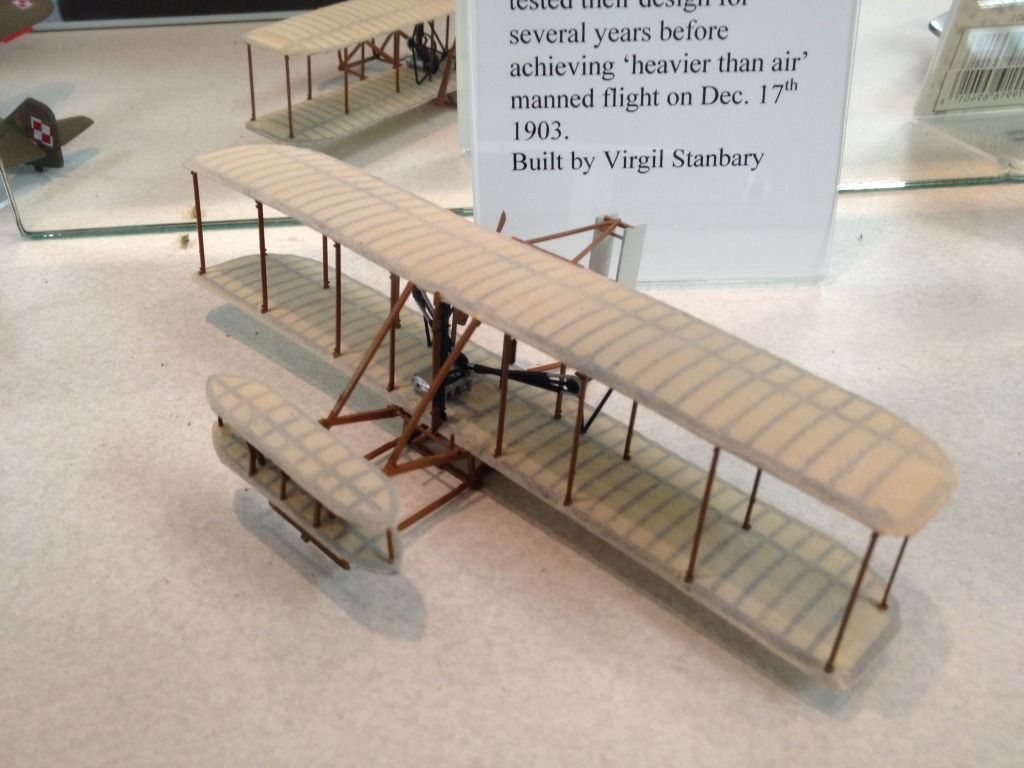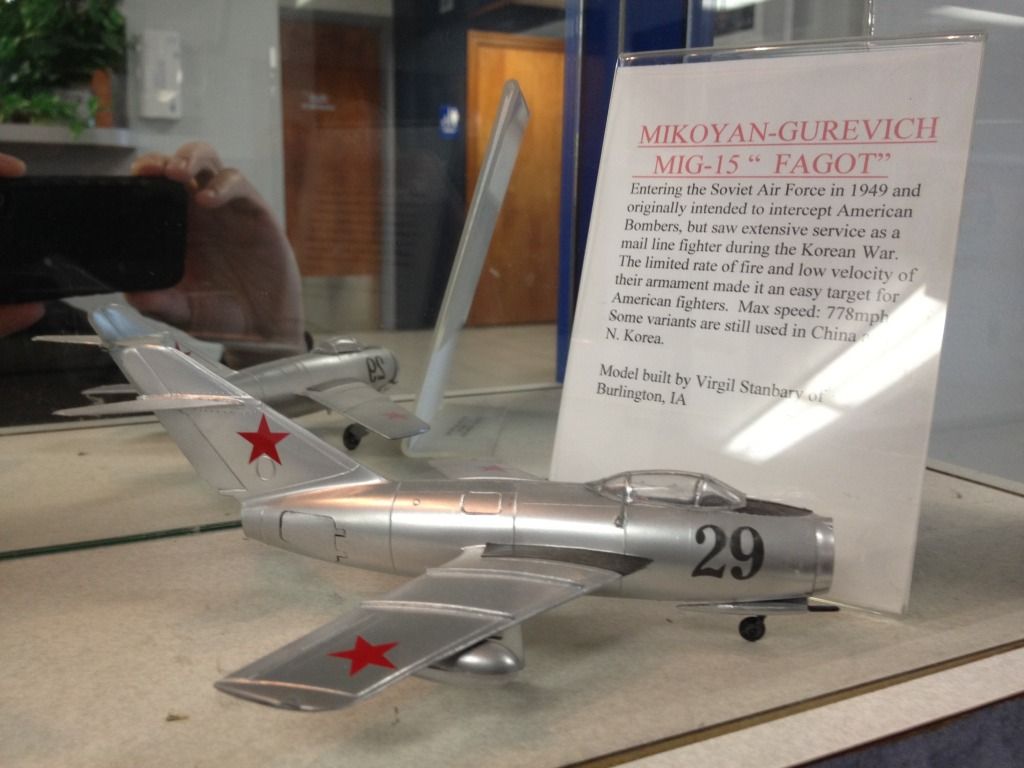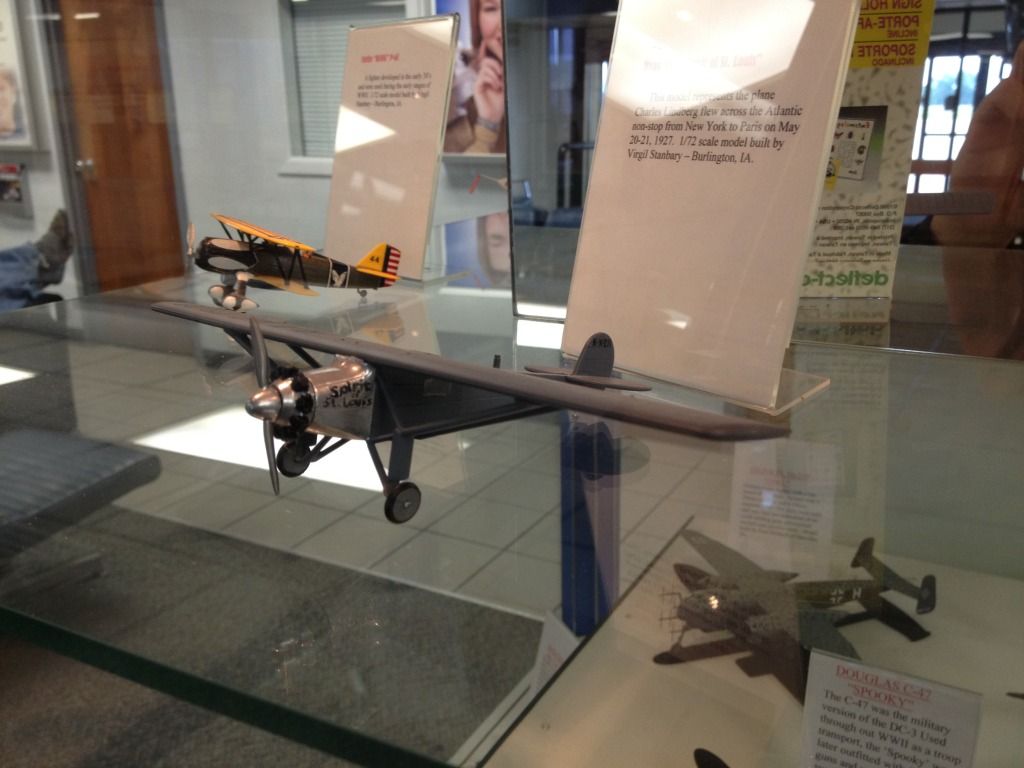 Here's the airport lounge. It comes complete with food and drinks, all instant and available 24 hours a day, plus plenty of comfortable seats. How many airports in the world can boast of such fine service?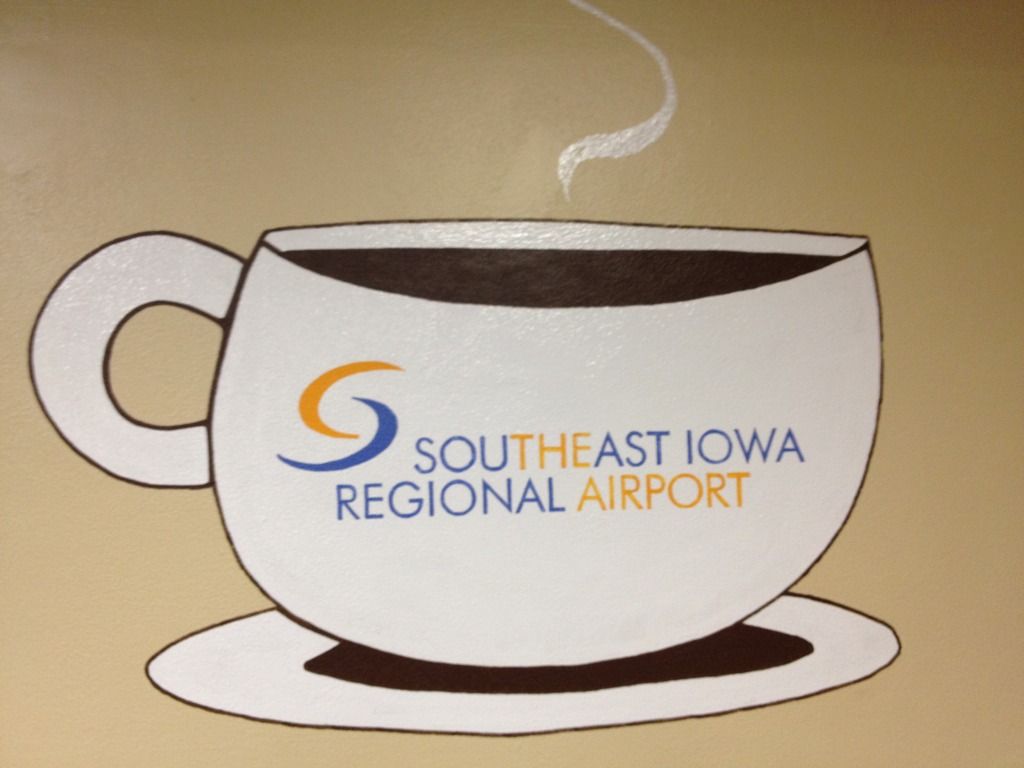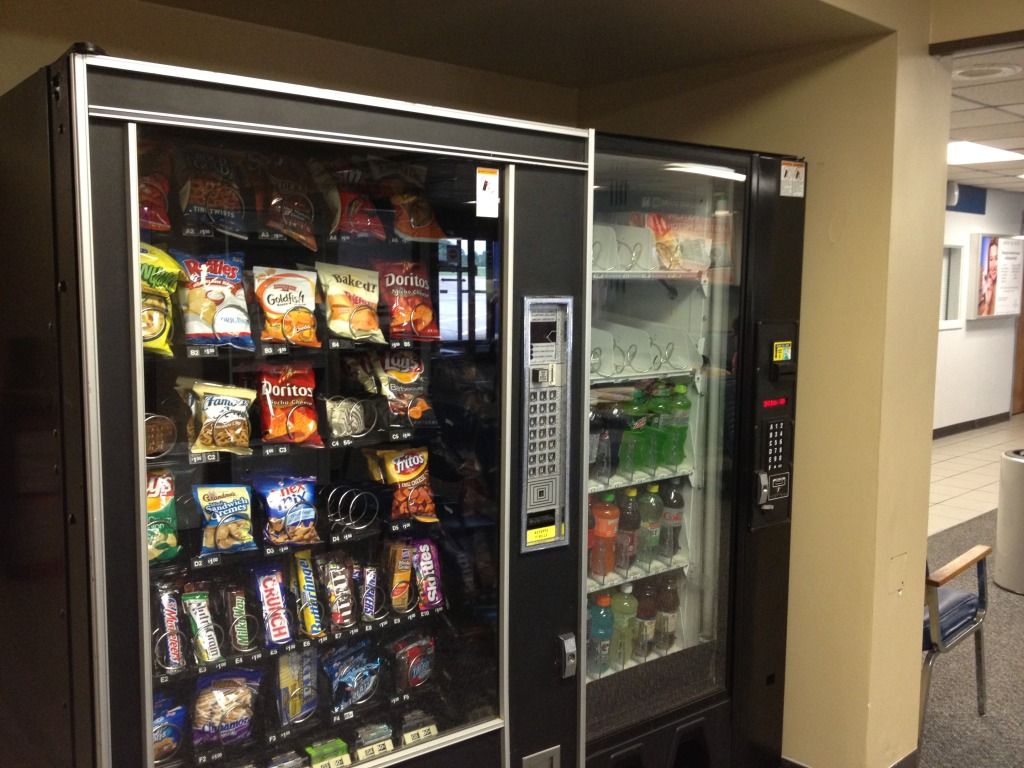 Security:
By the time I finished making my rounds of the pre-departure lounge, all passengers for the flight had checked-in. Yep, all eight of us (well, nine if you count the baby that one of the passengers had with her). My hunch was correct: it was going to be a full flight. Around 30 minutes before STD, two women and one man came through the front doors of the terminal and went straight to the security area. They were wearing the unmistakable blue uniform of the Transportation Security Administration (TSA). All eyes were on them as the man led the short procession to the screening area of the terminal, which at that time was still closed off with a retractable gate. He pulled up the gate, and a few moments later, one of the female agents went on the PA system and announced that security was "now open"! She invited all passengers to go through the screening process. I was amazed. One by one all of us passengers went to the side of the terminal where the screening was to take place. The smiling TSA agent allowed me to go through the metal detector. When I got to the other side, another smiling TSA agent waved me through.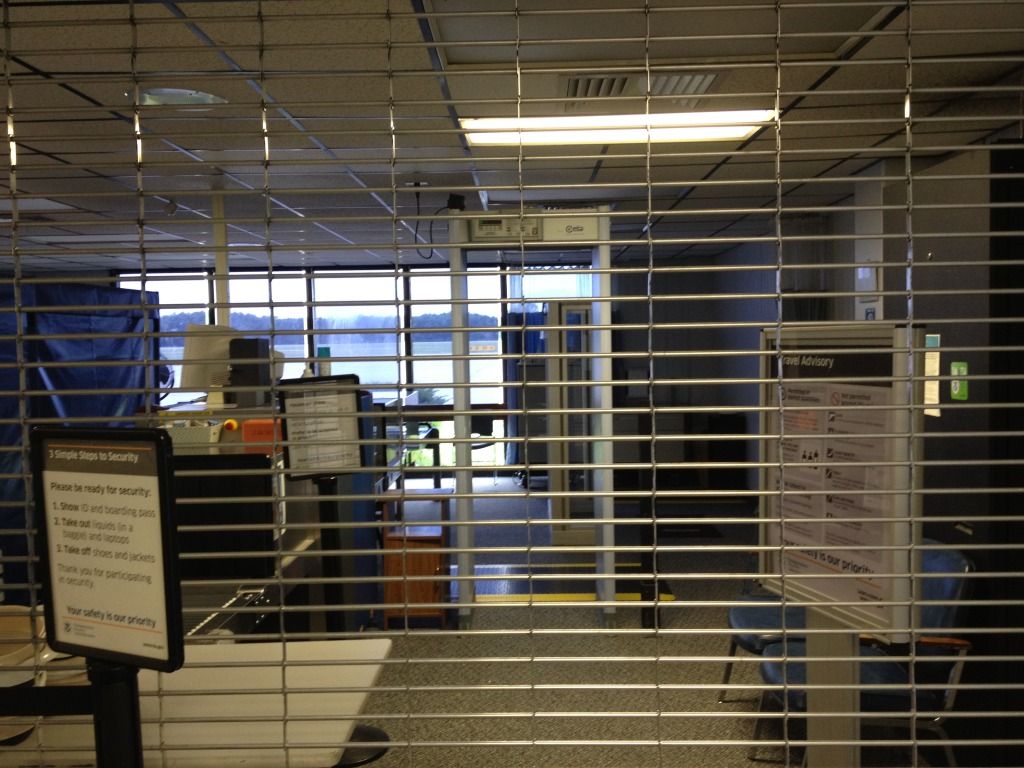 Pre-Departure/Boarding and Take-off:
After clearing security, all eight of us sat in the small room right by the big glass door leading out into the tarmac to wait for departure. Our plane had not yet arrived, and the tarmac was completely empty. A few minutes later, the Cessna Caravan of Air Choice One arrived on Runway 36 from Saint Louis, and after a short taxi parked right in front of the terminal building. From the main passenger door of the aircraft emerged six ordinary human beings and two special ones, who are called pilots!
Our captain entered the building, introduced himself, and said that there are delays into O'hare today, but that he had "a few tricks up his sleeve" to get us there within reasonable time. He asked us to wait patiently and that he would let us know when we would leave. A few minutes later, the gate agent (who was the same guy who checked us all in, and who later would marshal the plane out) barged into the room and announced, "The captain said he has received a 10-minute window to get into O'hare. We can't lose that opportunity! Time to board the plane!" With that, everyone stood up and made their way to the gate. No need to board by group numbers here, and everyone got priority boarding!
We walked out onto the tarmac (of course!) where the Caravan was waiting. I left my carry-on at the base of the stairs, hopped in, and found an empty seat on the first row, right behind the cockpit! This particular plane had four rows of two seats each. The seats were all flushed against the windows, with an aisle in the middle.
The Captain got into the front left seat, turned around, and gave a short safety briefing. He was obviously in a light mood, but at the same time, you could tell he was serious about safety. Aside from the usual "fasten your seat belt for take-off and landing, and at all times, just in case", he pointed out the fire extinguisher located right behind his seat. He then proceeded to do his pre-flight check together with the First Officer, and soon the single engine of the Cessna Caravan sprung to life! We proceeded down the taxiway. After looking to the left and then looking to the right to make sure there were no 747's in the way, the Captain turned into the active runway, Runway 18, and pushed on the throttles. With a buzzing sound, the single propeller sliced through the cool afternoon air as it effortlessly pulled along the fuselage of our Cessna Caravan and brought us up into the sky! The plane banked to the right as it took off, flying over the bustling city of Burlington, Iowa, and climbed steadily up to its cruising altitude of 9,000 feet.
Pre-flight check: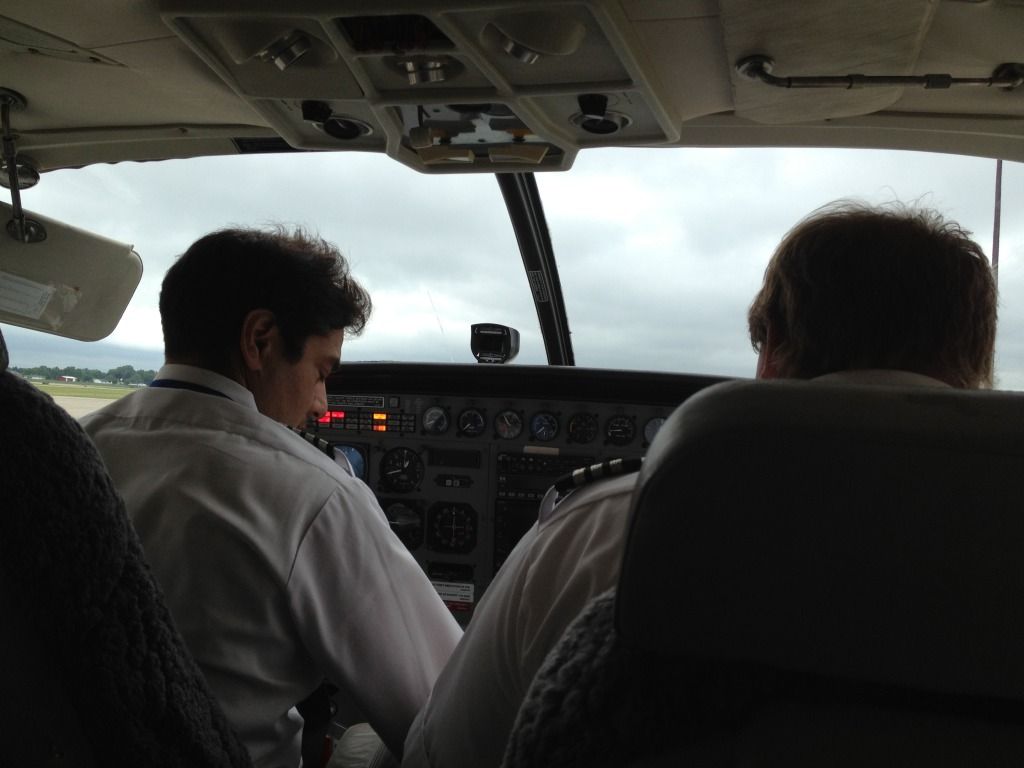 Goodbye Burlington:
In-flight experience:
The flight lasted a little over an hour but it sure did not feel like it! It was noisy inside the plane compared to a bigger jet, but it wasn't too loud. I brought my phone with me and I was able to listen to music on it with the earphones. Which reminds me, the captain did not mention anything at all about not using electronic devices on board, but I did switch the phone to "airplane mode". The flight was smooth; we hardly encountered any bumps. Oh, and if it isn't obvious by now, there was no flight attendant, no beverage service, no snacks, and no lavatory. In other words, it was a pure flying experience!
It seemed like we flew amidst clouds all the way to Chicago.
Obligatory legroom shot: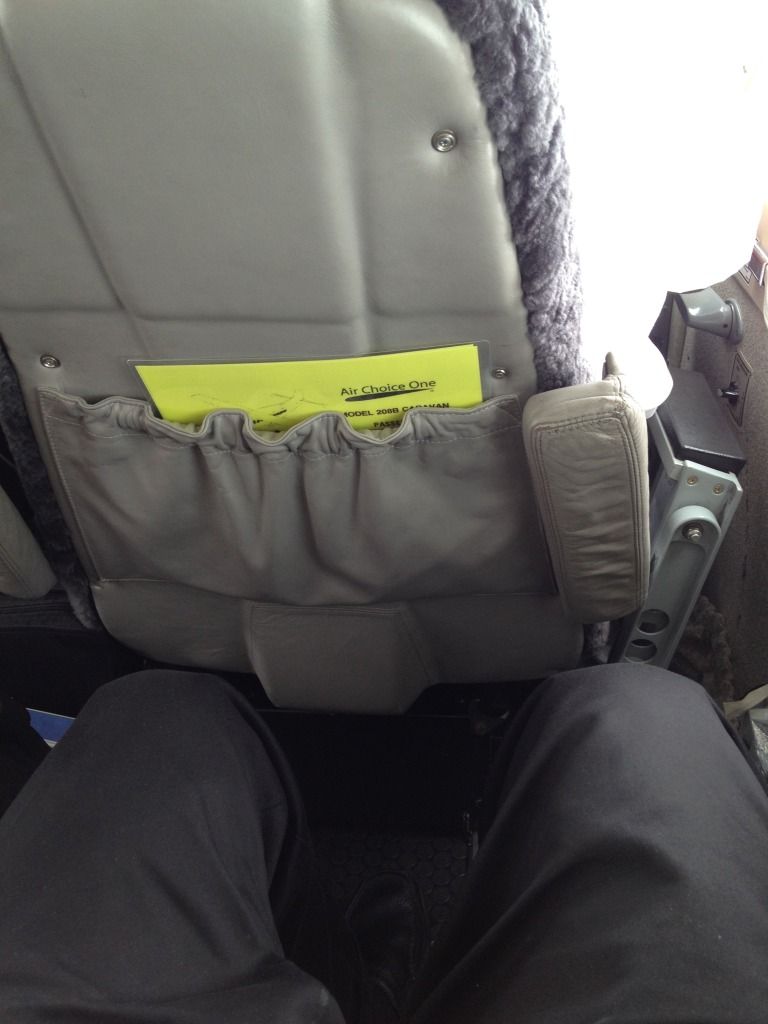 Safety card: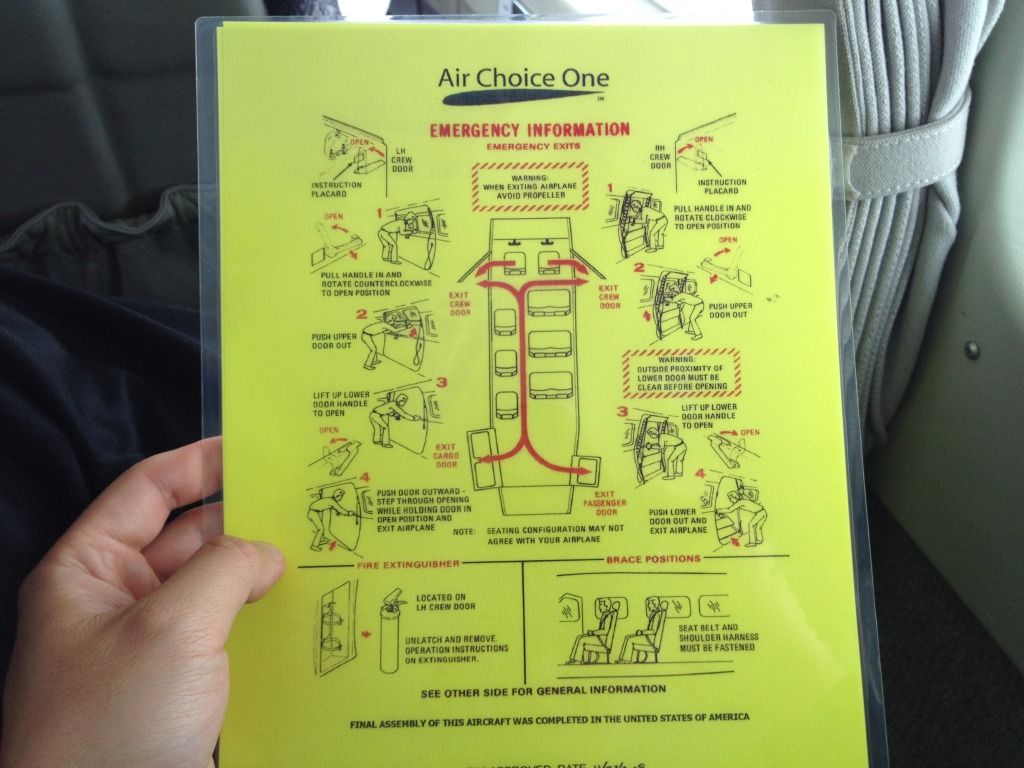 Fasten Seat Belt, No Smoking: (No Deltalina here to remind me!)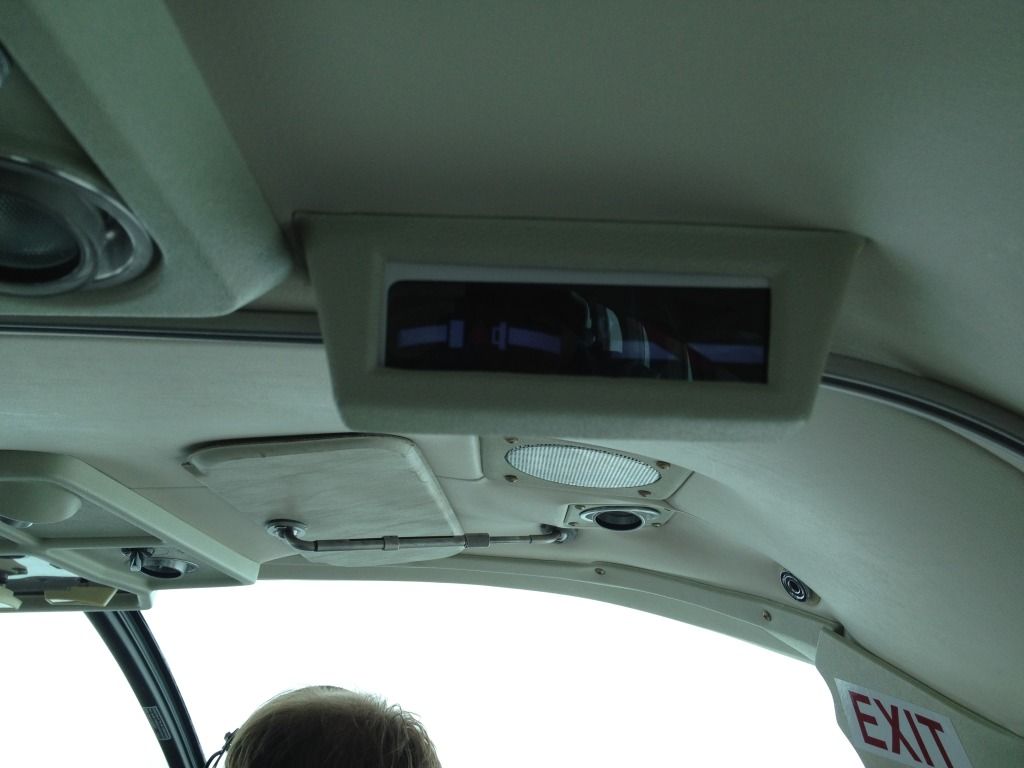 Overhead Console: Reading Light and Air Vent
IFE: THE Best in the World! (Not even KrisWorld nor ICE offers this view!)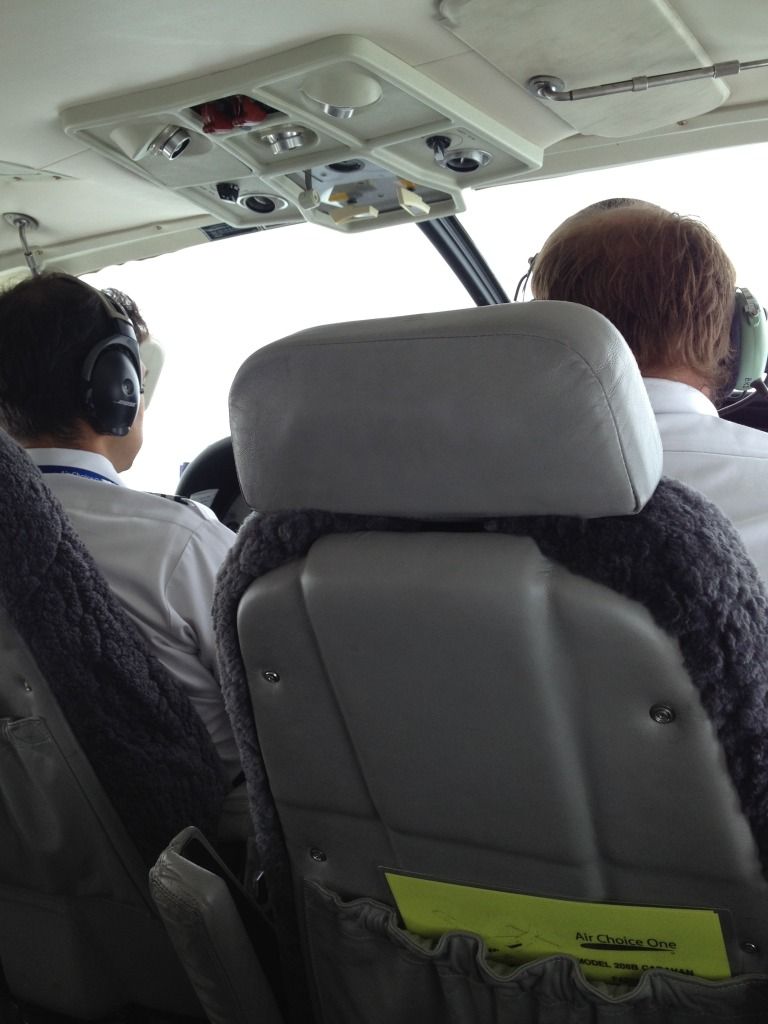 Landing:
There was no announcement to prepare us for landing, nor double chimes. I just felt the nose dip and the sensation of slowly descending back to earth. We were still flying through clouds, and it was not until a few hundred feet above ground that I finally saw the runway at ORD. The Caravan landed smoothly somewhere mid-way along Runway 4R.
Runway in sight: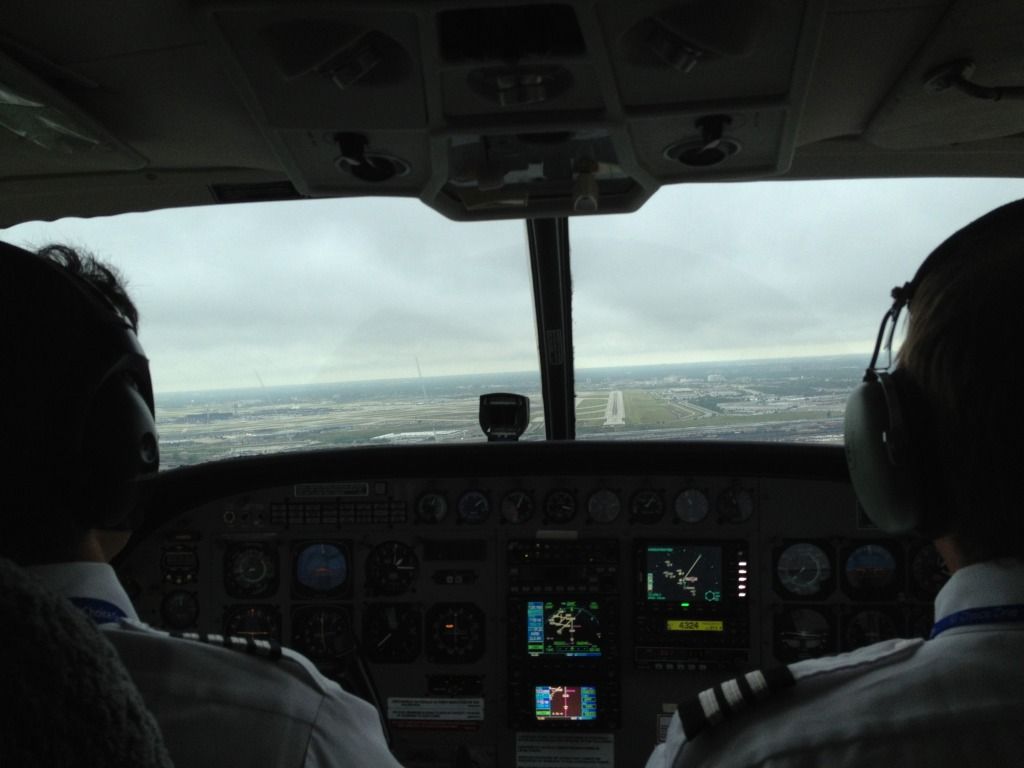 Almost there: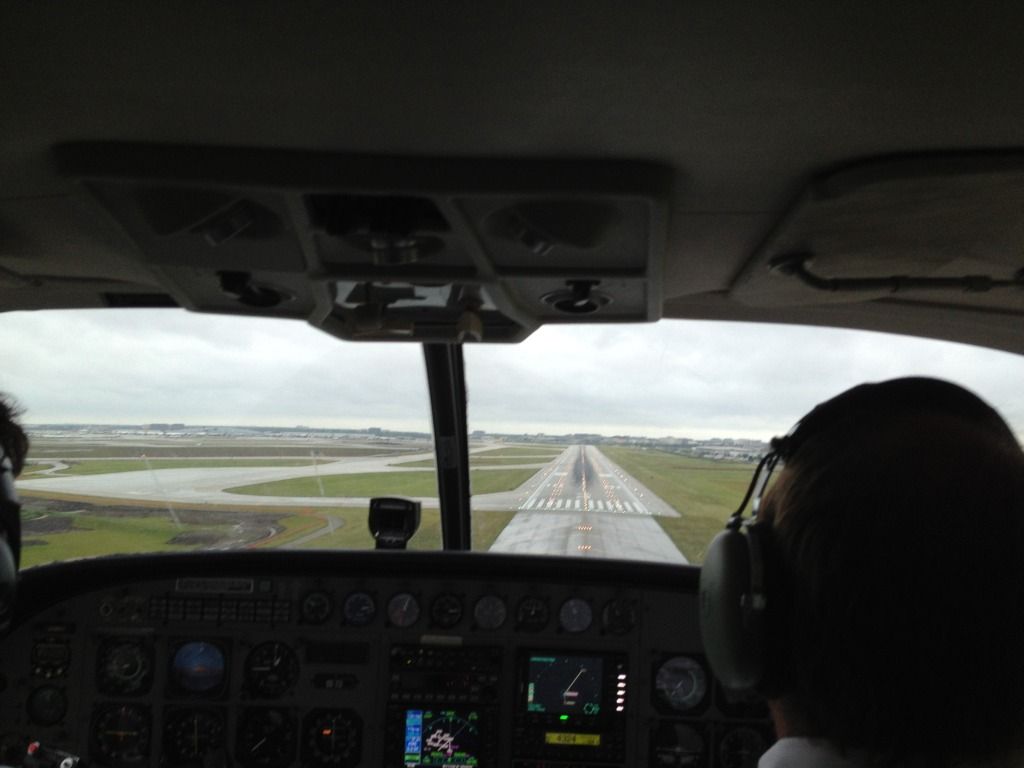 Cessna Caravan amidst big brother Boeings and Airbuses parked at the International Terminal:
ORD Terminal 5 was quite busy this evening: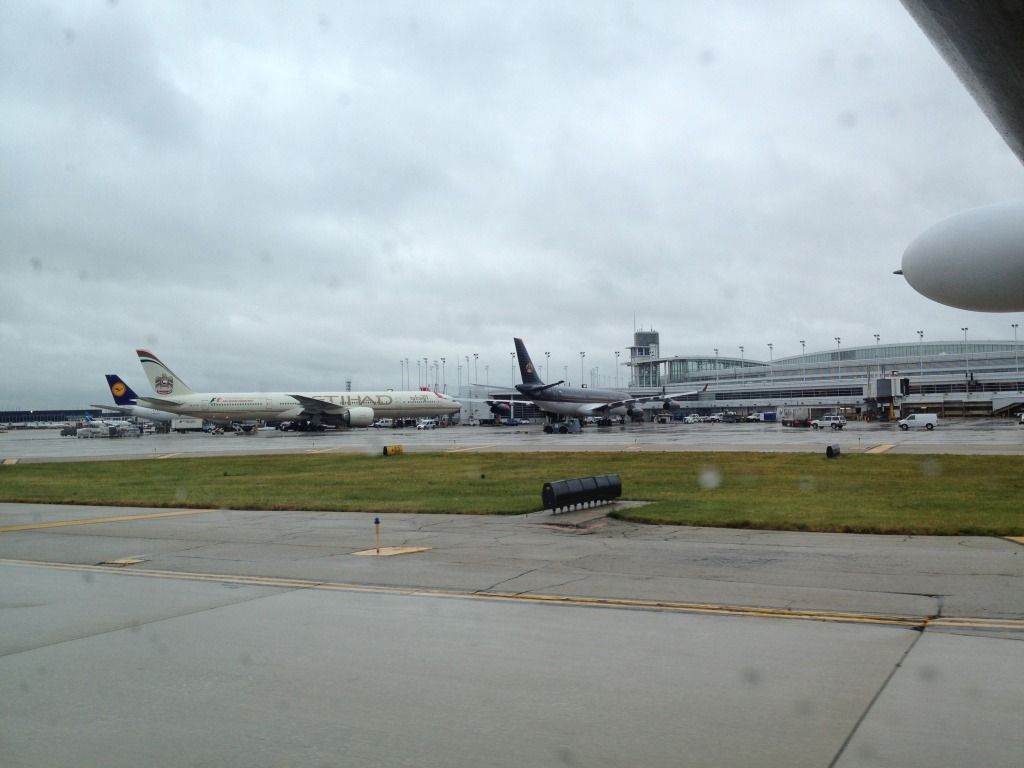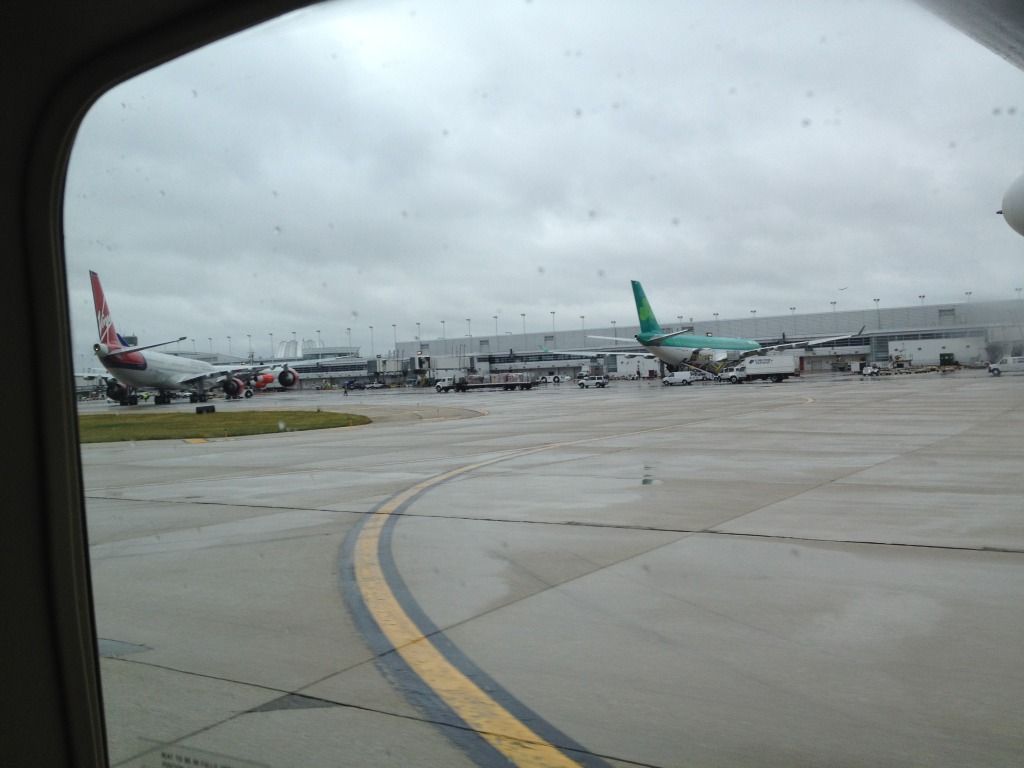 Oooppsss, did we land in Zurich instead?
The aircraft parked by O'hare's Terminal 3 Concourse L. We came to a stop, and all of us obediently waited for the Captain to tell us that it was OK to stand up and leave the aircraft. With that came to an end my first ever flight on Air Choice One!
Disembarking from the plane:
We left the plane through the rear stairs and picked up our carry-on bags, then walked to Terminal 3. Thanks for the amazing flying experience, Air Choice One!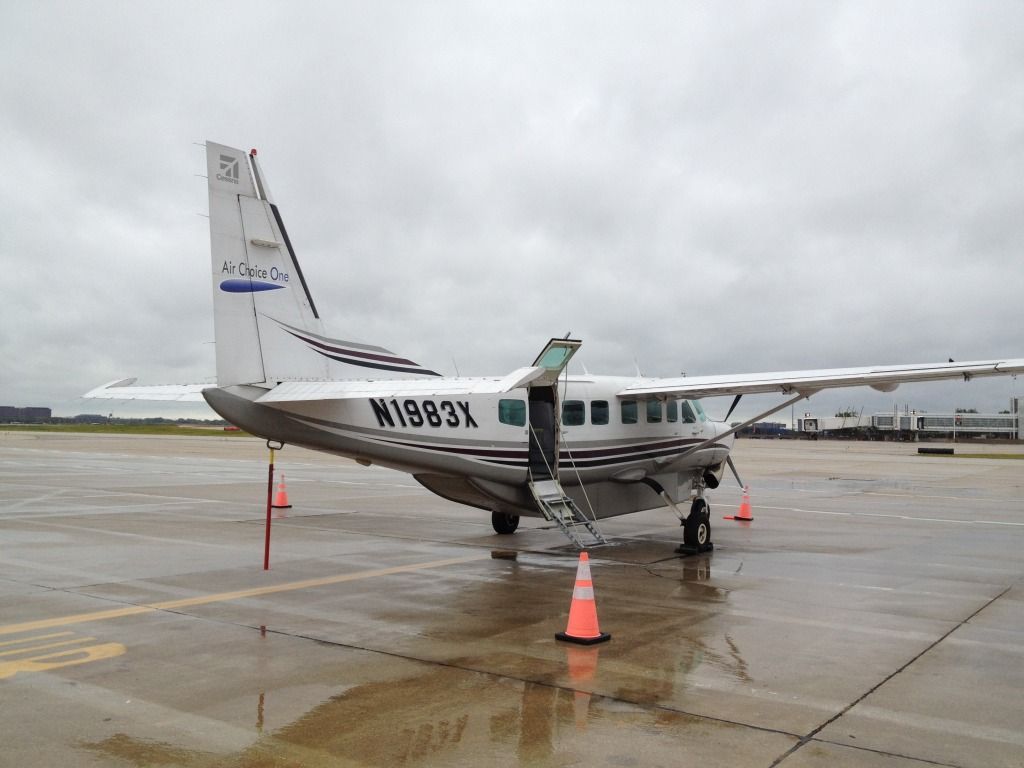 I then walked to Terminal 1 for my connecting flight on a ho-hum CRJ to El Paso. I don't have pictures of that, but I will leave you with some pictures of O'hare.
One special plane in Chicago O'hare Airport: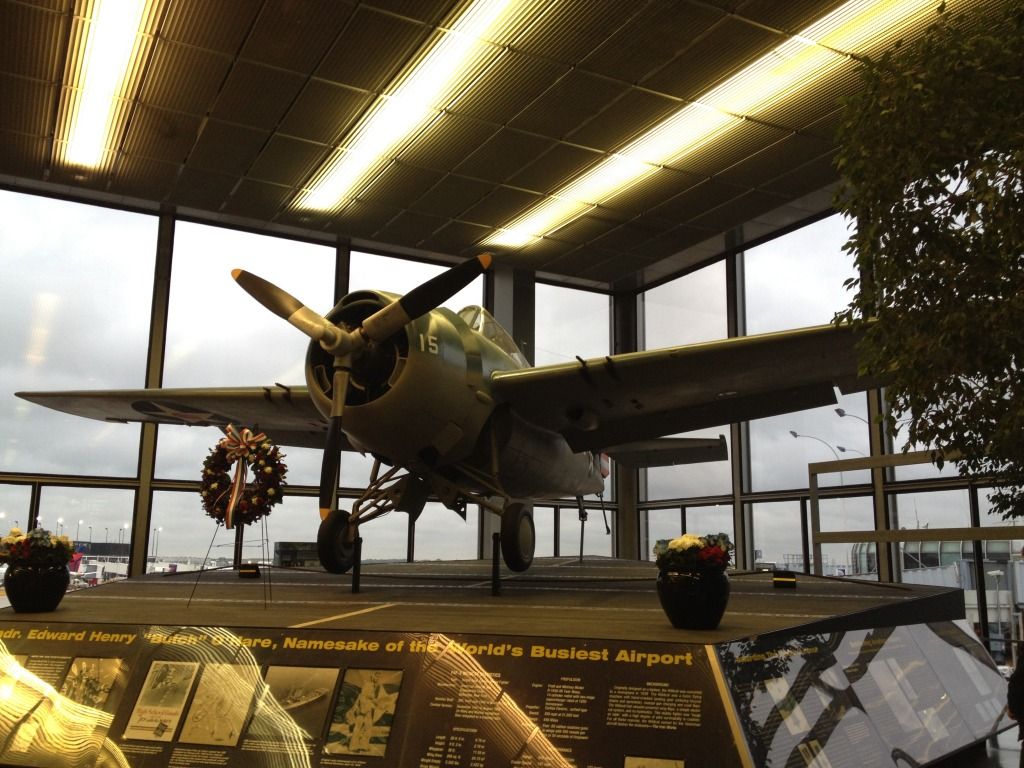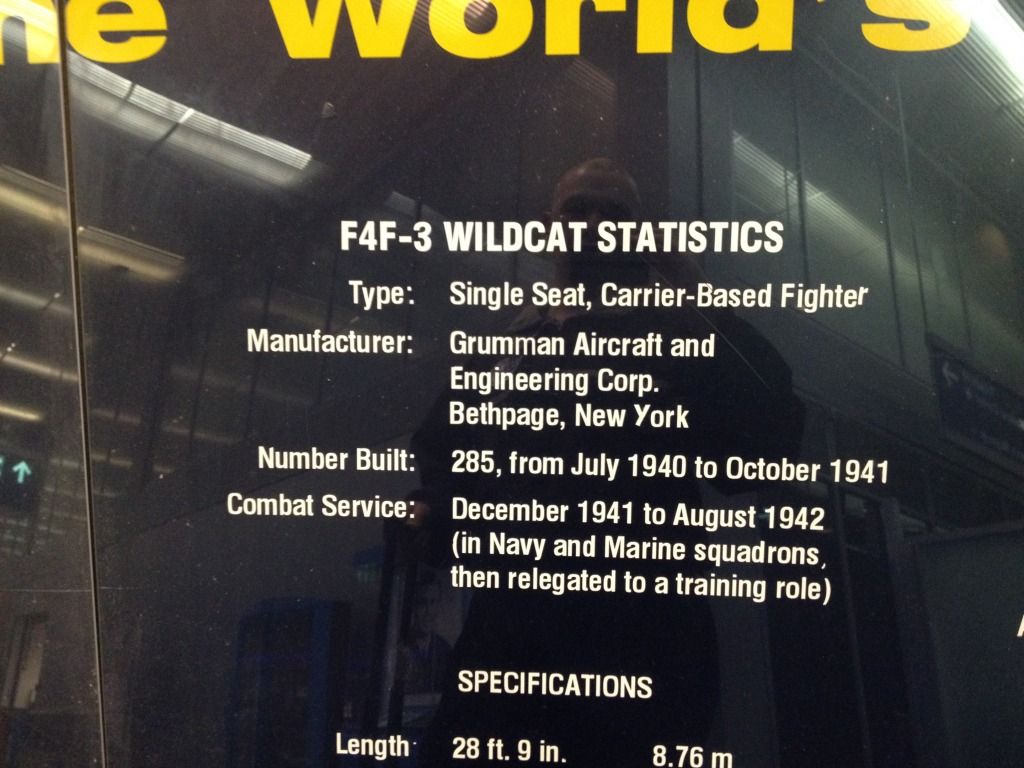 The man after whom the airport is named: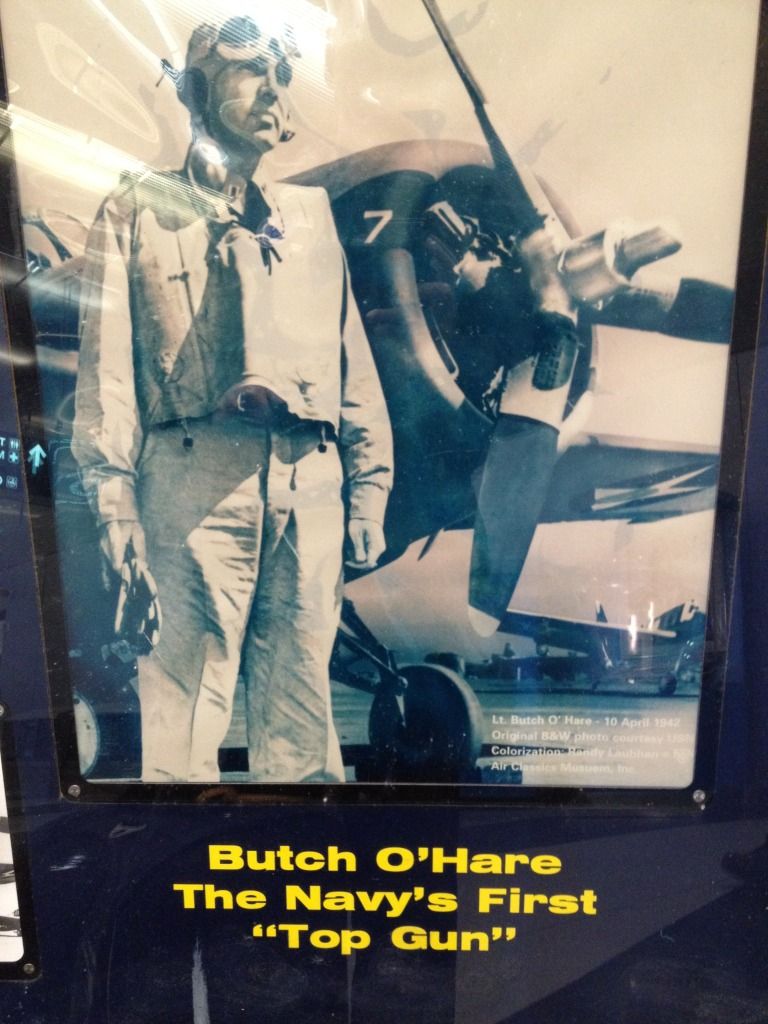 Can you see the Dinosaur in the room? This is the United Airlines terminal, B Concourse:
Entrance to the underground tunnel to Concourse C: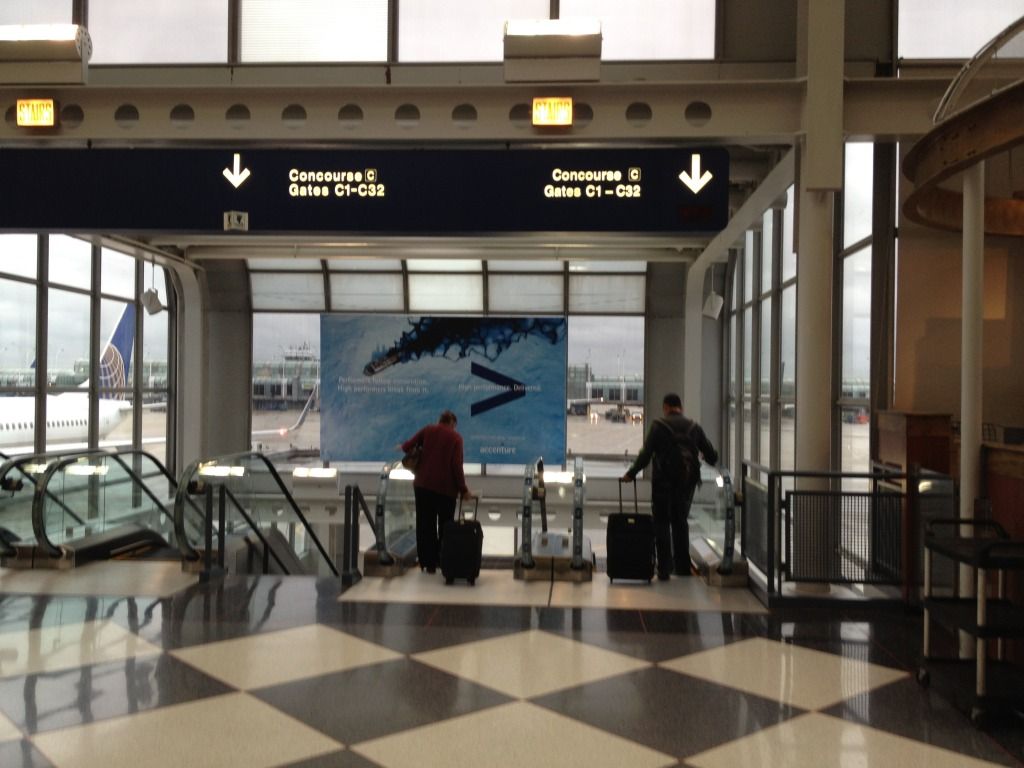 The tunnel:
Thanks for reading! I hope you enjoyed this TR, and that you somehow experienced flying on Air Choice One as well!